Highs and lows. Yes, I think that's how I would accurately describe my 2012. Looking back through my photo catalogues for the year, I'm reminded of some moments that I'll bring to the grave with me. But somewhere in the middle of the year, there's a chasm of lost time and missed opportunities…
The year didn't start with a camera in hand, rather sat in front of a screen putting the final touches to 'Speedhunters – A Year in Global Automotive Culture Volume One'. It's a book that was nearly two years in the making before it was released, and I'm delighted and relieved to see that it has been received so well. My year with a camera in hand actually started on the west coast of Ireland, chasing a convoy of amazing Classic Fords in the mid-spring sunshine.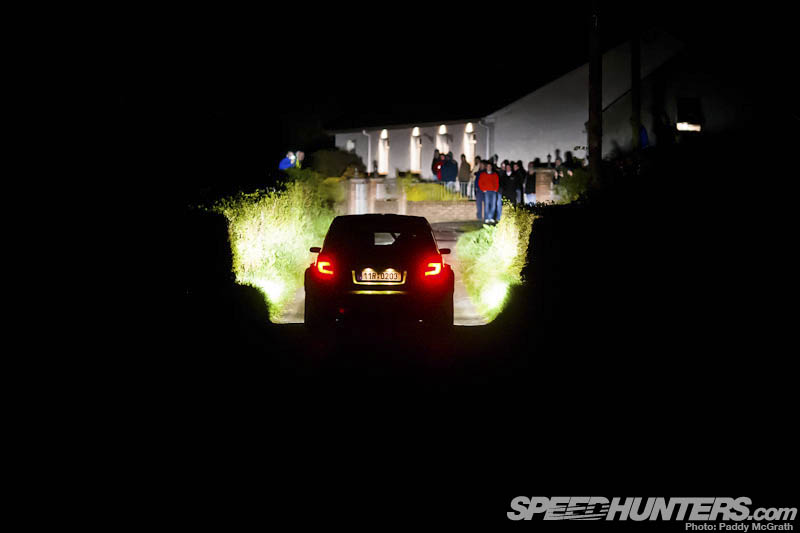 From the west to the north, where Northern Ireland played host to the annual Circuit of Ireland. This year saw the 'Circuit' as it's colloquially  known, play host to a round of the 2012 Intercontinental Rally Challenge. Although it's often overlooked, the IRC is host to some amazing talent and drivers. Do not be fooled by the 'inferior' S2000 class cars, these can shift.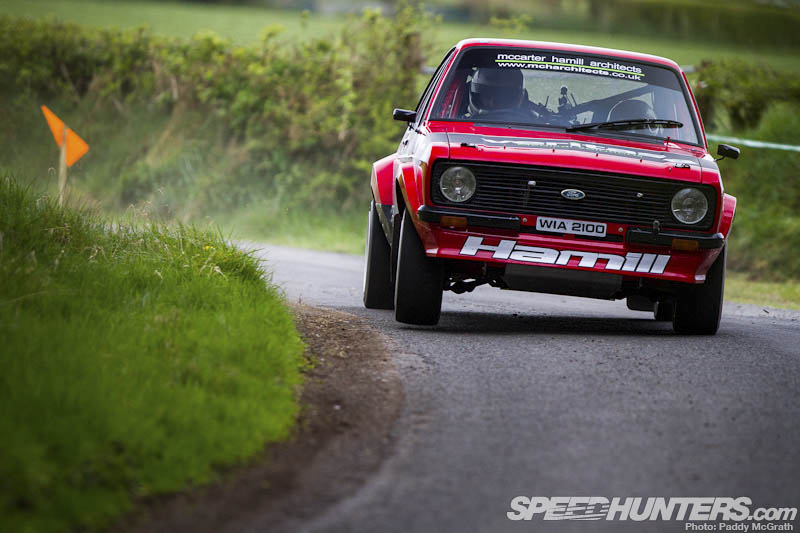 As an Irishman, when I go to rally events, I go to see one thing over everything else – the MKII Escorts. To watch a modified MKII Escort at full tilt will certainly leave you breathless.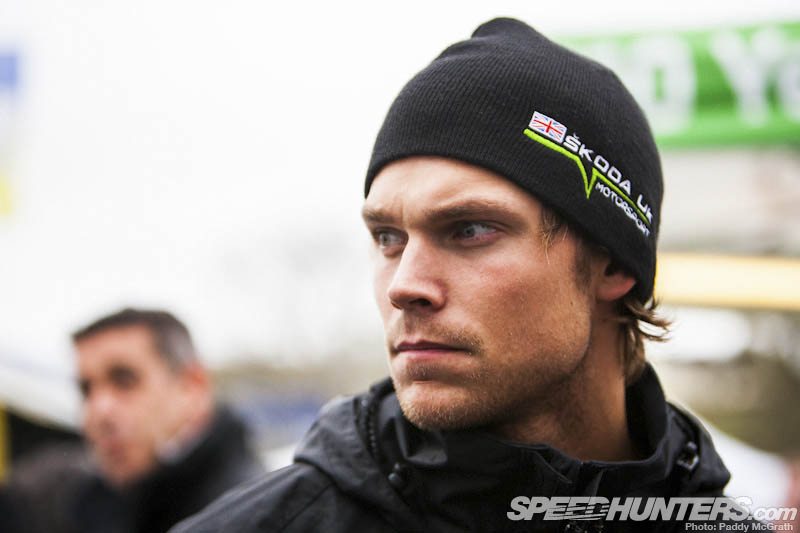 It was this man, Andreas Mikkelsen, who would round out the IRC season as champion. He was devastatingly fast to watch.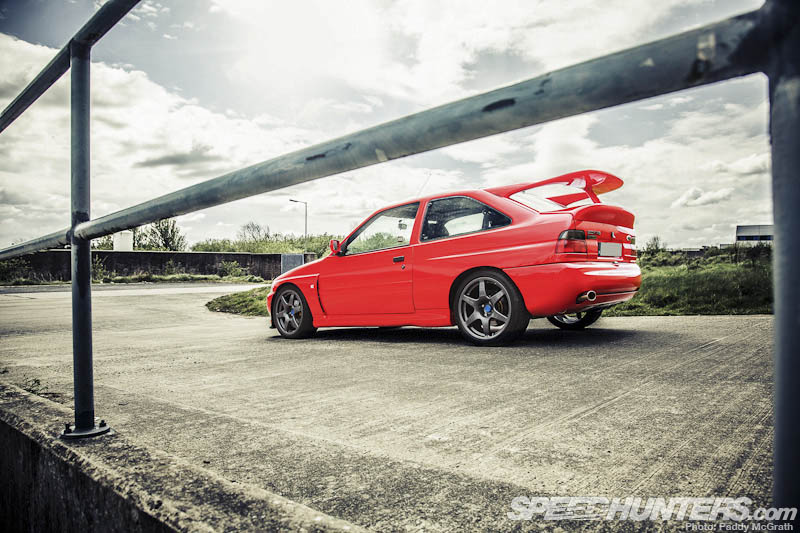 As the year progressed, the pace at which things happened increased too. By late April, silly season for the Speedhunters was well and truly underway. Even now, I can still hear the induction sound of David Tennyson's Escort Cosworth as it came on boost behind me, as we seeked out another photo location.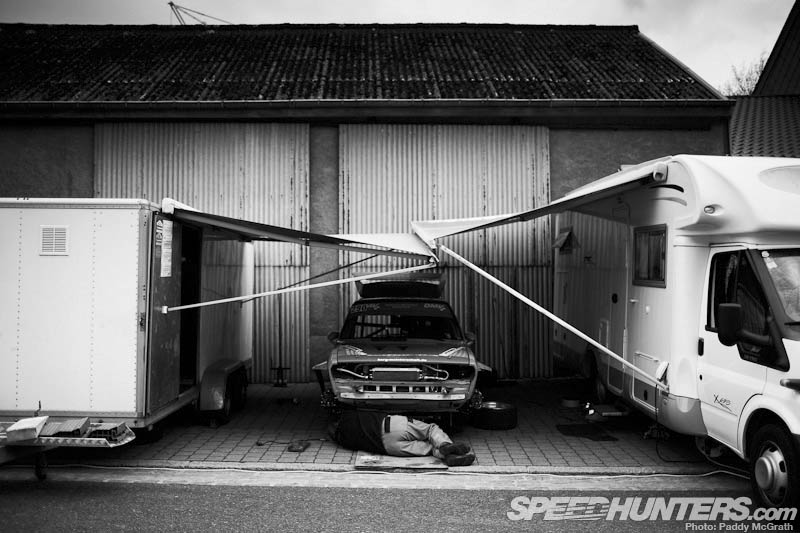 2012 was also a year of some firsts for me, the most impressive one being my first Berg Cup event.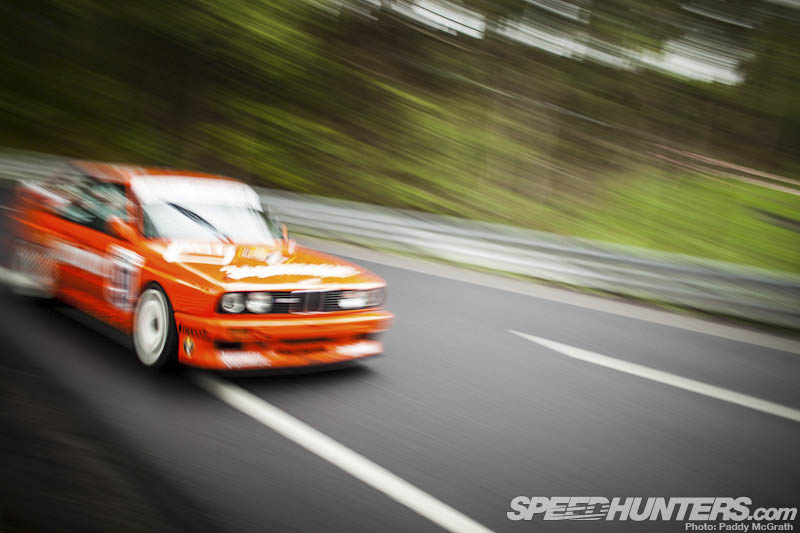 Stick it down on your bucket list folks, you need to attend a Berg Cup event before you meet your proverbial maker.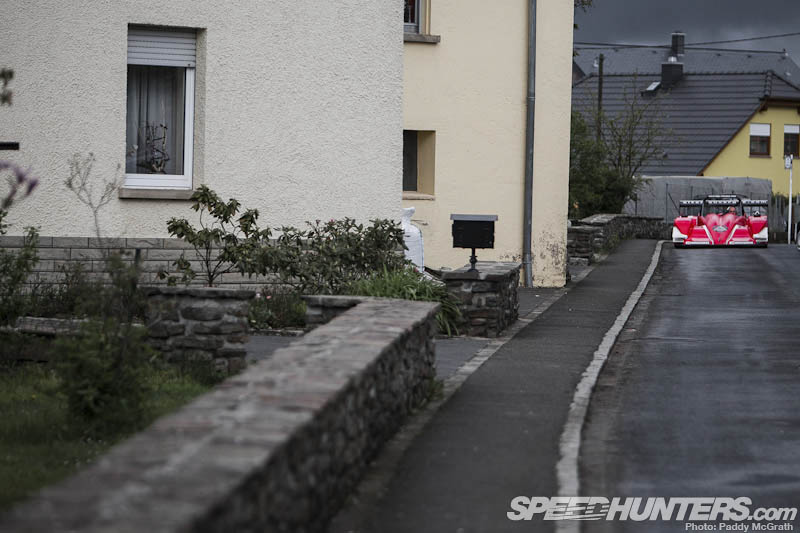 The fact that the Eschdorf round utilised an entire town as the paddock and pit area is something you need to see to believe and appreciate.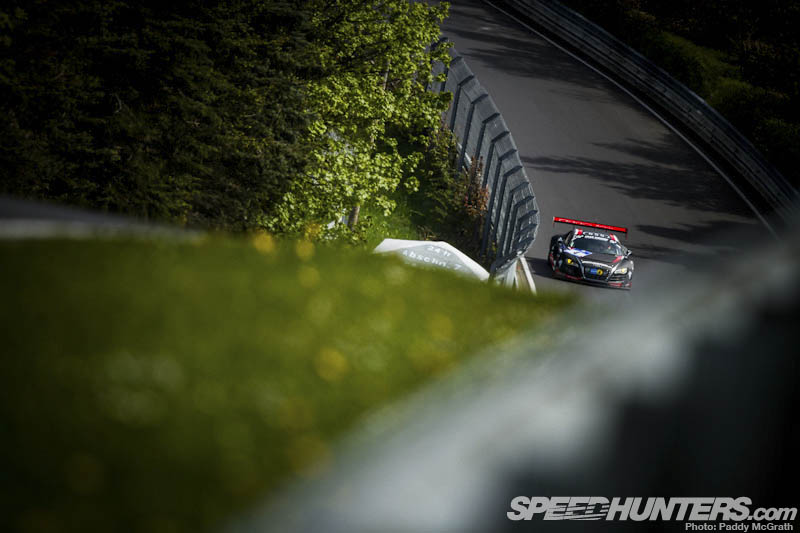 However, if I could only attend one event every year, it would be without doubt the annual Nürburgring 24HR.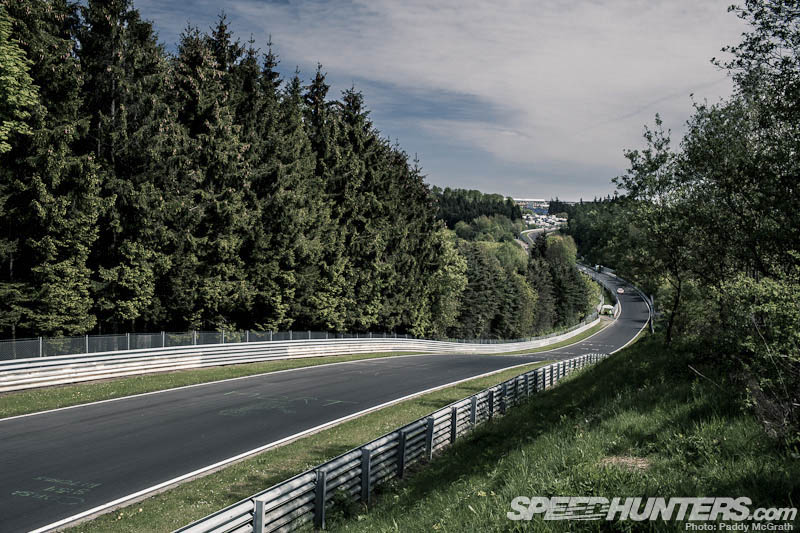 The Nordschleife itself has an almost irresistible pull to it. Couple that attraction with a field of over 150 cars battling for twenty four hours and you have what is in my opinion, the greatest race on earth.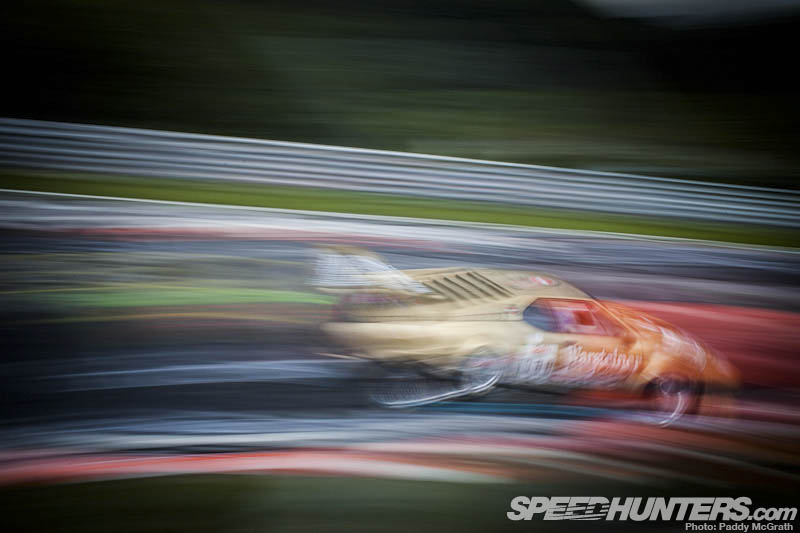 From the classics to the modern cars, nothing can satisfy your automotive enthusiasm like the N24.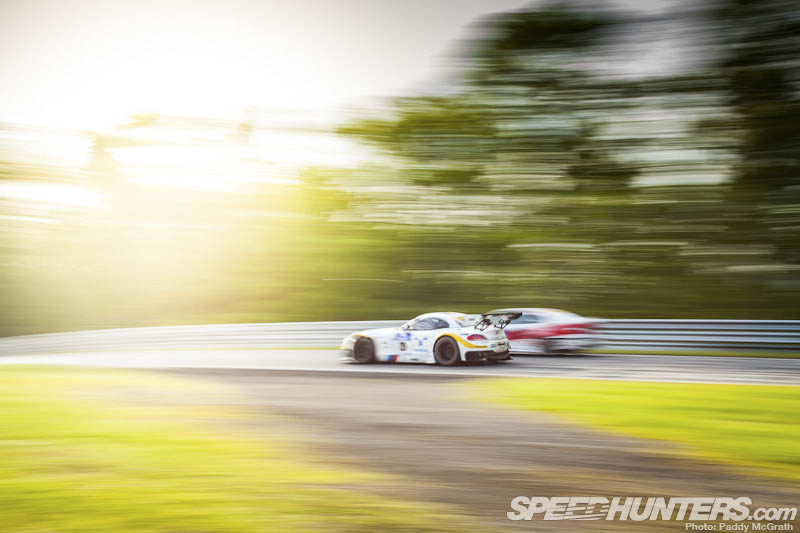 Nothing else I've ever attended even comes close. It's not just about the race either, the build up which takes all week is just as important to be in attendance for.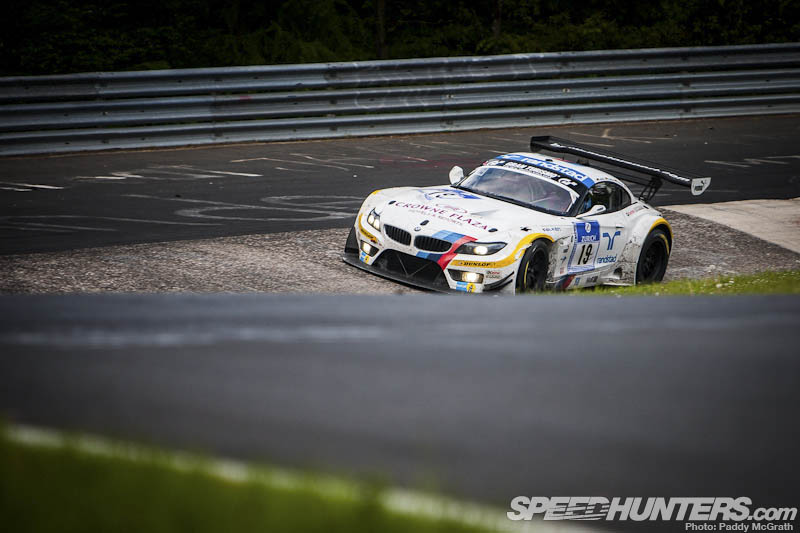 From a photographer's point of view, you're always fighting against the event. Whether it's scale of the event, the trackside access, hiking through the woods to find a unique vantage point or wading through the crowds. You'll never win, but you'll always want to come back for more.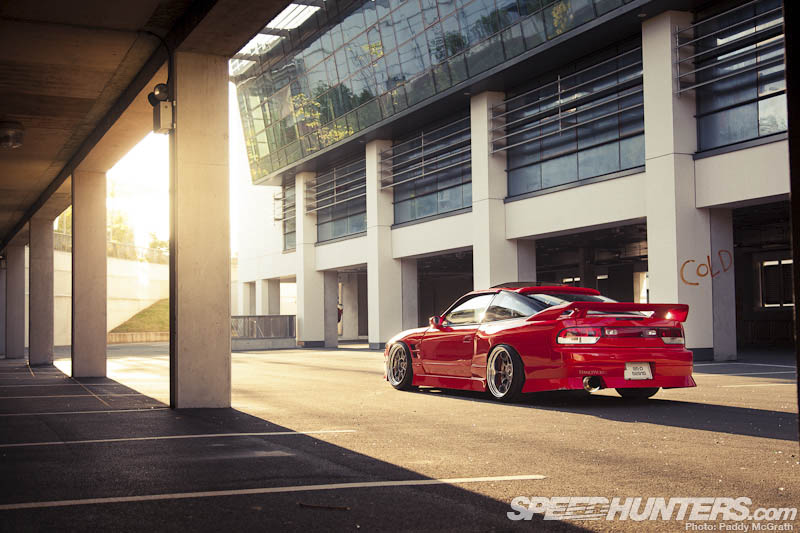 From the peaks of the Eifel region back to Dublin. Amongst the ruins of the Celtic Tiger, this 180SX awaited it's moment in the sunshine.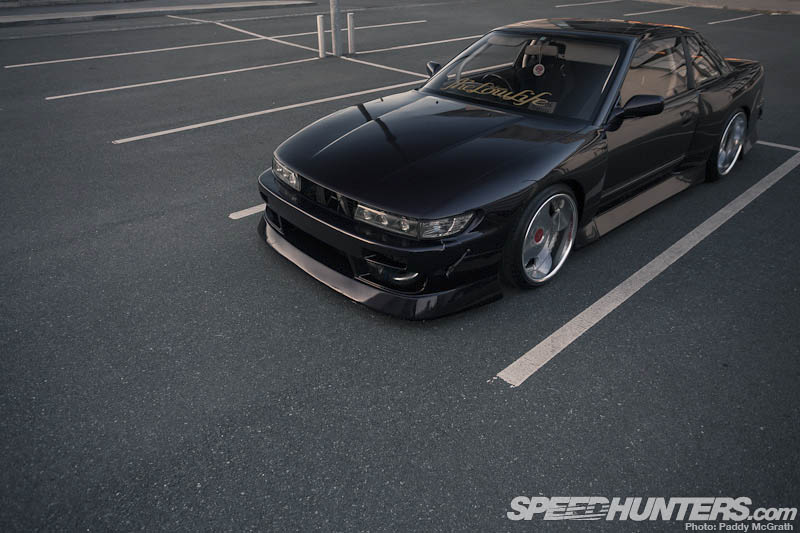 He brought a friend too.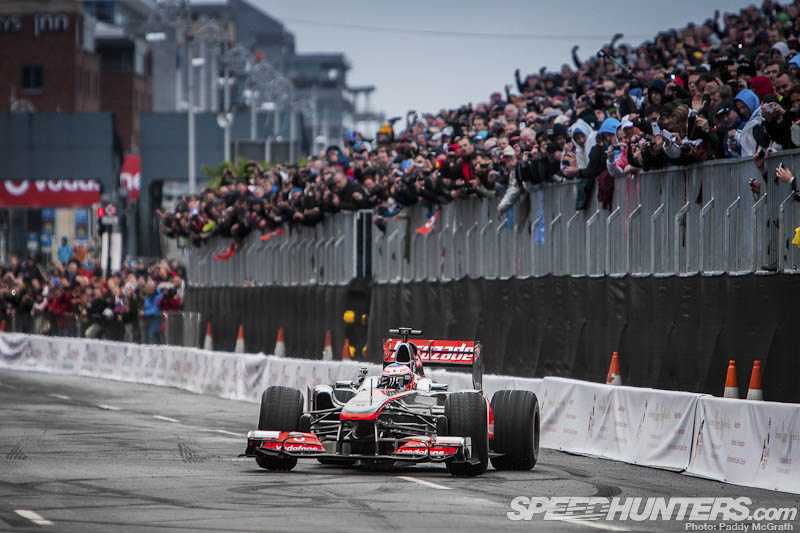 If you haven't had your hearing damaged by a 2.4 litre V8 revving to 18,000RPM then my friend, you have not lived.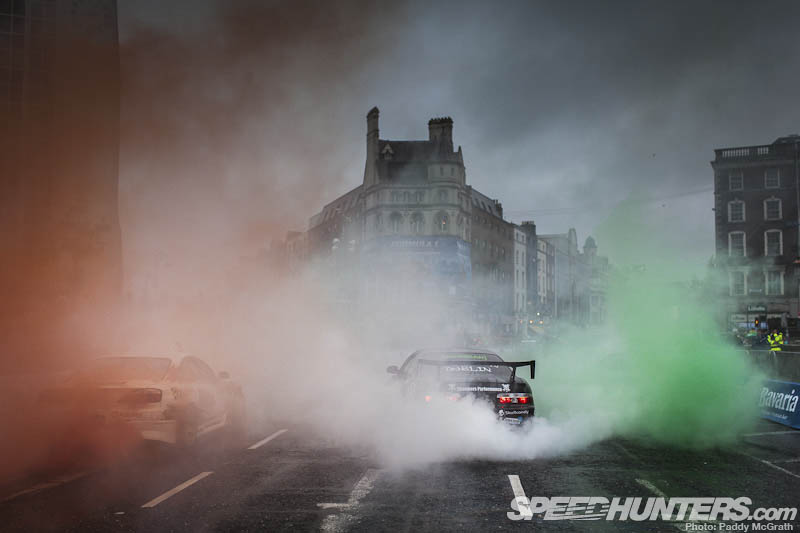 Although it was mostly a shambles by the organisers, the first City Racing event in Dublin did have its moments. I never thought I'd live to see three friends doing a patriotic burnout on O'Connell Bridge in the heart of Dublin.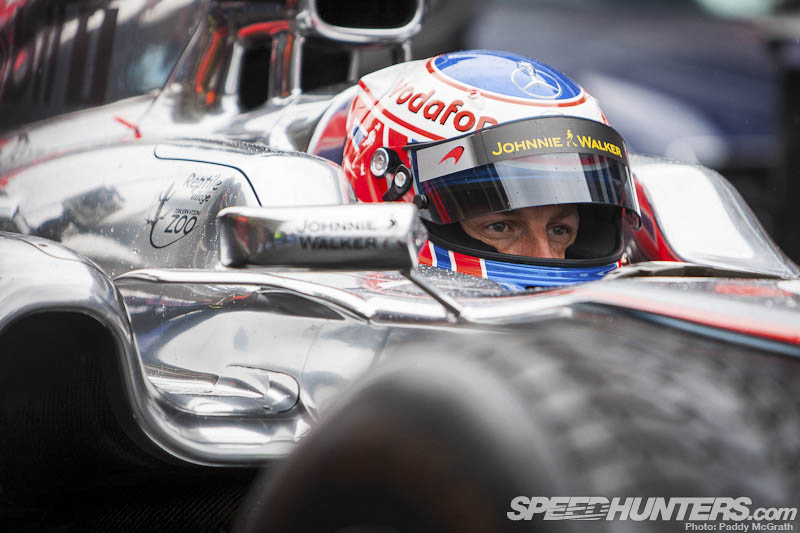 Nor be in the presence of an F1 World Champion. My quest to shoot an F1 round continues.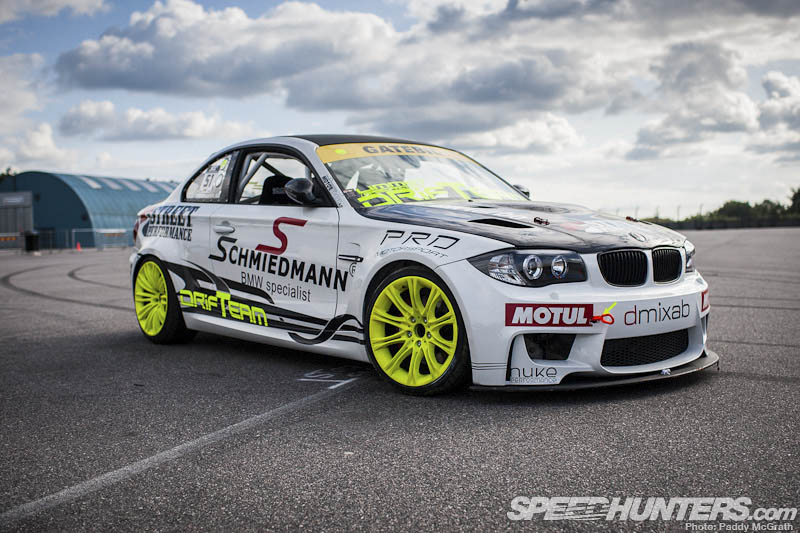 From a dreary Dublin to a rather surprisingly sunny Sweden for my second Gatebil event. I expected a slightly calmer event at Mantorp Park…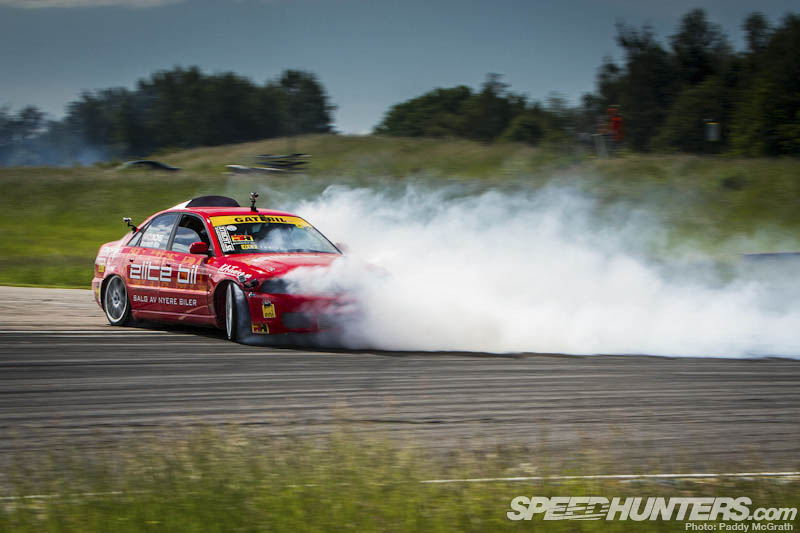 … I was wrong. Seemingly, our Scandinavian friends have two settings – A balls to the wall mental attack mode & off.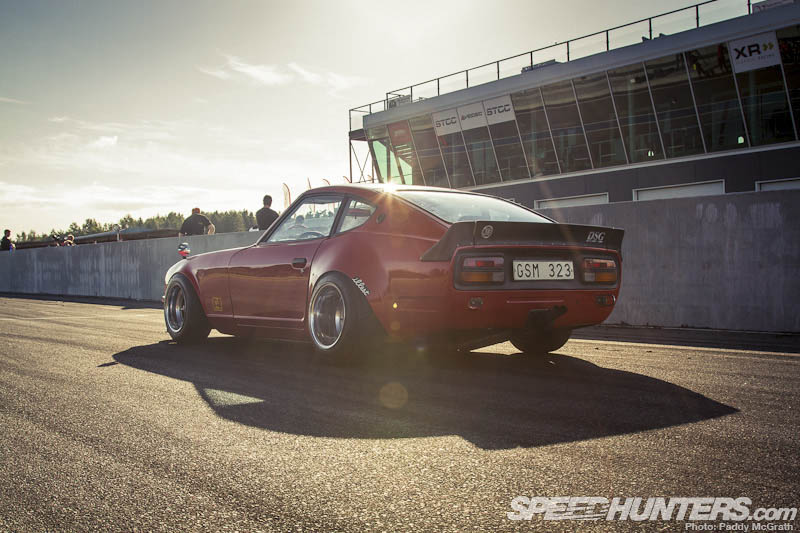 It wasn't just about the lunacy either, as the Scandinavians have really come into their own for building beautiful cars.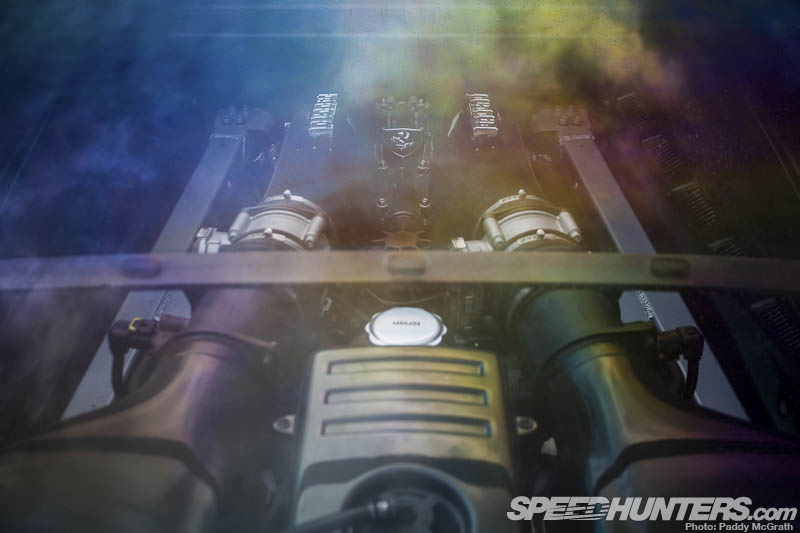 Although sometimes stock is where it's at.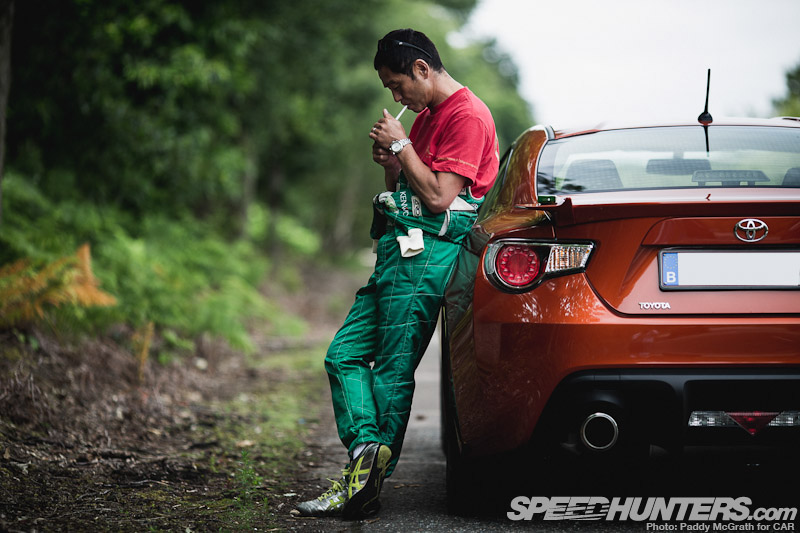 It was around this time of the year that things went a little bit south. I was on my way to the Nürburgring for a Touristenfahrten, but not before I stopped off outside London for a shoot with CAR. It was a dream shoot – Tsuchyia-san, a GT86 & an AE86. Unfortunately for me, on the morning of the shoot I took rather ill. Still, I wasn't going to let anyone down so went ahead with things as planned. As the shoot wrapped up, I fell into my car and made my way to the nearest hospital. Acute appendicitis was the diagnosis, immediate surgery was the remedy. The most upsetting part of all of this was that my Nürburgring trip was over before it even begun. The worst part however was spending the best part of six weeks on the sidelines, watching on as some of the best events of the year passed me by.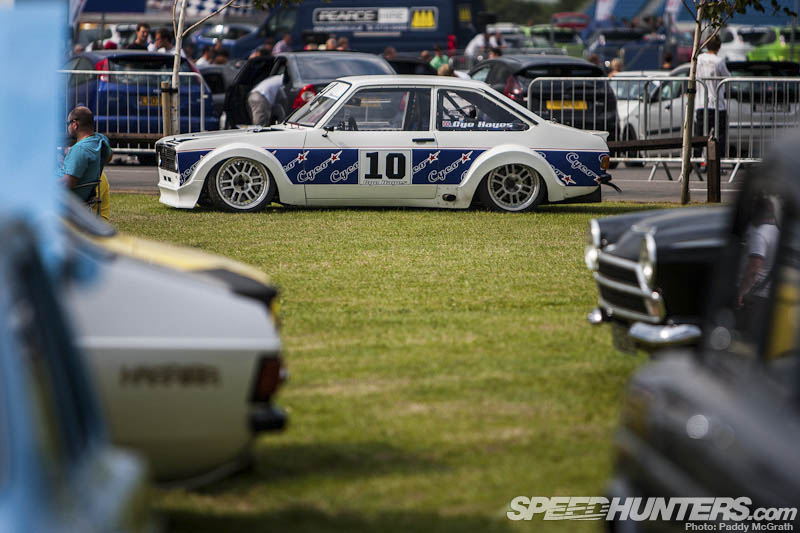 All that time alone does funny things to the mind. You find yourself becoming your own worst enemy, your confidence hits the floor and you find yourself with little to no enthusiasm. When Ford Fair came around, I had enough self loathing and made my way back to the UK.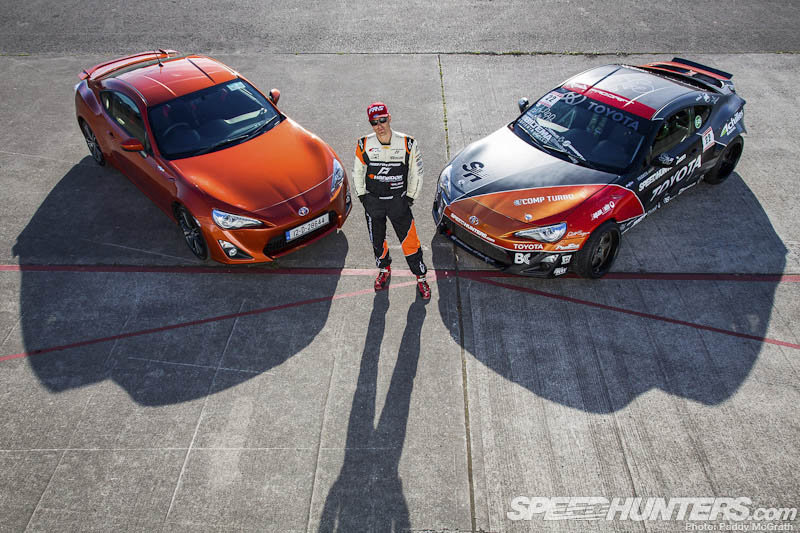 If I'm honest, the rest of the year was a tough battle. But with the help of some awesome people and the best co-workers a man could have, we made it through.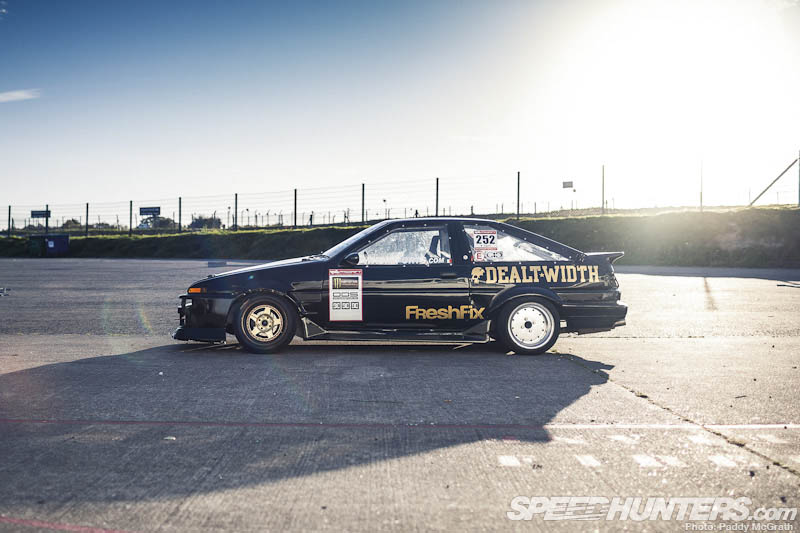 With the Speedhunting season wrapping up all around us, it was a sprint to the finish line. Searching for those last important events and seeking out the last feature cars of the year.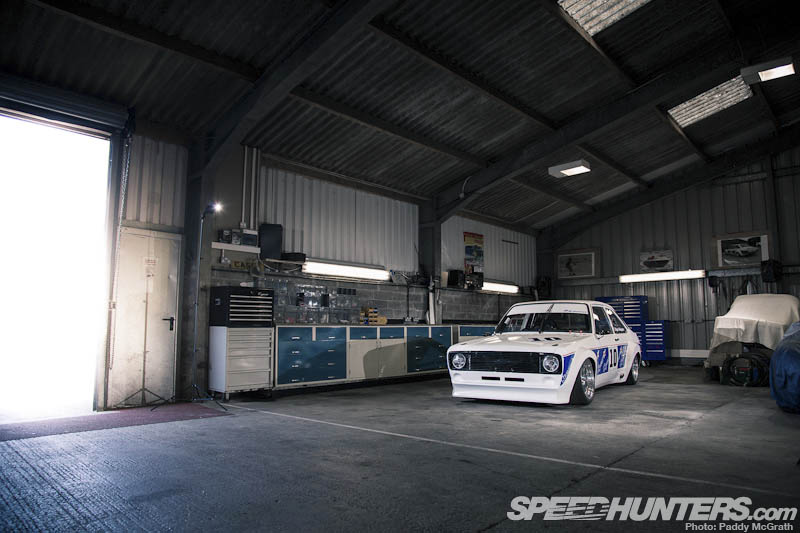 Probably the most comprehensive build that I shot all year was Cye Hayes' 'Cyco' Escort. The TVR Tuscan chassied & S2000 powered Escort was an incredible build.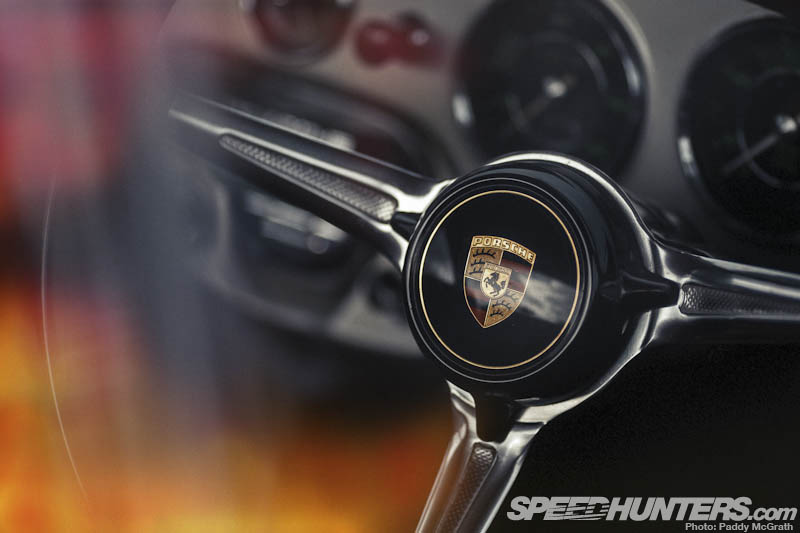 The Goodwood Revival was, as always, a trip back in time. It's a superb show, the likes of which is hard to appreciate without being there.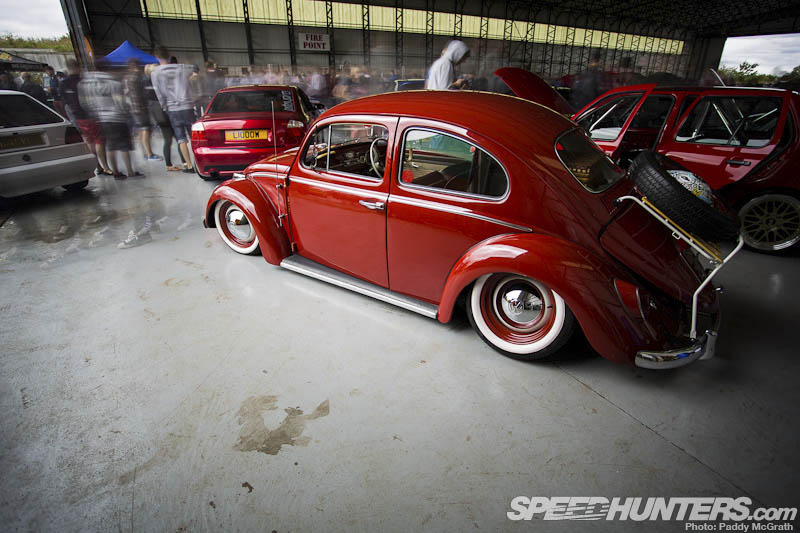 The Revival heralded a couple of weeks of solid Speedhunting in the UK. Players Show is quickly becoming one of the most highly regarded scene shows anywhere around the world. If it keeps expanding at the rate I've witnessed, they're going to need a bigger air field next year.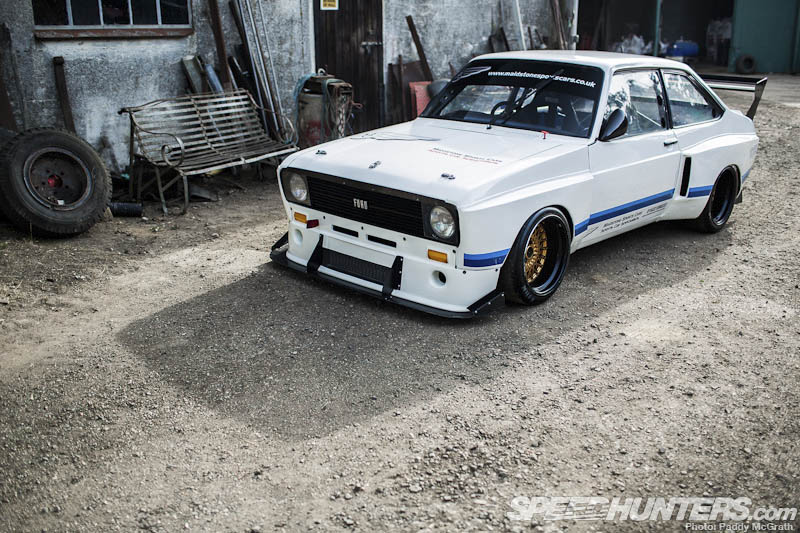 I knew I had to feature the Maidstone Escort the first time I heard it. Crossing the bridge at Silverstone, I could hear a high revving four cylinder being used as intended. I needed to stand trackside to identify what the car was and after that, it was time for my best Sherlock skills to source the owner.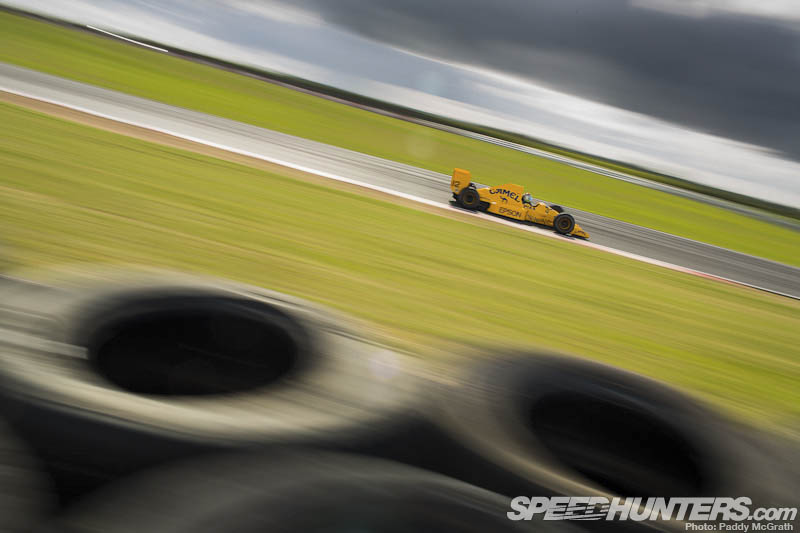 There is no better way to spend a Sunday watching classic F1 cars attack a racing circuit. You always get the impression that they're holding back but it's still an impressive sight.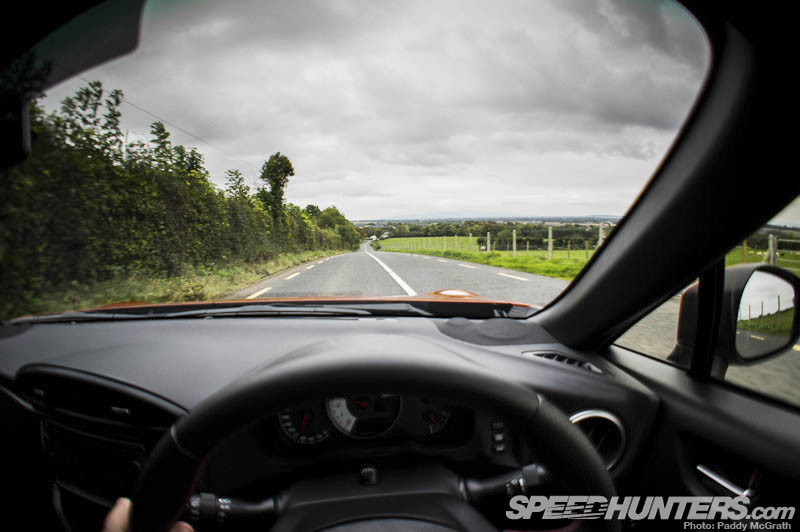 Meanwhile back in Ireland, Toyota handed me the keys to their GT86 for a week. Many fun times were had.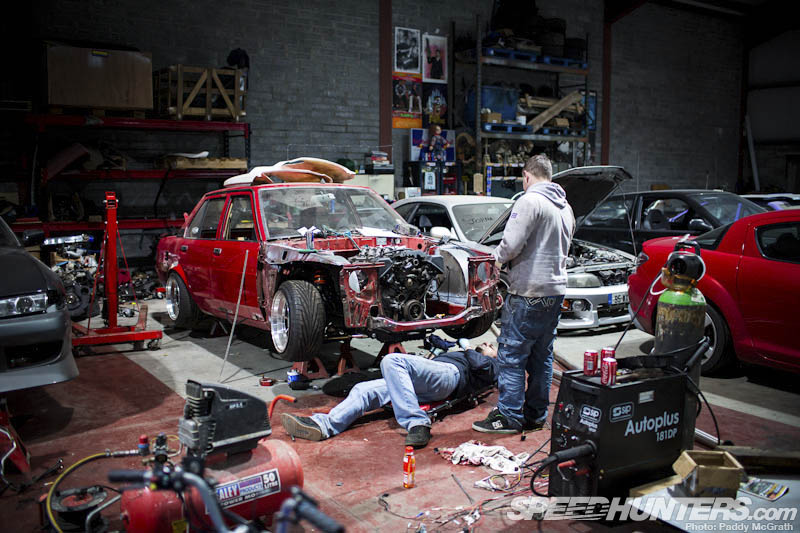 I accidentally stumbled upon this scene one night when location hunting with the '86. I can't help but think what the next twenty years holds for Toyota's prodigal son.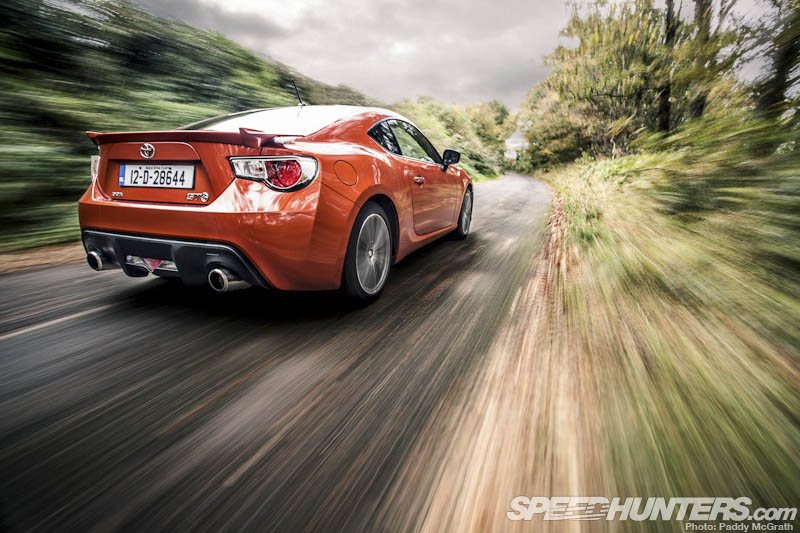 My time with the '86 was enjoyed. Although the Irish government are determined not to let Toyota sell many here (it comes in at around €40,000 here including taxes) I really hope that some are preserved for future use. Most importantly, my future use.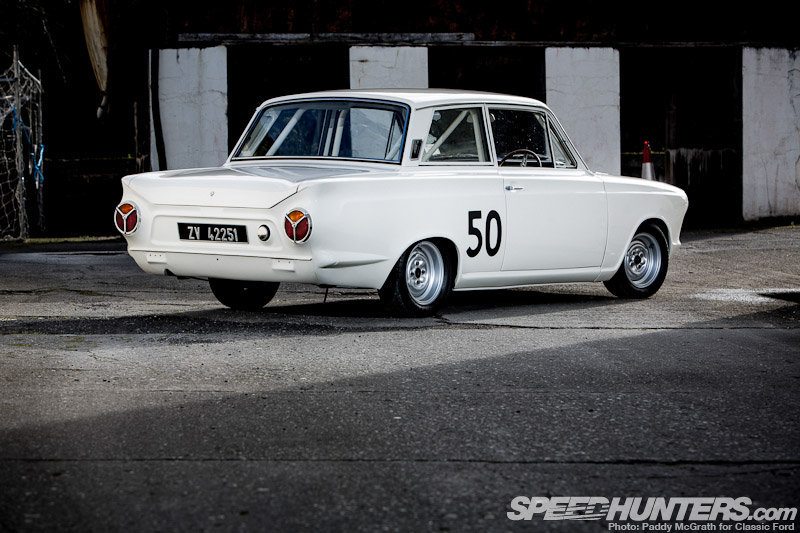 My year started with classic Fords, and that's how it's looking like it will wrap up too with this Lancer turbo powered Cortina which was shot for our friends at Classic Ford.
Although 2012 was far from a disaster, and looking back through these really makes me appreciate all the positives, I just can't help but look back and think what could have been…
–
Paddy McGrath
paddy@dev.speedhunters.com
---
---
---
---