I still can't believe what Ueta-san of BenSopra has managed to create in such a short space of time. When I first met him earlier last year he told me that for a long time he'd been thinking of ways to launch his own tuning brand. I did sort of dismissed it initially believe it or not, but I do hear these sort of statements quite often. But then, a few months later, I found 3D renderings of his crazy project in my inbox, along with a message asking what I thought. I literally couldn't believe my eyes! Not only had he set the plan into motion but he was almost there, ready to build his very first demo car. Since its unveiling at the Tokyo Auto Salon back in January this year, the BenSopra aero kit has made it around the world, it has made a very obvious impact in the US thanks to loyal supporters of the brand and has become one of the most recognizable aero kits of 2012.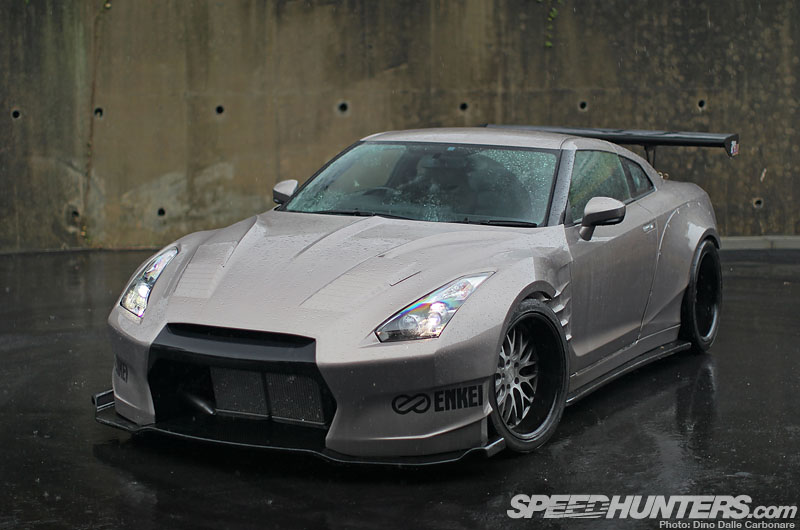 We saw the main demo car, based on the aborted Blitz D1 R35 project, in detail a couple of months back, but there was one other BenSopra GT-R I have been meaning to shoot since January. It's a car that Ueta-san initially built for himself, a street-legal counterpart to his RWD drift beast and a ride that he has recently sold to one of his customers.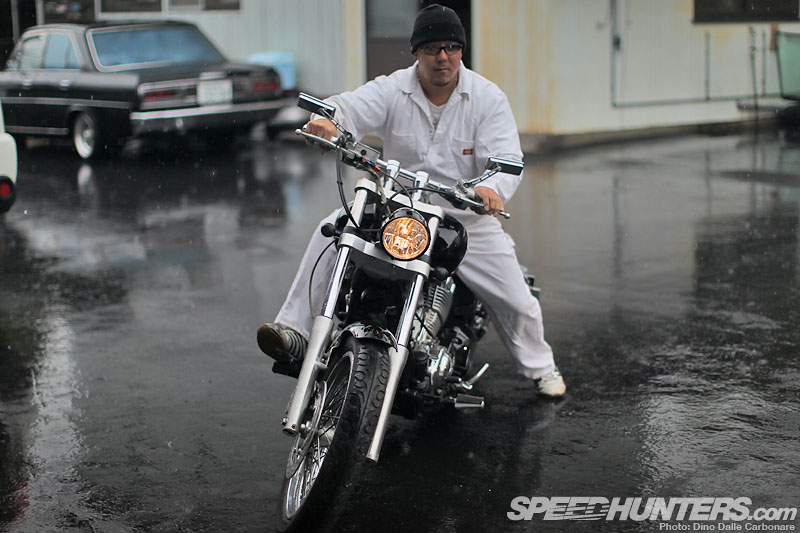 So when I was out in Kyoto back in October he invited me to stop over his newly set up workshop to check out some of the cool new cars he was working on and finally shoot that second BenSopra "R."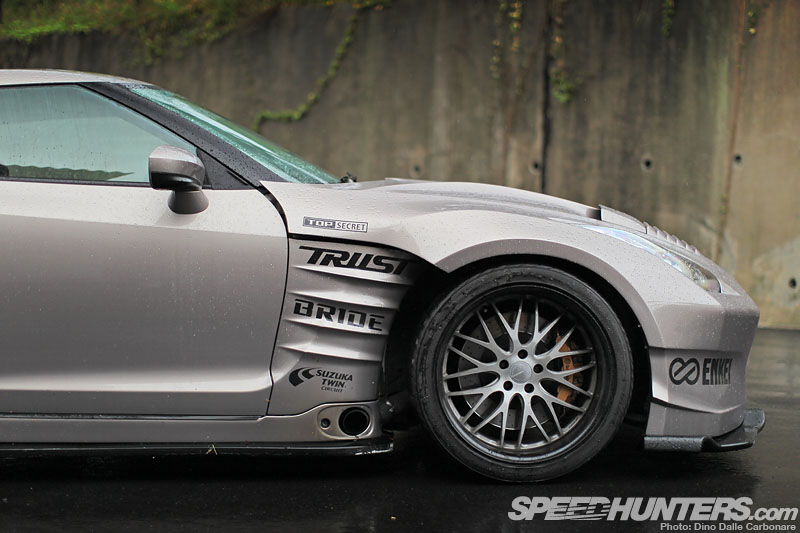 Despite the persistent rain it turned out to be a good day because the first thing Ueta-san did was hand me the keys to the GT-R so we could drive it down to some potential "covered" shooting locations. Performance wise there is nothing special about this car, it runs the stock 480 HP those early models came with, except it's been equipped with the mother of all R35 exhausts…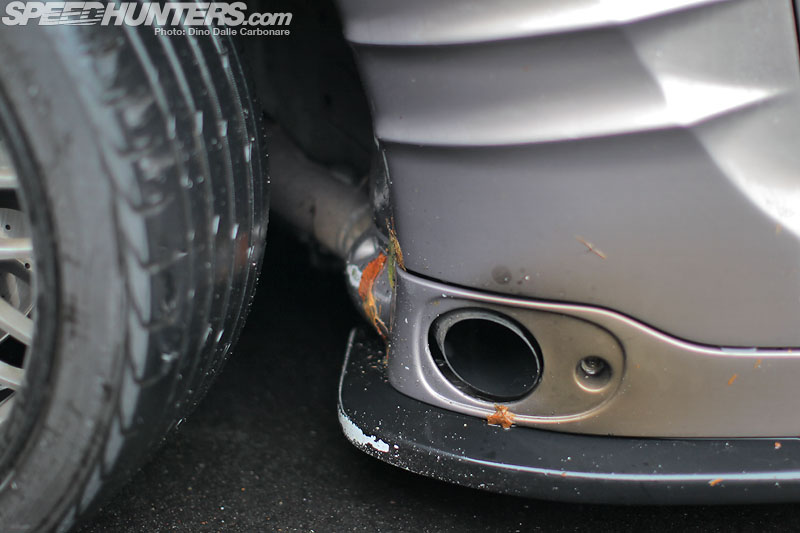 …taking full advantage of those side exits that were originally designed into the BenSopra aero kit. Two custom "screamer" pipes were fabricated and connected up to the actuator side of the exhaust housings of the stock IHI blowers to vent gasses directly out the side of the car. These things make the GT-R so loud, words cannot even begin to describe. It's incredibly loud even at idle, but when you begin to get past 3,000 rpm the sound intensifies so much I found myself shifting up as I didn't want to attract the wrong sort of attention. After getting kicked out of one "dry" location, I decided to head back to the BenSopra shop and shoot the car there…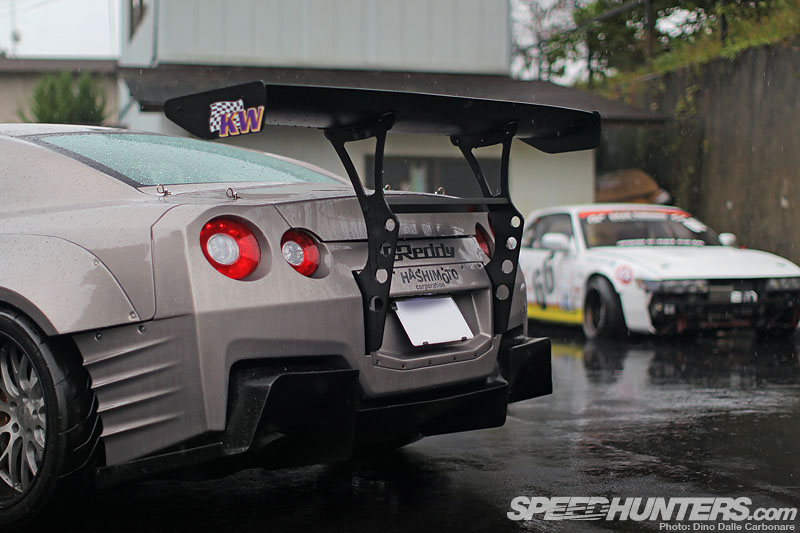 …a tighter space than I had originally hoped for but one that had all sorts of cool cars parked around it like one of the many S-chassis Ueta owns.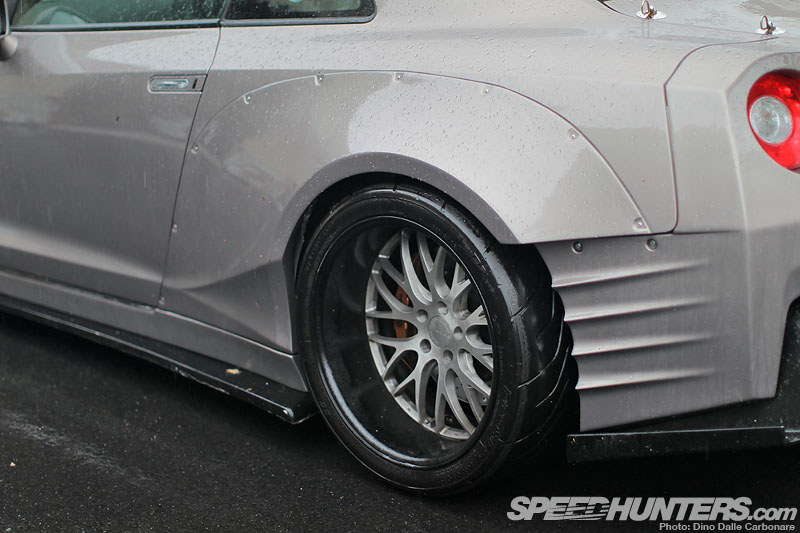 I had time to once again admire the widedody kit in its smallest details…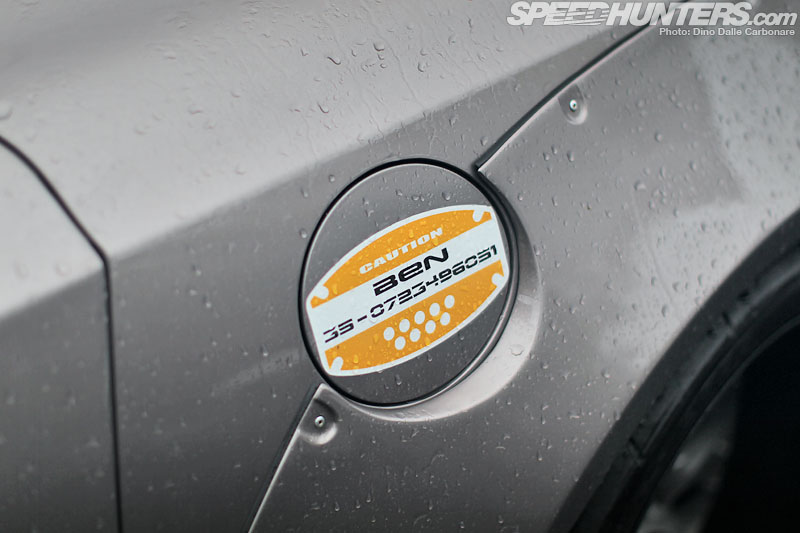 …and riveted-on goodness!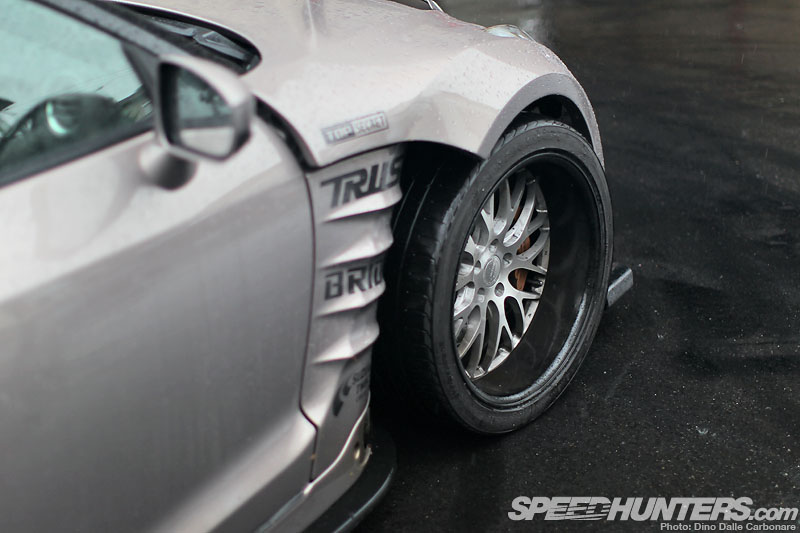 The GT-R wears 20-inch Work Wheels…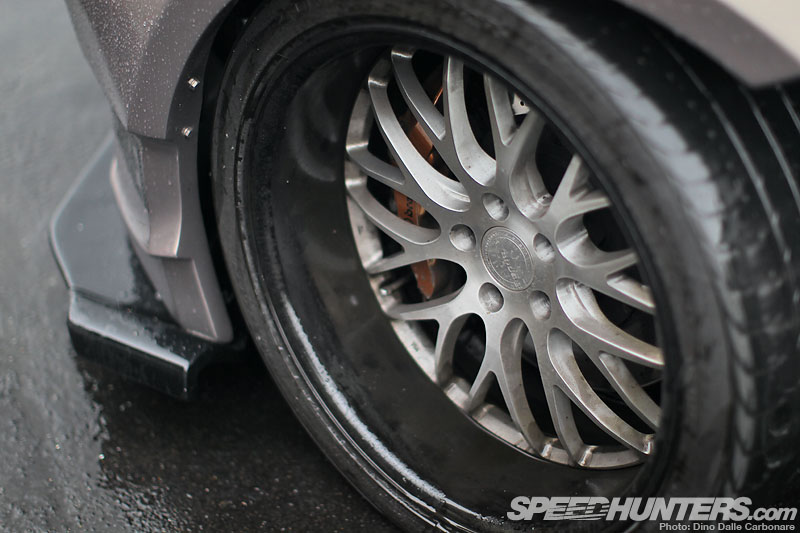 …Gnosis HS202 to be precise, sporting a custom negative offset to get the most lip possible. The rim part of the wheel has been given the special black anodized finish that Work offers and mated to a silver center. The suspension is taken care of by KW adjustable coilovers that have been set to offer a good fitment between the wheels and overfenders, yet not making the car sit too low that it becomes undrivable.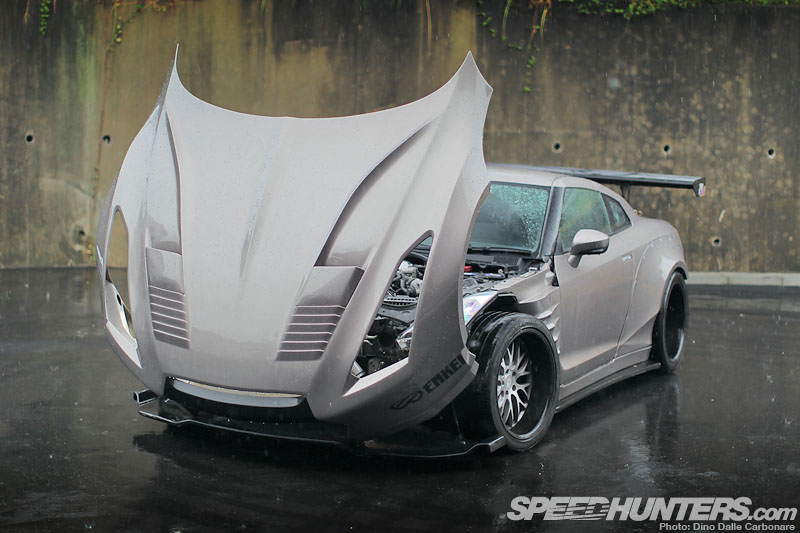 The big front cowl is the BenSopra's kit party trick and it's always such an occasion when you lift it up, tilting it on its front-mounted hinges…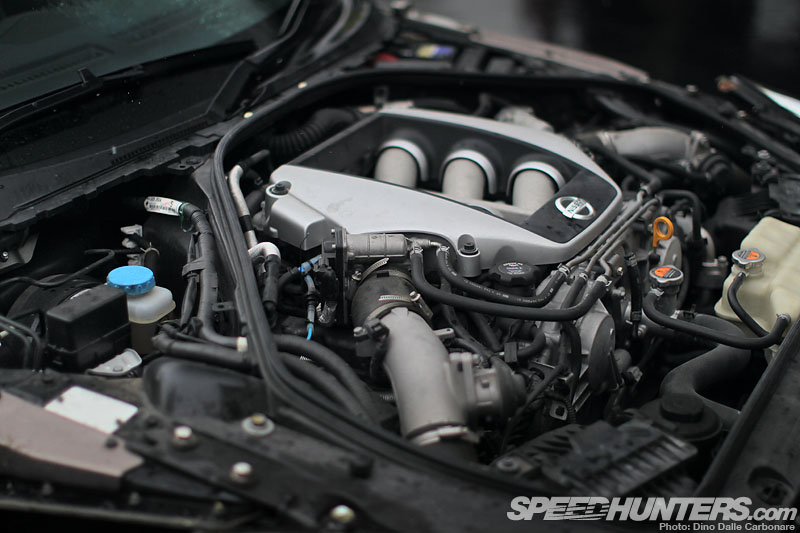 …to expose the mighty VR38 in all its rubber-hose and plastic-cover complexity. Apparently the new owner of the car will be modifying the V6 for more power, to help its performance match that…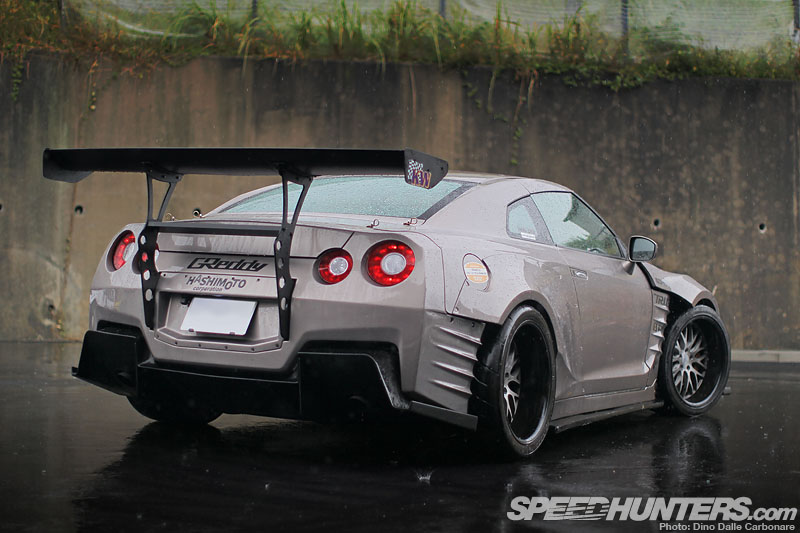 …menacing exterior. The huge GT wing and in particular the bumper-mounted stays are a detail that really make the kit recognizable, and a trait that Mira-san of TRA Kyoto – who produces the aero kit for BenSopra – also used on the Rocket Bunny conversion for the 86/FR-S/BRZ/GT86.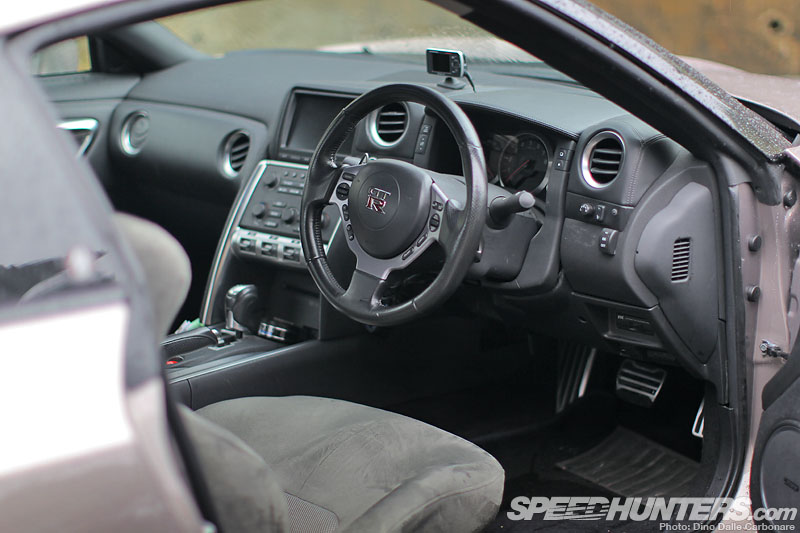 The interior has been kept comfortable since this was for the most part of 2012 Ueta's street car so on top of a GPS-radar detector, a must have on Japanese roads…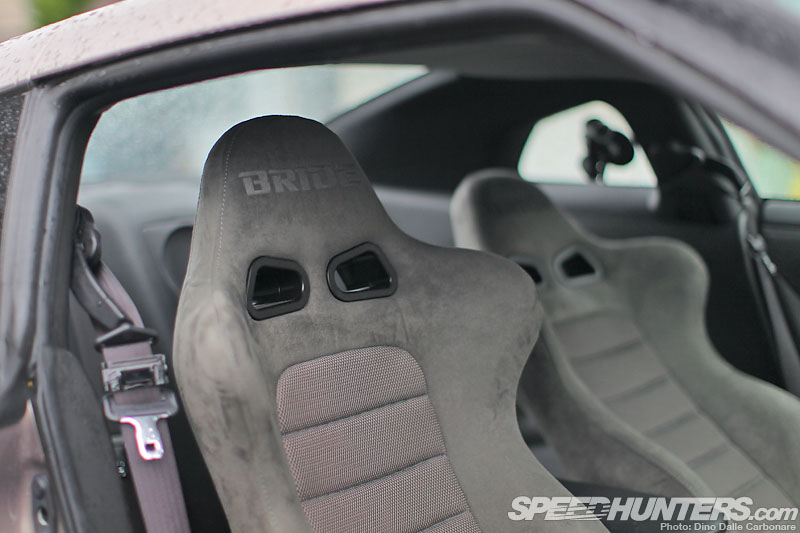 …the cabin has been spiced up with some alcantara-clad Bride reclinable seats, replacing the big and heavy electric ones the R35 comes with.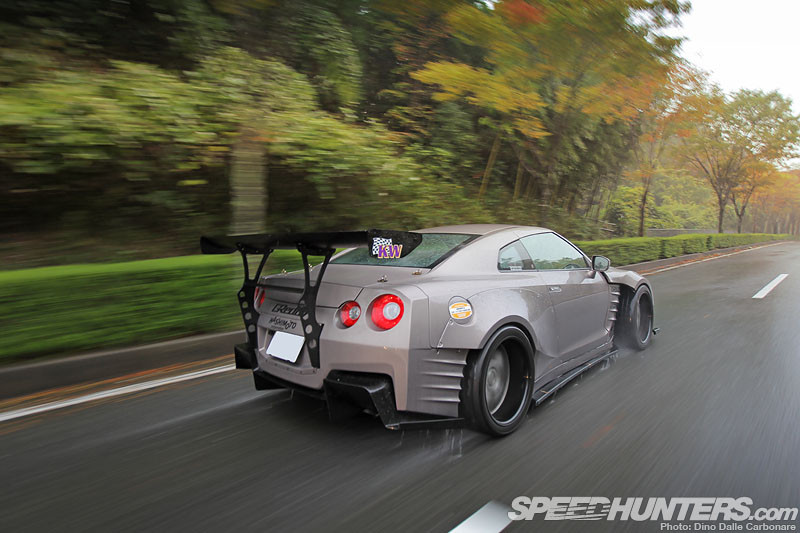 For a company and a name that has only been around for little over a year, BenSopra has really made a statement. The cool thing of course is that this is just the beginning and there will be tons more exciting things coming from Ueta-san and his team in 2013!
-Dino Dalle Carbonare