As its customary to do in Japan, one can't end the current year without taking a look back at the last twelve months and appreciating all the help that people have given you along the way. This is why I start off my Year in Review with a big THANK YOU, or rather ありがとうございました to every single person that has in some why or another helped me this year. I feel extremely privileged to be in the position that I am right now, able to bring you the best content I possibly can from this magical place. And what continues to impress me is not only the sheer enthusiasm that the Japanese have for cars, motorsport or anything car related in general, but the way they continue to openhandedly welcome Speedhunters into their world.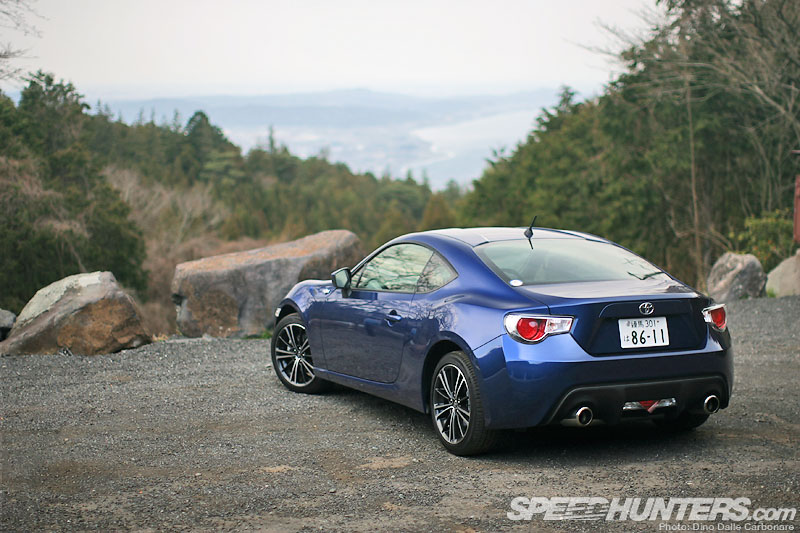 So let's take a short journey through the cars, people, events and shops that have stuck in my mind this year. 2012 will go down as the year of the hachiroku. There are no doubts about that. Toyota have done a phenomenal job in not only creating a fun and affordable car to fill up a gap in the market, but handled the whole release, presentation and promotion side of things exceptionally well. In Japan I was lucky to get behind the wheel of a few production cars a good couple of weeks before it was released and taking them up to Hakone for an enjoyable drive.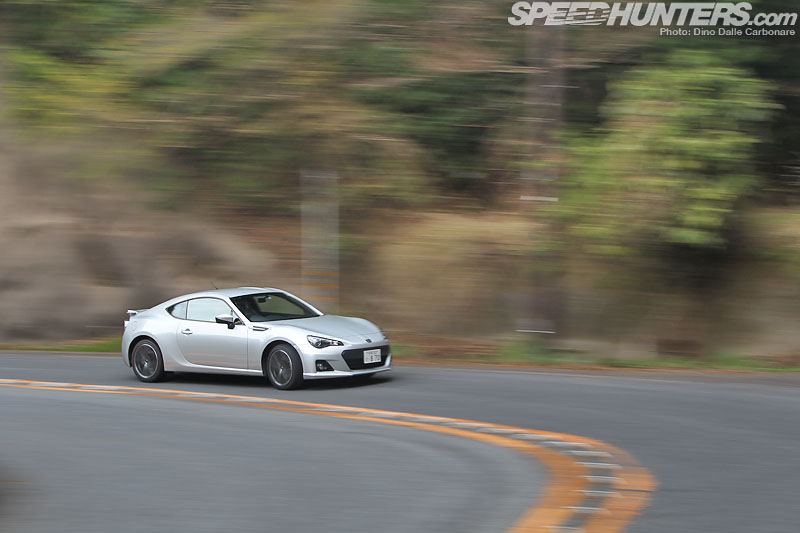 A few weeks later I was at Mt. Tsukuba doing exactly the same thing with the Subaru BRZ, enjoying the car's capabilities through far tighter roads.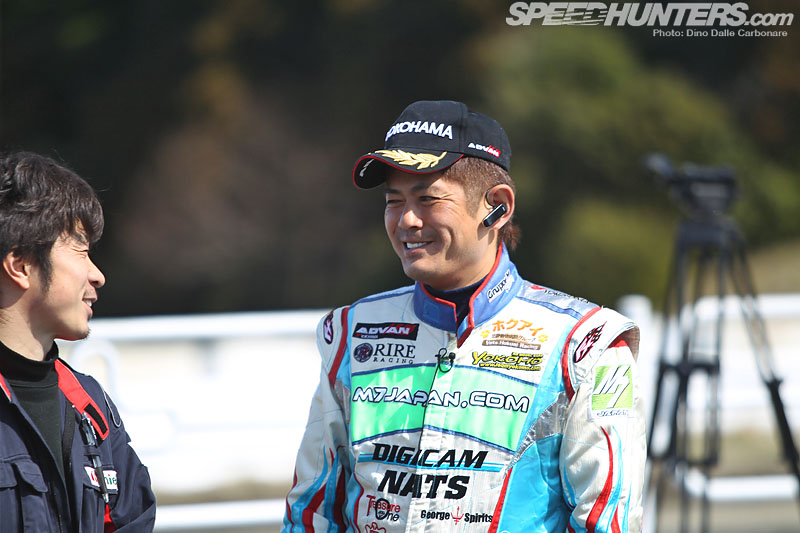 But months before the car was even on sale I had the chance to cover the first shakedown test of the V8-powered D1 86 that Orido, along with Scorch Racing built.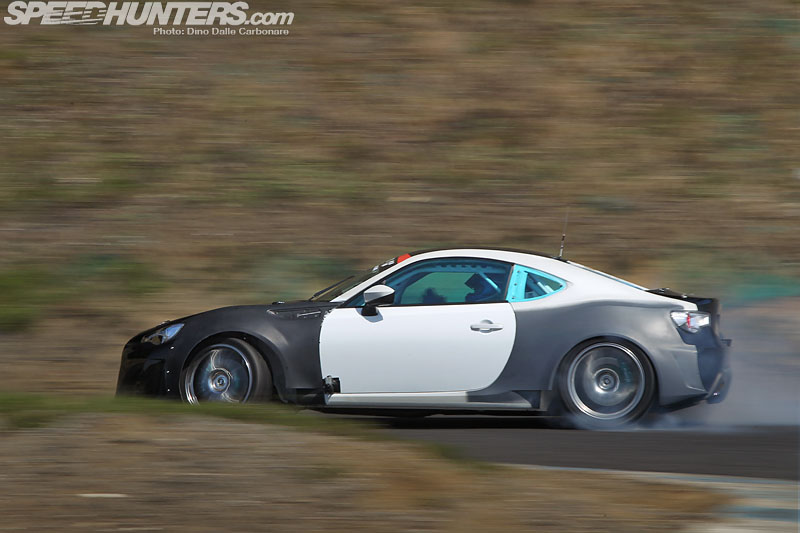 The venue was Mobara and seeing the 86 dancing sideways through the corners further emphasized just how popular this little car was going to be in 2012. With Tokyo Auto Salon just around the corner, I can safely say that there is a hell of a lot more to come from the 86/BRZ/FR-S/GT86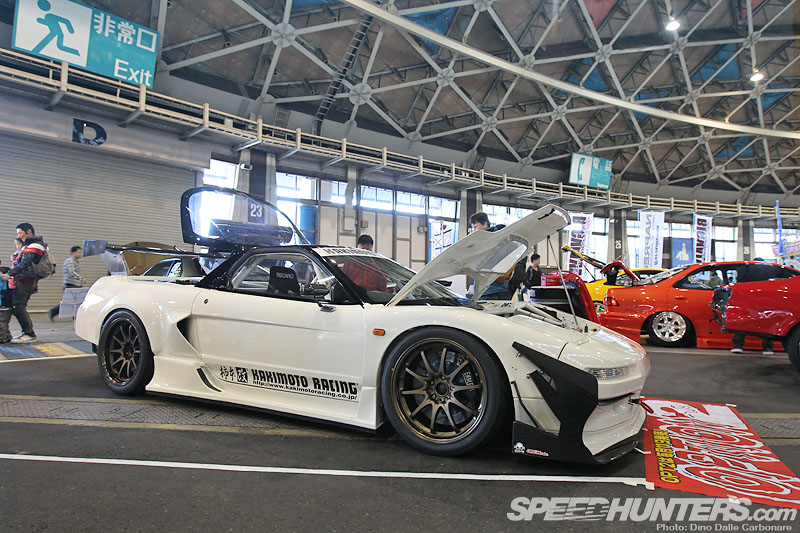 While Tokyo Auto Salon has its own very unique energy, for years now it has been the Nagoya Exciting Car Showdown that I continue to look forward to. It may be low profile, but it is the best representation of what is really happening in the Japanese tuning world, probably why its been so successful since it all started back in 2009.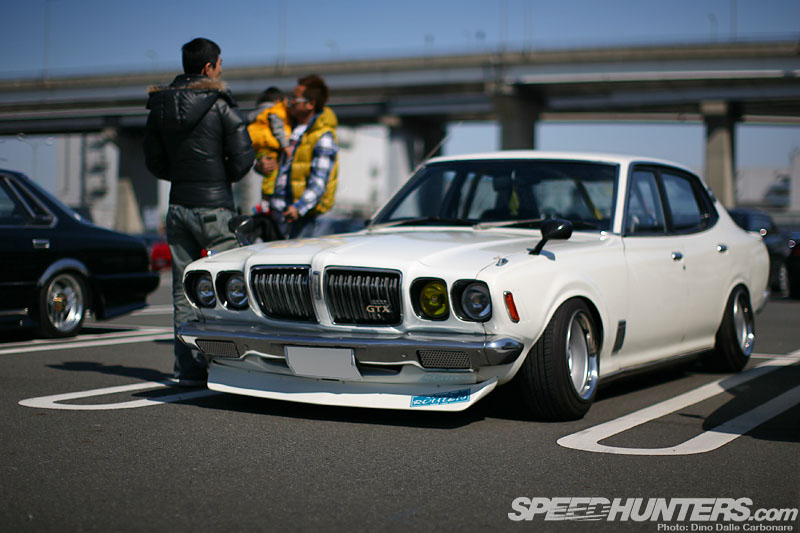 And if the cars on display inside the Port Messe exhibition center aren't enough, you will have plenty of JDM awesomeness…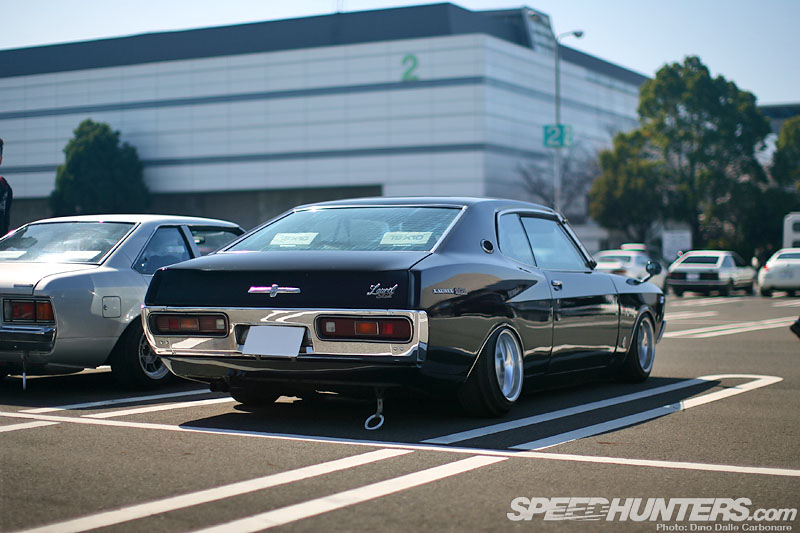 …to feed your eyes on.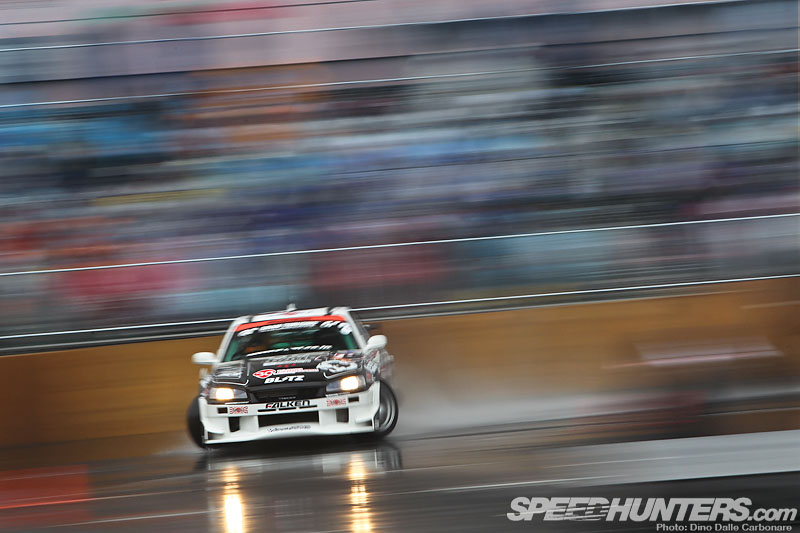 I only attended D1's opening round in Odaiba this year. After spending the best part of the last decade covering the series I decided to take a break from it all. In no way does this take away from the amazing skills that participating teams and drivers continue to exhibit…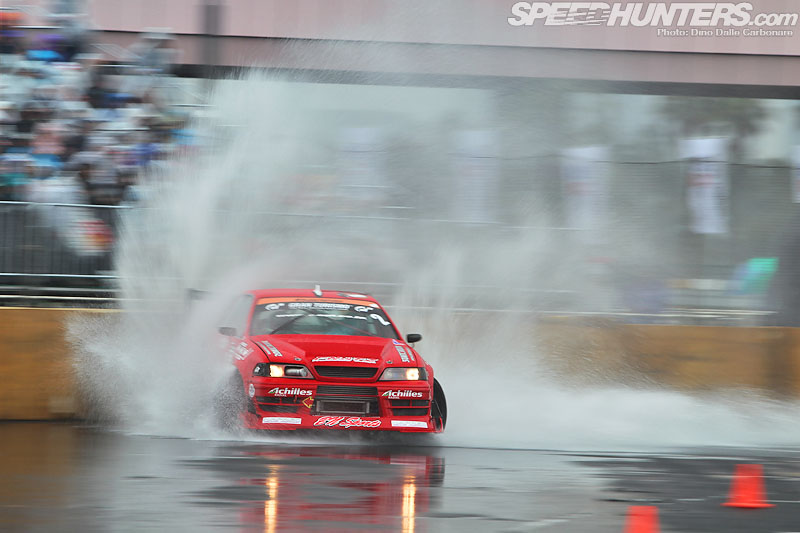 …but at times it's better to step away from things in the hope that some enthusiasm may return. Of course big congratulations go out to Kumakubo and Team Orange for grabbing a very well deserved victory this year.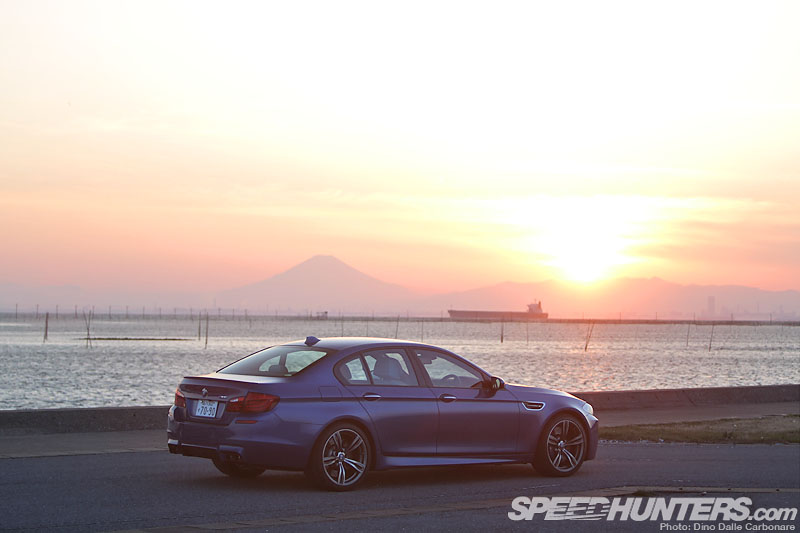 There have been plenty of memorable drives this year, but none has stuck in my mind like the F10 M5. The week I spent with this brute was perfect testament to how technology and phenomenal engineering can work together to create a true every day sports car, a car with many talents all rolled into one sublimely built package.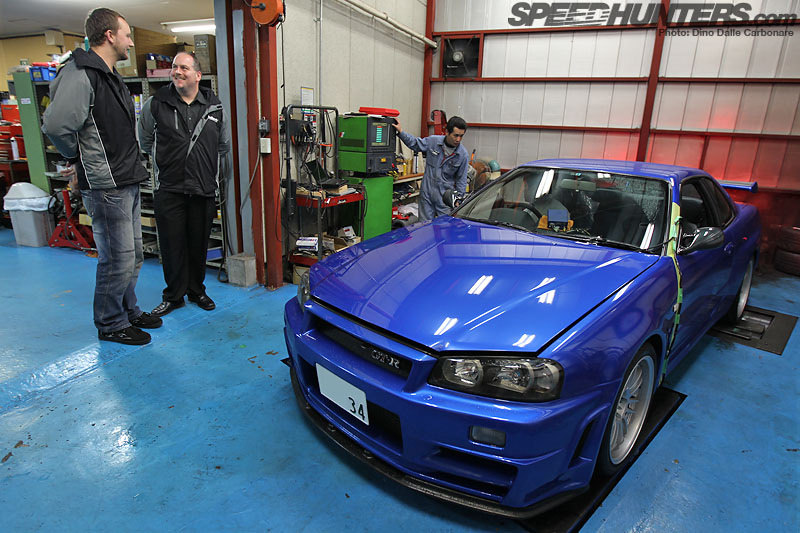 But no matter what car, how powerful or how exotic, whenever I get back to driving my R34 I feel perfectly at home. This year has seen things move a little forward with "Project san-yon"…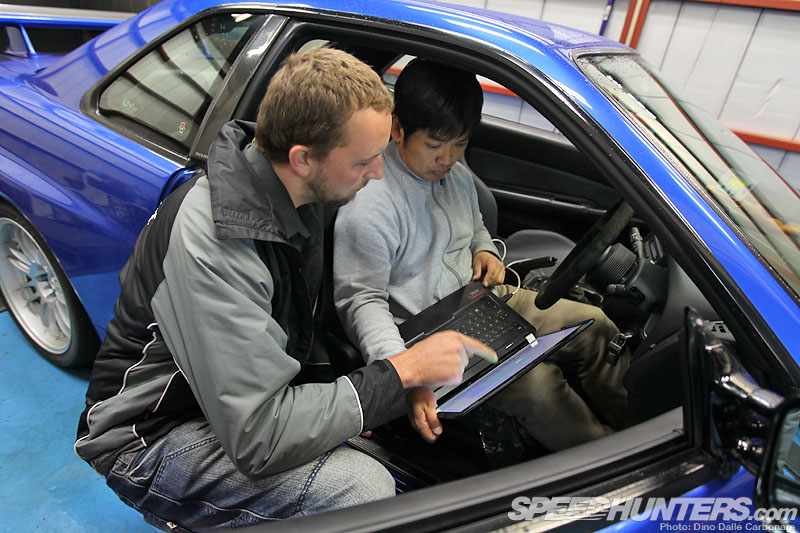 …when the guys from Haltech dropped over to help Ito-san at Do-Luck fit and map their Platinum plug-and-play ECU into my car, giving it a much needed brain upgrade.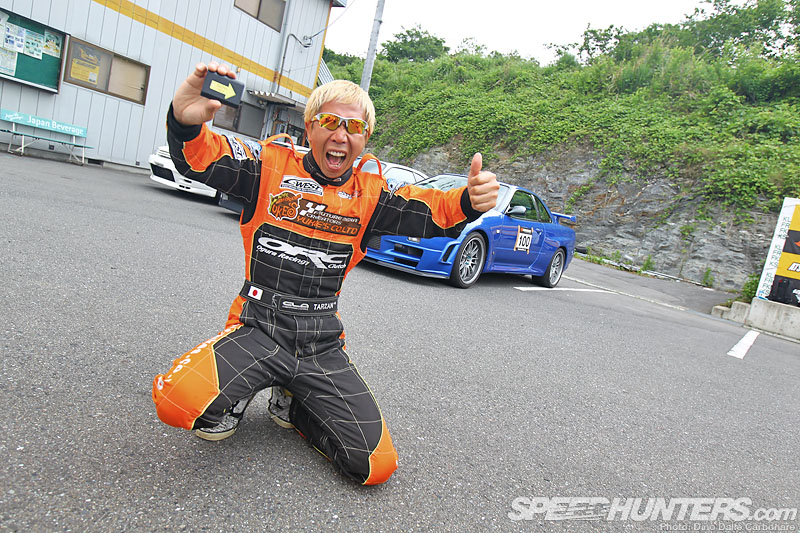 I also had a chance to drive the 34 at Honjo where Ito and Tarzan met up with me and let me test out…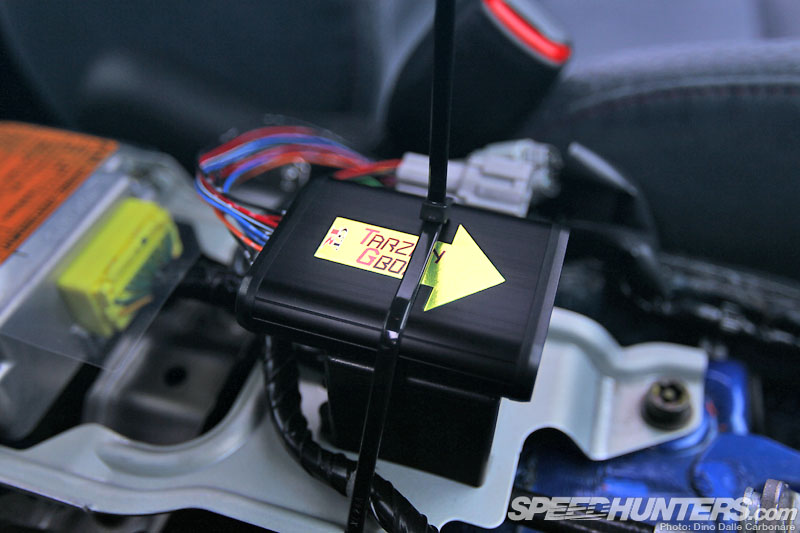 …the Tarzan GBox a little gadget that has literally transformed my car. It was a small, yet very important step toward modernizing the 34 in an attempt to turn it into an even fiercer driving machine.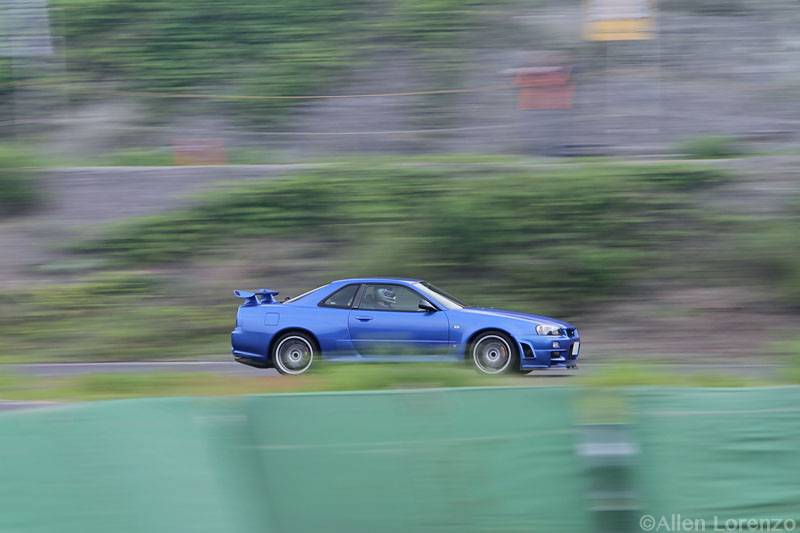 Luckily while I was out on track driving Allen Lorenzo from Tomei Powered grabbed a few pix of me in action. I will be dedicating more time to the GT-R from 2013, as its development continues, step by step.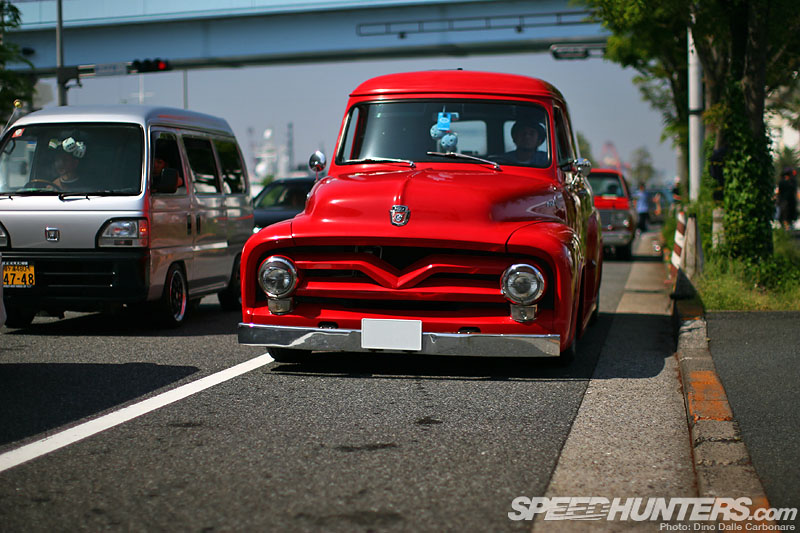 As ever my year is dotted with events across the country, from the Mooneyes Street Car Nationals in Odaiba, Tokyo…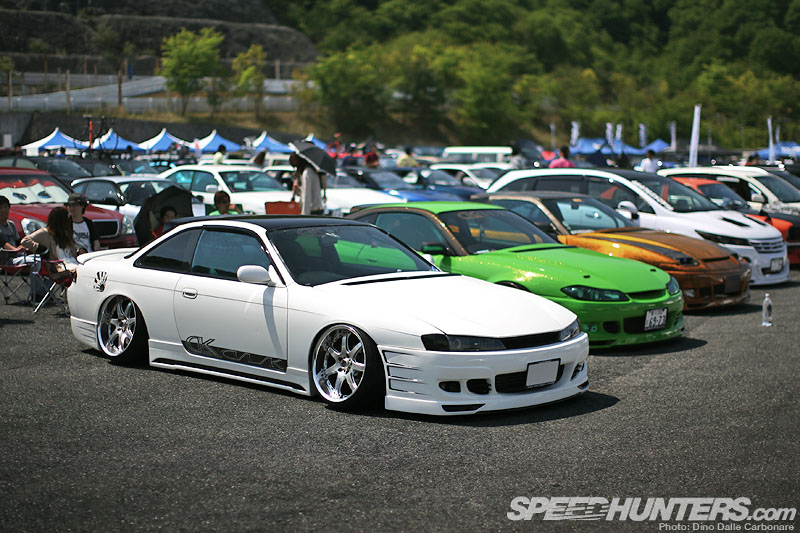 …all the way down to Central Circuit in Hyogo-ken for the Hellaflush Kansai show.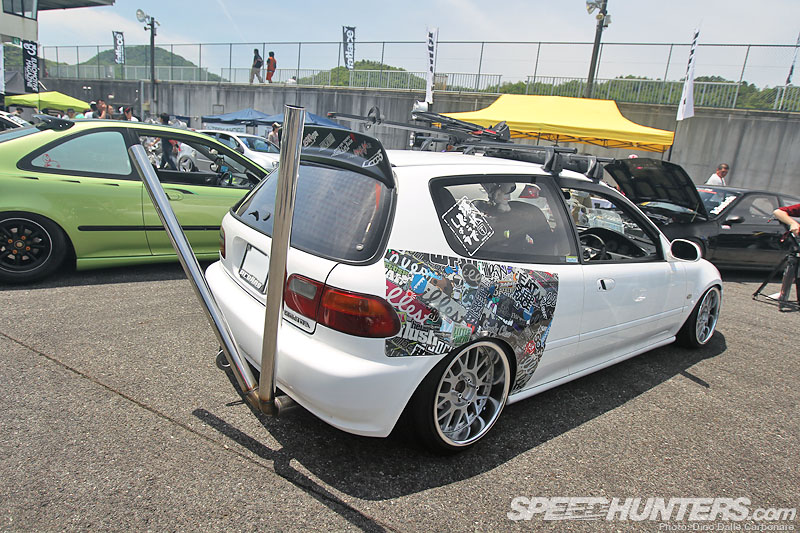 It's been cool seeing how these sort of gatherings have continued to grow over the last two years…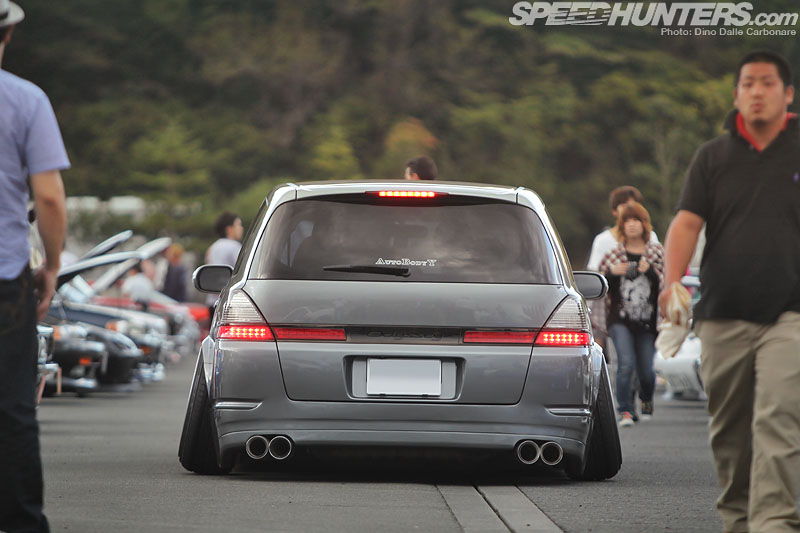 …including the Slammed Society show that was held in Fuji Speedway later in the year…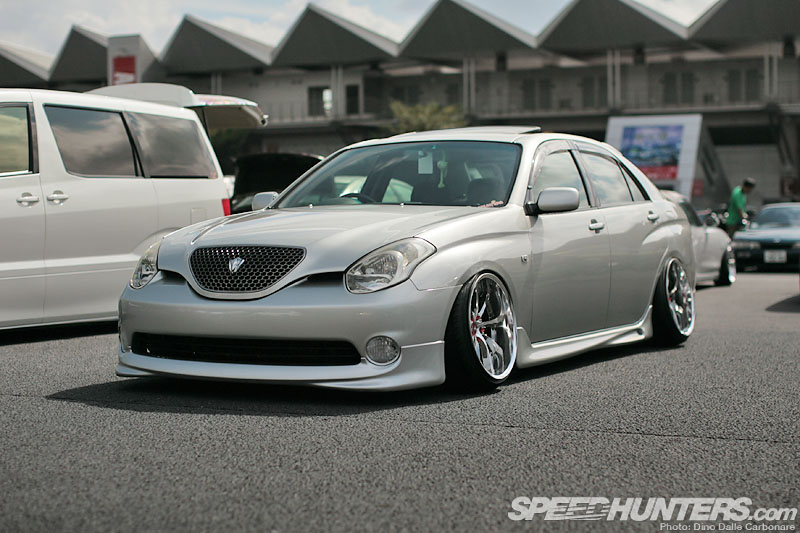 …always a great place to see styles mature and evolve in only the way the Japanese seem to be able to do.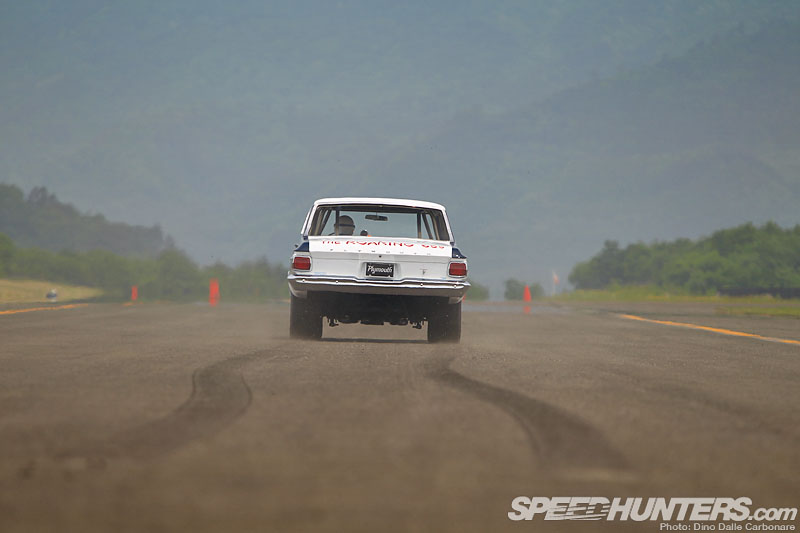 Mid way through the year Ko-hey Takada, the editor of Motor Head Magazine came up with a great angle for a story, putting a wide variety of cars up against each other on an empty airstrip – the Motor Head Zero Yon. He invited me to come along and I am very glad he did as it was an incredible day, despite the long drive up to Fukushima!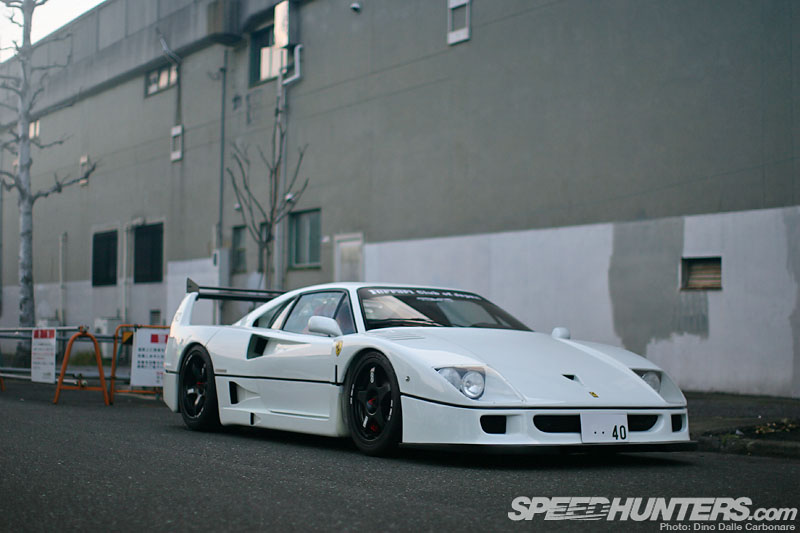 Big highlight was that afternoon spent with the legend that is the Ferrari F40 as I headed down to Liberty Walk just outside Nagoya.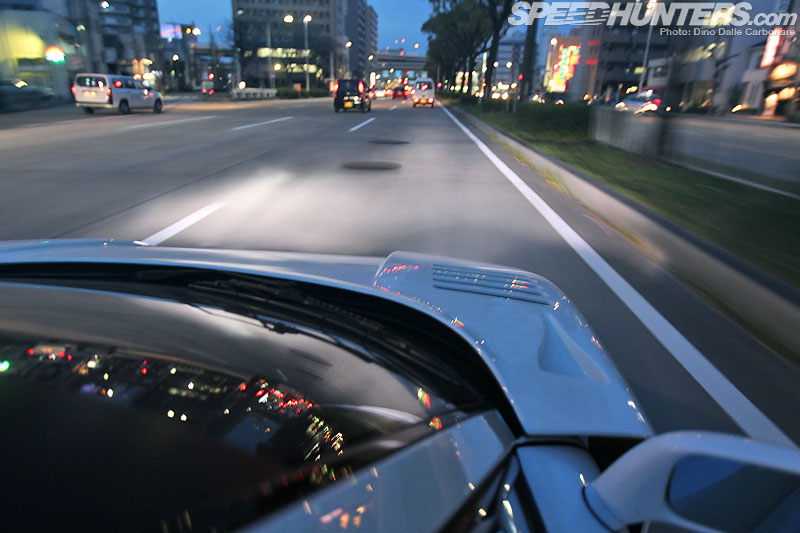 I may have not gotten to drive an F40 quite yet, but riding in it was at least one dream that I achieved. What a machine!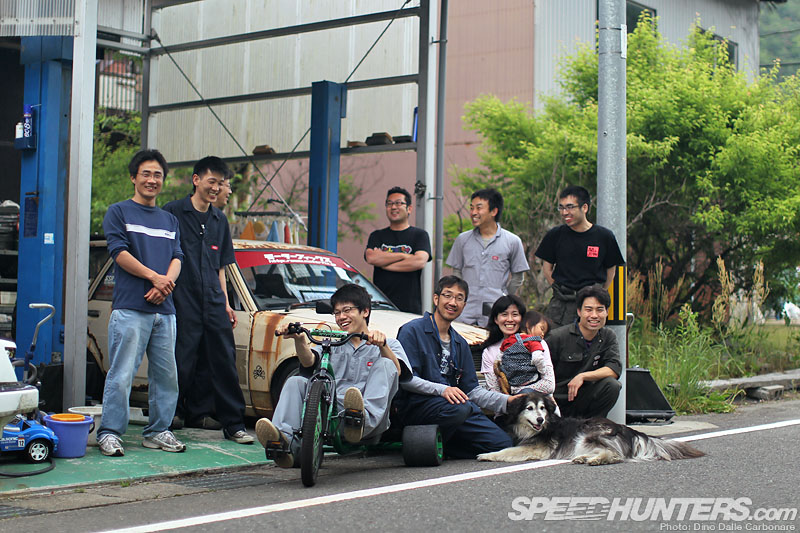 Ever since seeing the Motorfix Corolla wagon drifting at the Ebisu Drift Matsuri in 2009 I have been wanting to head down to their shop in Gifu, something I finally managed to do this year. What I saw was an incredibly dedicated group of enthusiasts, so humble and welcoming, a true example of what makes the Japanese car scene so great!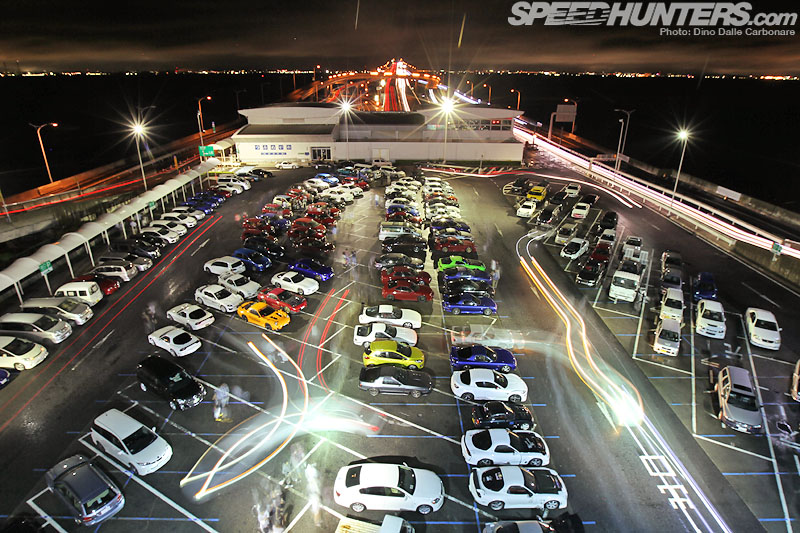 I can't even remember how many times I have gone down to the Daikoku Parking Area this year, not to mention Umihotaru PA! No matter what meeting is happening, the PAs dotted around big cities like Tokyo, Yokohama and Osaka are always at the core of the JDM world, but nothing quite comes as close at matching the energy the yearly 7's Day Meeting manages to create.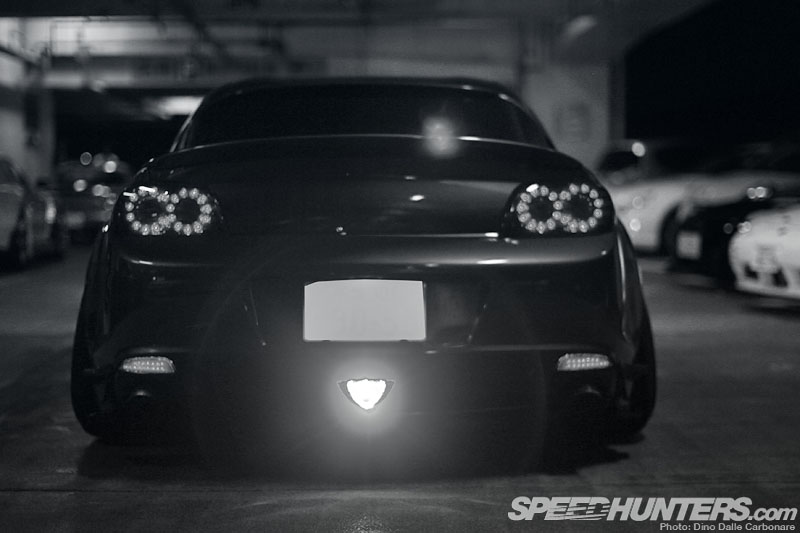 It's a great celebration of all things rotary…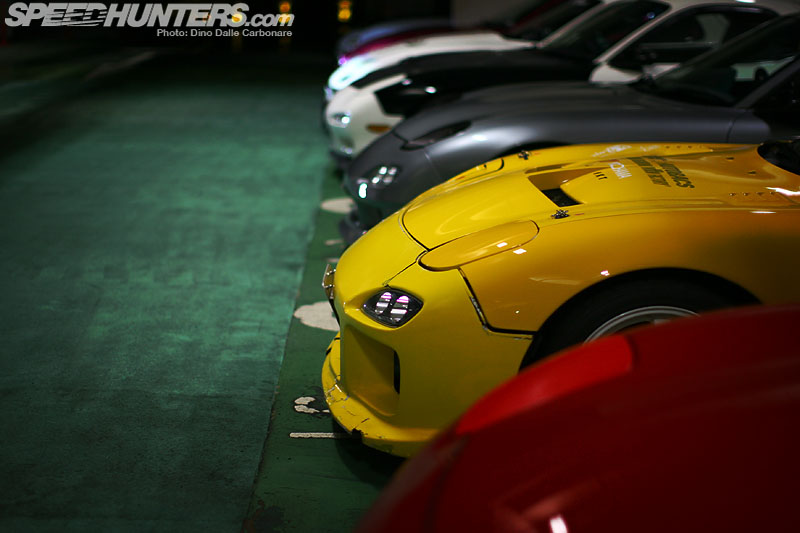 …and like every year it is a highlight of the summer.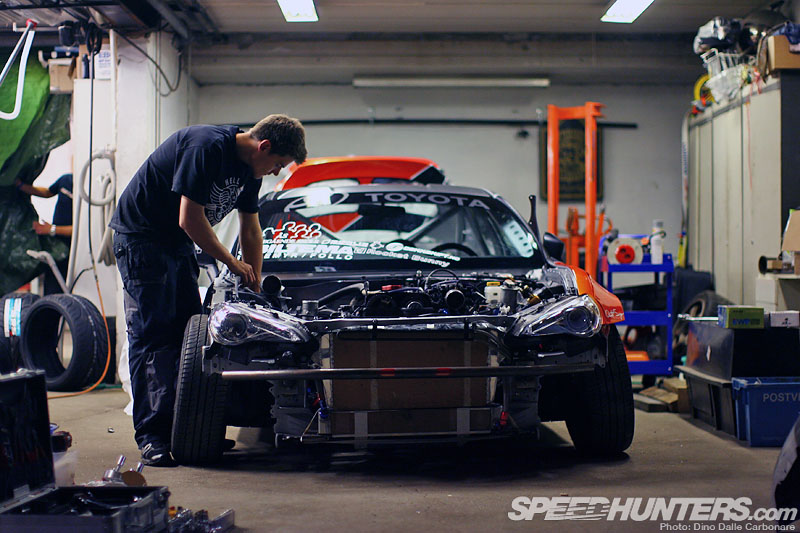 And while on the subject of summer, I was able to escape the heat and humidity of Japan for a week when I travelled to Norway. It was there that I met Fredric Aasbø for the first time, as I got to spend some time with him and his team of loyal friends as they worked overnight to put the finishing touches to the 2JZ-powered 86X. It was a very memorable few days, from the hospitality at the Aasbø residence…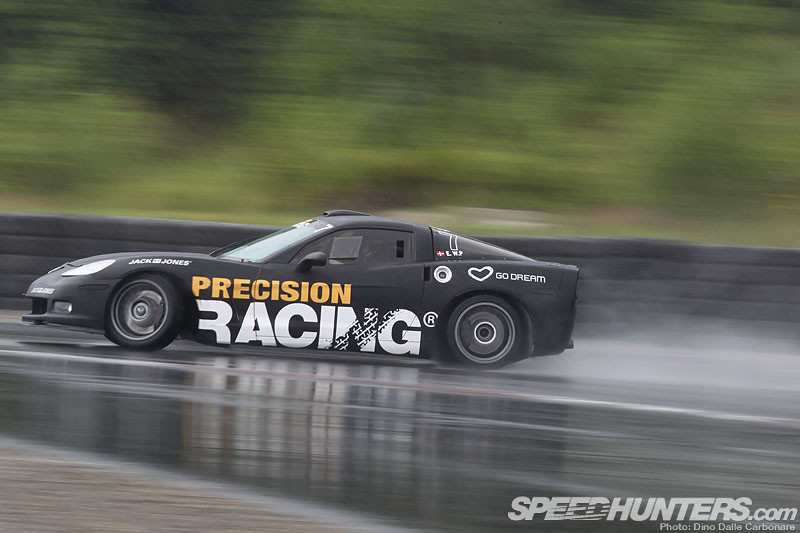 …to witnessing first hand the organized mayhem that is Gatebil.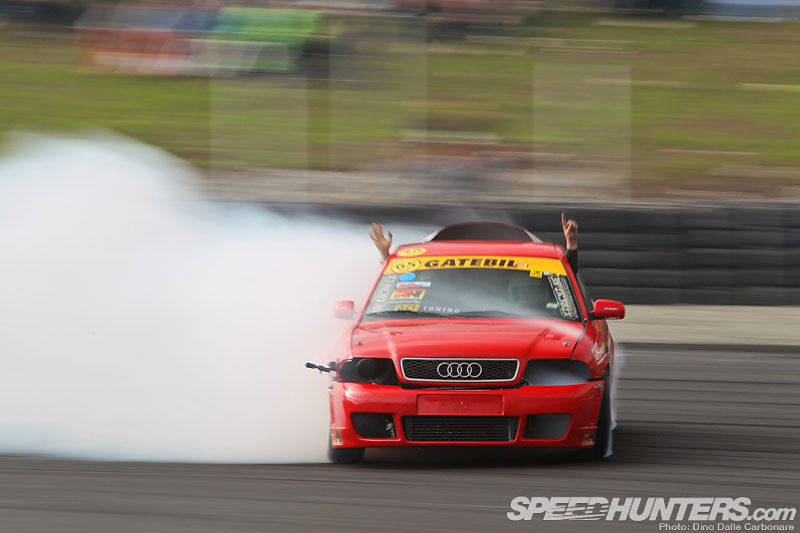 I have been to my fair share of wild events in Japan and in some other countries, but Gatebil has drastically altered my perception of what a true festival of cars should be all about.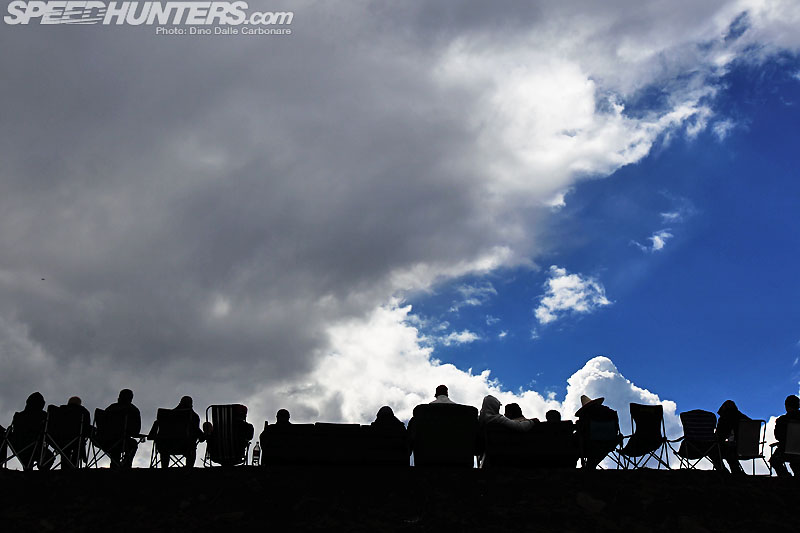 It may all seem simply crazy from an observer's point of view, yet as you get into the swing of the event…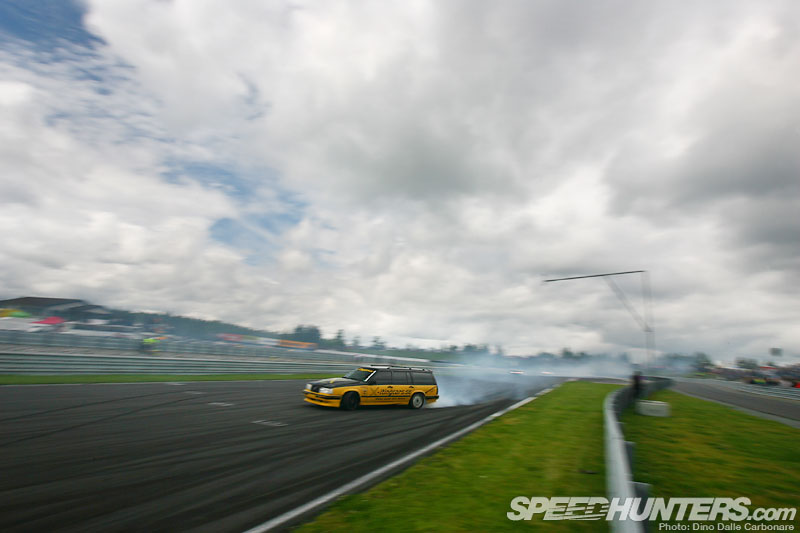 …it all becomes perfectly normal.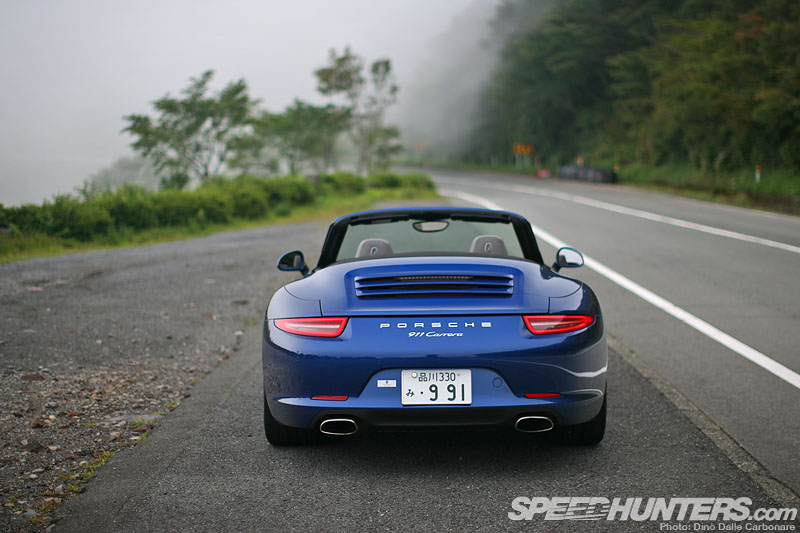 Back in Japan I also got to sample the excellent and benchmark-setting dynamics of the all-new 911. I am glad I got to drive the base-model 991 as it taught me so many things about driving a car on the limit, a kind of mouth-watering entrée for the more focused sports variants that are to follow.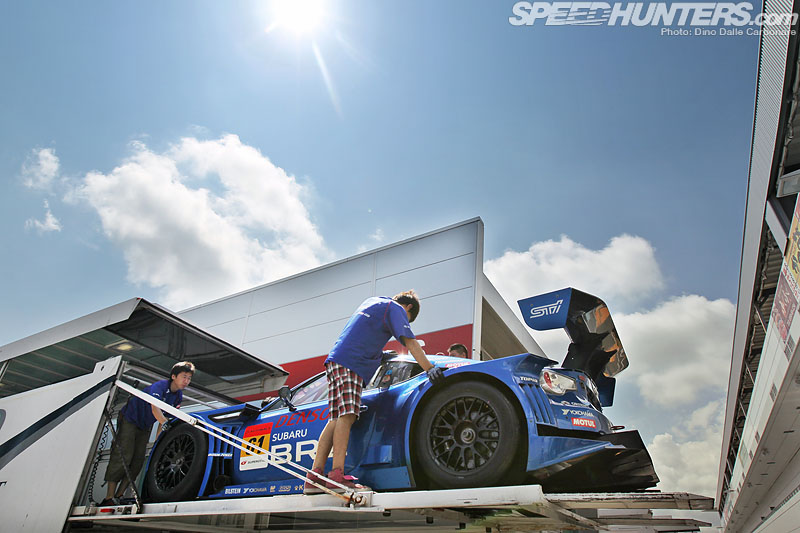 I felt a huge breath of fresh air as I returned to a Super GT event. It may have only been a set up day but walking among those extreme race cars at Fuji Speedway once again awoke an appreciation for these machines that I had ignored for far too long.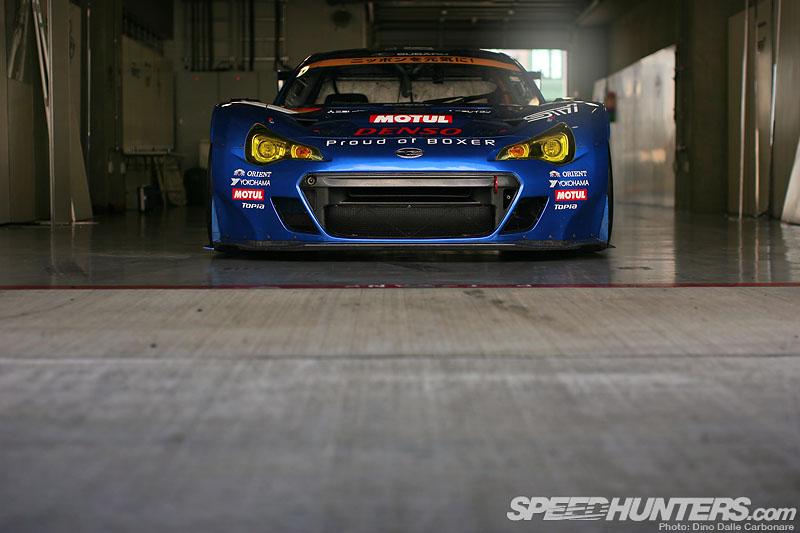 The main reason I was there of course was to shoot the BRZ that competes in the GT300 class, possibly one of the nicest looking GT cars of all times.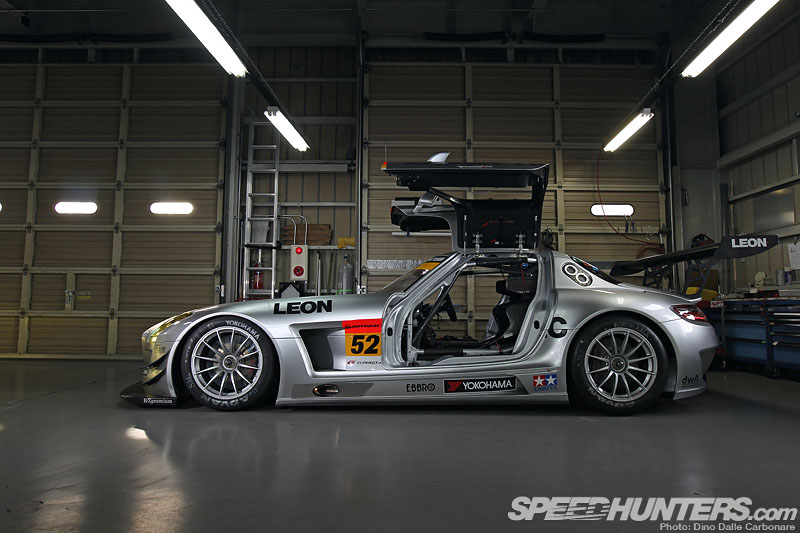 And a few weeks later I was in the presence of more GT perfection as Team Shift opened their workshop to me and allowed me to immortalize their SLS GT-3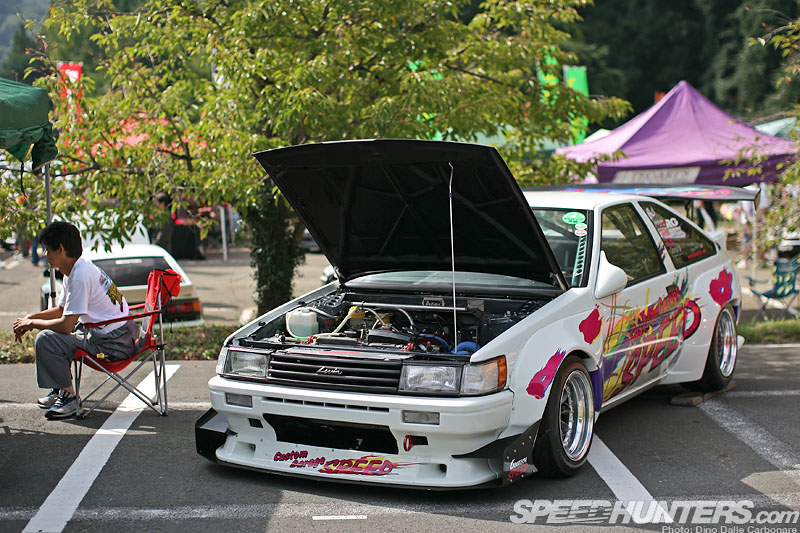 While checking out grassroots events like the HachiRock Festa is always great fun…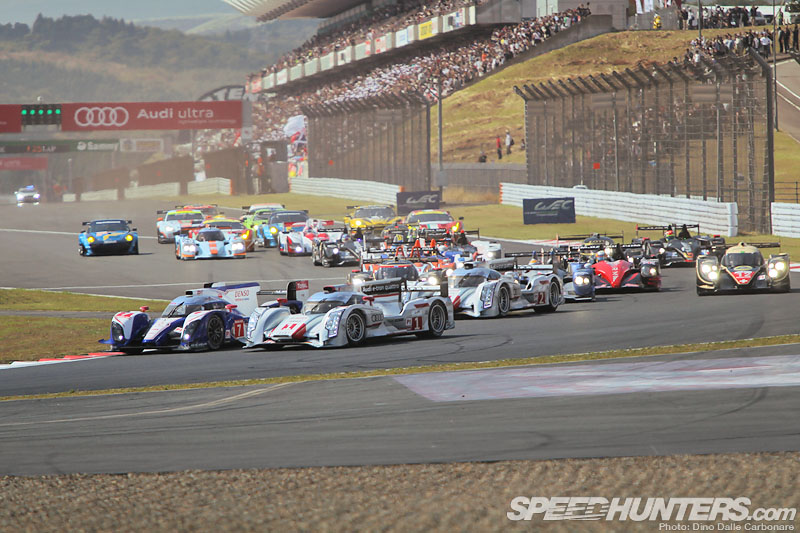 …sometimes nothing quite matches the adrenaline and excitement that can be felt at hugely competitive international race series like the FIA World Endurance Championship.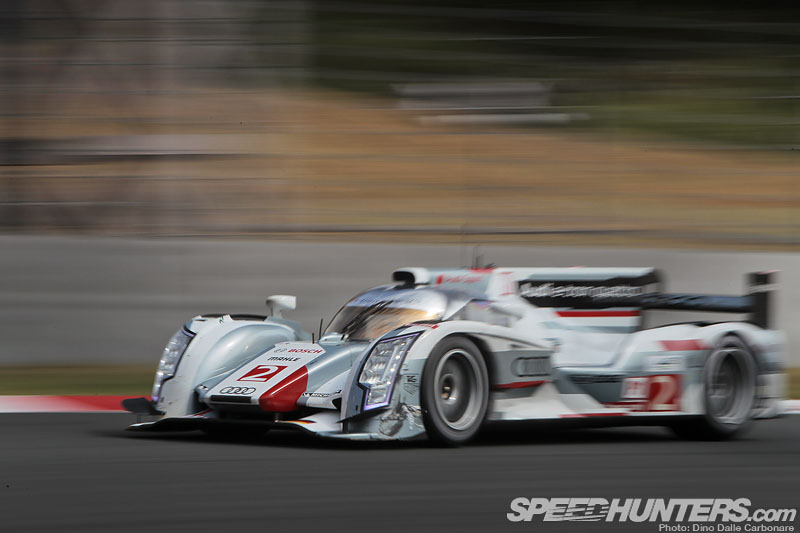 Seeing groundbreaking cars like the Audi R18 e-tron Quattro was impressive…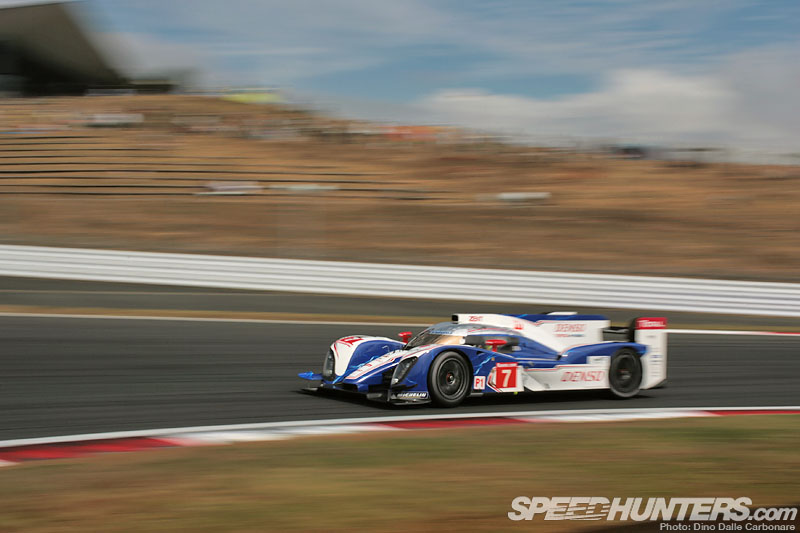 …even more so witnessing Toyota take the win at the Fuji round!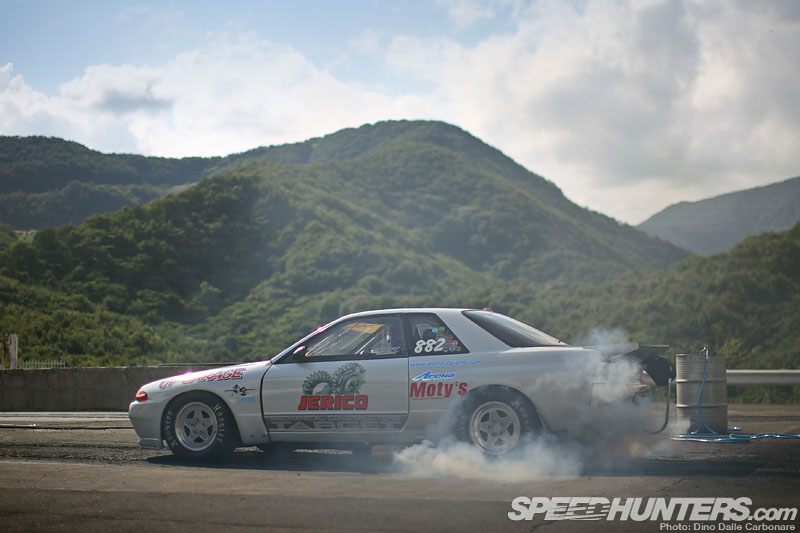 From endurance racing, to drag racing; in September I was up in Sendai for the Roadster and Rotary meeting and just happen to notice that the JDDA was running a practice day for the upcoming event that weekend. It was yet another breath of fresh air, a look at a type of motorsport that while not as popular as it once was, is still very much enjoyed by those that continue to love it.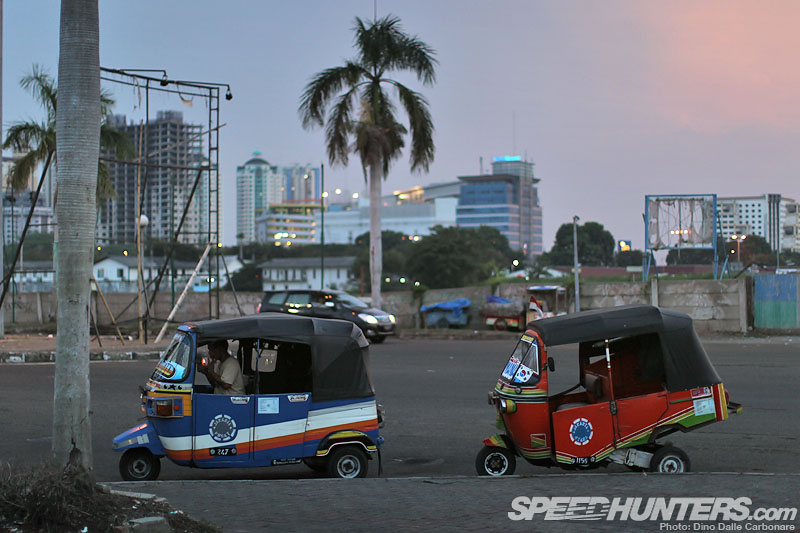 I had a second chance to travel outside of Japan this year, as I headed to Indonesia with the RS-R team…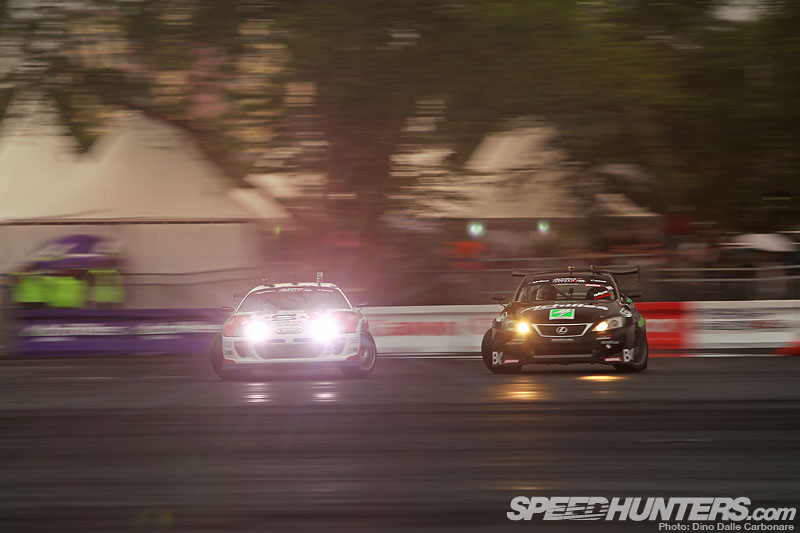 …to chronicle Fredric Aasbø's first experience with Formula D Asia, yet another experience I will never forget. It was amazing to see how far this series has come, and how well the organizers continue to promote it and push it.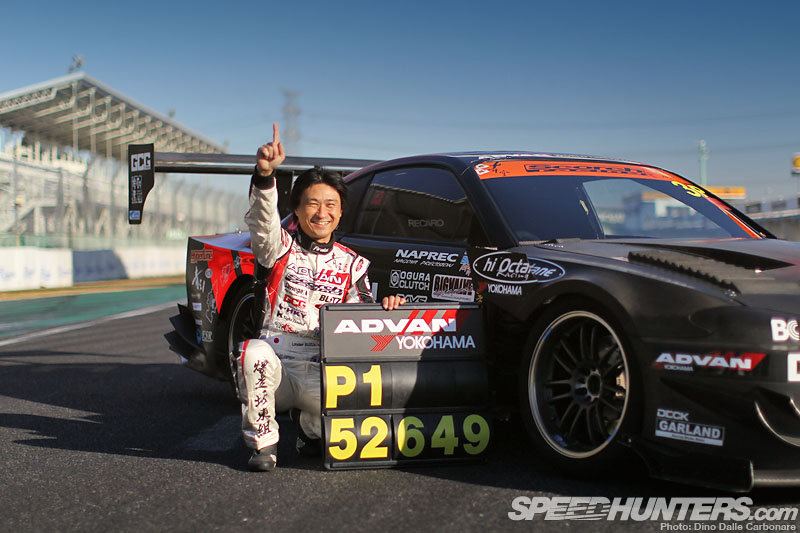 And so this synthesized look at my year ends on the 20th of December, when Under Suzuki literally destroyed the Tsukuba track record for a modified car running on street-legal semi-slick tires, lapping the 1.2 mile circuit in 52.649 sec.
It's been a hell of journey, which seems to have gone by ever so quickly. So with my thanks taken care of, it's now time to look towards 2013 and continue to work hard to make it even more special!
-Dino Dalle Carbonare