Picking my defining moment of 2012 is easy. As a long time Speedhunters reader, getting the call up to join the team as New Zealand Editor is something I'm not ever likely to forget.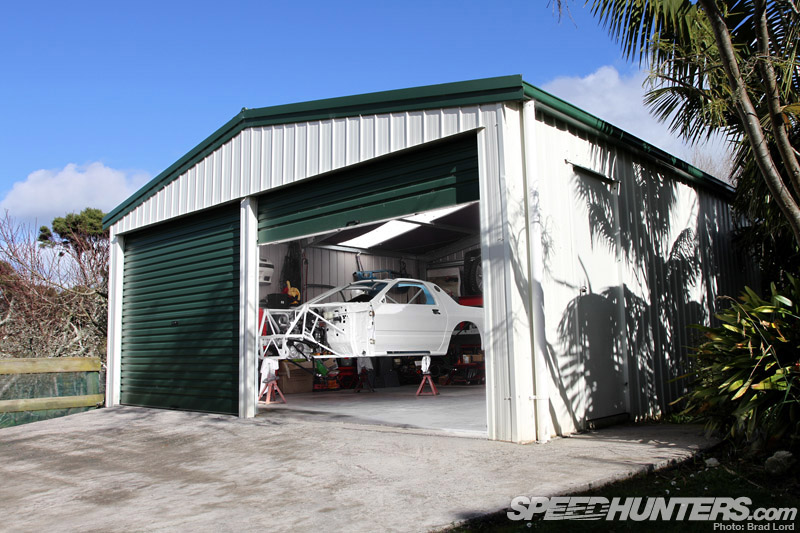 Although I've only been contributing for nine months, in that short amount of time so many doors have been opened for the Speedhunters cause – often exclusively. I guess that's a direct reflection of just how well the site is received down here, on couple of small islands at the bottom of the Pacific Ocean, as it is in many other destinations around the world.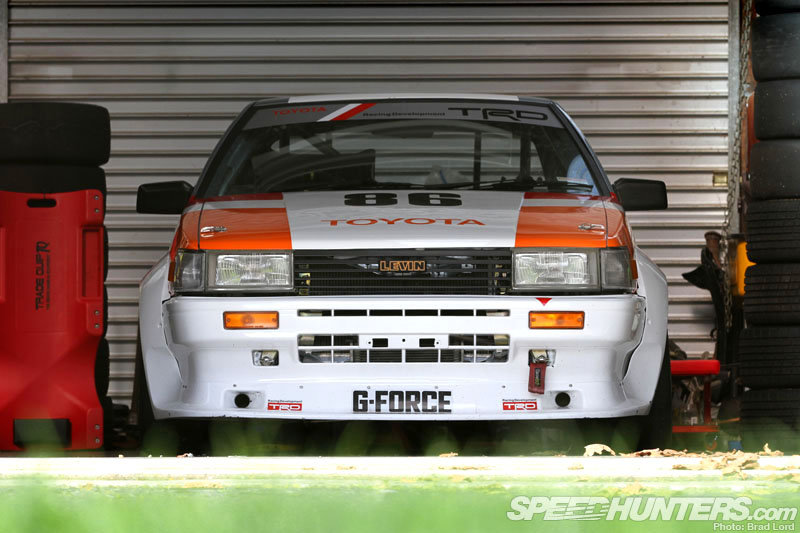 To have been given the chance to play a small part in it all has been nothing short of amazing. I certainly feel privileged for the opportunity to immerse myself in Australasian car culture, and then to share the experiences with Speedhunters' global audience.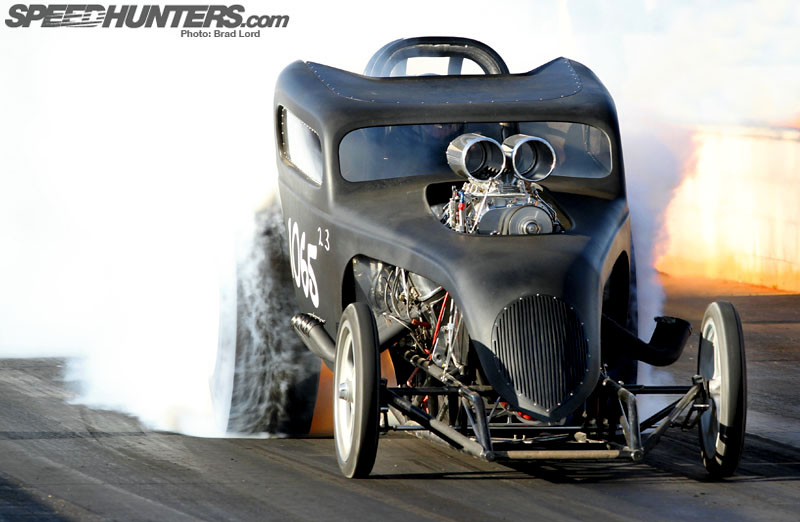 Speedhunting has also given me good reason to explore facets of car culture that I normally wouldn't be drawn towards. I've always enjoyed shooting drag racing, but up until this year 95% of the time I've spent strip-side over the past decade-and-a-half has been in the company of import-orientated machinery, not blown big block Topolinos and the like.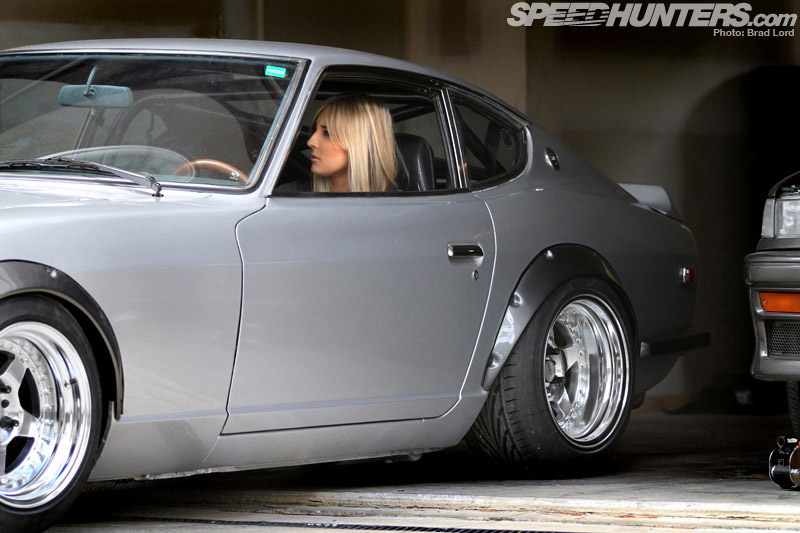 But diversity is one of the great things about the thriving Kiwi scene. It's often said that, per capita, there are more people in New Zealand with an interest in car culture than any other country in the world. Whether or not that is fact I'm not sure, but measuring our 4.4 million population against the amount of modified, custom and classic cars you seen on the road, on the race track, and at the huge number of nationwide events run throughout every year, I don't think it's too far from the truth.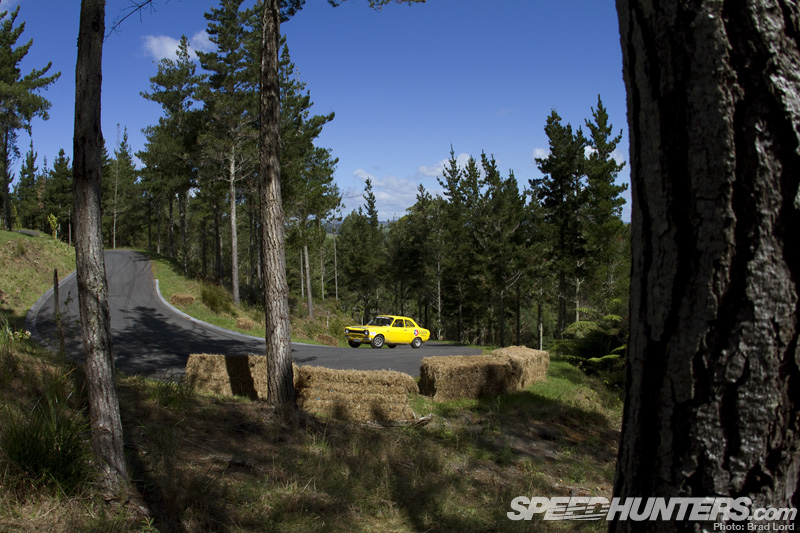 I had the chance to see some of the best New Zealand has to offer on my first order of official Speedhunting business back in late March when I took a two-and-a-half hour drive from Auckland to Rod Millen's ocean-side ranch in Hahei. The annual Leadfoot Festival is a three-day event where Rod's mile-long driveway is transformed into a hillclimb for 100-odd invited vehicles of varying vintage and performance.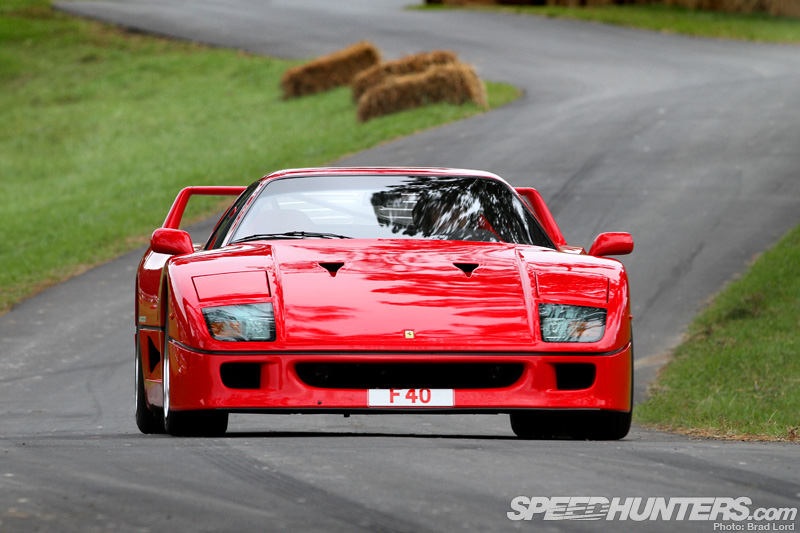 If there's one thing that the event goes to show it's just how many rare and interesting cars there are in New Zealand. But to see them pulled out of their sanctuaries and being driven the way they were originally intended to be, was an assault on every sense.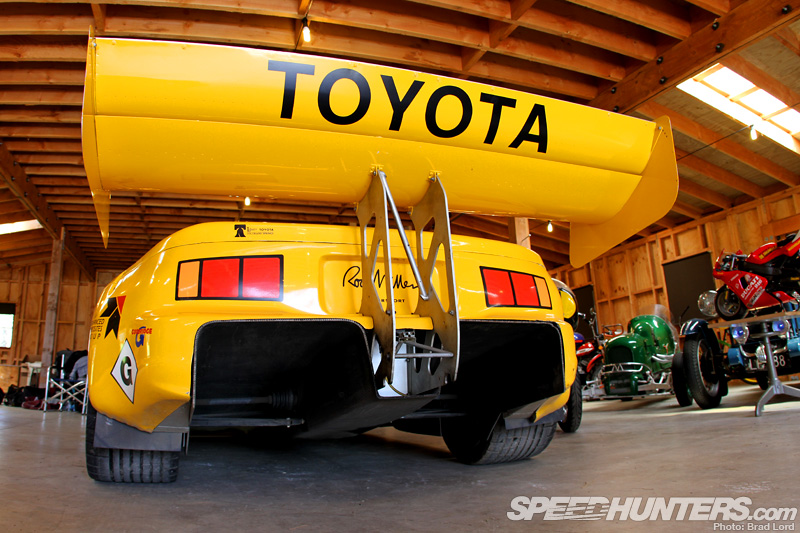 Of course, the host brings a few of his own toys out to play, too. It was the third time I've seen Rod's legendary 850hp Pikes Peak International Hillclimb-winning Toyota Celica in action, and given that it has the Leadfoot record to defend, I don't think it will be the last. I'm OK with that.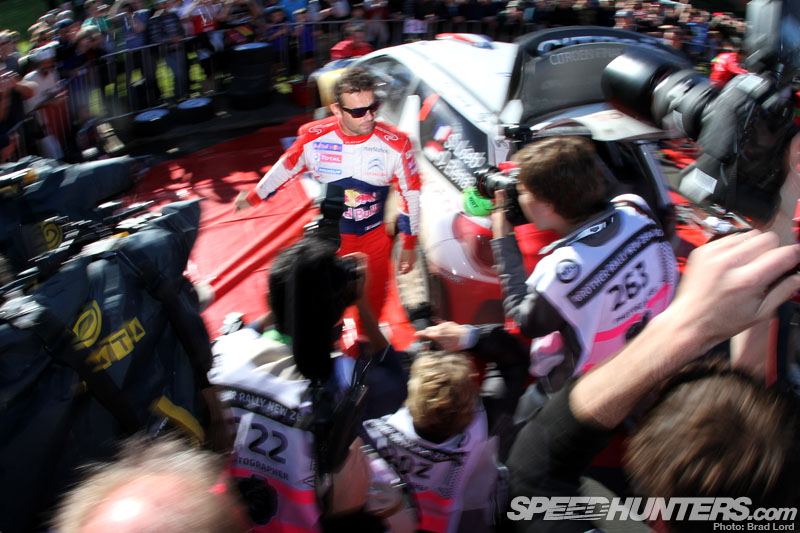 A couple of months later New Zealand played host to the seventh round of the 2012 WRC, an event that Sébastien Loeb won on his way to a ninth consecutive drivers championship.
Rallying has a big following in this country, and I was just one of many thousands of people that turned out to witness the greatest drivers in the business doing what they do best on some of the most exciting gravel roads in the world.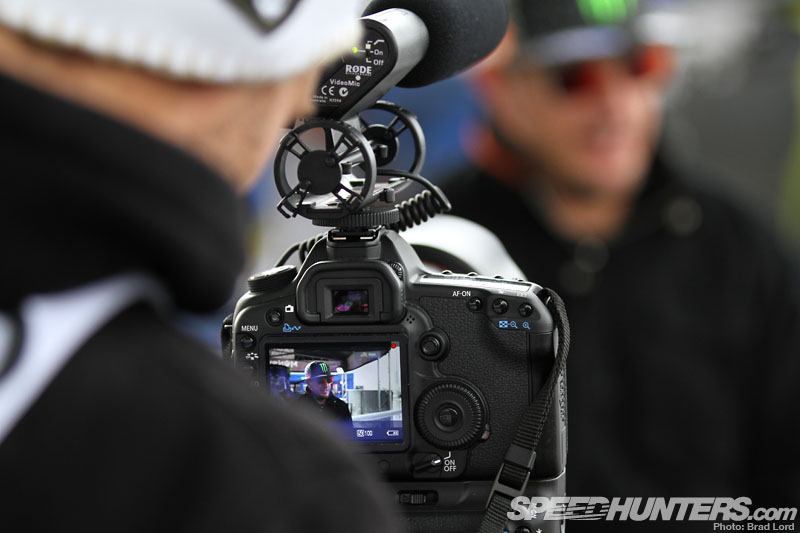 While I've regularly followed Rally New Zealand ever since I managed to blag my first media pass when I was just out of school, the 2012 experience was an extra memorable one.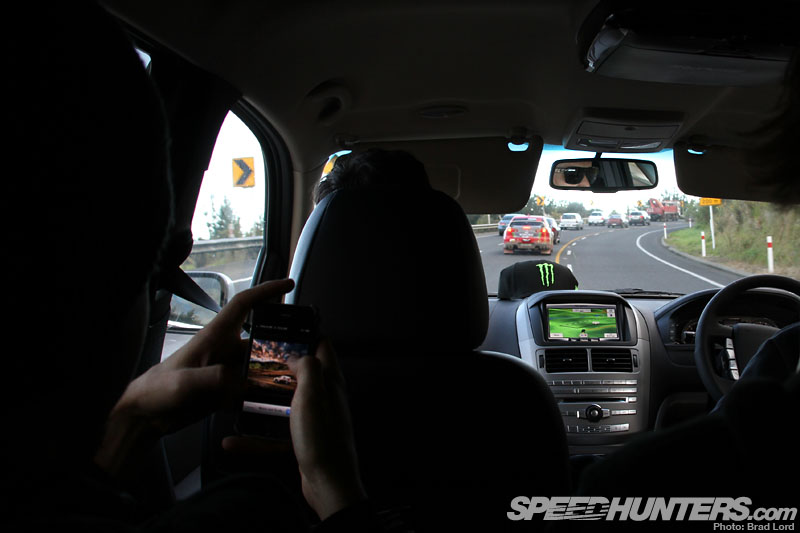 This time around I got to hitch a ride around the upper North Island with the Monster World Rally Team who had picked New Zealand as one of three rounds to contest during the 2012 WRC season.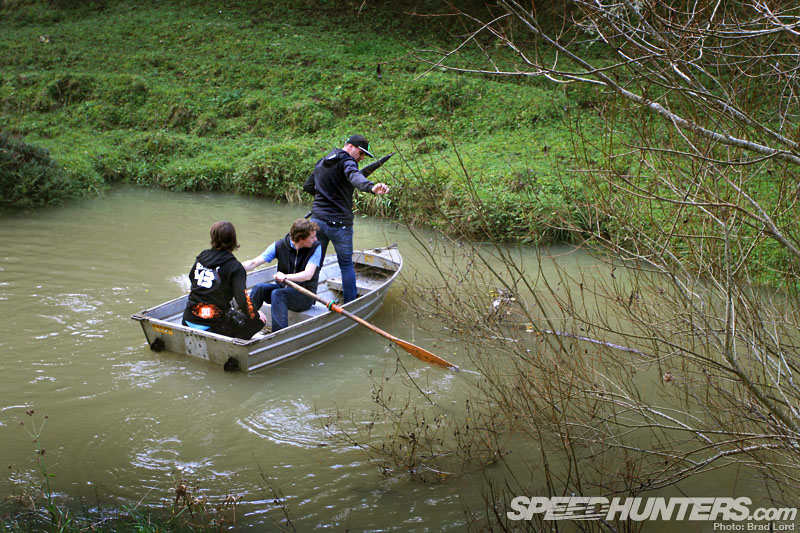 Three days worth of early morning starts and late night finishes were a given before the event had even begun, but I never imagined I'd end up taking a tin boat for a ride across a river in an effort to find a good viewing spot. I really love rallying for its nature of never quite knowing what's around the corner, but on this particular occasion I just wish the dinghy had been handy when we needed to get back across the other side!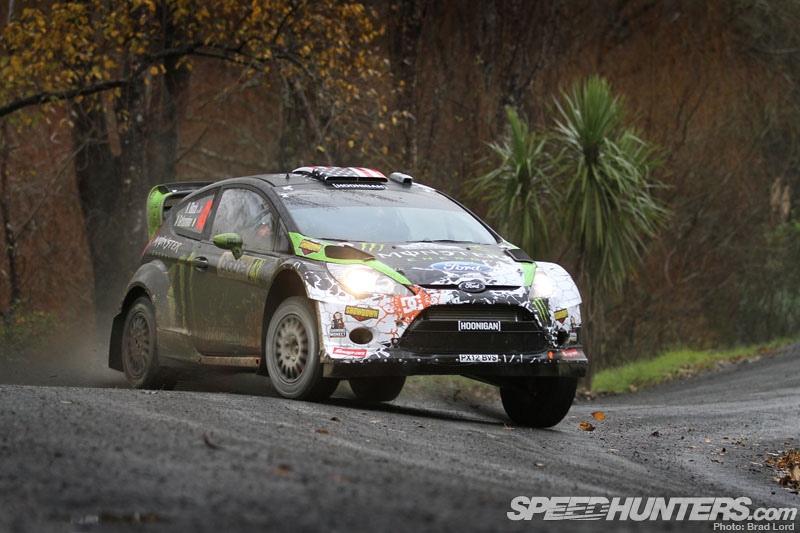 To cap it all off, not only did the MWRT get their Fiesta RS WRC gravel-slayer it to the finish line, but Ken turned in some respectable special stage times to boot.
It's Australia's turn to host the Australasian leg of the World Rally Championship in 2013, so New Zealand's off the international calendar for next year. But I'm still planning on getting my rallying fix, as a rulebook overhaul for the forthcoming NZ Rally Championship have paved the way for an exciting new breed of competition car. Think bespoke builds utilizing four-wheel-drive drivelines, turbo engines and wide-body kits…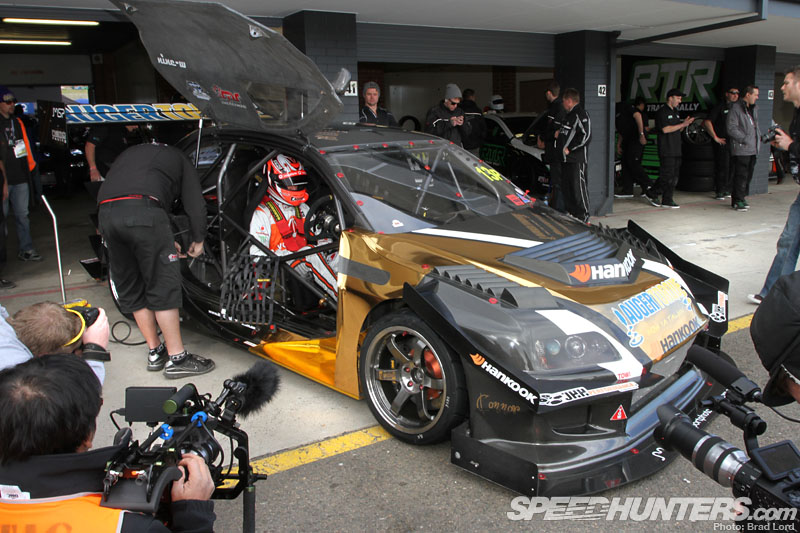 Speaking of Australia, given its close proximity to New Zealand, I jumped on planes for two Australian adventures during the year. The first, the Yokohama World Time Attack Challenge in Sydney in August exceeded all my expectations. And as evidenced by machines like the Nemo Racing Mitsubishi Lancer Evo, Australia is taking this sport very seriously.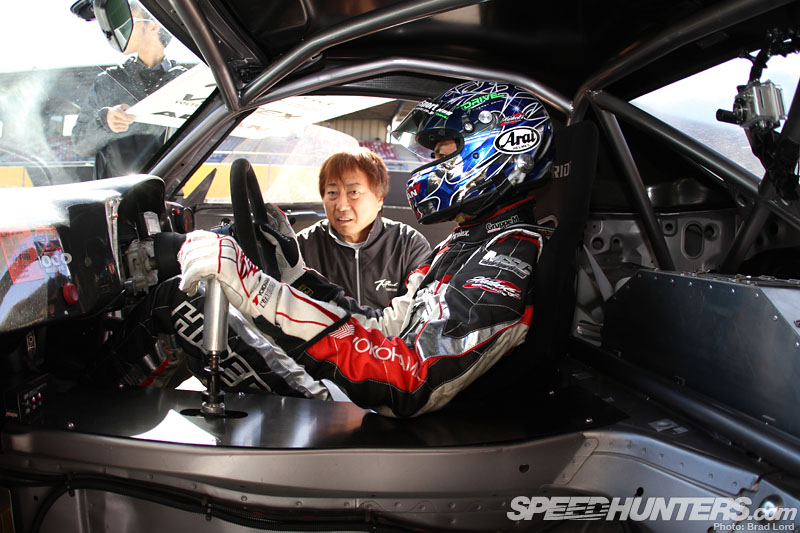 It wouldn't have been a truly international time attack event without overseas entrants, and WTAC certainly didn't disappoint in that regard either.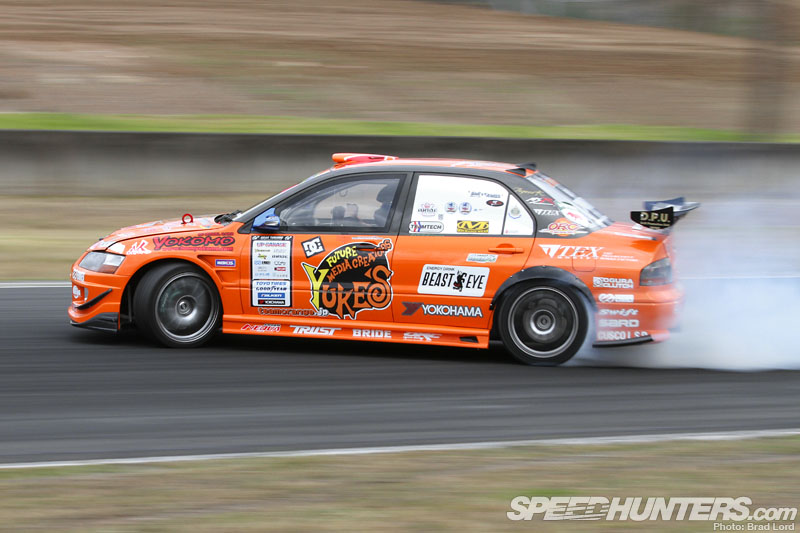 The same thing can be said for the drift component of the event too, which featured a large contingent of drivers from New Zealand as well as a couple of familiar faces from Japan's Team Orange.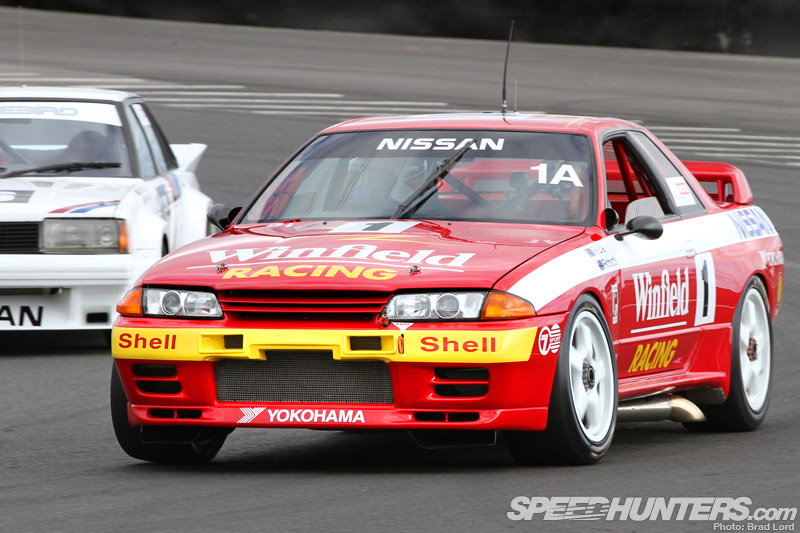 WTAC's 'Motul Turbo Legends' demonstration really made the event for me personally, though. To see both the first (Bluebird Turbo 910) and last (Skyline GT-R BNR32 Group A) turbocharged Nissans to compete in Australian touring car racing out on the track at the same time was something special.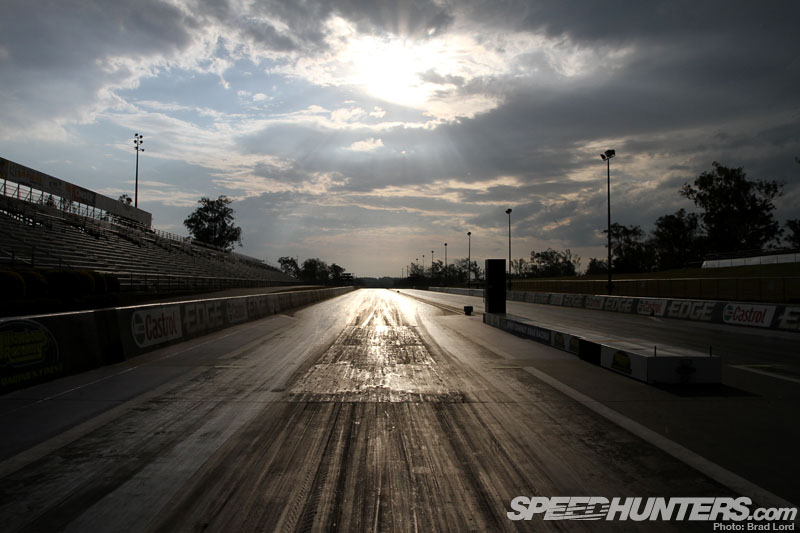 A few weeks after returning to New Zealand I headed back to Australia, this time bound for Queensland and the annual Sport Compact Group Brisbane Jamboree. It was more than a few years since my last Jambo' experience at Willowbank Raceway, but I knew I was going to be in for a treat.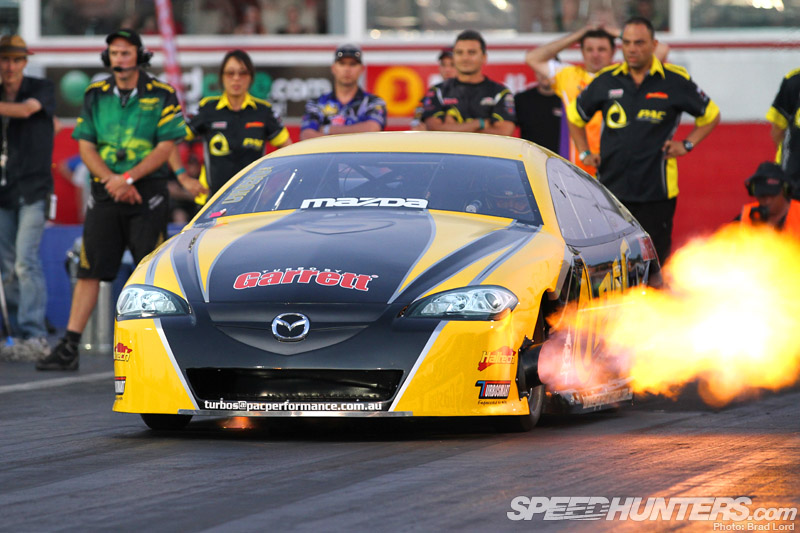 When it comes to sport compact/import drag racing, the Australian scene leads the global charge. Sure, there weren't nearly as many people in the grandstands/bleachers as there used to be, but the quality of car – from the six-second ranks of Factory Xtreme right through to the multitude of strip-prepped streeters – was absolutely mind-blowing.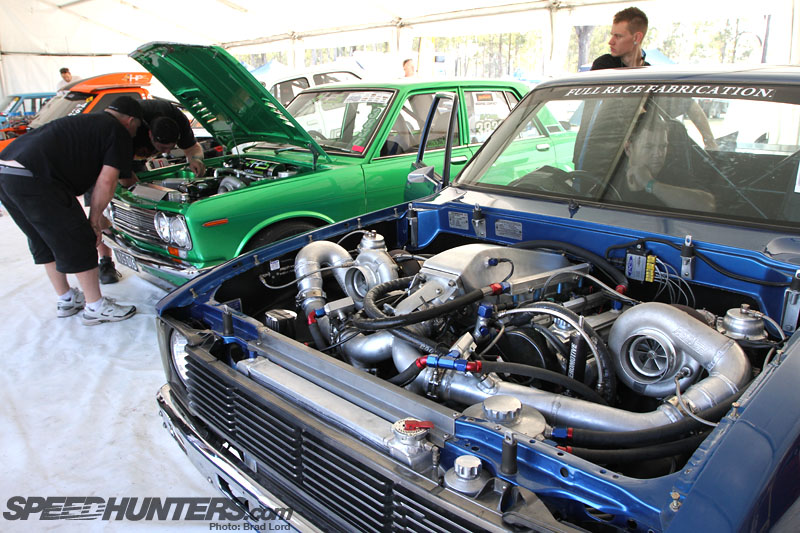 Unlike New Zealand, which for a long while had free reign on used performance imports from the Japan, Australians had much tougher regulations to contend with. The byproduct of the bureaucratization, however, is a unique and highly colorful old school scene where shoe-horning crazy turbo engines into vintage chassis has became the norm.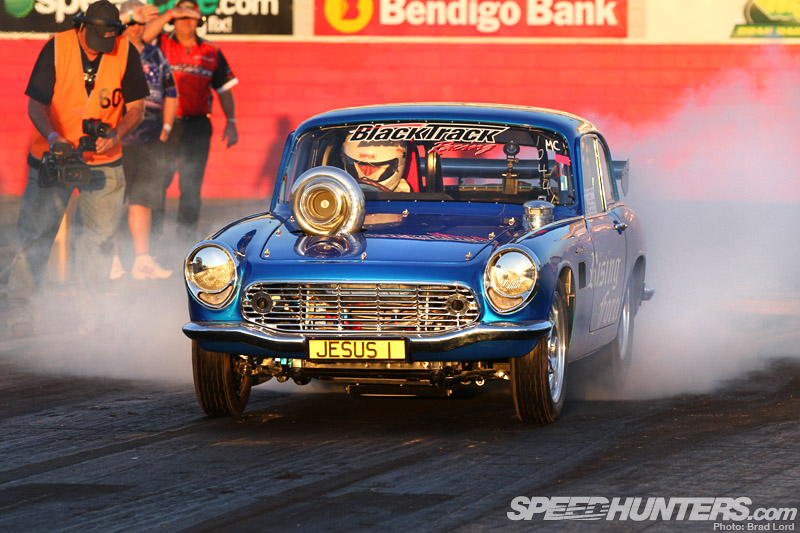 Honda S600 meets hard-tuned Toyota 2JZ: I rest my case. As I'm sure the locals will agree, there's some serious Speedhunting to be done in Australia!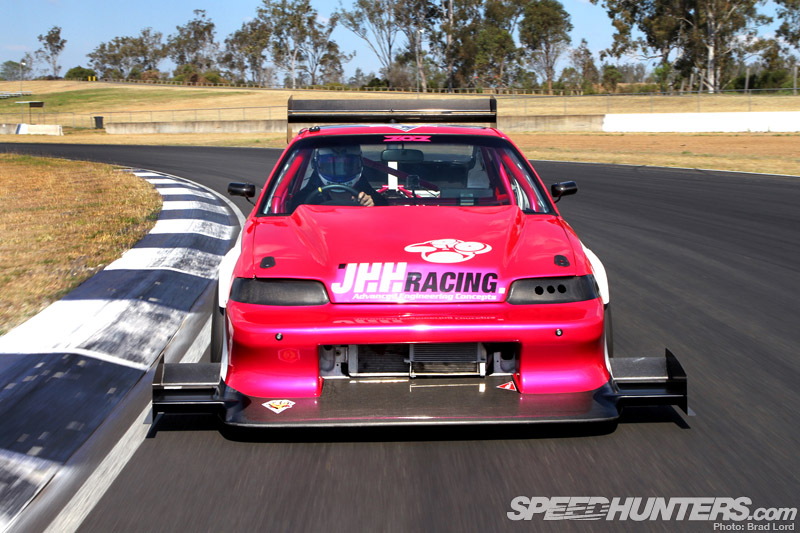 Along the way there's been the opportunity to meet the owners of some very cool cars, and shoot some features. Like Rob, the MightyMouse CR-X's owner, I've got a soft spot for EF-series Hondas, so having the chance to take a good crawl over the record-breaking (and record-chasing) car made almost passing out from the Queensland heat all worthwhile.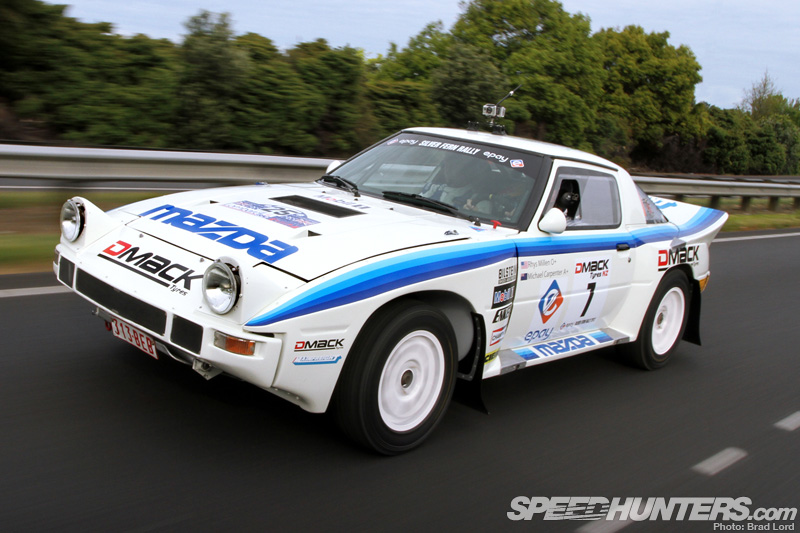 Although I missed out on seeing Group B cars in action back in the day, I have massive interest in the "golden age" of rallying where regulations were mere suggestions. In the company of four-wheel-drive and turbocharged gravel supercars like the Peugeot 205 T16 and Lancia Delta S4, the rear-drive, naturally aspirated RX-7 was never really competitive, but getting the chance to spend some quality time with Rhys Millen's genuine Group B Mazda was a bit of a dream come true.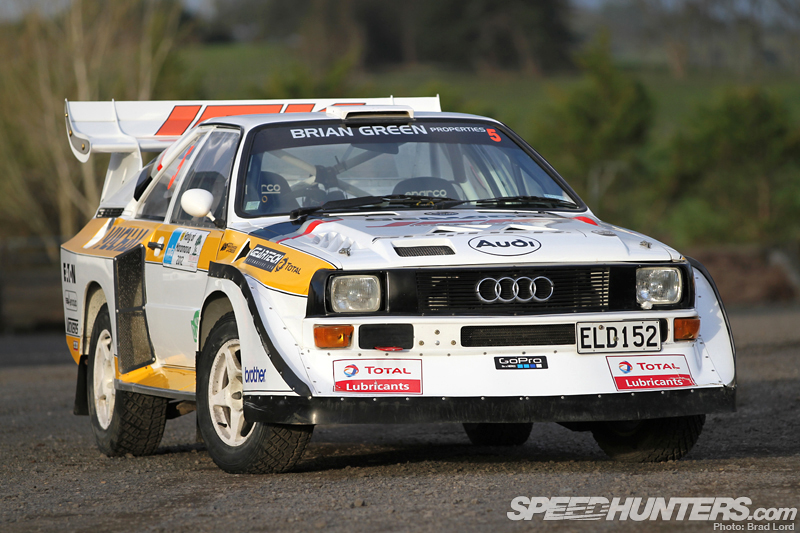 At the same time, it was cool to be able to showcase a bit of Kiwi ingenuity when it comes to car building. Andrew Hawkeswood's Audi Quattro S1 replica might not be a pukka Group B machine, but what it lacked in authenticity it made up for with clever thinking. The fact that Andrew regularly decimates modern rally competition in this unique Audi/Subaru STI mash-up makes it even cooler.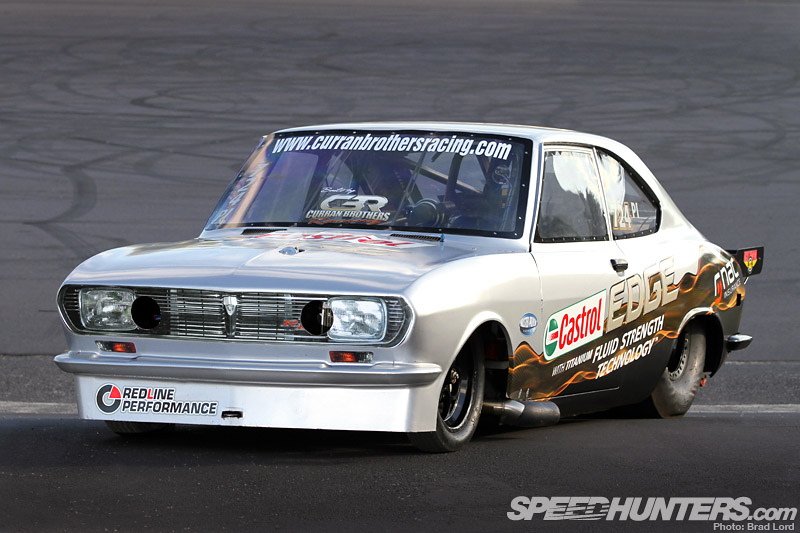 I can't forget my first-ever Speedhunters feature shoot either. The New Zealand scene's love of old school rotaries and straight-line speed is well represented in CBR's six-second Mazda RX-2.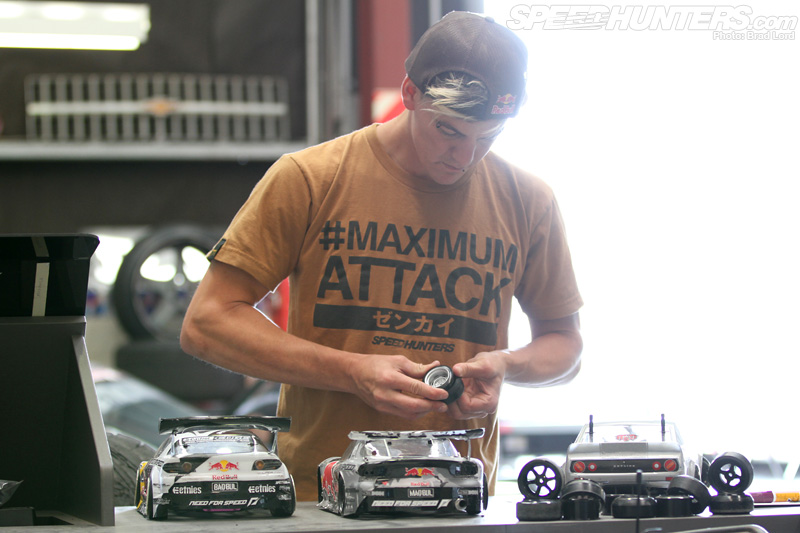 Of course, living in the same city as fellow Speedhunter Mad Mike Whiddett has meant that I've spent a bit of time out at his factory during the year, too.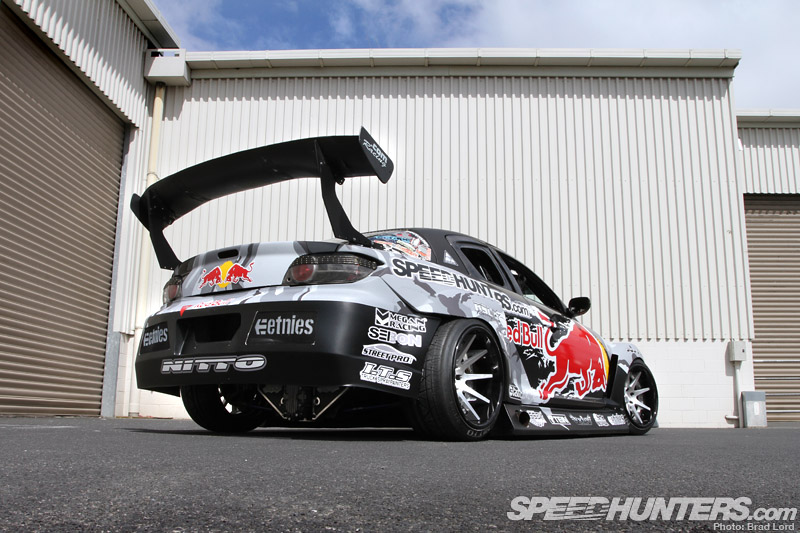 Not that it's ever a chore when you're greeted with cars like this. Of all my car features, Mike's reinvention of BADBUL seemed to resonate the best among Speedhunters readers. It's not really hard to understand why, though!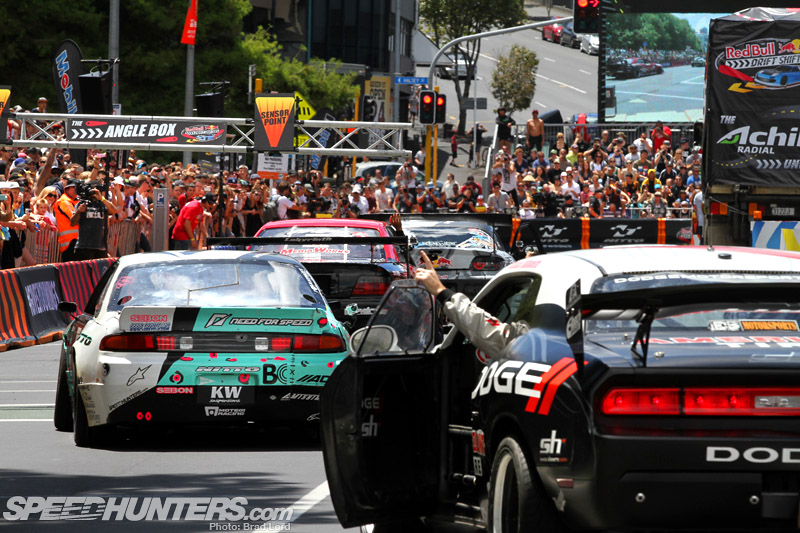 I didn't have to venture far for my final assignment of 2012 either – just a short 10 minute commute into the heart of Auckland City for Red Bull Drift Shifters.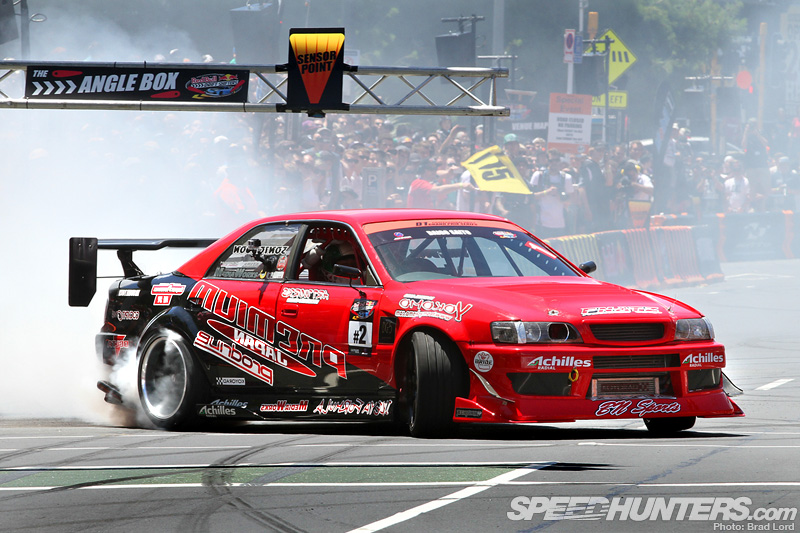 Witnessing some of the best drifters in the world shed rubber up and down a main city street was an awesome way to end out the year.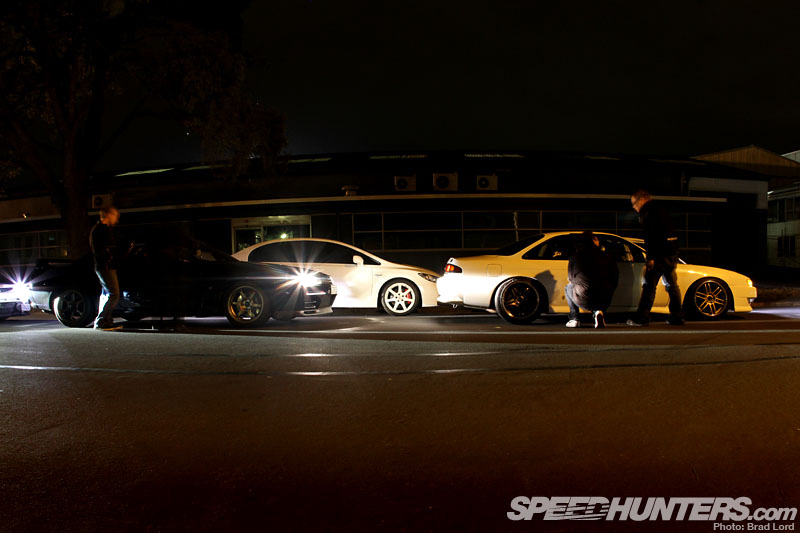 As the Northern Hemisphere embraces winter, 'Down Under' summer has just begun. For me that means a barrage of big events in January, including the 4&Rotary Nationals and the NZ Festival of Motor Racing. It's also the time of the year that the covers come off new builds. Given what I've been privy to seeing over the past few months, we're going to be spoilt for choice in selecting Kiwi feature cars for 2013. Seriously, I can't wait to get stuck back in!
Brad