Putting the speed into Speedhunters, our motorsport coverage in 2012 was as varied as ever. The nominations for this award have been compiled by taking the top 10 most popular motorsport events (based on the largest volumes of web traffic through our doors) and adding in five international events which we believe are worthy of nomination. The nominations are…
A favourite amongst the editorial staff, the annual 'Ring 24 is quite simply massive in every aspect. A starting grid of over 150 cars tackle the Green Hell in all types of weather and conditions.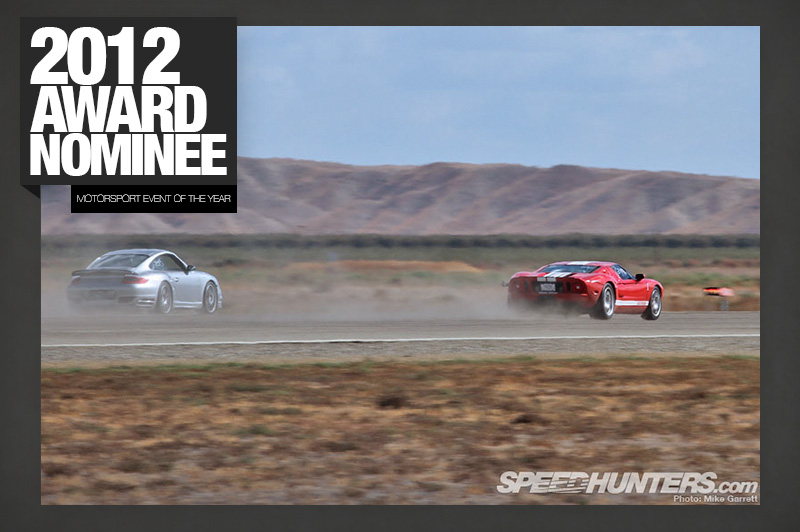 A runway and some of the fastest production and tuner cars around. No timing systems, no lights, just a blacktop and two cars gunning for it.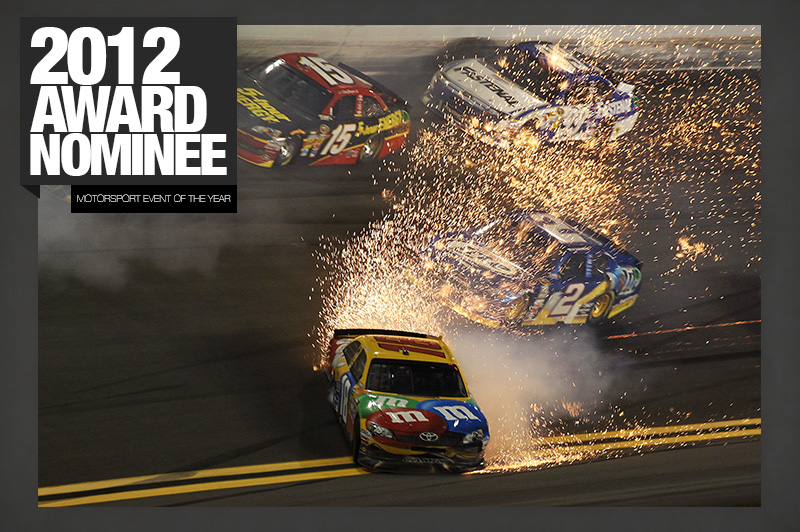 After 75 laps of the Daytona course Kyle Busch took the win, but it certainly wasn't an easy one. Earlier in the race a touch from Jimmie Johnson sent Busch sideways onto the apron: his lightning reflexes that caught two massive drifts kept him in contention, and he went on to win the qualifying race by the narrowest of margins. This is the stand-out moment in NASCAR for us this year.
(Photo Credit: Matthew Stockman / Getty Images for NASCAR)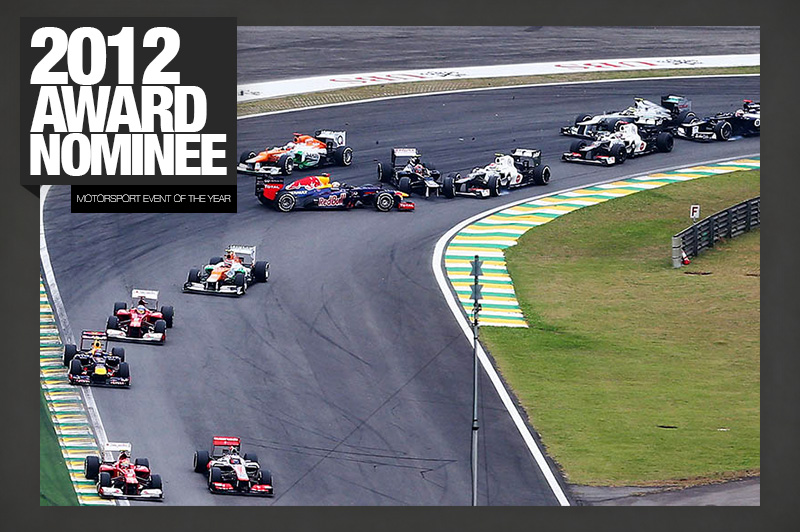 It looked all over for Sebastian Vettel on the first lap: relegated to last place after Turn Four and suffering damage to his Red Bull RB8, a lesser man would have called it a day. What followed was the drive of his life, cutting through the pack and doing just enough to take his third consecutive driver's crown.
(Photo Credit: Red Bull)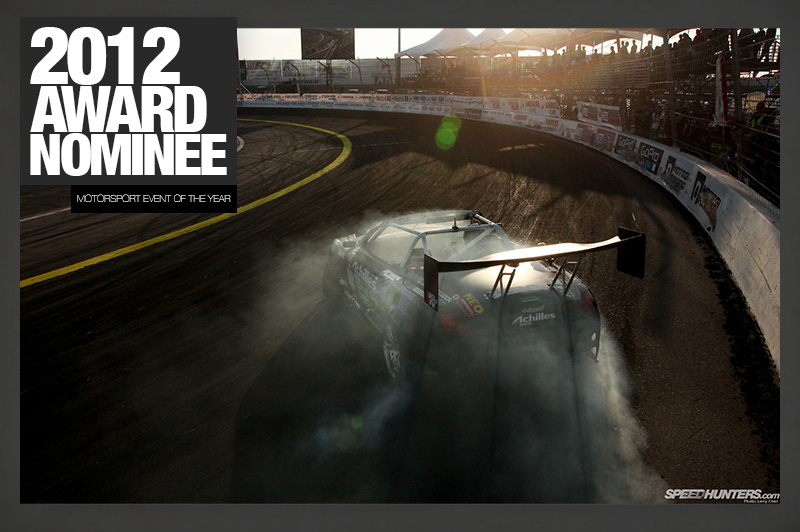 It all came down to the finale of the 2012 FD season, with one Daigo Saito showing that he can throw it down anywhere in the world. The Speedhunters editorial team onsite all agreed it was the best drift event they had ever attended.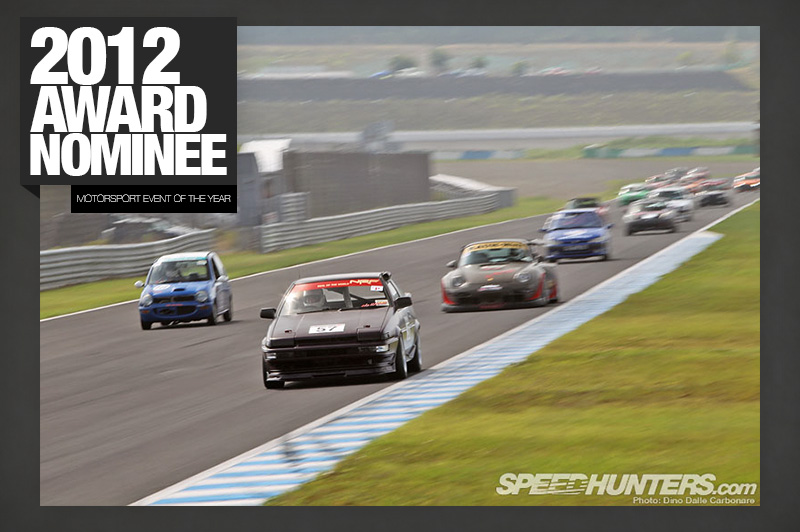 'Amateur Endurance' racing is how Dino billed the Ilders 12 Hours. This grassroots event captured your imagination and was one of our most popular motorsport events in 2012.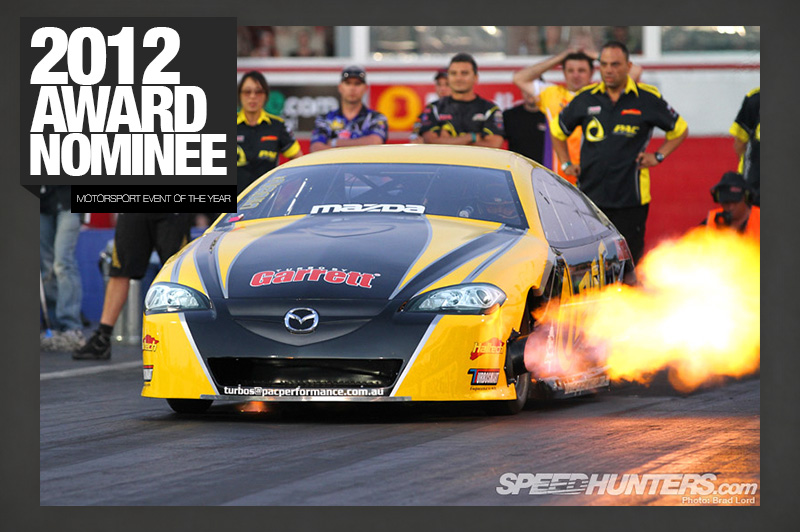 One of the largest and best sport compact drag meetings anywhere in the world. Oh, and lots of big power rotaries too. No wonder you loved the coverage so much.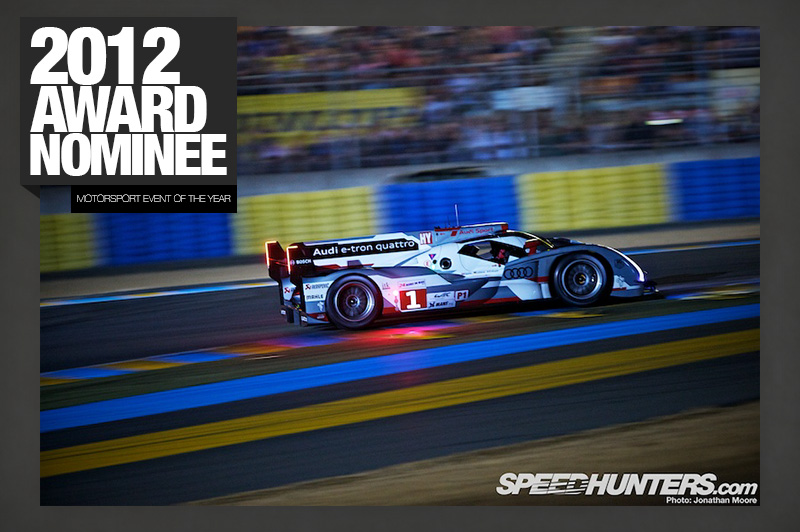 The greatest endurance race on earth. Audi have been dominating in recent years, but Toyota have sent a clear warning that they won't be lying down for the Four Rings.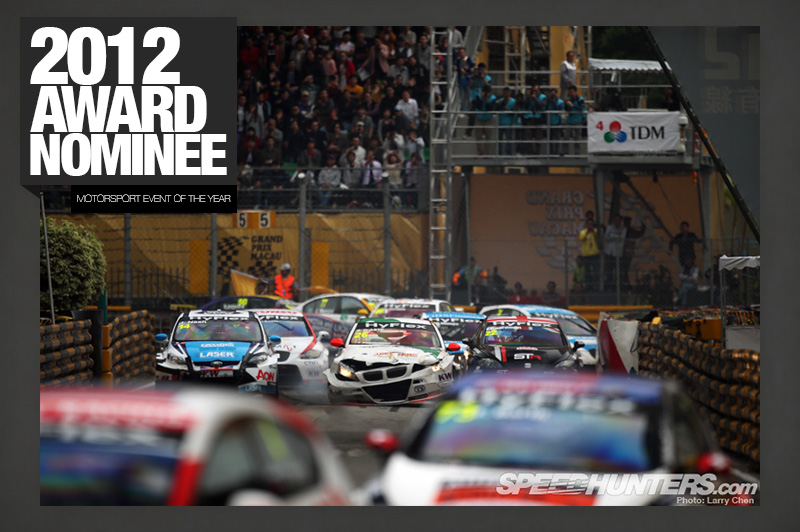 With zero margin for error, Larry documented one of the toughest street races on earth.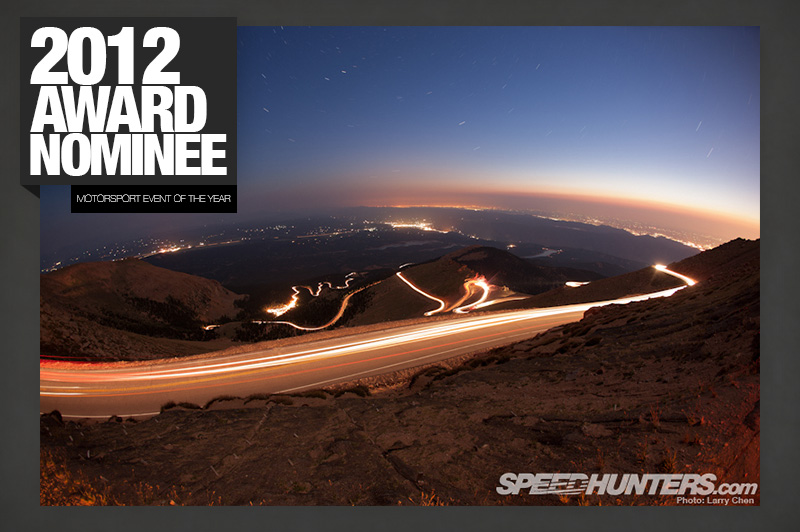 Pikes Peak International Hillclimb
Although some may consider that Pikes Peak has lost some of its charm for 2012, the now all-paved course means one important thing – more speed.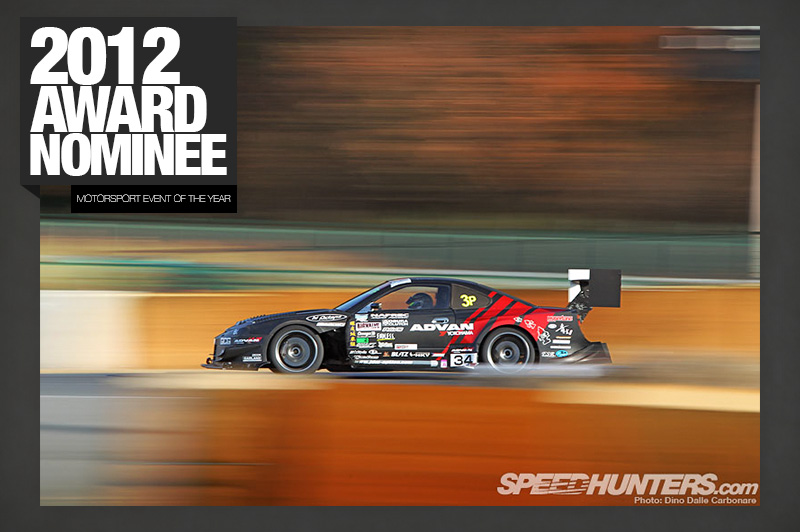 Time Attack at its best, the Tsukuba Super Battle pitches Japan's best tuning houses against each other. As Dino quite aptly puts it, 'the clock never lies'.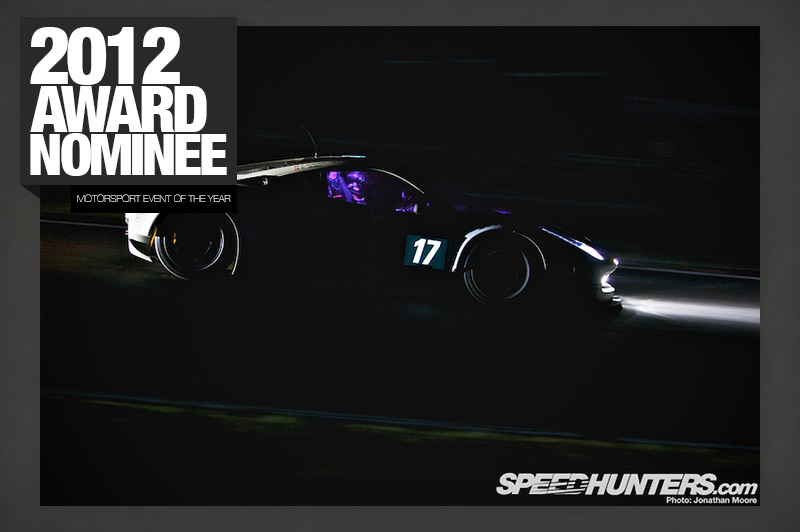 The third 24-hour race on our list, but by no means the least important. The Spa 24 Hours provides everything any motorsport junkie would ever want, including what must be the largest grid of GT3 cars assembled all season long.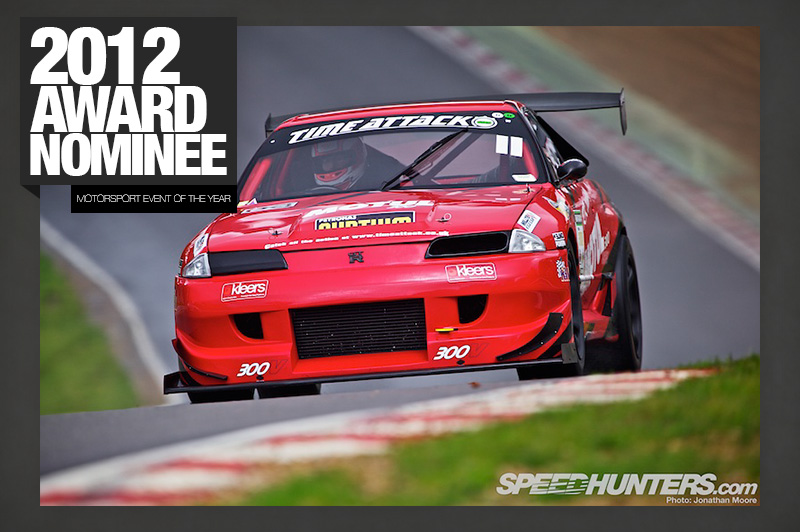 Time Attack Series at Brands Hatch
The UK Time Attack Series has developed its own and well-deserved reputation as one of the leading Time Attack series anywhere in the world. Their Brands Hatch round is one of their best. Judging by the page views, you also agreed.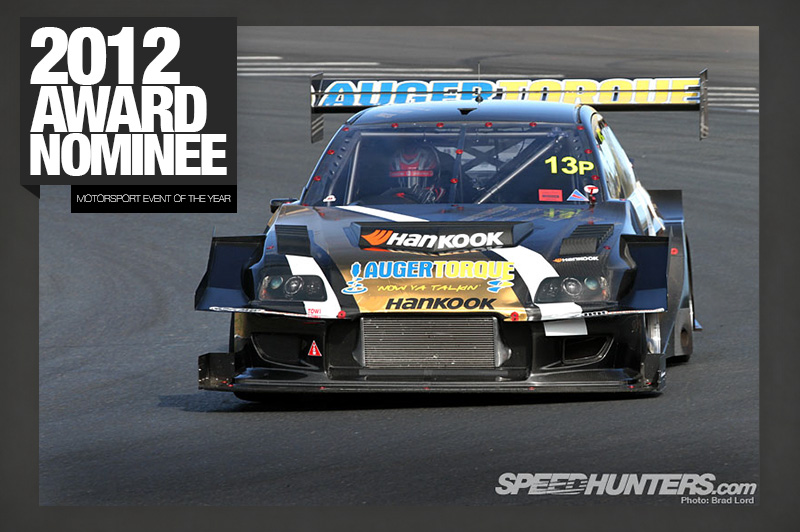 It may have been dominated by one car, but that didn't stop you showing your enthusiasm for our coverage of the annual World Time Attack Challenge.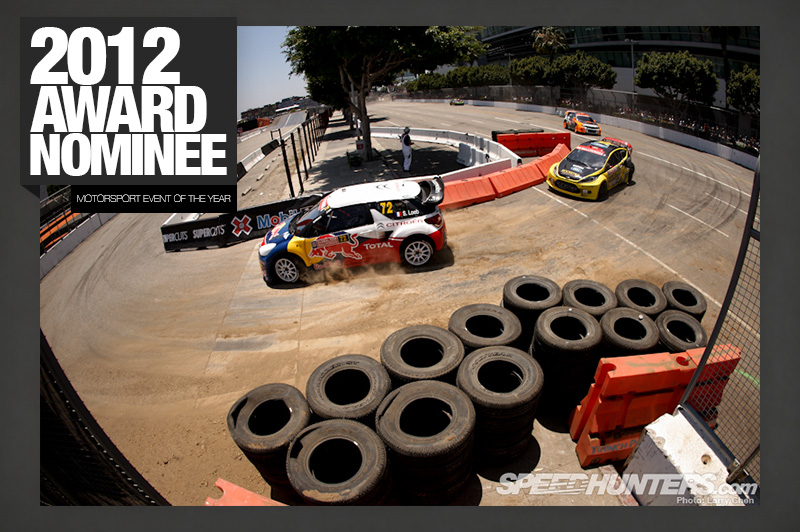 Our final nomination for this category: from Loeb's domination to Gronholm's huge accident, X-Games provided a lot of talking points in 2012. We are all wondering what 2013 will bring in the rallycross world…
Paddy McGrath
paddy@dev.speedhunters.com
[polldaddy poll="6766908"]