When I started writing this post I figured it would be a great to include the exact amount of photos I shot this entire year. Well I got halfway and realized that it might as well be one trillion, because that was how many it felt like I had shot. This past year was a growing year for me. I grew as a photographer by pushing my skills, and I grew as a car enthusiast by exposing myself to new forms of car culture. Having traveled the world a few times over, I have gathered thousands of images. Every one of them is very dear to me, but these few stood out to me the most. They might not be the most aesthetically pleasing, but they are impactful in some way or another.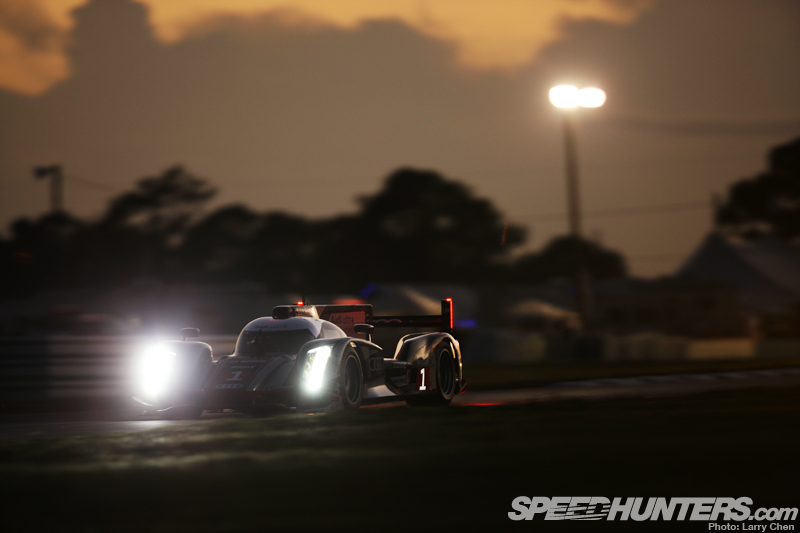 This was my first time shooting the 12 Hours Of Sebring. The thing is, 12 hours may sound a lot but it goes by so fast. This was the only part of the course where I could somewhat get on an eye-level with the cars, because the rest of the course has no elevation change what-so-ever.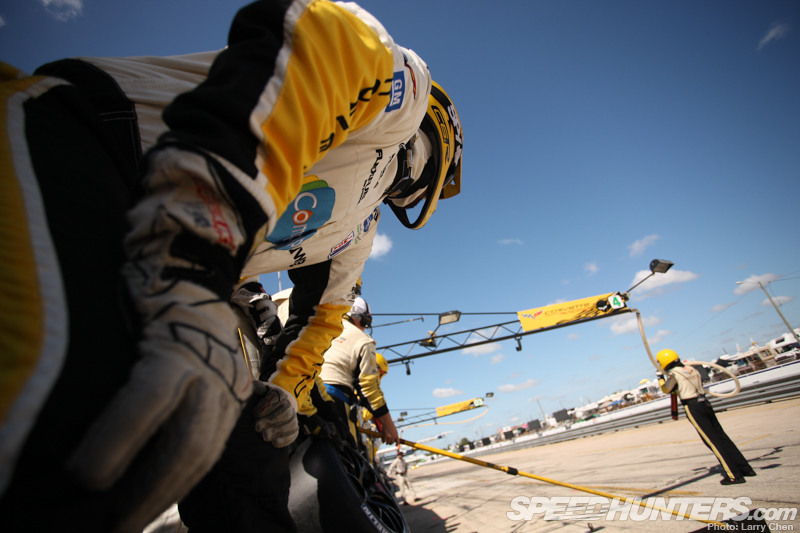 It was very refreshing for me to follow the Corvette Racing team, as they were very professional and they gave me the ultimate access. This guy seriously was about to launch off the pit wall like a rocket.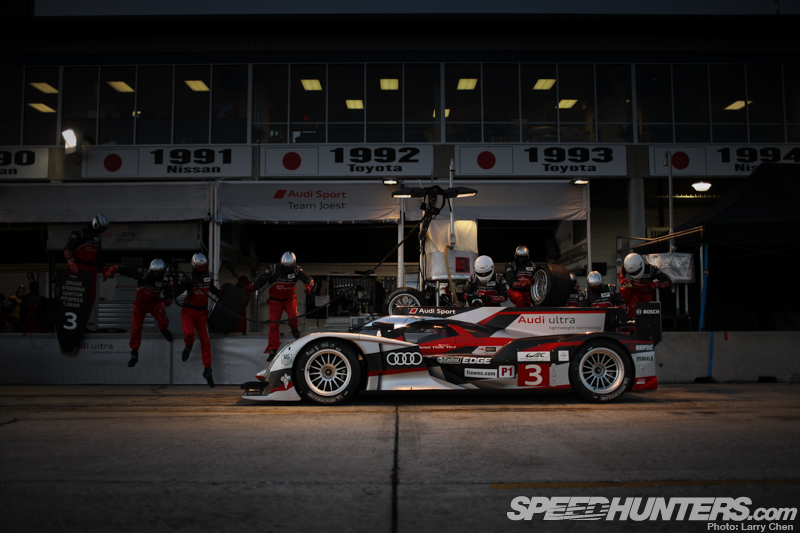 I had this as my desktop for the longest time. I don't know why I like it so much, because it is very simple. The Audi team was practicing their pit stops the morning of the race.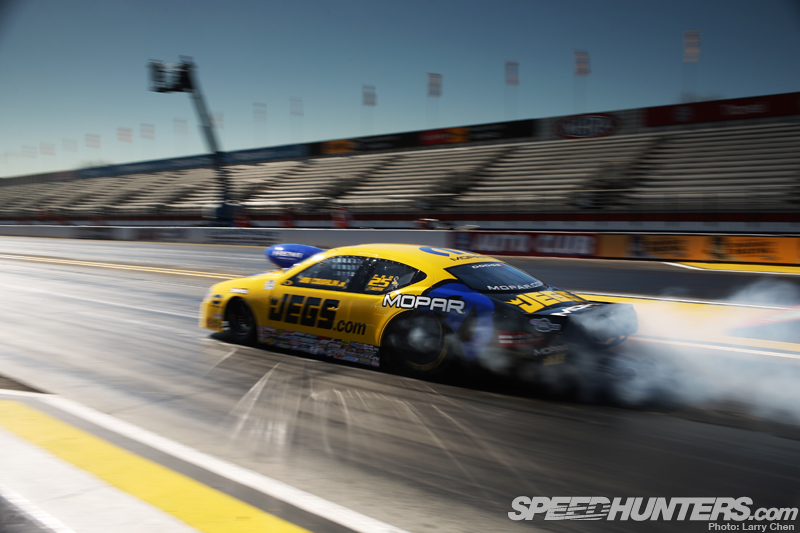 Auto Club Speedway at Pomona is local to me, but it is a shame they don't hold more events due to sound restrictions. The facilities are top notch, so I always have a great time shooting drag racing there.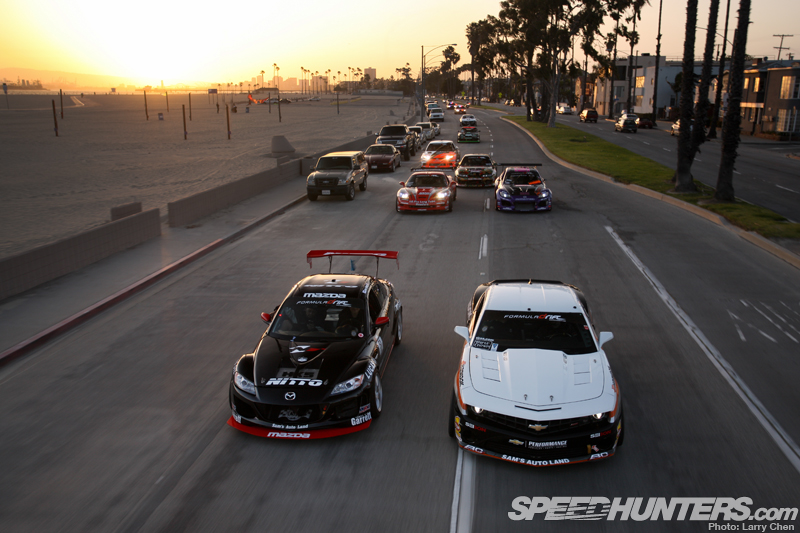 This was not the first time I have seen drift cars on the streets, but it was most definitely the first time I have seen them escorted by the police.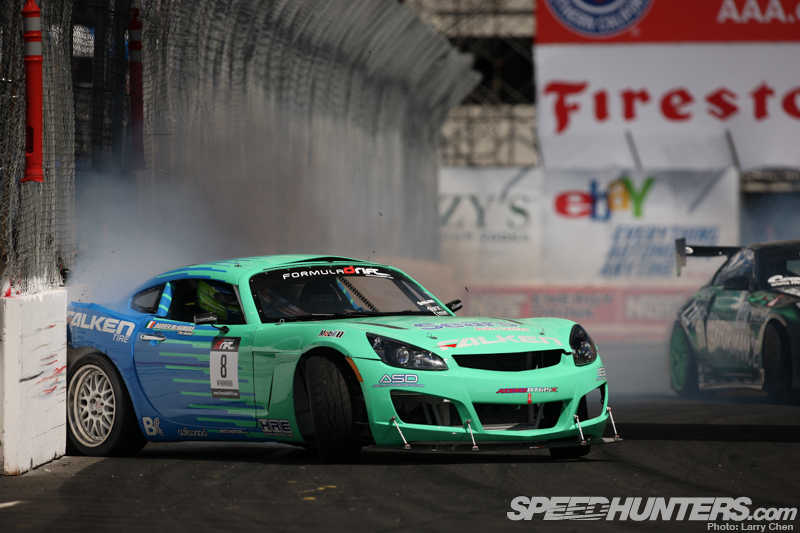 Poor Darren McNamara just could not catch a break this year. Hopefully he will get it all sorted out for 2013. I actually miss this car. I think it was one of the best looking cars on the FD grid.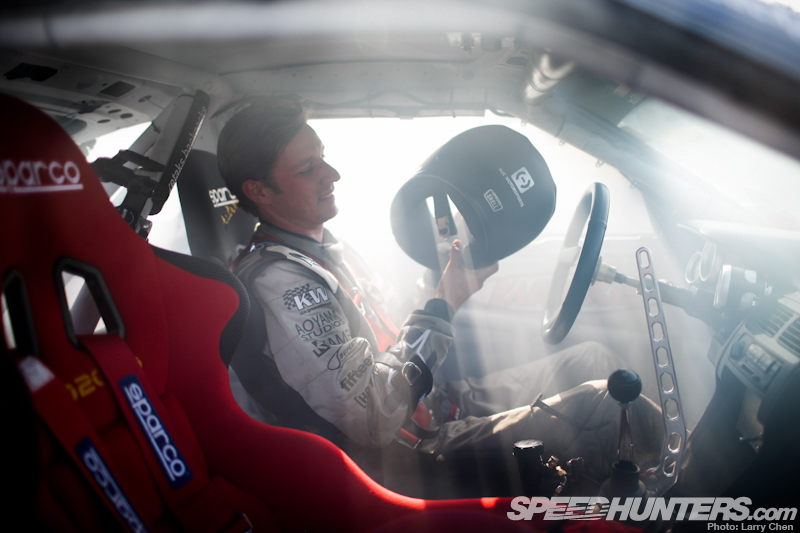 Ryan Tuerck went from a full ride to a privateer this year. He still proved that he could hang with the big boys as he earned a few podiums. I have been thoroughly enjoying all the videos he has been coming out with. I wonder what he will come up with next.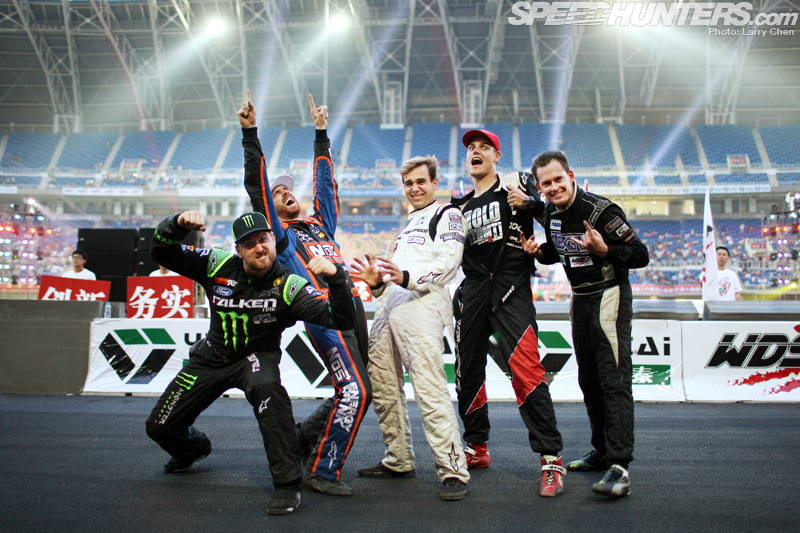 One of the most fun times I had this year was following the antics of the American Drift Team. Yes I know Fredric is Norwegian, but did you know he drives a pick-up truck and listens to Country music?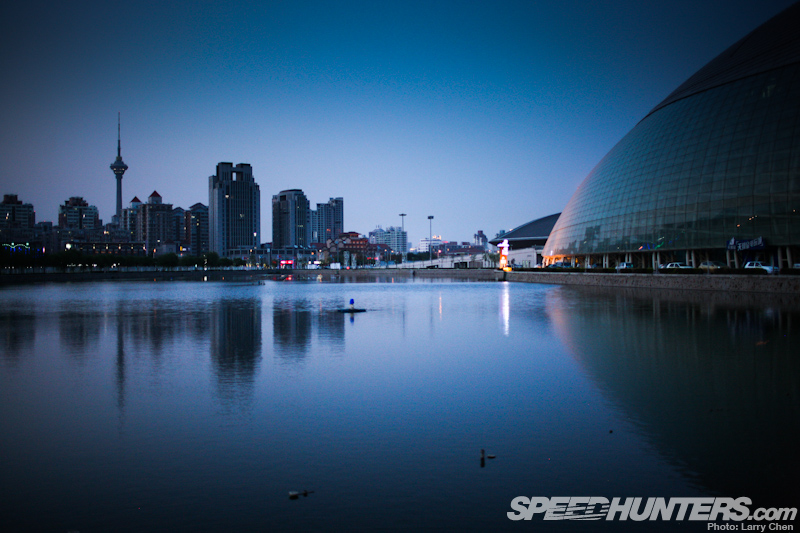 This year there was only one round of World Drift Series due to all the riots in China. It was held in the smoggy city of Tianjin.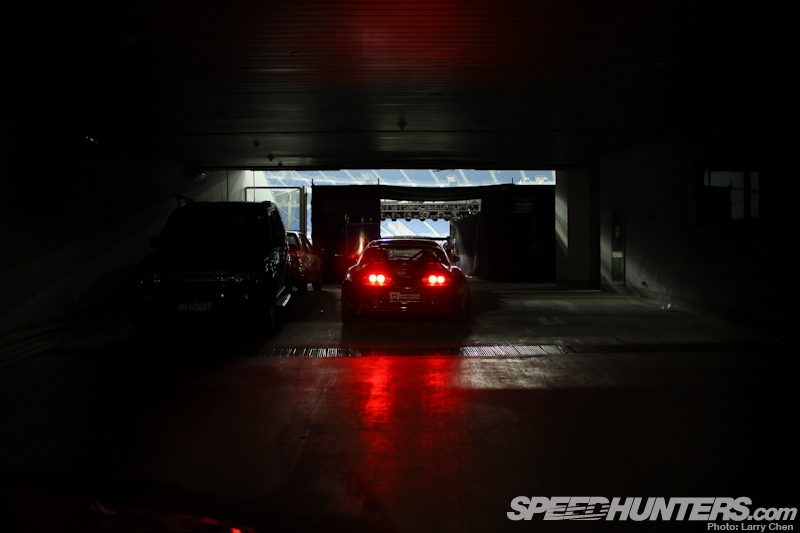 This was Fredric Aasbø's first time to China, and it seemed like he had a blast.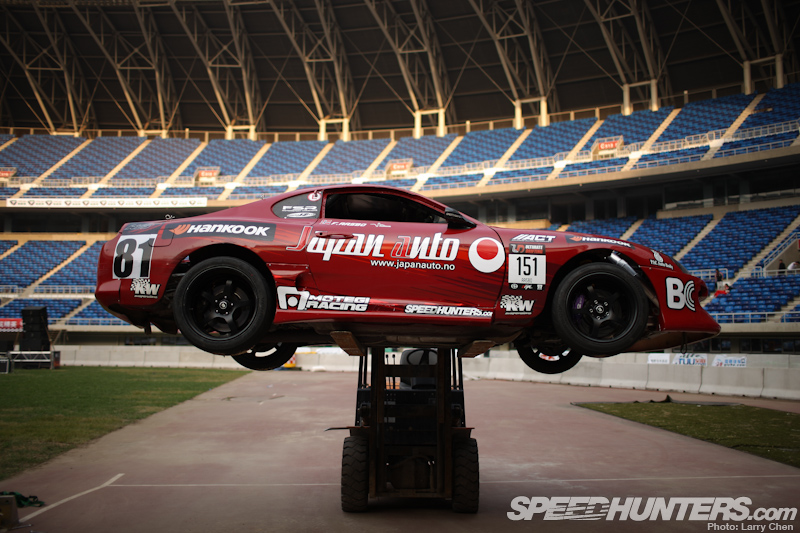 I think his Toyota Supra fit in just fine. Just look at the way it sat on this forklift.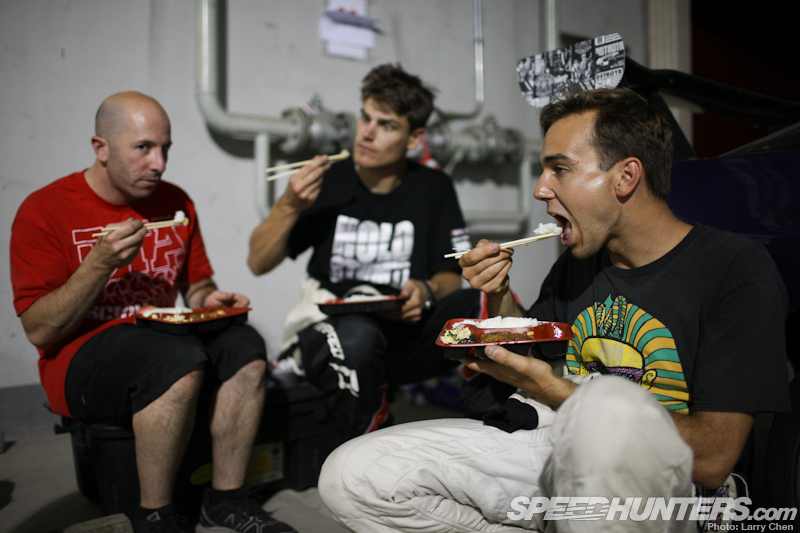 He did have to get used to the food a bit, but not Matt Powers. Matt was a veteran, as this was his sixth event in China.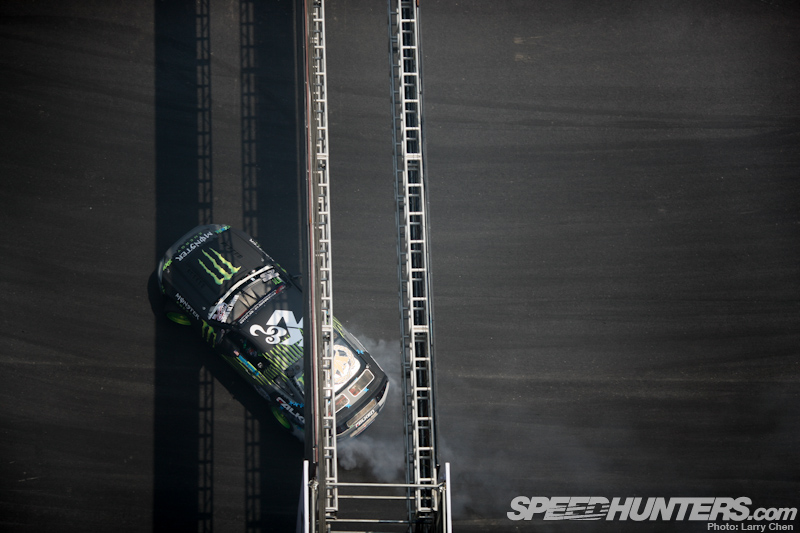 Vaughn Gittin Jr won last year's World Drift Series China Championship. Technically he won this year's championship as there was only one event and he came first.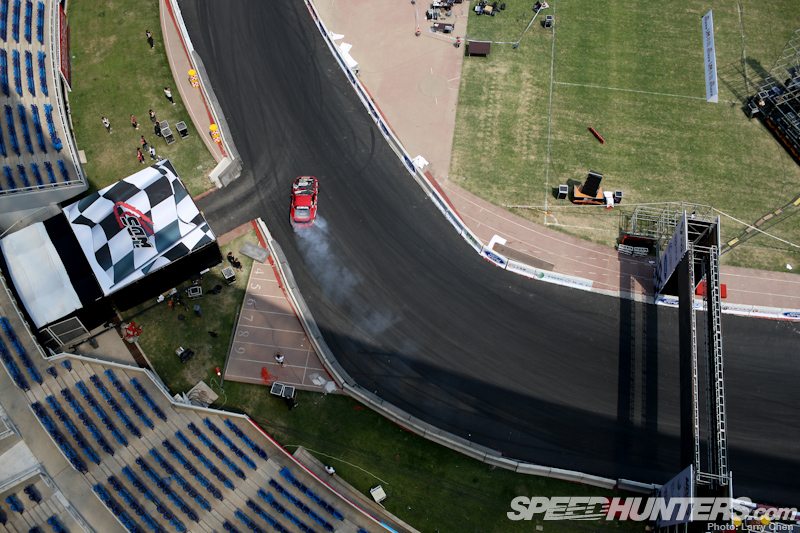 Who knows what this crazy event will have in store for us next year. The safety of these courses seems to be marginally improving every time!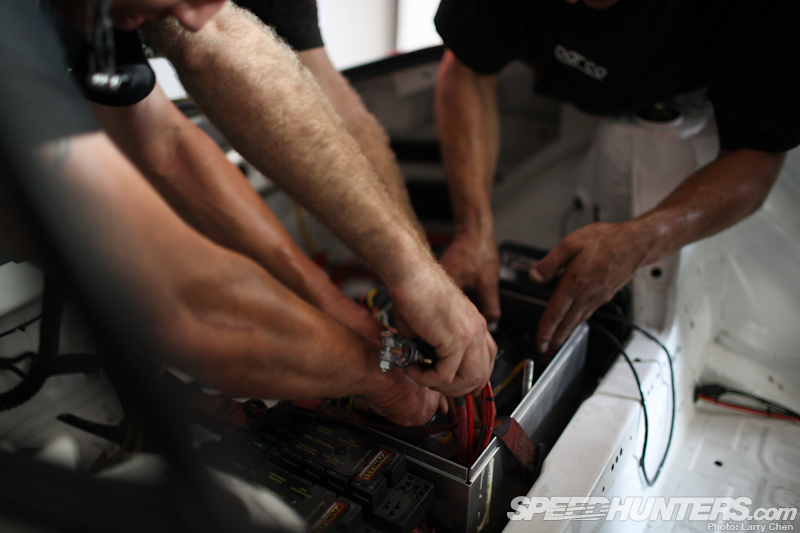 This is one of my favorite photos of the year. It really sums up the camaraderie of the American Drift Team. How many hands does it take to fix a battery?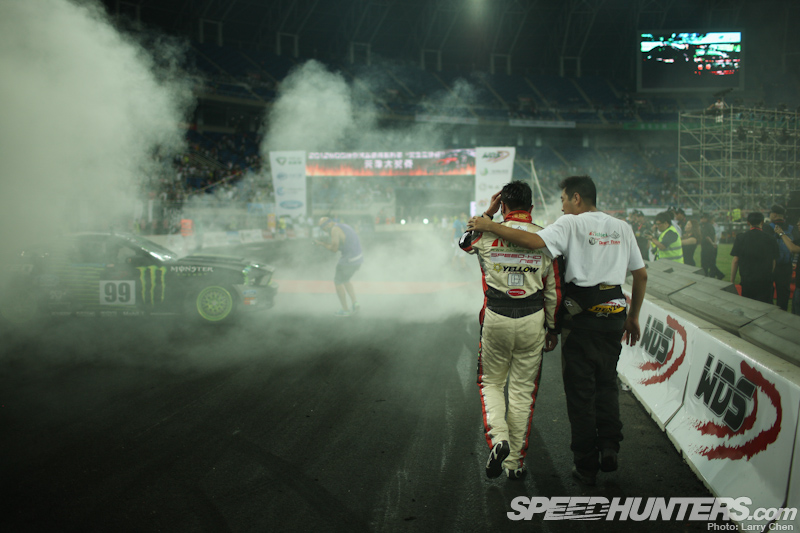 I just love all the things happening in this photo. While Vaughn was celebrating his victory, second-place driver Feng Ren Zhi was being comforted by his teammate. The Chinese driver lost because of a mechanical failure. Who knows what would have happened if his car was working properly…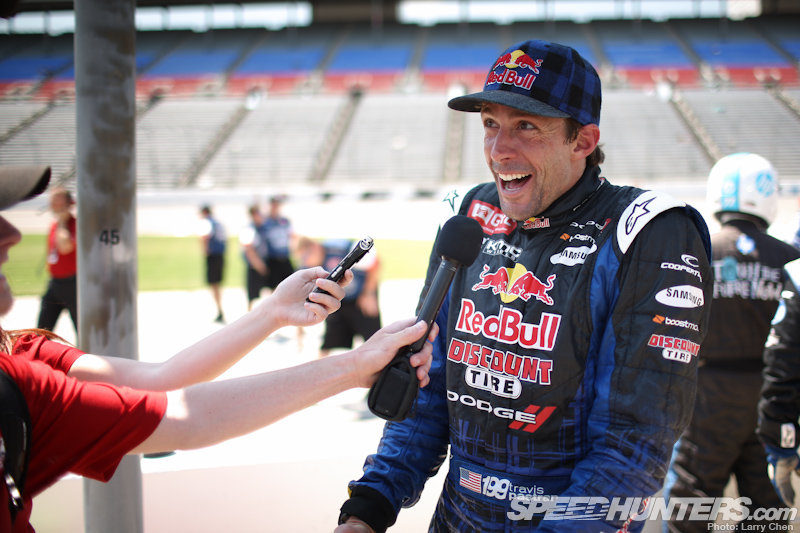 Since I followed the Global Rallycross Championship this year, I had a chance to follow Travis Pastrana around for a bit.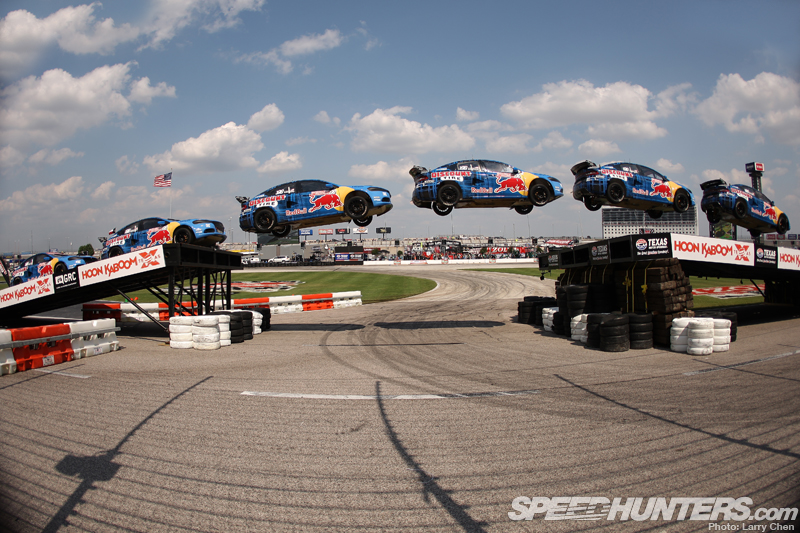 He is a really cool guy and he is very dedicated to his fans, but he is even more dedicated to racing. I watched him race in the NASCAR truck series, and 20 minutes later he jumped into his rallycross car.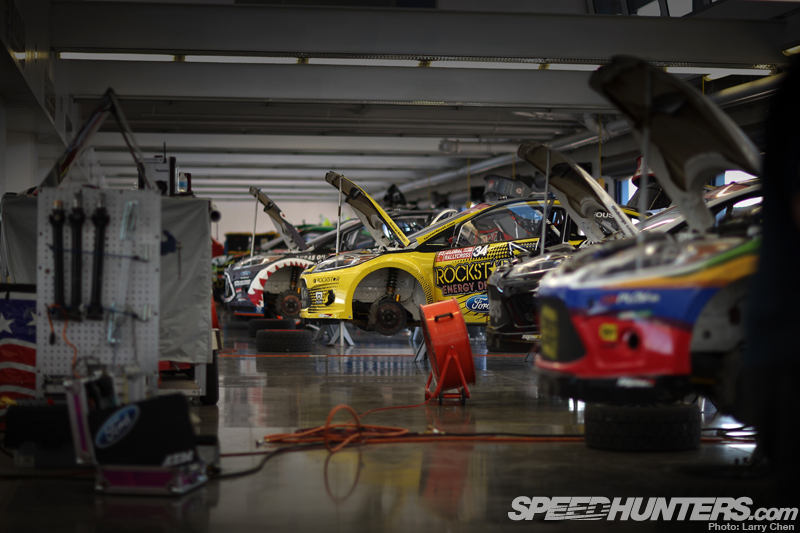 It was cool to be able to see Tanner Foust drive again. Since he left Formula Drift in 2010 there has been a bit of an empty space on the FD grid.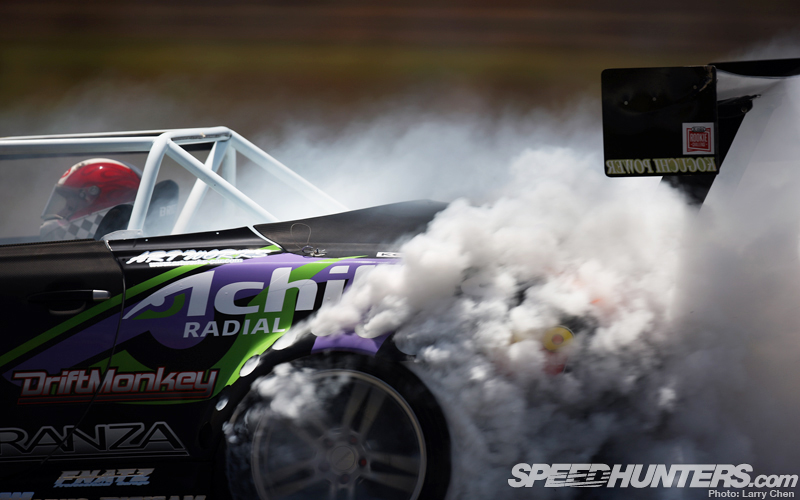 Professional drifting in North America changed drastically this year, and Daigo Saito was one of the many driving forces behind the new 'proximity' movement. Who knows what will happen next year. Hopefully he will come back for his second season.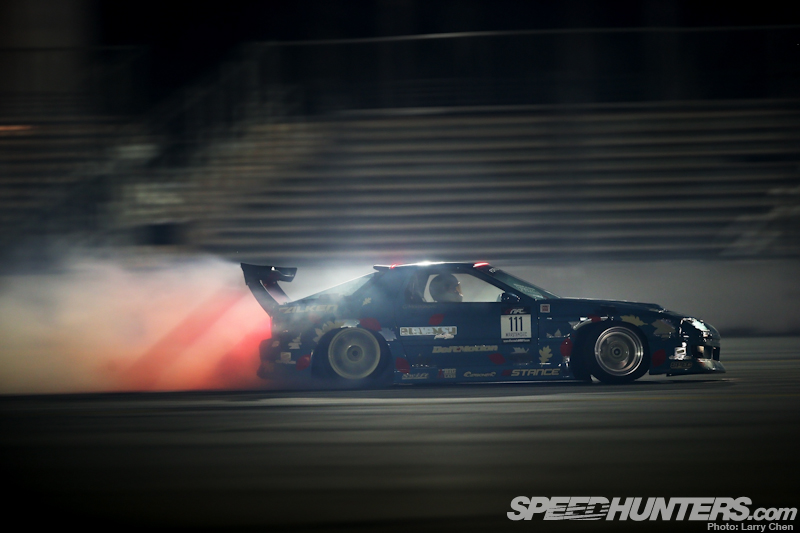 I still think George Marstanovic's FC RX-7 is one of the coolest cars on the FD grid. Just look at the way it looks at night. I love how the wing lifts the smoke up.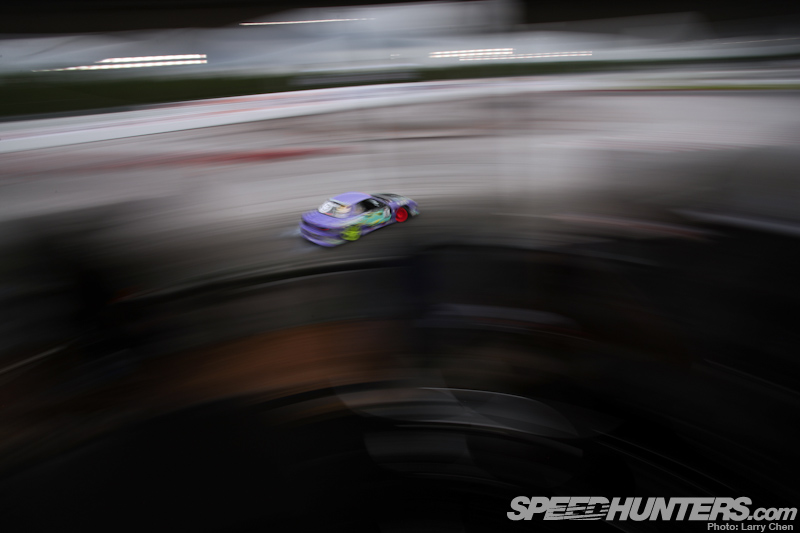 I nearly fell out of my chair when I heard that Walker Wilkerson's car had been stolen. It is a good thing they recovered it. I know he will be battling very hard next year to earn his first podium.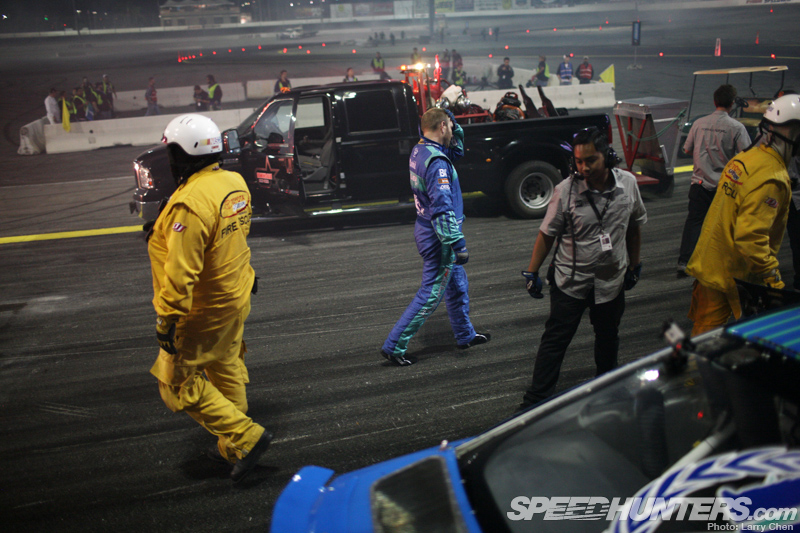 I've been following Justin Pawlak ever since he started drifting, and it really crushes me to see him like this. He pushes so hard to get his first championship. I have a feeling it will happen soon.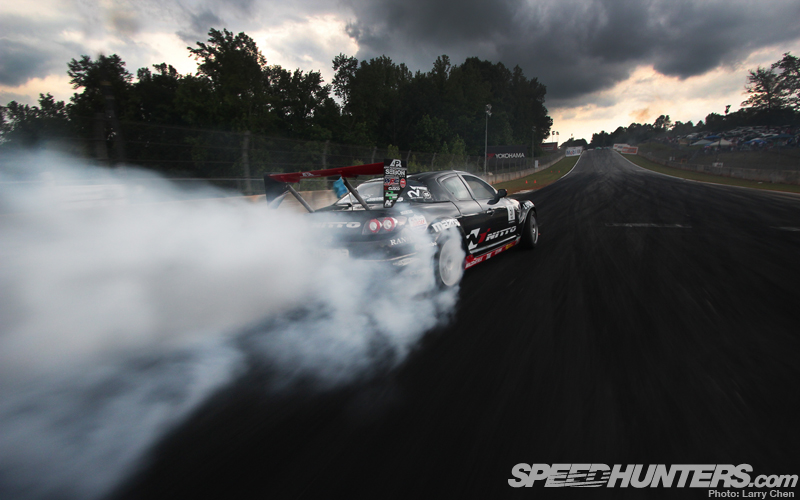 In terms of team related drama, nothing topped the Joon Maeng and Bergenholtz Racing drama. It's a good thing that they have settled their differences since… I hope.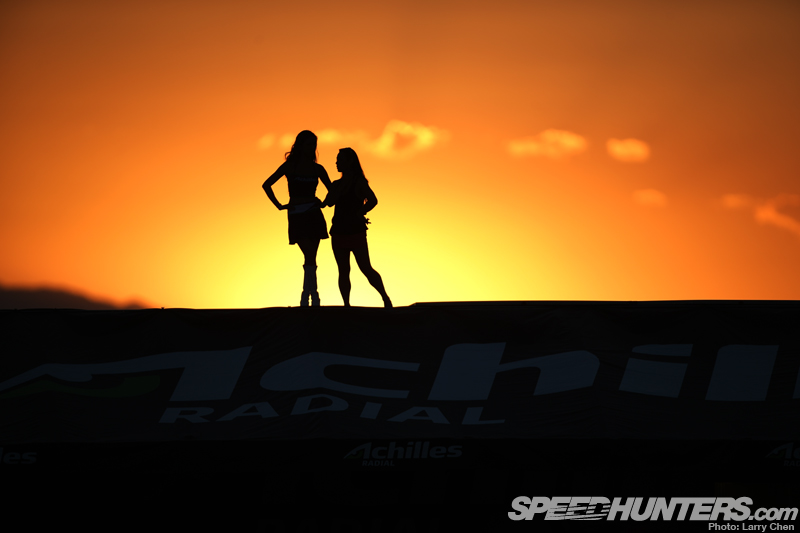 This was just one of those moments that I nearly dropped my camera for. I was walking to the hot grid when I saw this. I dropped everything and started firing away.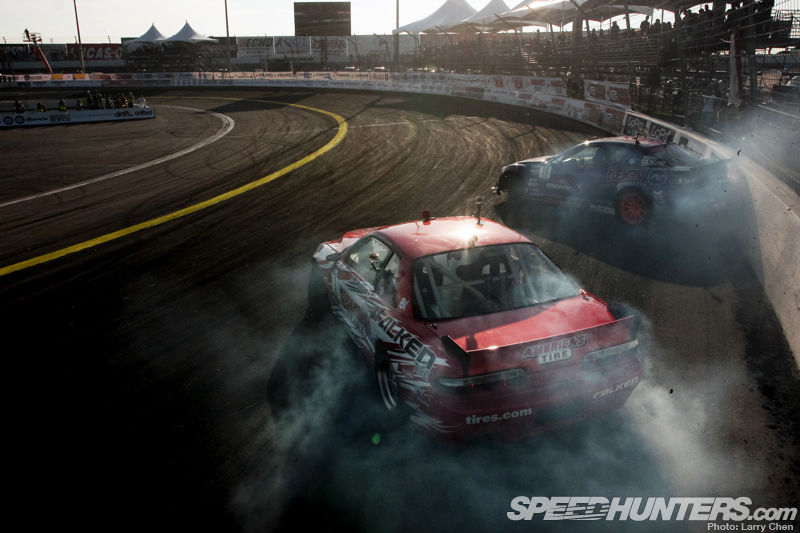 As always, I tried my best to find new and interesting angles to shoot from. It's a good thing Irwindale Speedway has so many high fences for me to climb on.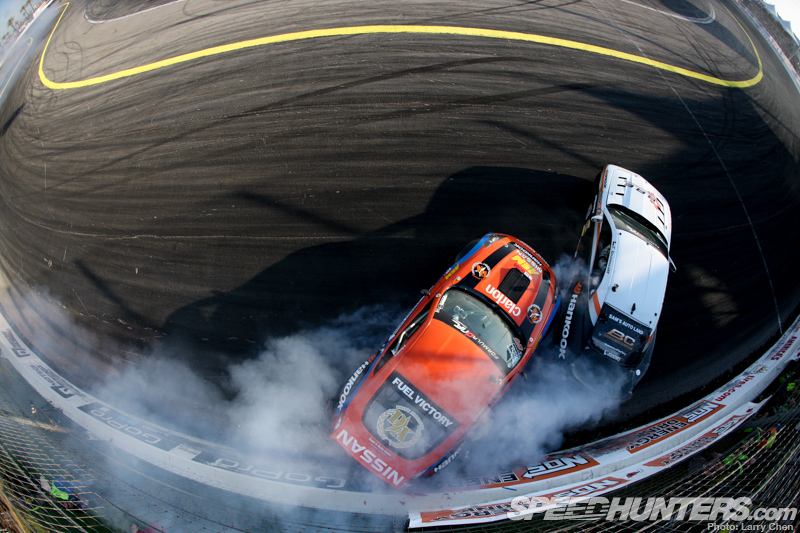 This was one of my favorite drift action shots from the year. There is so much going on. Chris Forsberg gave Conrad Grunewald just the slightest love tap.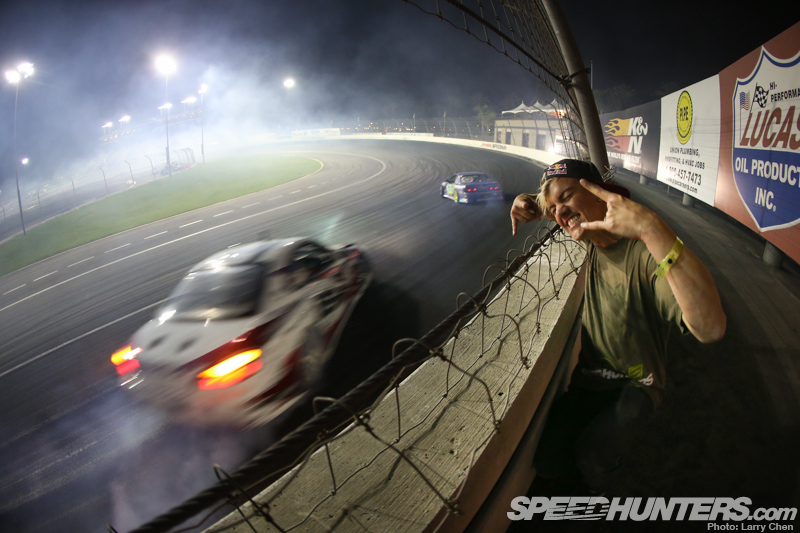 I've never seen someone enjoy themselves so much as a spectator. I know MadMike wishes he could have competed this year in Formula Drift. Maybe next year?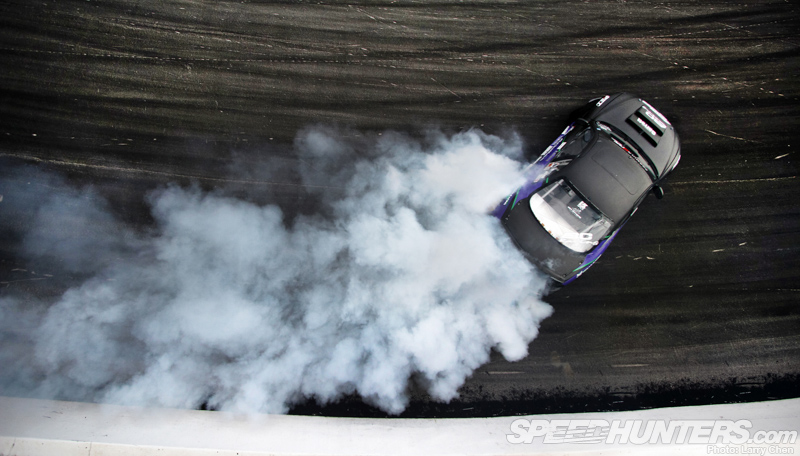 I have recently been noticing the different patterns of smoke coming off of the cars on the Formula Drift grid. It's interesting, because it seems like every car is different even if it is the same chassis. I guess it has mostly to do with driving style.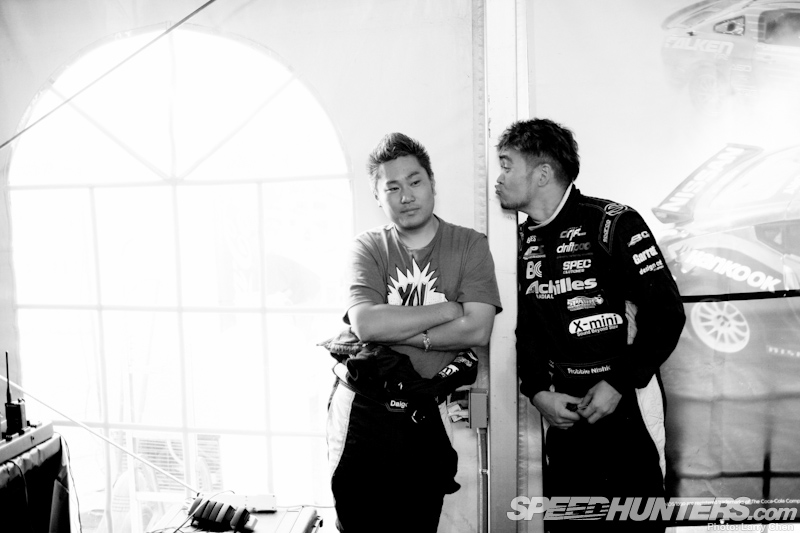 I have a feeling Daigo Saito did not know that he was about to get a big wet one.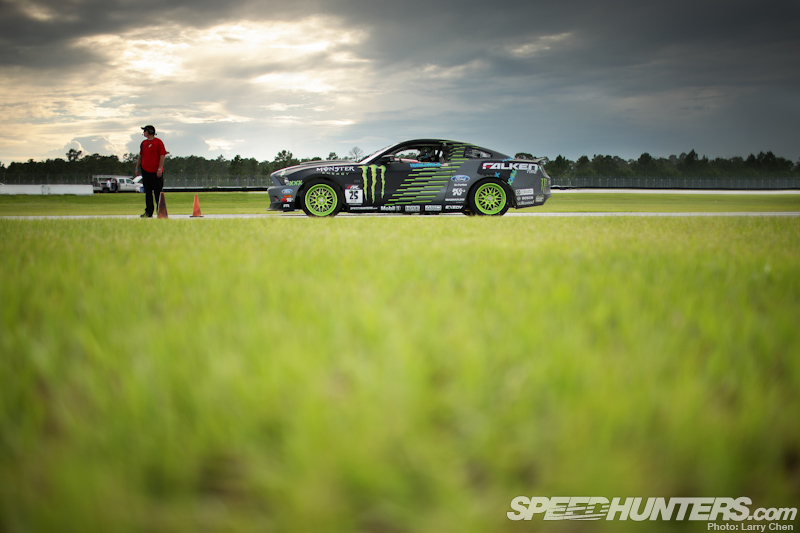 This was the second time the Formula Drift circus made a stop in Palm Beach, Florida. The weather was super nice this year, and it made for some really cool clouds and even lighting as well.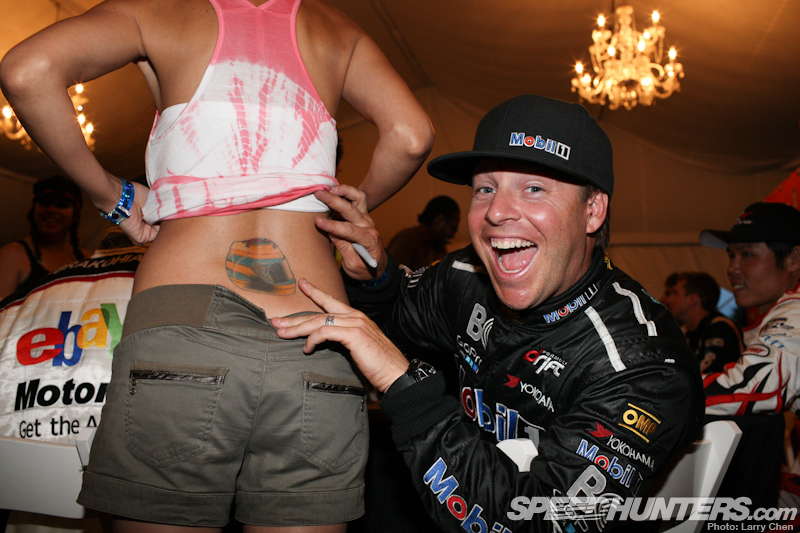 There is a story behind everything, and Tyler Mcquarrie had a great one about his helmet.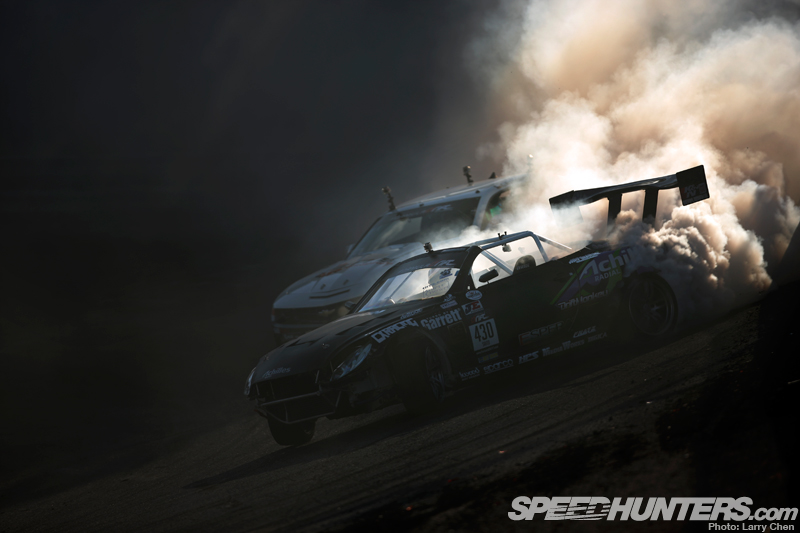 The EPA probably has Daigo Saito on file for causing so many holes in the ozone layer. Does any other drift car make more smoke than this SC430?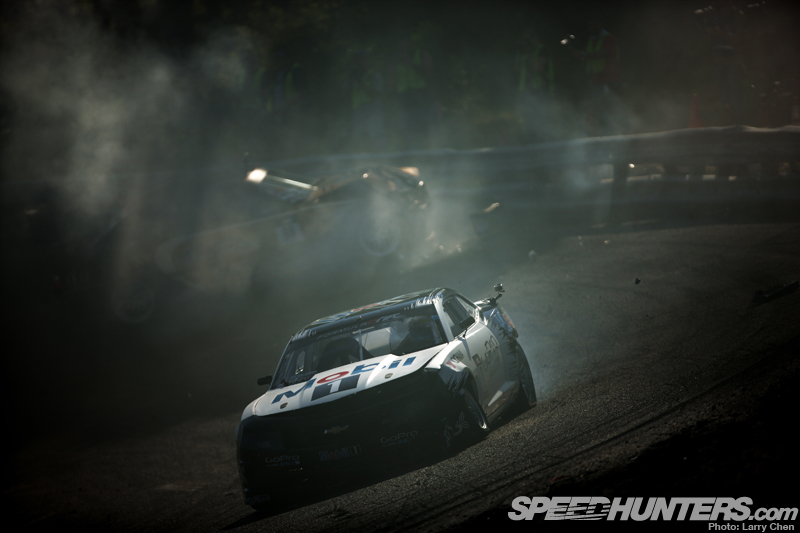 This was most definitely the most controversial battle of the 2012 Formula Drift season. I feel like the arguing went on for weeks, as everyone took to their keyboards to voice their opinions about the judges' calls.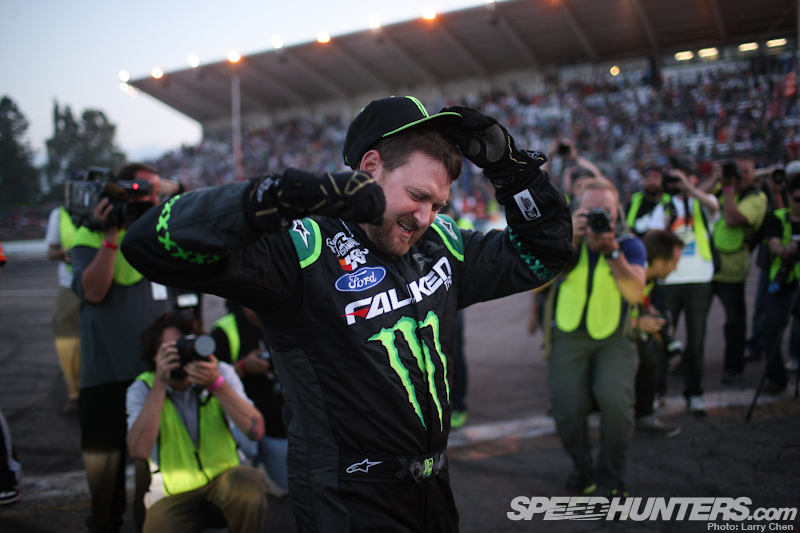 In the drifting world no one shows more emotion than Vaughn Gittin Jr. He is very passionate about drifting, and he is even more passionate about winning.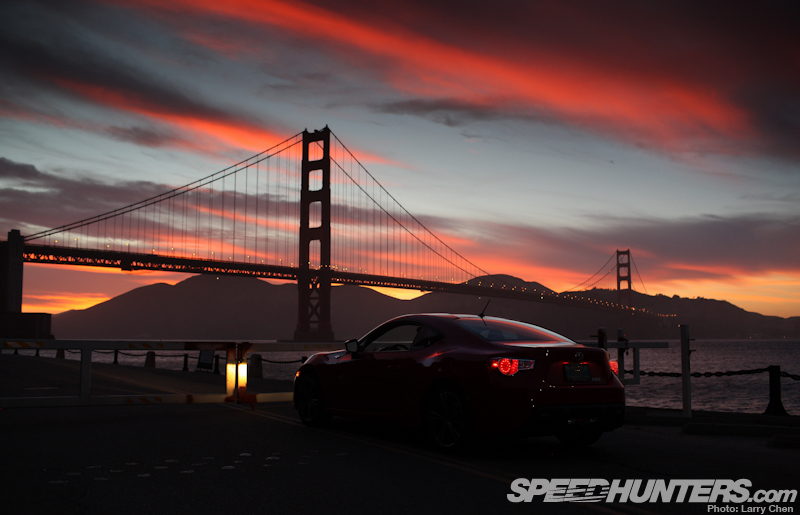 One of the most relaxing trips of the year was driving the Scion FR-S up and down the California coast. I feel like I gave it a very thorough road test.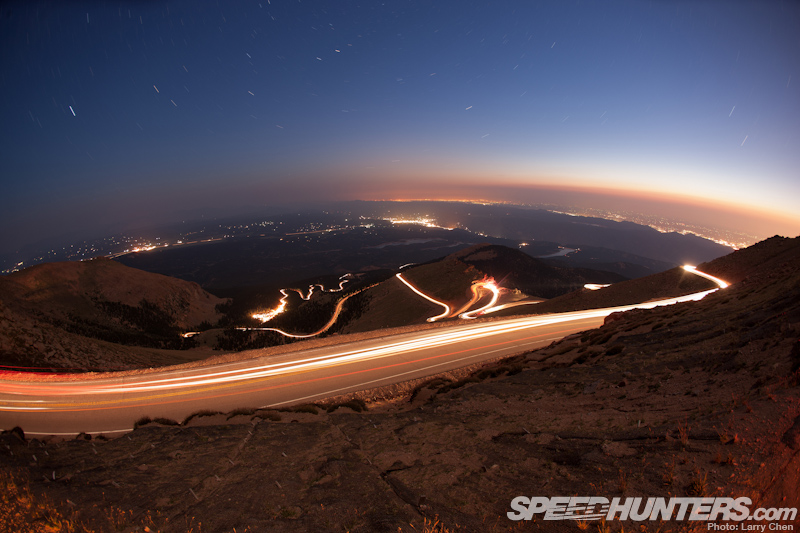 Out of all the events I went to this year, Pikes Peak was the most beautiful. This was a 20-minute exposure as we were waiting for the course to open for practice.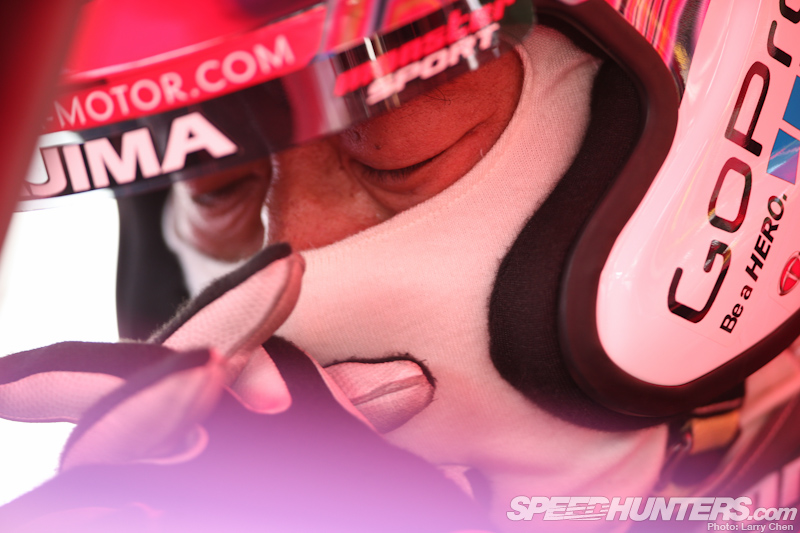 Out of all the drivers at Pikes Peak, Nobuhiro Tajima always showed the most emotion. He takes the mountian more seriously than anyone else.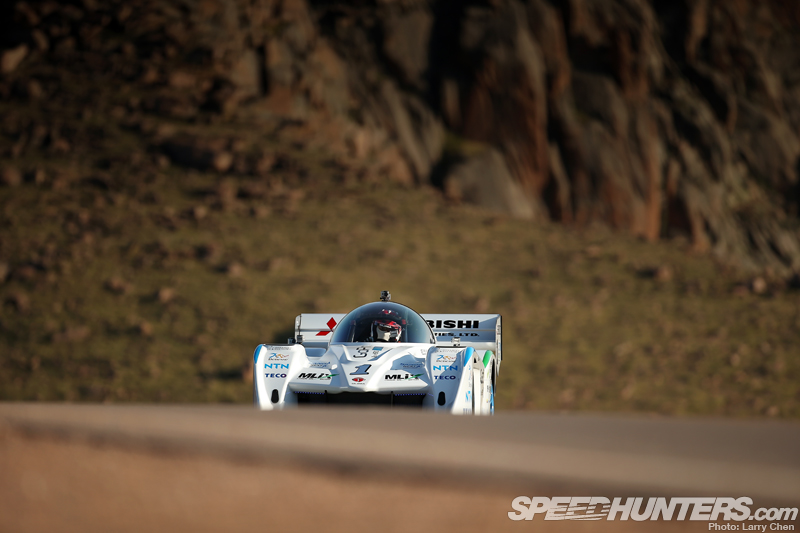 It was a shame that he could not show the true speed of that electric E-Runner of his.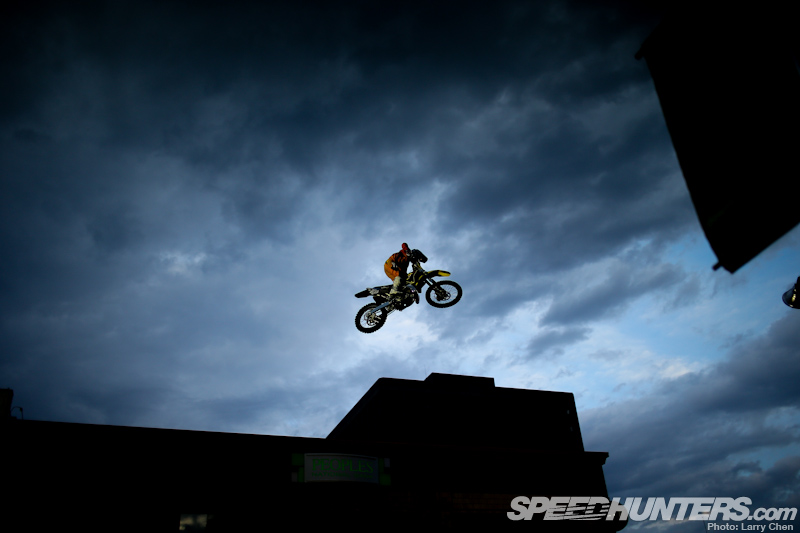 Pikes Peak is not just about racing. Every year the city of Colorado Springs puts on a huge festival for all the competitiors and fans.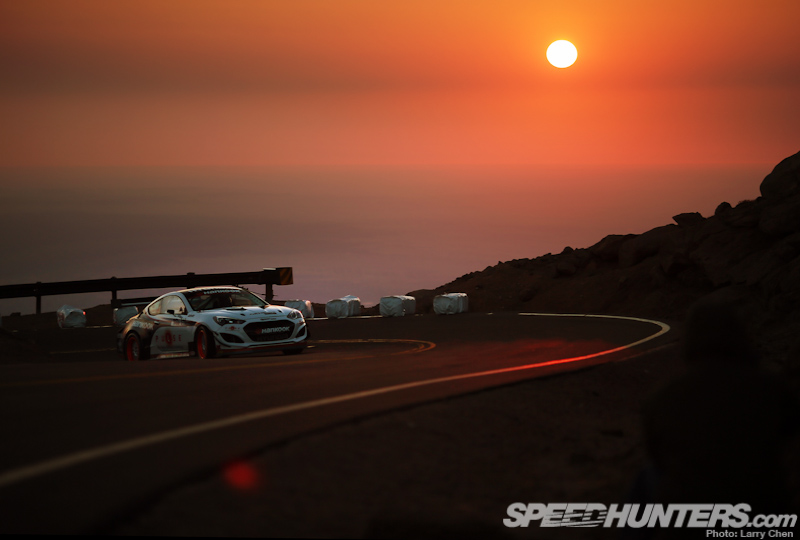 I think one of the biggest upsets of the year was Rhys Millen taking the overall Pikes Peak record in a drift car. I think it is so awesome, because it really shows the engineering effort that goes into the professional drift cars of today.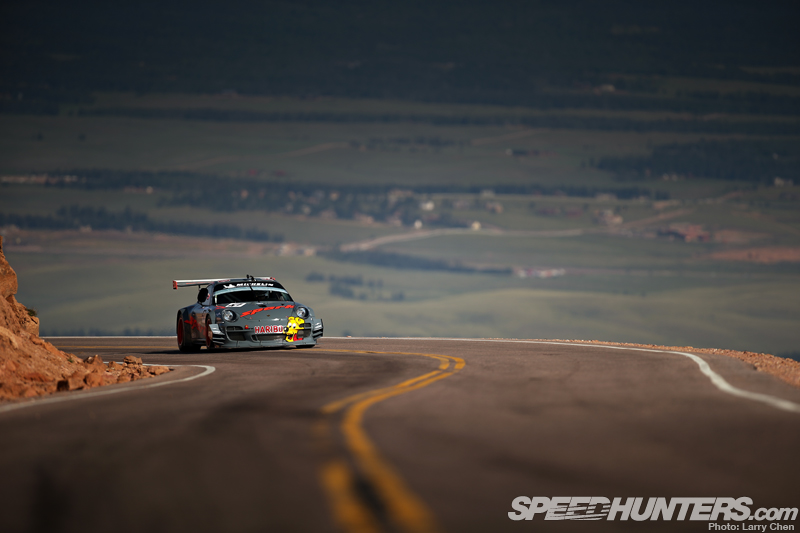 A close second was the Porsche GT3RS of Romain Dumas. He got quite upset at the results, because he thought it was unfair that him and Rhys had to go at different times.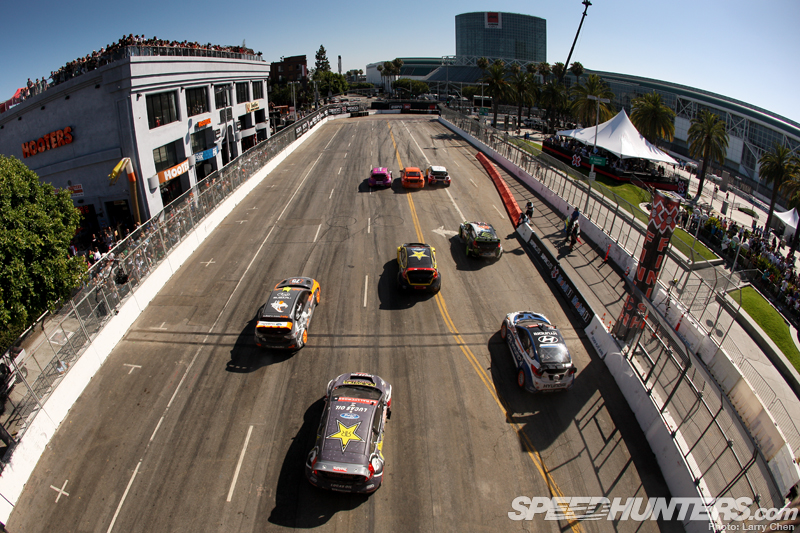 The absolute hardest event for me to shoot this year was by far the X Games. As always I did my best, but there were many challenges shooting on this temporary street course. I swear I almost got kicked out over ten times.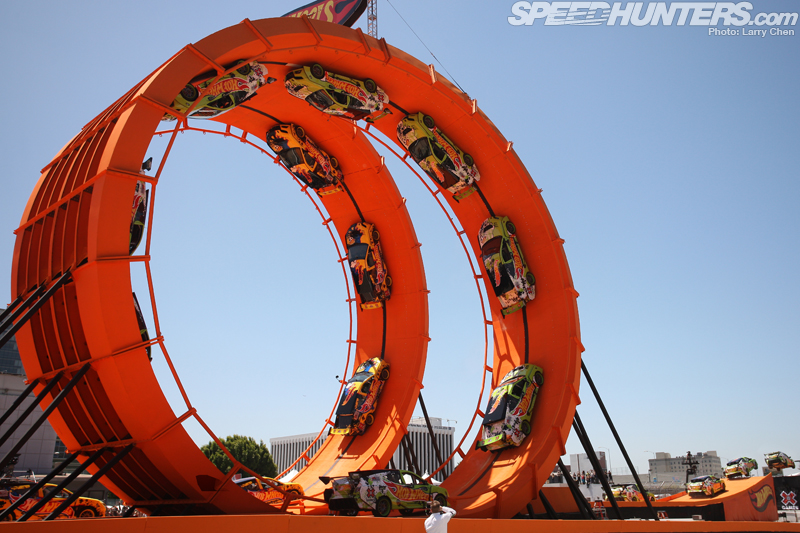 Why is it that Tanner Foust gets to do the coolest things? How do you mentally prepare yourself for something like this? I guess you just do it.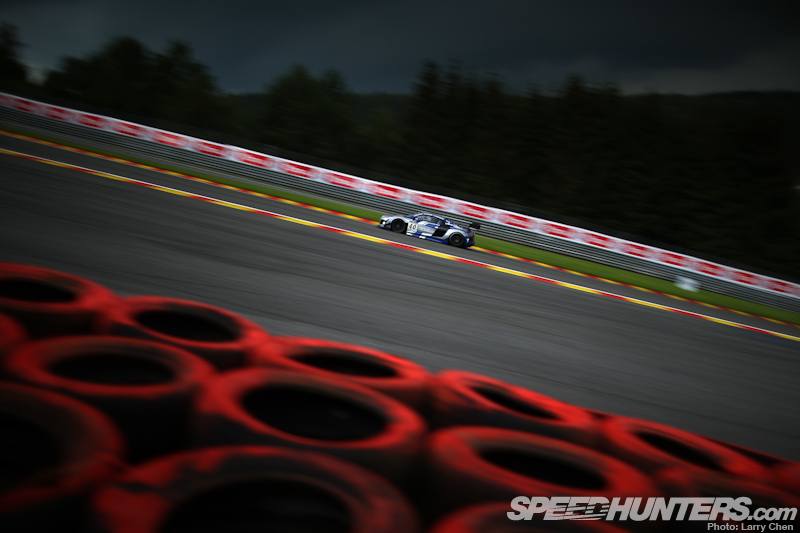 One of my other favorite events was the Spa 24 Hours. I love this shot because it shows how steep Eau Rouge really is. It was always such a long hike going uphill, and it was always super easy to slip and fall going back down.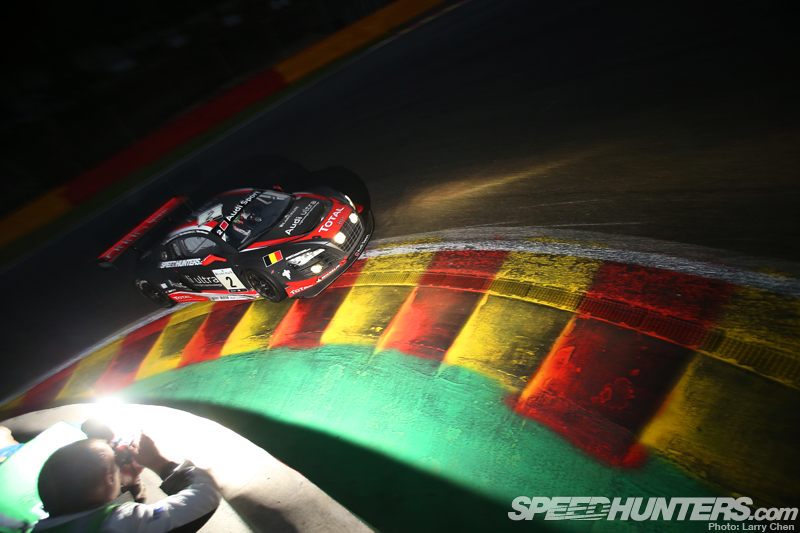 I hate to admit it, but this shot was just a numbers game. I left my shutter open long enough to catch someone else's flash. I guess it worked out just fine.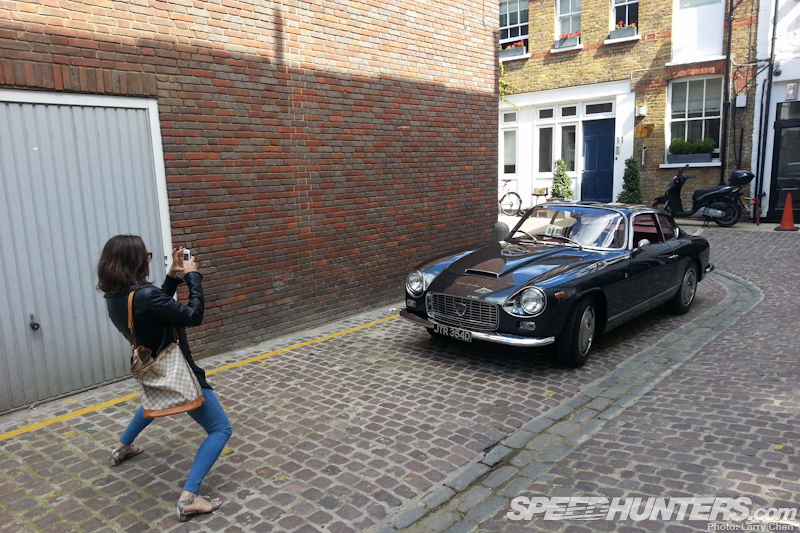 Believe it or not, I shot this with my cell phone. I just loved this woman's photo stance. Speedhunters come from all walks of life!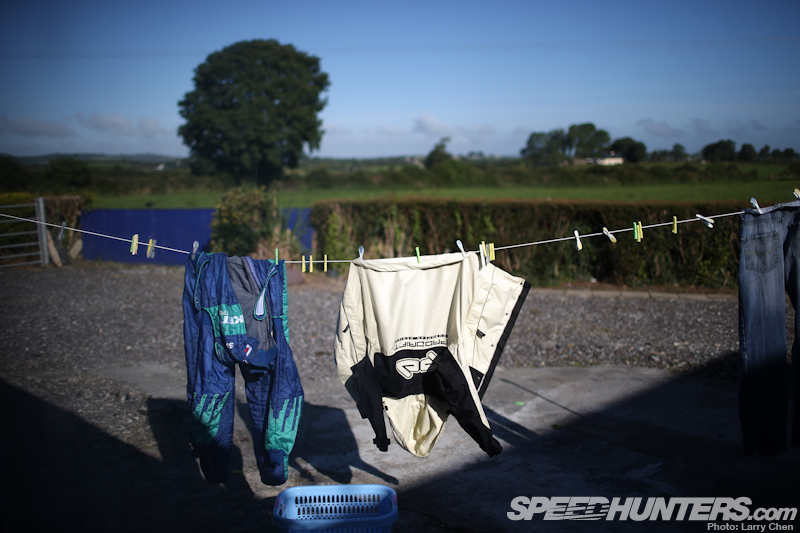 I thought this was so cool. I woke up at Darren McNamara's house and I looked out the window to find his race suit just hanging there drying in the sun.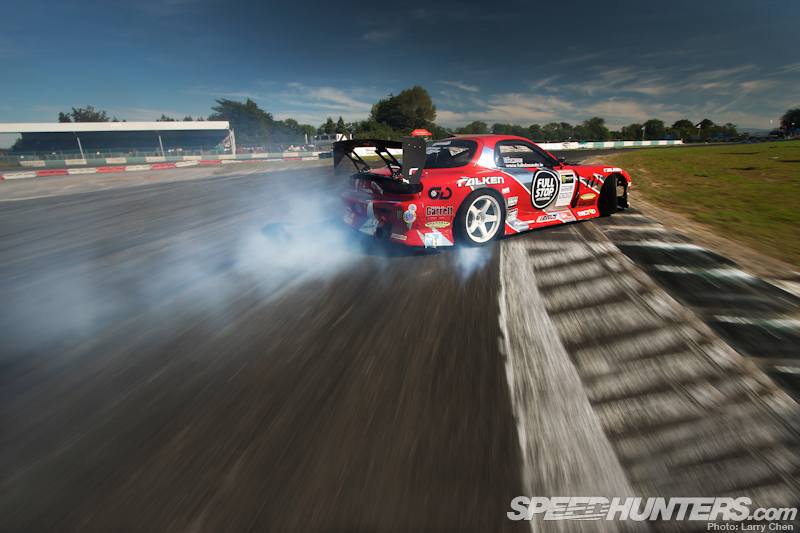 James Deane is probably one of the most fun drivers to watch, in my opinion. What gets me is how consistent he is, even though he is throwing the car in near backwards. This shot was actually from onboard Daijiro Yoshihara's car. Kudos to Dai for getting super close to James.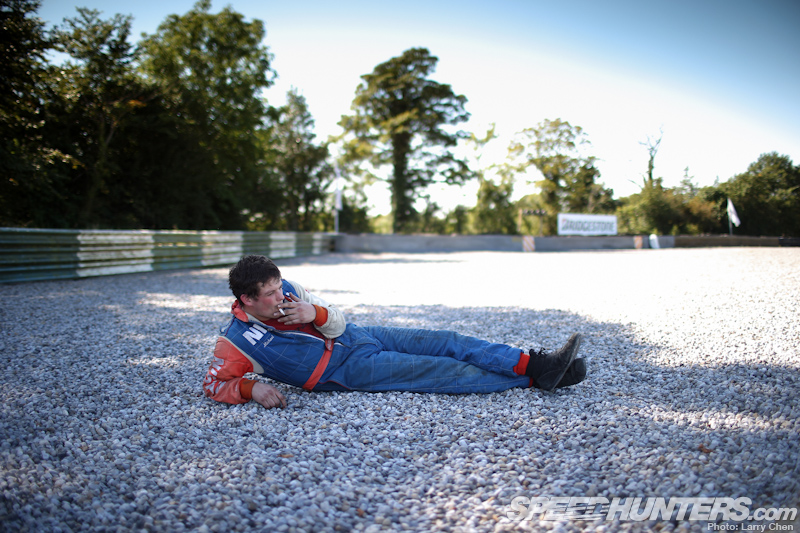 What better way to enjoy a day at the track? Just relax while your car is still in grid, you have plenty of time.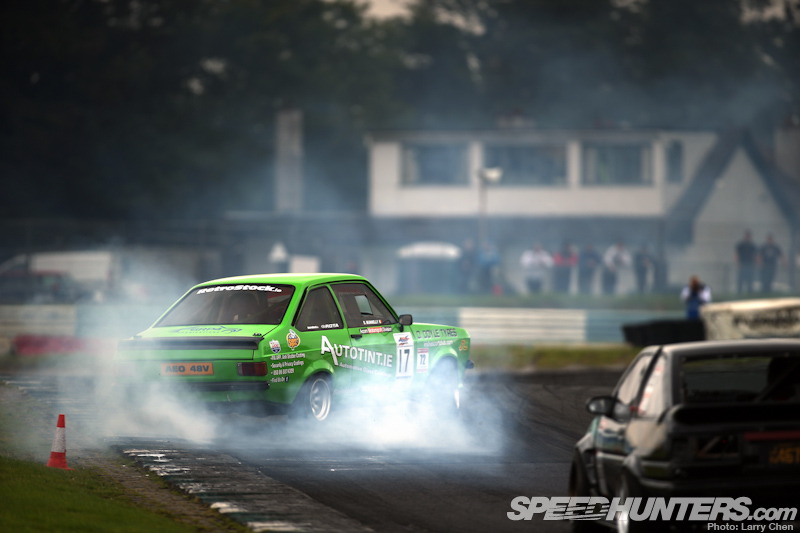 The fact that this corner at Mondello was blind made it that much cooler to watch. These guys just threw themselves into it hoping it would stick, and sometimes it did not.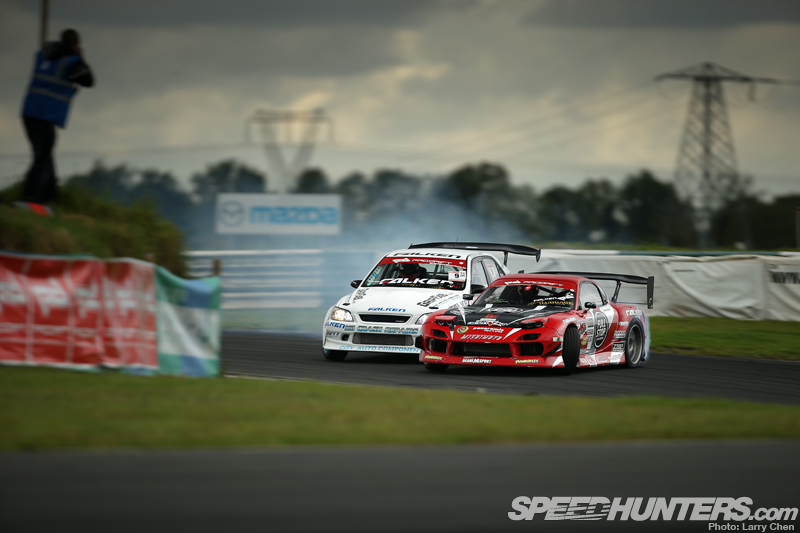 This was one of my favorite tandem shots from the whole year. It was super awesome how close Daijiro stuck his car to James Deane.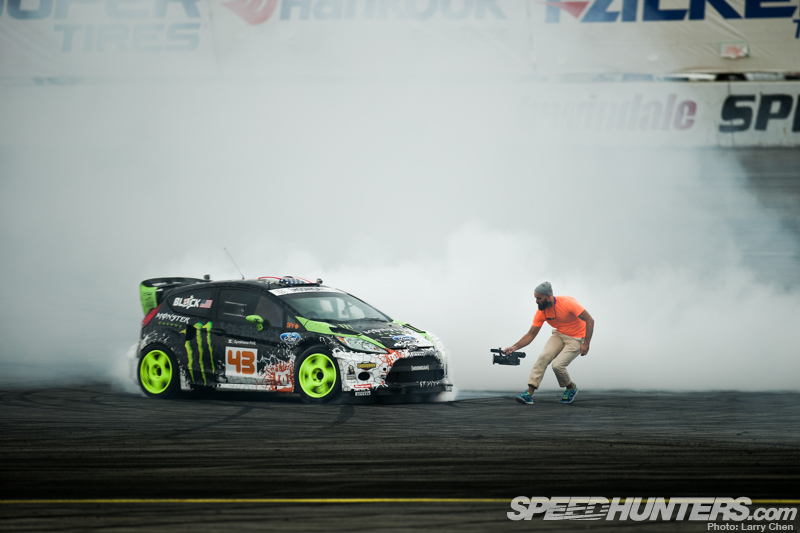 It really is never a dull moment shooting Ken Block. I have always liked his appreciation for great video and photography. After all, Gymkhana is such a visual thing.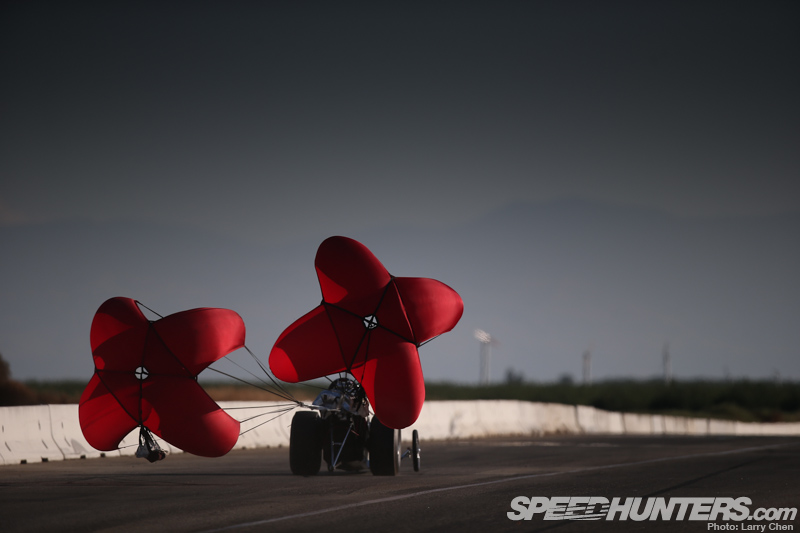 Drag racing is kind of my unicorn. The angles and the type of shots are very limited, so it is very hard to keep the shots fresh. This was the first time I had a chance to shoot the finish line. I was feeling a bit uneasy as these nostalgic race cars were passing me by at 240mph.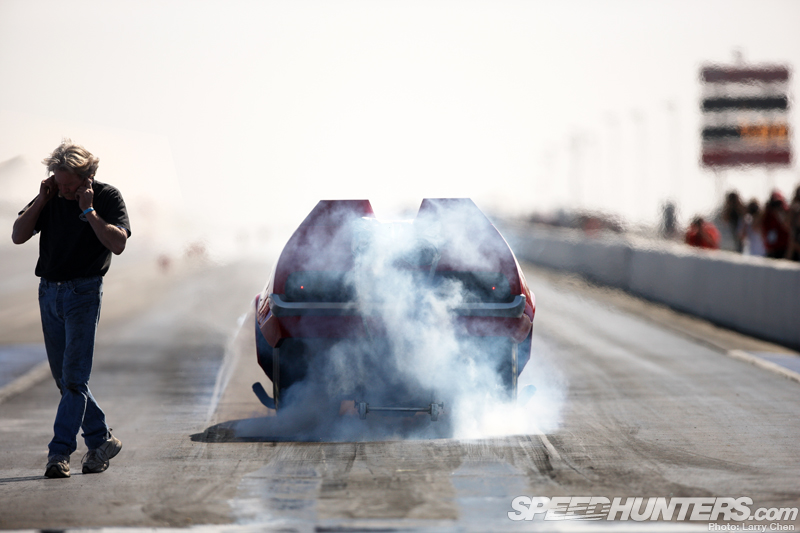 Drag racing is just one of those things you have to experience for yourself at the strip. Even though I always wear ear protection, I always end up with ringing in my ears for the next few days after a drag race. I love shooting at Famoso Raceway because they allow me to go pretty much anywhere, including behind the burnout box.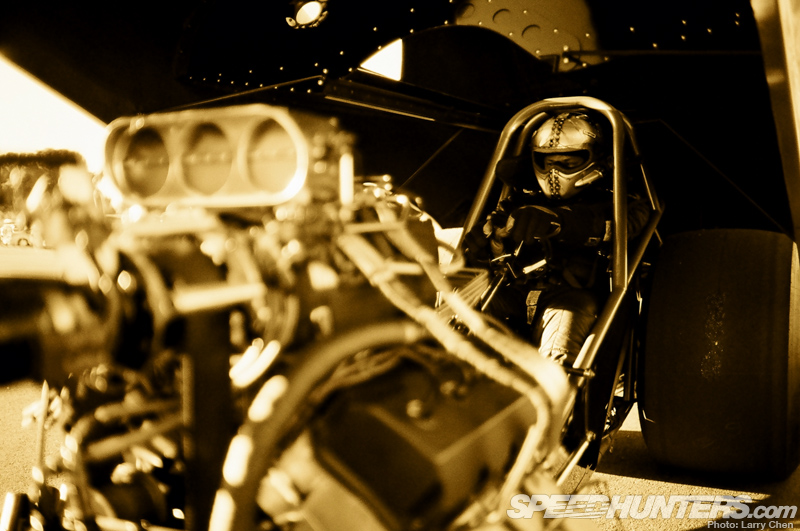 Out of all these photos, this was the only one I shot on film with my Leica M6. I was very happy with the way this photo came out, because the dynamic range from film is much better than digital even with today's advanced cameras.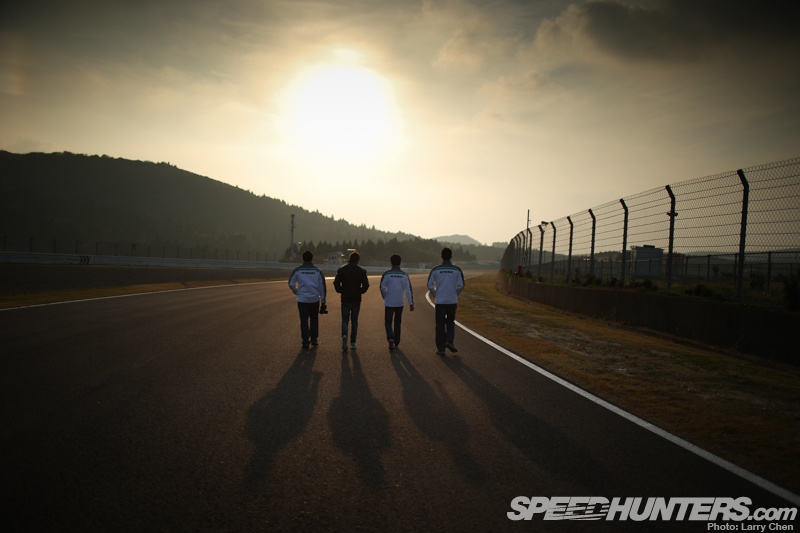 I swear these guys were the Band Of Brothers in the racing world. The Petronas Syntium Team was made up of young racecar drivers who had a serious passion to win. I got this shot of four of the guys as they were doing their course walk, as most of them had not driven on Autopolis before.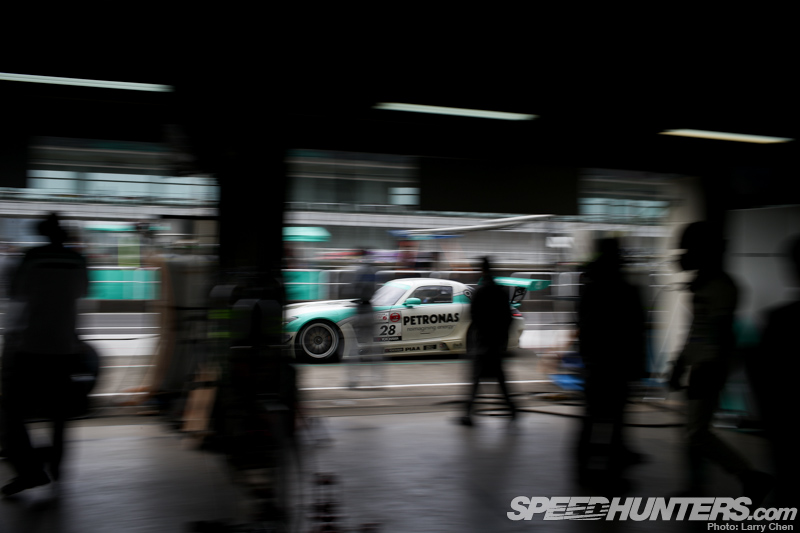 I just love that they want to race just for the sake of racing. They are not trying to get paid or become famous. They are doing it just for the love of being in that beautiful SLS AMG GT3.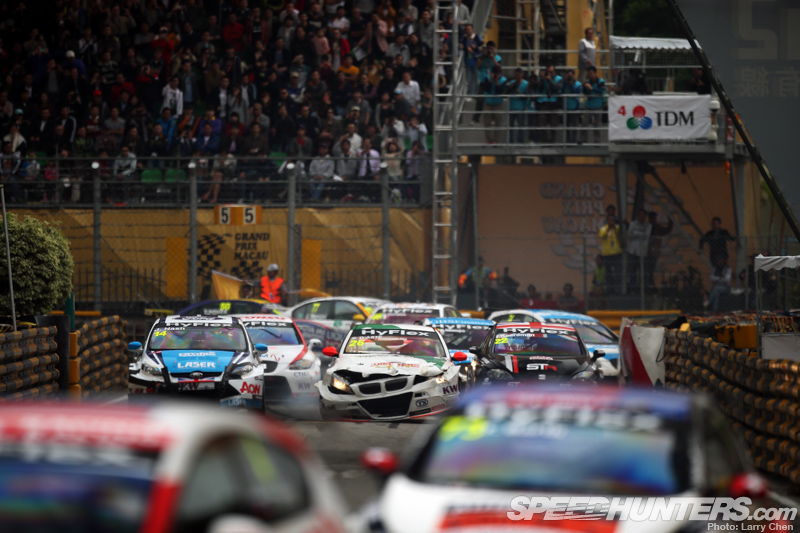 Talk about carnage. The World Touring Car Championship was more like demolition derby on the streets of Macau. The access was very poor, but as always I tried my best to work around it.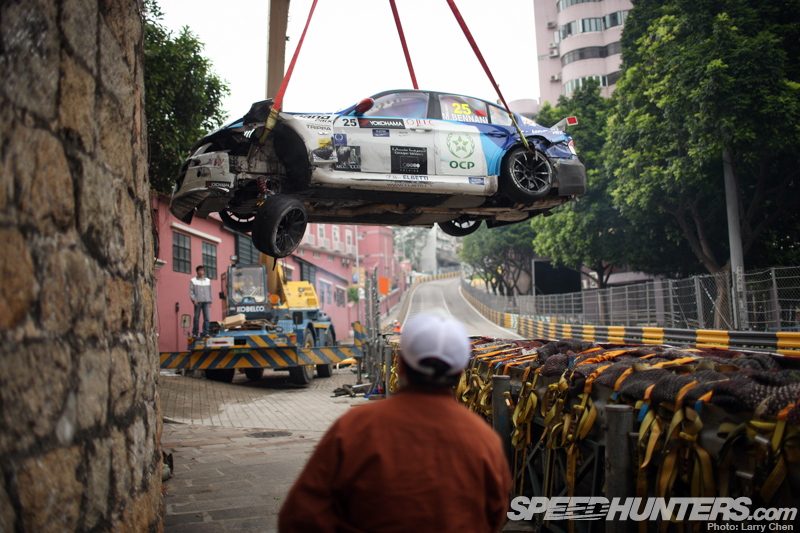 There was always so much cool stuff to shoot. I have never seen cars extracted with a crane.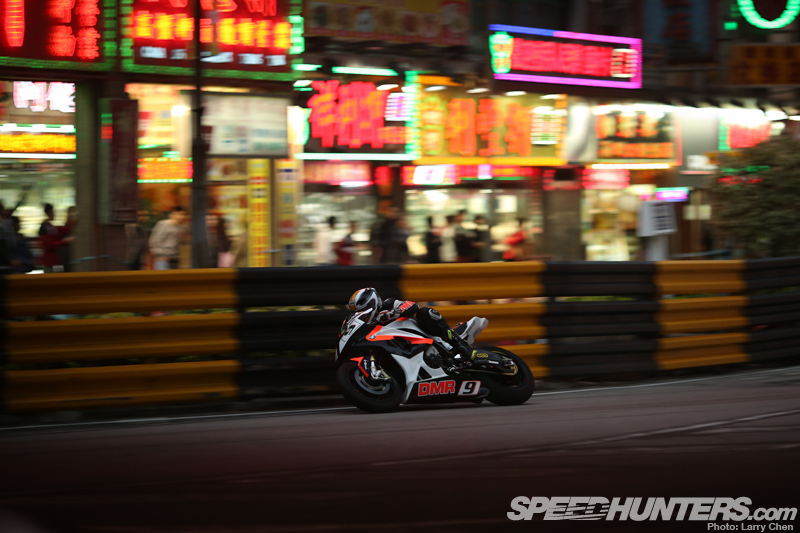 There were just so many firsts this year, including my first time shooting professional motorcycle racing. It was much harder than I anticipated, as they move very quickly.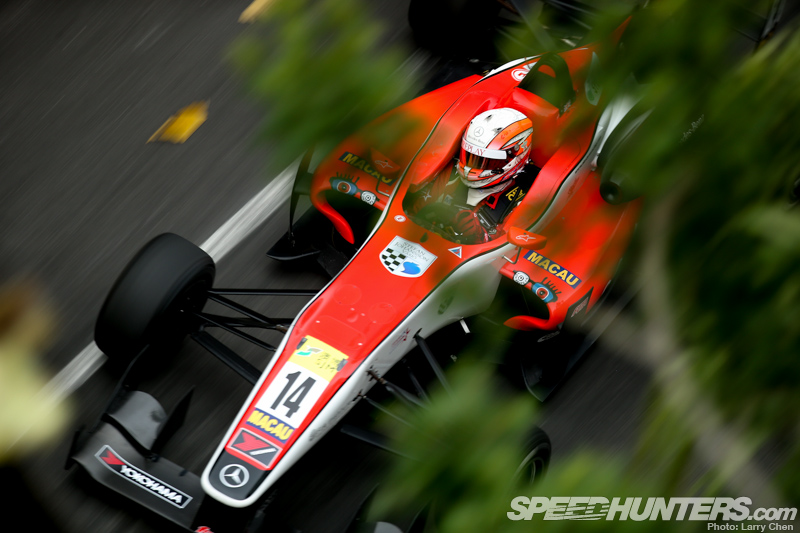 I had a chance to choose between shooting Formula One in Austin or Formula Three in Macau; I am glad I chose the later.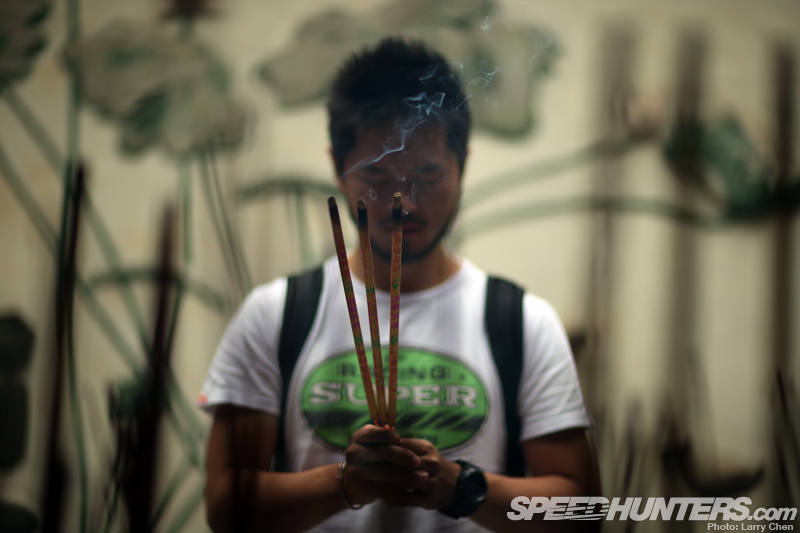 It was a real pleasure to follow Charles Ng around in his rookie year of WTCC.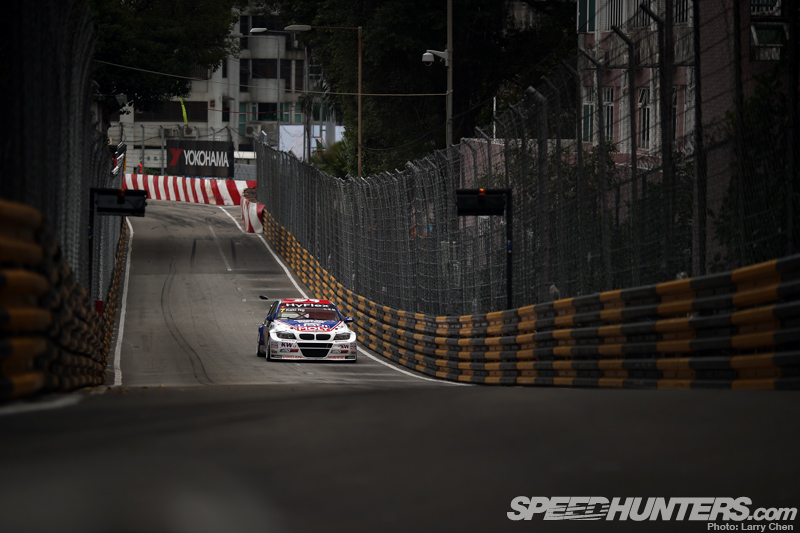 He is very dedicated to pursue his career further in touring car and GT racing.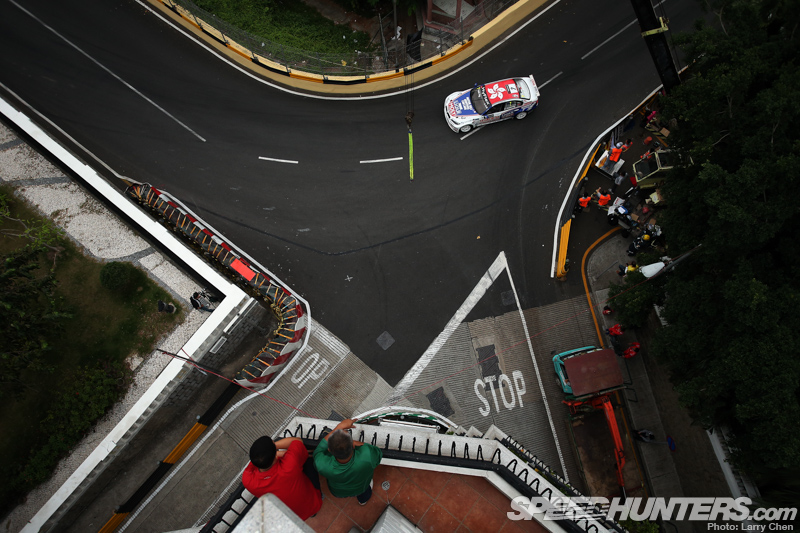 Who knows what sort of trouble he will get himself into next year. Hopefully I will be there to capture it.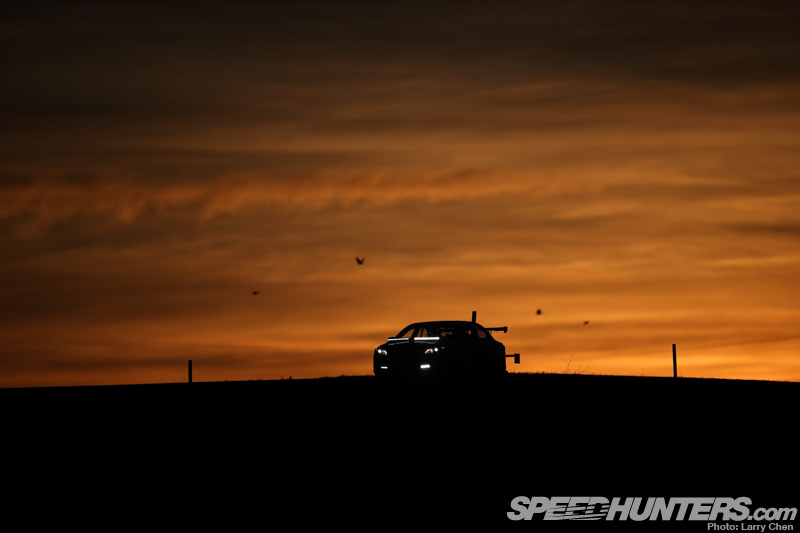 My last endurance race of the year was also the longest. The 25 Hours Of Thunderhill was almost as physically demanding as Pikes Peak. Staying up long hours for shots like this was not easy at all. As always, it was worth it.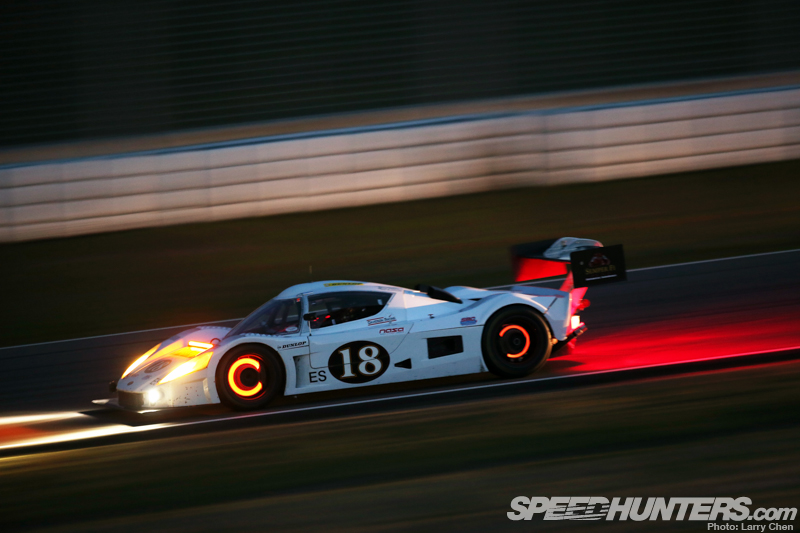 Pretty much everything about shooting night racing sucks, except for the glowing rotors. I did have to bump my ISO up to 5000 to get a proper exposure on this shot.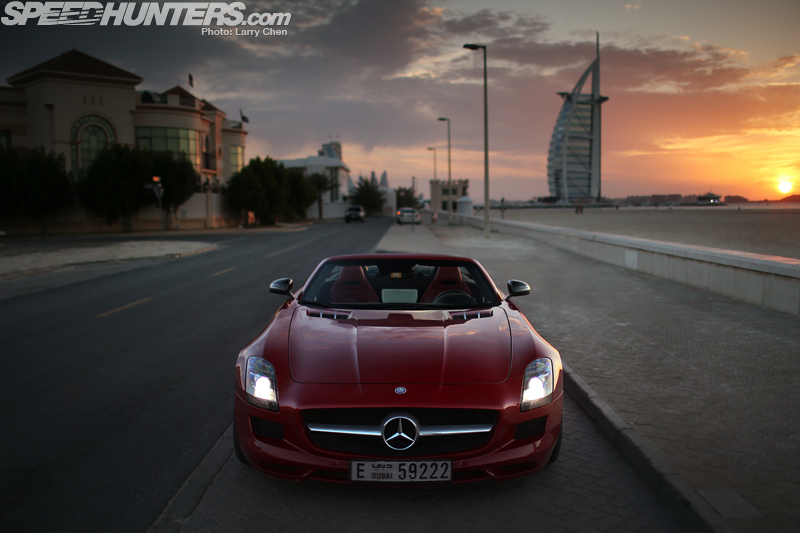 My last excursion of the year was to the United Arab Emirates. I had the chance to explore some very interesting car culture. As the sun was coming down I was trying to find a clean background to park my SLS press car. Just as I thought I would have to give up on getting a nice shot during sunset a spot appeared, and I just parked backwards on this street by the beach.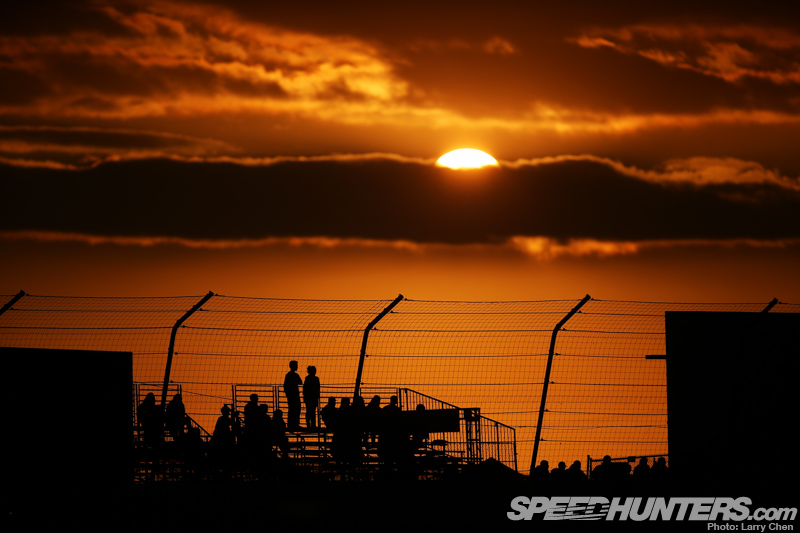 So many people ask me on a daily basis what they need to do to improve their photography and shoot like us Speedhunters. Well, the answer is becoming a Speedhunter yourself, by planning to go to events and bringing your camera, shoot often as you can and to just enjoy it. Who knows, maybe your shots will end up on #IAMTHESPEEDHUNTER. If you guys have any questions about photography, just feel free to leave a comment, I read every single one, and I will respond to my best abilities. Anyways, thanks for reading and see you guys in 2013.
Larry
larry@dev.speedhunters.com