I don't know why, but all of a sudden I've been running into quite a lot of DeTomaso Panteras in Japan. It's like they are on a little comeback and with examples like this popping up at the Mooneyes Hot Rod & Custom Show this past weekend, who in their right mind would complain!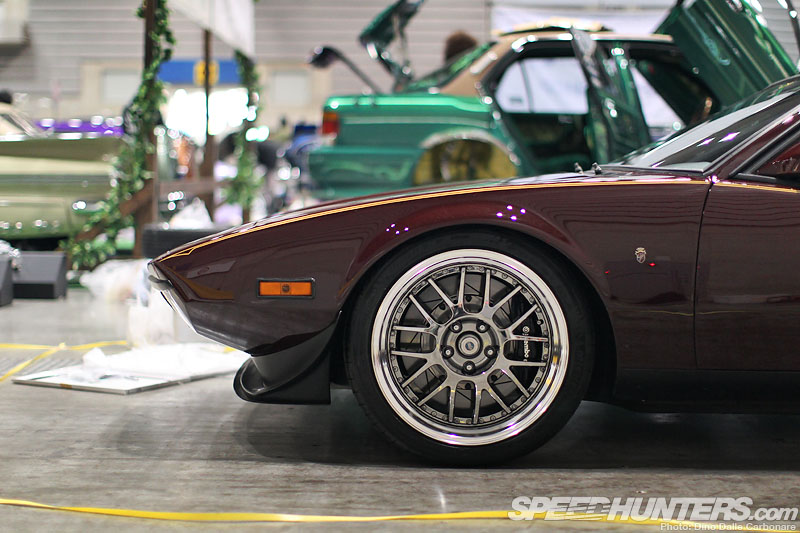 Aside from the very cool maroon body, with gold pin striping, it was the unusual wheel choice that gave it an interesting overall feel. The SSR Professor MS1R might not be to everyone's liking on vintage cars like this, but let's not forget that the Pantera was on sale until 1991 so running more modern rims might actually make a little sense. Oh and take special notice of the Brembo brake package that fills up every millimeter of space behind the spokes.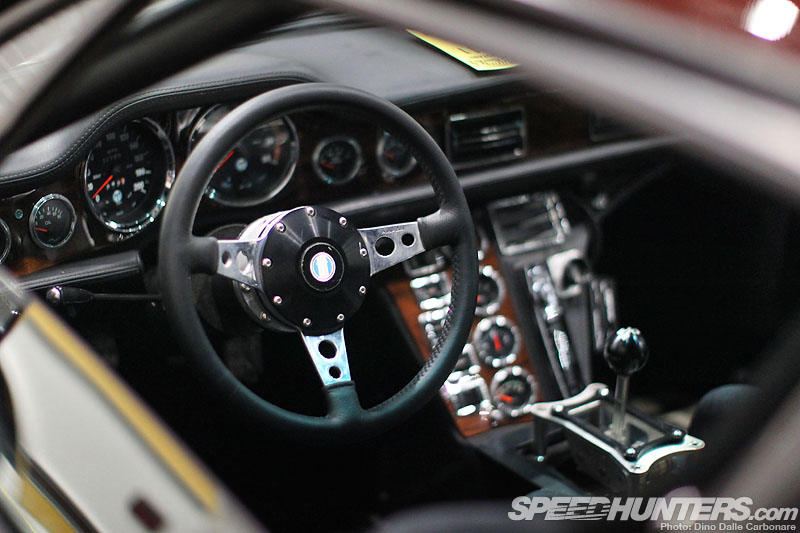 Every surface in the interior, be it wood trim, leather or plastic was beautifully resorted. Interesting lifted gear shifter bezel.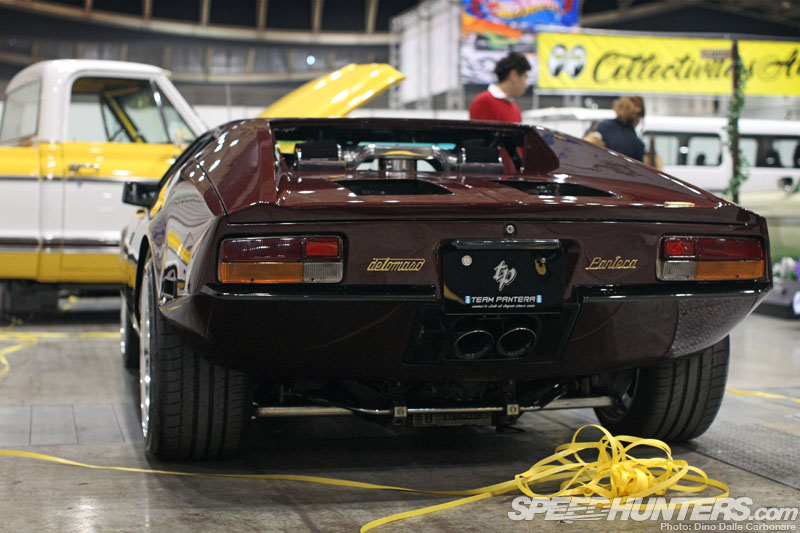 The suspension has obviously been addressed too but since I will be shooting this stunning car sometime next year, I will leave all the details until then.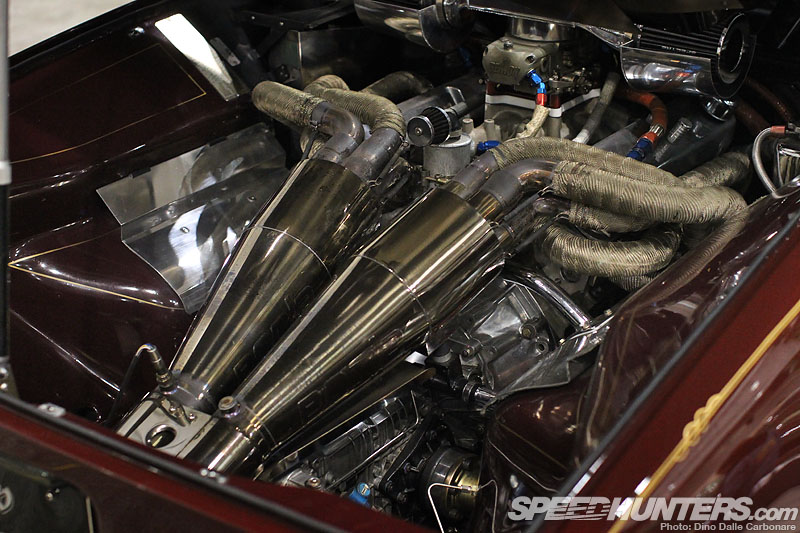 One of the coolest things about the Pantera are always the custom exhaust systems that people come up with. On this car the wrapped headers merge into a 4-2-1 configuration for each bank, with most of the system contained in two stainless steel funnels to keep heat at bay.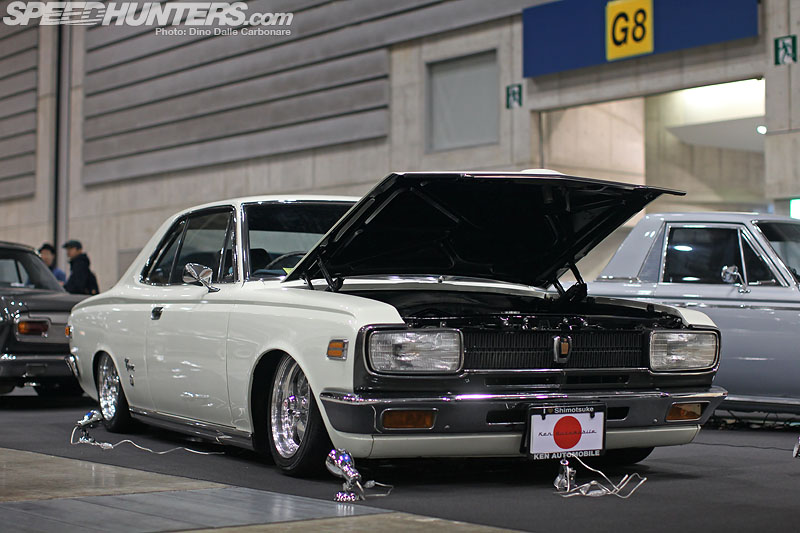 From an Italian-built, American-powered, Argentinian exotic it's on to one of the coolest and what has to be one of the rarest seventies cars ever made in Japan, the Toyotpet S50 Crown hardtop.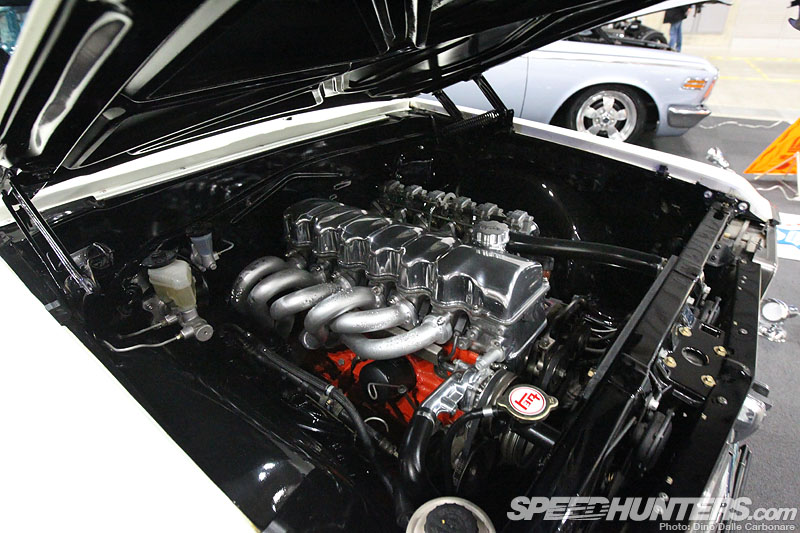 Under the hood the 2M straight six was absolutely spotless, with a bright red block, polished head cover and steel "takoashi" headers.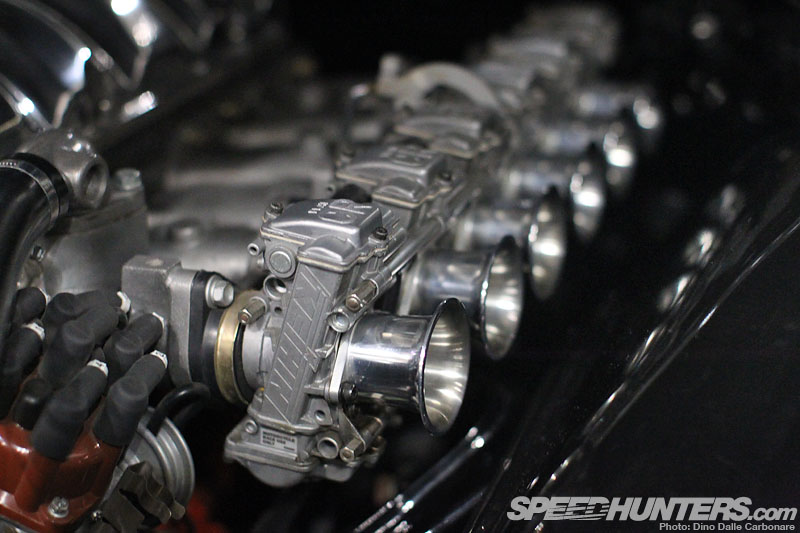 The intake side is dominated by the Keihin FCR guillotine-type carburetors, guaranteeing optimal response as well as what has to be an amazing sound!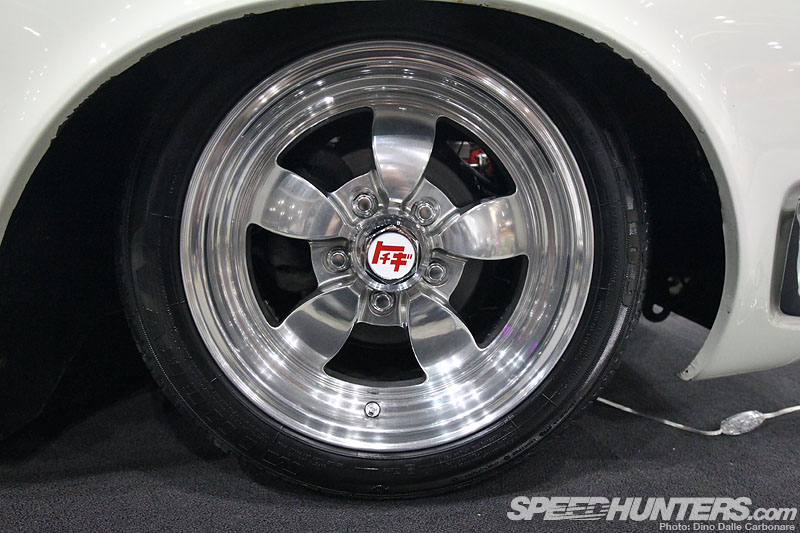 Check out the "Tochigi" logo on the center caps, done in similar style to the old katakana Toyota logo. Tochigi is the prefecture the owner comes from.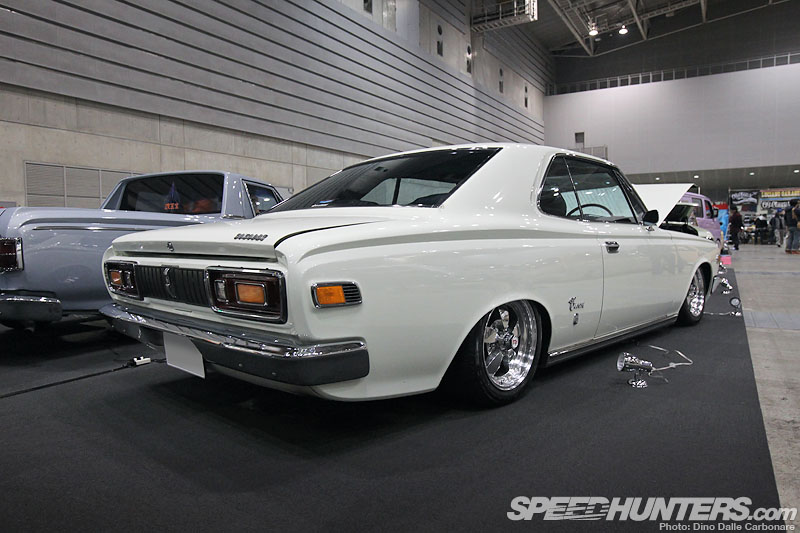 This car rides pretty low, on springs not air. Simply stunning in every way.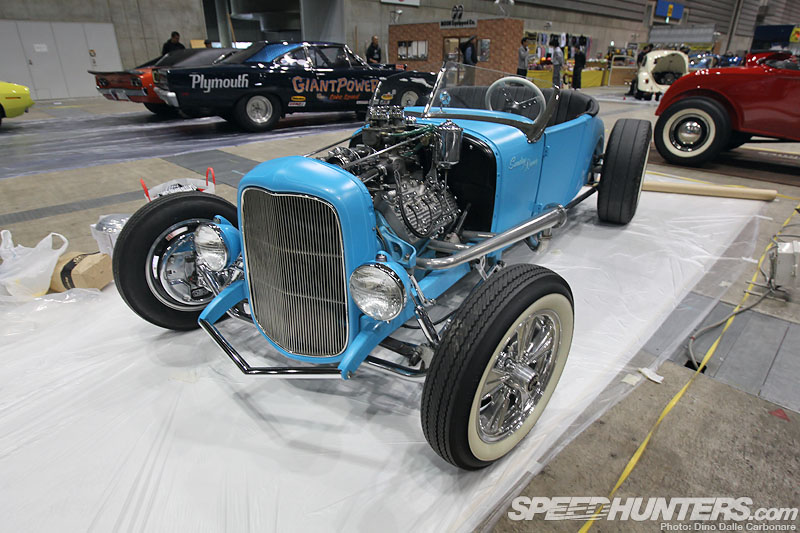 It's a Mooneyes show right, so where are the American rides! I just had to choose this 1926 Ford Roadster…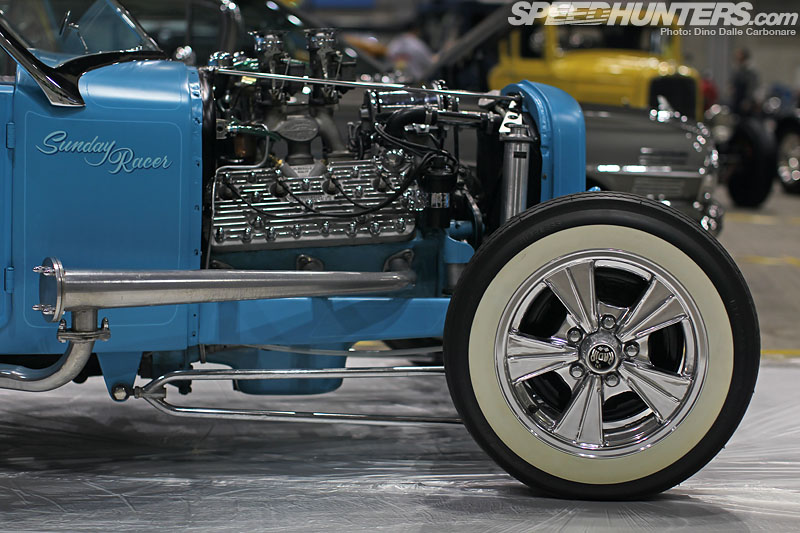 …called the "Sunday Racer." Powering this minimalistic rod is a 1950 Mercury motor…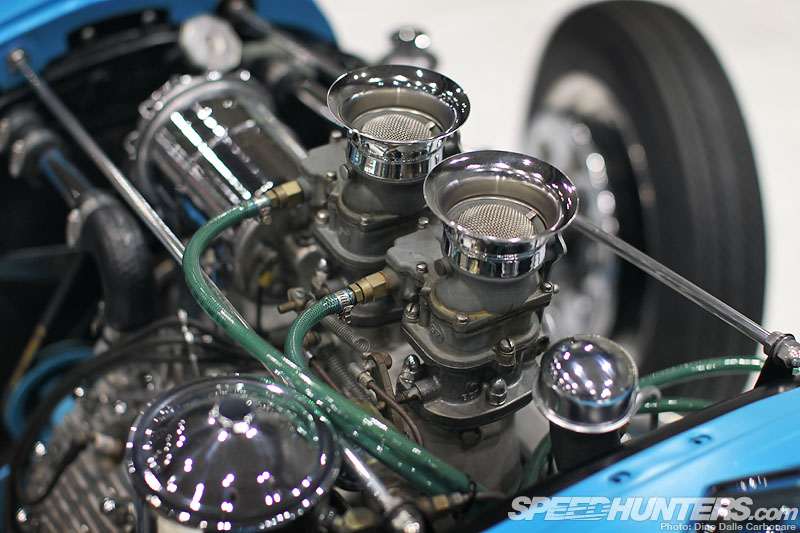 …breathing through these top mounted carbs.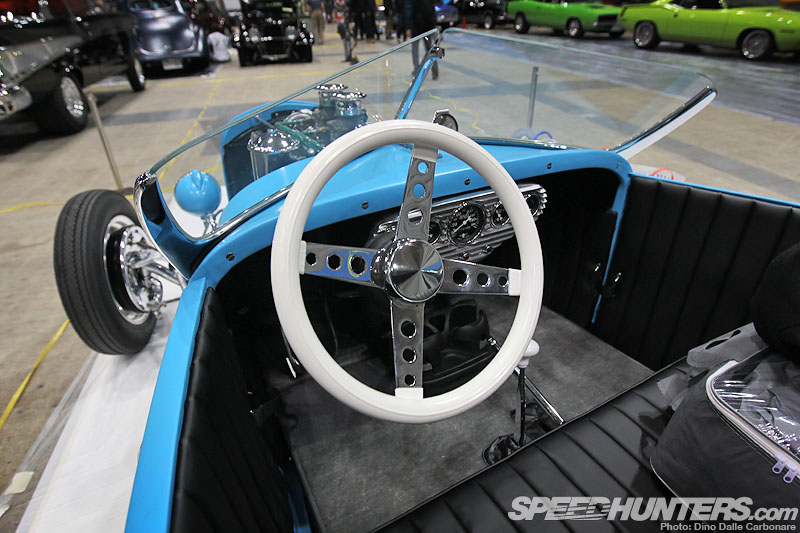 The thick-rimmed white and chrome steering wheel was a great choice for the overall theme of the car…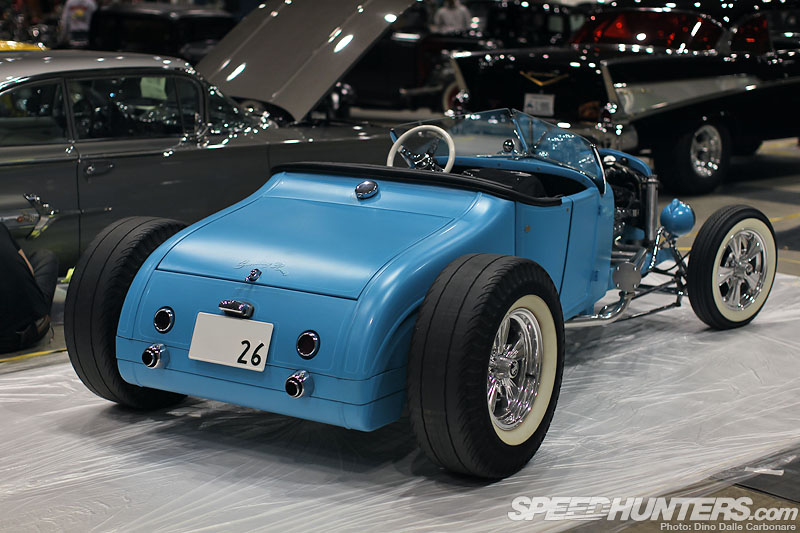 …but it was definitely the light satin blue that made it stand out among all the other hot rods at the show.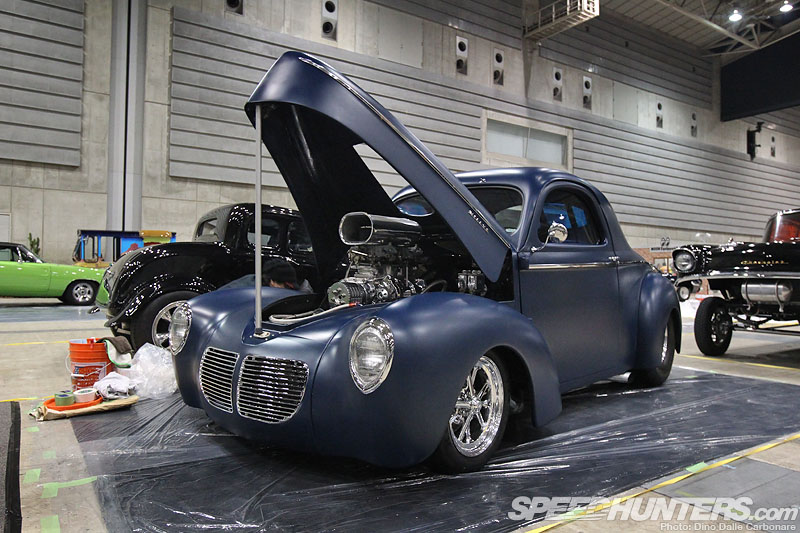 Not far from the "Sunday Racer" was this 1940 Willys Coupe street rod…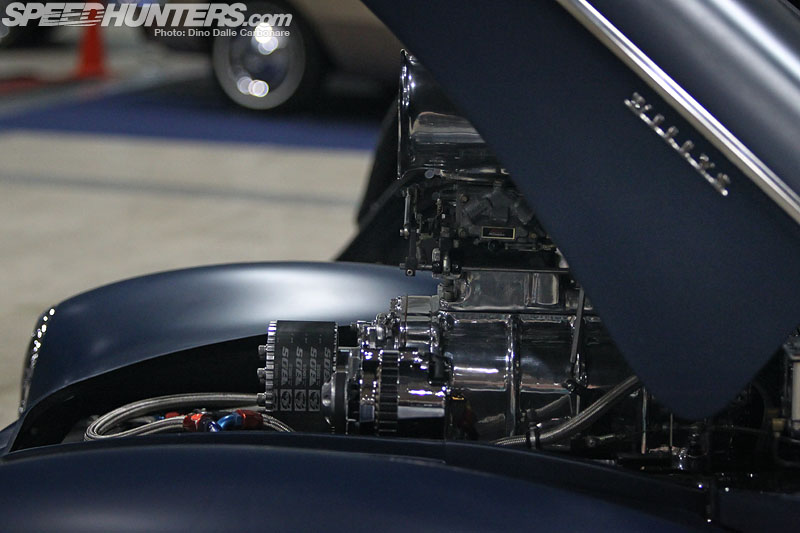 …proudly showing off that massive powerplant that sits under the hood.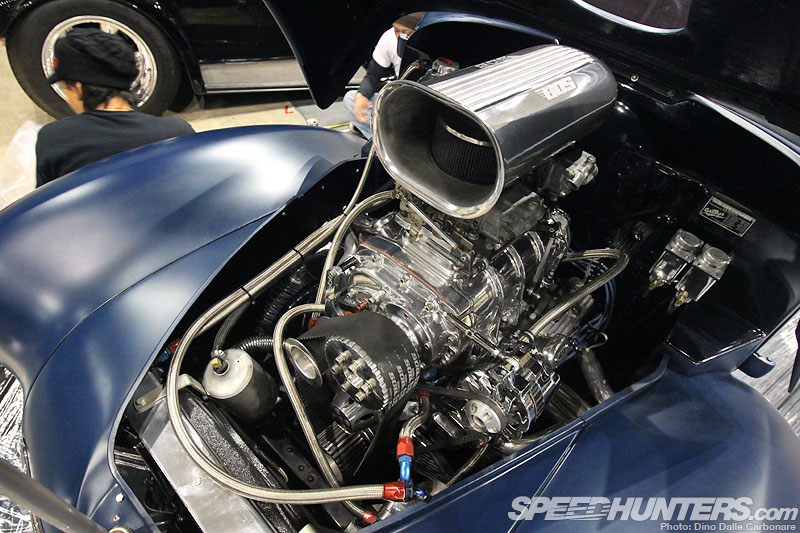 Nothing like a bit of forced induction to make things more interesting!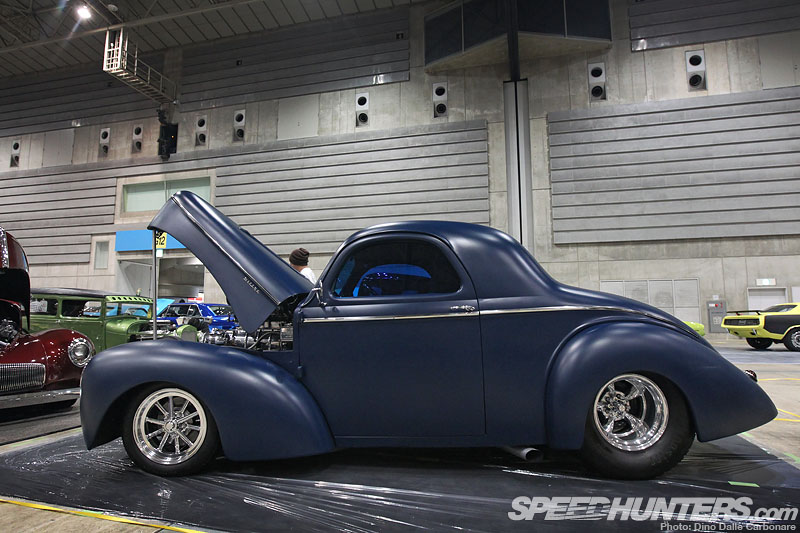 Look at that profile, highlighted by different style wheels and a proper drag stance. Those rear tires were huge!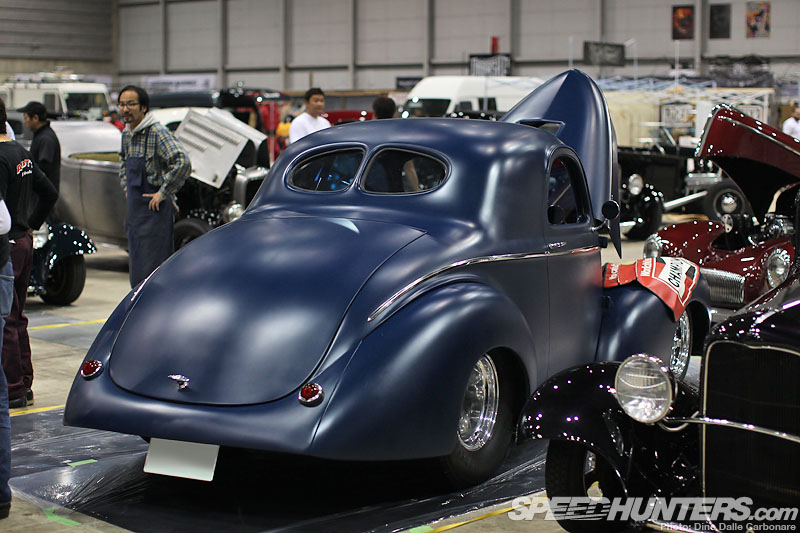 Again matte colors seems to be a popular choices in the rodding scene. Awesome stuff!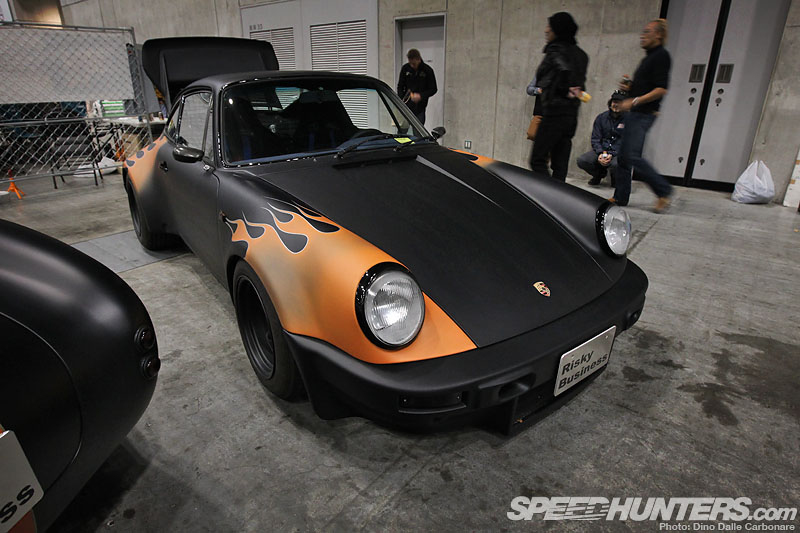 I have always seen a few older Porsches at Mooneyes events but 911s are rare. This 930 built by custom bike and car shop Risky Business…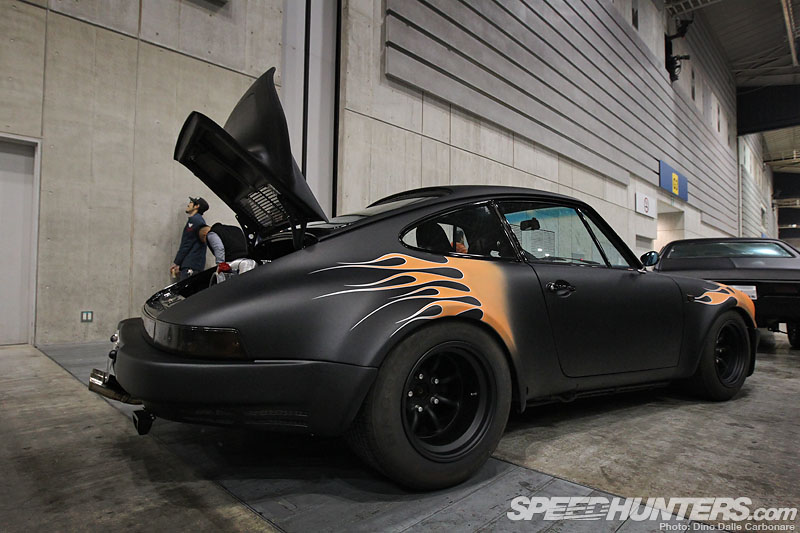 …was definitely going for a controversial look. Flames on a Porsche? Yes, they got my attention.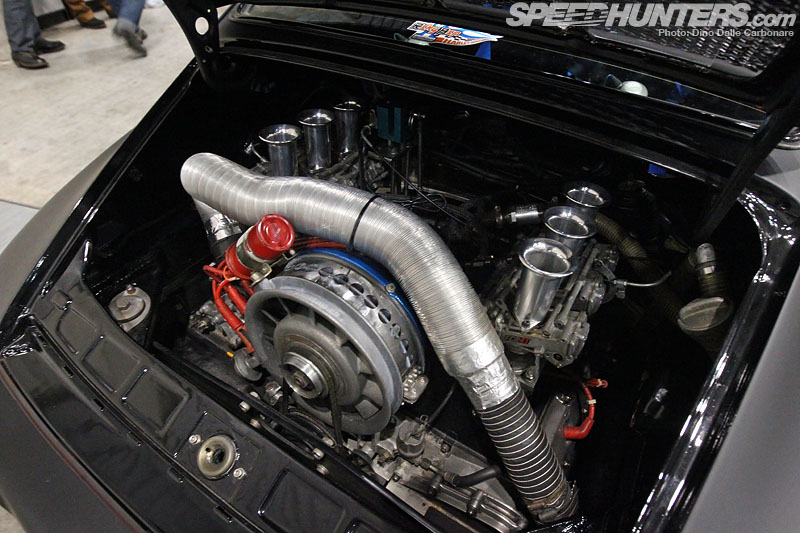 A lot of work had obviously gone into the engine, excellent presentation…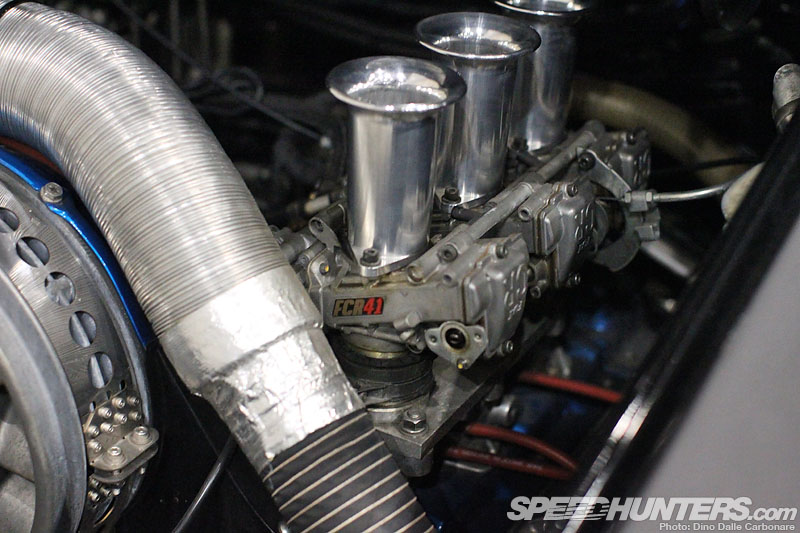 …and again we find Keihin FCR carbs! While I was circling the 911 trying to get my pictures the owner turned the engine on for a few seconds and revved it. As you can imagine throttle response is instant and…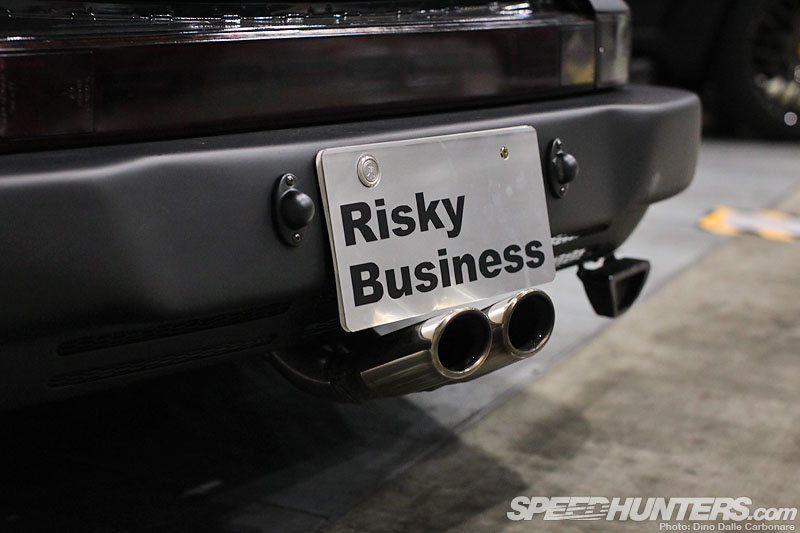 …the bark from the custom exhaust unmistakably, air-cooled flat six.
I'll be wrapping up my tour of this year's Mooneyes show in the next post so don't miss my final selection of pix!
Mooneyes Hot Rod & Custom Show coverage on Speedhunters
-Dino Dalle Carbonare