Bored out of my mind waiting for my university admission exam (or HSC for those of you who live in NSW, Australia) results, wanting fresh contents for my new-found blog EIGHTEENTWELVE and to have a crack at the #IAMTHESPEEDHUNTER program, I decided to take a three-hour road trip from South Sydney to visit the National Motor Racing at Bathurst, right next to Borcky's Mountain, the Mount Panorama Circuit.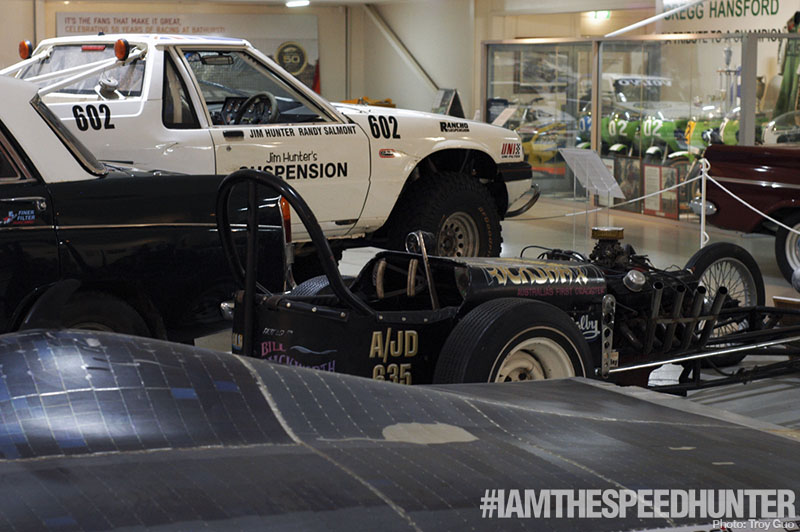 The Museum showcases a huge variety of racing related vehicles, from open-wheelers to dragsters, from motorcycles to safety cars, and everything in between, which can be sum up quite well in this image.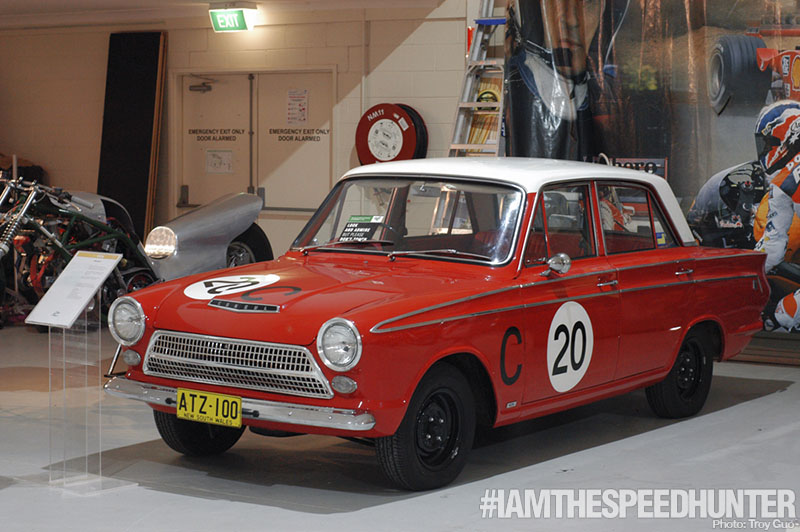 But twas the touring cars I wanted to see and shoot, and what's a better starter than this immaculate replica of the first Bathurst 500 winner in 1963? A Mark I Ford Cortina GT, driven by Bob Jane and Harry Firth, finished a full lap ahead of the runner-up. The car is amazingly simple, amazingly stock. To see what I mean, check out this cool video by Irwin Racing driver Lee Holdsworth put together before the 50th running of the Great Race. You can watch it here.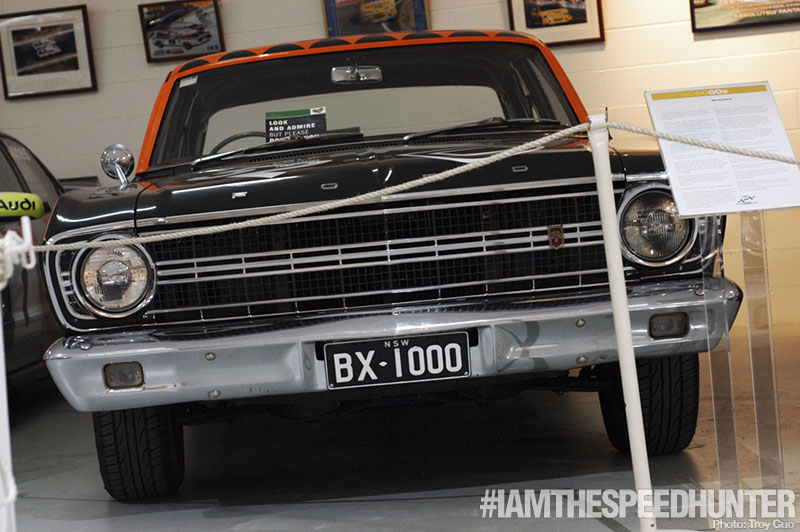 Here we have the chassis that took the chequered flag at the Mountain in 1967, campaigned by again, Harry Firth and Fred Gibson. And it was recorded as the only green-painted XR Falcon GT.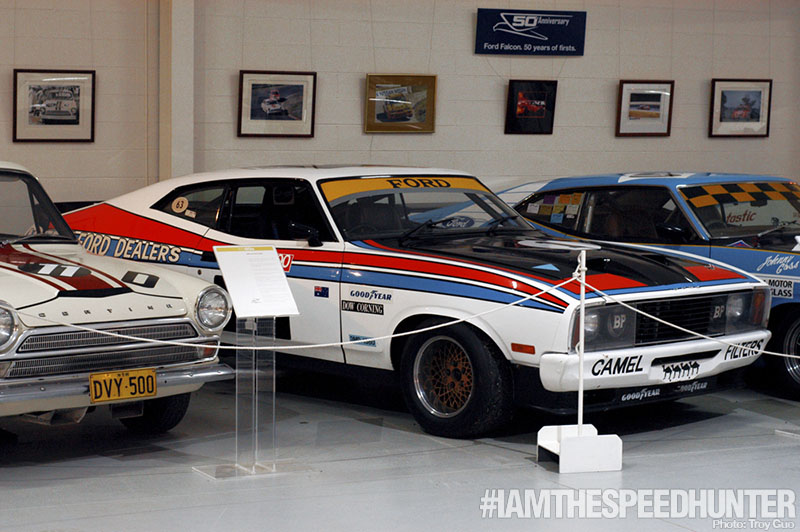 Ten years later Allan Moffat and Jacky Ickx took the top step of the podium, driving this very XC Falcon. The 1-2 finish with Colin Bond and Allan Hamilton was not only Ford's most famous win, but also regarded by most as one of the greatest moments in the Great Race's history.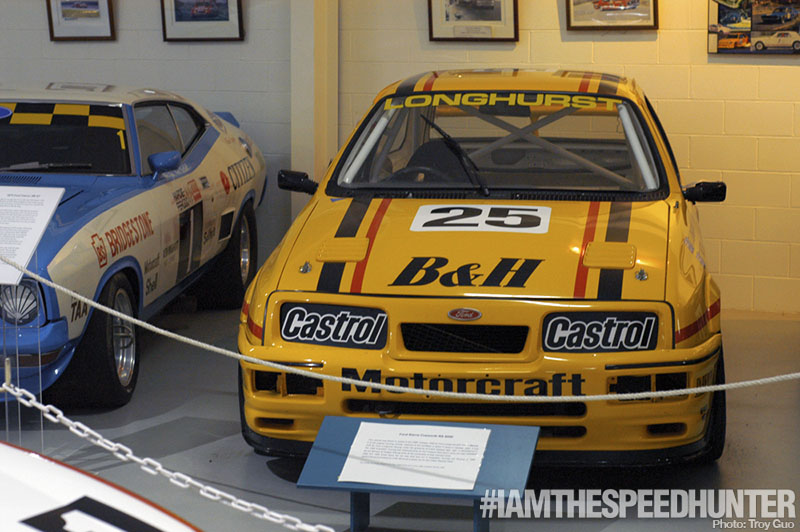 Fast forward another ten years, Tony Longhurst and Thomas Mezera drove this Sierra Cosworth RS5000 to victory in 1988. The model was chosen because the heavy Falcon was no longer competitive under the international FIA Group A regulations, during an era that was later dominated and ultimately terminated by the Godzilla, R32 GT-R.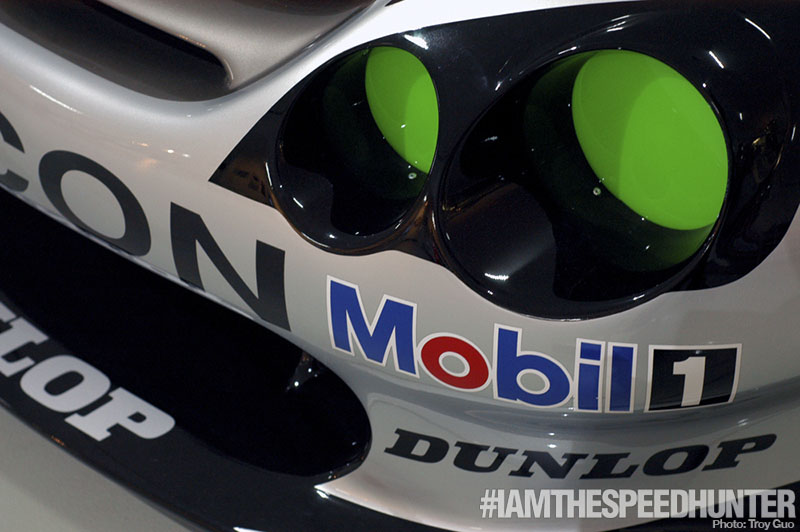 "The Green Eyed Monster" AU Falcon, Craig Lowndes' first Bathurst Ford raced in 2001. I reckon if Monster sponsored a race car back in the days, it would have looked something like this.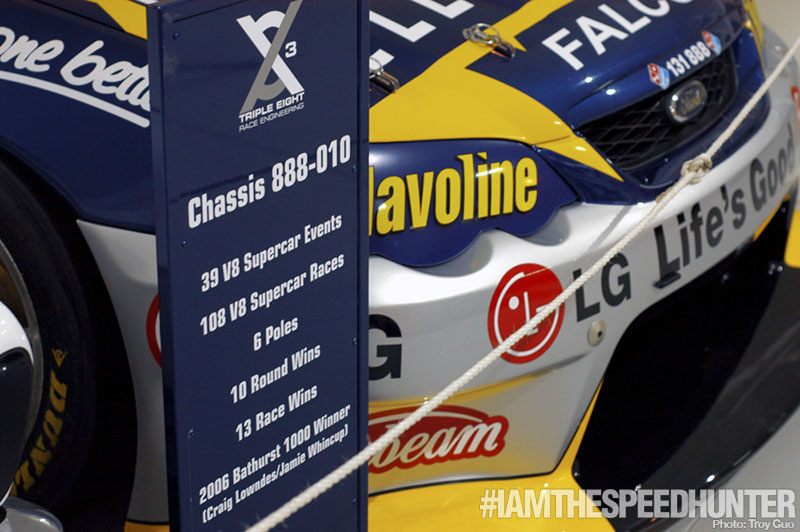 With Team Vodafone/Triple-Eight Race Engineering took out another Team Championship, we should all have a look back at the beginning. Campaigned in 2006, this is the first winning chassis constructed by T8, first Bathurst winner since the death of Peter Brock, and first Ford to win the Great Race since 1998.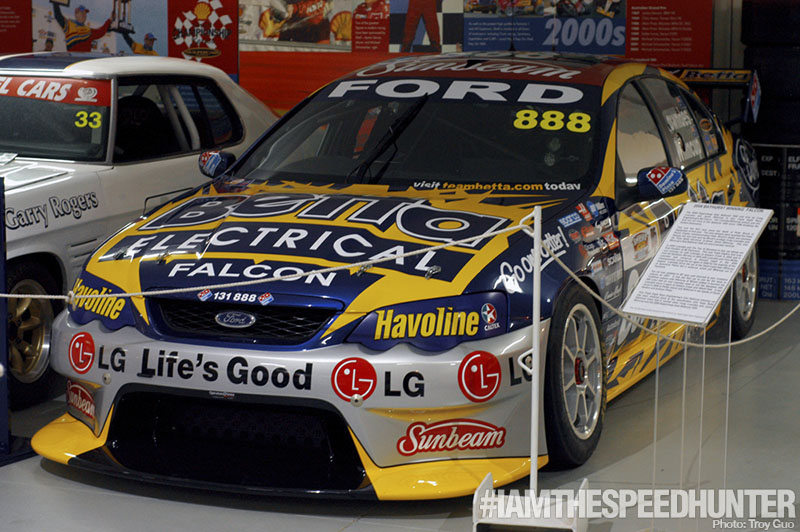 From Betta Electrical, to Vodafone, to Red Bull next year, sponsors come and go, but with the skills and talent of Whincup and Lowndes, T8 will not disappoint.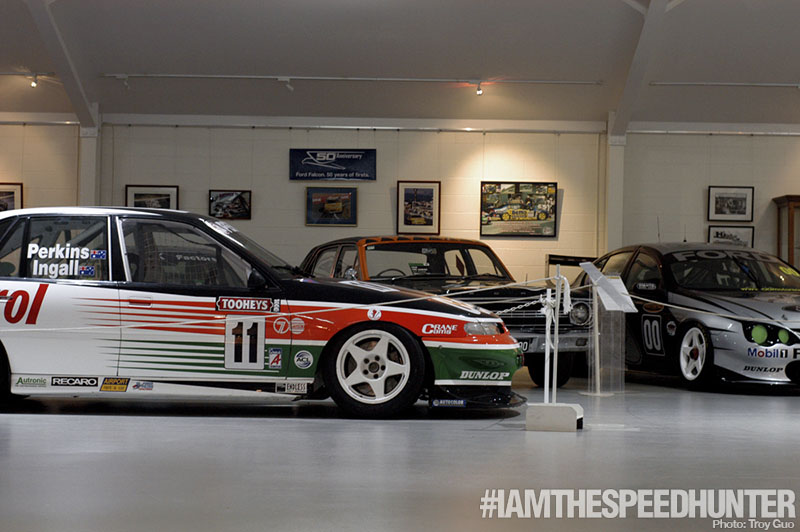 Anyway, enough of the Blue Oval. I bleed red. And let's talk Holden.
Another genuine Bathurst winning chassis, driven to victory in the hands of Larry Perkins and Russell "the Enforcer" Ingall in 1995.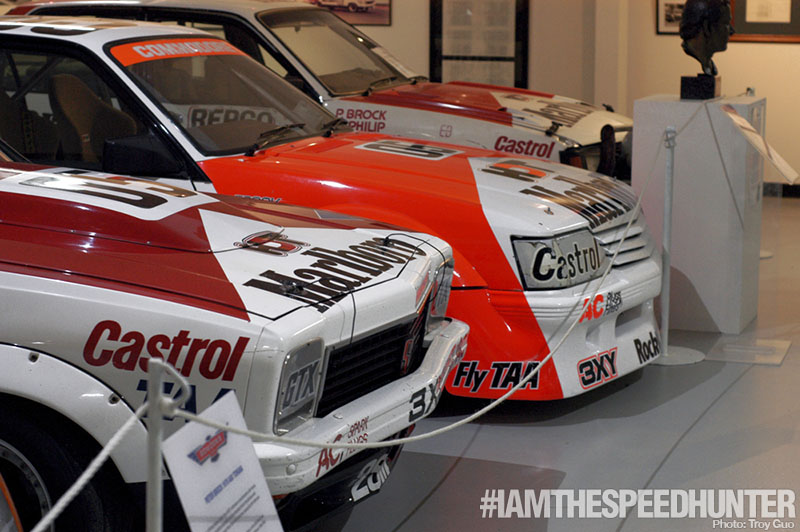 Saving the best till last, let's wind the clock back.
Now this is a scene that sent chill up my spine.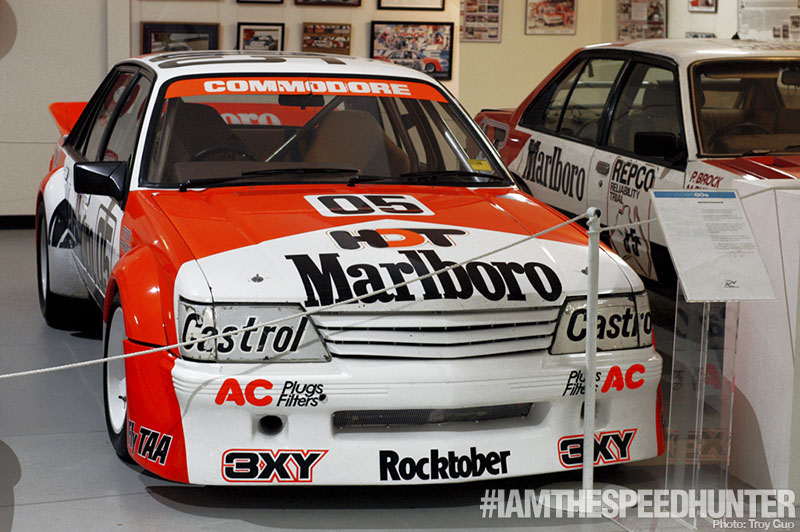 Driven by none other than Peter Brock and Larry Perkins, the VK Commodore finished first in the last Bathurst 1000 ran under the Australian Group C regulations, where race cars are essentially road car with a roll cage and fender flares to contain the wide rubbers, yup, they still have the back seats on! The Holden Dealer Team (HDT) staged their own version of 1-2 finish to rival the Ford domination in 1977 with John Harvey and David Parsons' Commodore came closely second.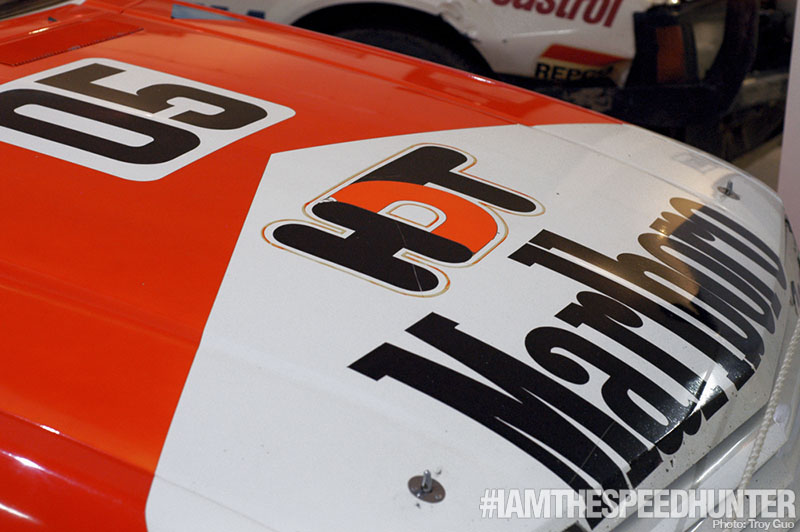 The most iconic livery in Australian motor racing history.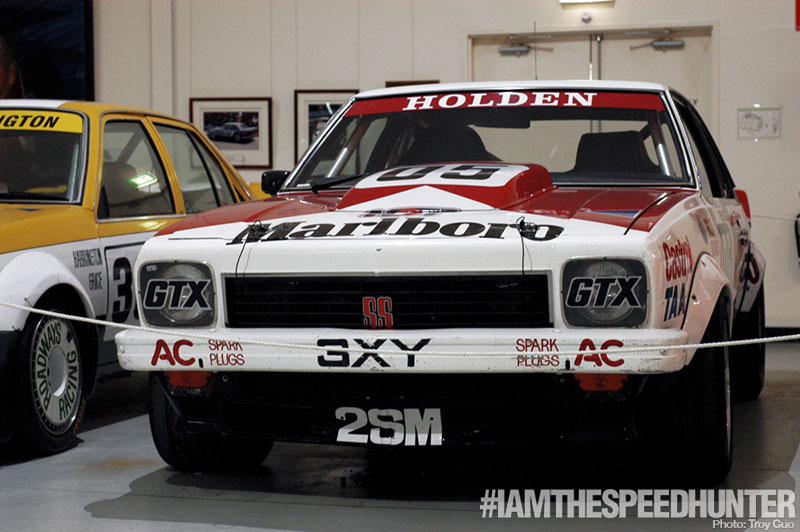 Back to the 70's, this is the answer from the Lion after 1977. The A9X Torana dominated the 1978 season, and of course, on the Mountain. And yes, its younger brother, the 1979 Bathurst winning A9X was the one that established the legendary status of "Peter Perfect", in which he led the race by six laps and set a new lap record on the final one.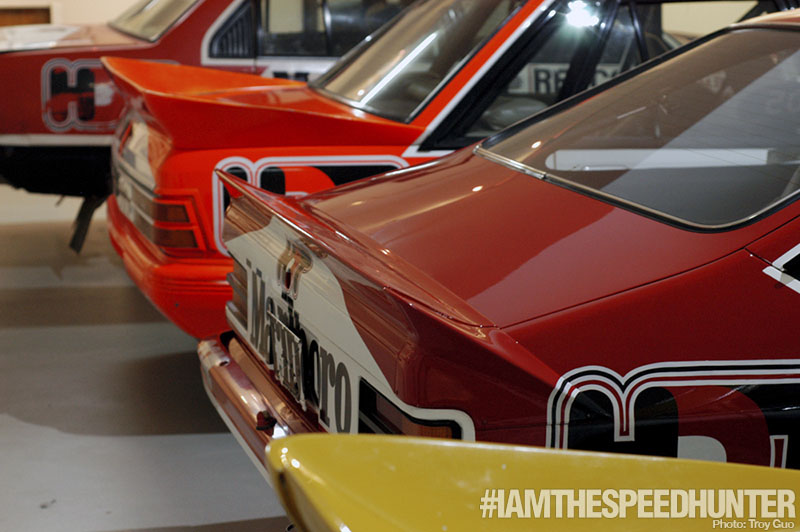 I always have a soft spot for the shape of duck tail spoilers…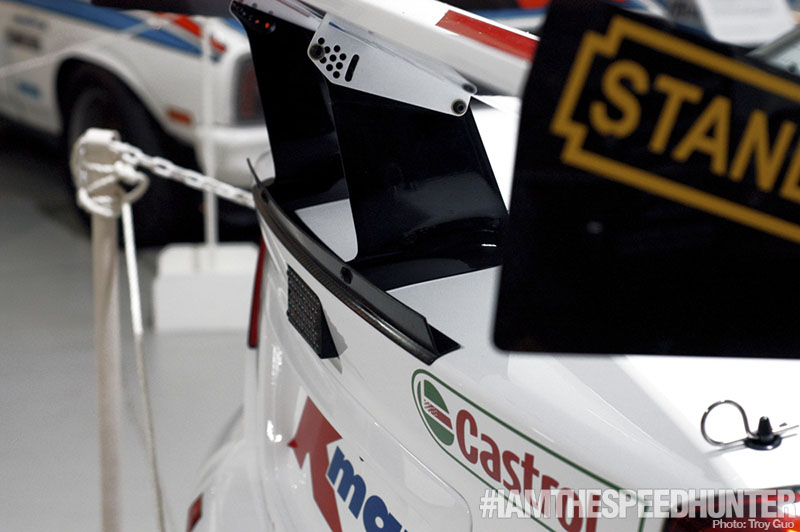 …of course, motor racing is all about being functional, and this is the difference twenty-something years made. I drooled over that little piece of carbon fibre trunk lid spoiler on the 2003 Bathurst lap record-breaking and race-winning VY Commodore of Greg Murphy and Rick Kelly for a good five minutes.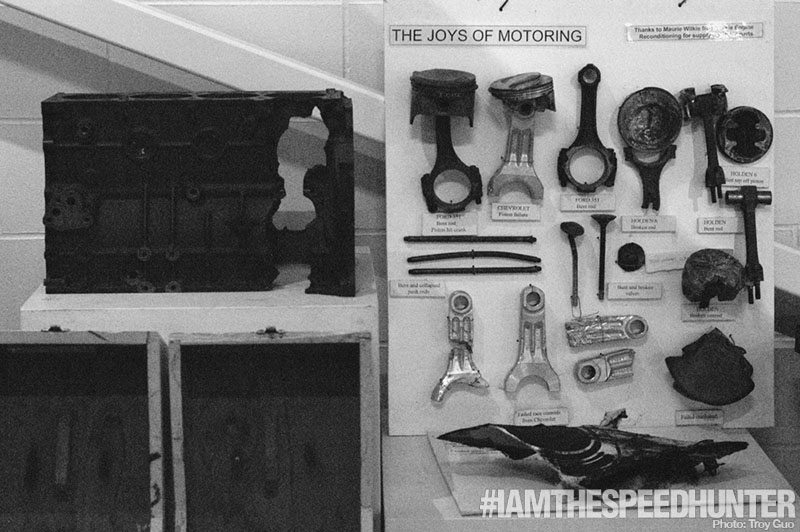 I later drove the Mount Panorama Circuit in my, well, two-litre naturally aspirated GC8 Impreza, clocked 150km/h on Conrod Straight, around half as what a modern V8 Supercar can easily achieve. It was slow, but was definitely an epic finish to an already awesome day out. Did run into some trouble with the 15-year-old EJ on my way home, but luckily nothing could be hung on "THE JOYS OF MOTORING" display…yet.
–
Troy Guo
About #IAMTHESPEEDHUNTER
We created #IAMTHESPEEDHUNTER to allow you the opportunity to share your skills and car culture experiences from around the globe with the rest of the Speedhunters audience.
How do you get involved? It's simple…
Flickr - Join our #IAMTHESPEEDHUNTER Flickr Group and share your favourite photos with us and others.
Instagram – Follow us on Instagram at @TheSpeedhunters and tag your own car culture images with #IAMTHESPEEDHUNTER
Twitter – Follow us on Twitter at @SPEEDHUNTERS and share your tweets with the #IAMTHESPEEDHUNTER hashtag.
Tumblr – Visit our Tumblr page to view the latest #IAMTHESPEEDHUNTER tagged images.
E-Mail – If you've been to a cool event and captured some amazing images, be sure to e-mail them to us on iamthespeedhunter@dev.speedhunters.com and tell us a little bit about the event. The images need to be a minimum of 800×533 pixels.
Have you submitted already but yet been featured? Here are some tips to help you…
DO – Submit your best work, regardless of when it was taken.
DO – Take your time shooting and consider each detail
DO – Try to submit each image no larger than 1000PX wide.
DON'T – Put a huge watermark on it. We'll make sure you're credited!
DON'T – Send us huge image files that kill our e-mail system!
日本のSpeedhunters読者にお知らせです。
Speedhuntersでは、週一回#IAMTHESPEEDHUNTERにて、読者の皆さんから寄せられたカーシーンの投稿写真を紹介しています。
投稿写真は、カーレース、カーショー、イベント等、車に関するものならなんでもOKです。
Speedhuntersで皆さんの撮ったカーシーンショットを世界中のファンに紹介して、あなたもSpeedhunters記者の仲間入りしましょう!
#IAMTHESPEEDHUNTERには、ツイッターかインスタグラムにて簡単に写真を投稿していただけます。
上記方法で写真を投稿する際は、写真に#IAMTHESPEEDHUNTERのハッシュタグを付けてください。
また、メールアドレスiamthespeedhunter@dev.speedhunters.comでも投稿受付しています。
写真は、800×533 ピクセル以上のJPGのフォーマットでお願いします。
上記サイズより小さい写真ですと、すばらしい写真でもサイトの写真サイズの関係上掲載できないことがありますのでお気をつけください。
投稿された写真は世界中のSpeedhunters読者とシェアされますので、あなたのベストショット写真を投稿してくださいね!
また、写真に併せてどういった写真なのか、どこで撮られた写真なのかの説明と投稿者様のお名前を明記の上投稿お願いします。
皆さんからの投稿お待ちしています!