… or color as some of you would say. Regional spelling differences aside, we couldn't be happier with the quality of the photographs you submitted for our first #IAMTHESPEEDHUNTER theme. I think our inbox is going to need some time to recover for the next theme – more on that in a bit – but for now, let's take the time to appreciate just some of the amazing photographs that you have created.
Topping the pile this week is Nicolas Serre's perfect pan of a Legends Cup Car.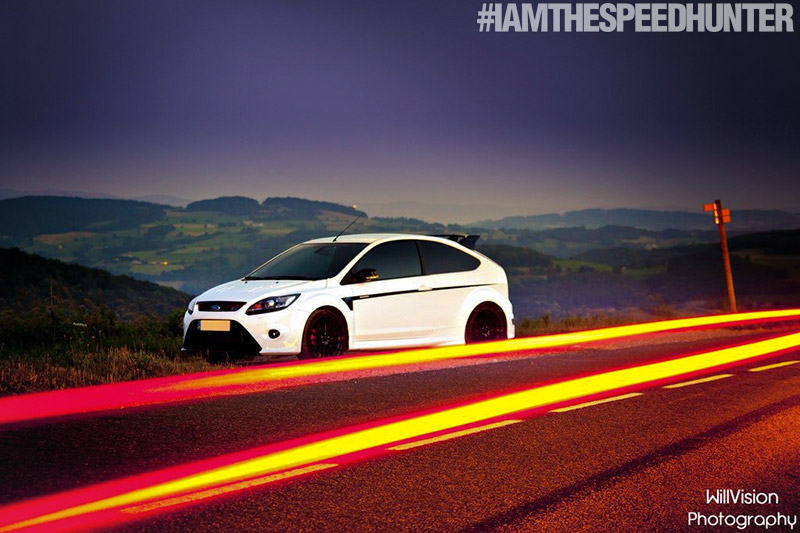 Using a long exposure and a little bit of luck, William Guillon benefitted from the tail lights of a car passing through the frame.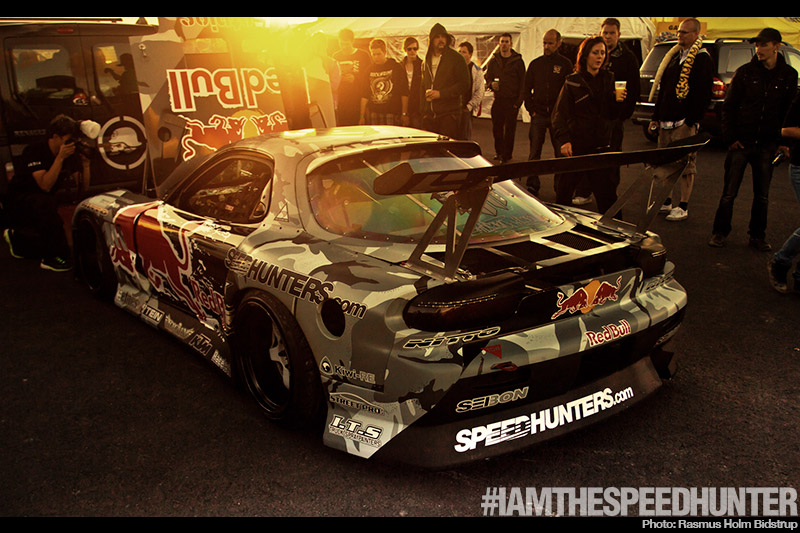 I'm still jealous I didn't make it to Gatebil this year, but I really felt like I've experienced it vicariously. This dusky submission shows the benefit of the perfect light.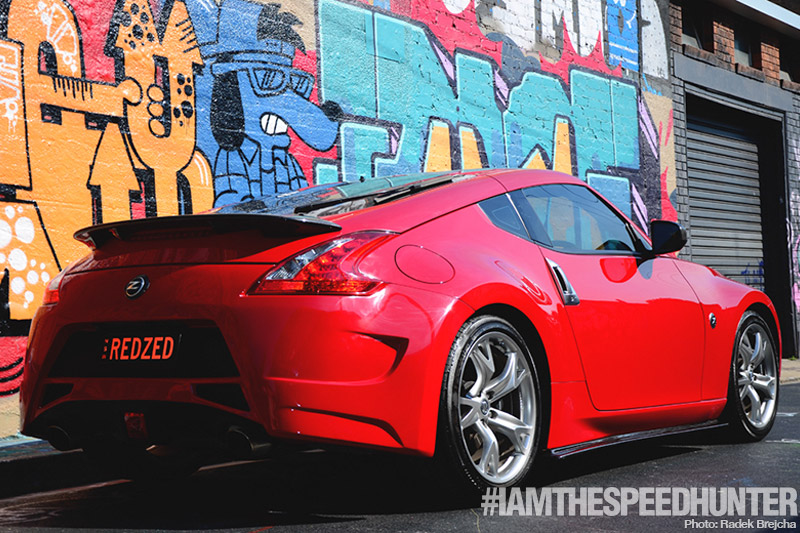 Even with harsh day light, you can still come up trumps. Radek Brejcha's 370Z against some bright street art was in perfect keeping with our theme.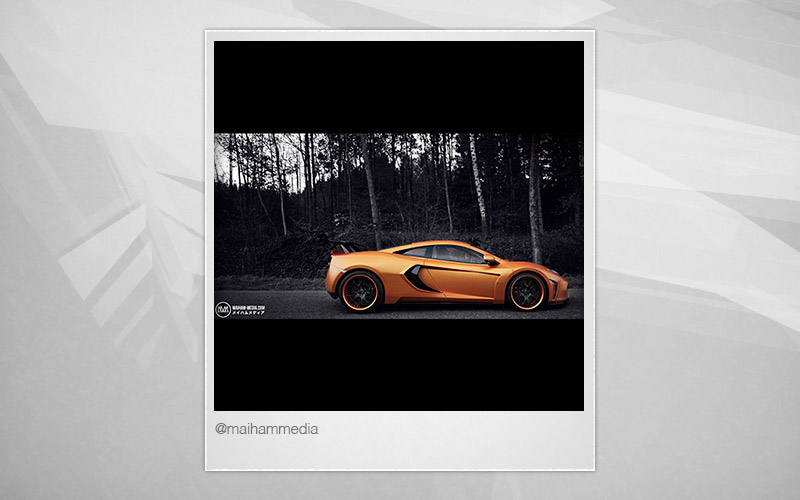 Mr. Huxham has been at it again, this time desaturating the background to help this McLaren pop.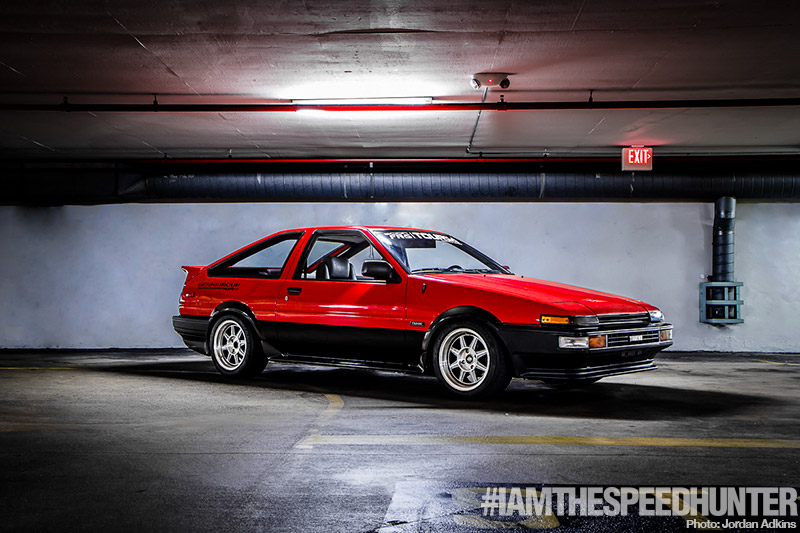 Jordan Adkins caused me many dilemmas this week. He sent an e-mail with so many quality submissions that I nearly gave myself an aneurysm. In the end, I settled on this beautiful red Trueno in an underground car park. Red is a really difficult colour to photograph but Jordan has done a top job replicating the depth of the paint.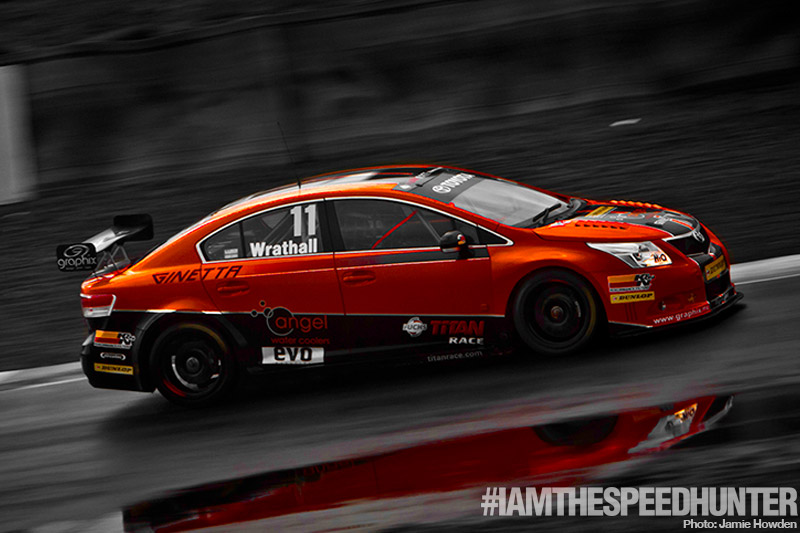 With such an open theme like 'colour', we got some great interpretations. From all of the colours of the rainbow to much darker tones, you really challenged the theme.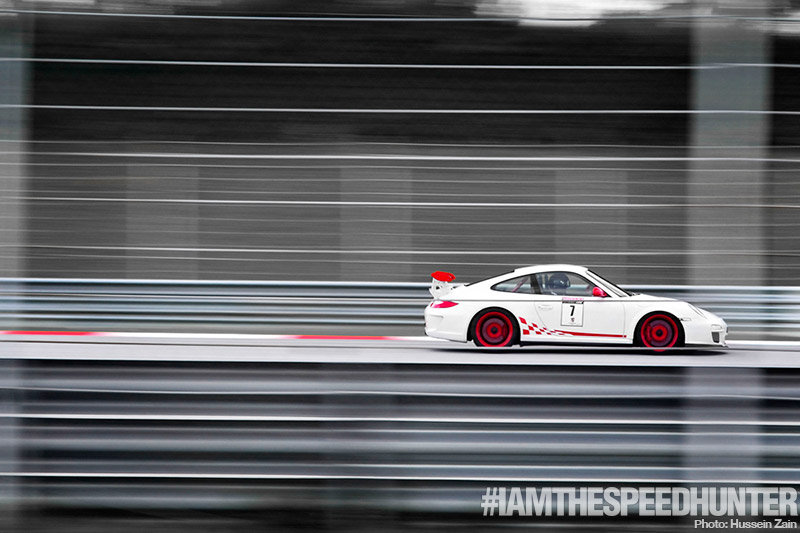 Sometimes the absence of certain colours helps others scream.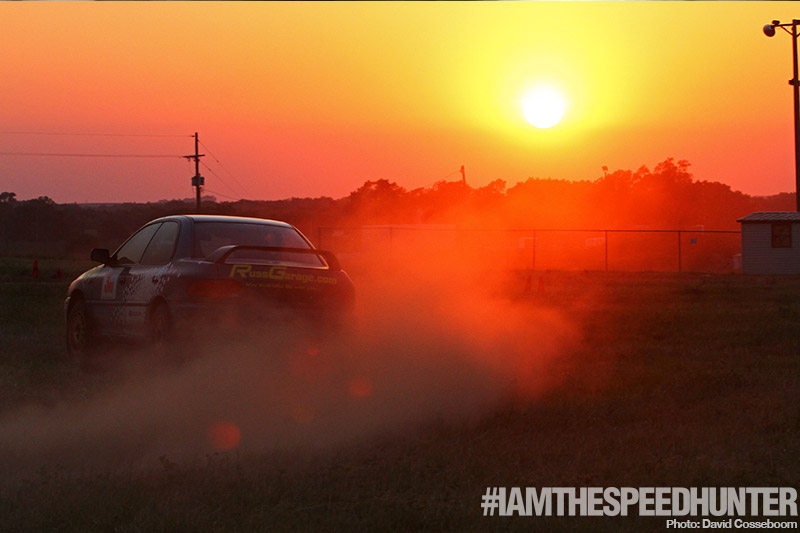 There's a lot to be said for being out there at the right time however.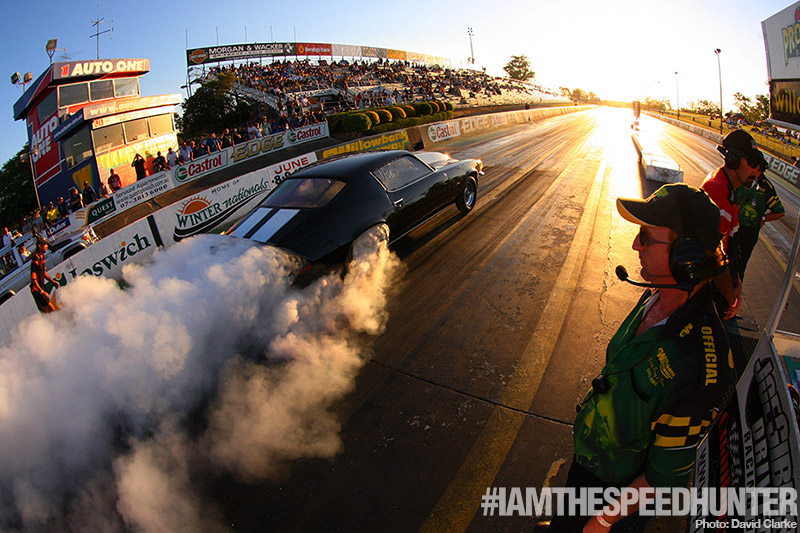 David Clarke used the setting sun to great effect here. In photography class, you're normally told to never shoot into the sun but there's always an exception to every rule.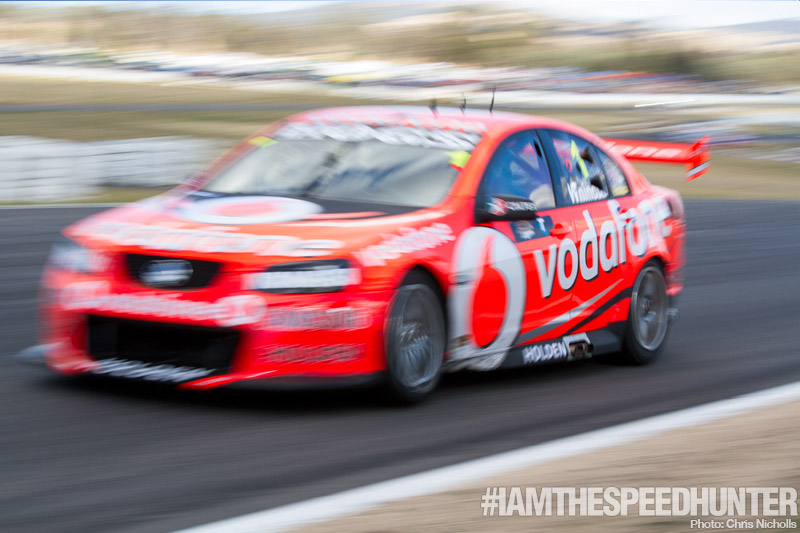 A bright paint job accurately captured is tougher than you'd think. It's very easy to screw up colour temperatures and end up a shade or seven in the wrong direction.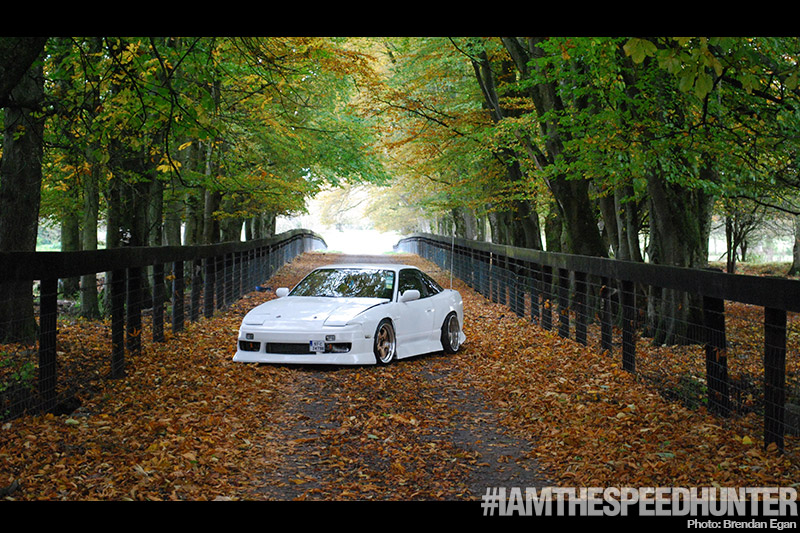 Working with autumnal colours is another interpretation, although this opportunity tends to only come around once every year …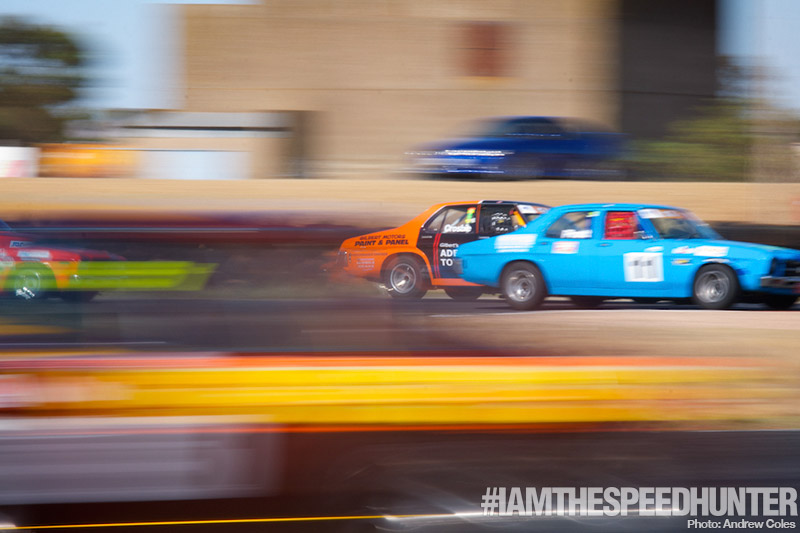 A very effective method is to drop your shutter speed way below your comfort zone…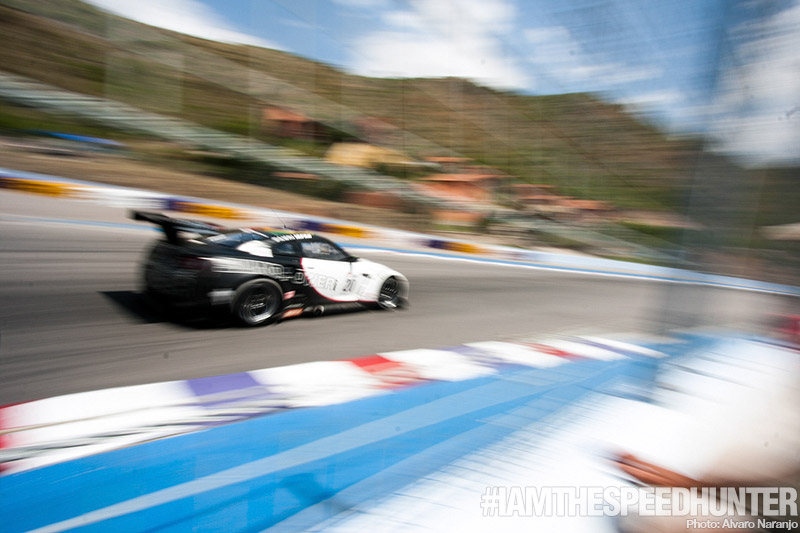 … and watch as the world dissolves into a blur of abstract colour.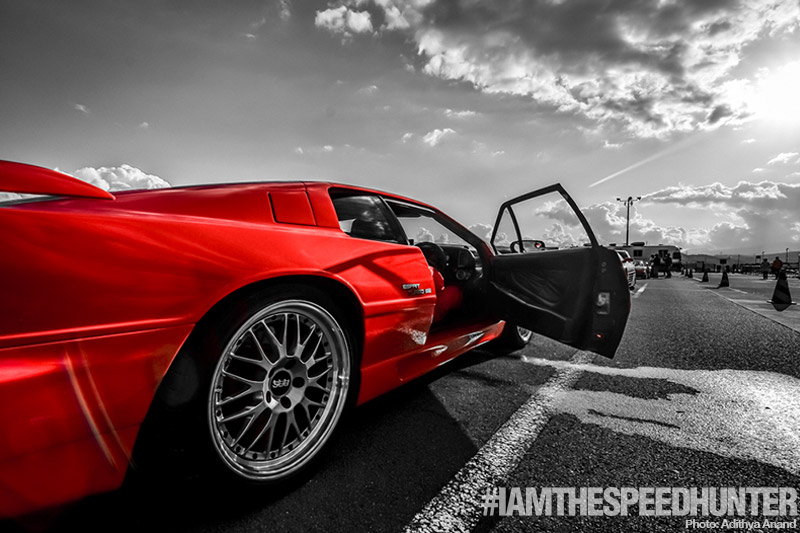 Sometimes though, a lady in red is all you need.
Next week's #IAMTHESPEEDHUNTER posts will be catching up with some of the non-theme based submissions we've received along with announcing the next theme. It will also be the last week where I'll be considering submissions for our first annual #IAMTHESPEEDHUNTER Award so make sure to get your submissions in to us in good time.
–
Paddy McGrath
paddy@dev.speedhunters.com
About #IAMTHESPEEDHUNTER
We created #IAMTHESPEEDHUNTER to allow you the opportunity to share your skills and car culture experiences from around the globe with the rest of the Speedhunters audience.
How do you get involved? It's simple…
Flickr - Join our #IAMTHESPEEDHUNTER Flickr Group and share your favourite photos with us and others.
Instagram – Follow us on Instagram at @TheSpeedhunters and tag your own car culture images with #IAMTHESPEEDHUNTER
Twitter – Follow us on Twitter at @SPEEDHUNTERS and share your tweets with the #IAMTHESPEEDHUNTER hashtag.
Tumblr – Visit our Tumblr page to view the latest #IAMTHESPEEDHUNTER tagged images.
E-Mail – If you've been to a cool event and captured some amazing images, be sure to e-mail them to us on iamthespeedhunter@dev.speedhunters.com and tell us a little bit about the event. The images need to be a minimum of 800×533 pixels.
Have you submitted already but yet been featured? Here are some tips to help you…
DO – Submit your best work, regardless of when it was taken.
DO – Take your time shooting and consider each detail
DO – Try to submit each image no larger than 1000PX wide.
DON'T – Put a huge watermark on it. We'll make sure you're credited!
DON'T – Send us huge image files that kill our e-mail system!
日本のSpeedhunters読者にお知らせです。
Speedhuntersでは、週一回#IAMTHESPEEDHUNTERにて、読者の皆さんから寄せられたカーシーンの投稿写真を紹介しています。
投稿写真は、カーレース、カーショー、イベント等、車に関するものならなんでもOKです。
Speedhuntersで皆さんの撮ったカーシーンショットを世界中のファンに紹介して、あなたもSpeedhunters記者の仲間入りしましょう!
#IAMTHESPEEDHUNTERには、ツイッターかインスタグラムにて簡単に写真を投稿していただけます。
上記方法で写真を投稿する際は、写真に#IAMTHESPEEDHUNTERのハッシュタグを付けてください。
また、メールアドレスiamthespeedhunter@dev.speedhunters.comでも投稿受付しています。
写真は、800×533 ピクセル以上のJPGのフォーマットでお願いします。
上記サイズより小さい写真ですと、すばらしい写真でもサイトの写真サイズの関係上掲載できないことがありますのでお気をつけください。
投稿された写真は世界中のSpeedhunters読者とシェアされますので、あなたのベストショット写真を投稿してくださいね!
また、写真に併せてどういった写真なのか、どこで撮られた写真なのかの説明と投稿者様のお名前を明記の上投稿お願いします。
皆さんからの投稿お待ちしています!