It's time to break away once more from our Speedhunters Awards voting and year in review stories for the final #FeatureThis Car Spotlight of the year. Today's submission comes from Joshua Mead of South Bend, Indiana. Josh is the proud of owner of this 1973 Mitsubishi Galant Station Wagon, or Dodge Colt as it was sold as in the United States.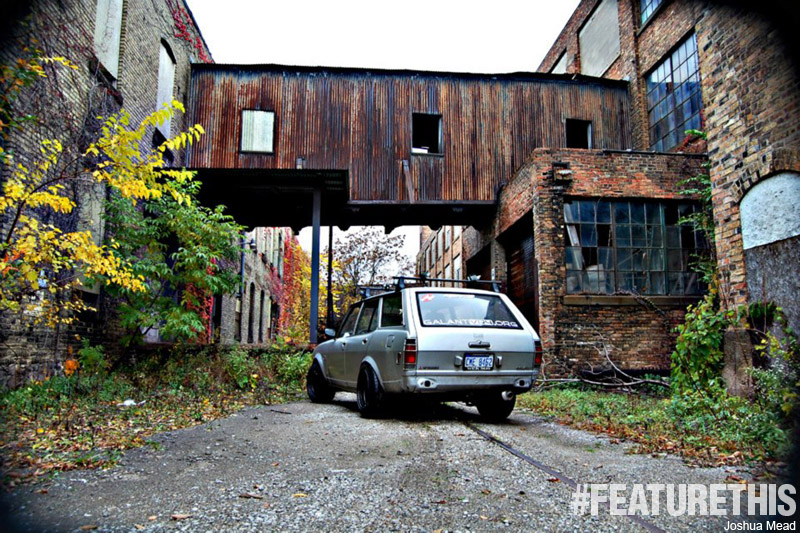 When Joshua came across the car for sale in San Francisco he decided to purchase it sight unseen. He flew out to the West Coast with his girlfriend, bought the car and then proceeded to drive it across the country back home to Indiana. While the original 4G52 didn't have any problems getting them home, the old carbureted two liter motor was not part of his future plans for the car.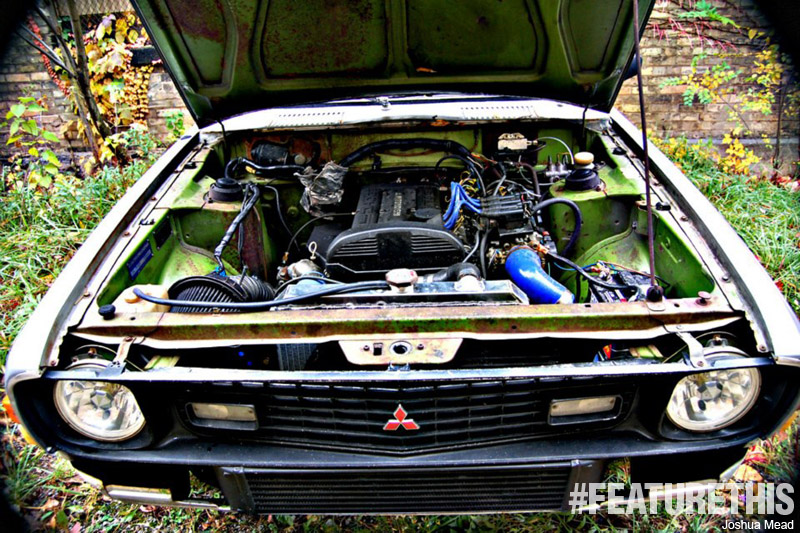 Not long after he got back, Joshua pulled the stock motor and replaced it with a 4G63 turbo motor from the early '90s. The motor is largely stock besides the changes needed for the RWD-application. There is however an Evo 8 intake manifold, a custom exhaust using a Yamaha motorcycle muffler, and front mount intercooler from a Dodge Neon SRT-4. The motor is mated to a stock 1977 5-speed transmission.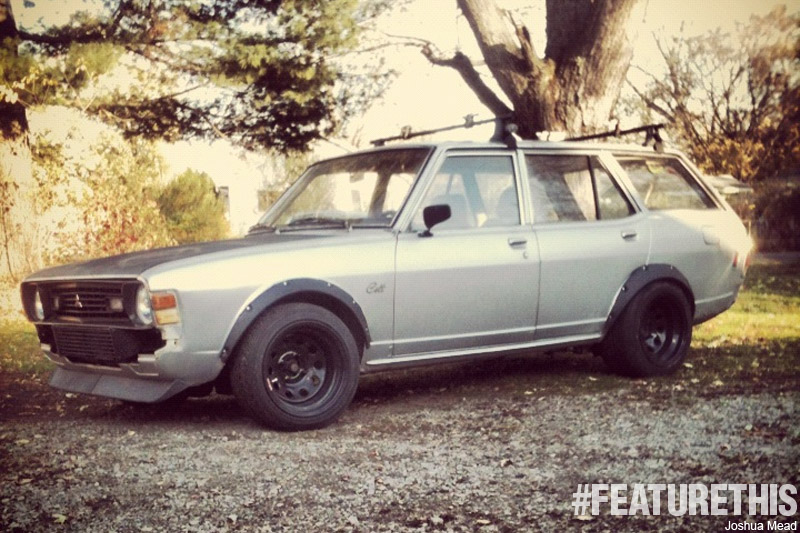 The body of the car is largely original, save for a set of ZG style over fenders that cover Diamond Racing wheels 15×8 in the front and 15×10 in the rear. I also dig the subtle front chin spoiler.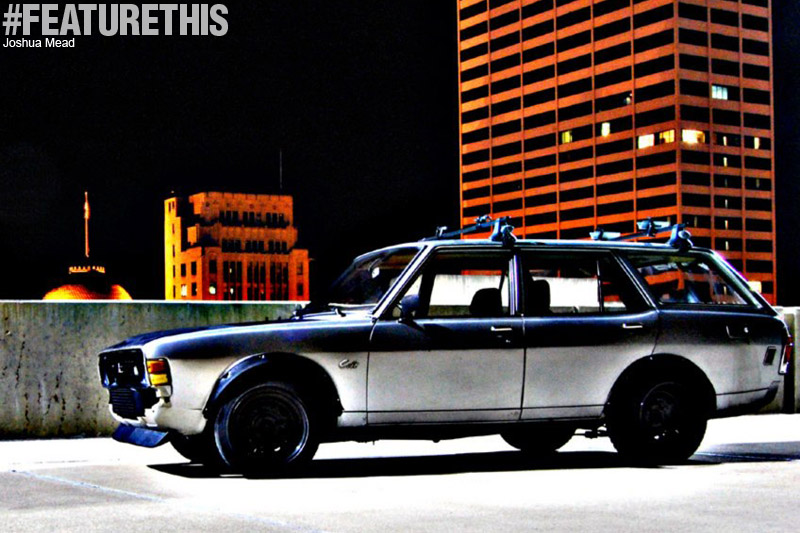 Classic Mitsubishis never seem to get the attention they deserve so it's really nice to see what Joshua has done with his wagon. Keep up the good work!
If you have a cool car or build story that you think is worthy of being featured on Speedhunters, drop us a line at featurethis@dev.speedhunters.com . Please make sure to include your name and location, as well as some basic details and specs, along with at least 5-10 photographs. Photos should be no less than 800 pixels wide and in .JPG format.
Of course you can also join in by using the #FeatureThis hashtag on your favorite social media service and keep track of what's happening in the #FeatureThis department by visiting http://featurethis.dev.speedhunters.com/ .
あなたの愛車をSpeedhuntersで紹介してみませんか?
世界中のSpeedhuntersの読者にあなたの愛車を自慢してみませんか?
興味のある方は愛車の写真と簡単な車のスペックを下記のメールアドレスまでお送りください。
featurethis@dev.speedhunters.com (日本語OKです。)
あなたの名前と住んでいる場所を明記してください。 可能ならば写真は800ピクセル以上でお願いします。
またはTwitterとInstagramのユーザーは#featurethisのハッシュタグで投稿することができるようになりました。
もちろんオールジャンル歓迎です!
皆さんからのメールお待ちしています。
-Mike