Racing is in Germany's blood: since the pre-war days facing up to the big three of France, Italy and Great Britain, the Silver Arrows have been pounding the opposition on the tracks around the world for over 80 years. The 2012 Essen Motor Show put on a special display of sportscars in Hall 3 celebrating the rebirth of the World Sportscars in its modern guise as the FIA World Endurance Championship, which showed off four decades of stunning cars – including this pair of Sauber-Mercedes Group C behemoths.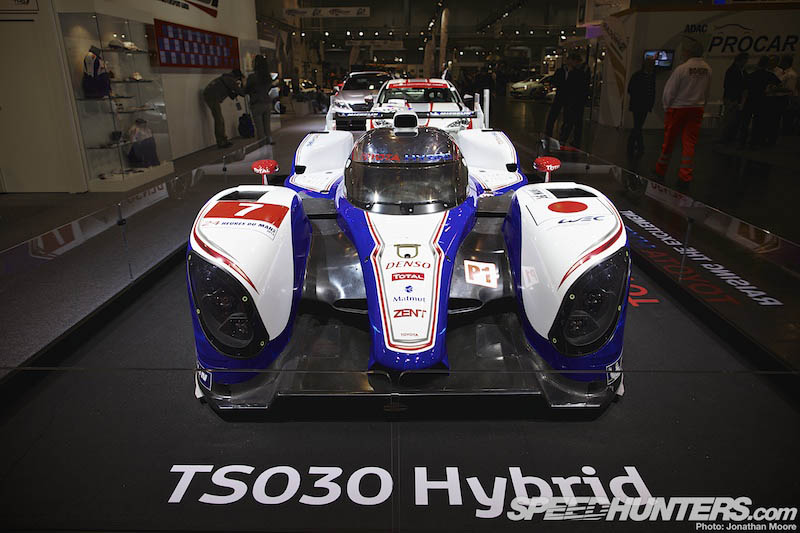 Around the show you could also find the oldest '50s sportscar and newest hybrid-powered Le Mans Prototype…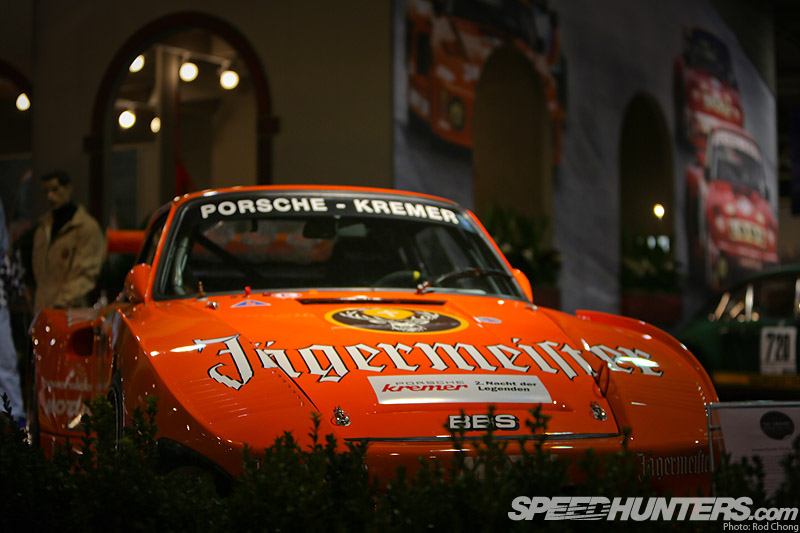 …and plenty more besides hiding around every corner across the other halls. Motorsport has been fully embraced by the Essen Motor Show and now permeates every aspect of it.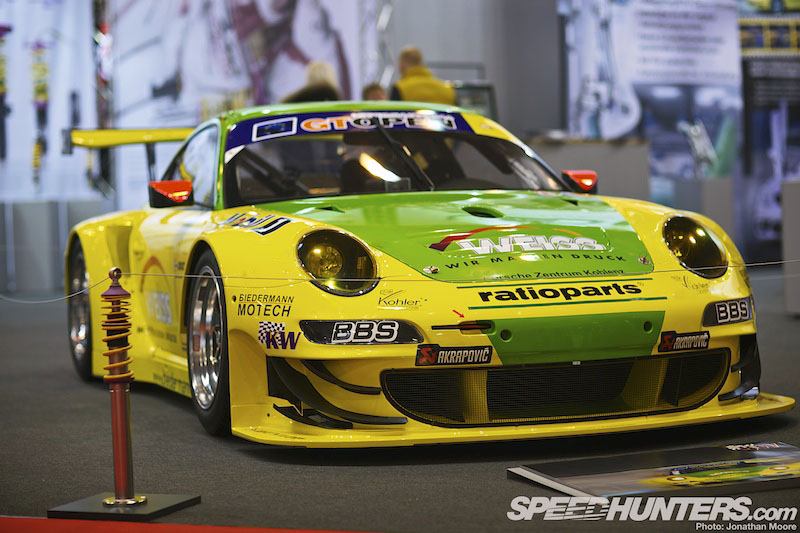 But Essen isn't just about the celebration of old racers – on the contrary, the special historic exhibits just backed up the real thrust of the show: to promote modern motorsport to the hundreds of thousands of fans who will pour through the gates of Messe Essen over its nine-day show period.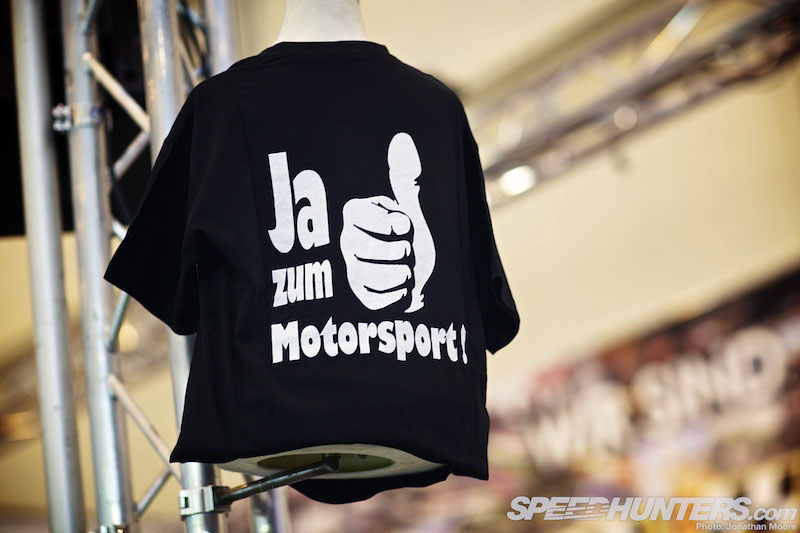 Not that visitors looked like they needed much convincing… This is a sentiment that I very much agree with.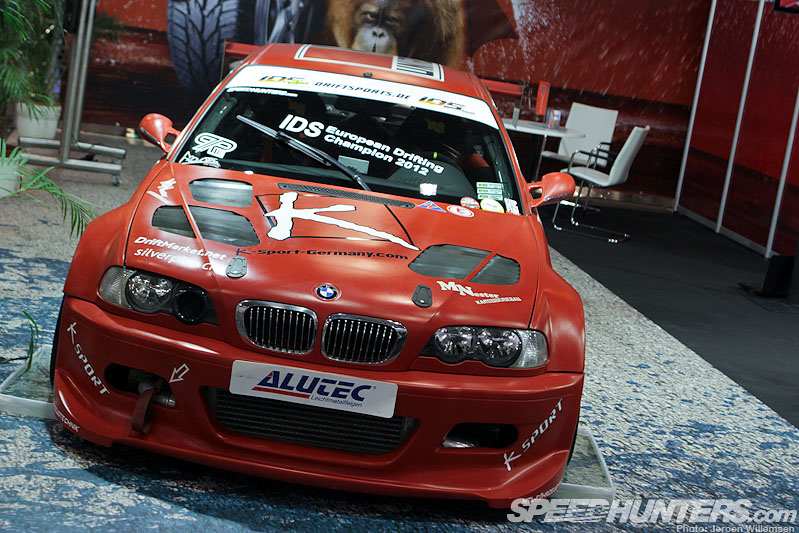 Along with the display area for classic racers, a second major hall was dedicated to every conceivable form of contemporary motorsport available in Germany.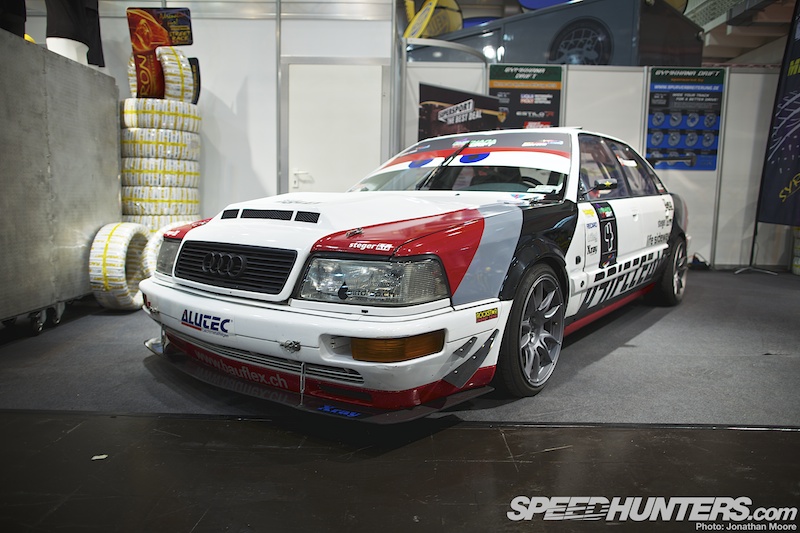 Hill-climbing, Time Attack, drifting, single seaters, touring cars, multiple levels of GT racing – everything was there to sample and sign up to, presented by a combination of racecar manufacturers, series organisers and the major German tracks.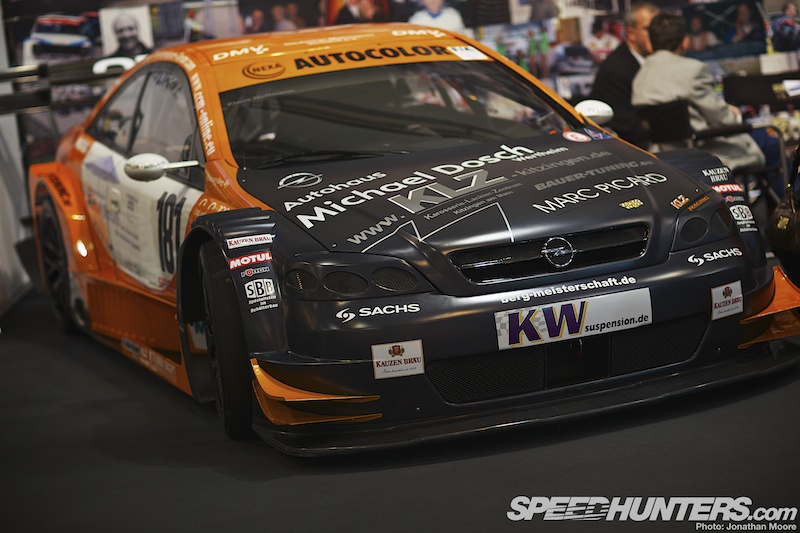 Want to take an old DTM racecar hill-climbing?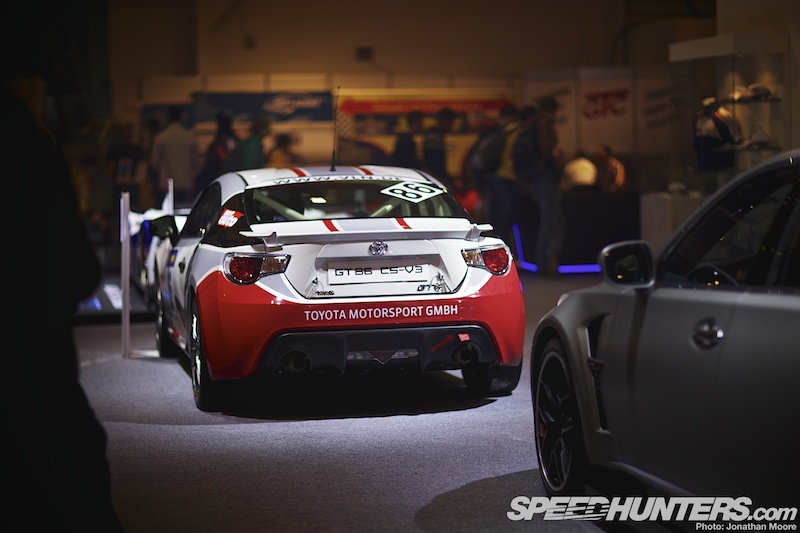 Or jump in the new trackday-prepped GT86 CS-V3 that's just been launched in Germany? If you wanted to get racing, then Hall 6 was the place to be.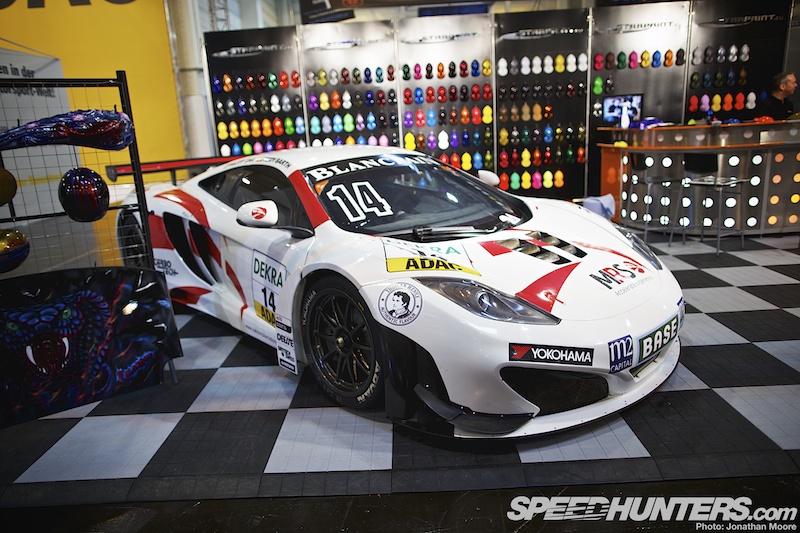 More high-end racecars decorated booths throughout the show. It became a normal occurrence to wander past a McLaren MP4-12C GT3 on a paint stand…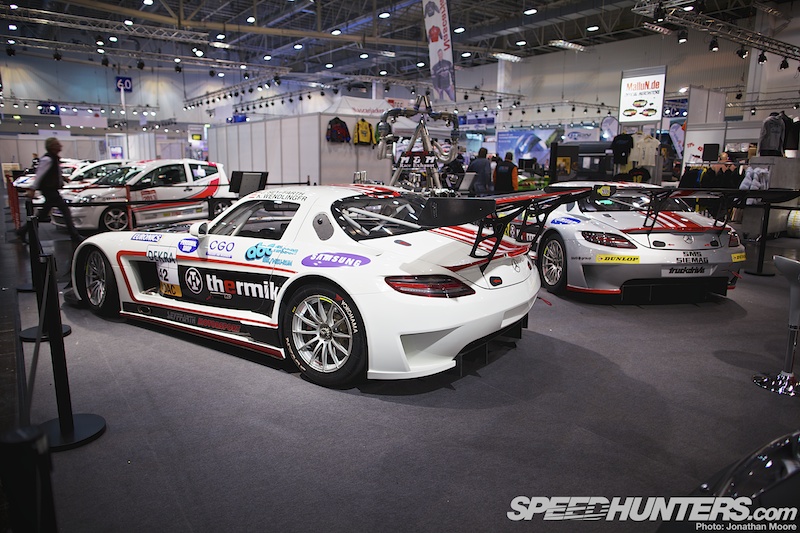 …and it seemed like almost every Mercedes-Benz SLS AMG GT3 so far constructed was in Essen, spread across the halls like racing confetti.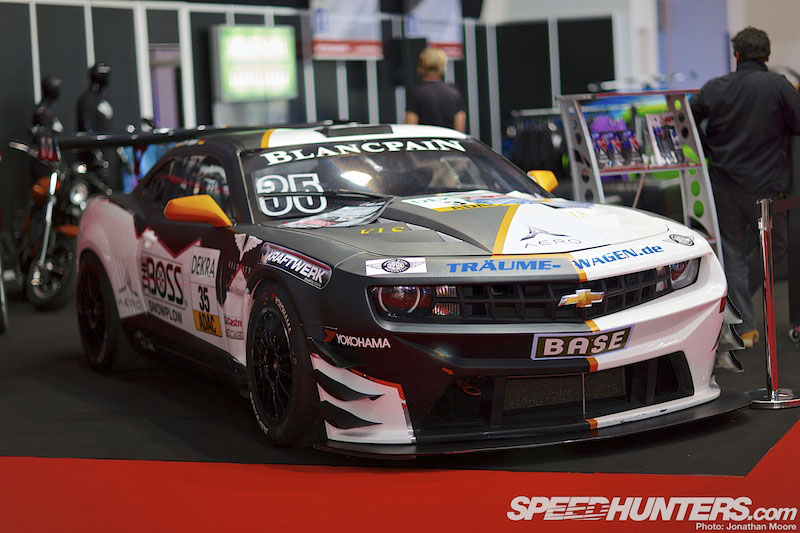 Brand new racecars like Reiter Engineering's Camaro GT3 could be admired up close. The Camaro first appeared this year in the ADAC GT Masters series in the hands of Yaco Racing, who are planning to mount a two-car attack with the US musclecar in 2013.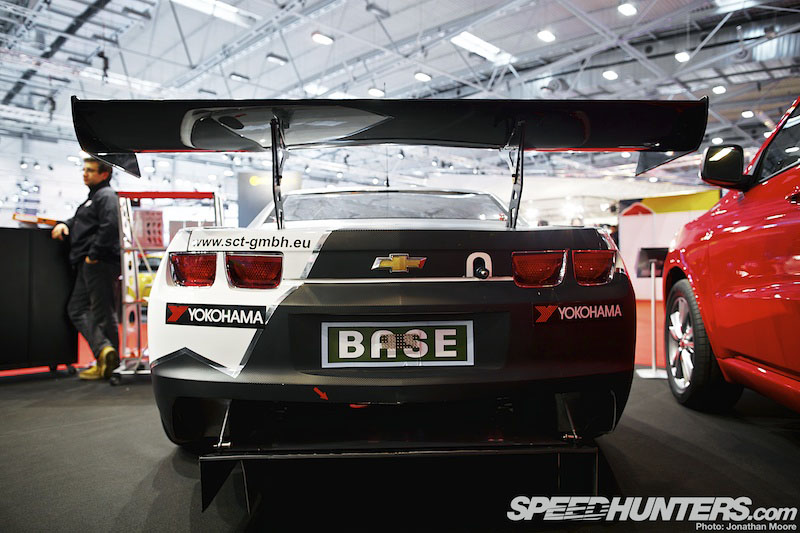 Although there's still a lot of politics to iron out in global GT racing, GT3 is still an incredibly strong category when the correct format is used: just look at GT Masters and the Blancpain Endurance series. GT3 racers tick all the boxes for me: a great mix of engines and body shapes, oversized aero and ridiculously big rear wings. The Camaro has a 7.9-litre V8, perfectly highlighting how the more open rules in GT3 allow a wide range of cars to be developed for the series.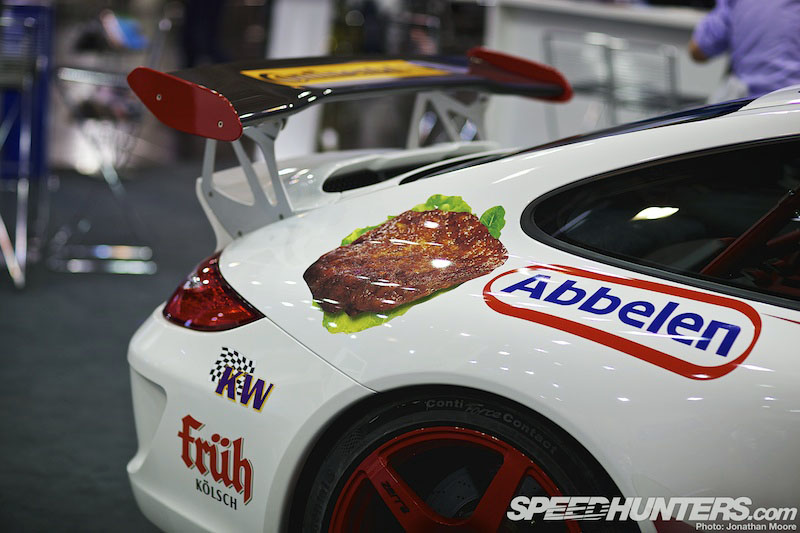 Sponsorship is of course important: and what better combination than meat and beer? The perfect car for the Nürburgring 24 Hours!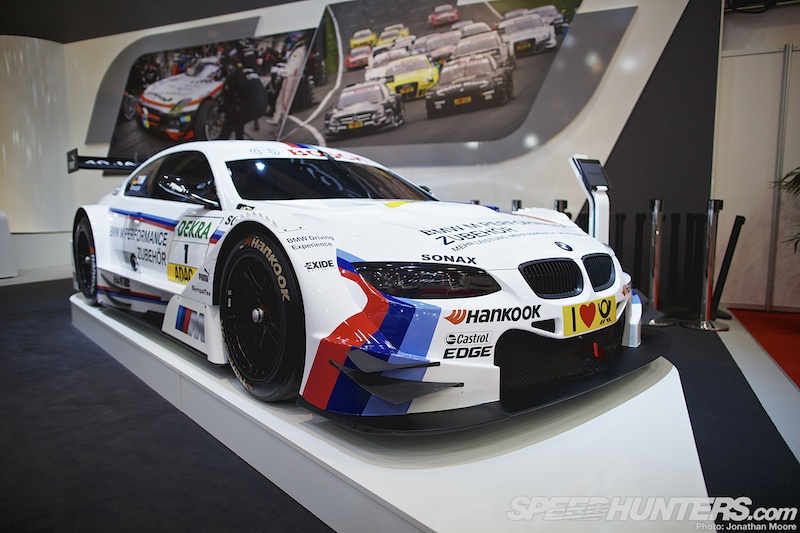 Having not caught up with the DTM this year except on TV, the quantity of 2012 cars at Essen was a great opportunity to check out the latest generation of DTM track weaponry in detail.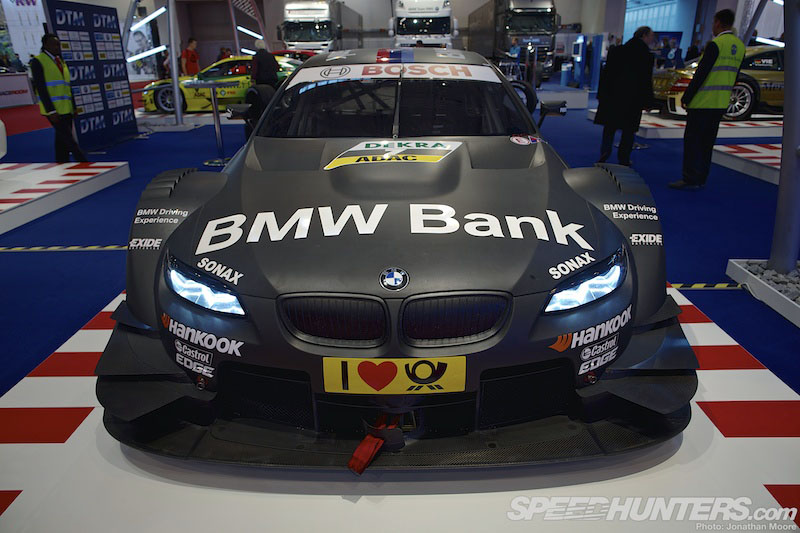 BMW's Bruno Spengler took the championship after a hard-fought season; the front of his BMW M3 looks positively architectural with its stepped, spiralling front aero appendages.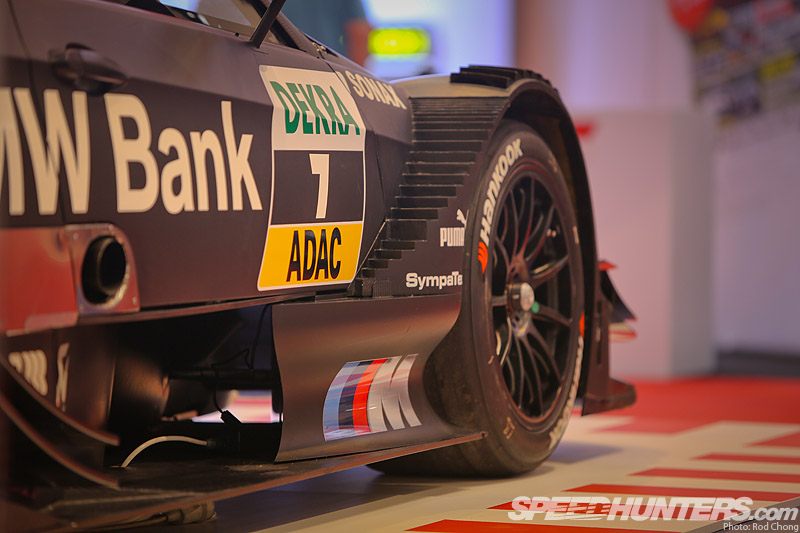 From low down you can see how advanced these cars are, and why drivers so often compare them to single-seaters with roofs. Tunnels under the nose channel air to the complex aero at the sides of the cars – and according to the revised rules these are theoretically simpler constructions than previously allowed! Looking at this you wouldn't believe it.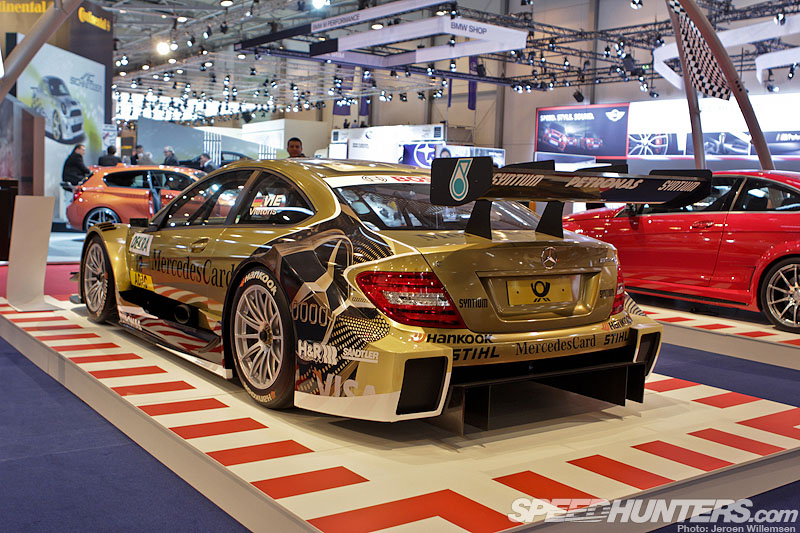 That said, although the front and side aero is still awash with winglets, louvres and tunnels the rear of the cars is definitely more simplistic: sculpted rear vents from the wheel arches along with deep diffusers and smaller rear wings. They are incredible-looking racecars: it's just a shame that so few tracks show them off to their best and let them stretch their legs.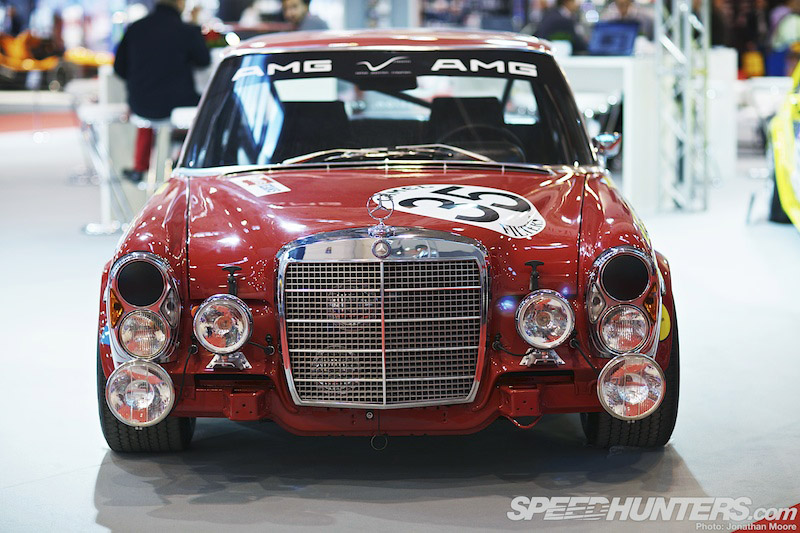 Although Porsche are of course synonymous with Germany's racing success, Mercedes-Benz have an even longer history. We've seen this 300 SEL 6.8 AMG a couple of times recently: Hans Heyer and Clemens Schickentanz drove it to a class victory and second place overall at the 1971 Spa 24 Hours. What an example of taking a saloon, dropping it, adding enormous rubber and plumbing in a ridiculously big engine. I'm glad to see that this is still the basic premise for so many modern racing cars.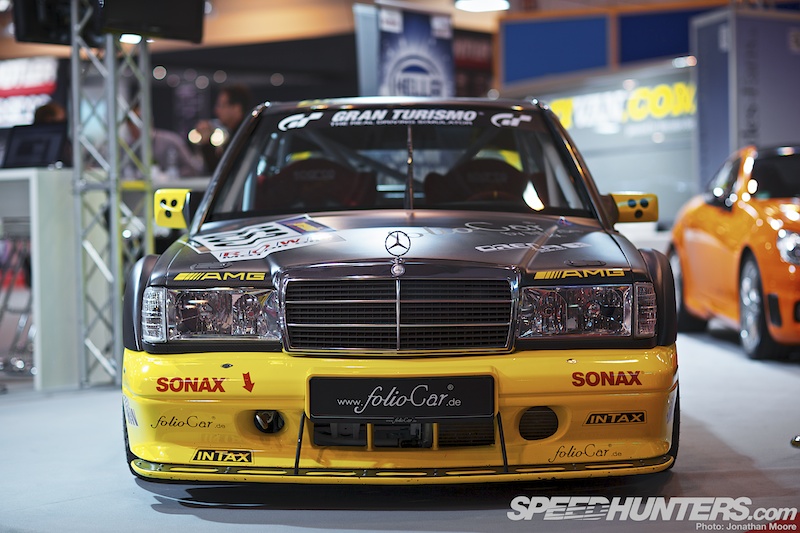 The DTM has featured some amazing cars over the years, like the 1990 Mercedes AMG 190 Evo II. This car now runs in the Nordschleife-based VLN series, which in itself allows drivers to enjoy a huge spectrum of old and new racecars around the legendary track.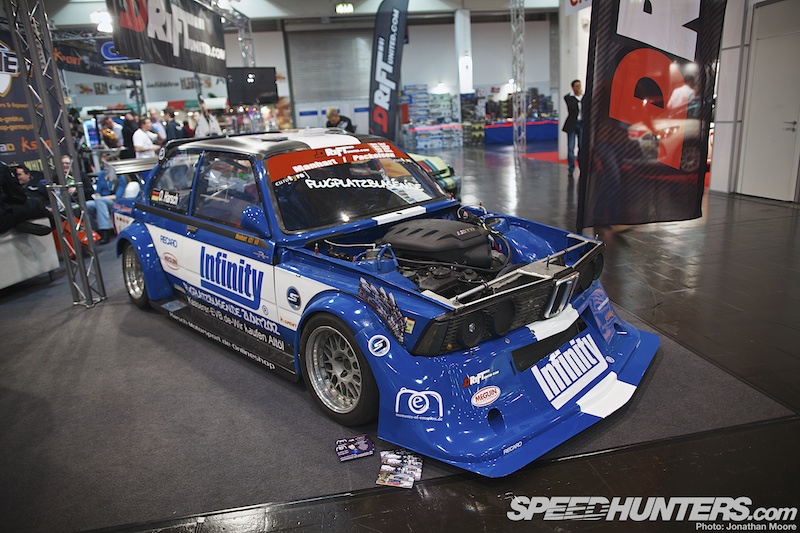 DriftUnited had strong representation on their stand: it's not often you see a drift spec E21, especially not one with a shovel wing that looked like it was straight out of 1970s Group 5.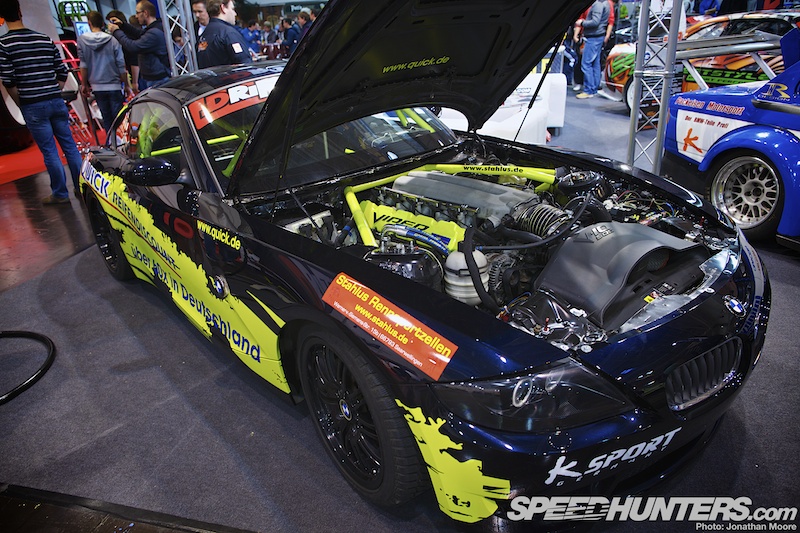 Next door, a Z4 had somehow squeezed a dayglo V10 Viper unit into its nose…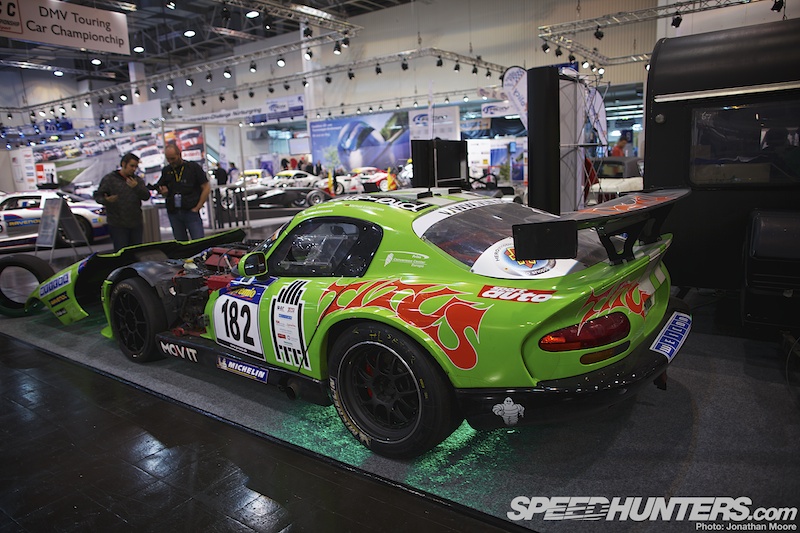 …whilst this nearby VLN Viper showed the V10 in its natural habitat.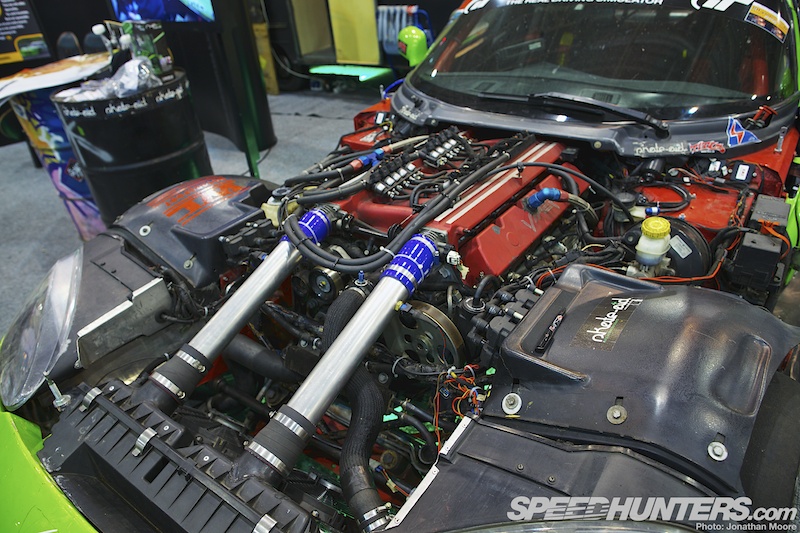 I know everyone loves Viper engine transplants, but you can't beat a Viper engine in its proper place. It's an industrial-scale weapons complex that deserves a suitably oversize environment to operate in.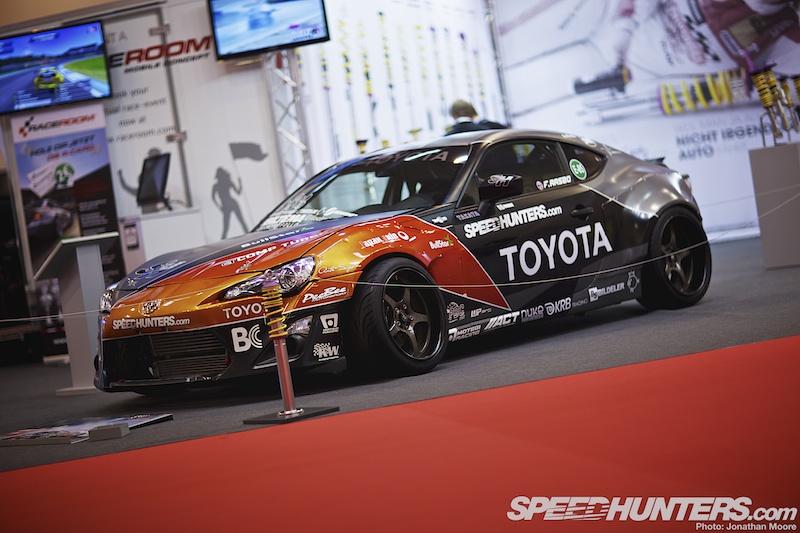 Over on the KW stand, Fredric Aasbø's Toyota 86-X was on display behind suspension-mounted ropes – a nice touch!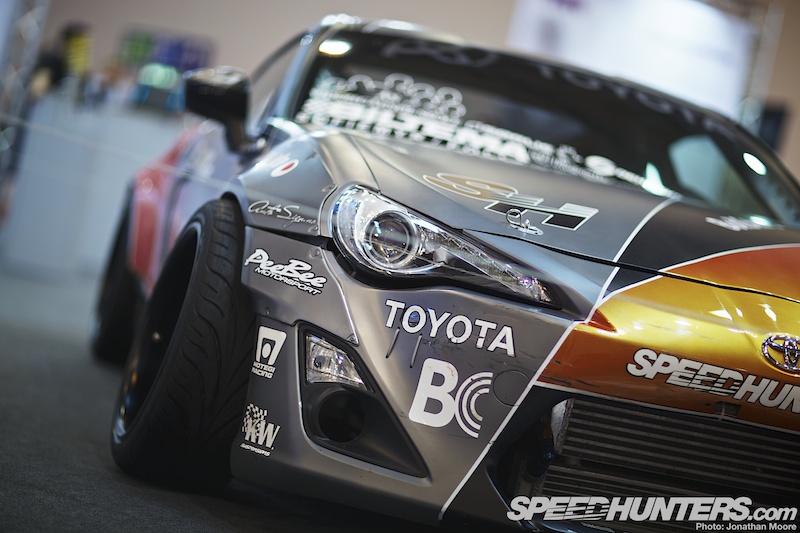 The ultra-wide front rubber and extreme camber still makes me gasp every time I see it… What a car! Hopefully we'll see it out even more frequently in 2013.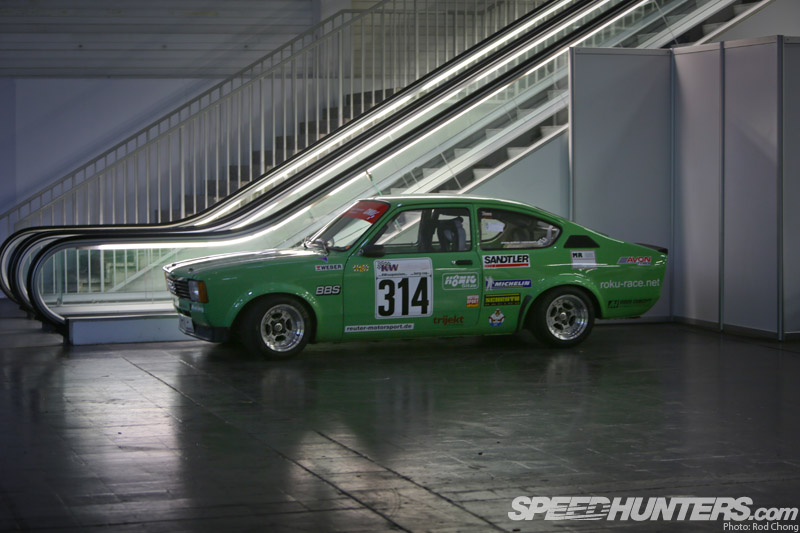 Backing on to Hall 6 was the Motorsport Arena: a fearsomely tight course laid out on the slippery hall surface where a wide selection of racers and drifters could show off to the crowds.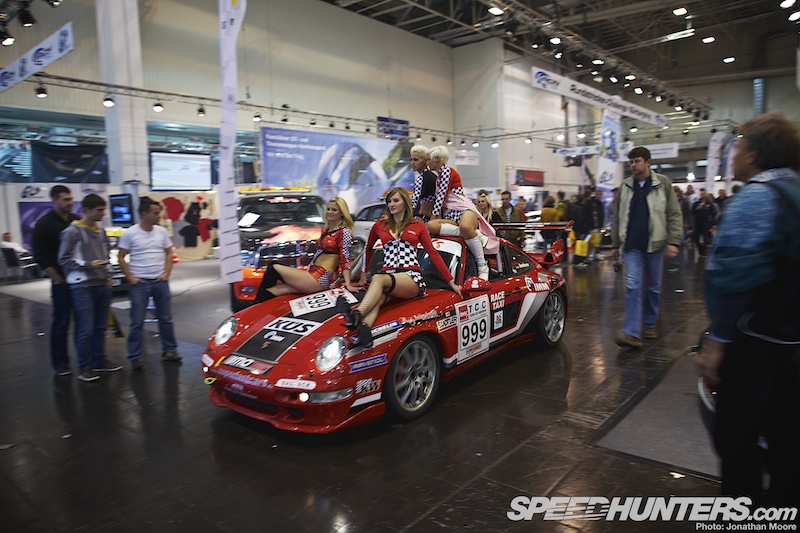 Some cars apparently required serious ballast to help with control around the narrow course.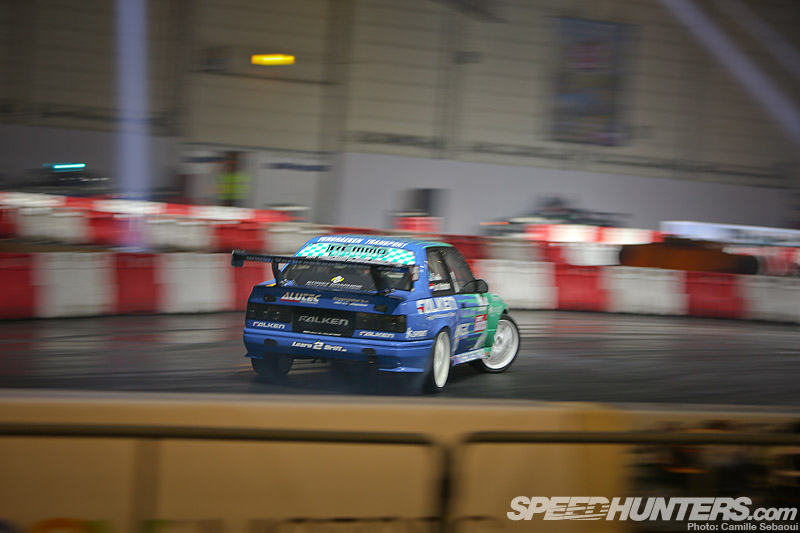 Remmo Niezen and Lars Verbraeken, stars of Ken Block's recent European Gymkhana event, were wowing everyone in their Falken BMWs.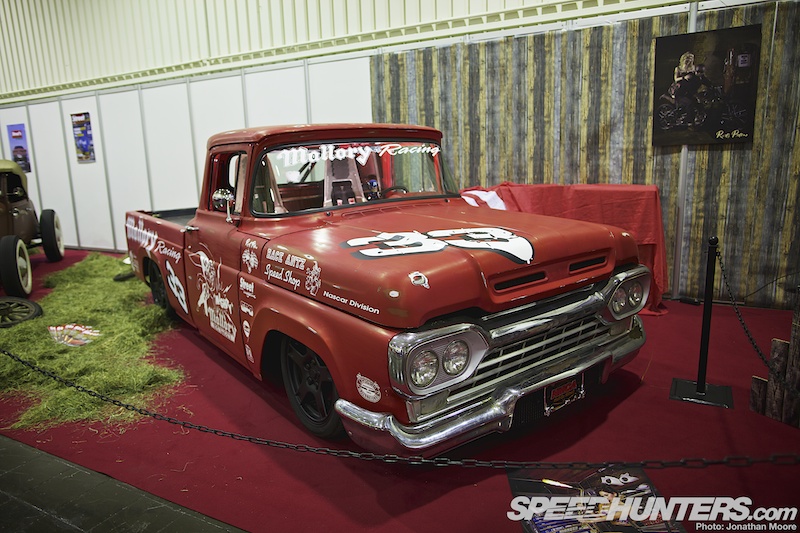 How about this for an unexpected track-day car? It was packing some serious firepower under the hood. We need to find out more about it! Imagine this at Gatebil…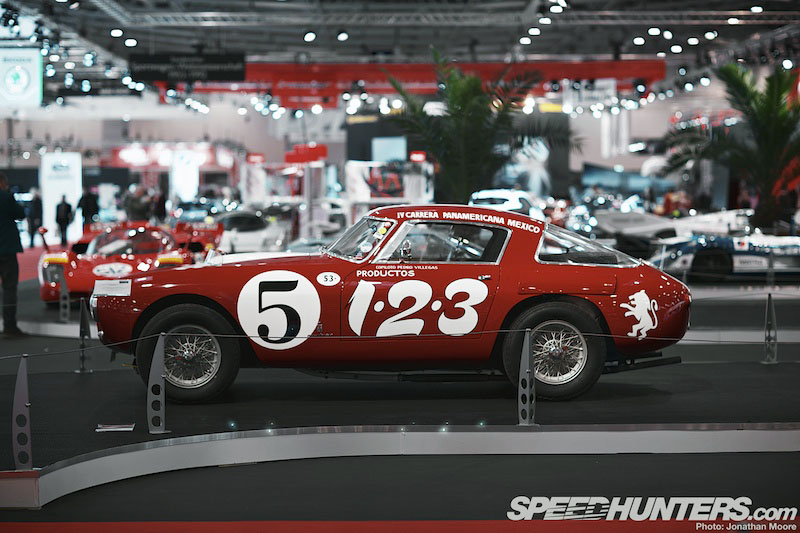 Back to Hall 3 and the World Sportscar Championship displays: a visual history of the evolution of sportscar racing across the decades.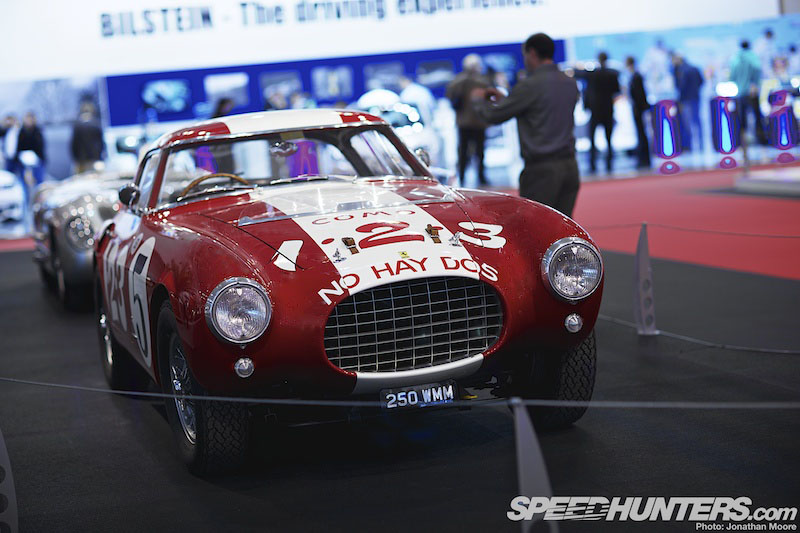 Ferrari's hand-built V12-powered 250MM (MM for Mille Miglia) was entered into the debut year for the WSC, 1953, which included such tough events as Mexico's Carrera Panamericana road race, the Targa Florio and the Mille Miglia itself.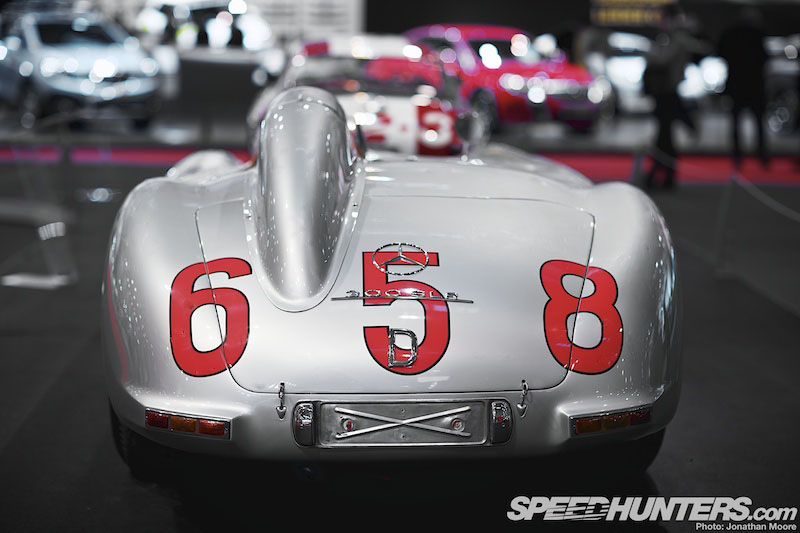 Although the '50s were awash with iconic cars, the Mercedes 300SLR could be said to top them all, especially in Mille Miglia livery.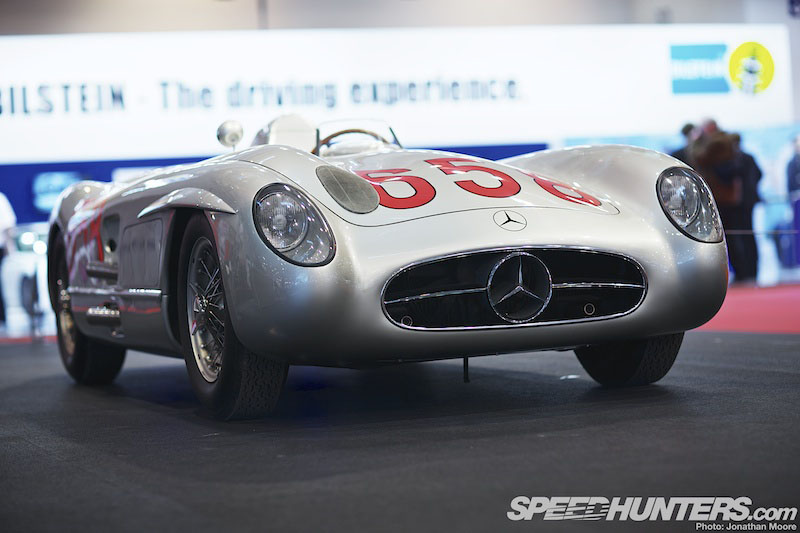 Jaun Manuel Fangio piloted #658 in the 1955 running of the Mille Miglia: driving solo for a thousand miles (hence the fared-in passenger seat), he finished second to the Stirling Moss/Denis Jenkinson sister car, just 30 minutes in arrears.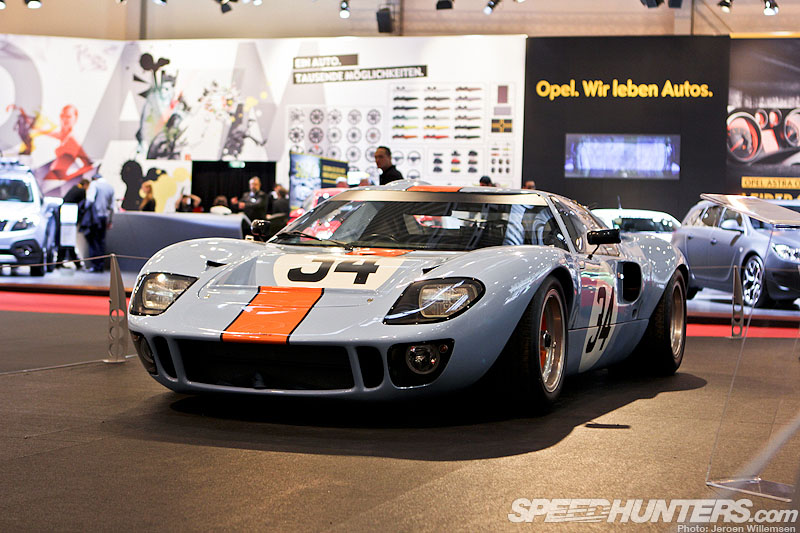 Jaguars, Aston Martins and Maseratis then led on to a 1968 Ford GT40 in the epic powder blue and orange livery of Gulf Oil.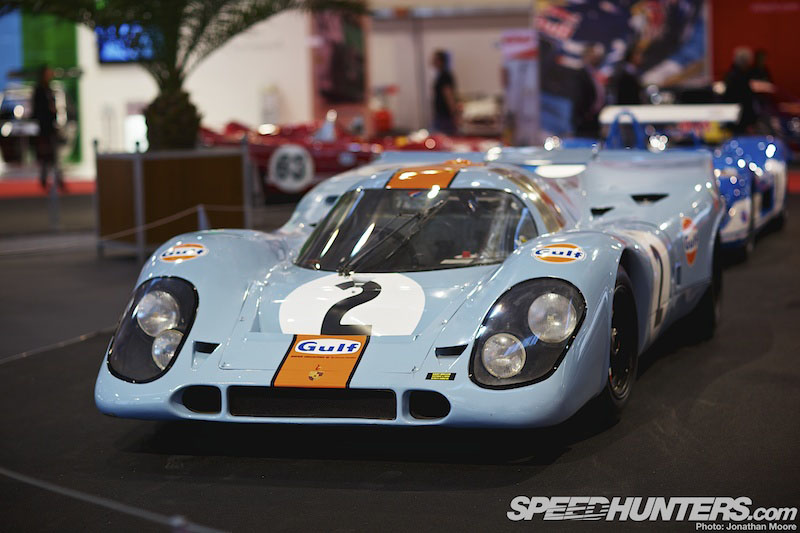 Gulf sponsorship transferred with the JWA team to Porsche, creating the definitive pin-up look for the 1970 917.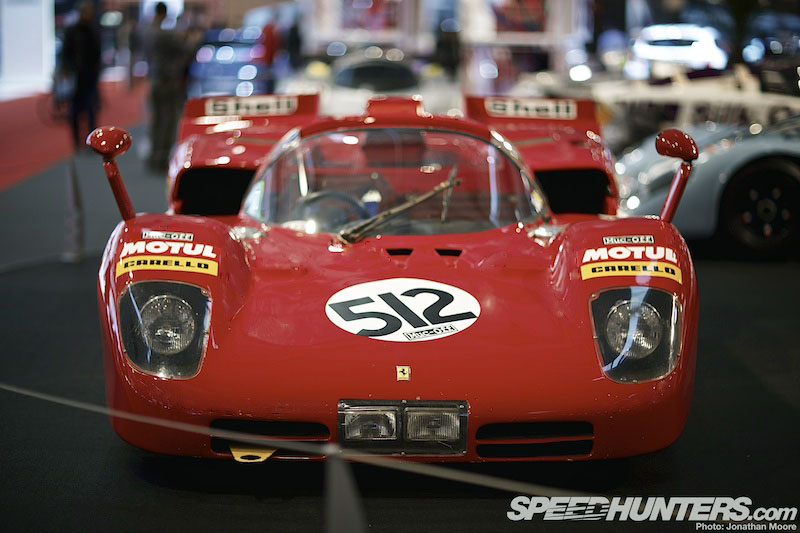 The Ferrari 512 is often overlooked when looking back at that era, but I think it's easily the equal of the 917 in aesthetic terms – even more so as the S rather than in the straighter lines of the later 512M. Making it even more special, this is an ex-Mario Andretti car.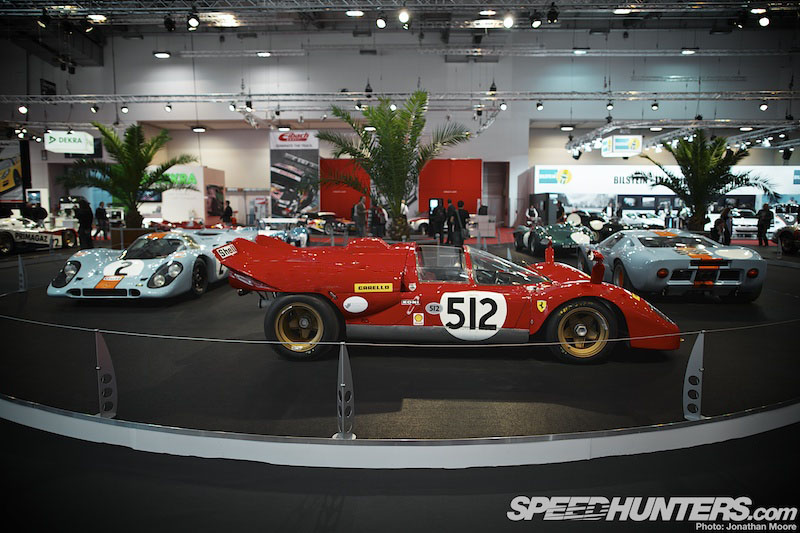 These three cars pretty much sum up the perfection of a decade of racing. Does it get better than this? (Well, there are the Group Cs to come…)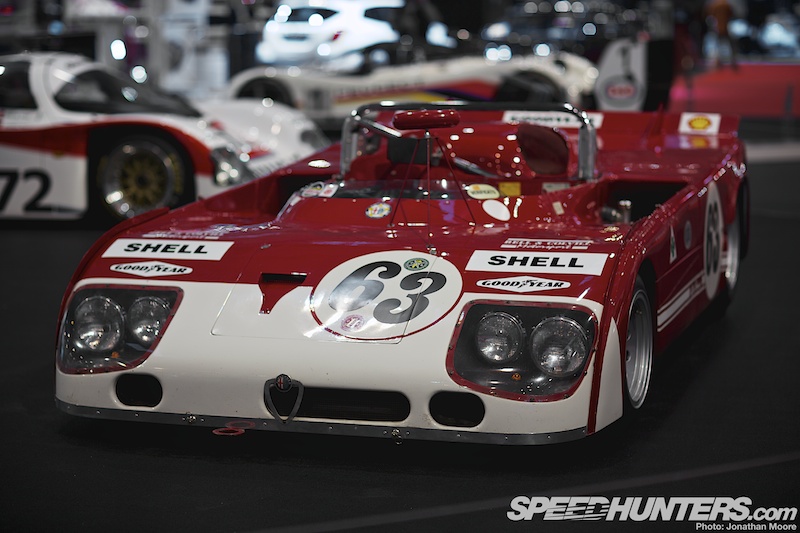 Short-wheelbase roadsters ruled in the mid-70s: screaming pocket-rockets like the three-litre V8 Alfa Romeo T33TT from 1975 and accompanying Matra MS670 from 1973.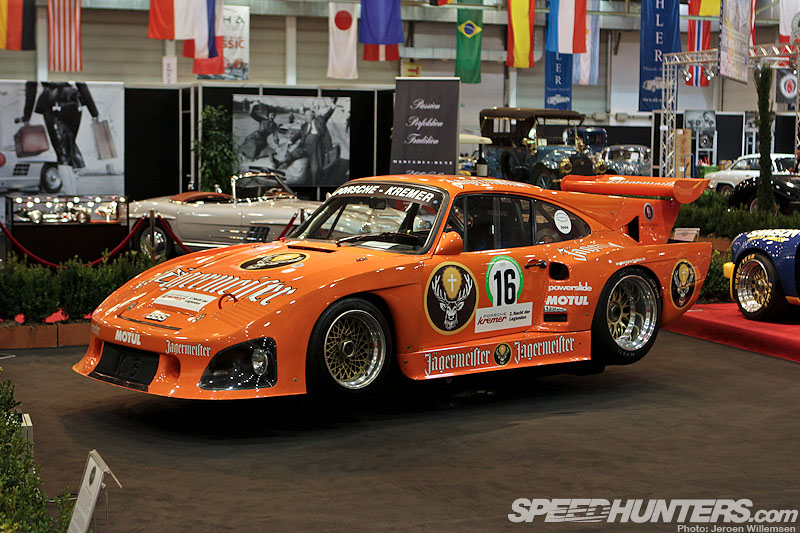 For the sake of chronology, I'll take a brief diversion to Porsche's 50th Anniversary stand in Hall 1, where Kremer Racing had brought along this K3 – we featured this awesome car back in September, plus a tour of Kremer's workshop.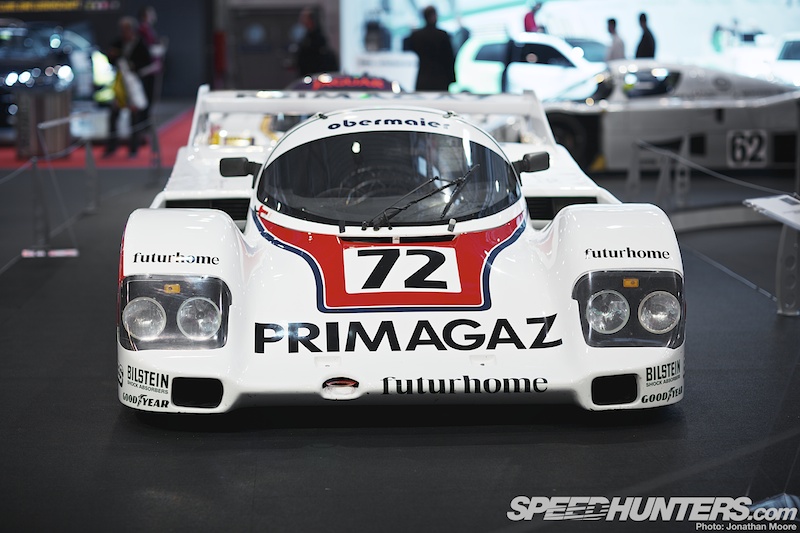 Porsche's dominant 956/962 series of the early to mid-'80s was represented by this Primagaz 962C from 1987.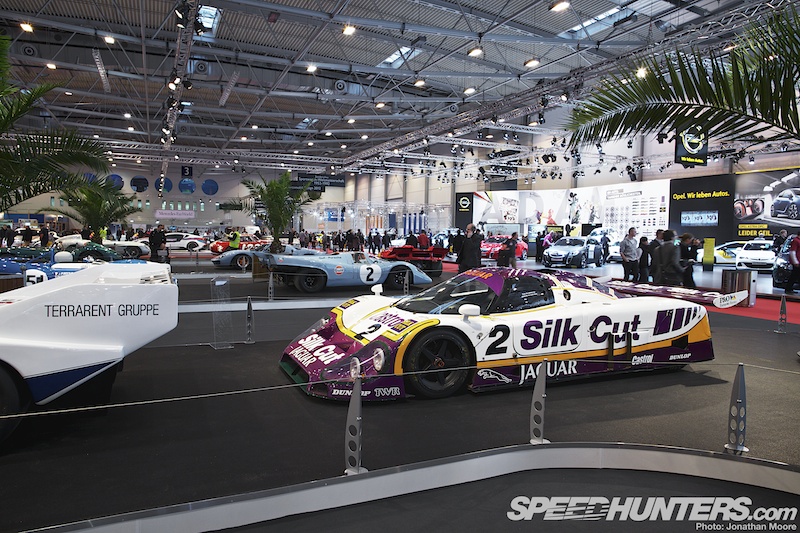 Jaguar's XJR-9LM was the winning car in the 1988 edition of the Le Mans 24 Hours…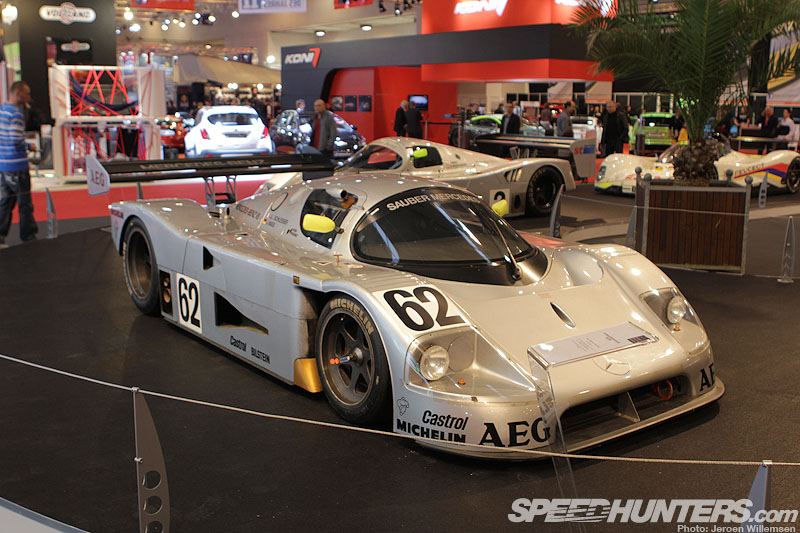 …but then we had two more heart-stopping examples of German racing technology (or Swiss-German, to be more accurate): firstly 1989's Sauber-Mercedes C9, with its C11 sister next up.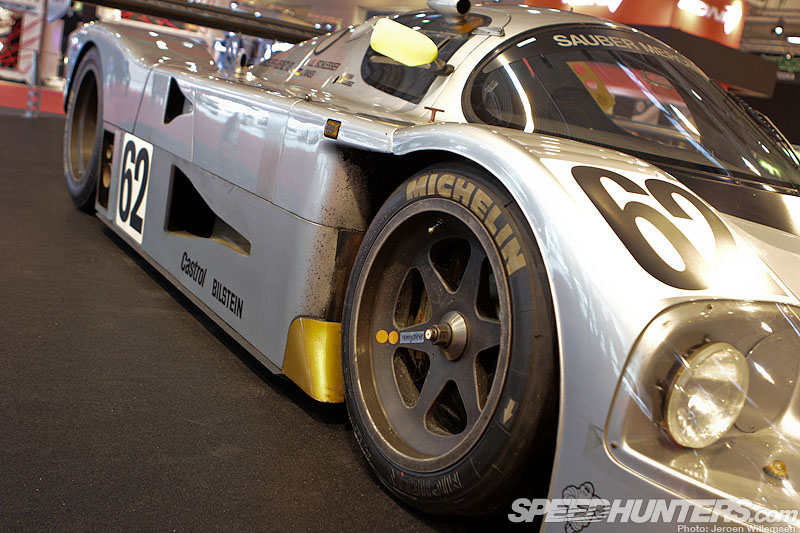 Both cars have been run in the Historic Group C challenge over the last couple of years: I've been lucky enough to see them racing twice in 2012, at Le Mans and also at the Donington Historic Festival back in the Spring. They are phenomenal to watch on track – and even more so to hear.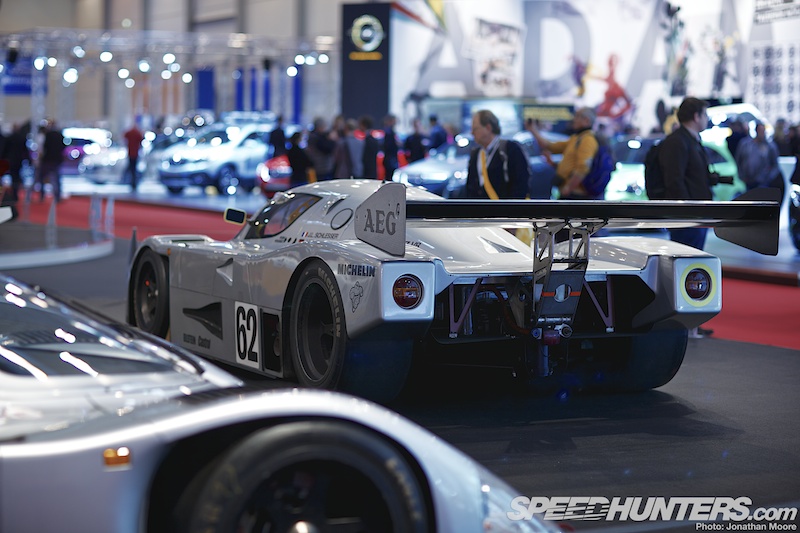 They're such raw cars: the plain, functional liveries makes them look even more brutally efficient. It's the kind of extreme racing machine that anyone can appreciate.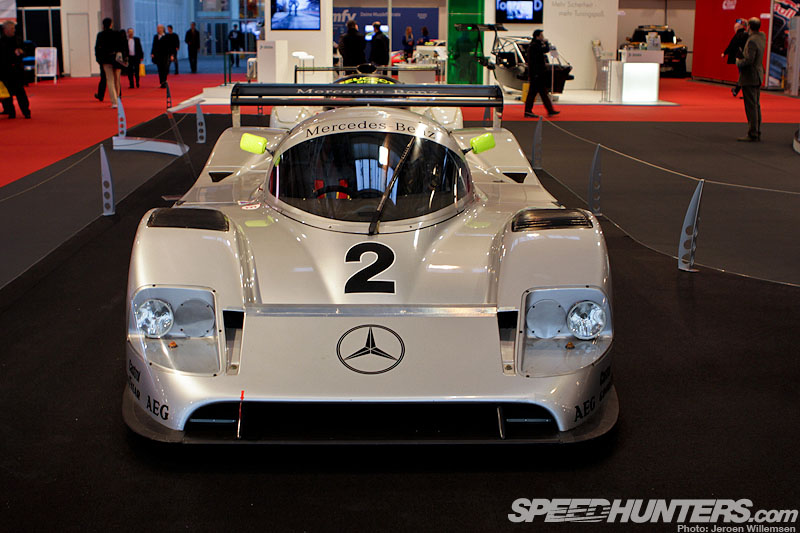 The Mercedes-Benz C11 came on stream the following year. It's an even more shark-like car, and the performance was similarly predatory: the C11 swept the 1990 WSC, winning all but one race.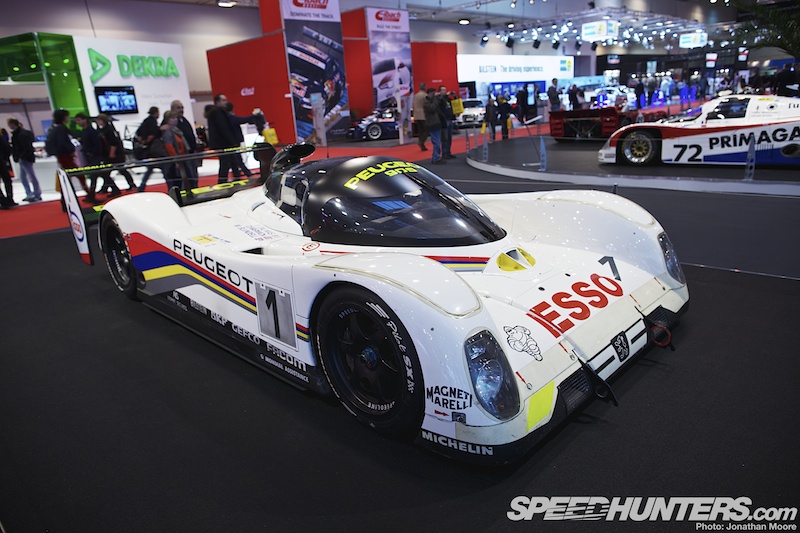 Book-ending the WSC, 40 years on from the 1953 Ferrari, was the Peugeot 905B from 1992 – the final year of the original glorious run of the WSC. This was the ultimate evolution of a prototype sportscar: Formula 1 levels of performance and even more technology. The huge rear wing is so far off the back that it's virtually in a different country, and they produced epic levels of downforce. More spaceship than sportscar.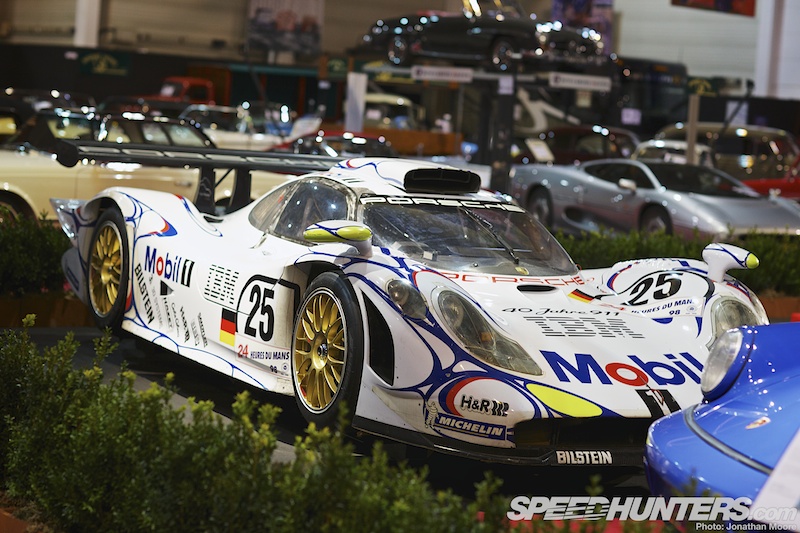 Although the World Championship was temporarily incapacitated, the following years were hardly lean for sportscars: how can anyone pass over the mighty McLaren F1 GTR, Mercedes CLR and Porsche GT1 from FIA GT of the late '90s?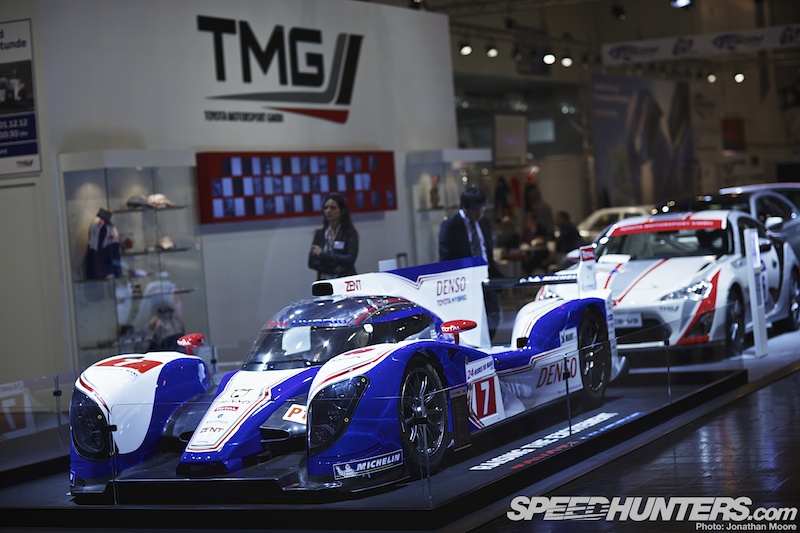 But in 2012, 20 years after it last ran, there was once again a World Championship for sportscars. Audi might have run away with the overall title, but with the speed of their TS030 Hybrid newcomers Toyota have shown that 2013 will be no walk in the park for the Four Rings. Expect a serious arms race over the winter.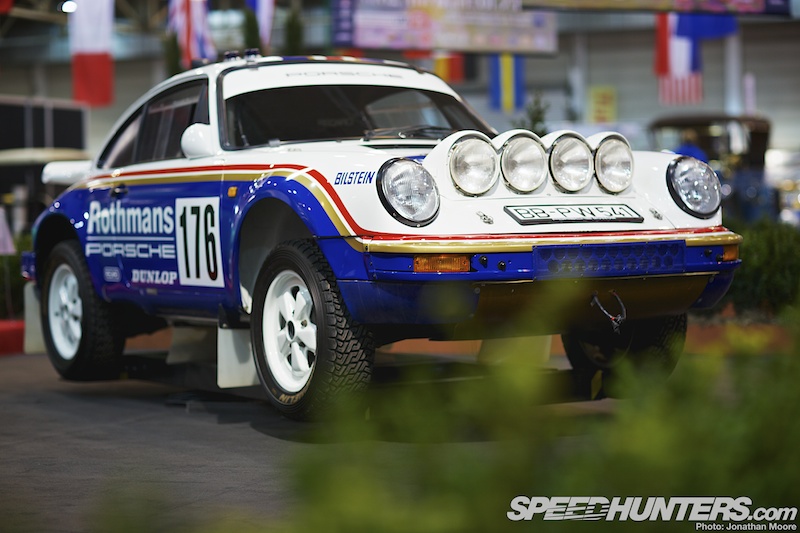 Rallying is as popular as ever, particularly at a national level. Alongside Kremer's 935s and the GT1 on Porsche's anniversary stand was this 953 from the 1984 Paris-Dakar rally, driven to victory by René Metge and Dominique Lemoyne. Legendary all-rounder and multiple Le Mans winner Jacky Ickx drove a second 911SC that year…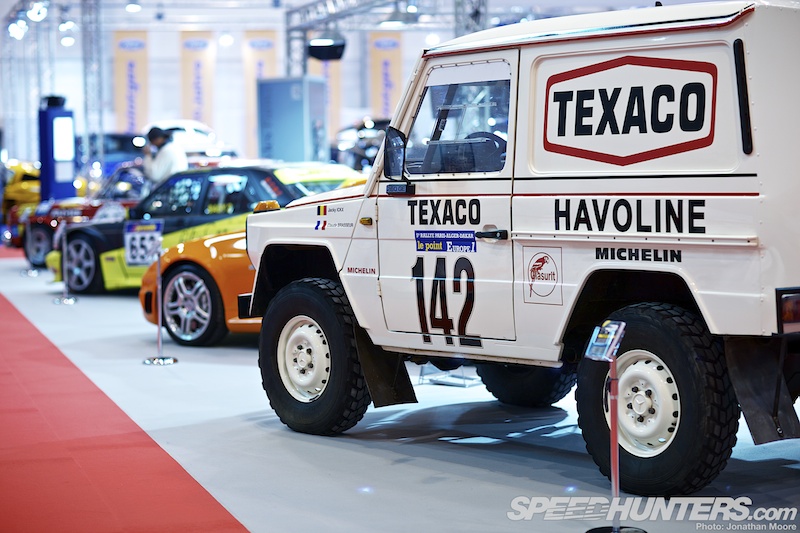 …and another, rather less familiar Mercedes rally-raid off-roader also driven by Ickx was over at the Mercedes FanWorld display. His name was also on several of the sportscars in the WSC display – he really was an incredibly adaptable driver.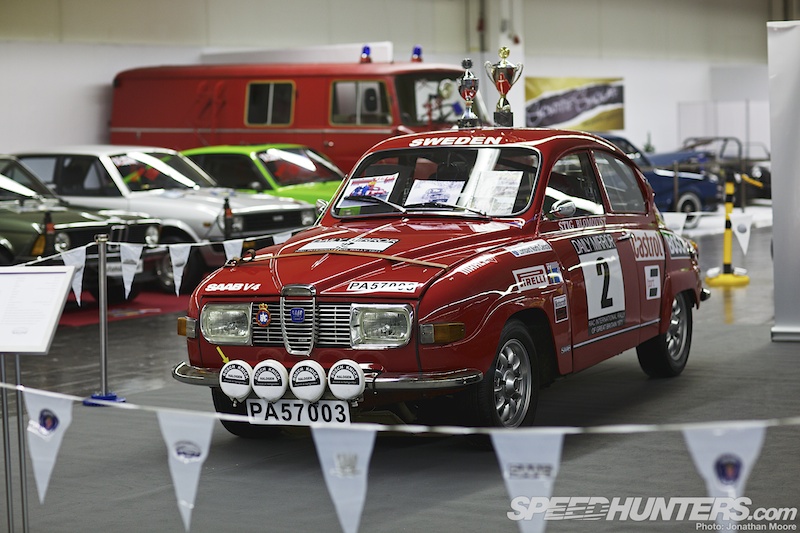 Upstairs in the auto-jumble area, more car clubs were crammed in – I have a soft spot for Stig Blomqvist's Saab 96 from the '60s…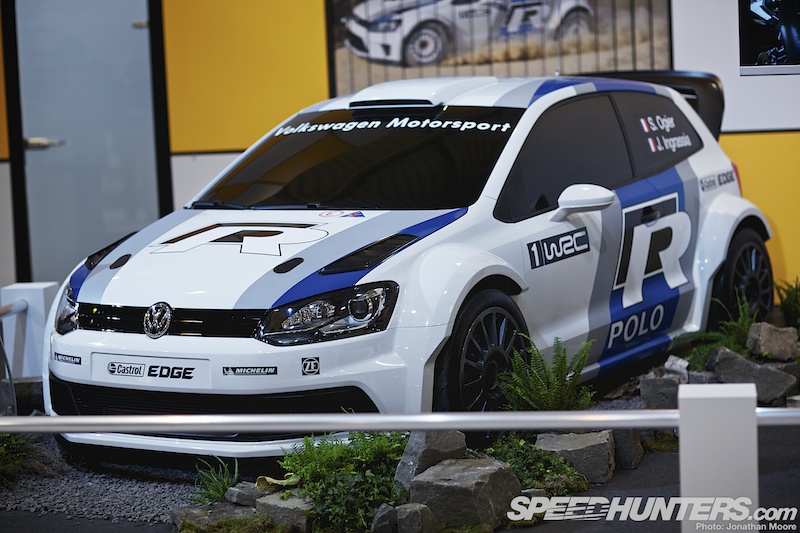 …and back downstairs in the ADAC hall (Germany's automobile club, and organiser of most major racing series in the country) the new Polo R rally-car that will compete in next year's World Rally Championship was on display.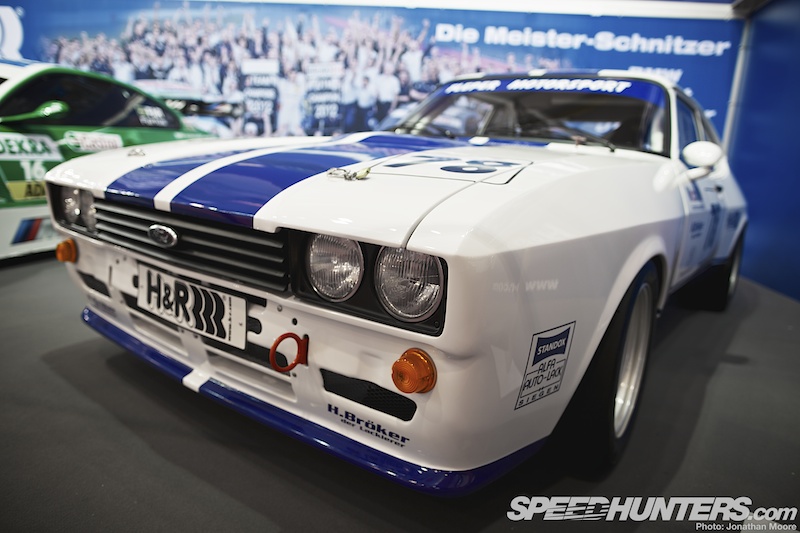 So, old to new and back again: Essen's racing heart was clear to see. Next up we'll focus on the tuned cars and the awesome selection of hot rods.
Jonathan Moore
---
---
---