As we spend the month looking back on the year that was 2012, there is one event that's generated quite a lot of discussion in our little world. That would be Daigo Saito's arrival as a Formula Drift competitor and his subsequent championship winning season. For the first in my new series of editorial articles I thought I would weigh in with some of my own thoughts on the Daigo phenomenon and try to explore just what it is that sets him apart from the crowd.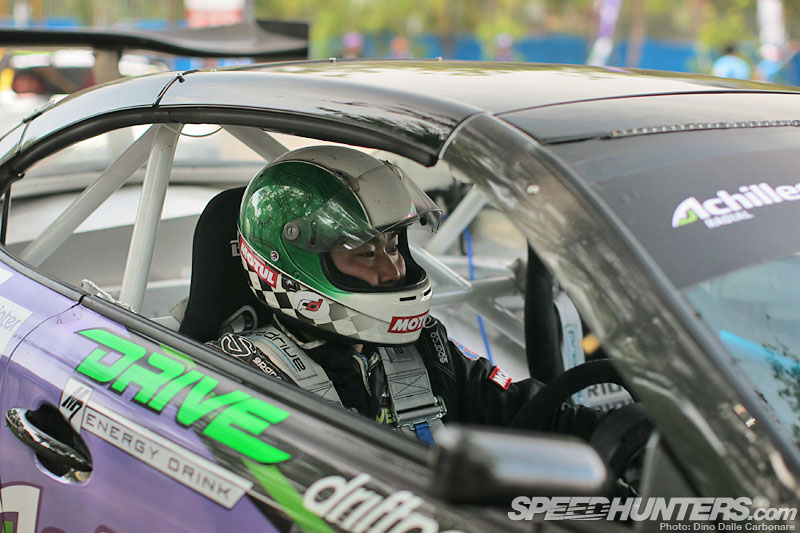 While Irwindale was the only Formula Drift event I attended in person this year, I like many others followed along on the Driftstream watching the battles unfold and trying to determine how one man could have such a big impact on the sport. Of course this wasn't my first exposure to Daigo after watching him in countless Option videos and having seen him drive in Japan in person on a few occasions. As soon as word came that Daigo would finally be making the jump to compete in the American Formula Drift series, I wondered what would happen when he arrived. We all knew he was good, but how would he adapt to Formula Drift?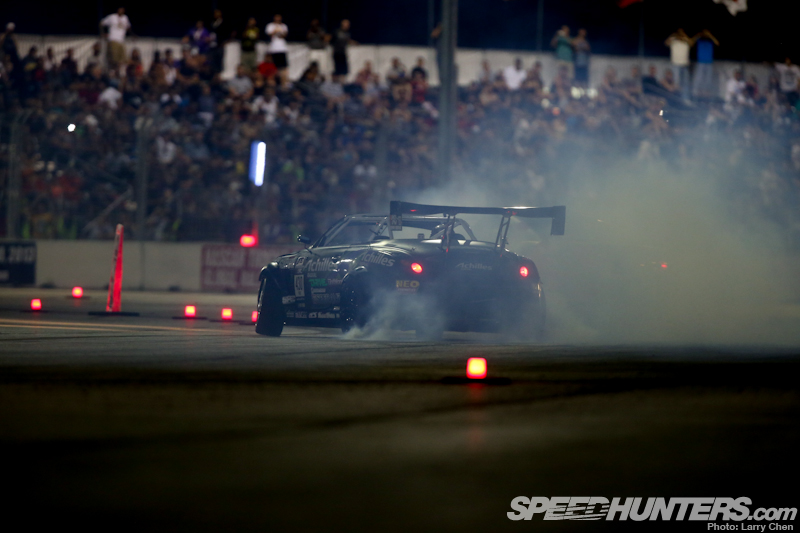 There are plenty of reasons why I think Daigo has been successful, but before that I'd like to point out what I think are misconceptions about him. The first would be the fanboyish argument that because Daigo is Japanese and a veteran of D1 Grand Prix that is he is just showing the difference in skill between D1 and Formula Drift. Yes Daigo is Japanese and a D1 champion, but there have been plenty of other D1 drivers that have driven in FD (including another former champ) and none have had anywhere near the success Daigo has. To just say "D1 is better" or "Japan is better" is to miss the point and to understate Daigo's talents.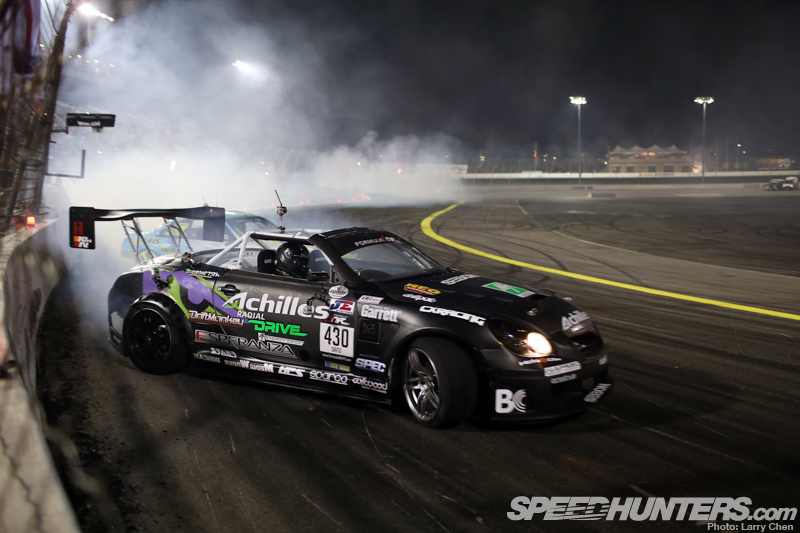 The other misconception I've picked up on is the idea that because Daigo's car is powered by something other than  a V8 it's restoring the purity of drifting as a driver's sport. Yes his Lexus is down two cylinders compared to a lot of the FD field, but it's certainly not down on horsepower. Let's not forget that we are still talking about what's probably the most powerful car on the Formula Drift grid (I'll touch on his car more in just a moment). It's understandable to be excited by Daigo's big turbo powerplant, but don't mistake this for some underpowered little car that's sticking it to the big guns.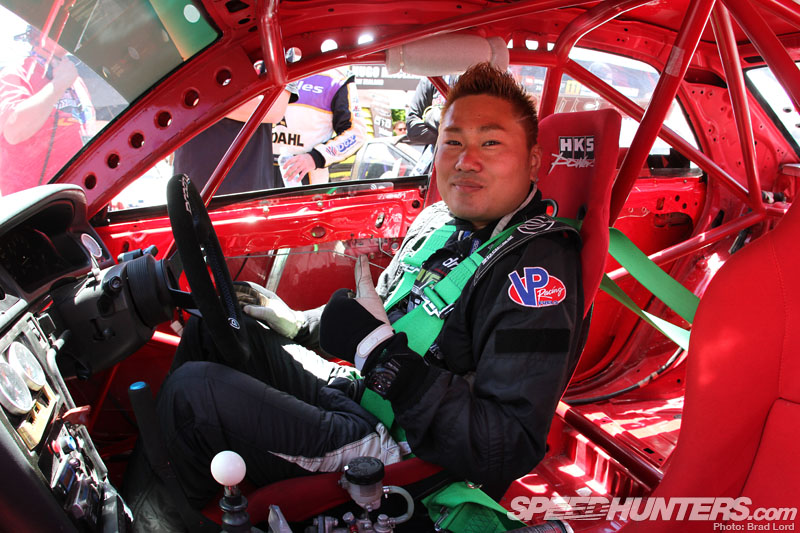 So then, what is it that makes Daigo so good? Well first off there's the raw driving talent – something that really goes without saying. It's hard to say how much of that skill is natural ability and how much comes from practice.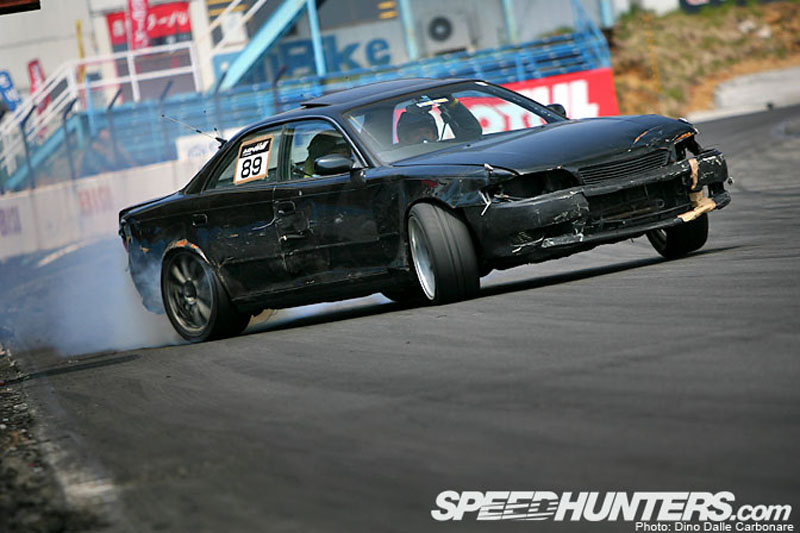 But it's quite certain that Daigo does indeed get a lot of practice. In fact, it seems like he never stops drifting. Whether it's in a battered missile car jumping around Ebisu or Nikko Circuit,  competing in one of his D1 machines, or more recently in international competition, he always seems to be in a drift car doing something crazy. Hey may not lead a very public life in terms of what he does off the track, but it's obvious that he cannot get enough of throwing cars sideways. That passion comes through whether he's battling on a global scale or just goofing of at the track with his buddies.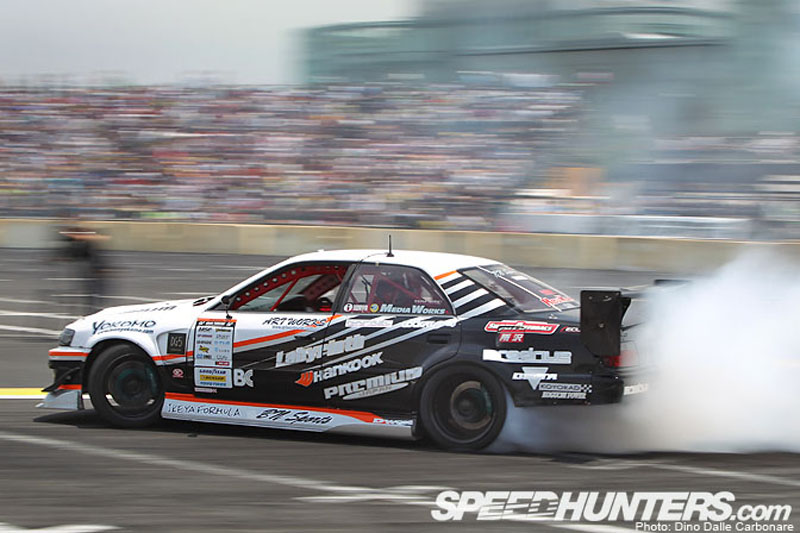 It's clear that all this driving experience has paid off tremendously for Daigo, Not just in terms of developing his personal skills as a driver, but also for building and fine-tuning competitive drift cars. His machine of choice is the big boosted Toyota of course, and I think his car selection is an important part of what lead to his success in Formula Drift this year.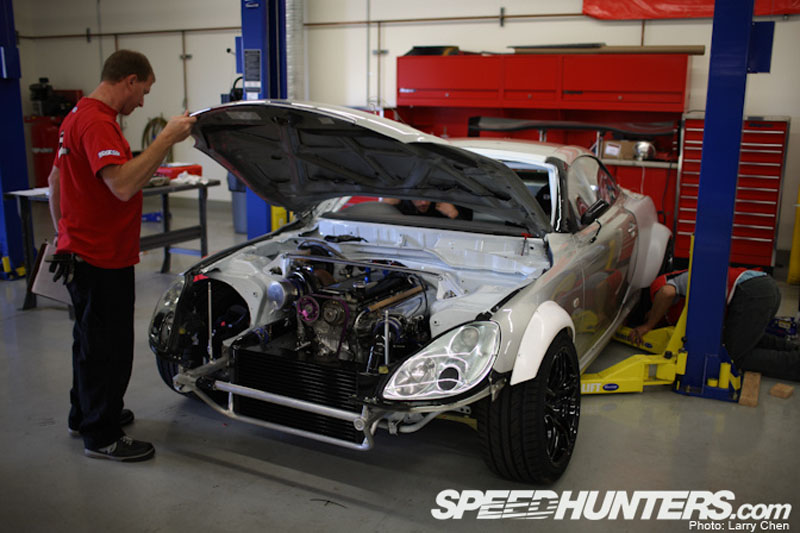 When he did make that jump across the Pacific to Formula Drift, he brought with him a brand new car built from his years of experience in competitive drifting. The body of the Lexus may look different, but beneath the skin it has the same foundation as the JZX cars Daigo's been drifting for years.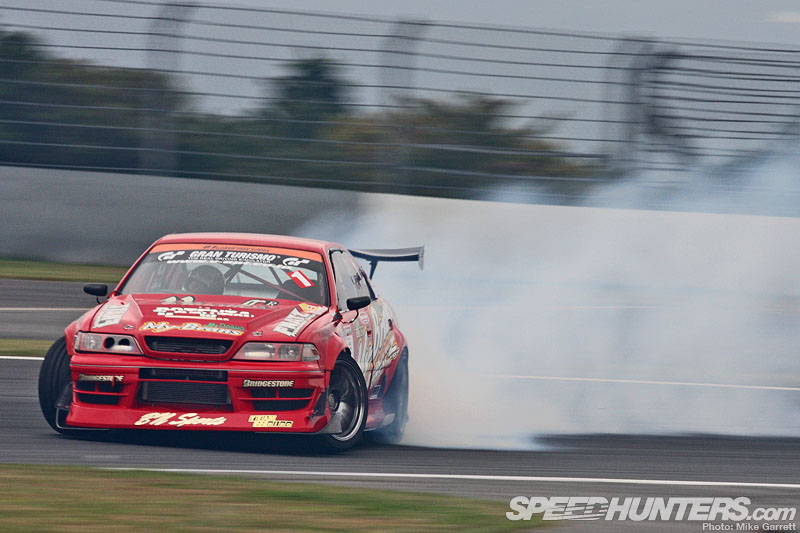 When Daigo arrived in the USA for competition he wasn't driving an unfamiliar new car that a team put him in but rather his own car that had been created from the ground up and then fine tuned based on his years of experience competing in Japan.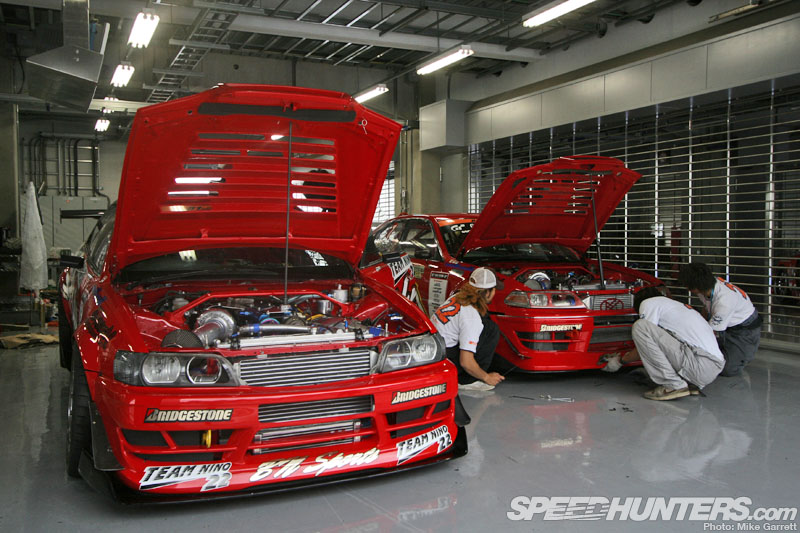 So not only would this new car be built to take on all of the Formula Drift heavyweights in terms of power and chassis setup, it would be built to fit Daigo's driving style like a glove. This is massively important when it comes to competing in what's otherwise a new and unfamiliar environment.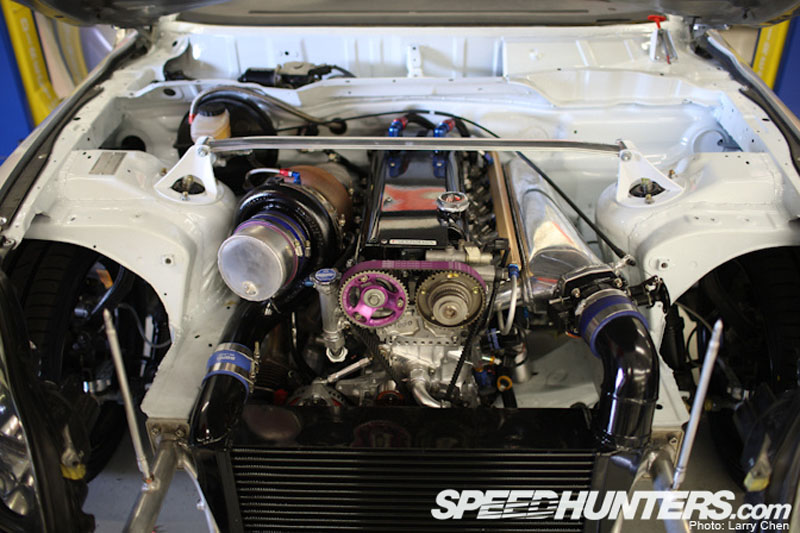 The stroked 2JZ under the hood is famously built to make massive amounts of horsepower, but more than that, the car was designed to use that power in a very effective way.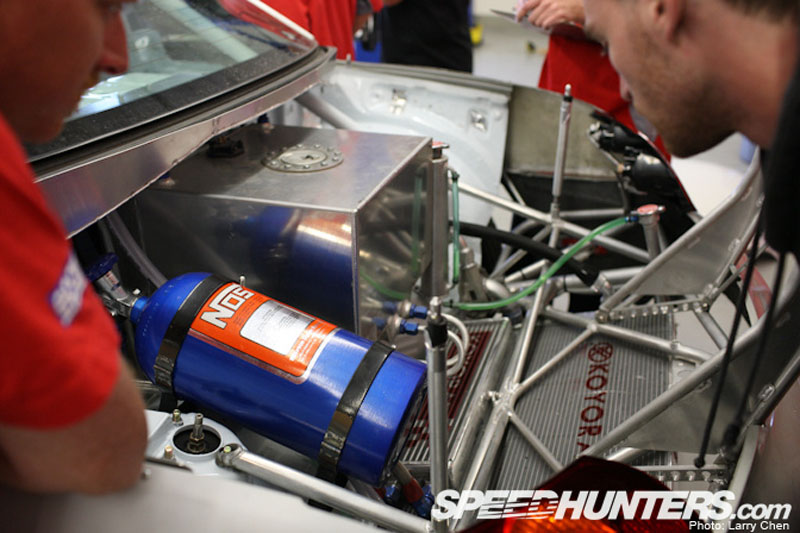 Whether it's the gearing or the nitrous system used to up the response from the single turbo 2J, I can't even try explain all the wizardry in this car that makes it move the way it does, but it's incredible. Daigo and Bridges Racing certainly worked some magic here.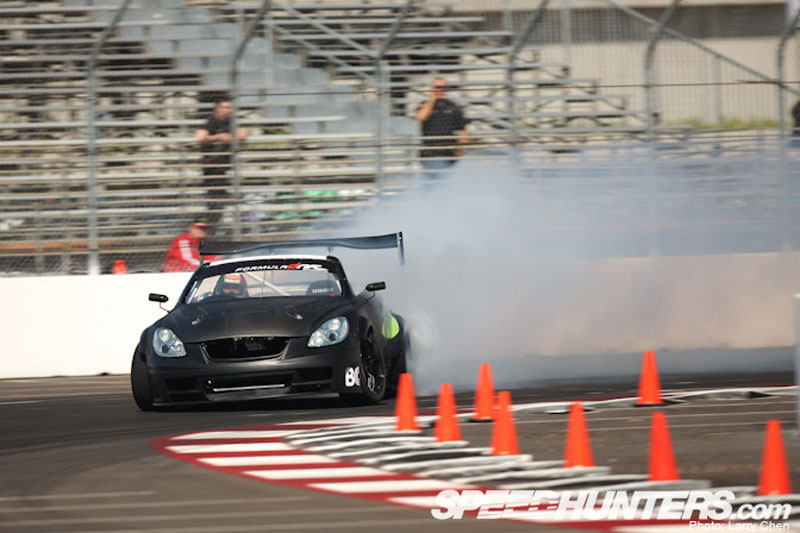 As soon as the car headed out on track for the first time, it was clear that we were looking at something wild. The car was fast, and even more so it was an absolute smoke monster. Daigo still had to learn Formula D's tracks and style of competition, but his machine was more than up to the task.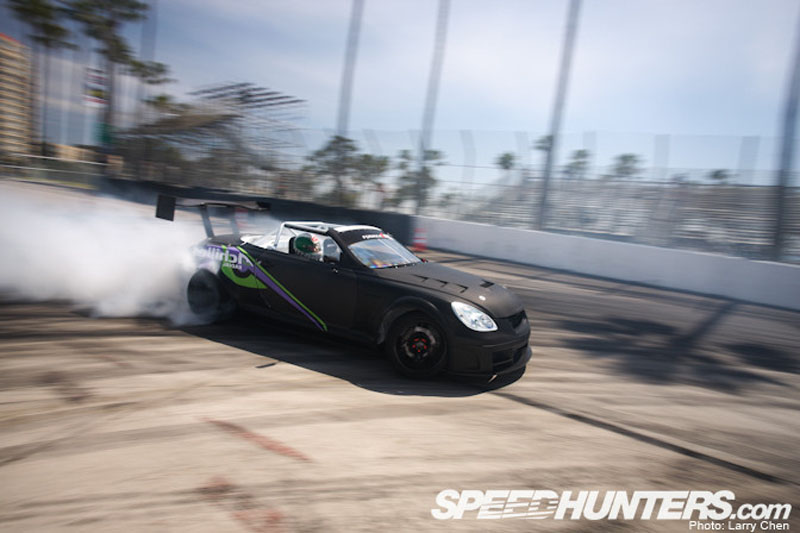 What also became apparent quickly was just how good Daigo was while following during tandem runs. I've never seen anything like it. The way he could stick to the lead car's door and close up any gap instantly would come to define his season. It seemed like the Lexus had an endless supply of both horsepower and grip that could be called upon at any moment to put the car wherever he wanted it. With the judges' increased emphasis on proximity this year, it was the perfect combo.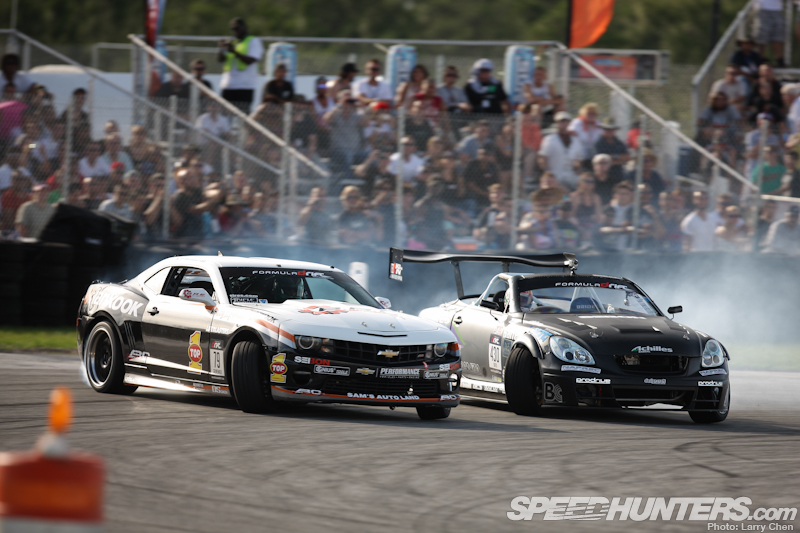 Since his qualifying speeds were never terribly high, Daigo would begin nearly every one of his tandem battles as the follow car and I'm thinking this may have been a strategy. In these opening runs he would demonstrate his unbelievable chase ability, adjusting his car to match whatever the leader would do. Even for the fastest and most aggressive FD drivers, Daigo could seem impossible to shake.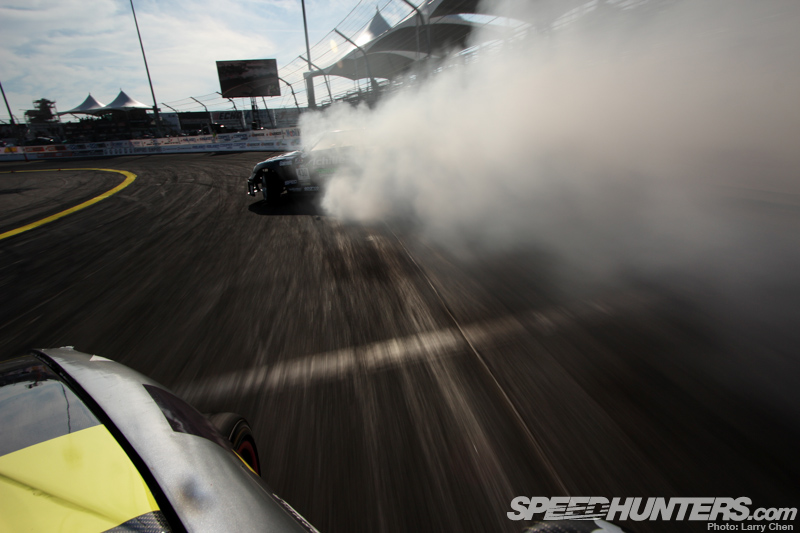 Then with the pressure off of him and onto the other driver, they would switch places. Already holding an advantage, Daigo would put down a lead run with high speed and a smoke screen that made me wonder how the hell anyone could see where they were going.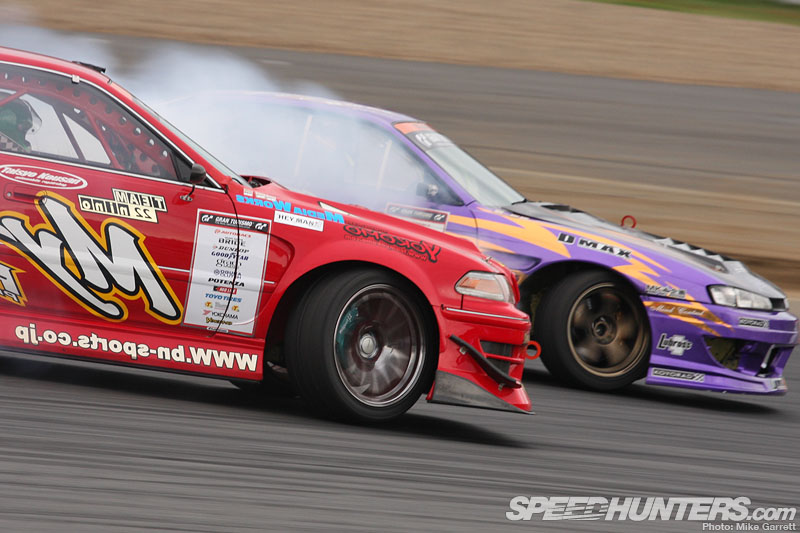 Daigo wasn't perfect of course, and it's not like the his path to the championship came easily, but this is how things seemed to play out time after time. He was a tandem titan and watching him drive it was easy to see the years of experience competing alongside Japan's best.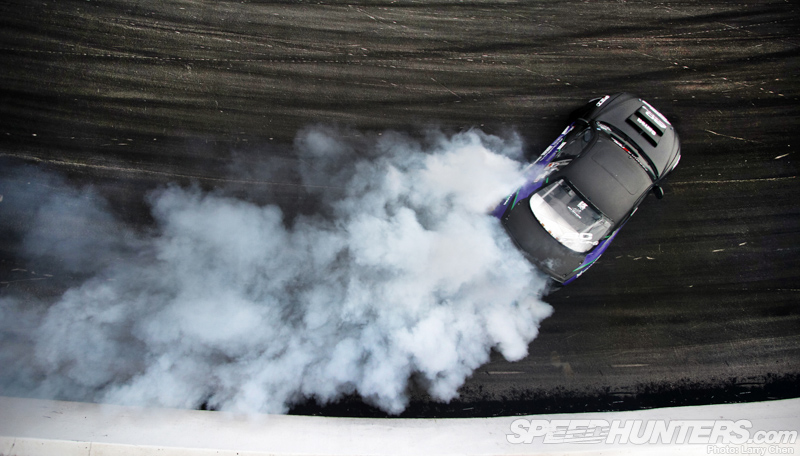 To see the influence that Daigo has, one just needs to look at his Achilles Tire teammate Robbie Nishida. Robbie became extremely competitive later part of the season, and you could really see the similarities in performance between his Soarer and Daigo's Lexus.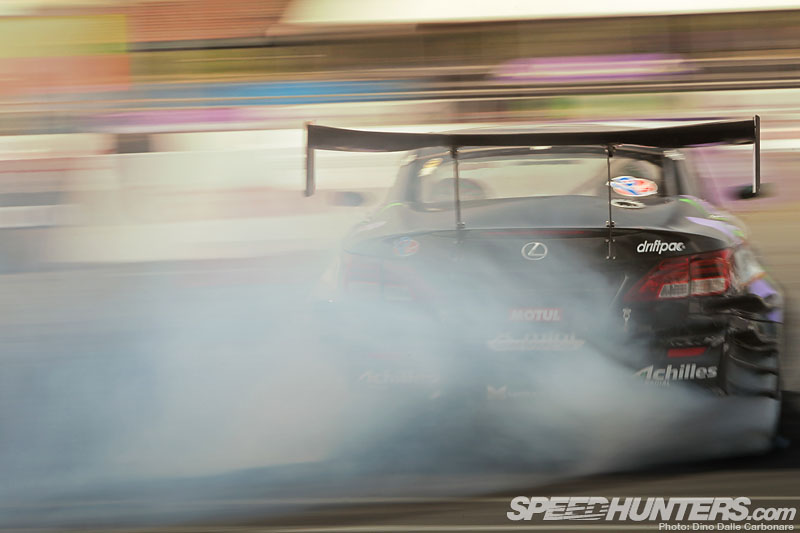 Naturally, the Lexus IS that Daigo's used to dominate the Formula Drift Asia series is built in a nearly identical style to his USA-based car.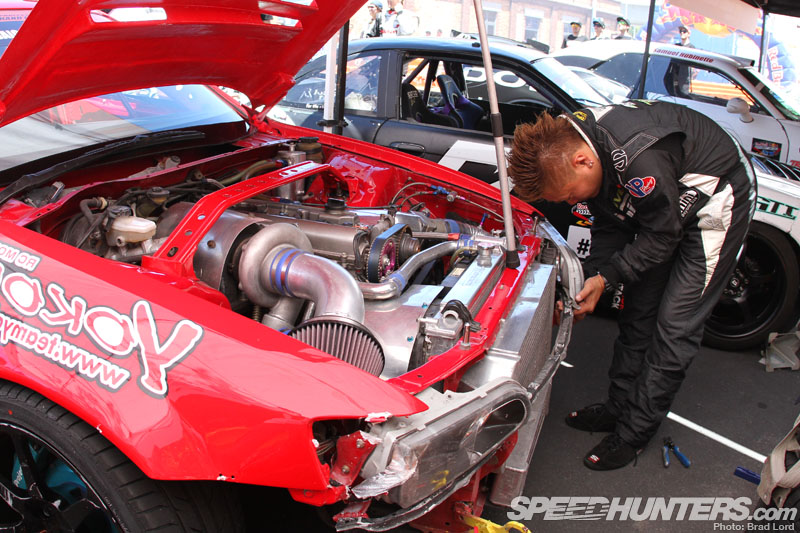 In the end it's difficult to sum up what it is that makes Daigo so successful, but I think it's about much more than him just being a great driver. He's gifted behind the wheel yes, but he also brings an incredible knowledge of how a drift car should work and how it should respond to his inputs. Daigo's cars become an extension of himself rather than just a vehicle he hops in and drives. The result is a talented driver and a brilliantly built car working together in perfect harmony.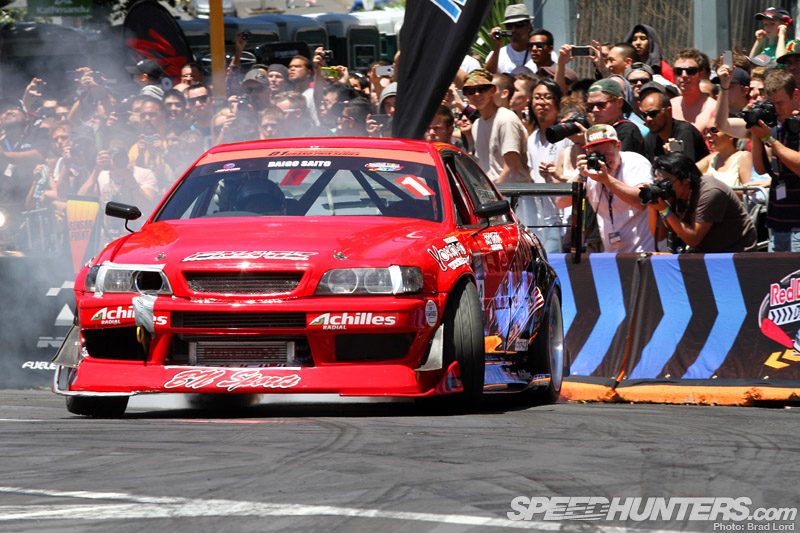 On top of that, there's the relentless passion for drifting. The kind of passion that makes you want to hop in a missile car and go crazy just hours after getting back from winning an overseas pro drift competition. Just for the hell of it, you know? In my view, Daigo's success comes not so much from where he's from or what kind of car he drives, but from his complete dedication to drifting and nothing else.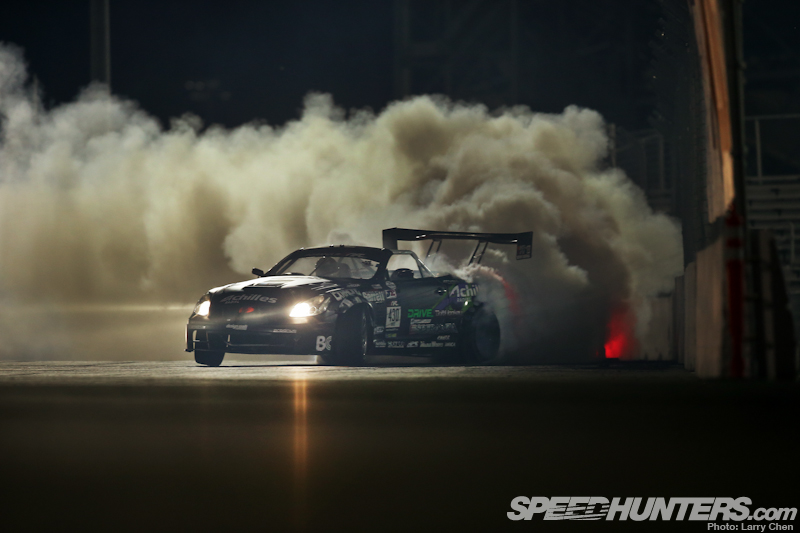 Time will tell what sort of effect Daigo Saito will have on the rest of the Formula Drift field, but I'm already excited to see what's going to unfold in 2013.
Now that I've shared some of my thoughts on the matter, I'm curious to hear what you guys think about Daigo. Let me know in the comments section.
-Mike