I have a photography problem I want to share with you all: I'm torn between shooting with my film and digital cameras. This little issue reared its head when I decided to pick up my film camera once again for an article about the Scion FR-S. This renewed my passion for shooting film, and I quickly added to my camera collection. I now own three film cameras: a Nikon FG, Nikon FM2-t and a Leica M6.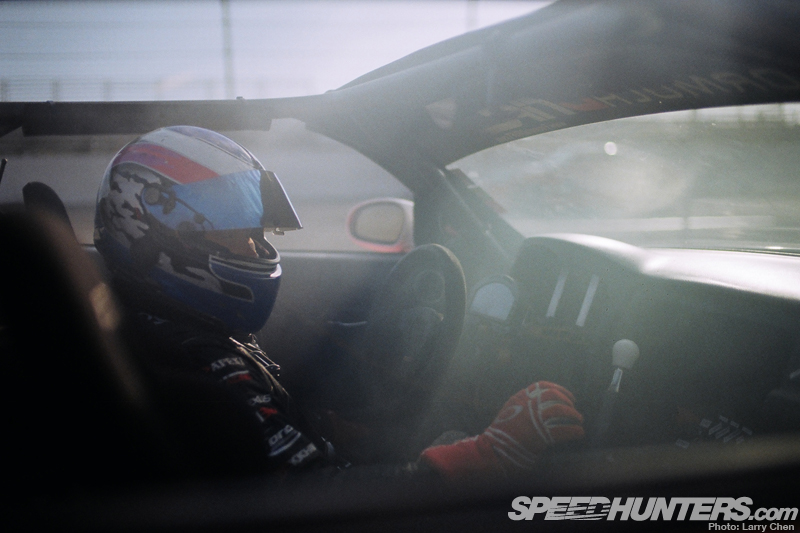 I understand that film will never be good as digital for the kind of work I am doing. With that said, I just love the process. So instead of doing one or the other, I just carry both with me whereever I go. I just love the uniqueness of film. It's never perfect, and I love showcasing how it looks straight from the camera.
With digital, there is no excuse not to get your exposure, colors and composition perfect. You have basically unlimited ammunition to play with. Unable to decide between these two mediums, I decided to put together a story post with photos from both types of cameras. Half of them are shot with my film cameras and the other with my digital cameras. None of these shots have been published previously.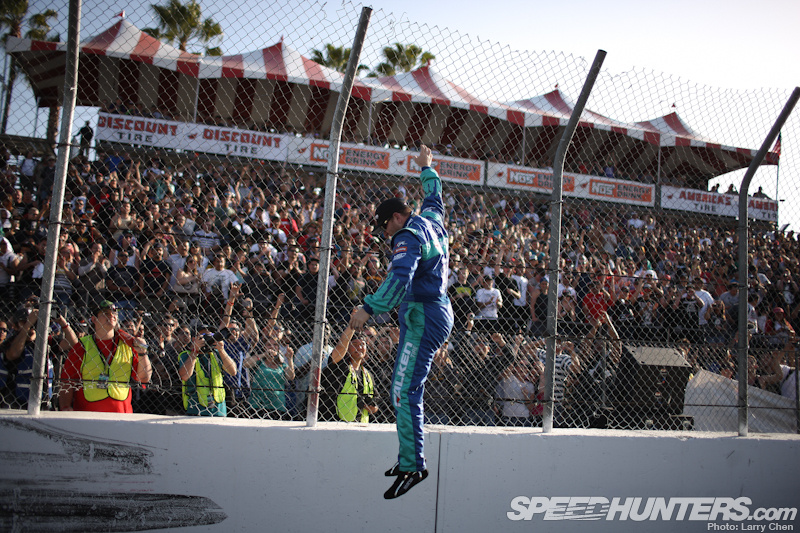 I marked the start of the season with the most stressful event of the year. Formula Drift Long Beach is impossibly hard for me, as it runs to a compressed time schedule.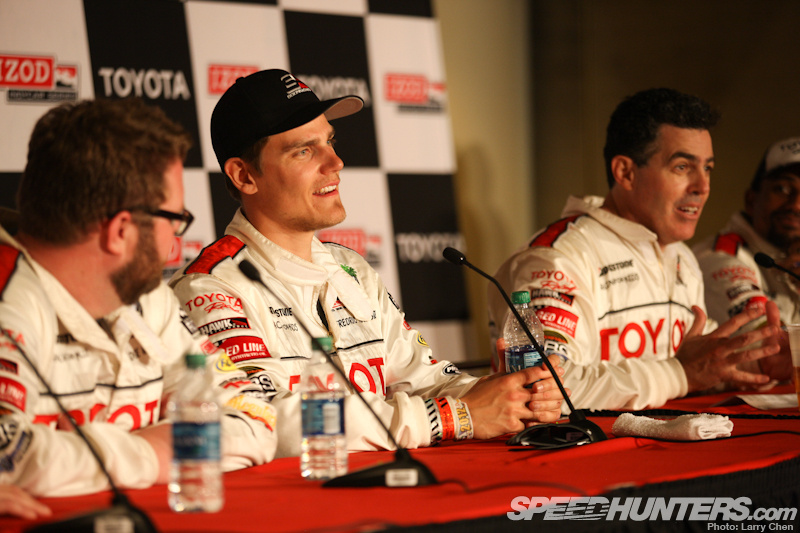 It was neat because this year one of our drivers, Fredric Aasbø, competed in the Toyota Grand Prix of Long Beach Pro/Celebrity race. He ended up winning in the Pro class, but he was not fast enough to catch up with one of my favorite comedians, Adam Carolla.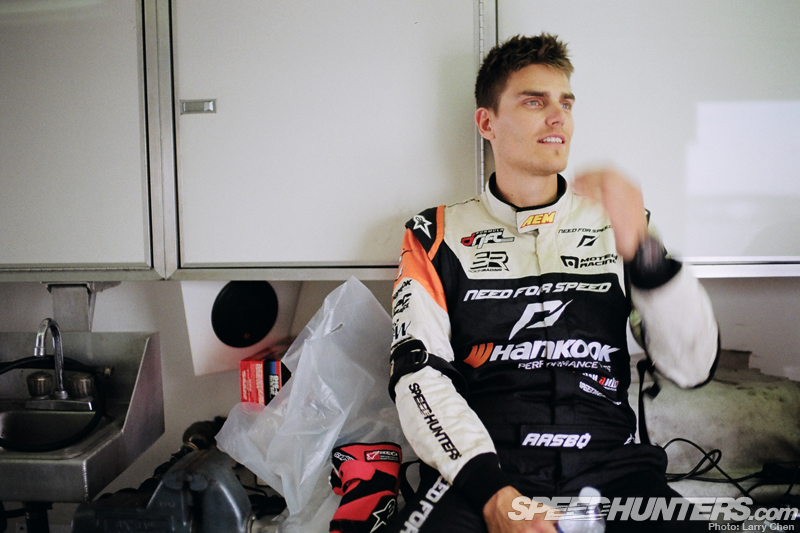 Even with all that hectic stuff going on, I still found time to shoot a few frames with my film camera. I just love the look, and you can really tell with that smooth filmic roll off. I am in rather deep now, as I have invested in all the chemicals and a film scanner in order to publish film photos as fast as possible.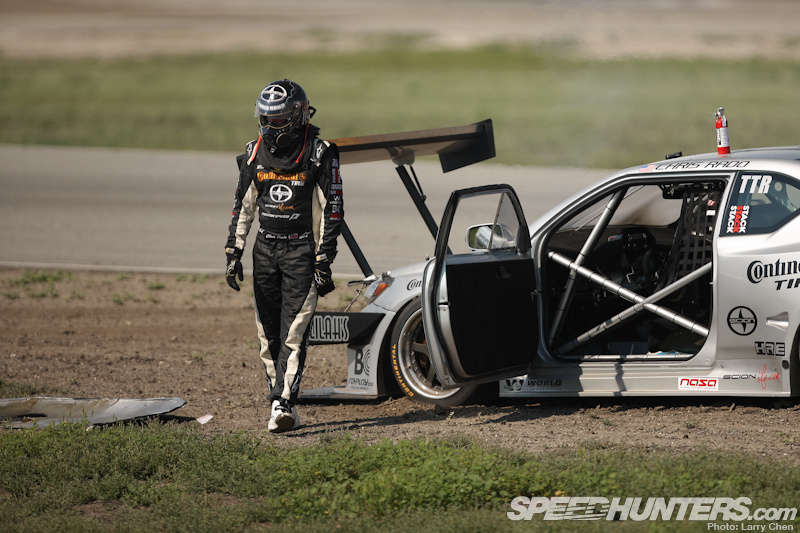 I only had a chance to shoot Christian Rado a few times this year. This was him at Global Time Attack looking pretty pissed off after his motor blew.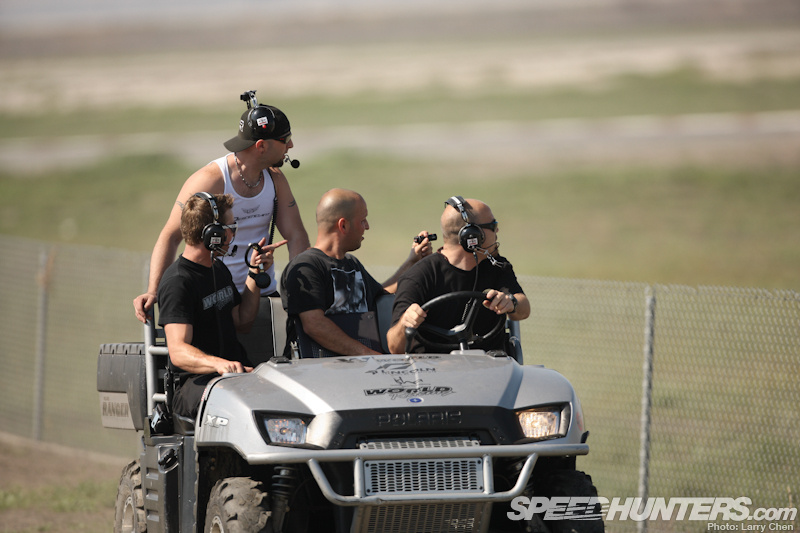 The dedication of his team and crew is amazing. It's like they don't even talk to each other – they just kind of know what needs to be done. They are definitely a fun bunch to hang out with.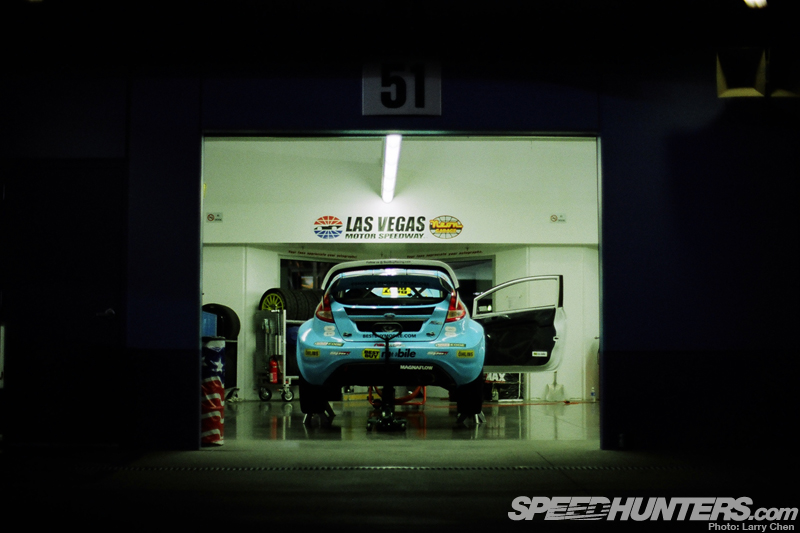 One of the series that I followed this year was the Global Rally Cross Championship. It is still relatively new to the States, but I know it will catch on because it is just so darn fun to watch.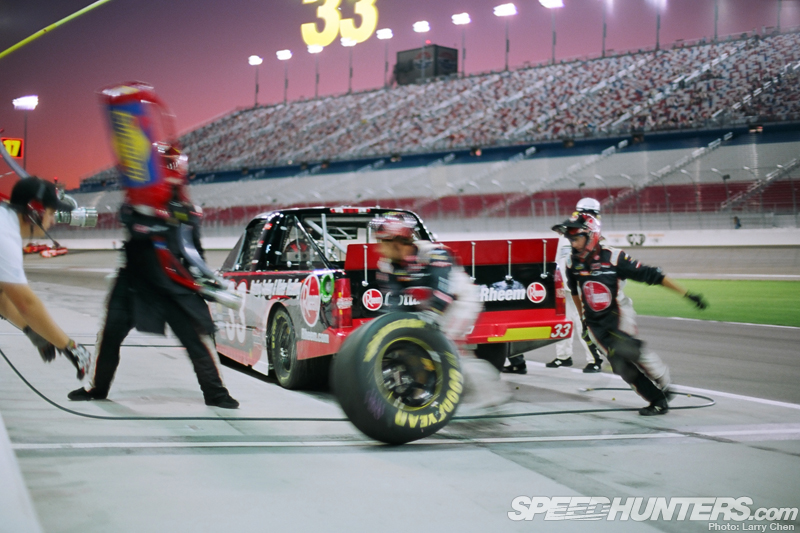 The fact it is paired up with NASCAR makes it really cool, because one of my guilty pleasures is shooting NASCAR.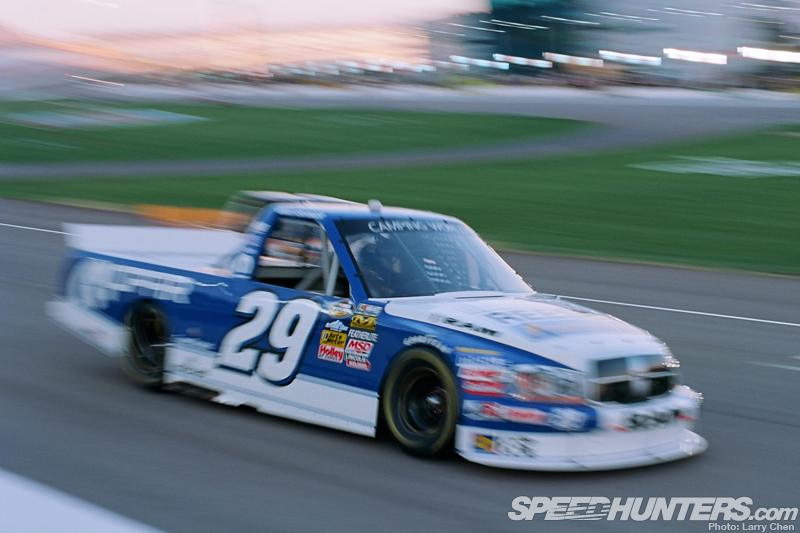 It is just so fun to shoot, and I just love the atmosphere surrounding this kind of racing.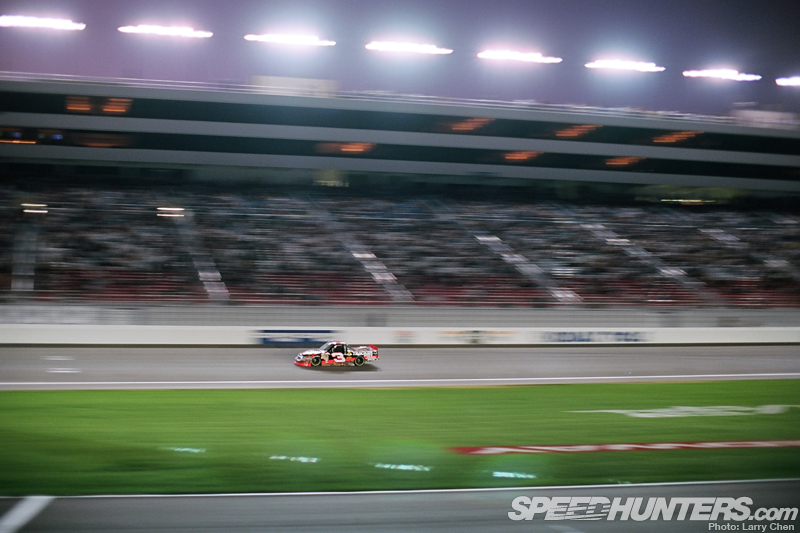 What made me laugh were some of the comments I saw when I posted some of these photos on my Facebook. Some people were asking how I could possibly shoot action with film.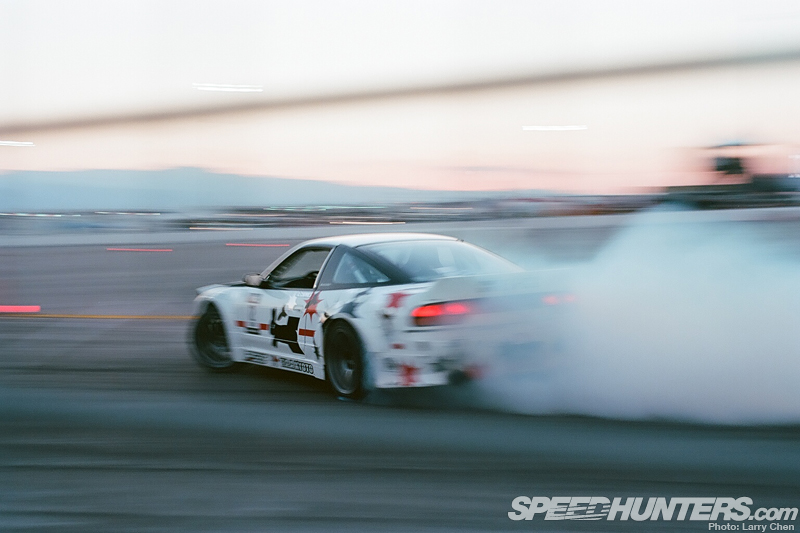 Some of my friends have been shooting action with film over 30 years. Many kids today don't realize that digital photography is still fairly new.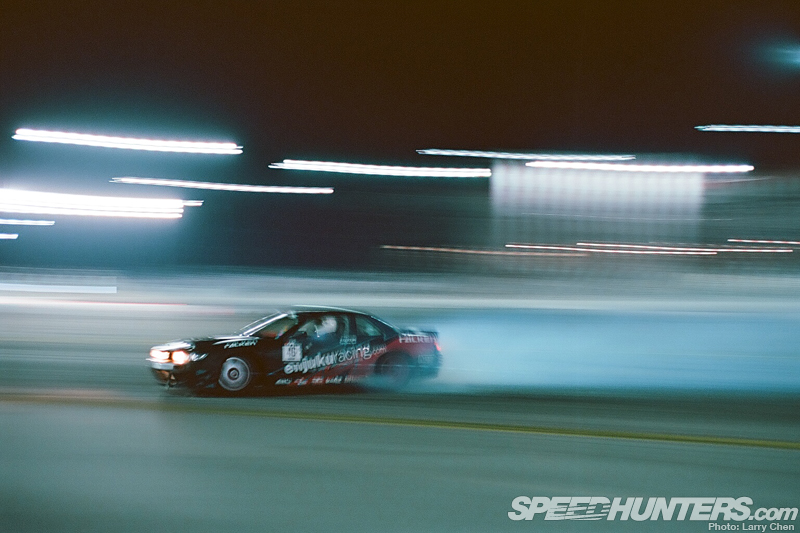 I started with film right when I got out of high school, and I never really had the chance to shoot motorsports with film. I guess you can say I am making up for lost shots?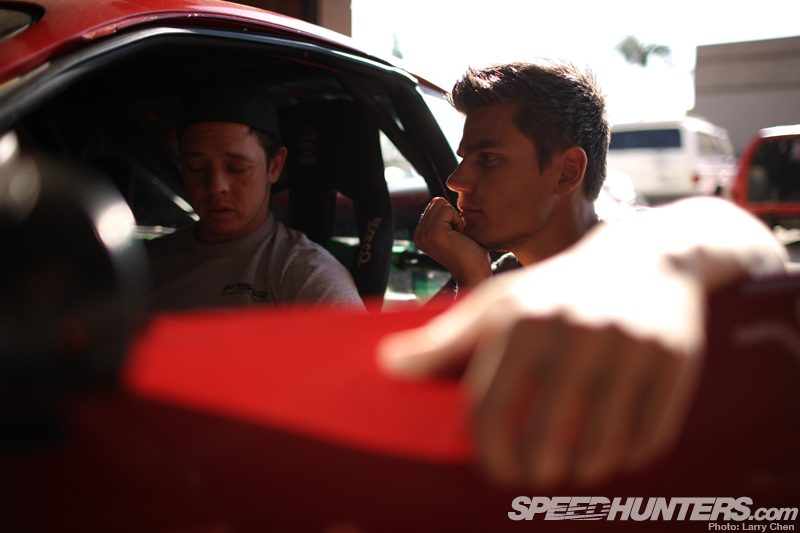 One story that slipped through the cracks this year was Fredric Aasbø's Toyota Supra Modified.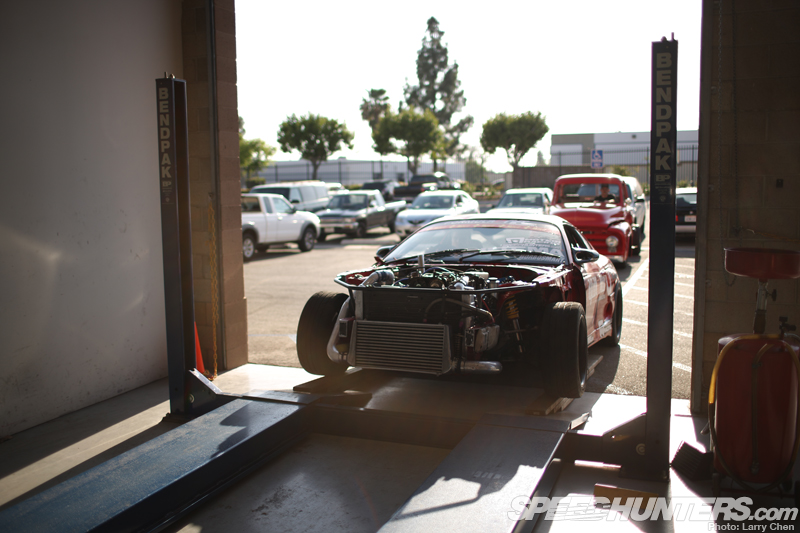 Without front body panels it just looks so mean. It sorta reminds me of a hot rod.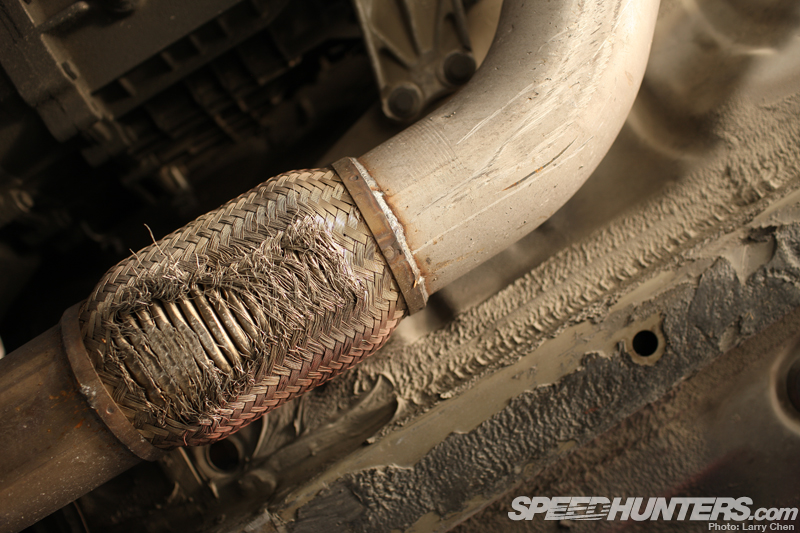 I asked him, "Wow Fredric, do you think you could have drifted this thing any lower?"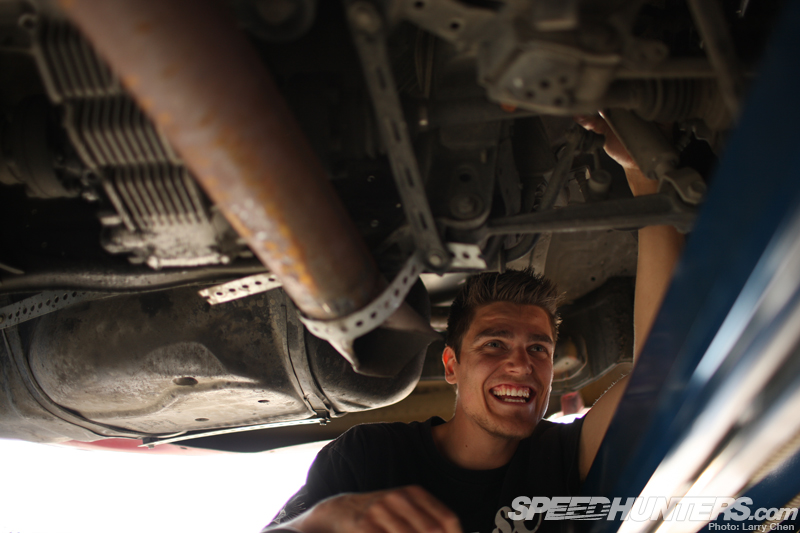 He just laughed it off. After all, wasn't drifting originally about the style that you have?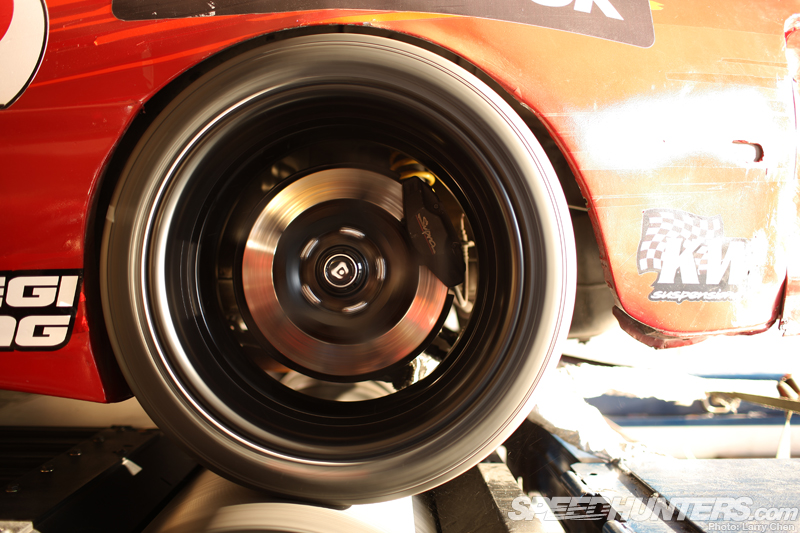 Fredric was too busy prepping the car for its first trip to China, and we ran out of time to do a proper shoot. Oh well, maybe I will shoot it next time I am in the land of communism.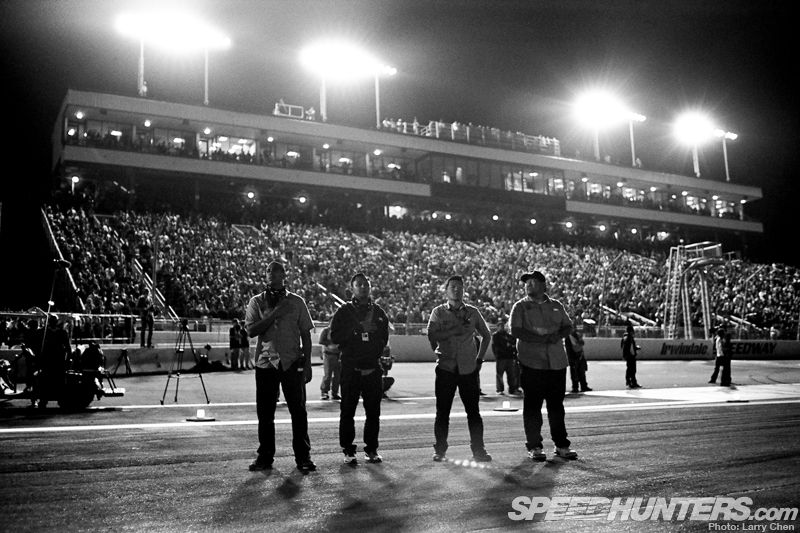 The second most stressful event of the year for me is always Formula Drift Irwindale. It's the finals, and there is always so much to do in such a short period of time.  Somehow I even shot a video in the middle of it all.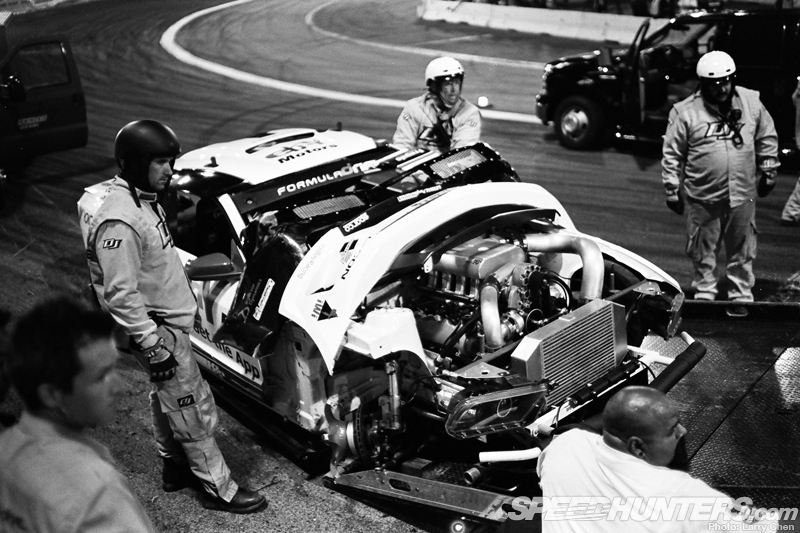 It will be an event I will remember for the rest of my life. There were just so many spills and thrills; I could not take photos fast enough.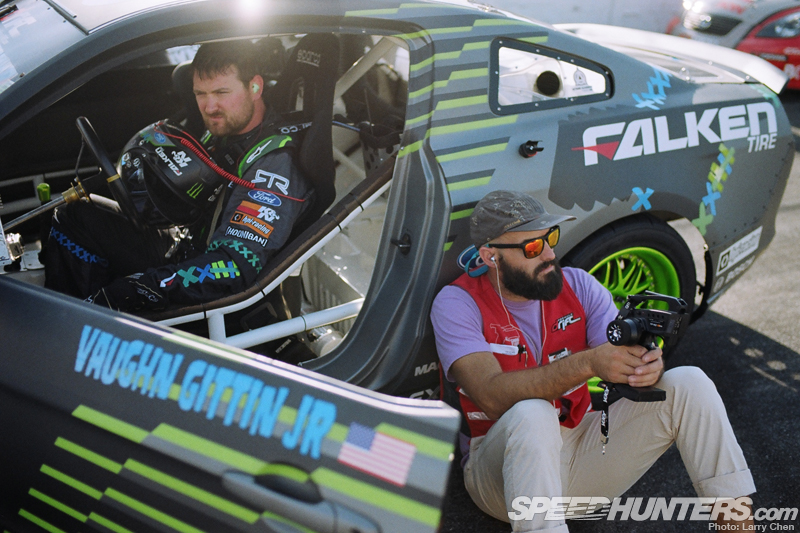 Vaughn Gittin Jr was just one battle away from earning his second championship. It's crazy how it came down to the wire. It shows how evenly matched the top guys are now.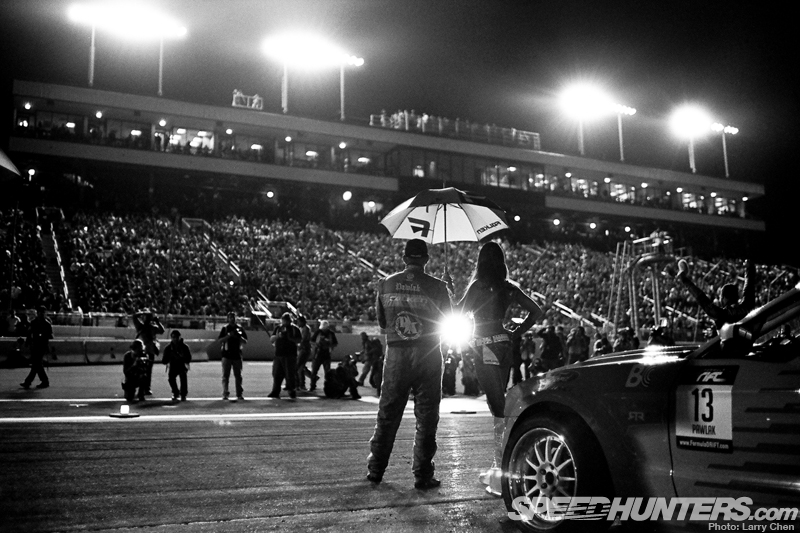 This was one of my favorite shots from the whole year from my Leica. I just got super lucky with some guys flash going off as I was shooting this. If I remember correctly, it was 1/60th of a second at f/1.2, and I was using Ilford HP5 film.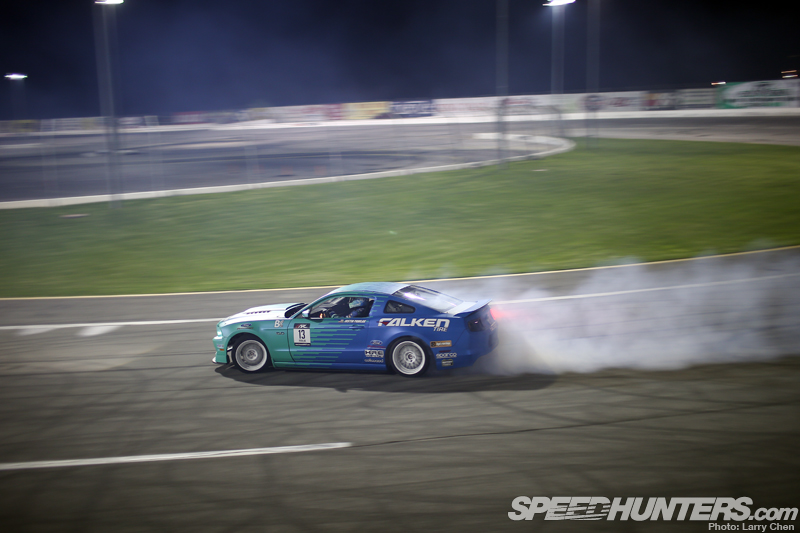 I had a chance to check out Justin Pawlak's new paint job at the Formula Drift Hurricane Sandy charity. It debuted at SEMA this year, but it just looks so cool while in drift.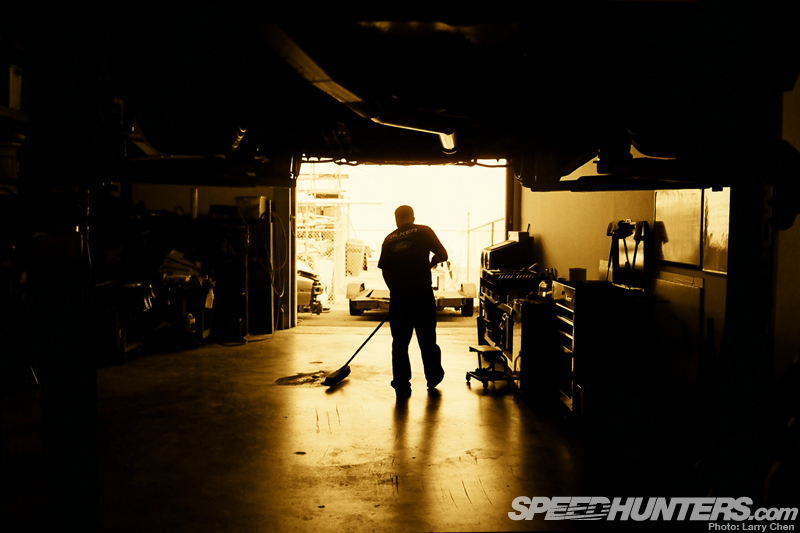 This was another one of my favorite shots on C-41 film, scanned in color. I went to Justin Pawlak's personal shop, also known as Hotline Performance, and he was just tidying up a bit.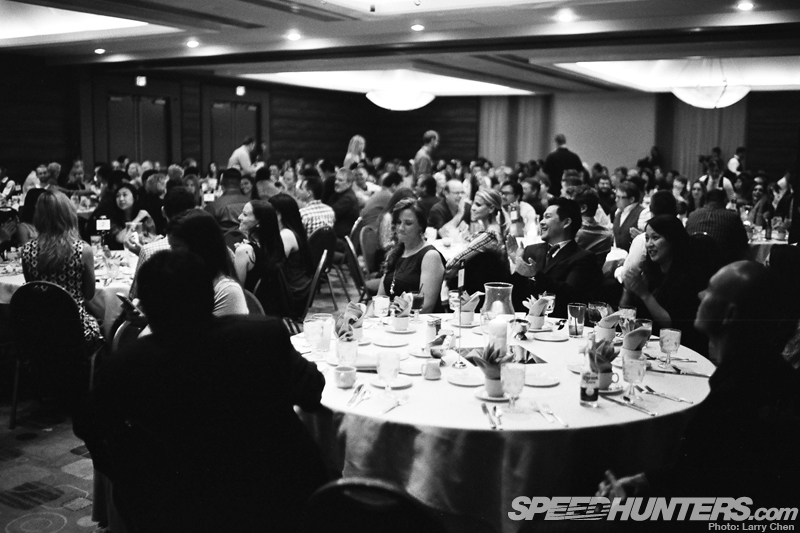 The event the day after the Irwindale Finals, is the Formula Drift Banquet. This was when all the awards were given out, and it was also a time for the boys and girls of the FD paddock to let their hair down.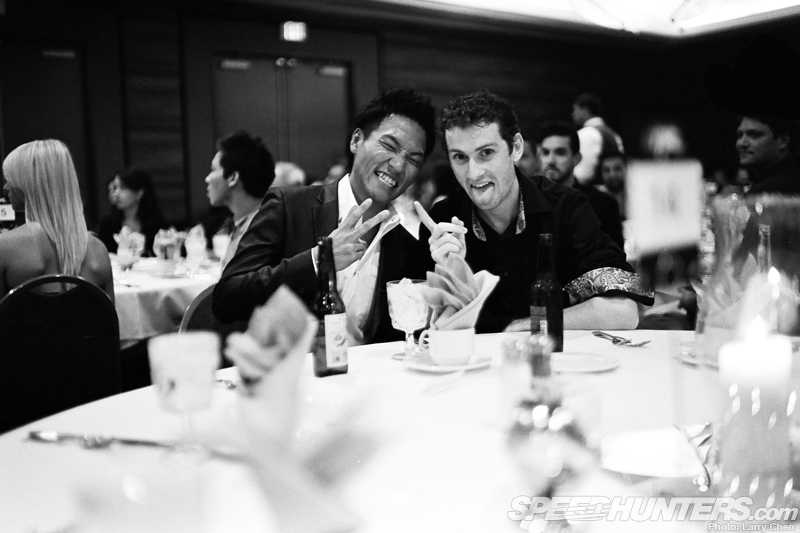 It was also a great time to put rivalries on the back burner and just become friends, even if it was just for one night.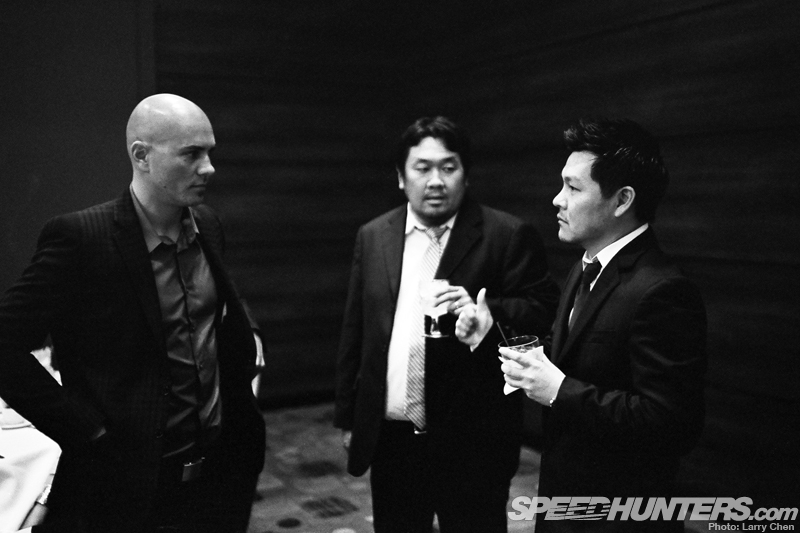 It was nice to see drivers out of their race suits and the FD staff out of their uniforms.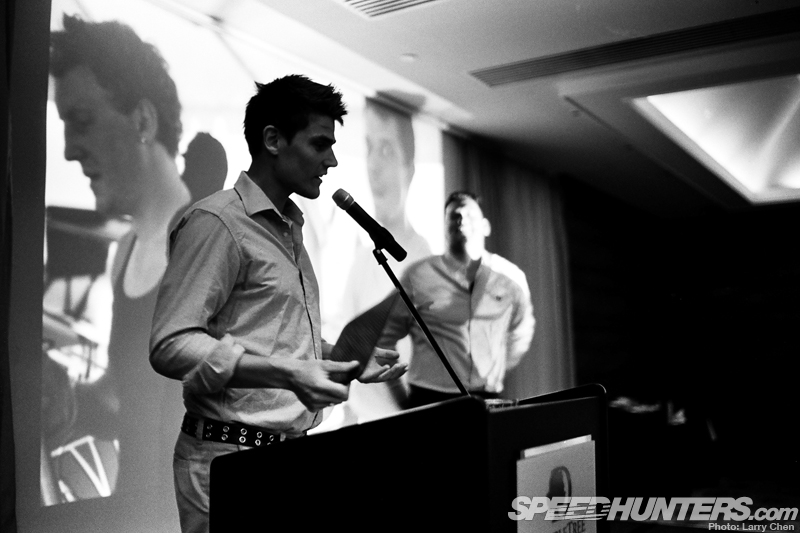 This year Fredric cleaned up big time. If things keep on going the way they did, I have a feeling we will see him on the top of the championship standings next year.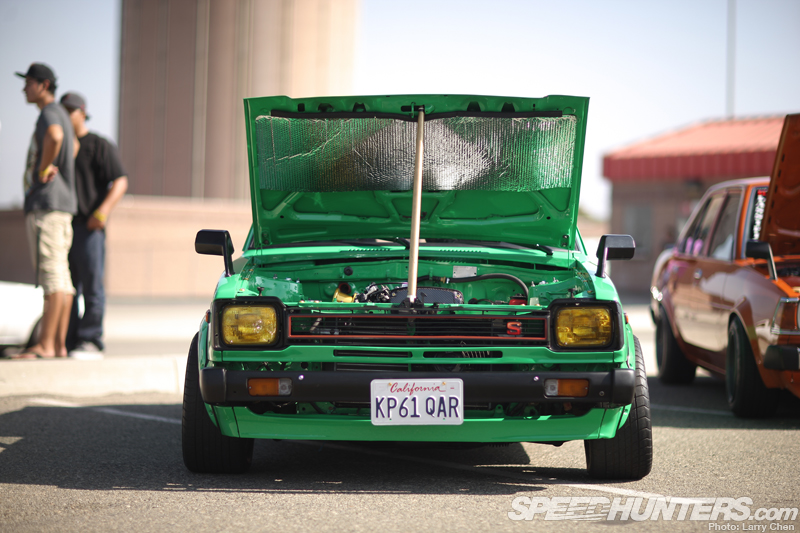 I went to '86 Fest this year, but I just did not have enough time to put up coverage. It was a great event, and quite a lot of Toyota goodies came out.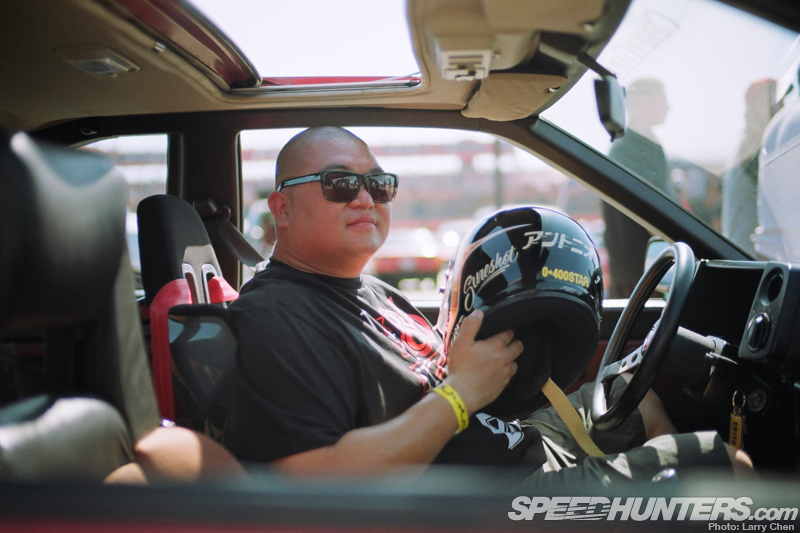 One of the original Speedhunters, Antonio Alvendia, put it together, and I have to say he did a great job. He even brought out his own Hachi Roku for a little bit of sideways action.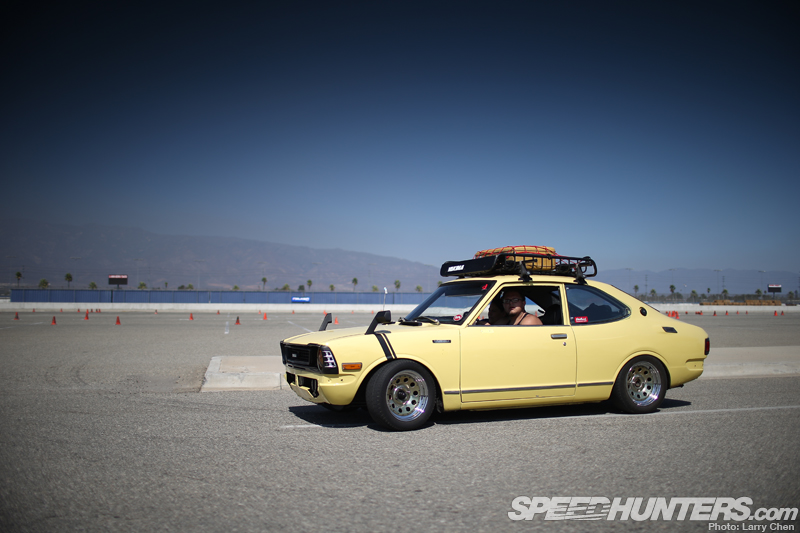 Hopefully I will have a chance to cover it better next year, because it was a shame to waste all my shots. Although, you may find a few of them in the next Speedhunters book.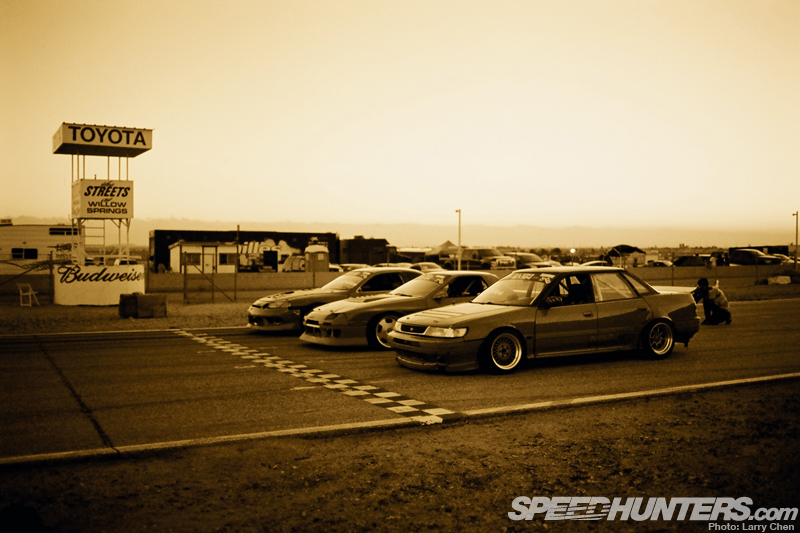 Normally the All Star Bash is held during the 4th of July festivities. Because that was in the middle of the Formula Drift season it was hard for many of the Pro drifters to come out and support this grassroots event. This year they moved it to October, which helped not only with attendance but also with the temperatures.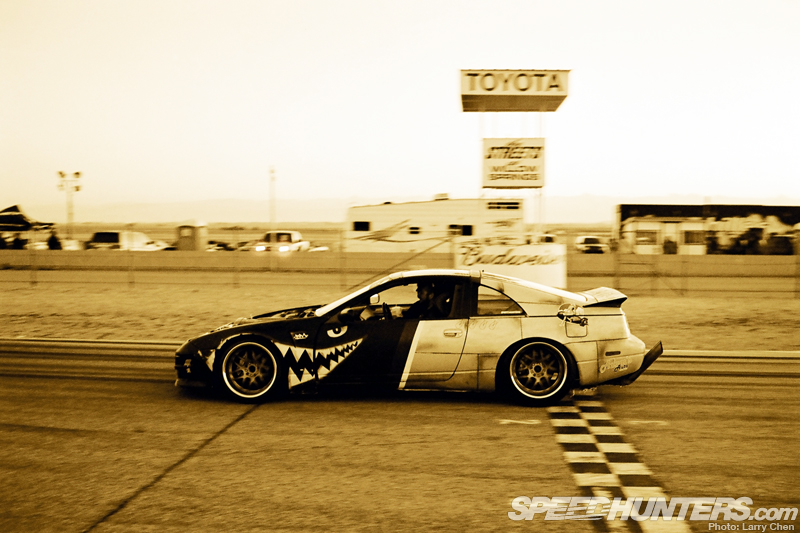 I had a chance to shoot one of my most popular stories of the year there.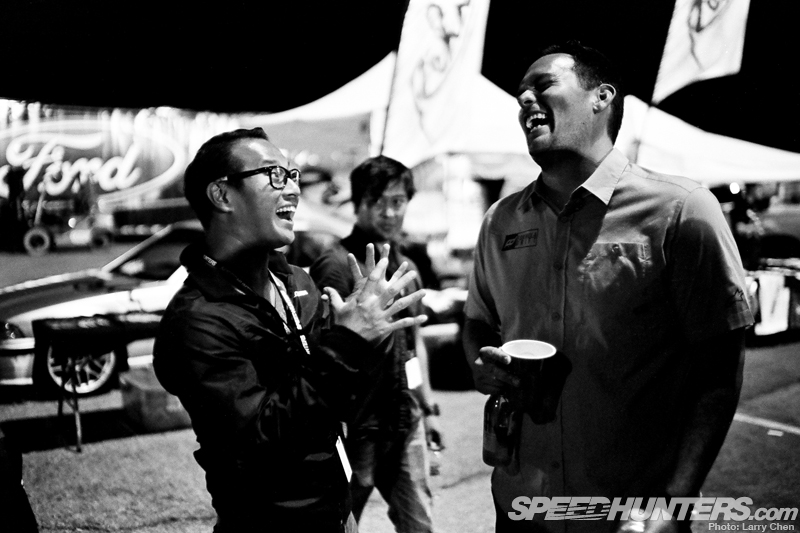 With all of these awards we have been giving out, I figured I'd make some of my own up for fun. Who knows, maybe some of these will catch on.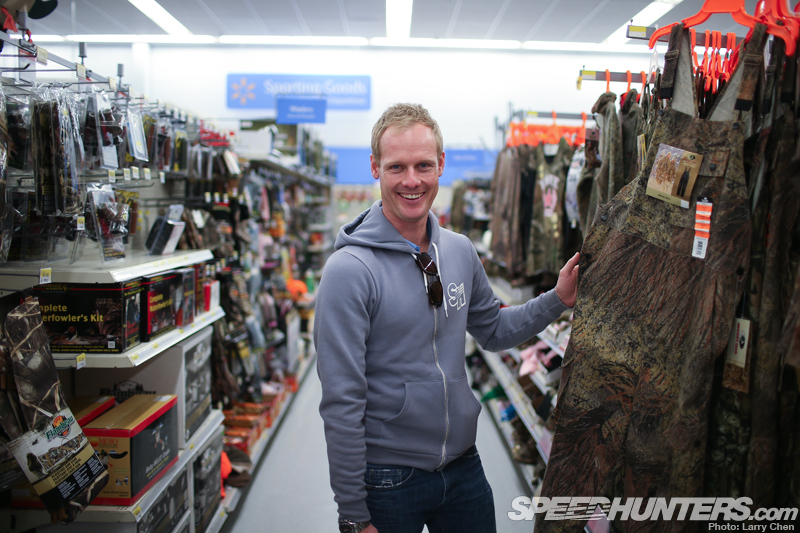 The Taking Speedhunting the Most Seriously Award goes to Edward Sandström. He actually wants to skin speed and eventually eat it later.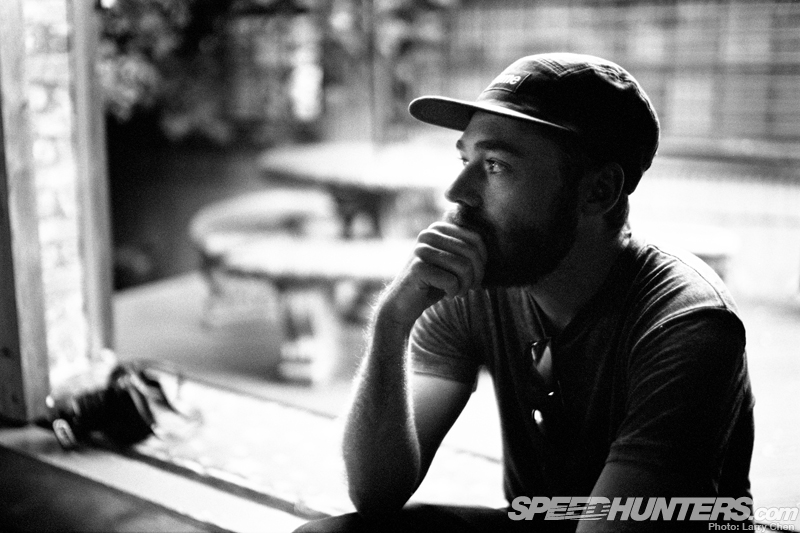 The Hardest Name to Spell Award goes to Sean Klingelhoefer. To this day I can't spell his name without going to the Speedhunters front page.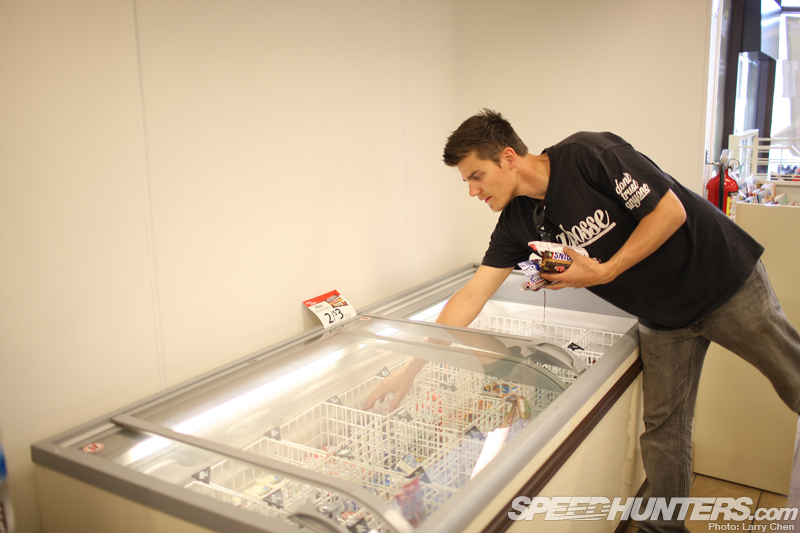 The Most Likely to Eat Your Food Award goes to Fredric 'The Norwegian Hammer' Aasbø. He needs that nutrition to stay tall.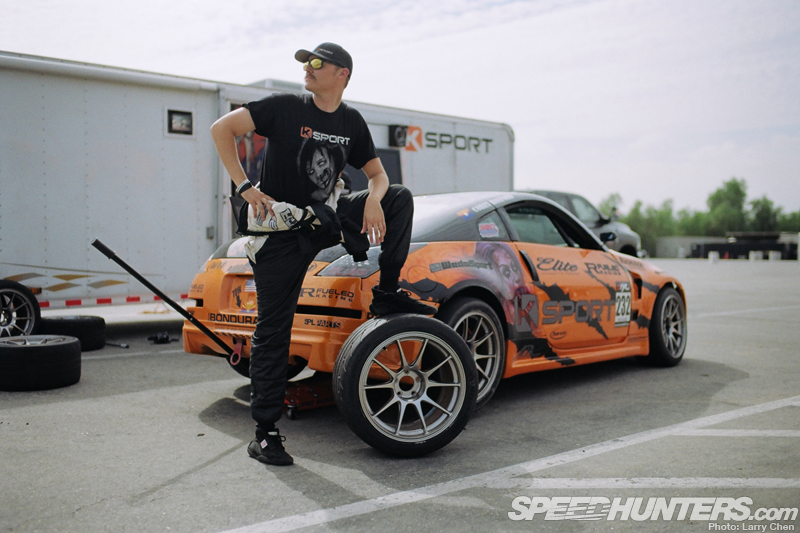 Best Cat Impression Award goes to Formula Drift driver Corey Hosford. He convinced me that he was a cat, even though cats don't normally talk.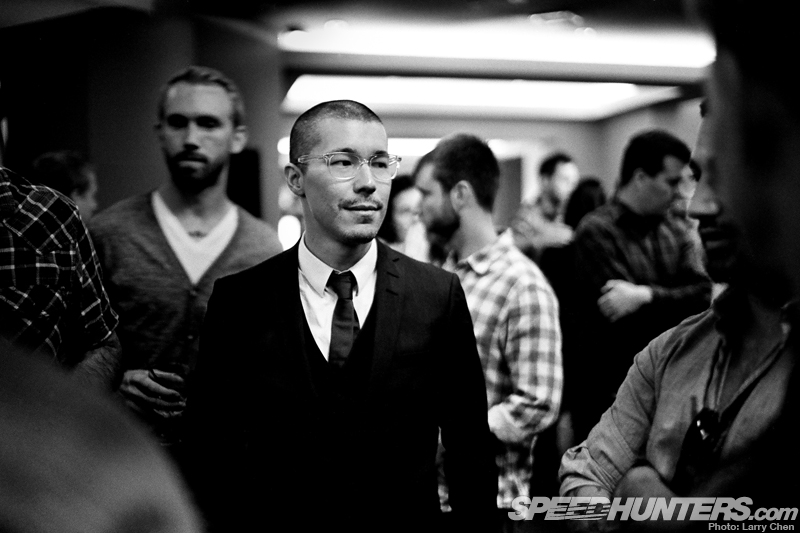 Fearless Leader of the Year Award goes to Rod Chong. According to Sean our ship would have sank a long time ago if it was not for Rod. I agree wholeheartedly.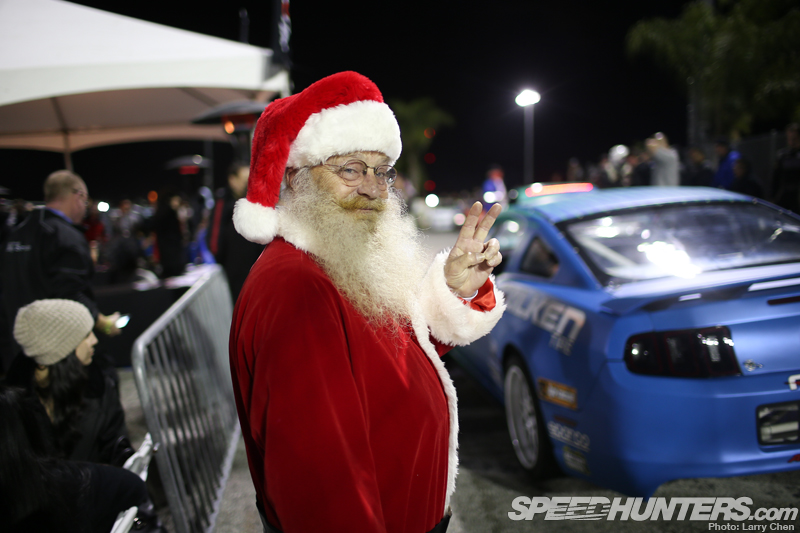 Best Beard Award goes to none other than Bil Baldwin, everyone's favorite Cal Club corner marshal.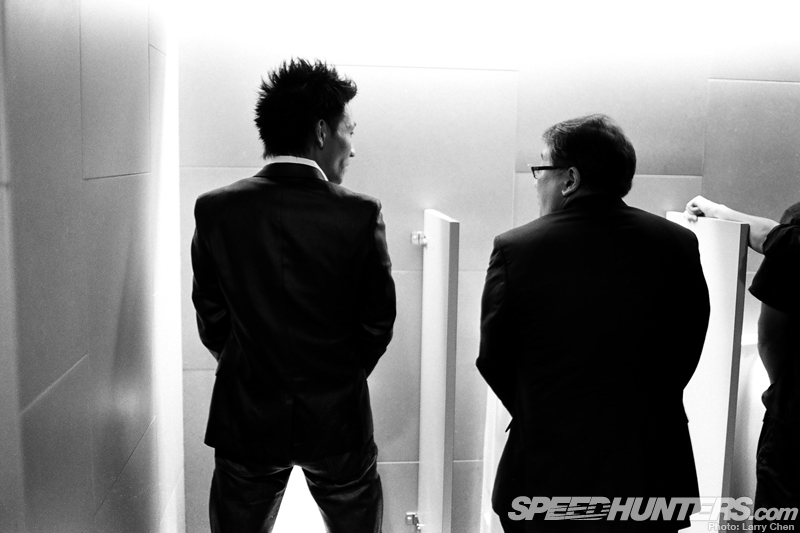 Best Hair of the Year Award goes to Daijiro Yoshihara yet again! He wins every freakin' year!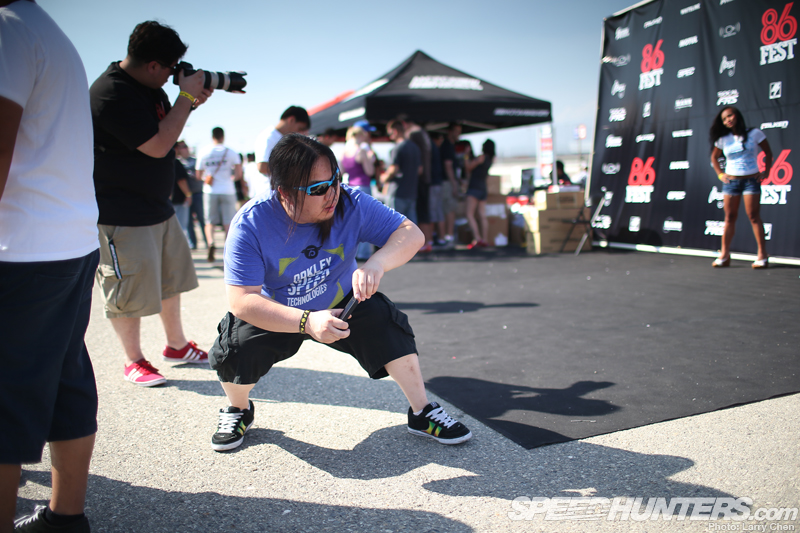 And the Photo Stance of the Year Award goes to this guy. What ninja-like mastery this guy had in the art of shooting photos. Congratulations to all the winners!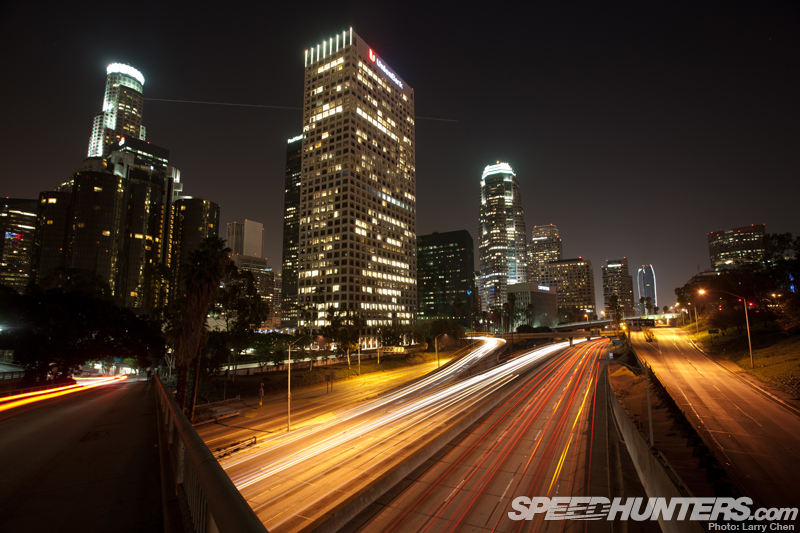 All joking aside, I have realized there really is no place like home. Out of all the places I have traveled, I always look forward to stepping off the plane in Los Angeles.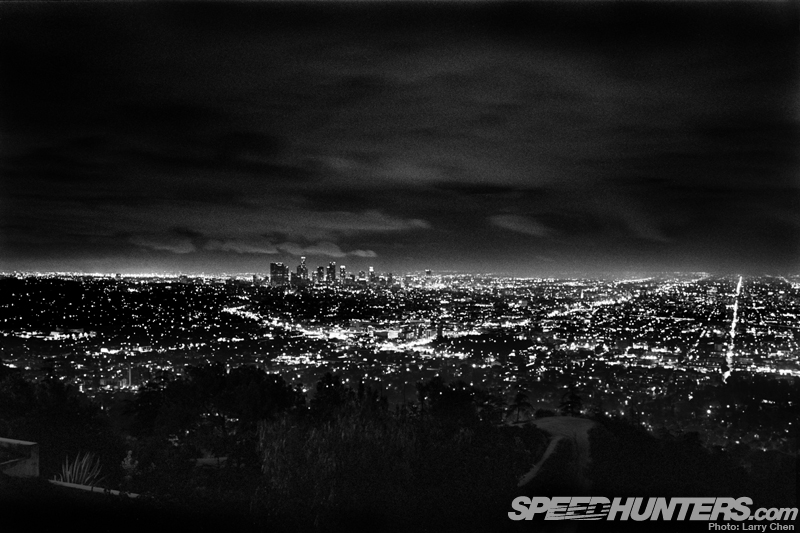 Every time I was abroad I missed this smoggy and congested place. I can't imagine living anywhere other than the City of Angels.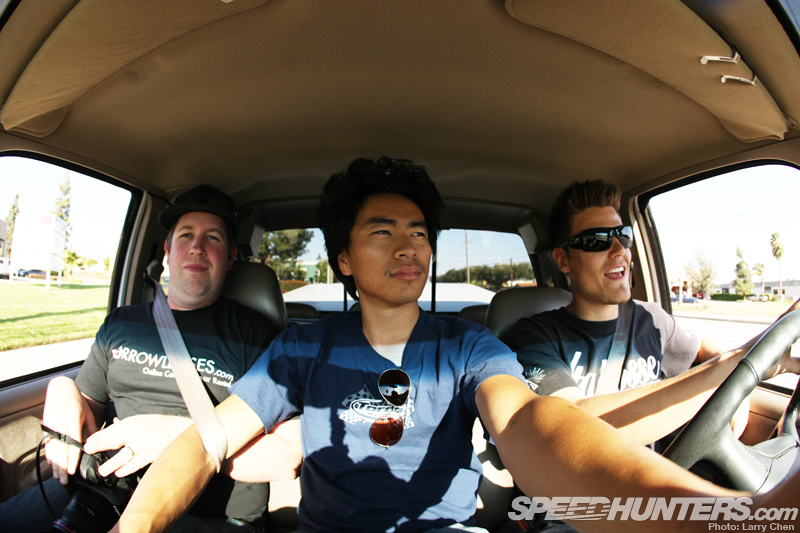 I guess that's it for the year. I really look forward to 2013, and I can't wait to hunt some more speed. January is just around the corner.
Larry
larry@dev.speedhunters.com
More stories from Larry Chen on Speedhunters