Held at the Rajamangala Stadium in Bangkok, this year star-studded line-up of drivers at the Race Of Champions included three-time Formula 1 World Champion Sebastian Vettel, seven-time Formula 1 World Champion Michael Schumacher, two-time MotoGP Champion Jorge Lorenzo, three-time World Touring Car Champion Andy Priaulx, eight-time Le Mans 24 Hour race-winner Tom Kristensen, four-time V8 Supercar Champion Jamie Whincup and more.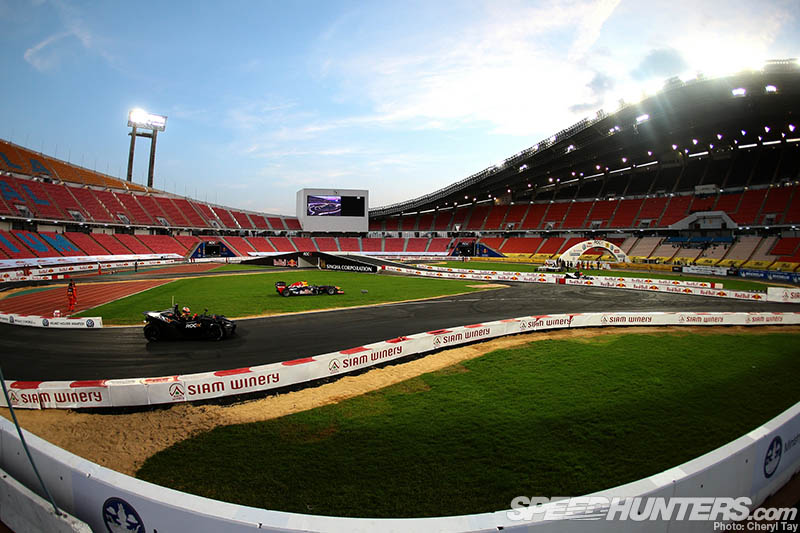 Into its 25th year already, the ROC assembles some of the greatest drivers on Earth and has them race around a purpose-built parallel track housed within a stadium.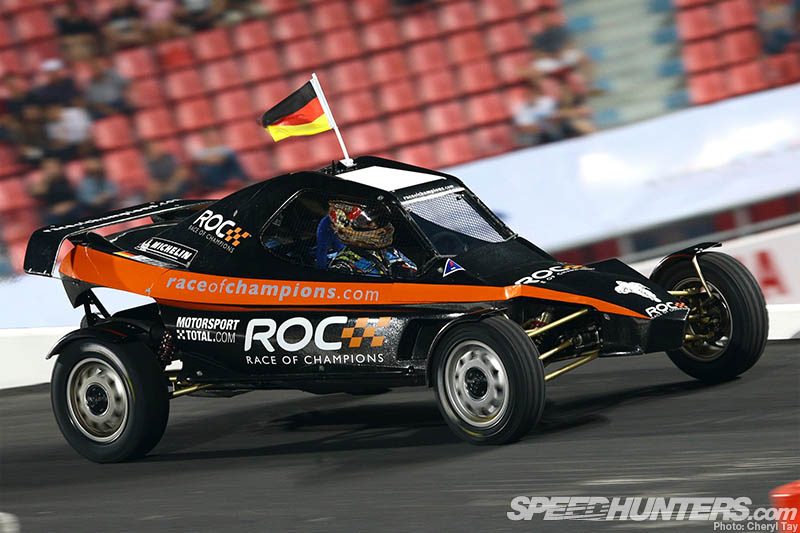 With a common passion for racing, these drivers are the best in their respective fields and come together to compete on a level playing field at ROC.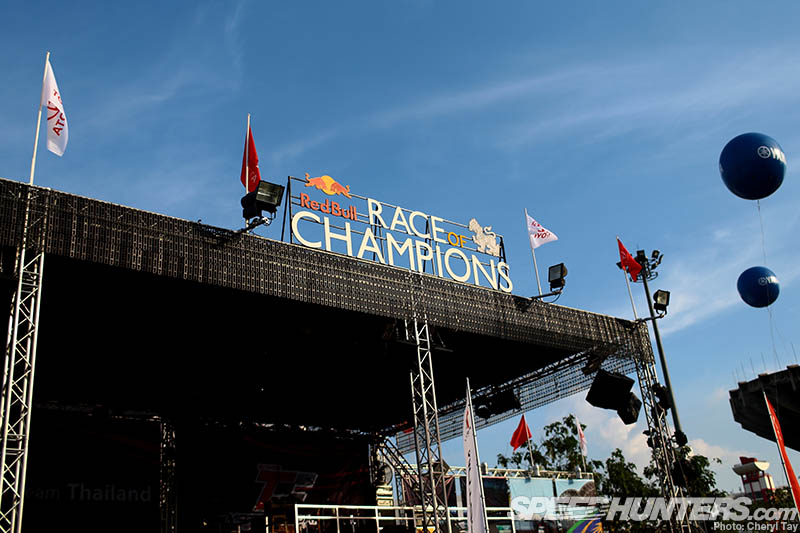 When I first heard that the Race of Champions (ROC) was coming to Bangkok this year, I knew I had to find my way there. How could I miss out on all the action knowing that legends like Michael Schumacher and Sebastian Vettel were just two hours away from Singapore by flight?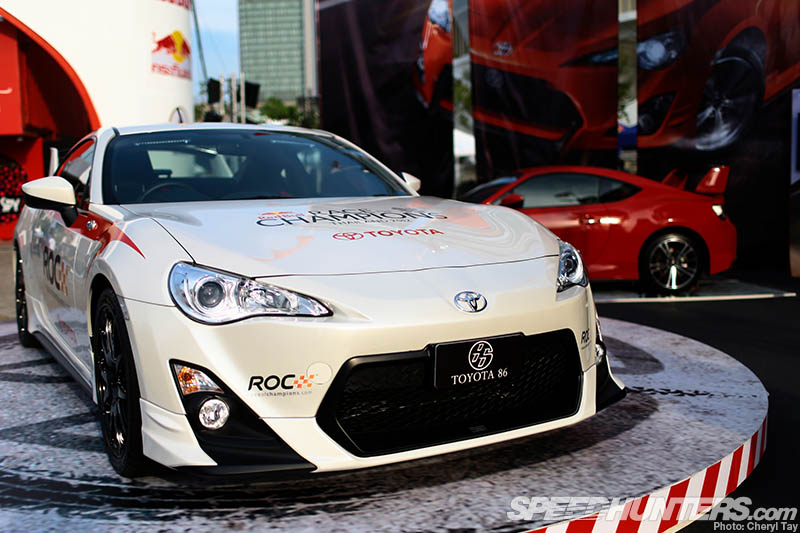 Gates only opened at six in the evening, but I went earlier to browse the inaugural 'ROC Rocks' Festival – an exhibition outside the stadium that had huge stands by major event partners such as Red Bull, Singha, Yamaha and Toyota.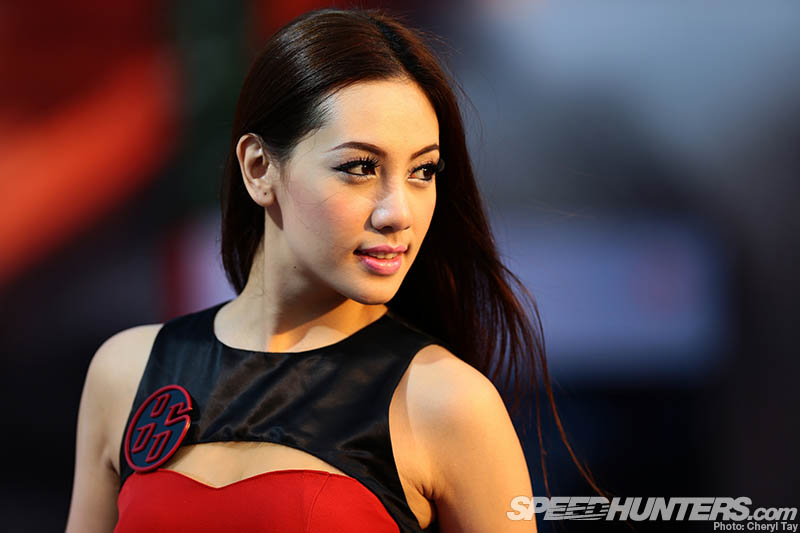 This is the time when all the race queens and car-show girls come out to parade. I spotted some pretty ones at the huge Toyota booth…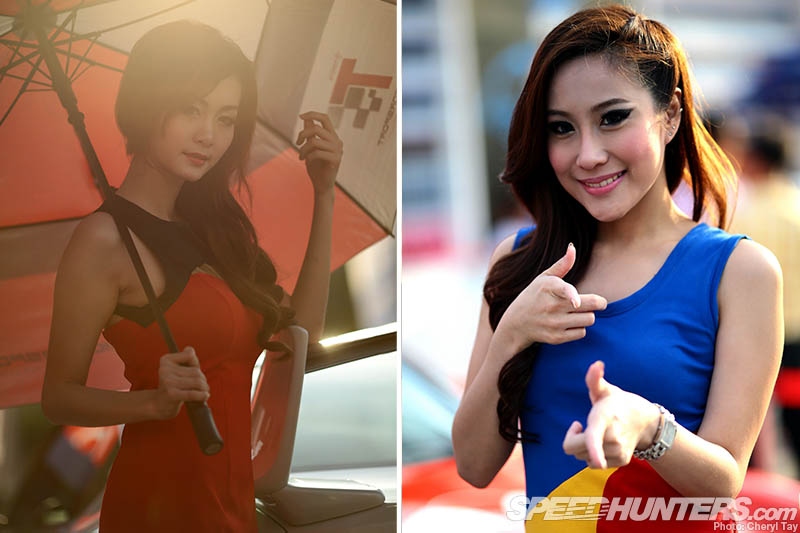 …but there were a few cute ones on other stands too.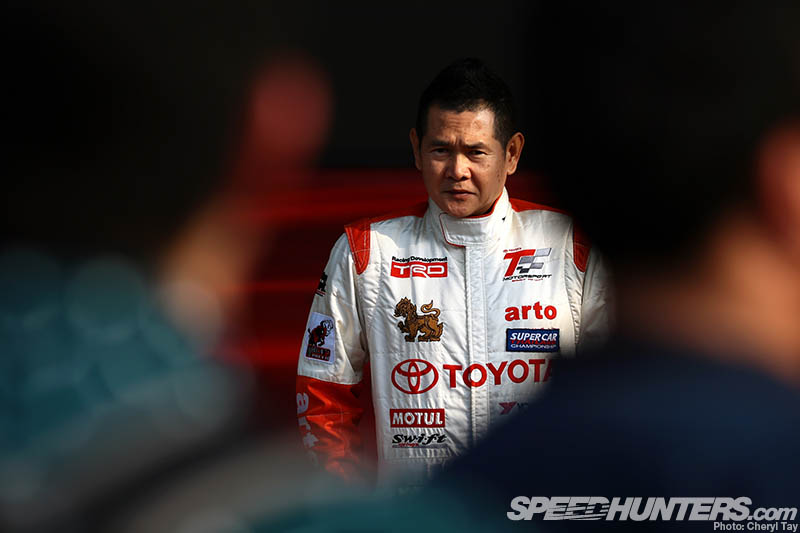 Track action began on Friday evening with two competitions – ROC Thailand to determine the top two Thai drivers who would compete in the ROC main event, as well as ROC Asia to determine the last spot for the Nations Cup and the two slots for Asian drivers in the main event.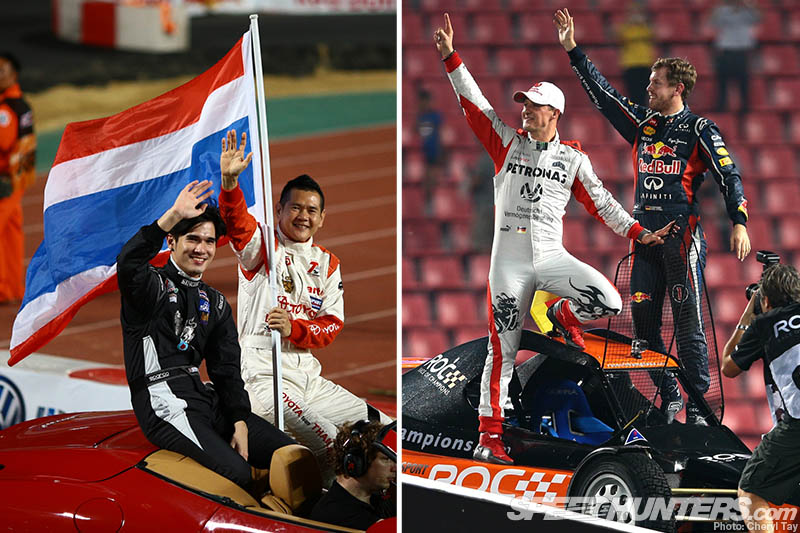 Nattavude Charoensukawattana, 49 years old, of Toyota Team Thailand proved that age is but a number and emerged tops in ROC Thailand. Finishing second was Tin Sritrai, only 23 years of age. Together they would represent Team Thailand in the ROC Nations Cup on Saturday evening. Pairing up according to country, a total of eight teams competed in the ROC Nations Cup. Schumacher and Vettel have won the Nations Cup for the last five years and were confident of achieving a sixth consecutive title.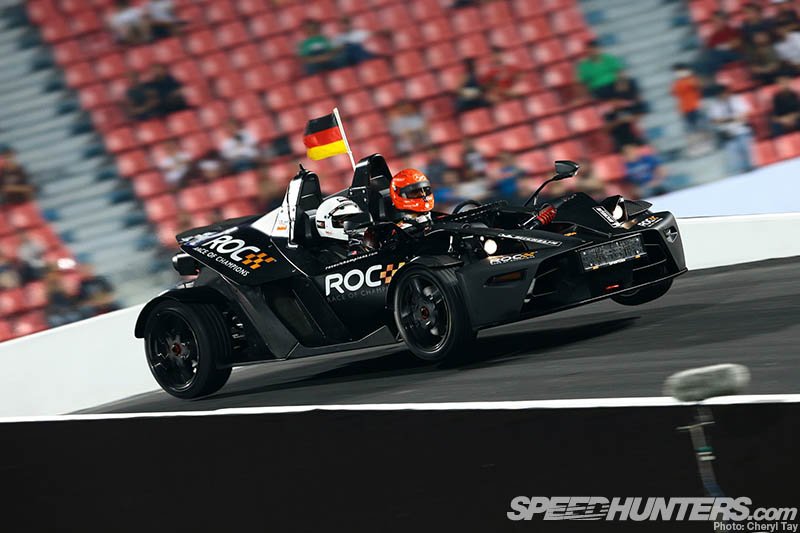 They easily dominated the competition and topped their group, beating Team Thailand, Team Australia's Whincup and Mick Doohan and Team India's Narain Karthikeyan and Karun Chandhok.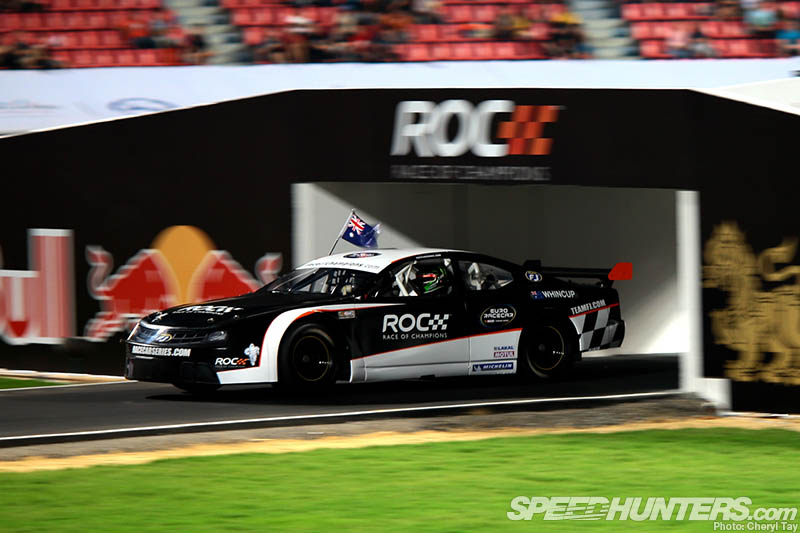 Basically one driver from each team would go against another driver from the opposing team. For example, in the semi-final Schumacher raced against Whincup, and Vettel against Doohan.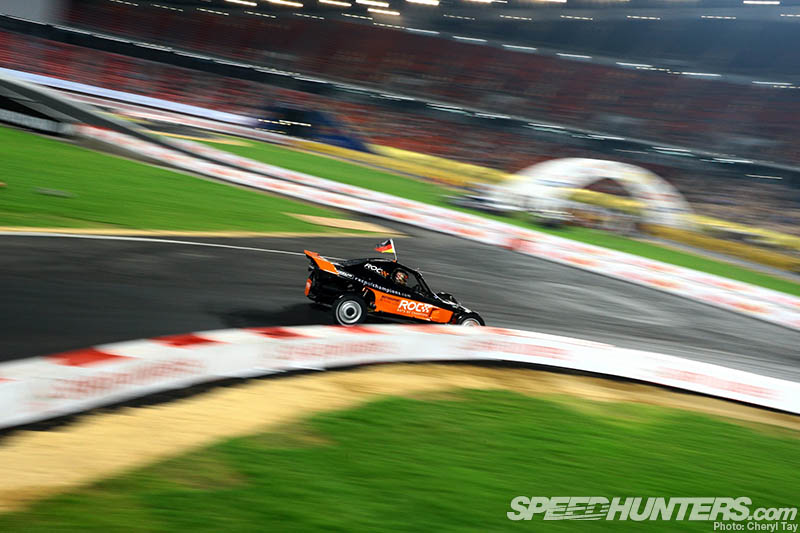 Beating the Australians, the German dynamic duo then met Team France's pairing of Romain Grosjean and Sebastien Ogier in the final and took them down easily. This meant a sixth consecutive ROC Nations Cup win for the Schumacher-Vettel combination!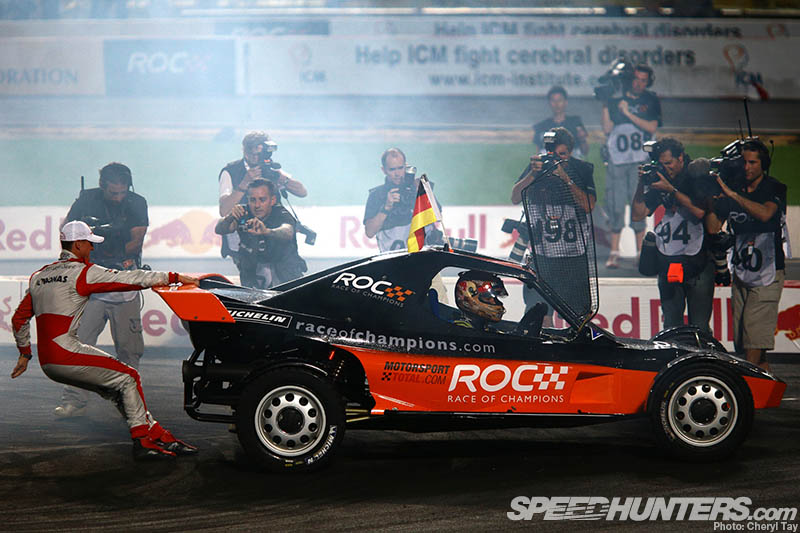 While Vettel was celebrating with donuts in the ROC dune buggy, his team-mate joined in the victory circles by hopping onto the car, nearly falling off at one point with only one hand holding on.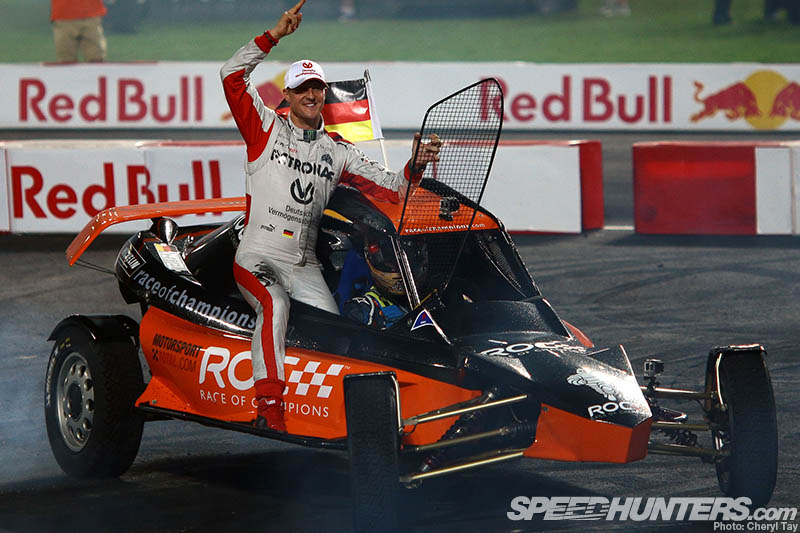 In case you are wondering about the cars they use, there are seven types of vehicles altogether.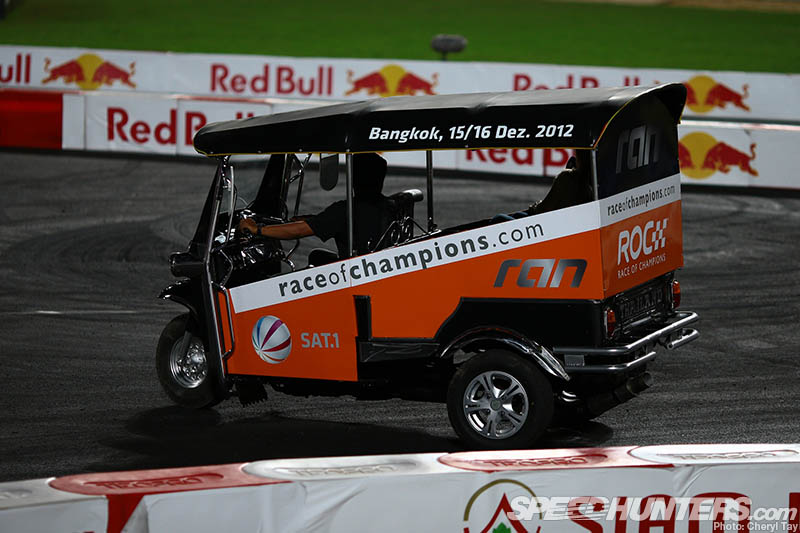 No, the tuk tuk (a type of local transport in Bangkok) wasn't one of them.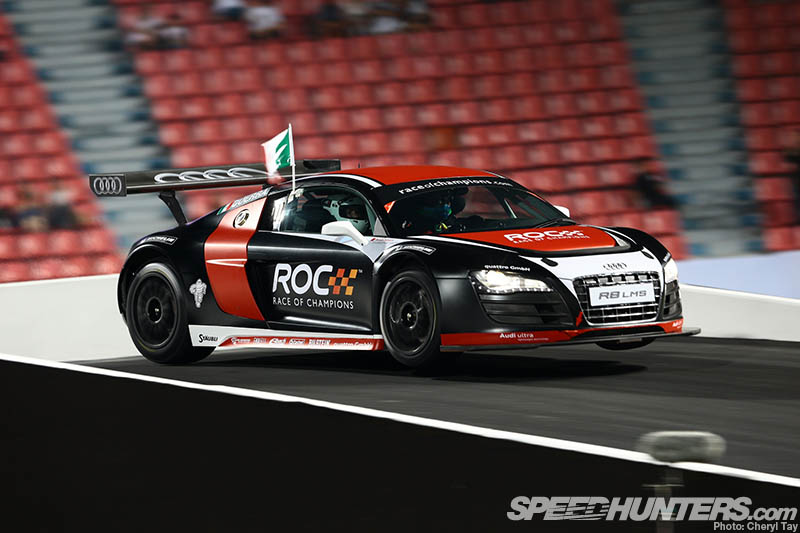 This year the vehicles used in ROC included the Audi R8 LMS…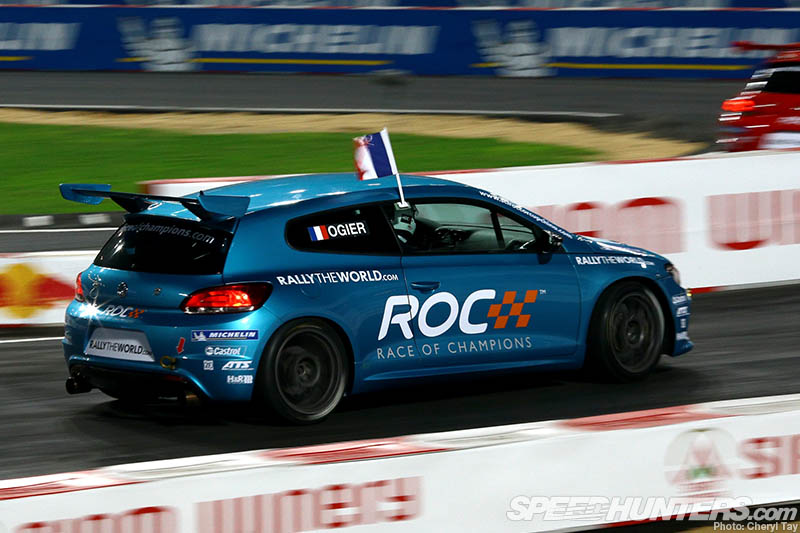 The Volkswagen Scirocco…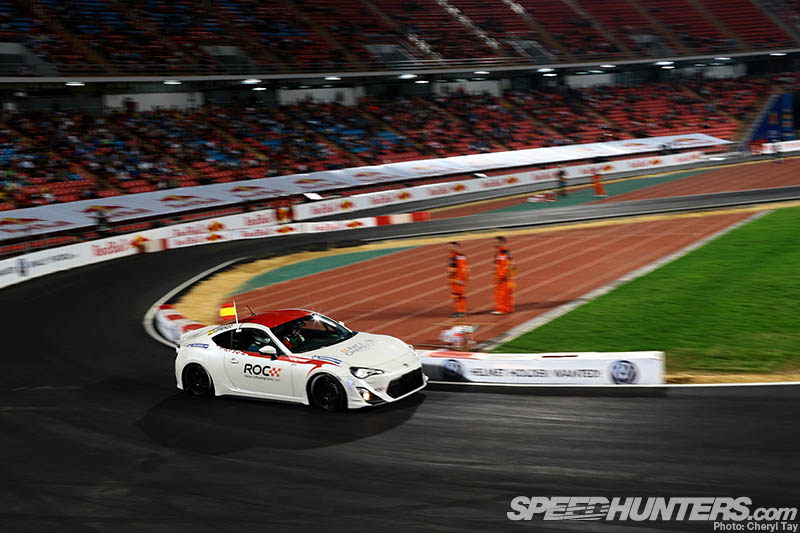 The Lamborghini Gallardo Super Trofeo, the Toyota GT86…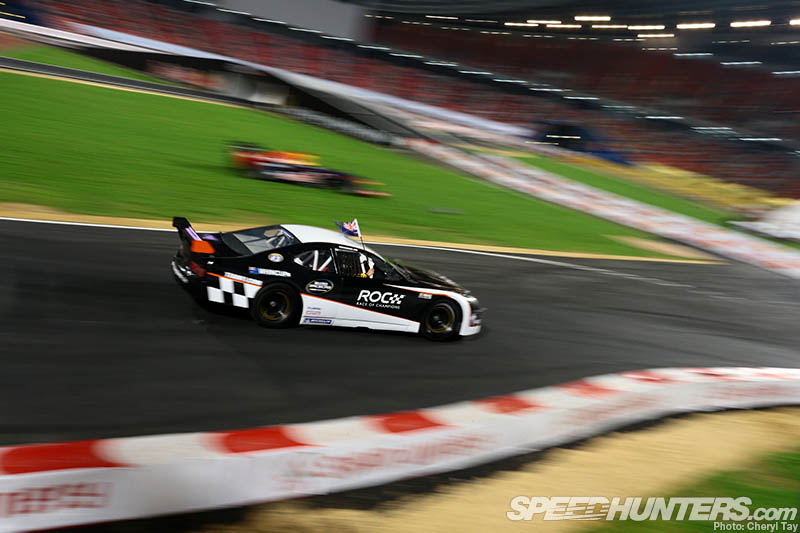 The ROC buggy, the open-top KTM X-Bow and the NASCAR-looking Euro Racecar.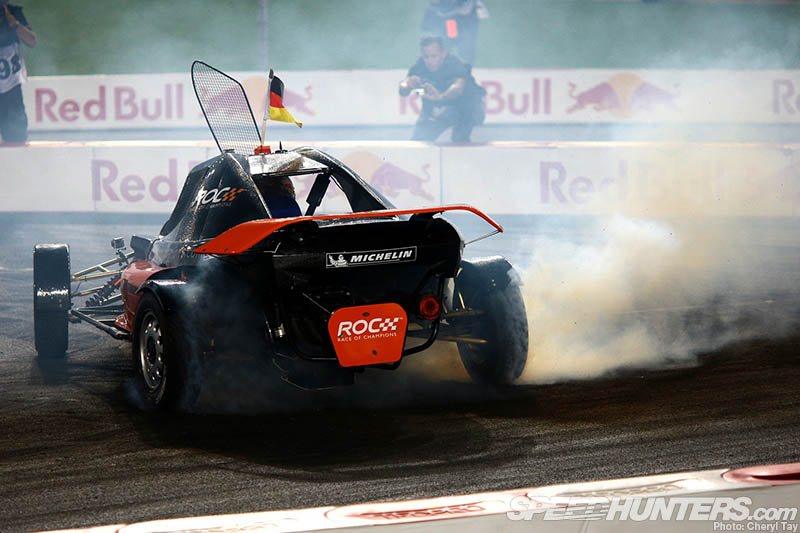 My favourite was the buggy (1.1-litre and 170bhp) because it was so small and light and the drivers looked like they were having so much fun in them.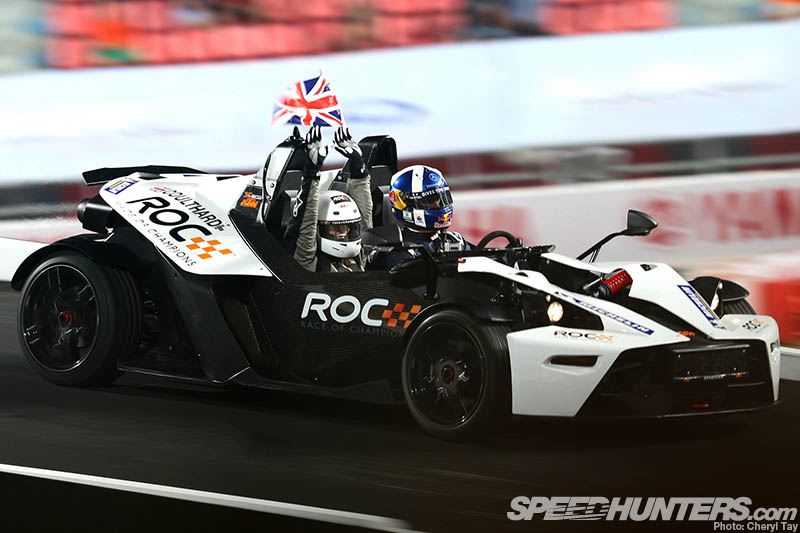 Drivers are assigned the cars for each heat and each race features two identical vehicles to ensure fairness. There are also passengers in every vehicle, some of whom were clearly enjoying themselves, like this one here with David Coulthard.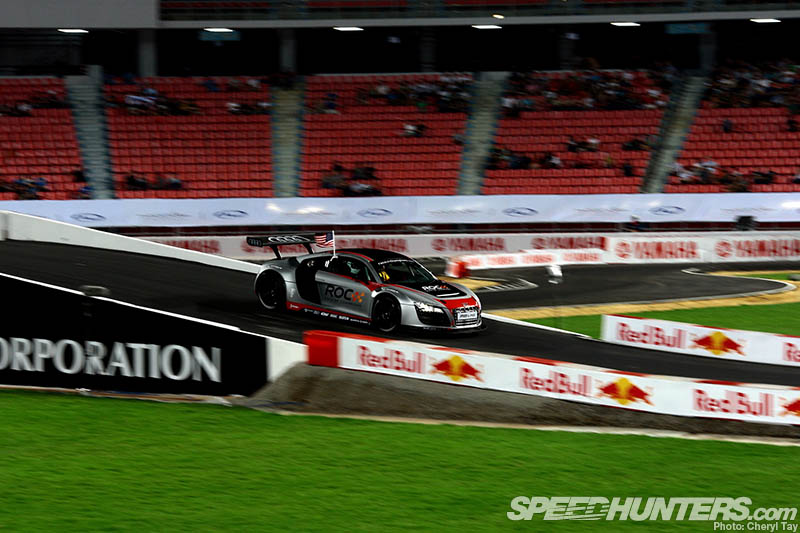 For the main ROC event on Sunday evening, the 12 international star drivers were joined by the top two from ROC Thailand (Nattavude and Sritrai) and the fastest two individual timings of ROC Asia – Ho Pin-Tung of China and Japan's Kazuya Oshima of Toyota Team Gazoo Japan.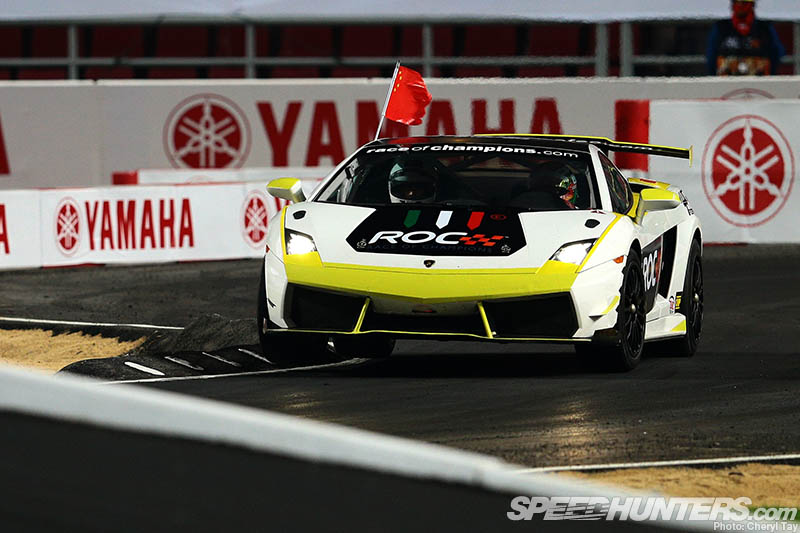 The 16 drivers were split into four groups, with the top two from each group proceeding to the quarter-finals. Making it through to the quarters were Schumacher, Vettel, Grosjean, Ogier, Coulthard, Kristensen, Doohan and Ho – the only Asian.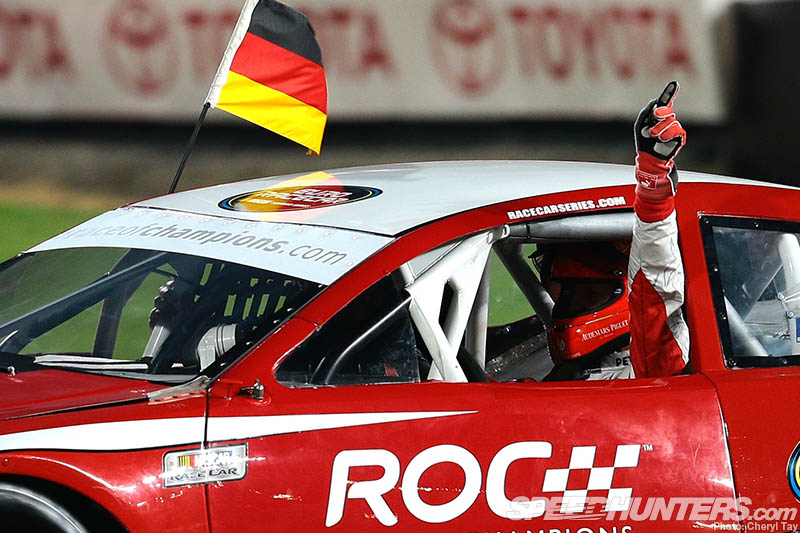 Schumacher beat Doohan to earn his seat in the semi-final…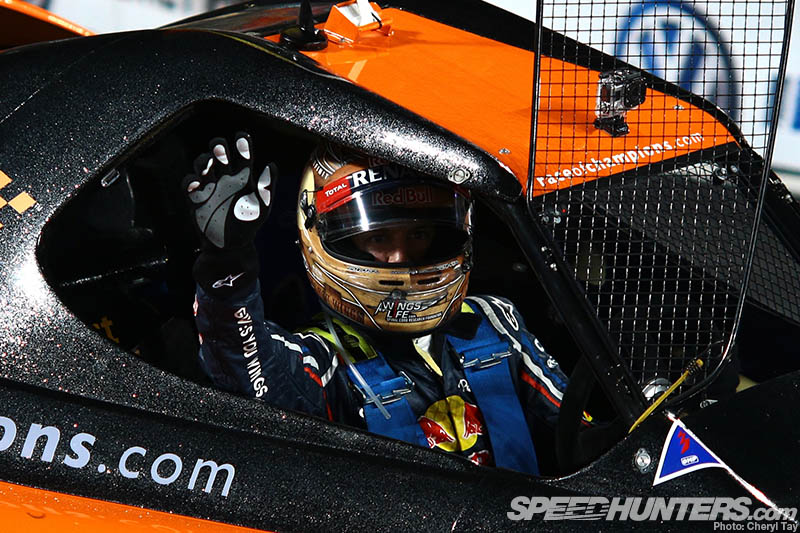 …but his German compatriot unfortunately knocked himself out of the competition when he made a mistake and hit a barrier hard during the race against Grosjean.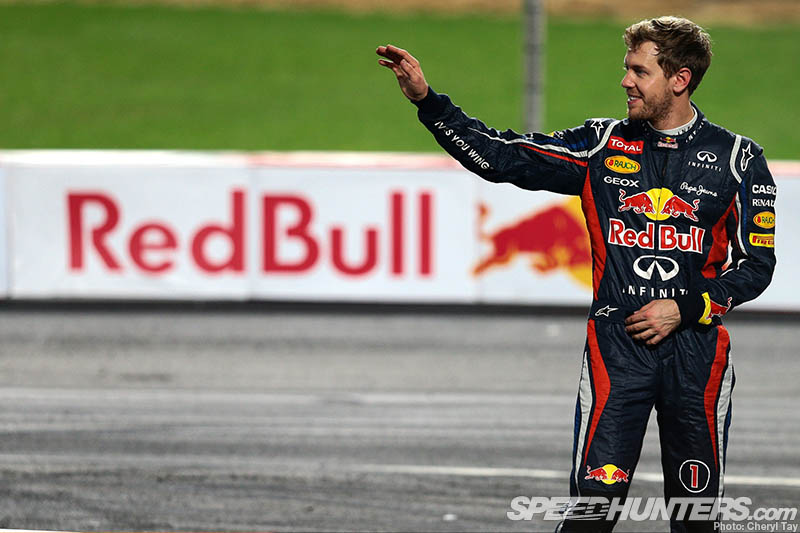 A great pity for the reigning Formula 1 World Champion after an otherwise perfect ending to the 2012 racing season!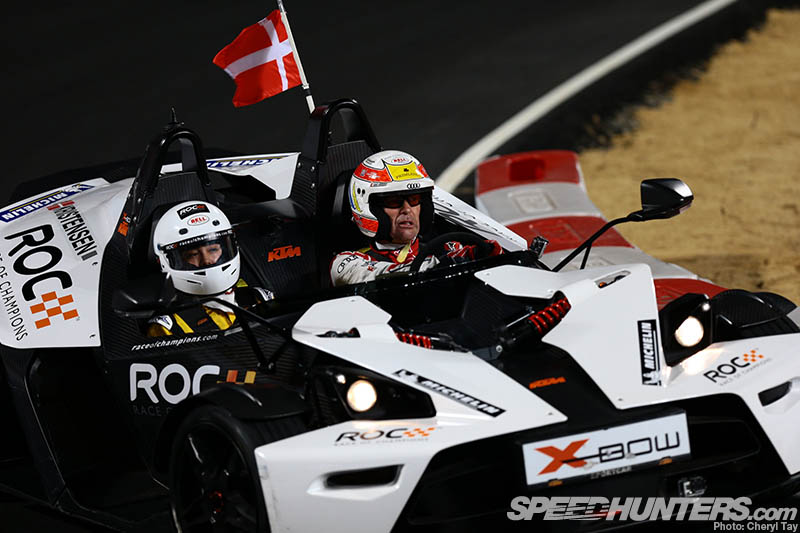 Things got exciting as the final drew near. Joining Schumacher and Grosjean in the semi-finals were Coulthard – after beating Ho – and Kristensen who beat the defending ROC 'Champion of Champions' Ogier. Crossing the finish line before Coulthard it was Kristensen who made it to the final – along with Grosjean, who surprised everyone when he beat Schumacher.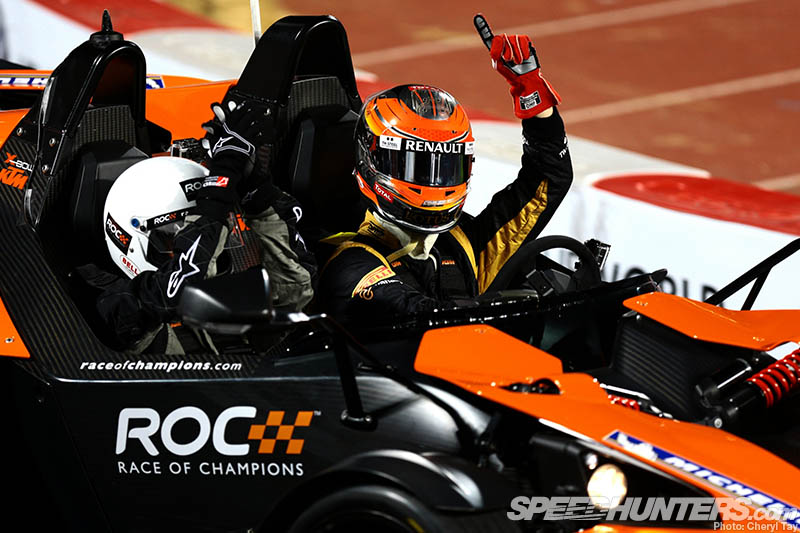 Competing in the ROC for the 12th time, Kristensen was also a finalist last year but once again he fell short and lost both rounds of the final to the French Formula 1 driver. 2012 has certainly been tough on Grosjean, especially with that one-race ban he got after causing a huge multi-car pile-up in Spa, and winning the ROC was maybe proof to himself that he does have it.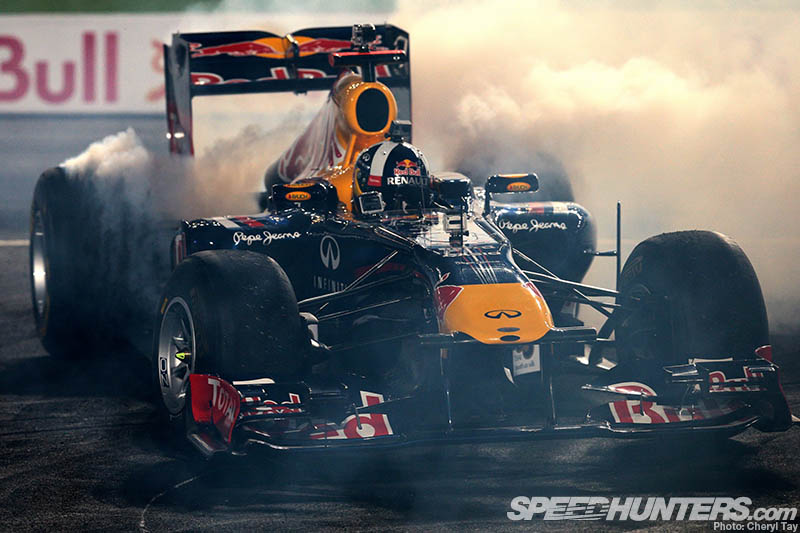 For those who are new to ROC it could get a tad confusing with all the different cars, and at some point even a bit boring as the different drivers went around the narrow, contained track repeatedly. So to keep the crowd entertained there were several shows between the runs, such as a demonstration in a Red Bull Formula 1 car by Coulthard.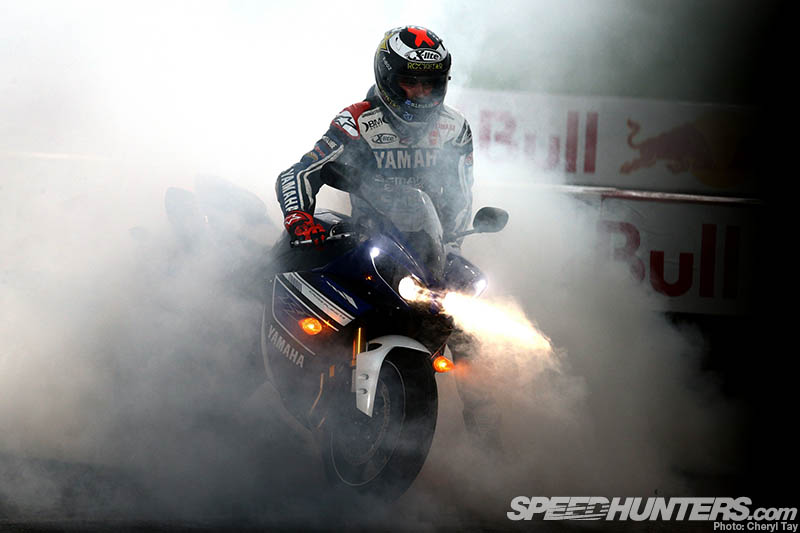 Lorenzo also did a demonstration run with his Yamaha bike. Having lost all three heats in the group stage, some think that Lorenzo might just be better sticking to two wheels.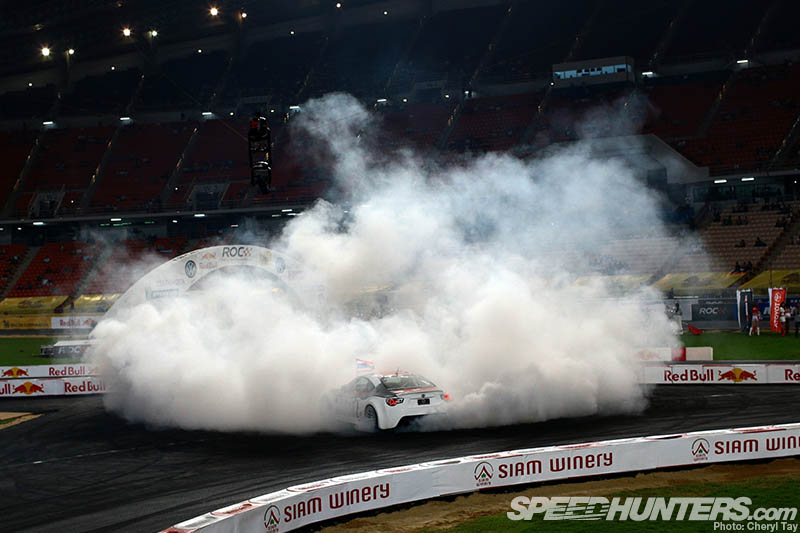 Local Thai drifter Kiki Sak Nana took his Toyota 86 sideways around the track, billowing smoke…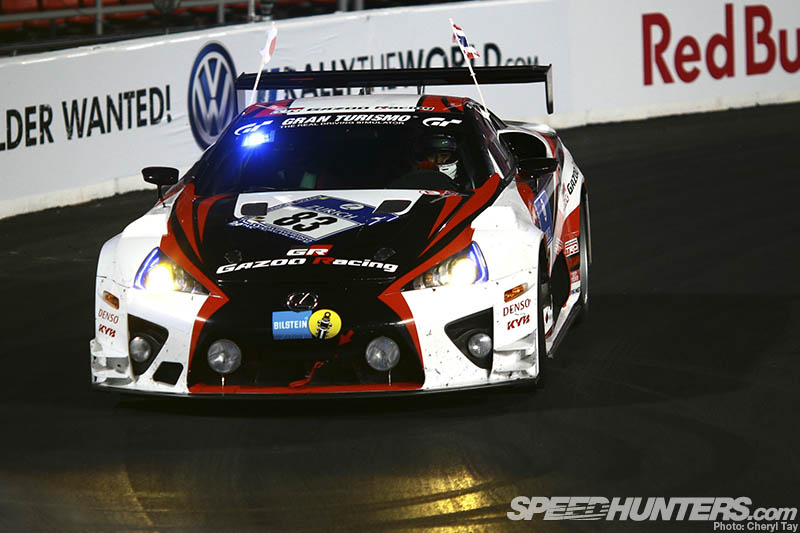 …while Takuto Iguchi of Toyota Team Gazoo Japan drove the team's Nürburgring 24 Hours Lexus LF-A in a simple showcase run.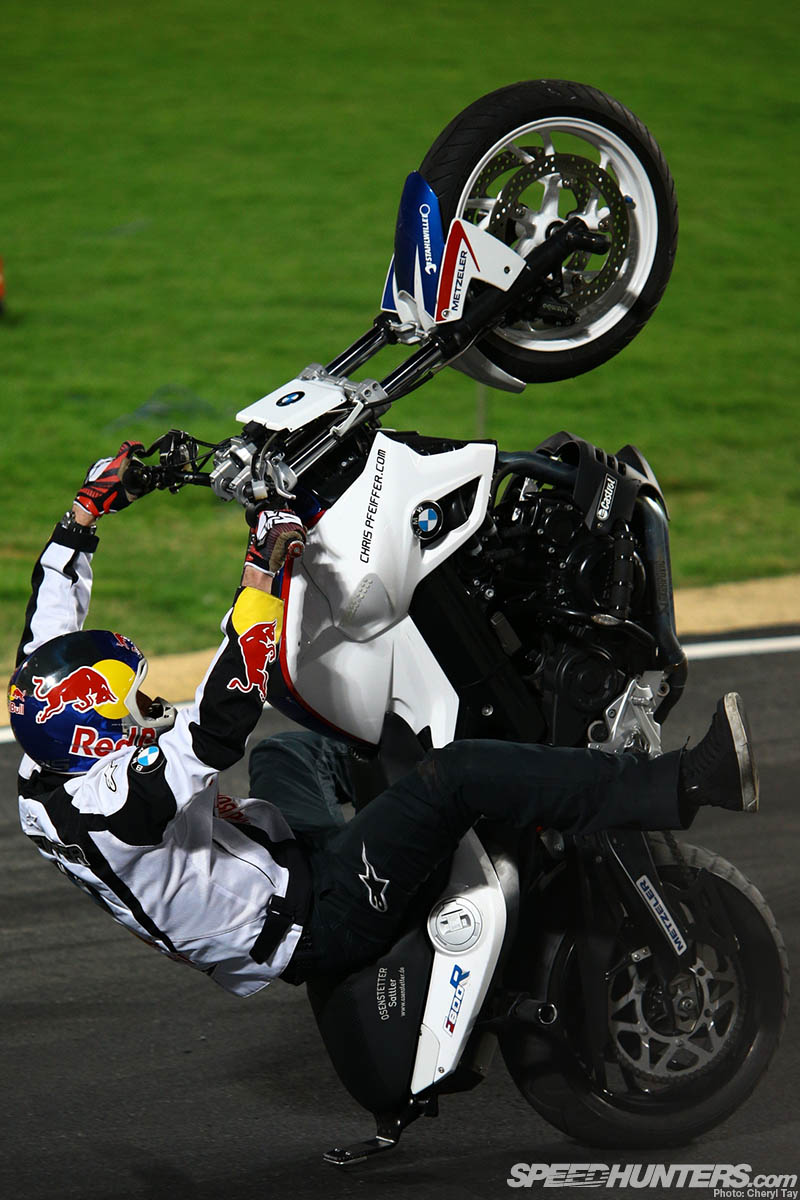 Two-wheel stunts were performed by Chris Pfeiffer and Bill Dixon, sending gasps across the stands.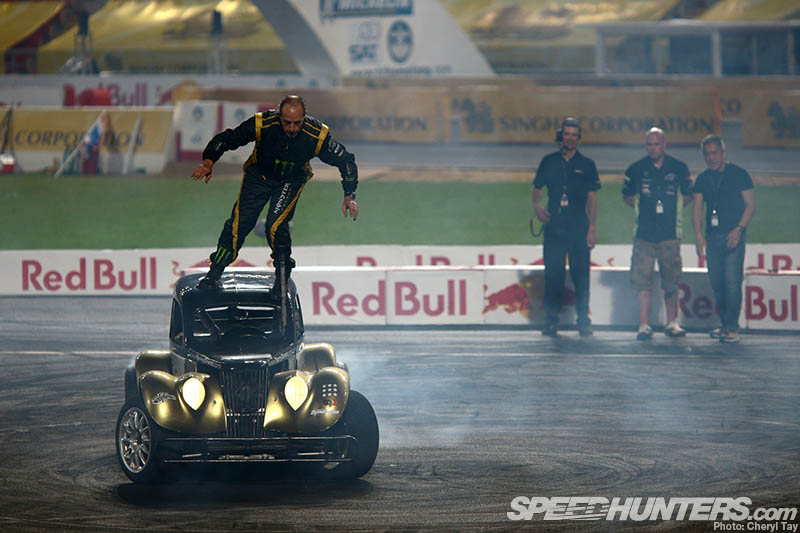 In commemoration of the 25th edition of the ROC, stunt driver Terry Grant attempted a world record and did 25 donuts while standing on the roof of his car. Impressive.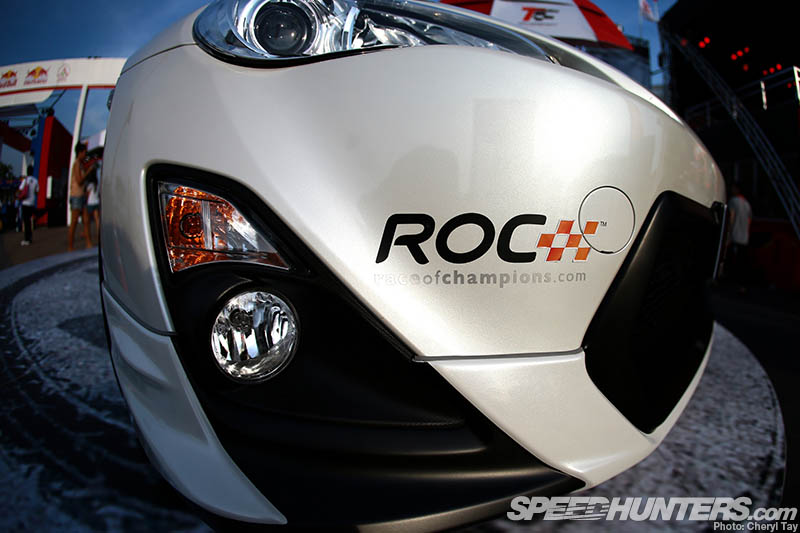 This was only the second time that the Race Of Champions had been to Asia, after its visit to Beijing in 2009 – I do hope that the ROC will come over to Asia more often!