Your votes have been counted and the final nominations for the inaugural 2012 Speedhunters Photo of the Year award have been decided. These nominations were chosen by you, and ultimately you will decide the best photograph taken by a Speedhunter in 2012. When deciding how to cast your vote, ask yourself why each photograph deserves your vote. Try to consider the concept of each image along with how it was executed. Let the voting commence…
As per the #IAMTHESPEEDHUNTER Award, click the title of the image to view it without the nominee graphic.
(Above) Liberty Walk Ferrari F40
The almost uniform horizontal lines of the backdrop emphasise one of the most iconic automotive profiles of all time. The minimalist colour palette ensures there are no distractions.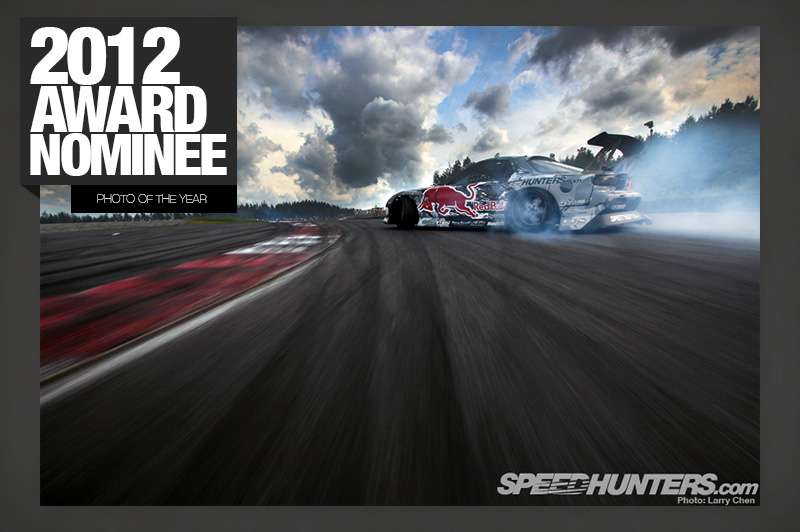 Mad Mike Whiddett's Red Bull / Speedhunters RX7
There is only one way to achieve a shot like this, and luck isn't it. Experimentation, direction and perseverance are the important factors here.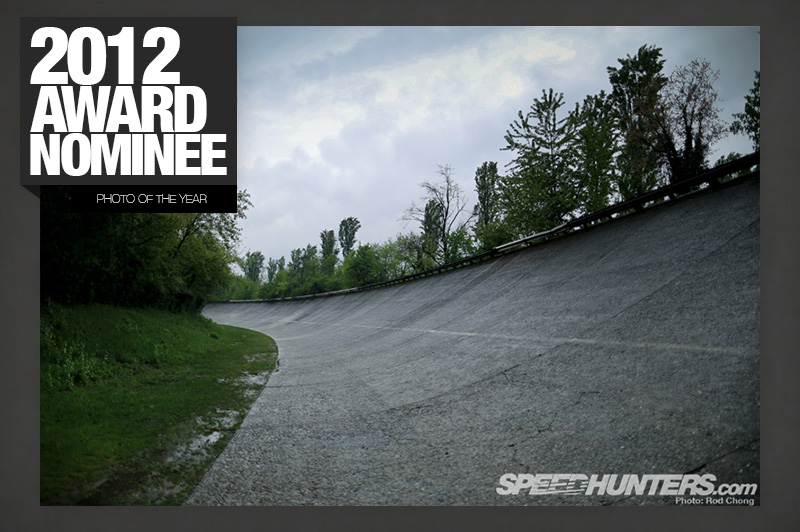 A considered composition and subtle processing are sometimes all that is needed for a shot to work. It can be all too easy sometimes to overcomplicate things, this is a perfect example of letting the subject do the hard work.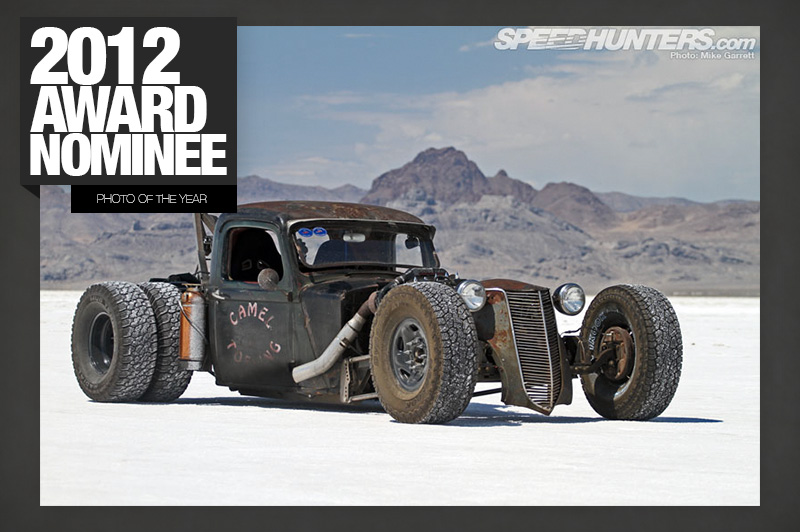 What may look like a straightforward three quarters shot, is actually a lot more considered than at first glance. Allowing for the glare from the salt flats and ensuring that the backdrop works with the subject whilst not being distracting has resulted in a well thought out and striking image.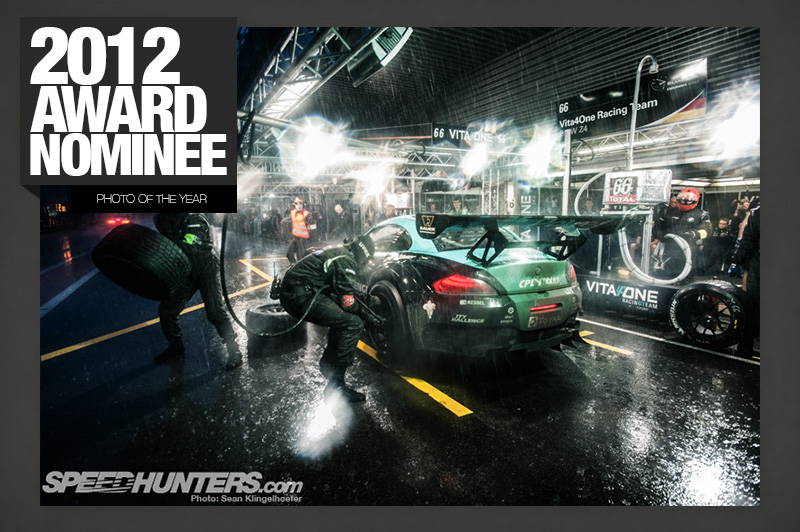 Photography often has the misconception of being a glamorous career path; it is anything but. To capture a moment like this requires patience and incredible levels of tolerance. It's late, you're wet, cold, fatigued, hungry and you're experiencing a million other emotions at once. Yet, you still fight every urge to get the hell out of there for just one more minute behind the lens. Perseverance always pays off.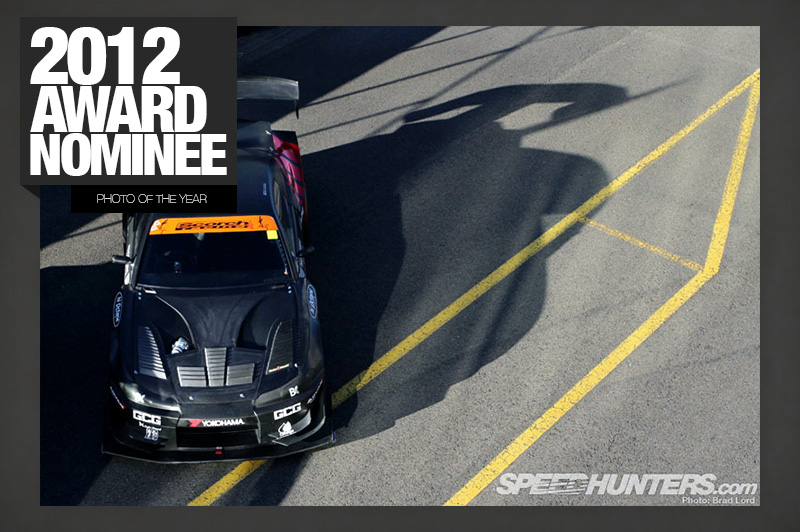 The art of looking is one that is often overlooked. When was the last time you took the time to see how the light interacts with something? When did you last see the light and realise that to get that shot, you needed to change your vantage point. It's a simple solution with sublime execution.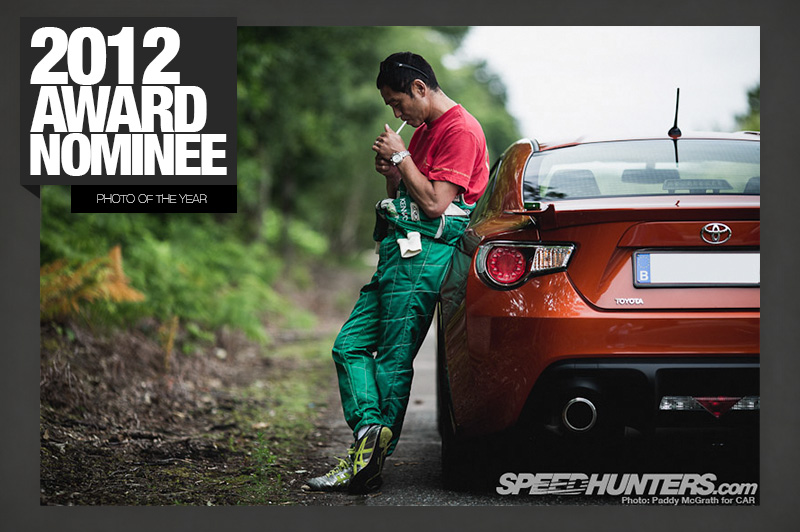 It was once said to me that the greatest photo is often behind you. Always be prepared to shoot, you never know when that perfect split second will happen right where you least expect it.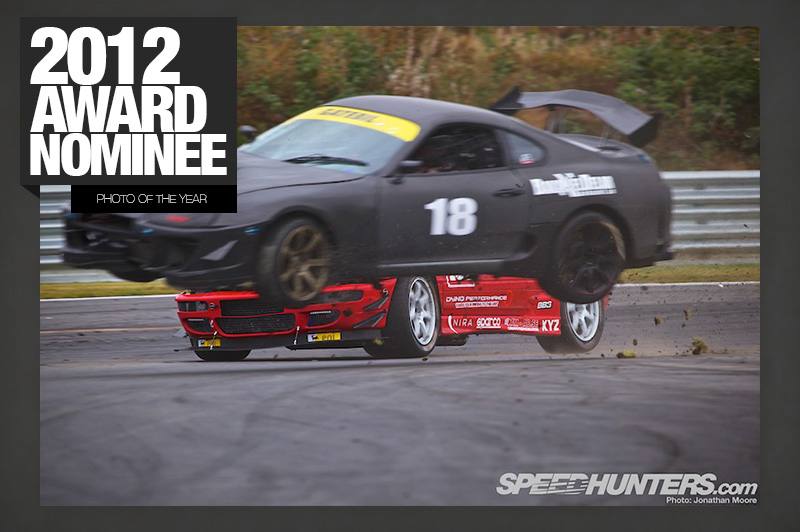 Ansel Adams once said that a good photograph is knowing where to stand. I'm not sure if Ansel ever attempted to capture the beauty of motor racing, but I think he could appreciate it.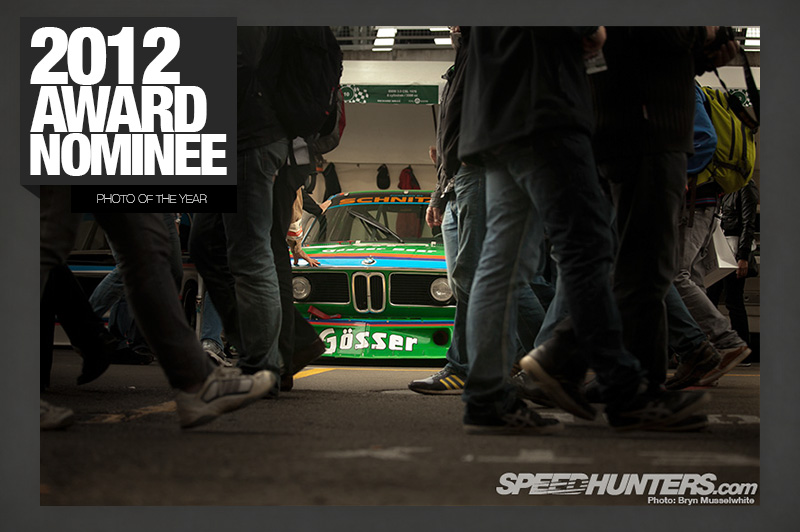 Clever use of controlled lighting along with the ability to see things like nobody else can. All of this and then add some patience whilst you wait for the perfect moment.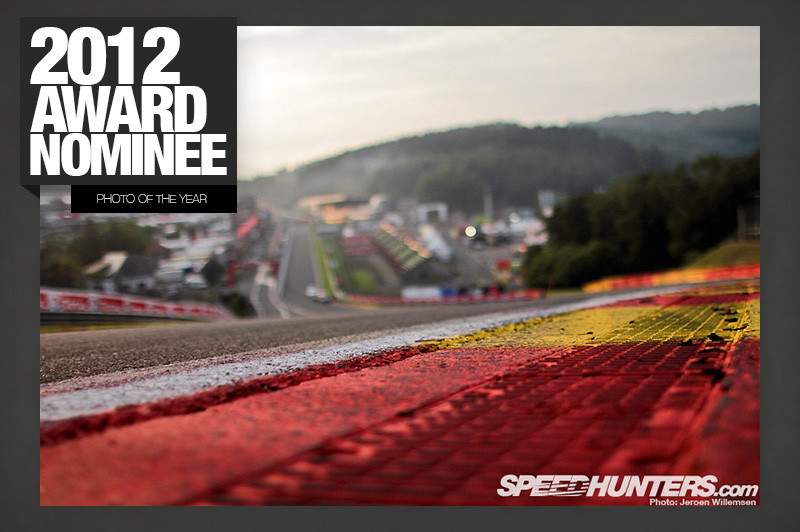 Sometimes you don't need to be told the whole story. Sometimes the suggestion is far more powerful.
—
Voting Closes December 31st.
[polldaddy poll="6792046"]
---
---
---