As the voting continues for the 2012 Speedhunters Awards, our next category is Street Car of the Year. In this case we are defining street cars as road legal vehicles from the late '80s to the present that see lots of street use rather than those built for show or track events. Some of these cars are built to go fast, some are built to get strange looks from other motorists, and some manage to do both.
Here are the nominees –
Jon Sibal's Dodge Challenger
Jon Sibal's RWB-inspired Dodge Challenger may have a very unique look to it, but the story behind the car and how he acquired it is just as interesting.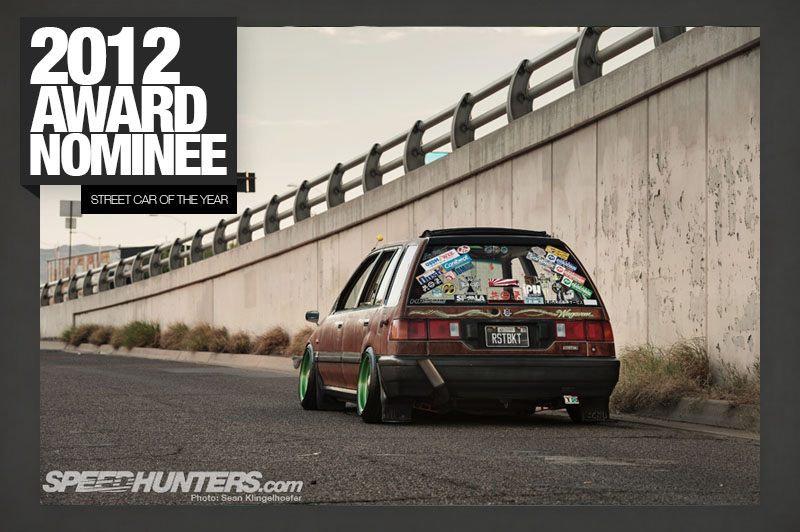 Rust Bucket Honda Wagovan
What do you get when you combine rat rod styling with a Honda Civic wagon? You get the Rust Bucket.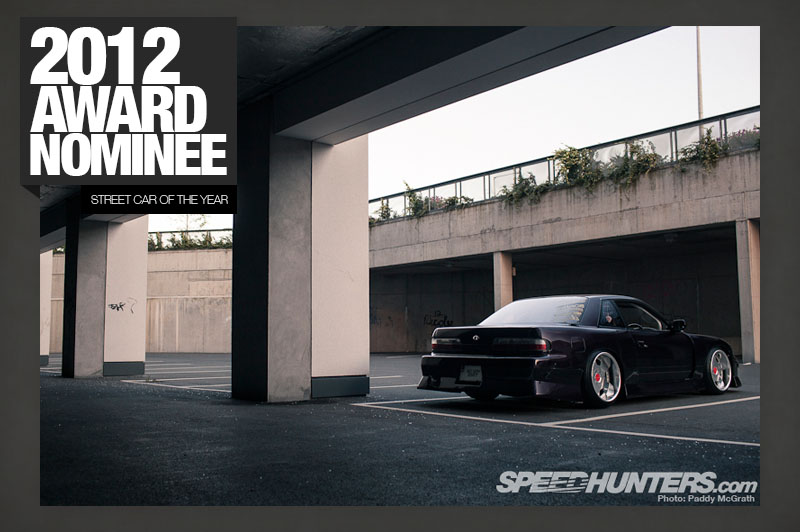 Remember Your Roots S13
For a clean yet aggressive take on the traditional S13 street car, look no further than Paddy's feature on this Silvia.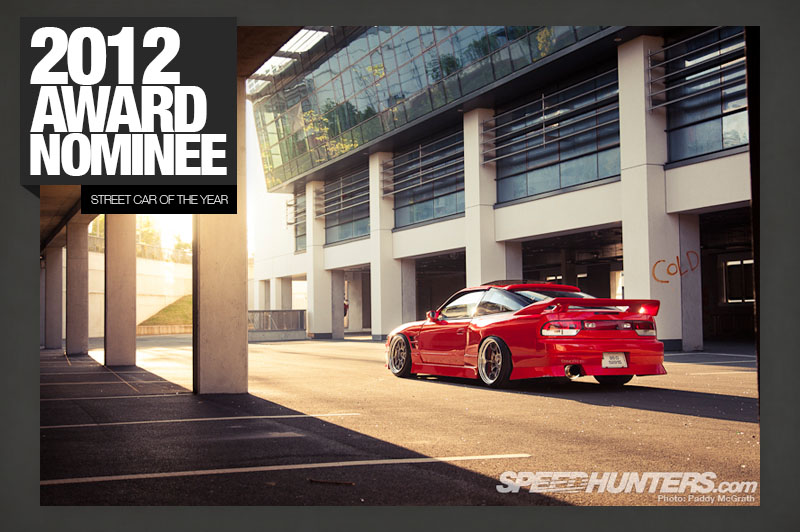 All the Small Things S13
Or if you prefer your S-chassis to be of the fastback variety, this equally nice Irish 180SX may be your pick.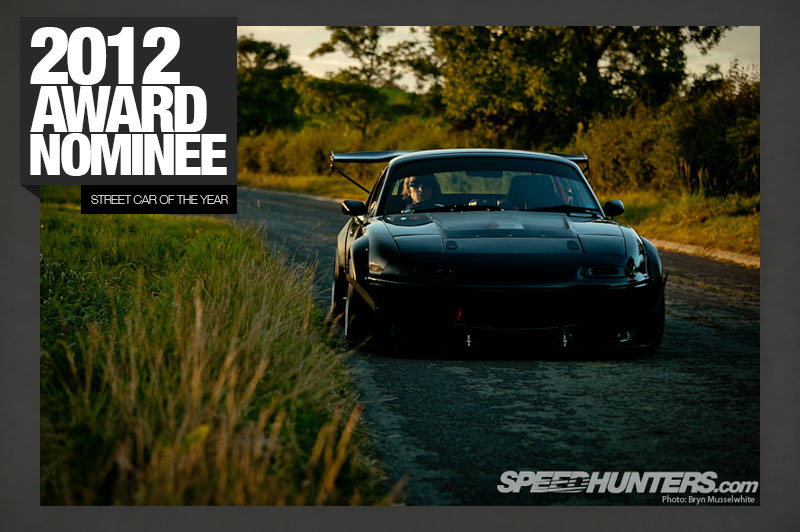 Mazda Force One Roadster
This winged and boosted beast is about as far from Mazda's original Roadster concept as it gets. We love it.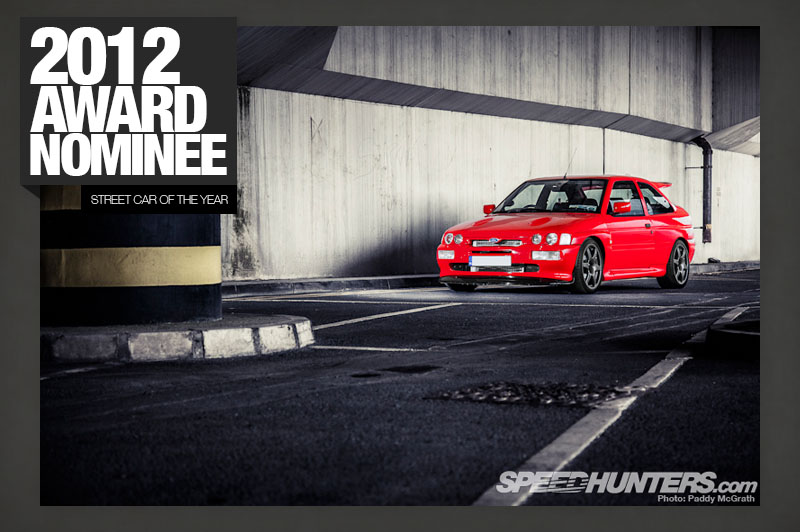 Lady in Red Escort
Is this the perfect street-going Cosworth Escort? After seeing the car feature it's tough to think otherwise.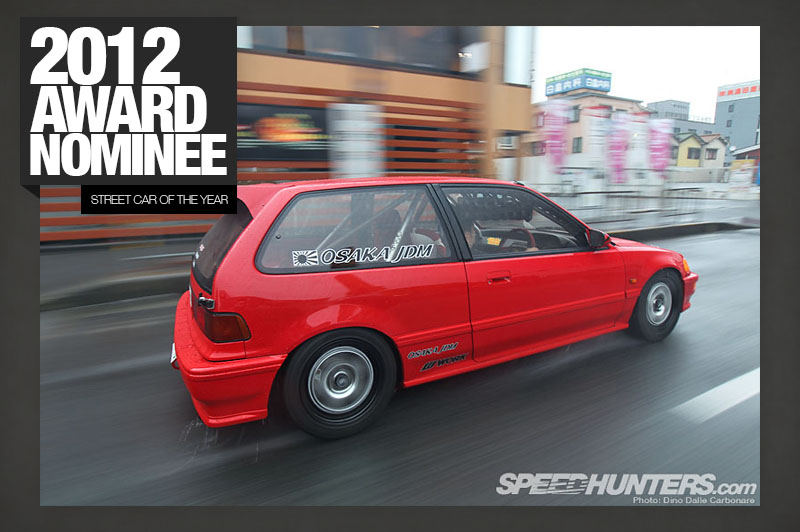 Osaka JDM EF9 Civic
Ready for battle on the streets of Kansai we have the customer-owned Osaka JDM EF9 Honda Civic.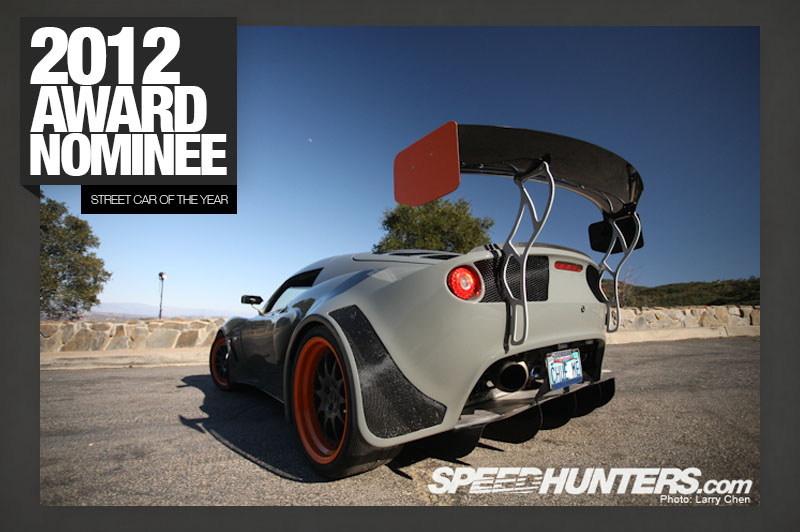 Canyon Carving Lotus
680 wheel horsepower and 2,150 lbs. What more needs to be said?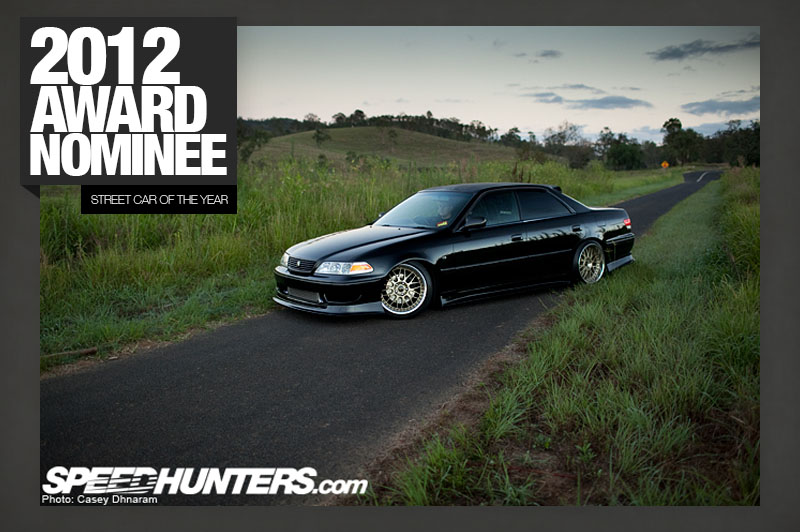 Black and Gold JZX100
Slightly more understated, we have a classy looking JZX100 Mark II from down under.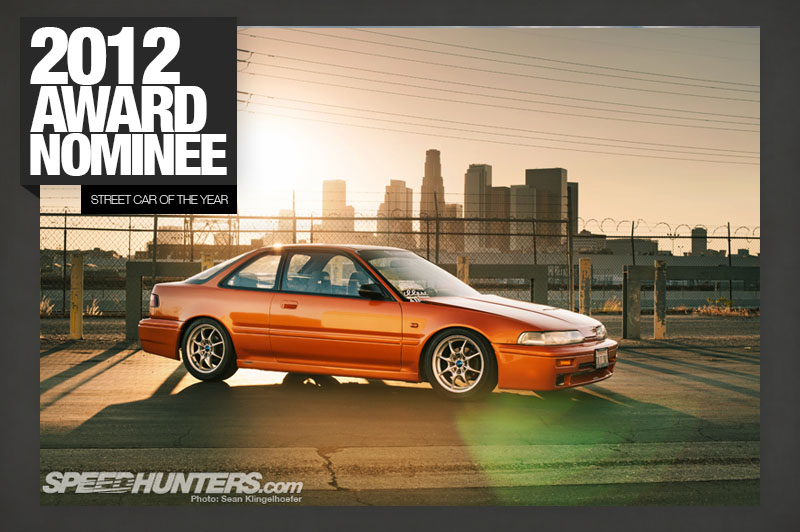 Futureproof Integra
As described by Sean in his feature story, this Integra is the "timeless SoCal street import".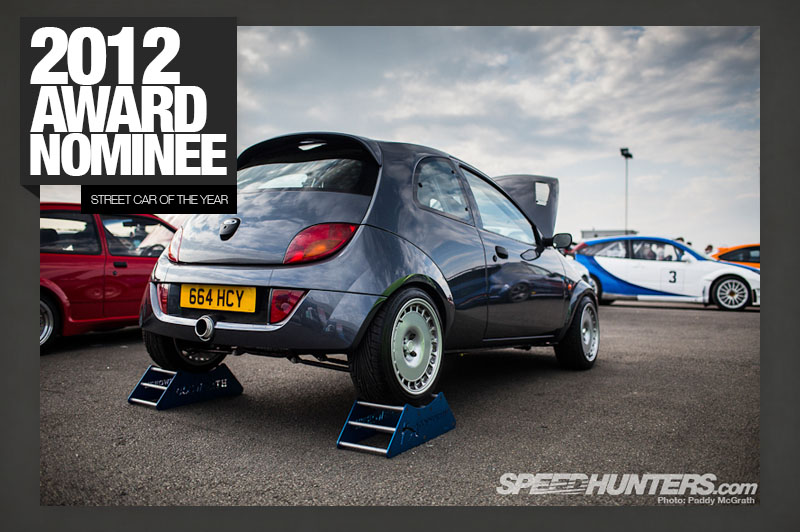 The Cosworth KA
Looks can be very deceiving, as is the case with this RWD, Cosworth-powered Ford KA discovered by Paddy.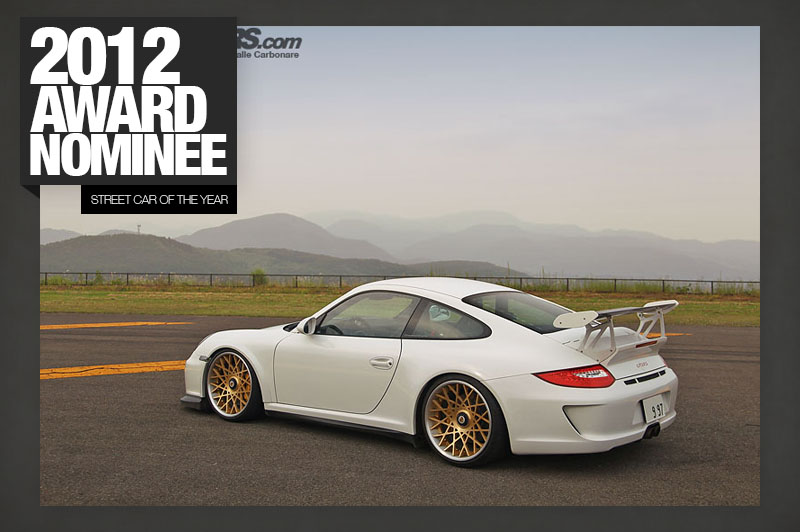 Check Shop Porsche GT3RS
This customer-owned car is a fine modern Porsche track machine that's been injected with a bit of street car attitude.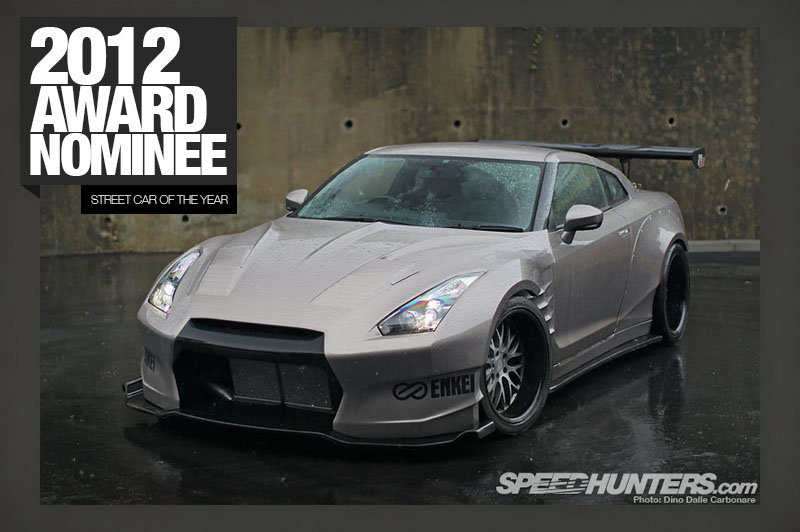 BenSopra Street GT-R
A street-driven counterpart to the RWD BenSopra beast, we have Ueta-san's former daily driver.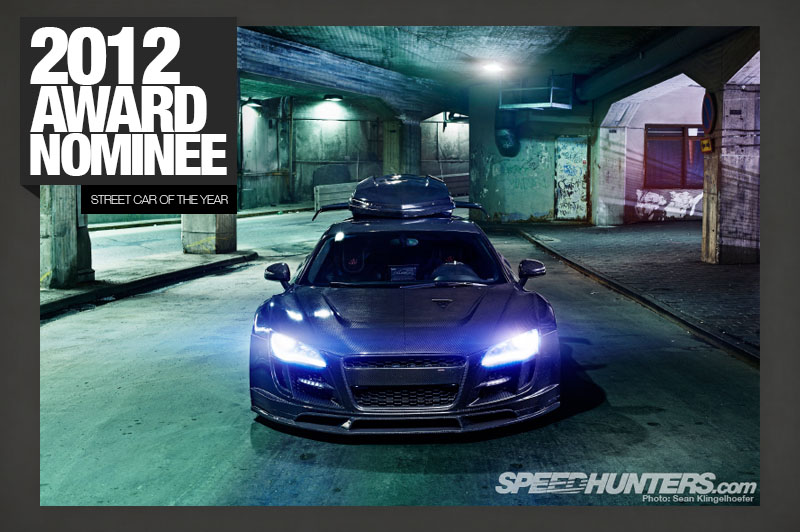 Late Night Audi R8
Owned by a pro skier and photographed by Sean late one night on the streets of Stockholm, we have this wild carbon fiber Audi R8.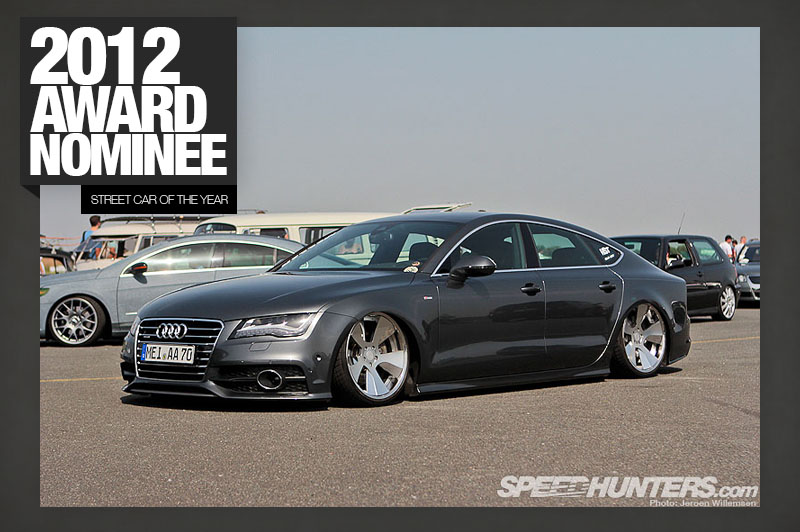 Bagged Audi A7
Even in stock form the Audi A7 has a lot of presence, but this bagged cruiser takes it to the next level.
-Mike
[polldaddy poll="6778516"]