There are builds, and then there are mentalist builds. Cars where the original is buried under a collage of crazy. Where they carry themselves in a way that requires a double (or even triple) take, these are either the product of a deranged mind or warped genius. Often both. It's not always clear which. This list has been again been culled from some of the most popular cars we've featured this year: it's time to open the doors to the asylum of awesome. Take your pick!
Mission: Unleash the Boso. On the inside everything seems relatively period and sensible, even down to a tape deck. You see the long nose protruding in front of you as you would with any S30. But step outside and it's a completely different story. Dropped to the floor, this S30 Fairlady Z is a shark for the road, menacing and mental in the way that only Liberty Walk deliver.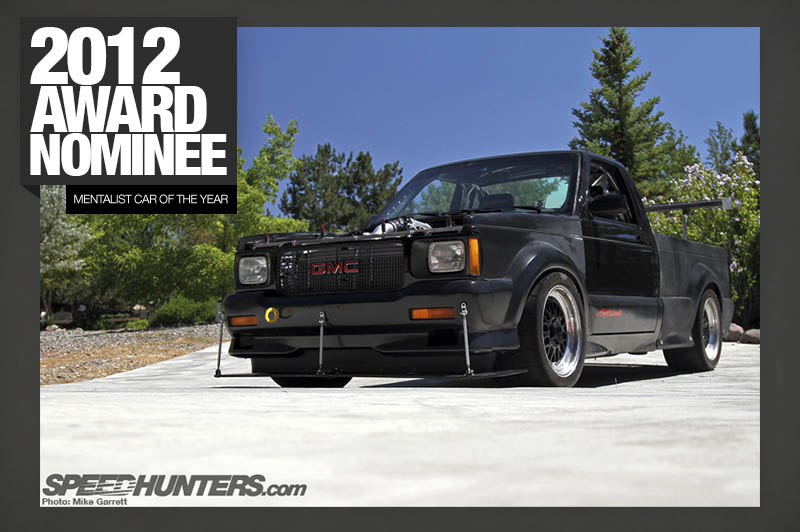 A great factory sleeper even in its original guise – a sub-four second 0-60mph made it one of the fastest production vehicles in general at the time – this Syborg took a '91 Syclone truck and replaced the original turbo V6 with a 283ci GM Performance V6 and a ton of extras to boost power to over 400hp and deliver 440 foot-pounds of torque to the wheels. The rear deck is one enormous air intake for the radiator and oil-cooler; the suspension and GT3-spec rear wing have turned this from a truck that goes fast into a truck that goes fast and handles.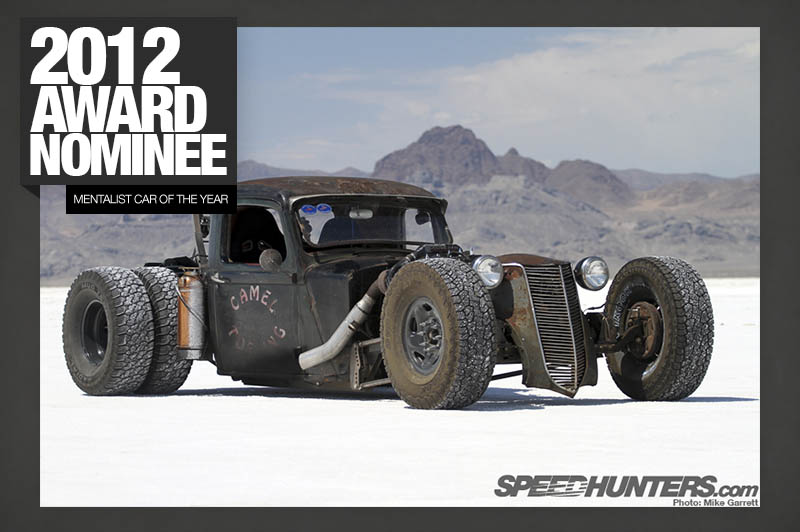 The Bonneville Speed Week always attracts some phenomenal cars both to compete and just to show off on the salt: this rat rod is a hybrid diesel in very much the opposite of what that term might mean in the modern world: the enormous Cummins diesel block from a '91 Dodge pick-up had already completed almost half a million miles before being dropped onto this build. Now upgraded injectors and fuel pump adds to the already impressive power and never-ending torque. And then there are the doubled-rear wheels, oversize tyres, '37 Studebaker grille, rear lights built from Cat engine pistons and rods, working winch, rifle-as-gear-lever… The detail goes on. Mental from front to back and top to bottom.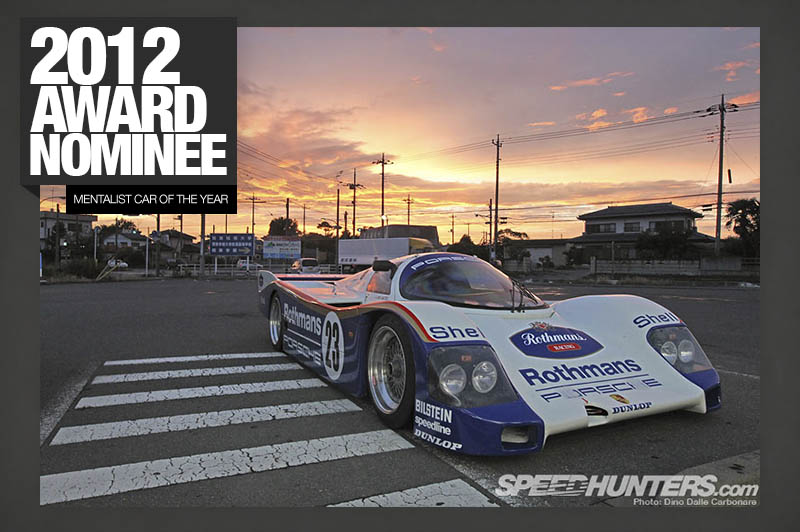 You can go for outrageous engine swaps. You could go for outrageous bodywork mods or enormous outsize wheels. But then you could go fully Group C sportscar. On the road. The basis isn't that crazy – underneath, the car is actually one of the very rare 962s that were made specifically for the road – but then what has been done with an outrageously expensive car most definitely is. The monocoque has had a carbon-kevlar racing body, original turbocharged 956 engine and iconic Rothmans livery applied, plus as many authentic Group C-originated parts as possible, to create not even a virtual racer for the road but an actual racer for the road. The Japanese police must be utterly confused when they see this cruising round the streets…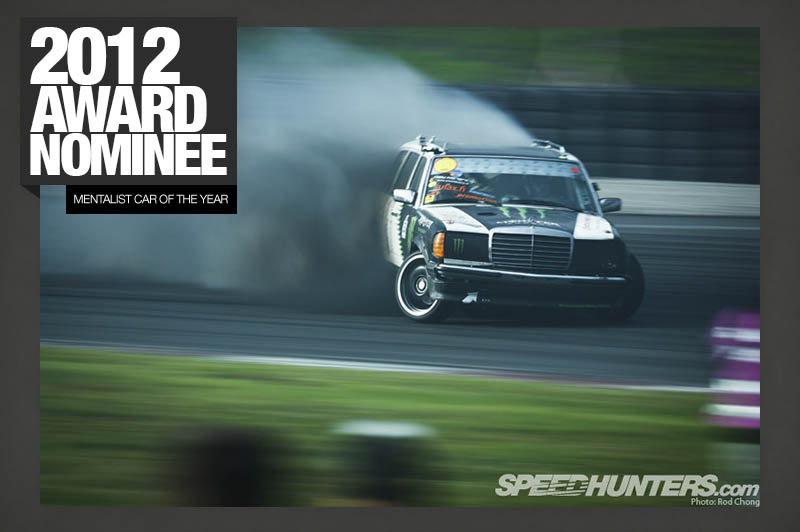 Black Smoke Mercedes Drift Wagon
Diesel? On Speedhunters? Seriously? Absolutely, when the smoke pouring out of the back is from a 1981 Mercedes-Benz 300TD estate propelled by a three-bar-of-boost turbo plus a supercharger, delivering 600hp. Oh, and some nitrous that throws in an instant 100hp power boost. The base straight six underneath has covered over 400,000km – and the Merc still has space in the rear for luggage, making it practical and practically insane at the same time.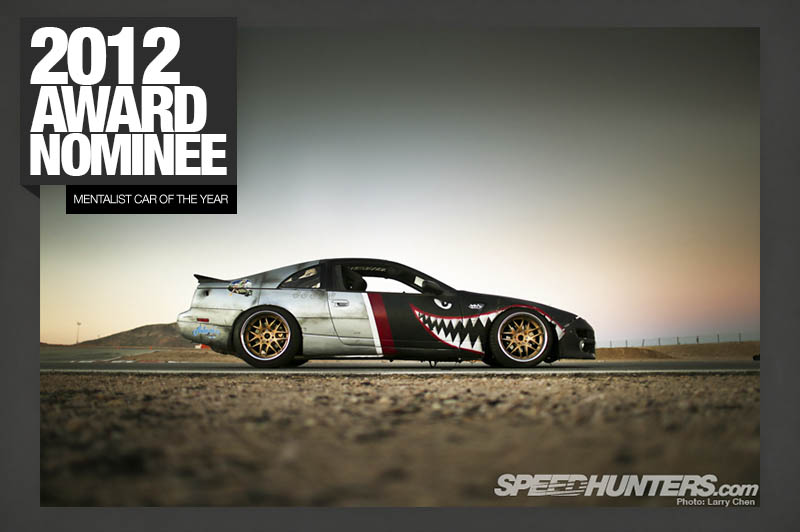 The combination of a big 300ZX and a fighter-plane inspired livery is a stroke of genius. Just look at it! But its beauty is more than skin-deep: its Nissan RB25, custom mechanicals and stripped out interior keep things moving at a frantic pace, and Brendan Commins has been tearing up the grassroots scene in this unique drift machine.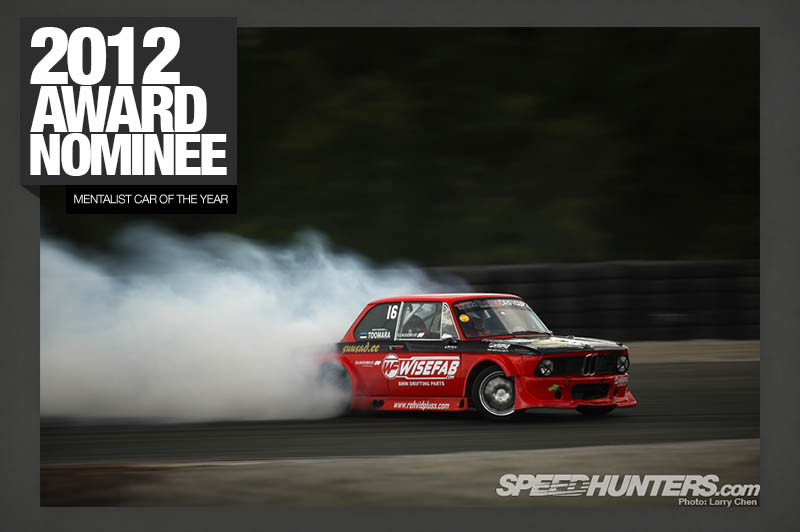 Taking a diminutive 1973 BMW 2002 and subjecting to an extended course of steroids, this build mixes retro aggression with JDM-inspired power – a turbocharged 2JZ to be precise. The short wheelbase, underpinned by E36 front and E30 rear suspension, means this Estonian BMW is a tyre-vaporising drift monster. It's also an extraordinarily high quality, beautifully tidy build and demonstrates that being 40 years old doesn't mean that crazy days have to be over…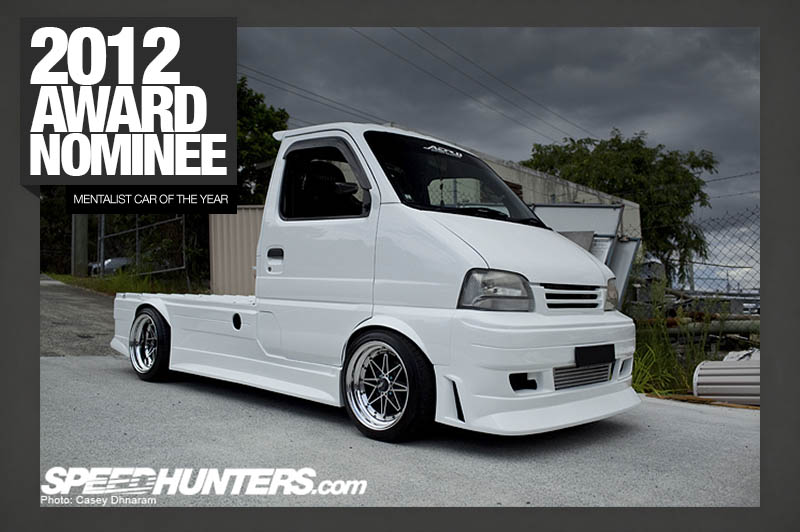 With a massive 82 horsepower on tap from its mighty 1.3-litre motor, a Suzuki Carry doesn't sound like the first choice for a build, but Aero Image Garage put a Kei through the wringer – and this was the result. A full racing cockpit shows that things have gone slightly out of control: custom coilovers and the rear-end from an R31 Skyline plus a T25 turbo have turned this delivery truck into a 250hp schizophrenic road rocket.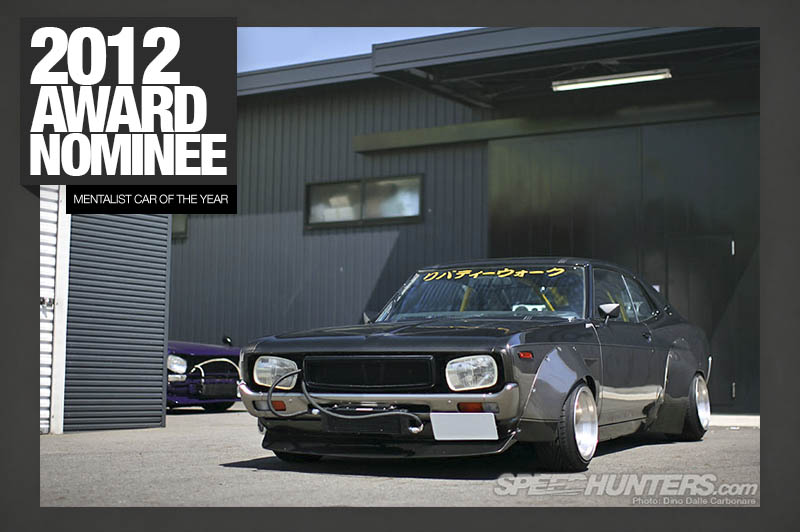 If you want mental, then Liberty Walk will just keep popping up… When he's not wrenching exotics into new, twisted forms Kat0-san takes care of the collection of old school Shakotan builds that keeps him in touch with his roots. As you'd expect, this Laurel is all about the wild exterior (taking retro and racing styling cues and over-sizing everything except the wheels), the little quirky details and that squashed ride that looks like gravity is proving a major challenge.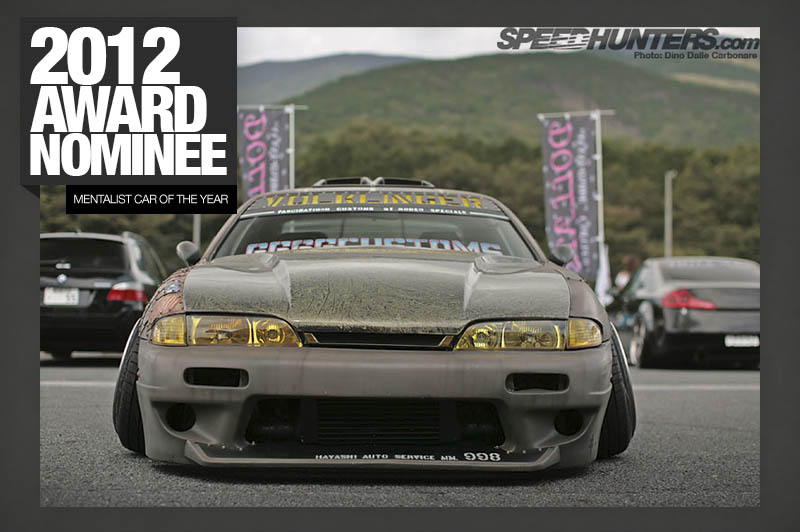 Hayashi Auto Service created this savage mil-spec S14: under the hood the engine is painted completely in flat black, and even the chassis has camp paint applied. The only negative thing about this beast is the camber.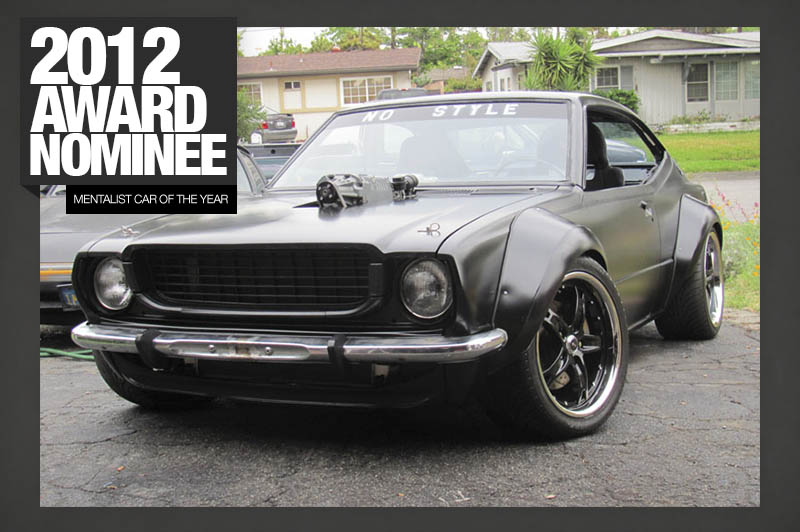 What it was it can never be again. A Mad-Maxmobile of a '75 Corolla, with a Lexus V8 protruding from under the hood, a Cobra Mustang supercharger, Supra diff and Camaro gearbox, this interceptor is planned as a daily driver for a regular commute. To where though? Beyond Thunderdome?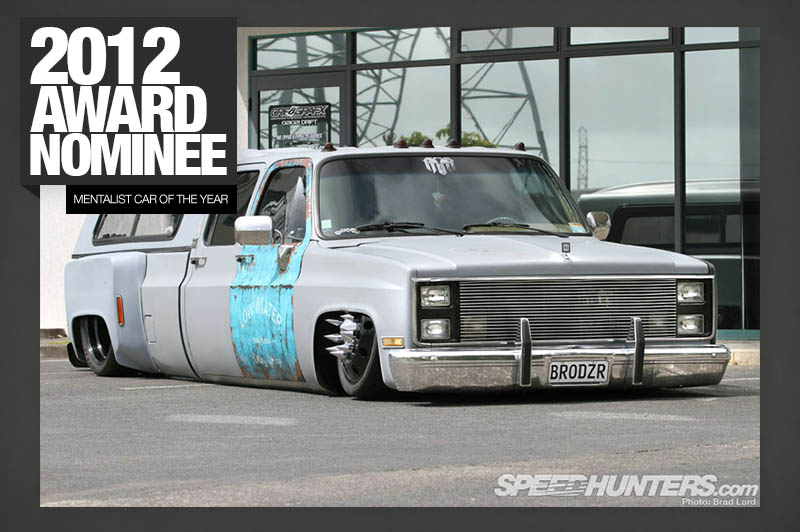 What lurks inside MadMike's mind is a difficult thing to fathom, but if you dare you can get some insight from a peek around his shop. The Corolla above might well be fighting it out through the post-apocalyptic desert outback with this thing: MadMike's ground-scraping Bro-Dozer. It was originally an '83 Chevy C30, living an air-bagged but relatively sedate life in West Virginia, but eBay can be a dangerous thing when lunatics are on the loose…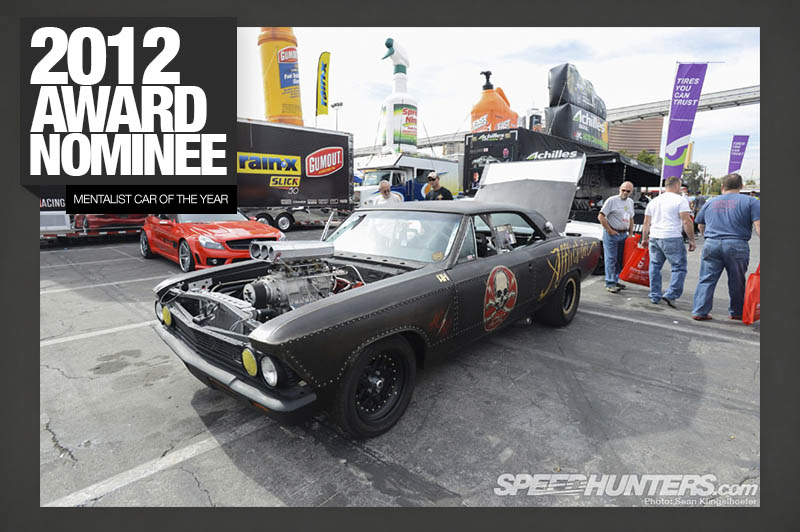 …and then bearing down on both of them will likely be this Frankenchevelle: Detroit melted down and reborn in apocalyptic form, a thousand hammering horses from its V8, skulls promising destruction for all those in its way. The destroyer.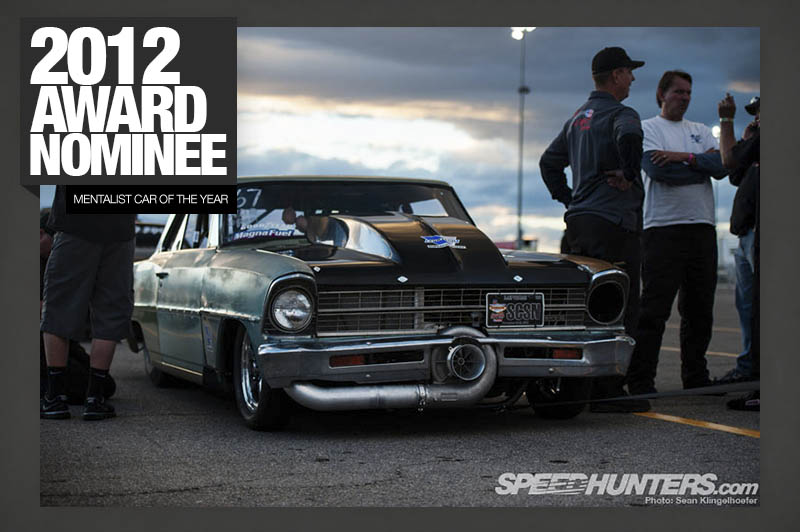 There are the teams who go all out to tick the immaculate presentation box: pro graphics, clean lines, immaculate paint. Then there's the attack-ship-on-fire approach: what's on the outside doesn't really matter, what's underneath is what's going to do the damage on the drag strip. A parasite performer, exploding technology and carbon from the inside to kill what remains of the host. Heaven help the opposition.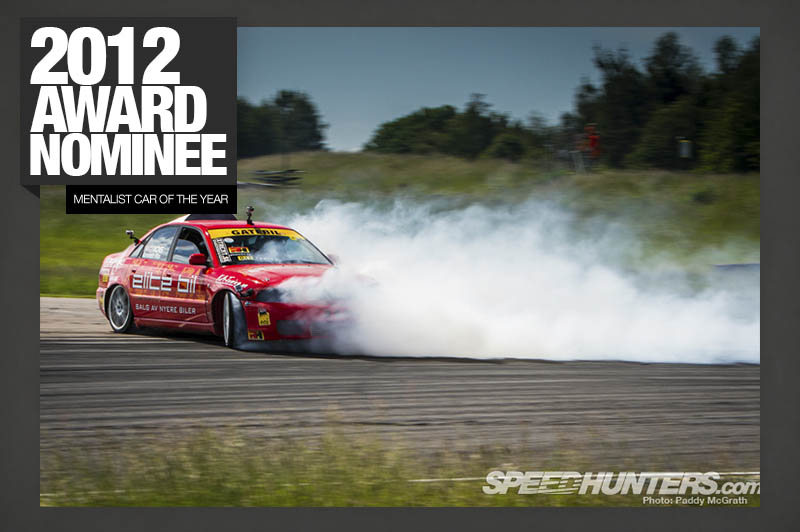 Is Kenneth Alm's insane Audi A4 the epitome of Gatebil extreme drifters? Sitting pretty with Rudskogen's forest in the background it could be just another run-of-the-mill Audi. But in the raw, at full power and howling around the track's epic course, this car is utterly on the edge, all the time. With the power down it's a drifting dragon, emanating smoke from every orifice. Total Gatebil shock and awe.
Jonathan Moore
[polldaddy poll="6777858"]