From time to time we like to break down our event coverage to the micro level. We'll spend time looking at a very specific part of an event, sometimes it's paintjobs, sometimes it's wheels, sometimes it's engine bays and occasionally it's something else. I figured Sunday's Autofashion VIP Festival would be the perfect place to apply this strategy with a look at some old fashioned Wheelhunting.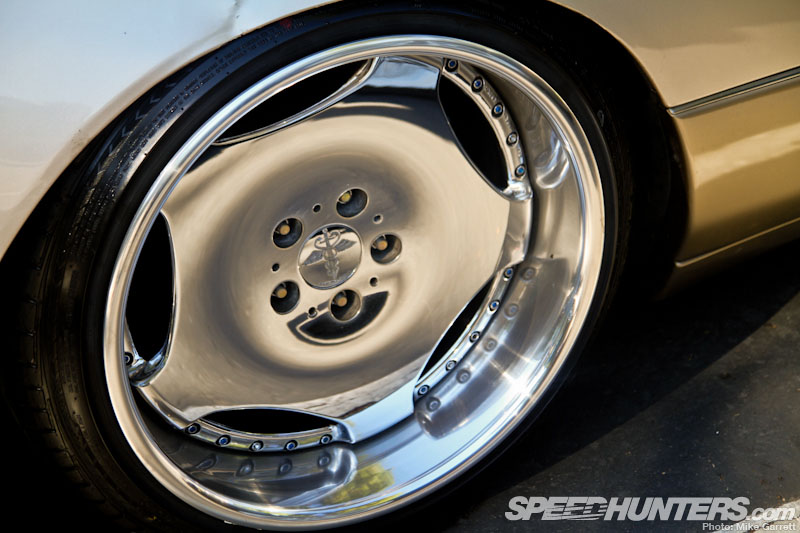 Events like the VIP Festival are the perfect places to focus on wheels. Let's make no mistake, these cars are not built for brutal acceleration or for attacking corners at unbelievable speeds. They are built to cruise and to look cool while doing it.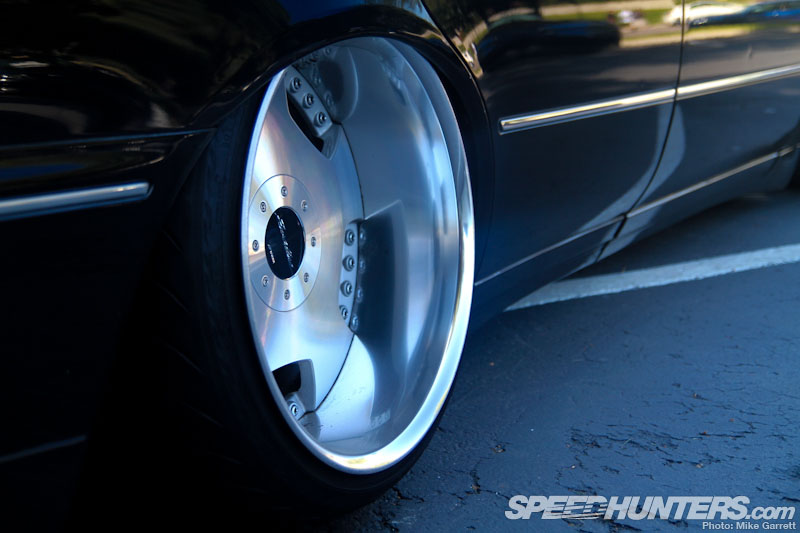 Because of this, wheel choice is hugely important . Sure there other important elements when it comes to VIP cars, but without the right wheels everything else will fall flat.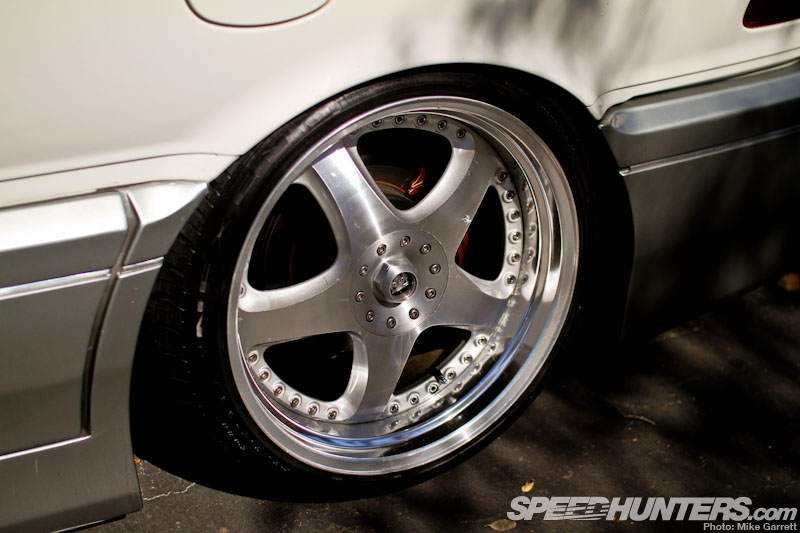 There are a few wheels out there which could be considered "classics" in the VIP world, and most of them could be seen in some form or another at the meet on Sunday. Here we have the Junction Produce Scara – a fairly old design that still holds up today thanks to its simple five spoke design. This particular set was on a Toyota Previa minivan of all things.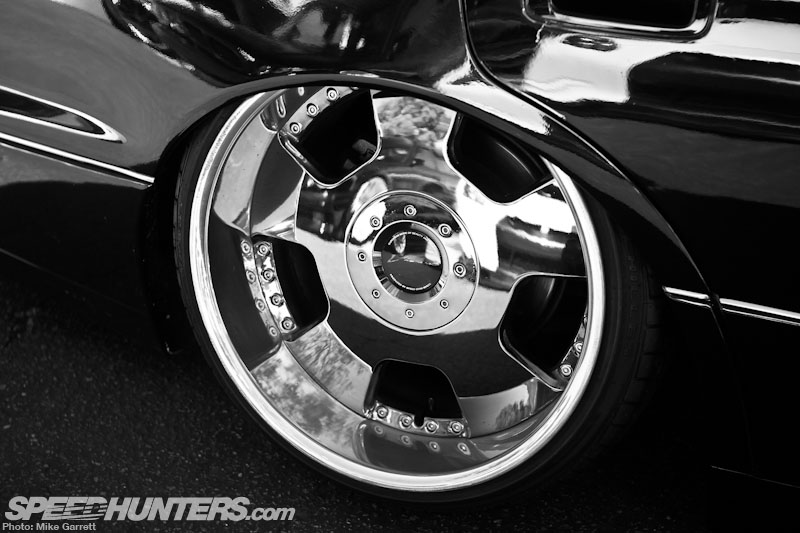 Fewer wheels have a stronger association with the VIP scene than the SSR Vienna – in this case the Vienna Dish. This is another older design and isn't even sold new anymore, but it's still a popular choice for traditional VIP builds.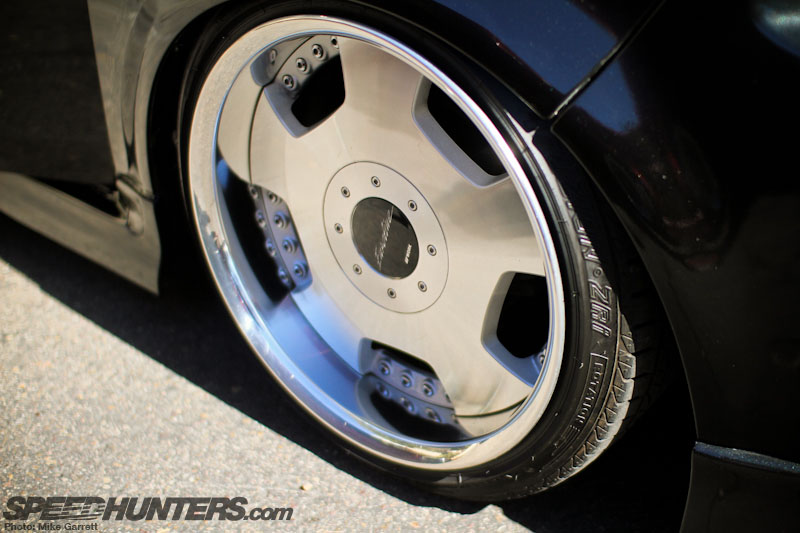 Of course you can't talk about the SSR Vienna without mentioning the nearly identical Work Euroline DH. I'm not exactly sure which one of these came first, but I know I'm not the only person who has to look really close to tell the difference.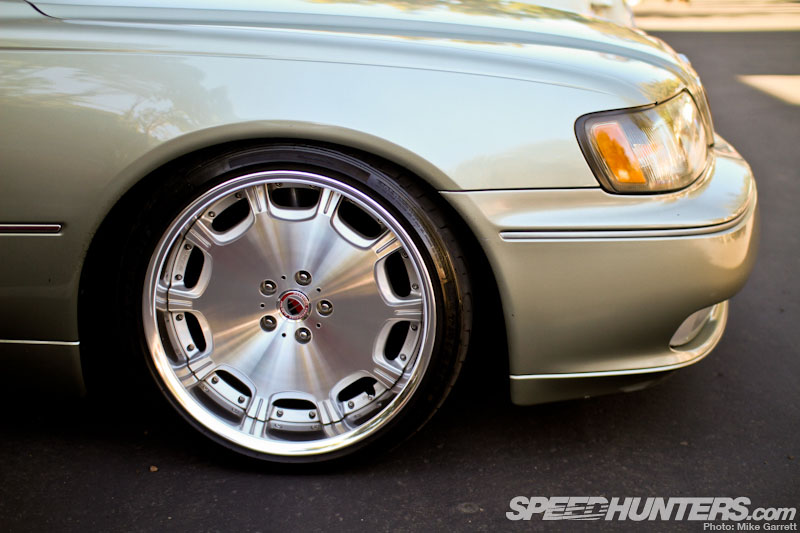 Lately, Work's more VIP-directed wheel offerings include the popular Schwert line. Here we set a of SC3s mounted on a Y33 Q45.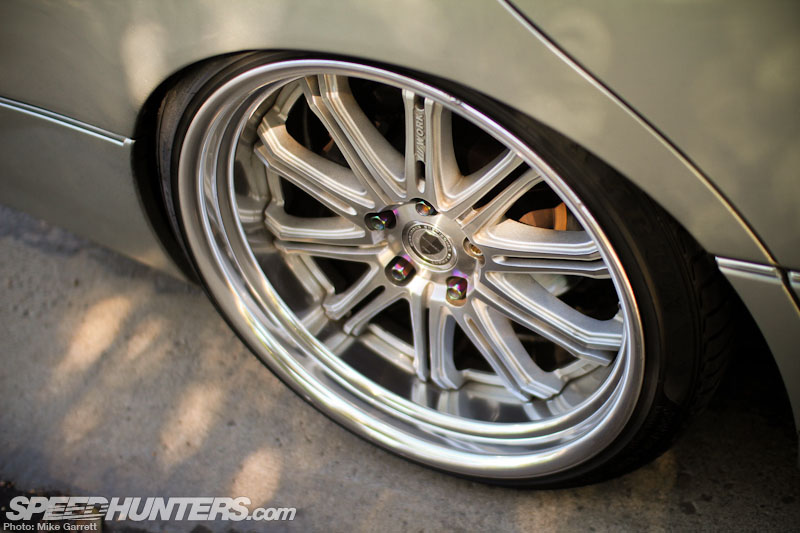 My personal favorite from the Schwert line, the SC1 seen here on a Lexus GS.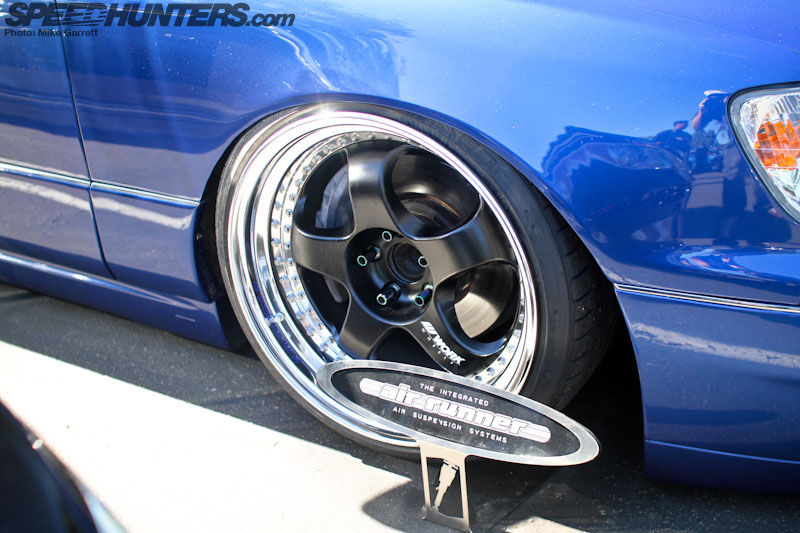 Few wheels have proven to be more versatile than the Work Meister S1. It looks right at home on everything from a VIP Lexus to an RWB Porsche, and all that's in between.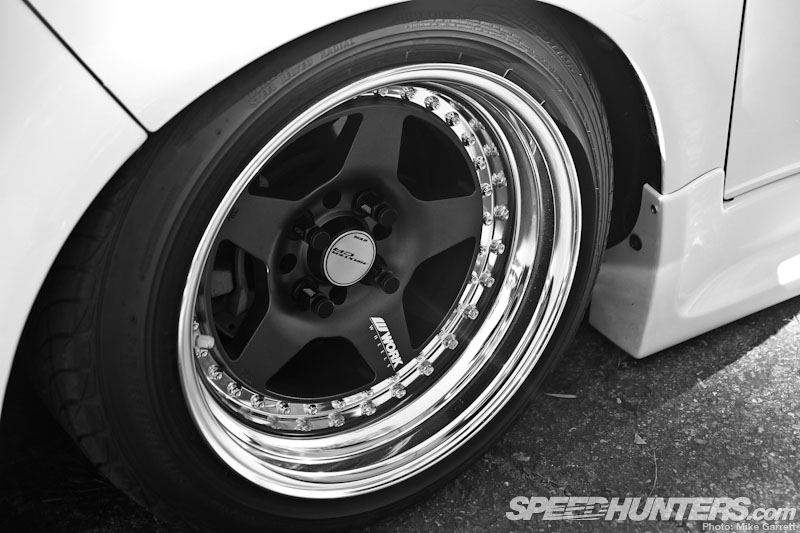 Or maybe you like the smaller, more retro look of the 15 inch only Meister CR01? This set was found on one of the Scion xBs that came out.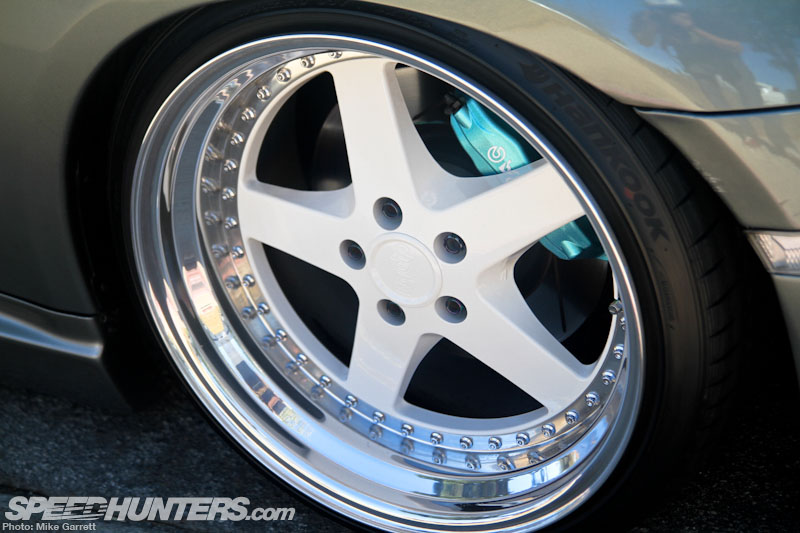 The classic five-spoke Work Equip is another discontinued wheel that still has a strong following, and one that still looks great on contemporary cars.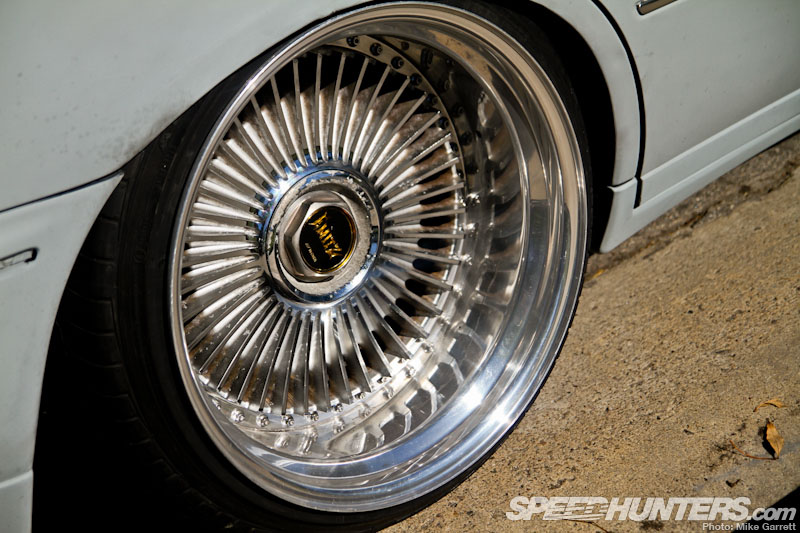 Then you have real old school wheels like the Work Emitz. The finned look shows it's age, but that's the point right?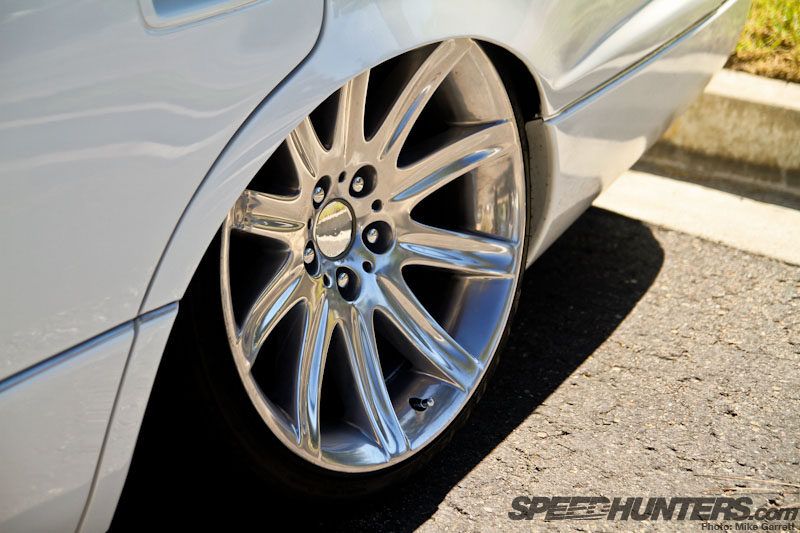 Here's what looks to be a replica of the factory BMW 7-series wheel. For whatever the reason, OEM replica wheels never seem to carry the same negative stigma that other replica and knock off wheels have. UPDATE: The owner of this car contacted me and said these are actually genuine 7-series wheels redrilled to 5×114.3. Cool!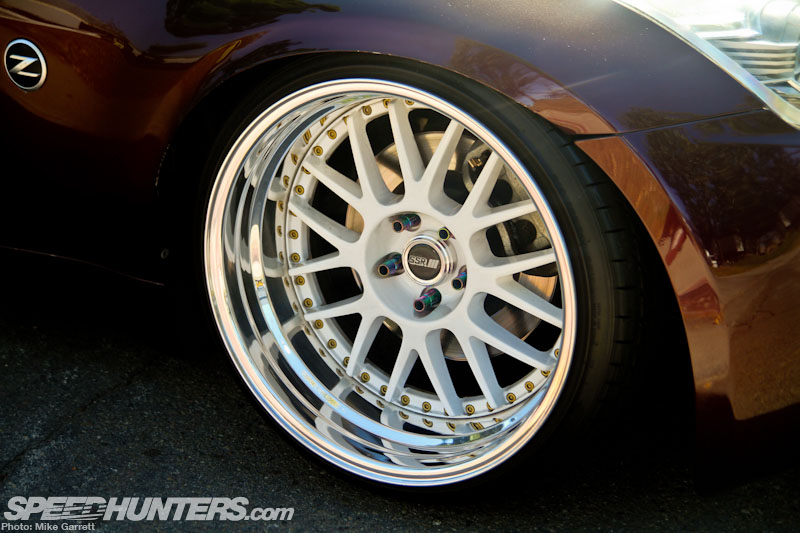 Another one of those wheels that can easily jump back and forth between"sport" and "luxury" is the SSR Professor MS1. This big lipped set was found on a Z33 from the Low 'n Slow Crew.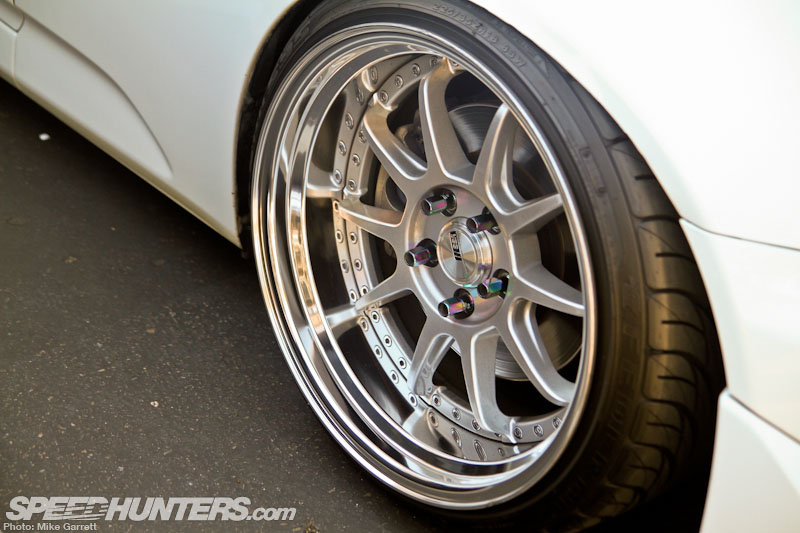 All the same things can be said about the SSR's SP3 as well…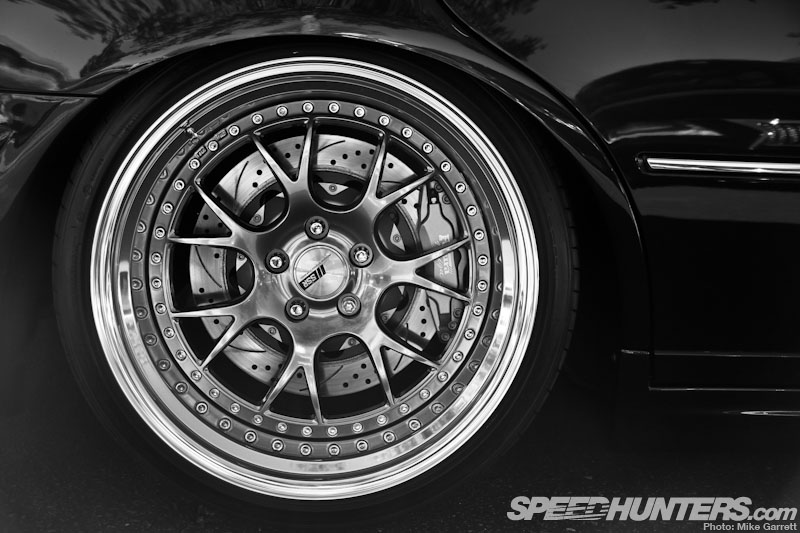 One of the newer editions to SSR's lineup, the MS3 seen here on a very nice Q45. The huge big brake kit that entirely fills the wheel also adds to the visual impact.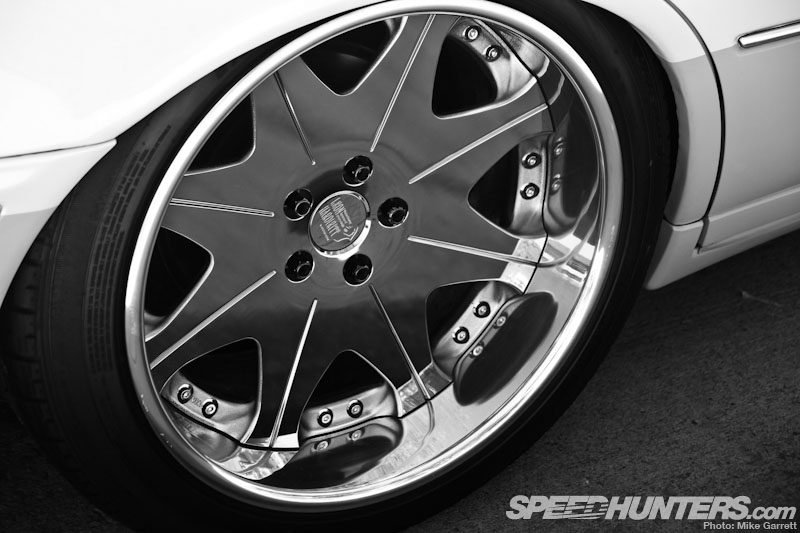 These Leon Hardiritts on other hand have much more a "pure" VIP/luxury feel. You won't find these mounted on many time attack cars.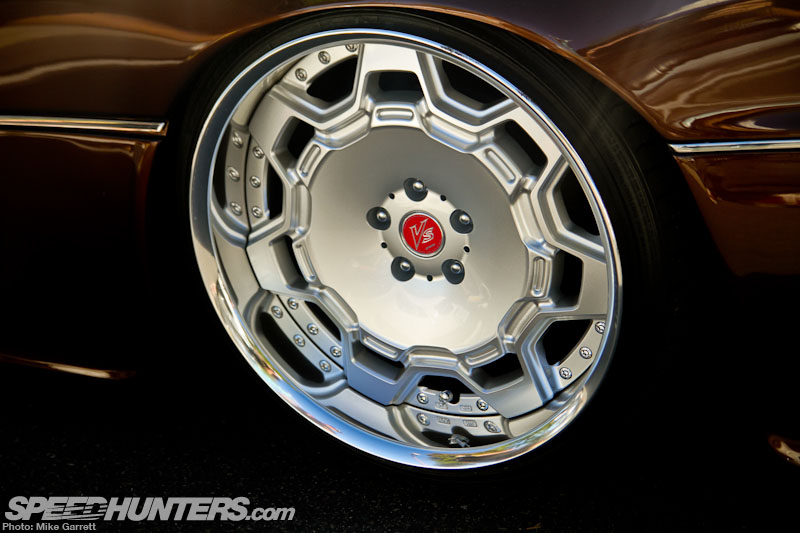 The same goes for these 20″ Work VS-GS's mounted on an early model Lexus GS.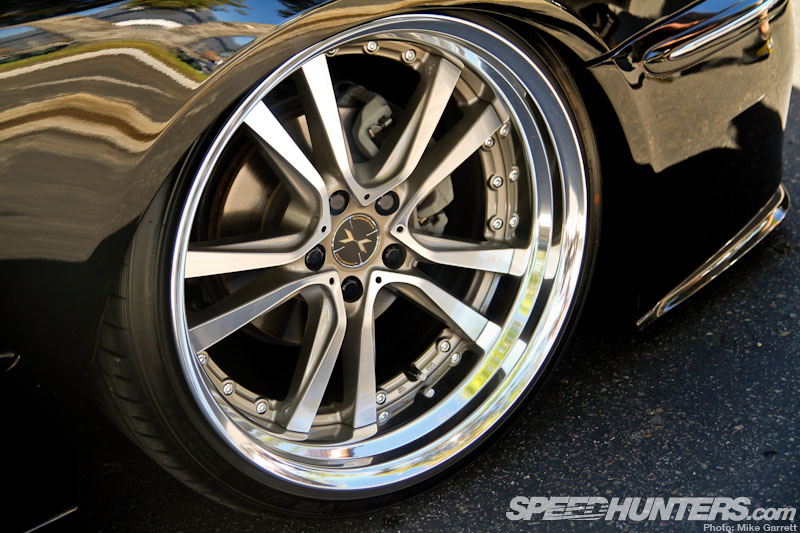 Weds seems to be making a big push into the US market. I spotted them on several different cars at the VIP Festival. Seen here is the Maverick 405S.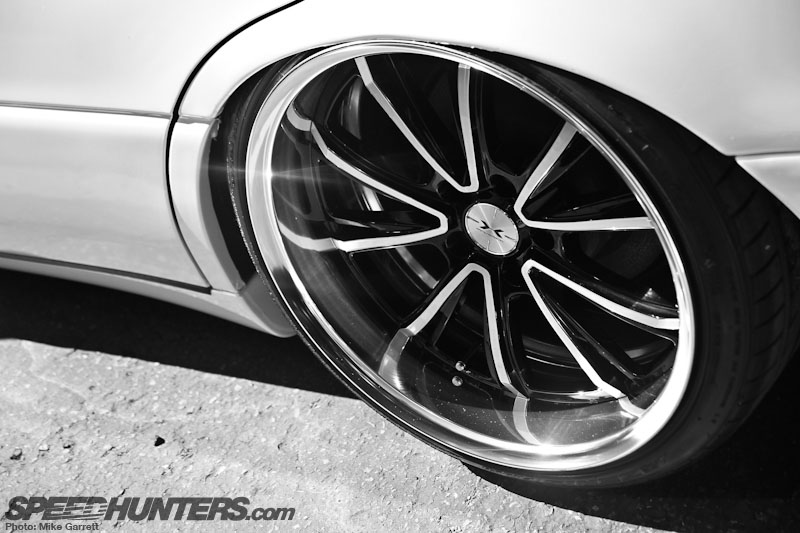 Followed by another example of the same wheel, this time in a black finish.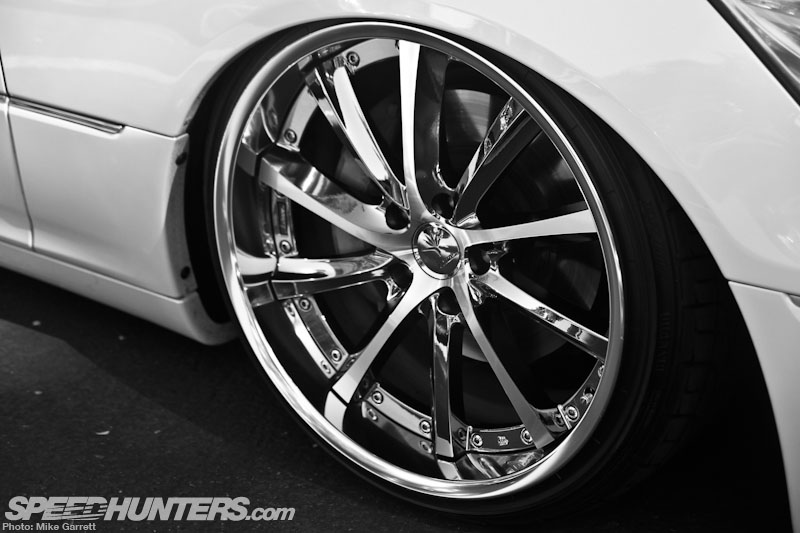 Then there's the Weds Kranze line of course. There were two LS430s parked side by side modeling these wheels, one with Vishnus…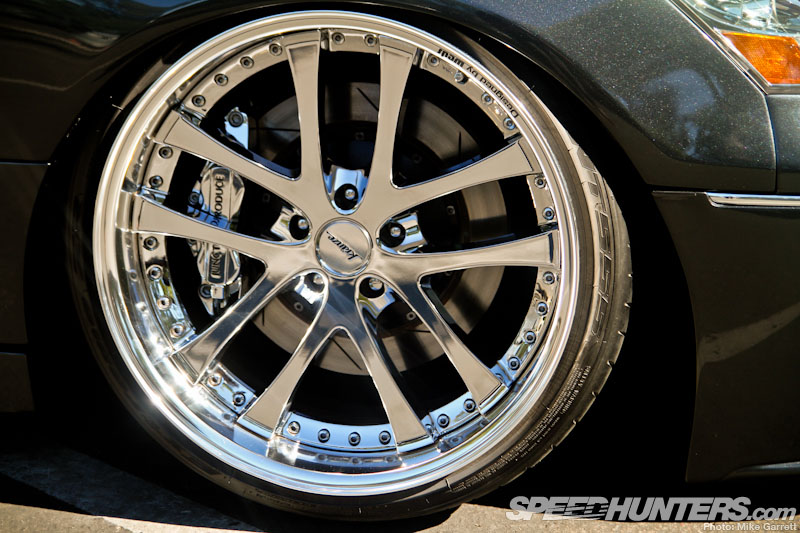 …and another with LXZs. Don't forget the Junction Produce brake kit either.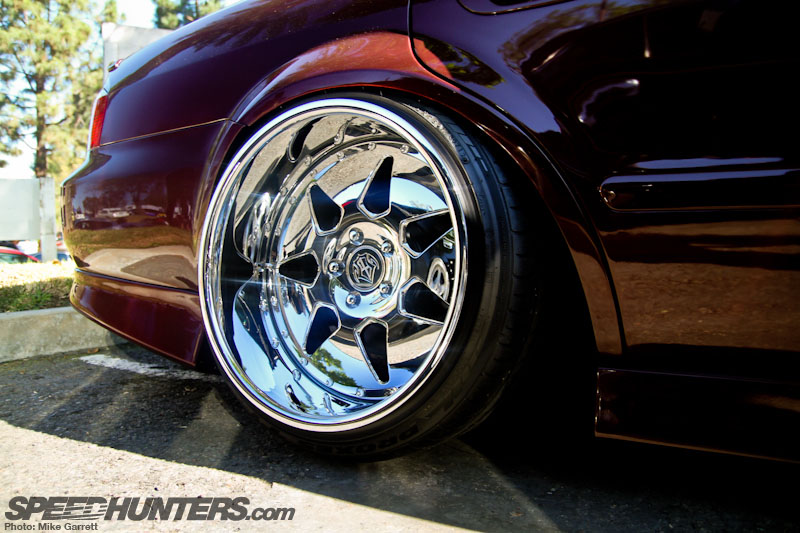 Of course it wasn't all wheels from Japanese companies that populated the VIP Festival. Here's a set of VIP Modular wheels mounted on a very aggressive Acura TL.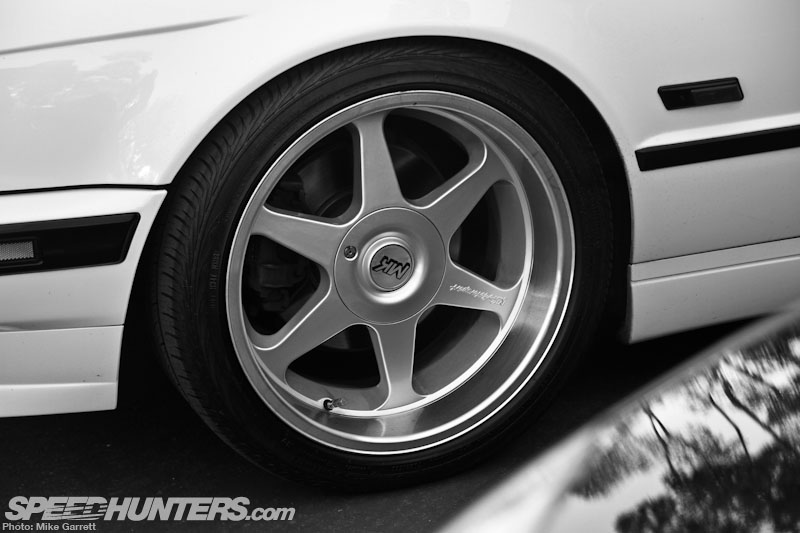 MK Motorsport wheels make for a great period correct look on this E34 BMW 5-series.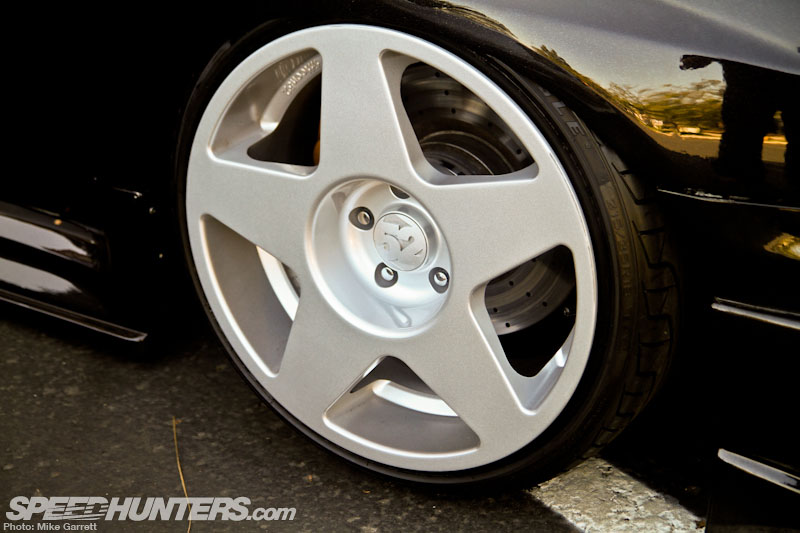 Not VIP I suppose, but here's a closer look at the Fifteen52 Tarmacs on the Subaru Impreza seen in yesterday's coverage.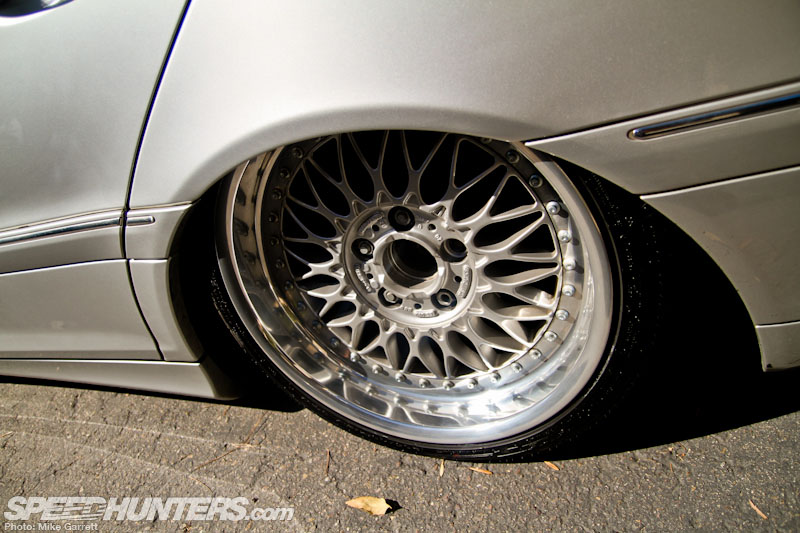 Followed by the BBS wheels on the previously mentioned slammed Mercedes C-Class Wagon.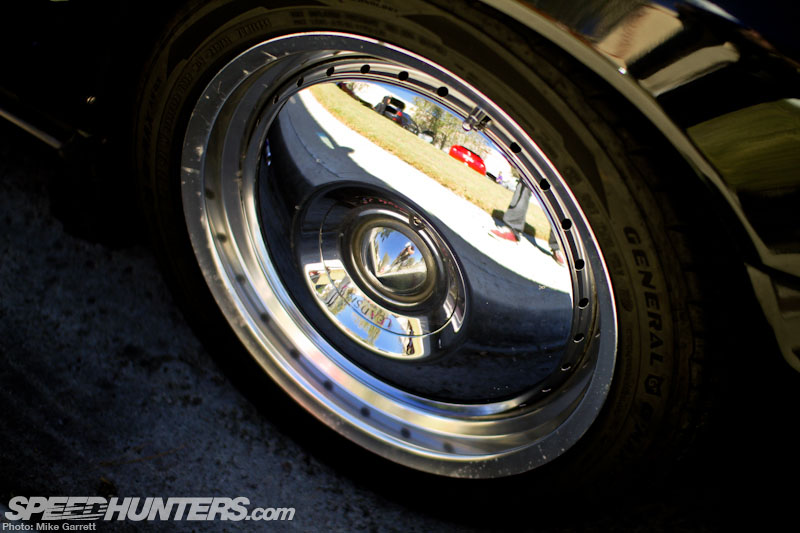 A set of Work Lead Sleads give this Honda Accord Wagon a cool vintage custom look.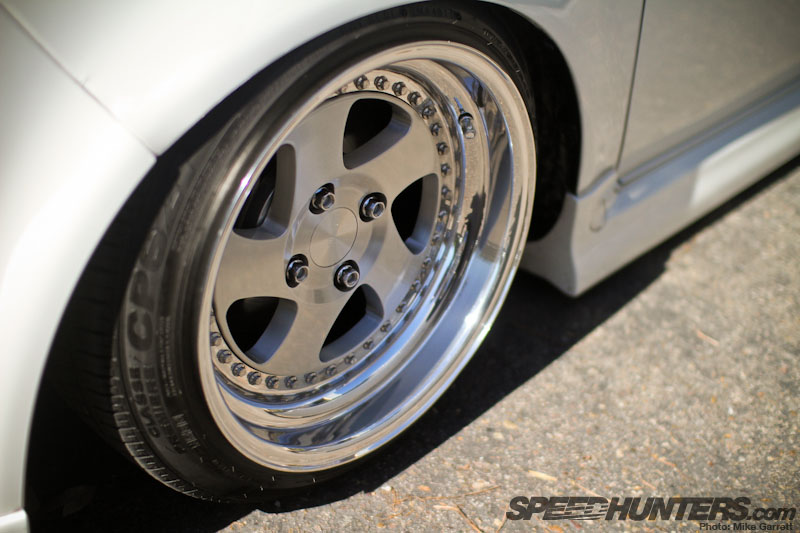 You might see Rotiform as specializing in wheels for European cars, but they are popping up on a lot of Japanese models these days. Here's an xB wearing a set of TMBs.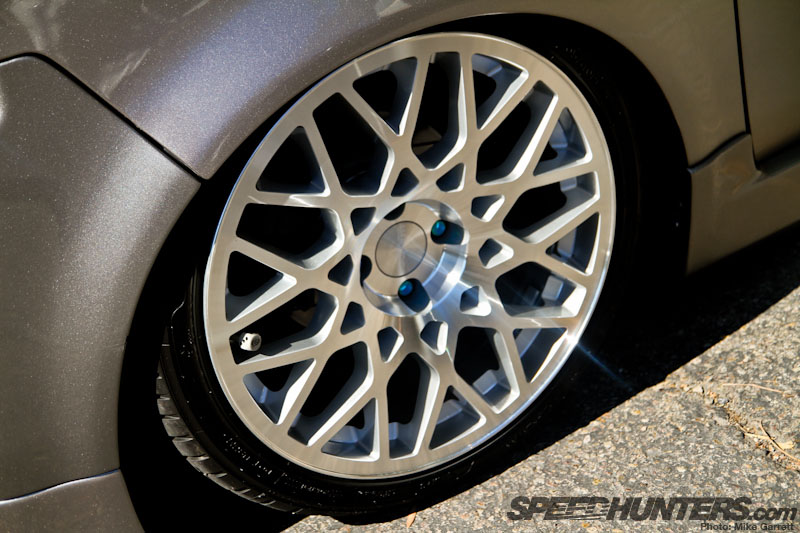 Followed by another xB with BLQs on the driver's side…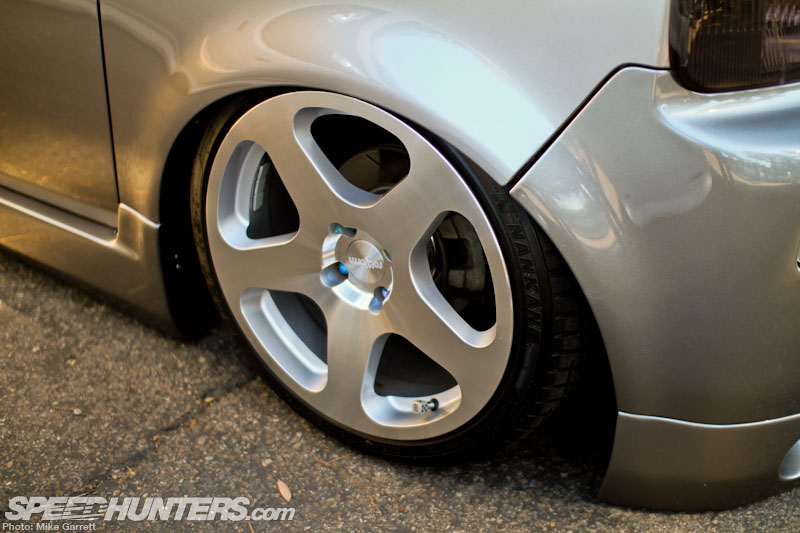 …and NUEs on the passenger side.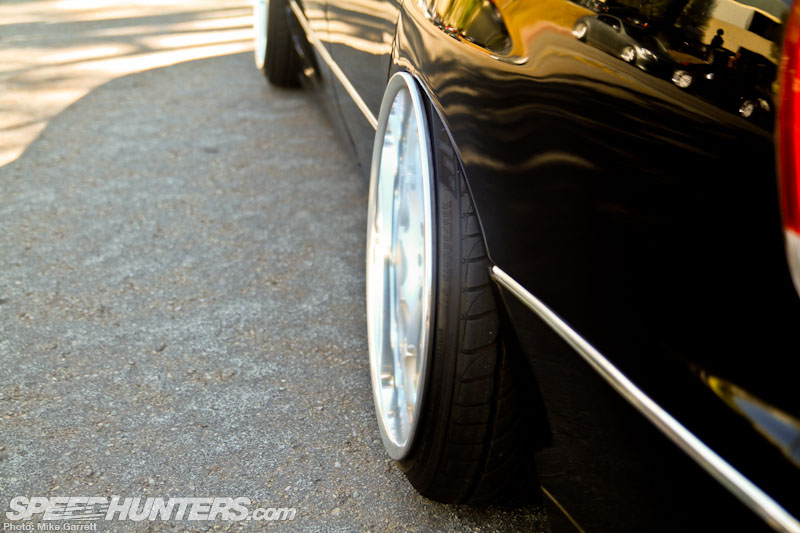 So another episode of Wheelhunting comes to an end.
Don't forget to pick up your desktops for some high res wheel lovin'.
-Mike