We have seen quite a few interesting Roasters over the last day, but as our themed 48-hours dedicated to Japan's little sports car continues I wanted to chime in and bring you a little selection from the land of the rising sun. The key to the Roadster's success over the last two decades is due partly to the fact that it continues to remain an impressively adaptable car. No matter what sort of discipline you may be into, it seems to fit in rather well, from the more static sort of builds…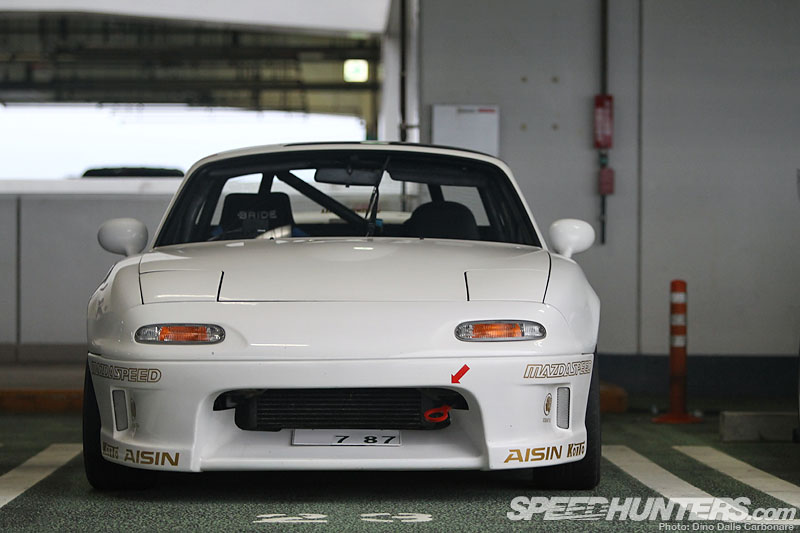 …all the way to proper performance-oriented ones. These are some of the nicest and unmistakably Japanese Roadsters that I've come across in the last years, and to get things rolling I wanted to show you this particular 13B-powered NA I spotted this summer at the 7's Day meeting in Umihotaru PA. It looked quite normal from the front, maybe only the number plate giving a clue to its uniqueness.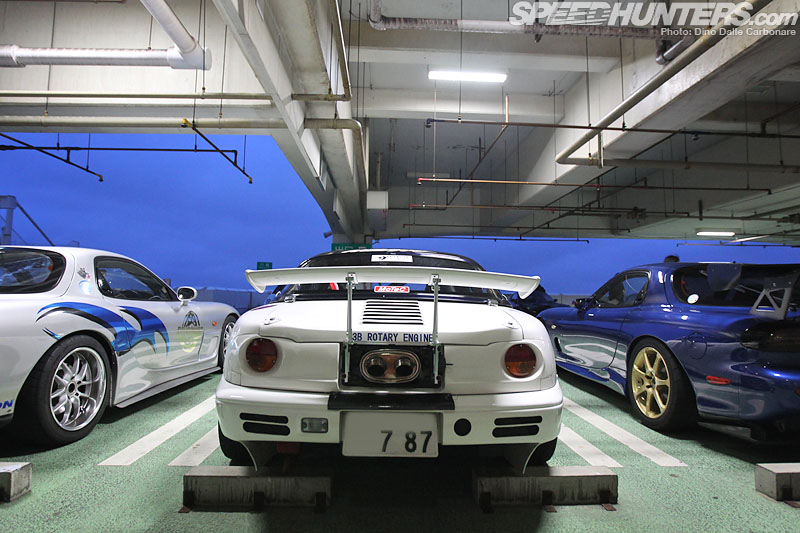 At the rear however all was revealed! Too bad I have never seen this run!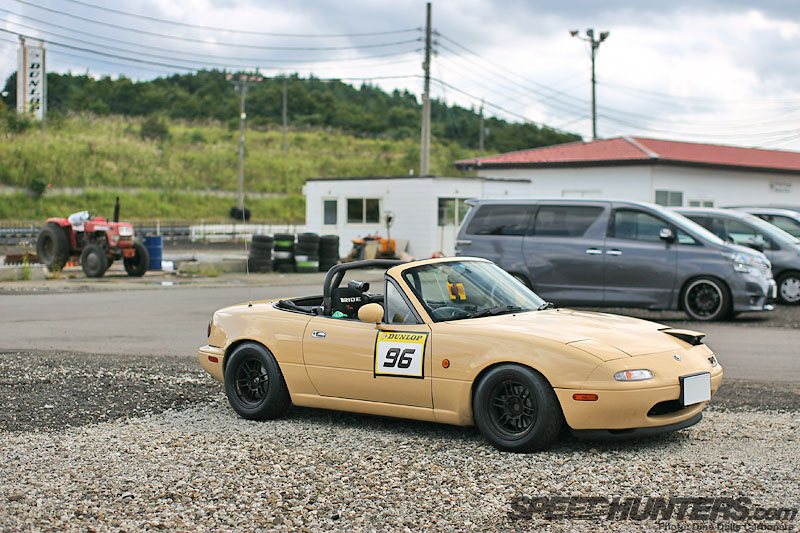 The Roadster might not be a popular drift car compared to say an S-chassis, but there are plenty of people out there that like to get them sideways like this particular car I saw up in Sendai Hi-land.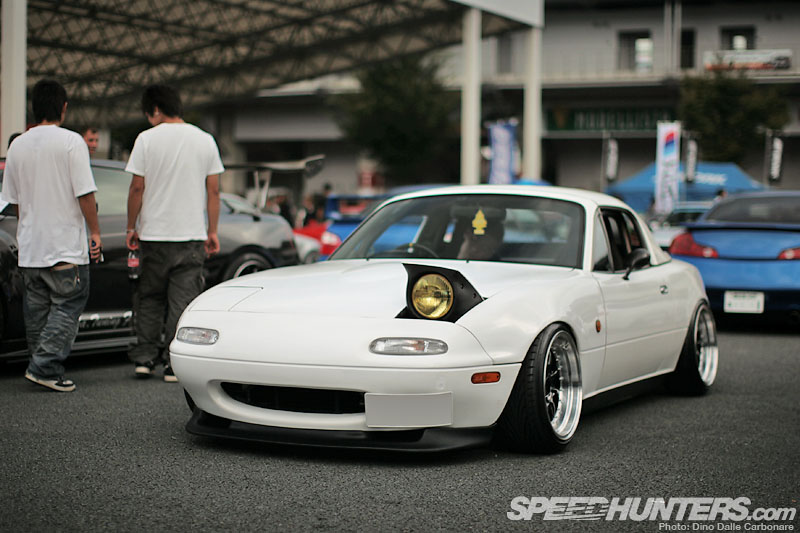 Fitment & stance is all the rage now in Japan, and again the Roadster does fit in rather well…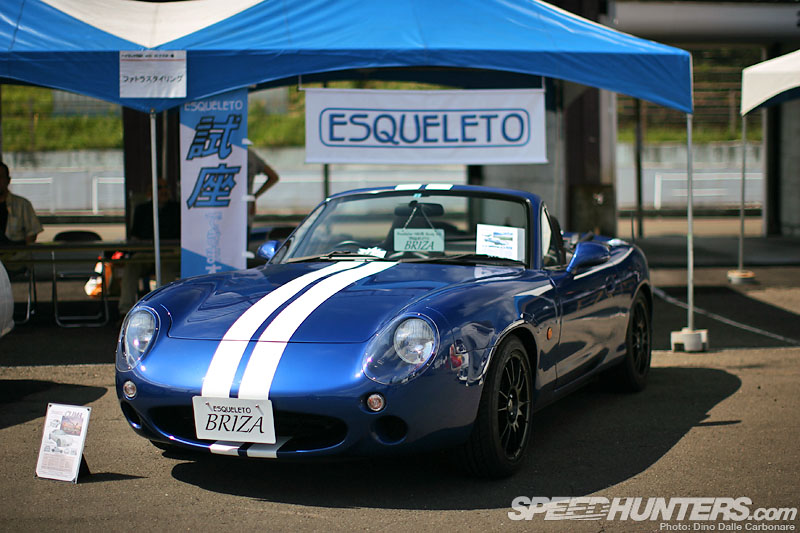 …but the best example of its adaptability has always been the more extreme aesthetic conversions out there, transforming its looks from  something resembling a TVR like the Esqueleto Briza above, to pretty much anything else, like a Lotus Elan, Shelby Cobra and Toyota 2000GT to name a few.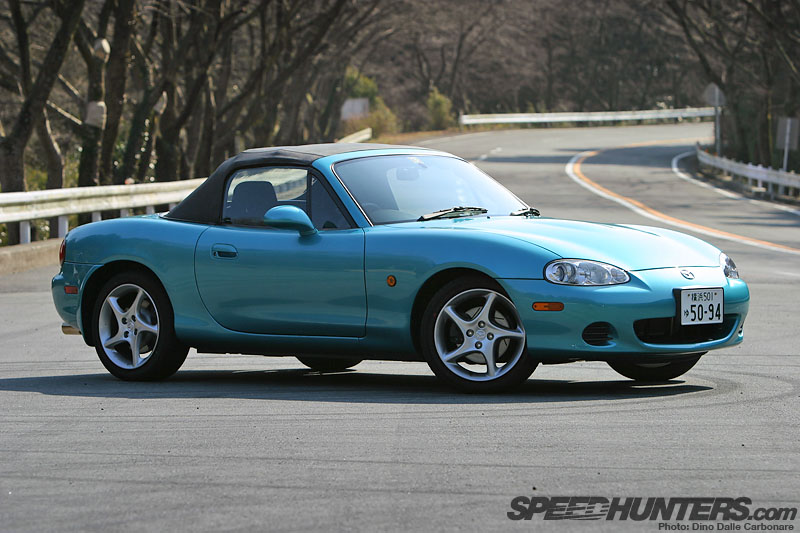 While I have always liked the earlier versions, I was never really interested in them for the simple reason that I could hardly fit inside! The combination of a somewhat cramped interior with the lack of steering column adjustment has always meant that most driving experiences I've had in these cars were awkward at best. Steering with my knees isn't exactly my idea of a good driving experience.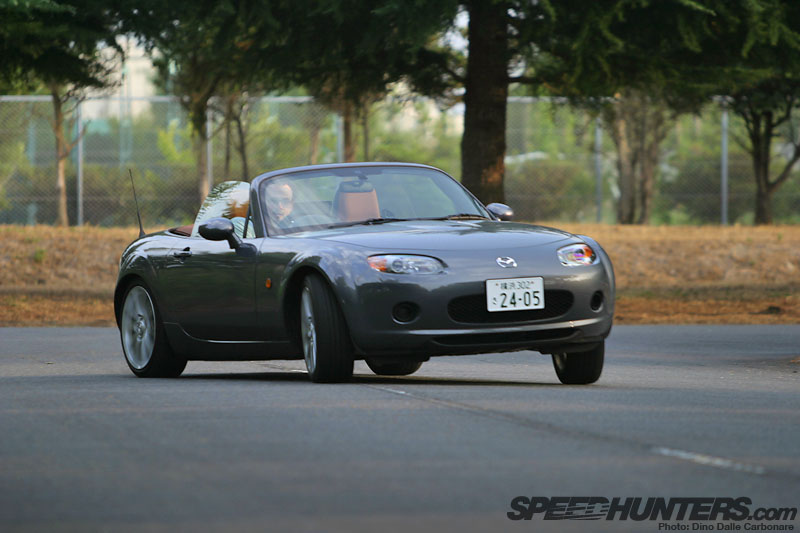 So when in 2005 the NC came out I was really happy that Mazda finally acknowledged that tall people might also want to drive their cars! The week I spent with the new-gen Roadster remains a great memory with lots of sideways action…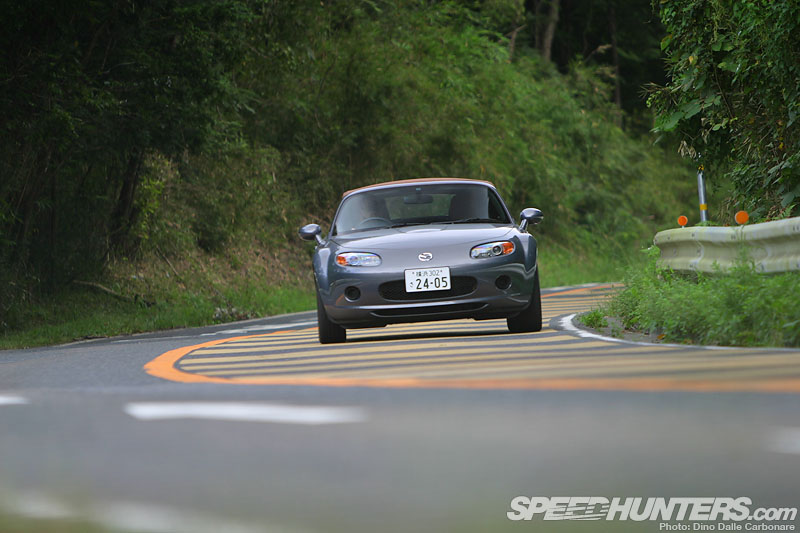 …and blasting around on all sort of nice mountain roads.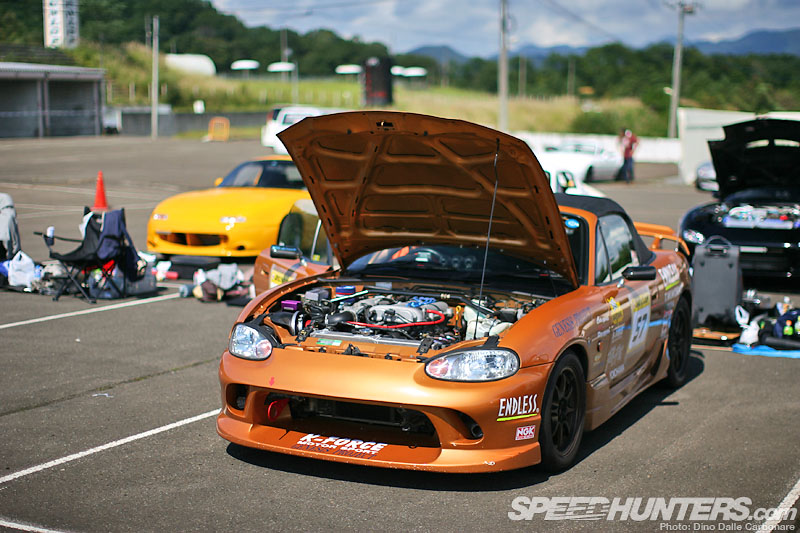 No matter what soukoukai you head to in Japan, there is a very good chance you will run across quite a few Roadsters…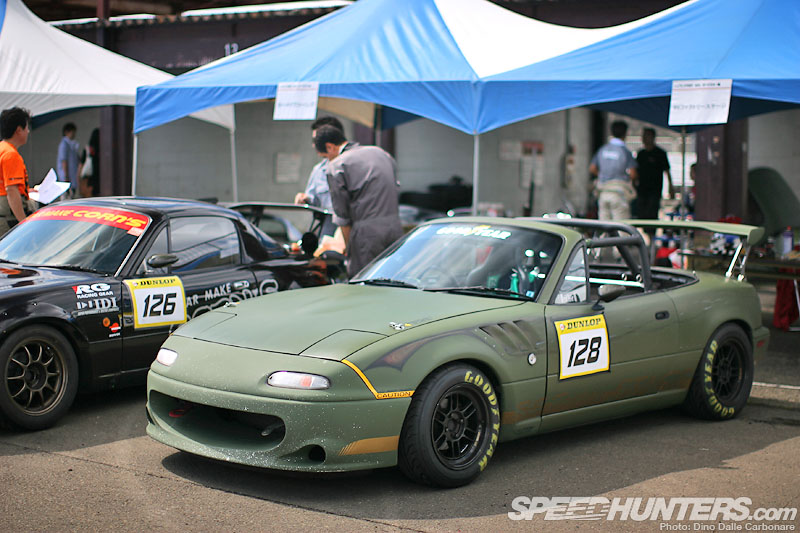 …and the yearly Roadster & Rotary meeting in Hi-land is where the best demo cars in Japan flock to.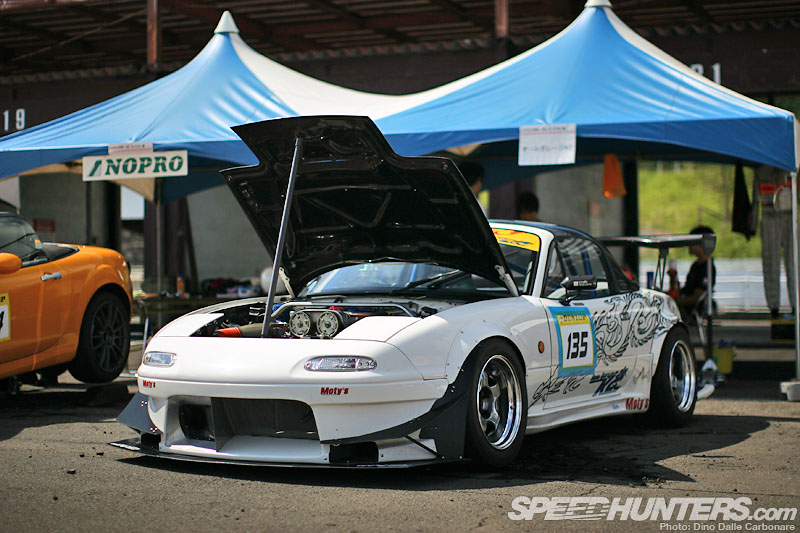 This Auto Garage K2 NA is always one of the fastest at the event, mating a purposefully aero-tuned exterior…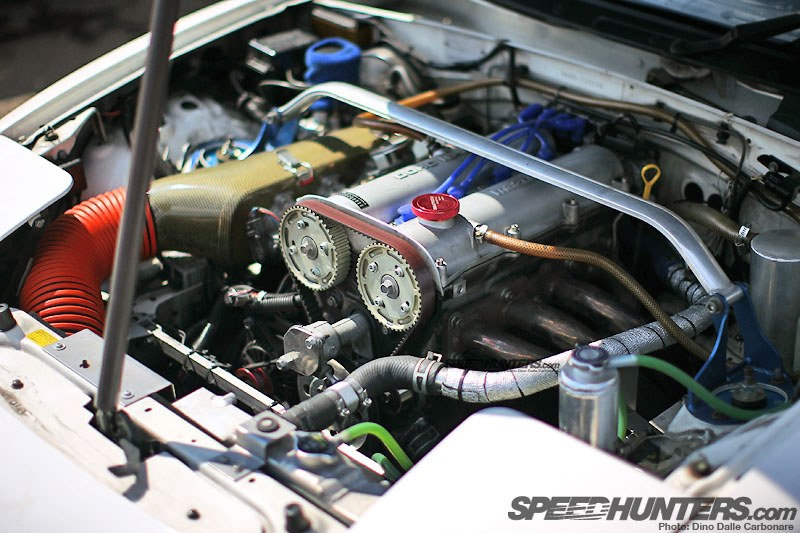 …to a high-compression, fully tuned motor.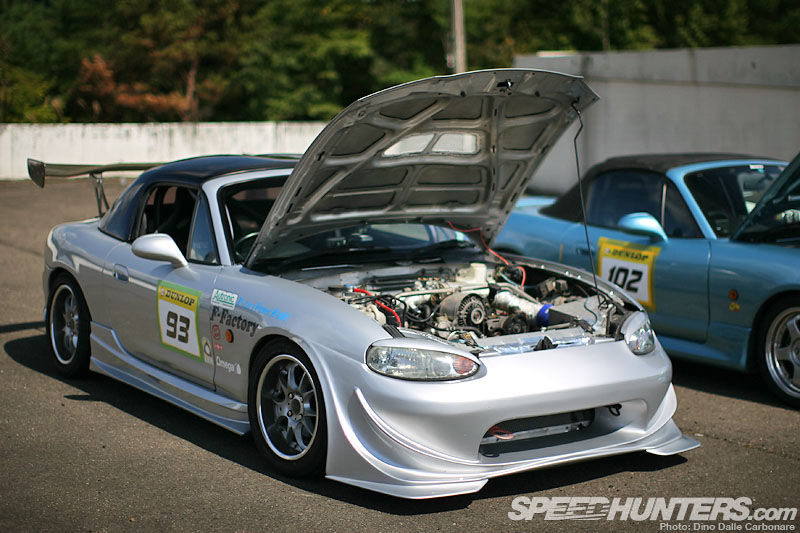 The yearly Hi-land gathering is also where I came across this NB…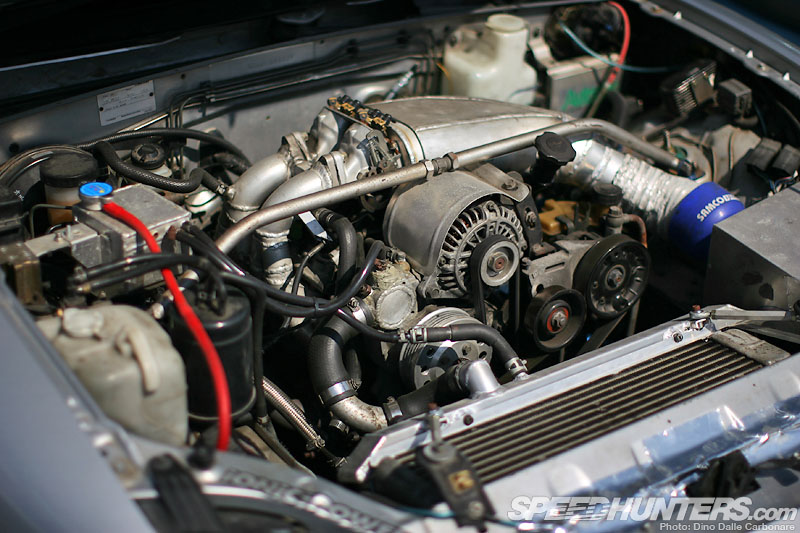 …which had ditched its 4-banger for something a little different. Every time I see these rotary swaps I always wonder why Mazda never made a limited edition 13B-powered factory example.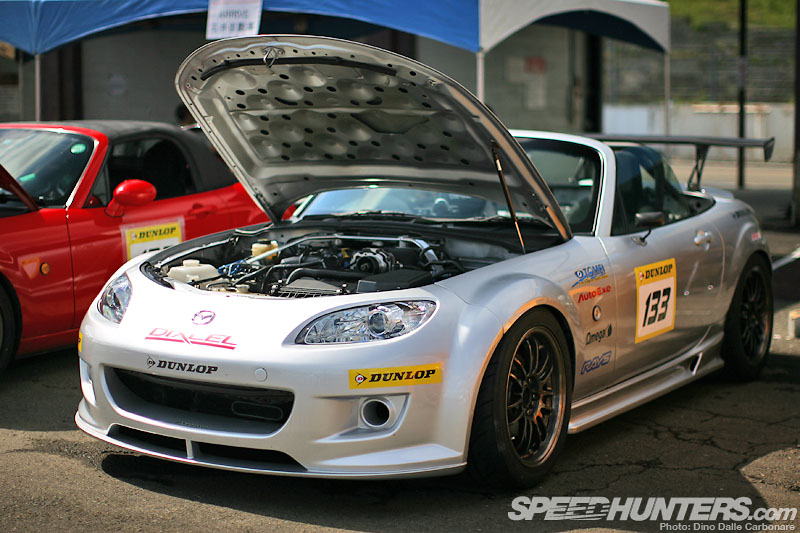 When it comes to the NC the Nogami Project (Nopro) time attack car is one of the fastest around.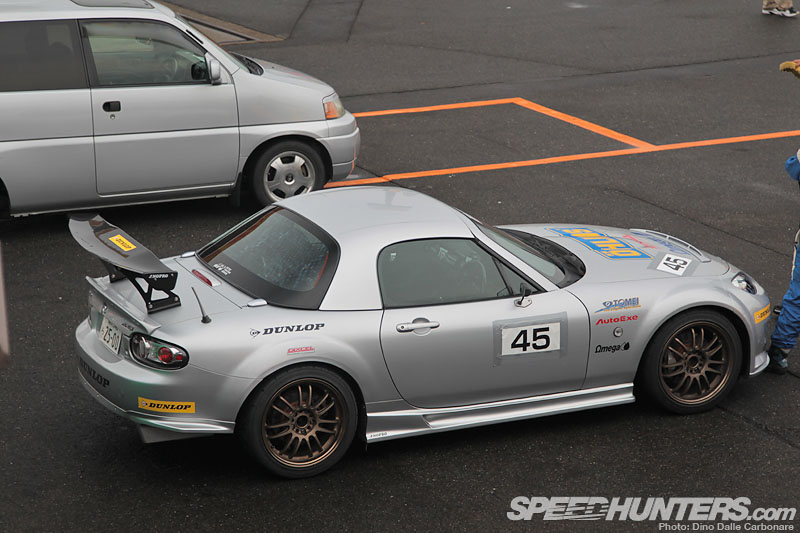 Every year we see it getting faster and faster at events like the Rev Speed Super Battle.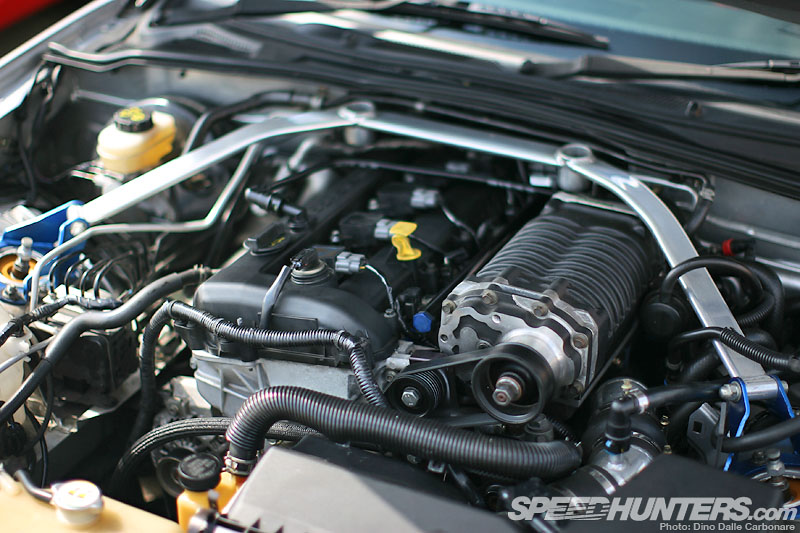 Power comes from a 2.5L engine borrowed from an Atenza and boosted by a supercharger.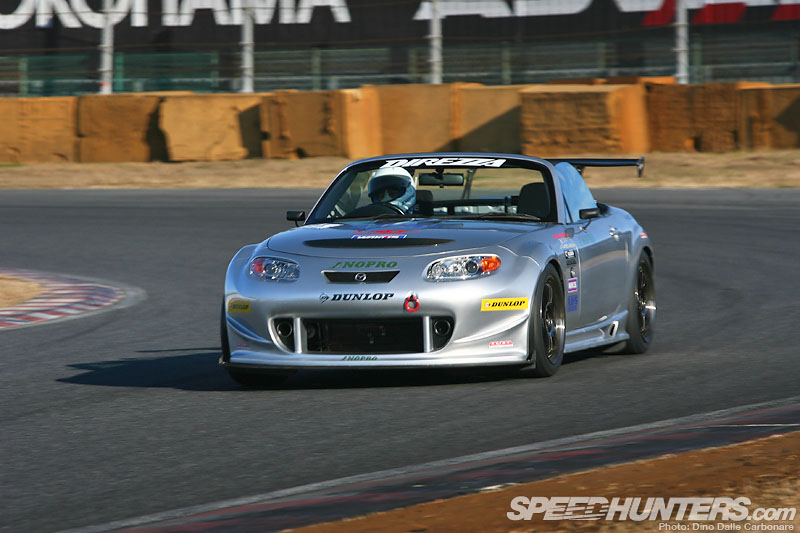 Actually with the Super Battle in Tsukuba just around the corner I wonder if this car will be sporting any mods from the last time we saw it. It seems to look a little different every time!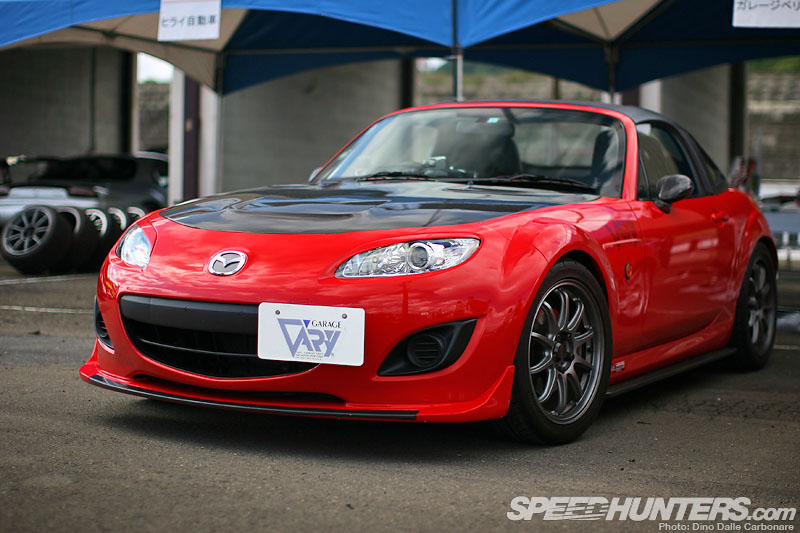 Here is a simpler take on NC-tuning with the Garage Vary demo car.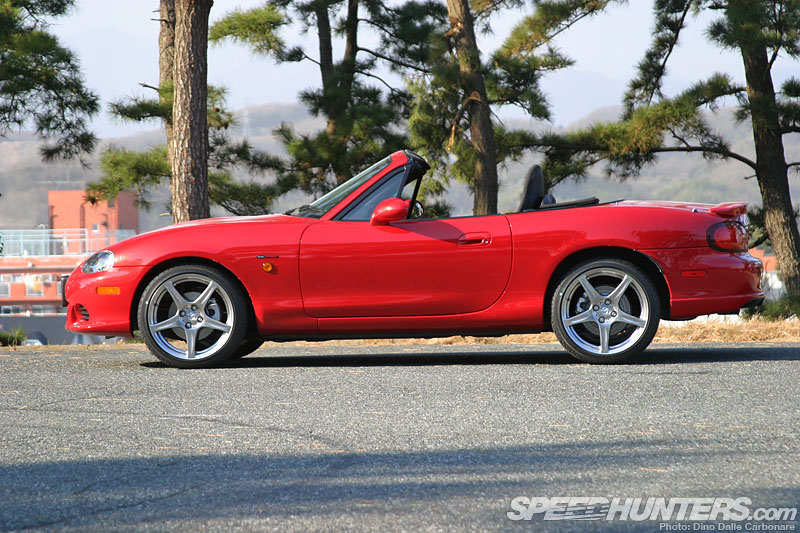 On top of the Roadster Coupe I showed you guys yesterday, there was an even rarer car I had the chance to test drive back in 2004…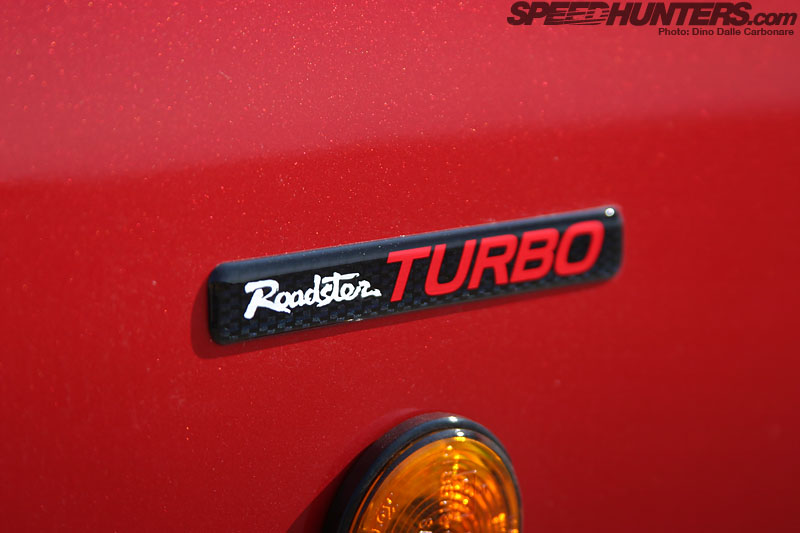 …and that was the Roadster Turbo. Only 350 cars were built and thanks to a little bit of forced induction…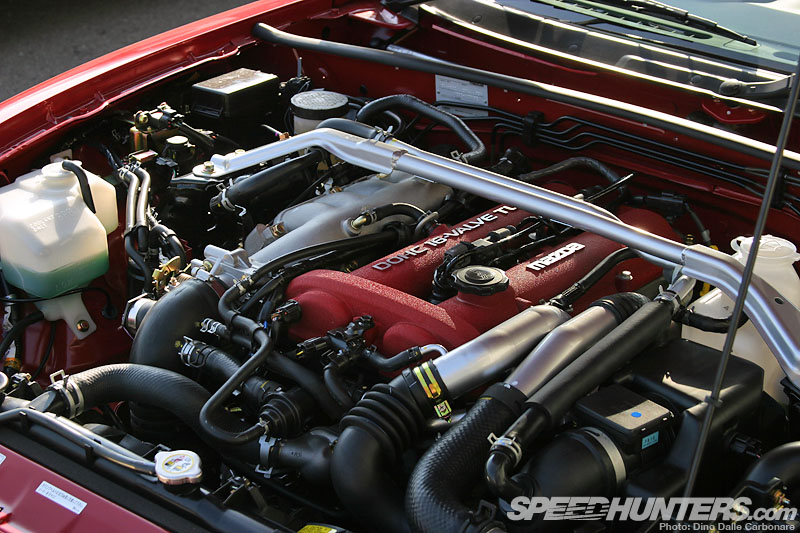 …the 1.8L motor was able to provide a little more power, 172 HP to be precise (+12 HP). However it was the increase in torque that made it more fun, up to 154 lb/ft (+31 lb/ft), with most of it available at lower-to-mid rpm, meaning that there was better acceleration out of corners and you didn't need to rev each gear to the redline. Wonder why the NC never had a turbo option?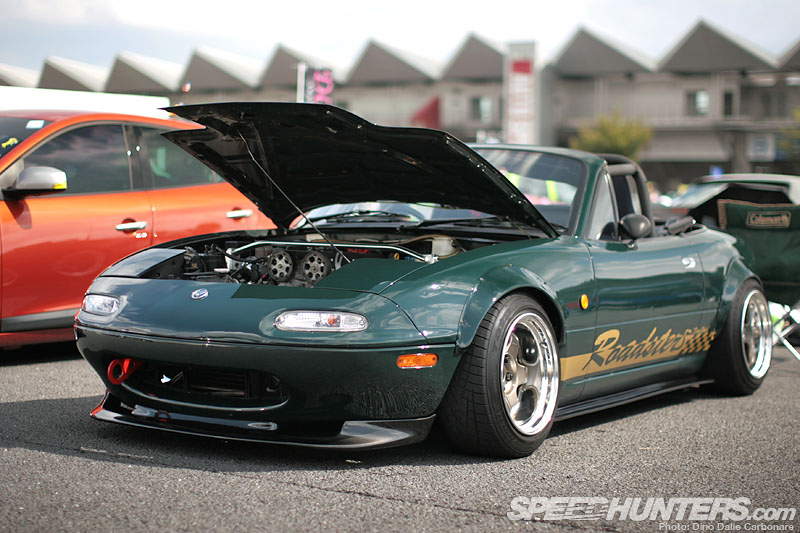 More stance…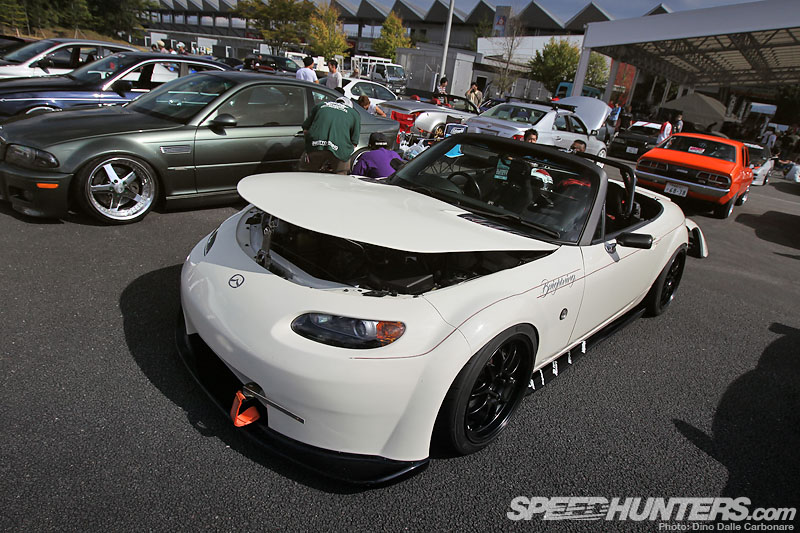 …with a couple of more cars from the Slammed Society event in Fuji Speedway.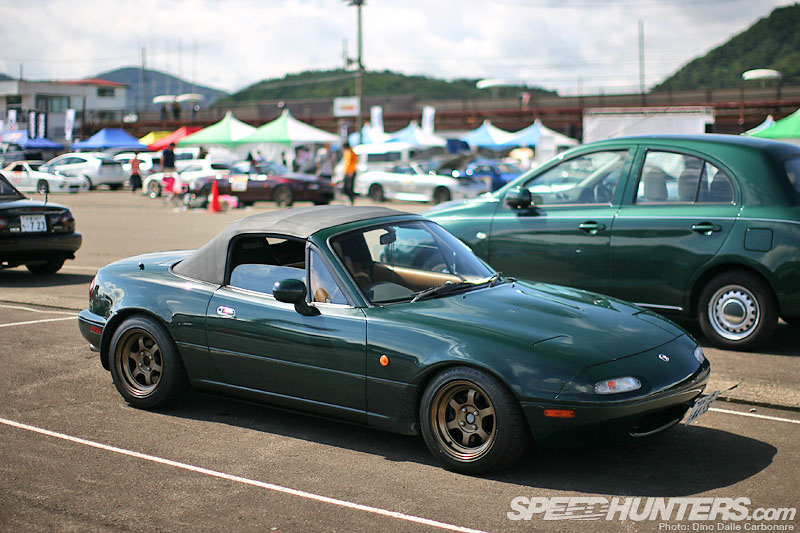 British Racing Green NA on tiny bronze TE37s. Is this the perfect combo?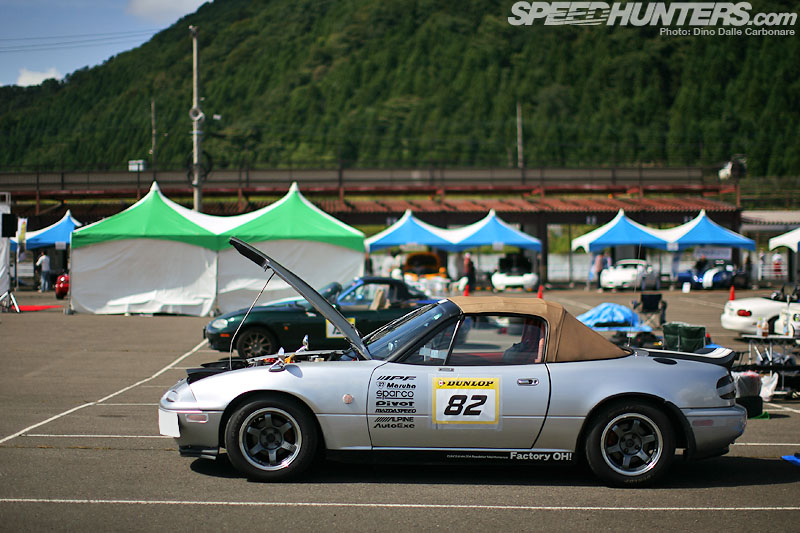 More Volk Racing love at the Roadster & Rotary meeting.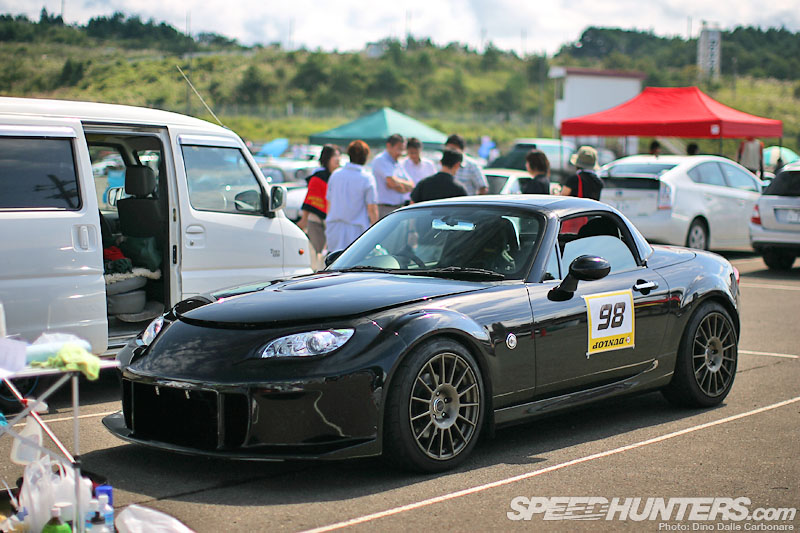 When it comes to creating driver's cars Mazda has always led the way, but over the last decade has also proceeded to kill off most of them. The first to go was the FD3S in 2002. In ten years we've had no real indication of whether the RX-7 has a future or not, the RX-8 – along with the rotary engine – following suit earlier this year.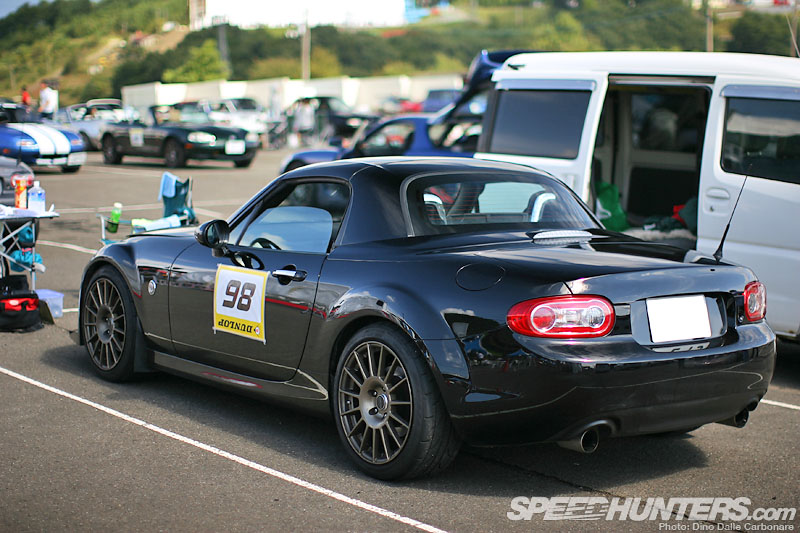 But while Mazda attempts to reinvent itself with eco-friendly cars and fuel sipping diesels, it has at least confirmed that the Roadster has a future. The next generation car will be developed together with Alfa Romeo, who will use the platform to create their new Spider. The all-new Roadster will probably make a debut in concept form at next year's Tokyo Motor Show with sales starting in mid-2015.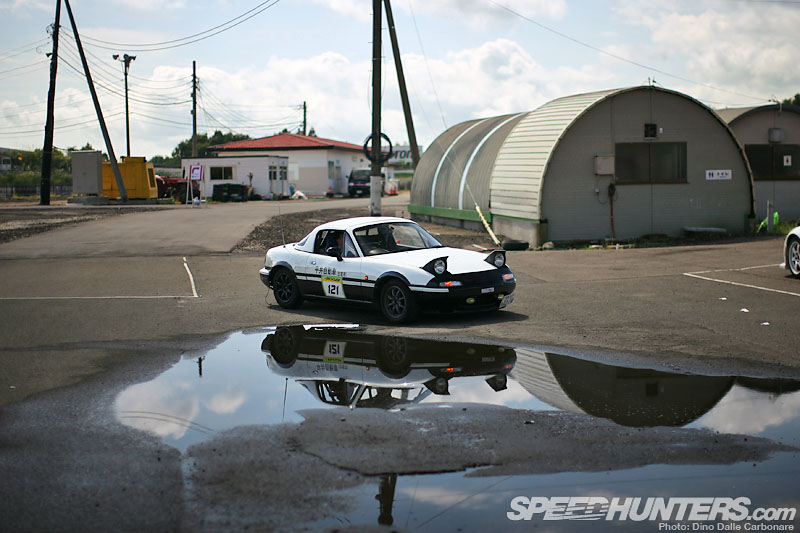 Whatever Mazda will come up with, there is no doubt it will continue to make the Roadster a fun to drive and affordable package, hopefully continuing to generate the same kind of following that the previous iterations of the cars always have.
-Dino Dalle Carbonare