There could not be a harder task than choosing a single favorite car at SEMA. I'm sure each one of the thousands of people that came through the show doors this week all have a different idea of what the "best is", but I think I've made my pick. It's the T-5R Martini Mustang from Pure Vision Design.
A '66 Mustang Fastback may not be be a bold choice in terms of platform, but once you see this thing I think you'll know why it's at the top of my list. Known as the T-5R, the car takes the motorsport heritage of the early Mustangs and creates something at a completely different level altogether.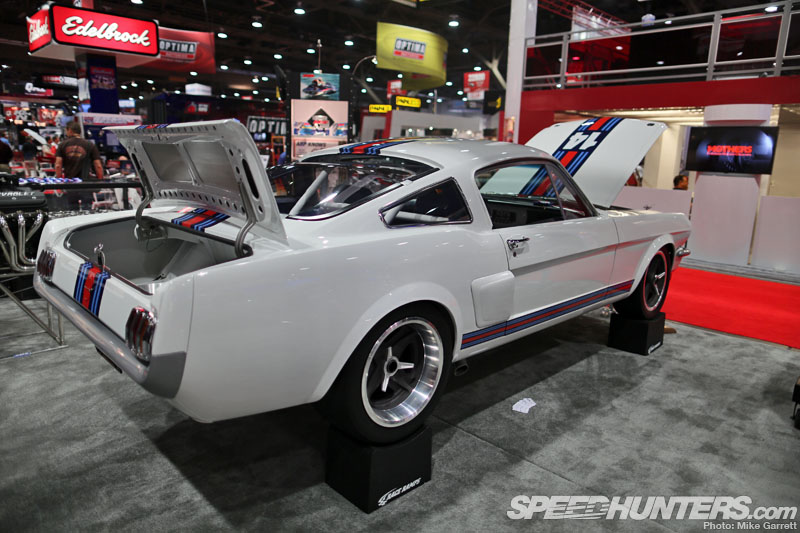 The idea here was to create a car from an alternate universe in which Ford truly went wild with its Mustang racing program in the mid 1960s. It comes from a "what if" scenario where Ford campaigned the Mustang in Europe with the help of Martini. The Martini Racing livery is of course heavily associated with Porsche, but how does it look on an early Mustang? Absolutely fantastic if you ask me.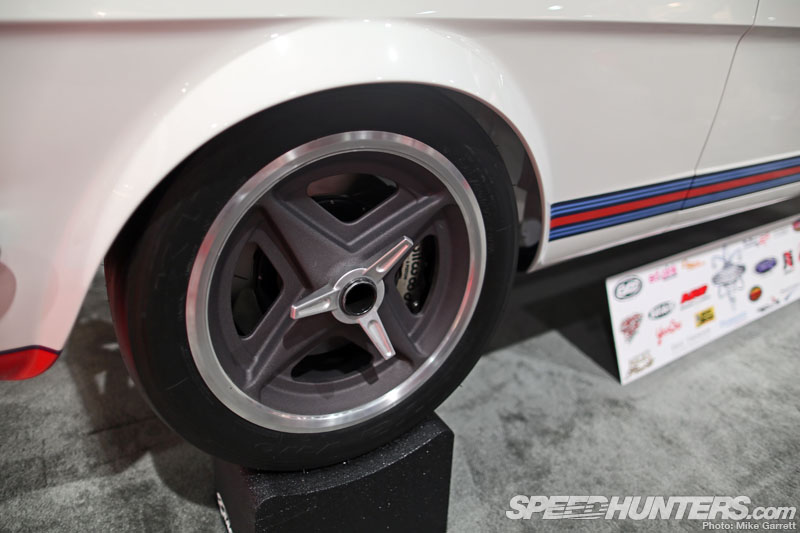 But it's not just the livery that gives the car its hyped up 1960s feel. All around, the Mustang is filled with elements of vintage rallying, endurance racing, and open wheelers. Check out the custom-built Evod Industries wheels for example. The four spoke, single nut design clearly brings to mind images of Formula 1 and Indy cars from the '60s.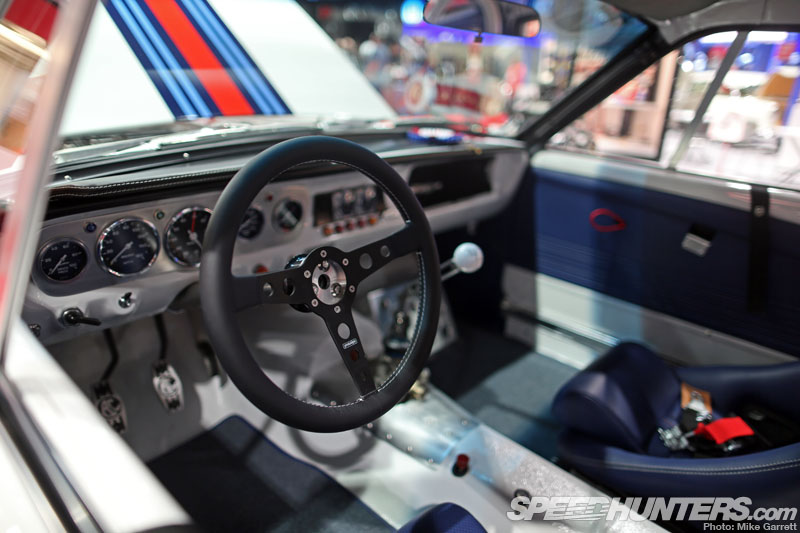 The interior is absolutely stunning. It all looks period correct for a race car, but it's somehow amplified with an incredible eye for the details and a big focus on aesthetics. Notice the simple analog gauges, dark blue low back bucket seats, and the Momo Prototipo steering wheel – which is another homage to Porsche.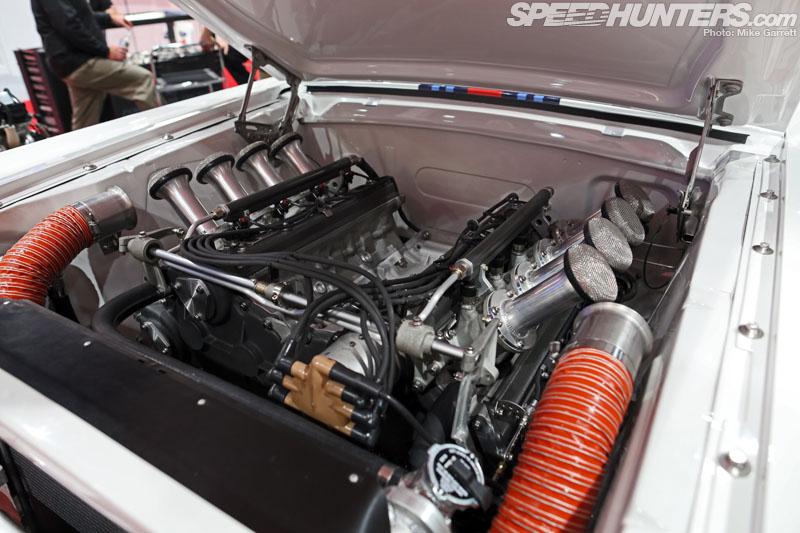 But all the stuff that I just mentioned only serves to compliment the car's engine setup. When I first peeked under the hood, I wasn't quite sure what I was looking at. After all, an aluminum Ford Indy V8 is not something we expect to see in anything but an Indy Car. The 300 cubic inch quad cam race motor is mated to a NASCAR four-speed transmission and is right inline with the car's weight saving philosophy . I don't think I've seen an another engine swap that is so unexpected, yet so fitting.
So there you have it. My personal favorite of SEMA 2012.
What say you?
-Mike