For those of us in the northern hemisphere, winter is truly and well upon us. We can only look with envy to our friends south of the equator who're now getting into their summer. The shorter days however have only seem to have inspired you to get out and shoot more or to raid your archives, searching out those hidden gems that you may have first overlooked. Our opening image this week comes from Kenneth Midgett, who captured this awesome shot of Alonso at the recent US GP.  Shot from the public area using modest equipment but with a keen eye – proof that it's what's behind the camera that counts.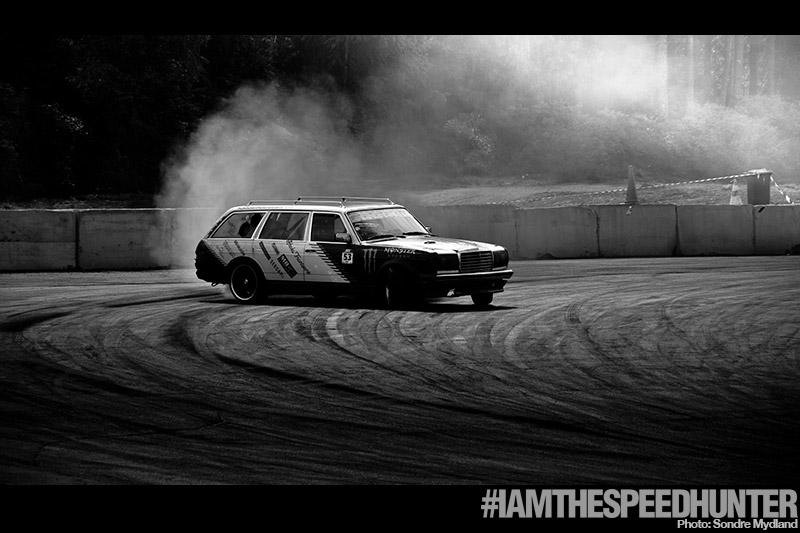 Sondre Mydland submitted this atmospheric shot of the Black Smoke Racing Mercedes drift wagon which Dino featured quite recently, the black and white tones here are superb.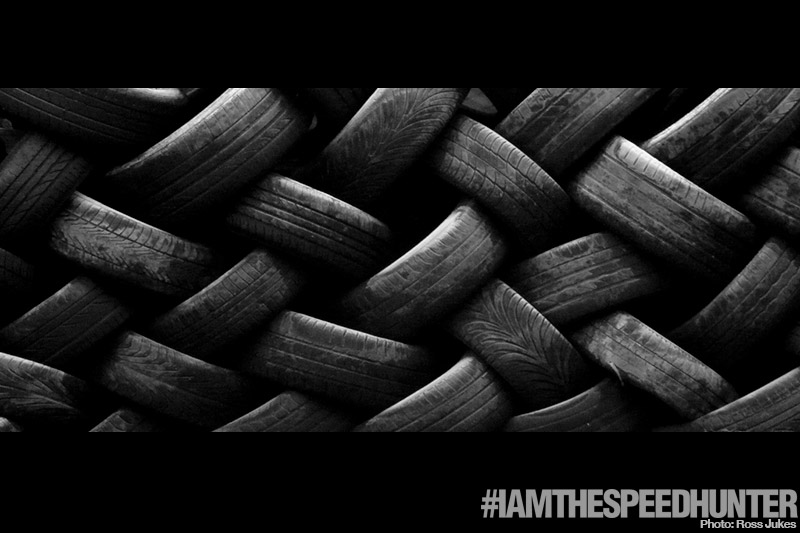 Ross Jukes has perfectly captured that sometimes, you don't even need the car to tell the story.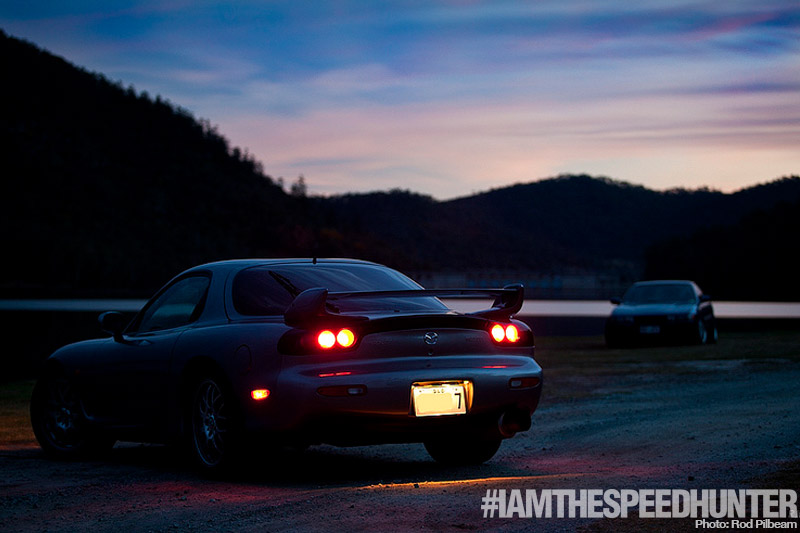 There were actually quite a few new contributors through our new Flickr group, including Rod Pilbeam's FD at dusk.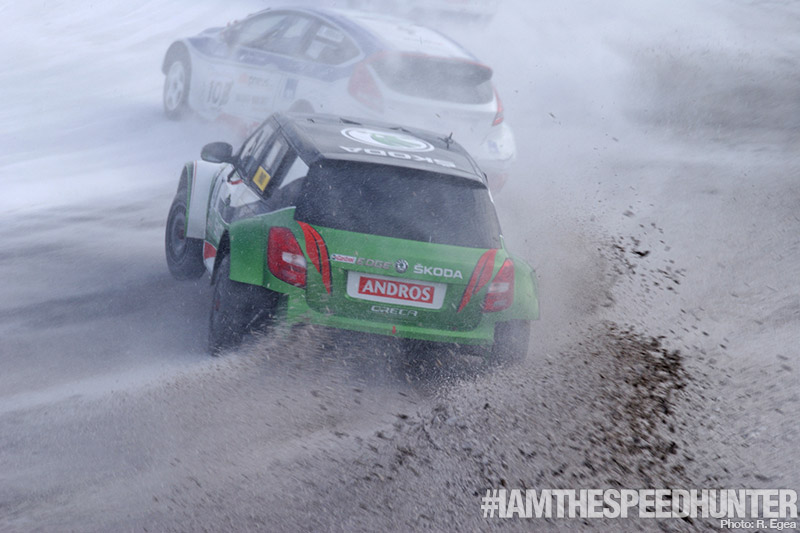 Amongst a number of submissions from the elusively named R.Egea – this post could be filled with just their images. Plenty of gold if you browse the Flickr pool.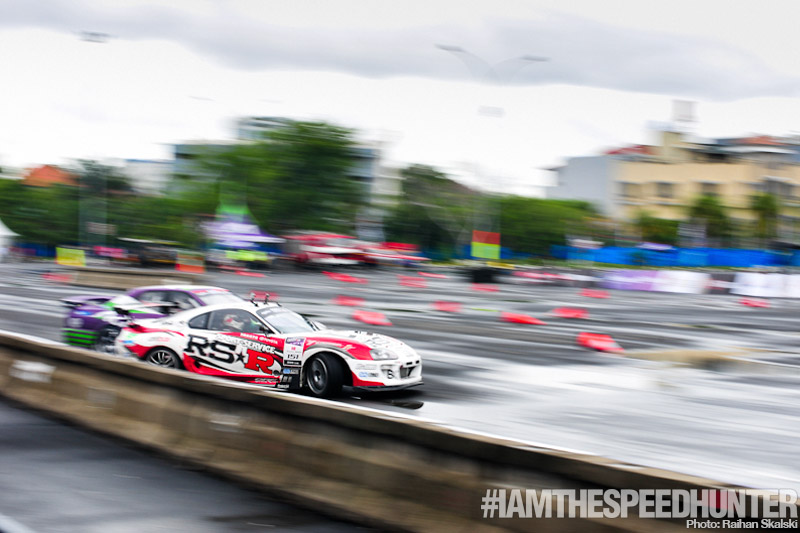 Plenty of submissions too from the recent Formula D Indonesia event. This shot from Raihan Skalski was a personal favourite.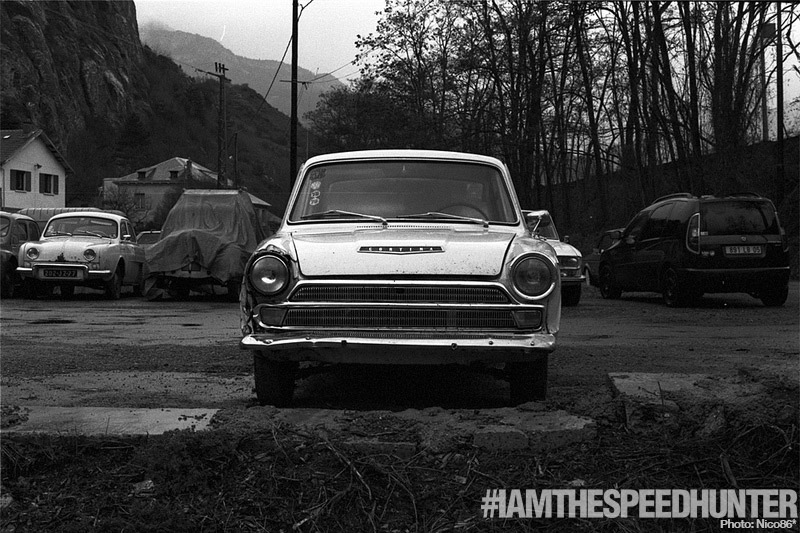 Another one sourced from Flickr by user Nico86* who shot some beautiful black & white 35mm stills of this Cortina GT.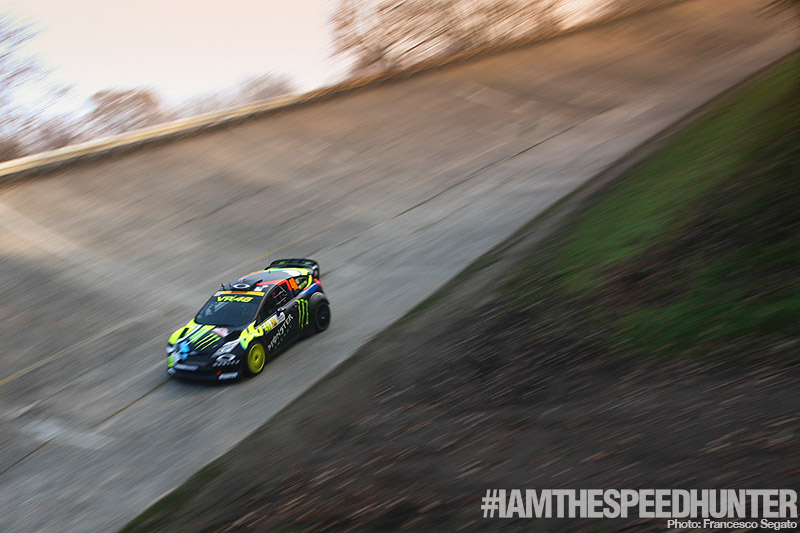 It's not often that the old bank at Monza is used anymore, but Francesco Segato managed to capture Moto GP star Valentino Rossi competing in a local event in an M-Sport prepared Fiesta WRC.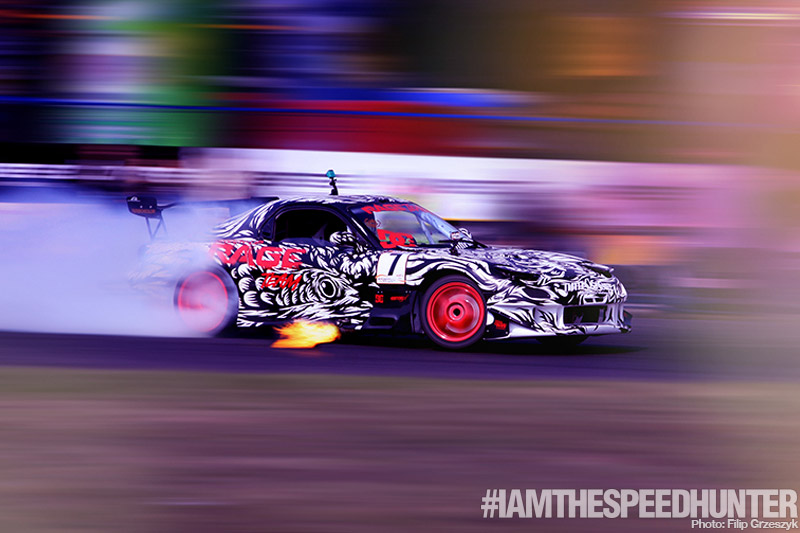 Filip Grzeszyk has been killing it the last few weeks, and he continues his streak this week with this fire breathing FD shot.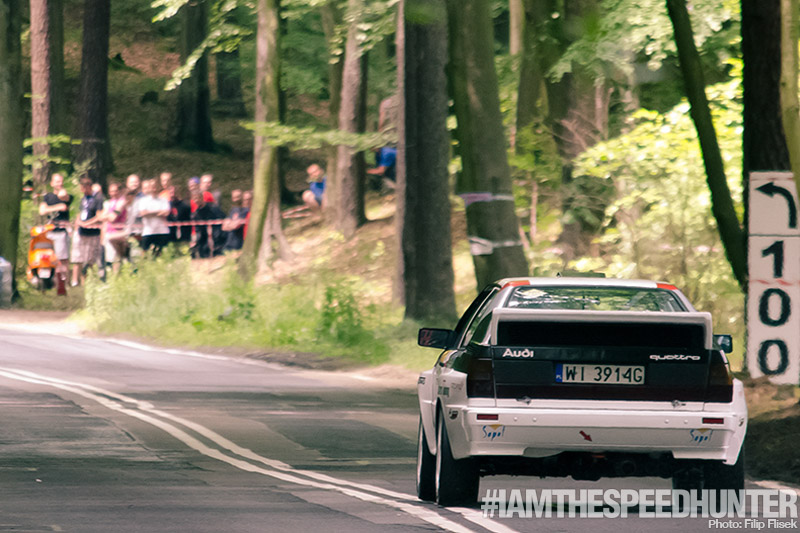 Honestly, you can nearly hear the sound bouncing off the trees.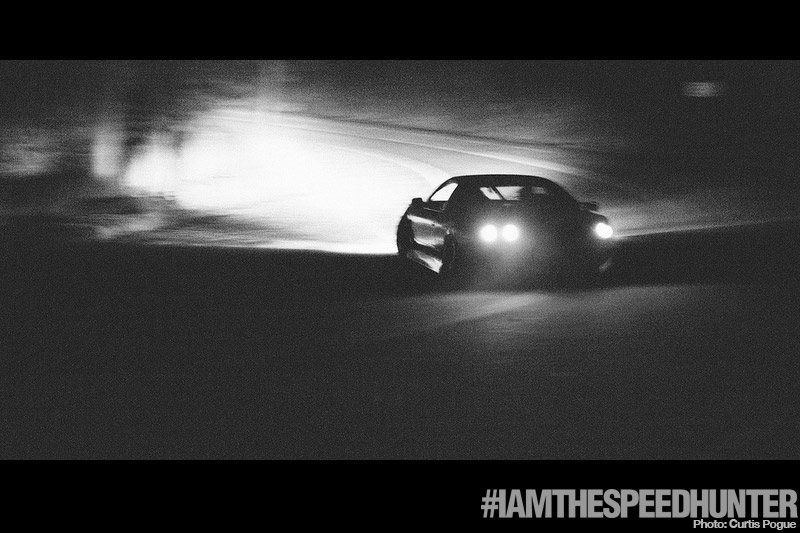 Last week I spoke about how sometimes a photograph doesn't need to be technically perfect and this is a great example. It's not super sharp, it's grainy but hell, it captures the mood like nothing else. Incredible photograph.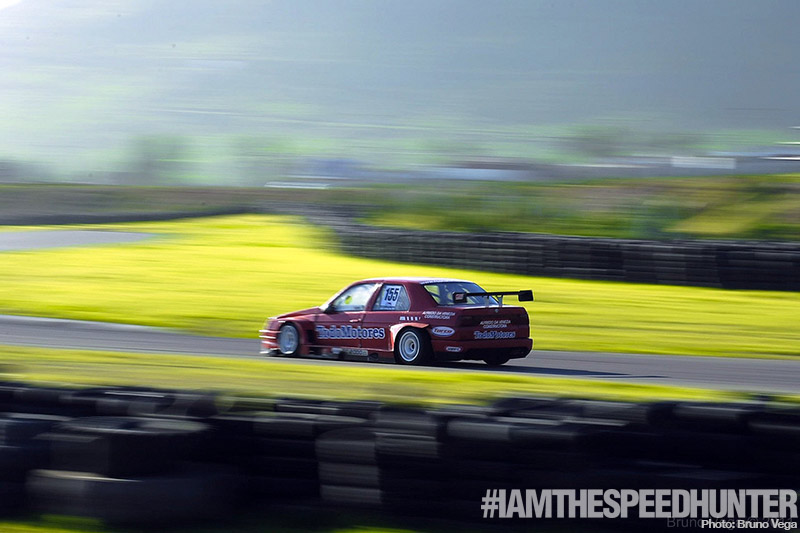 The slower the shutter speed, the braver you need to be but once you keep winding down, it becomes more and more addictive.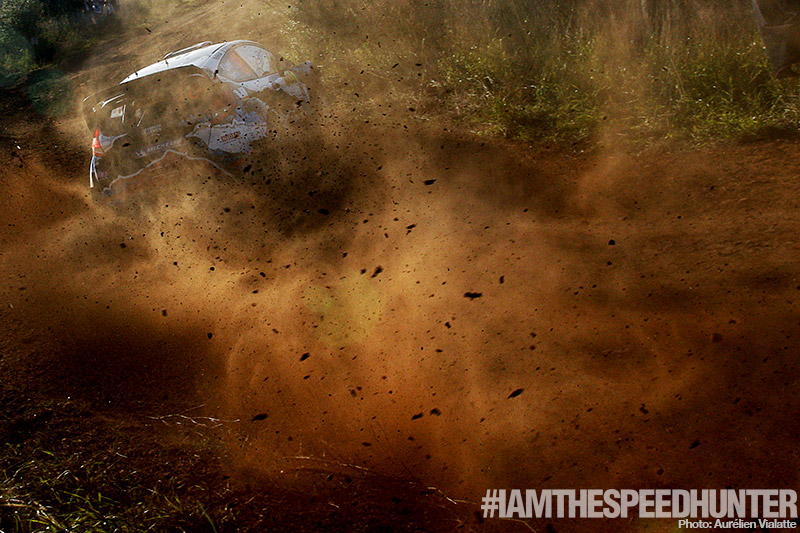 Where's Mads Østberg?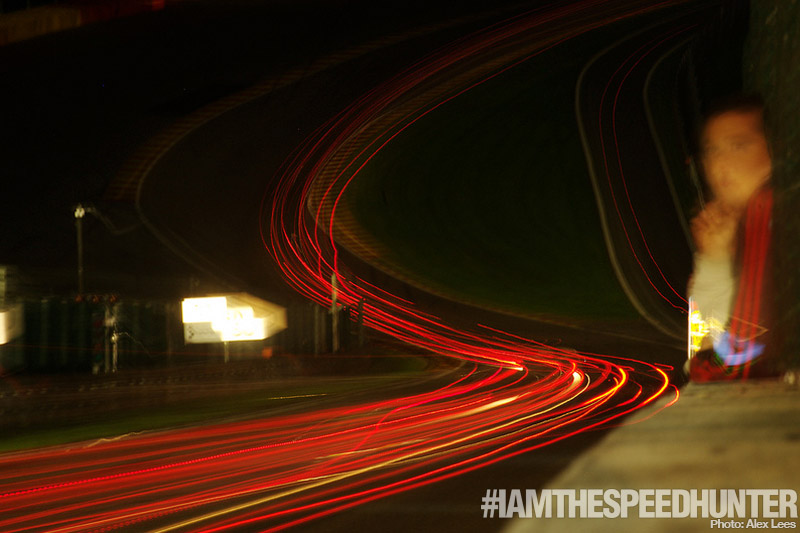 Sometimes, a photo doesn't need a caption or a description. It says everything it needs to say on its own.
I shall be back tomorrow with the first theme of #IAMTHESPEEDHUNTER so dust off your cameras and get ready. The winter just got exciting again!
–
Paddy McGrath
paddy@dev.speedhunters.com
About #IAMTHESPEEDHUNTER
We created #IAMTHESPEEDHUNTER to allow you the opportunity to share your skills and car culture experiences from around the globe with the rest of the Speedhunters audience.
How do you get involved? It's simple…
Flickr - Join our #IAMTHESPEEDHUNTER Flickr Group and share your favourite photos with us and others.
Instagram – Follow us on Instagram at @TheSpeedhunters and tag your own car culture images with #IAMTHESPEEDHUNTER
Twitter – Follow us on Twitter at @SPEEDHUNTERS and share your tweets with the #IAMTHESPEEDHUNTER hashtag.
Tumblr – Visit our Tumblr page to view the latest #IAMTHESPEEDHUNTER tagged images.
E-Mail – If you've been to a cool event and captured some amazing images, be sure to e-mail them to us oniamthespeedhunter@dev.speedhunters.com and tell us a little bit about the event. The images need to be a minimum of 800×533 pixels.
日本のSpeedhunters読者にお知らせです。
Speedhuntersでは、週一回#IAMTHESPEEDHUNTERにて、読者の皆さんから寄せられたカーシーンの投稿写真を紹介しています。
投稿写真は、カーレース、カーショー、イベント等、車に関するものならなんでもOKです。
Speedhuntersで皆さんの撮ったカーシーンショットを世界中のファンに紹介して、あなたもSpeedhunters記者の仲間入りしましょう!
#IAMTHESPEEDHUNTERには、ツイッターかインスタグラムにて簡単に写真を投稿していただけます。
上記方法で写真を投稿する際は、写真に#IAMTHESPEEDHUNTERのハッシュタグを付けてください。
また、メールアドレスiamthespeedhunter@dev.speedhunters.comでも投稿受付しています。
写真は、800×533 ピクセル以上のJPGのフォーマットでお願いします。
上記サイズより小さい写真ですと、すばらしい写真でもサイトの写真サイズの関係上掲載できないことがありますのでお気をつけください。
投稿された写真は世界中のSpeedhunters読者とシェアされますので、あなたのベストショット写真を投稿してくださいね!
また、写真に併せてどういった写真なのか、どこで撮られた写真なのかの説明と投稿者様のお名前を明記の上投稿お願いします。
皆さんからの投稿お待ちしています!