After a quick break for SEMA week, #FeatureThis is back and better than ever. Beginning this week, we decided to merge the submissions from Japan with those from the rest of the world for a true global pool of automotive greatness.
Let's begin!
今週の#Feature Thisから、日本からの投稿と世界中の投稿をひとつにまとめてグローバルに展開していきます。ですが、まだまだ日本の皆さんからの投稿を受け付けております。皆さんからの投稿お待ちしております!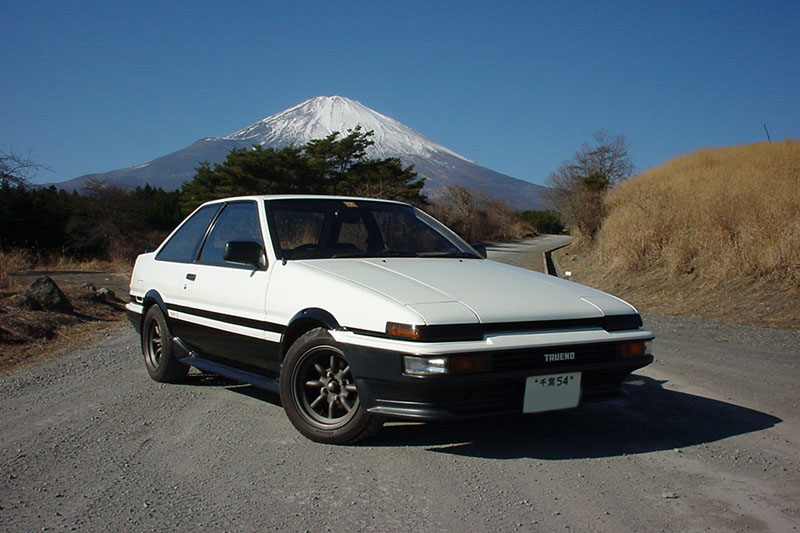 Yuko Hamada from Chiba-ken in Japan sent in this photo of her AE86 Trueno street car, seen here posing in front of Mt. Fuji. The photo is actually over 10 years old! Even if young people in Japan aren't as interested in cars as they once were, she loves keeping the Hachi Roku spirit alive.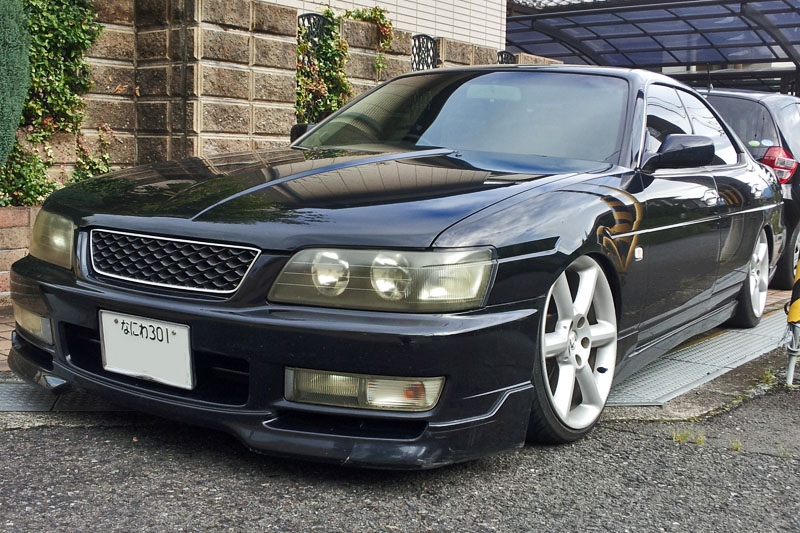 Kan-san from Osaka sent in this C35 Nissan Laurel street machine, dumped low on factory Z33 rims. This shot just reminds me of how much I love Laurels. Oh what a tough choice it'd be between this and a JZX100…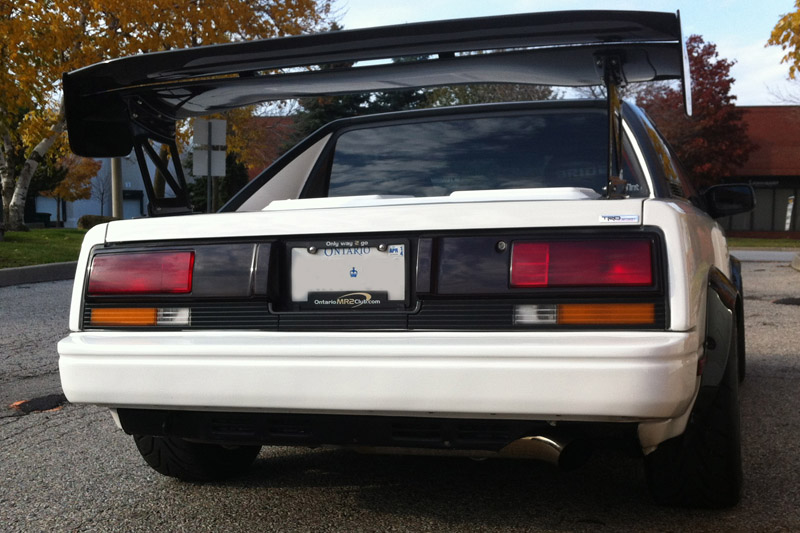 In the last edition of #FeatureThis, someone asked for more info on Jeff Farkas' AW11 Toyota MR2 from Canada.  Jeff had the original 4AGE replaced with a JDM 3SGTE and the midship Toyota gets used at both local track days and on the occasional run to the grocery store. He says it's been a "love hate relationship", but the car is a keeper.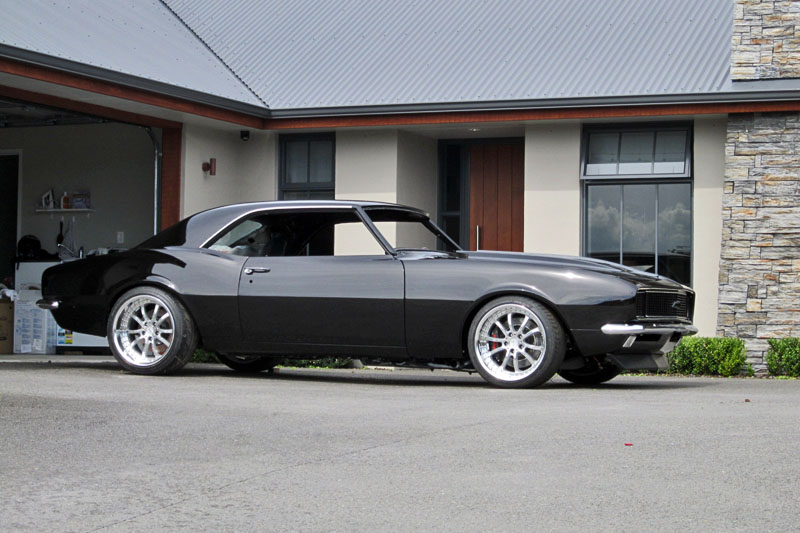 Damion Bush of New Zealand sent us this image of his rad looking '67 Camaro project. The wheels on this car actually came off of Mad Mike's RX-7 back when it was three rotor-powered.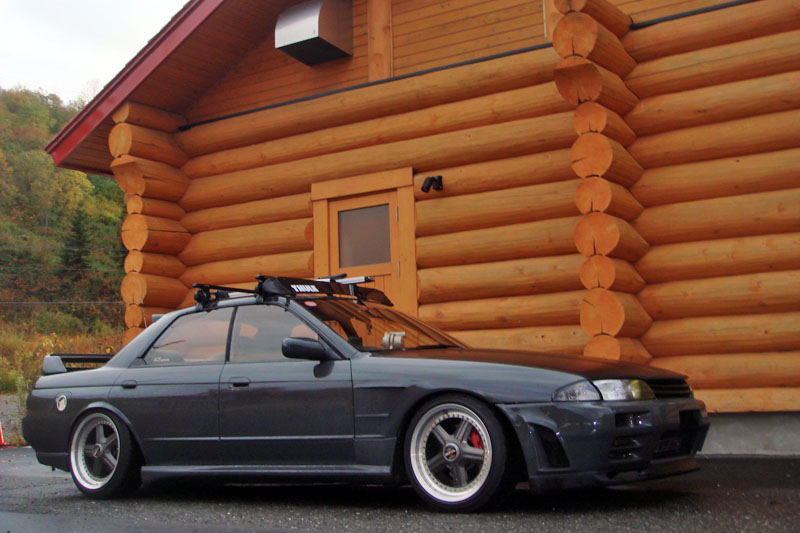 Hideto Narisawa cruises the streets of Hokkaido, Japan in this four door R32 Skyline with GT-R looks. I'm digging those period correct Impul wheels.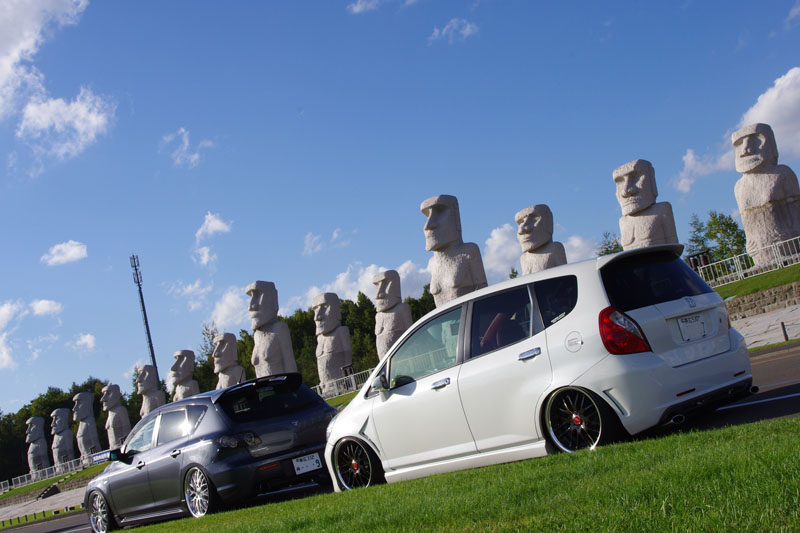 Also coming to us from Hokkaido is this pair of stylish hatchbacks. The MazdaSpeed Axela belongs to Toshiaki Oka and is equipped with 19″ Work GNOSIS wheels, RSR suspension, a Bee*R ROM, and more. The slammed Honda Fit belongs to his girlfriend, Nana Hirai.
Himukai-san from Kanagawa submitted this all-business R33 GT-R street car. Timeless.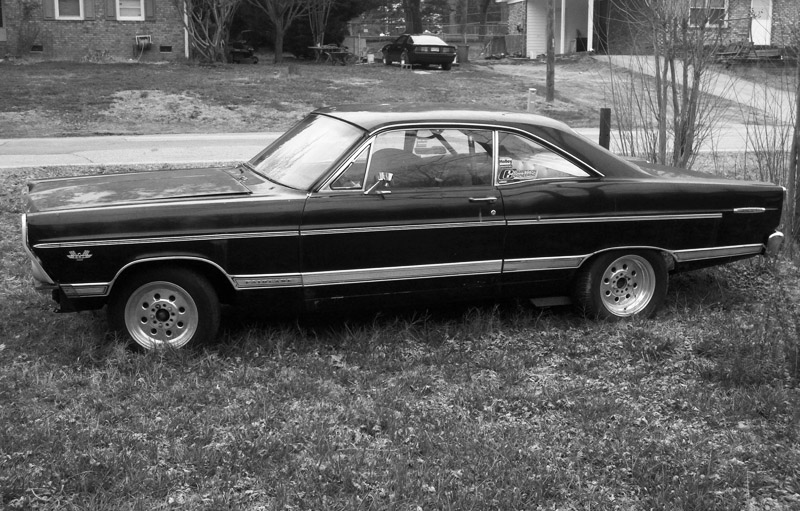 Of course we welcome your project cars as well. Travis Mathis shared his '67 Ford Fairlane that he's building into a drag car. It's powered by a bored over 390 with a nine inch rear end among other things. In addition to the Fairlane, Travis is also working on a Fox Body Mustang drift project.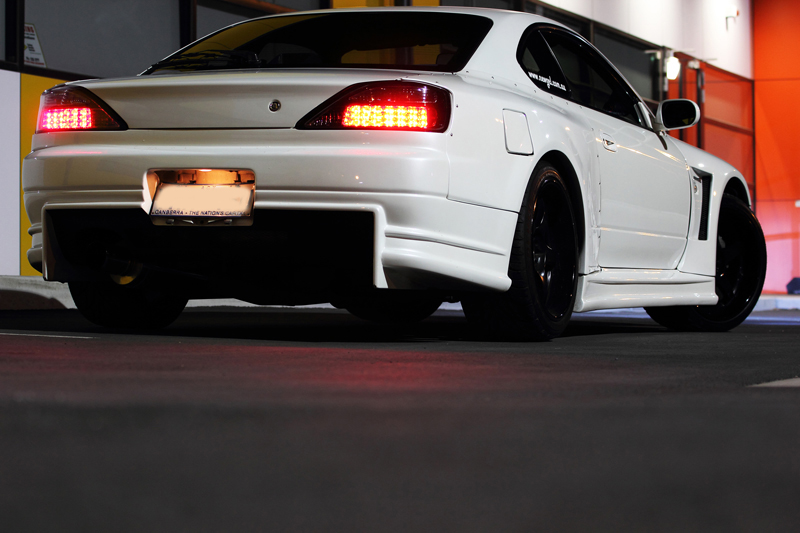 Ben McGill from Australia shared his S15 Silvia Spec R with a  wide body setup using a mix of Veilside and C-West parts. Ben says he would like to lower the car a bit more, but the current height works pretty well as the S15 is his daily driver.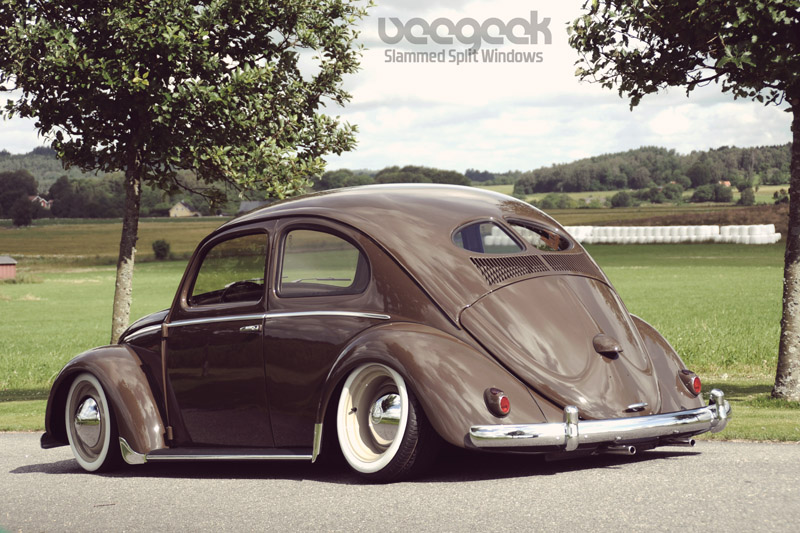 Roland Zetterström, the owner of the Volvo-powered KE70 Corolla we featured at Gatebil also owns this slammed 1960 Volkswagen. Impressively, Roland put the VW together in just two month's time.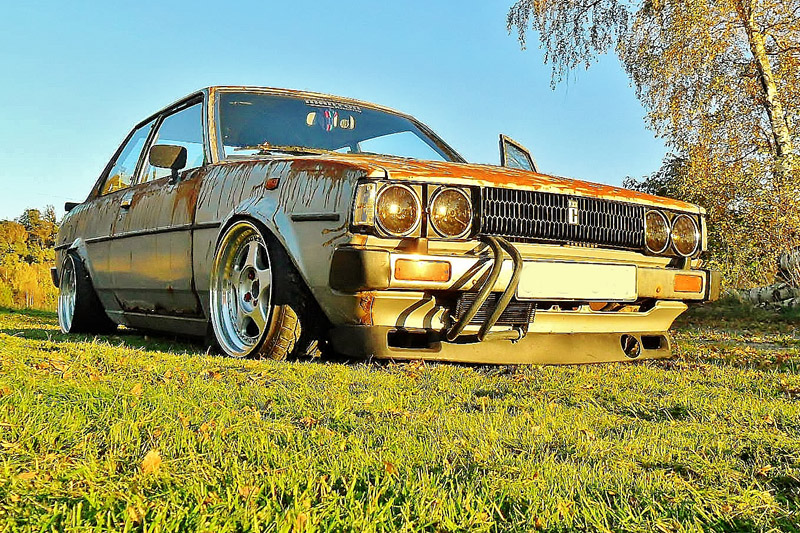 Roland also sent us some shots of his daily drift beater KE70 Corolla with no springs and 16″x9 OZ Futuras. "Rolle Style" as he calls it.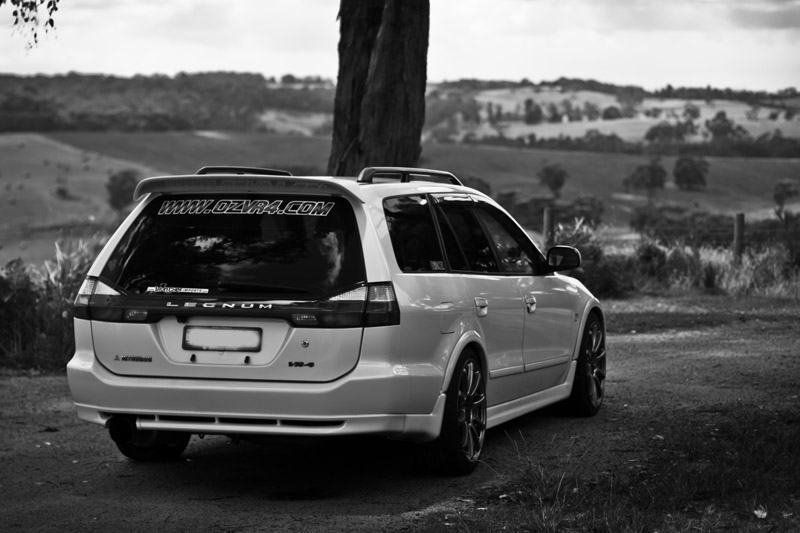 We always have time for a cool wagon, like this Mitsubishi Legnum VR4 from Peter Toogood in Australia.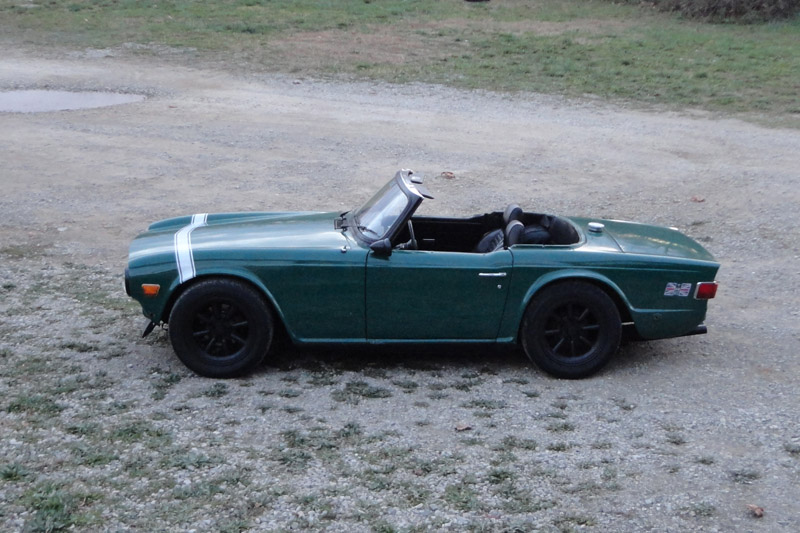 Nick from Bloomington, Indiana gets his open air British motoring fix behind the wheel of his 1974 Triumph TR6. Perfect for those fall time backroad blasts.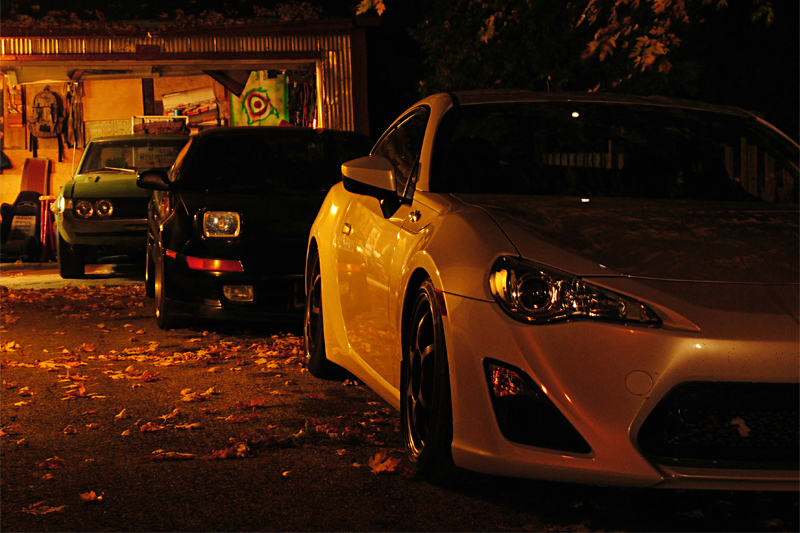 Here's a nice little lineup of Toyota history from Canada. The FR-S belongs to Jean-Sébastien Girouard while the MR2 and Celica belong to his friends Mathieu Turcotte and Mathieu Benoit respectively.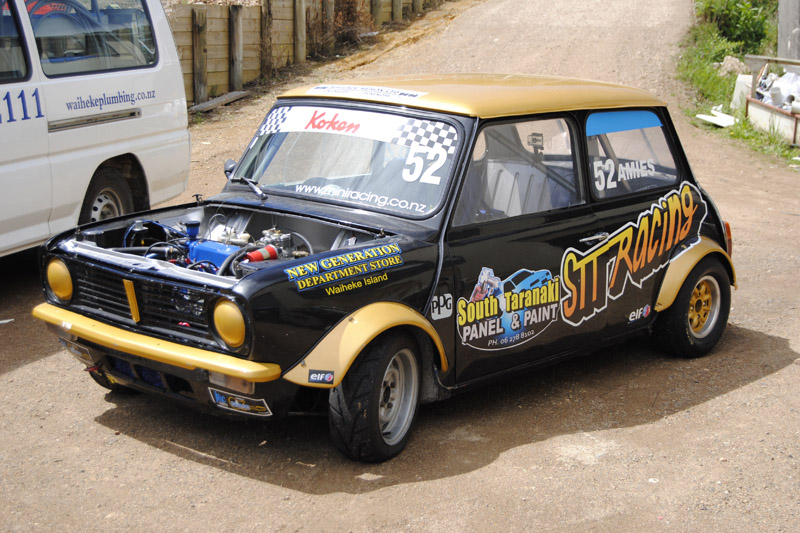 Coming to us from Cameron in New Zealand is this Mini race car powered by a built 1380cc race engine running ethanol.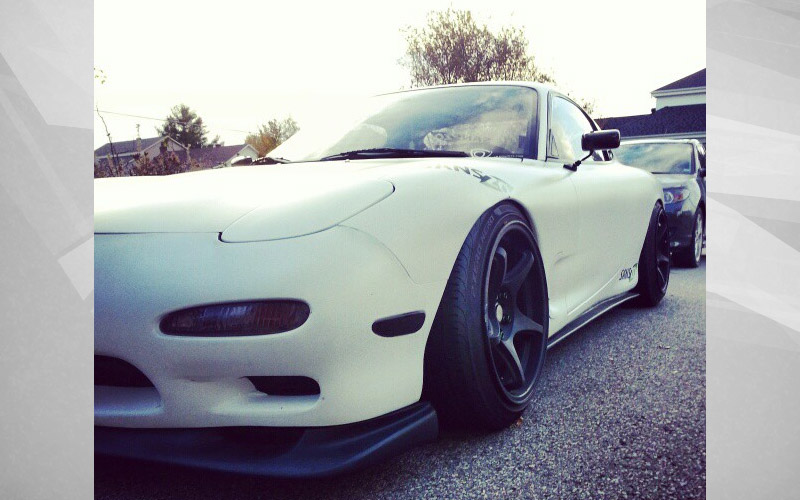 Moving over to the world of Instagram now, @christheluck uploaded this photo of his mean FD3S RX-7.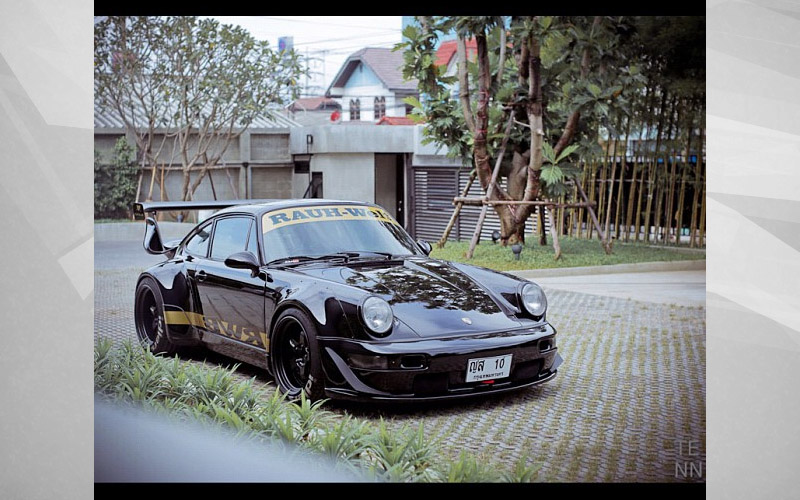 An RWB Porsche on the streets of Thailand, as captured by @tennster.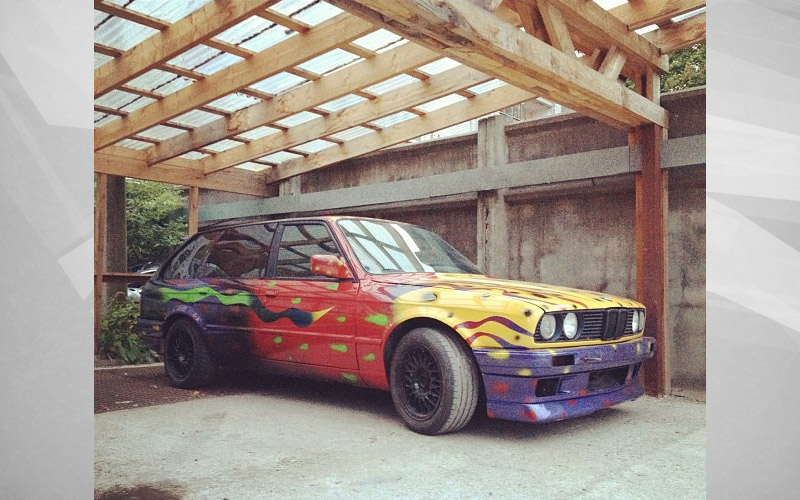 Art Car E30 Wagon? It's all possible in the mind of @kaidoj.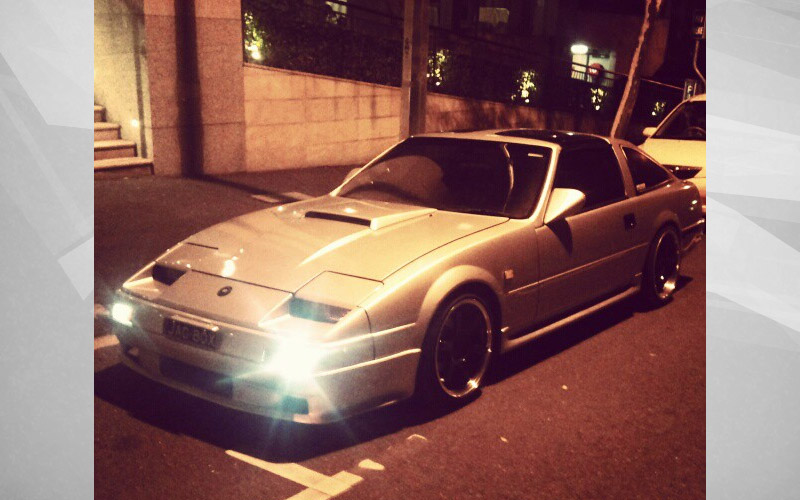 This shot was taken when @doribrah went for a cruise in his freshly washed Nissan Z31.
Finally, a gal and her Crown on the streets of Japan, shot by @eno_ken.
If you have a cool car or build story that you think is worthy of being featured on Speedhunters, drop us a line at featurethis@dev.speedhunters.com . Please make sure to include your name and location, as well as some basic details and specs, along with at least 5-10 photographs. Photos should be no less than 800 pixels wide and in .JPG format.
Of course you can also join in by using the #FeatureThis hashtag on your favorite social media service and keep track of what's happening in the #FeatureThis department by visiting http://featurethis.dev.speedhunters.com/ .
あなたの愛車をSpeedhuntersで紹介してみませんか?
世界中のSpeedhuntersの読者にあなたの愛車を自慢してみませんか?
興味のある方は愛車の写真と簡単な車のスペックを下記のメールアドレスまでお送りください。
featurethis@dev.speedhunters.com (日本語OKです。)
あなたの名前と住んでいる場所を明記してください。 可能ならば写真は800ピクセル以上でお願いします。
またはTwitterとInstagramのユーザーは#featurethisのハッシュタグで投稿することができるようになりました。
もちろんオールジャンル歓迎です!
皆さんからのメールお待ちしています。
-Mike