It has been quite some time since I last visited WKD. I – and a lot of others – would consider WKD one of the most important garages in all of Ireland. Like most Irish garages, WKD don't really make a big song and dance about who they are or what they have achieved. Originally an importer of Japanese cars, WKD have adapted to the worldwide economy and expanded their business into building, tuning and maintaining primarily Japanese cars.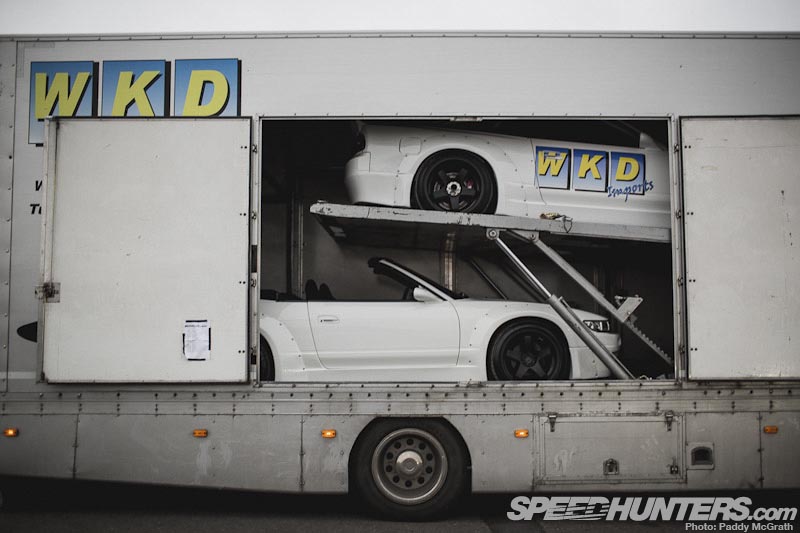 I feel strange referring to WKD as a business because the description sort of strips the personality from them. This is not just any old garage, rather one that was built out of a personal passion for Japanese cars.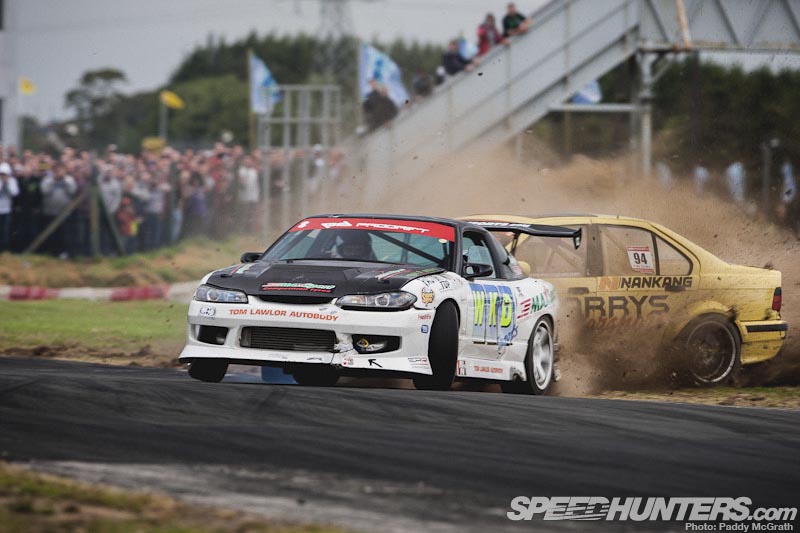 The 'WK' in WKD stands for Wesley Keating. I'm sure all of our Irish readers and most of our UK readers will be familiar with the name, a regular in both Prodrift and the British Drifting Championship. I've known Wesley for quite some time now and I honestly can't think of anyone else on this island who has invested so much into the Japanese car scene here.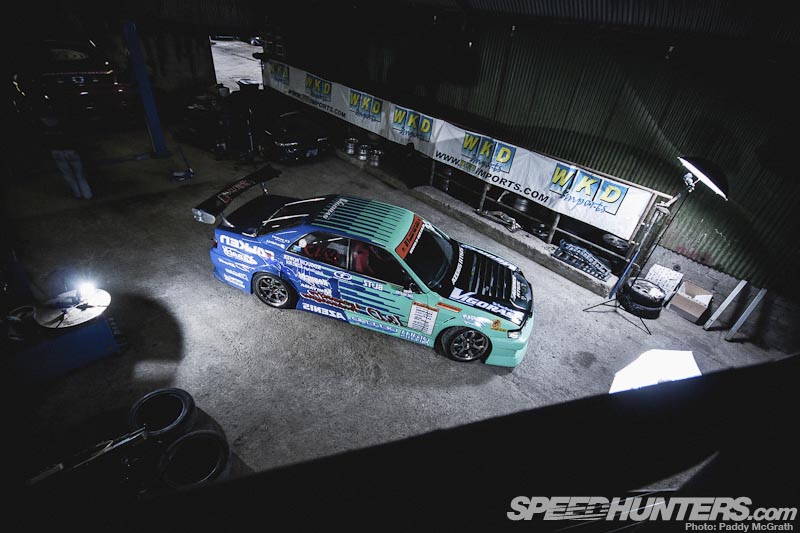 I think the first time I visited WKD was four years ago during the height of the boom. Although back then every man and his dog was importing cars from Japan, WKD was acknowledged as one of the best. Not only did their services come highly recommended, but the quality of cars they were responsible for landing on these shores still blows my mind. Yes, that's Koguchi's Falken JZX. Along with cars from Kazama Auto, Cruise, Top Garage, Works 9, BN Sports, HKS and probably countless others over the years, you begin to get an idea of how prolific an importer we're dealing with.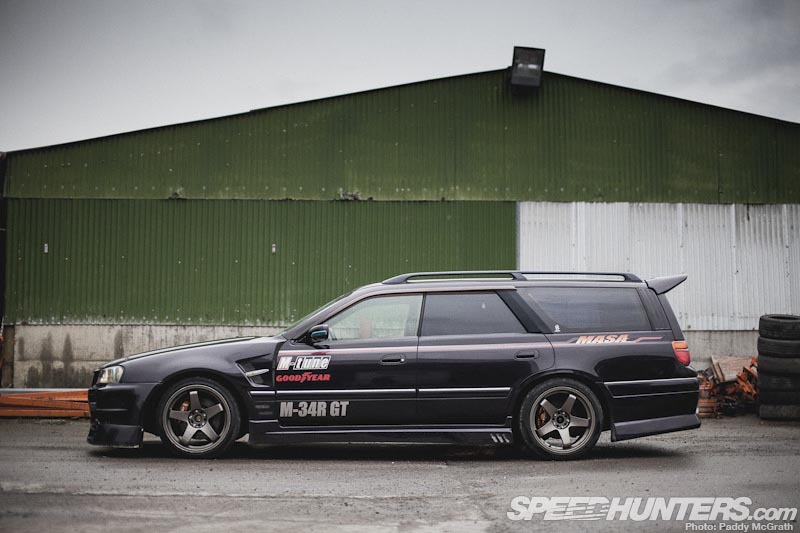 WKD have also been responsible for a lot of car features on Speedhunters over the years including this R34 Stagea …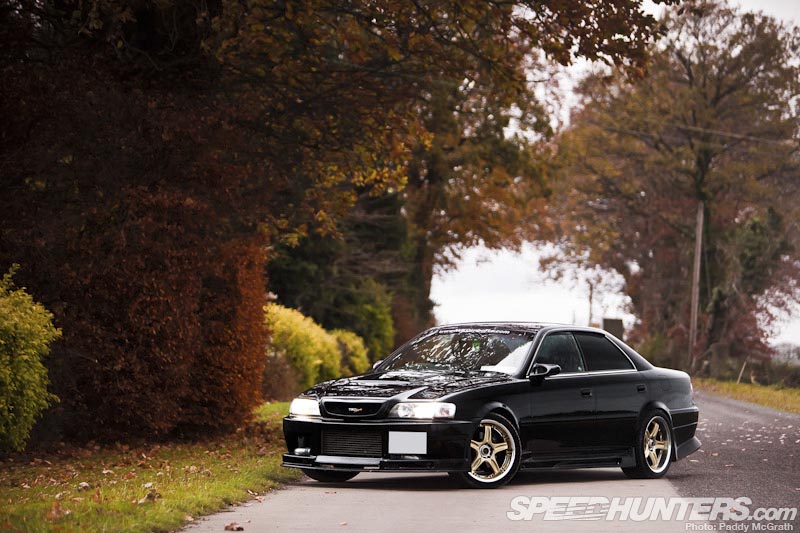 … and this 600PS Chaser.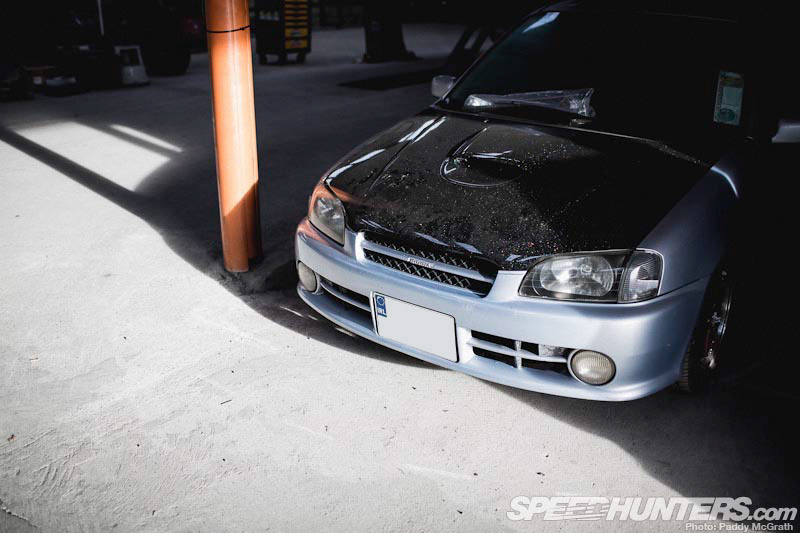 Although the import business here has ground to a halt, what with everybody in Ireland being poor now, WKD are still rolling on.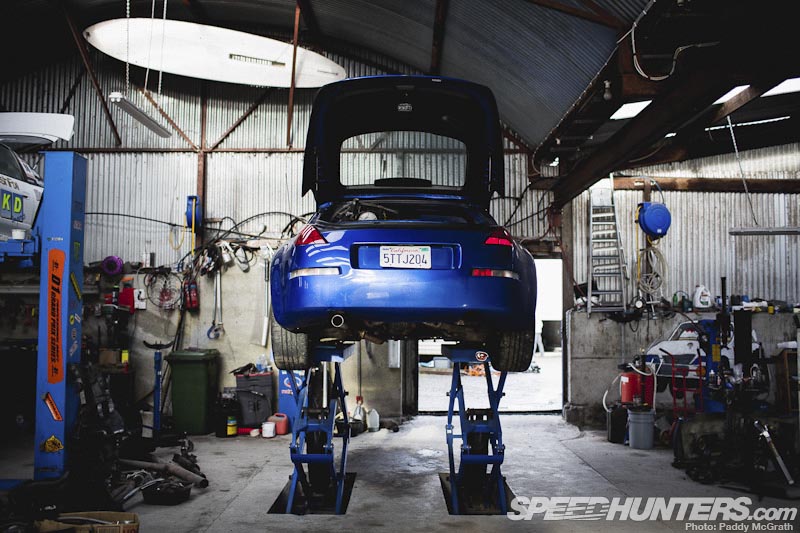 I paid a visit to their premises earlier this week to check in on Wesley & Co. and to scope out the recent development of their premises.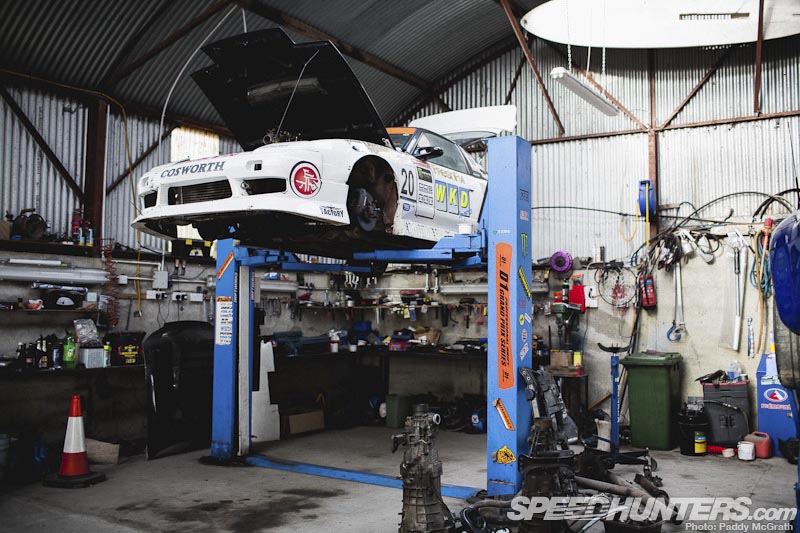 With the motorsport season in full lockdown until next spring in the northern hemisphere, the winter projects are are well underway.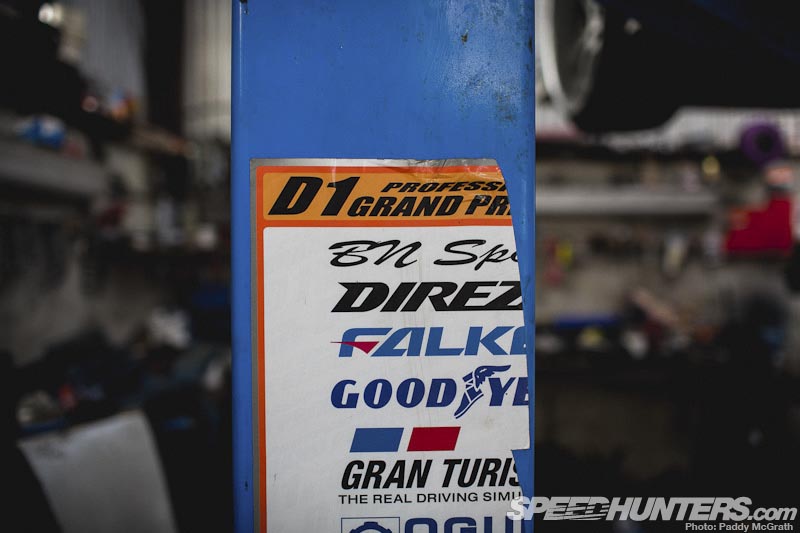 I can't imagine there are too many D1GP door cards on many other two post lifts around the country.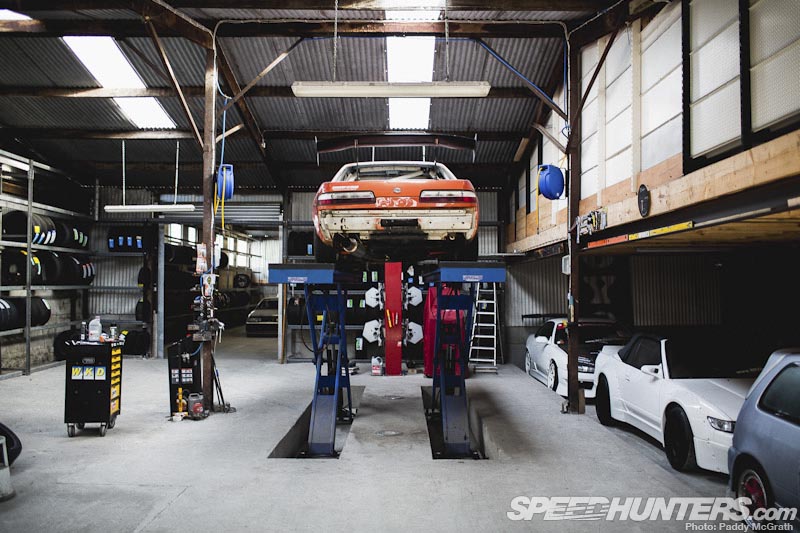 WKD has evolved from a simple importer to a respected builder and tuner here.  With all the right equipment and know-how under one roof, it makes sense to go in this direction.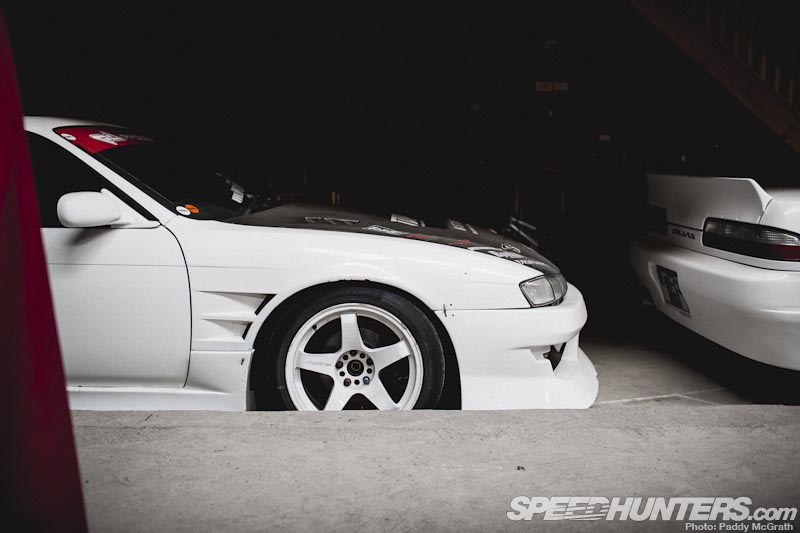 All around the premises are cars that catch your interest.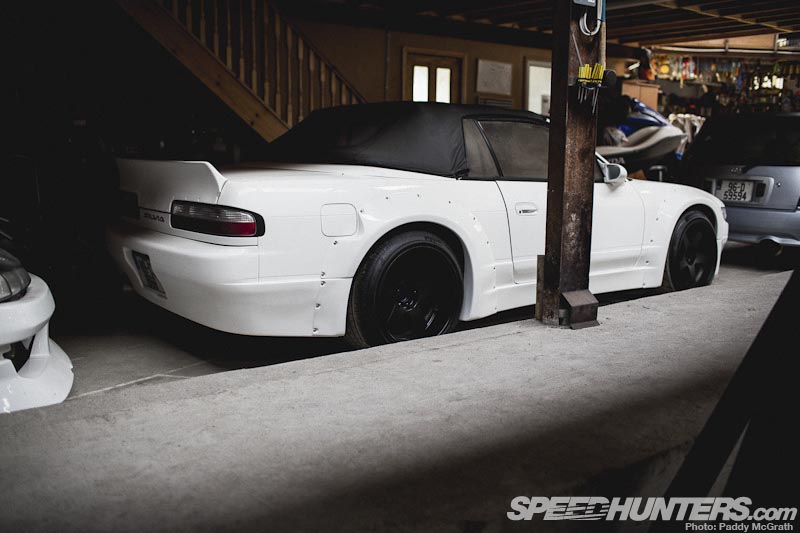 This Rocket Bunny kitted PS13 Vert was built to go alongside Wesley's new RPS13 drift car which he will campaign in 2013. The tall ride height is because it was recently unloaded from the WKD truck.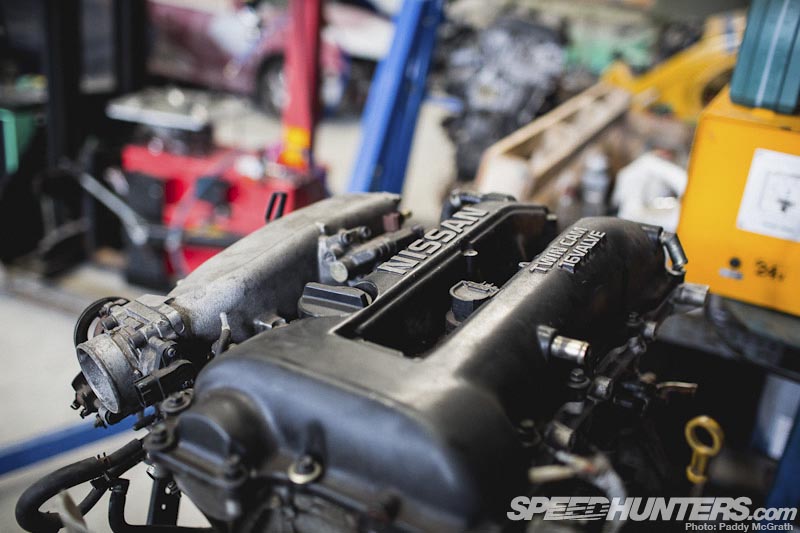 There is a little bit of a love affair for Nissan's SR20DET motor at WKD – performance, cost & reliability all play a big part in this.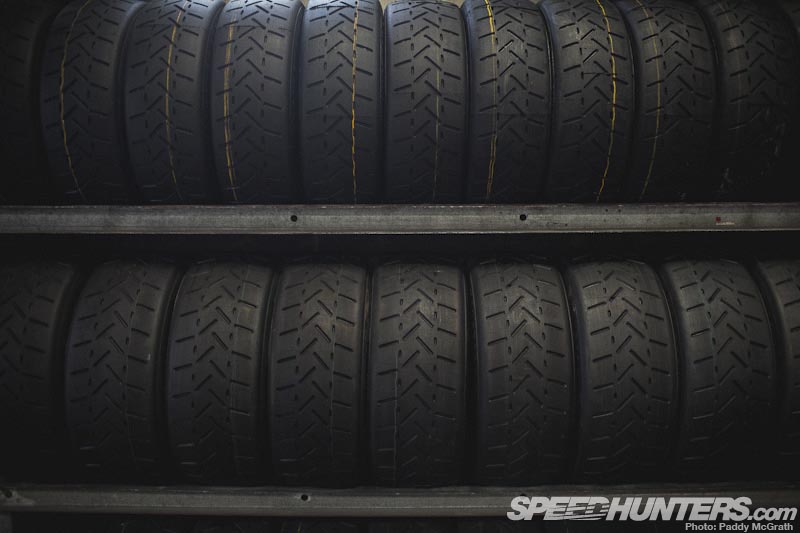 They're also not short of rubber.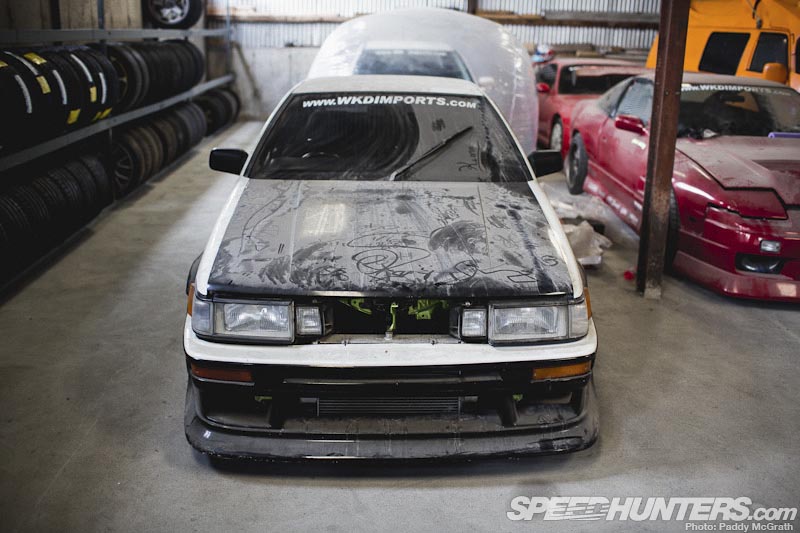 Next door is home to some of the past imports which have yet to find a new home.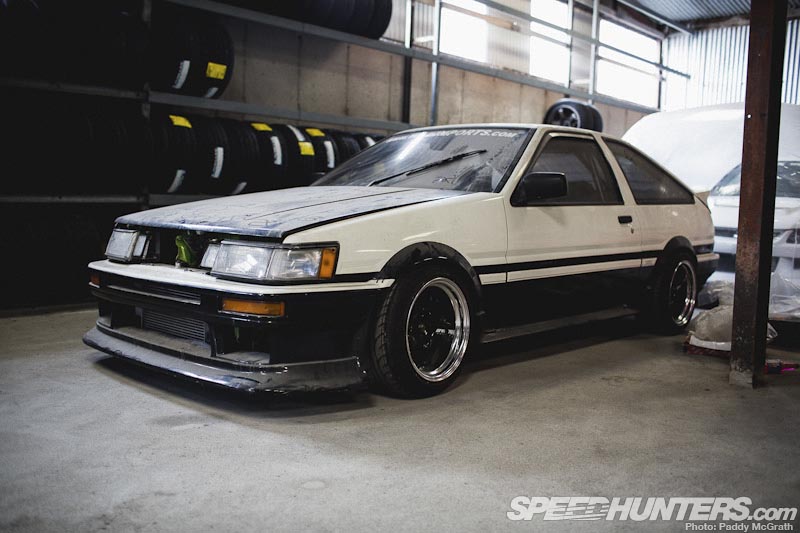 This Work Meister wearing '86 Levin was simple in its execution.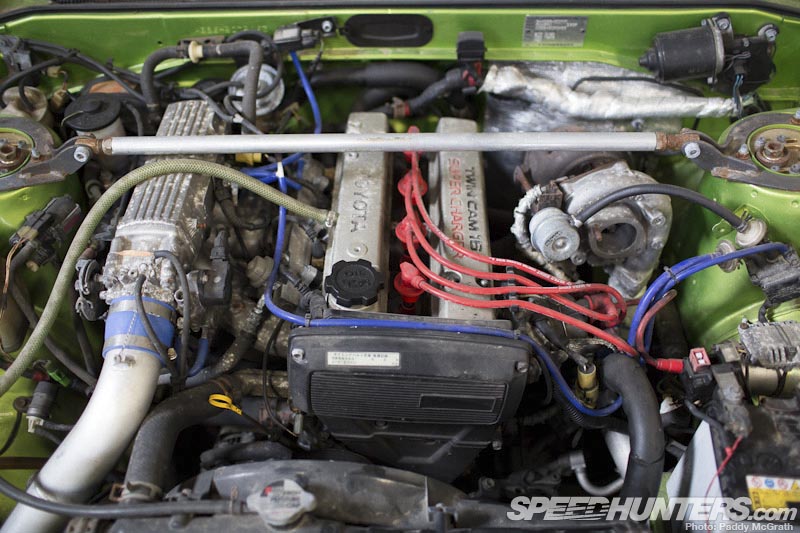 The turbocharged 4A-GZE would be quite entertaining in the lightweight chassis.
Wheel P0n #1.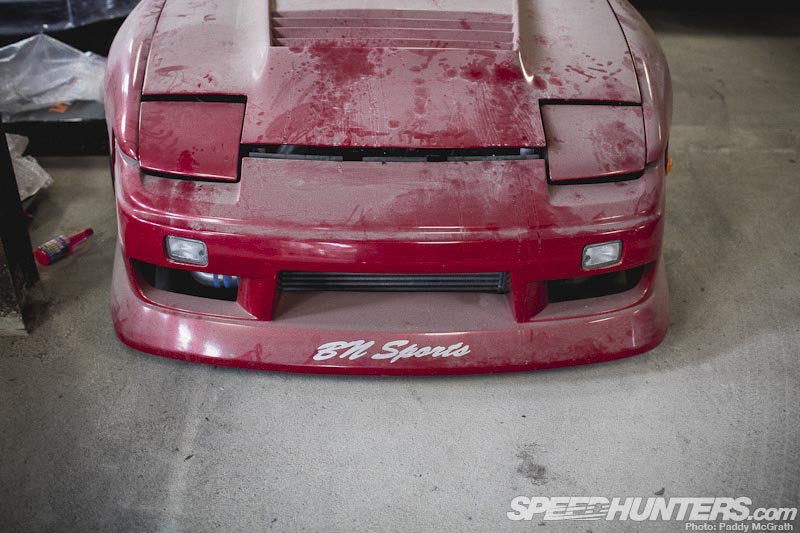 Beside the '86 lies my personal favourite in the WKD collection, a Kazama Auto RPS13.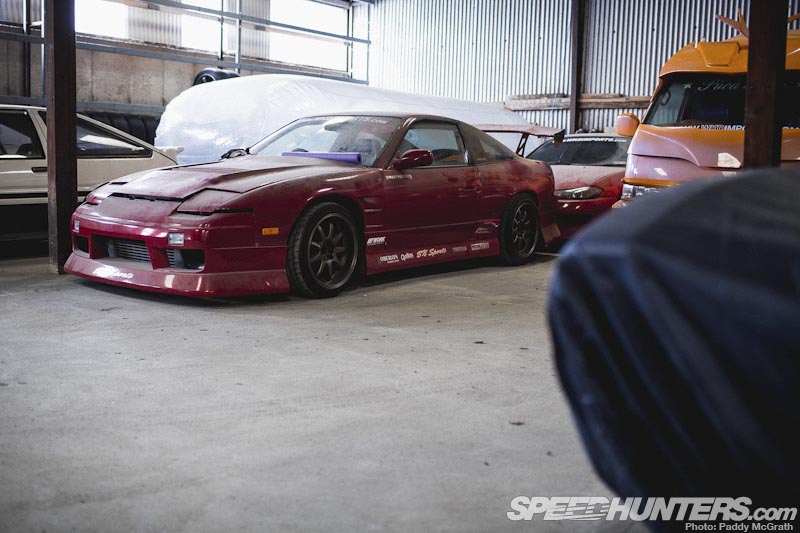 Wearing a BN Sports kit, Work XD9s and an Origin GT wing it is comprised of all the things I love about modified Japanese cars.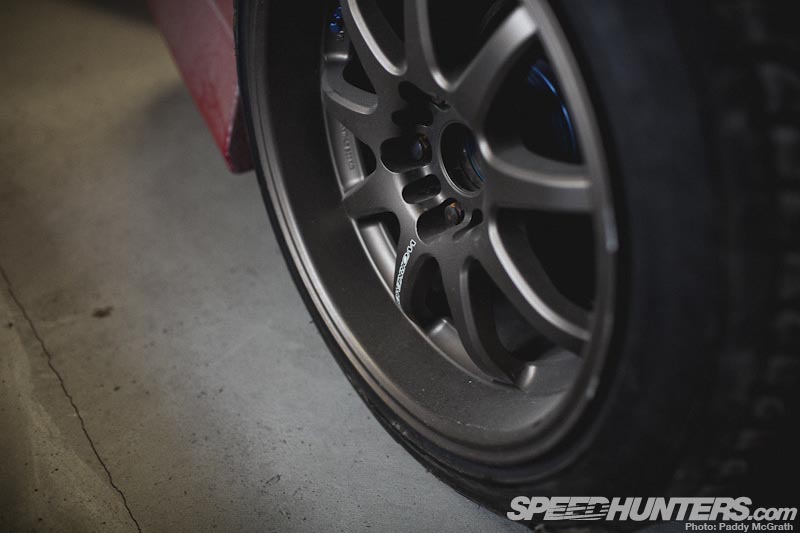 Wheel Pr0n #2.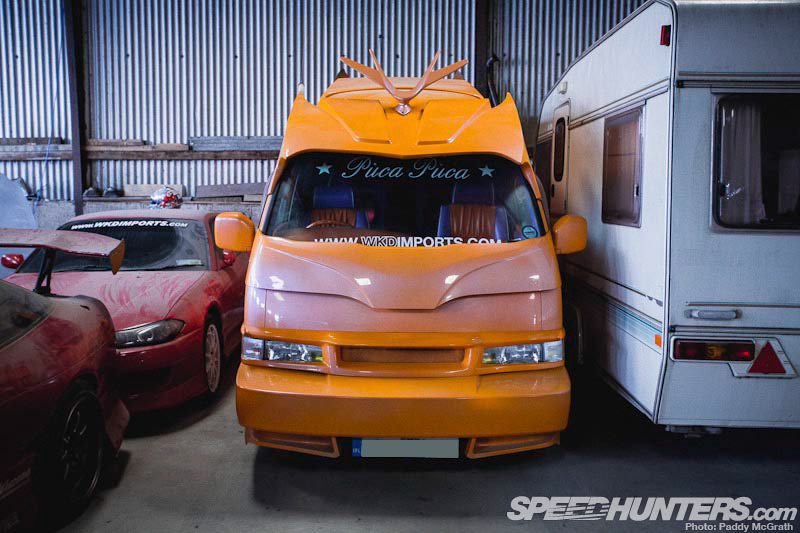 The elephant in the room was the Toyota Homy, affectionately known as the Venga Bus by all at WKD. Believe it or not, most of the wild aero is actually removed at the minute so it can be moved. Dino featured the van when it used to live in Japan. The Circle of Speedhunting.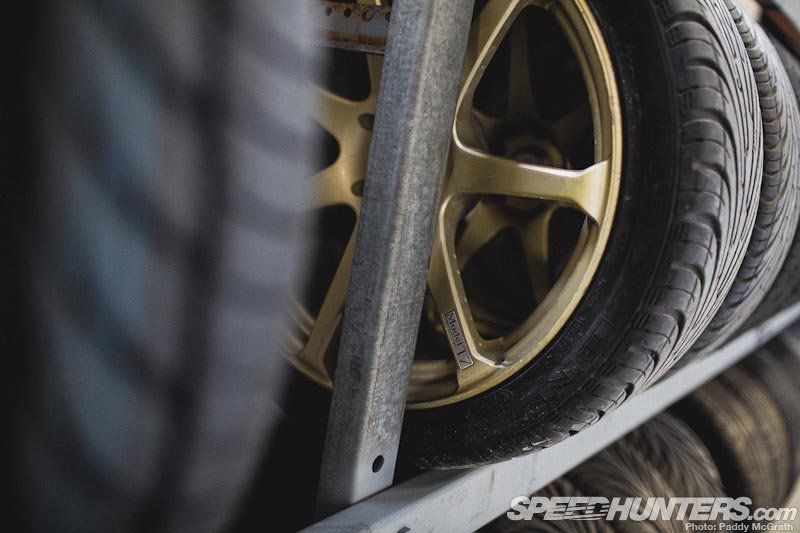 The walls are racked with tyres and rims, it's like sorting through a particularly awesome library of rubber and alloy. Wheel Pr0n #3.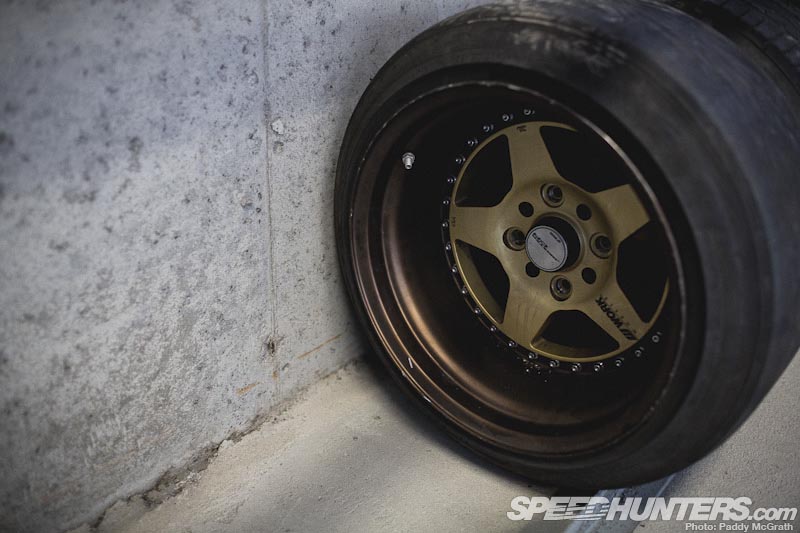 Followed quickly by Wheel Pr0n #4.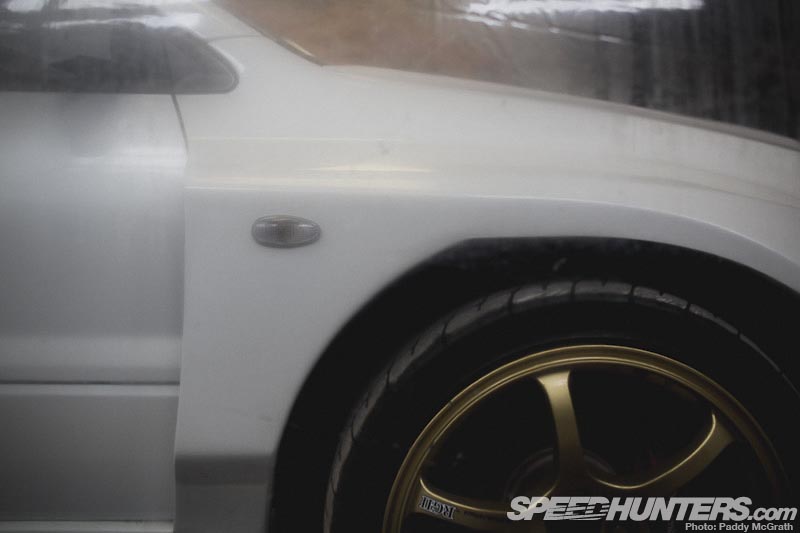 Although there was one car in particular that WKD brought to Ireland that Wesley just couldn't let go off …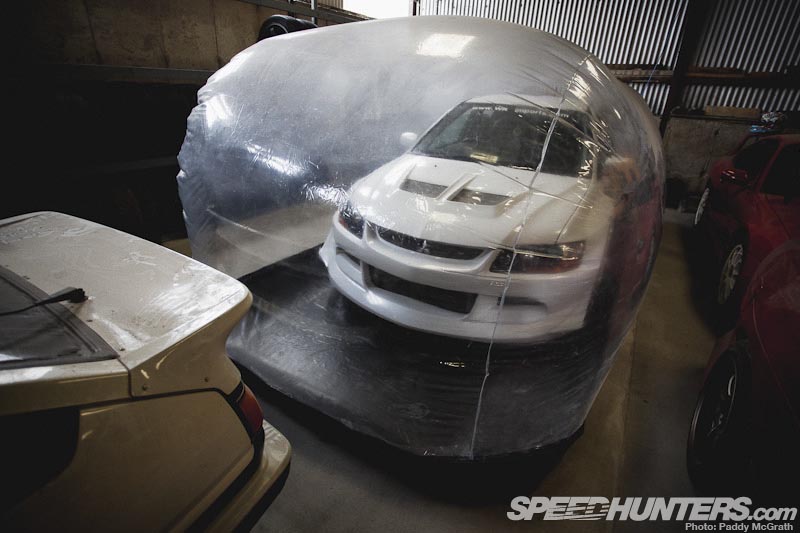 … that would of course be the HKS CT200MR. Again, Dino featured this when it lived in Japan. That Dino guy sure doesn't leave much for the rest of us!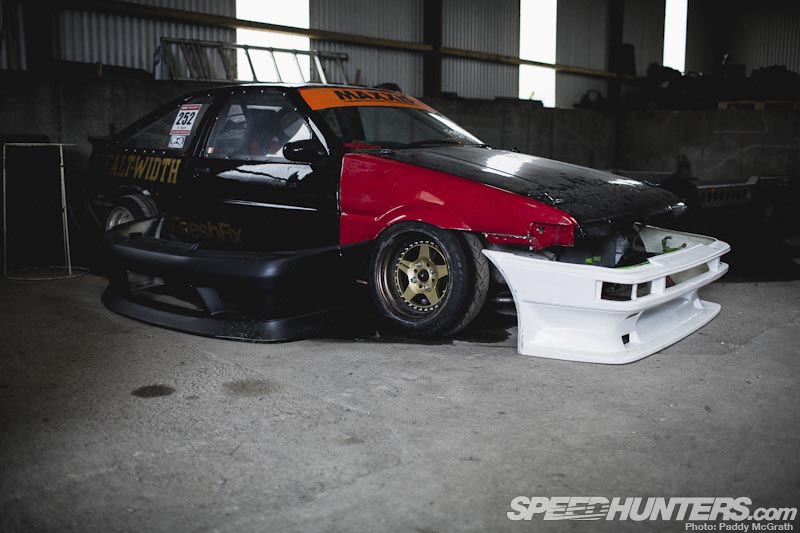 Moving out the back to a separate shed lies one of last month's features – the Dealt Width AE86. This is going to look quite different come the start of the 2013 season,  and might be in need of a re-feature.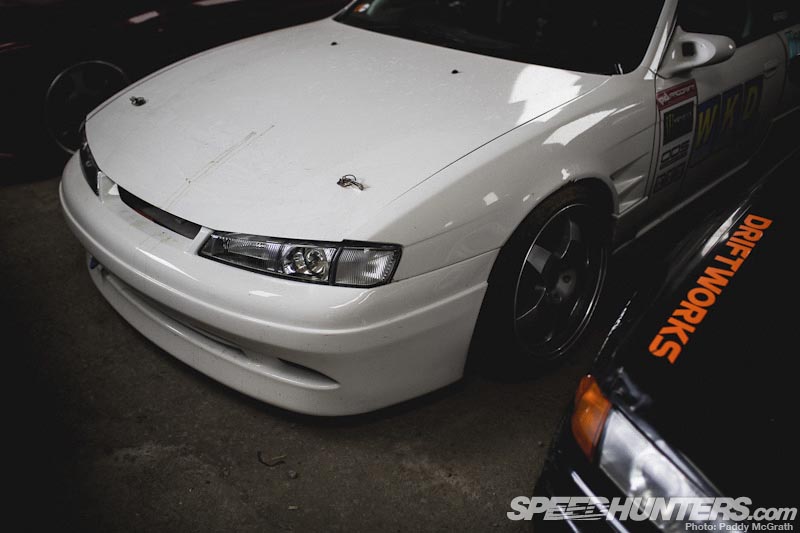 I love the smooth lines of the Supermade kits.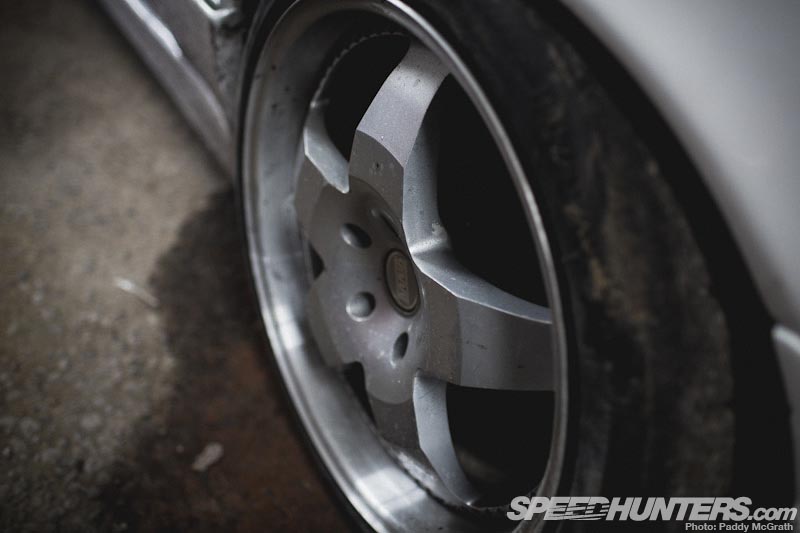 Sat on wide Braid wheels to complete the look.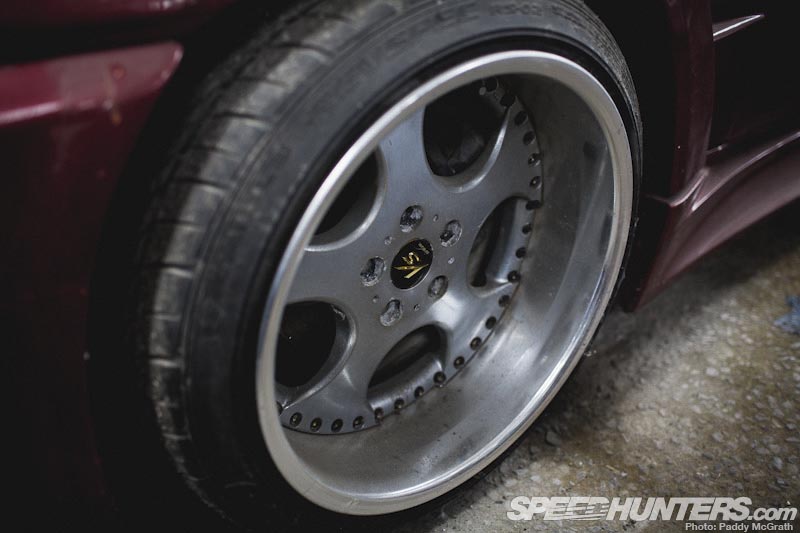 Speaking of wide wheels …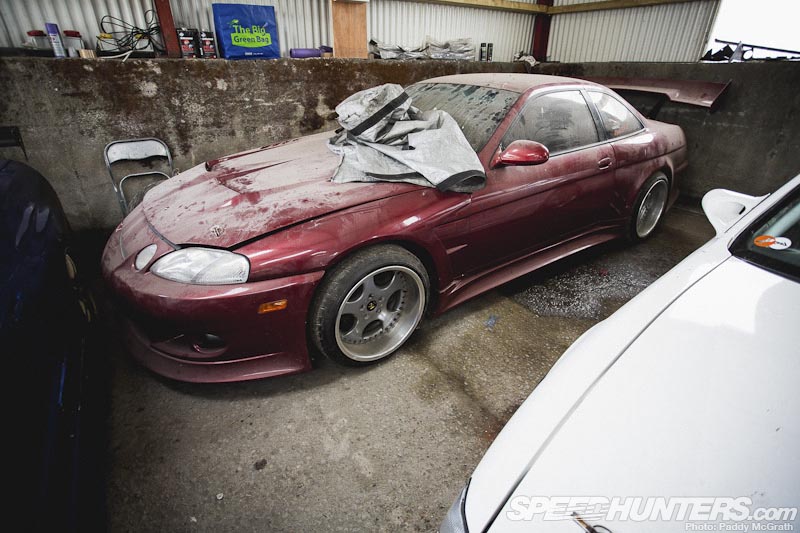 This Vertex Ridge kitted Soarer needs some love. The dust is easily washed off though …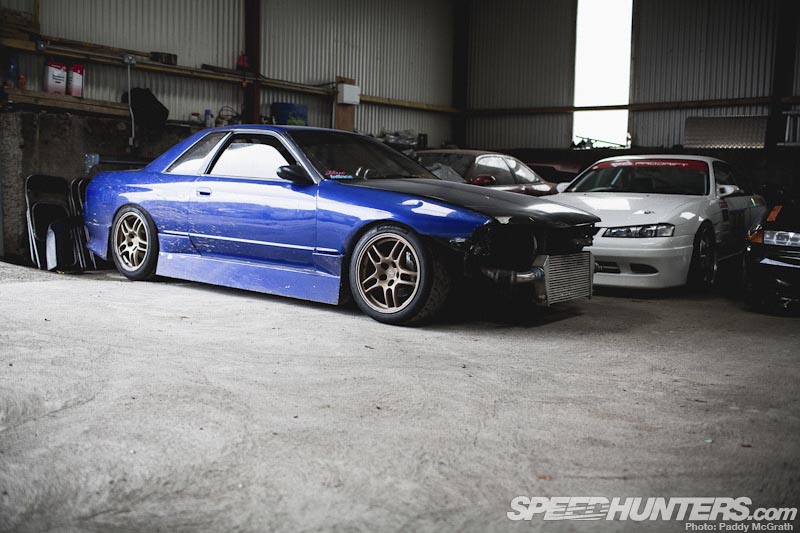 R33 GT-R wheels on an R32 GTS-T – what a look.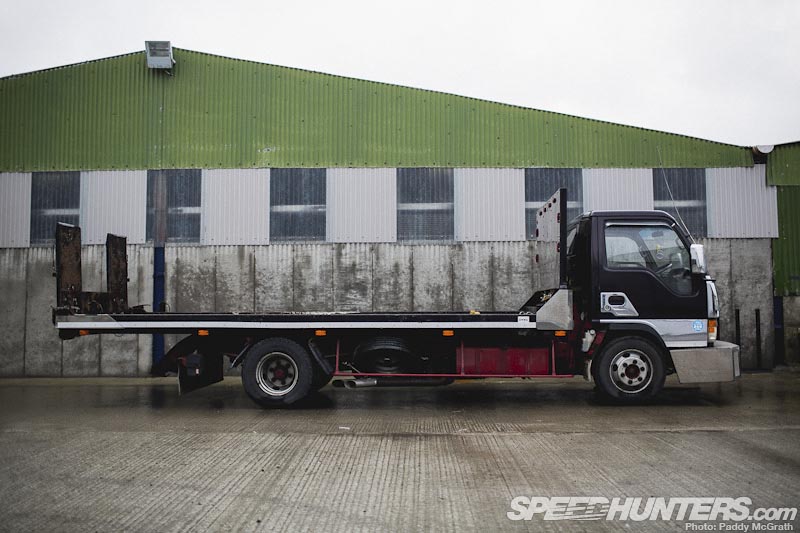 I'm probably alone in this, but I do have a strange fascination with tow and transport vehicles. Of course, this Isuzu is an original Japanese vehicle too.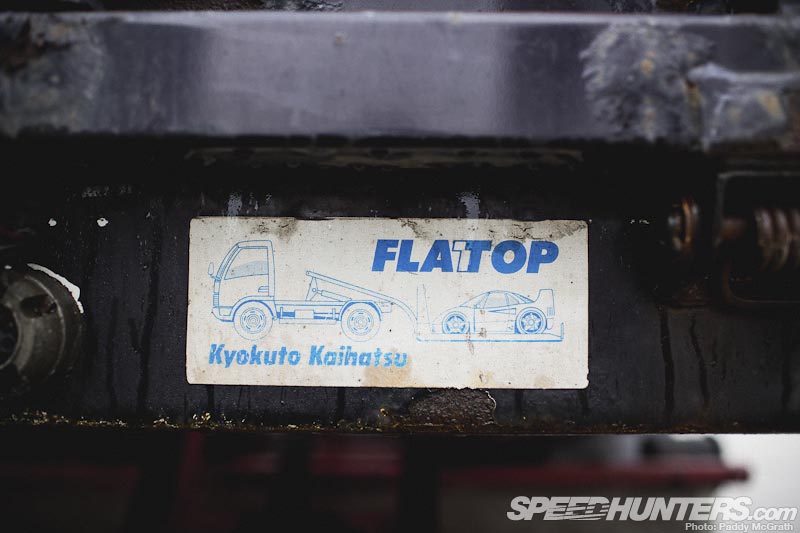 The bed actually comes completely away from the body to allow super-low cars to be loaded easily.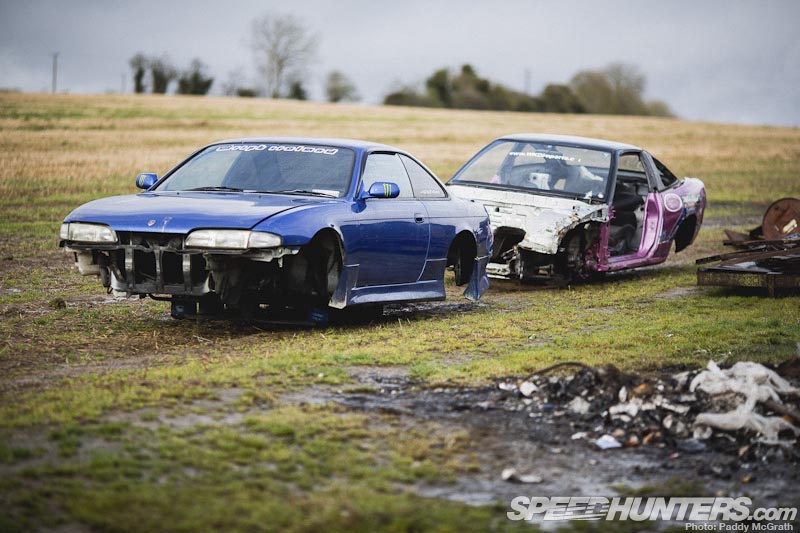 Further out back again, is a bit of an S-body graveyard. I'm sure these shells might come back to life sometime in the future.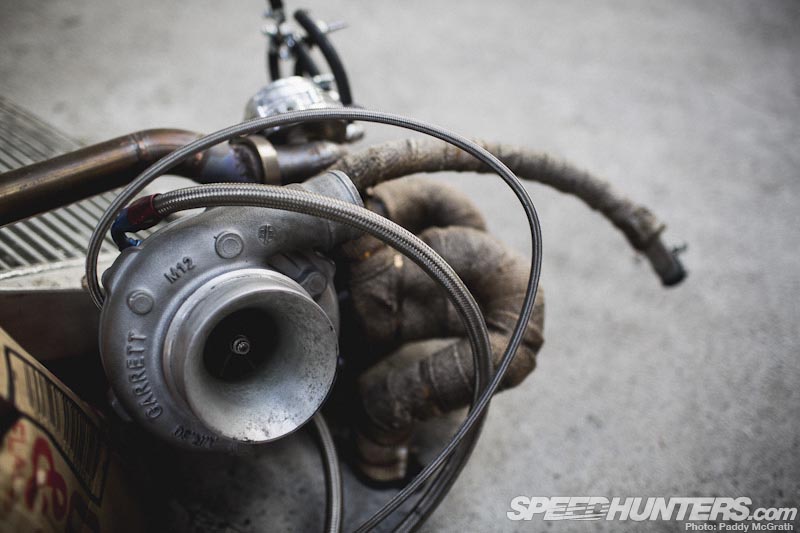 The S-body & SR combination have been hugely successful for Wesley over the years …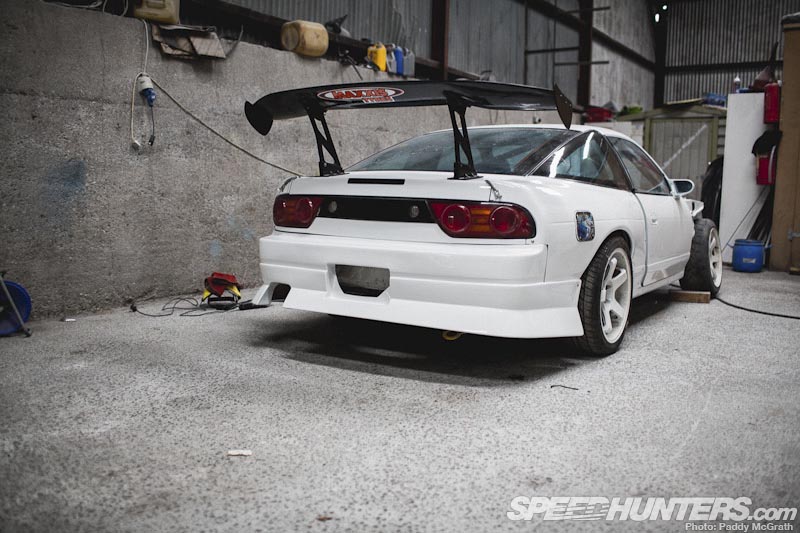 … which is why he's currently restoring his 2011 & 2012 car to its former glory.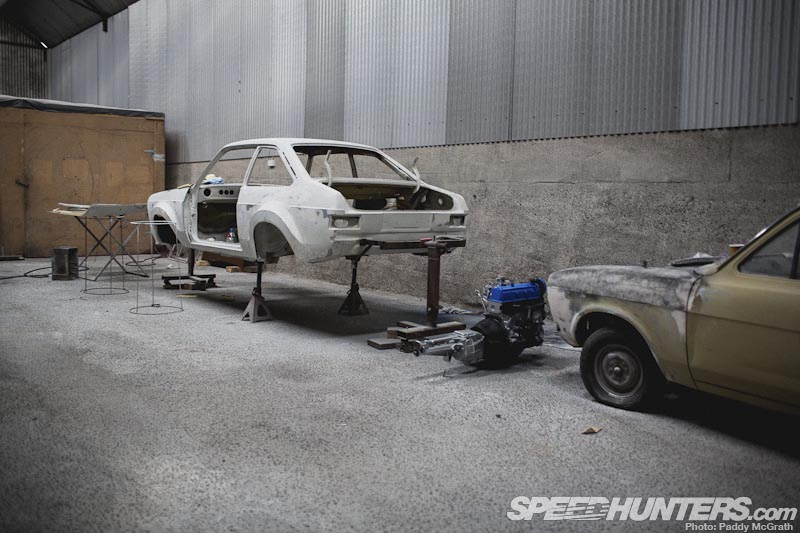 You know if there's a Ford around I'll smell it out right? The body shop and paint booth at the back of the yard currently has a queue of Ford's finest waiting for some love.
I wonder do they have an Sr20 spare to give the blue oval some proper Japanese horsepower?
–
Paddy McGrath
paddy@dev.speedhunters.com