My name is Taryn and I live in Auckland, New Zealand. Some people might know me from iheartstance, the blog I started just over two years ago to document my new found automotive obsession from day one. Today Speedhunters has given me the opportunity to share with you my story of how my MX5 Roadster, the 'Miatasaurus' changed my life.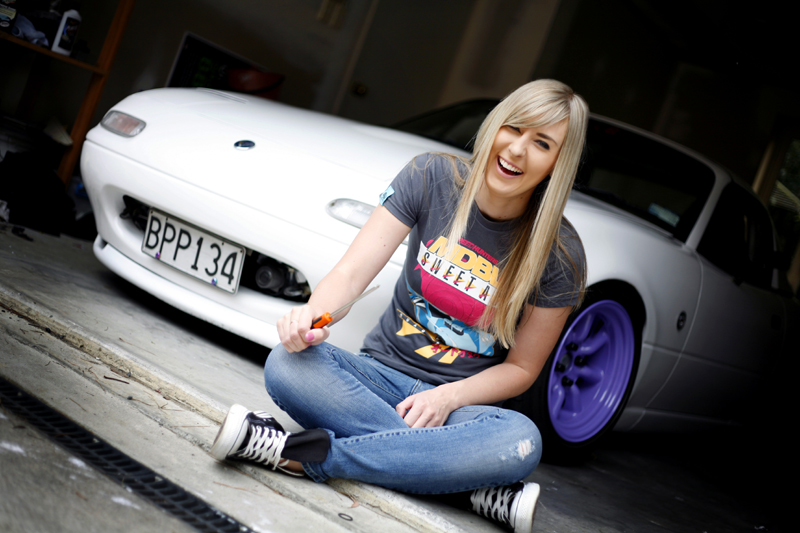 I guess I'm not what people would consider the average car enthusiast. For a start, I didn't grow up around cars, and going back three years ago I was completely clueless about anything automotive. I didn't even know how to change a wheel! It wasn't until I turned 21 when I started hanging around a few 'car people' that I started taking notice of them. But it wasn't drifting, drag racing or anything remotely speed-related that sparked my initial interest. It was the controversial trend of stance that originally caught my attention.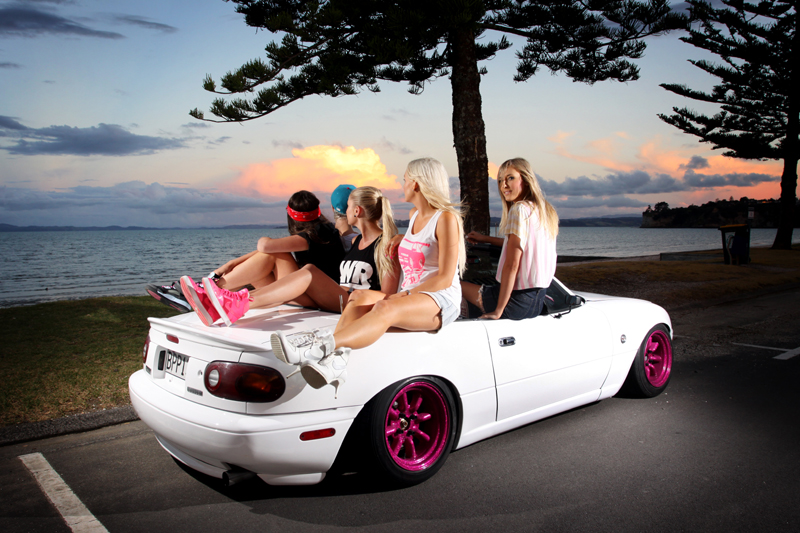 Somehow I found myself swept up in the stance craze, where mottos such as 'if your car is drivable, you're not low enough' and 'form over function' took priority. I loved the idea of having a low car with flush fitment, but my knowledge was limited.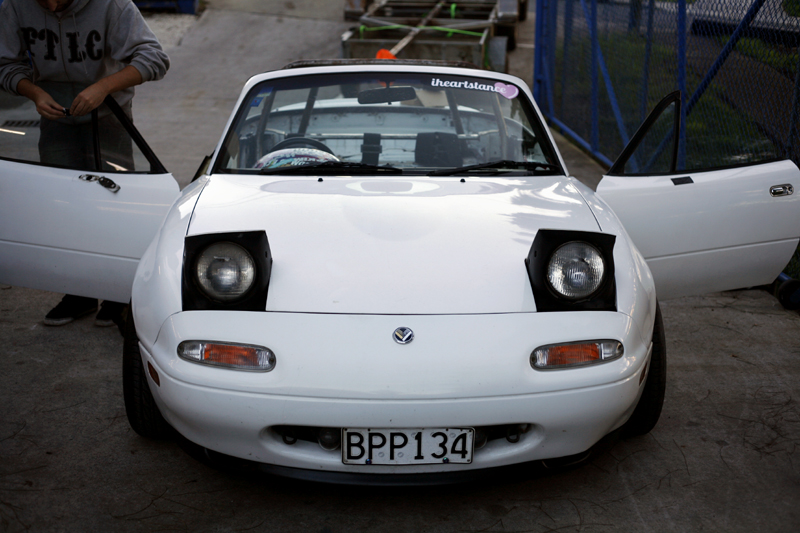 I decided to buy a '93 Eunos Roadster, and I couldn't wait to spend every dollar that I earned on my new project! With visions of enormous 10-inch wide wheels, insanely stretched tyres with 'mexi-poke' offset and chassis rails resting on the pavement, my Roadster was going to look awesome and that was all that mattered.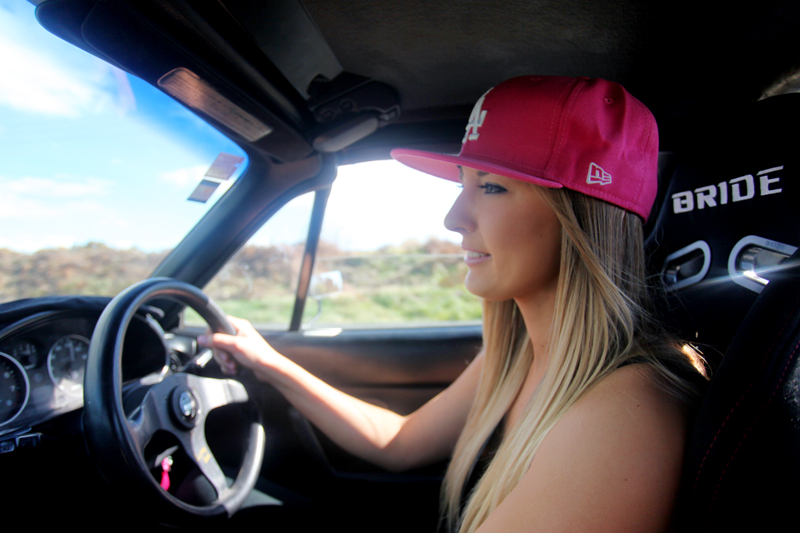 But all that changed when I hopped in and drove it for the first time.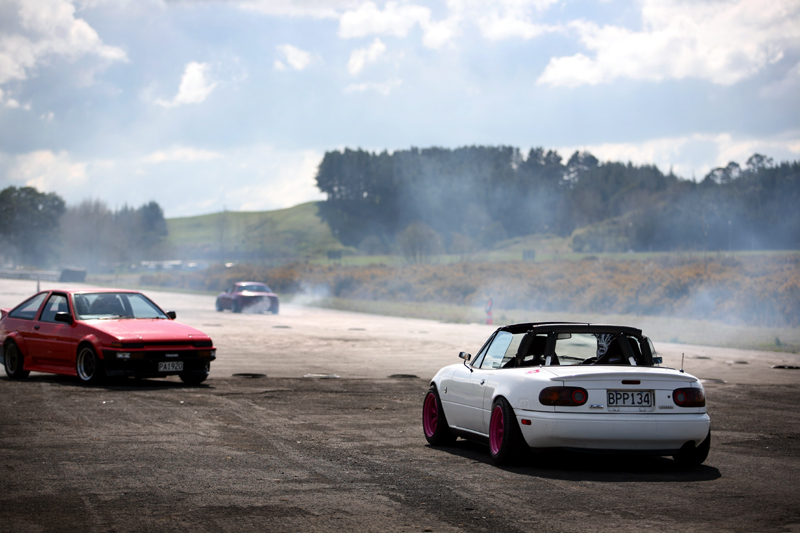 As my MX-5 journey began, so did my love affair with the car. What I saw before as a convertible chassis with 'stanced' potential had become something so much more than that, and as I got used to driving the completely stock car, I found myself wanting more.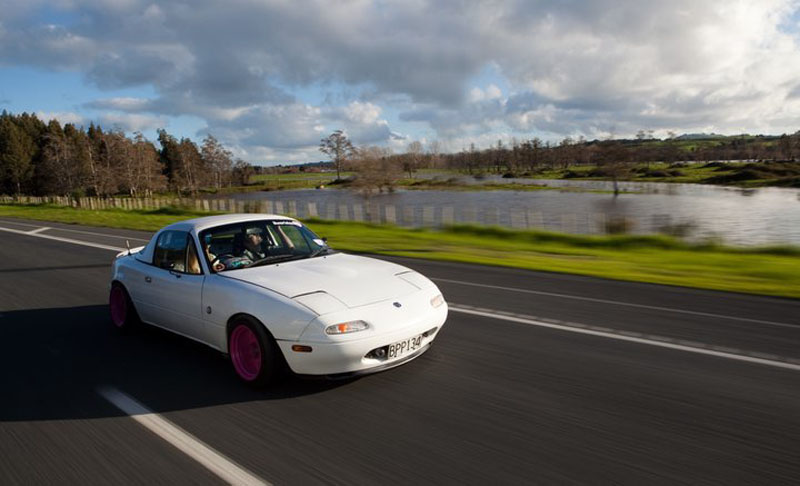 It was no longer just about looks – I guess you could say it awakened the true, genuine enthusiast in me – a small but important departure from what had previously been a fairly one-eyed automotive appreciation. The chassis was nimble and lightweight; ideal for developing my previously non-existent skills behind the wheel, and I soon realised I could have a lot of fun doing just that.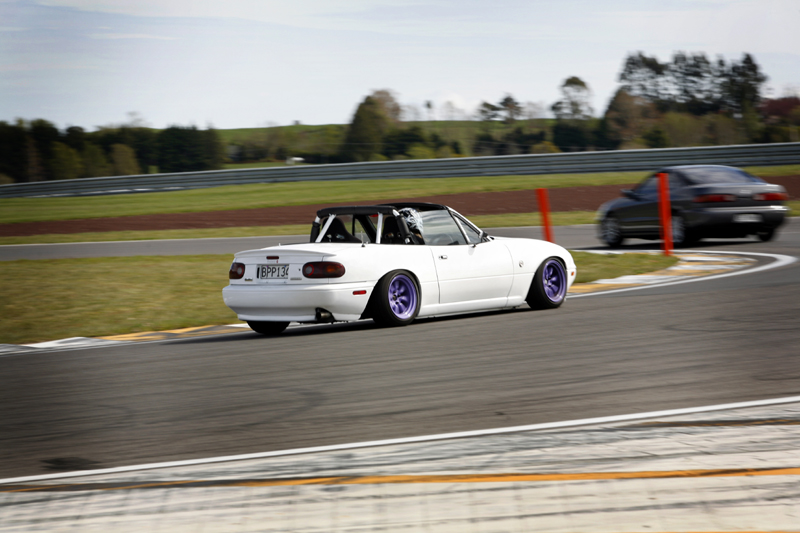 I started going along to local track days and learned how to drive properly. From that point onwards I felt differently about my MX5, I understood the car better – I understood its purpose. I enjoyed being in the driver's seat more than ever before.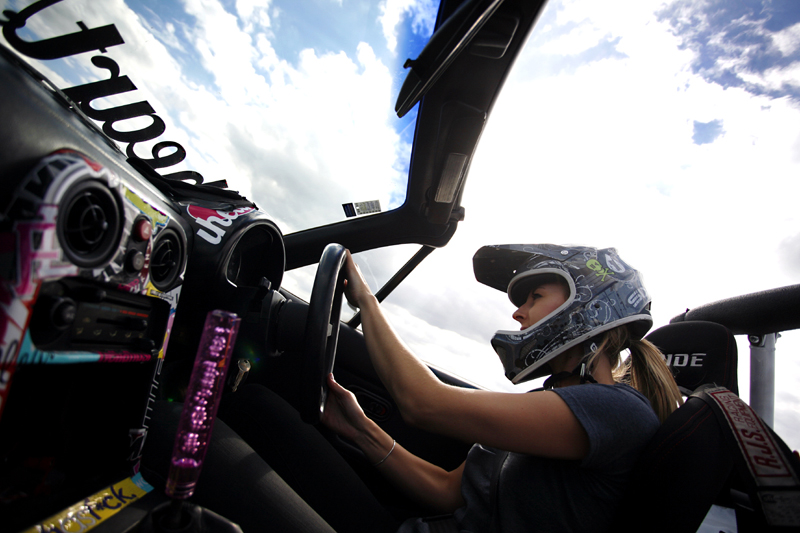 With my new found appreciation and understanding of what my Roadster was truly made for, I built my car with the intentions of having a good balance of form and function. I kept the engine near stock and with a good suspension set-up. This was all I needed for the perfect beginner's car. You can read the specs here.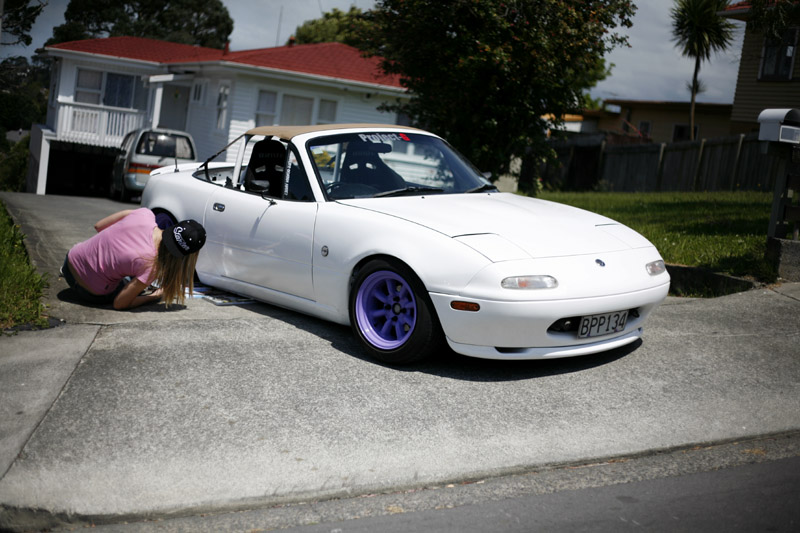 It's still been interesting pushing the boundaries with my ride height whilst wanting functionality as these are two things that generally don't go together! New Zealand has very unaccommodating roads for lowered cars, and not to mention very strict laws on ride height, suspension modifications and stretched tyres.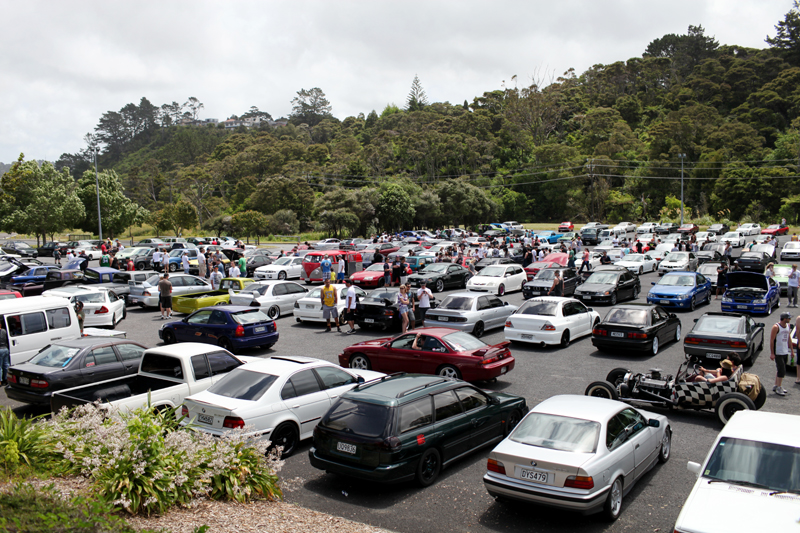 Our country has a huge modified car scene, one of the biggest per-capita in the world. You would struggle not to see at least a dozen modified cars just driving to work, and we get a lot of cool JDM cars that the US has never had access to.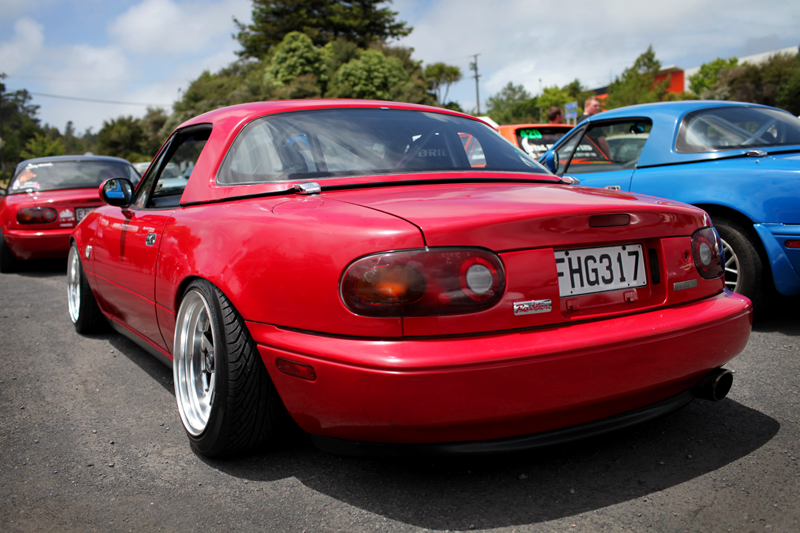 We also have a huge MX5 presence, which until a few years ago was mostly middle-aged males and (usually eccentric/colourful wig-wearing) older ladies. But since I've had my car I've met a lot of younger MX5 owners, male and female, and we have all shared similar tastes in modifying our cars. With the NA chassis being so cheap and easy to buy parts for, more and more people here have picked up on this and have jumped on the MX5 bandwagon, which is great to see! I know they won't be disappointed.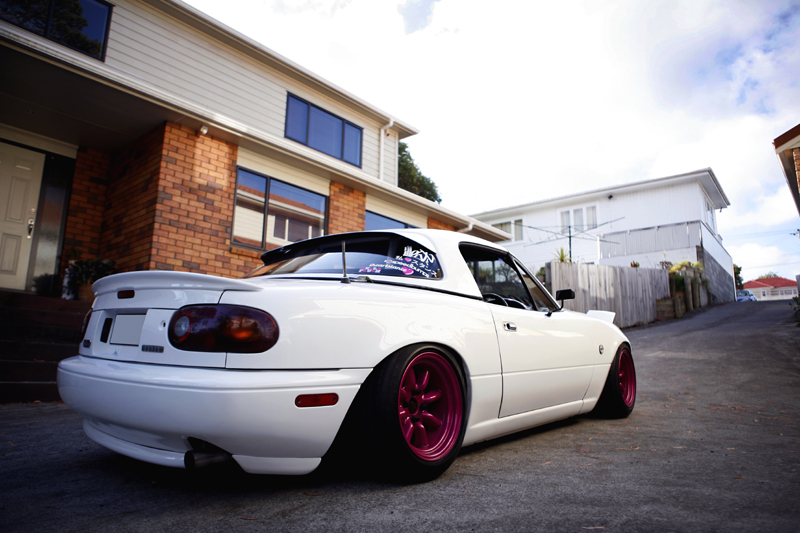 Speaking of JDM, my MX5 also encouraged me to take more of an interest in Japanese car culture in general, with nostalgic Japanese cars and wheels becoming a growing obsession for me. This year I've also been working on a new project, and over the last month the overall look of the car has finally come together. Meet Project Z…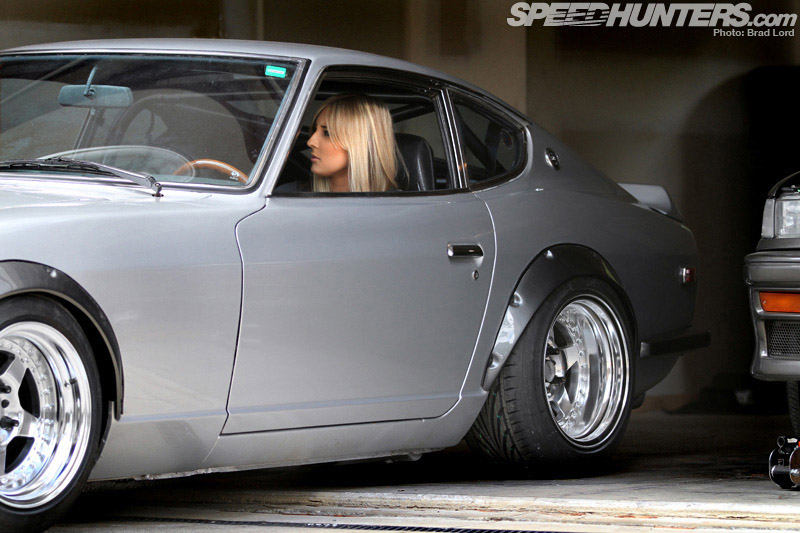 To give you a short overview, it's a '75 Datsun S30Z with a replica G-nose, ZG flares and OEM fender mirrors added, on 15×9 and 15×10 Work Meister CR01s. But this car's story will have to wait for another time.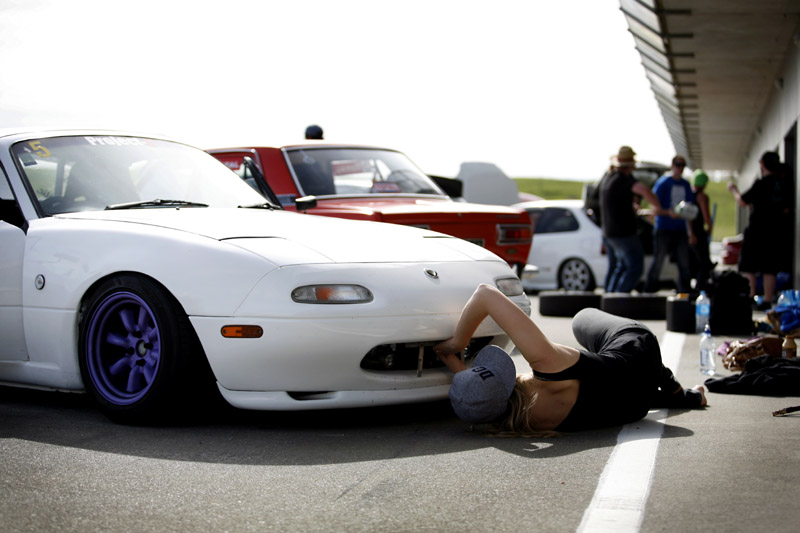 My Roadster has been a huge catalyst in my journey to discovering my own automotive passion. Perhaps it helped me realise the most important thing of all. I've learned that a car is far more than what you see visually, it goes much deeper than that, and to truly understand that you have to get out there and make your vision a reality in the real world, not from sitting behind a computer screen.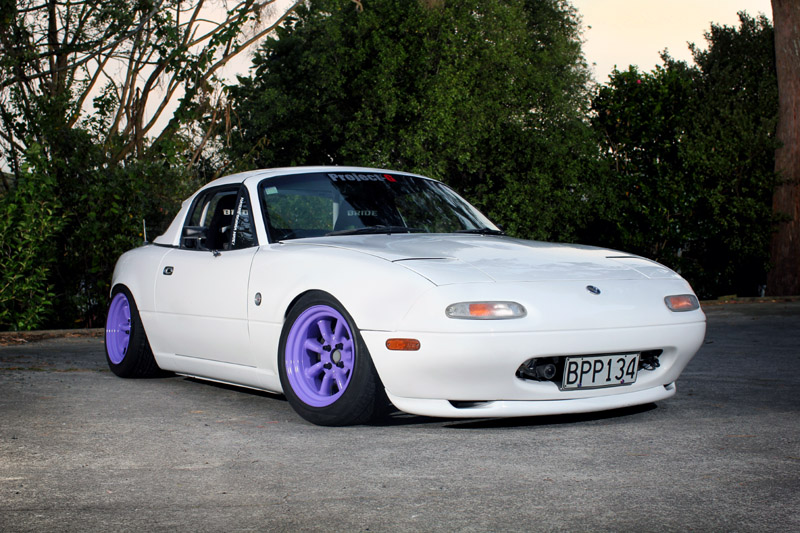 Behind the paint, the wheels and the stickers, your car will always be a machine. I guess I never knew how much joy it was about to bring to my life until I sat behind its little steering wheel and gave it a chance.
-Taryn Croucher