If you look at this photo taken at Boost Logic in Austin, Texas, it looks much like your typical high end tuning shop. You can see a couple Nissan GT-Rs, a pair of Lamborghinis, a Lexus IS300 and even a Datsun 240Z. Among the bunch, however, there is one car though that looks rather out of place a – 1995 Mercury Grand Marquis owned by Speedhunters reader Joey Lopez.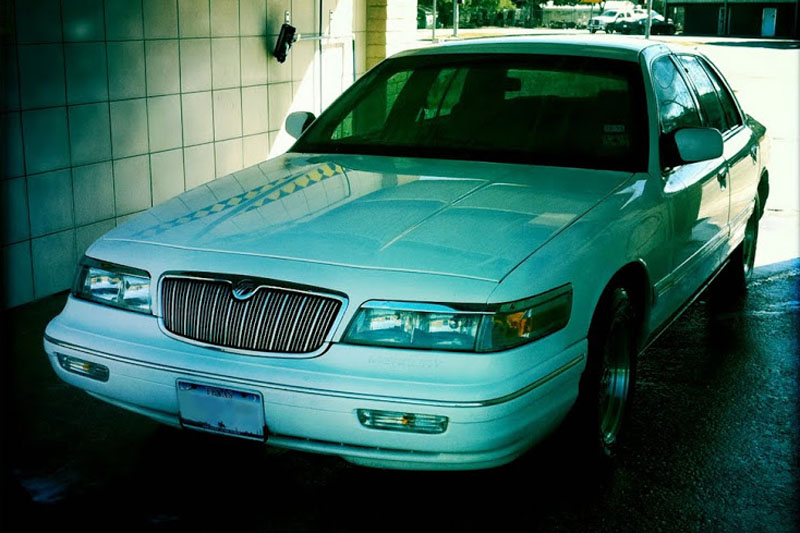 The Grand Marquis is of course the cousin of the Ford Crown Victoria and a perennial favorite of the elderly set in United States. It's a big soft, cruiser designed to do little else but eat up highway miles in comfort. The car was purchased by his father brand new back in '95 and Joey spent much of his early driving years behind the wheel of the big Merc. In 2002 the Grand Marquis became "his" officially and being the enthusiast that he is, he began to upgrade the car here and there.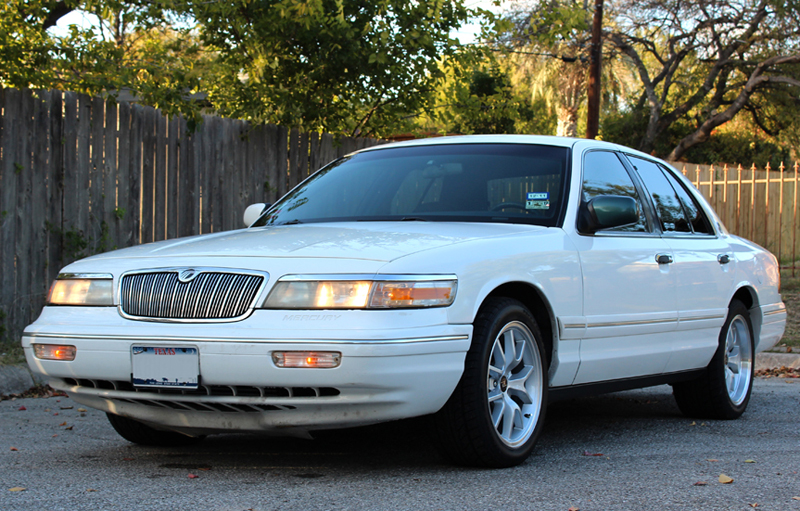 Fast forward to 2009 when Joey was having chat with his friend Marc from Boost Logic as they came back from dinner with a full carload of people. Marc brought up the idea of throwing a turbo on the big sedan and using it to "pull some Mustangs with six people in the car". Things were about to get crazy.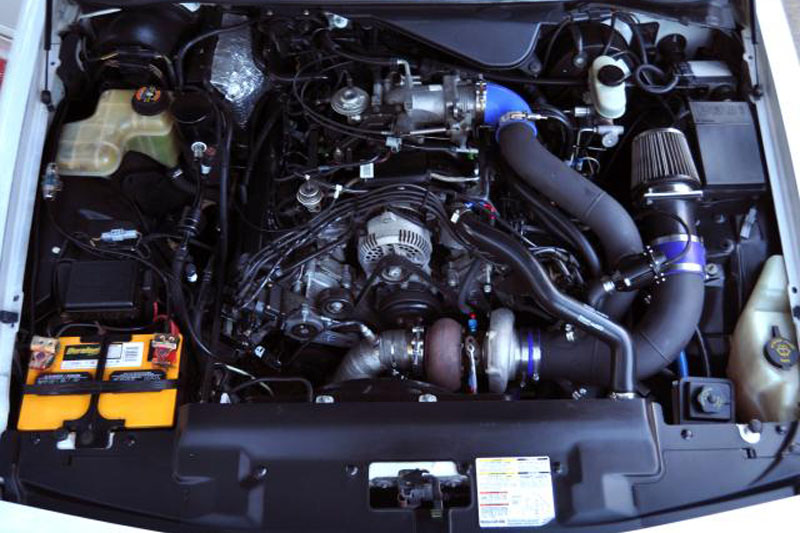 Not long after that the car was sporting a turbo kit on the original motor, and in the three years since the Mercury has evolved into a serious street sleeper with a built version of Ford's 4.6 modular motor and a T4 Precision Industries 76mm turbocharger among the hi-po goodies in the engine bay.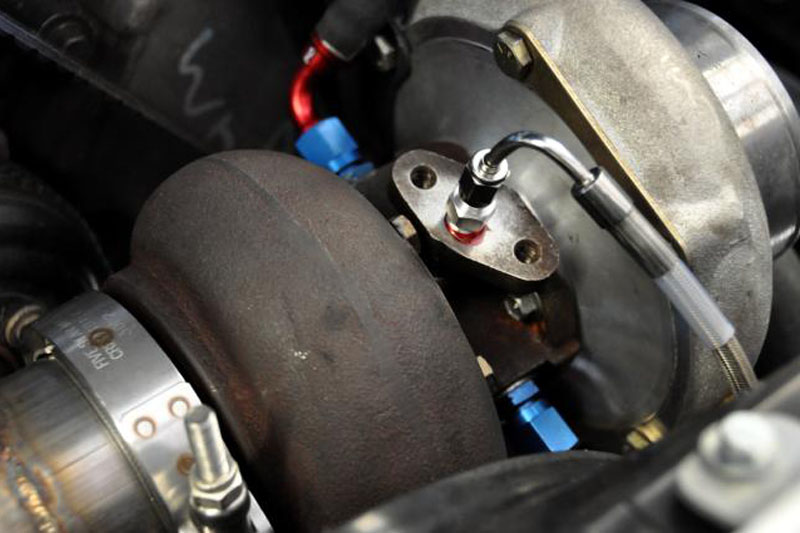 Joey says in its current form the car is making right around 500 horsepower at the crank. Not bad for a nearly 20 year old sedan with 210,000 miles on it…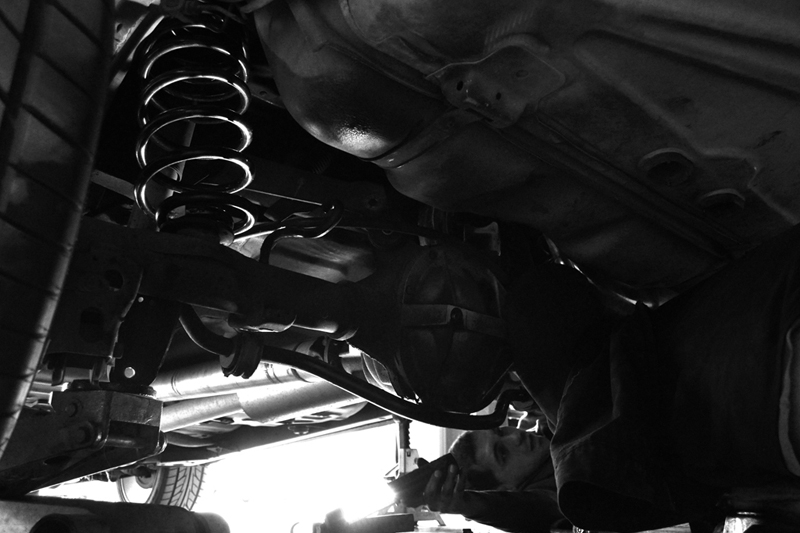 Of course the car also needed some supporting modifications to handle the extra horsepower. Among the upgrades found beneath the stock looking exterior are Bilstein shocks, Addco sway bars, and a built 4R70W transmission with a 3,000 RPM stall converter.
Joey took great care to keep the car looking as stock as possible, and the only visual difference on the outside are the 18″ Ford FR500 wheels. If it was me though, I'd probably stick with the factory 15″ wheels just for kicks…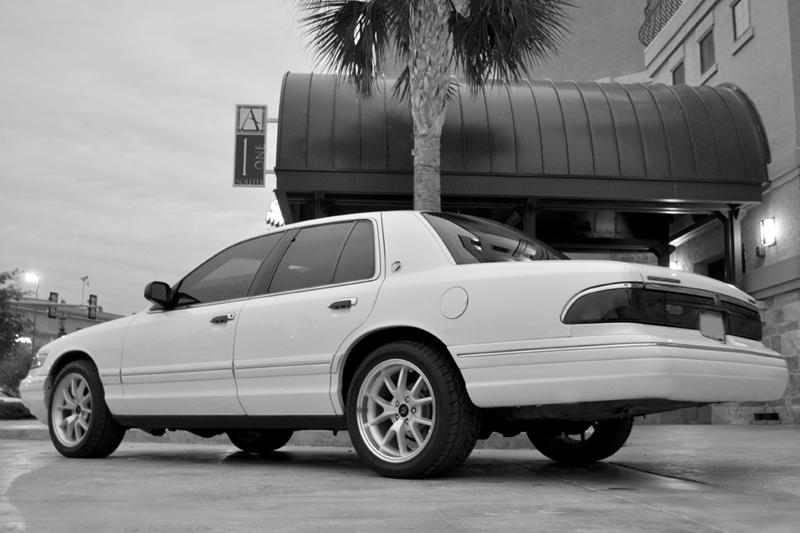 As you might imagine, Joey has grown quite attached to the Mercury through the many years it's been in the family. He also owns a Lexus GS300 and a Mazda Miata, but the Grand Marquis is the one he drives the most. With its proven ability to embarrass the owners of many high end performance cars, it's easy to see why Joey is always reaching for the Mercury keys when he heads out.
Thanks for sharing!
If you have a cool car or build story that you think is worthy of being featured on Speedhunters, drop us a line at featurethis@dev.speedhunters.com . Please make sure to include your name and location, as well as some basic details and specs, along with at least 5-10 photographs. Photos should be no less than 800 pixels wide and in .JPG format.
Of course you can also join in by using the #FeatureThis hashtag on your favorite social media service and keep track of what's happening in the #FeatureThis department by visiting http://featurethis.dev.speedhunters.com/ .
-Mike