The Japanese really are masters of style. Approaching a big event like Slammed Society in Fuji definitely is quite the chore. Three days on and my legs are still aching from the non-stop squatting I had to do to capture close to every car that showed up. And when there are 400 impressively unique vehicles there before you, that's a hell of a lot of squatting. Being selective is my usual plan of attack but…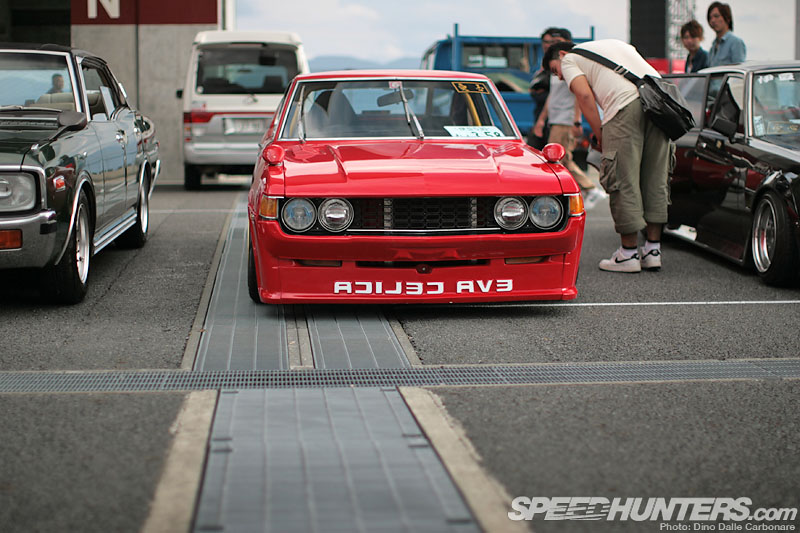 …that quickly goes out the window at shows like this, I end up feeling guilty if I don't at least try to shoot every car there. And how can't you, when you come across stunning vintage cars like this Celica LB…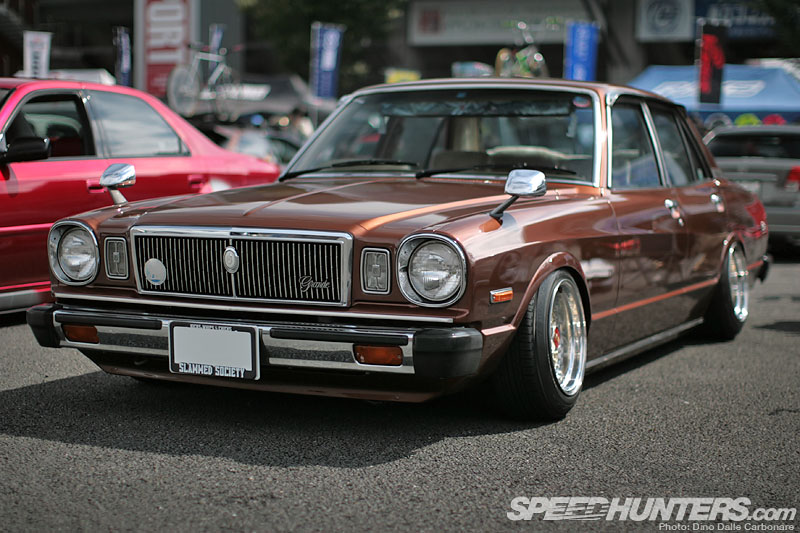 …or this X30 MarkII Grande on deep-dish BBS mesh wheels.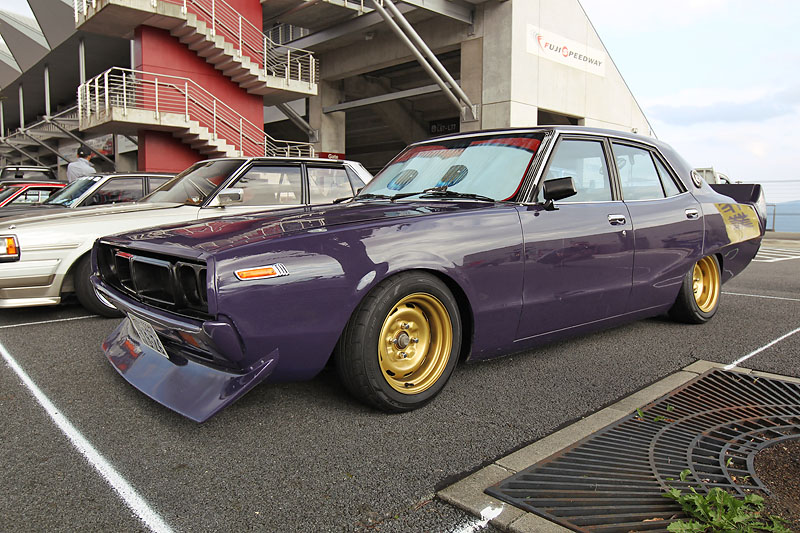 And of course like every Fatlace-organized show so far in Japan, variety is the name of the game, where oldschool meets…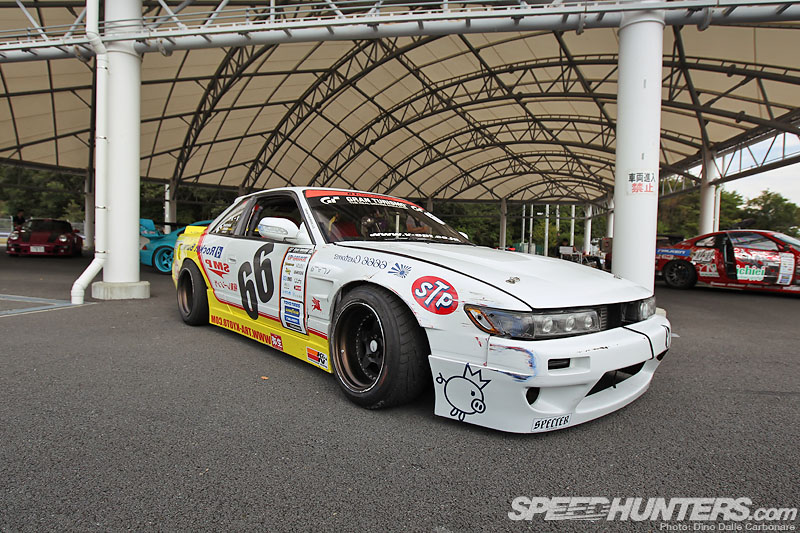 …a variety of modern themes, an example being this Rocket Bunny 6666 Customs S13 that Miura-san brought up from Kyoto.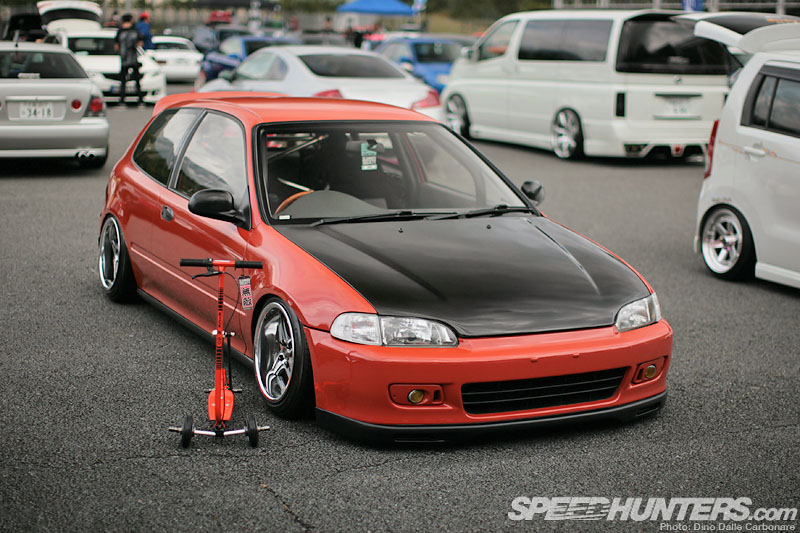 A big part of the USDM scene in Japan are of course Hondas, and on top of the slammed EG sedan from Car Craft Boom, aka Osaka JDM, in the opening shot…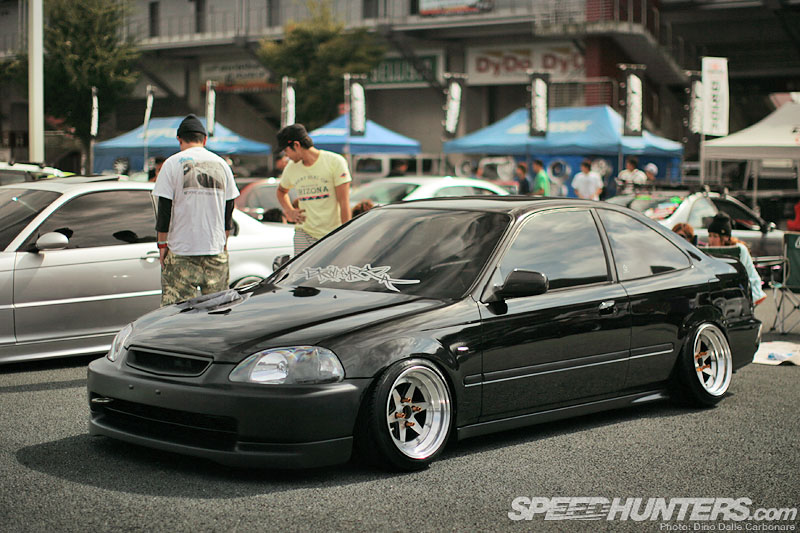 …there sure was plenty to feast one's eyes on…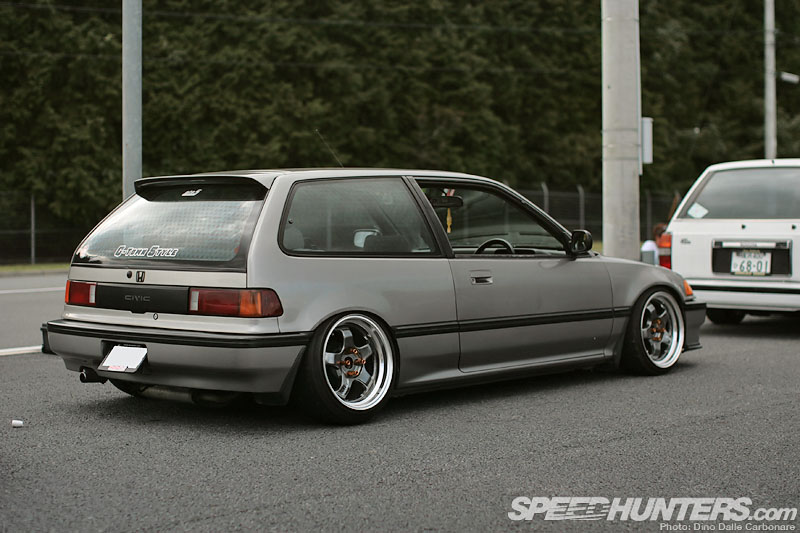 …from most generations and body shapes.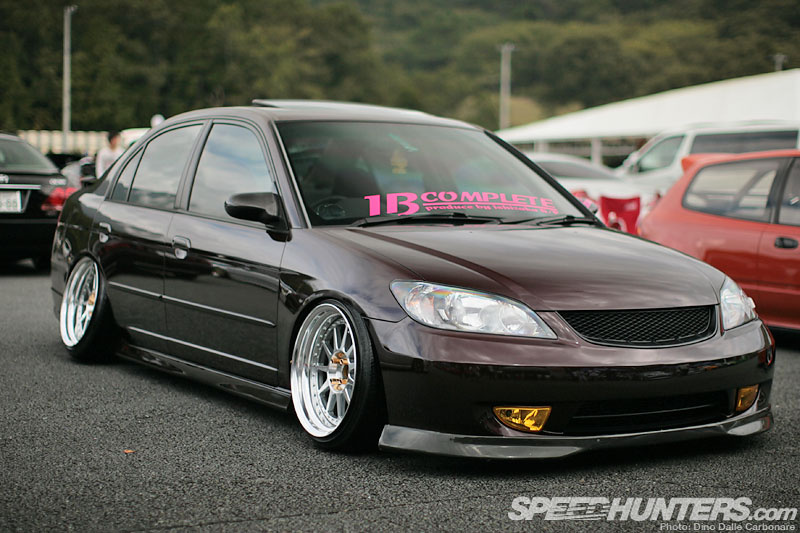 The name of the game in this scene is to stand out, and owners will do everything to not only create something unique, but continue to evolve it, so that interest from onlookers never seizes.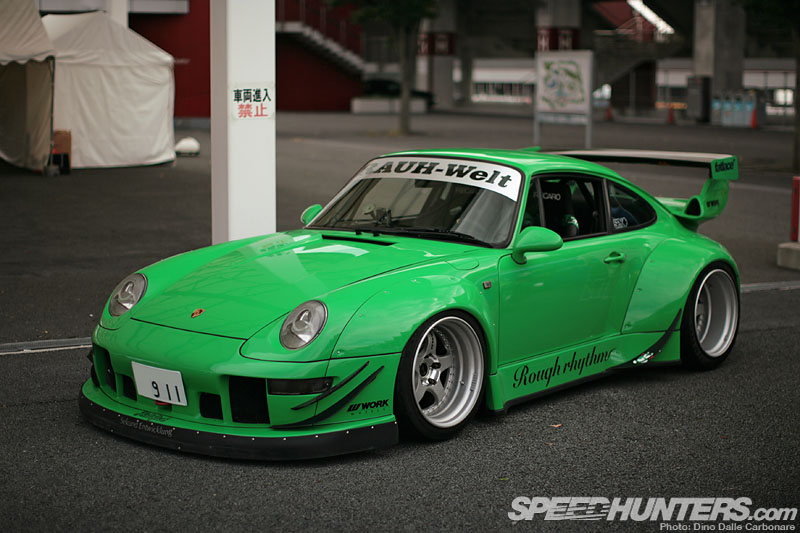 One good example is Toshi's RWB Rough rhythm, which if you recall I featured last year; his 993 now looks a little different, a little fresher since fitting a new set of reversed Work Meisters, which are sporting the extreme wide-look that Nakai is now going with all his new creations.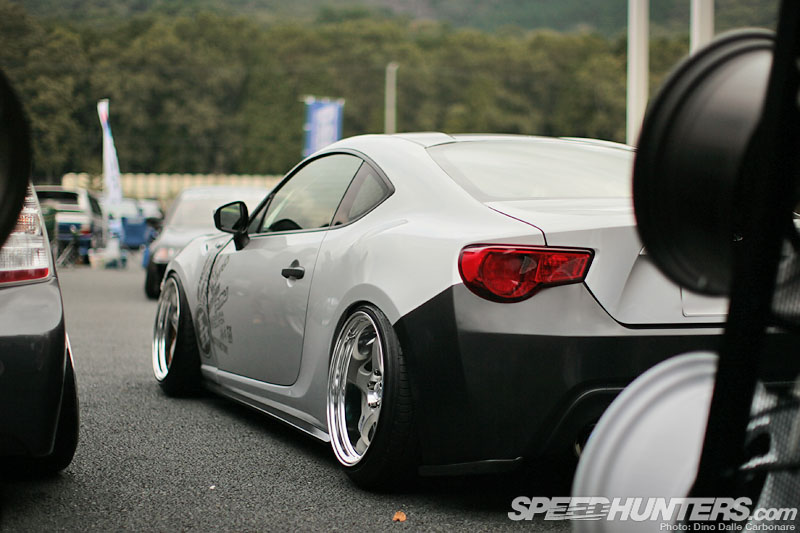 And while still at the Works Wheels display area I also came across this nice Toyota 86 which we first saw at the 86 Style show this past summer, again on a set of Meisters displaying the sort of stance that the 86 really craves. Functionality debates aside, it did look awesome sporting serious amounts of negative camber.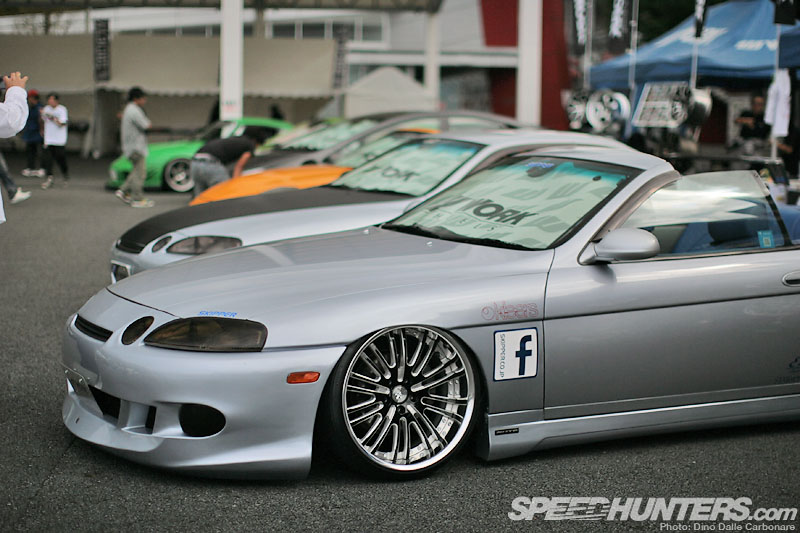 Work had a big lineup of cars on display, representing pretty much every style that they cater to like these more show-car driven Soarers, including a roof-chopped one!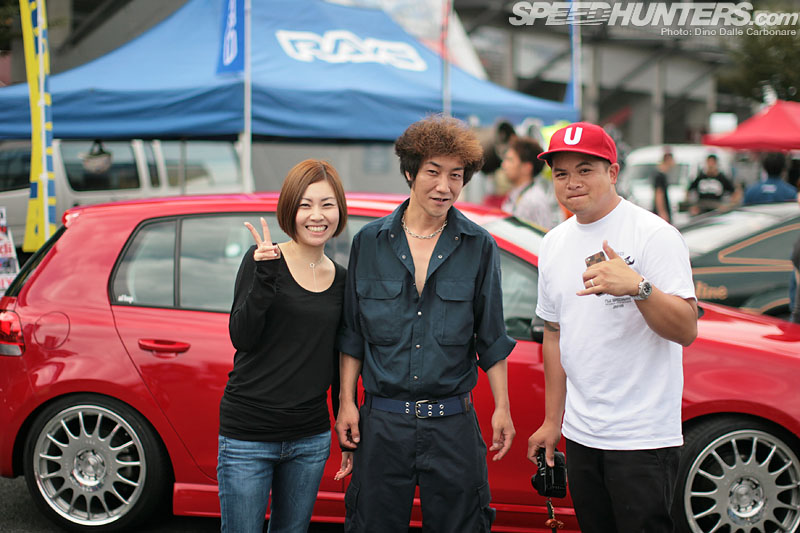 I bumped into Miura-san of TRA Kyoto at the Enkei wheels display area, while he was chatting to Mark from Fatlace. With SEMA just around the corner everyone is waiting to see what the Fatlace FR-S will look like…oh and let's not forget the first BenSopra kitted GT-R in the US. By the way, the girl in the picture is none other that "Bunny," which would make Miura-san "Rocket!"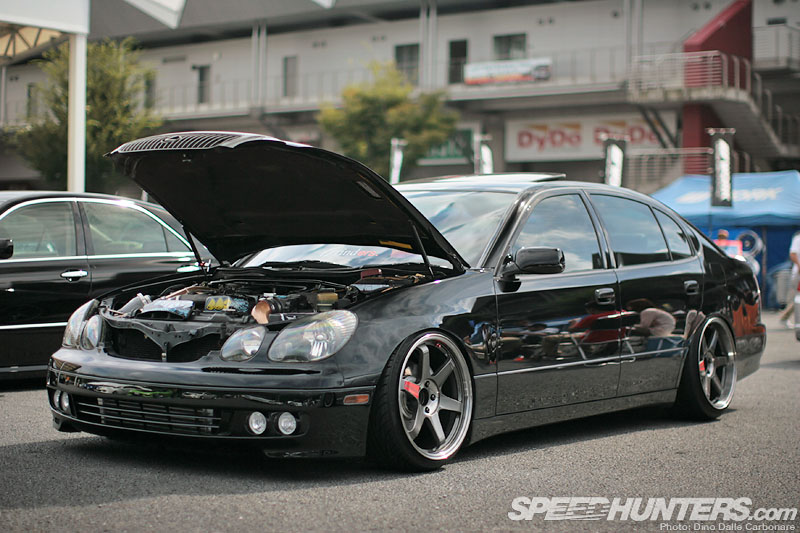 Wheel choice is fundamental on any modified car, but especially so on the rides that you see at events like these. It's not only the model and color that is important, but size and offset is extremely critical in the pursuit of optimal stance. This Aristo…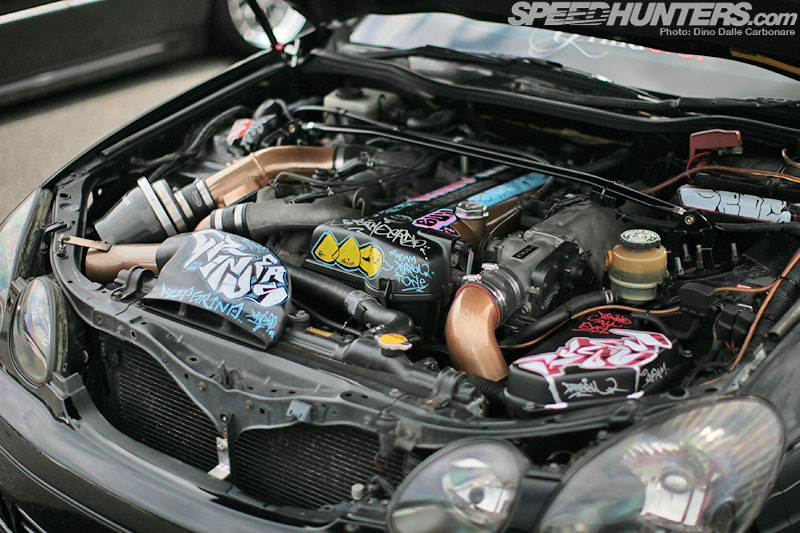 …on top of the unique customization under the hood, was fitted with 19-inch Volk Racing TE37SLs, a superb choice for so many cars out there.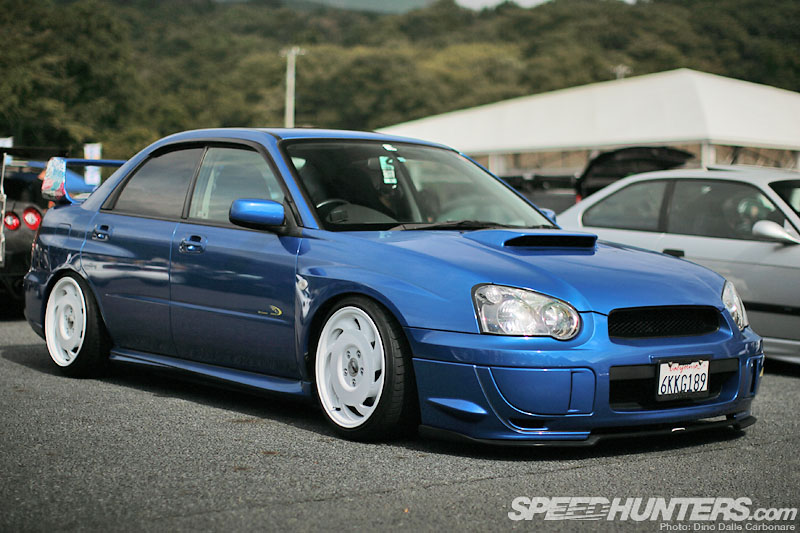 Some do go for unusual choices, but being different is good!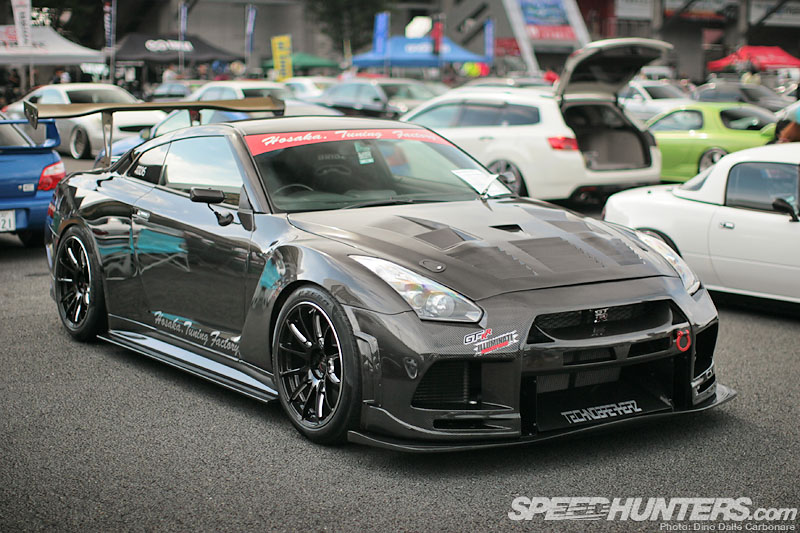 Of course terms like "stance" and "slammed" are very contextual, when used to describe cars like this carbon widebody Hosaka Tuning Factory R35 GT-R they refer to its obvious time-attack look.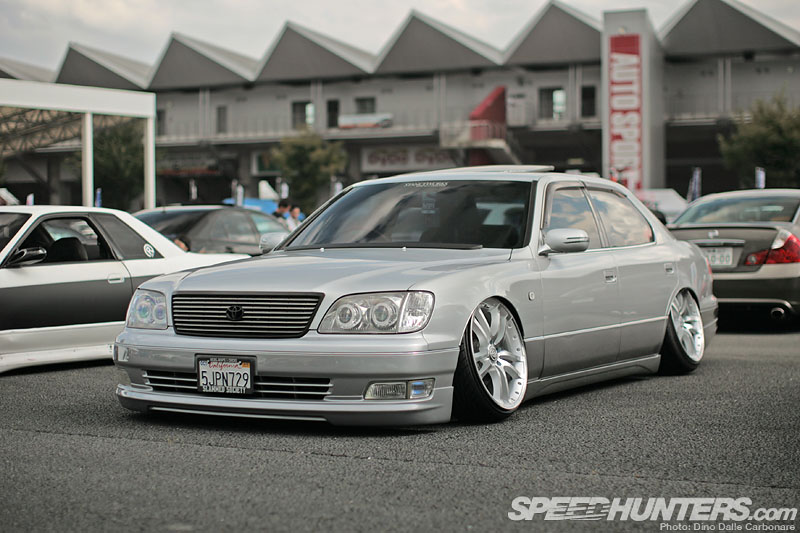 And serving as a complete polar opposite is this Celsior literally sitting on the chassis' floor!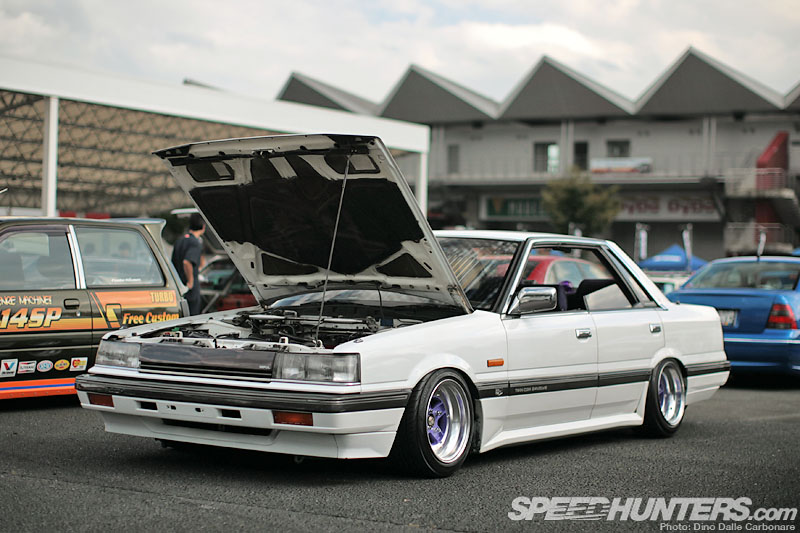 Representing the mid-eighties was this R30 Skyline sedan dumped on a set of 15-inch Speed Star MKIIs…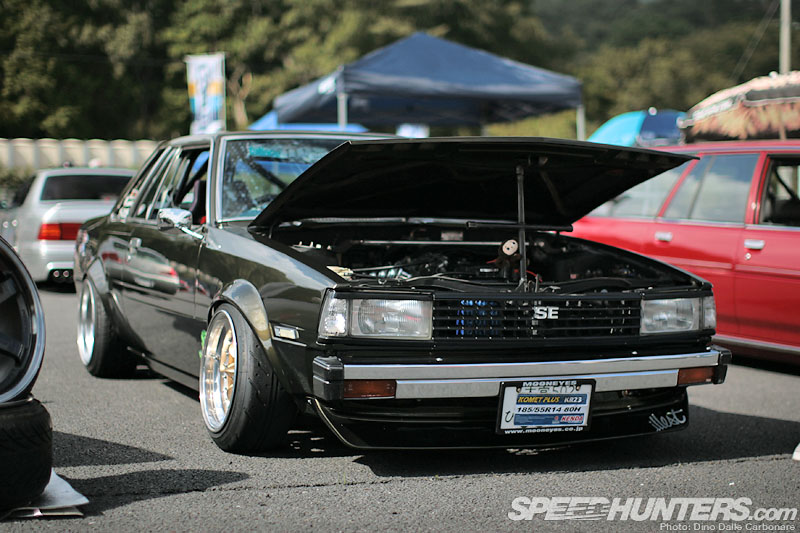 …and I even came across what is quickly becoming a common sight on Speedhunters, this AE70 Corolla we saw at both the HachiRock Festa and the 86 Day Daikoku PA meeting.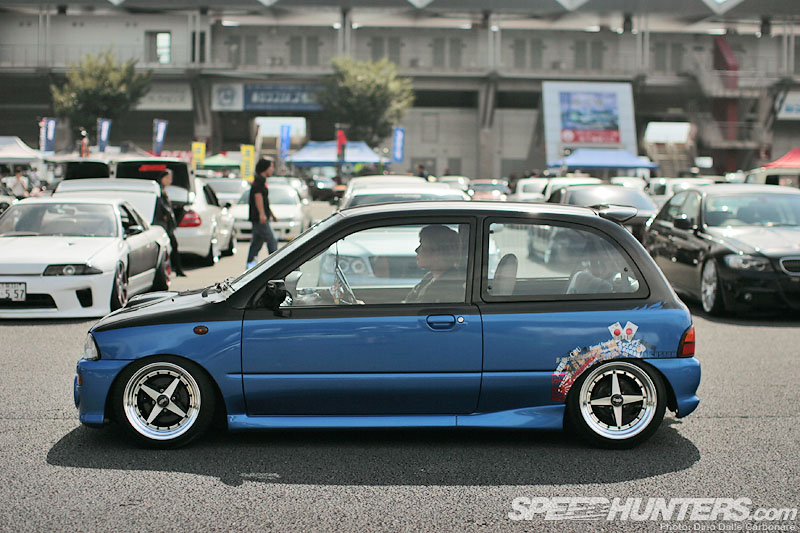 Need more variety? How about Kei-cars on vintage rims…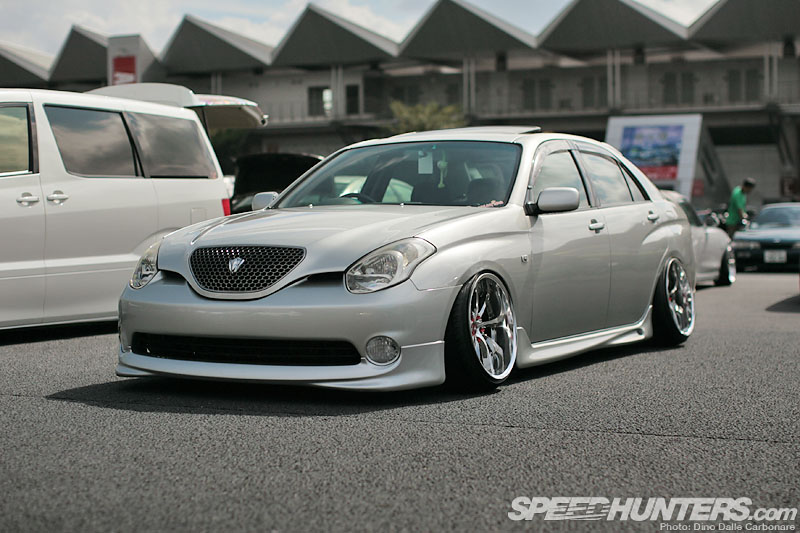 …or Japan-only, awkwardly-styled, "either you love it or you hated it" sedans like this JZX110 Verossa.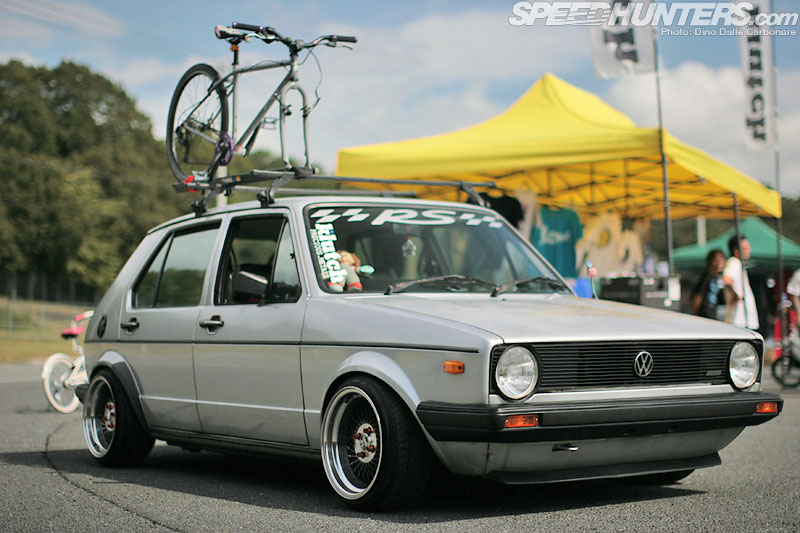 While I still don't get the whole roof-rack or "bicycle on roof" thing, I though this Golf diesel on display at the M Technica wheels stand was quite cool. VW's popularity continues to grow.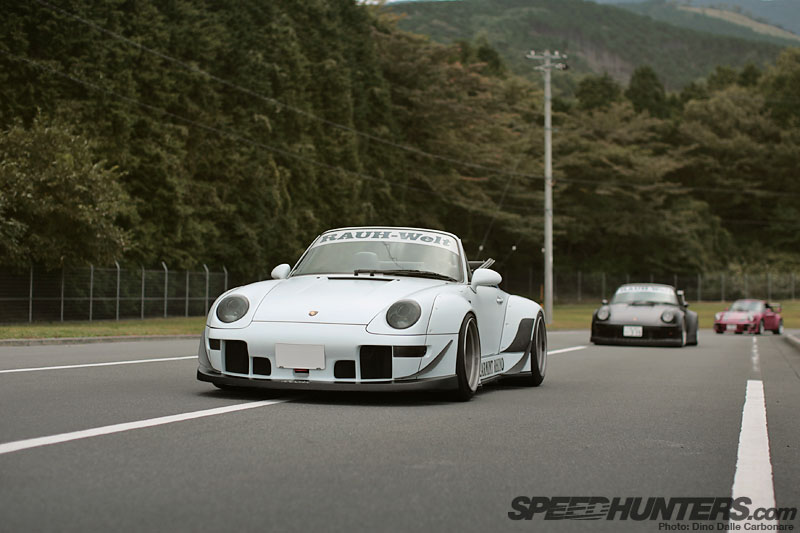 The RWB guys ended up staying only until mid-afternoon; Nakai-san took off with his satin white Spearmint Rhino 993 convertible…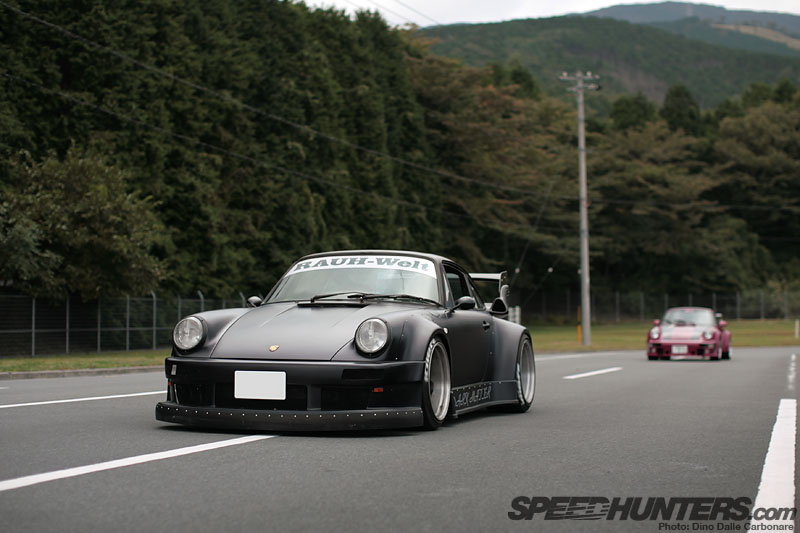 …and the others followed.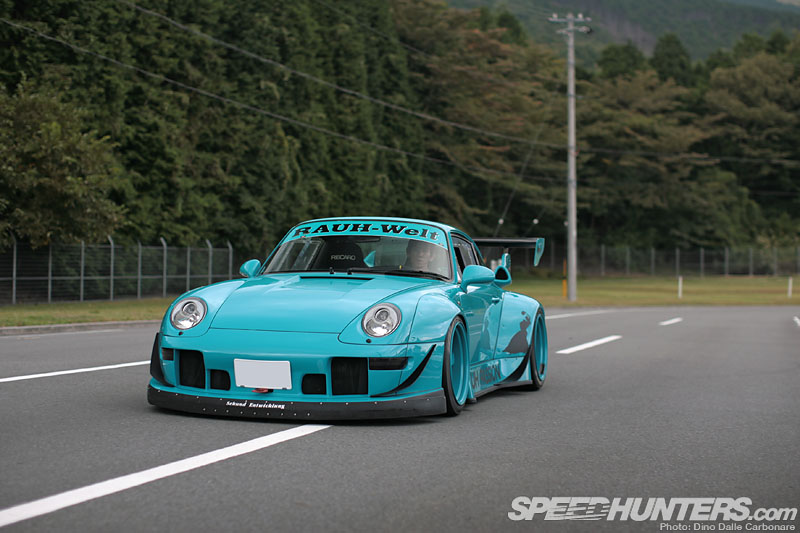 It was also cool to see "Rough Passion" for the "first" time. This 993 used to be Nakai's own ride, the Royal Motegobay before it was renamed Tunerhaus. Following a very catchy respray from Nojima-san of Nojireal, the car has been literally transformed. What do you guys think? Like it?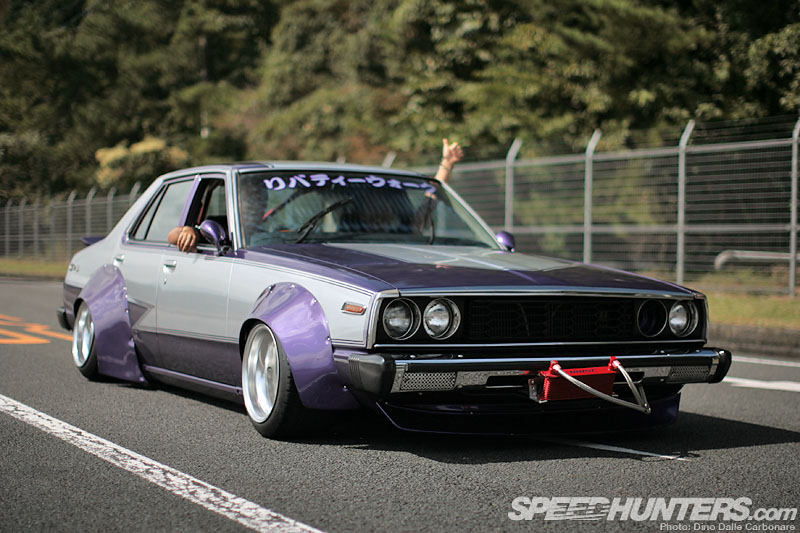 I just can't help but post at least a couple of more pictures of Kato-san's C210. I mean, look at this thing!!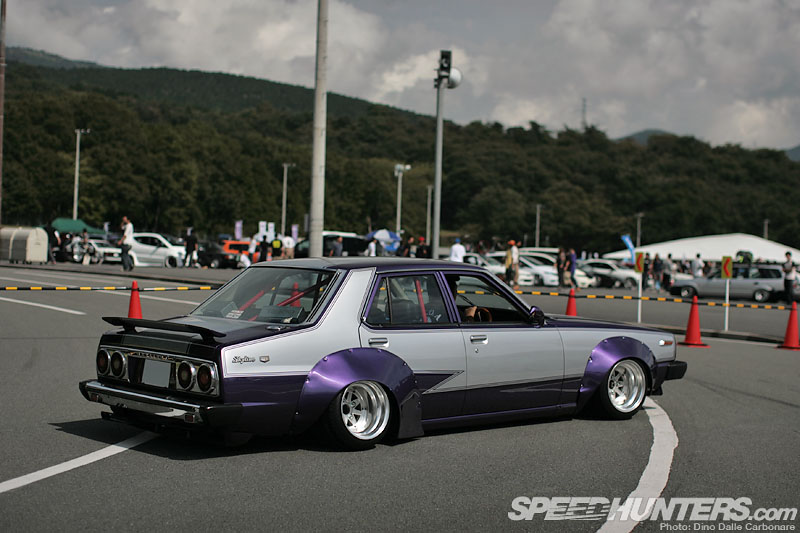 This is one of many more of Kato-san's cars that I want to eventually feature. I was surprised to see the car was riding on air suspension, so while it might look beyond low, it can easily tackle any incline and cruised passed the curb to get into the show area…a place where half of the cars present bottomed out.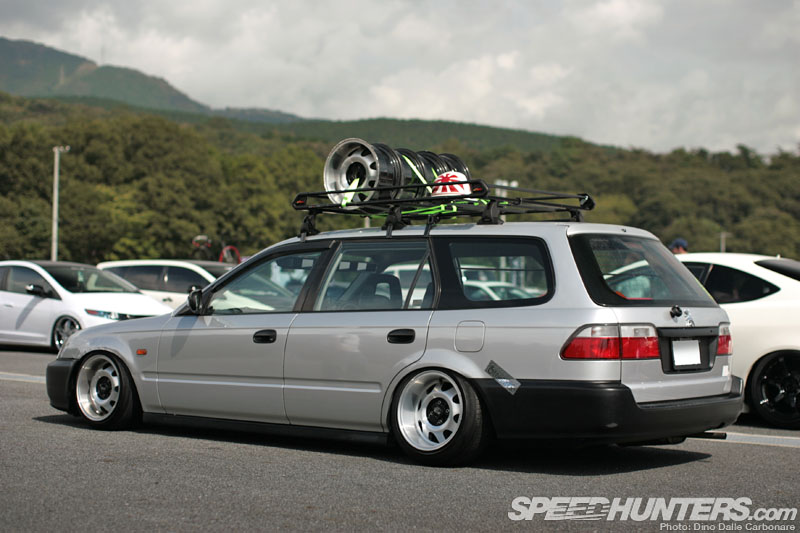 There is the roof rack again!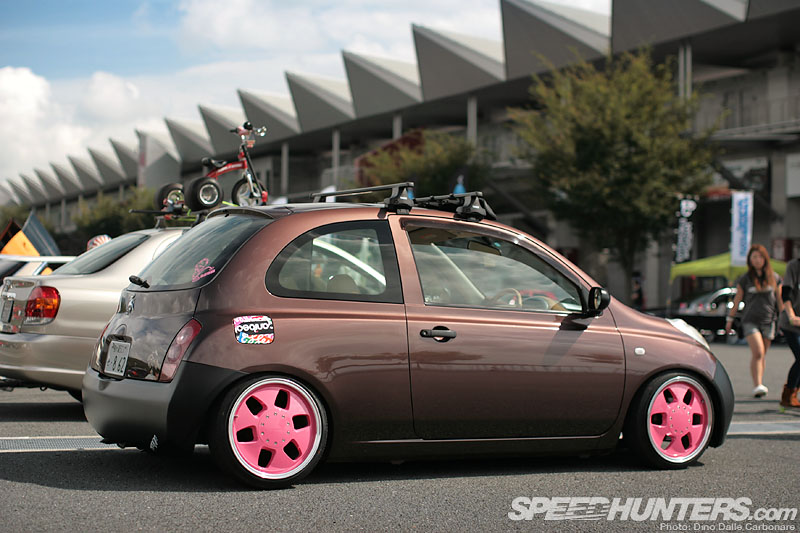 I don't think I've ever seen a Nissan March looking quite so colourful…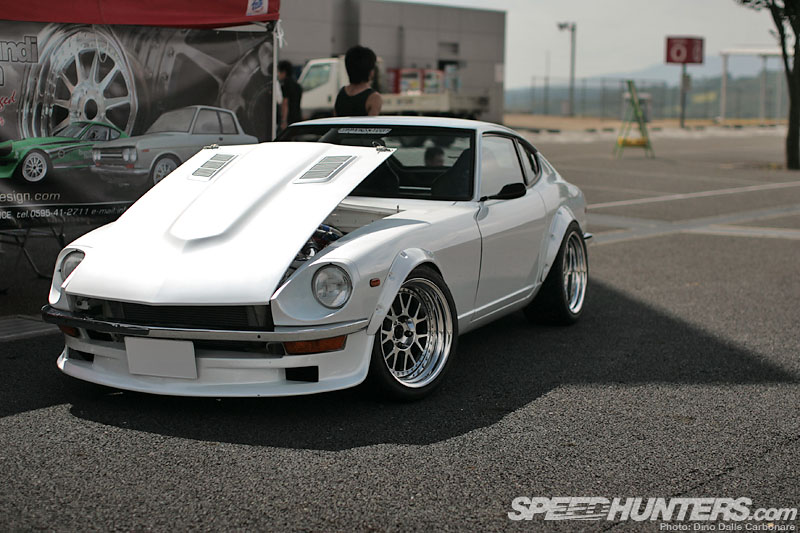 This is one of my favorite cars from the Nagoya area, the Common Snapper RB26-powered S30 Z. Ever since seeing this pearl white gem at my first Mooneyes show in Yokohama years back, I've wanted to shoot it and I think I might be getting my wish sometime this month.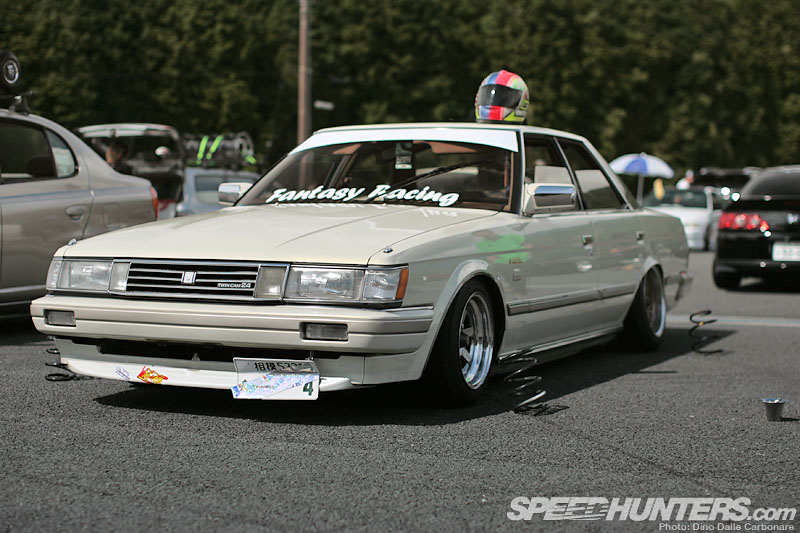 Maybe the owner of this Fantasy Racing GX71 MarkII was hinting that he had removed the springs from his shakotan ride?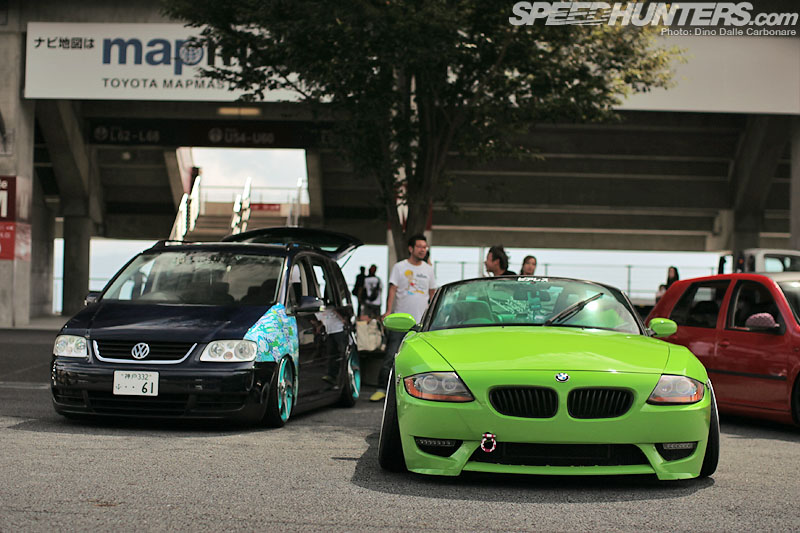 Since seeing this Z4 at Hellaflush Kansai I'm pretty sure it has been further lowered…and probably running more negative camber too. Not quite your hairdresser's car any more…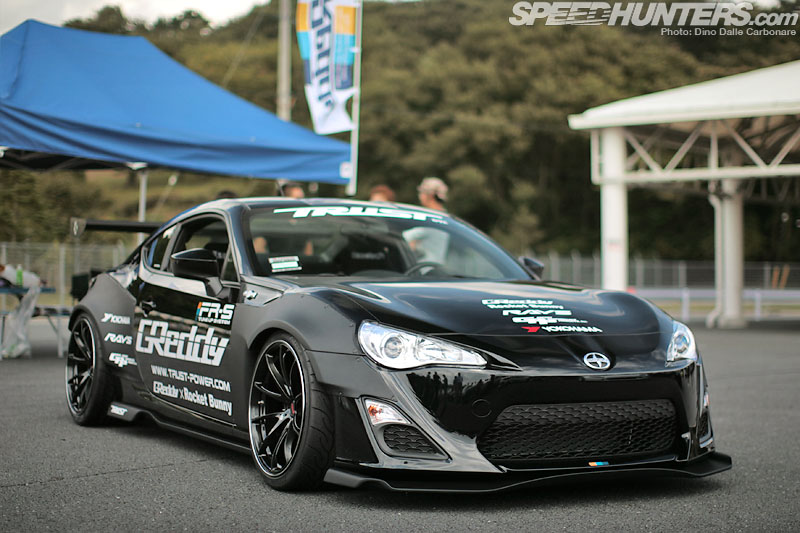 Rocker Bunny + Volk Racing G25 is a recipe for utter awesomeness. And as you can probably imagine GReddy have some substance to back up those mean looks, not under the hood of this particular FR-S yet, but they have a turbocharged flat-4 currently being put through tests on their engine dyno. Can't wait to see how much power they get out of it, will it be more or less than the soon to be released supercharger kit from HKS…?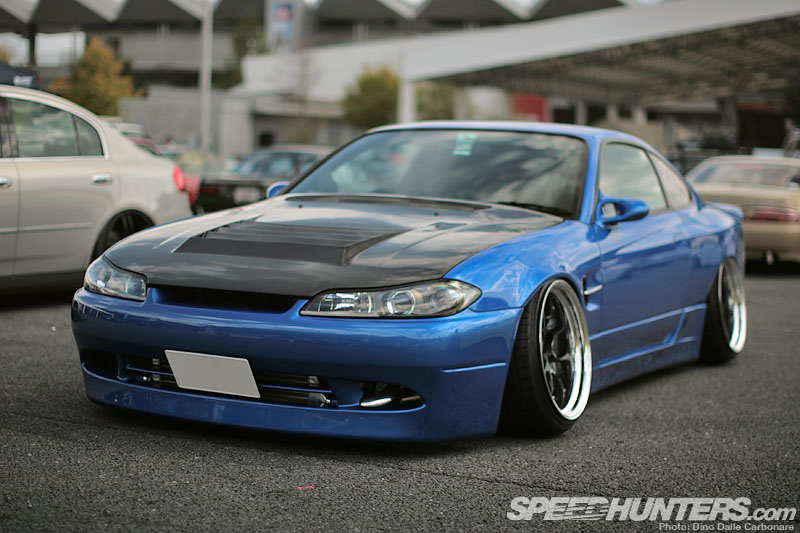 I'll stop here for now and leave you with a shot of this candy blue S15 mixing a drift look with Slammed Society approved stance. Check back soon for more from Fuji!
-Dino Dalle Carbonare