It was an easy pick to go with this crazy military-themed S14 zenki from Hayashi Auto Service to start off this spotlight-o-rama from Slammed Society. This wild ride has really made the rounds on the interweb and was one of the most popular cars at the event.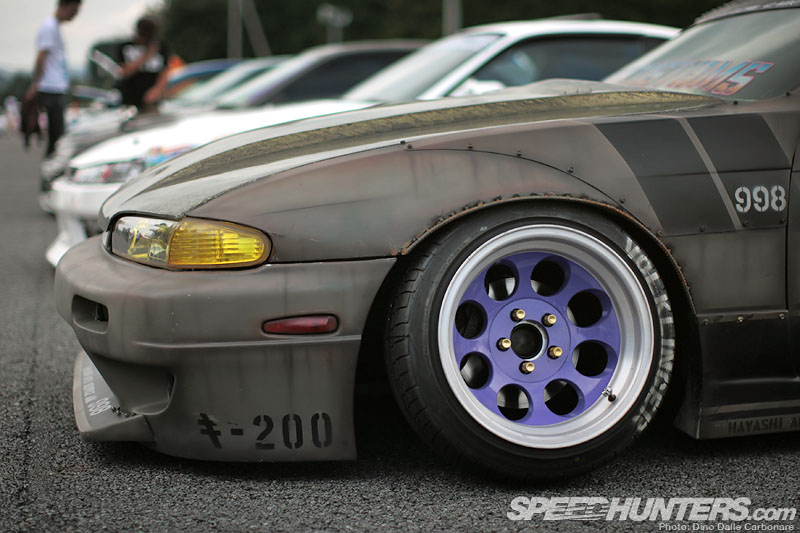 Aside from the slammed stance the car sports VIP-like negative camber and sits on 10Jx16 -25 Mickey Thompson Classic IIs, which have been painted in a light purple, quite a contrast against the matte, airbrushed exterior.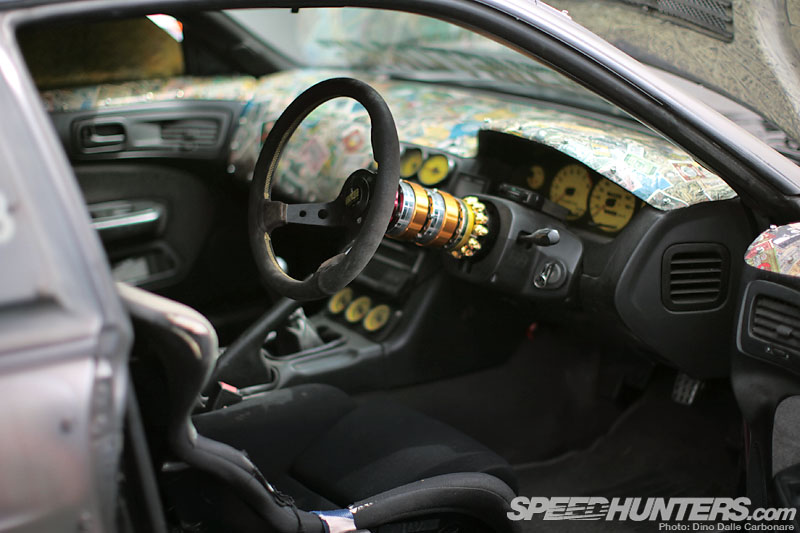 It's obvious the owner likes a very rally-car-like driving position as he's stacked three quick release bosses to the already pretty deeply cupped steering wheel. The whole dashboard is sticker bombed and all dials have yellow backgrounds.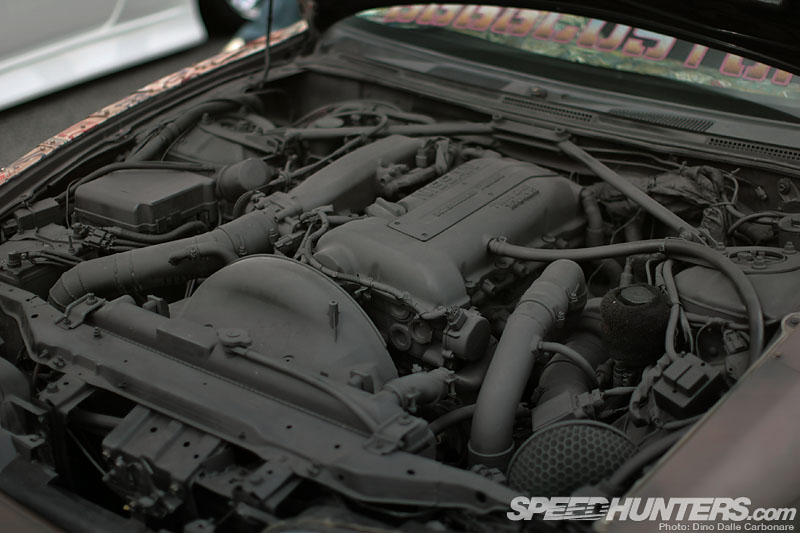 The SR20DET under the carbon fiber vented hood looks pretty stock; under all that rattle can matte black paint I spotted an HKS Super Power Flow filter, and some custom intercooler piping.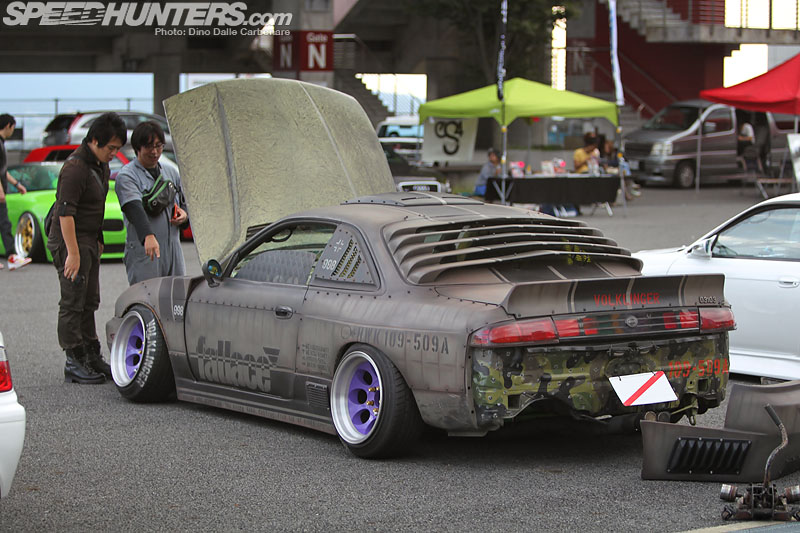 The car continues to evolve and has even done away with the side windows now, replaced by a plastic sheets made to look like embossed metal trim on the inside of a tank or something. I'm guessing this is the reason it is no longer road legal and requires a "kari number" or temporary slash plates. Also take a look at the camo on the actual chassis, under the bumper!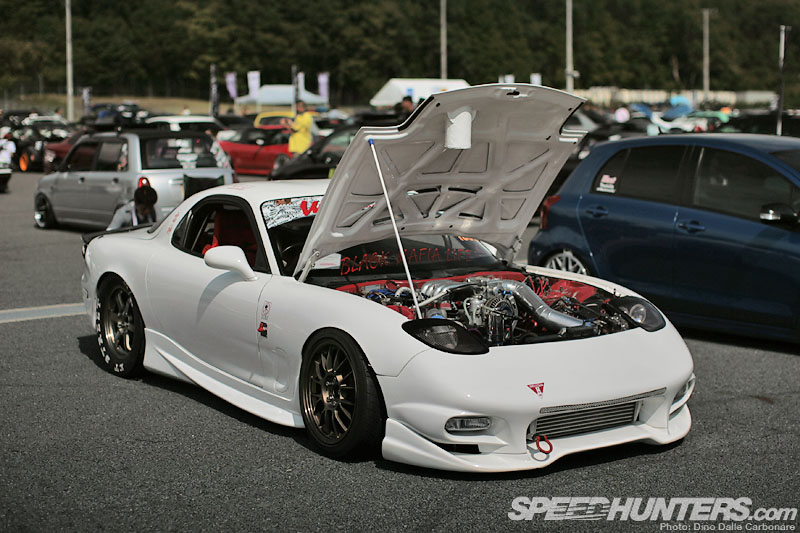 I omitted this FD3S from the coverage so far because I wanted to dedicate a spotlight to it, since it was by the RX-7 that impressed me the most. It's not often you see proper drag cars these days, and especially at a stance/fitment driven event like Slammed Society.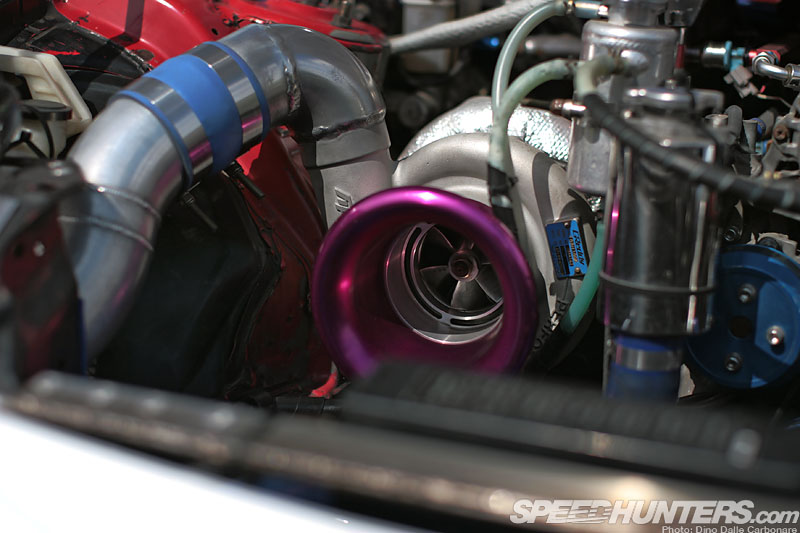 But this thing was doing things seriously with a fully rebuilt and side ported 13B running a Trust T88 blower.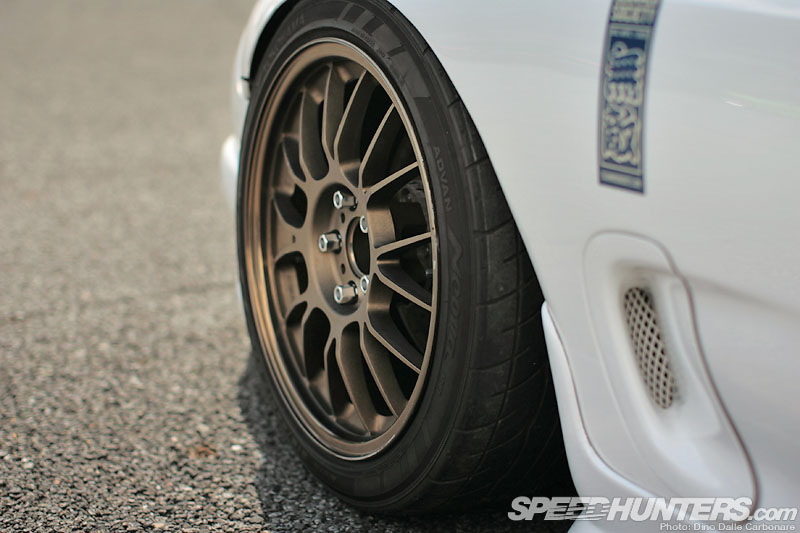 Up front it was fitted with an old set of Volk Racing SE37s, a wheel that was probably discontinued 8-9 years ago but one I always liked, especially fitted to FDs.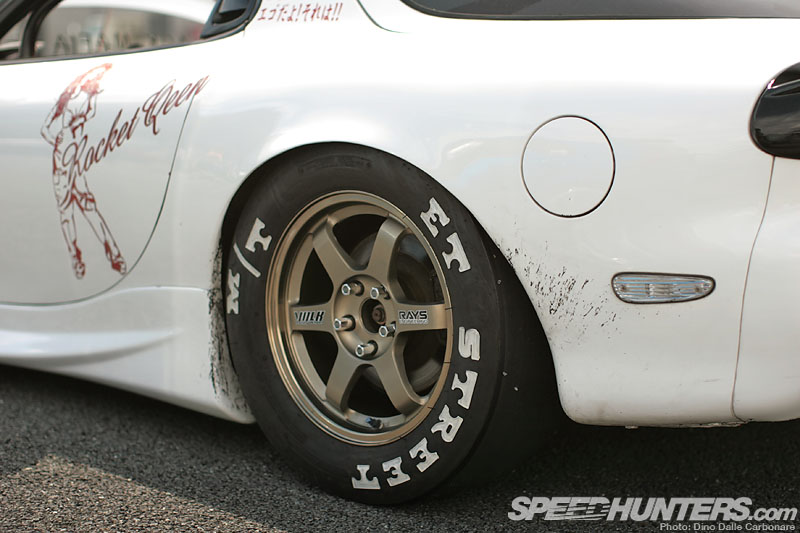 At the rear it was on slightly smaller TE37s wrapped in Mickey Thompson drag rubber, contributing in giving the car one of the most unique "stances" at the event!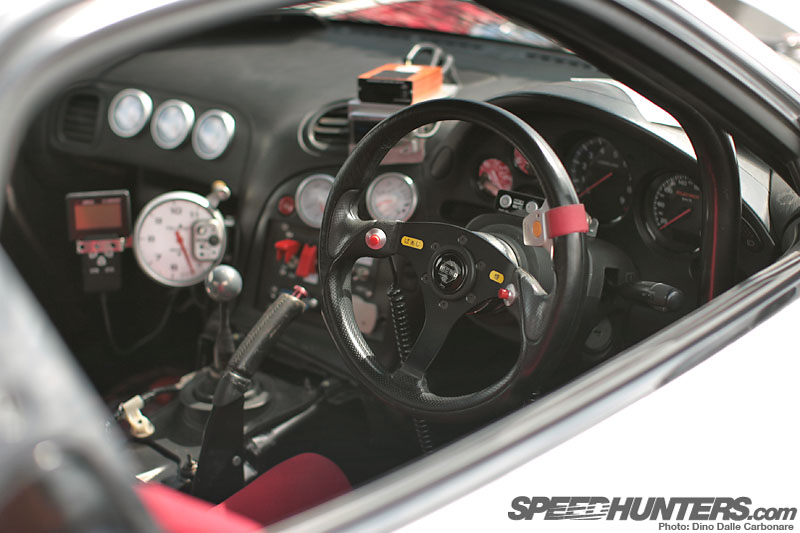 The interior was fitted with plenty of accessories and auxiliary gauges and gadgets like the big tachometer and Apex Power FC Commander, A/F sensor readout and a scramble boost button on the steering wheel.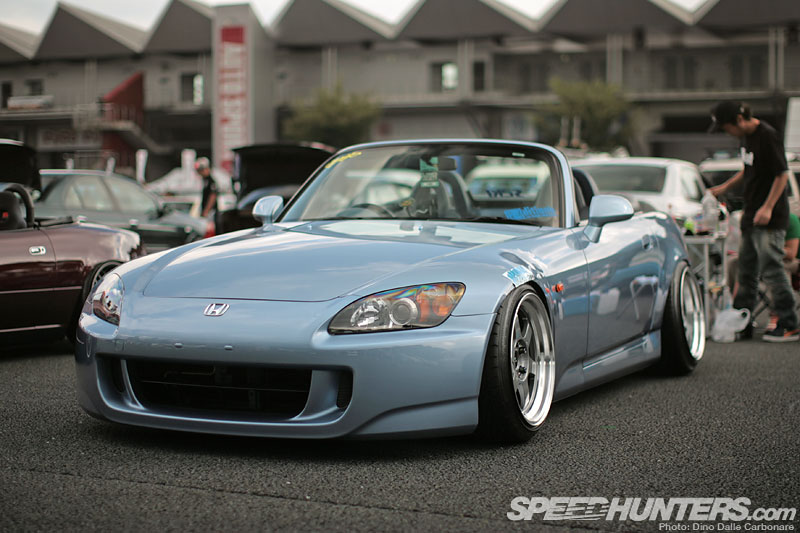 With so many S2000s present it was tough selecting one to feature in slightly more detail but this particular car was a no brainer…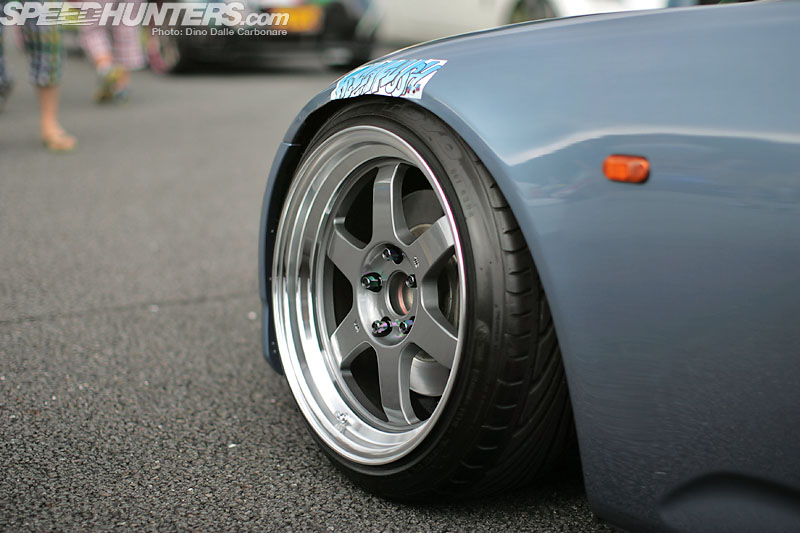 …because on top of very aggressive fitment…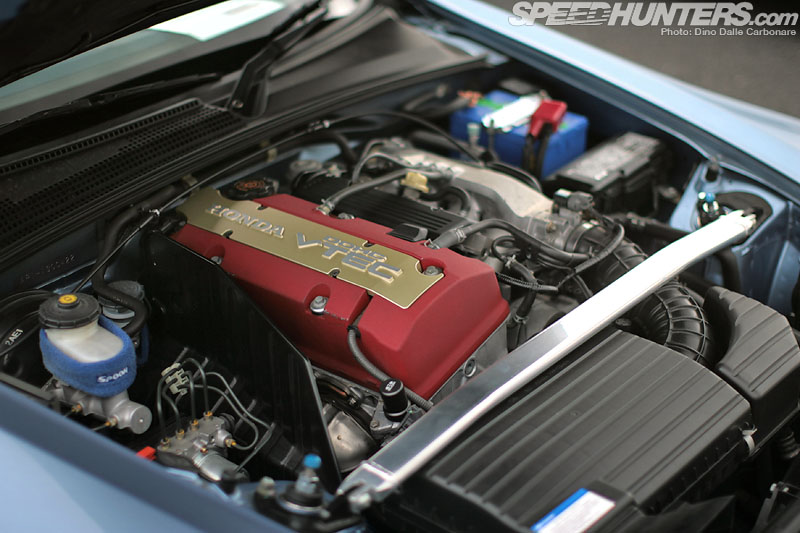 …it was running a complete Spoon Sports engine under the hood.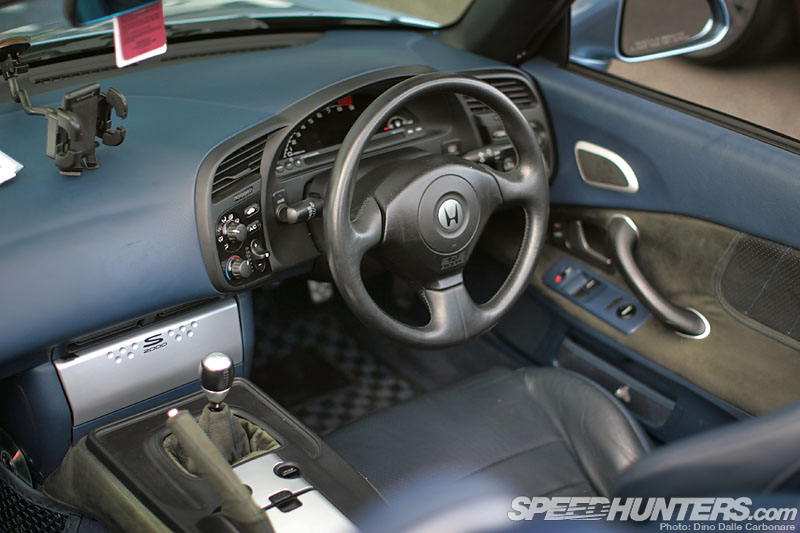 The interior was kept pretty much stock, as honestly there isn't much you need to add on an S2000. Clean is always best…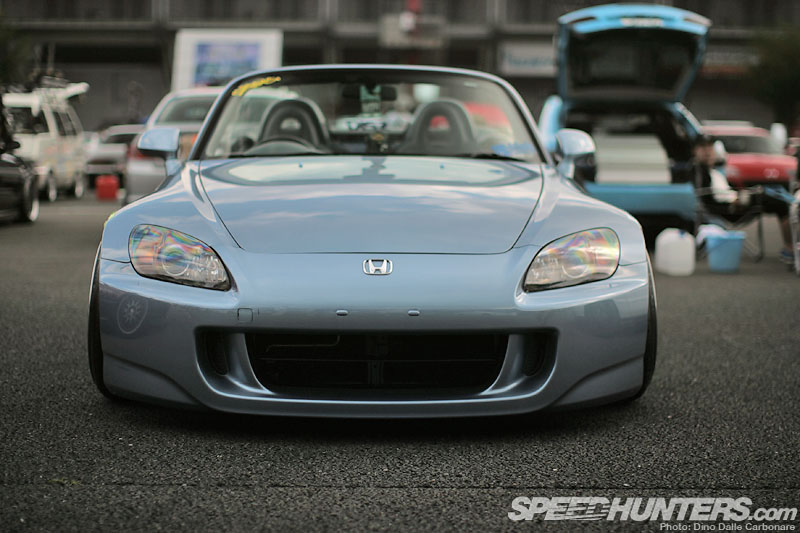 …and the same could be said for the exterior too.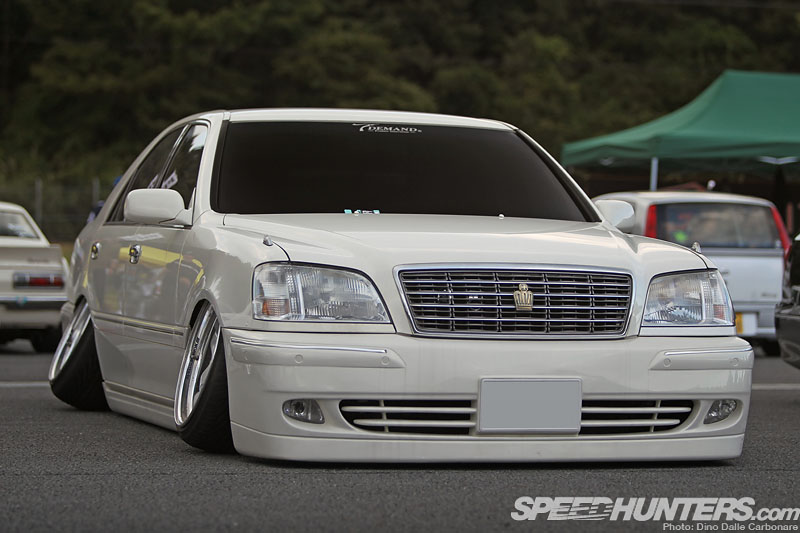 And so it's on to the most extreme VIP ride at Slammed Society, this JZS175 Crown Royal Saloon…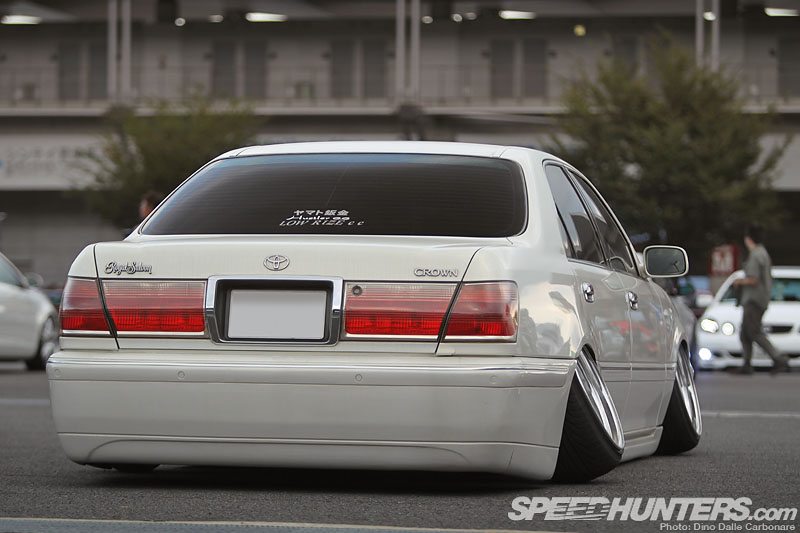 …one of only a handful of bippu cars that showed up. With negative camber well over -20-deg at the rear this thing looked like a spaceship gliding millimeters over the ground!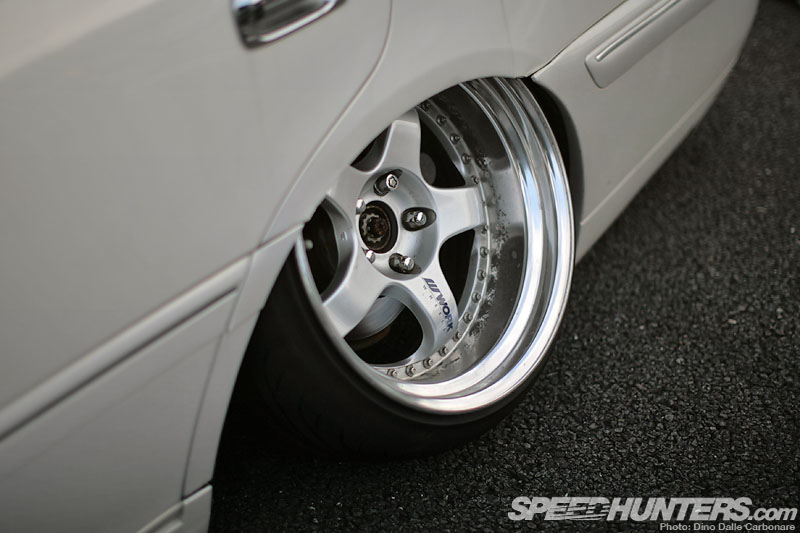 A lot of work went into making the Work Meister S1s sit the way they do and obviously tons of modifications had to made under the car and to the floor so that nothing drags along or catches on the road.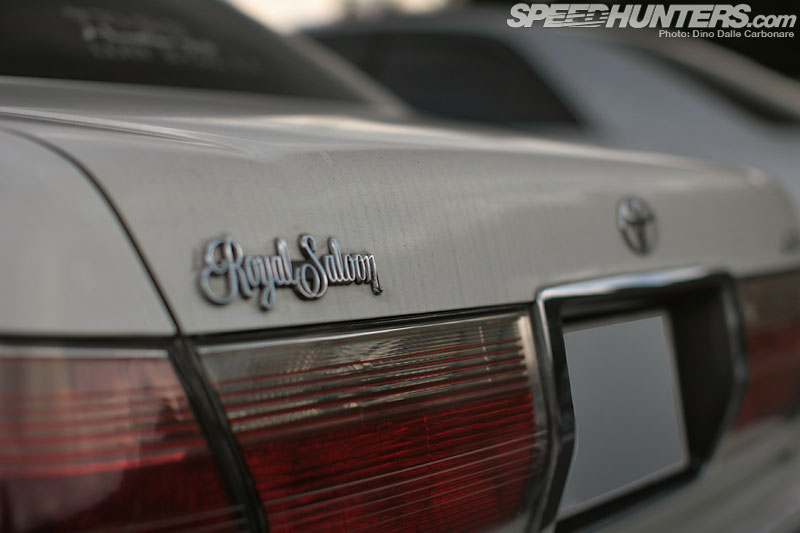 The fact that the car looked like it hadn't been washed for a couple of months sort of added to its presence.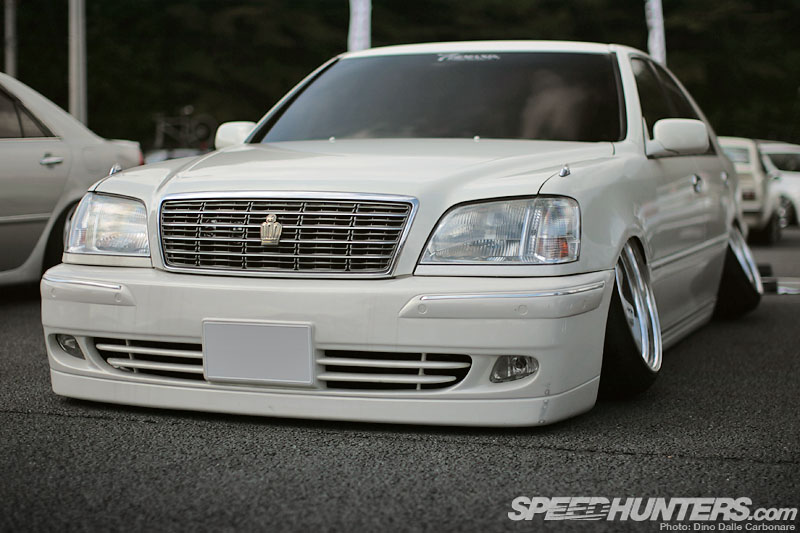 Yep, only in Japan.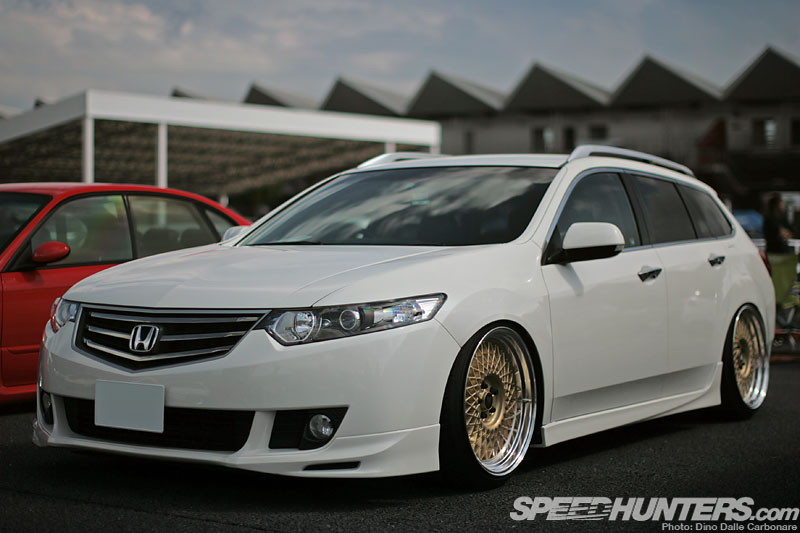 To finish off you will have to let me indulge in some station wagon awesomeness. A few months ago I was puzzled as to why Enkei released 20 inch versions of its Enkei 92 oldschool mesh wheel. But when I saw this Accord Wagon rocking a nice gold set…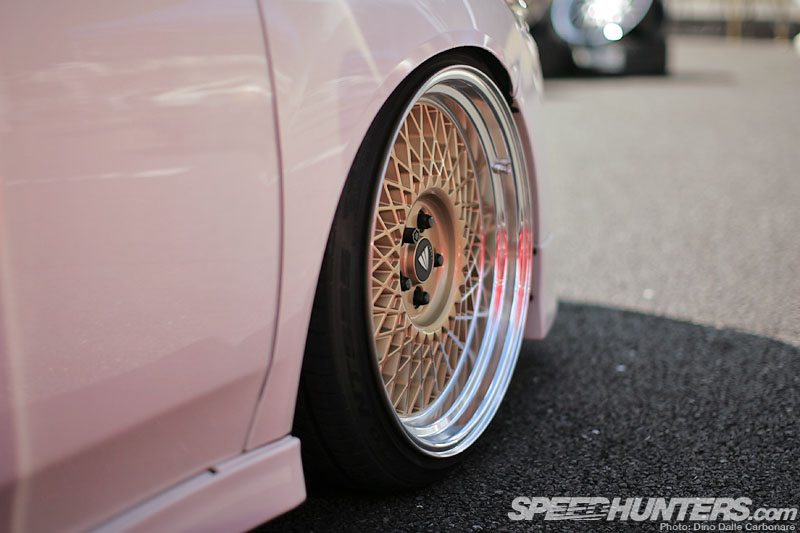 …with optimal offset…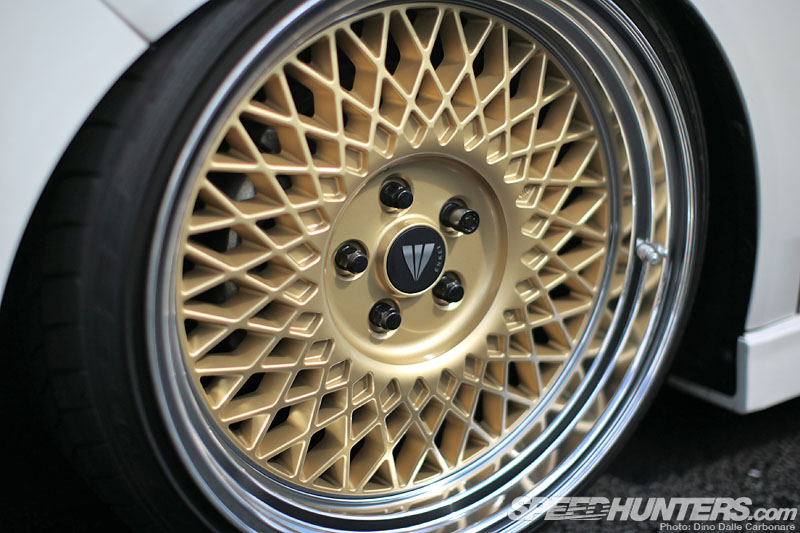 …it really made sense.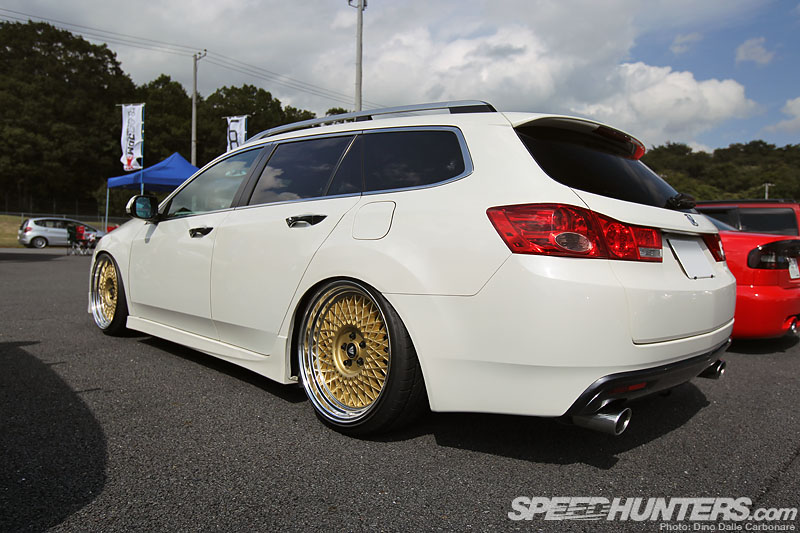 Just look at how well it sits! And most incredible of all was that the car was completely stock, yet managed to look so hot. Hats off to the owner.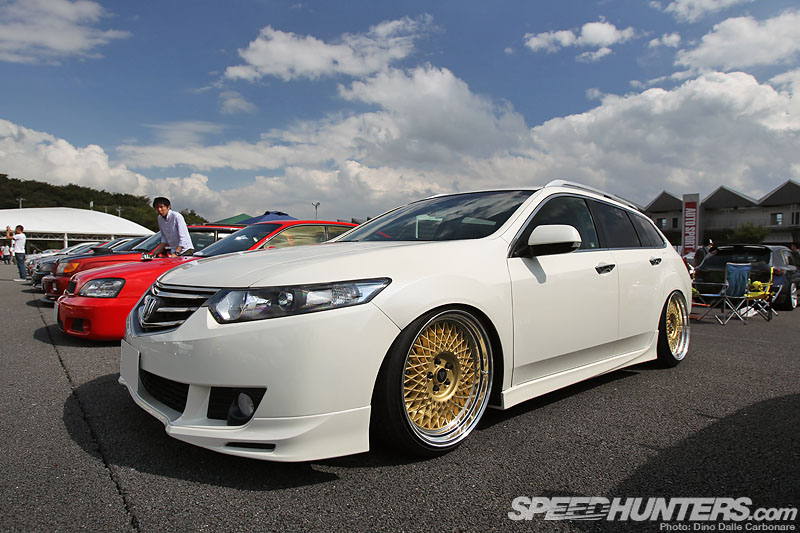 That completes the coverage from Slammed Society in Fuji. Mark Arcenal and the Fatlace crew better get themselves back to Japan soon as these sort of gatherings are quite the breath of fresh air and helping push one area of the vast Japanese car culture.
-Dino Dalle Carbonare