If you want modern motive emotion, pretty soon it's going to come with electricity as standard in some form or another, but the Mondial De L'Automobile show in Paris showed that it's not necessarily always a bad thing, especially when it involves well over 700 electrified horses… Geneva might still be the place for an overload of out-there concepts, but the Paris Motor Show demonstrated that even the roads of the very near future will still be an exciting place.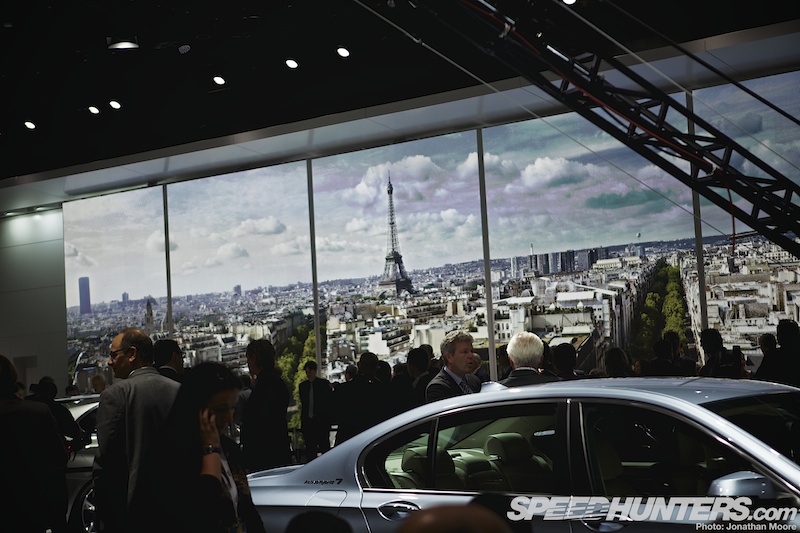 This being the Paris Motor Show, the main hall – Pavillon 1 – was full with enormous, double-size displays from the main three French manufacturers, Renault, Peugeot and Citroën and their subsidiaries, with other European makes rather pushed to the sides of the hangar-like big space.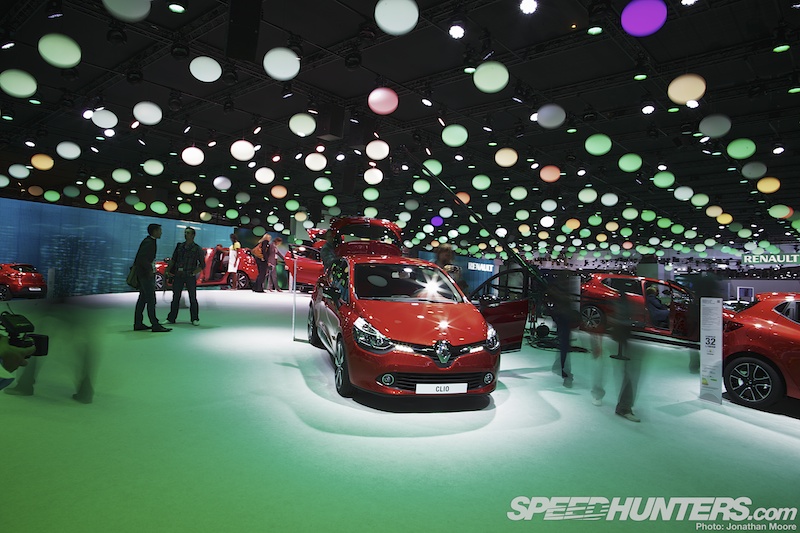 Renault's shimmering, rolling landscape display was given over to their new baby hatch – hot hatches were effectively invented by the French: Renault's 5 Turbo just predates the Golf GTi – and in Paris the Regie unveiled their latest Clio IV.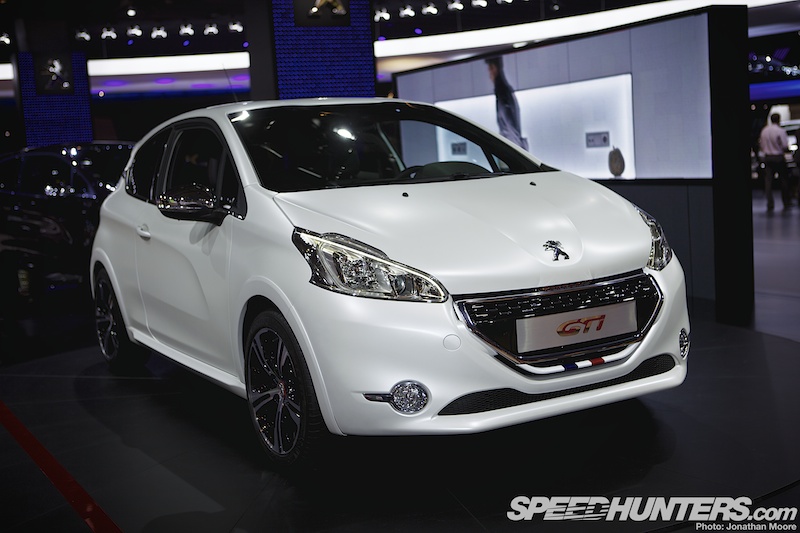 Peugeot launched the GTi version of the 208…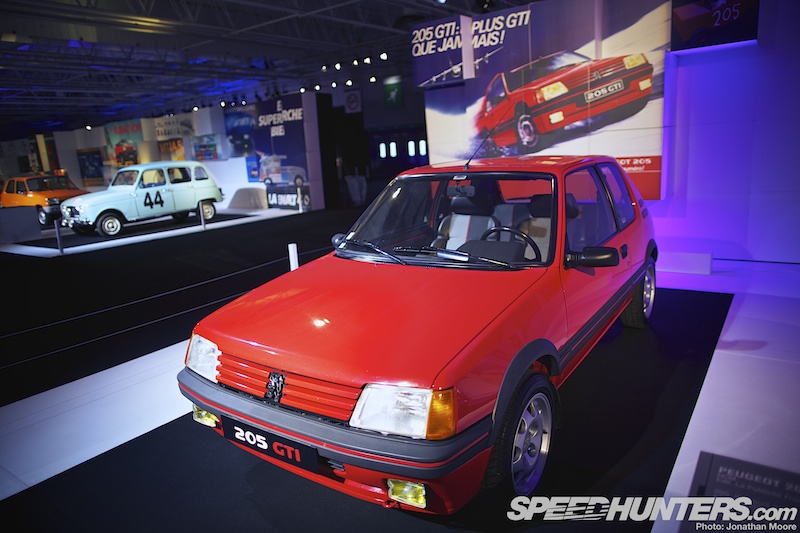 …the latest in a long line of sporting hatches from the Lion. An original 205 GTi took pride of place in an exhibition celebrating the history of automotive advertising in Pavillon 8, which provided plenty of opportunity to compare old and new.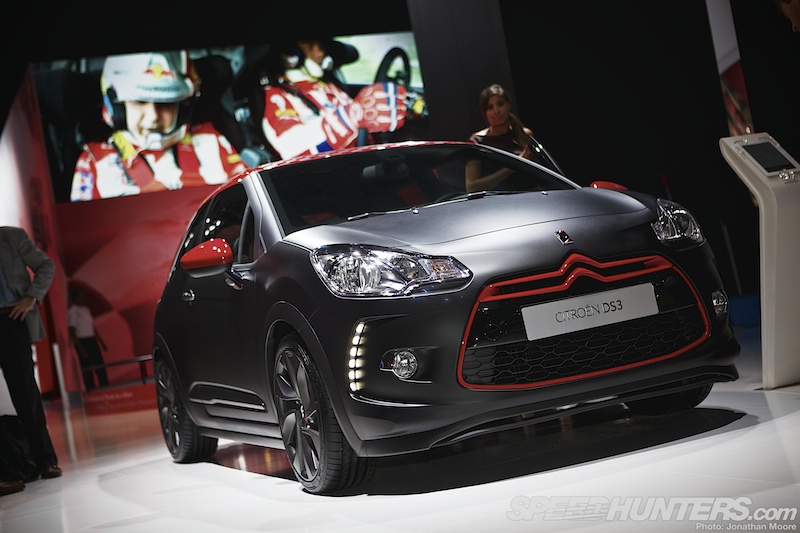 It sometimes appears that only two of the three French brands are allowed to have nice looking cars at any one time. With Renault struggling on the aesthetics front, Citroën seem to have leapt ahead. I really do think the DS3 looks great, with its interesting detailing and use of running lights and enough individuality to pull it away from the competition even in road-going form.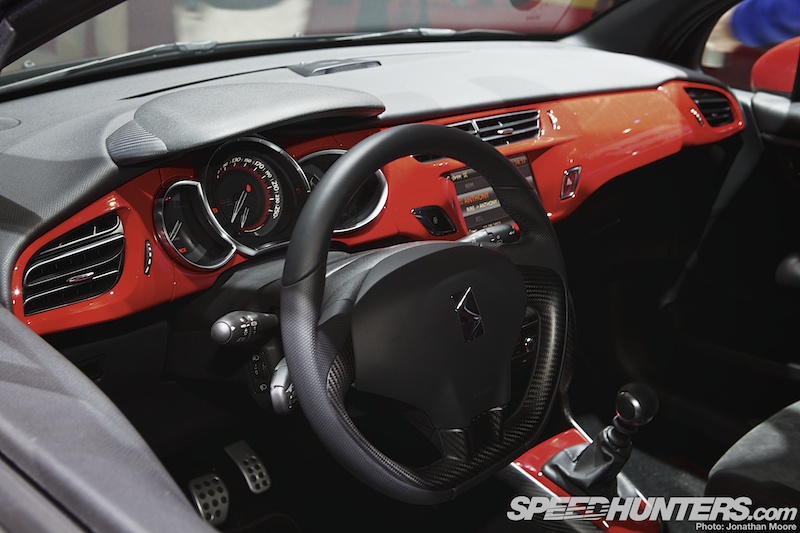 Interiors are becoming more and more funky these days, something that perhaps started with the Smart and was then made ubiquitous with the MINI and Fiat 500s.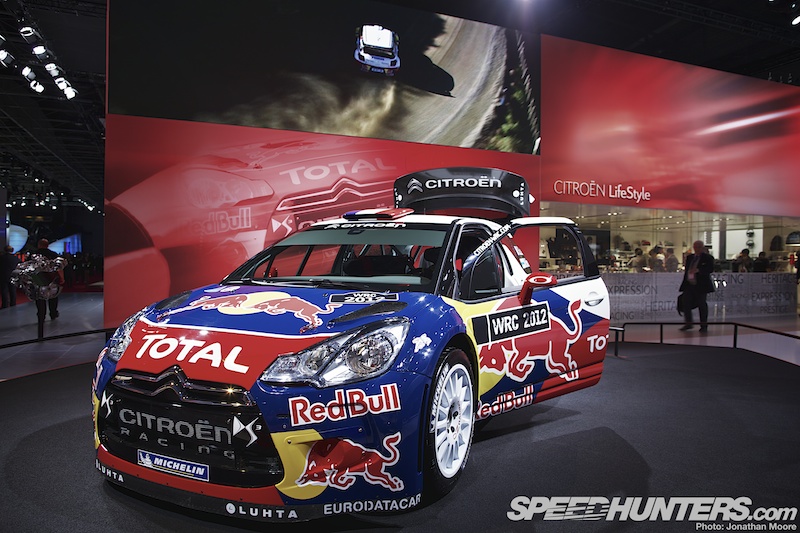 In my book it always helps when a car is backed by a successful racing programme – it's just that little bit easier on the drive to work if you can imagine that you're hammering through the Kielder Forest rather than being stuck in a queue on the motorway…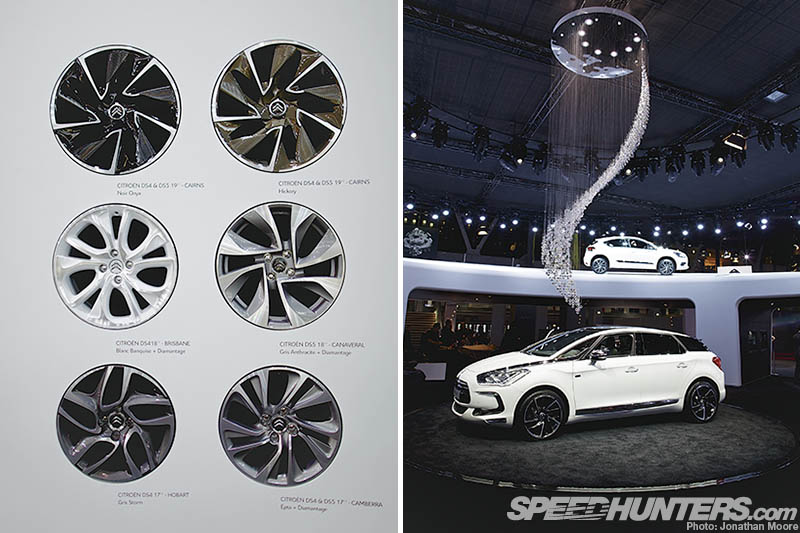 Options are everything, and most stands were packed with displays of rims, interior materials and even wing mirrors.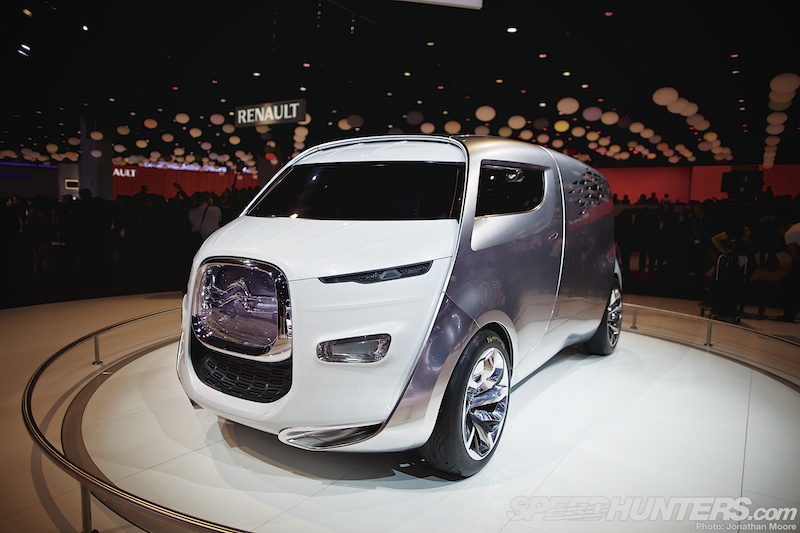 I had some very unexpected favourites whilst pounding round the many pavilions at the Expo, like this Citroën Tubik space-shuttle-come-toaster-come-van concept.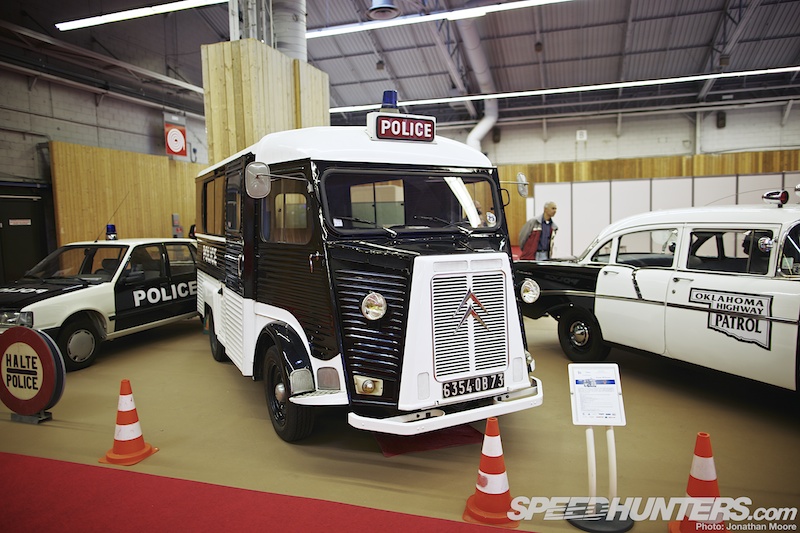 It stands as the spiritual successor to the iconic HY Currus panel-van, one of which could be seen on the French police association's stand in Pavillon 2.2.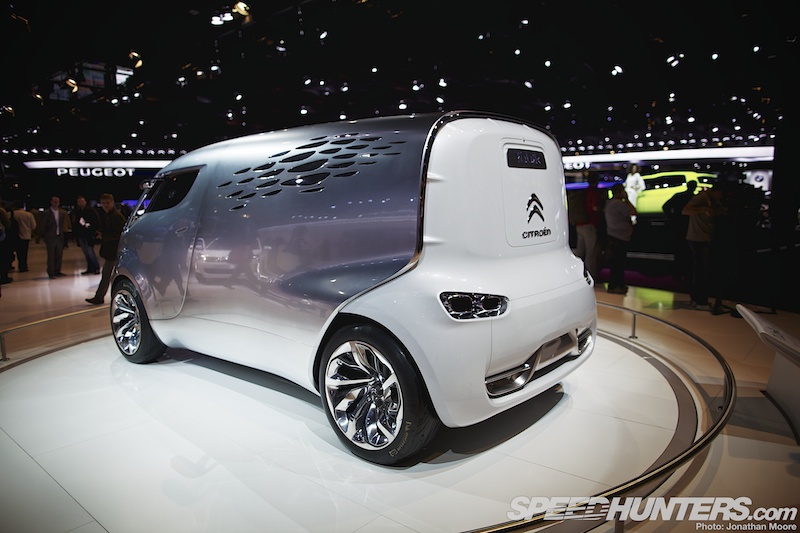 I love this! Vans aren't normally particularly Speedhunters-friendly of course, but this made me smile every time I went past it. Obligatory hybrid systems power the Tubik, with diesel-power to the front and electric to the rear. The Tubik has DS-style hydroactive suspension meaning that it can squat down at speed to improve aero.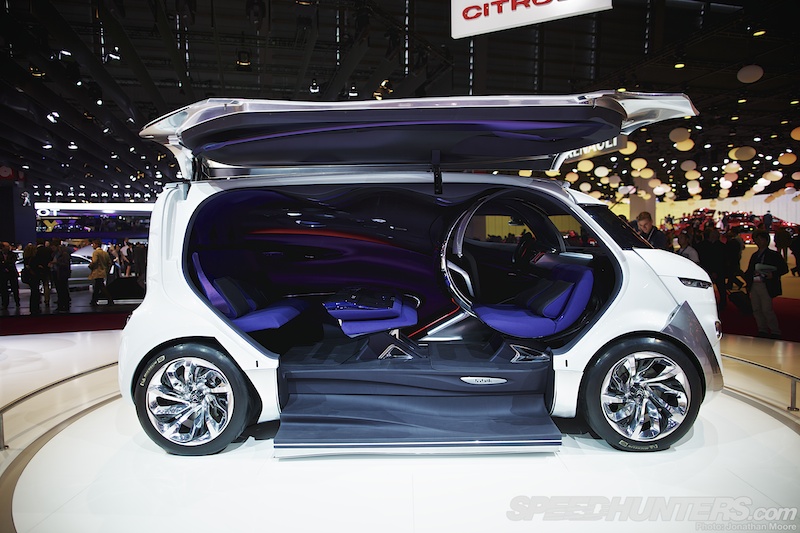 Even better is the hugely impractical hinging side to the van, which will make it almost impossible to get in or out of in most urban situations. Practicality aside it looks amazing: from the cylindrical cockpit profile to the swivelling seats of the rear 'lounge' section.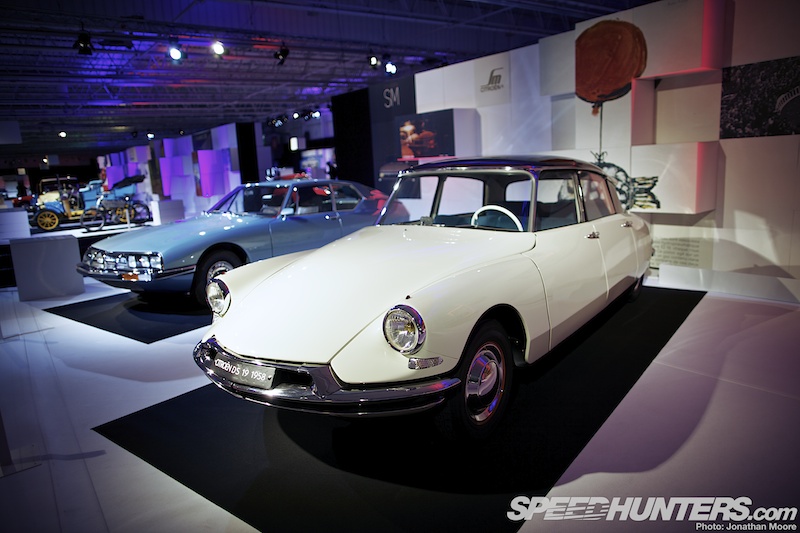 Citroën always seem happier when they're allowed to be a little bit more out there – a concept they're more than familiar with, and it's been most pleasing to see the company let off the leash over the last decade to try and rekindle some of their past glories.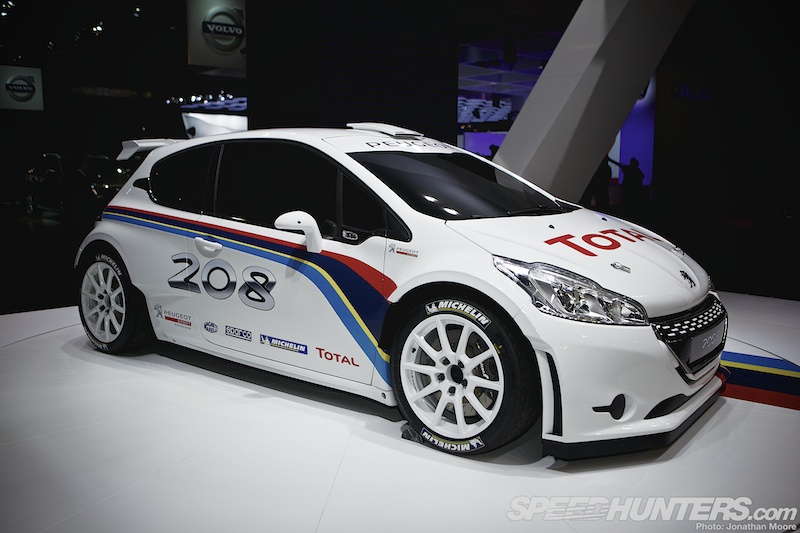 Peugeot's 208 R5 rally car is looking to pick up where their S2000 207 left off: it will be undergoing a full test programme during 2012 ahead of competition in 2013. The classic Peugeot Sport racing stripes look perfect on the outside of the R5, and go a long way to forgiving the reduced size 1.6-litre turbo on the inside – part of the move across all manufacturer-based racing series to bring in smaller, more road-relevant engines to competition.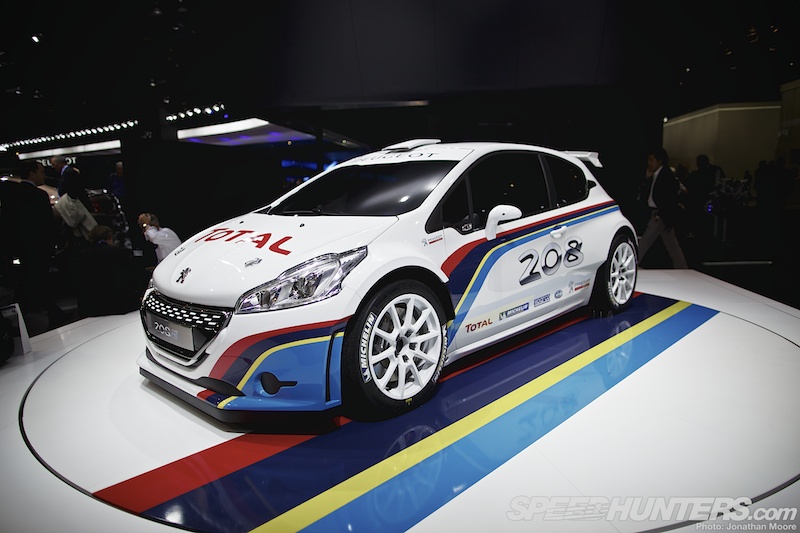 At the moment the R5 is just being targeted at national rallies, with the top-line event an entry into the IRC – that might be dependent on the fortunes of the ailing FIA World Rally Championship over the next year. This is a car that really should be fighting it out on the world stage, in every sense.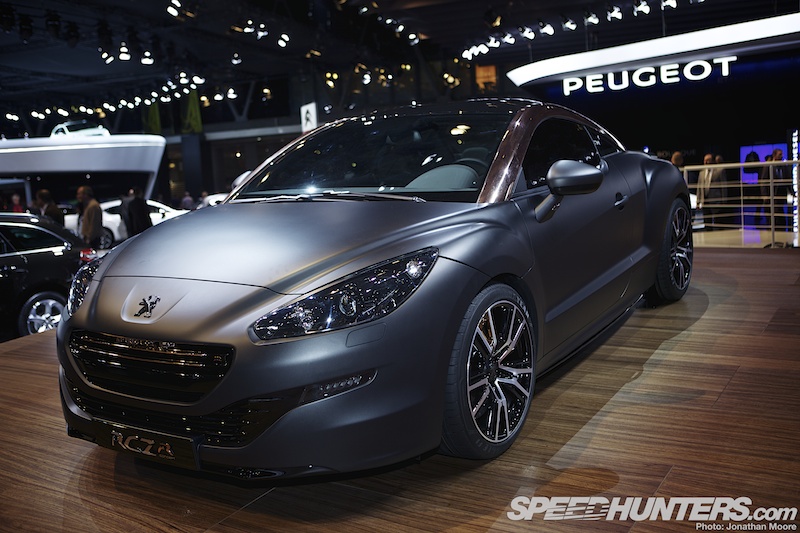 Peugeot's RCZ-R was looking menacing in this flat black: it will be the top of Peugeot's road-going production car range in the power stakes, though that does mean, well, just 260hp…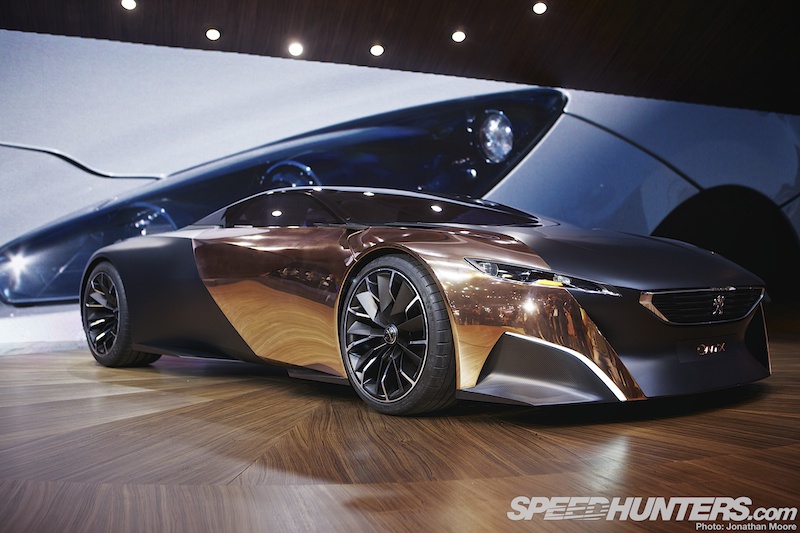 …which pales in comparison to their Onyx concept, whose low-line sci-fi lines contain a hybrid 2.7-litre V8 HDi unit producing over 600hp. It uses pure copper for the wings and doors, complemented by matt carbon for the hood, roof and rear. It's a stunning car: long, wide and low, it stands barely as high as your midriff. It will need a rope-and-pulley system to get in and out of…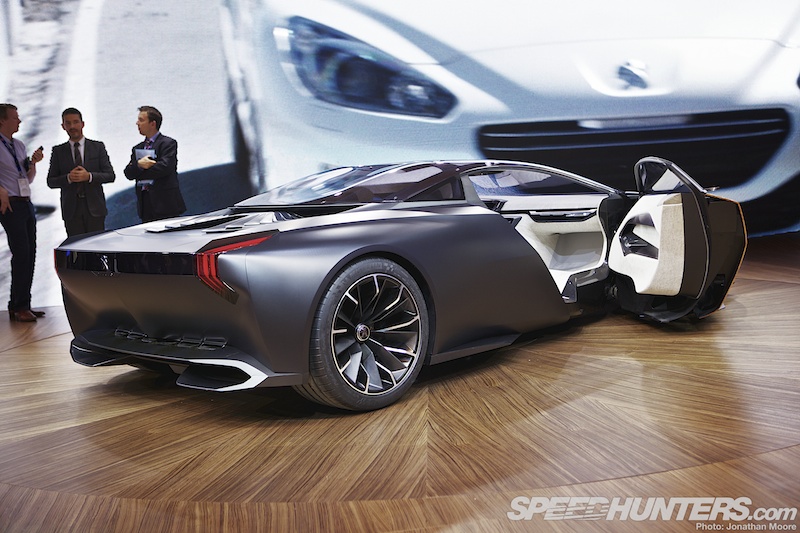 The rear light clusters are made up of programmable LED clusters, so cycle through designs and text, computer-game style, whilst the cockpit has been made from one solid piece of felt. It really does lend the cockpit a unique feel, compared to so many modern concepts sporting an overload of shining metal or carbon.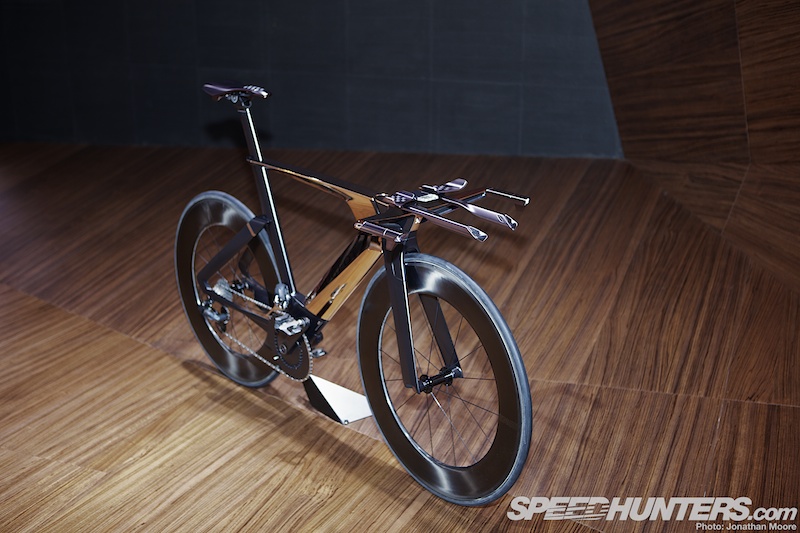 As if Peugeot's Design Lab weren't busy enough with cars, they've also been playing with two-wheel and three-wheel toys, like the complementing Onyx concept bike. You'd have to pedal some to keep up with the car, though it doesn't exactly look slow!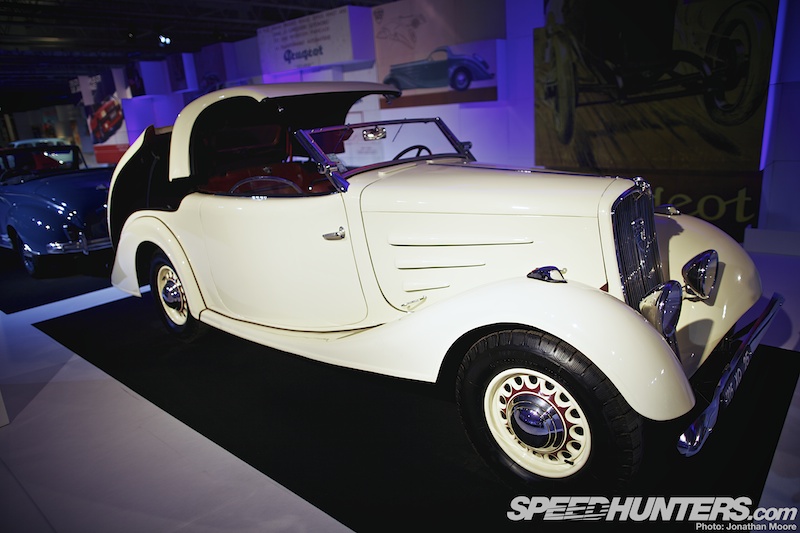 Over in magical Pavillon 8, Peugeot also showed off their rich history of innovating, like the 401 from 1935. Hands up who thought that automatic folding roofs were a new invention? Think again: Peugeot were the first to introduce the system, which they called Éclipse and had first trialled in 1932.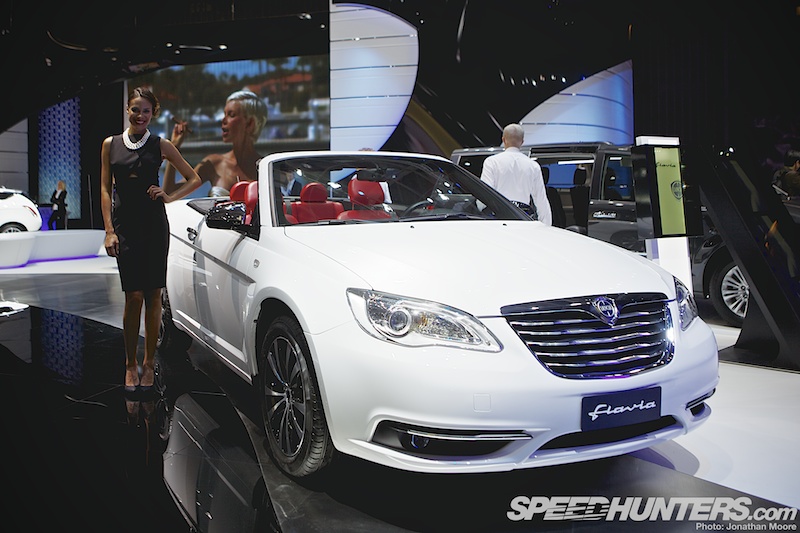 Unfortunately Lancia's folding soft-top seemed to show that the classic brand have some way to go to recapture their mojo.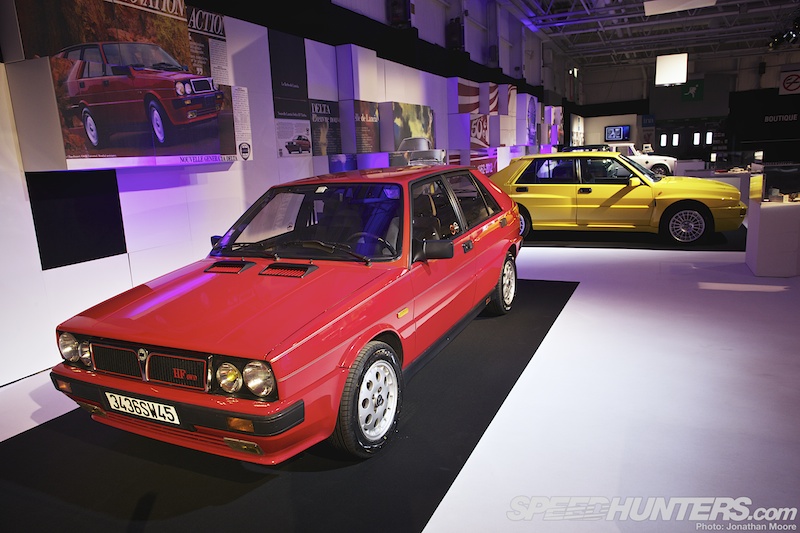 Especially when Pavillon 8 contained all too clear reminders of what the companies in the main halls had been capable of in the past.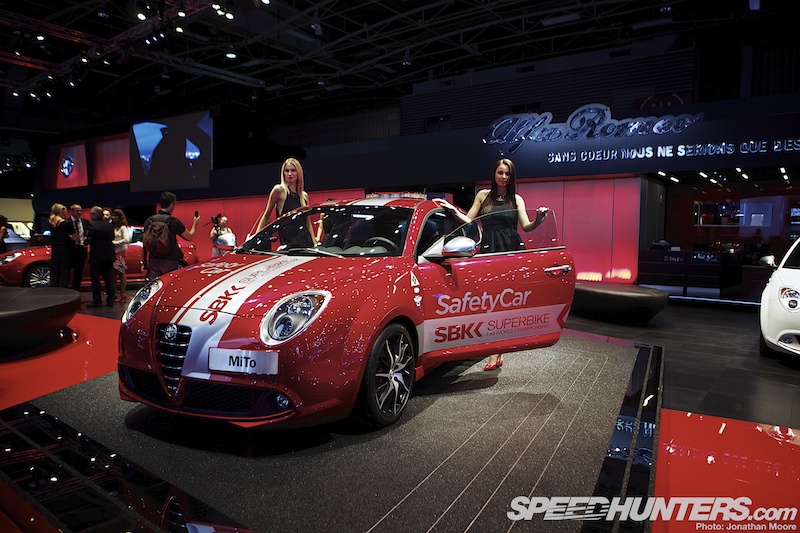 The Italians were corralled into their own corner, gathered around the Fiat mothership. Alfa are still in a holding pattern whilst they restructure ahead of planned new launches, and have just two production models at the moment: the Mito and Giulietta. A sign of their confusion is that they're currently sponsoring bike racing… Come on Alfa, stop messing about!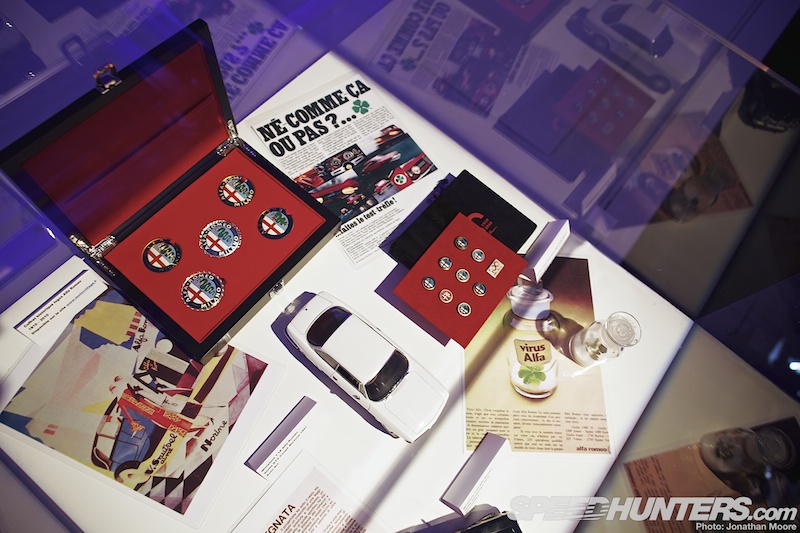 All emotions again led back to Pavillon 8…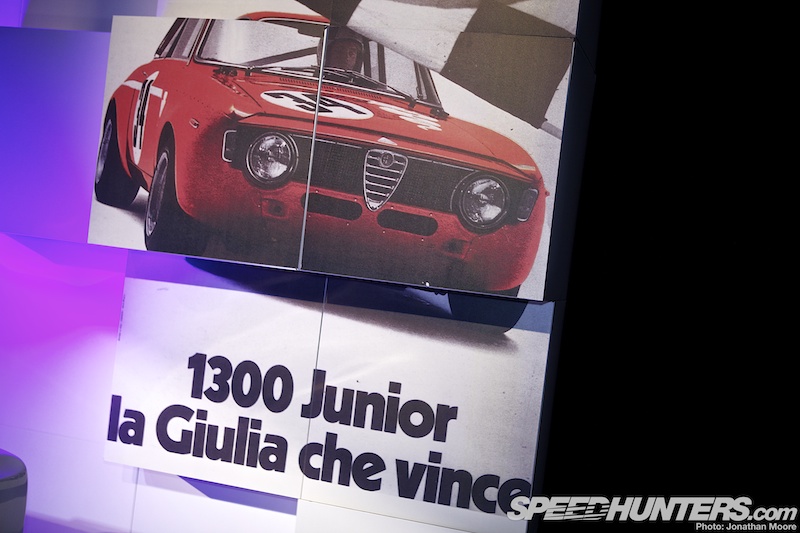 …as this is a company who are more than used to winning in motor racing.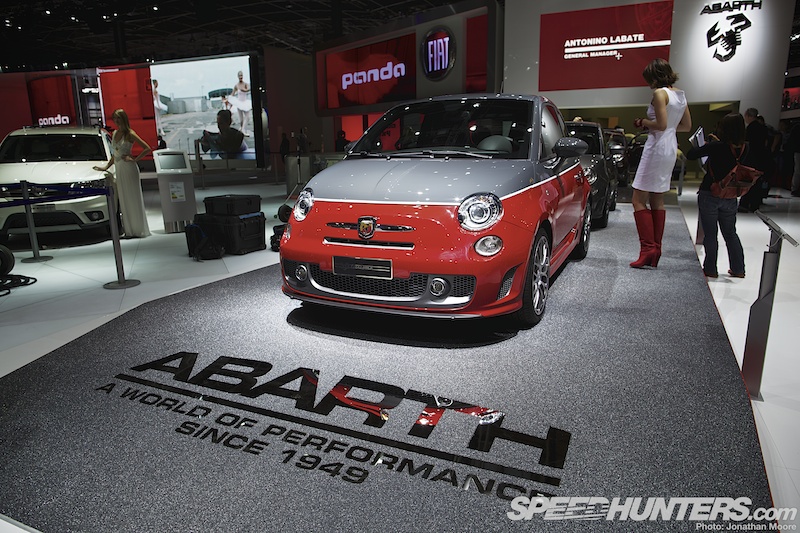 The Fiat and Abarth 500s have been a total success for the group, leaning on the way that the new MINI had become so popular, but remaining just that little bit closer to the original concept.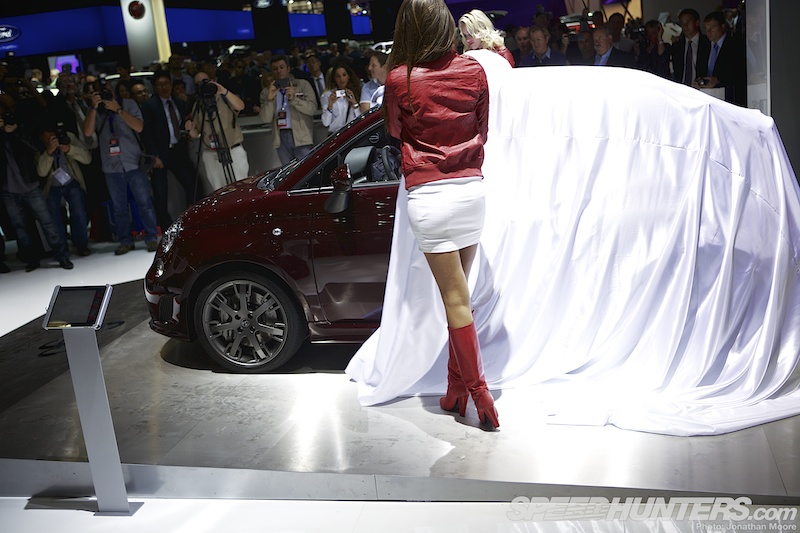 Whereas MINIs are getting as big as articulated trucks, the basic 500 is still looking great. Abarth used the Paris show to launch their new 695 Edizione Maserati, a 180hp pocket-rocket.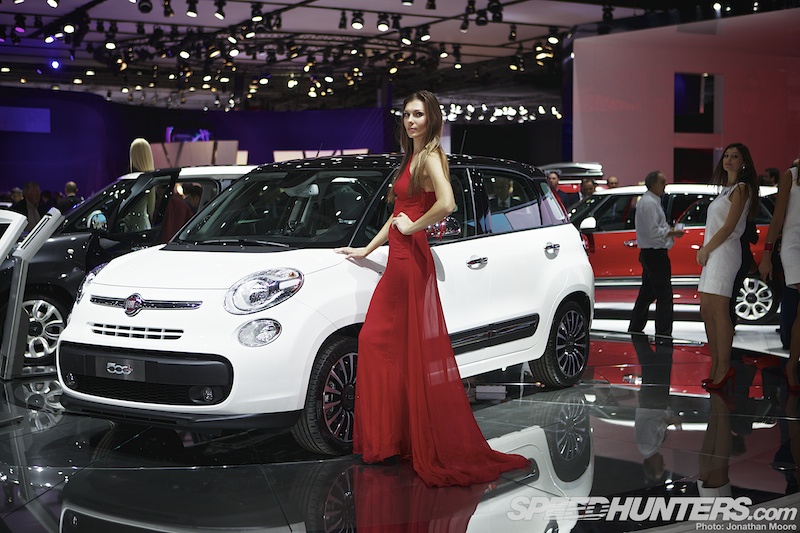 Actually, what was I saying about Fiat keeping true with the 500? I think we know what the L in 500L stands for, and it shouldn't. A 500 should be small by definition. They had to employ extra-tall models just to offset the bloated new SUV.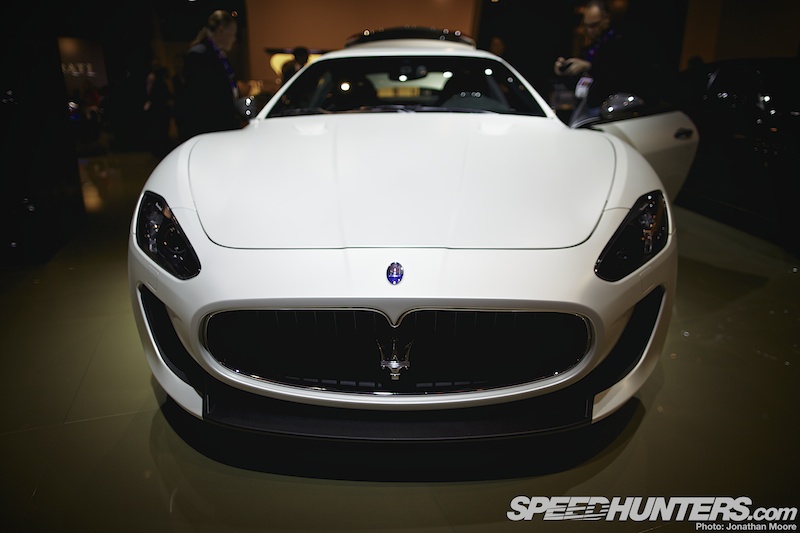 For large in the best sense it was time to head to the Maserati stand, tucked away in a corner with a very solid glass wall in between the cars and the assembled throng. The best thing about cars with enormously long noses is knowing that they need to be this big to fit big engines in. The only thing better is the exhaust note.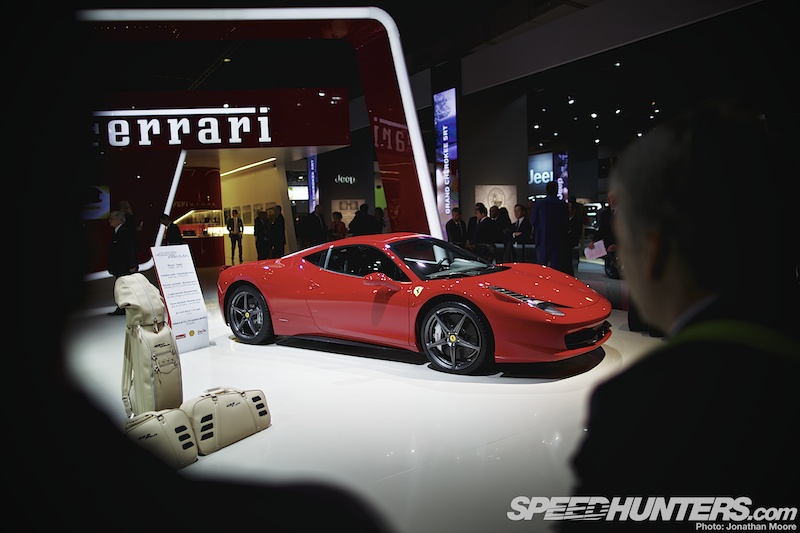 Ferrari took pride of place in the Italian corner, showing off their current range of V8 and V12-powered sportscars.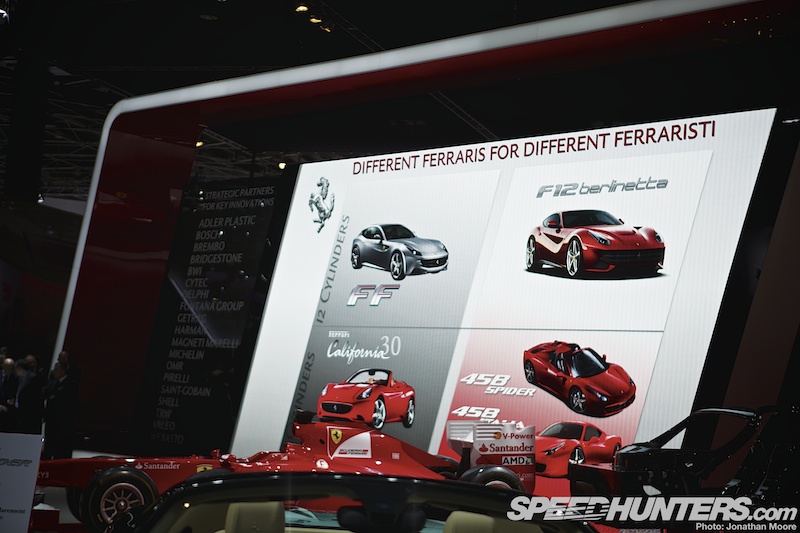 I actually found it strange to see that Ferrari had a sales matrix: I just assumed that every so often they just feel like making a new car…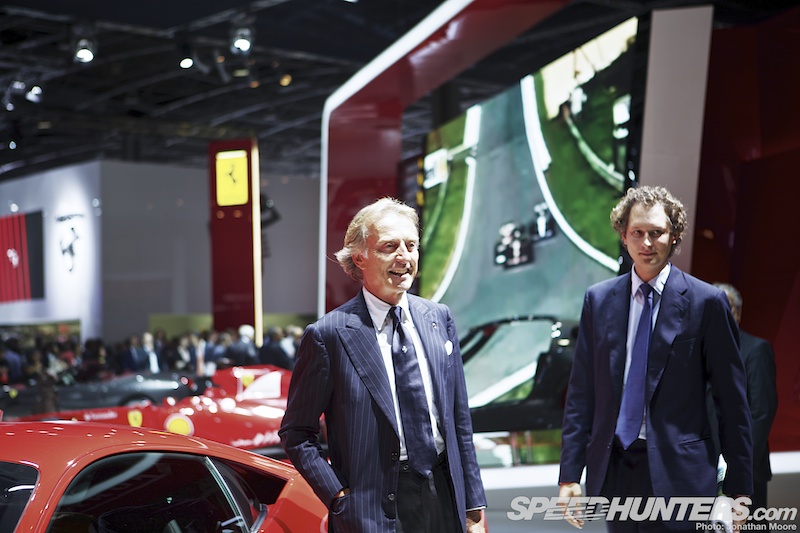 Two of Formula 1's big guns were present in Paris: whilst Ron Dennis awaited the hour for the launch of his P1, in the mid-afternoon of the opening day Luca di Montezemolo addressed the big crowd of journalists to show videos of his holidays and a new car he's building in the garage…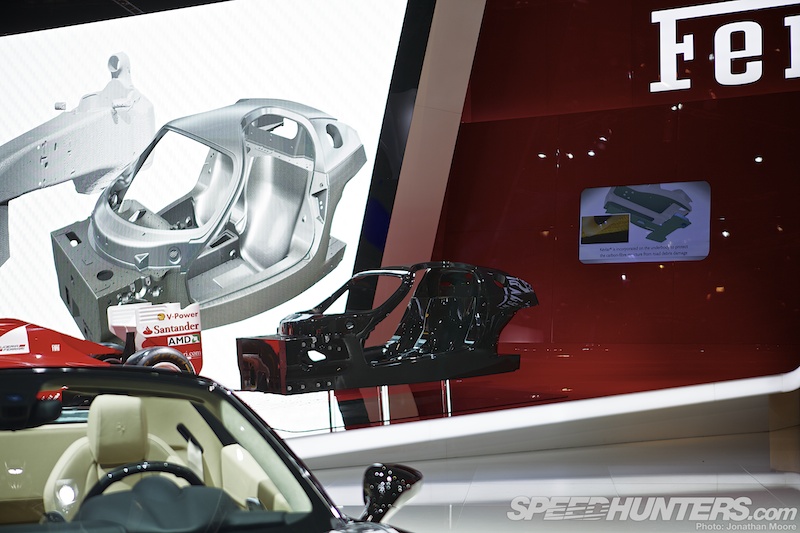 …otherwise known as footage of Ferrari's success in Formula 1 and the prototype carbon tub for what will be Ferrari's new hyper-car – the shock there that it too will feature a hybrid power train.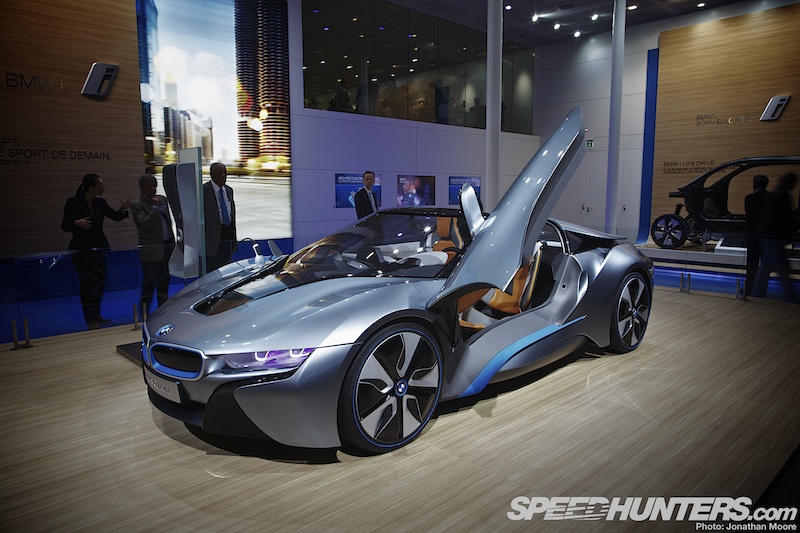 This car is the future. The i8 is Blade Runner for real (without the flying, I'll grant you), and it's going to be on the roads next year. I find this incredibly exciting. This is no Prius or other green box-ticker: this is a real sportscar, a concept that will deliver on its promises – if very, very quietly…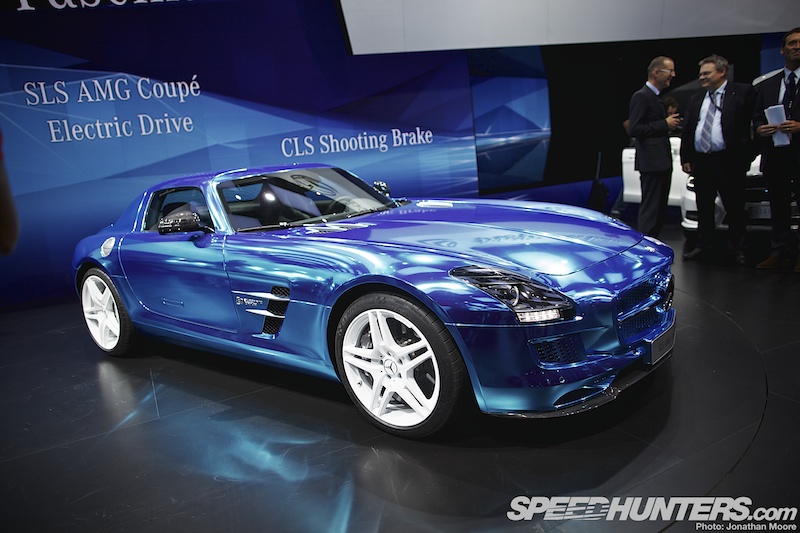 Mercedes-Benz showed that you could also take something current and inject some – excuse me – current into it. The SLS AMG Coupé Electric Drive (shown here in AMG electricbeam magno colour!) is the most powerful car AMG have yet produced, with 740bhp on tap from the combination of four synchronous electric motors. Linear delivery from the pure electric power will give this all-wheel-drive electric monster frightening acceleration. Realising the impact on the driving experience of the lack of sound, the AMG boffins have also come up with a noise-cancelling and enhancement system to deliver a 'real' driving noise to the cockpit!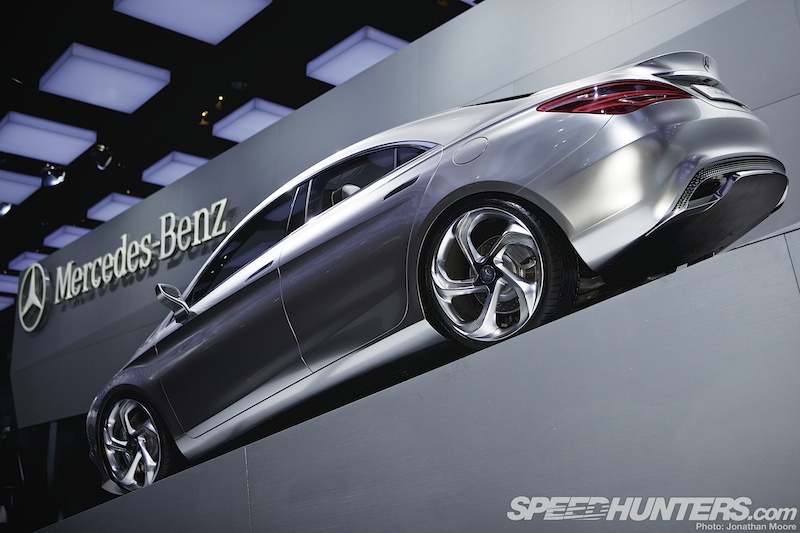 Mercedes-Benz also displayed the Concept Style Coupé, its big four-door that was unveiled at the Chinese Motor Show.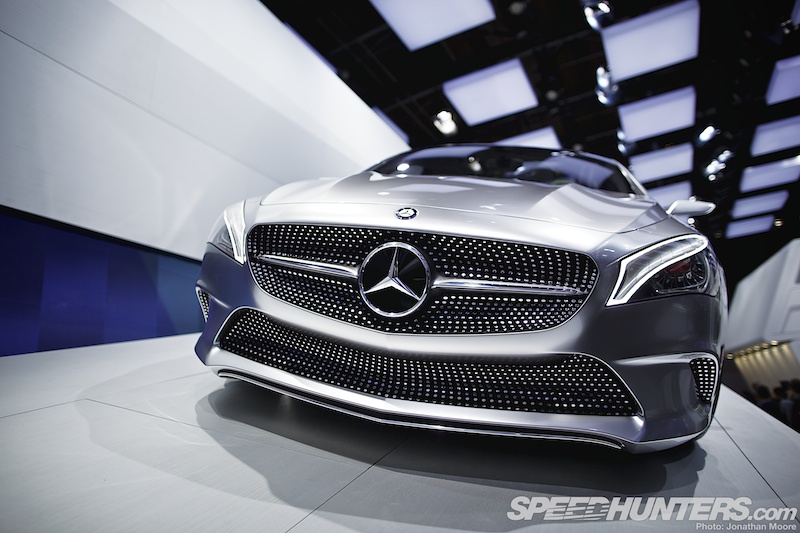 The CSC has a big panoramic glass greenhouse, but its best aspect is the grill: the spiky detailing offsets the mood lighting effects of the multiple LEDs in the headlamps and indicators.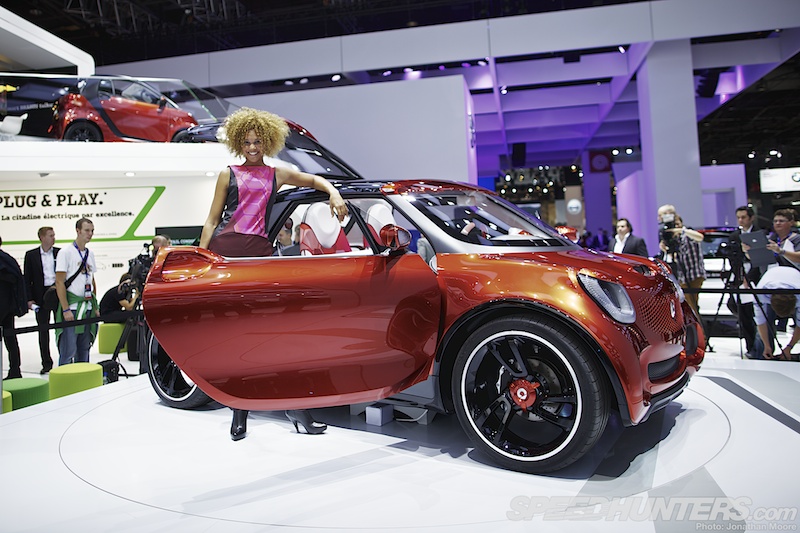 Are Smart out-MINIing the MINI? You can link up your phone to your all-electric Forstars, which in itself isn't big news – it's something that most of the manufacturers are now touting as standard. However, with the Smart you can then use the projector mounted in the car's hood to project your phone's screen onto whatever convenient surface you find!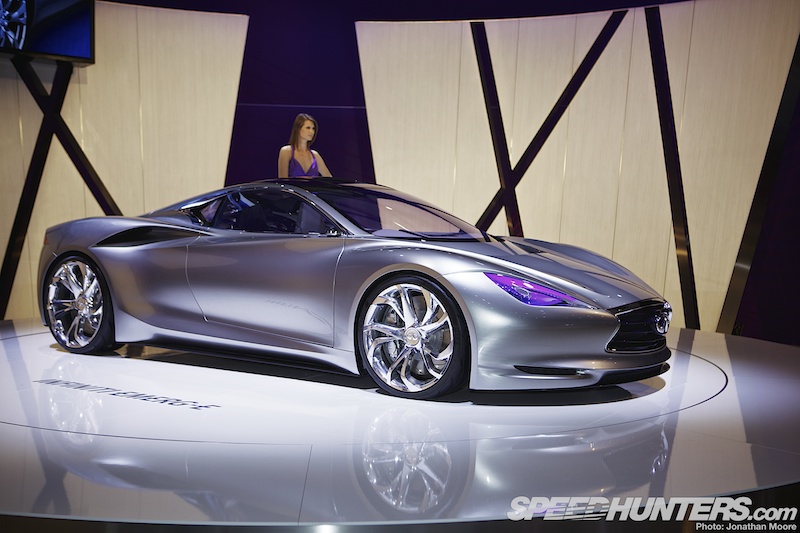 The Emerg-E concept was on a slow rotation on Infiniti's stand, a riot of silver and purple, allowed into the periphery of the overwhelmingly Gallic centre of Pavillon 1 no doubt thanks to the origin of its Nissan/Renault alliance.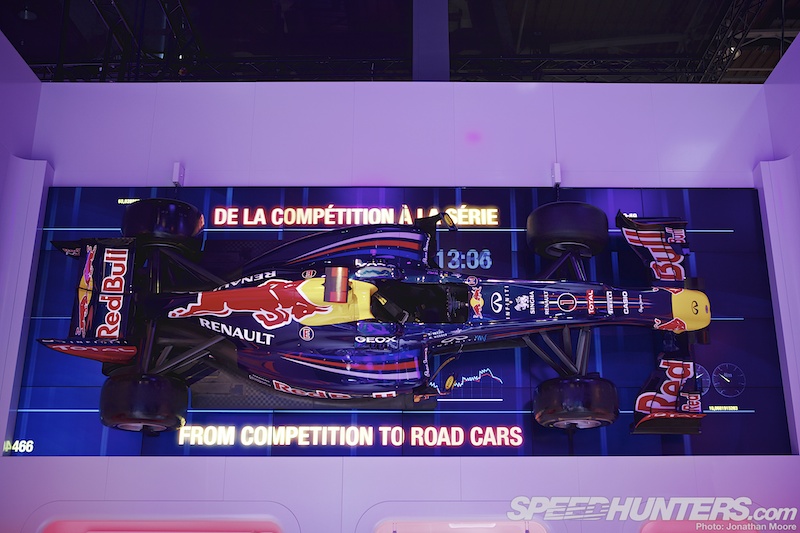 There also seemed to be a surfeit of Red Bull F1 racers to go round: one F1 car adorned the Infiniti stand, with a second hanging up in the Renault Engines area.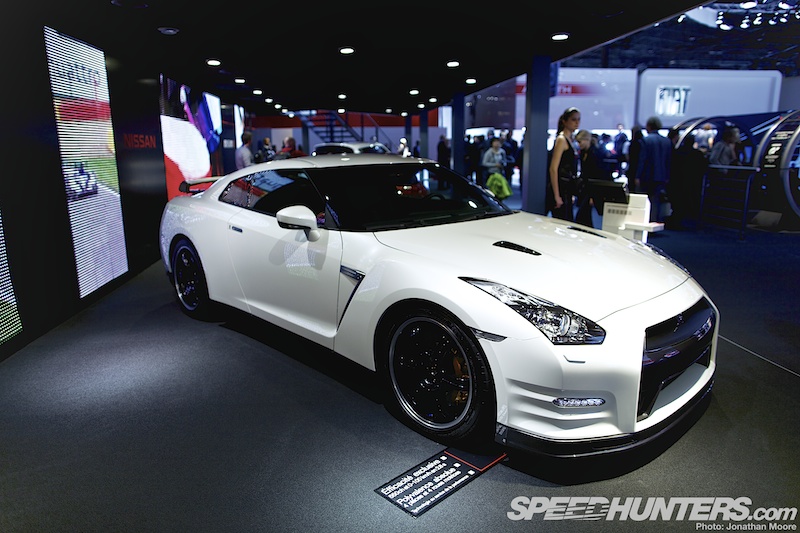 Nissan's exhibition revolved around a central arena containing their new, you guessed it, SUV, but at the north end of the stand was a reminder of all things good.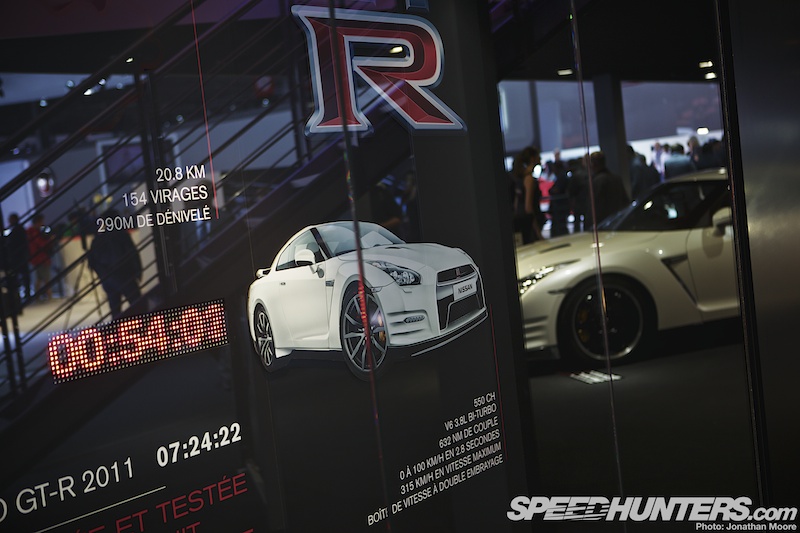 The GT-R's stunningly quick times around the Nordschleife was still being celebrated: Toshio Suzuki's time from 2011 is still held up as a landmark time for a stock car.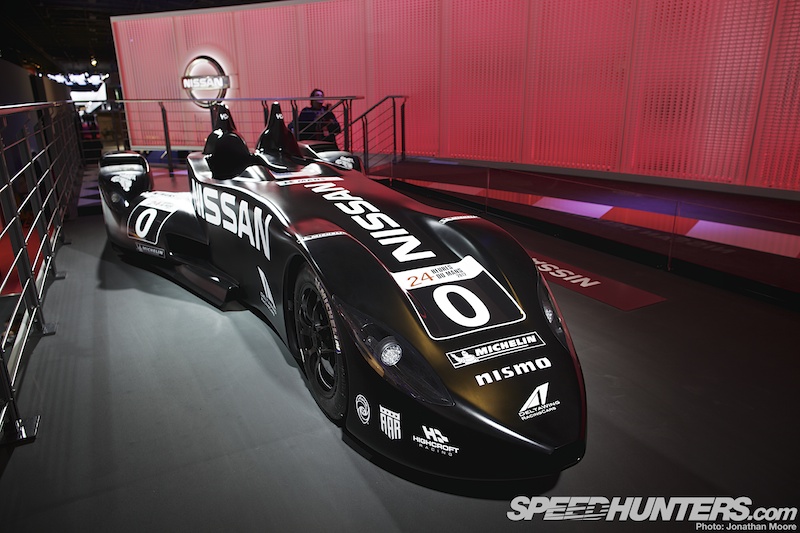 On the mezzanine above the road-going rockets was evidence of Nissan's recent forays into prototype sportscar racing: a mock-up Deltawing…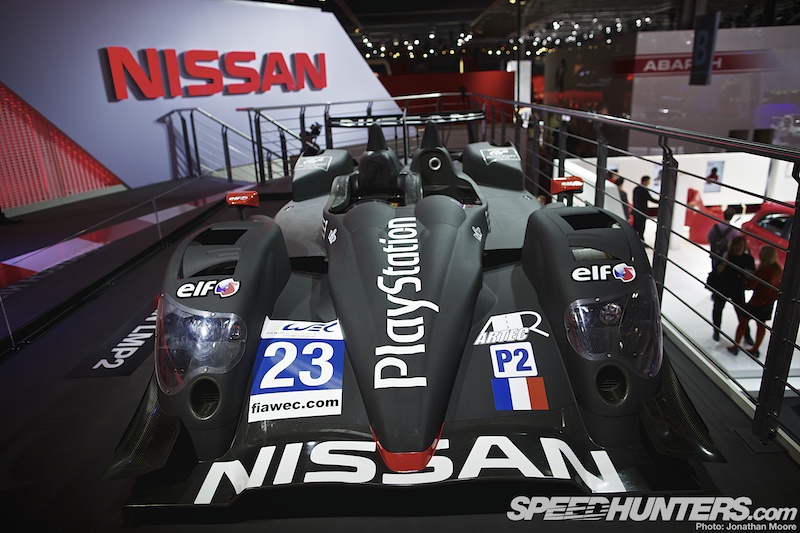 …and Nissan-powered Oreca LMP2 from the World Endurance Championship.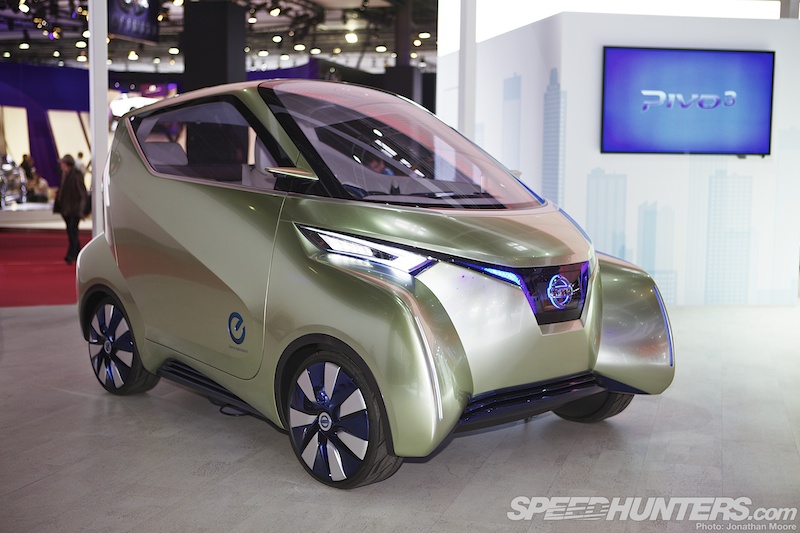 When you compare it to this, well, you can see why Nissan might need to remind people of their performance credentials… Electric car is so angry!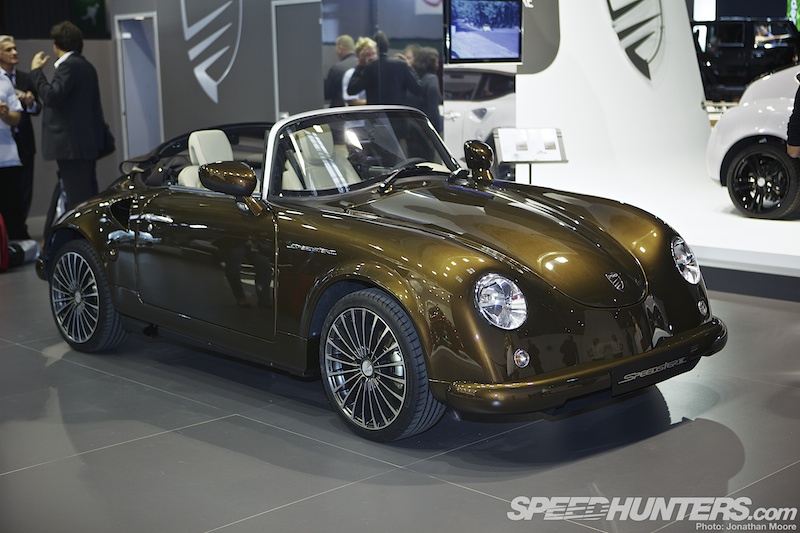 Pavillon 1 also held MINI (cars too big), Ford (cars on their side), Volvo (cars too blue) and Rolls Royce (cars just too much car), but tucked away at the top of the hall were specialist French manufacturer PGO. Their slogan – 'Why settle for classic when you can have unique' – contains no small measure of irony, given the deliberate Speedster cues to their toy-car looking but strangely appealing models.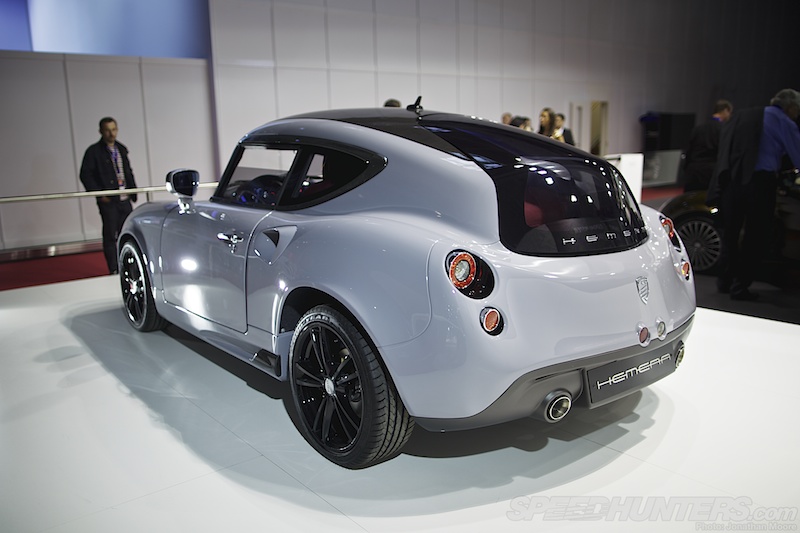 The Hemera coupé adds in some Alfa TZ1 'breadvan'-alike rear styling; I'm still not sure about unique, but you'd definitely stand out in a PGO! Next up, in the final instalment from Paris we'll get racing with Bentley, jumped up with Jaguar, all samurai with Lexus, touring with Honda, exotic with Chevy and frankly confused with Furtive.
Jonathan Moore
Speedhunters at the Paris Motor Show 2012