Paper will always remain paper, no matter what. Over the last decade the web has really reinvented the way we get clued up in anything from the latest news, to the thing we all love the most here, cars. We are all now used to seeing awesome content from each corner of the world, presented to us at an impressive pace. It's always there, from multiple sources and for the most part free to all end users. But most car guys out there, no matter how much they see online will always continue to check out magazines and books. The tangible quality of a well laid out publication is something we can take our time to appreciate, slowly read cover to cover and store away for future consultation.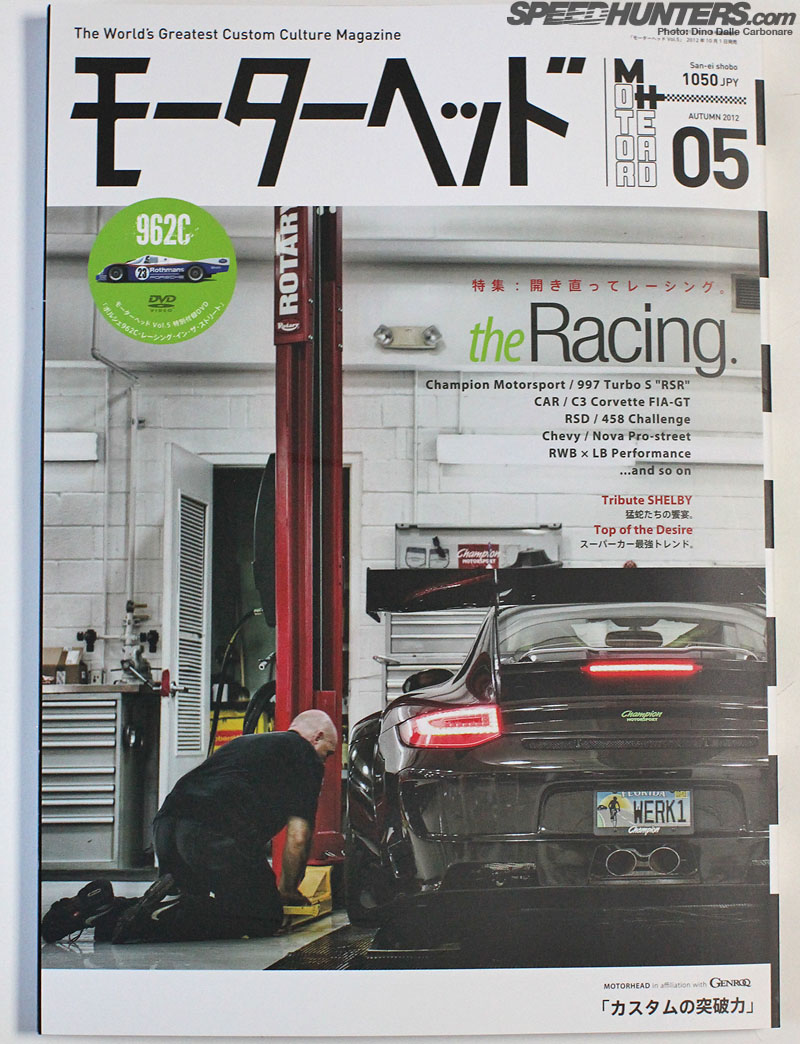 You may remember that I've talked about Motor Head magazine in the past, it is by far one of the most awesome "mooks" currently on sale in Japan and one that I have been checking out ever since the first issue about a year ago now. A mook is what the Japanese call a "magazine-book," usually released every few months and having a special quality, both editorially speaking and of course relating to the print. Today the new issue of Motor Head, number 005, has hit the shops in Japan, again yet another impressive selection of stories coupled with the usual high level of photography…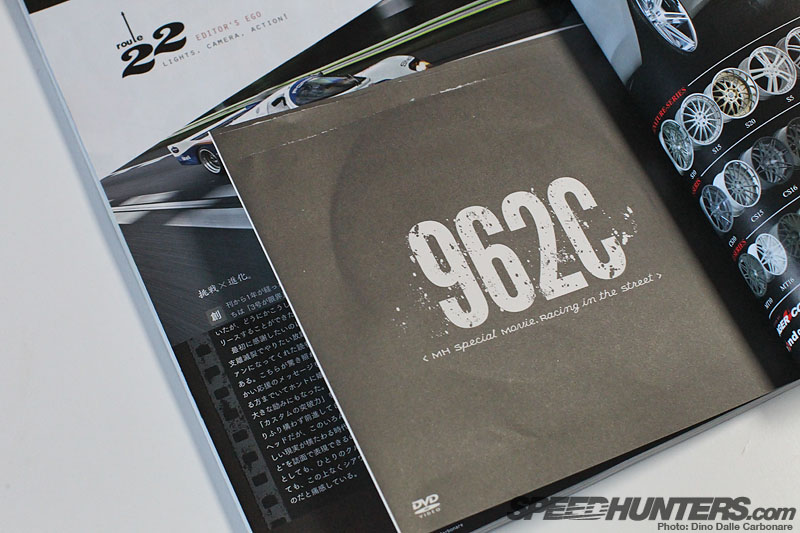 …and even a DVD. It's not every day that you see a Porsche 962C driving around on the streets so the guys at Motor Head wanted to get the readers more involved…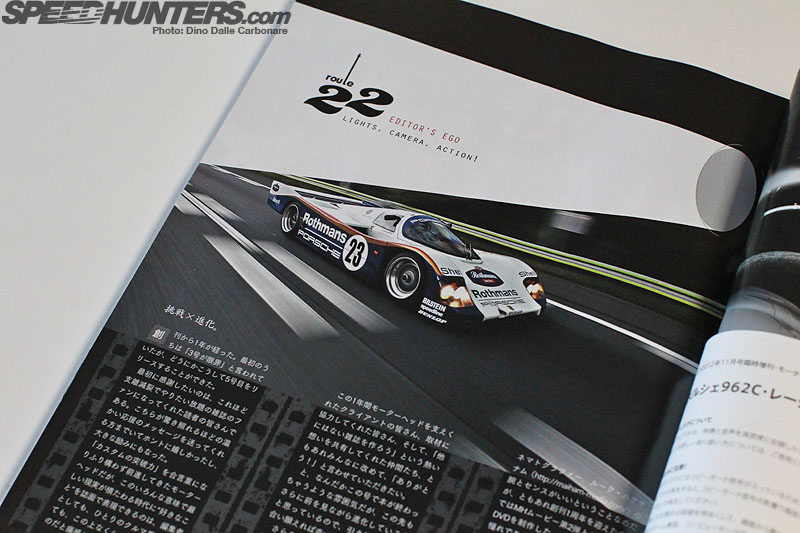 …showing them this awesome car in action. They teamed up with Maiham Media to direct the film of which you can see a short little sneak preview below:
The full web-version with English subtitles will be released next Monday.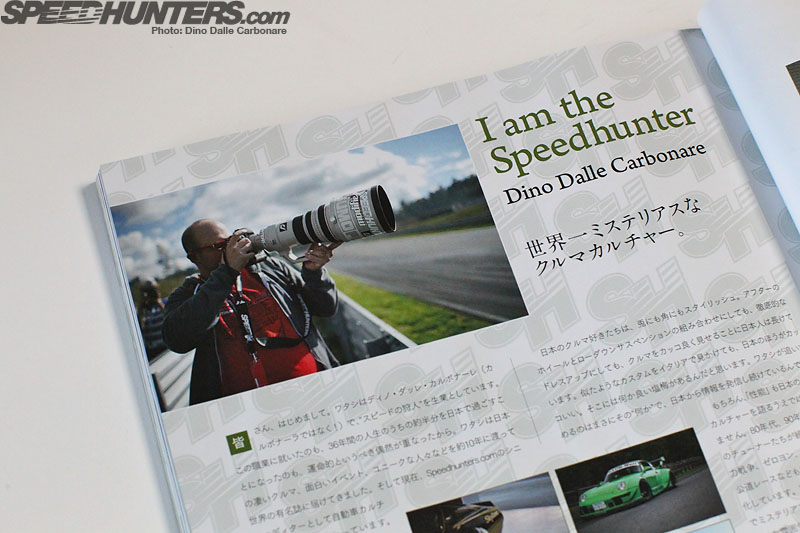 Seeing Motor Head and Speedhunters seem to have a similar appreciation for car culture around the world it was inevitable that we would cross paths in some form or another. From this issue you will find my Speedhunters column on the first few pages of the magazine, my little space where I can freely talk about anything car related, offering a Speedhunter's perspective of the JDM scene to Japanese readers.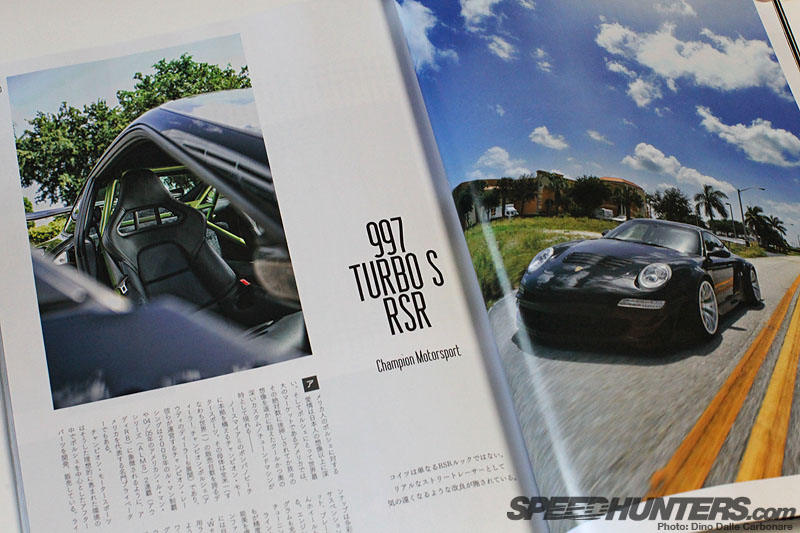 The Motor Head crew often travels to other countries to find gems to feature, like this wild Champion Motorsport Turbo S RSR.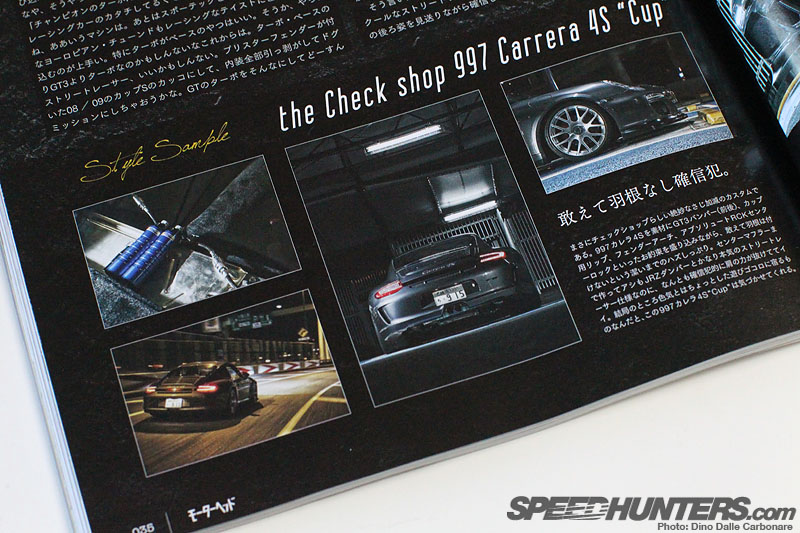 More closer to home they met up with Otsuka-san at The Check Shop to check out his new 997, which he has given a Cup car feel to!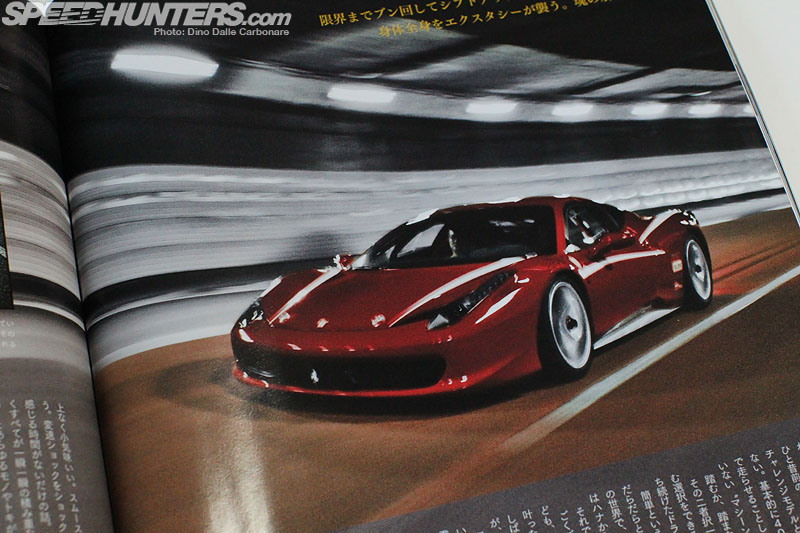 The road racer theme continues with this awesome 458 Challenge which Ferrari specialist RS-D has managed to make road legal!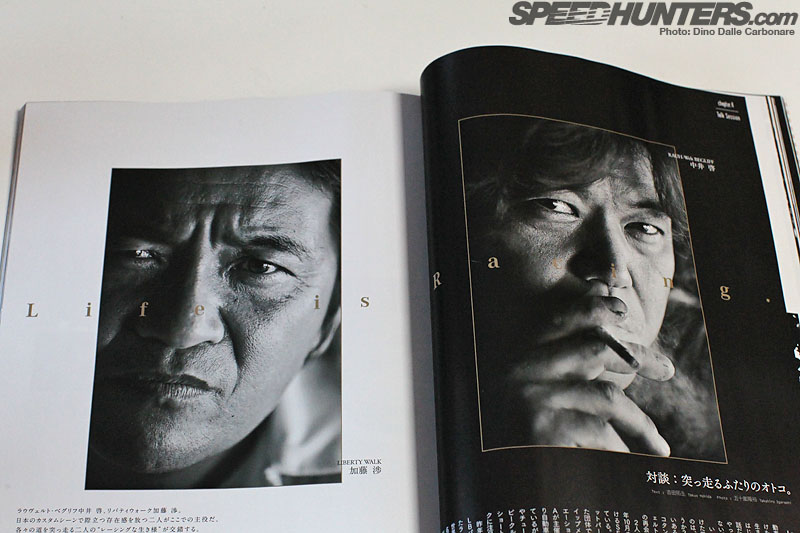 Dig deeper through the mag and you will run across two faces that represent the epitome of the JDM world; Kato-san of Liberty Walk and Nakai-san of RWB, an awesome feature called "Life is racing."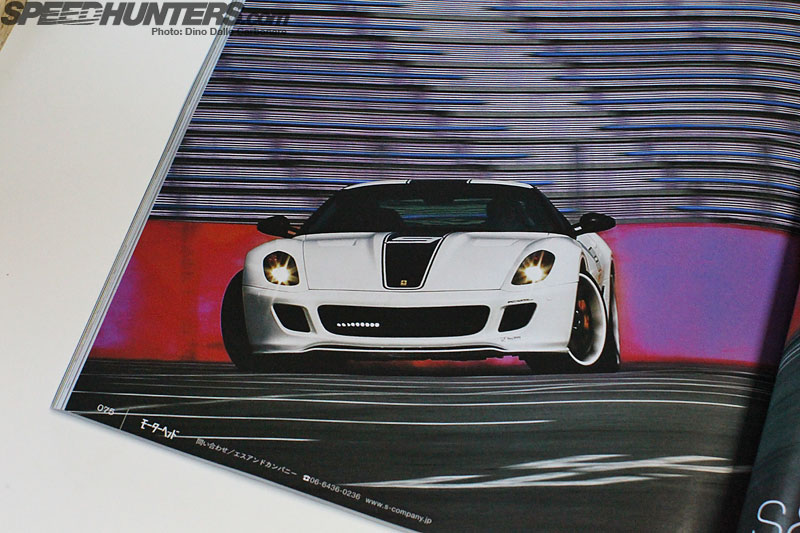 Its not often you see a 599 GTO drifted like it was a D1 car. This is the S & Company demo car, drifted the other weekend at Centrair during the D1 round.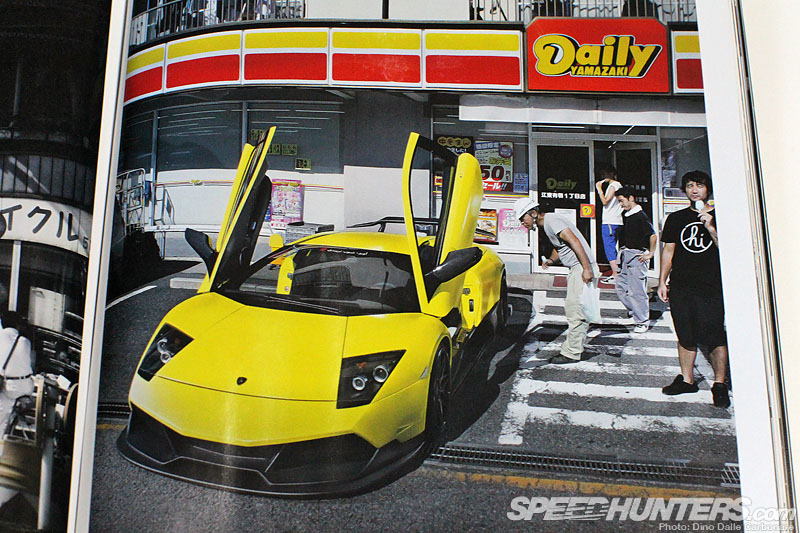 Even if you can't read Japanese, Motor Head serves up superb photography, like this picture taken by staff-photographer Maruo Kono…who you can actually see in the shot enjoying a refreshing garigarikun ice cream.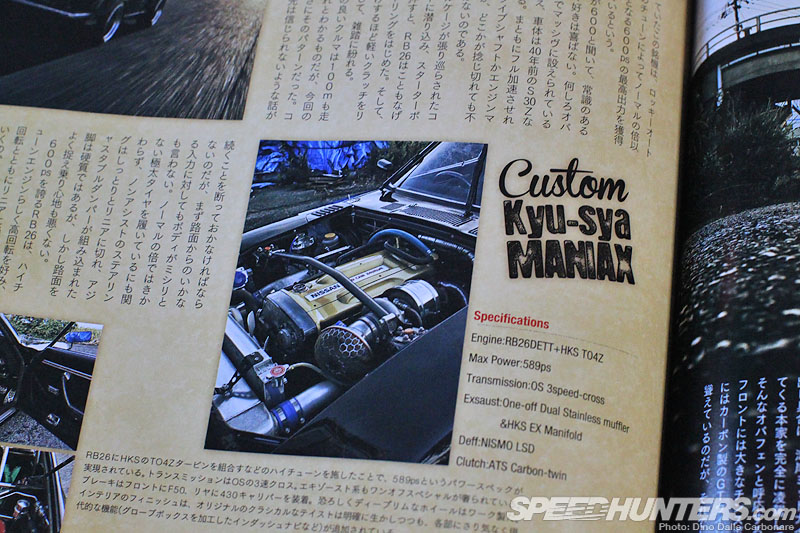 You can always expect to see some nice kyusha cars (historical/vintage cars), and in this new issue they stop by Rocky Auto to check out the RB26-powered S30 track car.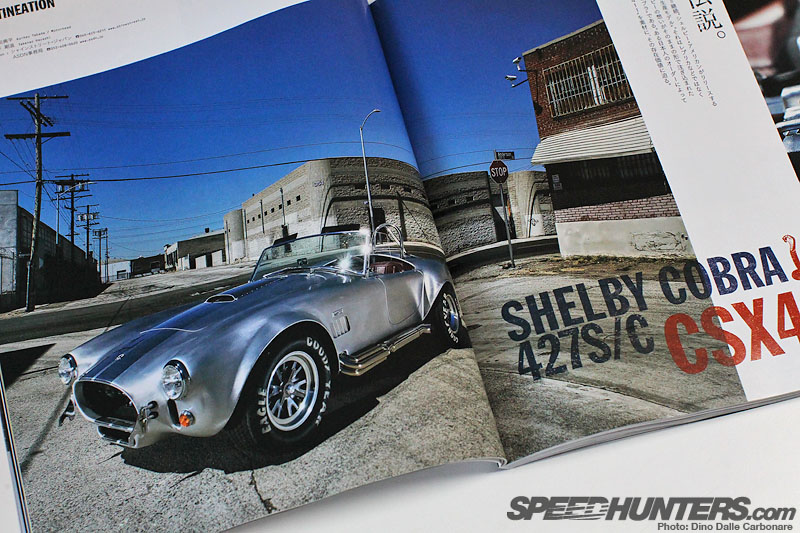 There is always tons of American content in every issue, a scene that is very popular with Japanese readers. 005 has a special tribute on Shelby and his cars.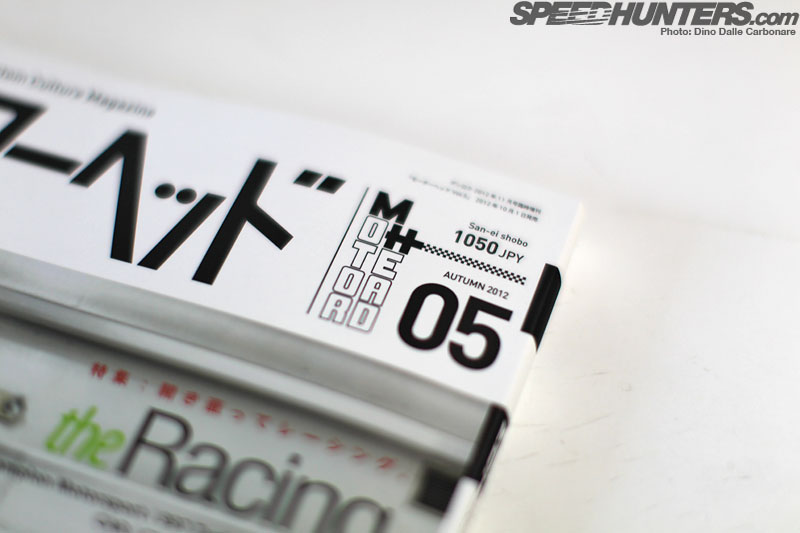 If you are in Japan make sure you check out this new Autumn issue of Motor Head, for those abroad who are after a copy you can pick one up via the overseas section on the San-ei-shobo website.
-Dino Dalle Carbonare