Looking through the #IAMTHESPEEDHUNTER Tumblr feed, I can't help but be amazed at the variety of images coming through. It's the same on Twitter and even our e-mail inbox is getting a huge variety of love on a regular basis. What makes this even better is that all of these fantastic images from around the globe are coming from you, our readers. You're helping to create an amazing record of car culture, the likes of which I've never seen before. The details of how you can contribute are at the bottom of this post.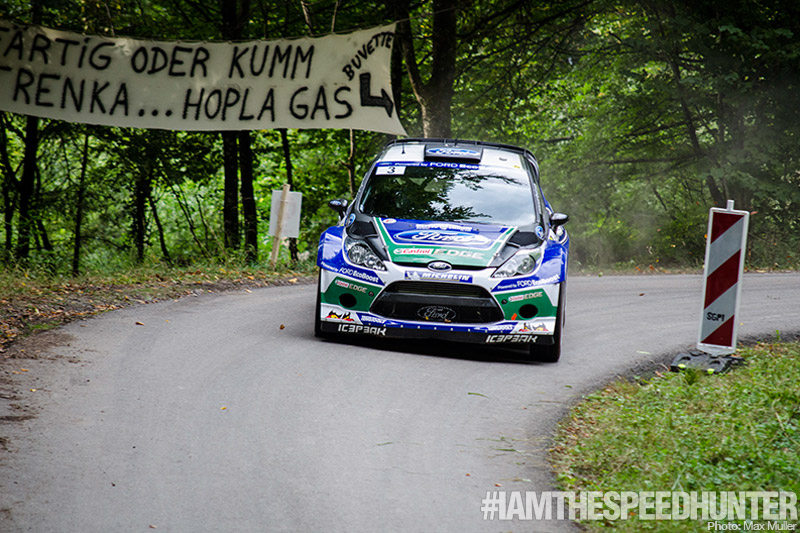 Max Müller managed to catch a couple of stages from last weekend's WRC event in France. The hard charging Fords were again powerless to prevent Loeb earning his ninth world title. Incroyable.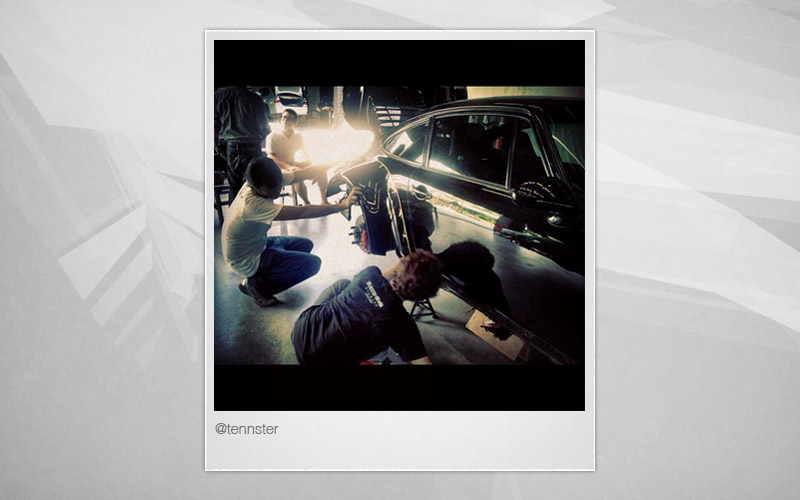 Meanwhile in Thailand, a familiar man is working on another project.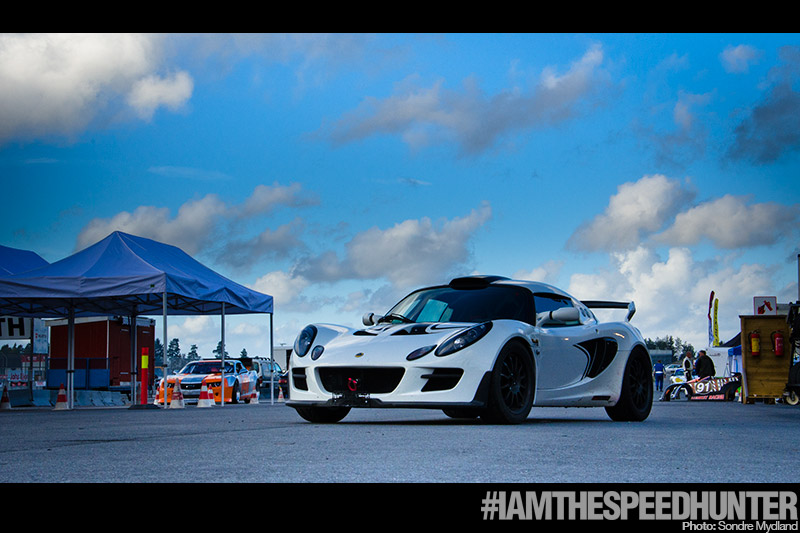 Sondre Mydland contacted us from Norway with some images, including this Lotus Exige.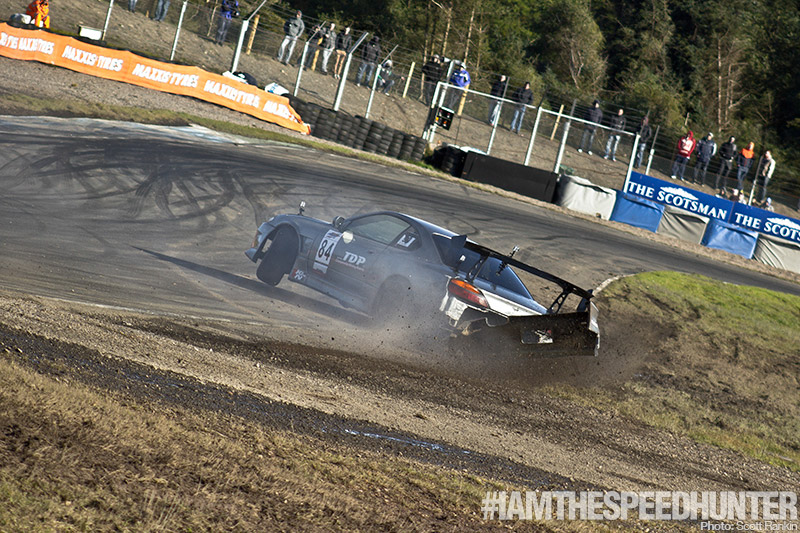 Scott Rankin was on hand to capture some of the action from the British Drifting Championship finale at Knockhill.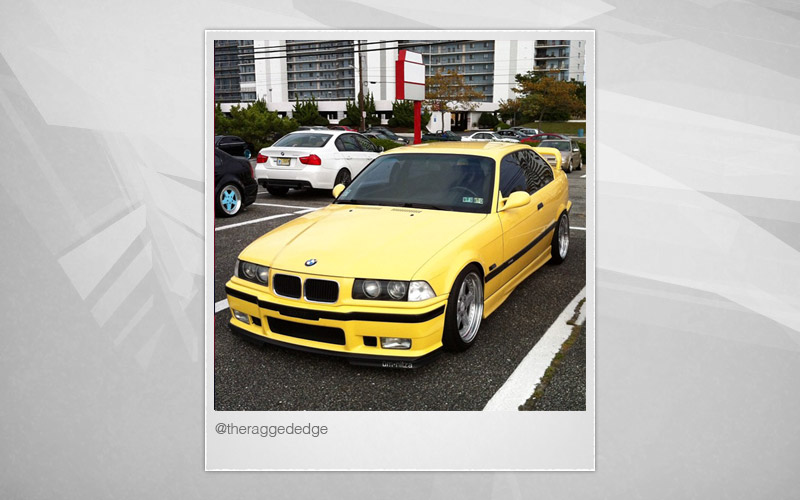 This Dakar yellow E36 caught my attention on Instagram. The car was captured by IG user @theraggededge at the recent H20 gathering in the US.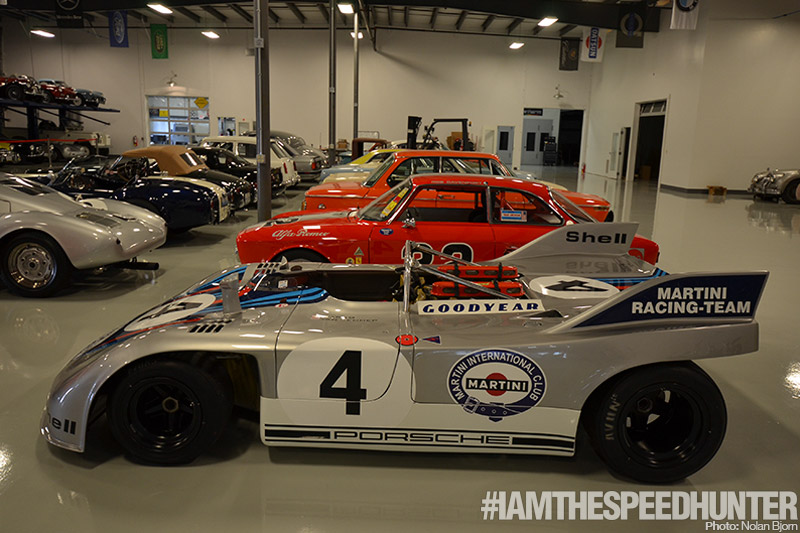 This Porsche 908/3 is certainly keeping good company.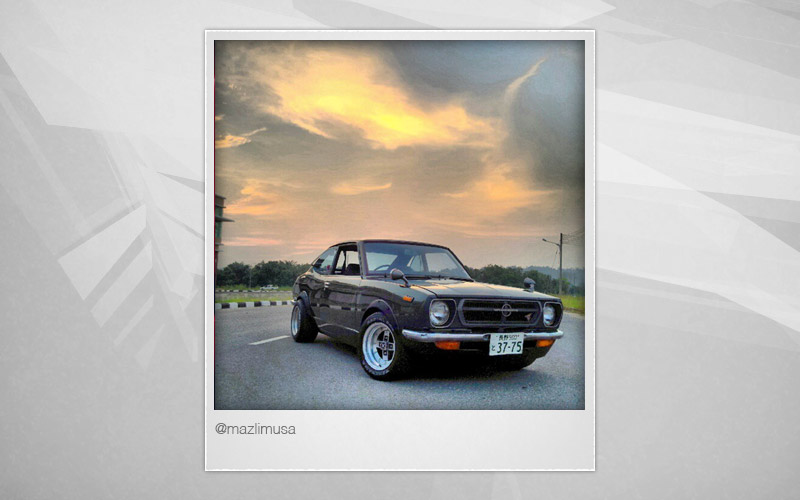 @mazlimusa shared this beautiful Toyota TE27 with us – we thought it was only right that we share the love.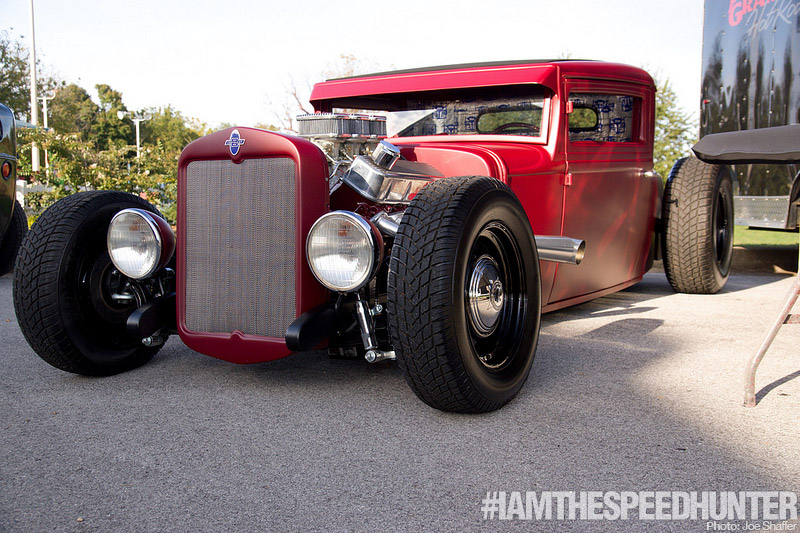 Joe Shaffer sent us in a couple of images from the Voodoo Hoodoo gathering in Kentucky. This Chevy hot rod has my affection.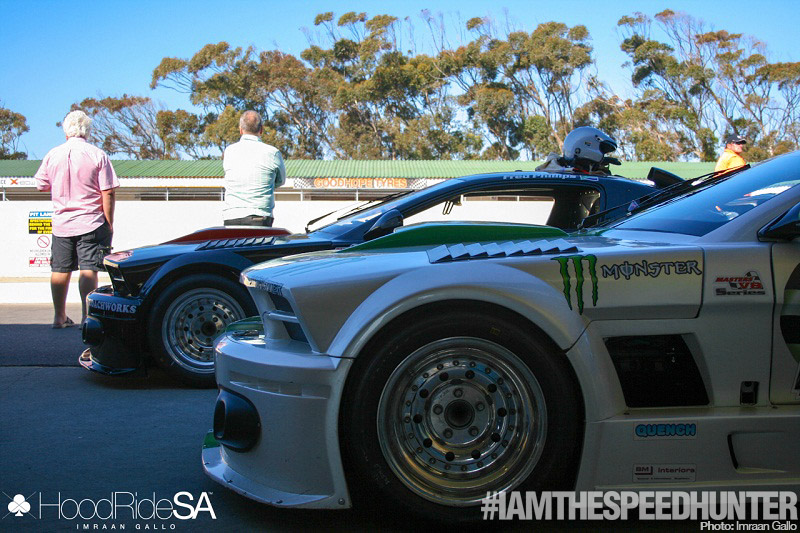 V8s of a different sort and almost half a world away – Imraan Gallo sent us in these shots of two of the Masters V8 Mustangs.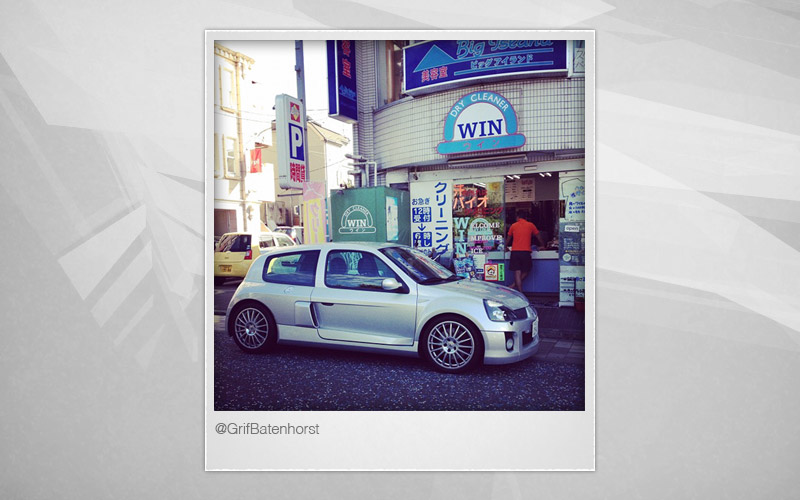 @GrifBatenhorst tagged this shot of the mid-enigned Clio V6 sitting pretty.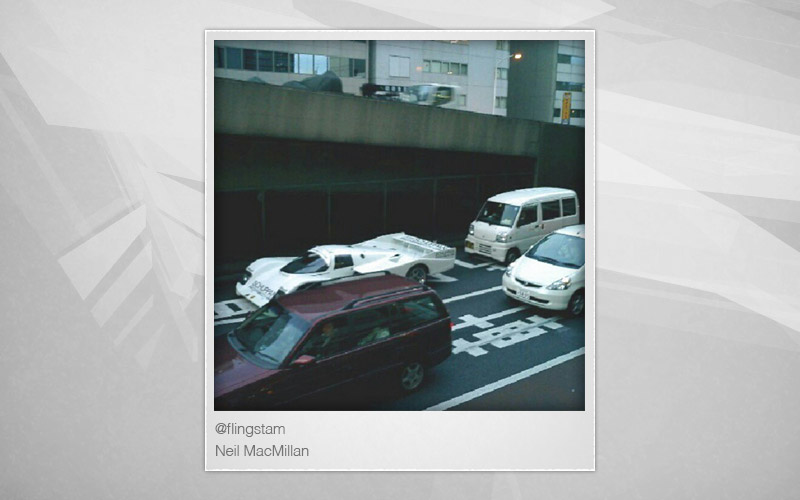 I'm sure lots of you have enjoyed Maiham Media's recent 962 video that Dino posted on Monday. Neil MacMillan was kind enough to share a photograph of another 962 in the wild some years ago. Where? In Japan, of course.
Asahiko Higashitsuz submitted this video to our e-mail address of a local drift event in Hokkaido, Japan. We'll always have time for grass roots action.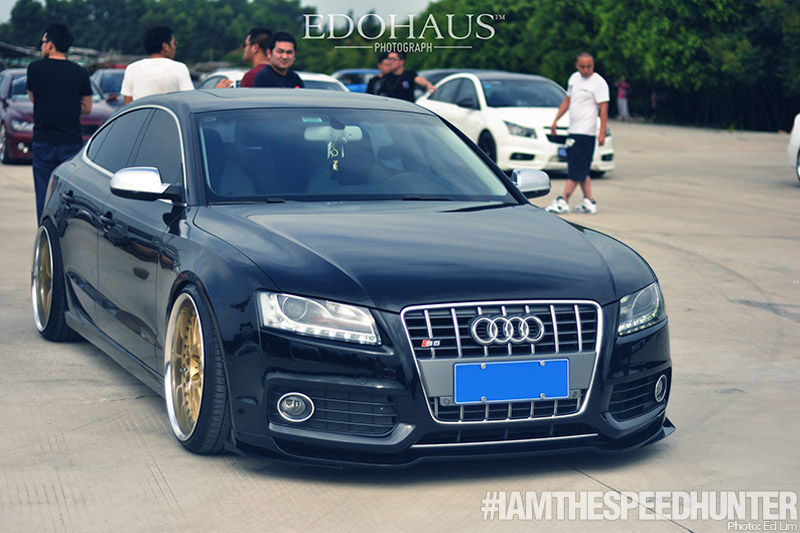 Ed Lim was kind enough to share some of his photographs from a recent meeting in Xiamen, China.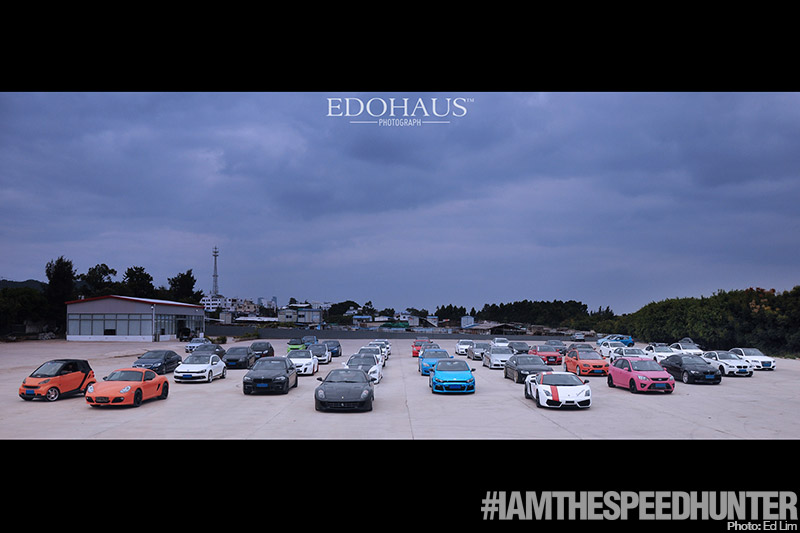 They had an incredible turn-out with an eclectic mix of cars present. We need to keep a closer eye on the evolution of China's automotive scene.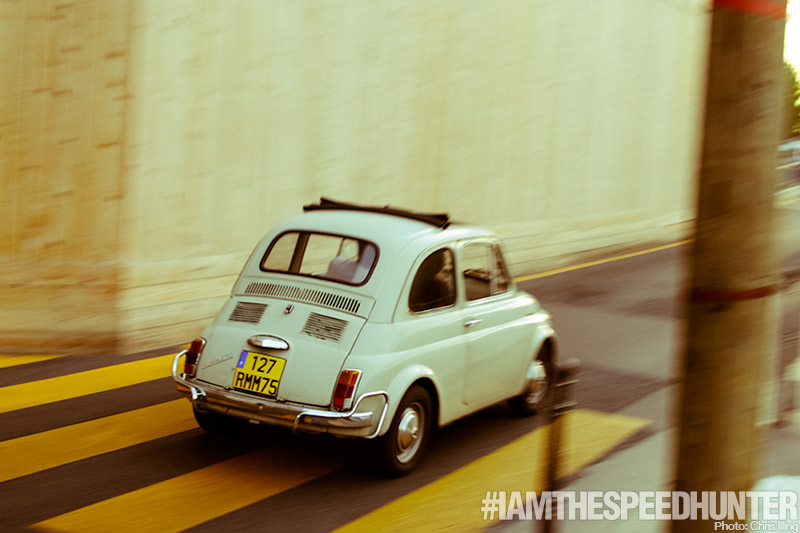 We'll finish up this week's round-up with a shot of a Fiat 500 somewhere in France, taken by Chris Illing. From this 500 to the exotics in China, from the Chevy hot rod to the dirt dropping S15 in Scotland, this is only a small sample of global car culture in recent times. I'm already excited for the next one …
–
Paddy McGrath
paddy@dev.speedhunters.com
About #IAMTHESPEEDHUNTER
We created #IAMTHESPEEDHUNTER to allow you the opportunity to share your skills and car culture experiences from around the globe with the rest of the Speedhunters audience.
How do you get involved? It's simple…
Instagram – Follow us on Instagram at @TheSpeedhunters and tag your own car culture images with #IAMTHESPEEDHUNTER
Twitter – Follow us on Twitter at @SPEEDHUNTERS and share your tweets with the #IAMTHESPEEDHUNTER hashtag.
Tumblr – Visit our Tumblr page to view the latest #IAMTHESPEEDHUNTER tagged images.
E-Mail – If you've been to a cool event and captured some amazing images, be sure to e-mail them to us oniamthespeedhunter@dev.speedhunters.com and tell us a little bit about the event. The images need to be a minimum of 800×533 pixels.
日本のSpeedhunters読者にお知らせです。
Speedhuntersでは、週一回#IAMTHESPEEDHUNTERにて、読者の皆さんから寄せられたカーシーンの投稿写真を紹介しています。
投稿写真は、カーレース、カーショー、イベント等、車に関するものならなんでもOKです。
Speedhuntersで皆さんの撮ったカーシーンショットを世界中のファンに紹介して、あなたもSpeedhunters記者の仲間入りしましょう!
#IAMTHESPEEDHUNTERには、ツイッターかインスタグラムにて簡単に写真を投稿していただけます。
上記方法で写真を投稿する際は、写真に#IAMTHESPEEDHUNTERのハッシュタグを付けてください。
また、メールアドレスiamthespeedhunter@dev.speedhunters.comでも投稿受付しています。
写真は、800×533 ピクセル以上のJPGのフォーマットでお願いします。
上記サイズより小さい写真ですと、すばらしい写真でもサイトの写真サイズの関係上掲載できないことがありますのでお気をつけください。
投稿された写真は世界中のSpeedhunters読者とシェアされますので、あなたのベストショット写真を投稿してくださいね!
また、写真に併せてどういった写真なのか、どこで撮られた写真なのかの説明と投稿者様のお名前を明記の上投稿お願いします。
皆さんからの投稿お待ちしています!