The #IAMTHESPEEDHUNTER program has been running for just over a month now and has grown much faster than we anticipated. Rather than be buried beneath the huge number of submissions we get, we've decided to get on top of it and show more love to you guys and girls. We're going to be bringing you more regular updates from the IATS hashtag, where you provide the content and we'll provide the platform. If you want to know more about #IAMTHESPEEDHUNTER and how to get involved, there's a short blurb at the end of this post. Anyway, let's hear about what Speedhunters' reader Paul Eckelman wants to tell us about the recent Coronado Speed Festival in San Diego. – PMcG.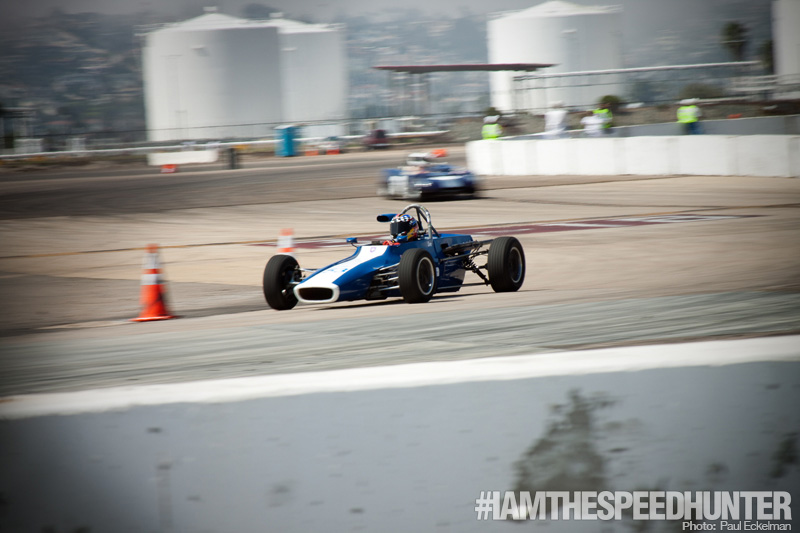 We are blessed to have such a major event here in San Diego. There is not another gathering of vintage race cars, enthusiasts and goings-on in one location like this. This is the 15th year [of the festival], which honours 50 years of the Navy Seals. You might not know it but San Diego is home to one of the largest active Navy bases in the United States.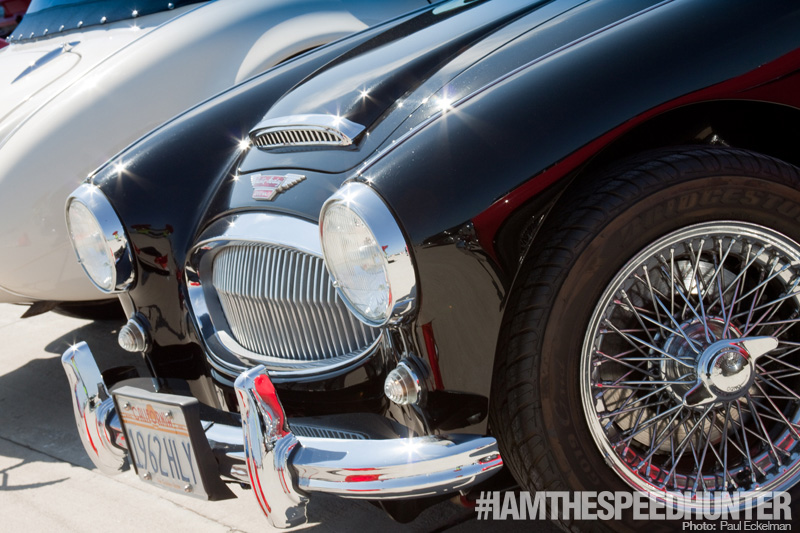 Each year they turn part of a runway into a track. There are still planes landing and taking off in the background, creating a spectacular combination of sensory overload.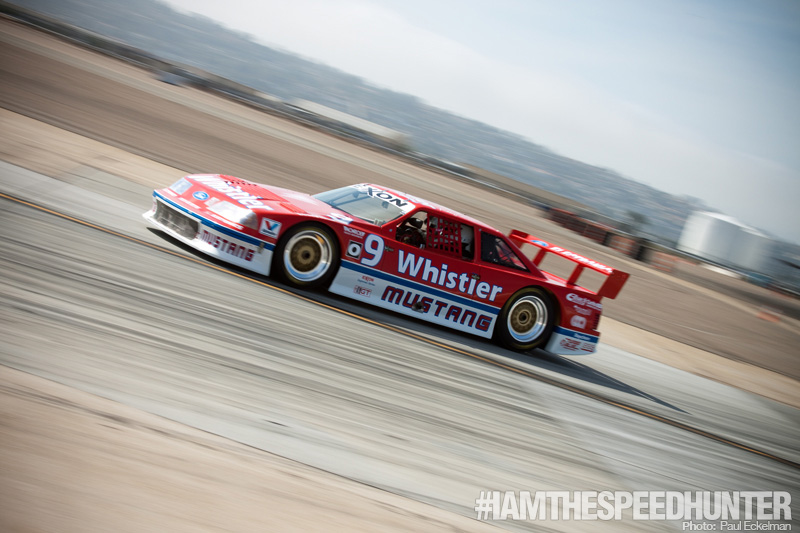 A special tribute to Carroll Shelby was presented to the crowd along with some Mustangs and more Mustangs.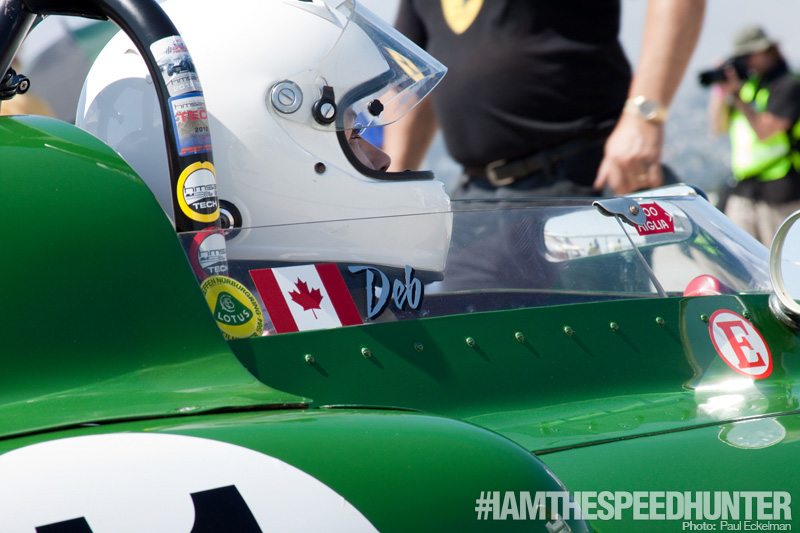 To understand and know each car present you would have to be over 100 years old and have been working at the automotive museum of history and racing combined. I can barely remember the 8 track player happening.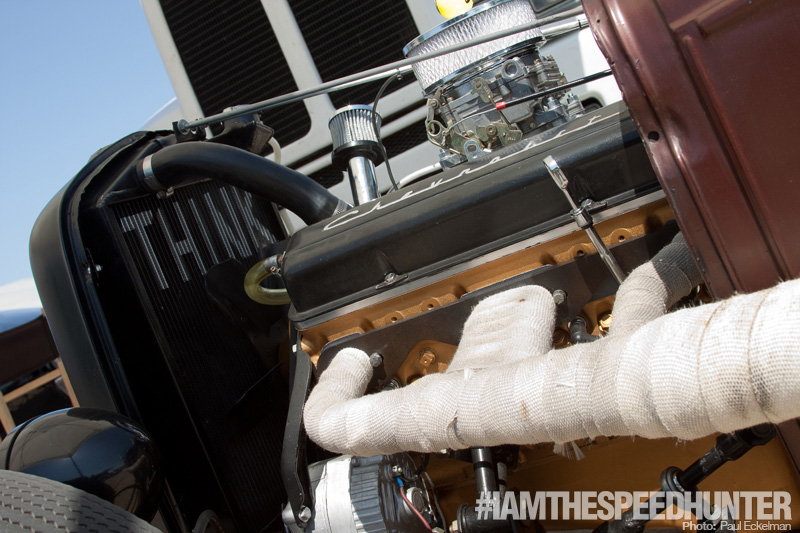 While walking around the pit lane area talking to the drivers and mechanics, the one thing that I heard over and over was "I am here to race, and maybe even win" – the true spirit in the sport.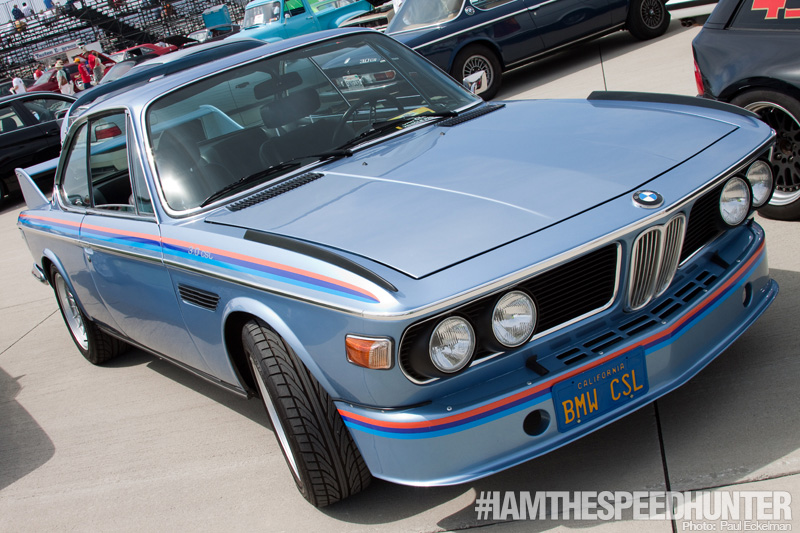 No egos, no haters, just enthusiasm to get the car out there running again.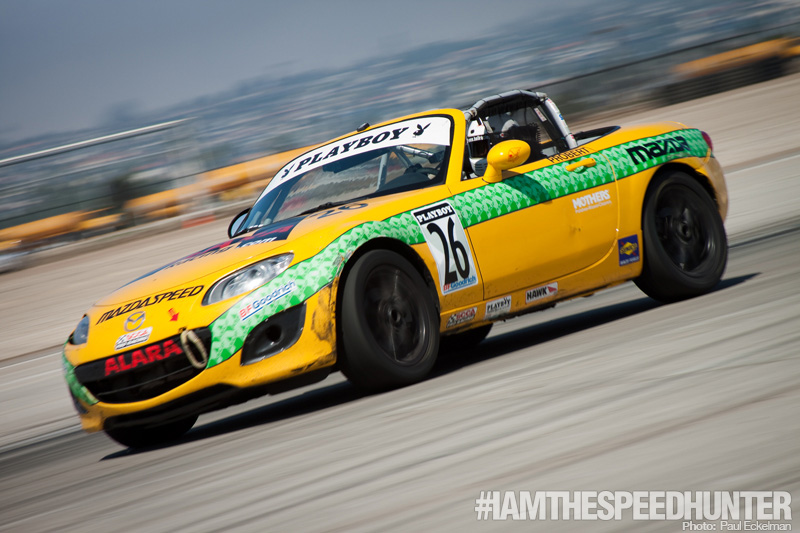 This year they hosted a professional series race, the Playboy Mazda MX-5 Cup.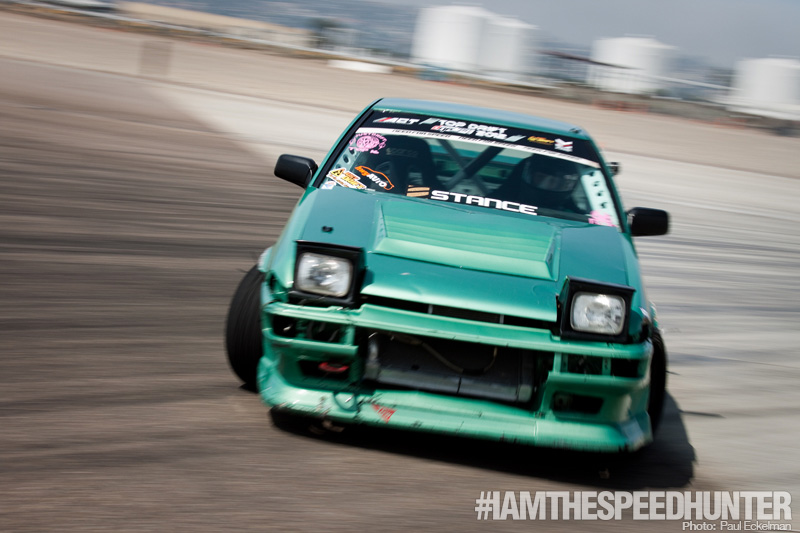 Besides the ear ringing racing, ALL DAY long with different eras represented, you could tour a ship, military planes, eat, test drive, drift exhibition, car show, air show, sky diving etc. You get the point, something for everyone.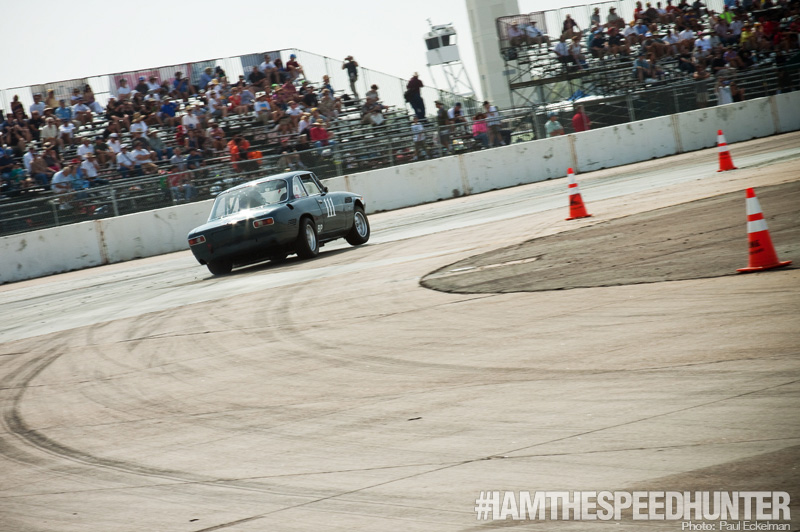 It's like a living time machine – from the teens to the teens – 100 years of cars present.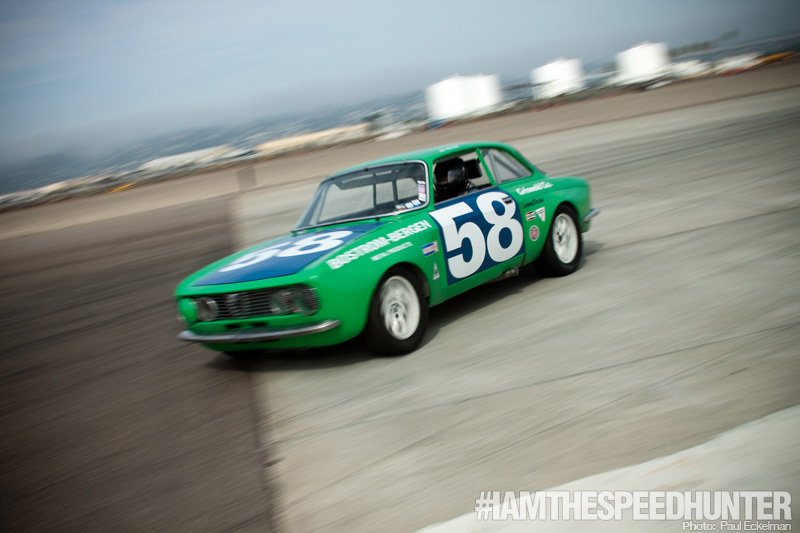 I love all cars – the good, the bad and the ugly.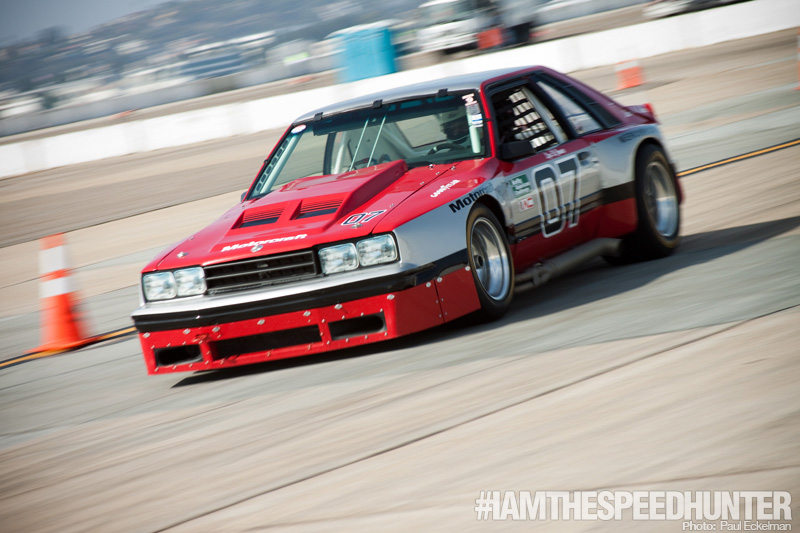 I appreciate the lines of a fender, and the logic and aesthetics of a full on race car.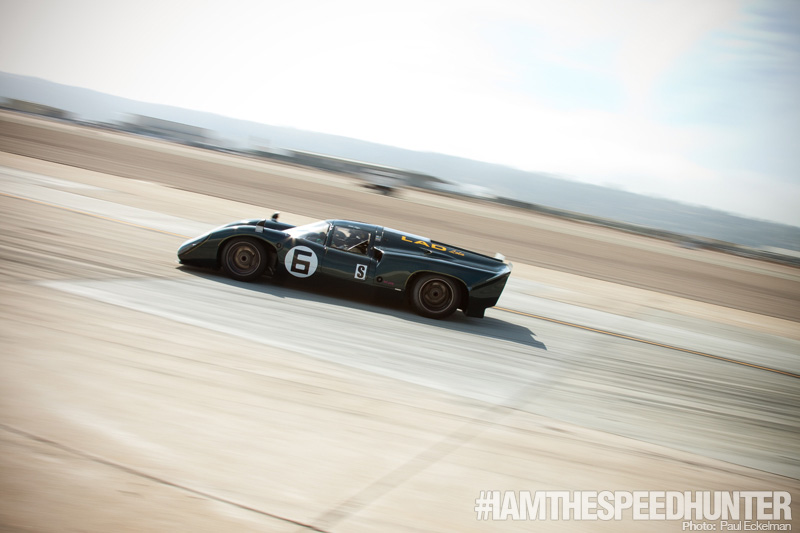 There is a reason for everything, but you just have to ask sometimes to find the answer.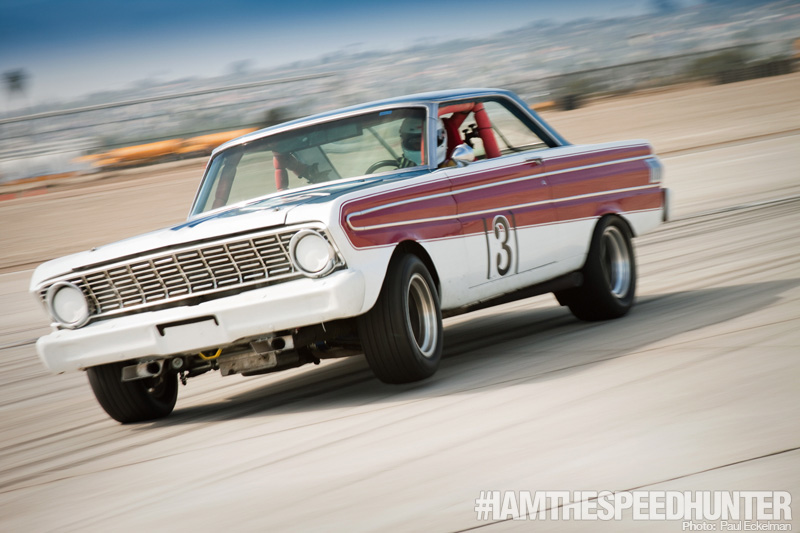 Enjoy the photos because they can say way more than I could about the event.
–
Words & Photos by Paul Eckelman, San Diego, California, USA.
#IAMTHESPEEDHUNTER
About #IAMTHESPEEDHUNTER
We created #IAMTHESPEEDHUNTER to allow you the opportunity to share your skills and car culture experiences from around the globe with the rest of the Speedhunters audience.
How do you get involved? It's simple…
Instagram – Follow us on Instagram at @TheSpeedhunters and tag your own car culture images with #IAMTHESPEEDHUNTER
Twitter – Follow us on Twitter at @SPEEDHUNTERS and share your tweets with the #IAMTHESPEEDHUNTER hashtag.
Tumblr – Visit our Tumblr page to view the latest #IAMTHESPEEDHUNTER tagged images.
E-Mail – If you've been to a cool event and captured some amazing images, be sure to e-mail them to us on iamthespeedhunter@dev.speedhunters.com and tell us a little bit about the event. The images need to be a minimum of 800×533 pixels.
日本のSpeedhunters読者にお知らせです。
Speedhuntersでは、週一回#IAMTHESPEEDHUNTERにて、読者の皆さんから寄せられたカーシーンの投稿写真を紹介しています。
投稿写真は、カーレース、カーショー、イベント等、車に関するものならなんでもOKです。
Speedhuntersで皆さんの撮ったカーシーンショットを世界中のファンに紹介して、あなたもSpeedhunters記者の仲間入りしましょう!
#IAMTHESPEEDHUNTERには、ツイッターかインスタグラムにて簡単に写真を投稿していただけます。
上記方法で写真を投稿する際は、写真に#IAMTHESPEEDHUNTERのハッシュタグを付けてください。
また、メールアドレスiamthespeedhunter@dev.speedhunters.comでも投稿受付しています。
写真は、800×533 ピクセル以上のJPGのフォーマットでお願いします。
上記サイズより小さい写真ですと、すばらしい写真でもサイトの写真サイズの関係上掲載できないことがありますのでお気をつけください。
投稿された写真は世界中のSpeedhunters読者とシェアされますので、あなたのベストショット写真を投稿してくださいね!
また、写真に併せてどういった写真なのか、どこで撮られた写真なのかの説明と投稿者様のお名前を明記の上投稿お願いします。
皆さんからの投稿お待ちしています!