Another week and another overflowing inbox. Yes, it's that time of the week where we delve into the wonderful world of car culture as seen by you. If you haven't made it this week, don't be downhearted but do read to the bottom where I've put some tips together that might help your cause …
Our featured image this week was sent in by Sukun W. On the island of Borneo, resides some impressive machinery but this R34 GT-R stopped me dead.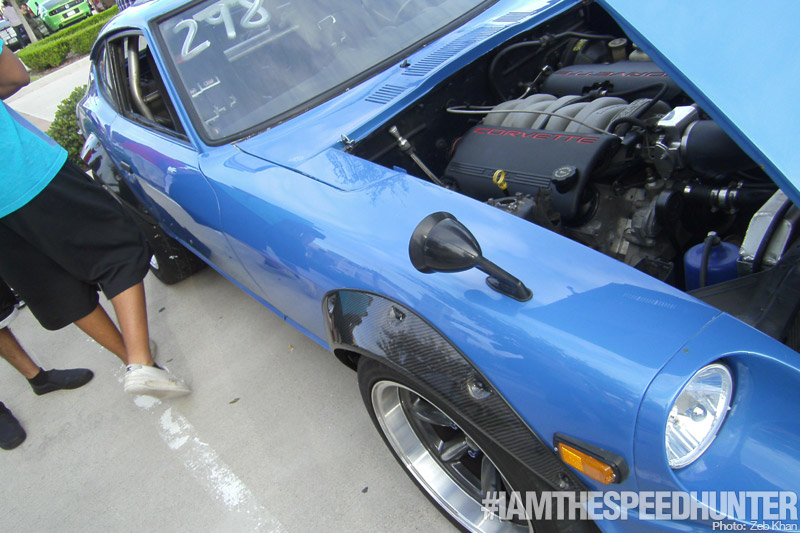 A recent Cars & Coffee meet in Houston, Texas was visited by this Corvette swapped Datsun S30.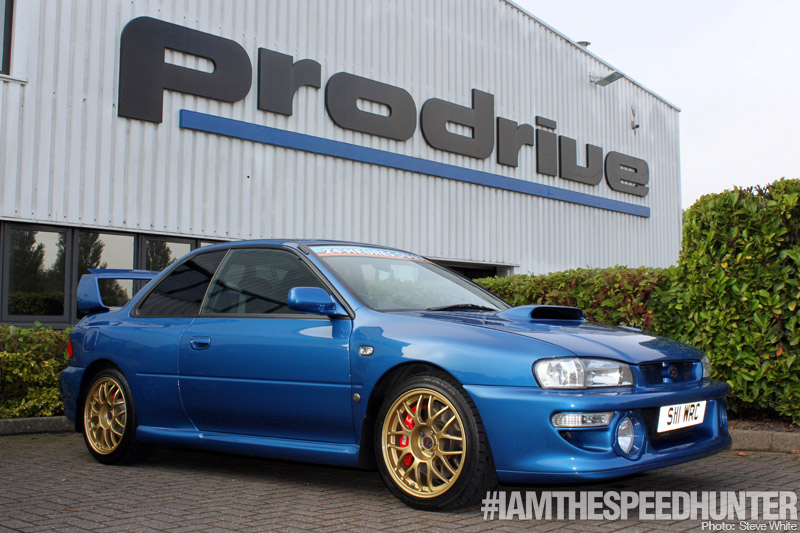 In the UK, Steve White was on hand to cover a Subaru Meet-up to celebrate 20 years of the Impreza at the Prodrive complex.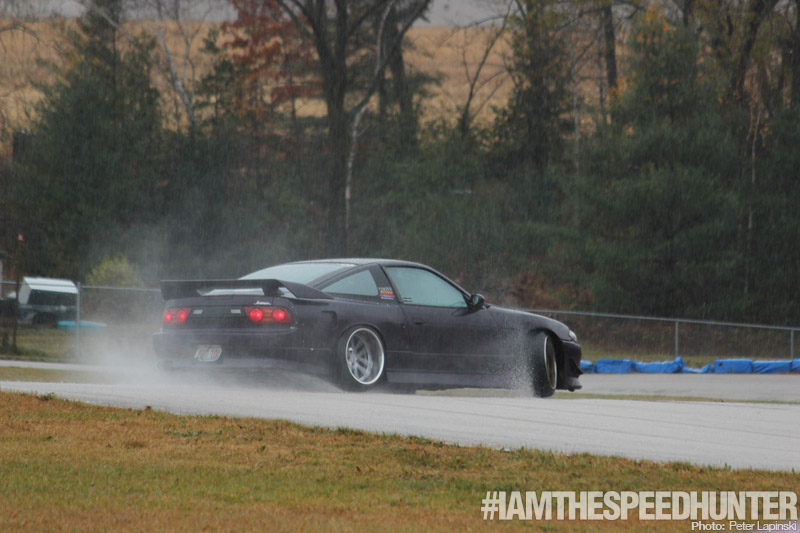 Back in the US, ClubFR hosted Drift Day 42 at USAIR in Wisconsin. This shot by Peter Lapinski grabbed my attention, I've been re-struck by the S13 bug lately.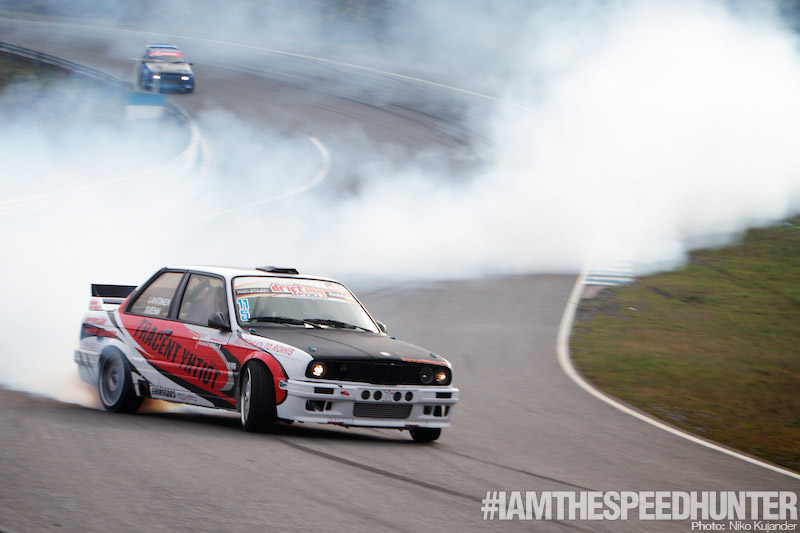 Meanwhile in Finland, they've been having once last shindig before the long winter arrives. Thanks for sharing Niko!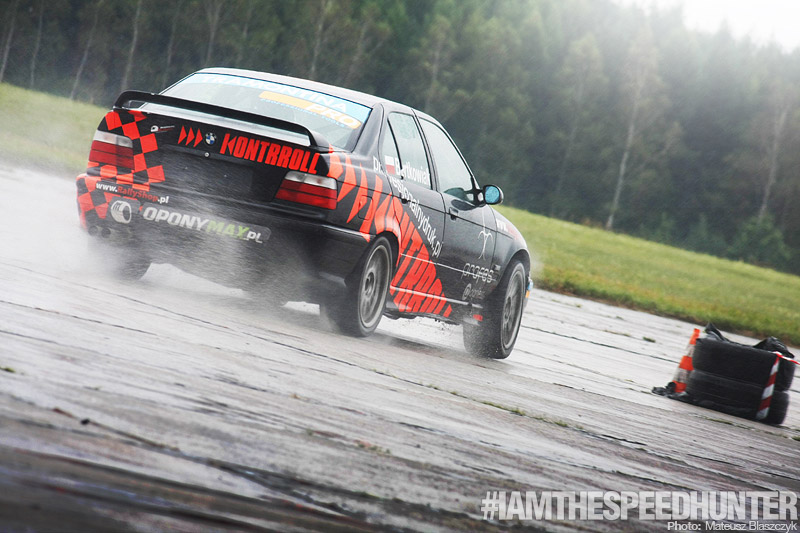 20 year old Mateusz Blaszczyk tells us that for one weekend in each month, he gets to enjoy the two things he loves the most – photography and rally sprints.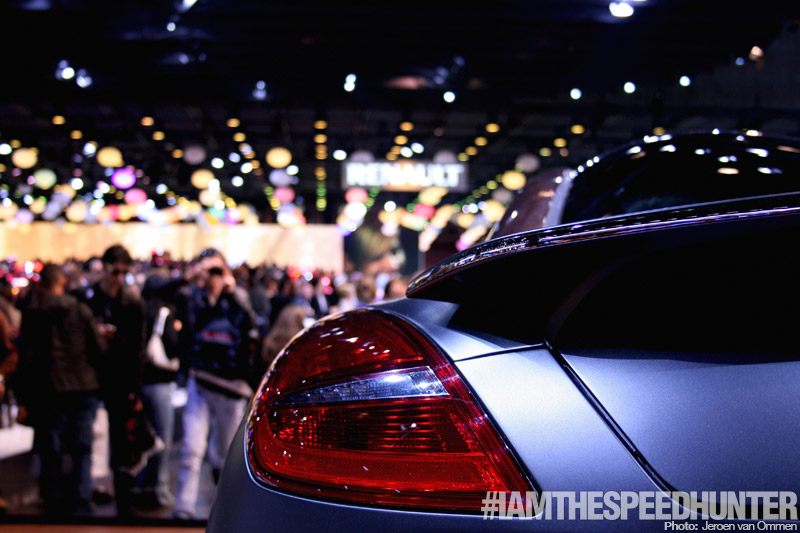 Jeroen van Ommen drove with his brother to the Paris Motor Show. He wanted to capture not just the cars of the event but the atmosphere too. I think he's done quite well here.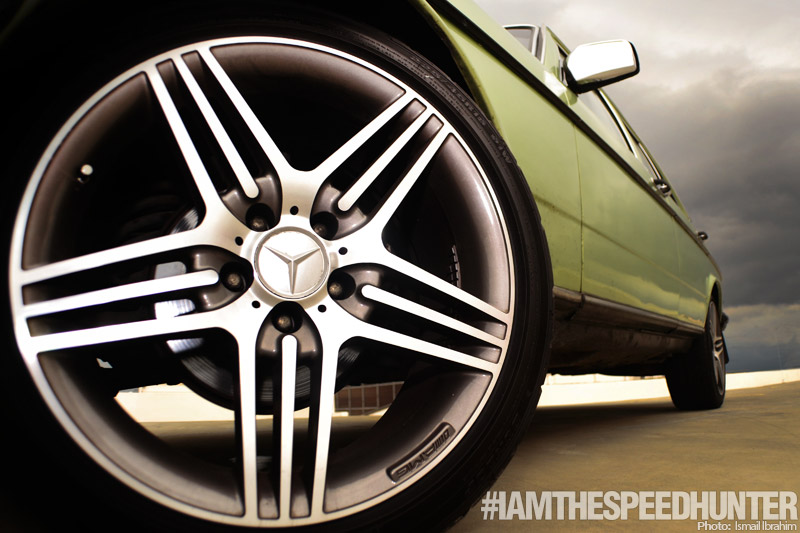 Ismail Ibrahim from Malaysia shared his 1982 W123 Mercedes with us which he's planning to drop a 2JZ into later next year. Ismail, you have our attention.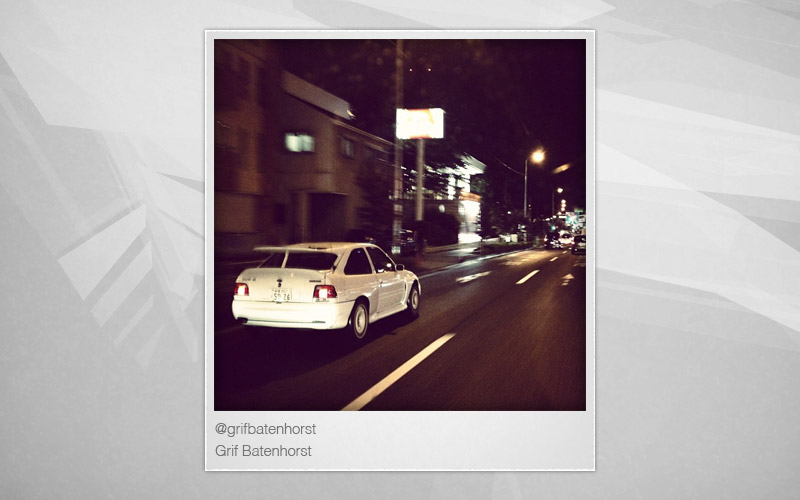 An Escort Cosworth on the streets of Tokyo. Grif tells us you always remember your first, he's not wrong you know.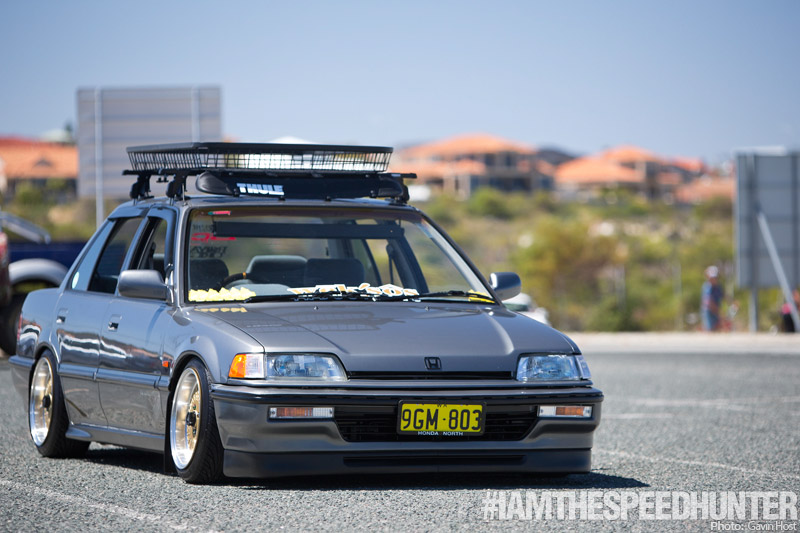 Gavin Host from Perth, Australia tells us that this isn't the norm in his part of the world. This fourth generation Civic on Enkei 92s could hold its own anywhere mind you.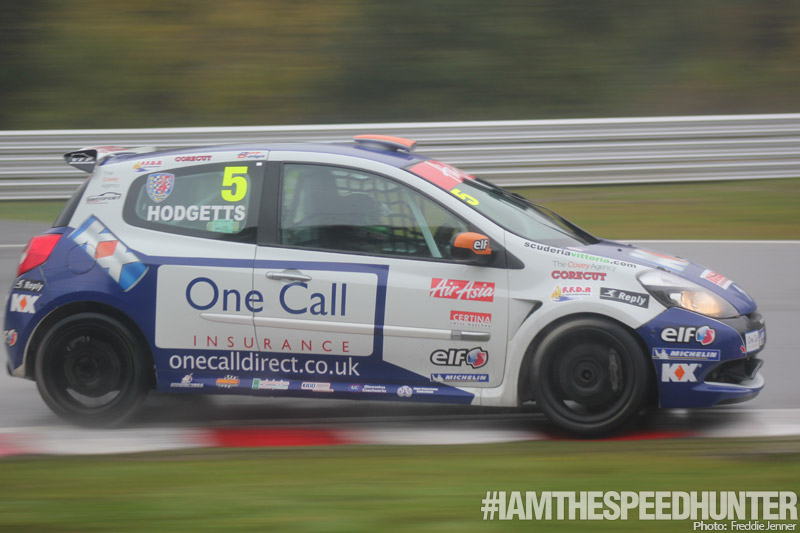 It wasn't just our Jonathan who got a soaking at Brands Hatch last weekend …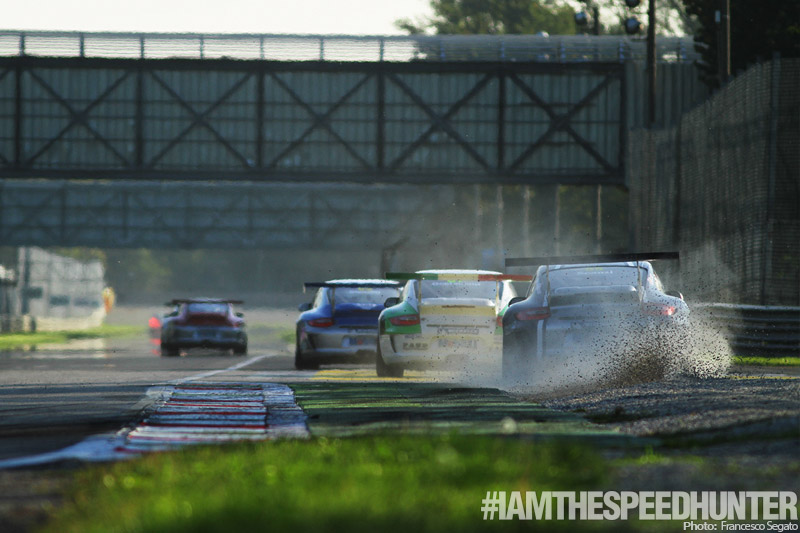 Francesco Segato captured this beautiful shot in the low light at Monza of a Carrera Cup Race.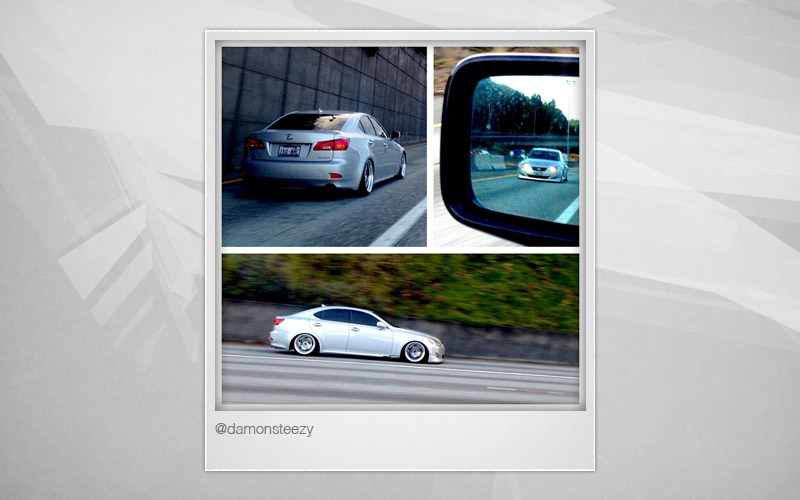 We always say that you can never turn off being a Speedhunter, @damonsteezy on Instagram proves just that as he captured this Lexus on his way to work one morning.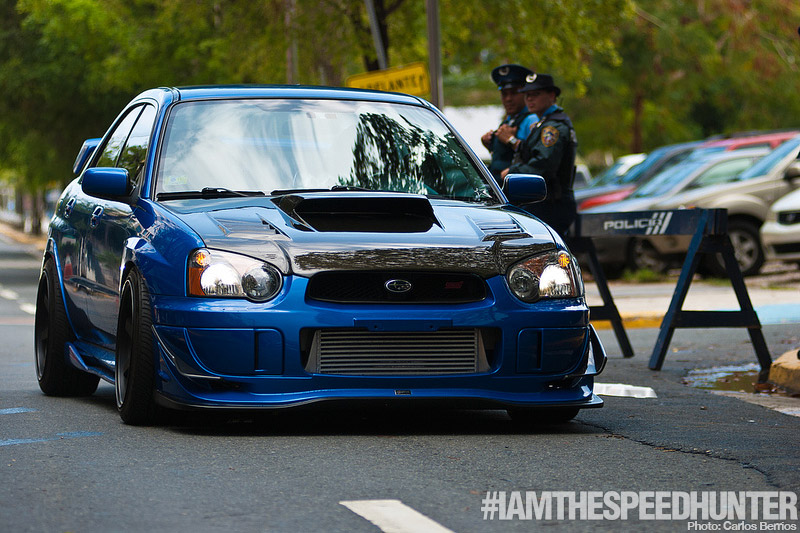 Carlos Berrios wants to share a photograph of his Impreza STi under the watchful eye of the Puerto Rican Police.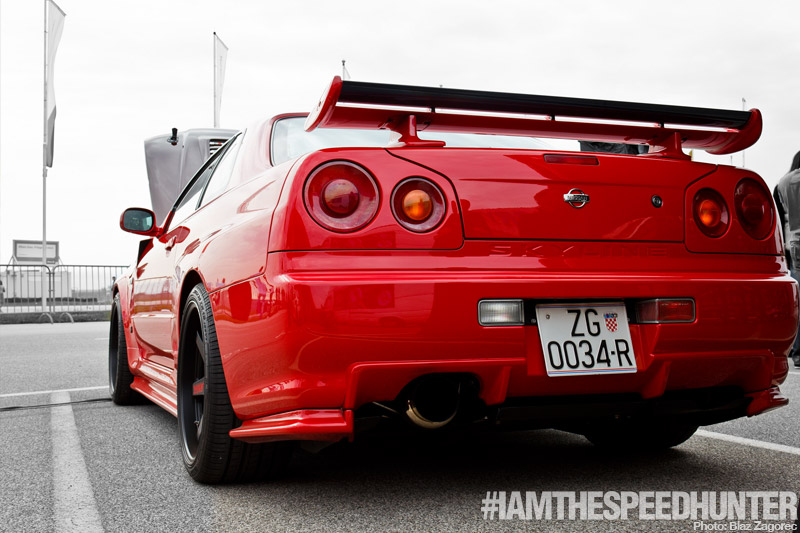 We started with an R34, so this week we'll finish with one too. This one however was captured at a recent event in Croatia by Blaz Zagorec.
Thanks again to everyone who contributed to this week's #IAMTHESPEEDHUNTER. If you didn't make it, here are some tips to help you in the future …
This isn't about a random shot of your ride, it's about well considered and executed photographs.
Be sure to include some information about the photograph you submit along with your name so we can credit you!
Although the images should be an absolute minimum of 800PX wide, you don't need to send us the high resolution originals.
When you're out shooting remember to have fun, stay safe and get that shot that nobody else has thought off.
Good luck and never give up!
–
Paddy McGrath
paddy@dev.speedhunters.com
About #IAMTHESPEEDHUNTER
We created #IAMTHESPEEDHUNTER to allow you the opportunity to share your skills and car culture experiences from around the globe with the rest of the Speedhunters audience.
How do you get involved? It's simple…
Instagram – Follow us on Instagram at @TheSpeedhunters and tag your own car culture images with #IAMTHESPEEDHUNTER
Twitter – Follow us on Twitter at @SPEEDHUNTERS and share your tweets with the #IAMTHESPEEDHUNTER hashtag.
Tumblr – Visit our Tumblr page to view the latest #IAMTHESPEEDHUNTER tagged images.
E-Mail – If you've been to a cool event and captured some amazing images, be sure to e-mail them to us oniamthespeedhunter@dev.speedhunters.com and tell us a little bit about the event. The images need to be a minimum of 800×533 pixels.
日本のSpeedhunters読者にお知らせです。
Speedhuntersでは、週一回#IAMTHESPEEDHUNTERにて、読者の皆さんから寄せられたカーシーンの投稿写真を紹介しています。
投稿写真は、カーレース、カーショー、イベント等、車に関するものならなんでもOKです。
Speedhuntersで皆さんの撮ったカーシーンショットを世界中のファンに紹介して、あなたもSpeedhunters記者の仲間入りしましょう!
#IAMTHESPEEDHUNTERには、ツイッターかインスタグラムにて簡単に写真を投稿していただけます。
上記方法で写真を投稿する際は、写真に#IAMTHESPEEDHUNTERのハッシュタグを付けてください。
また、メールアドレスiamthespeedhunter@dev.speedhunters.comでも投稿受付しています。
写真は、800×533 ピクセル以上のJPGのフォーマットでお願いします。
上記サイズより小さい写真ですと、すばらしい写真でもサイトの写真サイズの関係上掲載できないことがありますのでお気をつけください。
投稿された写真は世界中のSpeedhunters読者とシェアされますので、あなたのベストショット写真を投稿してくださいね!
また、写真に併せてどういった写真なのか、どこで撮られた写真なのかの説明と投稿者様のお名前を明記の上投稿お願いします。
皆さんからの投稿お待ちしています!