What is it about inanimate lumps of metal, glass and rubber that can stir such emotion? And why is it only certain lumps of metal? Why should an old red car from Italy stand out more than a new red car from Italy? Or a name-badge with particular letters – G, T and O for instance – start the heart racing?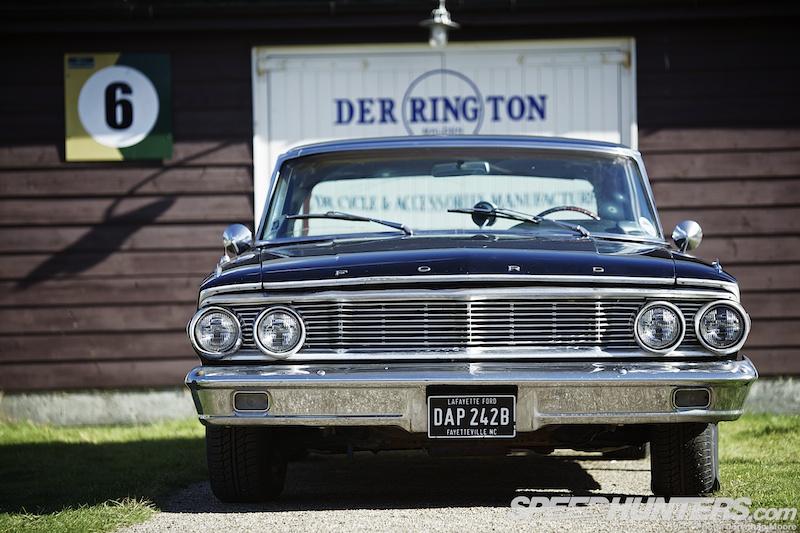 Driving to the shops yesterday to post some stickers, I registered not a flicker of interest in the vehicles in the car park around me or on the drive there and back. I have no recollection of any one of them. Yet I know that my brain is attuned to pick up the slightest sighting, no matter how peripheral, of rare, exotic or desirable cars.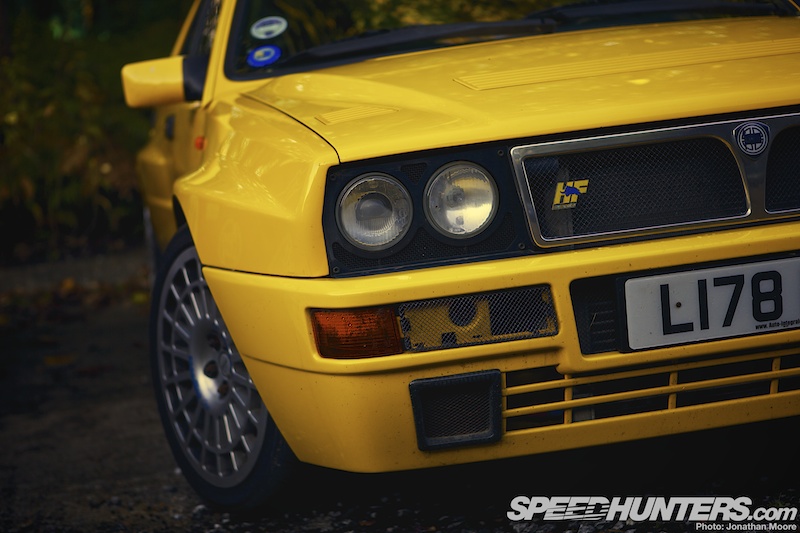 Like most of you who read Speedhunters, there's a special sense we all have that is programmed into our subconscious to highlight anything auto-related. I'm sure I'm not alone in almost veering off the road in order to catch a brief glimpse of something hot going in the other direction…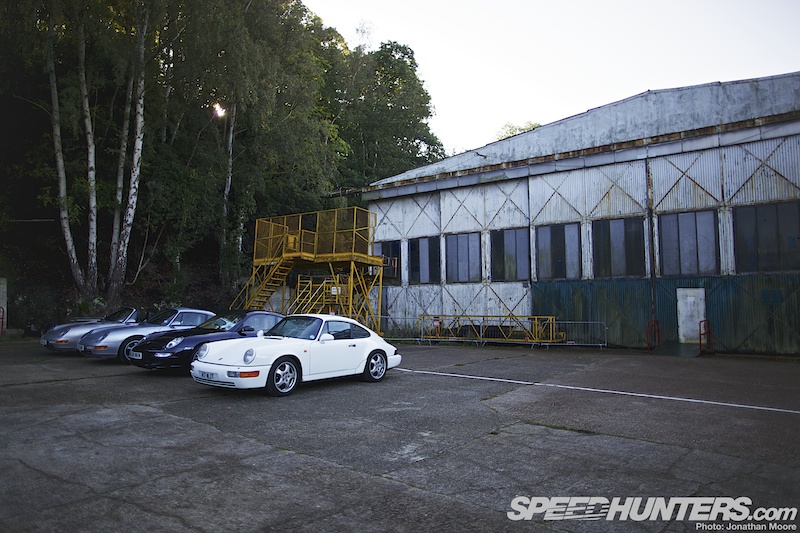 Everything else fades into the background. In a car of like-minded individuals, discussions then sprout up about the pros and cons of one model versus another: 'Well, of course, if that had been the X model from 1982, frankly I would have to marry it on the spot'.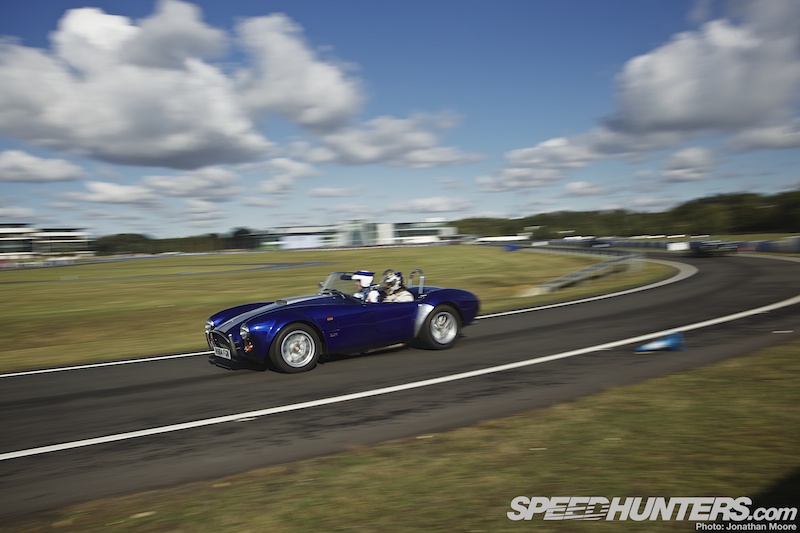 Days can become brighter with just a single glimpse of a good car – or even the sound. There's a GT-R that lives near me, and every time I hear it pass the end of my road I can't help but smile. Sometimes just hearing the sound is actually better! Man as meercat. WhereisthelovelycarwherehasitgoneIwanttoseeit.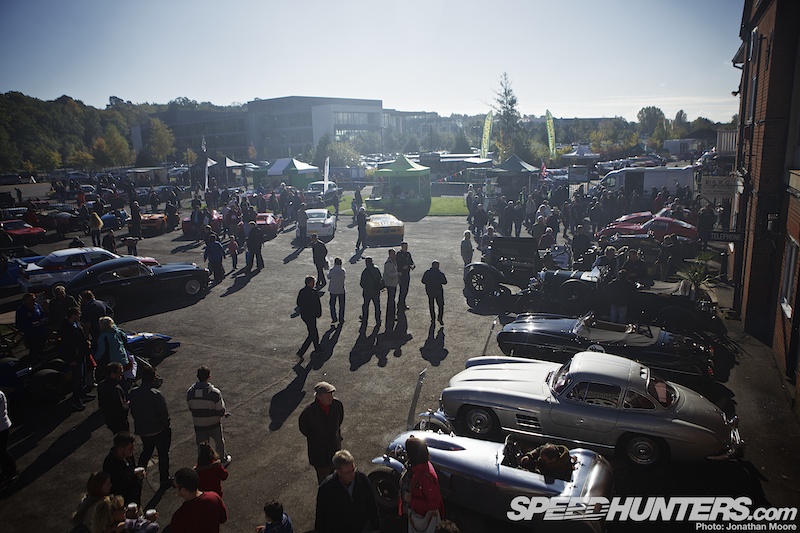 That's why car meets are the the next level up: all our senses can be overloaded with constant, unadulterated automotive joy. It could be the car park of a short oval in the US, at Fuji Speedway in Japan, in an exhibition centre in Paris or something like the Brooklands Autumn Motorsport Day.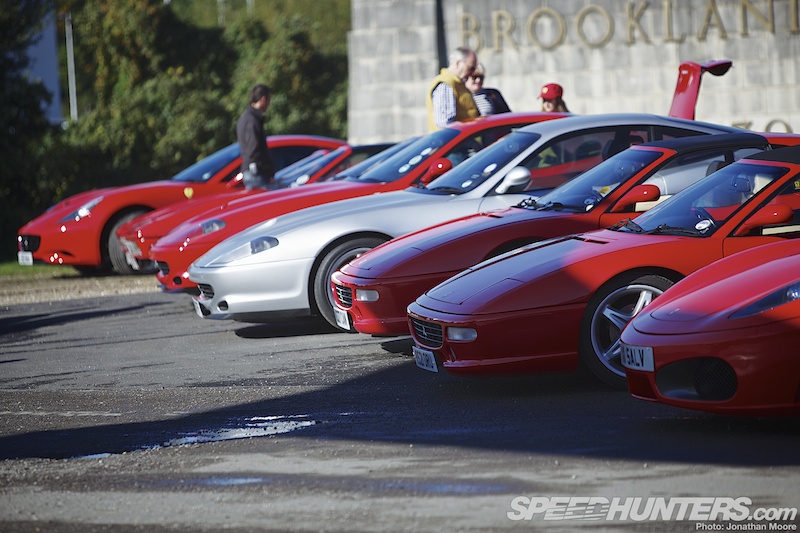 The more eclectic events are the better, and festivals like this are the perfect opportunity to compare and contrast a whole wealth of those lumps of metal we love so much.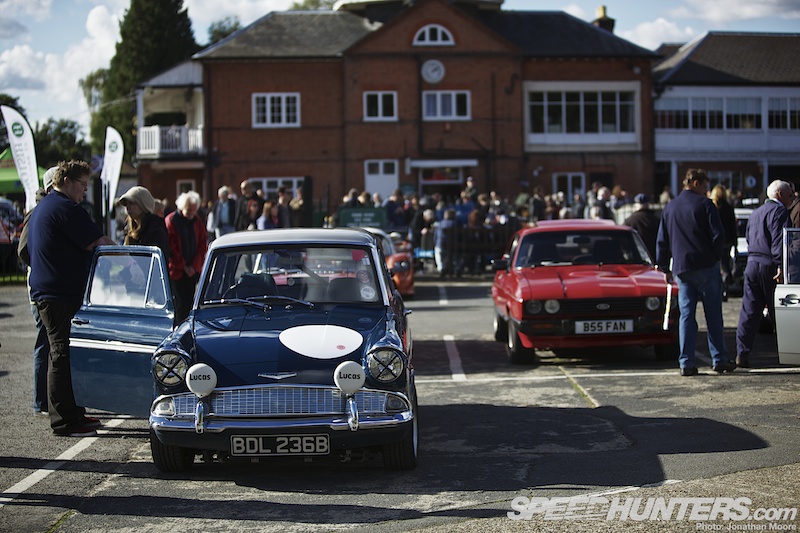 Each car is surrounded by proud owners answering questions to those browsing through. It's the ultimate car supermarket where window shopping is actually actively encouraged.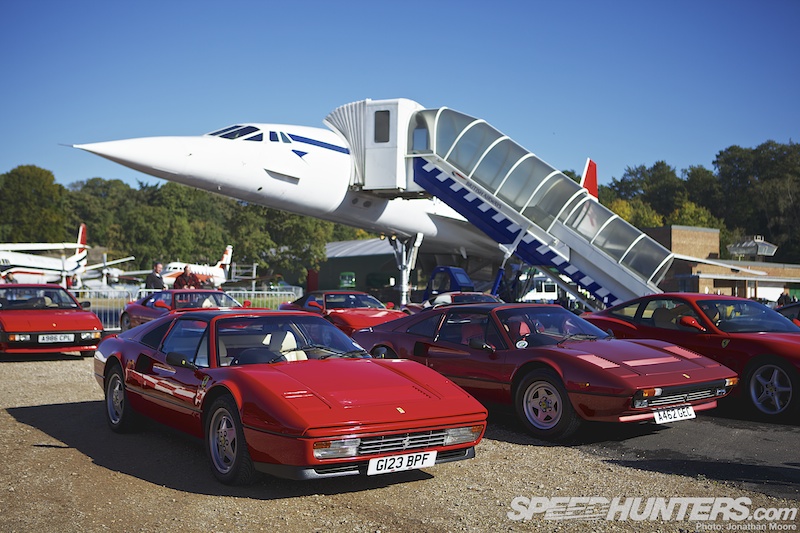 Brooklands provides a unique backdrop for these kind of events. For instance, where else could you find a couple of dozen Ferraris parked up next to a real live Concorde? This is also a Concorde you can book 'flights' on, complete with in-flight meal and entertainment!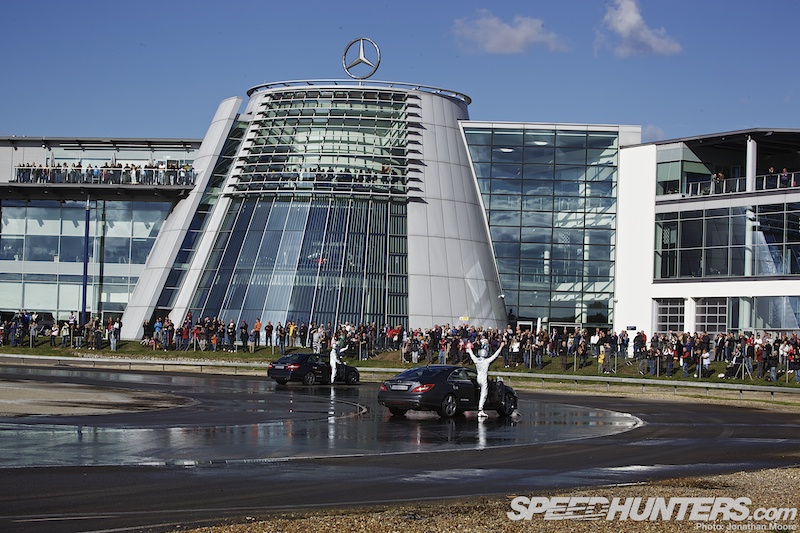 With the construction of Mercedes-Benz World – within the oval's enormous perimeter but just across the River Wey that bisects the track and separates it from the Brooklands Museum – the combination of historic motorsport venue and contemporary facilities have provided Brooklands with the perfect location.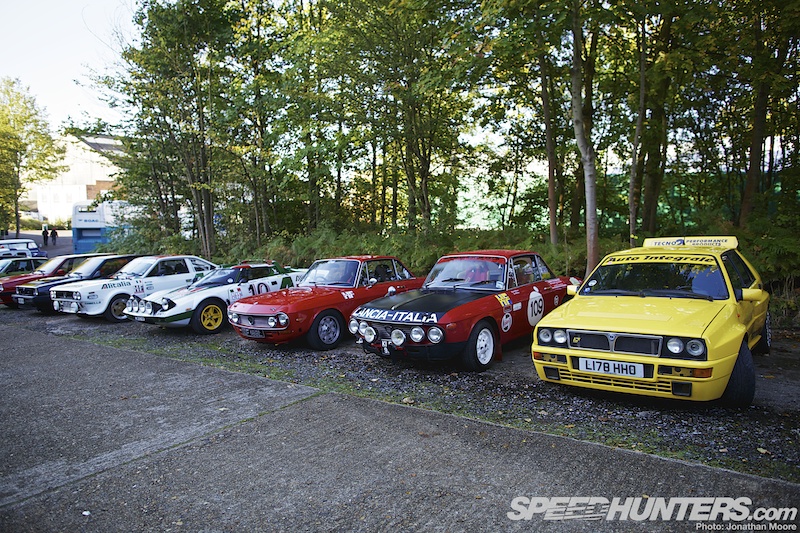 I looked at the more racing-orientated cars in the previous article, but naturally there's always a lot of crossover between road and track. As usual for a meet, cars were grouped together by classification – at Brooklands that being marque and nationality.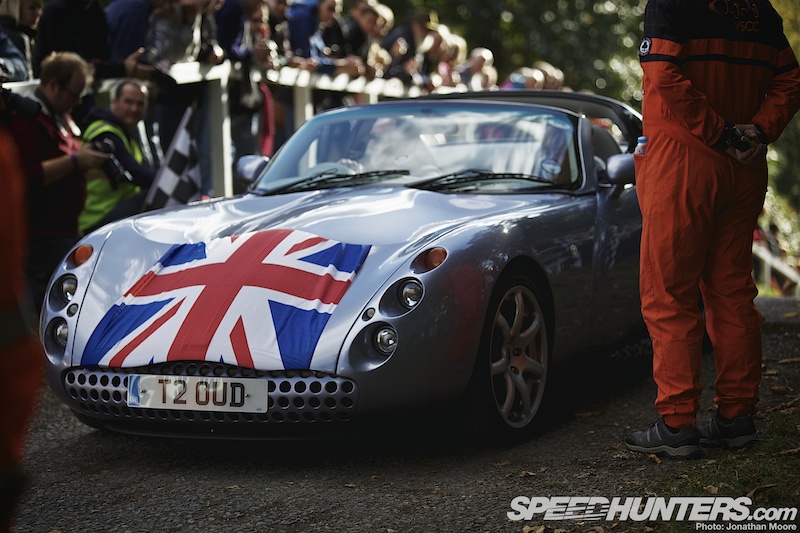 TVRs and Italian cars of any denomination were given special privilege and allowed to park up en masse on the Members Banking and the Grand Prix straight cut-through.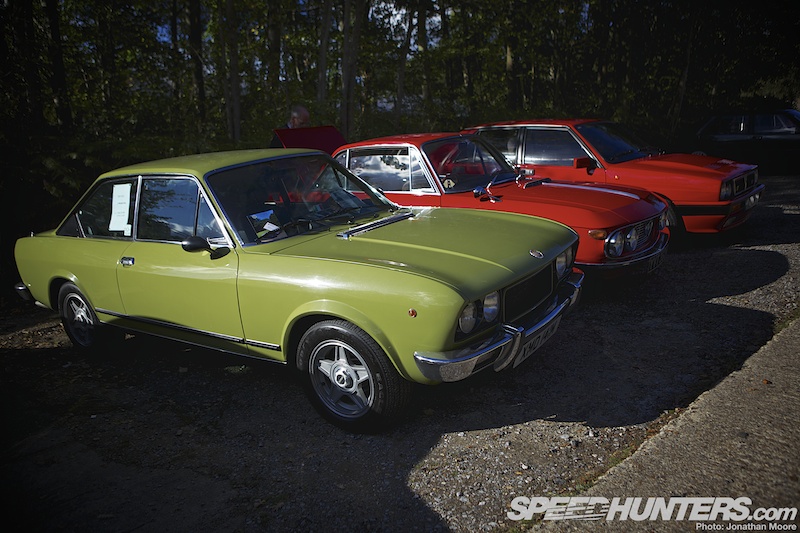 That meant that the Italian cars had a great opportunity to show off their diversity, whether green…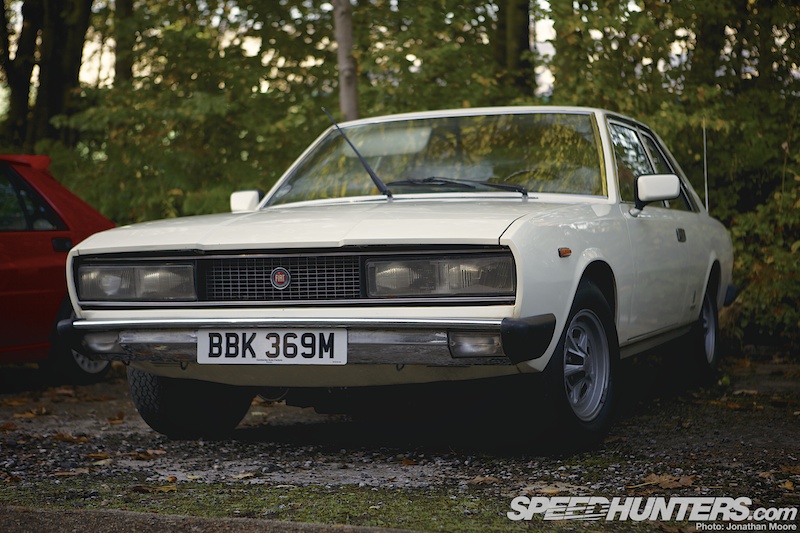 …white…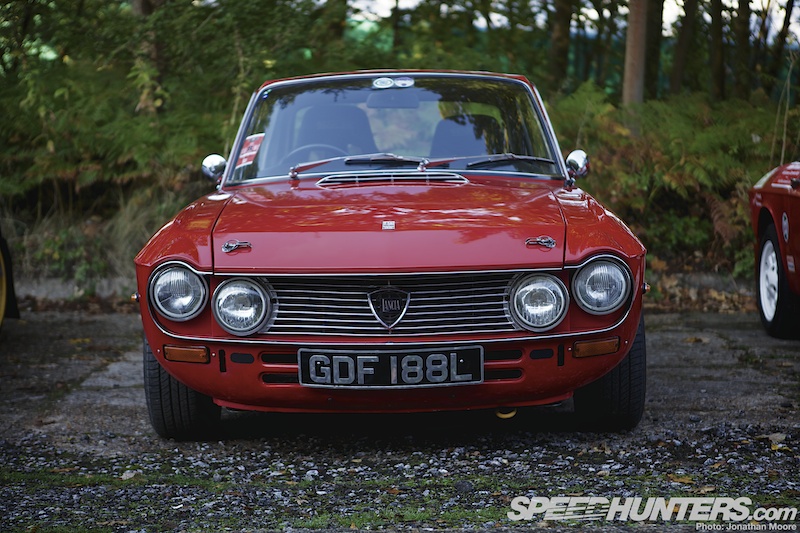 …or traditional red. See what I did there?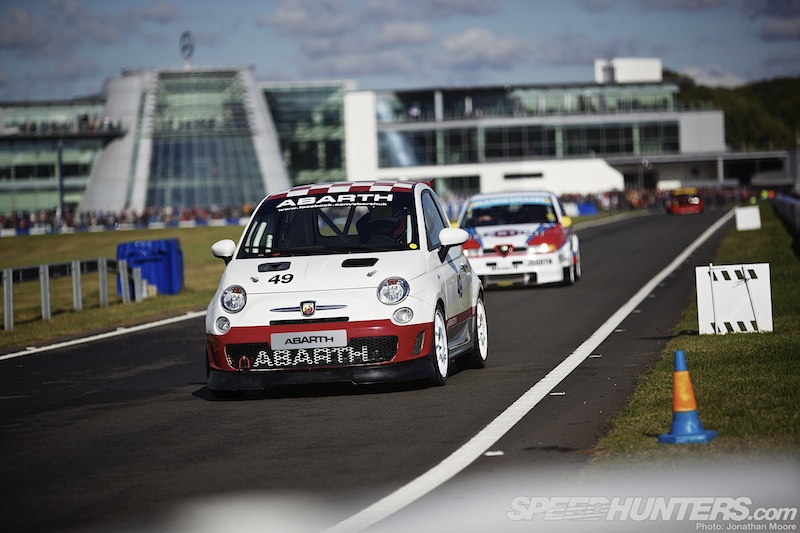 Modern incarnations of classic marques can use events like this to remind people of their brand's heritage, sometimes through channeling the spirit of previous cars.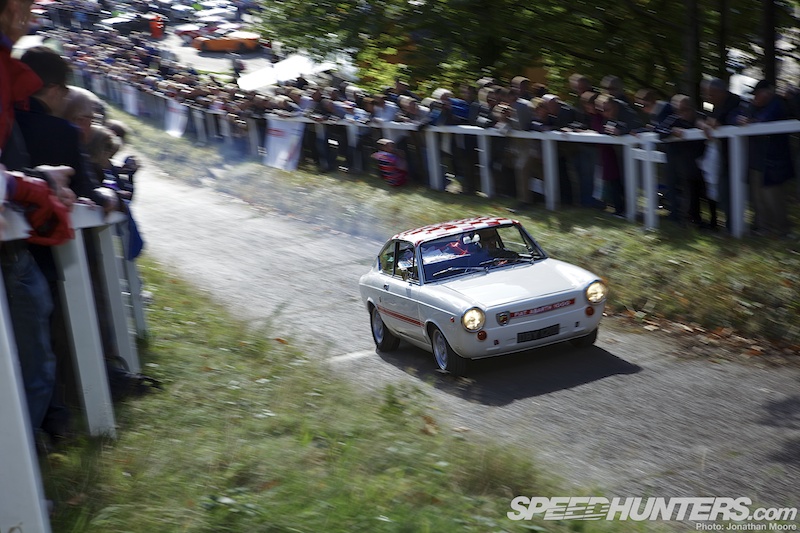 So whilst the new Abarth 500 was powering round the M-B World test track, the older 1000 was hammering up the Brooklands Test Hill.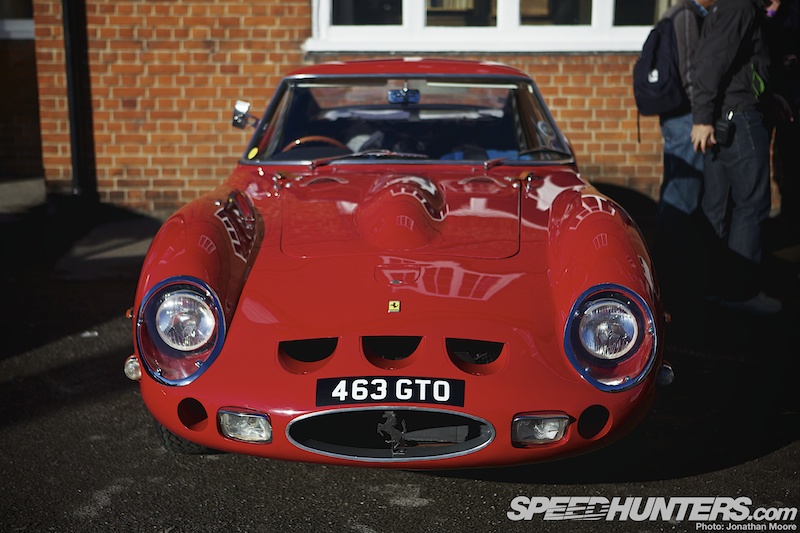 Outside the Brooklands Clubhouse an ever-more mouthwatering display of classics gathered as the day progressed. Bugattis, Porsches, Astons and Ferraris – including this GTO. It may not be a real live original, as it's a 1966 Ferrari chassis that has been rebodied, but it does have Modena DNA running through it and those looks.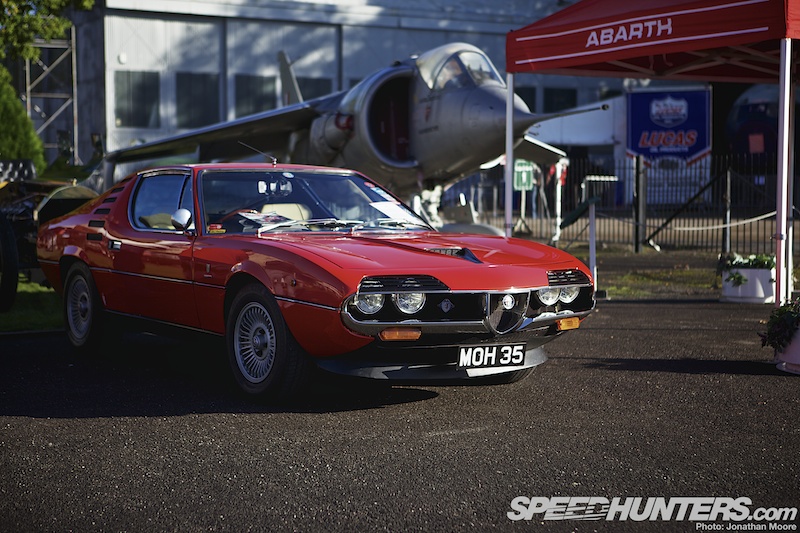 Alfa Romeo aren't exactly averse to producing beautiful cars: this Montreal was being shown off at Auto Italia back in May, and was out again for the Autumn celebration. And we just happen to have a Harrier jump-jet hanging out in the background. Did I mention how great Brooklands is?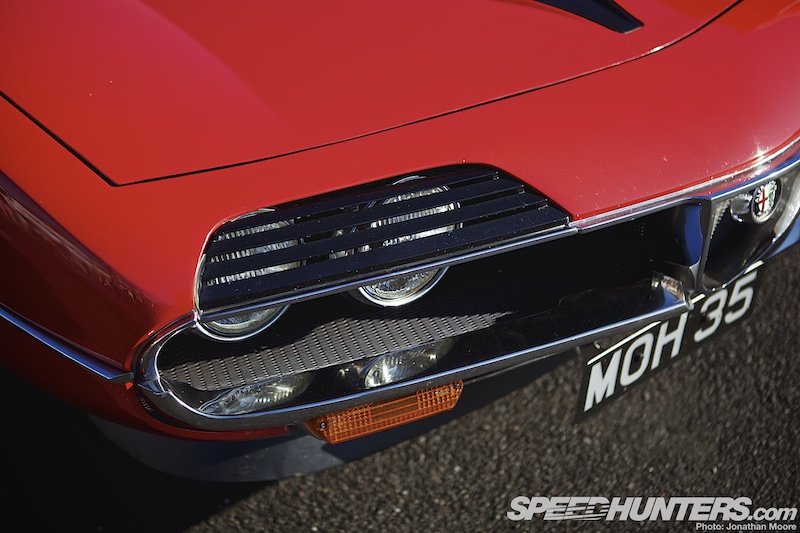 The Bertone design oozes class, and the slatted front headlight covers retract when the lights are switched on.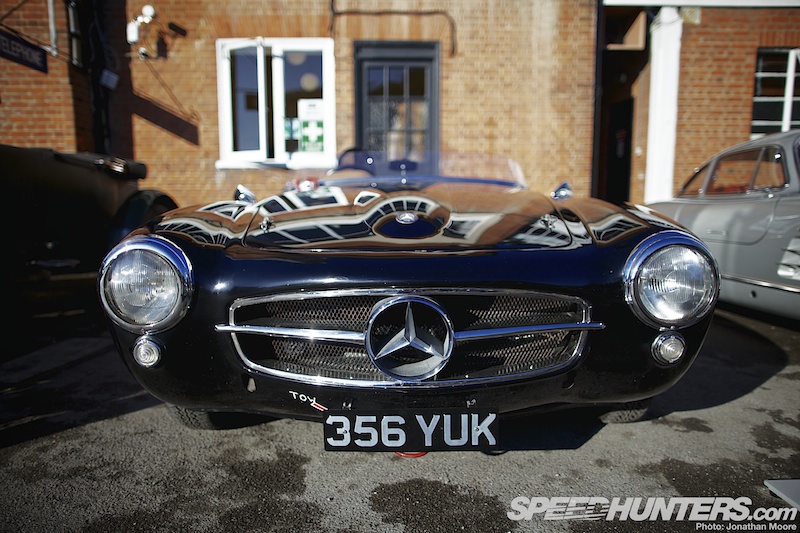 Mercedes-Benz brought along more than just the iconic 300SL Gullwing: they also demonstrated their 190SL roadster.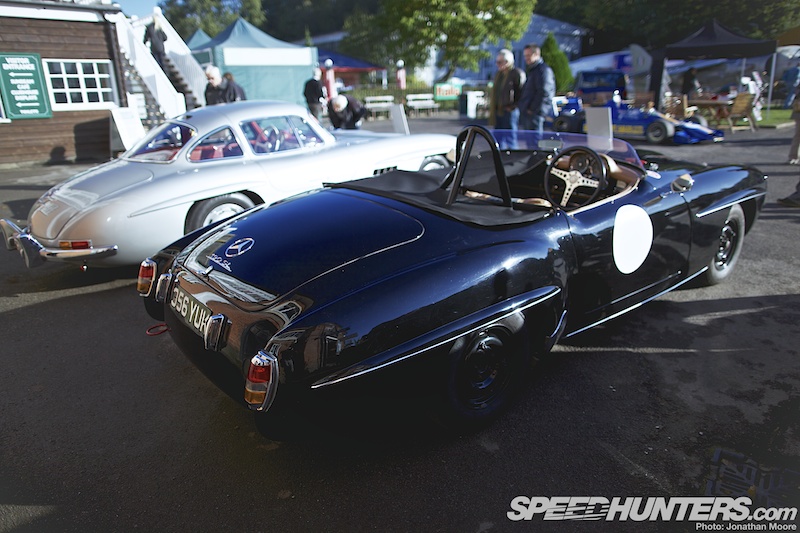 Construction of the 190SL started the year after the Gullwing, and although it has some family resemblance the car was based on the 180 Ponton saloon, using a monocoque rather the spaceframe of the 300SL.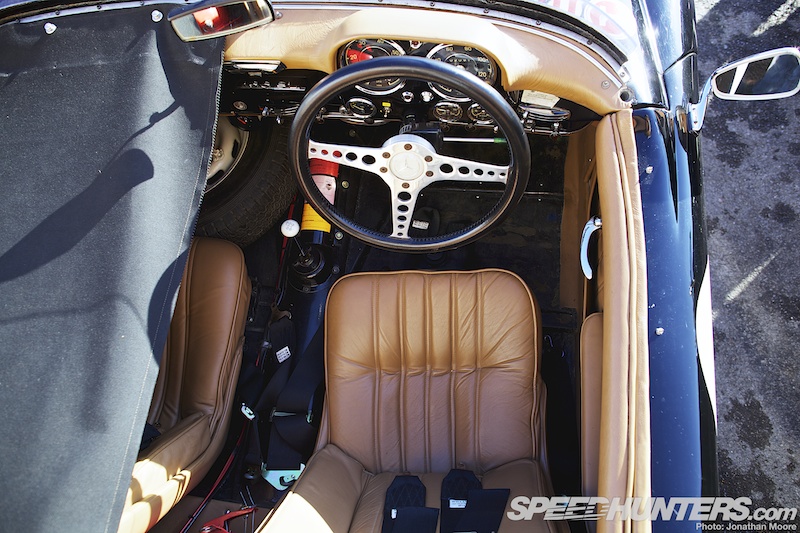 The 190SL had the option of either a fabric folding roof or a removable metal hardtop. The passenger footwell is not the usual place for storing the spare wheel!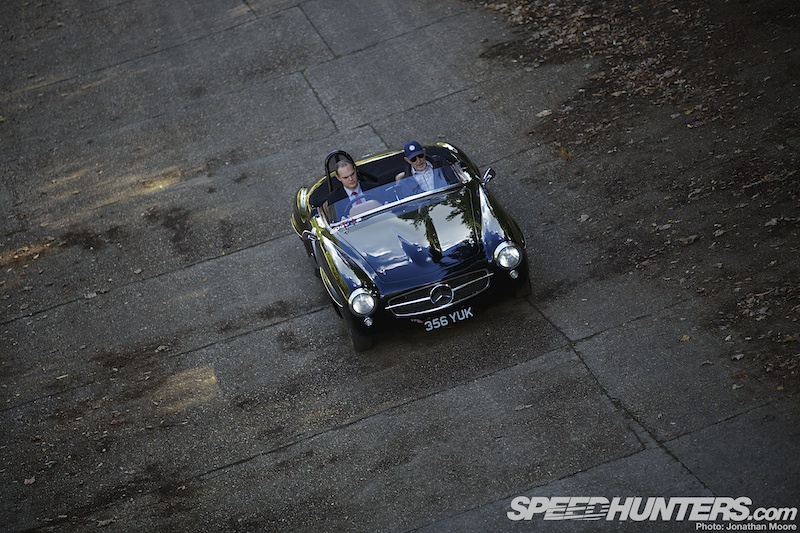 It might not have been as fast as the Gullwing, but it still raced successfully – and won. Victories included the 1956 running of the fearsome Macau Grand Prix.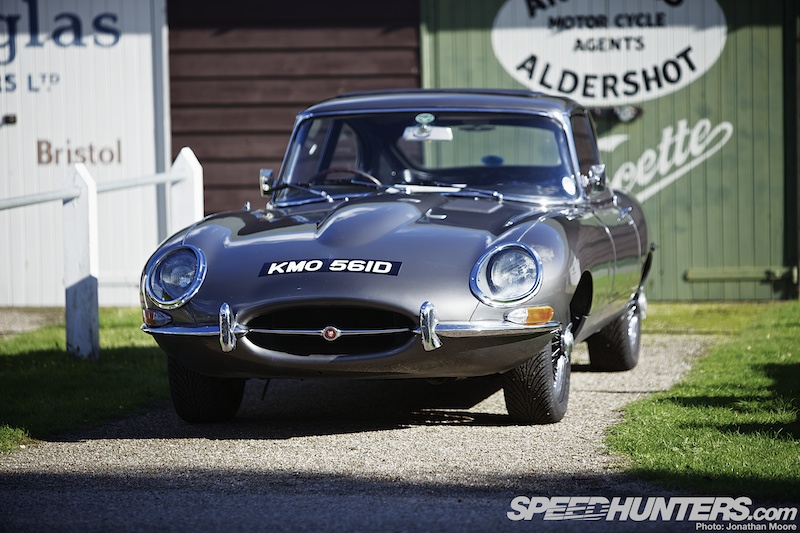 Brooklands have restored a number of old sheds around the site to look like racing workshops of yesteryear, and all these areas were full of more delights to take in.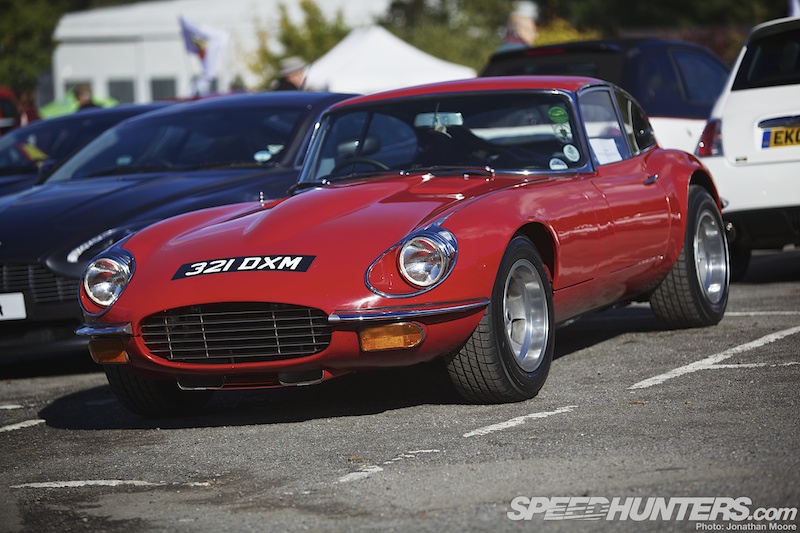 This '62 E-Type had been widened out in the 1970s and was still carried the original red paint from that work. Further sympathetic mechanical modifications have subsequently been carried out, giving it more of a squat, Low-Drag Coupé look.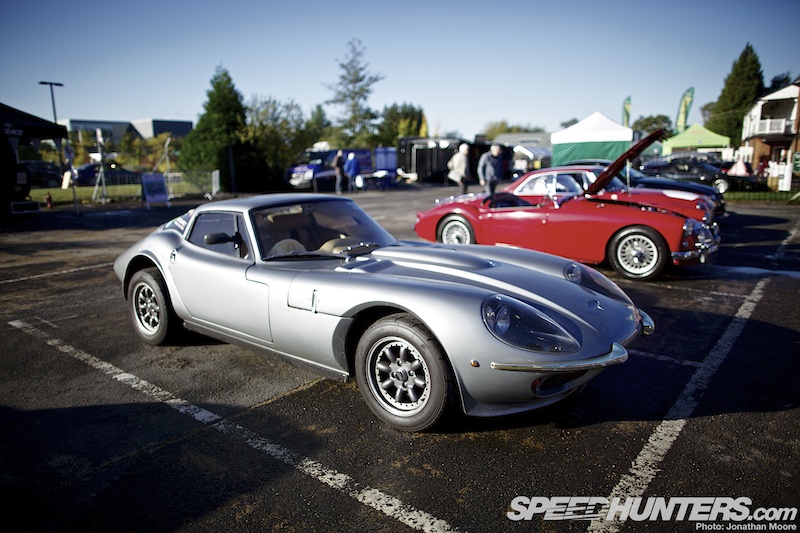 There's more than a hint of Jaguar about the Marcos, particularly with the overlong nose and chrome bumpers.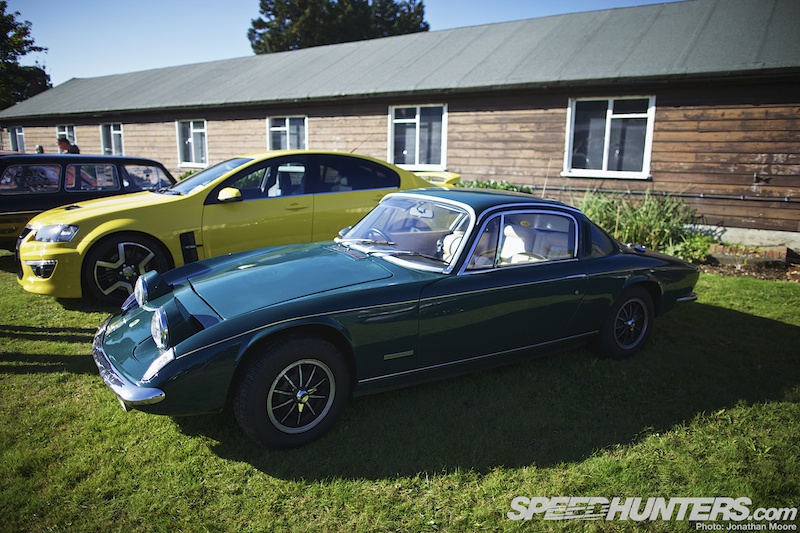 There were plenty of direct, side-by-side comparisons to be seen that showed just how much car design has changed – and just how large modern cars are!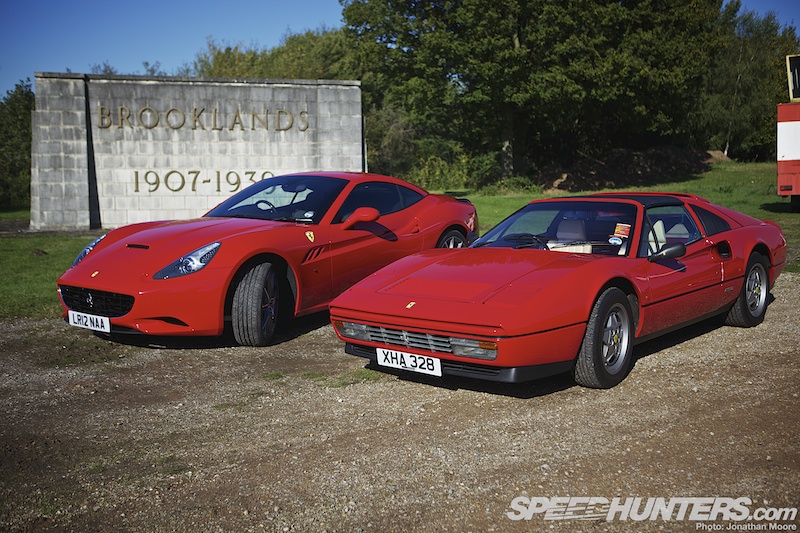 Even intra-marque it's clear just how big modern Ferraris are: a two-door California next to a two-door 328 GTS. If offered the keys to both I think I could handle getting to 60mph a second or two slower in the GTS…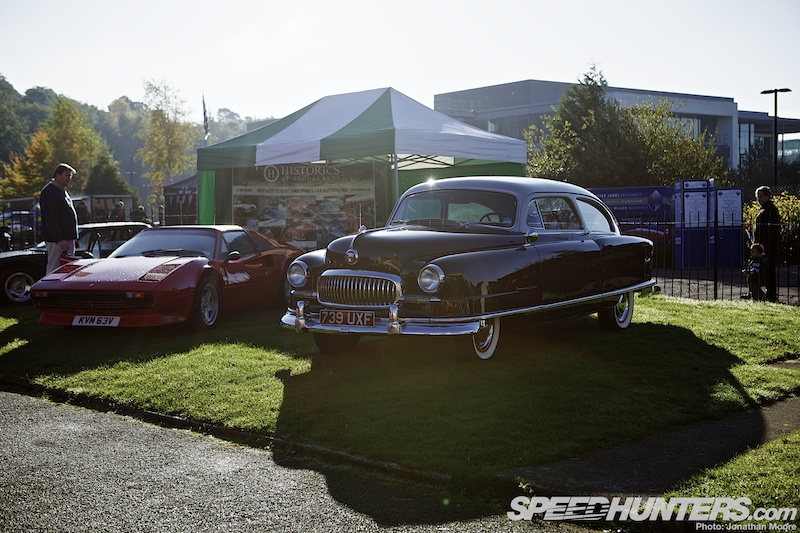 Though then again, maybe size is not all about period!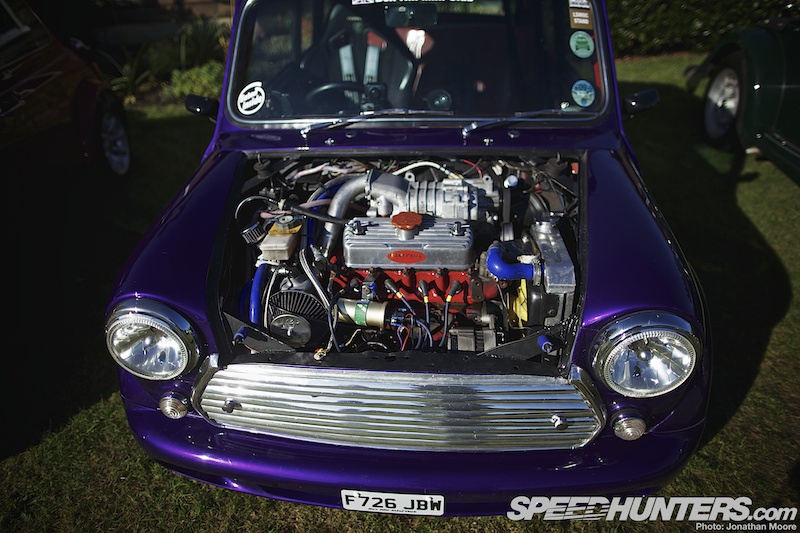 It amazes me how they could even fit this engine into the front of a Mini. That's a lot of engine for a small car.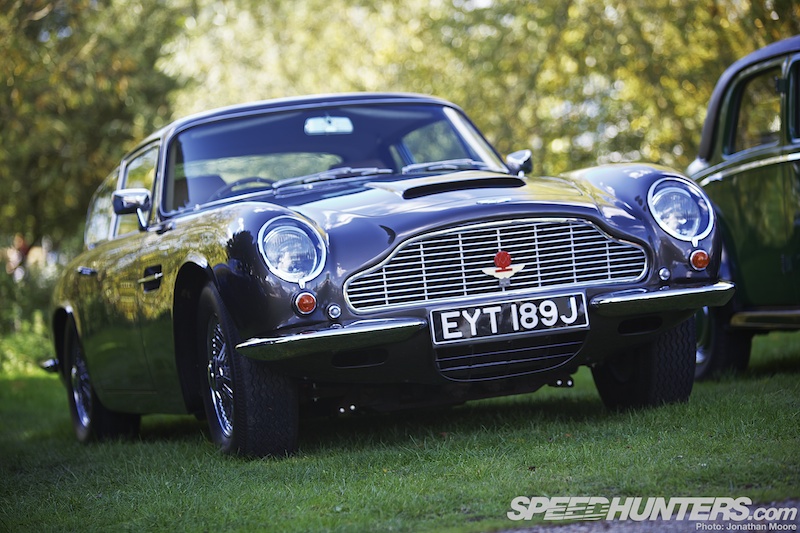 Although the DB5 is probably Aston's best-known car of the classic era – due to a certain spy – the DB6 was produced for longer and in greater numbers. Larger and longer than the DB5, it used Kammback-principle cut-off tail styling to reduce lift created by the fastback rear.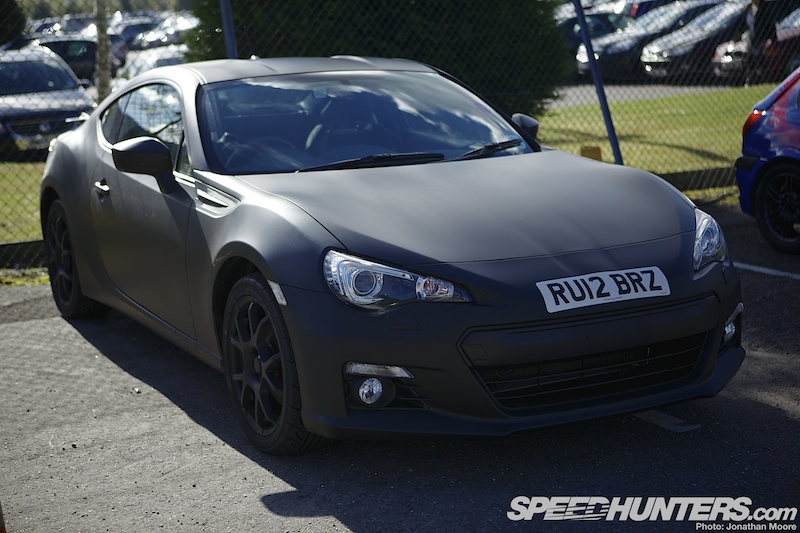 They're getting everywhere now… Showing that the Autumn Motorsport Day wasn't purely for historics, a new BRZ with a flat-black wrap was also parked up.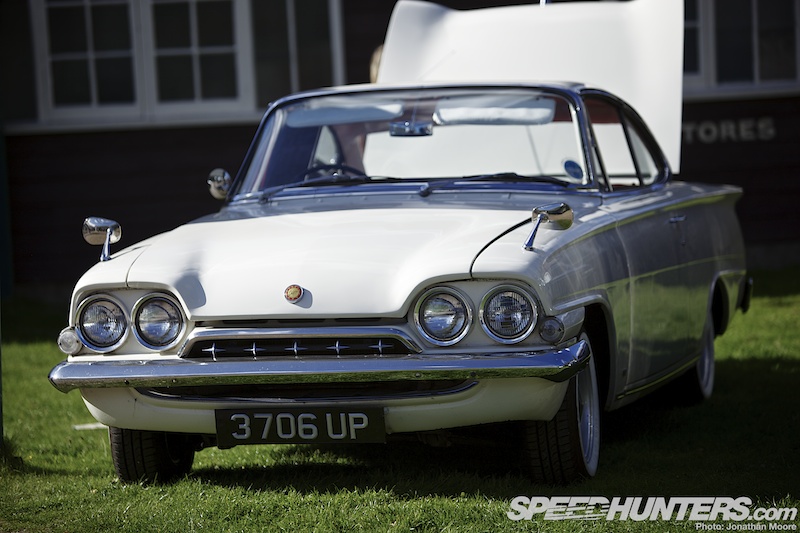 At first sight the Ford Consul Capri looks far more American than the more austere line-up of typical British cars of the '60s. Designed to be a glamorous combination of a Thunderbird and Galaxie, the expensive Consul Capri didn't sell well – but it did lead to the Capri proper five years later.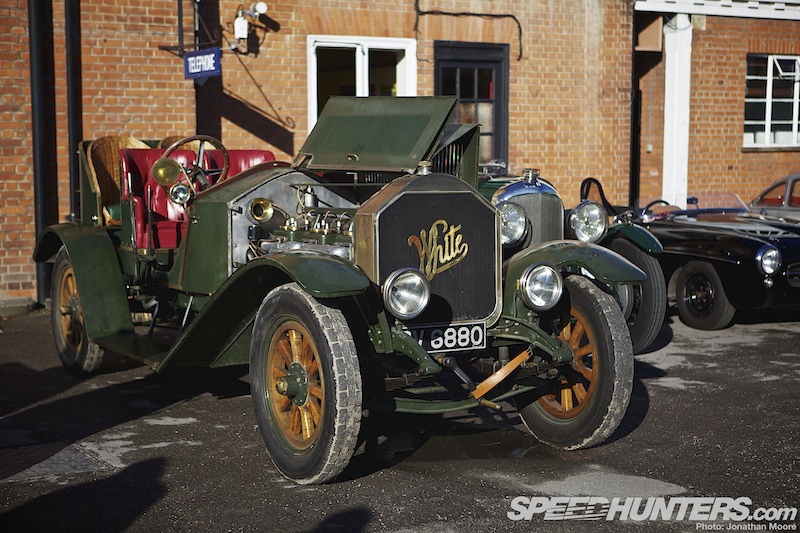 I was more familiar with White as producing WWII half-tracks, but in the first half of the twentieth century they also constructed automobiles. Modern Recaro seats or these wickerwork ones?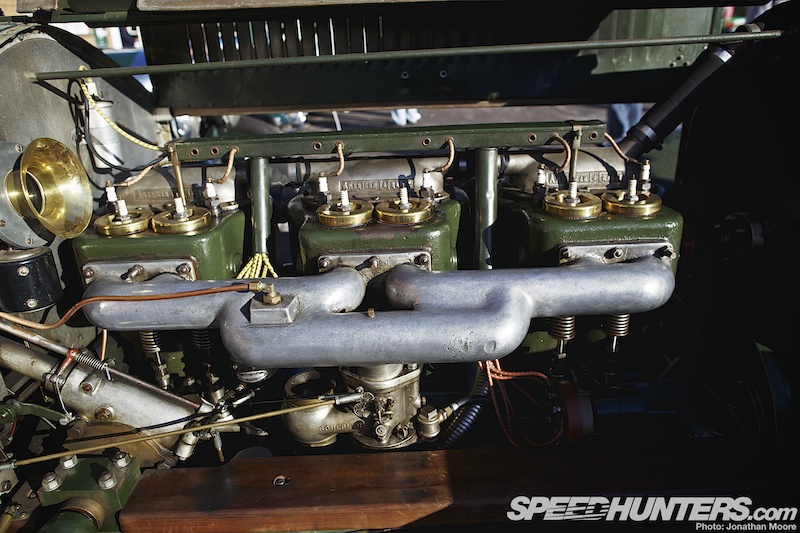 The straight-six was made by American LaFrance, who predominantly built fire trucks – it's a story not a million miles away from the Coventry Climax engine.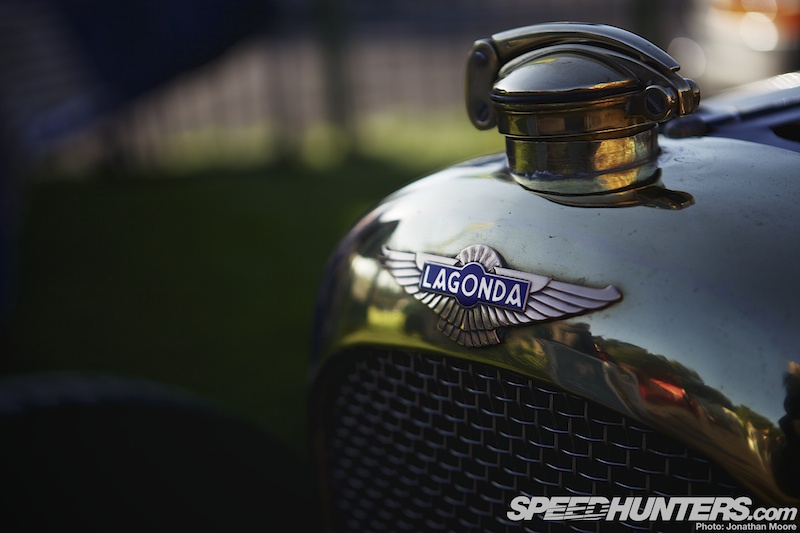 Although some of these older cars might not sport GTO looks, sometimes the badges tell their own story, and point to future glory. Although Lagonda never produced anything that could be described as average.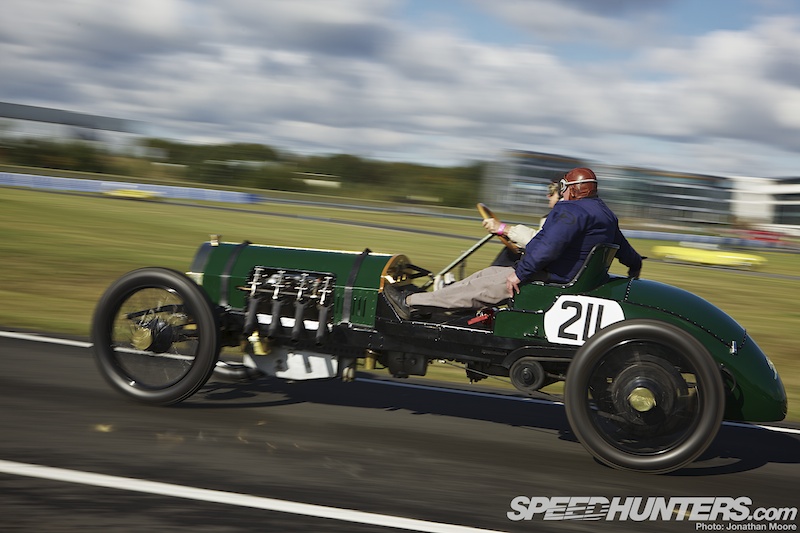 You can also have a surprising amount of fun in these simple machines! This French Berliet-Curtiss is actually a conjoined 1907 Berliet chassis and 1916 100bhp aero engine, making a hairy period racer.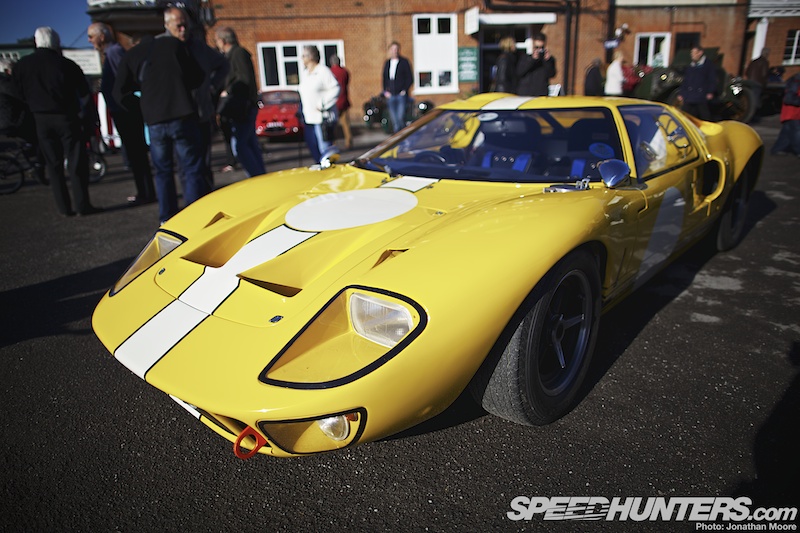 Some of the most effective racing cars have been the result of a melding of expertise from across different teams and countries. The UK and US have a glorious history of joint efforts, with the '60s a particularly fertile time. After all, when you have the Ford GT…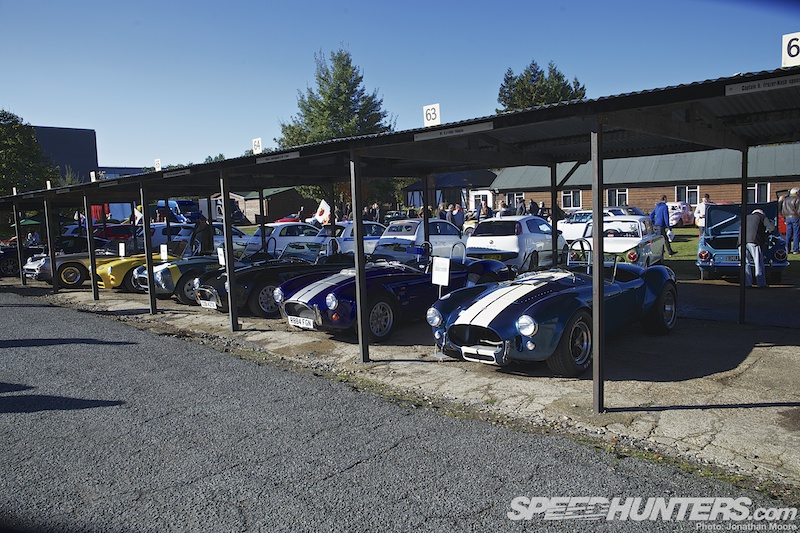 …and the AC Cobra within a decade, with both having extended lives through restoration, continuation models and replicas, you know things were good.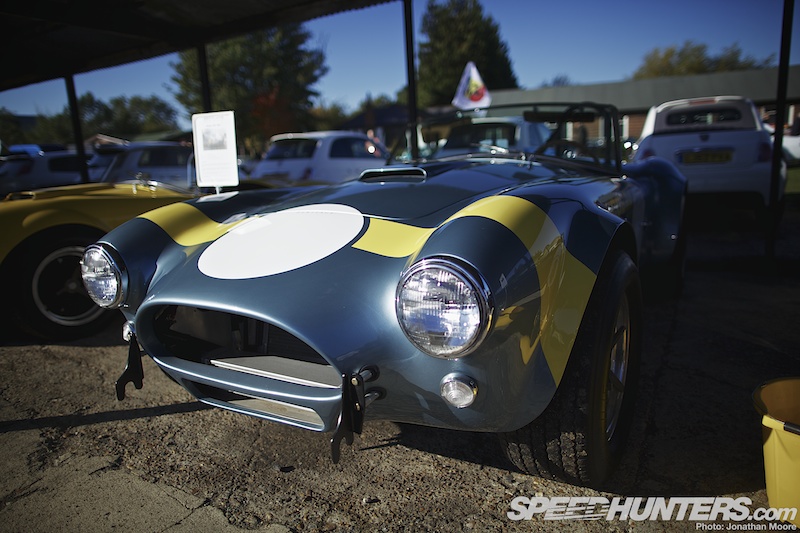 AC Cars have a long association with Brooklands: being one of Britain's oldest automotive companies they were competing on the oval during the track's heyday, and their factory was based on-site from the 1980s.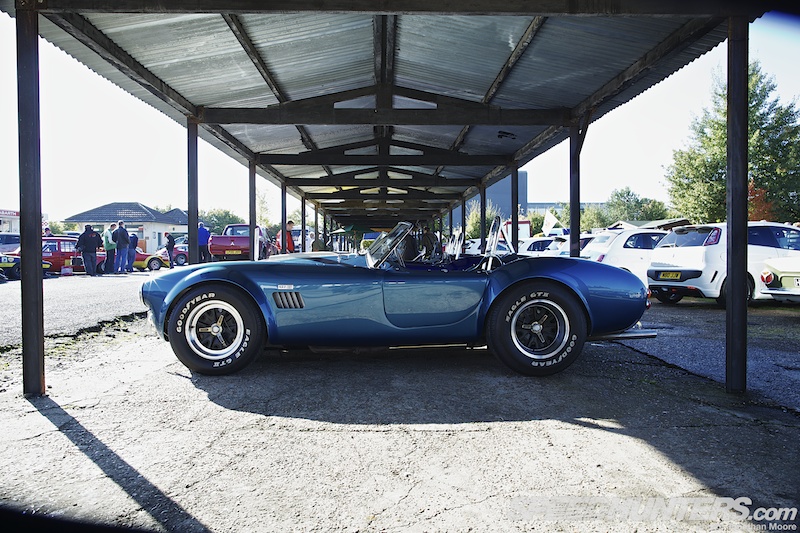 The current incarnation of the company is back at Brooklands, in a joint venture with the Brooklands Motor Company, and continues to manufacture Cobras alongside newer models like the 378 GT Zagato.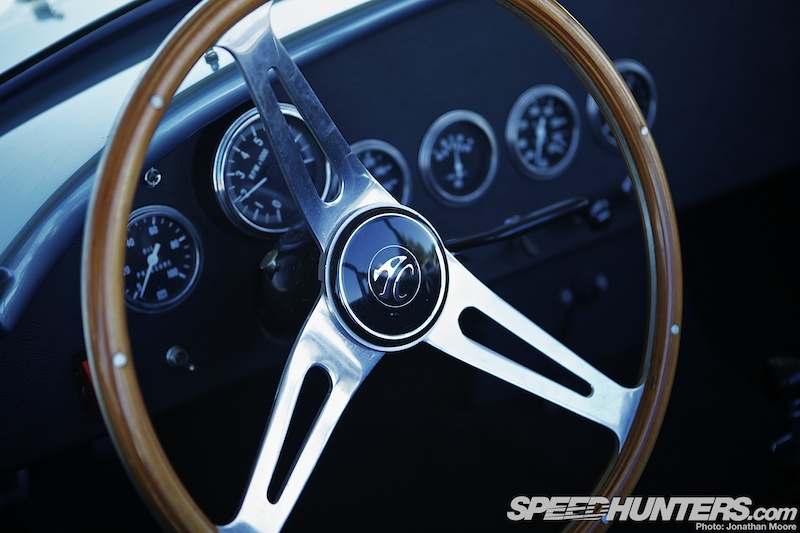 This is a wheel that everyone should be behind once in their lives.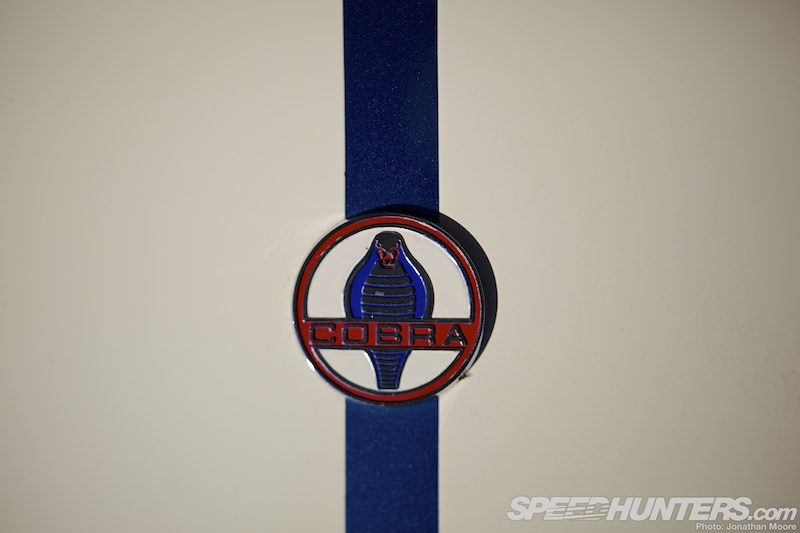 …And this is the badge to have on the front of your car.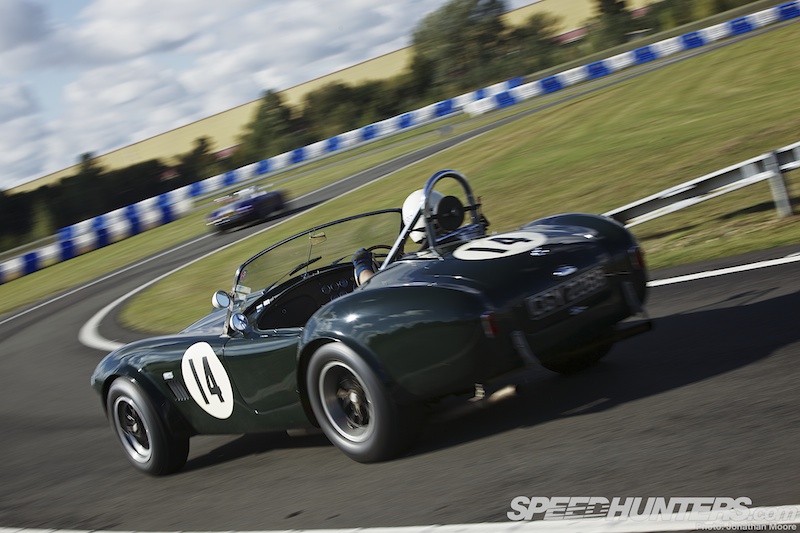 The brute power of a Cobra was clear to see around the twisty M-B World test track, with tail-out power slides out of every corner. V8 heaven!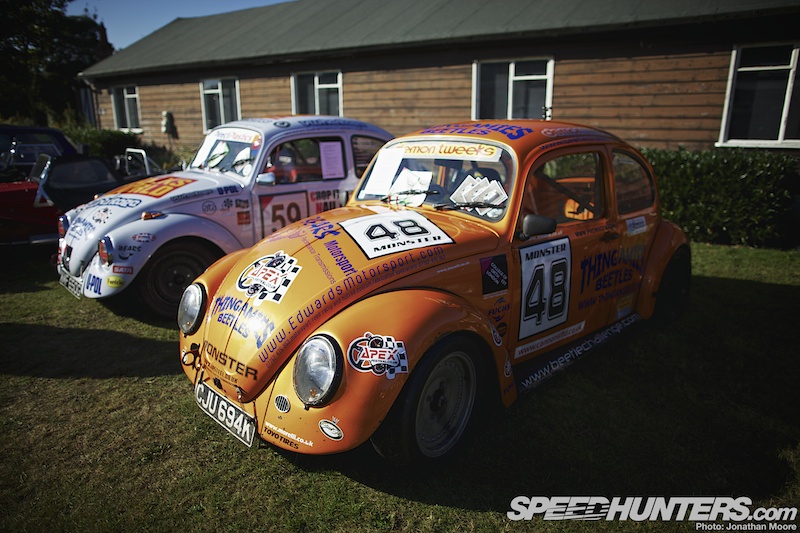 Cars don't always have to be about hand-built perfection or high-end exotica: the best thing about motoring is how inclusive it can be. Several displays at Brooklands were there to encourage people to get involved, whether in motorsport or in maintenance and modification.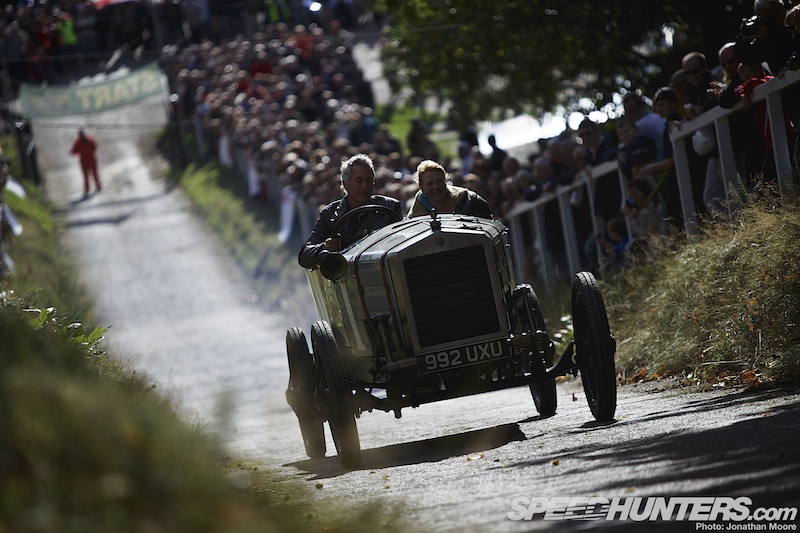 So whether old or new…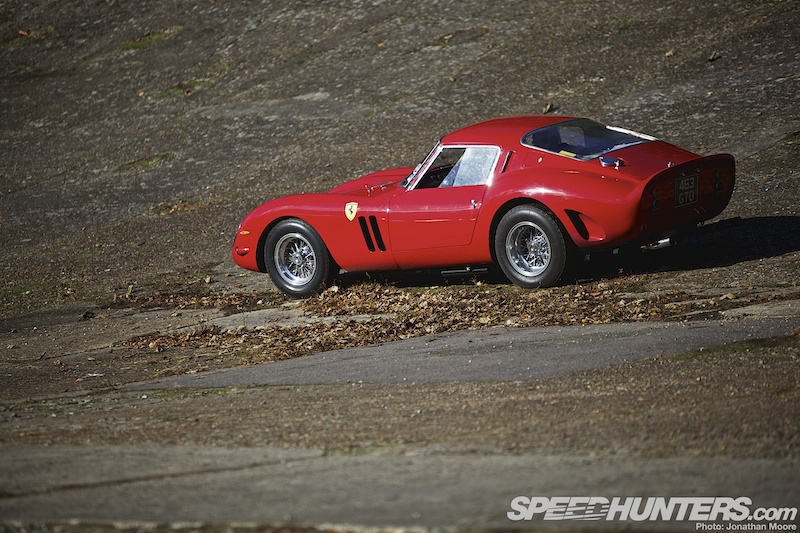 …genuine or homage, meets like Brooklands Autumn Motorsport Day remind us all of just why we love the car.
Jonathan Moore
Brooklands Autumn Motorsport Day