You have probably heard me mention the "Hakone Turnpike" a million times on car features and other drive-oriented posts over the years. Well, I thought it was about time I took you guys there for a virtual tour of what has to be one of the best stretches of driving roads in the vicinity of Tokyo. But before taking you straight to the Turnpike, which as you can see from the opening picture is actually called the Toyo Tires Turnpike nowadays, I thought it would be cool to also show you the drive down…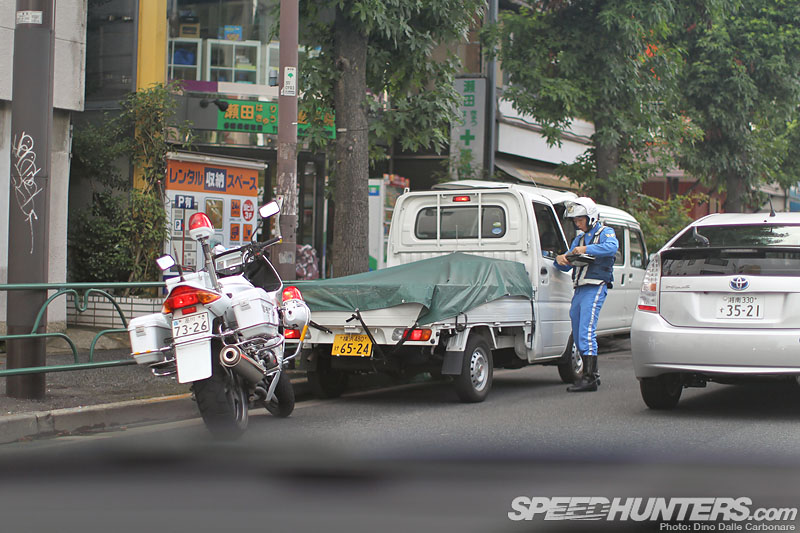 …which for me always starts off on Kanpachi Dori, the busy road that I featured in my Tokyo Speedhunting posts last month. Traffic on a regular weekday can be quite bad and what is usually less than a ten minute drive to the Tomei Expressway entrance, can turn into a thirty to forty minute procession. Luckily I know some short cuts and tricks to get around this, but you always have to watch out for the Police who are out all over the place trying to catch those weaving through traffic and crossing those "uncrossable" orange lines! I wonder that this poor guy in his little kei-truck did?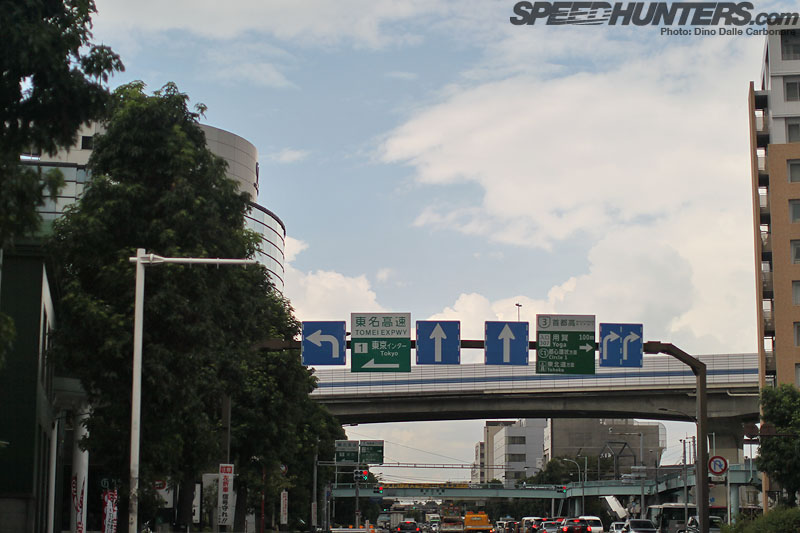 Luckily this time round it wasn't so bad and I got to Yoga nice and smoothly…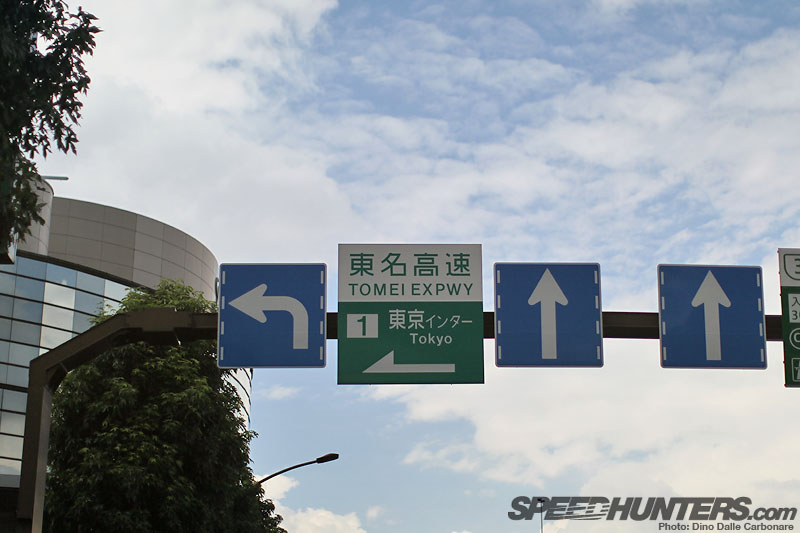 …ready to jump on the Tomei and head down south.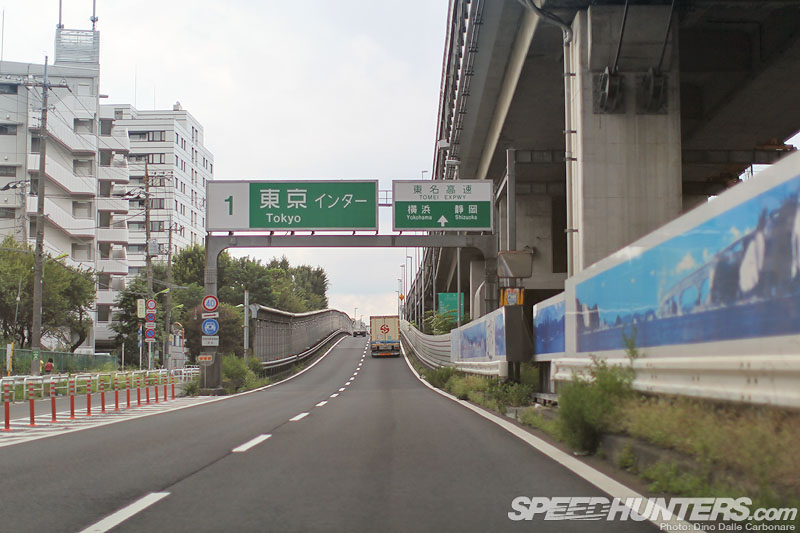 This is the "Tokyo inta" (short for interchange) on-ramp to the expressway. The Tomei stretches down along the cost of Shizuoka Prefecture all the way to Nagoya city and is one of the busiest and most congested highways in Japan.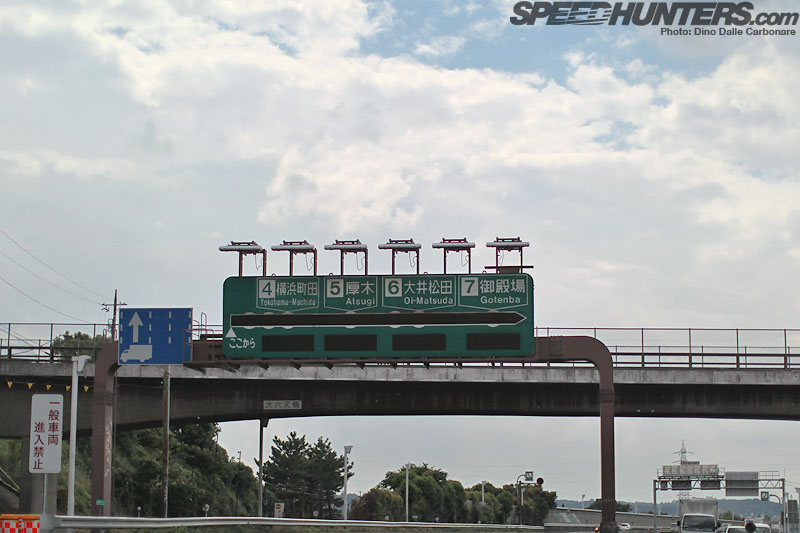 Luckily it was all clear sailing, even the digital congestion display was turned off. The first stretch of the journey meant getting off at Exit 5, or Atsugi…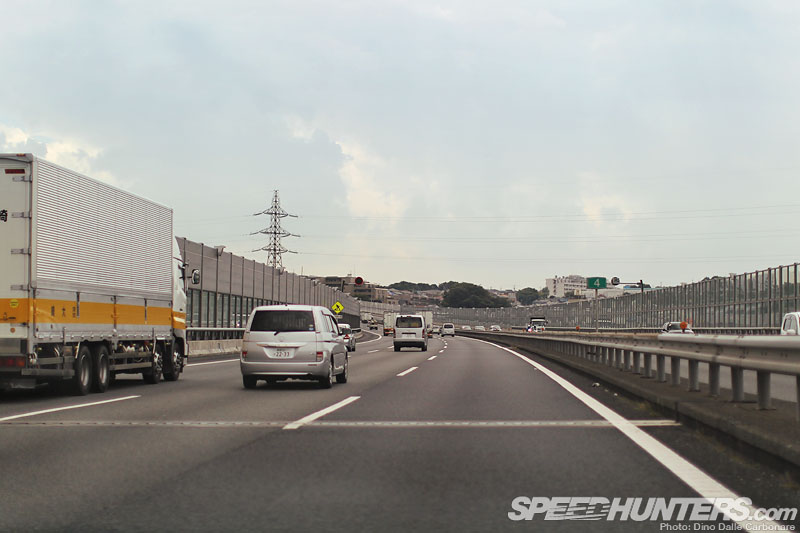 …so with no traffic to worry about and not having any tight schedule to keep to I set the cruise control on and let the car do its thing.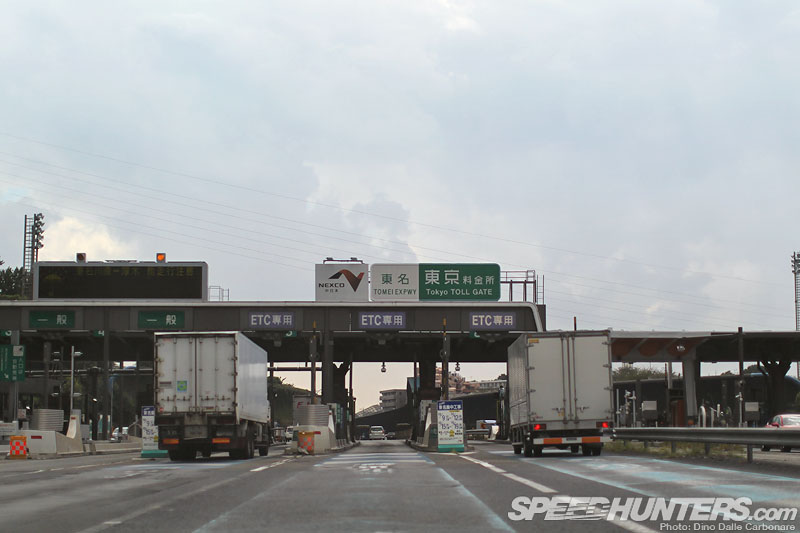 A few kilometers down is the first of many toll gates. This is where you grab your entry ticket or if you have ETC (Electronic Toll Collection) you slow down and pass through one of the blue gates so that your ETC machine knows where you entered the highway.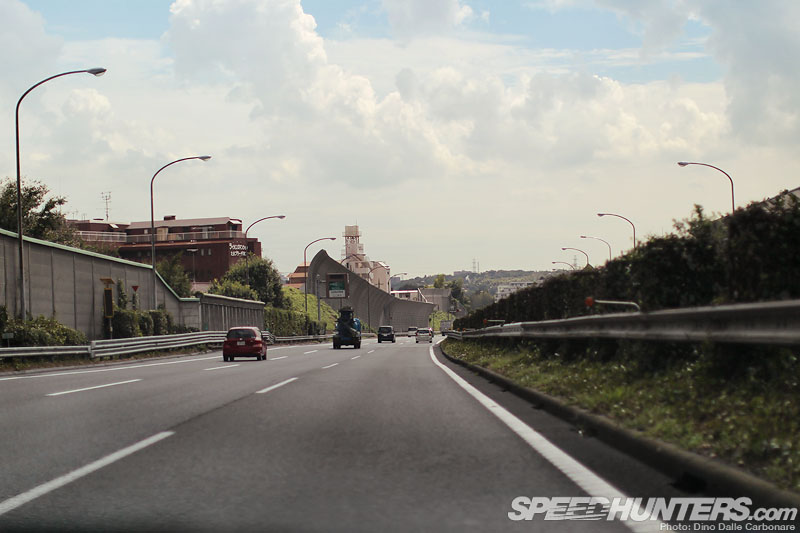 Between here and the Machida interchange, where shops like Tomei Powered and Bee-R are located, is usually the most congested section of the Tomei. Sometimes it can take up to an hour to cover 15 km!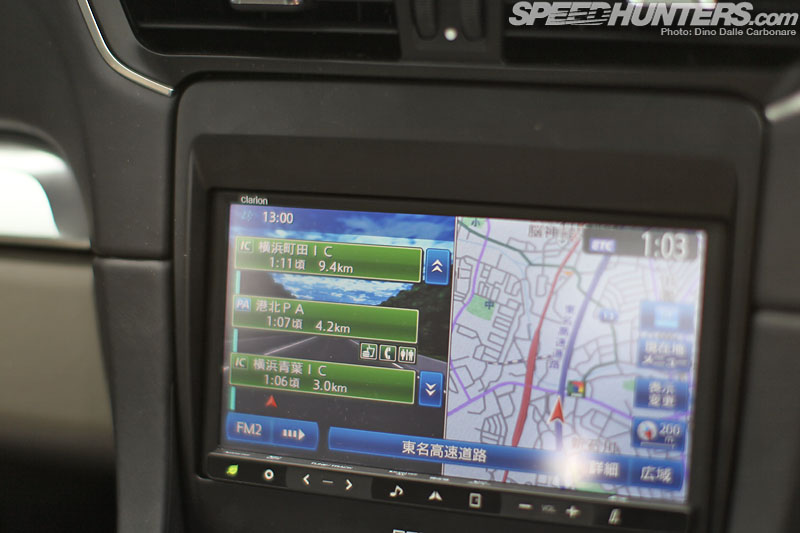 All modern day navigation systems have a highway display, which automatically splits the screen in half and displays a list of upcoming exits, junction and parking areas. It's very useful…especially if you are dying to go to the restroom and don't know when your next chance for a pit stop will be.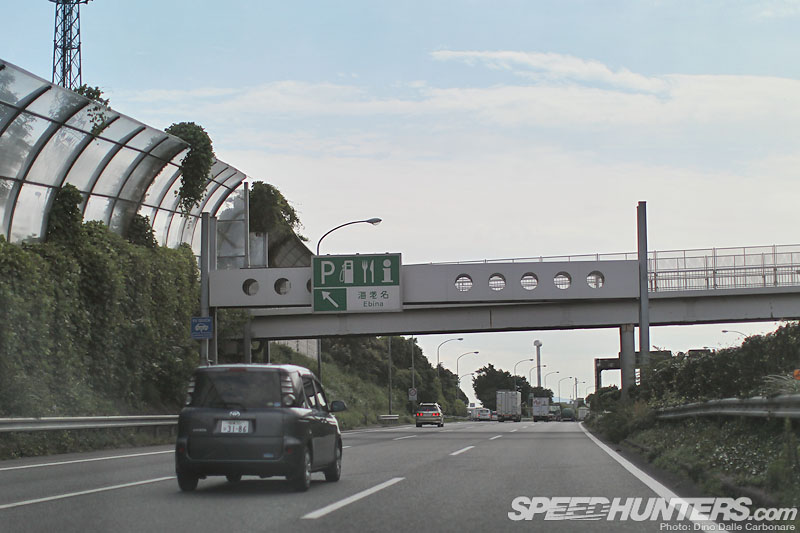 Before getting to Atsugi I passed by Ebina Parking Area, a popular stop for a lot of car enthusiasts. Sometimes Supercar meets are held here early on Sunday mornings and if there is a big race event on at Fuji Speedway you can expect to see Ebina filled to the brim with sports cars of all types as owners wait to meet up with their friends so they can convoy down together. Years ago I came across a Ferrari F40 meet, I think there were something like 30 cars – memory is a bit fuzzy, I think I passed out by the sight!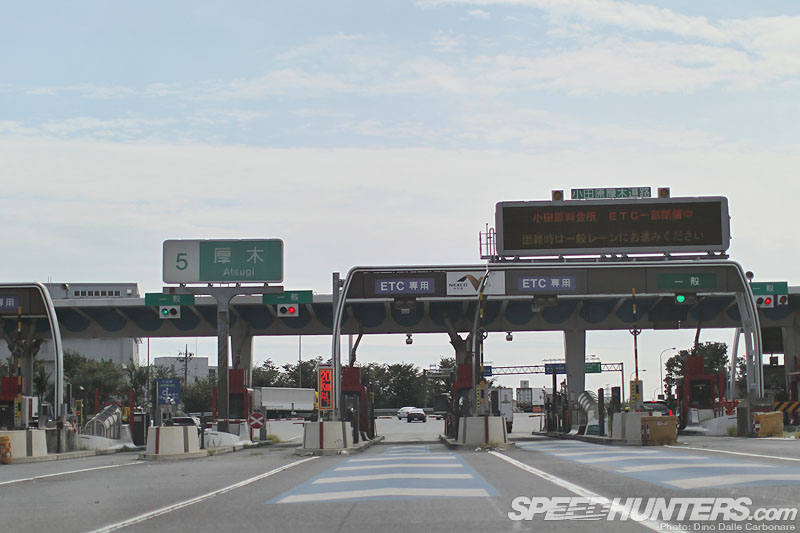 About 5 km further down and it was time to get off the Tomei at Atsugi, digitally pay the ¥1,250 ($16) toll charge and head onto the Odawara-Atsugi Toll Road which starts right after the gates on the right.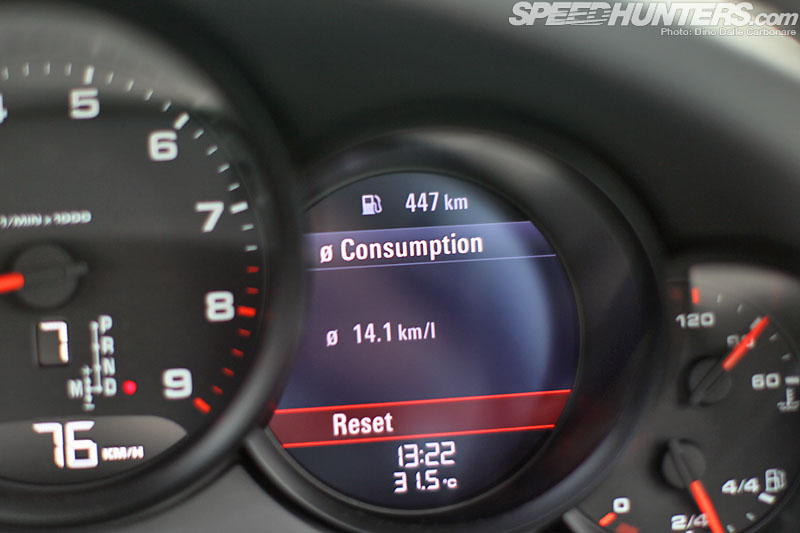 I reset the trip computer when I left the house and I was very impressed at the calculated fuel consumption my car for the day seemed to be returning.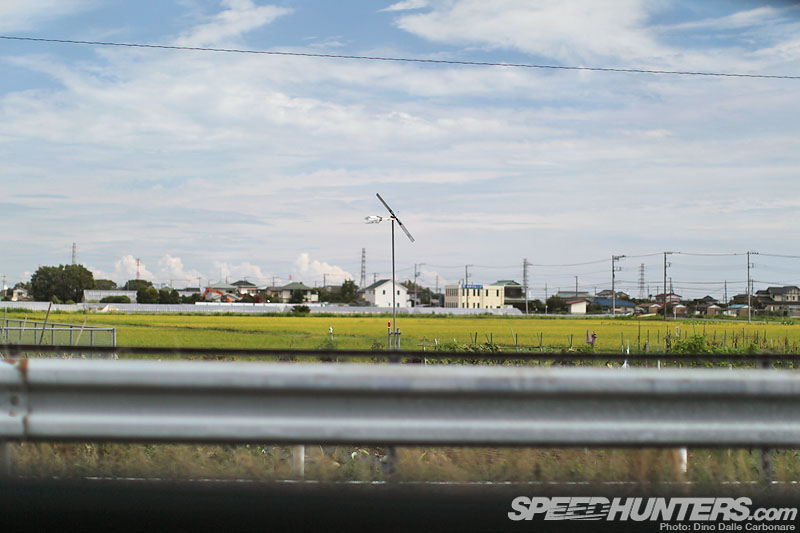 The drive down to Odawara is very relaxing, as city views give ways to more rural surroundings. The end of September is when most farmers harvest their rice fields in the Kanto area, as the rice begins to turn yellow from its usual deep-green hue.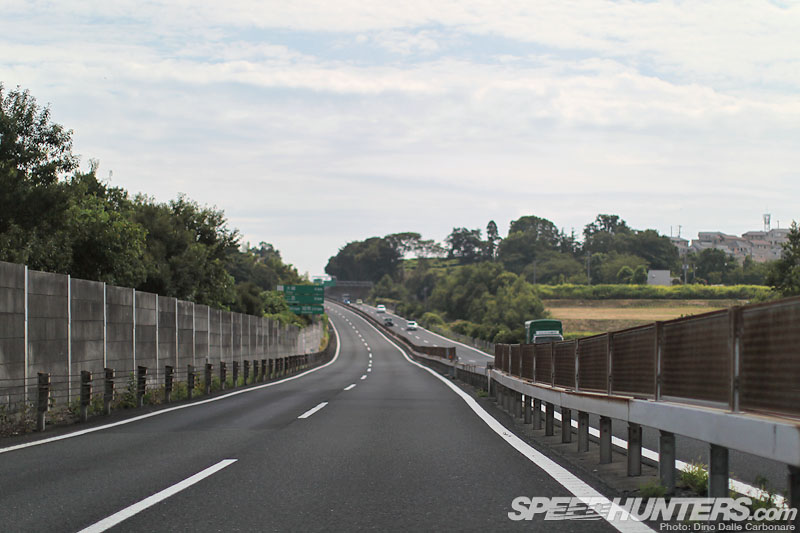 The rather strict 70 km/h (43 mph) limit on this stretch of road is nothing short of torture as during a weekday like today, it's completely empty! Undercover Police cars are always patrolling the road so it's always a good idea to leave the cruise control to do its thing, after all, the gas you save here you can burn up later on proper mountain roads. At least that's the way I see it.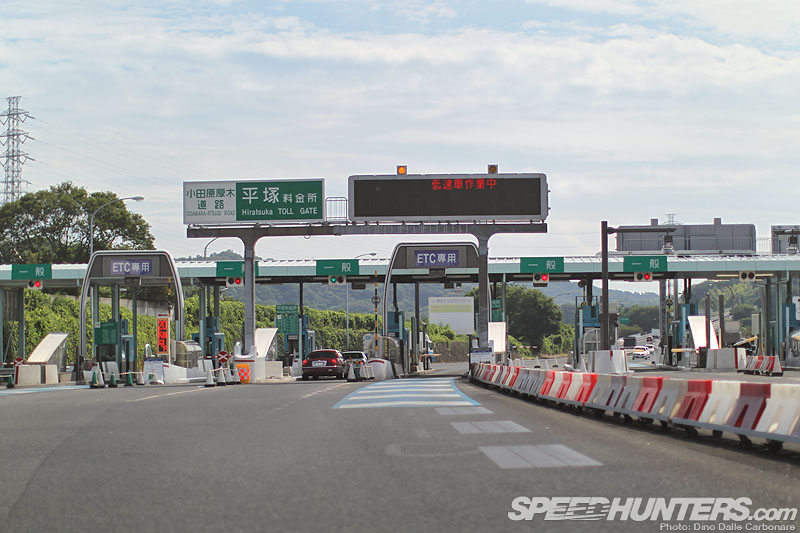 More toll gates, this time ¥200 ($2.50).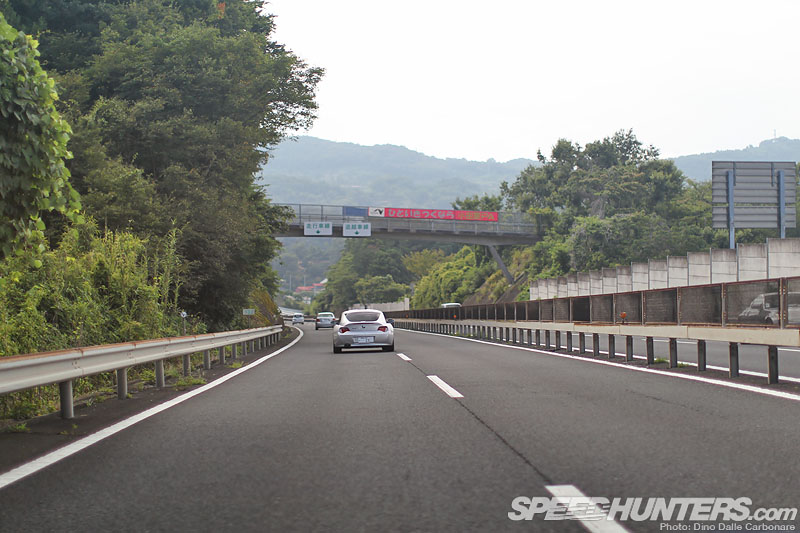 The initially-flat road slowly begins climb up and down hills…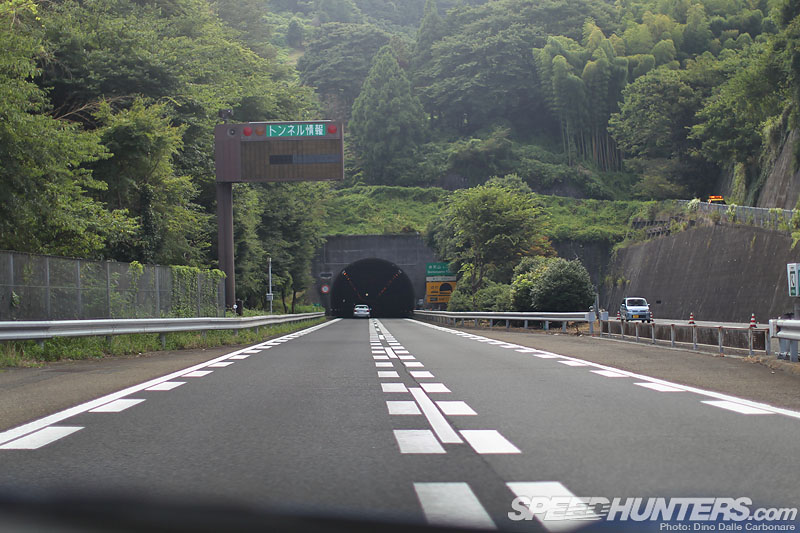 …or through them, as you begin to make your way closer and closer to those mountains in the distance.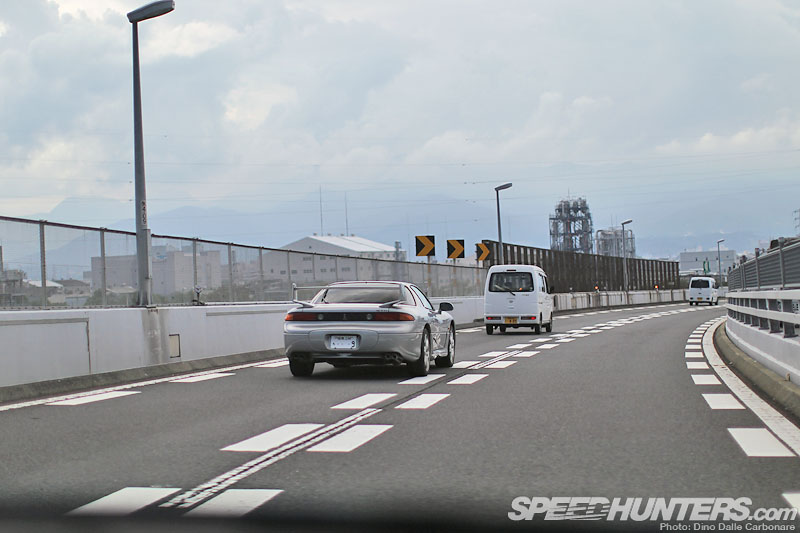 A little car spotting on the way helps pass the time! You don't see too many Mitsubishi GTOs on the roads these days, and judging by the shape of that rear wing this was one of the final versions.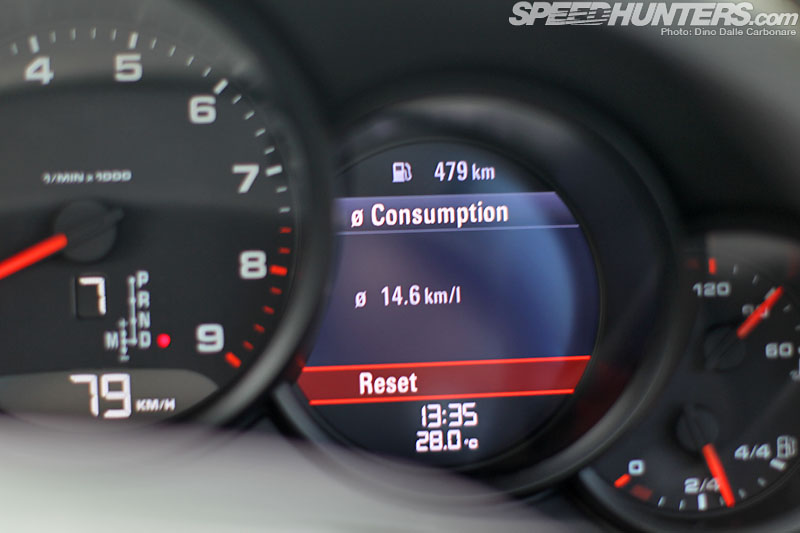 Cruising at just under 80 km/h, with the gearbox in 7th gear and the engine barely above 1,000 rpm it's not surprising that calculated average fuel consumption kept improving! 14.6 km/L (34.3 mpg) is pretty damn good I'd say, especially if you consider what I was driving.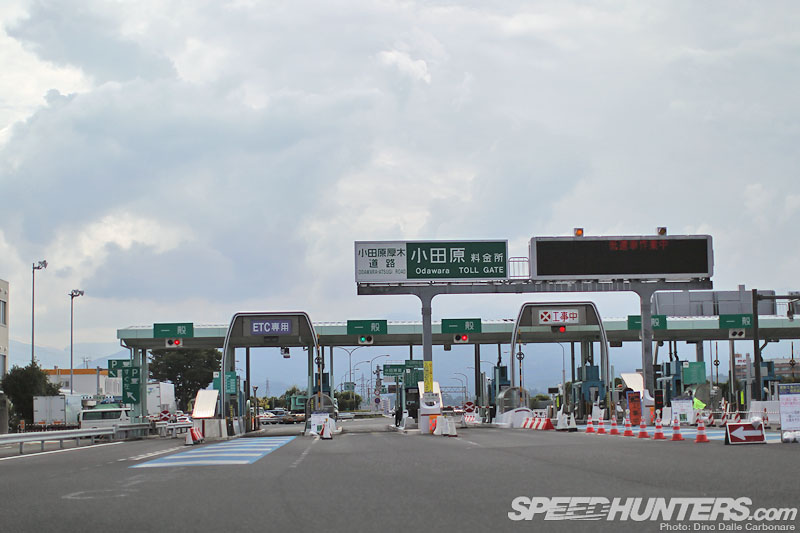 Eventually I got to the last toll gate, for now at least…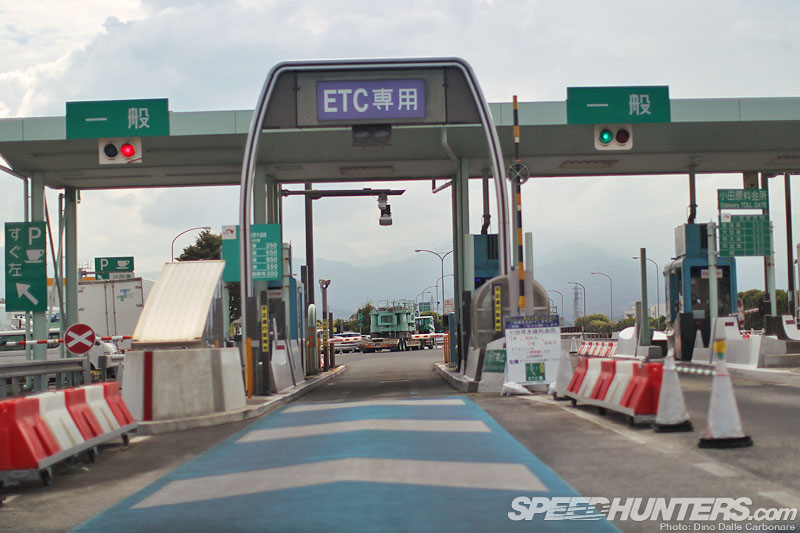 …the damage this time ¥250 ($3.20)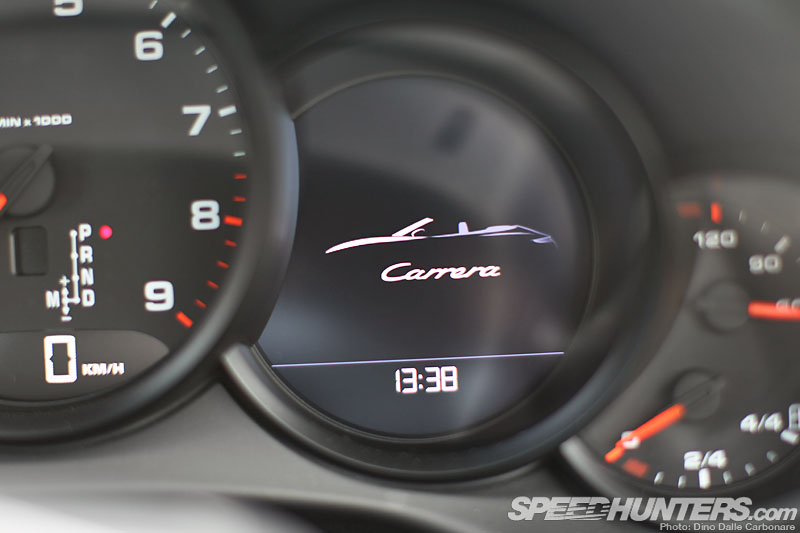 After having been on the road for 45 min I decided to pull over at the parking area there for a quick pit stop…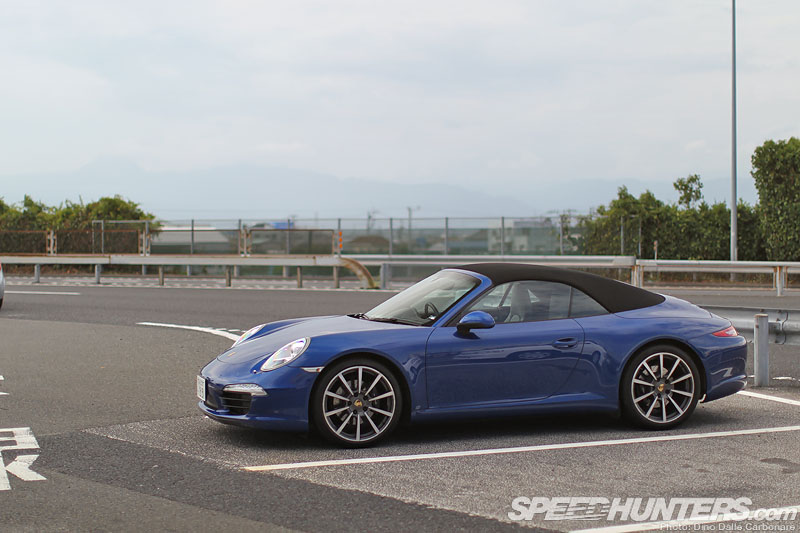 …and to admire the lines of the all new Porsche 911 Carrera Cabriolet I was driving. With today being 9-11 day I thought taking out the 991 for a drive on some awesome roads would be the perfect way to celebrate what has to be one of the most recognized and sough after sports cars around.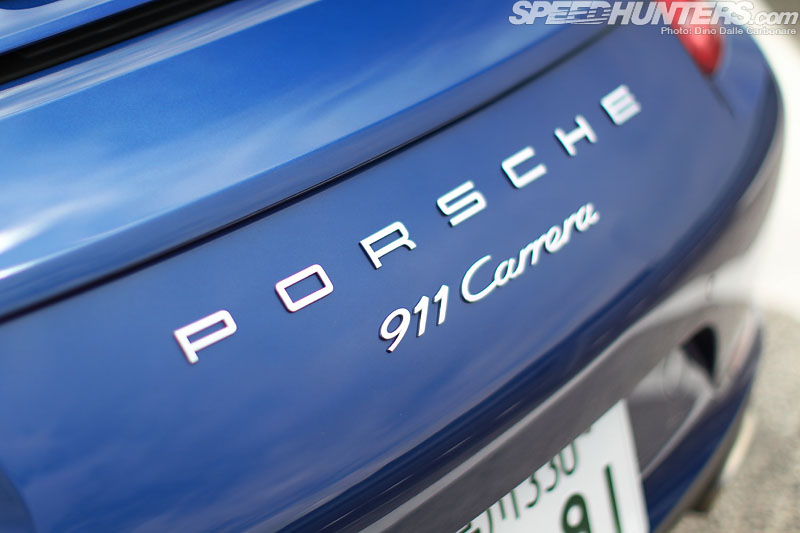 So far, the 991 had impressed me for its obvious flexibility and outright practicality, two words that you don't often hear when describing a sports car. This base-model drop-top Carrera was very quickly winning me over. But no time to ponder over drying dynamics and design cues quite yet, it was back in the driver's seat…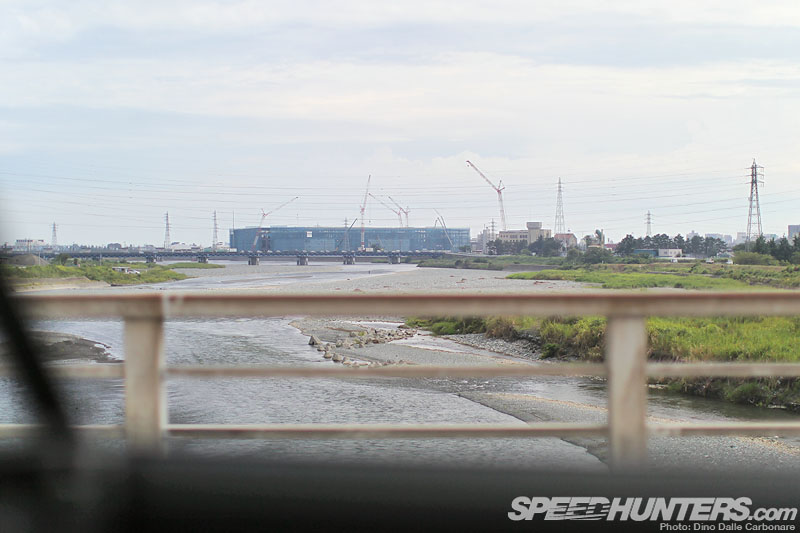 …and on with the journey towards Odawara, passing by more impossibly Japanese views.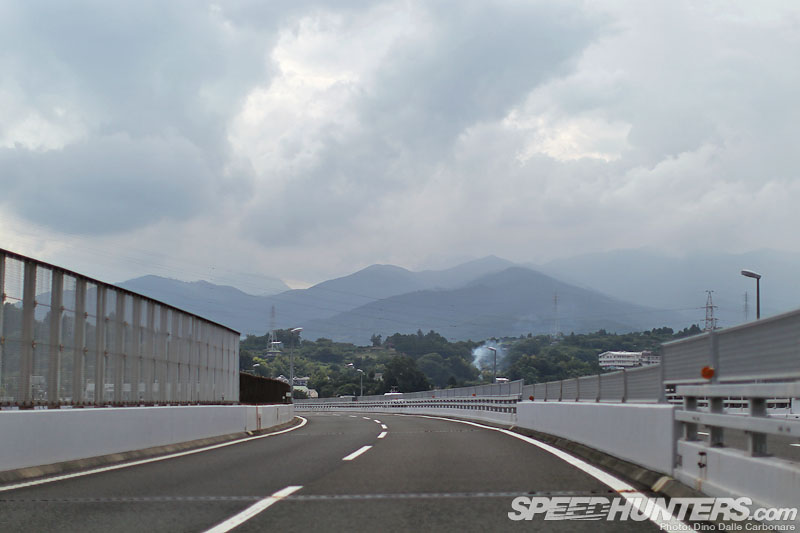 The temperature had already dropped 10-deg C from central Tokyo and the sky was looking rather moody over the mountains. Mt. Fuji should have been very visible by now, but summer in Japan is extremely humid, meaning that a lot of haze and clouds usually hide the big volcano.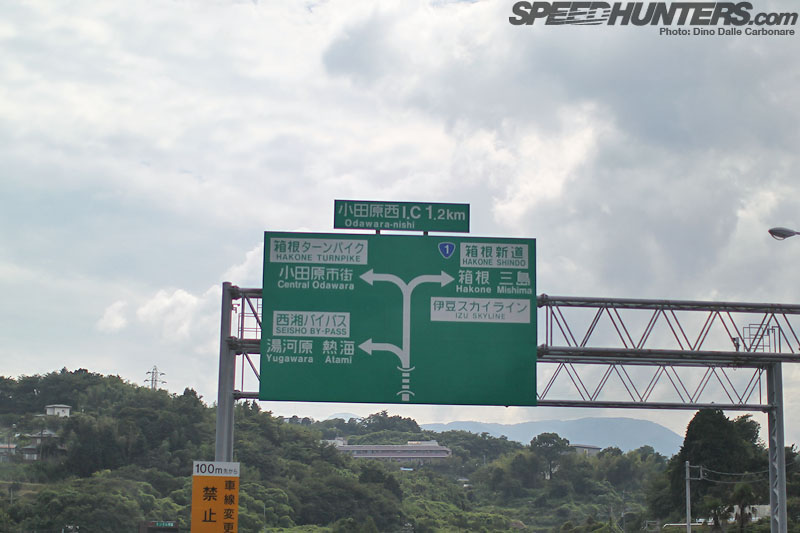 Ahh, the signboard I had been waiting to see for close to an hour.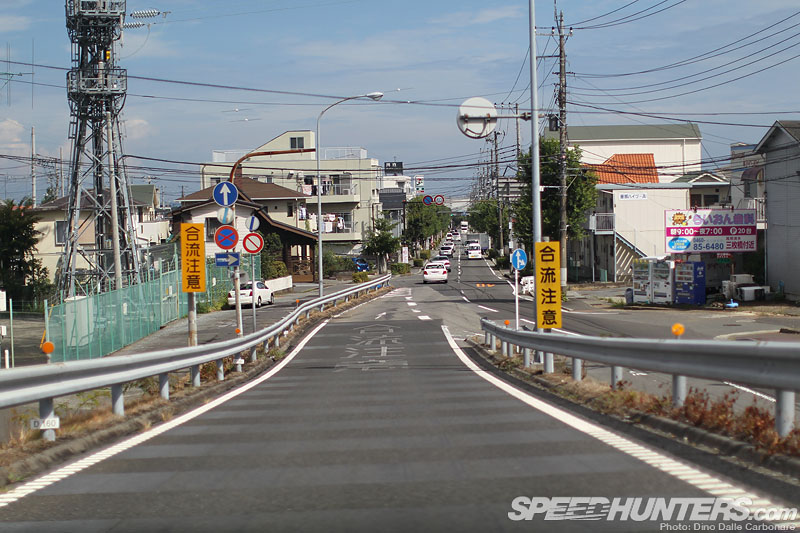 Finally the exit onto the small quiet ocean-side town of Odawara.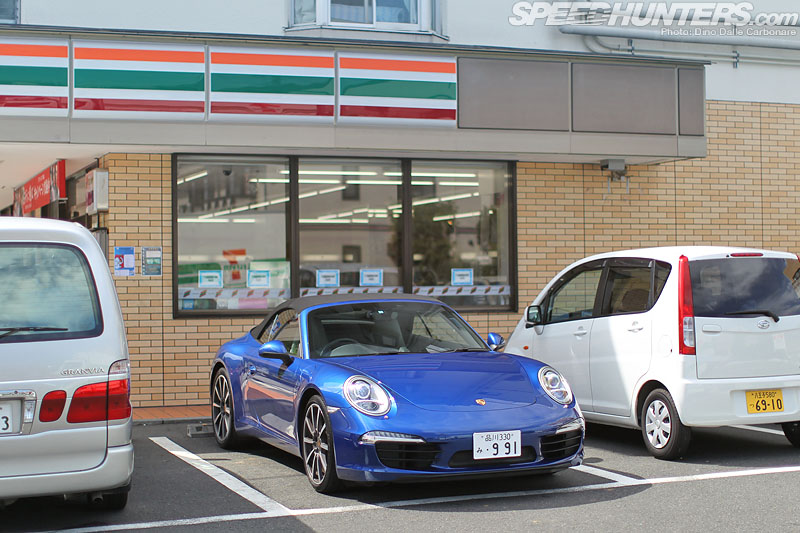 I come down to the Turnpike often, sometimes 3-4 times a month, either to spend some one-to-one time with a new car or to burn one tank of hi-oku with the GT-R. The Turnpike is the gateway to a wide assortment of challenging mountain roads and is one of my favorite places in Japan.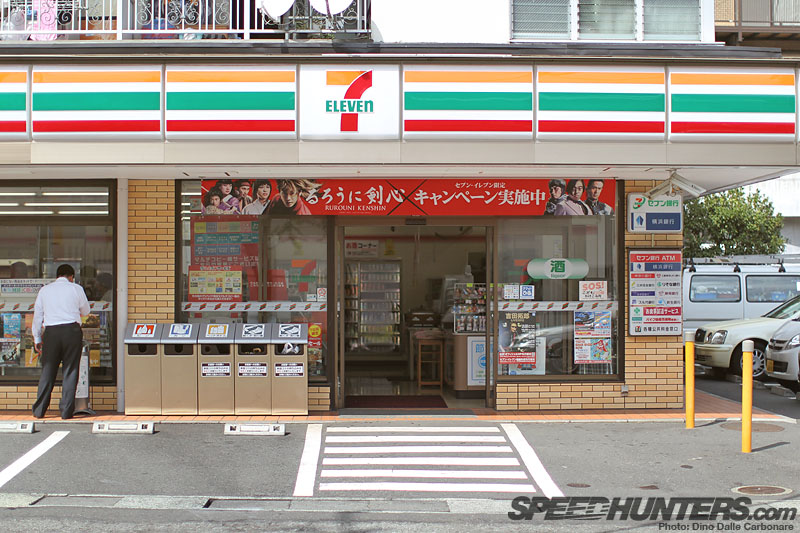 The local 7-11 convenience store is where I usually stop for a spot of lunch before heading up into the mountains.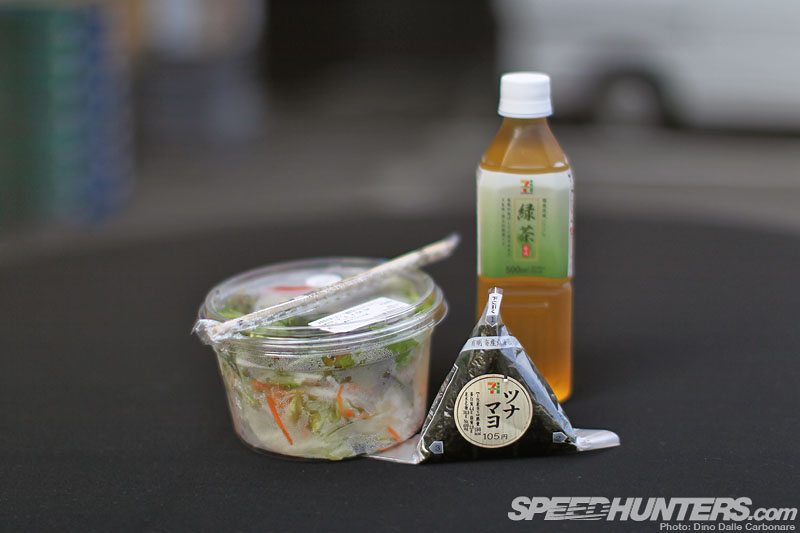 An onigiri (rice ball) and a salad was on the menu, washed down with some refreshing green tea. You don't want to stuff your face if you are going to thrash a car through some twisty roads.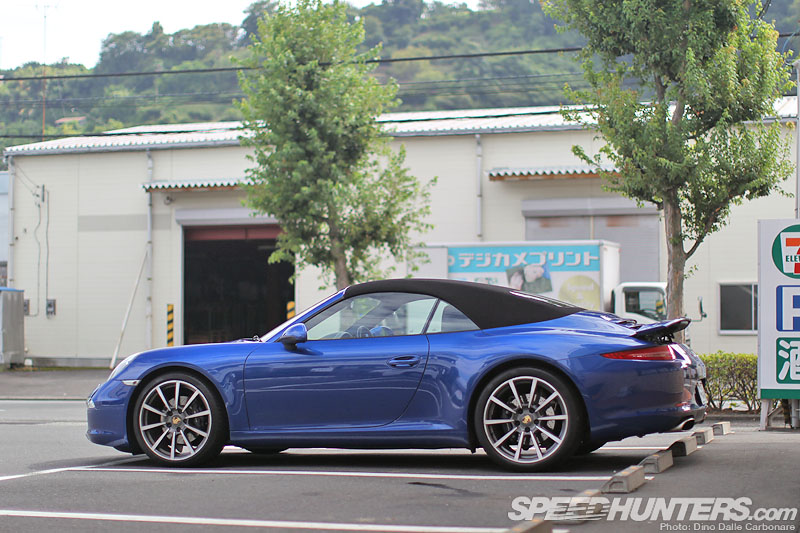 Seeing the scorching heat of the city was no longer a problem it was time to drop the roof, an exercise that in the new 911…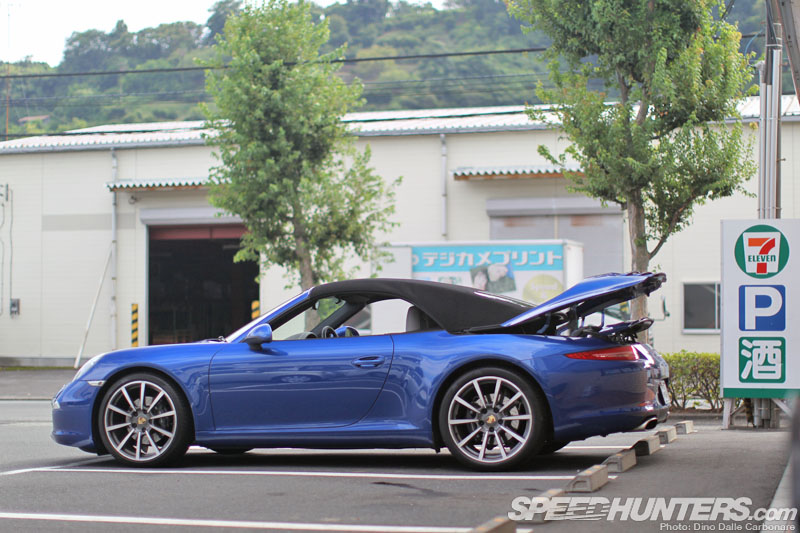 …takes just 13 seconds. First the whole rear section lifts up…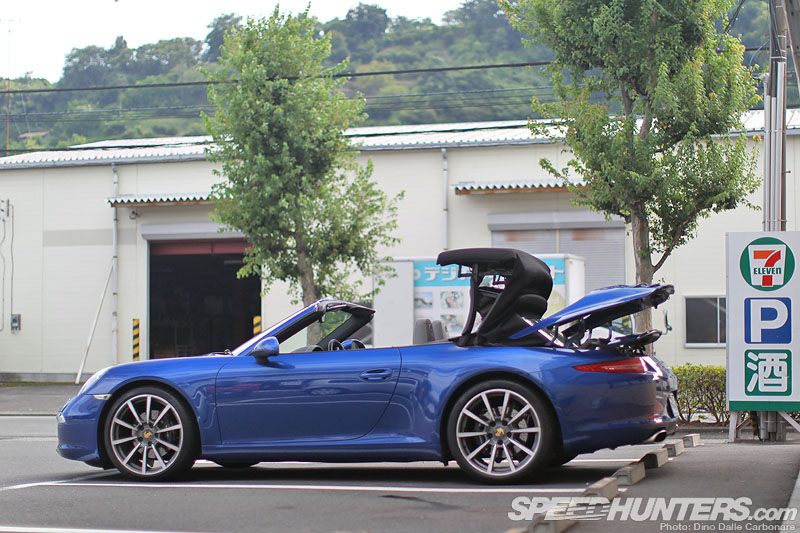 …then the lightweight canvas roof unlatches itself and begins to fold…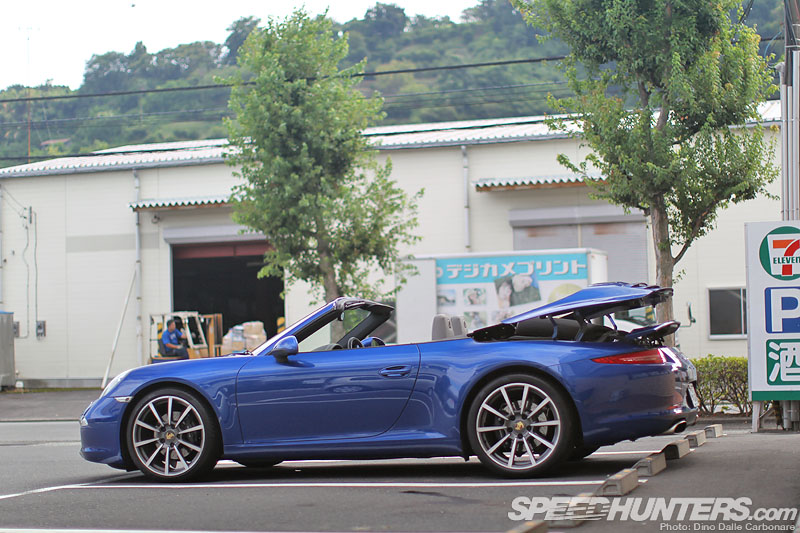 …backwards, disappearing effortlessly away.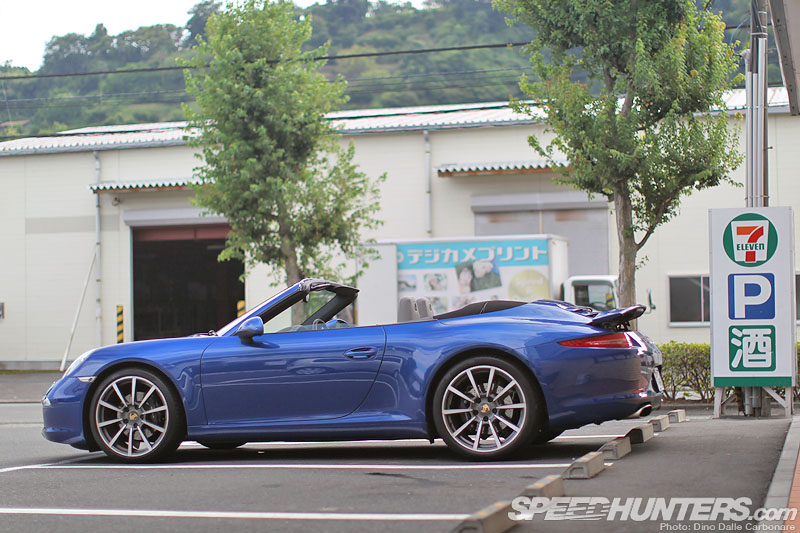 And there you have it, a roofless-991 ready to go!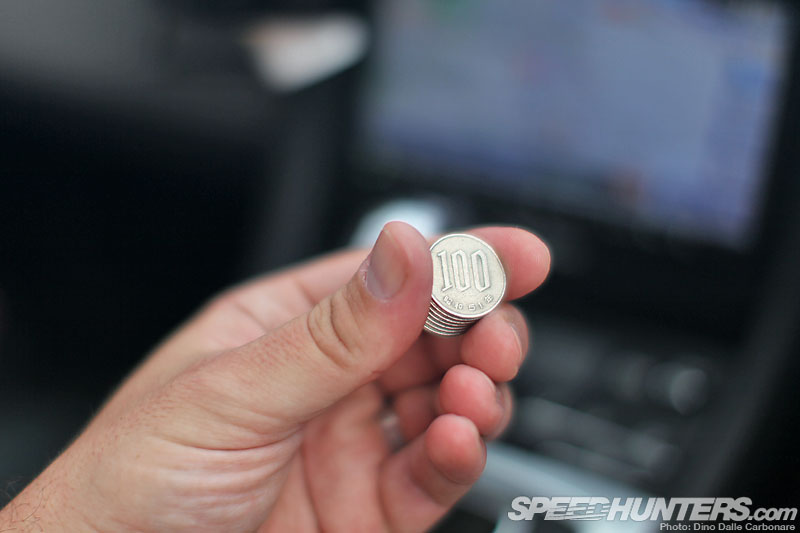 Before setting off I prepared the coins for the Turnpike charge, ¥700 ($9), which you have to pay both on the way up as well as on the way down.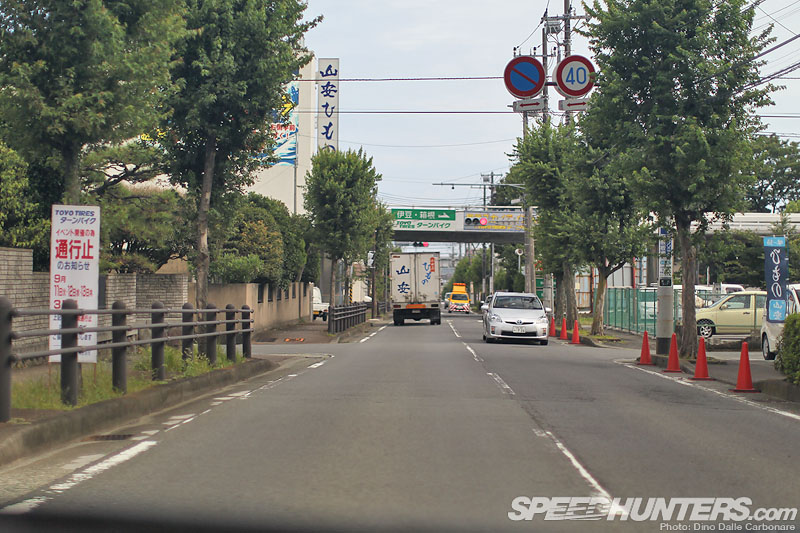 The turn off towards the Turnpike entrance is just 500 meters down the road from the 7-11…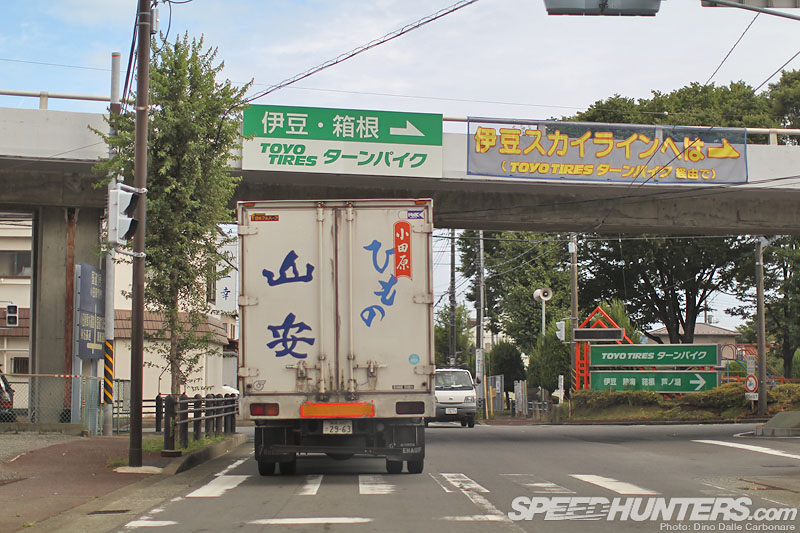 …with plenty of indications showing you where to turn.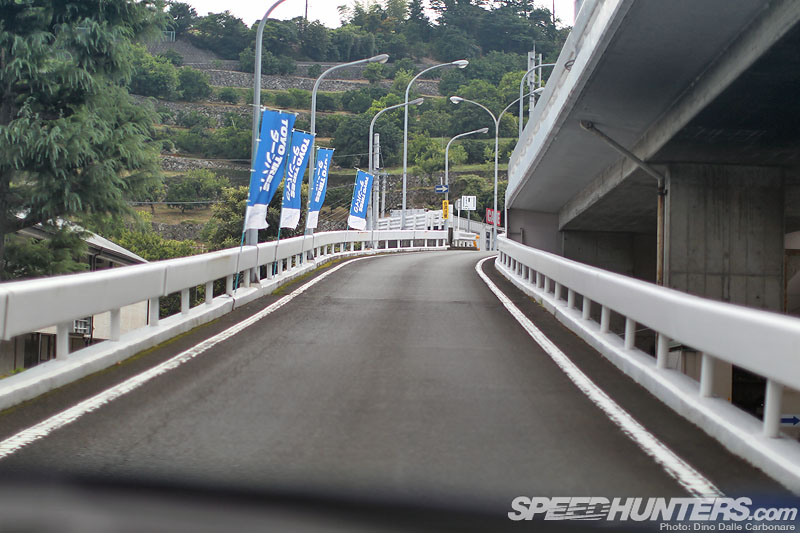 No matter how many times I head up this road I get excited every single time!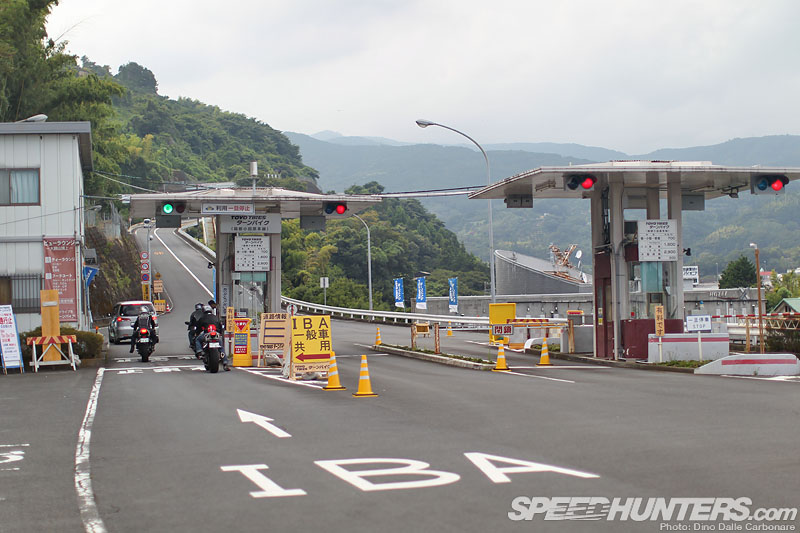 This is a very popular destination for bikers as well as those wanting to enjoy their cars through some nice fast turns.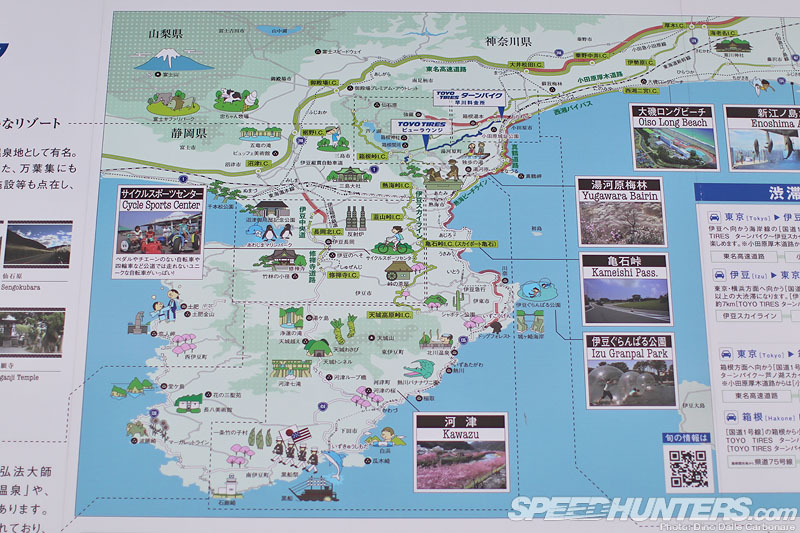 On the map above you can see the Hakone Turnpike highlighted in blue at the top, it's a great road but as I mentioned only one of tons of amazing stretches of tarmac that that snake down the Izu Peninsula.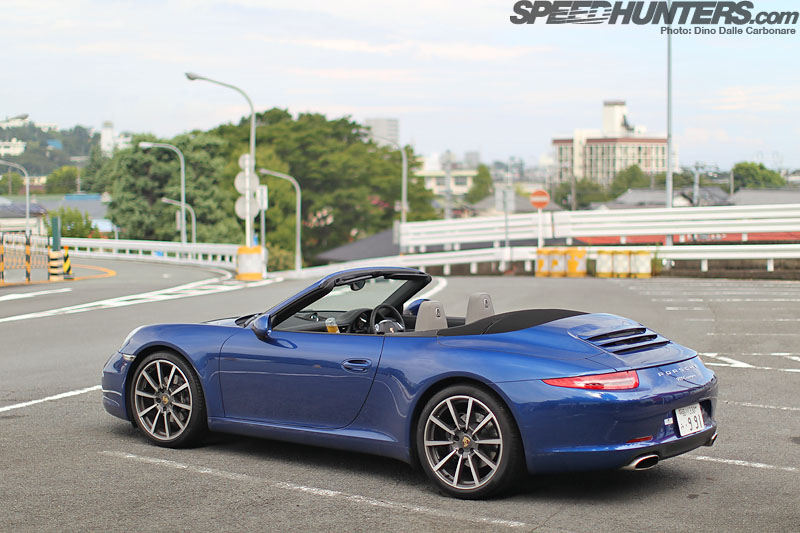 With the 991 ready to go…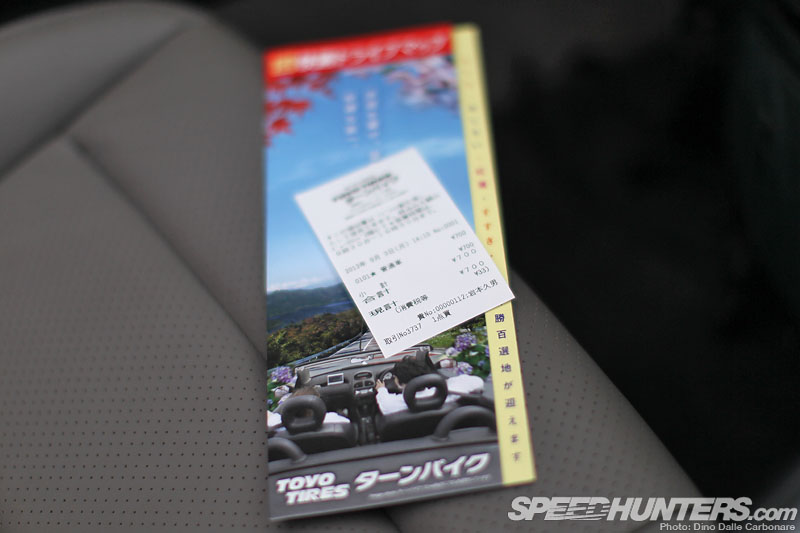 …and the toll charge paid up I was ready for some fun.
Check back soon for the complete Dream Drive post!
-Dino Dalle Carbonare