Here at Speedhunters we often push ourselves to cover unfamiliar territory, new car scenes or emerging styles. It is something that we have to do to not only keep coverage fresh, but make sure we tap into every possible angle of car culture out there. At times may find ourselves out of our comfort zones and that is a good thing, but yesterday, I couldn't have felt more at home at Fuji Speedway.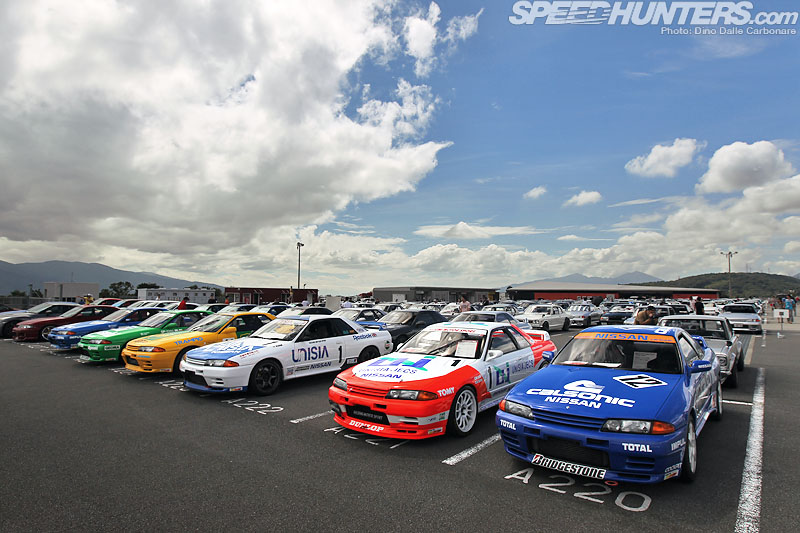 I was surrounded by some of the best GT-Rs in Japan, hundreds of owner cars stretching as far as the eye could see.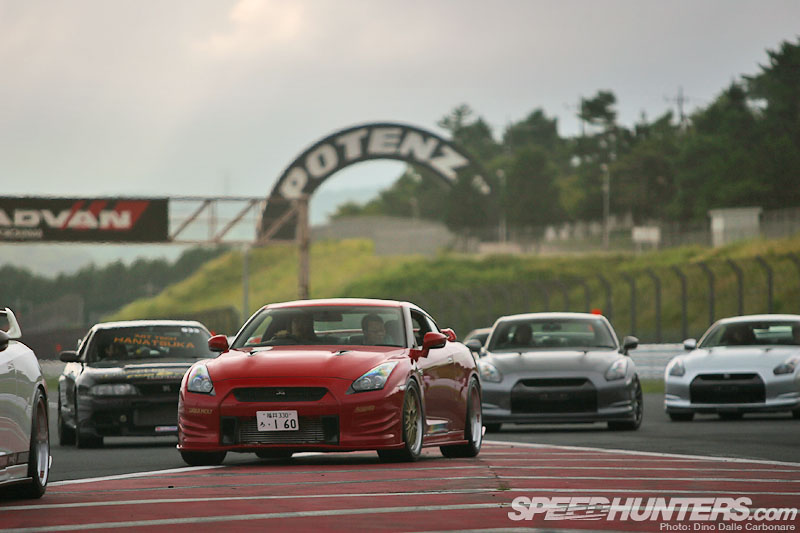 Famous tuners from across the nation flocked to Fuji for this year's R's Meeting, an event of epic proportions put on by the guys at GT-R Magazine.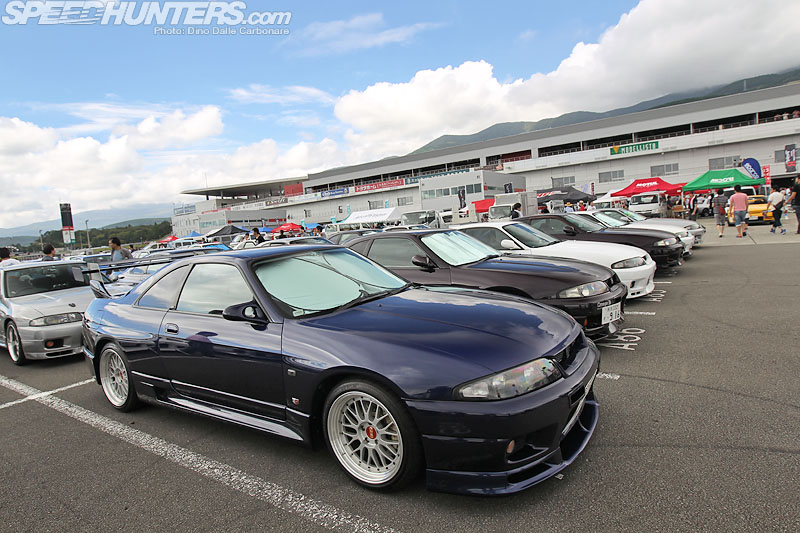 No matter which generation of GT-R you may be into, there was more than plenty to see.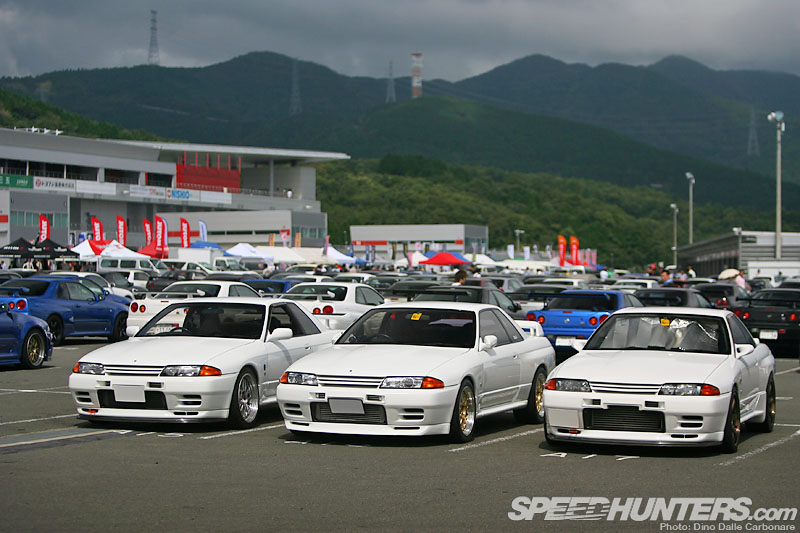 And aside from the huge numbers of cars neatly parked up in the car parks…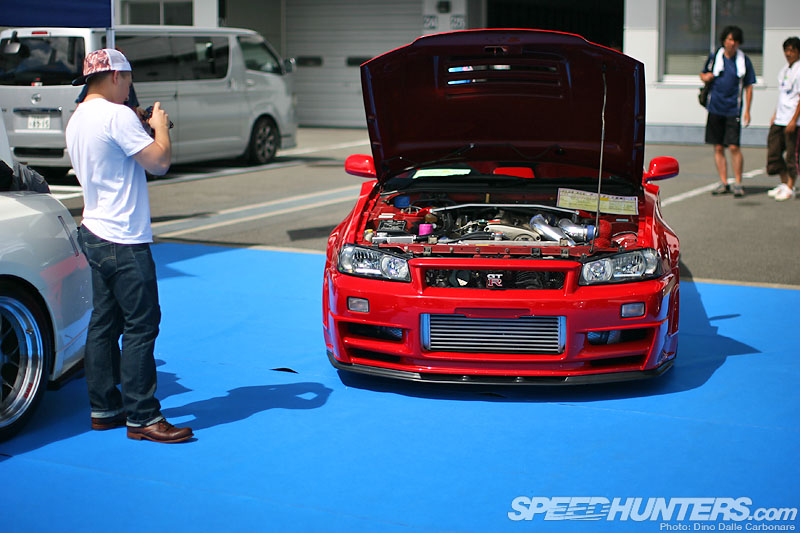 …there was so much to drool over in the tuner display area. This is where you can really nerd out, checking over every car, looking closely at new parts and upgrades that will end up on that long mental wish list every car-guy out there keeps.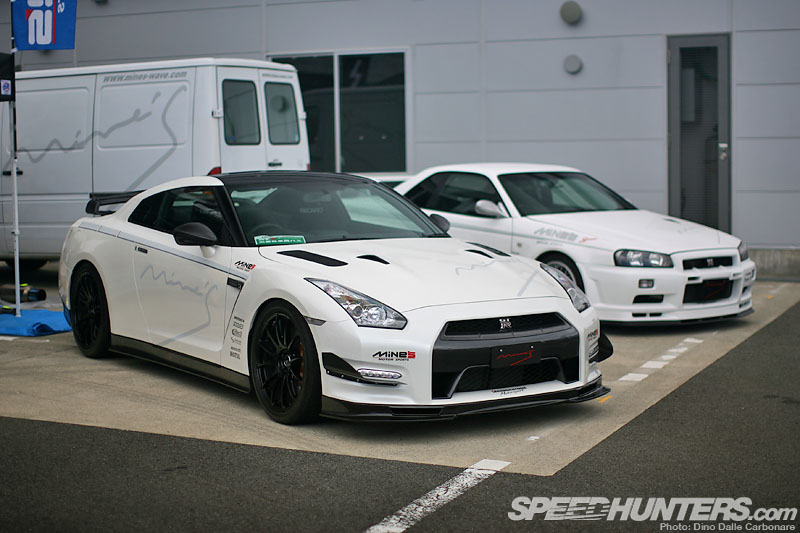 It's was great to see how tuners like Mine's have been working on their demo cars, which on top of the mighty fast R35, continues to research and develop parts for the previous, RB-powered, generation of Rs.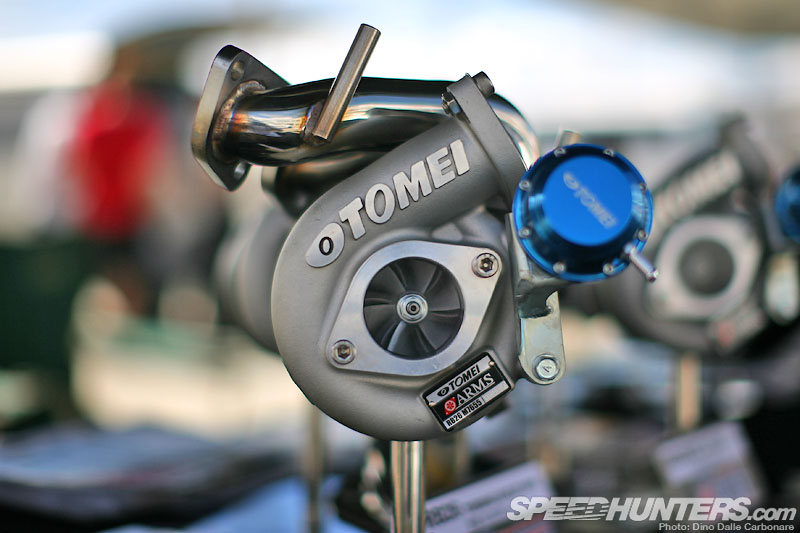 GT-R owners around the world have forever been relying on the awesome products from companies like Tomei Powered, which have never stopped developing parts for these cars we all love so much. Along with their new Arms line up of turbo kits for the RB26, they have just created an-all titanium front pipe which on top of giving you better flow and potentially more power, looks more like a work of art than a simple exhaust section. More on this soon.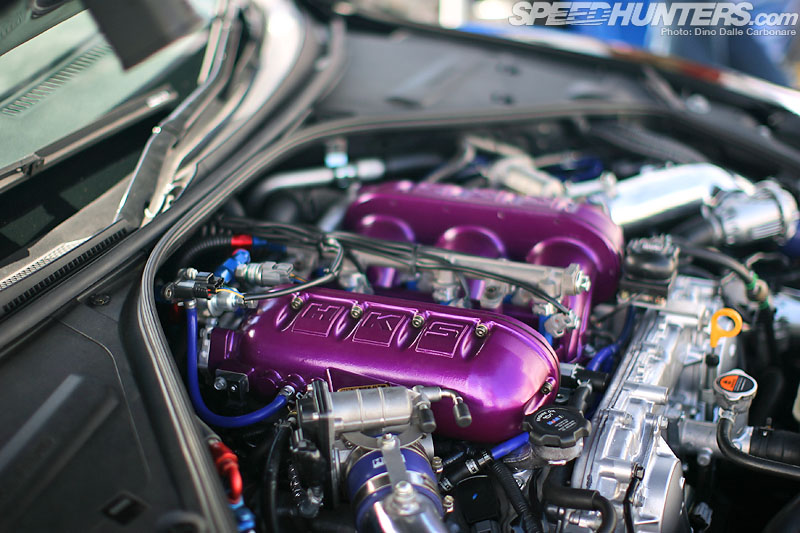 HKS have really been working hard at perfecting their R35 time attack beast. Just look at that engine!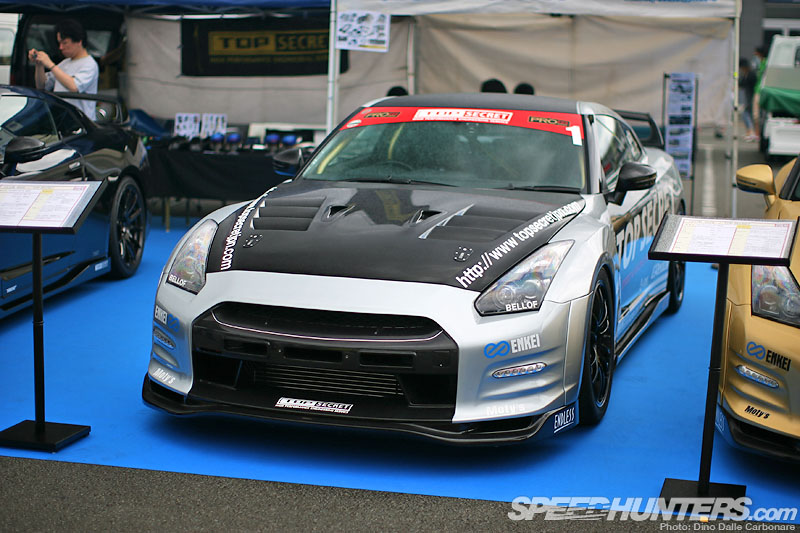 Top Secret was present with no less than four cars…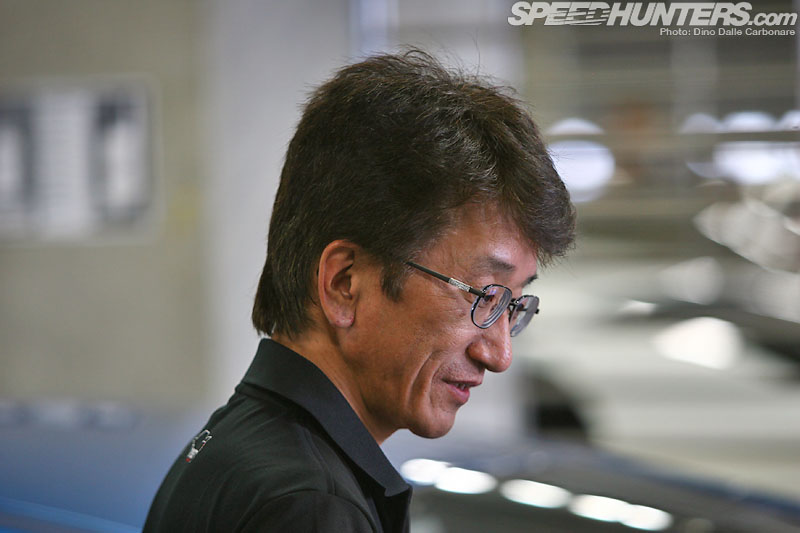 …Smoky taking a break from work to spend some time with people that, like him, love everything the GT-R stands for.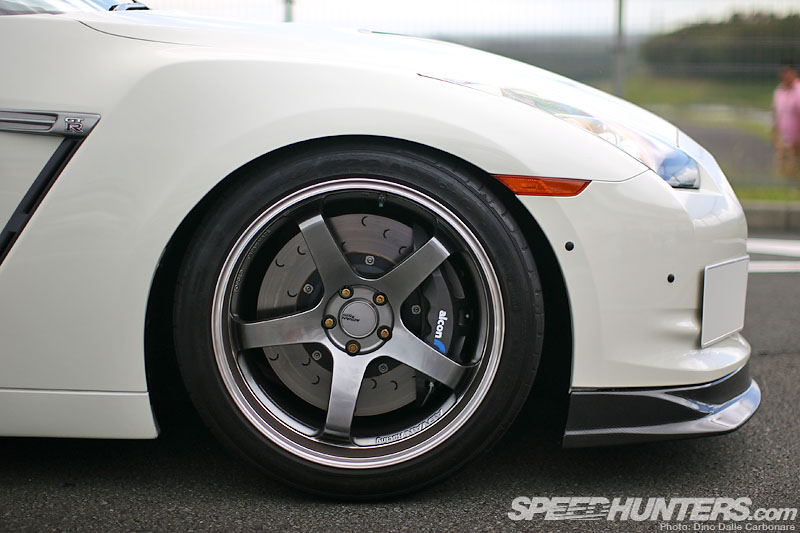 Parts spotting is one of my favorite things to do at these sorts of gatherings, seeing what owners are doing with their own cars. It's always impressive to see just how far some are prepared to go on brake upgrades, this was one of quite a few R35s running monster Alcon calipers.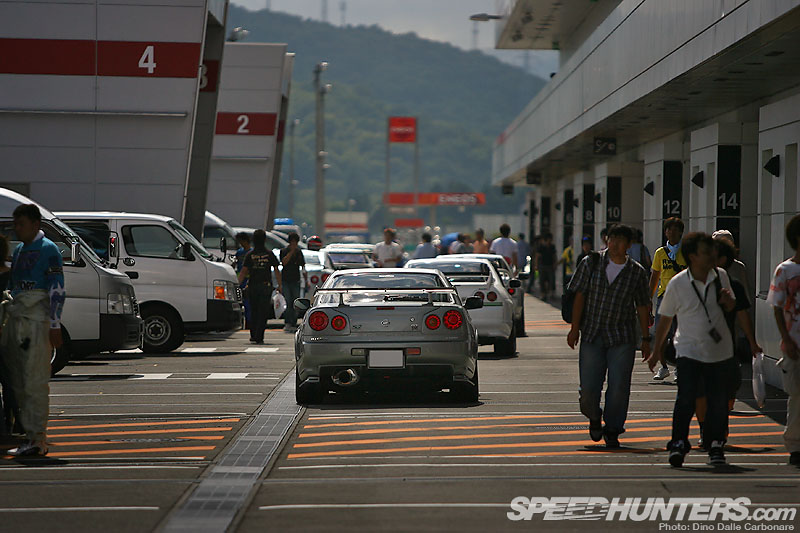 Owners that had signed up in time were allowed out on track for a couple of timed sessions…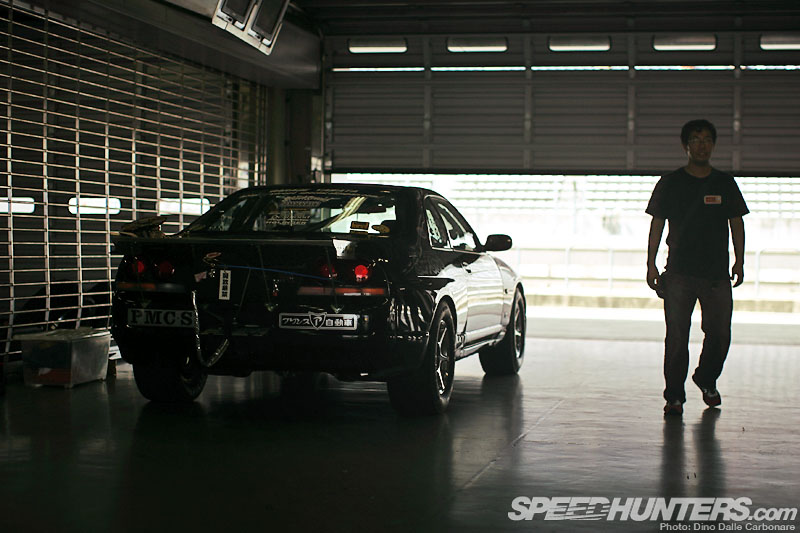 …with the main event of the day consisting of a tuner drag race.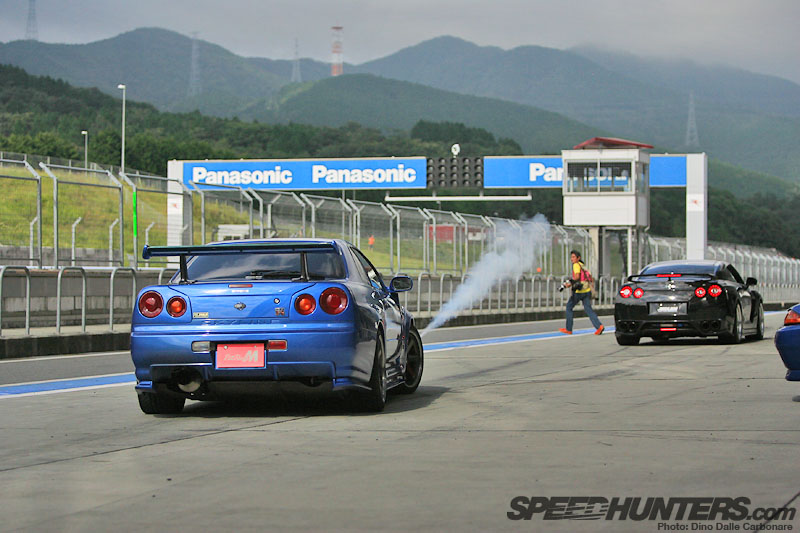 Above is Morishita-san from Pit Road M purging the nitrous system in his BNR34 before going out on track.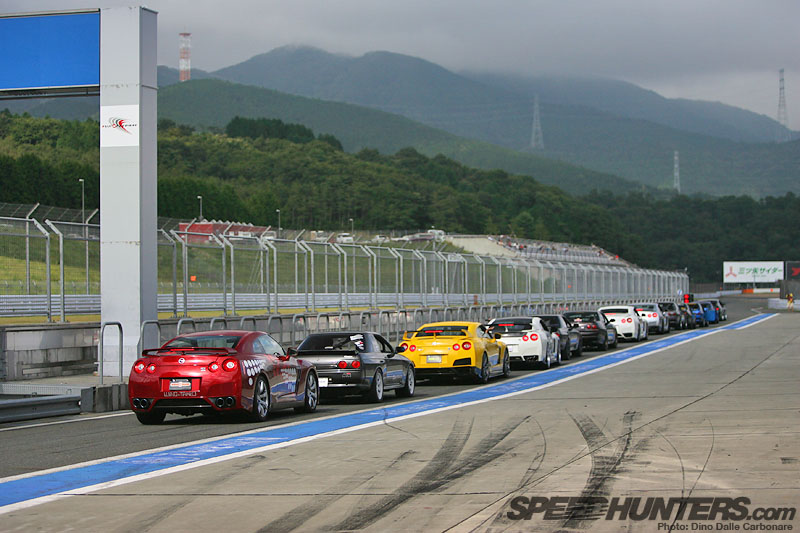 Aside from the awesome sight of Japan's best GT-R demo cars lining up in the pitlane…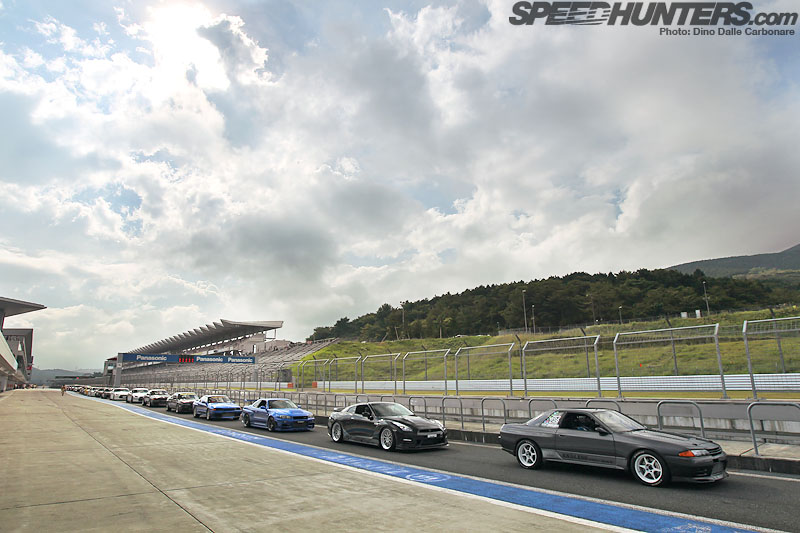 …I thought the idea of doing a drag race was very cool. I've always found it a bit of a pity at how quickly drag racing disappeared as a mainstream form of racing Japan, so it was cool seeing some wild high-power GT-R launch down the Fuji straight.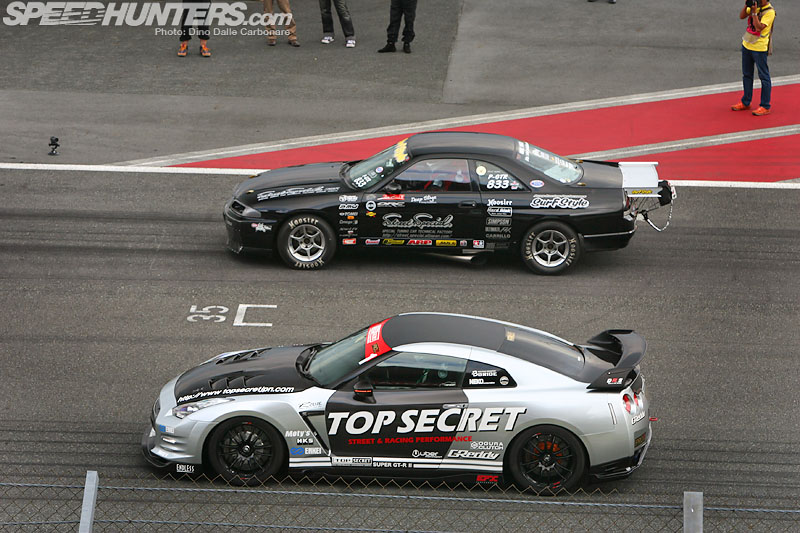 Old vs. new; who do you think won?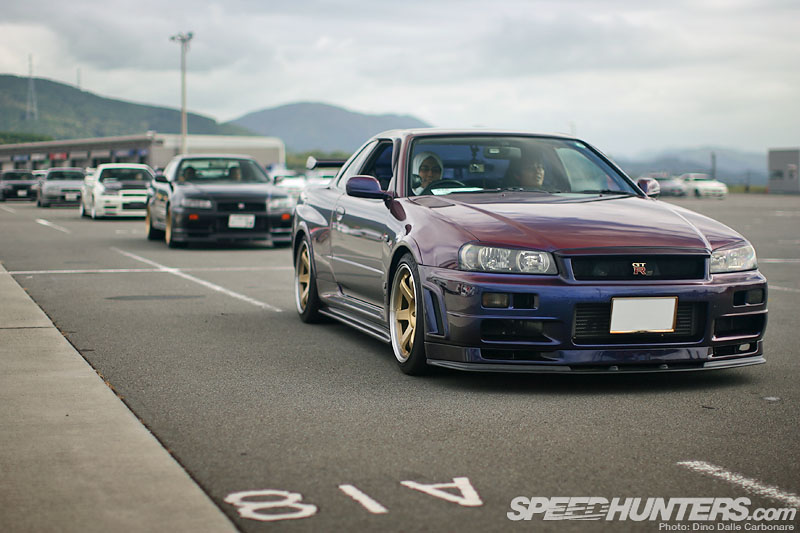 I've got so much to show you guys from this year's R's Meeting…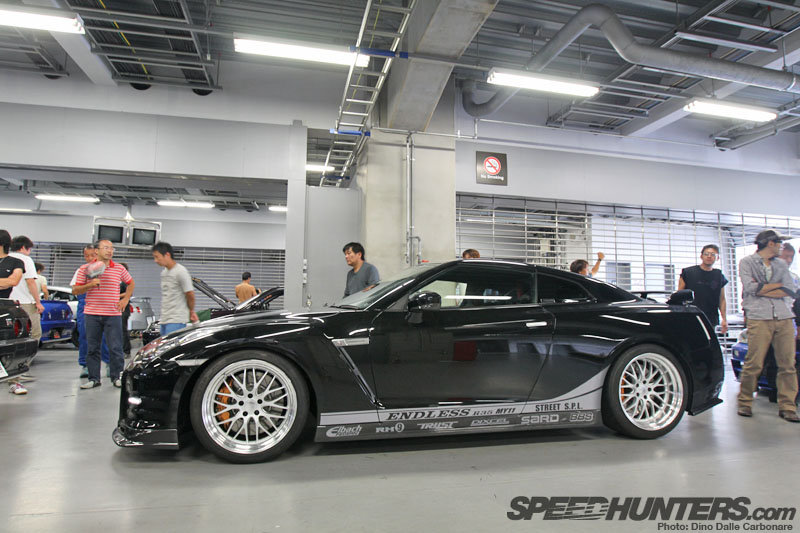 …it's almost hard to choose where to start from. Check back tomorrow for some more GT-R awesomeness.
-Dino Dalle Carbonare