It's time to finish off our coverage from the 2012 Brisbane Jamboree, an event that for many memorable moments will be stuck in my mind for a long time to come. Getting to witness – at eyebrow frying range –  just how far the Australian four, six and rotary drag racing scene has progressed since the last time I jetted across the Tasman Sea to attend the  Jambo' was both a treat, and an eye opener. So with all that in mind, how then do I wrap things up?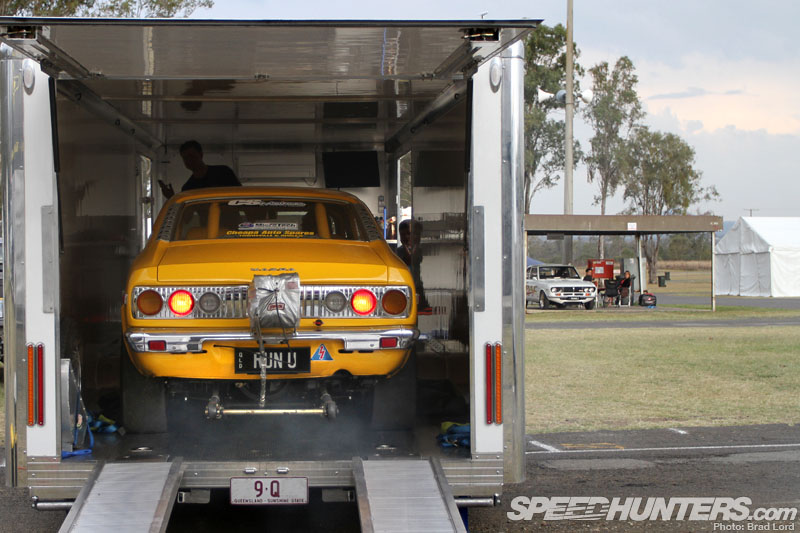 A post solely dedicated to the rotary-powered machinery that (in my mind) are the true backbone of the event seems somewhat appropriate.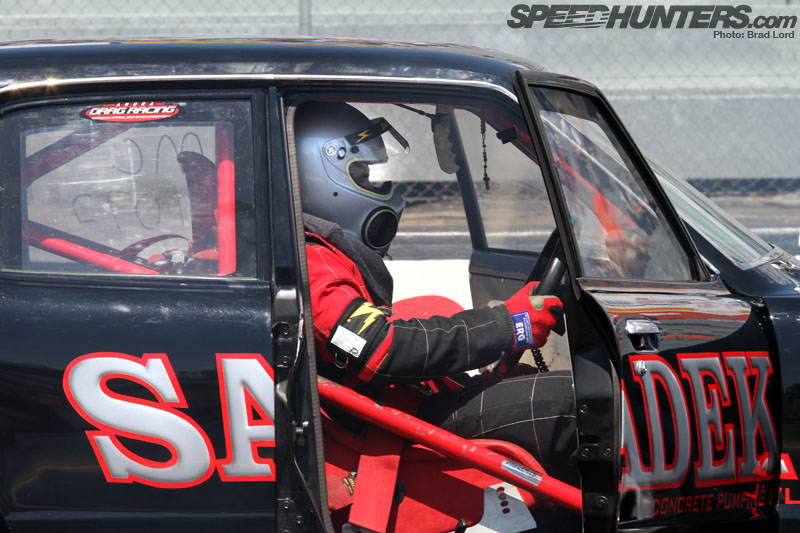 Even though Australia's motoring heritage was driven by GM Holdens and Fords, enthusiast infatuation with the humble Mazda rotary runs deep.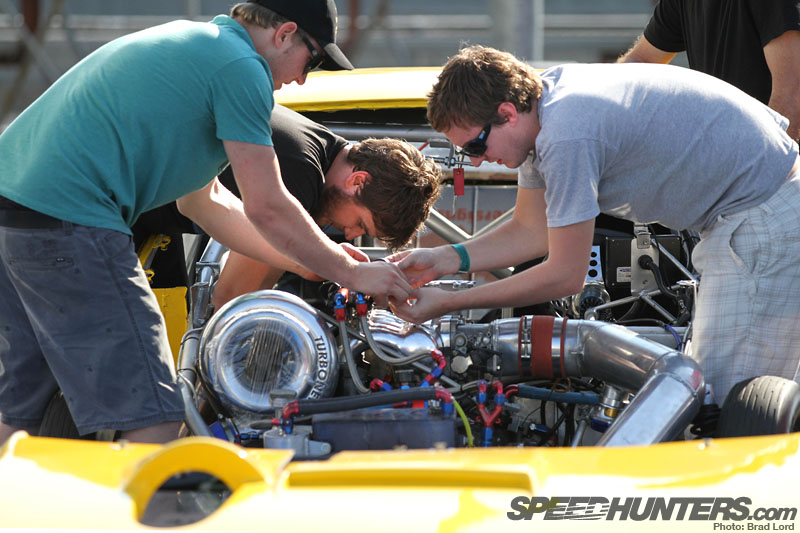 From where I was standing, even though spectator numbers at Willowbank Raceway appeared to be down on previous years, it's obvious that rotary car culture is still making plenty of noise in this part of the world.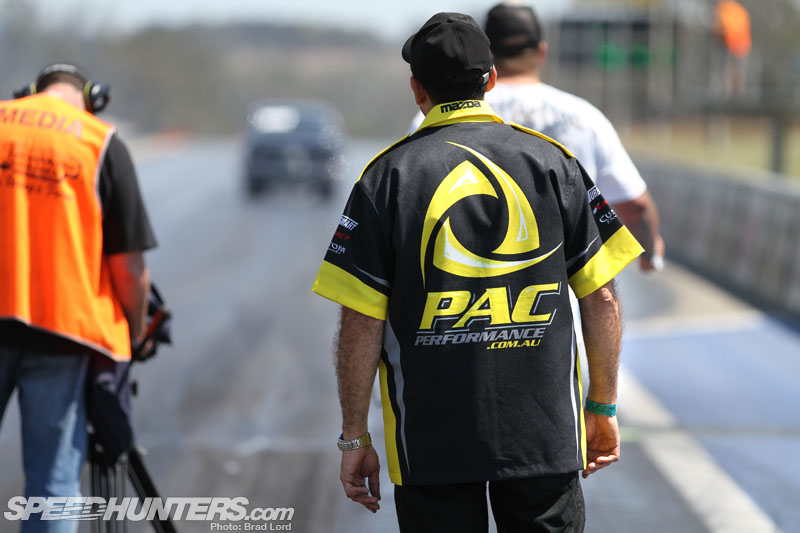 And a strong rotary community has certainly helped bolster a niche corner of the local aftermarket performance tuning industry. It's little wonder then that some of the world's most renowned rotary tuners call Australia home.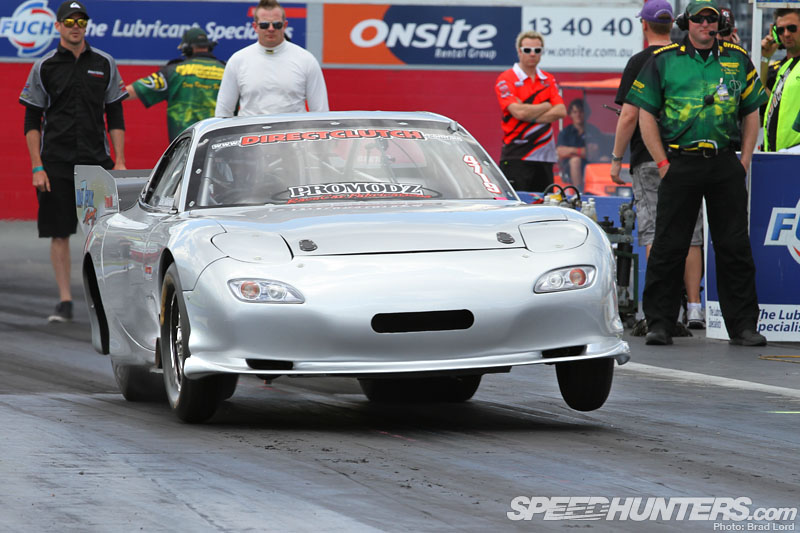 Take the Jerry Kehl/Daniel Swanney Direct Clutch Services Mazda RX-7 for example…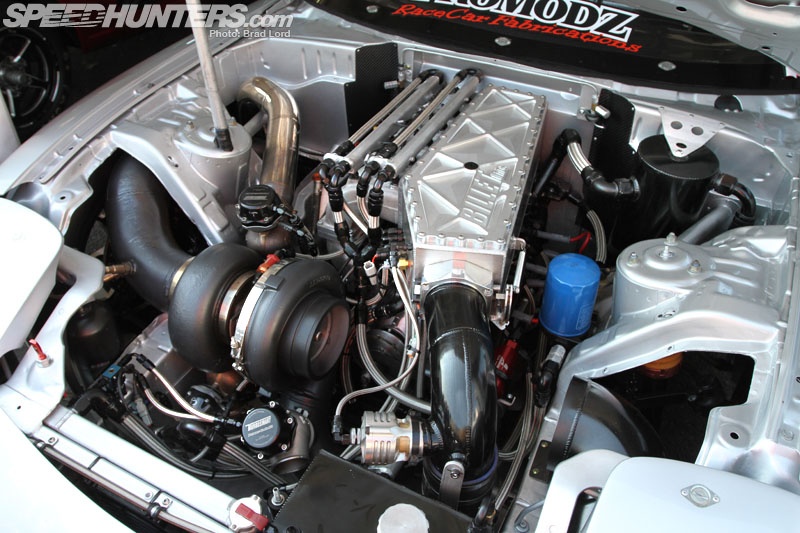 …and check out the work of art under the hood that is a Mazfix-built 20B package. With that sort of firepower on offer it's little wonder that the Pro Compact class car smashes the 1320 in eight seconds.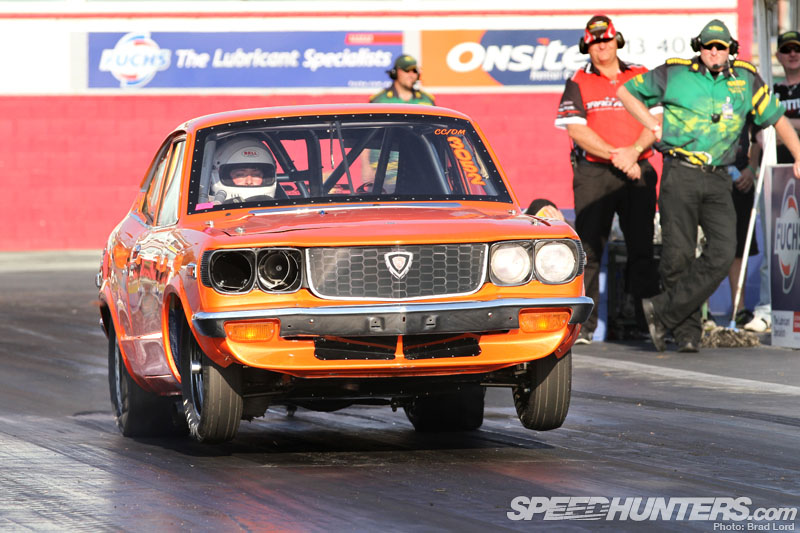 I think it's safe to say that the only other place on the planet that you could find such an eclectic mix of rotary-powered strip stormers would be at a Puerto Rican sport compact meet.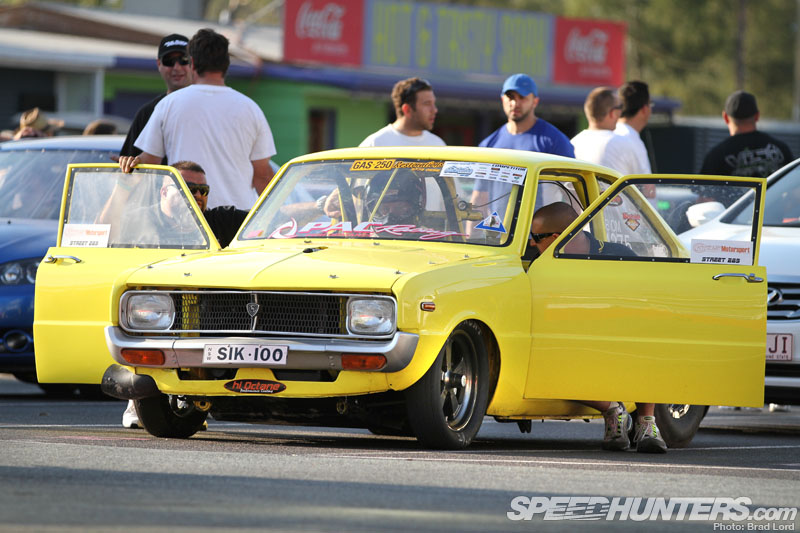 Even though there's an 11,000-mile ocean of water between the two countries, there are plenty of similarities in the methodology behind how these cars are engineered and what the finished products look like.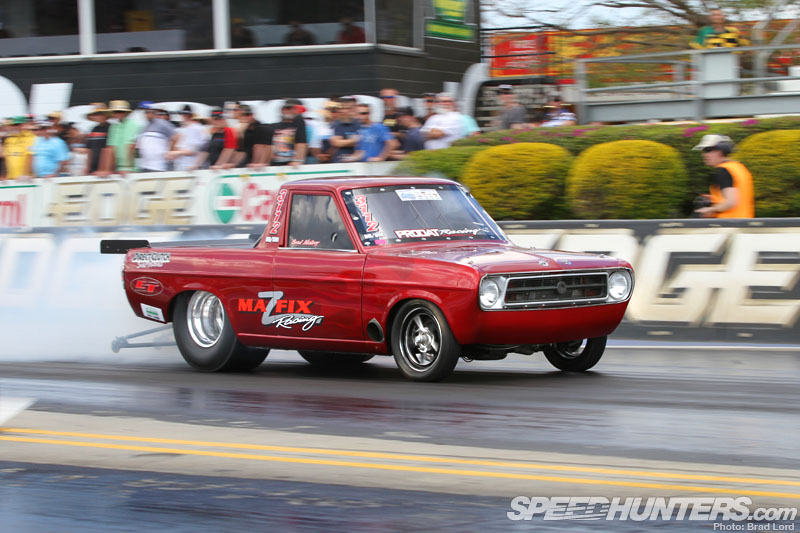 There's something so right about an old school Japanese vehicle fitted up with a high-power turbo rotor motor, even if it didn't begin life with a Mazda badge on its grille.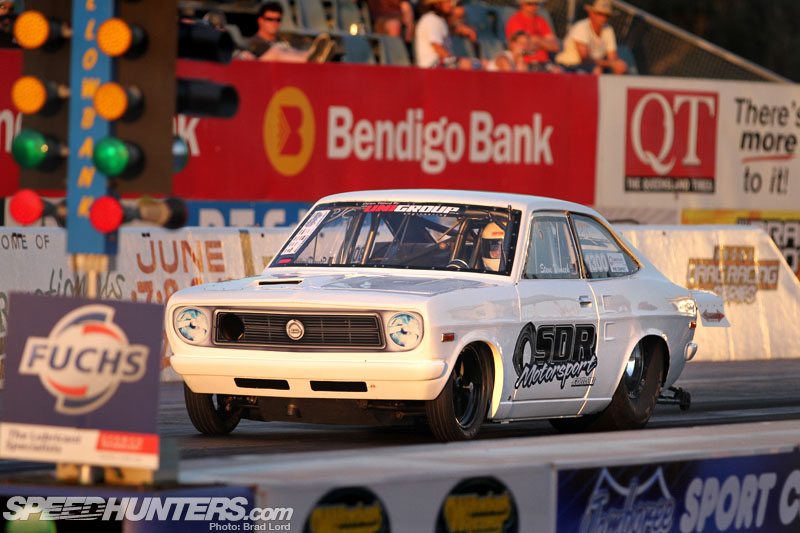 A few years back this car competed at Jamboree in the hands of its Puerto Rican owner, but was never shipped back to the Caribbean. These days it's owned by  Steve Dimech and runs an SDR Motorsport seven-second 13B turbo package.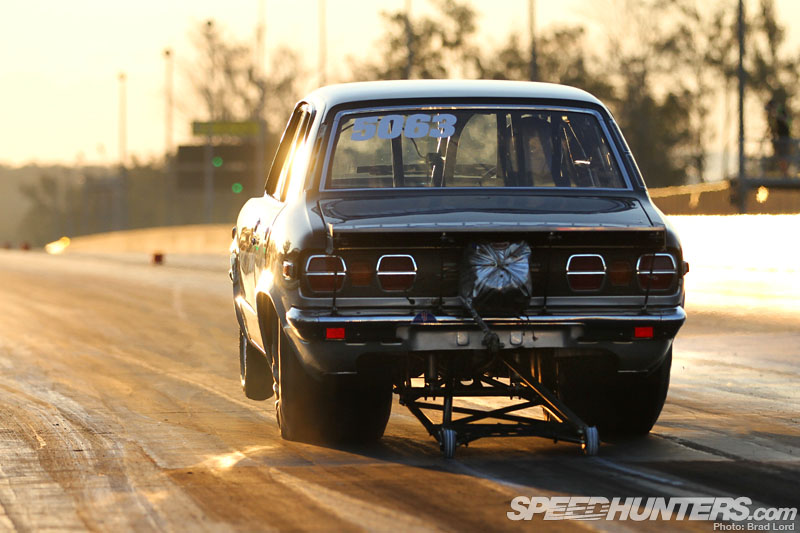 There are two things the rotary faithful love seeing at Jamboree: wheels-up launches…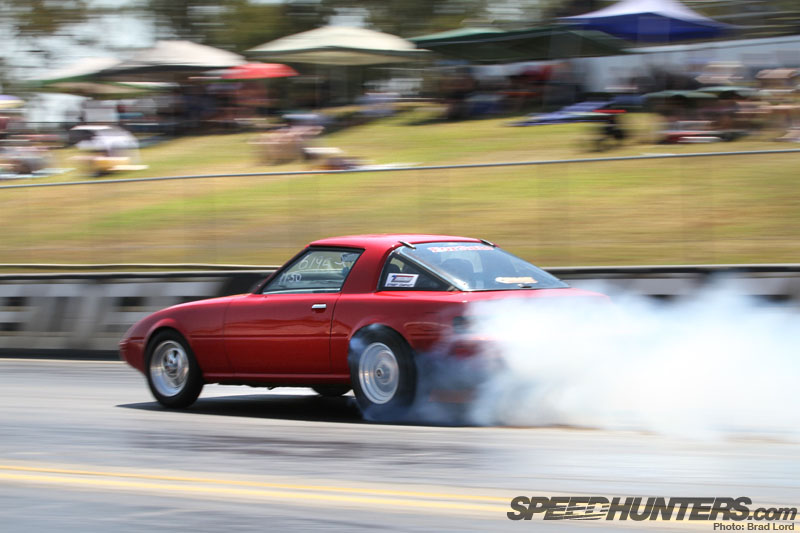 …and big smokey burnouts. Of course, there were no shortage of drivers willing to oblige and appease the masses. If I remember rightly, this particular demonstration of skid-ability was quite epic in length.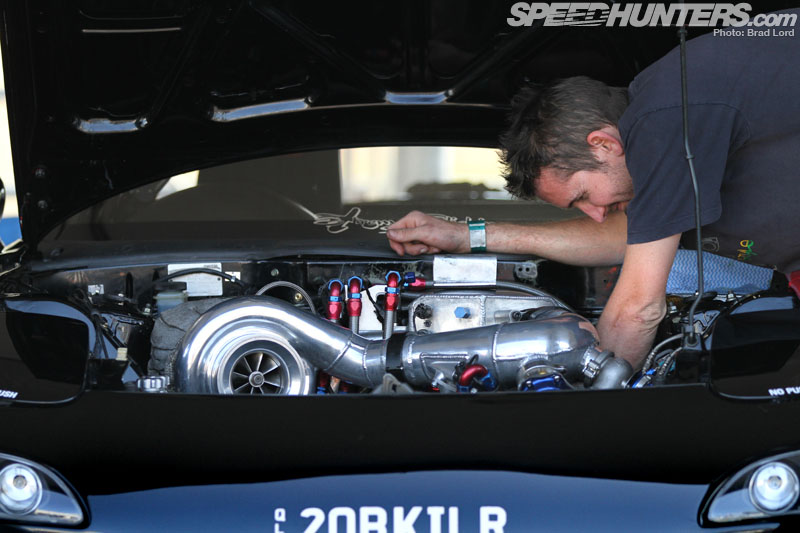 But regardless of whether the cars were on the track making a ruckus, or being quietly worked away on in the pits, I'm sure that being surrounded by this many tough rotaries was enough of an assault on the senses for many.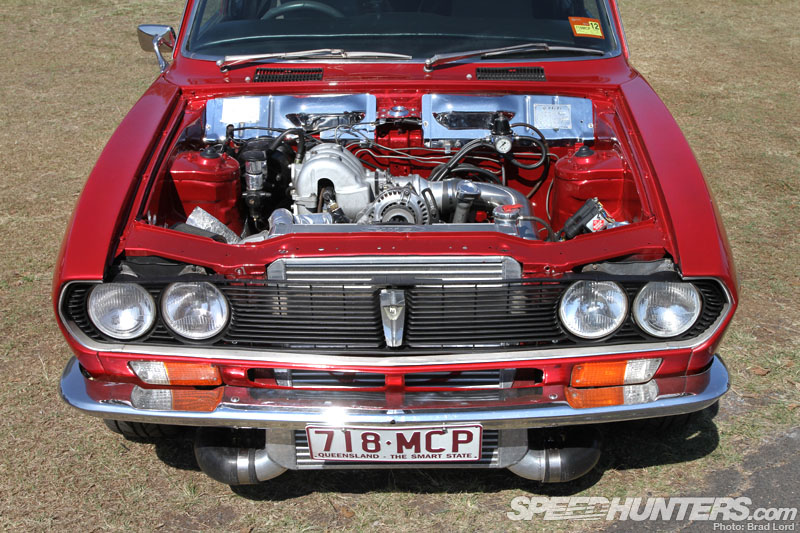 I spied this RX-2 street car over in the Shannons 'Old School Sunday' show 'n' shine compound packing some turbo mods.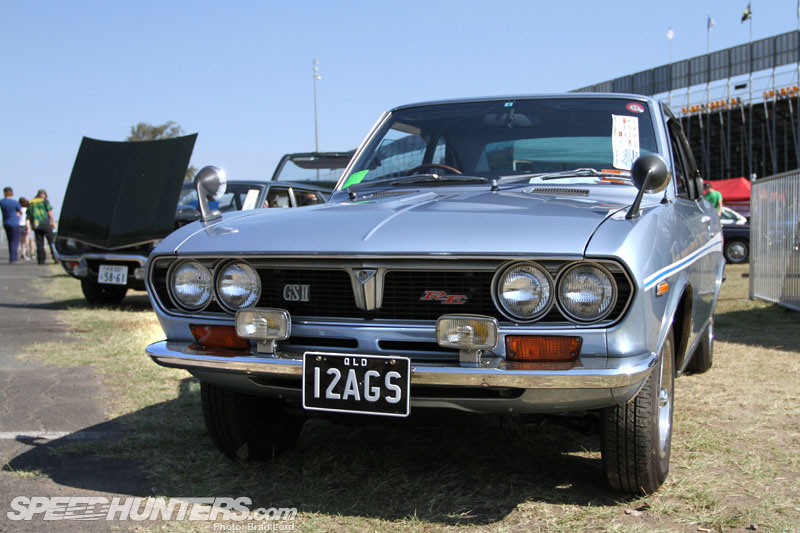 This Capella RE GSII on the other hand was as original as they come. I'm not totally sure whether or not this particular model was sold new in Australia, or whether it's a recent import – perhaps from Japan judging by the right-side drive. Can anyone shed some light?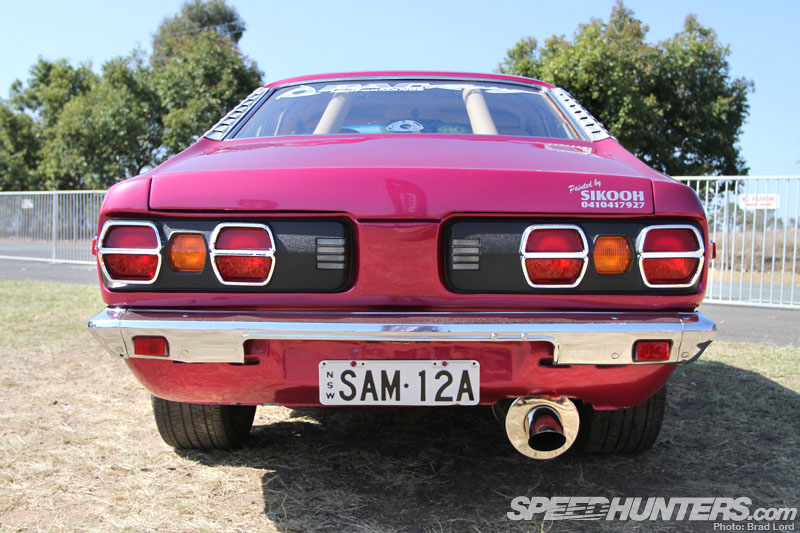 Here's one more shot of that quintessential Australian-modified old school RX that I showed you in the first J22 post. I'm not sure that I'd modify an RX-3 this way if I personally owned one, but I am feeling the style.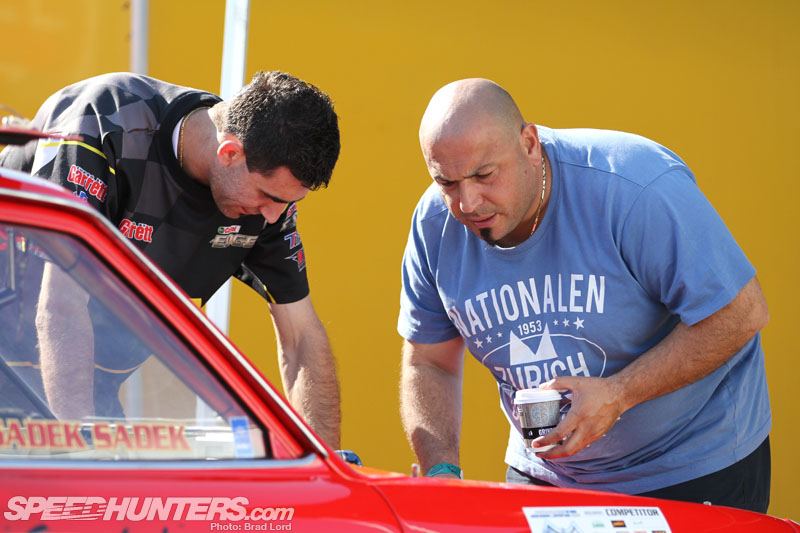 Anyone who follows the Australian old school rotary drag racing scene will know these two guys: PAC's Rodney Rehayem and owner/driver of the 'Godfather' RX-3 coupe, Sam Sadek.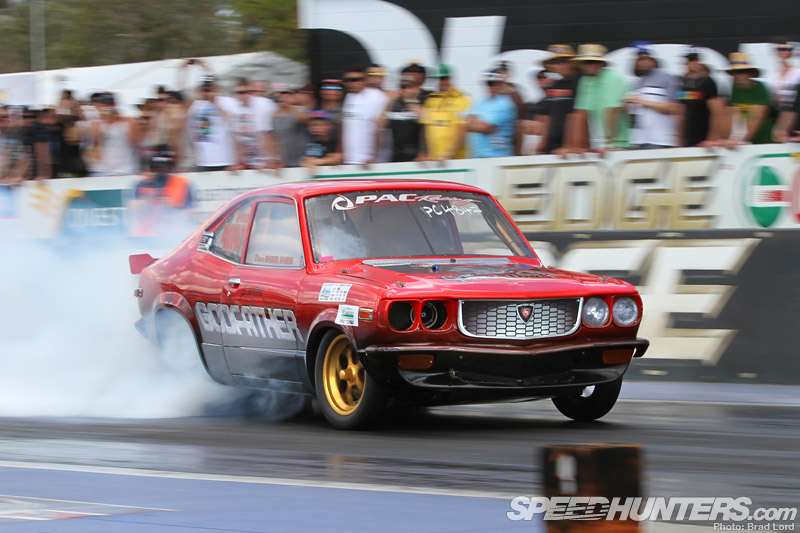 Off the back of a recent 6.98 @ 195mph (314kph) PB pass set at Sydney Dragstrip Sadek was out pushing his 20B turbo-powered three-quarter chassis car to the limit as usual. There were no new records, but this burnout-turned-drift was pretty spectacular.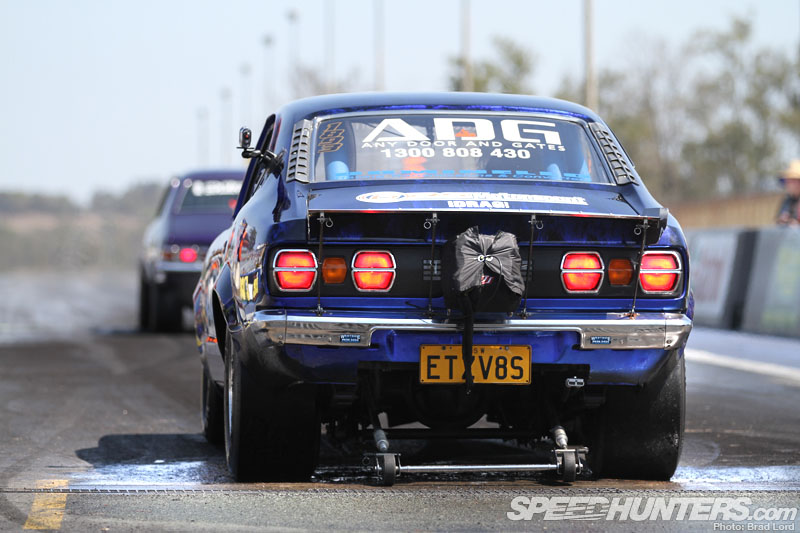 Between cars revving in the pits, firing up in the staging lanes, burning out and disappearing down the strip, the sweet sound of a tuned rotary engine was never out of earshot.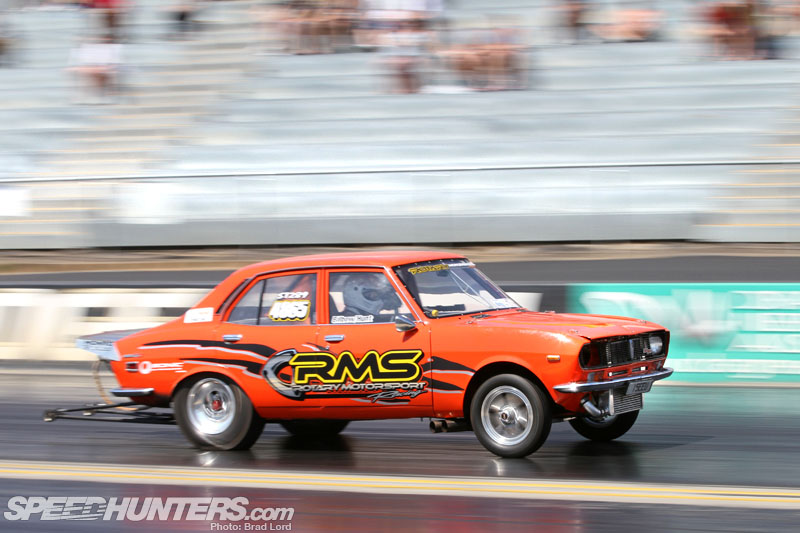 12A, 13B and 20B-powered craft featured in all vehicle classes, but one of the most popular was without a doubt, Street 289.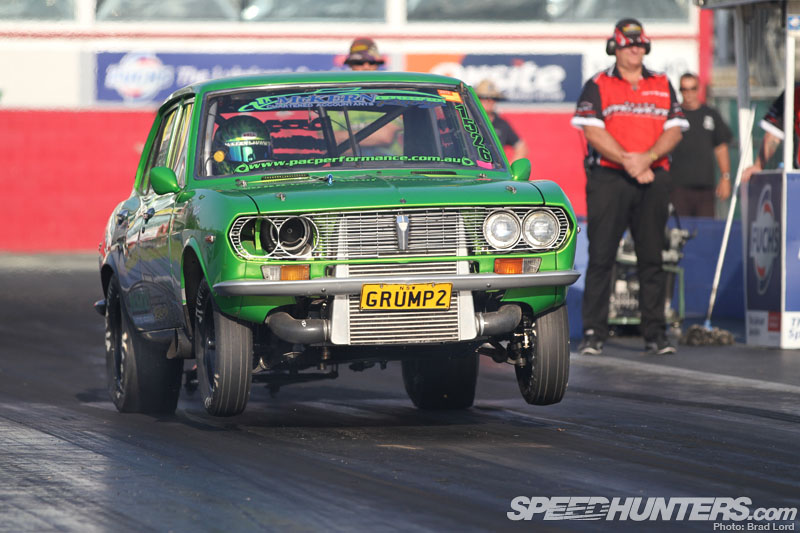 Like the name suggests, the category's defining factor is rear tire which specifically can be no larger than 28″x9″. Racing with the  ranks is close and exciting, with seven and eight-second passes aplenty. Damien McKern's GRUMP 2 Mazda RX-2 is a Street 289 stalwart that never fails to put on a good show.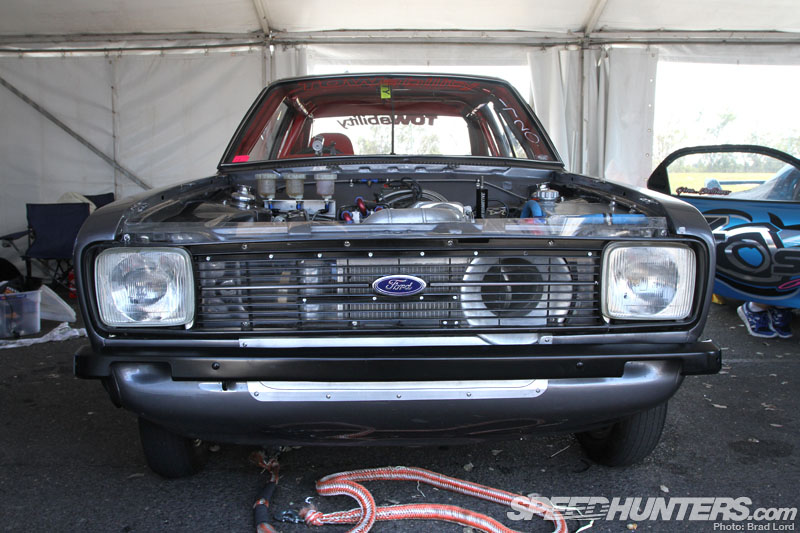 The cool 'TOWability' Ford Escort MkII 2-door on the other hand is a reasonable new addition to the class debuting a couple of seasons ago.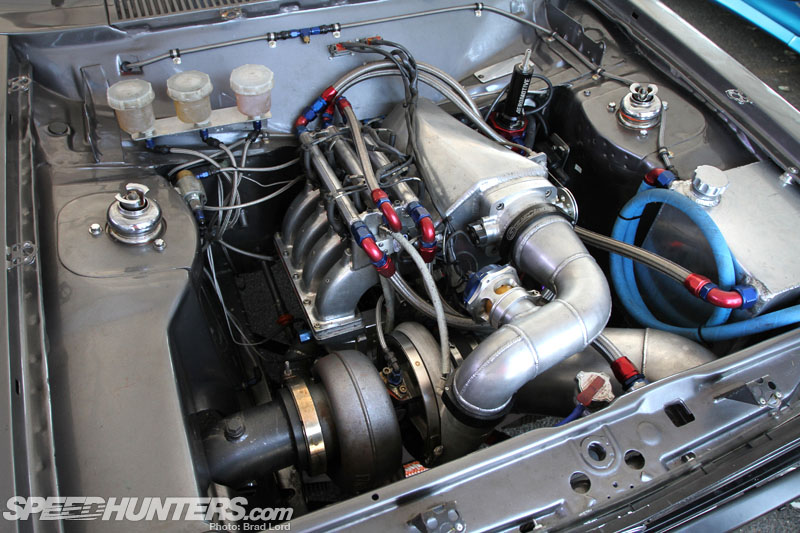 MazSport's Bill Nabham did the engine building (an obviously angry 13B turbo package), and the driving at J22. You have to love that something which looks so simple, and is so small in cubic capacity, can catapult this old school Ford down the quarter in seven seconds.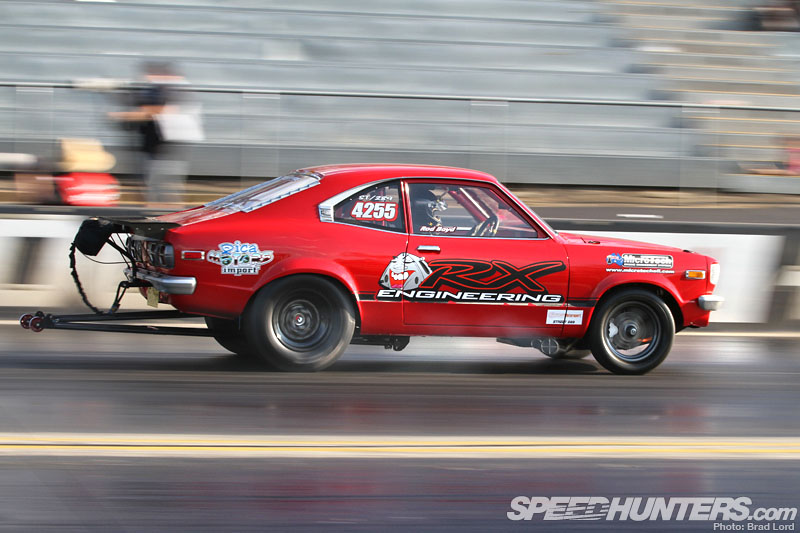 I think one of the hooks of racing in the class is the fact that the car can still maintain it's original silhouette unlike those that have been chopped up for rear wheel tubs and partial tube frames. When they aren't fitted with wheelie bars and slicks, many of these cars are still street driven by their owners.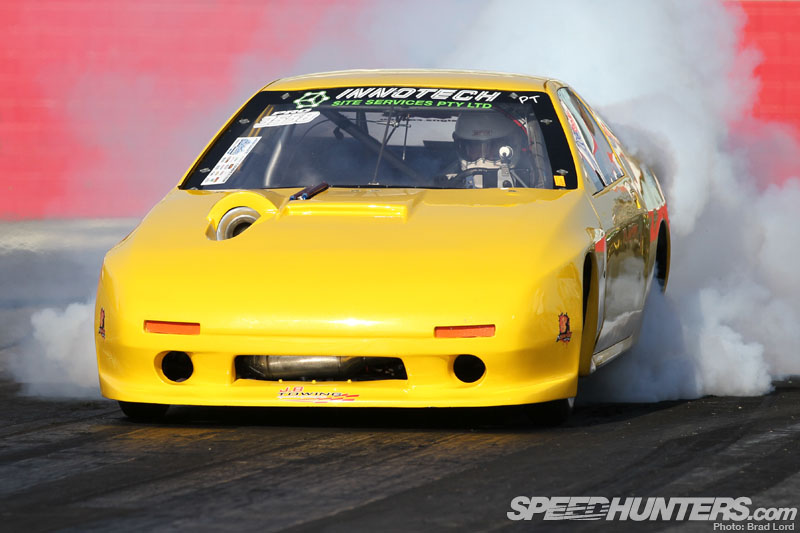 Pro Turbo is a little more serious, and filled with purpose-built tube-frame drag cars. Mick Farrell's ex-Dyson Rotary series four RX-7 made the trip the east coast of Australia for J22 all the way from Perth on the west coast. You're looking at Western Australia's quickest and fastest rotary.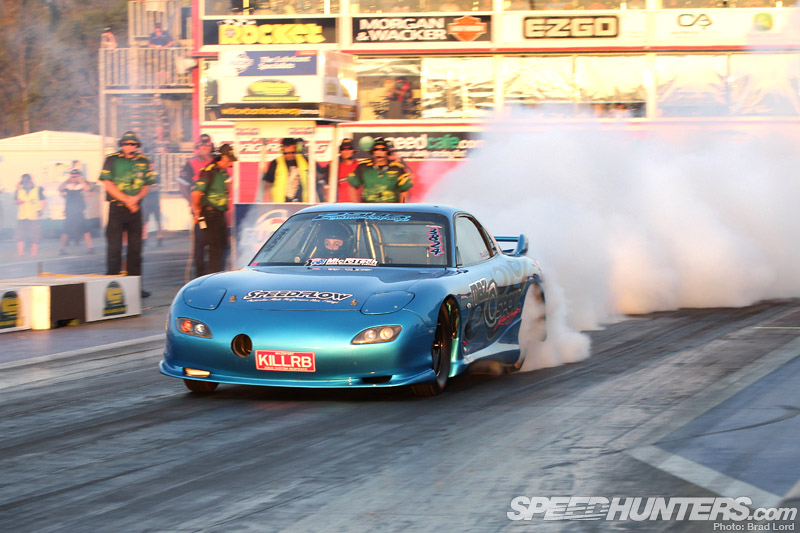 What should have been a 10-hour/1000km longhaul from Sydney up to Brisbane turned into a 15-hour nightmare for Gina Bullians and the MazSport team, but I'm sure the PT class win made it all worthwhile. KILLRB absolutely killed it!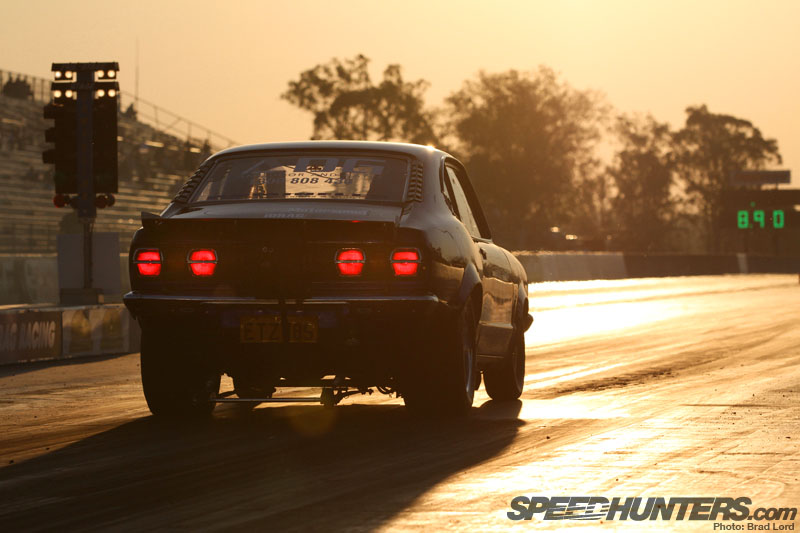 Regardless of outcomes, I'm pretty sure the large contingent of rotary racers on the 200-plus strong entry list, will be back to be part of the Jamboree party again next year.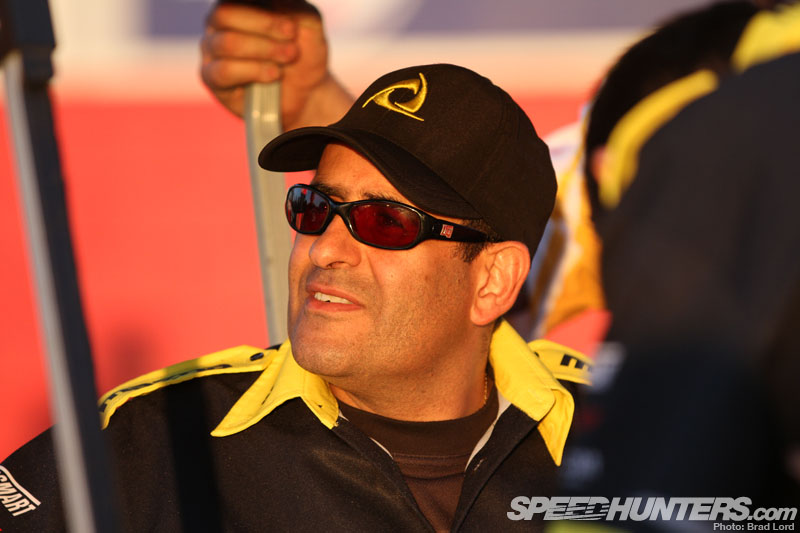 Especially PAC Performance's Rocky Rehayem…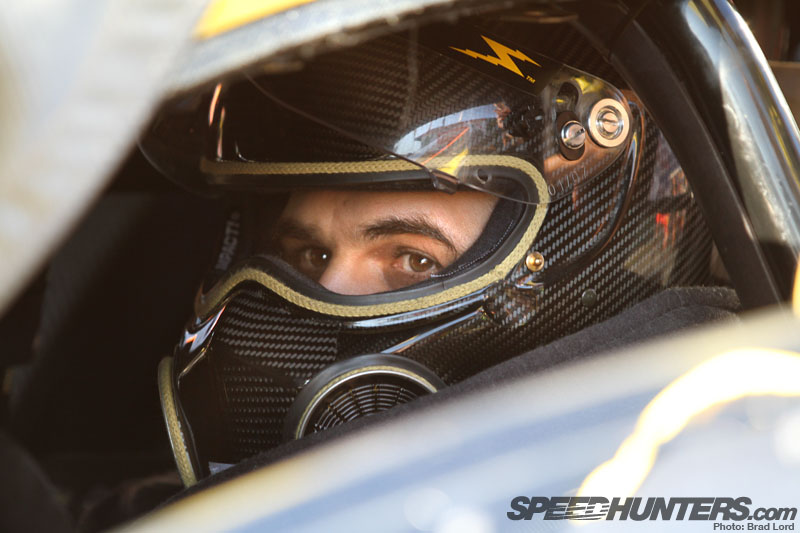 …and his younger brother, George.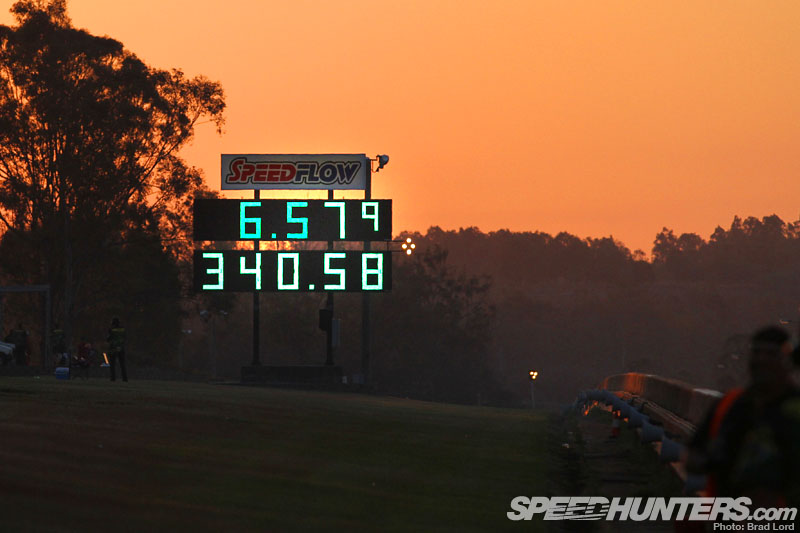 Why? Because after the the bitter disappointment of crashing their previous Mazda 6, returning to the strip in a brand new car and setting a new PB in the process, the Sydney-side team looks like they're back on track to make a bid for the rotary drag racing world title swiped out from underneath them by Puerto Rico's New Generation Motorsports team.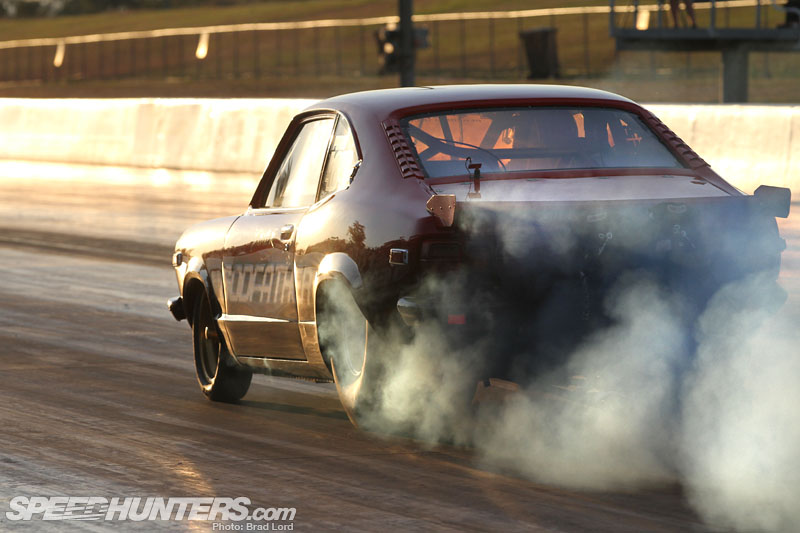 On that note I'll wrap up my coverage from the 2012 Brisbane Jamboree with this photo – one of my favorites from the event – of the Godfather, smoking the bags into another stunning Queensland sunset. Let's do it again at J23!
– Brad Lord