I'm going to start off this spotlight-o-rama from the Roadster & Rotary meeting with a car I think most will agree Mazda should have built. Why the 13B never officially made an appearance in the NA or NB chassis is beyond most people; I can understand that they wanted to keep RX-7 line up well and truly separate, but it just makes so much sense to give the lightweight Roadster a little buzzing, and equally lightweight 13B heart!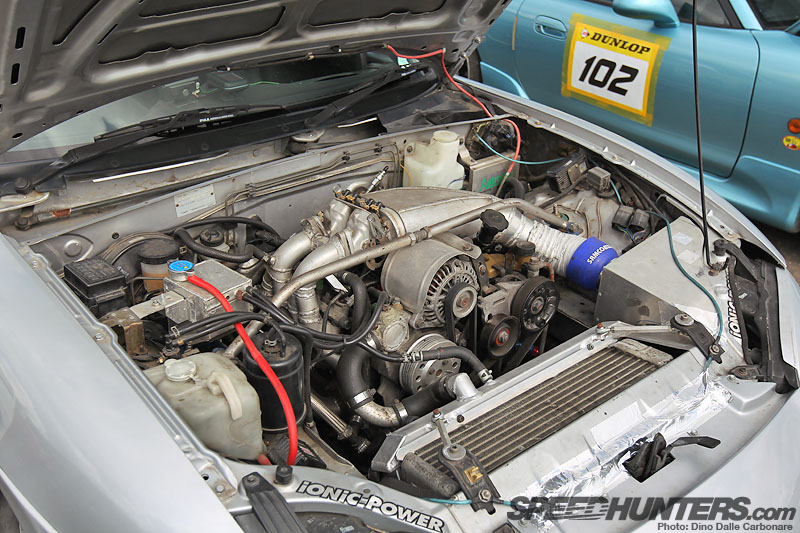 It's not surprising that a lot of people are going for these sort of swaps, especially a naturally aspirated variant of the 13B to stay true to that progressive and driver-oriented feel the Roadster has always had.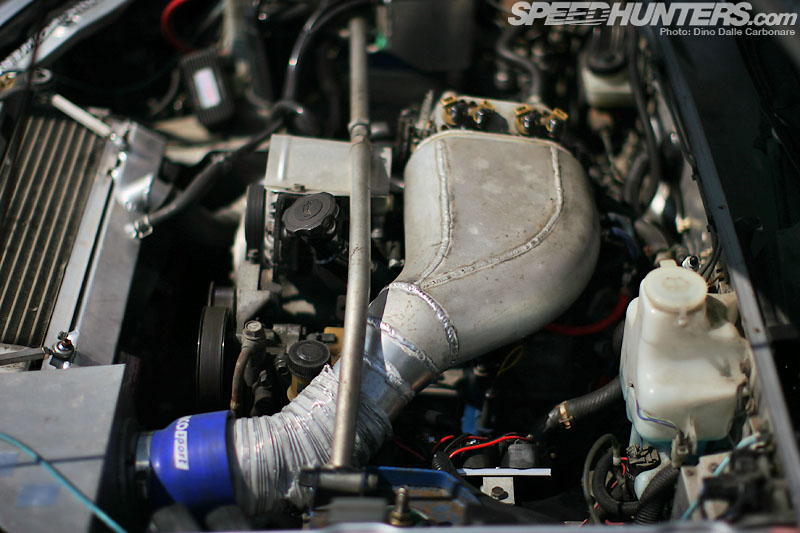 The 13B in this NB6C looked right at home in the little engine bay, freeing up enough space up front to allow the radiator to be mounted in an horizontal position so as to make the best use of the air scooped up from the center air dam on the bumper, and then expel it through the opening on the hood. Other things I observed were the custom intake plenum and exhaust manifold. If you look closely there is a disconnected second set of injectors on top of the plenum, not quite sure why.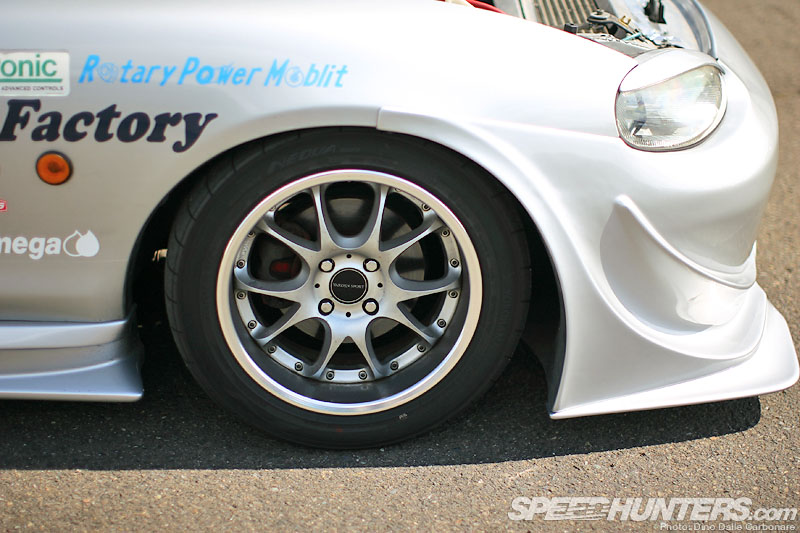 Wheels of choice were Advan Neova wrapped SSR Varden Sports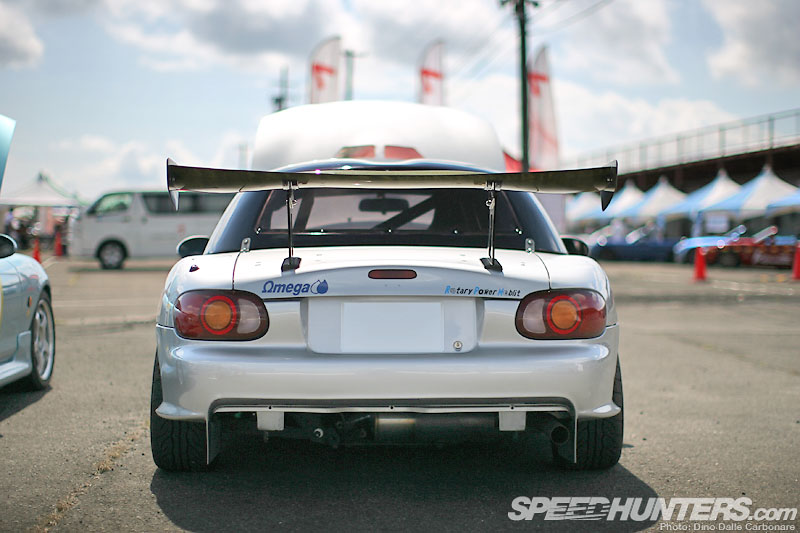 It's hard not to like this functional rear end, with that cut out lower extractor section and of course the obligatory rear GT wing.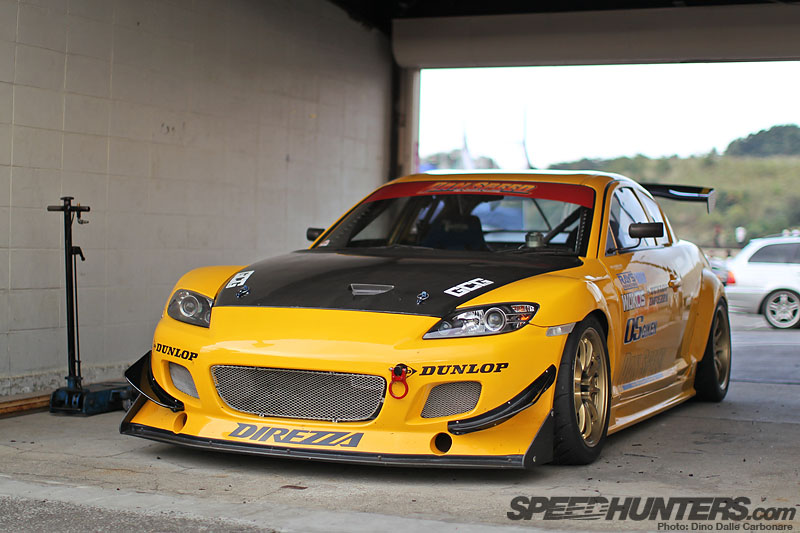 And while on the subject on naturally aspirated rotary power, well it would just be sacrilegious not to take a look at the recently reborn Pan Speed RX-8.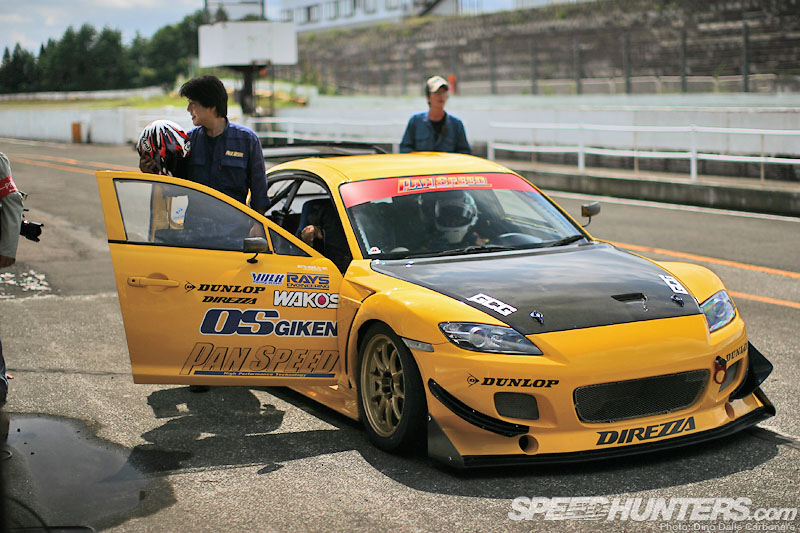 This car has been around for years, it has proven itself as one of the fastest RX-8s to lap Tsukuba, but since Revolution built their own 3-rotor demo car, well Pan Speed just had to make some slight modifications.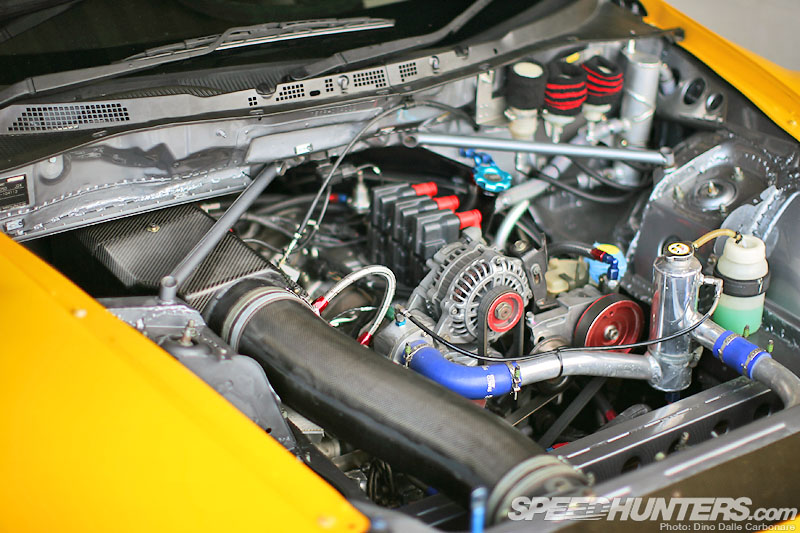 So late last year the NA 13B gave way to an all-new 3-rotor 20B based engine that has been set so far back in the chassis it's almost hard to see!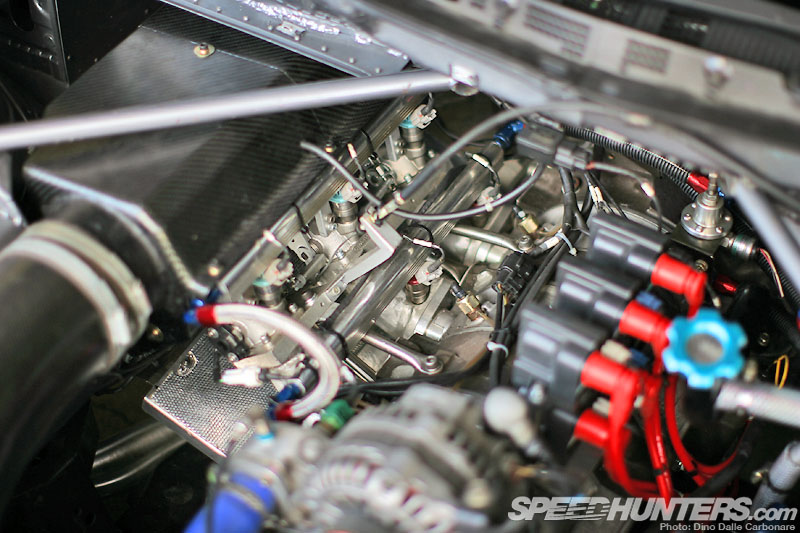 The peripherally ported motor develops in excess of 400 HP and breathes through a custom set of individual throttles, housed inside a carbon air box…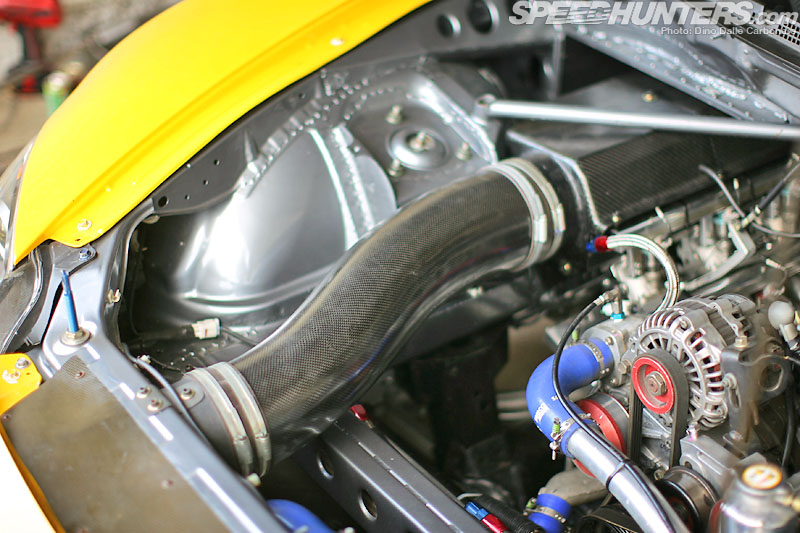 …and fed fresh air through a rather large air-scoop pipe…of course made out of carbon.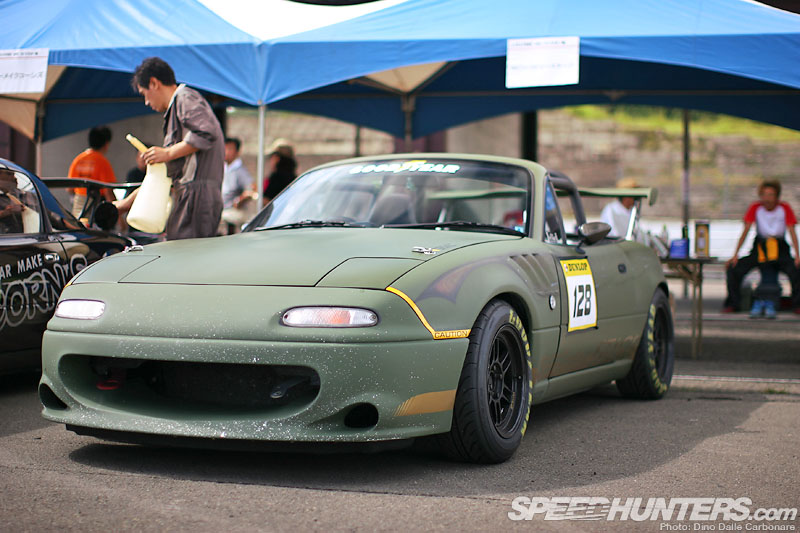 This NA from RS Factory Stage was one car I just couldn't pass up spotlighting. I loved the combo of the flat military green body…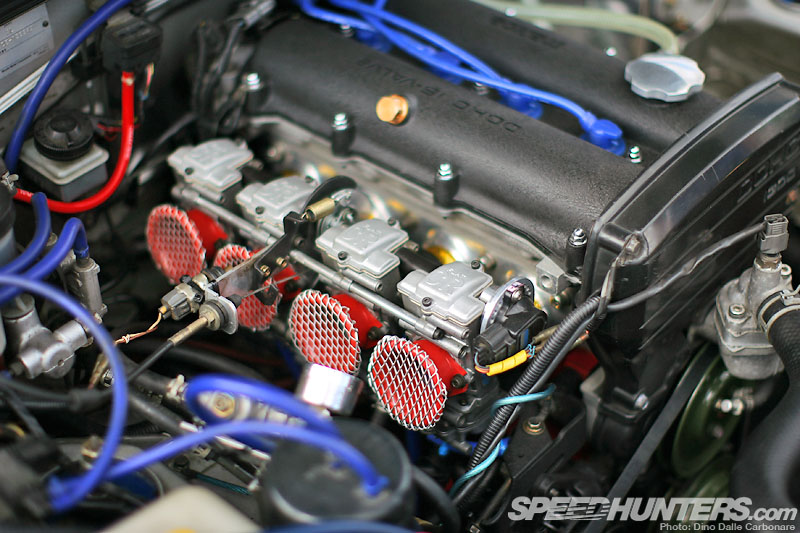 …and the highly tuned motor running on Keihin Flat CR carburetors.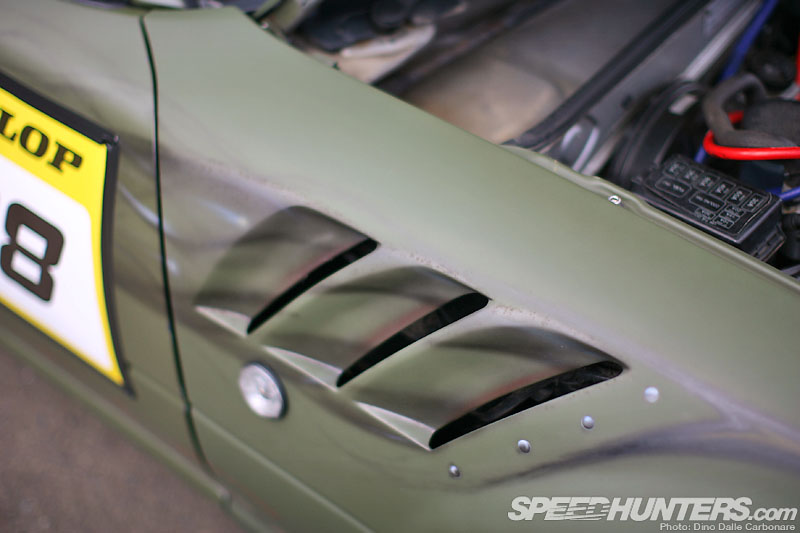 Nice venting on the front fenders with some airbrushed highlights.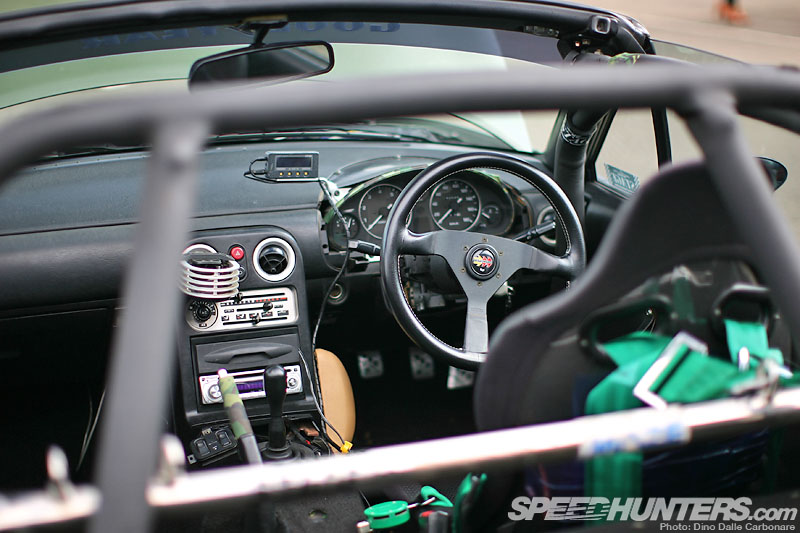 Inside it's all business, just the necessary add ons to make the car more track-oriented like the bucket seat with Takata belts, Momo steering wheel, a Lap Shot lap timer and of course a padded roll cage.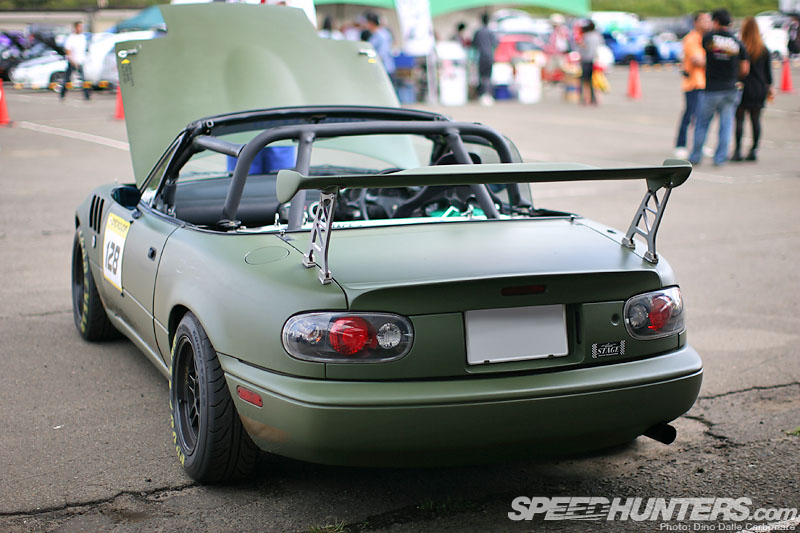 The black Enkei RPF1s and chunky Good Years perfectly matched the feel of the car.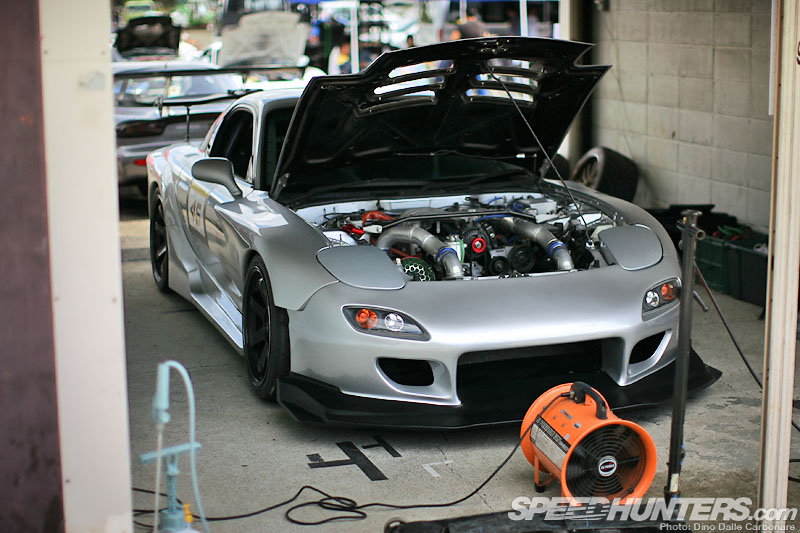 Next up is a Suzuki Jikou built customer FD3S, not a demo car despite its wild widebodied exterior…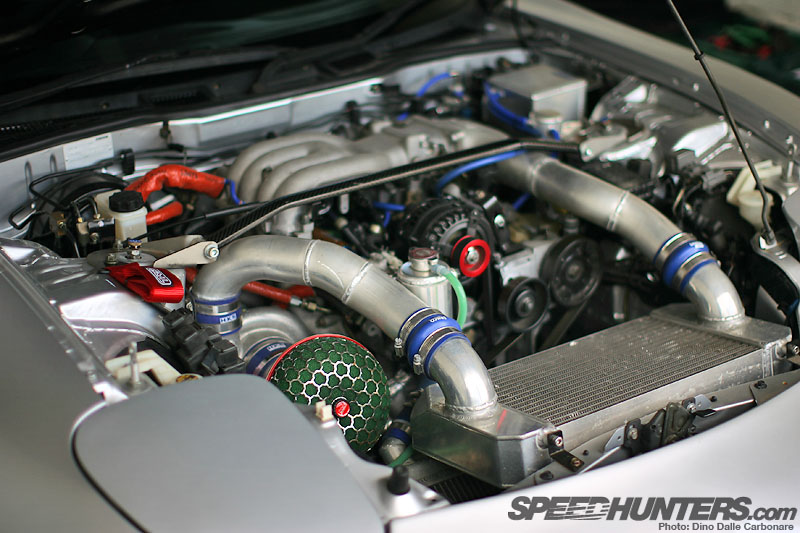 …and highly tuned side-ported 13B.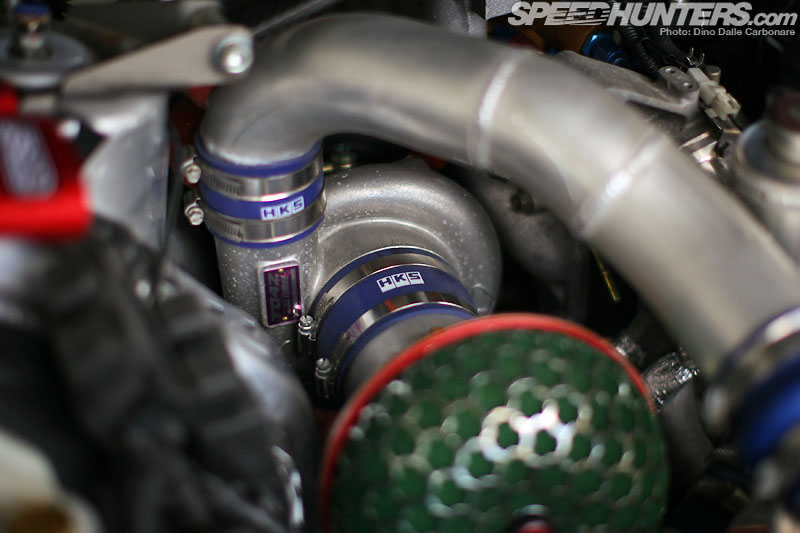 Turbine of choice for this track-oriented set up is an externally gated HKS T04Z, good for anything up to 600 HP with supporting modifications.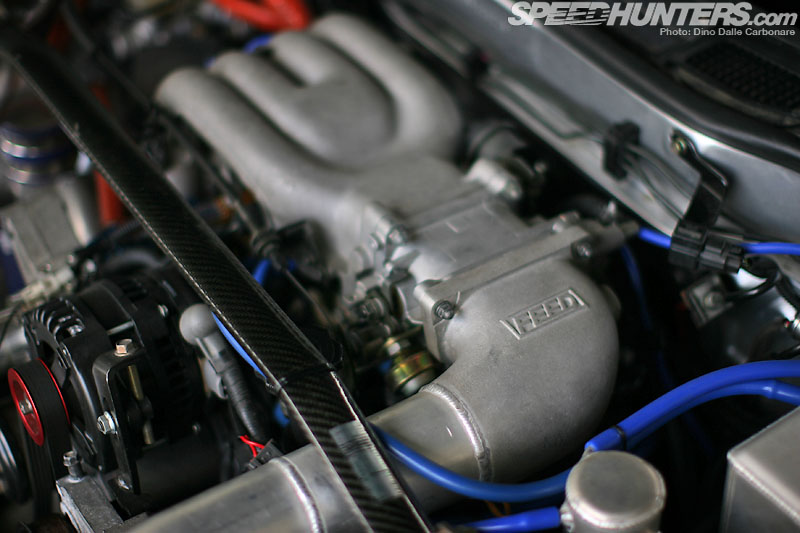 The stock intake manifold is fed through a Feed intake elbow to boost flow.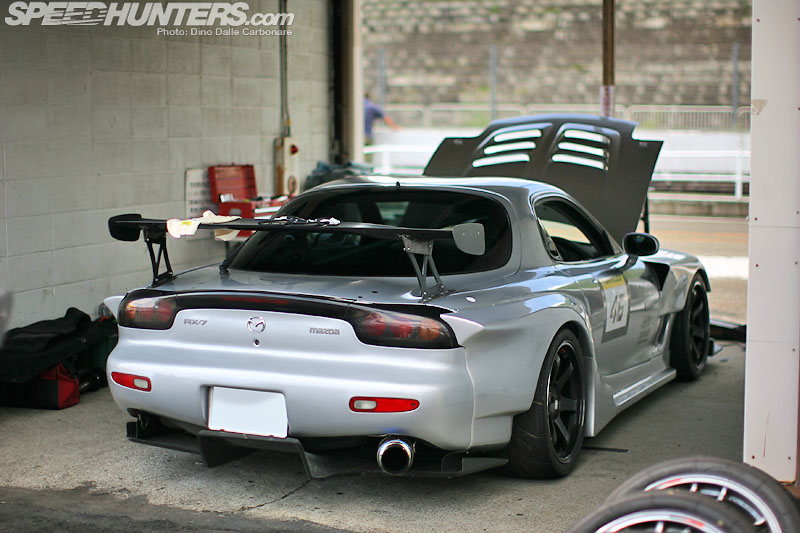 This was one of the fastest FDs on the day and thanks to that aero kit it looked just as fast sitting in the pits!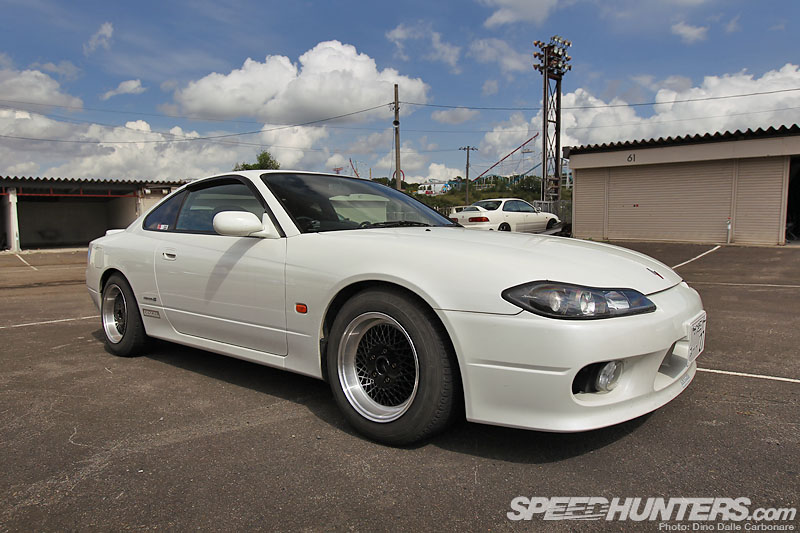 OK, yes I know, this isn't quite a Roadster nor a Rotary but it is a cool interpretation of an S15 and I thought that it deserved a spotlight. When I saw this car  in the paddock I instantly thought it must be a really good car to throw around the circuit, as it was sitting…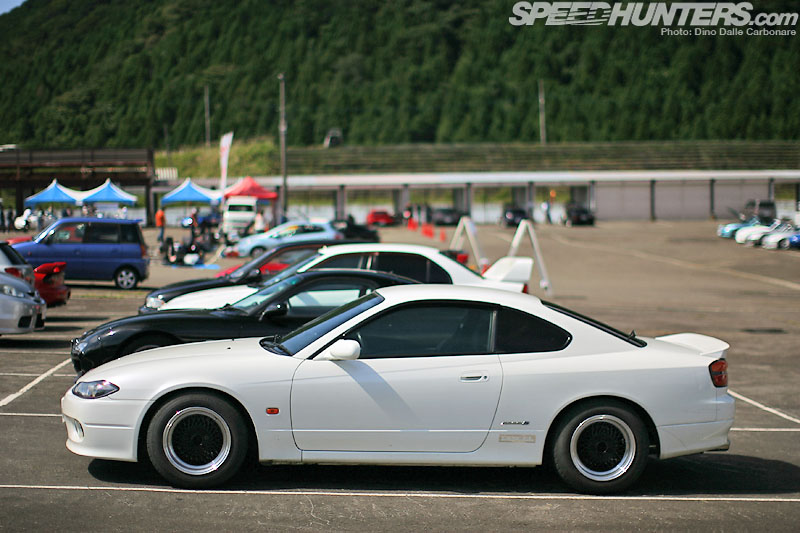 …on 15-inch American Racing BBS mesh wheels, sporting nice and chunky sidewalled rubber.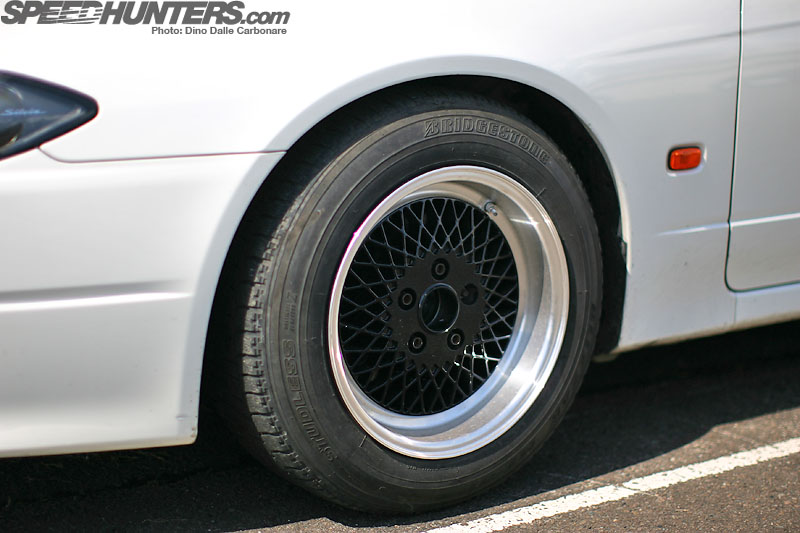 The aged, semi-dead Bridgestone studless tires probably offer little or no grip…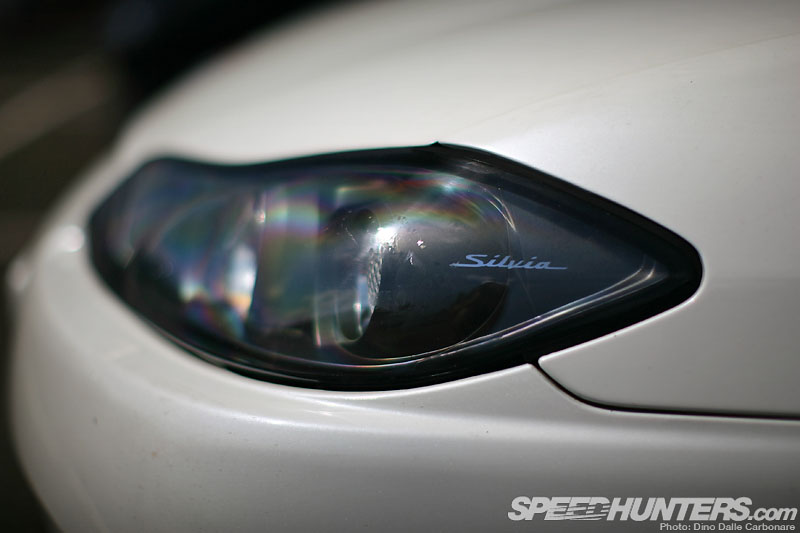 …which no doubt makes this naturally aspirated Spec-S a lot of fun to drive. Must ride pretty well too!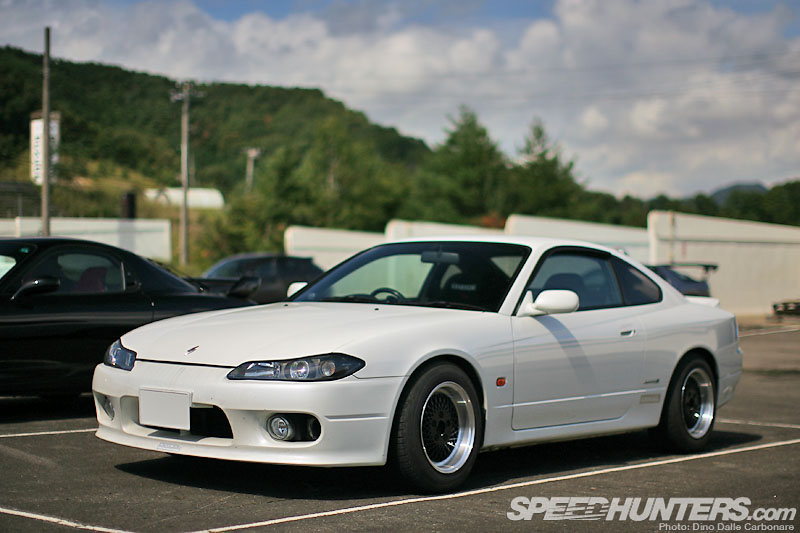 With most people running 18-inch rims on their S15s it's nice to see some doing it slightly different!
That's about it from this year's Roadster & Rotary Meeting; don't forget to scroll down and grab some desktops from this awesome event.
-Dino Dalle Carbonare