Sendai Hi-land is the track that Nissan chose to develop the R35 GT-R on. This isn't at all surprising as it's one of the most challenging and technical circuits in Japan, throwing a variety of corners, elevation changes and chassis-testing sections into the mix. It's also an awesome track to shoot at, which is precisely the reason I look forward to the Roadster & Rotary meeting every September, an event that usually allows me to walk away with some of my favorite pictures of the year.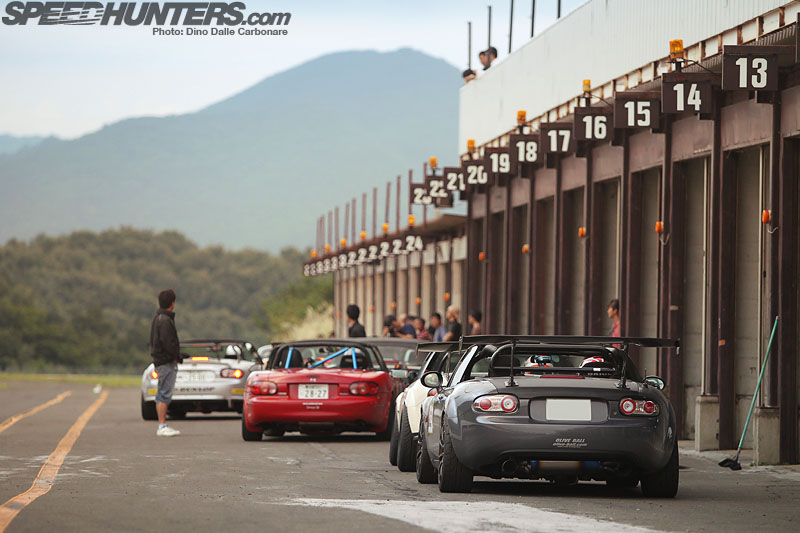 An awesome selection of cars and spectacular backdrops, what else would you want!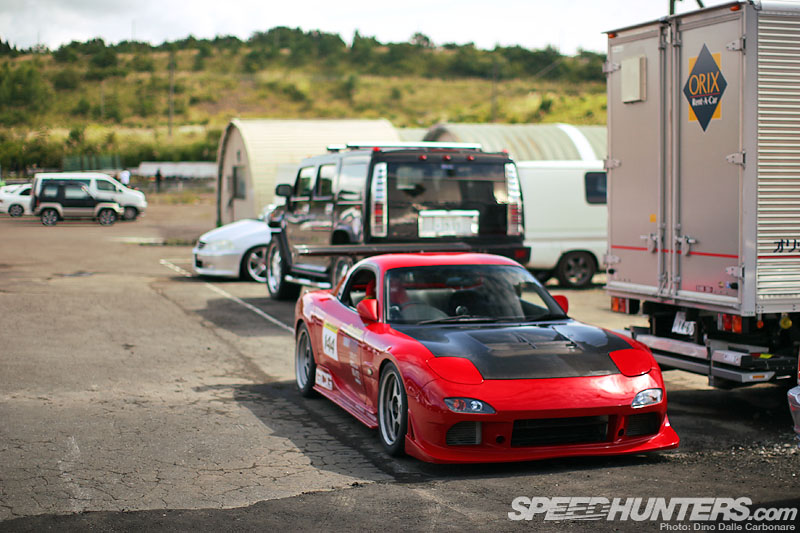 As ever it was the paddock that I first hit after arriving at the track, wanting to check out what cars had showed up this year. This red Pan Speed street-tuned FD3S was piloted by Tsukamoto-san, the chief editor of Rev Speed a magazine that never misses this event. Like their publication it is very driver-focused and centered around the actual driving rather than noisy talk shows and race queen parades that you often see at more high-profile gatherings.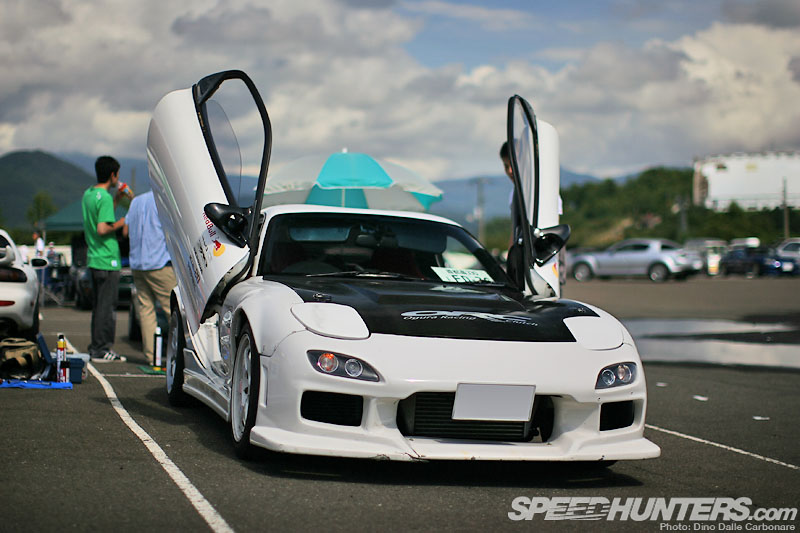 The Roadster & Rotary meeting is all about the cars and the action out on track!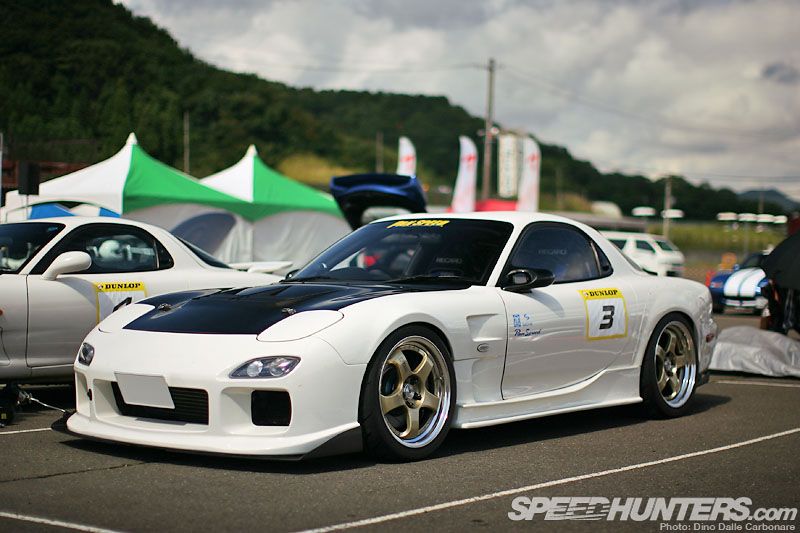 Cleanest FD award really has to go to this Pan Speed customer car sitting on a set of SSRs…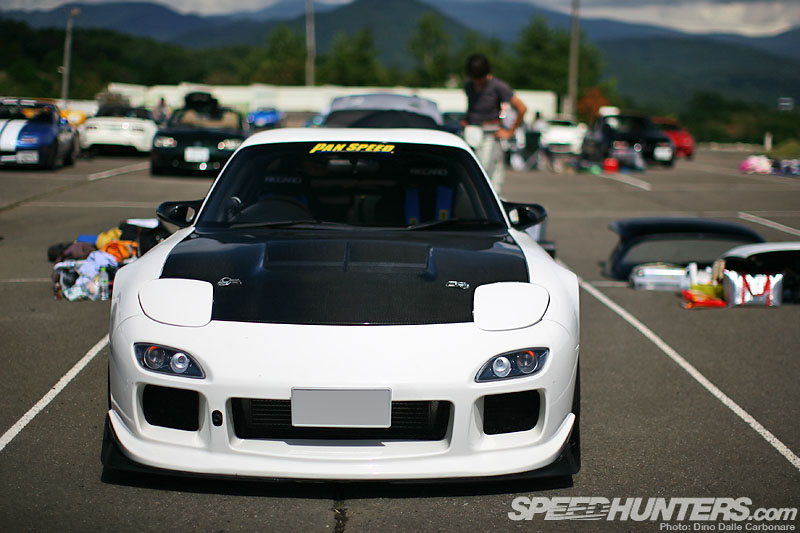 …and sporting some very aggressive aero.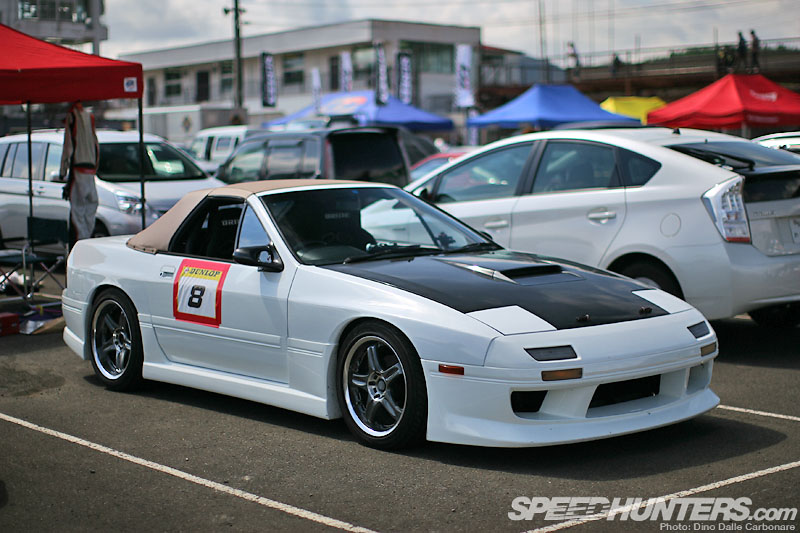 You don't see too many FC convertibles around, especially at soukoukais, so I was quite surprised to see this owner blasting around the track!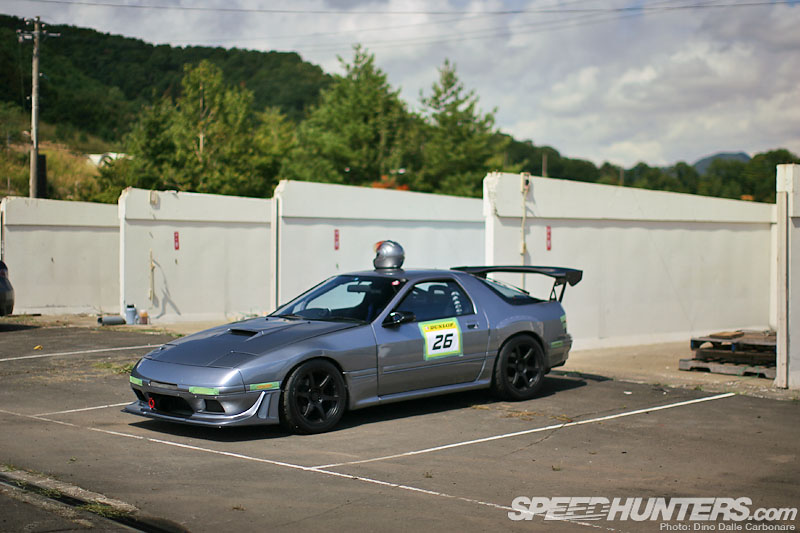 I couldn't keep my eyes off this widebody FC, it's a car I see every year and one that is hard not to go crazy shooting. Seemed to be doing pretty well out on track too.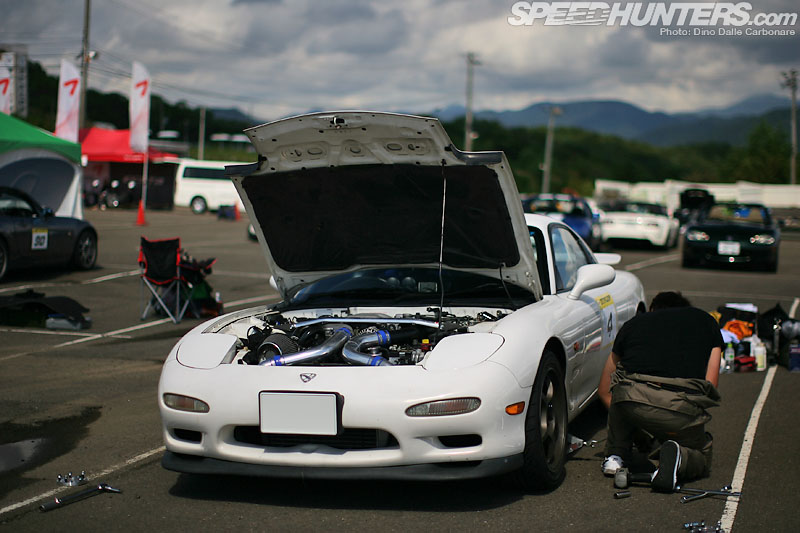 Cars were split into either the Rotary or Roadster classes, but demo cars from both groups were allowed to run at the same time just to mix up the field a little. With the sessions pretty much constant throughout the day drivers were kept quite busy, either driving or prepping their cars in between outings.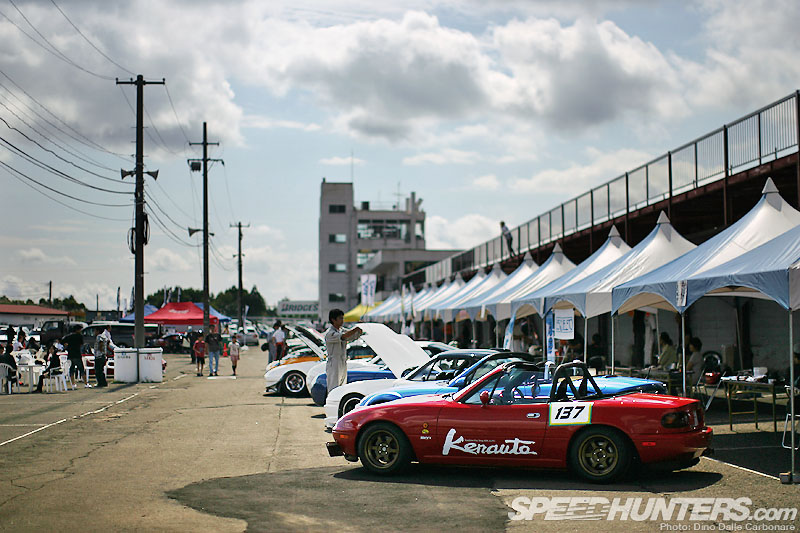 I don't think I've ever seen such a big Roadster tuner exhibition. It was quite exciting, as the little Mazda is a car I don't really know much about, I respect it for its purist approach to motoring but is one of those cars I have never taken an interest in.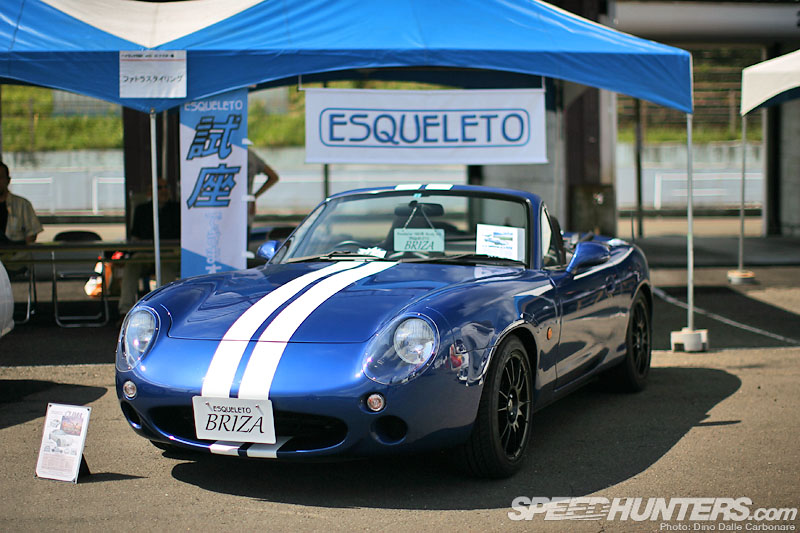 However, like most cars in Japan, there is a massive following and so many companies out there that still cater to every generation. Much like the RX-7 the Roadster lends itself quite well to complete body conversions, as is shown here by this Esqueleto Briza.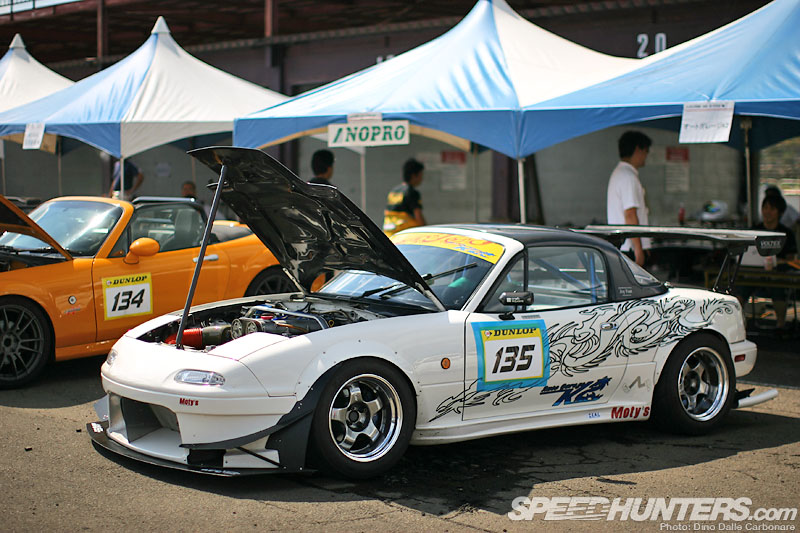 The Auto Garage K2 NA is a ride I spotlighted at the 2010 event, and one that continued to impress me for its speed out on the Hi-land course. It was looking especially cool this year sitting on a set of deep-dished Work Meisters!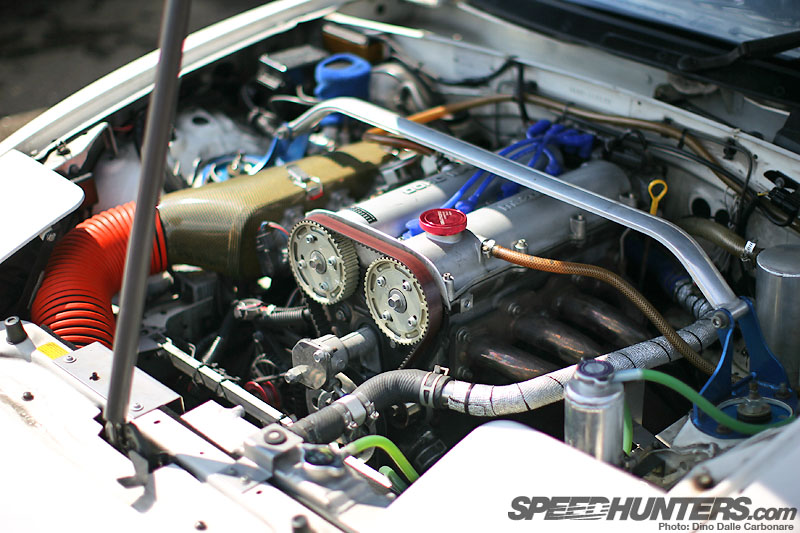 Under the carbon hood still beats the same high compression screamer of a motor!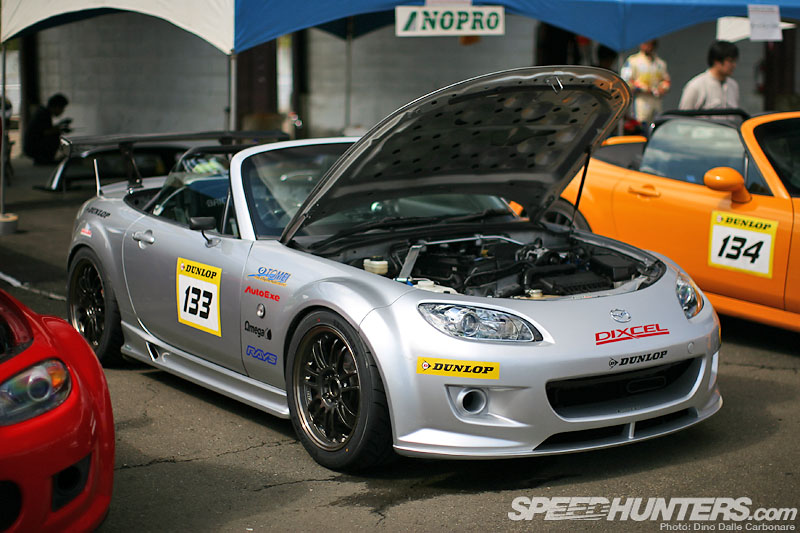 The Nogami Project (Nopro) NC is a car we see often at time attack events like the Super Battle. It's quite the little performer…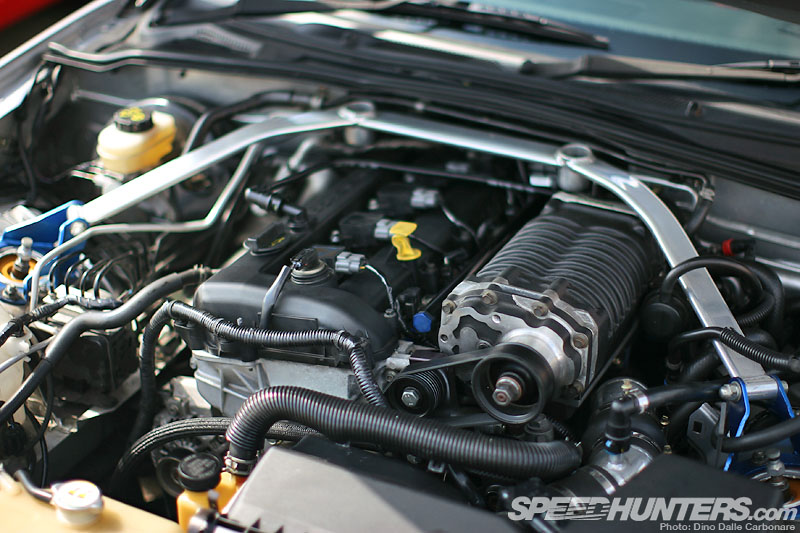 …thanks to the 2.5L bottom end it has borrowed from the Atenza, oh yes and all helped along with a supercharger!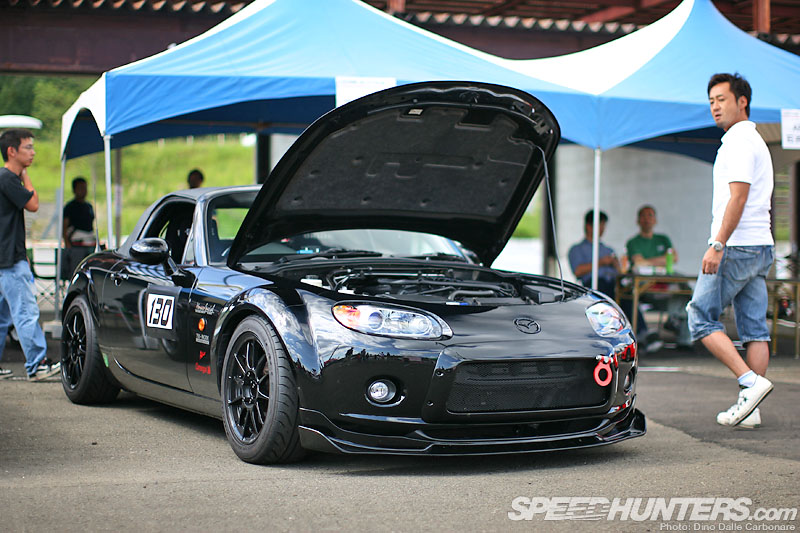 Black on black executed to perfection.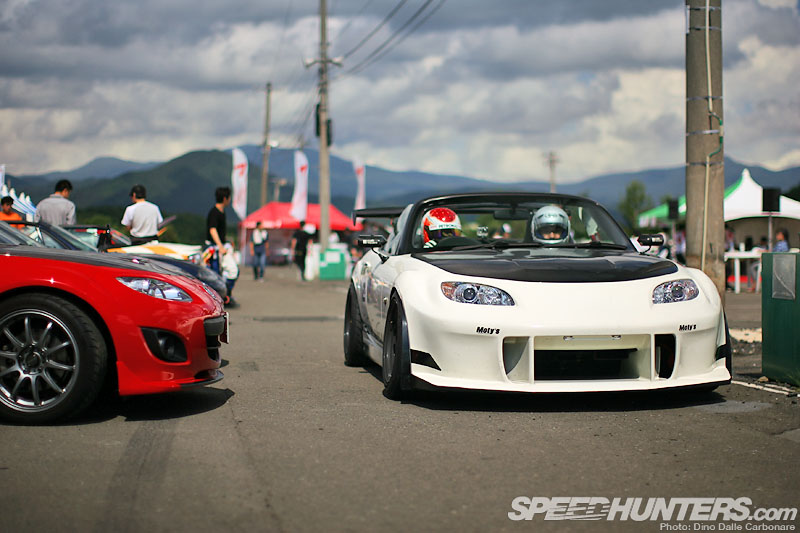 As I made my way towards the top of the paddock, it was announced that the demo car class would be going out on track…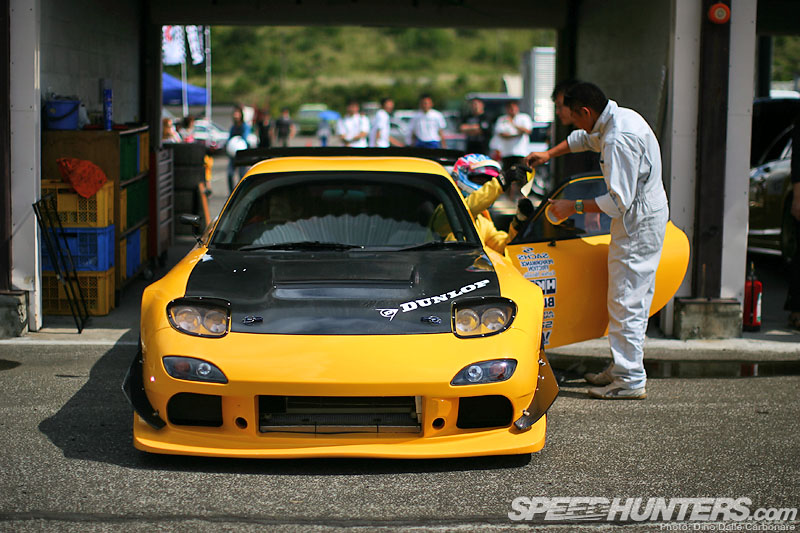 …so I crossed over into the pits and observed as drivers prepared for their outing.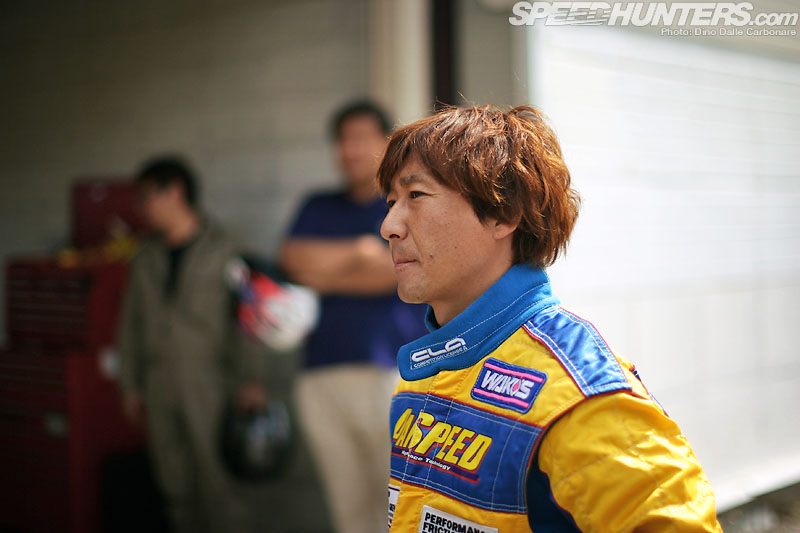 There I bumped into Kouta Sasaki, the man that pilots the BRZ for STI in the Super GT championship…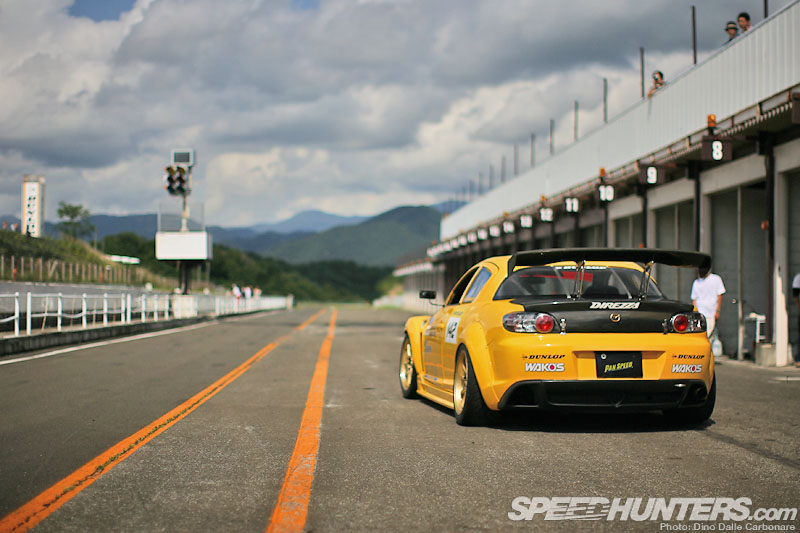 …and the driver that Komoriya-san of Pan Speed hired on the day to steer the 3-rotor RX-8.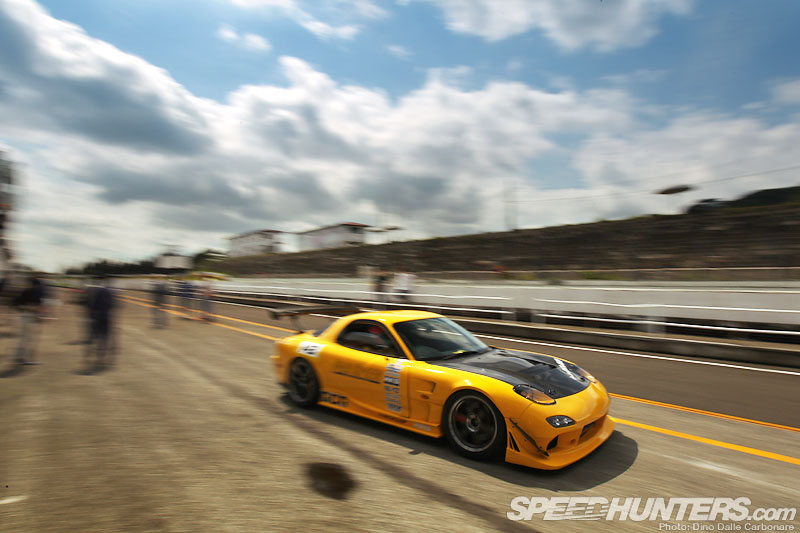 2011 GT300 co-champion, and Taniguchi's team mate in the Studie Z4, Taku Bamba was piloting the third Pan Speed demo car present. This car isn't quite as extreme as their wide-body time attack monster, but represents what some customers might be wanting to shoot for with their FD projects. It develops just under 500 HP thanks to GCG single turbo conversion.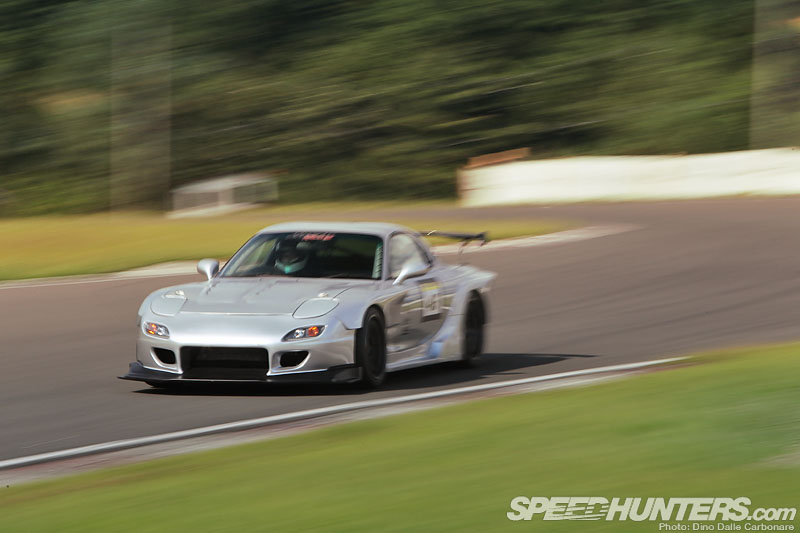 With the fastest cars present all out on track for a short 20-minute session I jumped in my little Nissan March rental and went into the infield so I could snap away at cars like this widebody Suzuki Jikou Racing FD.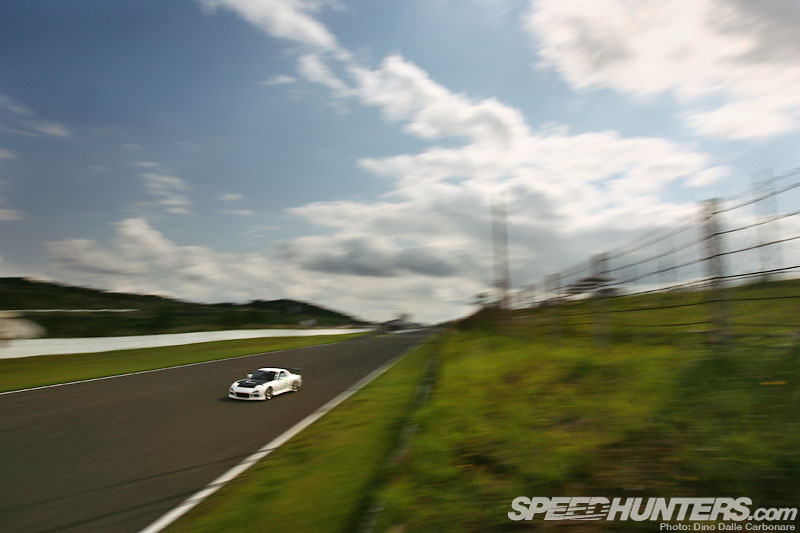 Sendai Hi-land's main straight may not be that long but modified cars manage to pack on considerable speed…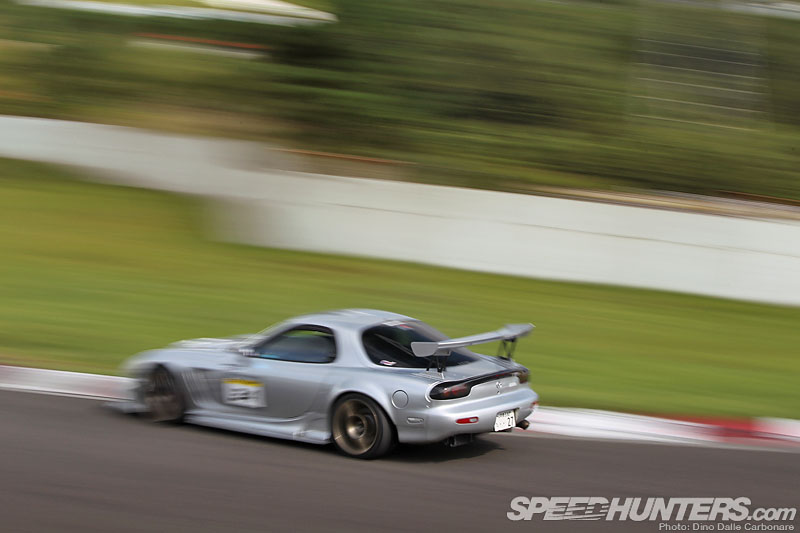 …before they have to hit the brakes hard and set up for…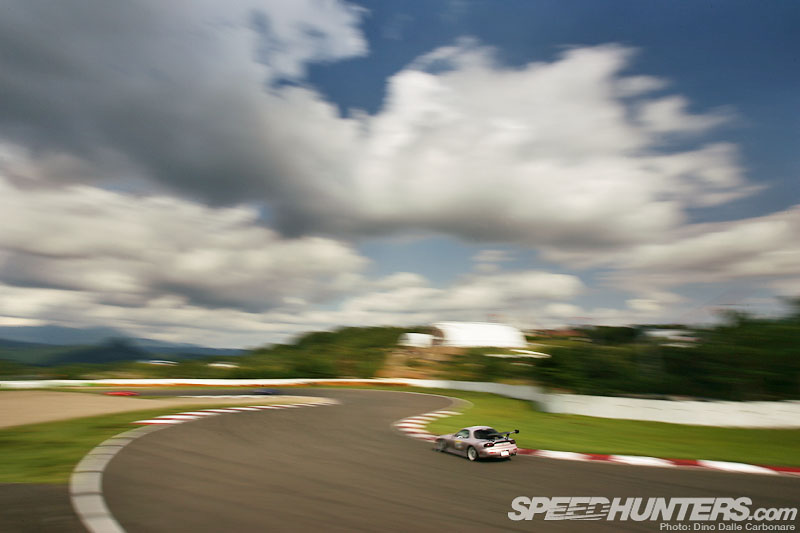 …the tricky first corner, which in essence is an S-bend. It's very easy to make mistakes here and run wide on entrance, you have to be precise with your brakes and judge the apexes precisely to avoid loosing time.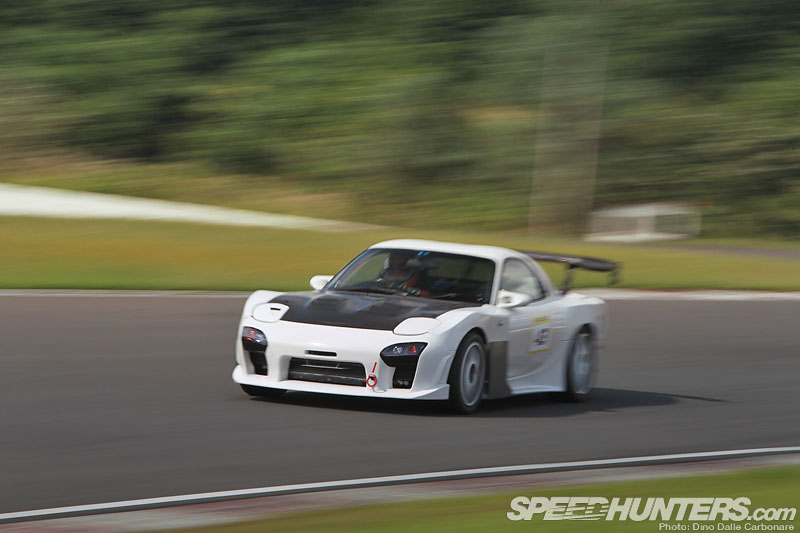 After that you then loop around again onto the back straight which takes you on to a technical chicane before you climb up towards the track's infield.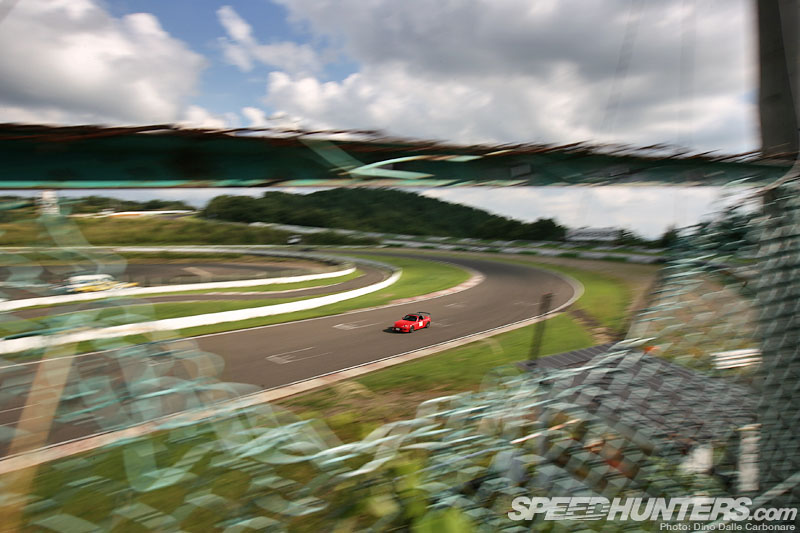 The course ends with a big second or third gear (depending on car) sweeping right hander which takes you back into the main straight.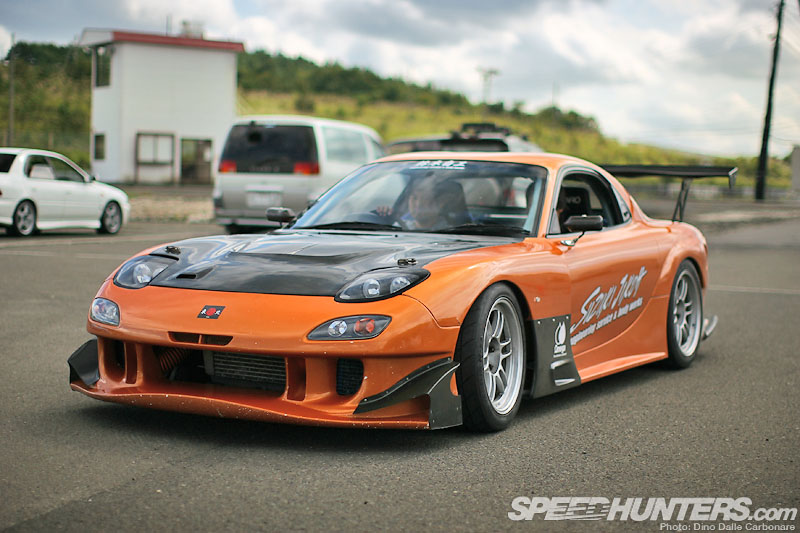 Once the demo cars had completed their session I returned to the paddock and main parking area to complete my reconnaissance mission.  At events like this I'm not happy until I feel I have seen close to every single car present!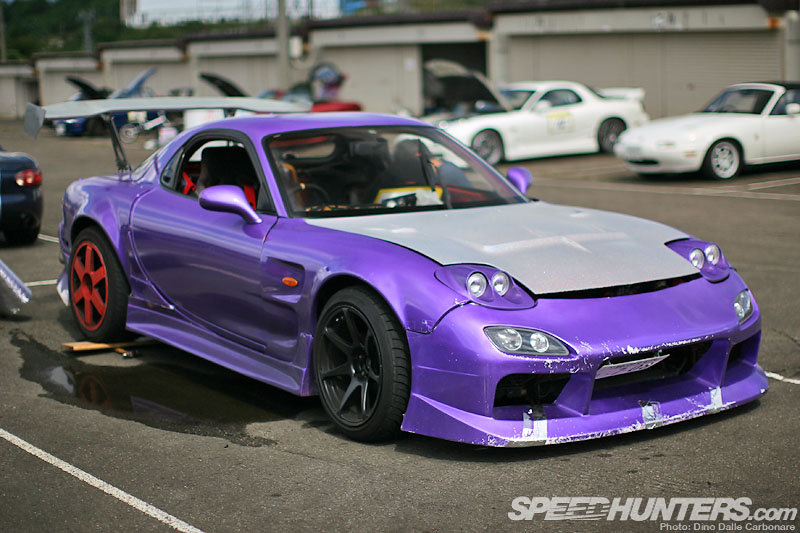 With a small drift soukoukai event going on in the adjacent drift course there were also some cool drift cars around, like this obviously "well-used" and slightly battle scarred FD.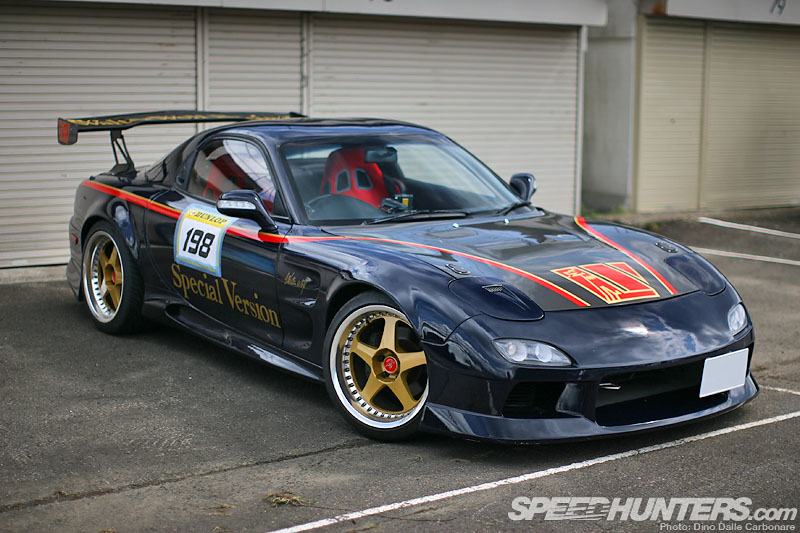 More FD goodness with this very nineties looking interpretation.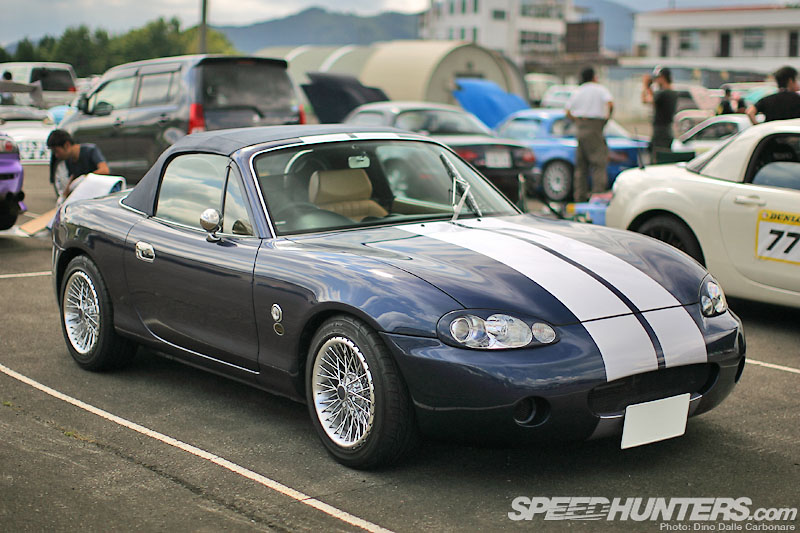 I've seen Roadsters made to look like a lot of other cars but one that imitates a Shelby Cobra is a first.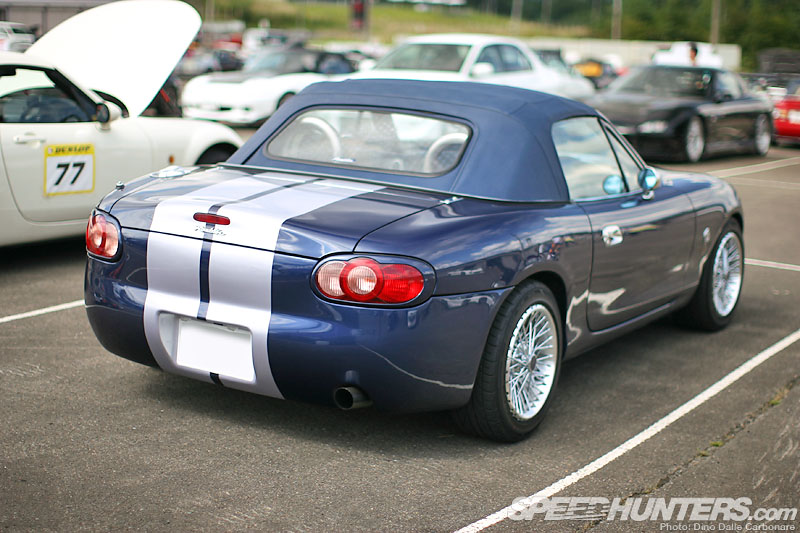 It had a rather nicely redesigned one-piece rear conversion…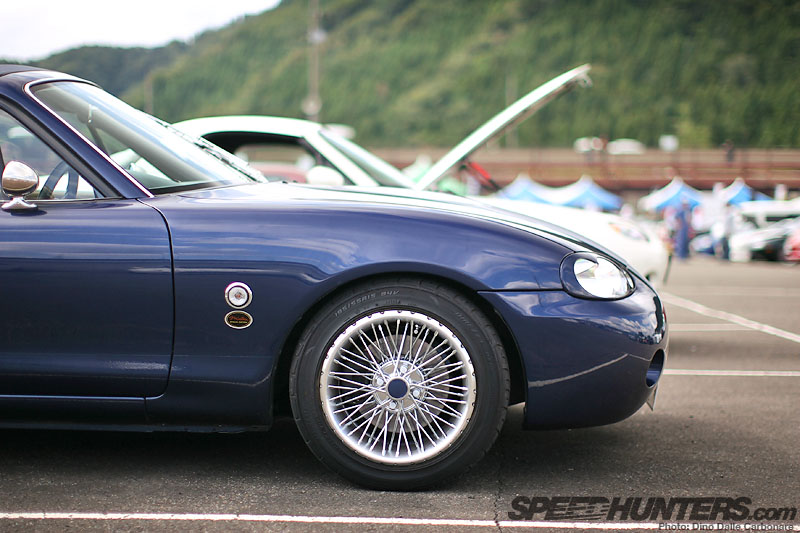 …and of course wire wheels!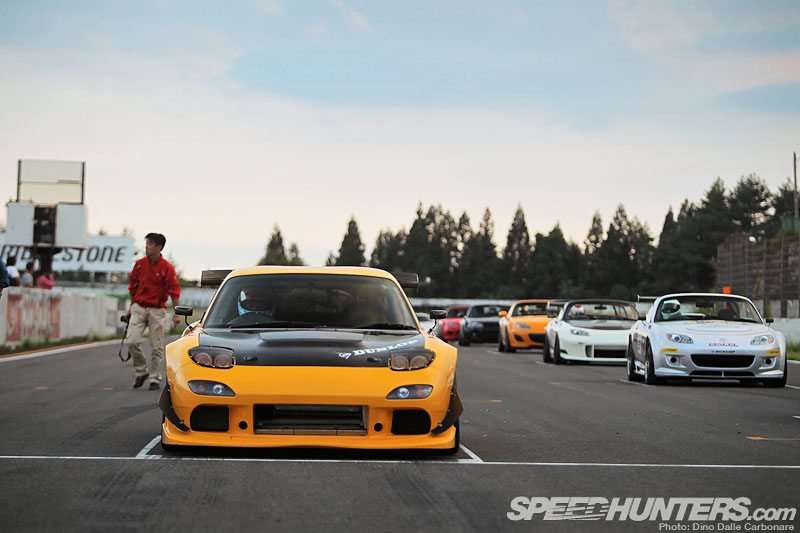 The main event of the day is always the 5-lap tuner race at the end of the day, a race that Taku Bamba on board the Pan Speed FD started in first place…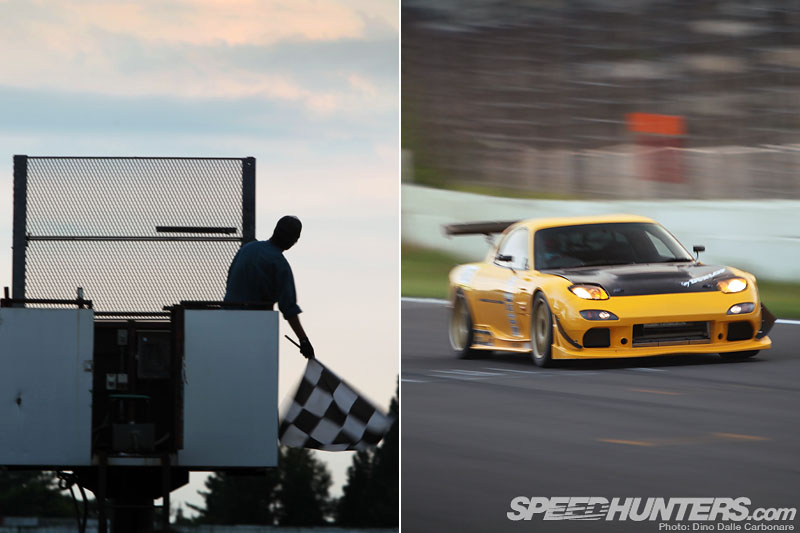 …and ended up winning without any problems. I've got one more post coming up from this awesome event, a spotlight-o-rama of five of the cars that stood out the most. Check back soon for more!
-Dino Dalle Carbonare