I've just been reading Sean's latest article from JCCS in Long Beach and couldn't help but a) be amazed at the variety of coverage on the site at the minute and b) draw some comparisons between the Japanese and European car scenes. We live on a small planet, one which has been made smaller by the advent of modern transport and technology. Never before have we had it so easy when it comes to drawing inspiration from around the earth.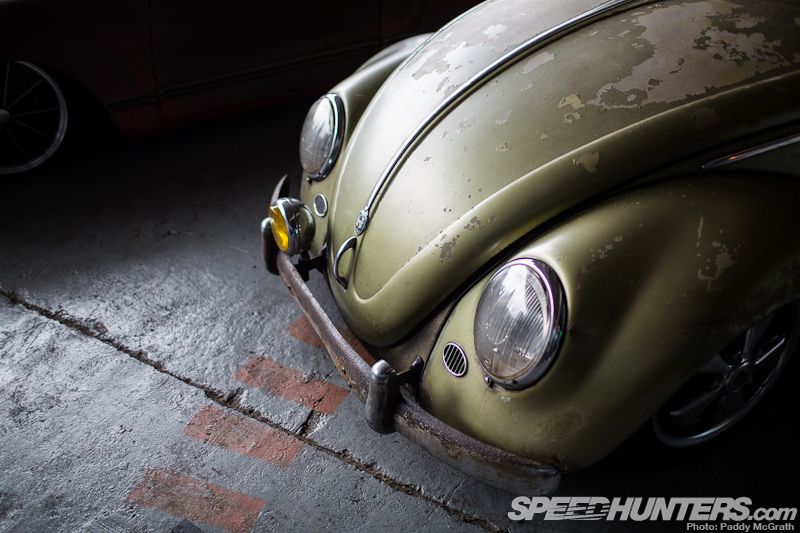 Years ago, we depended on a monthly cycle of print magazines – if we were lucky – to bring us the latest trends. Today, we can access the same information plus a whole world more with just a few clicks. Do we have it too easy?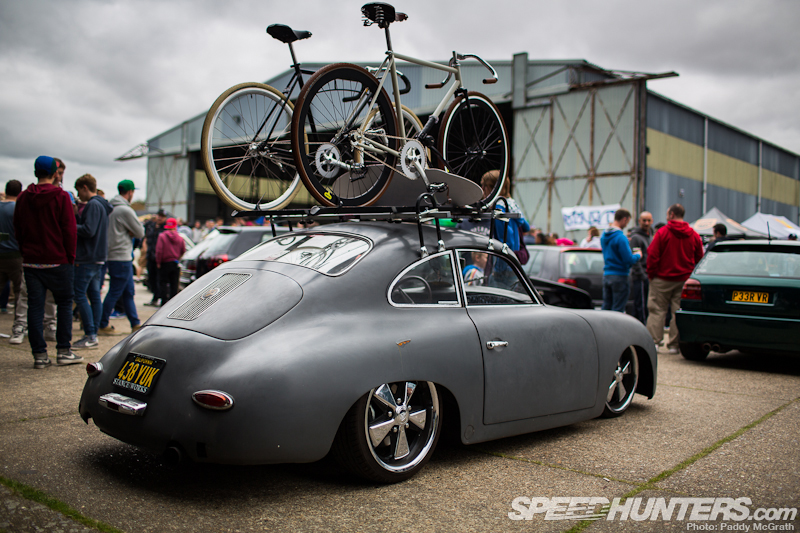 Although predominantly a Volkswagen Audi group show, Players holds no prejudice against any scene or culture. They open their doors, and arms, to a motley crew of car enthusiasts. They bring a world of automotive variety into one place.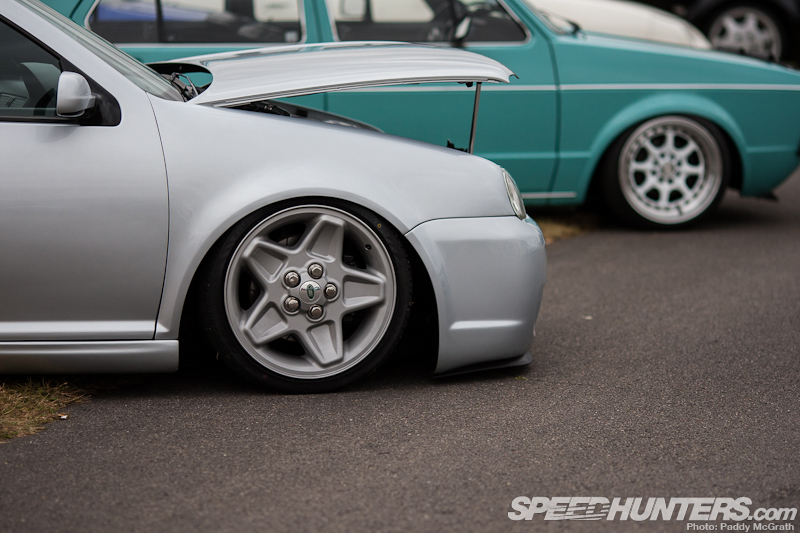 Despite what most think, the VW scene isn't just about swapping wheels from different manufacturers onto your car and leaving it at that.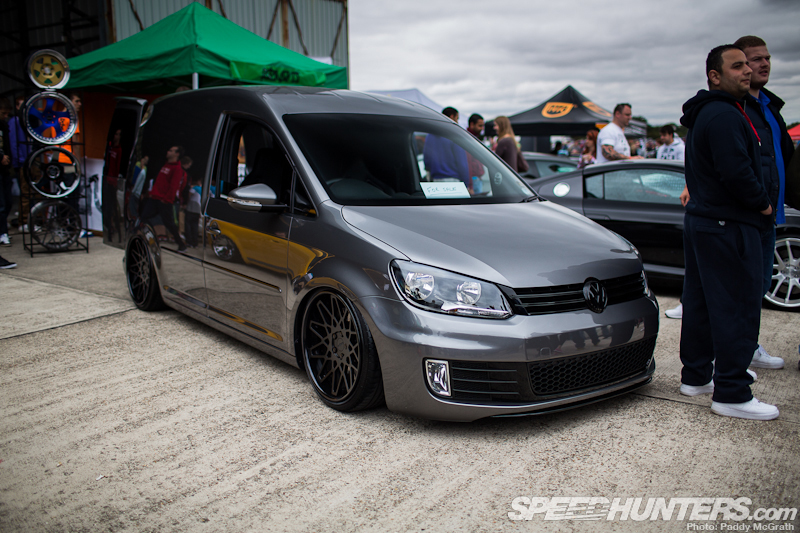 It's all about the details. In fact some of the details are so subtle that they can easily be overlooked. Take this Caddy 2K van for example – a van which came from factory with two rear doors and either one or two sliding doors. This van has neither sliding door so I presume the owner / builder gone and drilled out and removed the original sliding door quarter panel and replaced it with a quarter panel from a left hand drive version. Incredible.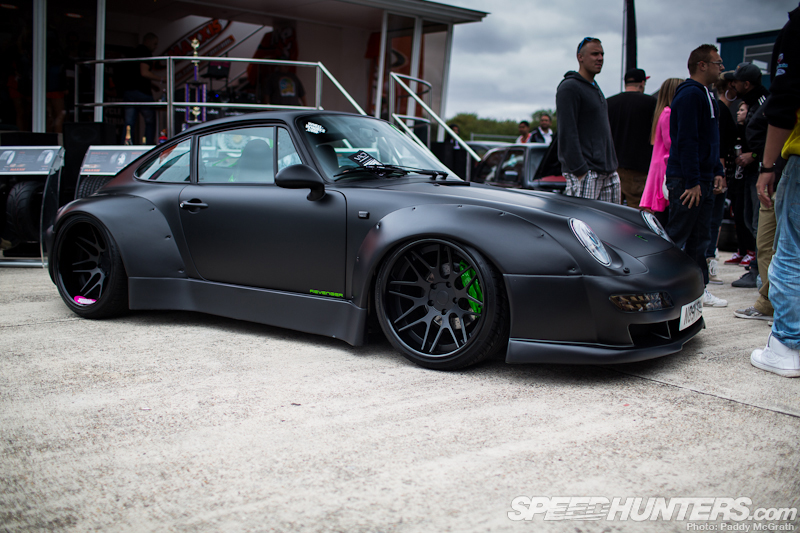 Vogue Auto Design had their 993 Revenger on display with their own custom wide-body and wheel design.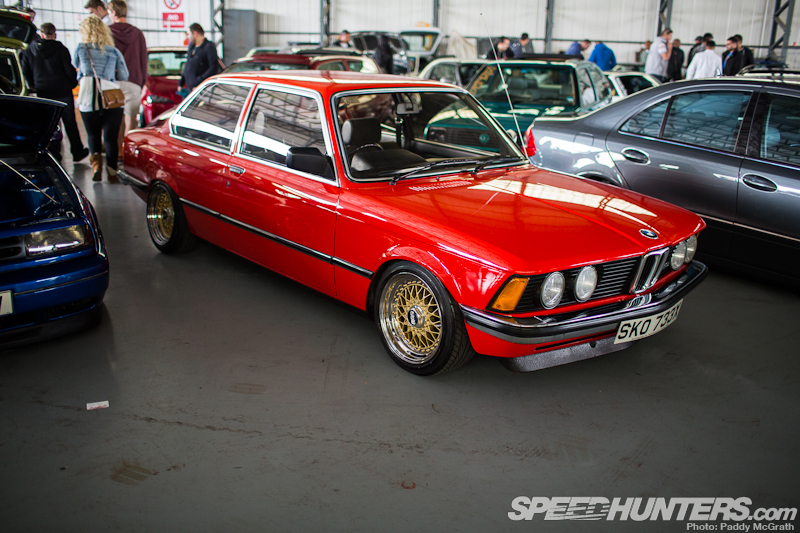 Of course you will have lots of clean stock bodied cars with the world's most common recipe on display – Drop + BBS RS – but there is a reason why it's common. It looks great.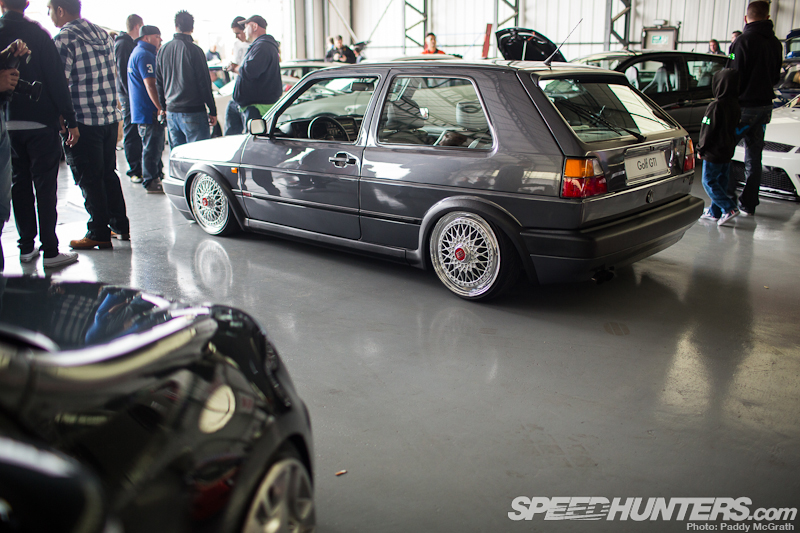 This was my first Euro / stance show of 2012 and there definitely has been an increase in the numbers of cars which have shunned deep dish wheels for a flusher finish this year.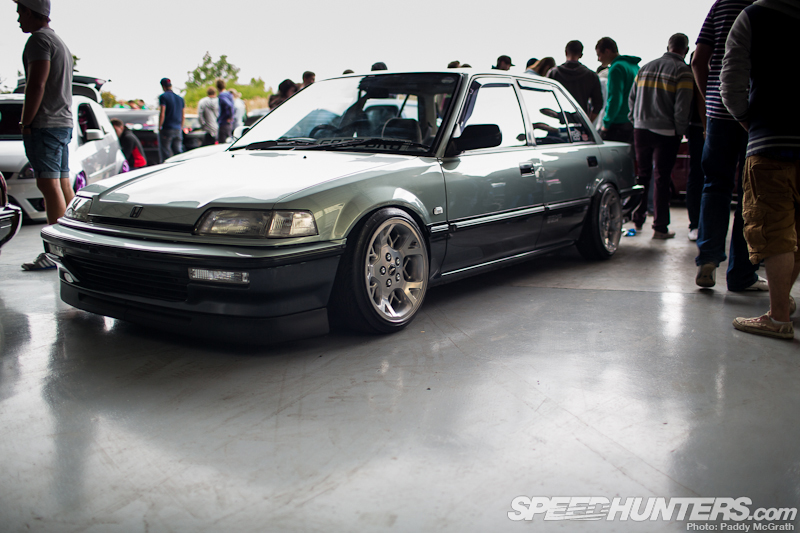 Every time I post a Honda, I can feel Sean lurking somewhere. I wonder what he thinks of this one on JEEP wheels?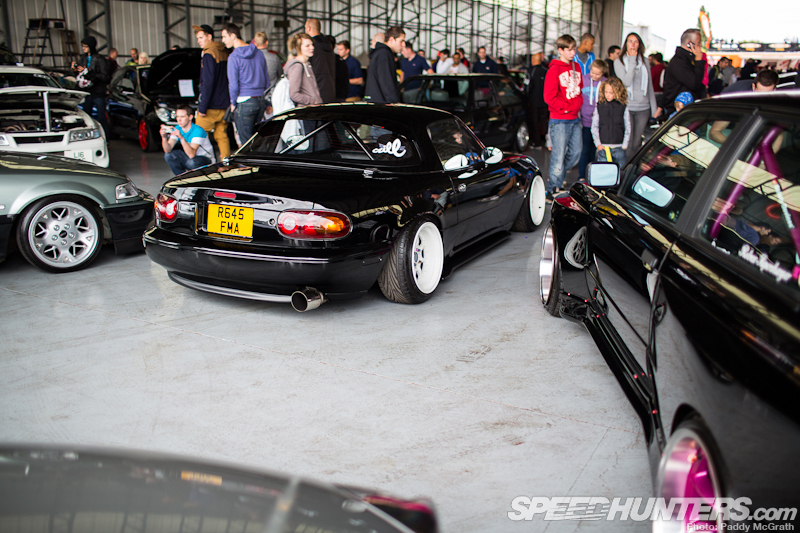 It's interesting how one style works for so many cars the world over.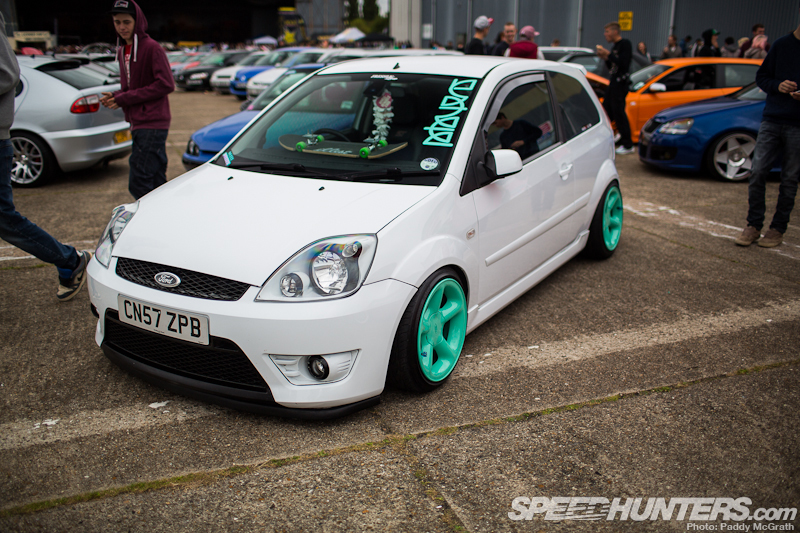 This Fiesta is a case in point of keeping it in the family – Escort Cosworth sourced wheels and a drop.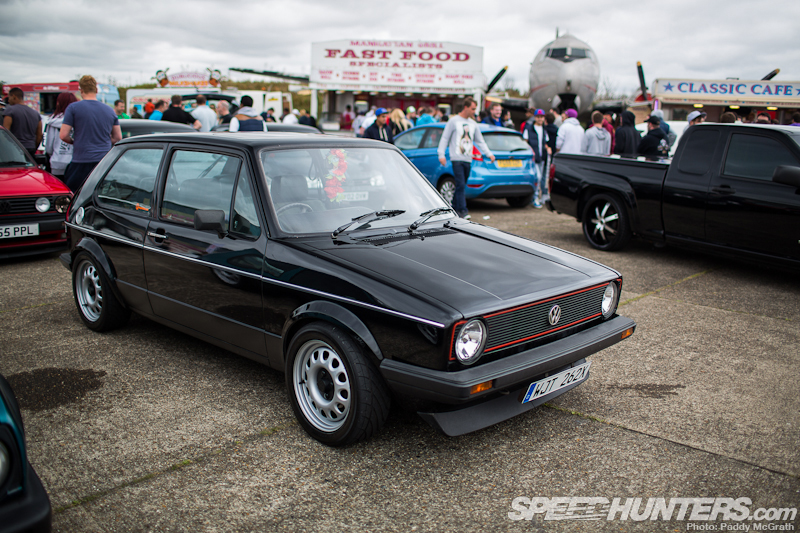 I must be getting old when this was probably one of my favourite cars of the show.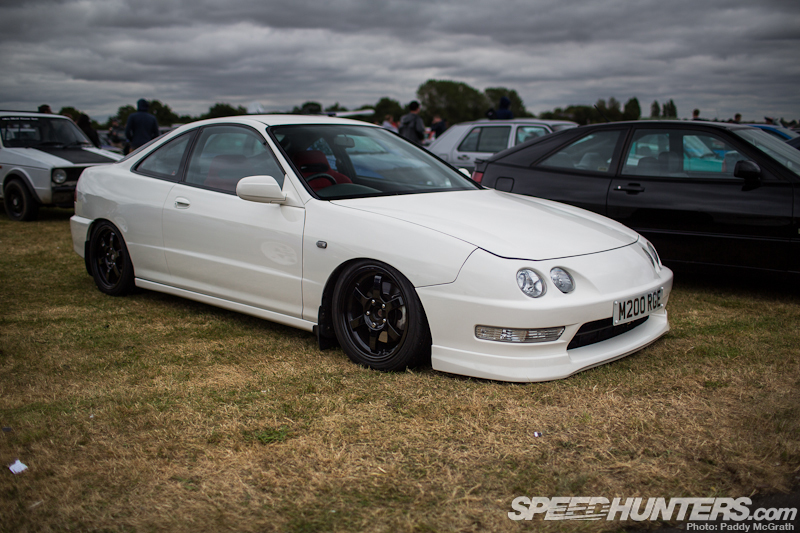 Smooth DC2 in the car park should probably have been in the show. Actually, the show had expanded so much this year that the show actually bled into the car park so maybe this was in the show.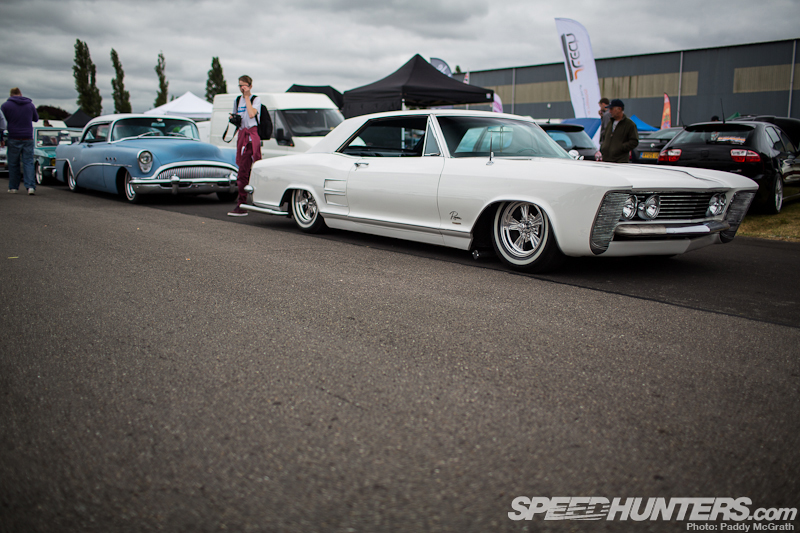 There seems to be an increase in popularity of dumped retro US cars on UK shores.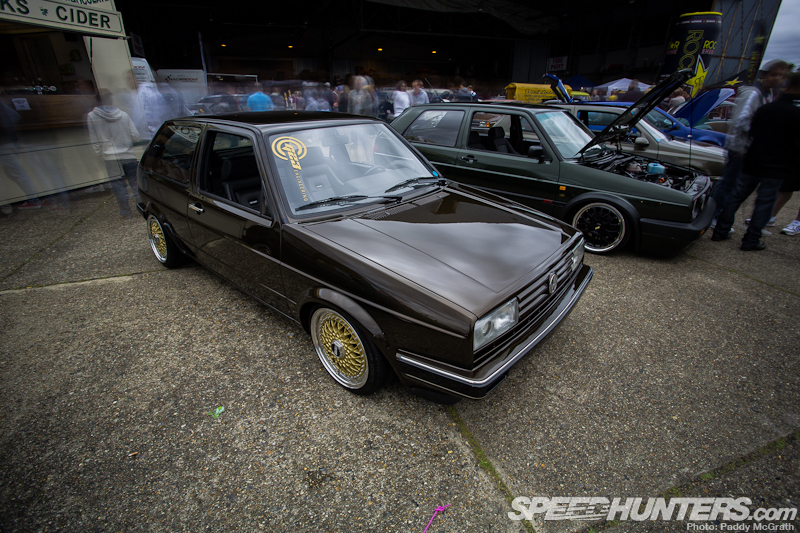 But it'll always be the VW brigade that will reign supreme on this side of the pond.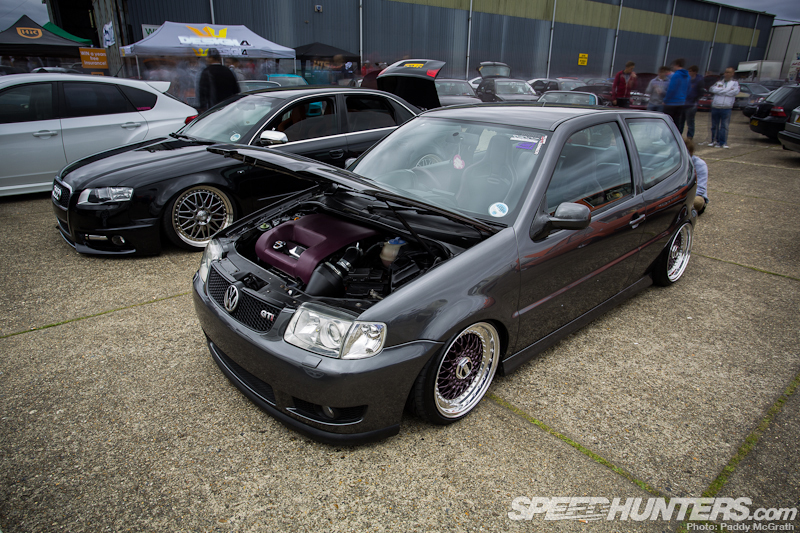 It's not just the quality of builds here, the quantity is present too.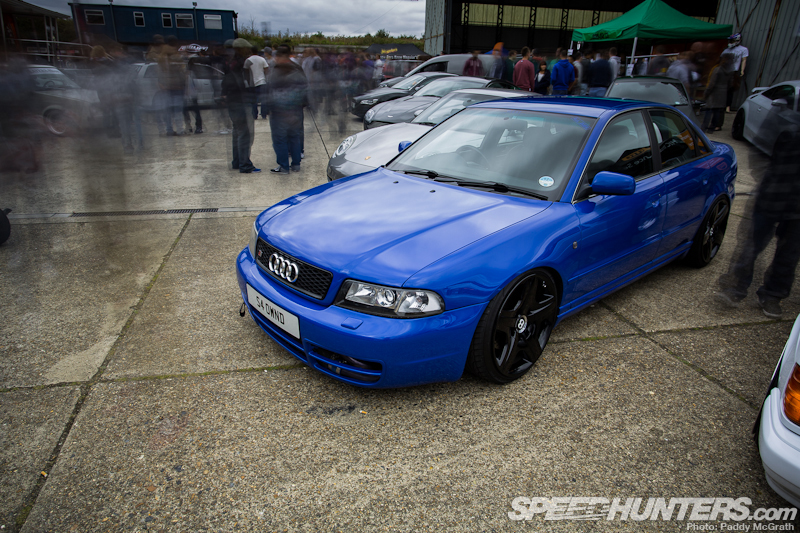 There's also an increase in the amount of dropped performance cars – this S4 being a prime example.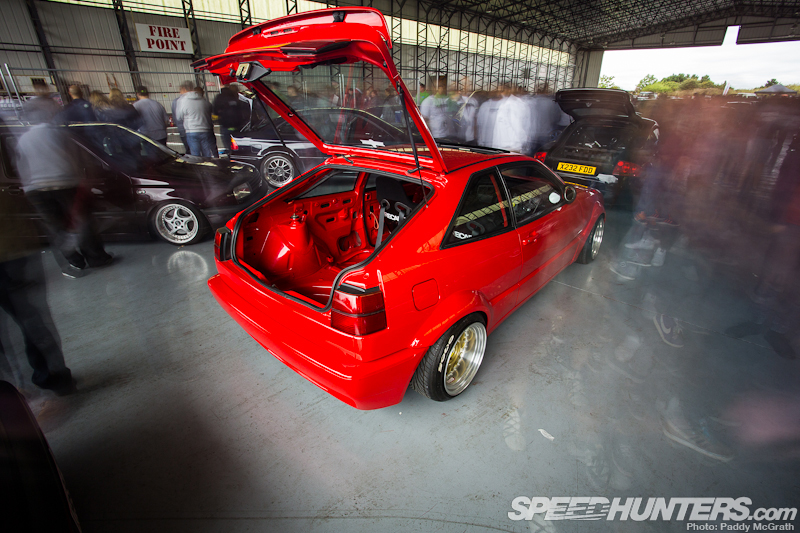 Inside one of the two hangers lay some hidden treasures. Hidden mostly by the crowd.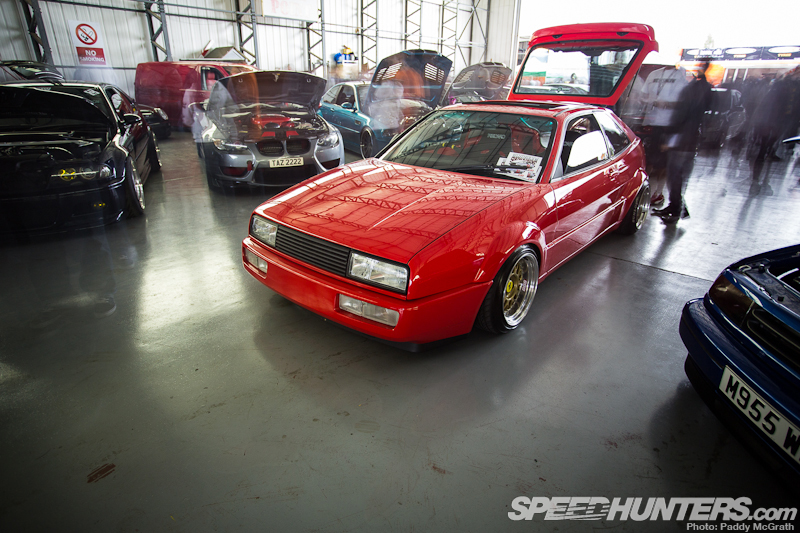 This Ferrari inspired Corrado was executed superbly.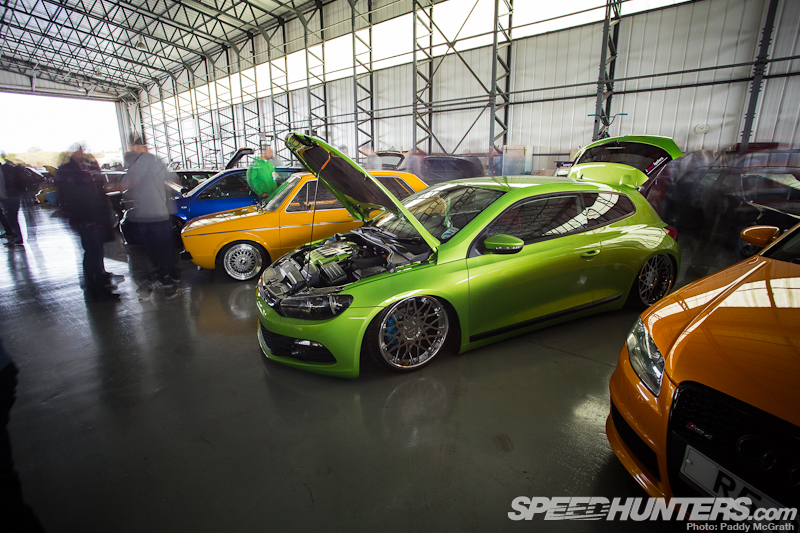 The latest generation Scirocco is looking like it will become a cult favourite within the scene …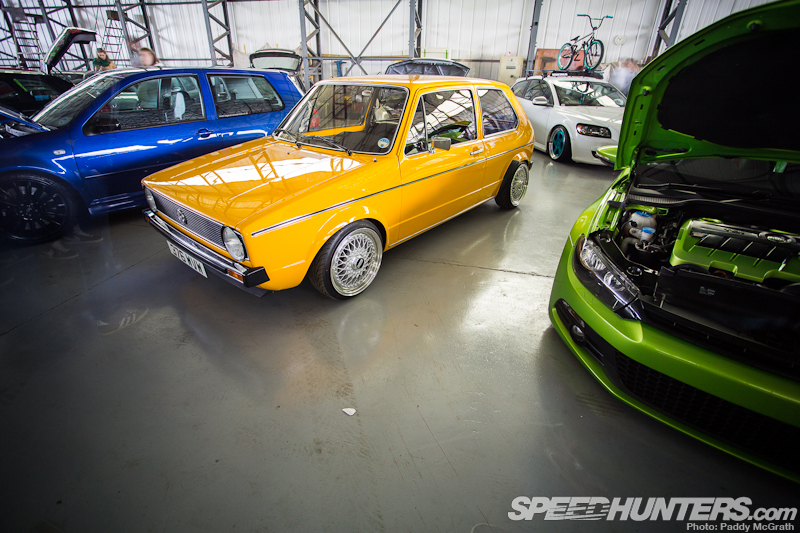 … but will it become as iconic as the Golf? I doubt it some what but am open to being proven wrong.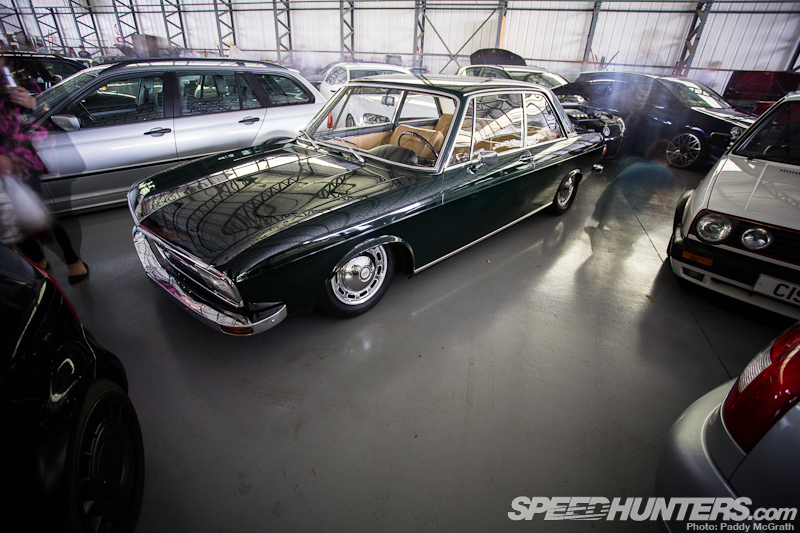 This Audi coupe was on another level, the term sublime doesn't do it justice.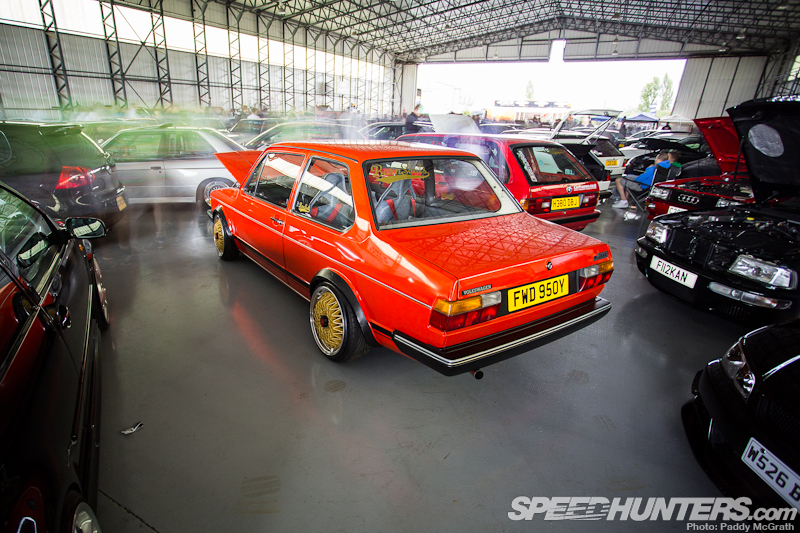 The Barn Seats Jetta was another personal favourite with every detail considered.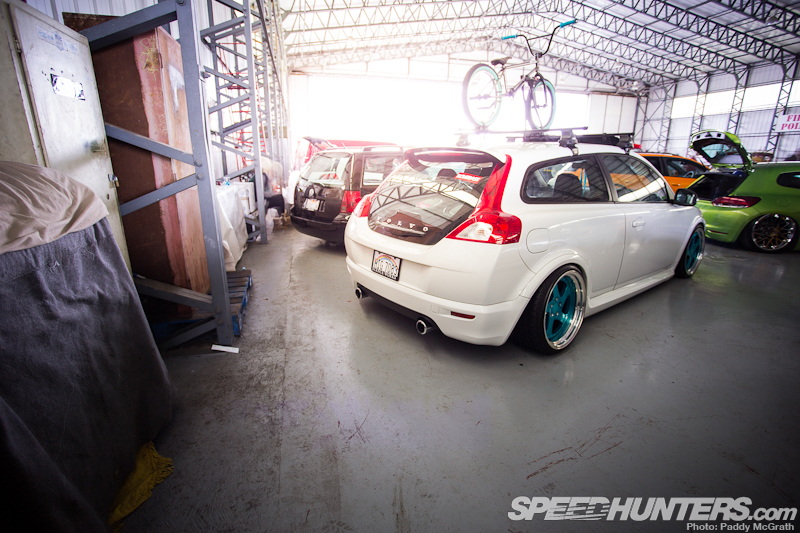 I'll be honest that I was never fond of the the Volvo C30 but this one might have changed my mind.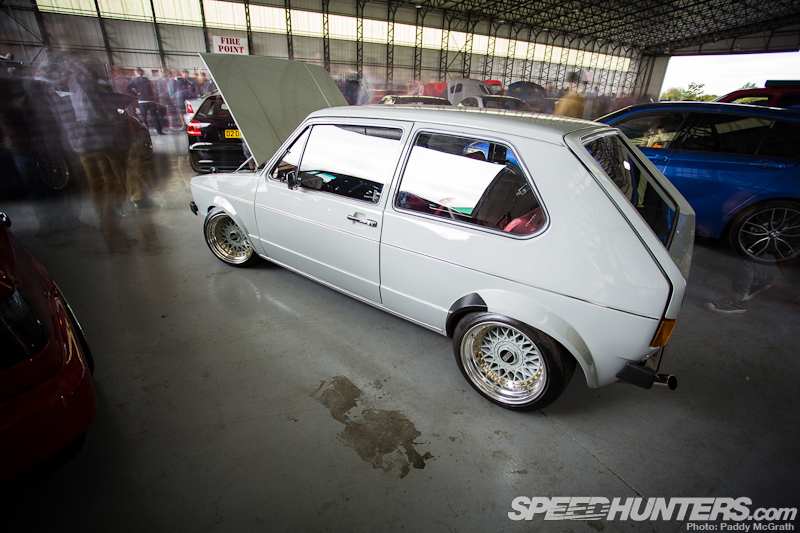 Like I said, it's common for a reason.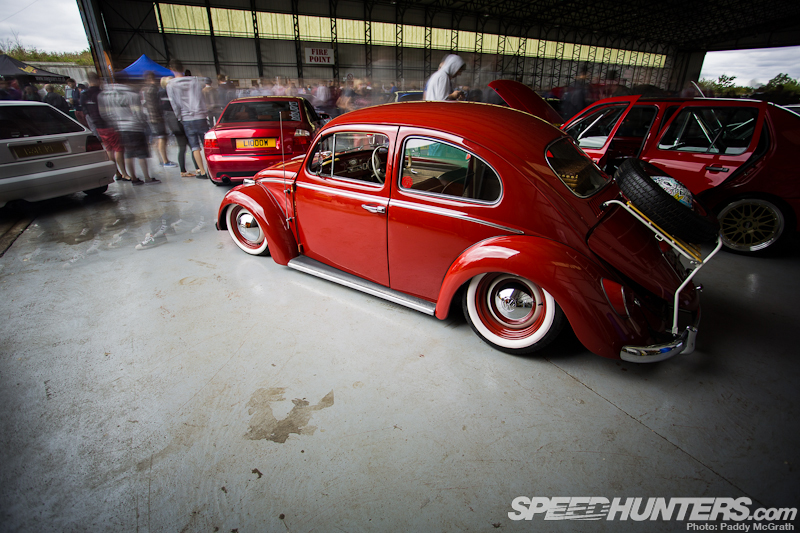 It's only with Stephen Brooks' latest film that I've grown fond of the original Beetle. A car from before my time is one I now want to appreciate more and more.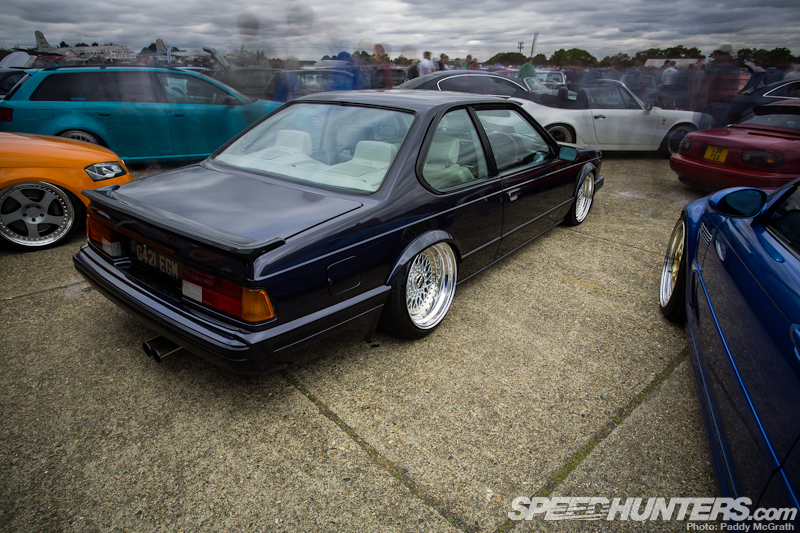 From a manufacturer closer to my heart comes this 6 series with huge history and proved popular.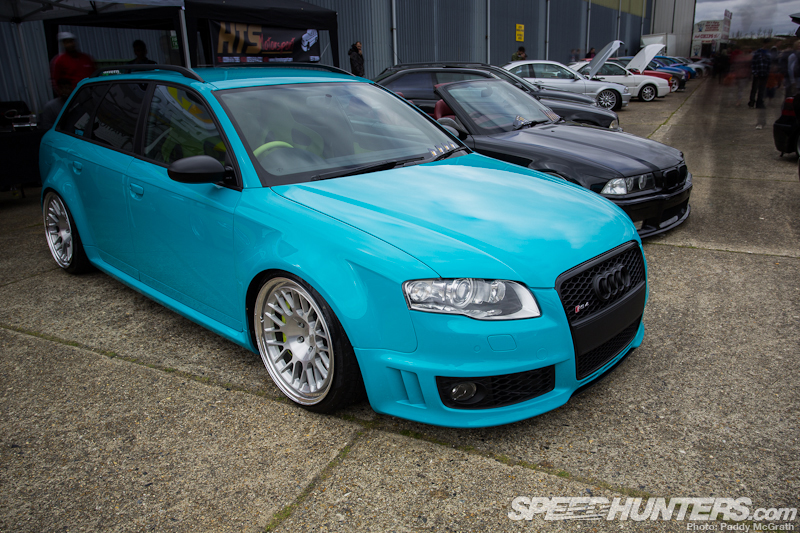 I originally made the mistake of thinking was the old orange Avant which used to run Rotiform SNAs but as has been pointed out, it's a completely different car (B5 Vs. B7). Regardless, I still like it quite a lot.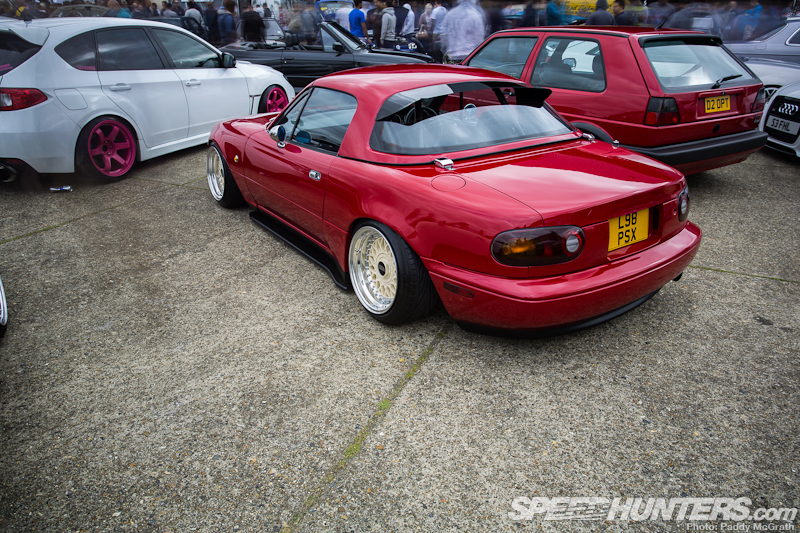 There was lots of love for the MX5 / Miata / Eunos Roadster (delete where applicable).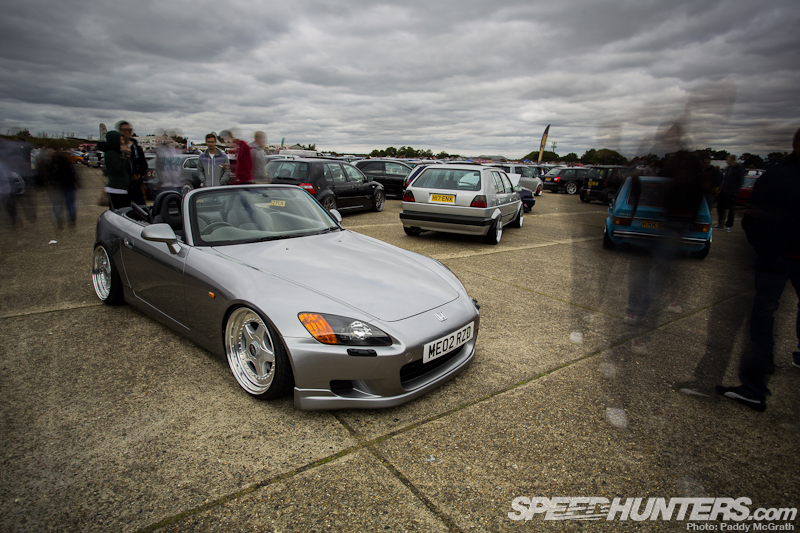 Although the weather just about held out for some top down driving, there was no shortage of S2000s about.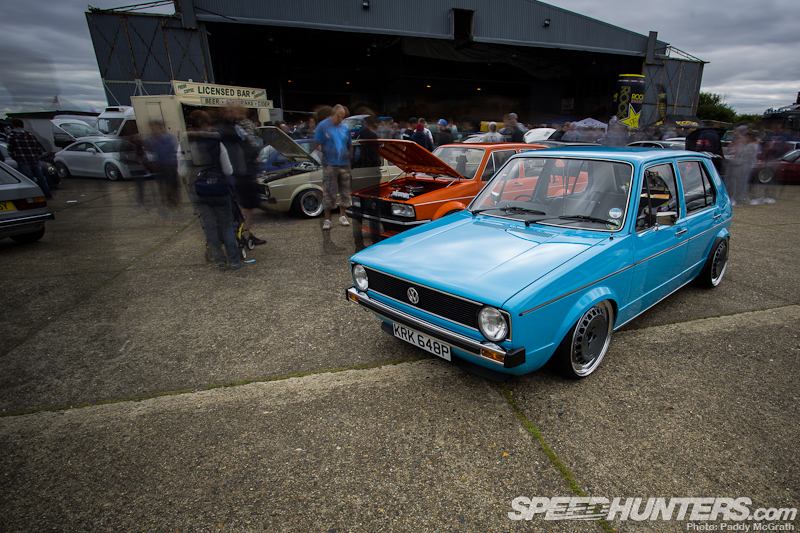 However, it always comes back to the Veedub.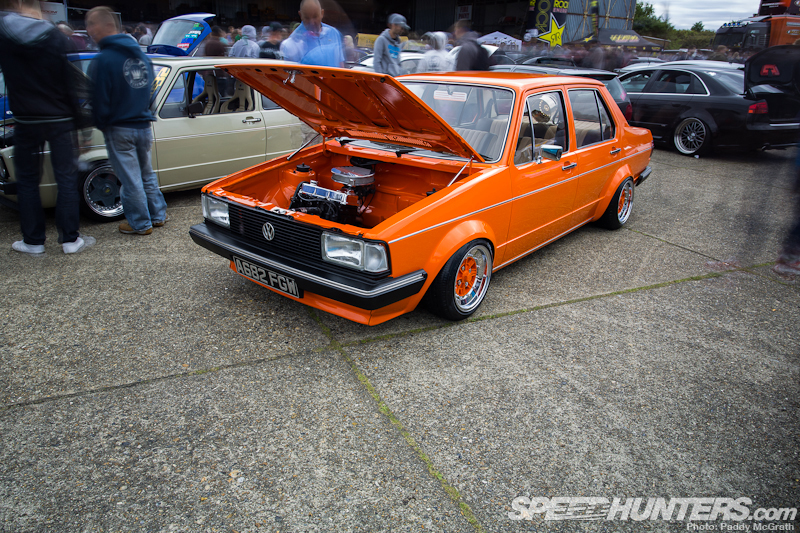 And there will be plenty of them in our upcoming spotlight-o-rama from Players.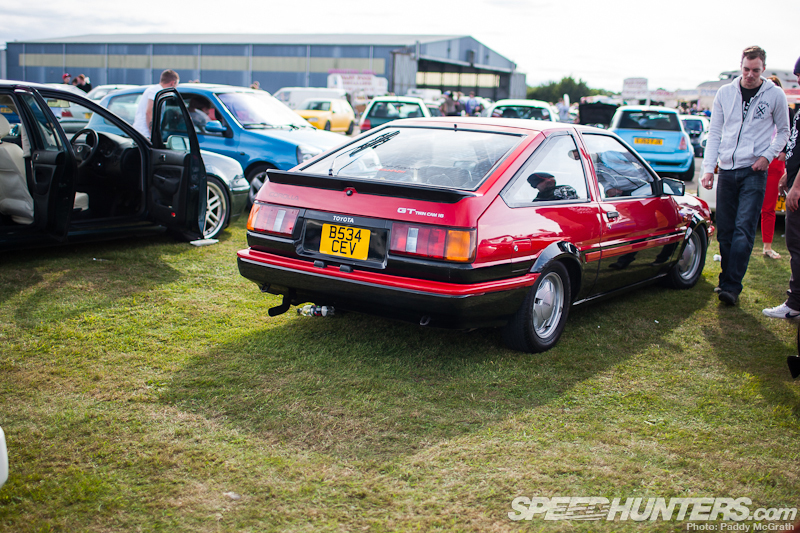 Before I finish up though, there's a couple of more cars that I thought deserved some love – this UK spec AE86 was one.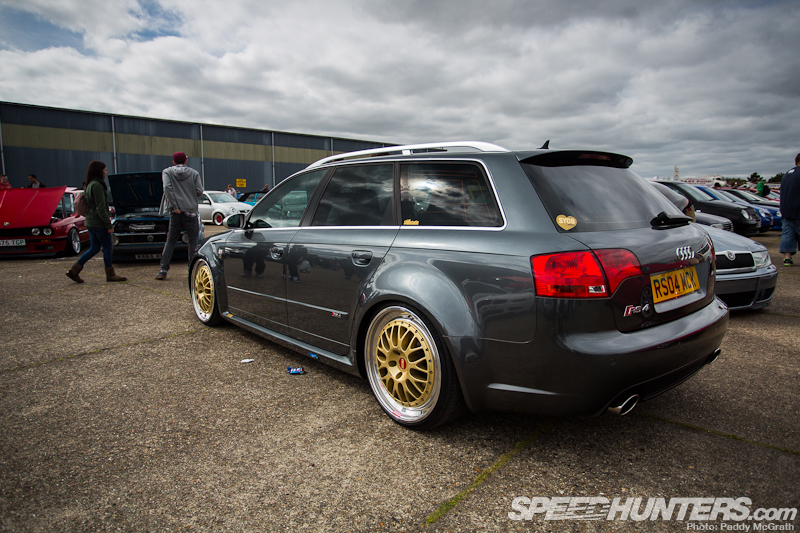 This BBS wearing RS4 Avant deserves a mention.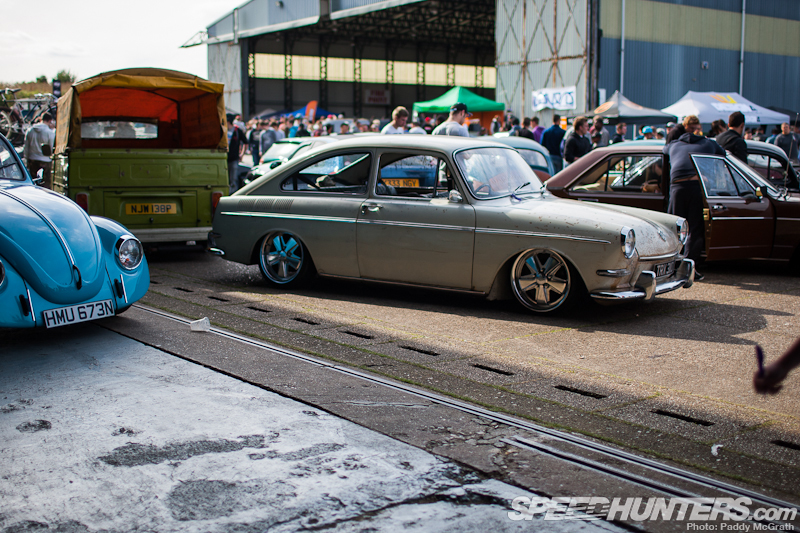 Air-cooled VWs scare the bejesus out of me but I thought you might appreciate this Type 3.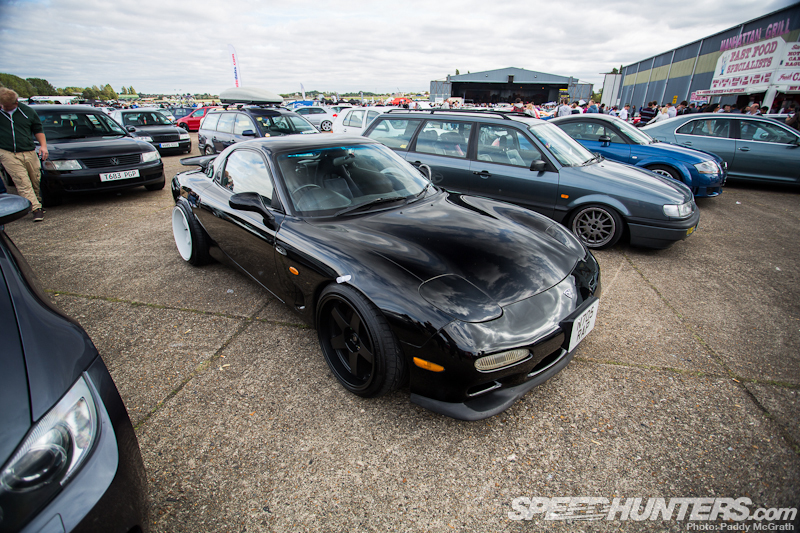 Rotarys are still relatively rare here but this FD3S represented the Wankel with pride.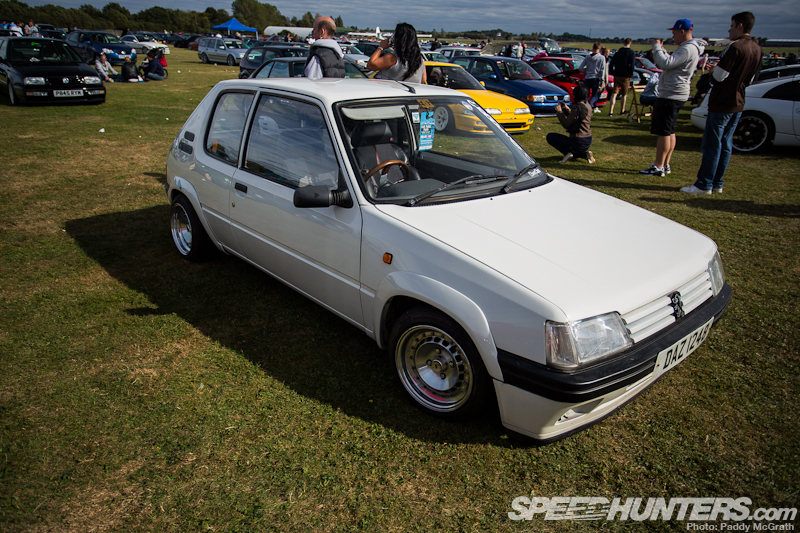 A Schmidt clad 205 GTi was another rarity.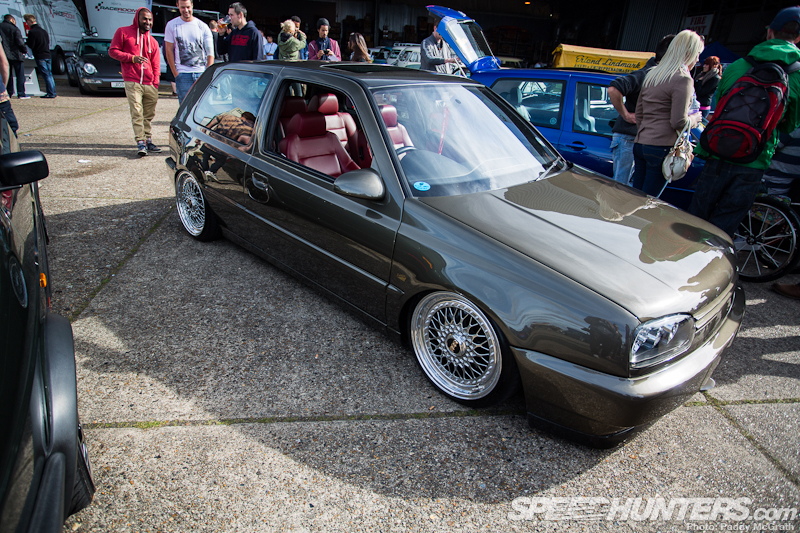 This has to be one of the cleanest and best presented MKIII Golfs on the circuit.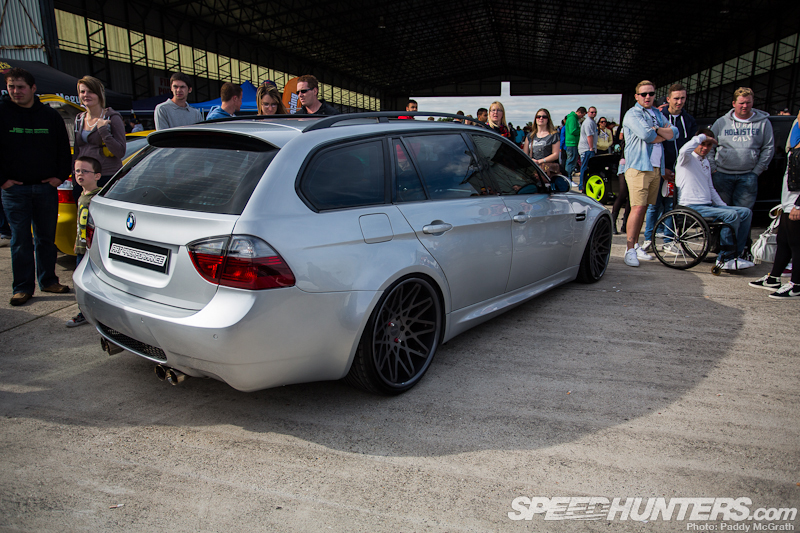 This E91 Touring with an M3 front conversion travelled from Barcelona just for this show and was rightly rewarded with a proud centre of show display area.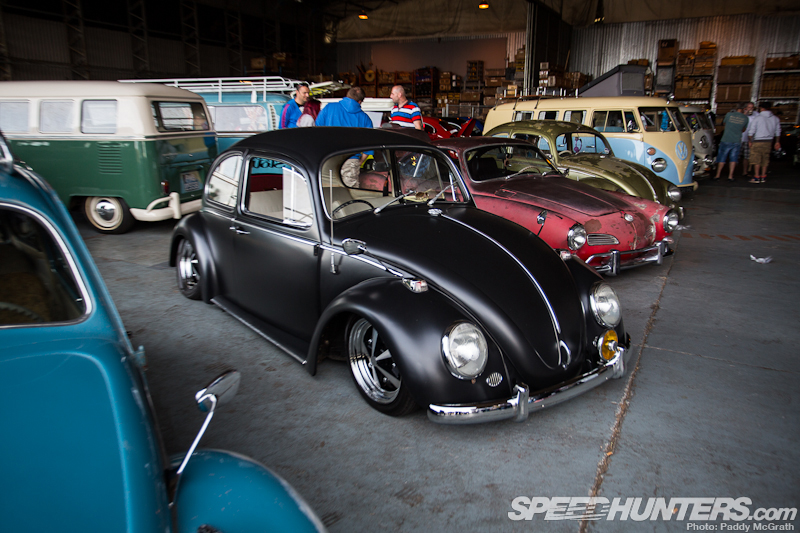 It's been a long day here in the Speedhunters temporary UK office and there is plenty more to come from Players, along with some Goodwood Revival and an in-depth look at an Escort track racer from me later in this week. For now though, see you on the other side …
–
Paddy McGrath
paddy@dev.speedhunters.com