"Are you sure you want me to drive your car? If you are feeling nervous, it's not a problem at all that we don't do this." This was my offer to Richard Good, the managing director at KW Automotive UK. The truth of the matter was that it was me who was feeling nervous, not him.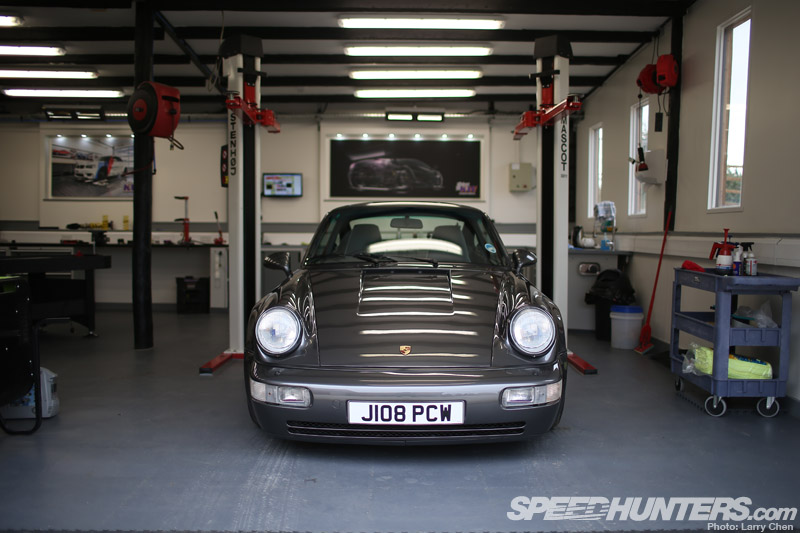 The reason? I had just been handed the keys to one of his personal cars: this absolutely mint 964 Turbo.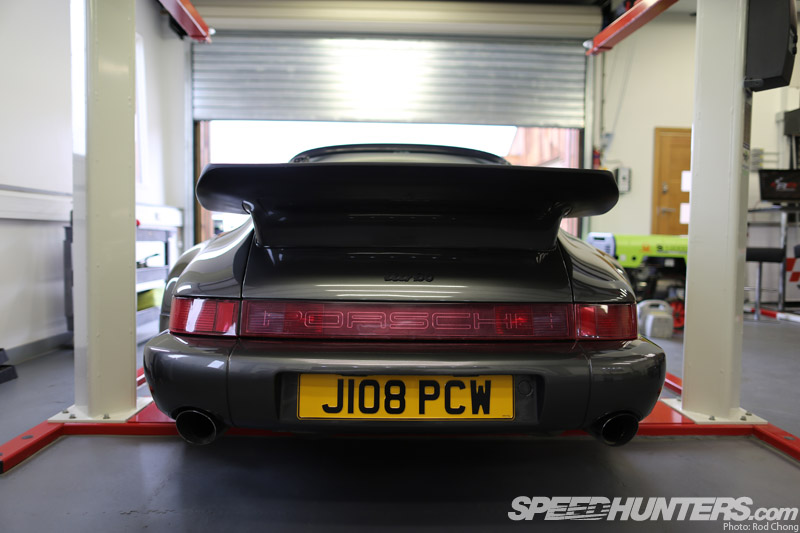 The idea was for me to drive it from KW's UK headquarters in Kent up to Northamptonshire and the Edition38 show.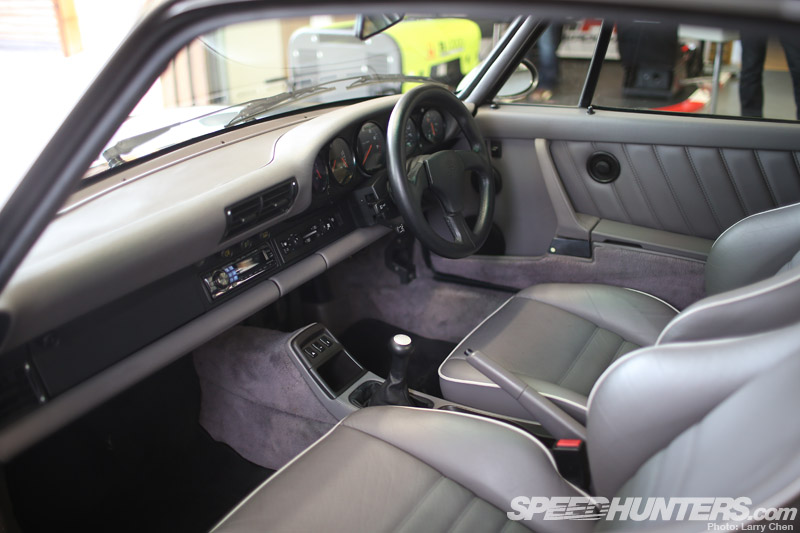 On first inspection, it was becoming clear that this car was Richard's pride and joy.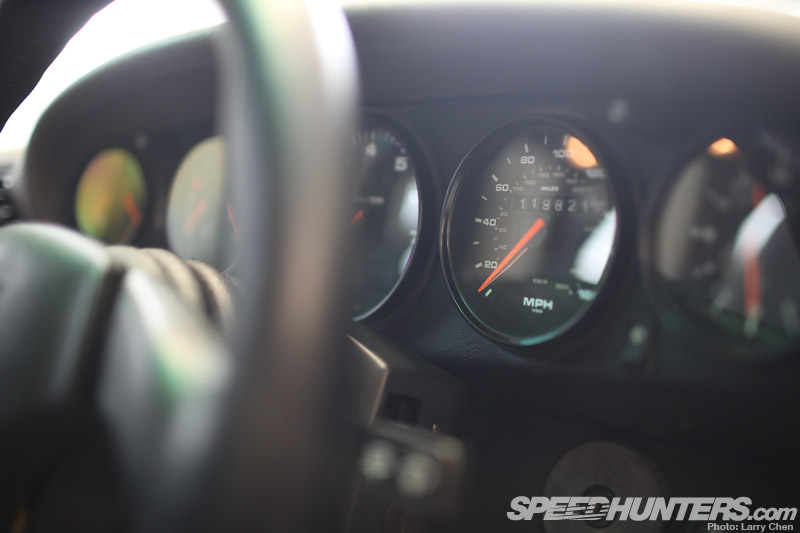 Although the car had clocked more than 100,000 miles on its odometer, you wouldn't have known it.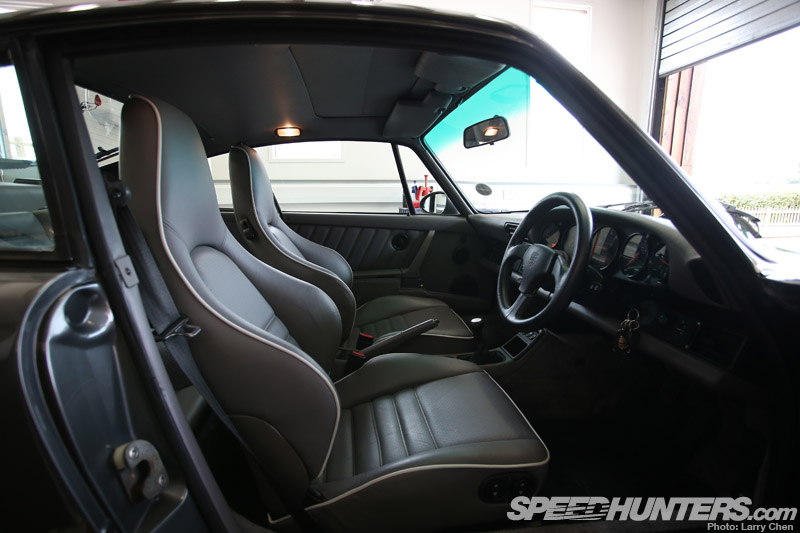 It was absolutely spotless throughout.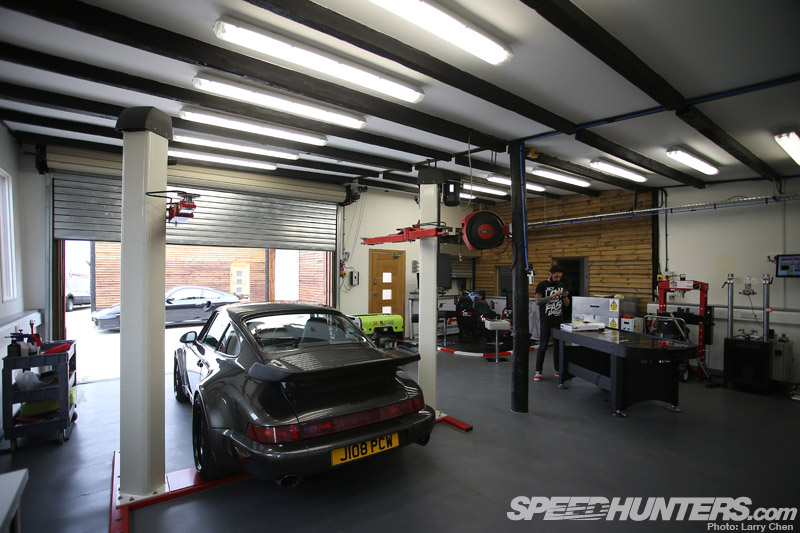 The more I looked at the car, the more worried I became about driving it.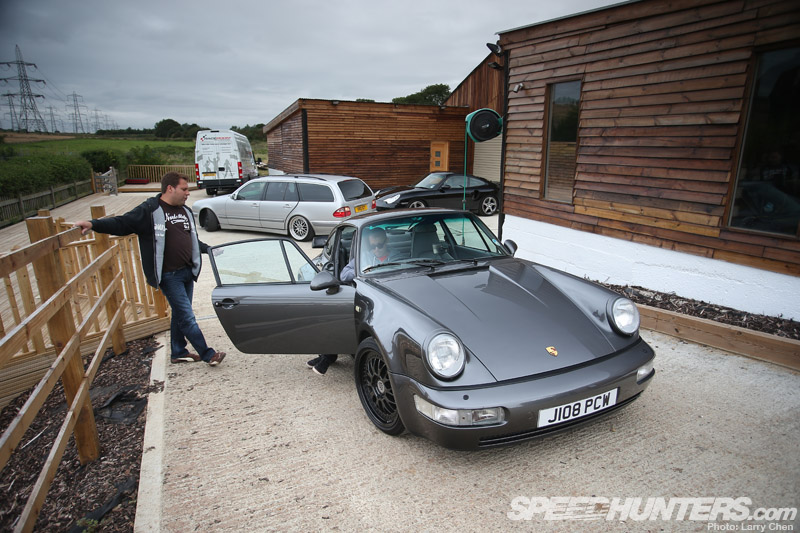 Mind you, Richard seems relatively chilled out about the whole thing. Evidently my credentials as a motoring journalist were good enough for him to trust me not to mess things up.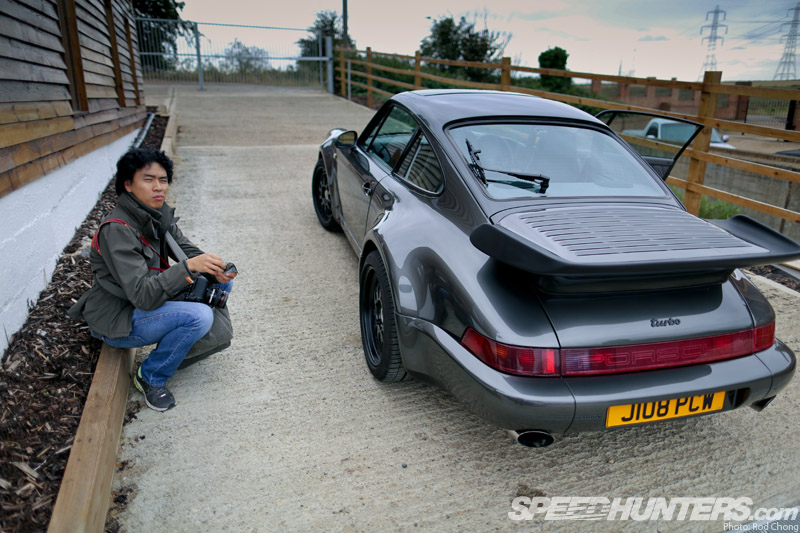 So I collected up a certain Larry Chen into the Porsche and prepared to get going.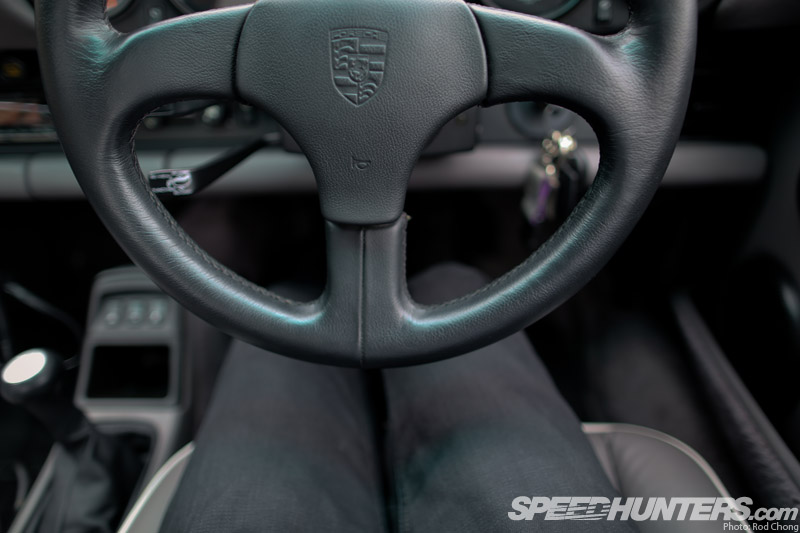 The first thing you notice when getting into an older Porsche 911 is the position of the pedals.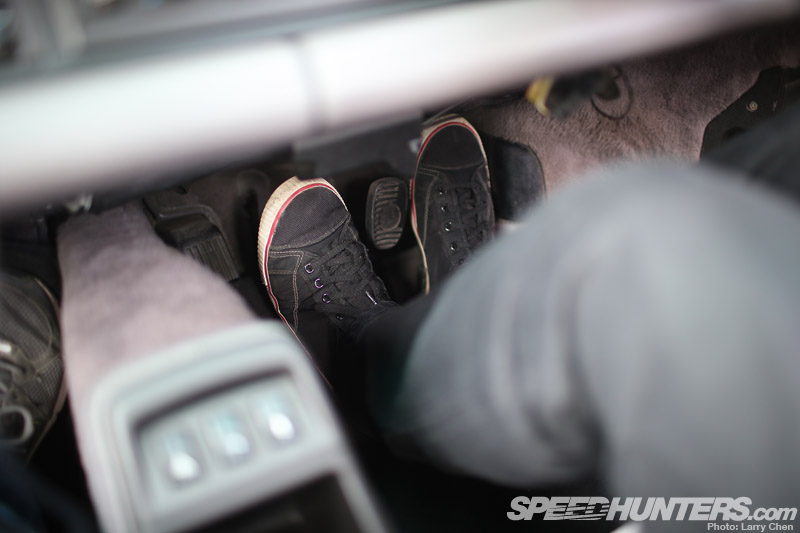 You feel like you're sitting crooked, with your legs moving off to the left. It's a little odd at first. The pedals also pivot on their bottom edge, which also feels very different to your typical passenger car. It reminds me of the 1962 Cal-Look VW Beetle I built as a teen, many moons ago.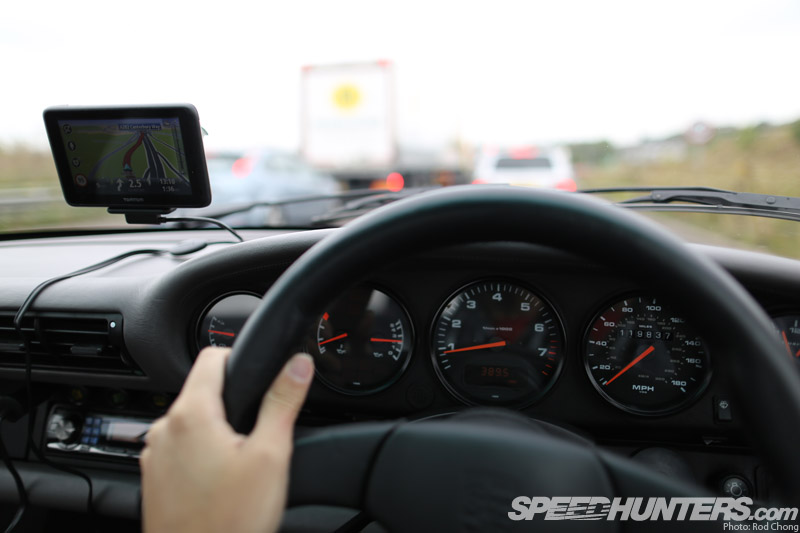 This camera angle doesn't really capture my driving view, but another interesting first impression about the car is that you can't see the speedometer: it's obscured from your vision by the steering wheel. Front and center is the tachometer. It's an interesting prioritization of instrumentation from the Porsche engineers.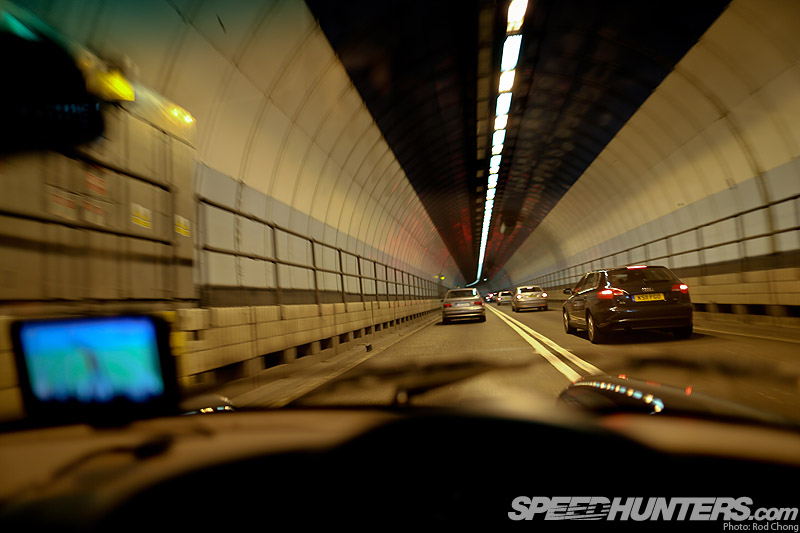 After ten minutes of driving, I instantly felt at home in the Porsche. Any sense of worry fell away, replaced by a pure #joyofmachine happiness.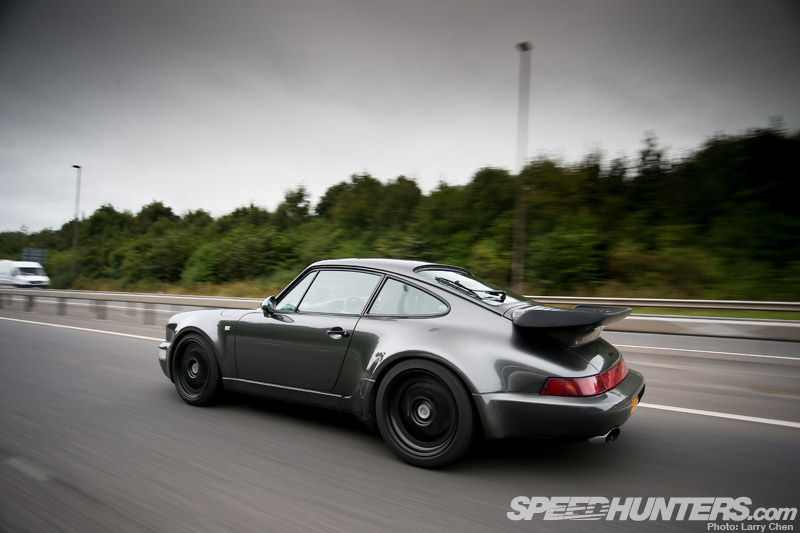 Bringing the car up to cruising speed you could instantly feel that this was a very different beast to modern performance cars.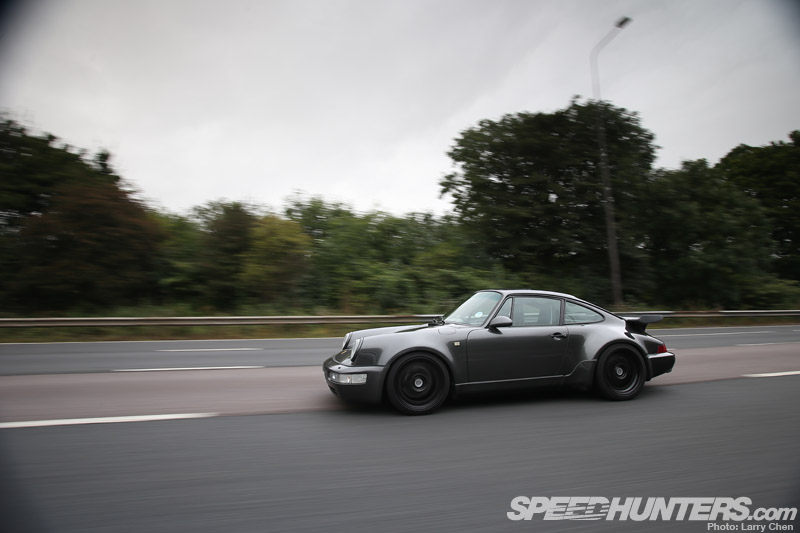 Here was a pure example of mechanical engineering, with no layer of circuitry between the driver and road.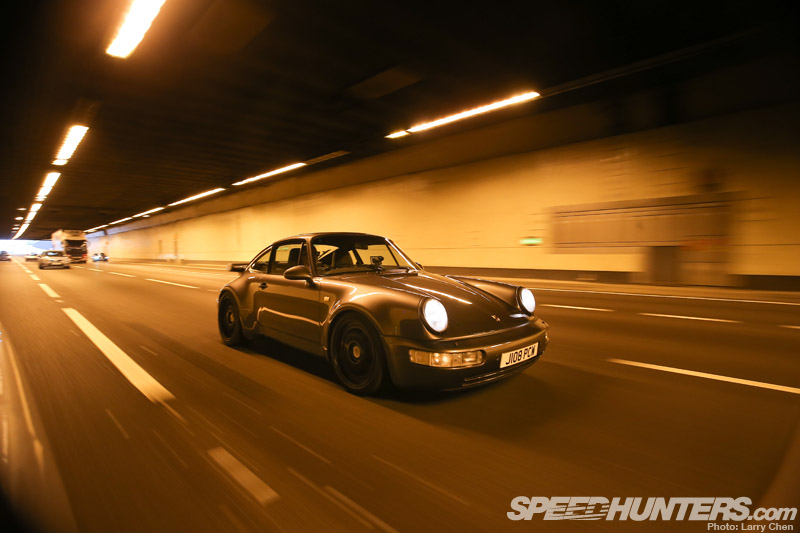 Piloting the car, I stared to wonder if any progress has been made at all in the past 20 years. Why don't cars feel like this any more? With each passing year, they get fatter, heavier and surround the driver with all manner of computer aids. With each model upgrade, manufacturers have gradually removed the direct mechanical experience and replaced it with something more akin tothat of a virtual reality simulation of car driving. Safer yes, and perhaps faster, but also far more sterile.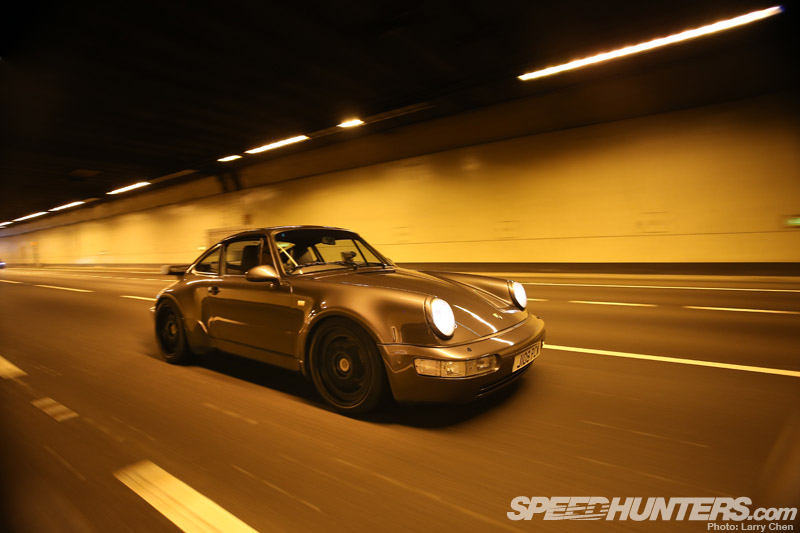 As Larry shot me from our chase vehicle, I match-rev-downshifted from fifth to fourth. A blip of the throttle perfectly matched the engine and transmission speed.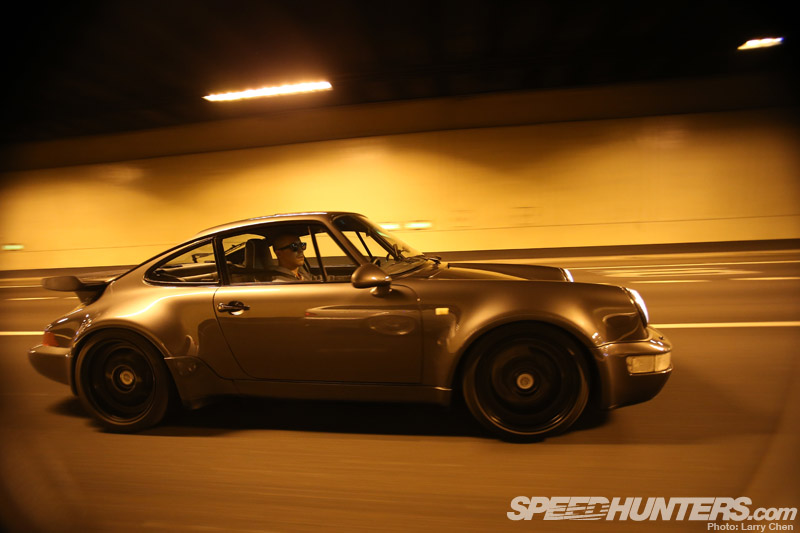 And I did it again… Blip-throttle, match-rev-downshift from fourth to third. Mash throttle to floor.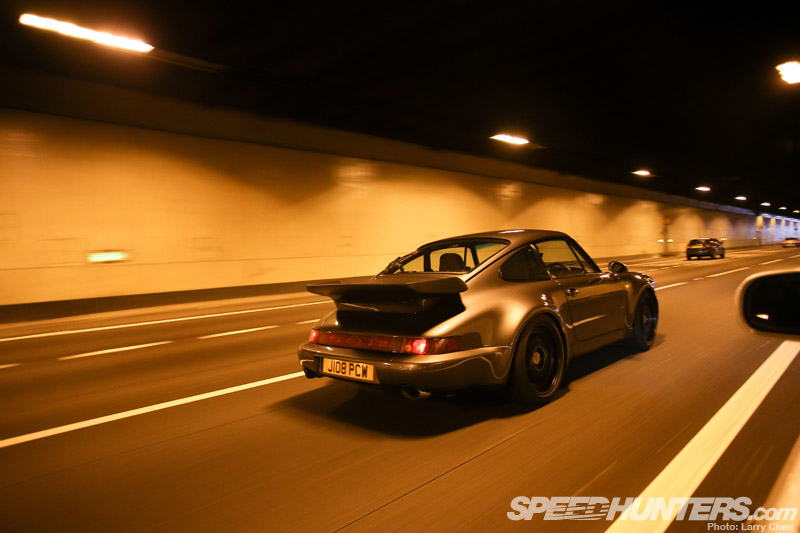 Fill tunnel with noise and blast into the distant. Pure #JoyofMachine.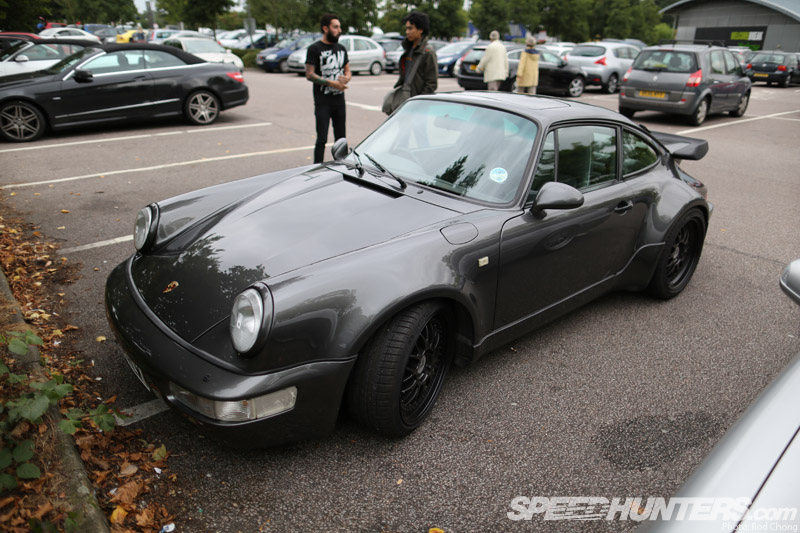 Ben and Larry caught up with me at the next service station and we surmised that you just can't find many high-end cars like this any more. Supercars now do all the engine-to-transmission synchronizing on your behalf. Yes it's efficient, and yes it's probably faster. But is it more fun and do you as the driver feel as involved?
Nope.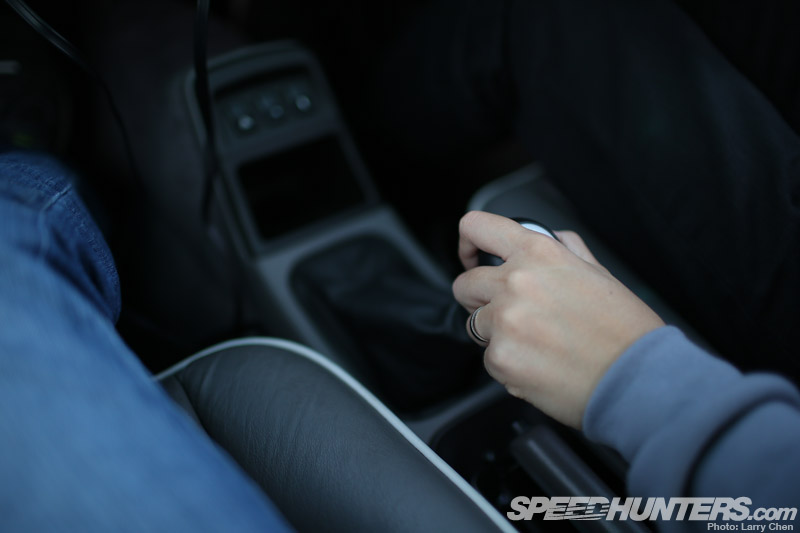 I will take my clutch pedal and my H-pattern gear box, thank you very much.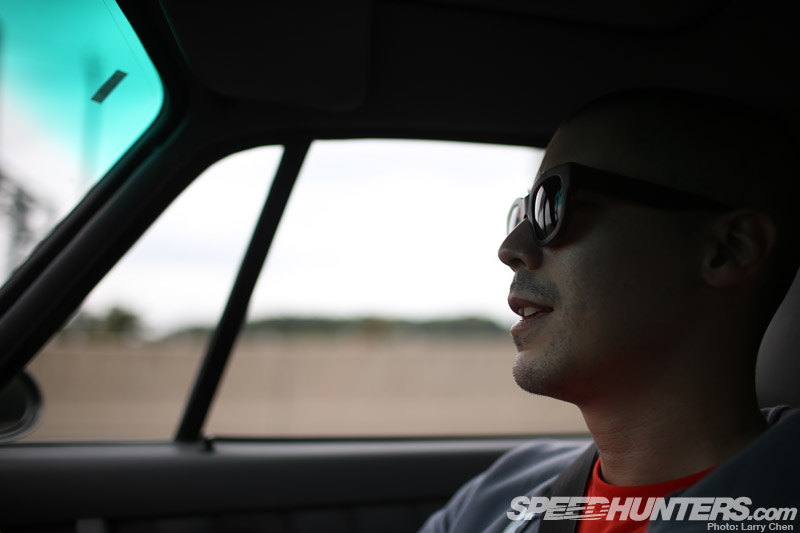 I think I just might be getting old and crabby, as I like the car to be mechanically dependent on me to shift gears and operate.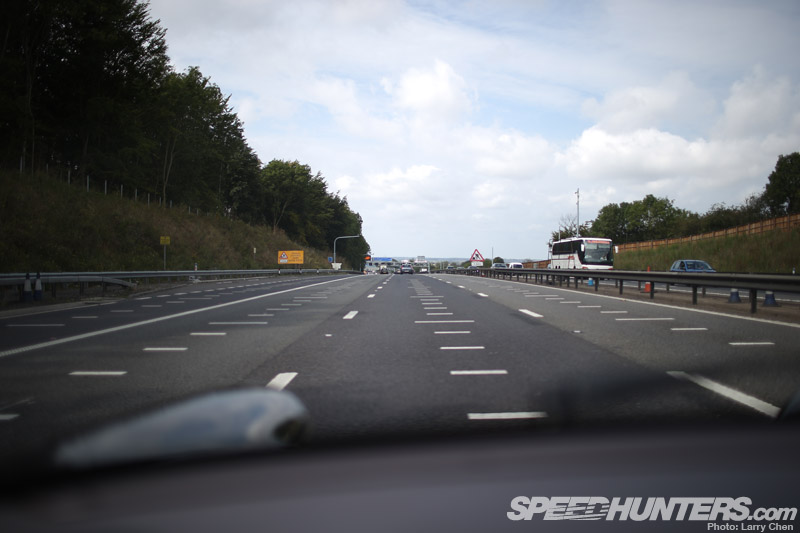 Yes my leg was starting to ache after two hours or so behind the wheel and that steering wheel certainly took a lot more effort to move than your typical economy-transportation-appliance. But that's the whole appeal of driving a car like this. A car like a 964 Turbo wasn't too far removed from the original 930 turbo. The spirit of the Widowmaker was still very much alive in all of its glorious rawness when this car rolled off the assembly line some 25 odd years ago.
And I for one feel very lucky to have been able to experience such a machine.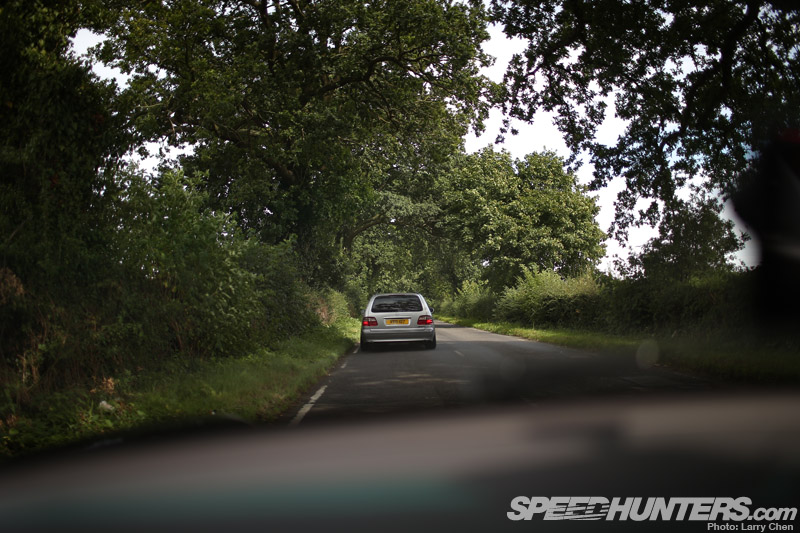 Anyway that's all I can say for now about this amazing 911. It didn't take long before we were threading our way towards the entrance to Edition38.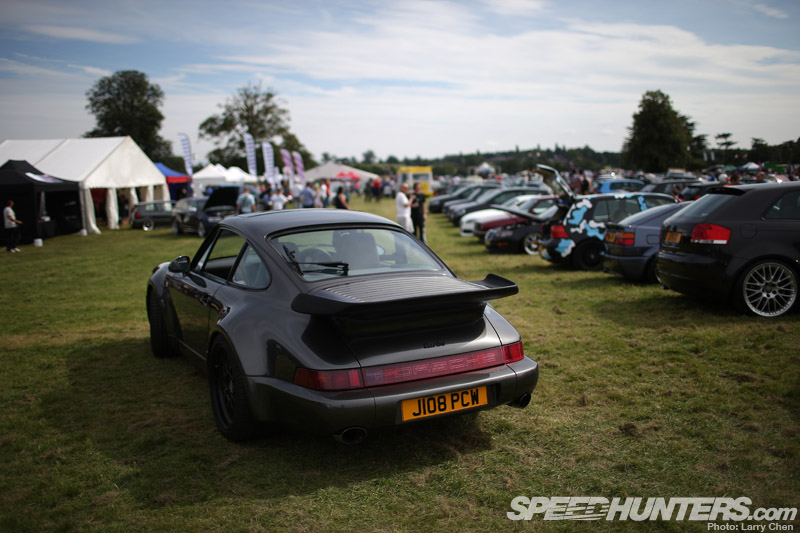 I raised up the Porsche's suspension and burbled my way though the assembled VAG machines…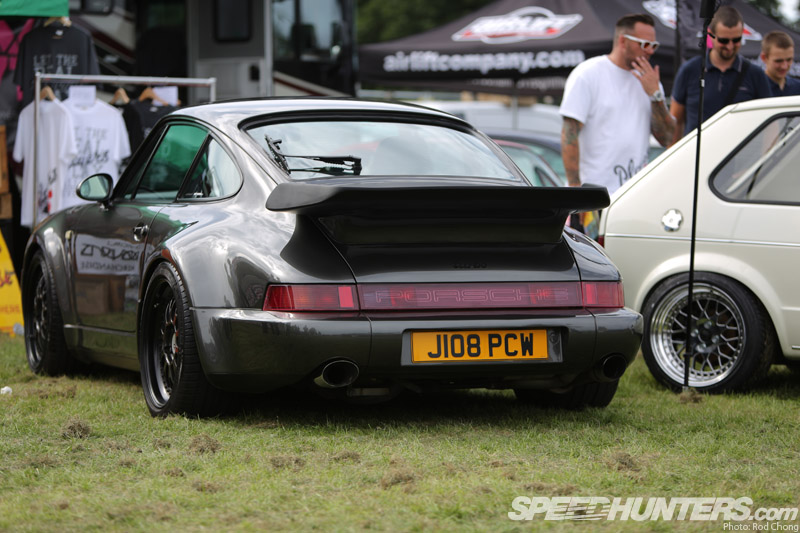 … and parked up at the Players booth. Car delivered. Experience taken.
Special thanks to Ben Chandler from Scene Media for arranging the drive and to Richard from KW UK for giving me the keys to his baby!
:Rod
Porsche Day Stories on Speedhunters