As far back as I can remember, Ireland has always had a big Japanese car scene. During the Celtic Tiger era, there were modified Japanese cars being imported from Japan by the RoRo boat load, and I'm talking extensively modified and respected tuner cars from HKS, Works 9, BN Sports and many others. We had it really good and even though things aren't as good as they were financially speaking, we seem to have created a strong base to ensure a bright future with some of Japan's finest.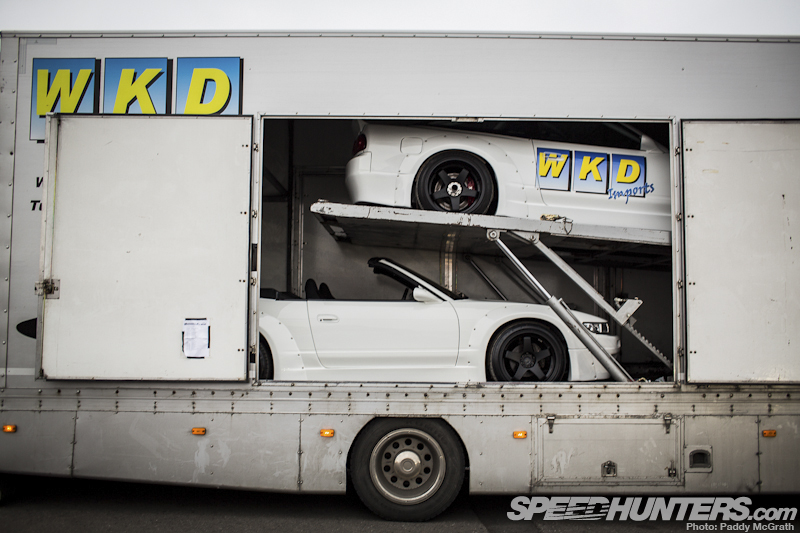 One of the most recognised and well-liked companies that helped build this culture is WKD Imports. Although the importation business has calmed down, WKD are still heavily involved in Ireland's Japanese car scene as both a garage and drift team.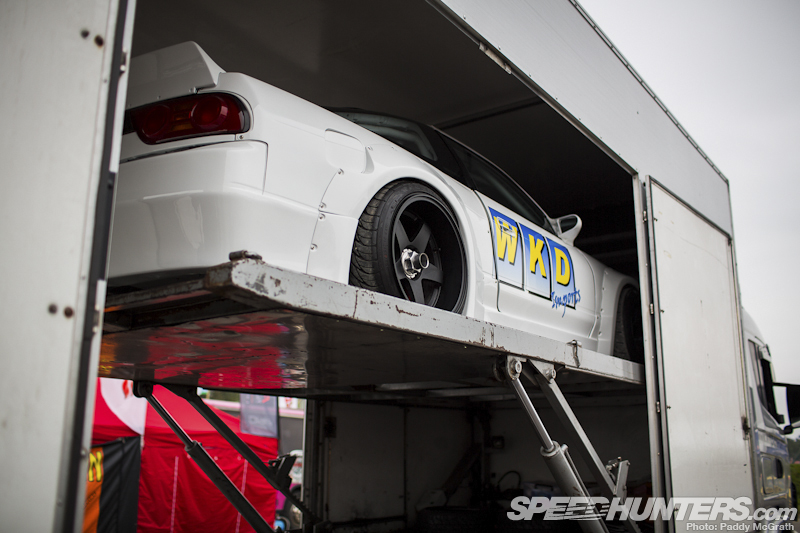 Japfest would see team owner Wesley Keating unveil his 2013 drift car in the late afternoon. I had arrived just before Team WKD on Sunday morning, so got an advanced screening of their two new cars.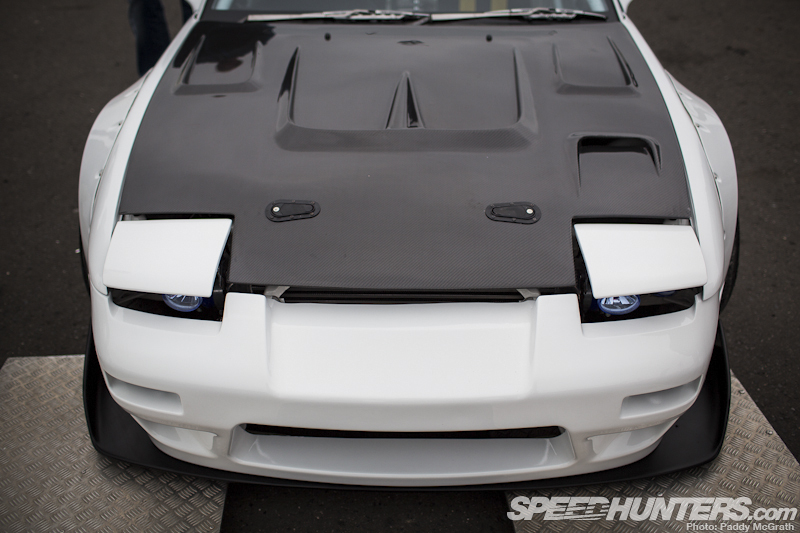 Wesley has enjoyed great success and times behind the wheel of his current strawberry faced 180SX, so sticking with the S13 chassis was a no-brainer.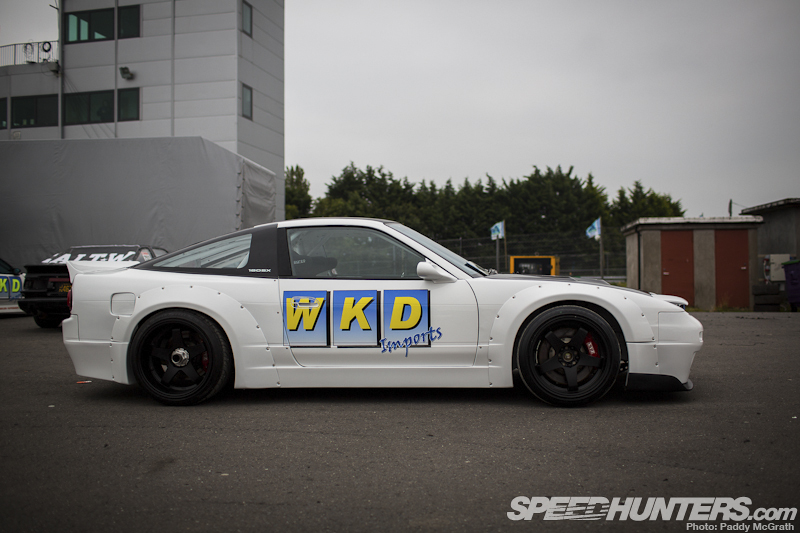 It was a complete ground up build encompassing all that Wesley loves about Japanese cars. A full Rocket Bunny kit graces the outside of the car.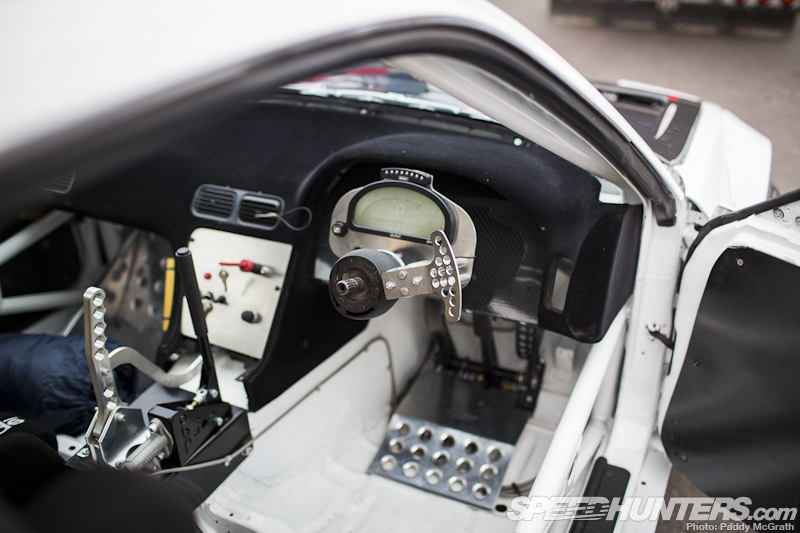 It's inside the car that you really get an appreciation for the quality of the build – floor mounted pedal box, hydraulic handbrake, MoTec digital dash and sequential gearbox with paddle shift.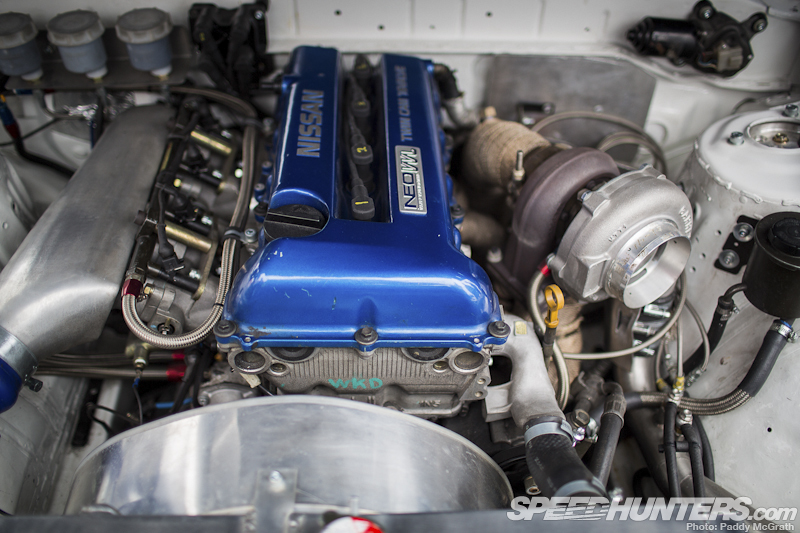 I'm not 100% on the details of the SR20 inside, but in my opinion is the absolute perfect engine for the car. As a fully fledged competition car, it's an engine that WKD know inside out and has proved reliable and effective for many years.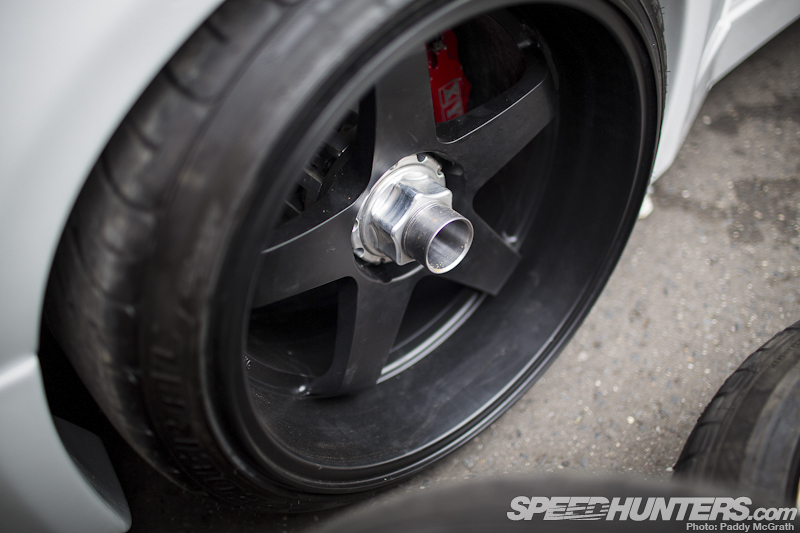 The rear 18×12 wheels are secured with a centre lock system – perfect for those fast wheel and tyre changes during battles.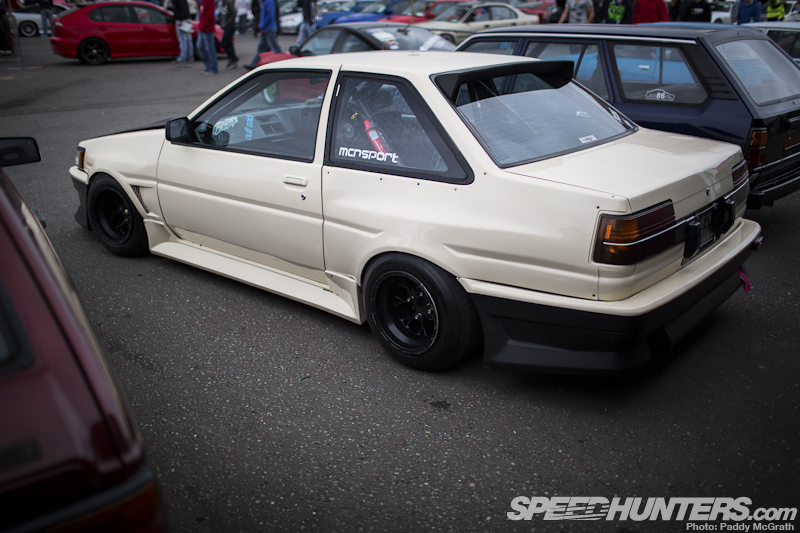 As the morning rolled on, the cars began to flood into the Mondello paddock for the static side of the Japfest show. One of the first cars to catch my eye was this booted '86 built by Darren McNamara and his crew at MCNSPORT.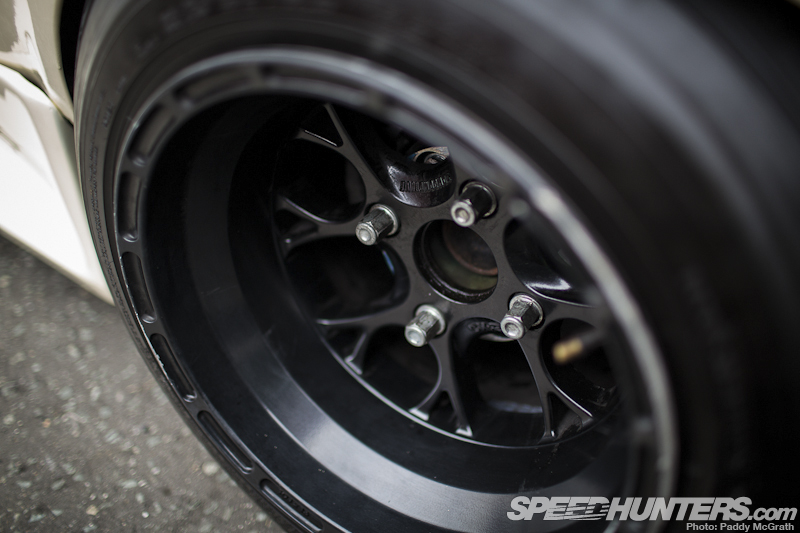 The satin black 13″ Compomotive wheels (CXR 1310 I think) are a great choice for the lightweight hachi – the rims weigh under 6KG each without tyres.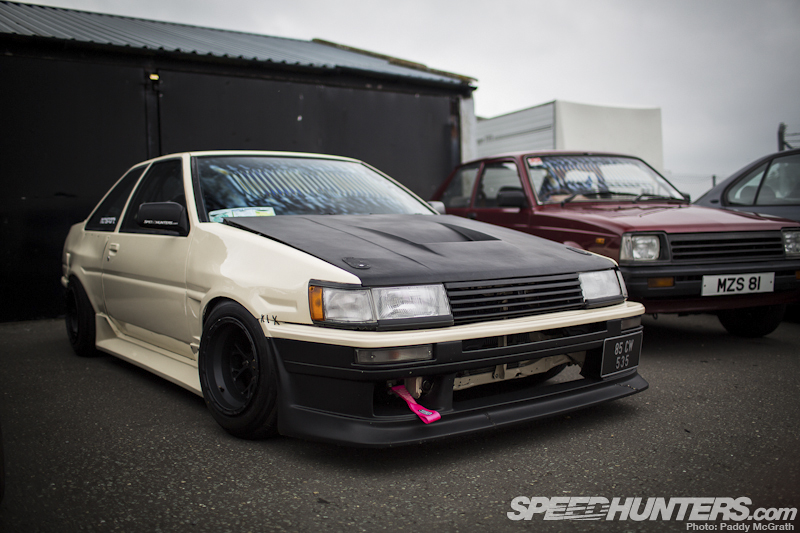 The beige and black combination is a tasty look on the Levin.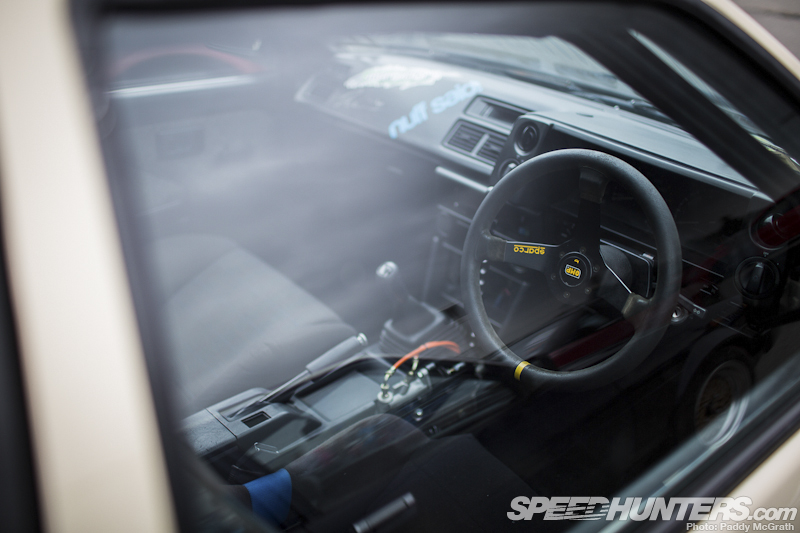 Inside is relatively civilised with a driver focused setup including a driver's bucket, Sparco wheel and hydraulic handbrake.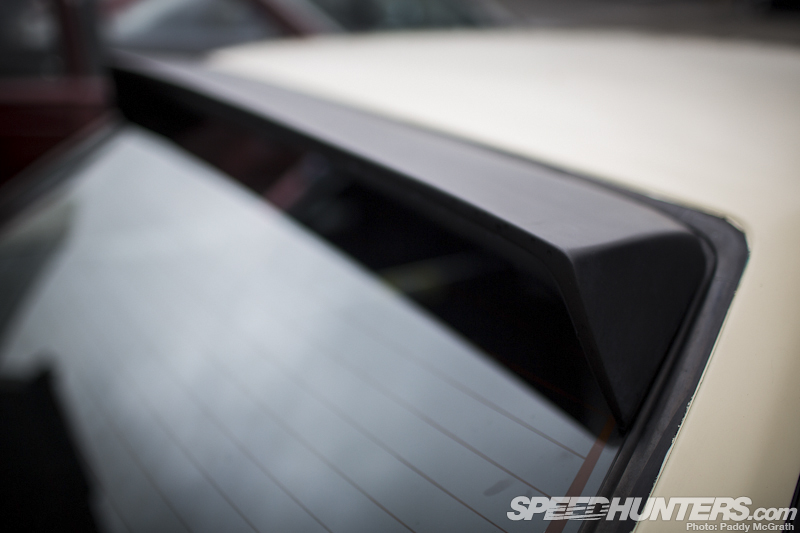 I really do like the colour combination, and the subtle roof spoiler just adds to the complete package.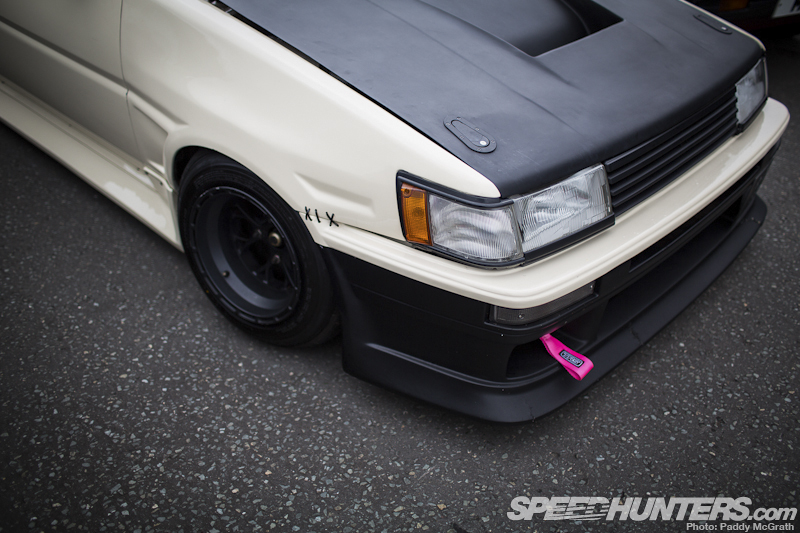 As far as I know, the car is now powered by a 20 valve 4A-GE sourced from an AE111 Levin BZR.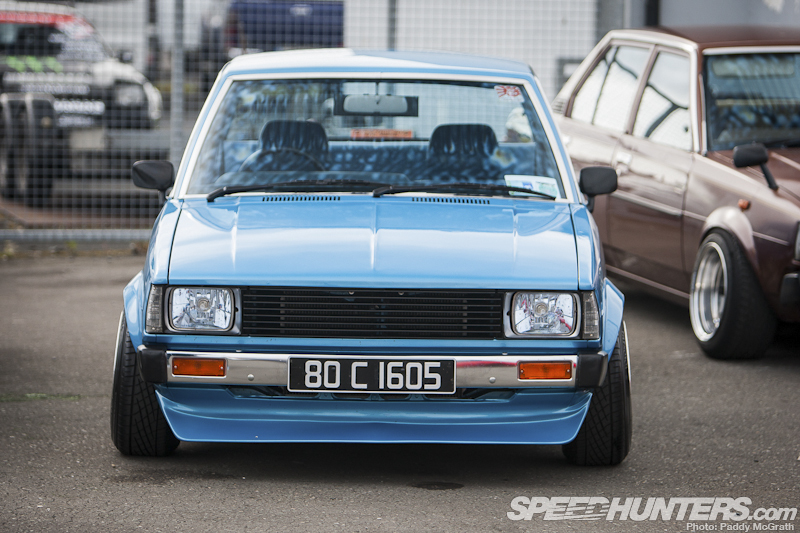 Parked in relatively close proximity to the '86 was this super mint Corolla DX.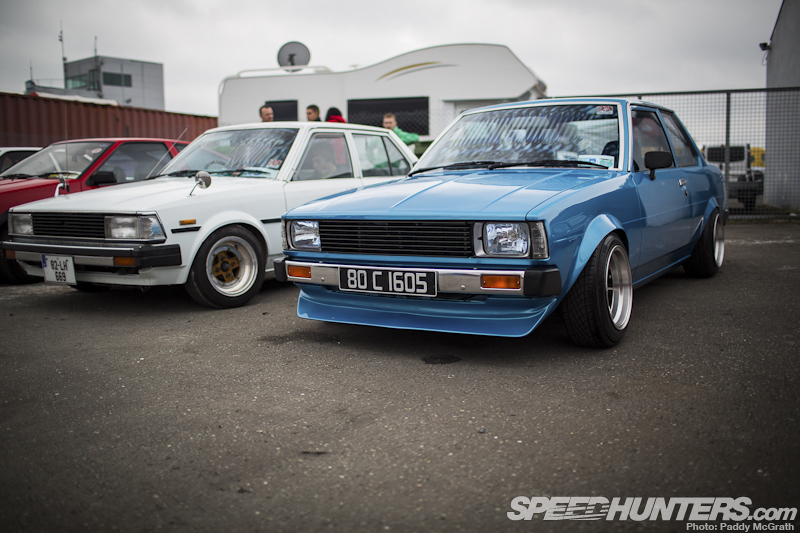 I've only ever seen the car in pictures before but in the metal, it's a genuine show stopper.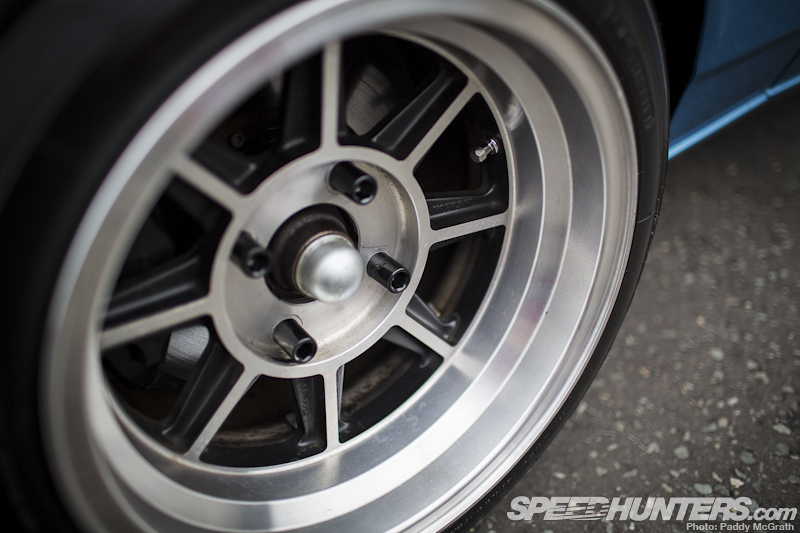 You might have seen this earlier in the year when our friends over on Juicebox shared their feature of the car. Back then it was on SSR MKIIs  but the owner has since swapped to Hayashi Street wheels.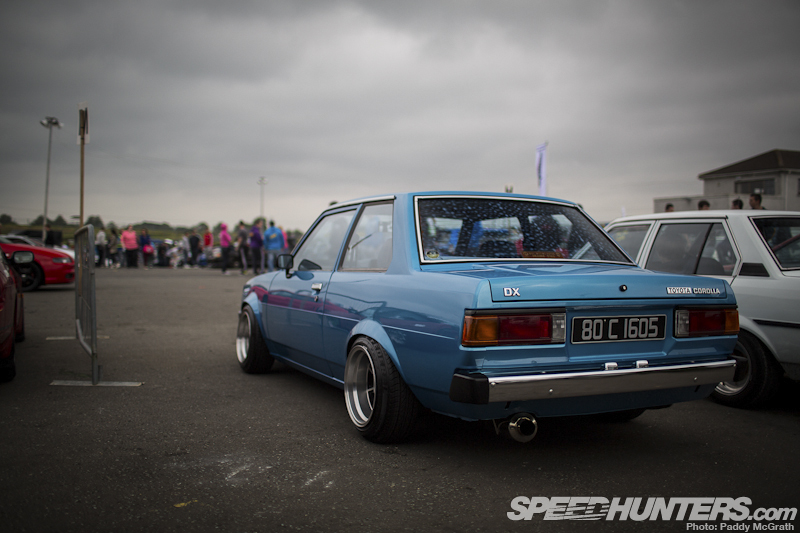 The car is still powered by a 20 valve 4A-GE.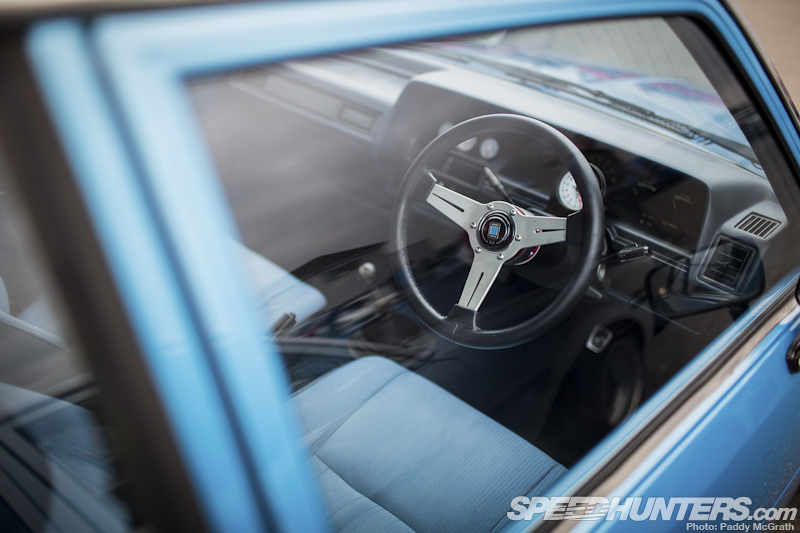 The mint blue interior with a Nardi wheel is just splendid. Let's move on before I start drooling.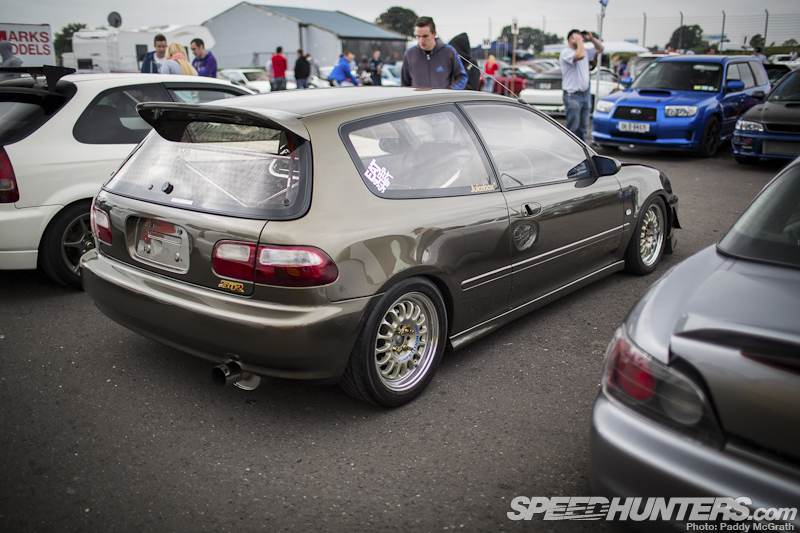 I've lost count of the amount of SiR EG Civics that float around over here, but this one is special.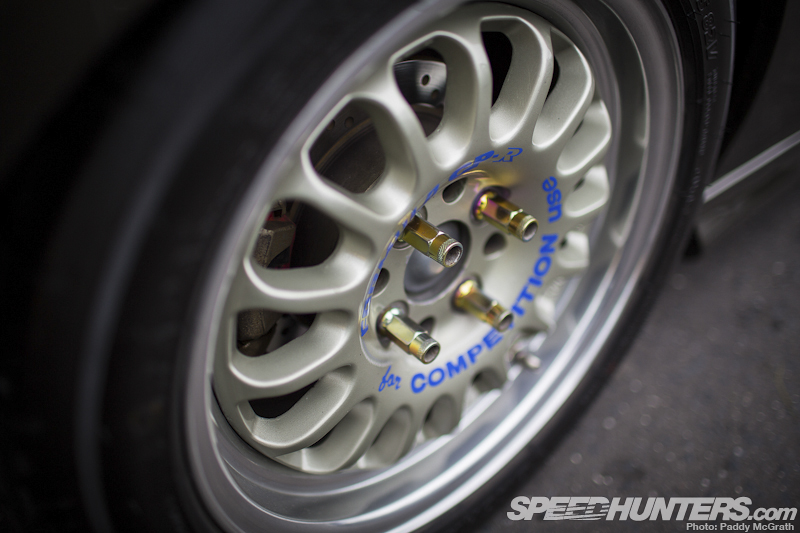 It's not just the nice ride height with CP-R wheels …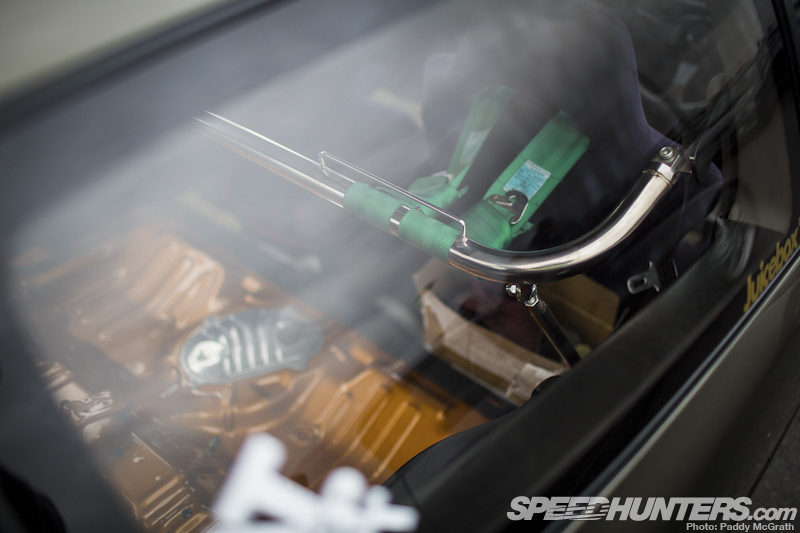 … or the stripped and extremely tidy interior.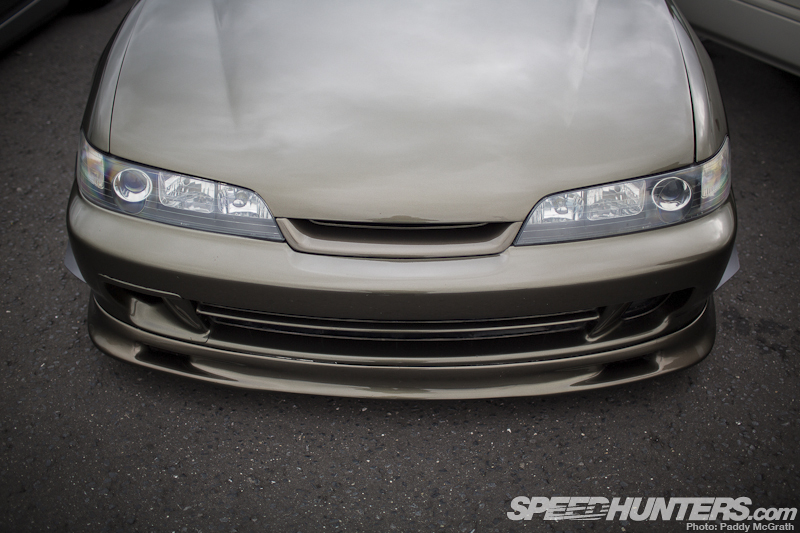 Rather it's the DC2 front end conversion that really transforms this build.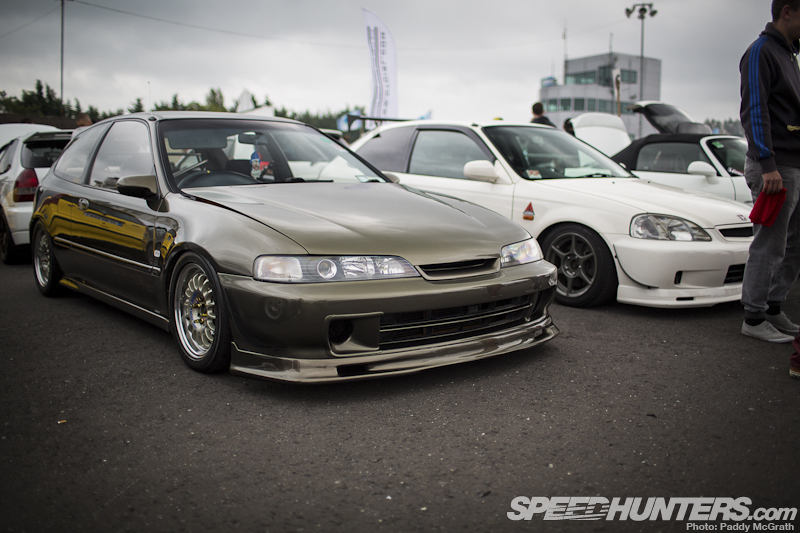 It's so subtle but so very effective – almost looks like a factory conversion. From what I hear it's also got enough under the bonnet to back up the looks, and it's daily driven too.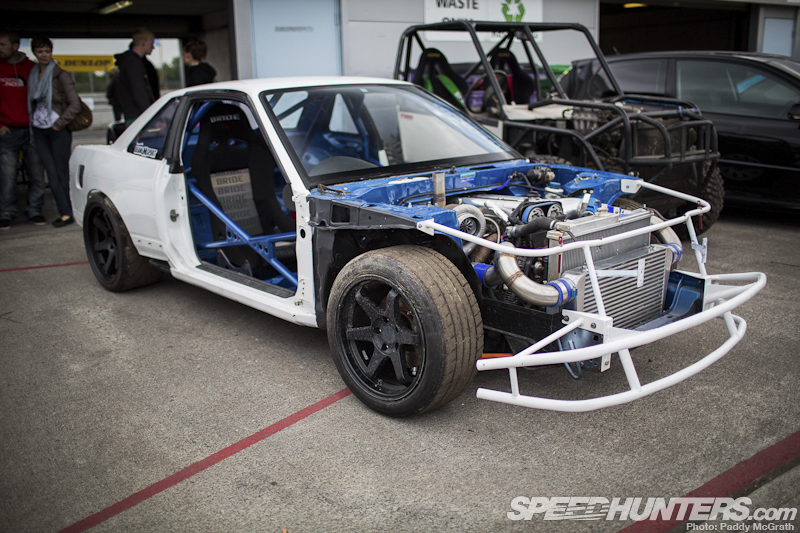 I thought it might be fun to take a look at a project in the works, and in particular this PS13 drift build. Some of you may recognise the name of Christy Carpenter who drove the Yokohama Tyres S15 in Prodrift last year, well this is his latest project.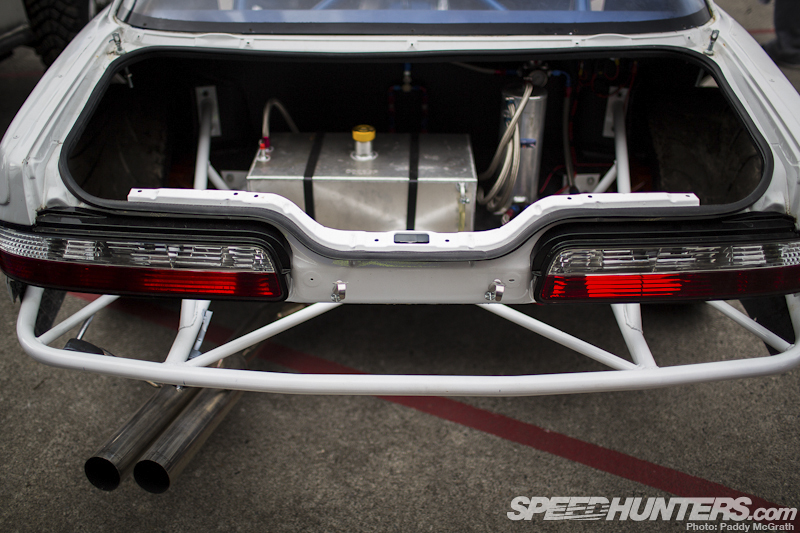 Christy has had a long term affair with the S Body including an ex-Koguchi car, so it makes sense for him to stick with what has worked for him before. A lot of weight has been cut out of the refreshed shell.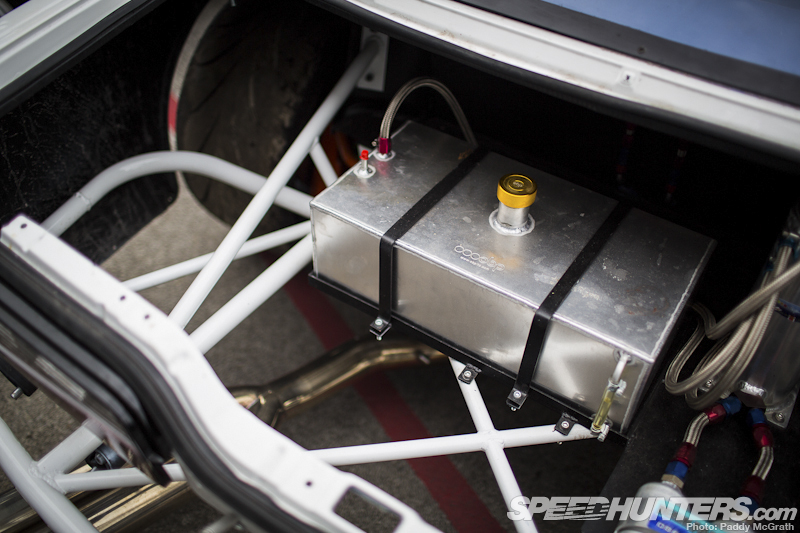 Whatever weight remains has been pushed as far into the middle of the car as possible.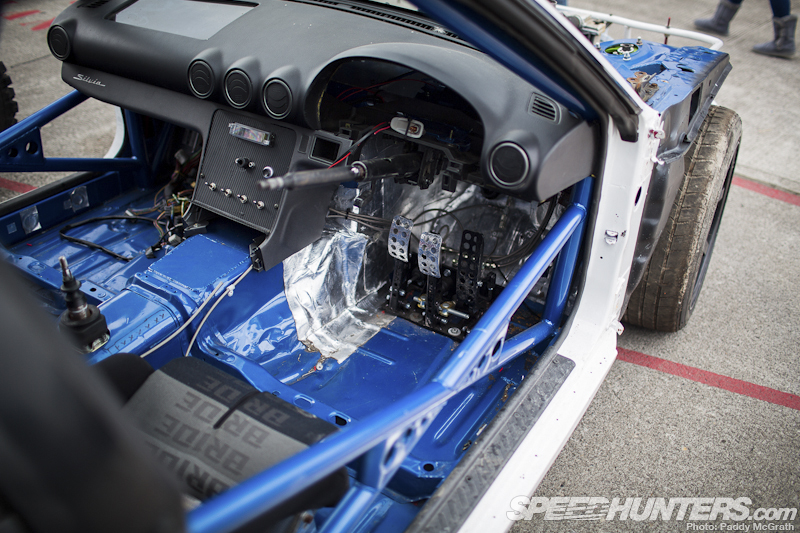 The driving position has been moved back considerably too – check out how far back the pedal box and gear stick are. The S15 dashboard is a nice touch too.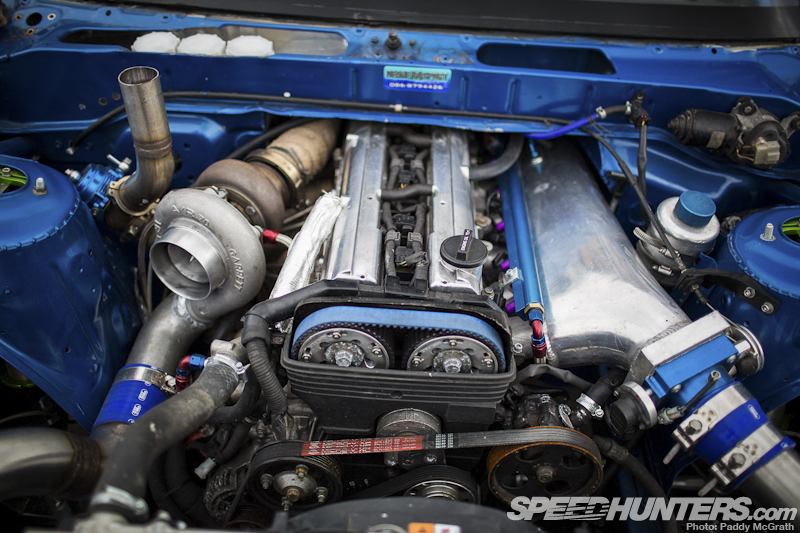 This would be just some of the reason why everything is so far back inside the car. With two of the six cylinders hiding under the dashboard, I'm really looking forward to seeing Christy unleash the potential of this build.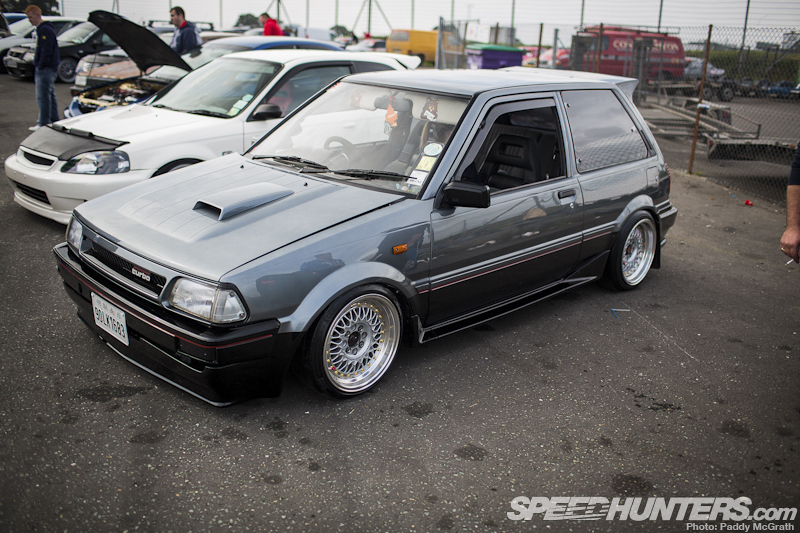 I'm going to wrap things up with this EP71 Starlet Turbo on mesh wheels.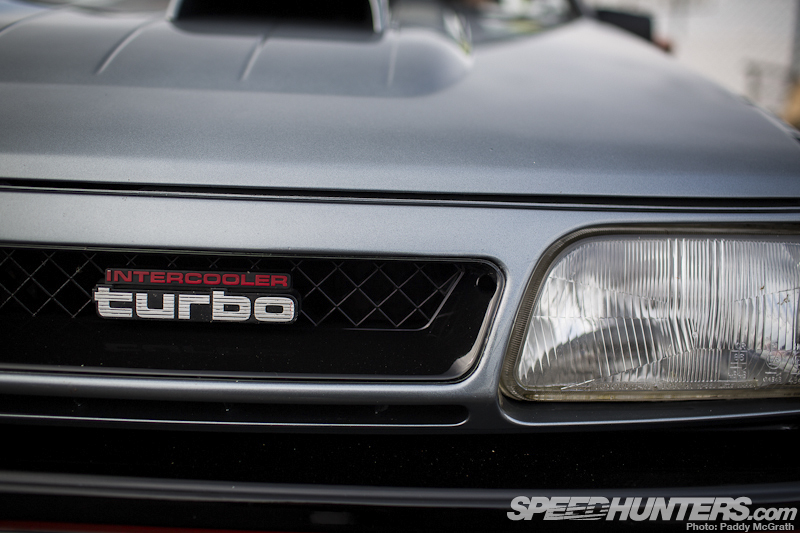 There was a time here where you couldn't walk down the street without tripping over an EP81 or '91 Starlet / Glanza Turbo, but the '71 always remained much rarer than its younger siblings.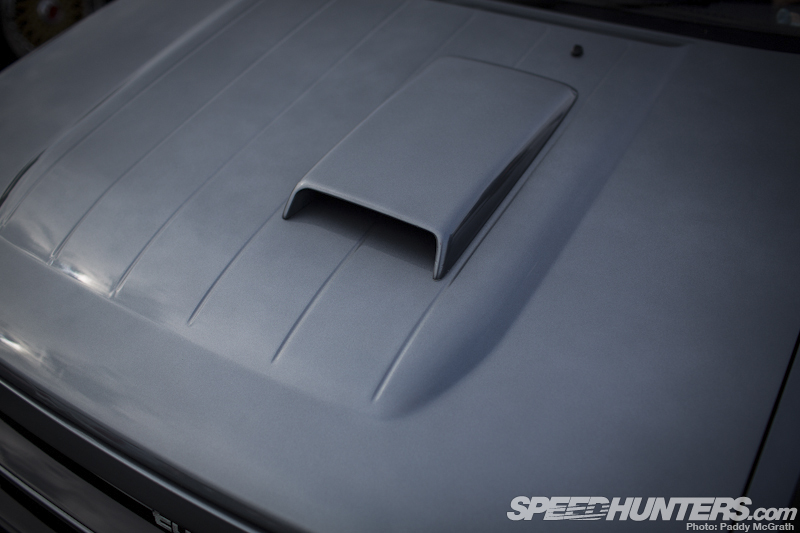 Underneath the bonnet lies a 2E-TELU, a turbocharged 1.3 litre SOHC which produced around 110BHP as standard but could be pushed to 170/180BHP with extensive modification.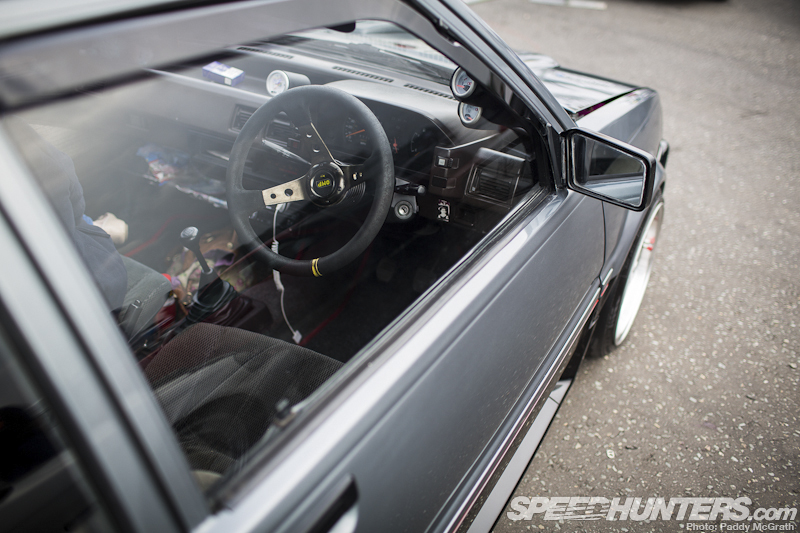 Asides from an OMP wheel, various gauges and along with what look like AE86 seats, the interior looked relatively stock.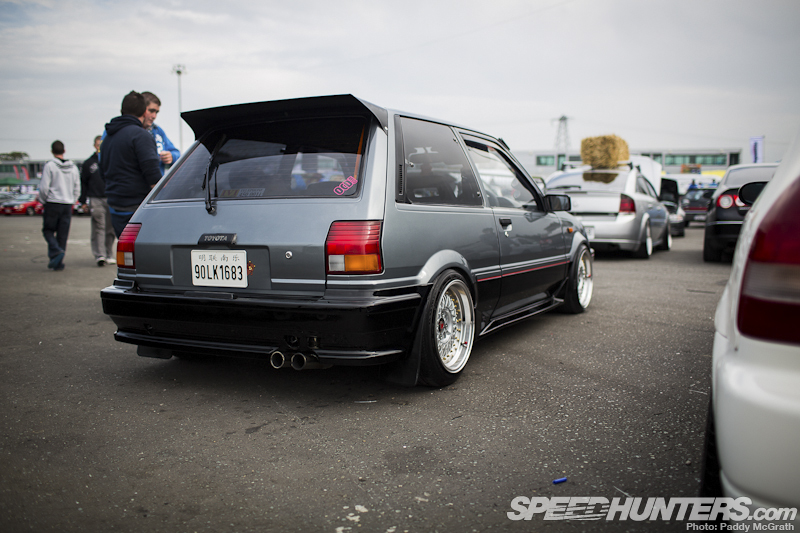 With all eyes on Mondello this weekend, I was mostly proud of what the Irish are putting together and it's been fascinating watching the Irish Japanese car scene evolve. I say 'mostly' because I just noticed that Vectra with a bale of hay on the roof for no apparent reason. There are just not enough Jean Luc Picard meme pictures in the world for that one …
–
Paddy McGrath
paddy@dev.speedhunters.com