It happens to us all Speedhunters; we head to a meet or event and end up being surrounded with so many special cars that we would love to feature every single one. That, of course, is impossible but the next best thing is a quick spotlight, or better still a "Spotlight-o-rama" as Sean recently did with his Nisei show coverage. So as I made my way around the paddock at Tsukuba on Sunday during the InterClub event I selected six cars that, for me at least, really stood out.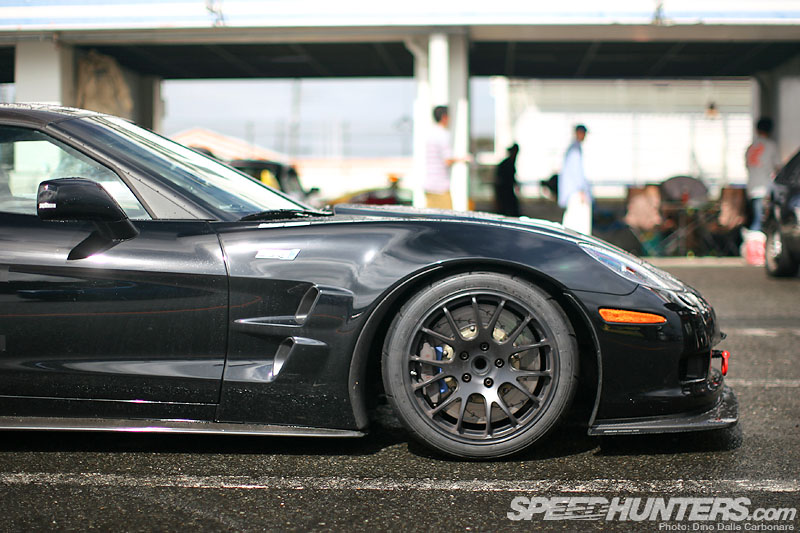 To start off it was this C6 ZR1, the newest car present at the event. Aside from the fact that the ZR1 isn't even officially imported into Japan, I have been seeing quite a few pop up at soukoukai events at Fuji and Tsukuba. This particular example had received quite a bit of attention, sitting on nice multi-spoke satin black 18-inch wheels, shod in Yokohama semi slicks (295s all round).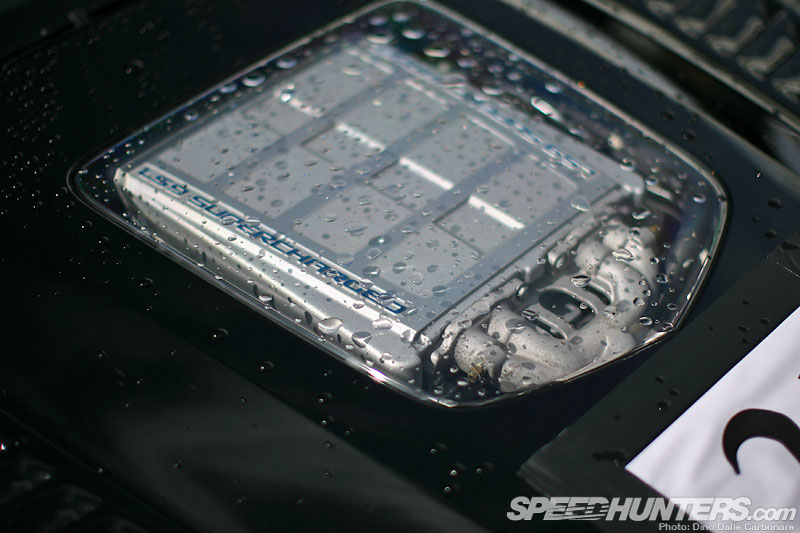 I'm not sure if the supercharged V8 beast under the hood is supposed to whine quite so loudly at full throttle, but this being Japan I wouldn't be surprised if some modifications to raise boost were carried out.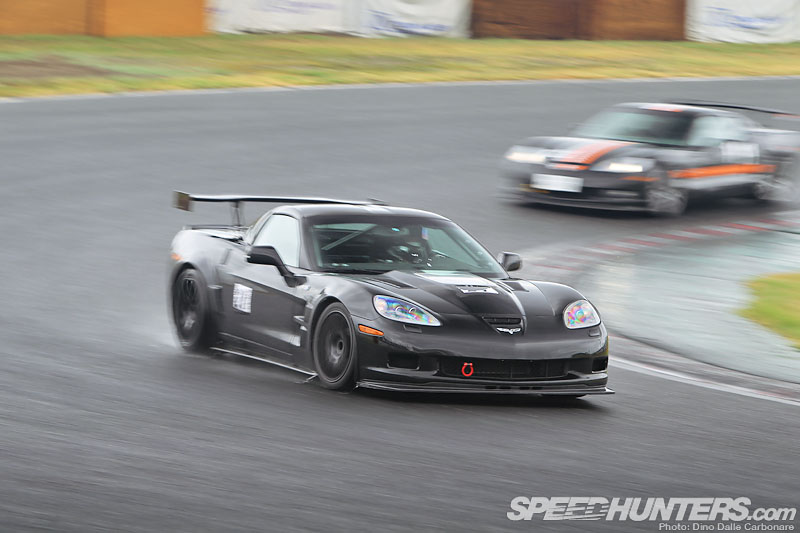 With its custom quad-exit exhaust system and sporting a big Advance carbon fiber GT wing it looked and sounded awesome blasting around the track. Props to the driver for being able to tame this thing in wet conditions, can't be that easy on S-tires.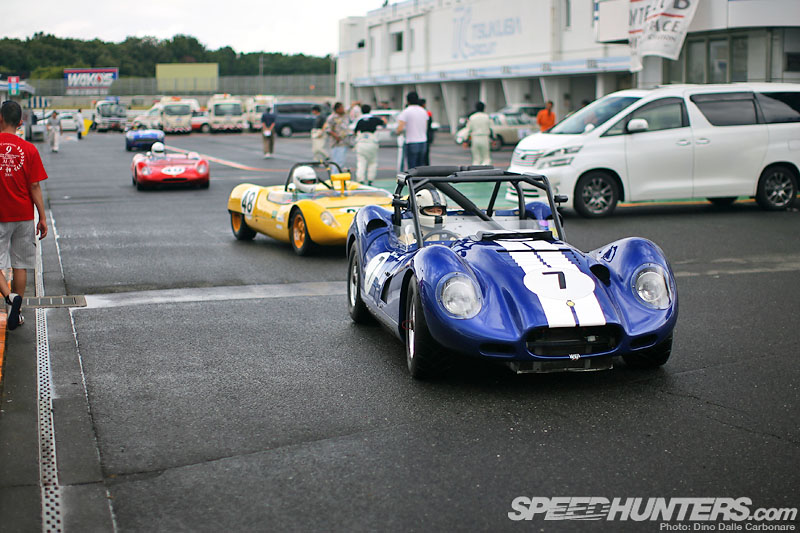 This was a bit of a first for me, not only seeing a Lister Roadster but hearing it in action.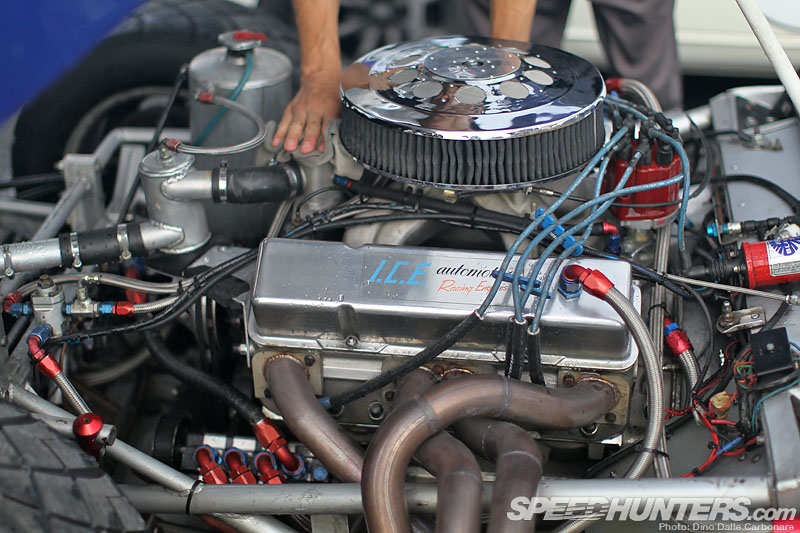 It was powered by a barely silenced, dry-sumped, UK-built ICE Automotive V8.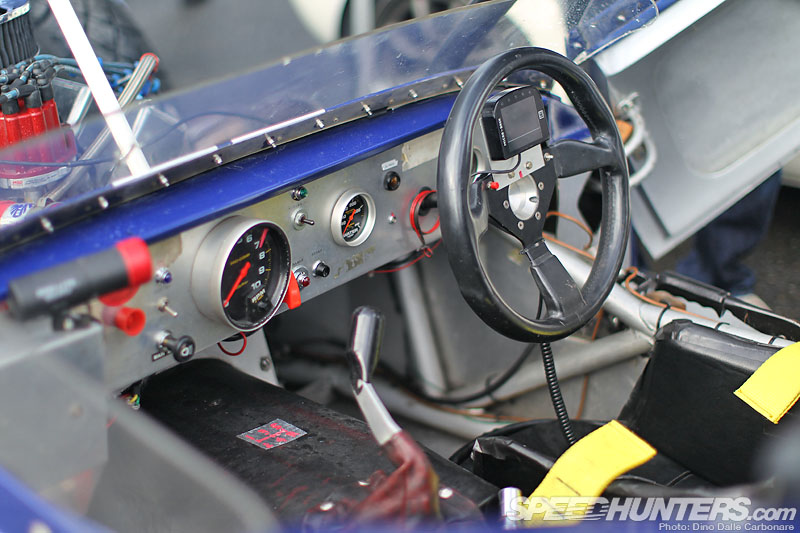 Despite the fact that it was a replica it still had a great presence and by the looks of it a ton of work went into making this a dedicated race car.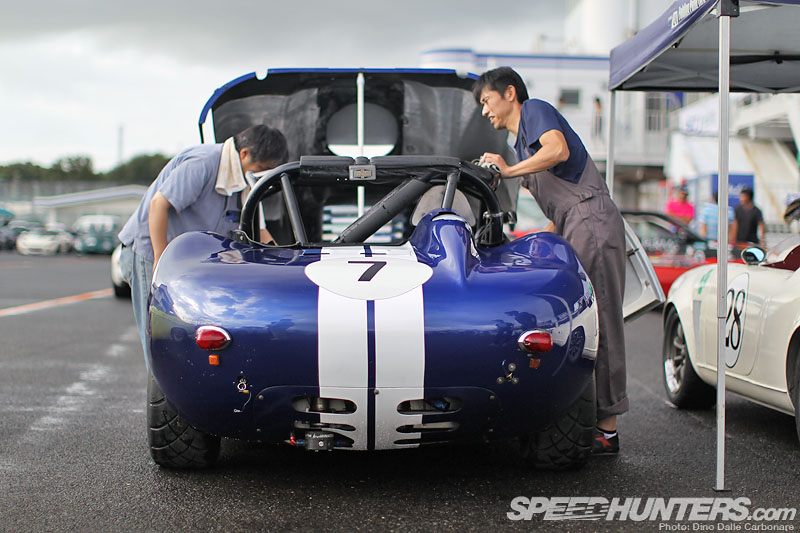 Here is the view from the back.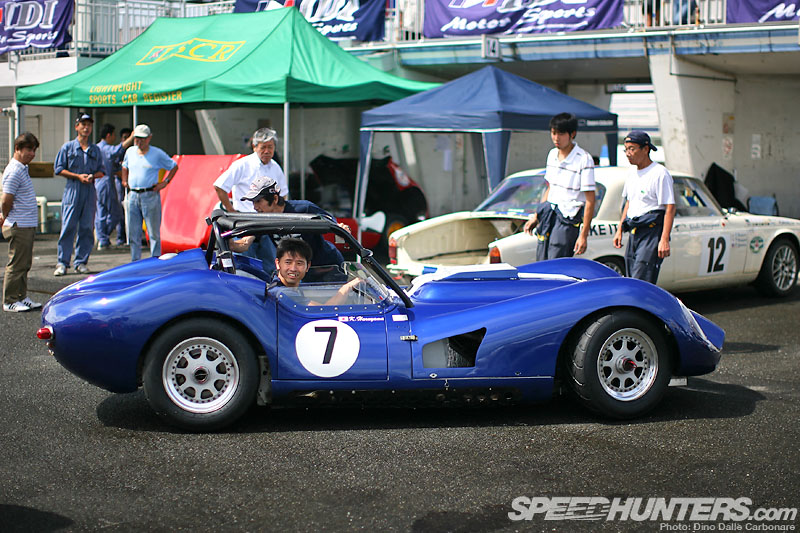 The roll-cage doesn't do much for the car's lines but seeing how fast it was through the twisty sections, a bit of safety is probably a good idea.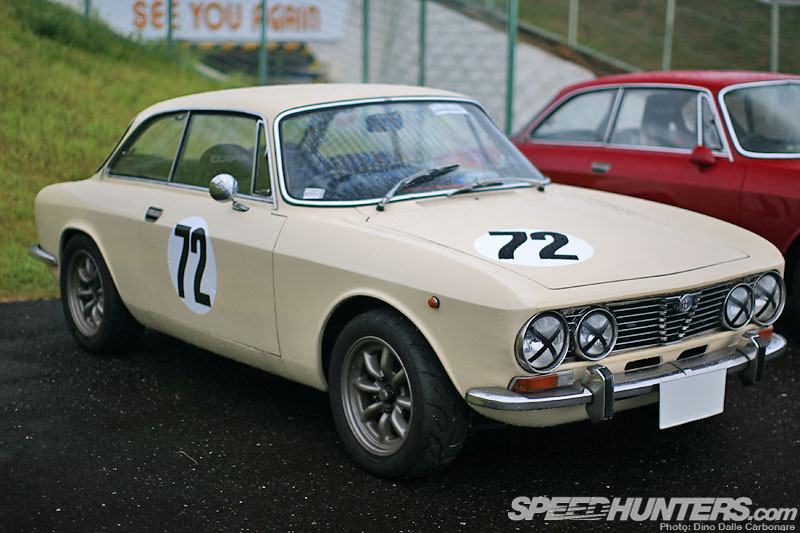 It was hard to pick one car to concentrate on out of the many Alfa Romeos that participated, but this Milano Auto Giulia 2000 GT really stood out. It's a right hand drive version, fully restored and brought over to Japan from Singapore.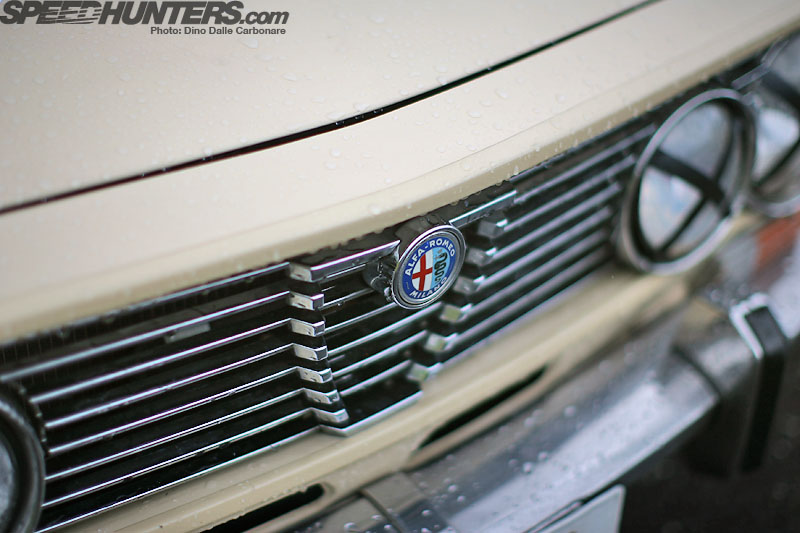 It's rare seeing these coupes in colors other than red and white, so even if this cream hue may not be factory original it certainly adds some uniqueness.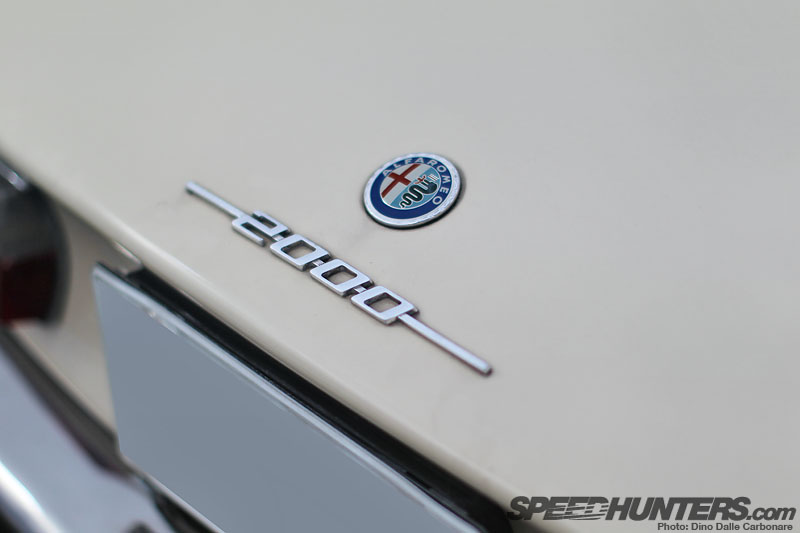 "2000" denotes the 2-liter, four cylinder engine that these more powerful and later generation cars were fitted with.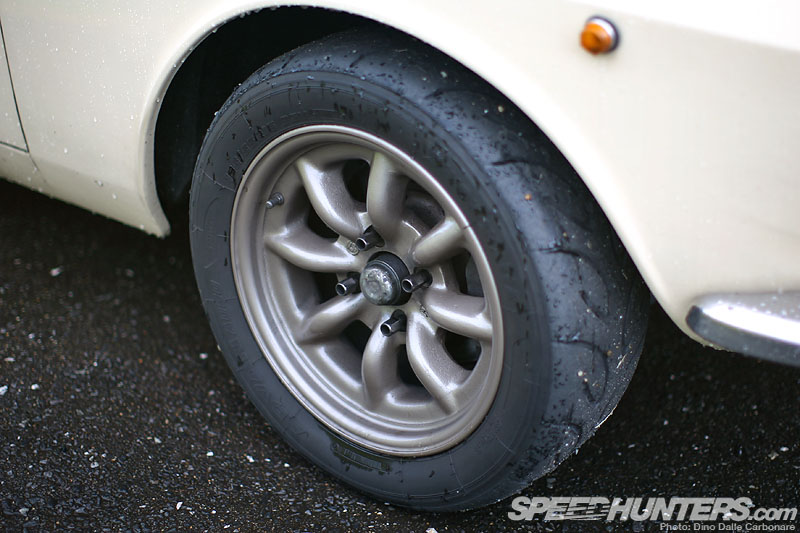 One of the coolest things about this Italian classic has to be the addition of Watanabe wheels, a Japanese touch that fits the car perfectly. For track use it runs sticky Yokohama A050s.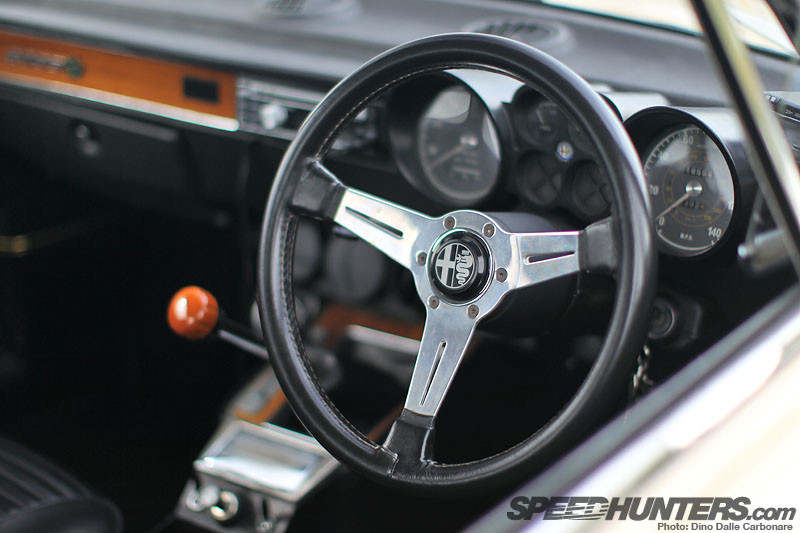 The interior is as immaculate as the exterior.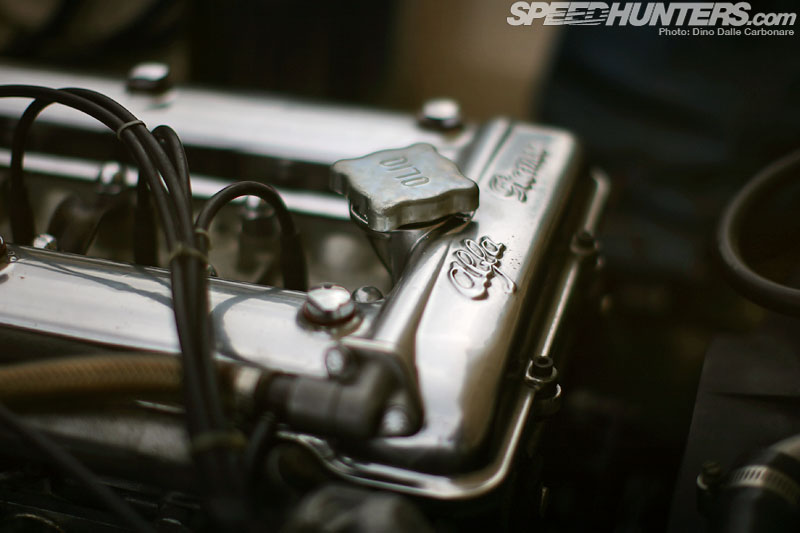 Under the hood the 2-liter has been fitted with high compression pistons from the same era as the car, rebuilt and balanced and fitted with a lighter flywheel.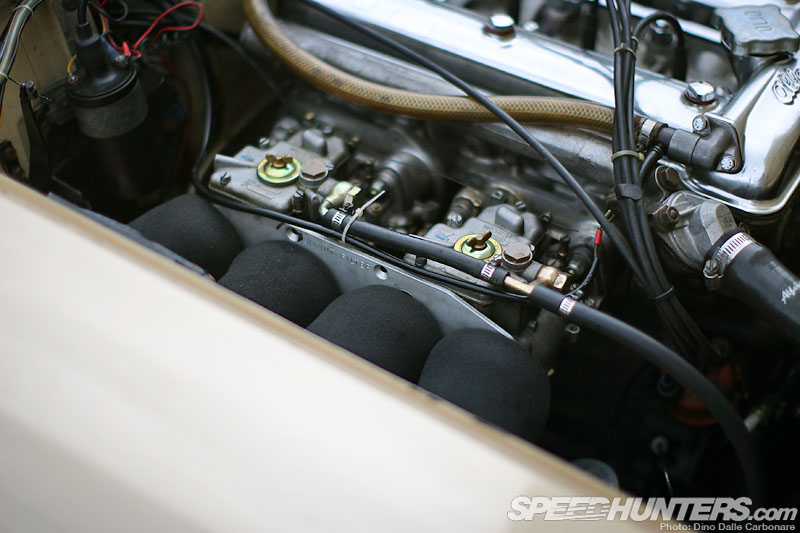 To get the best out of the stock carbs a longer intake tract has been bolted in between them and the actual intake ports on the head, something that together with the velocity stacks (hiding inside the four sponge filters) helps give better response and power.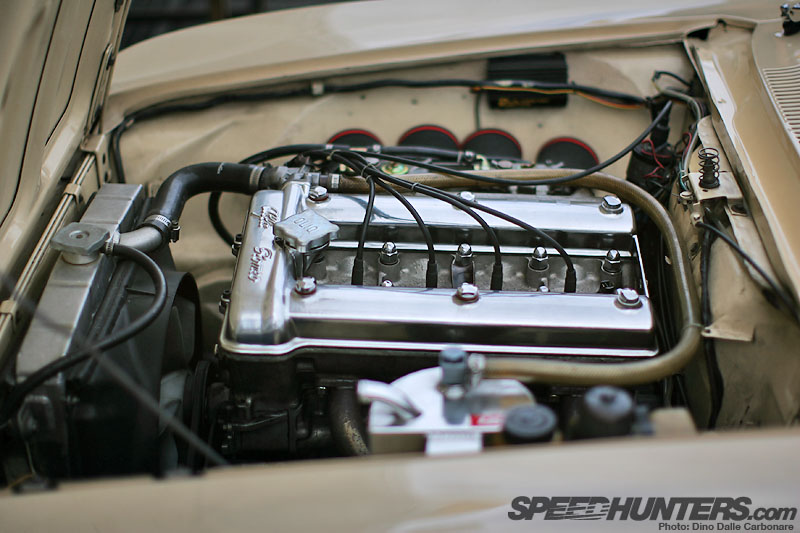 More performance-oriented headers complete the work. Keen-eyed Alfa enthusiasts may also spot the GTA-like aluminium radiator.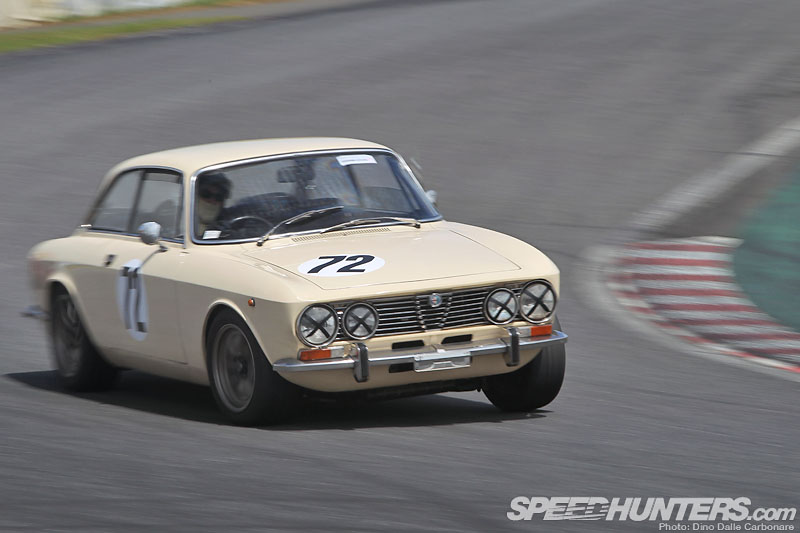 Handling wise, retuned Bilstein shocks are mated to slightly harder and lower springs and a hollow, larger diameter, Milano Auto front sway bar.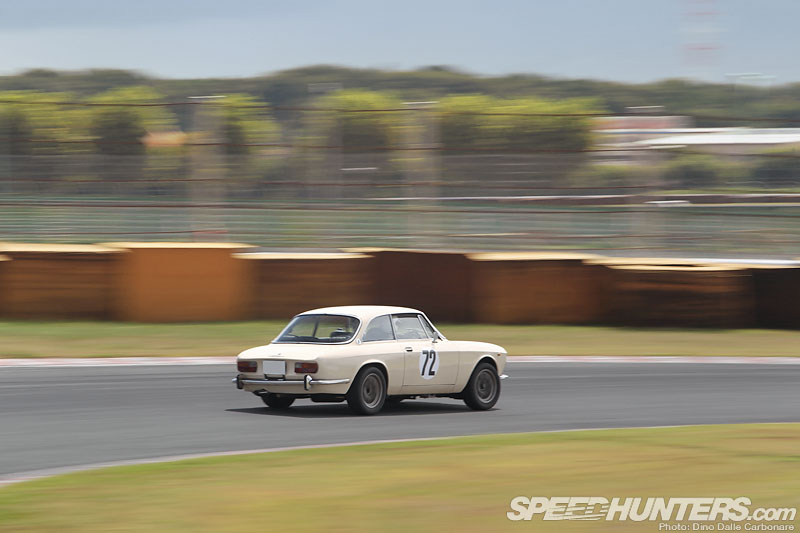 This is a daily driven car, and a perfect example of just how much use and pleasure you can get out of a well maintained Alfa Romeo classic!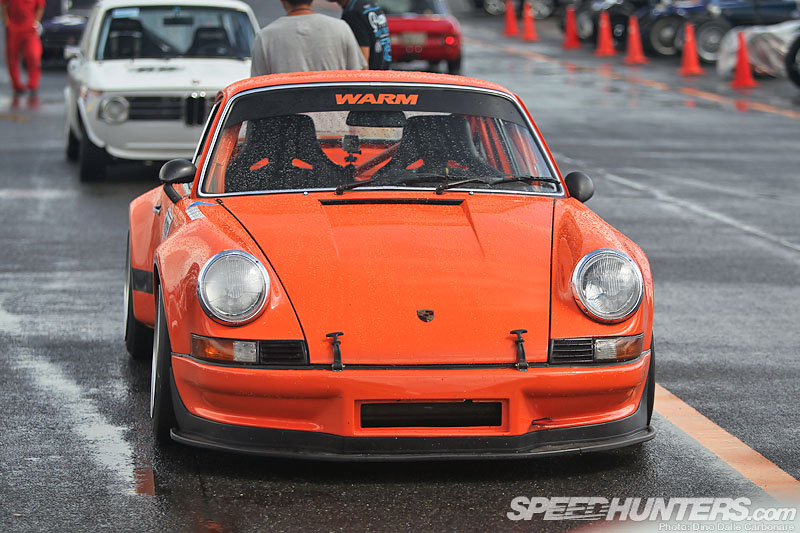 If the close to fluorescent "Jagermeister orange" of this 911 RSR didn't make the car stand out, it was that raspy, undeniably air-cooled, engine note that made you notice it.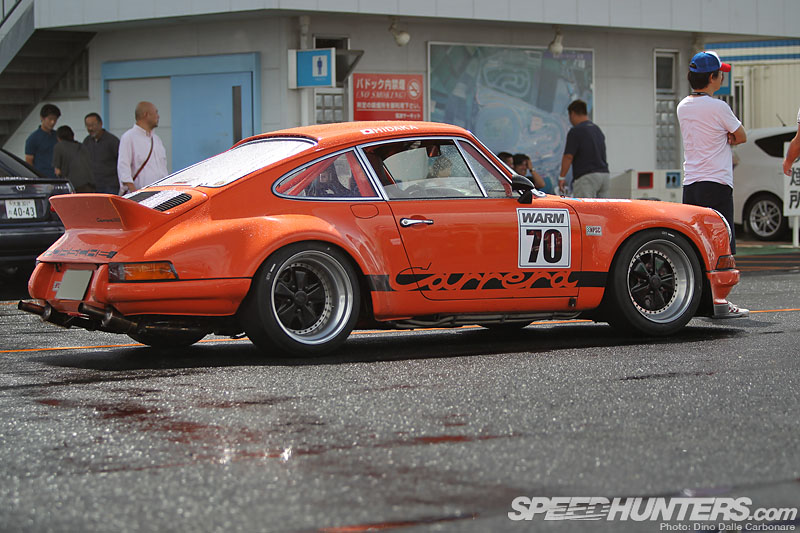 This is a street registered Carrera RSR replica, sporting a ton of custom work to help turn it into what must be an extremely pure and challenging track machine.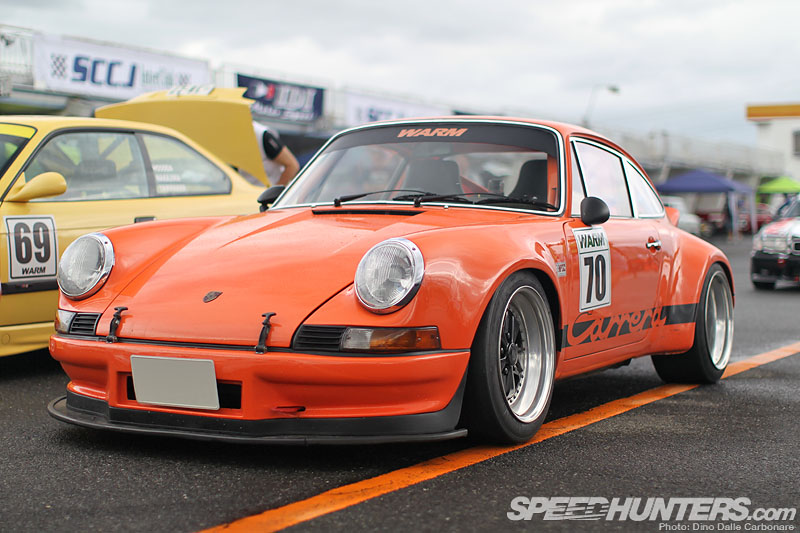 It just looked so menacing sitting low on those classic Porsche wheels.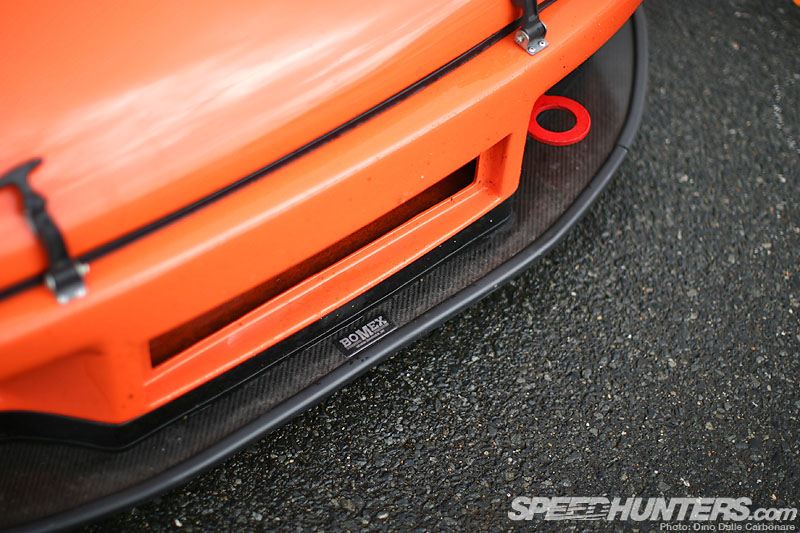 A modern addition, probably a one off, Bomex dry carbon splitter.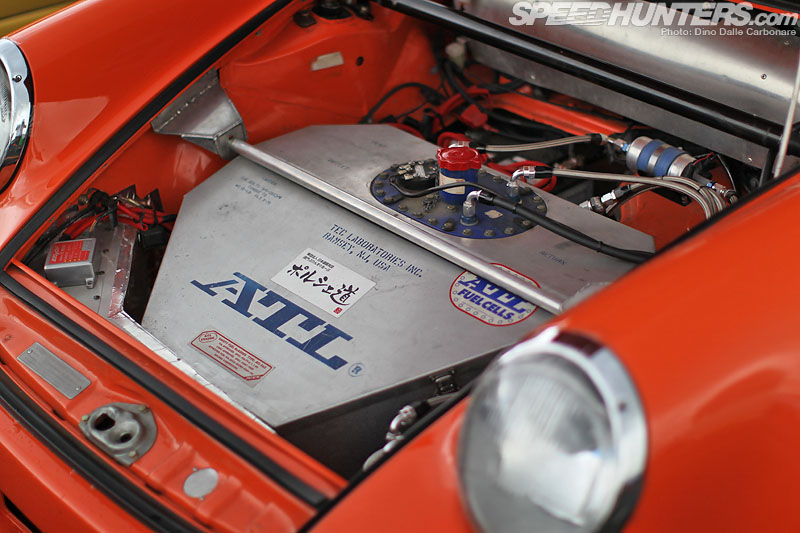 There isn't much in the way of luggage space in this 911! A large capacity ATL fuel cell takes up all the space under the front hood!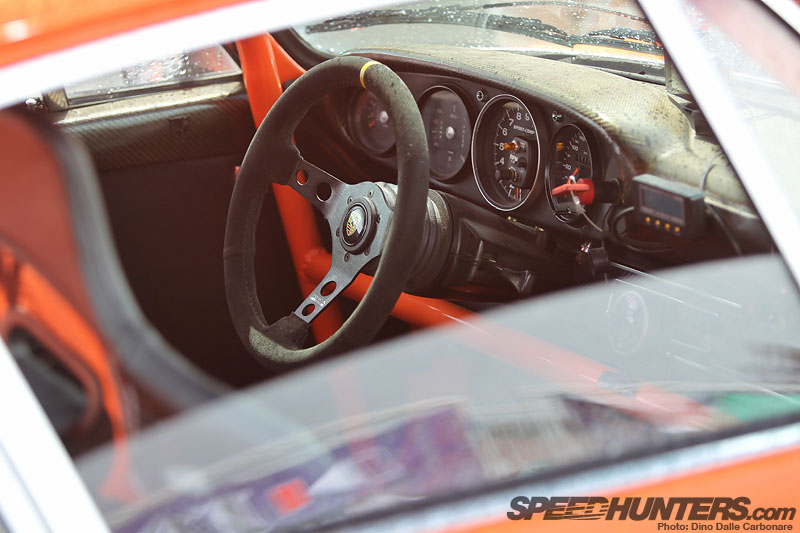 The stripped out interior has had a ton of work done to it, including a true welded-in race roll cage and dry carbon trim like the door cards and dashboard.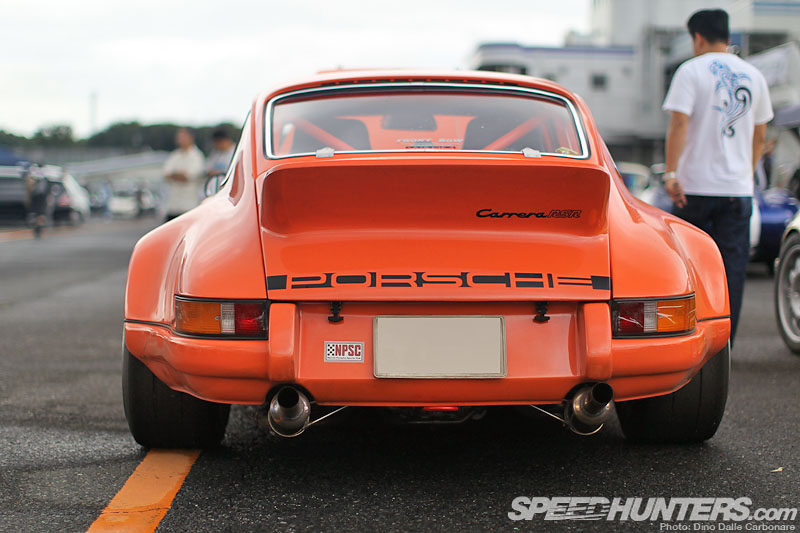 This thing must be light as a feather. It's too bad I never saw the engine hood open, would have loved to see what has been done to that…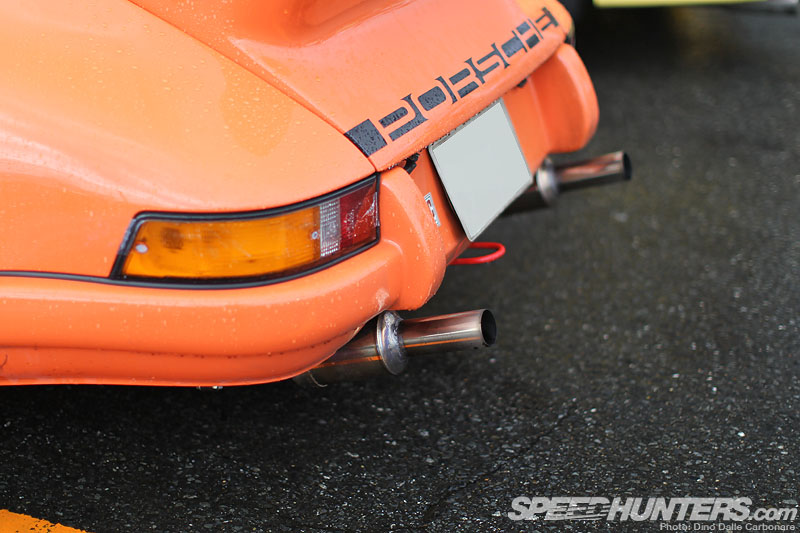 …damn loud flat-6, on top of the custom exhaust system.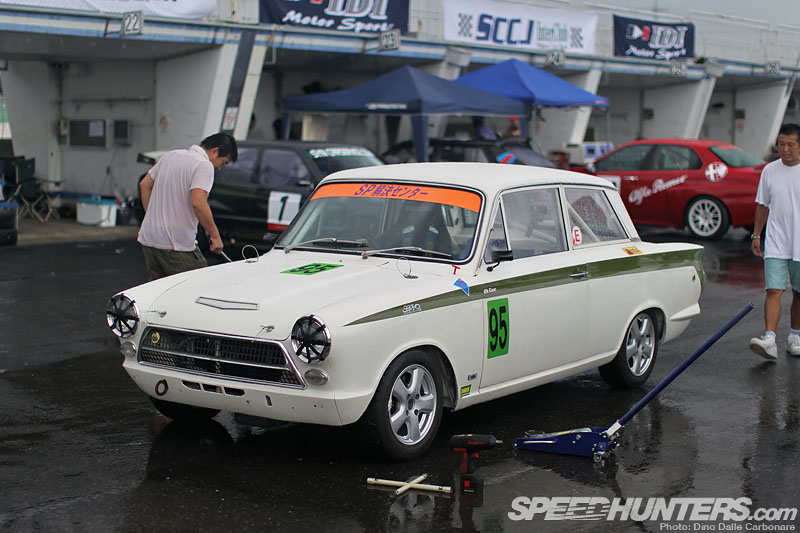 It seemed all the rare cars were out at Tsukuba on Sunday, including this Lotus Cortina.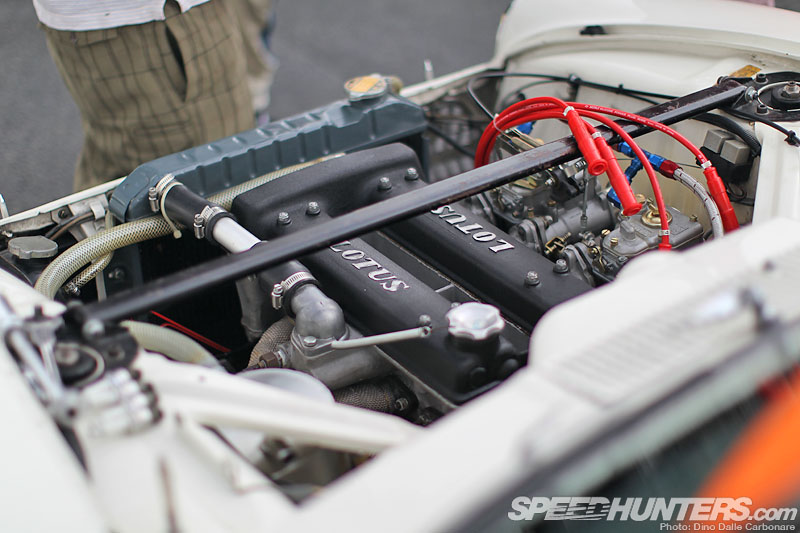 Of course what made this Lotus-built version of the Ford Cortina was the 1.6-liter twin-cam Lotus engine…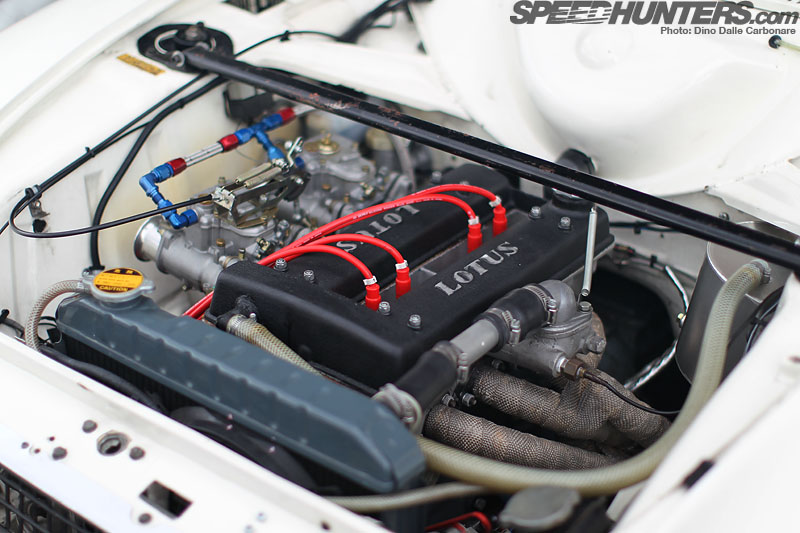 …which was based on the Ford Kent bottom end.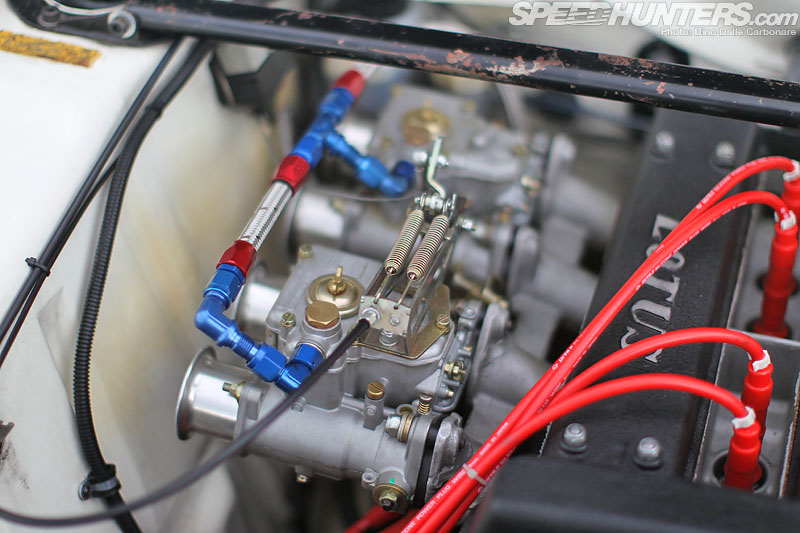 This car was running a few modifications like modern braided lines for the fuel delivery and a better ignition system.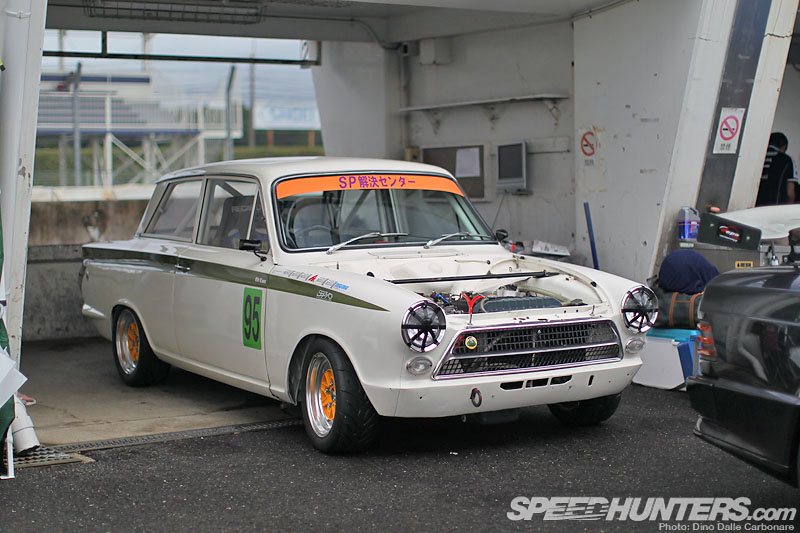 Pretty cool rims right?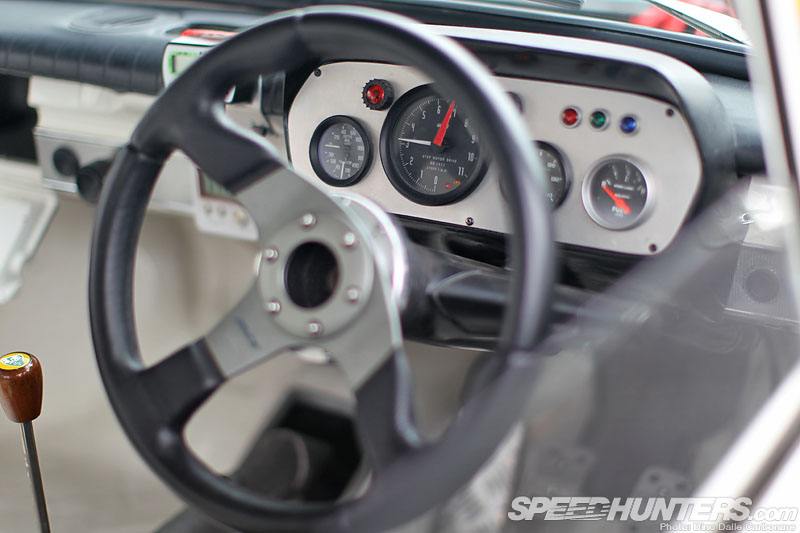 Most of the interior was stripped out and sported a custom instrument binnacle with neatly laid out gauges.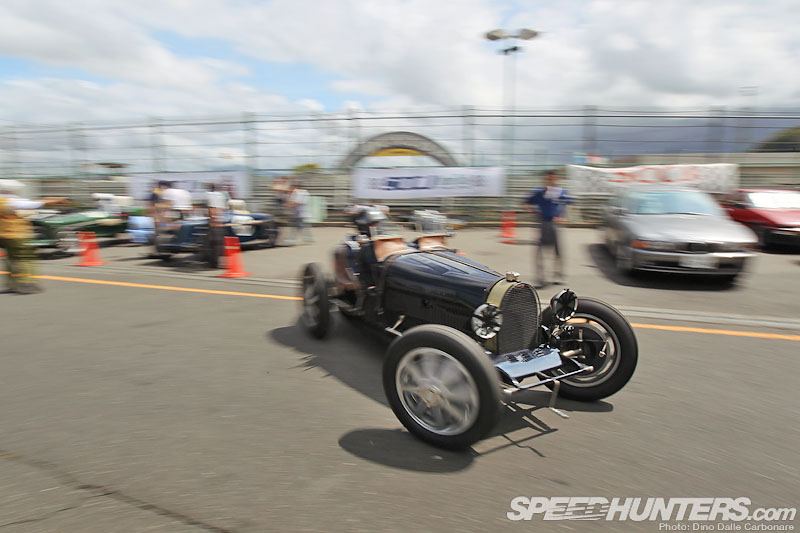 So after seeing a couple of British cars, some American metal, a beautifully restored Italian classic and a race-ready German beast it's on to something French, the Bugatti Type 51, a true rarity and probably as different as you could possibly get from the usual selection of JDM cars you see at Tsukuba.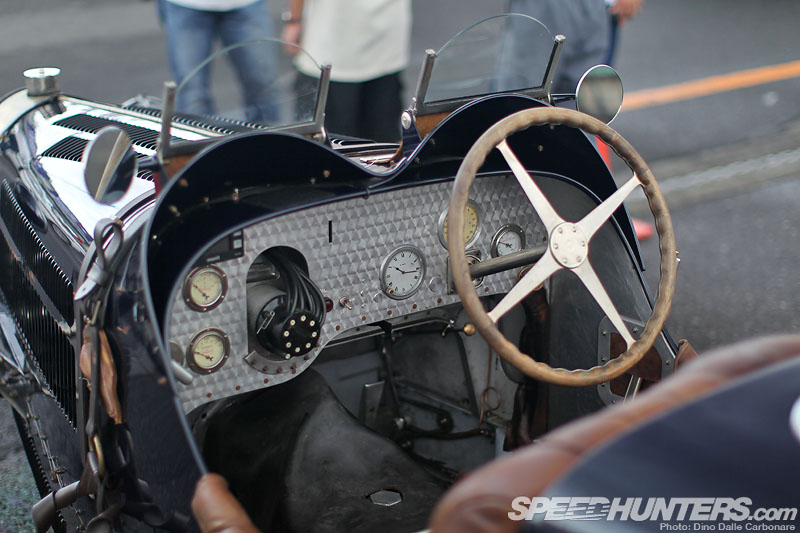 I took some time to admire the craftsmanship and technological solutions of the time…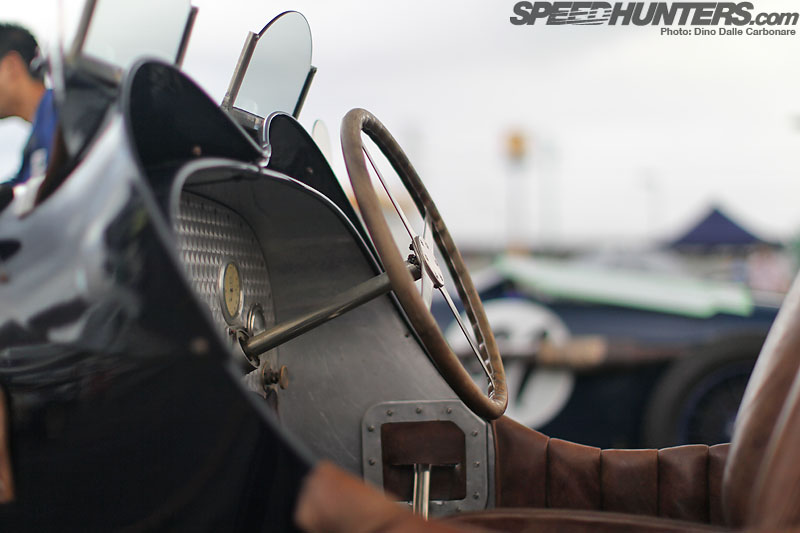 …and it was hard not to wonder what on earth it must be like to attempt to pilot one of these things…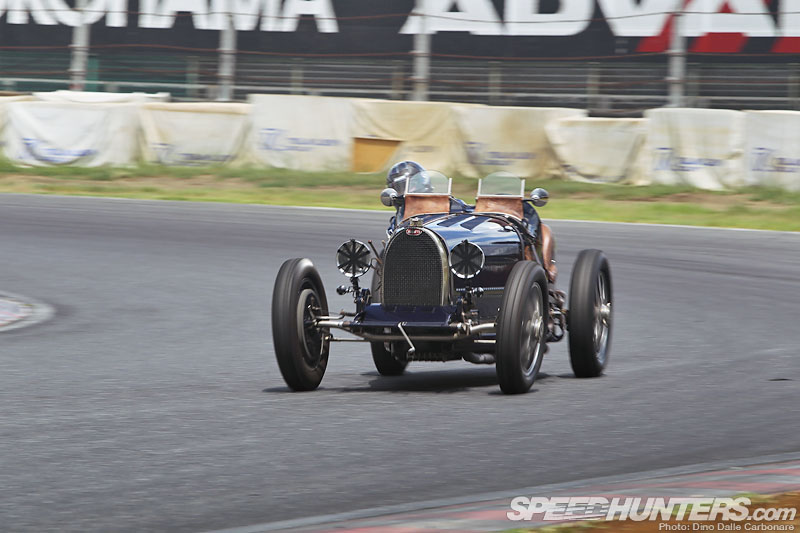 …dealing with the torque the 2.3L, supercharged straight-8 would develop.
I've got one more post from Tsukuba, a final look at the best of the rest, some more pictures of cars some of you requested to see and of course some wallpapers!
-Dino Dalle Carbonare