Talk about a breath of fresh air. There is noting more refreshing than taking a break from things that become routine, and believe it or not, at times covering the JDM-only side of Japanese car culture can become quite repetitive. So yesterday, with this in mind, I decided to head up to Tsukuba circuit to immerse myself in a different sort of car world, a place where there doesn't seem to be a divide between vintage and modern cars, a place where everything revolves around the simple notion of having fun behind the wheel.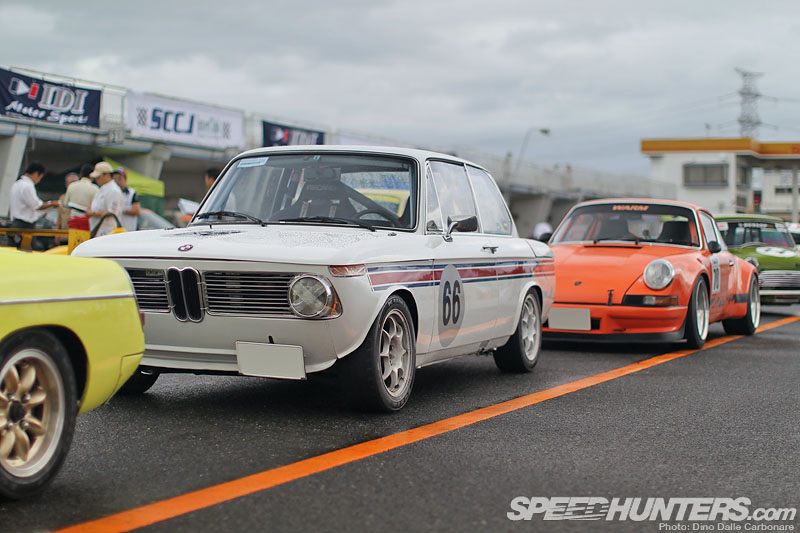 The InterClub series is one we haven't visited in quite a while. It's the place enthusiasts come to pitch their own cars against other similar minded people in a friendly and fun-oriented environment, and with this being Japan you can of course expect to find a paddock full of awesomeness.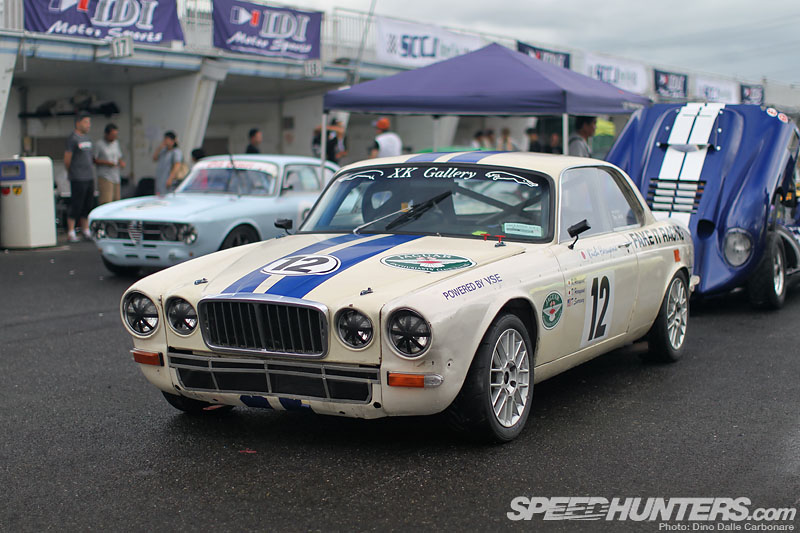 The sheer variety of the cars that show up is quite incredible, I mean never would I have thought I'd see a Jaguar XJ turned into a race car and driven hard at Tsukuba.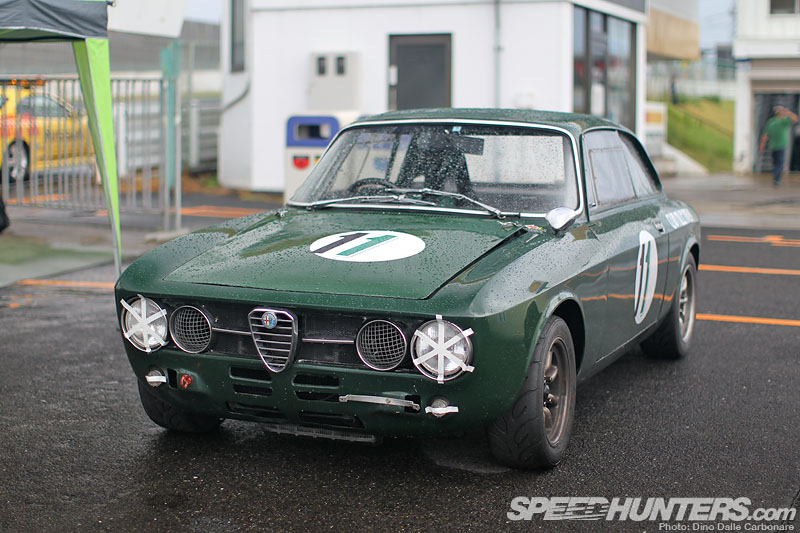 If you are into your classic Alfas then you wouldn't be disappointed at an InterClub event, which on top of lining up an assortment of circuit-tuned Giulias like this particular example from Milano Auto…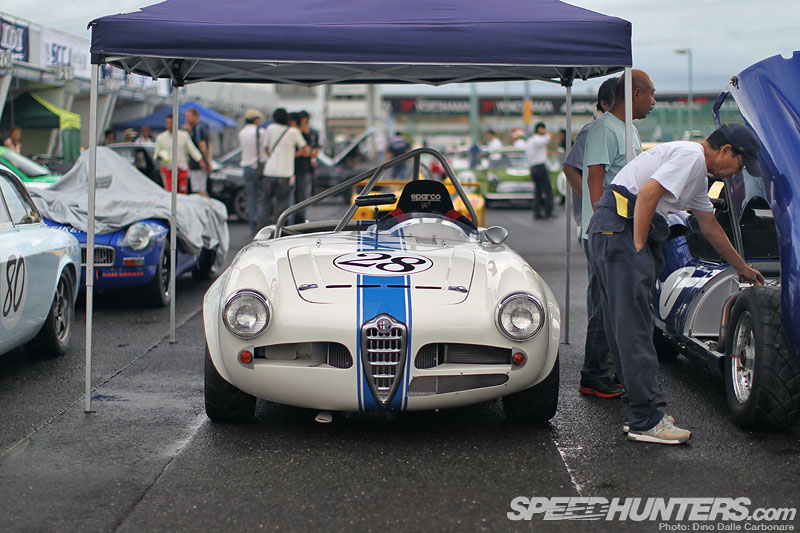 …at times has some rarer models entered too like this Giulietta Spider racer.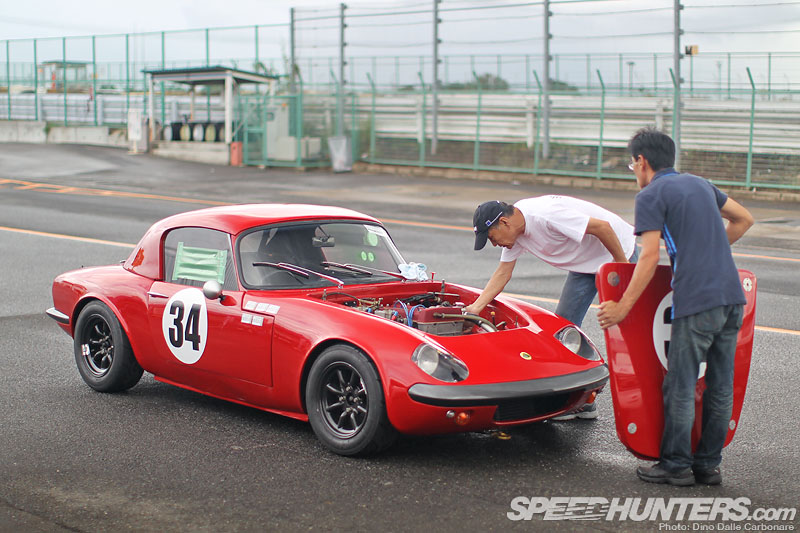 Form the British camp there are always a nice selection of Lotus Elans like this particular example undergoing last minute checks before going out on track…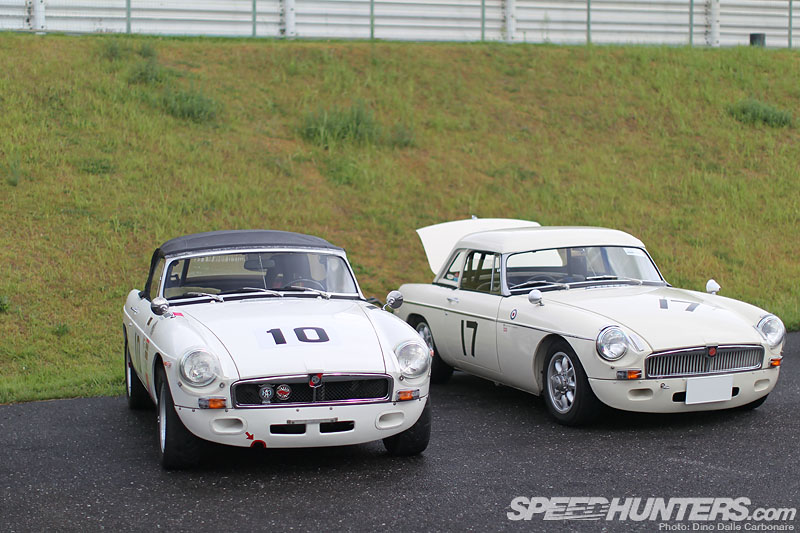 …and of course plenty of MGs, rounded up courtesy of the MG club of Japan.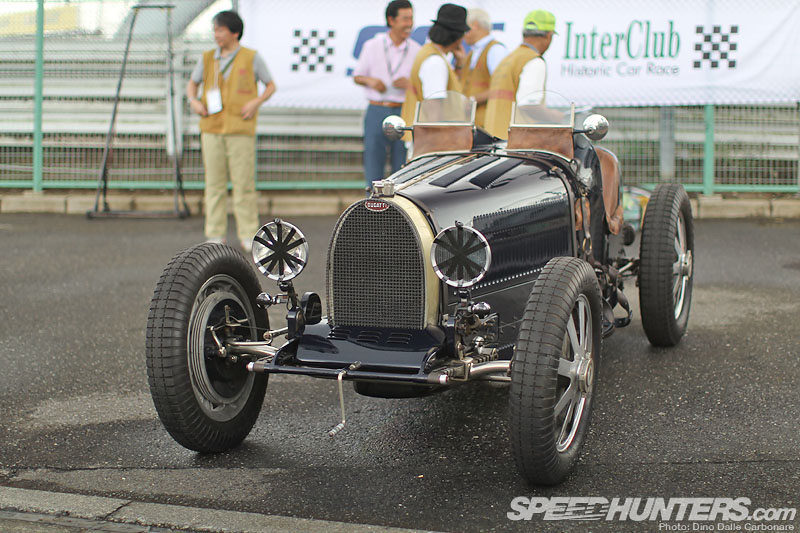 A first for me was seeing an impressive line up of pre-war cars, the Historic section of the InterClub giving a chance to the owners of these precious machines to race them against each other out on the safety of a track like Tsukuba. It's not every day you get to see cars like a 1931 Bugatti Type 51 scream down the Tsukuba straight! Check out the positive camber on those front wheels…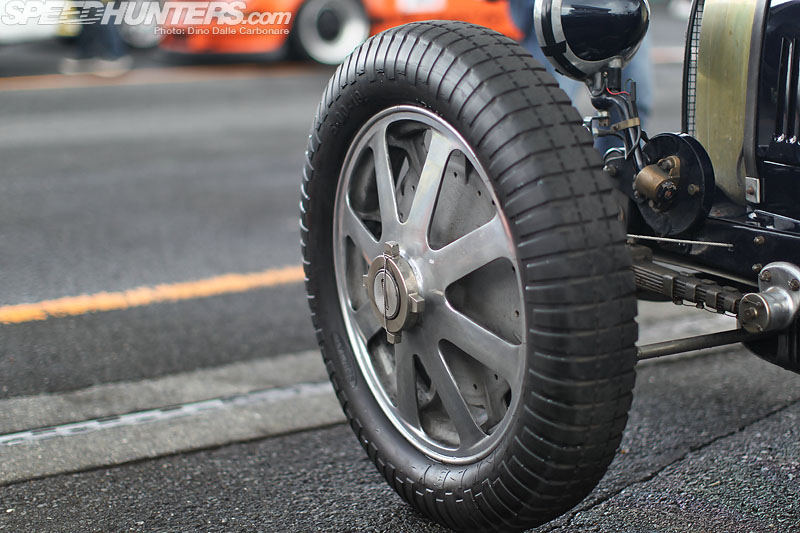 …which if you look closely you will notice aren't usual wire ones like you would expect from the era, but one piece cast items.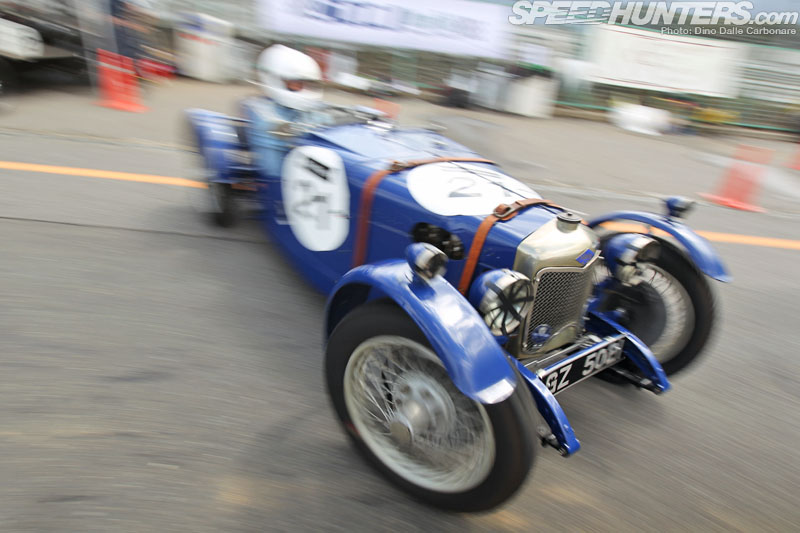 While lap times weren't particularly impressive…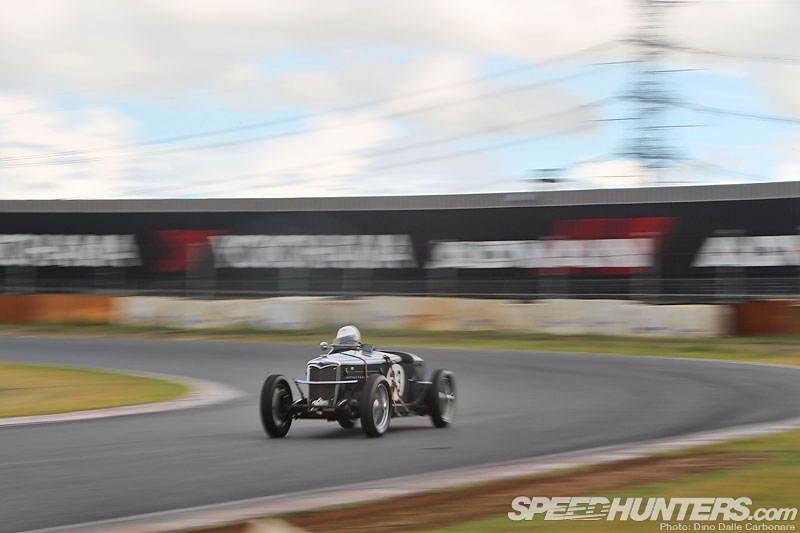 …it was nonetheless cool to see the drivers wrestle these sort of cars through the corners, in most cases leaning out of the cockpit in an attempt to brace themselves. No bucket seats around in those years!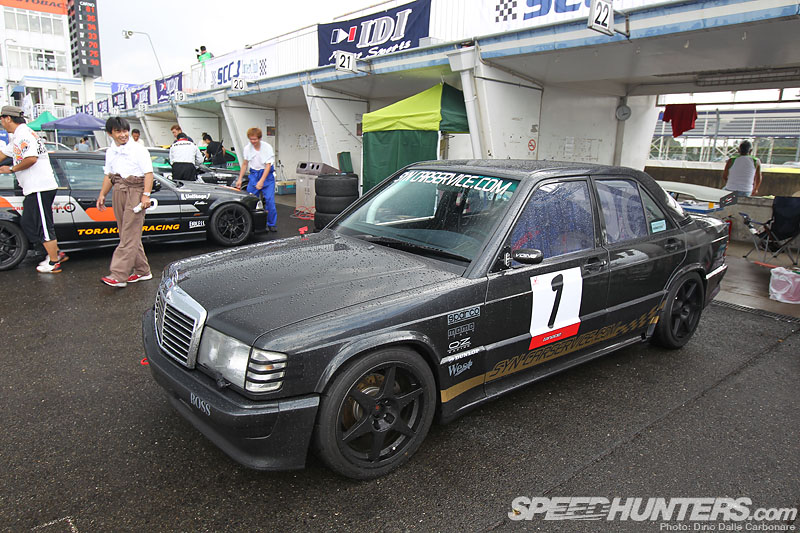 As long as it's a good track car you can probably expect to see it at an InterClub event and the German side of things was very well covered…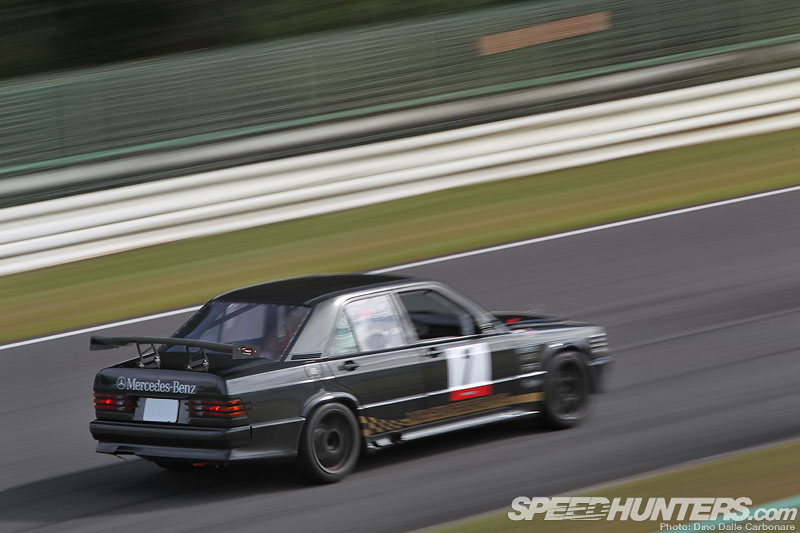 …with awesome rides like this 190E 23-16…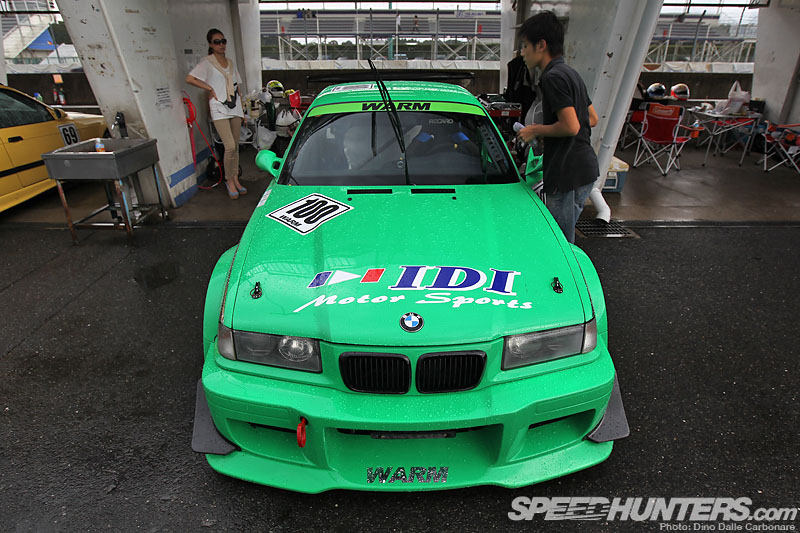 …and some more race oriented BMW machinery.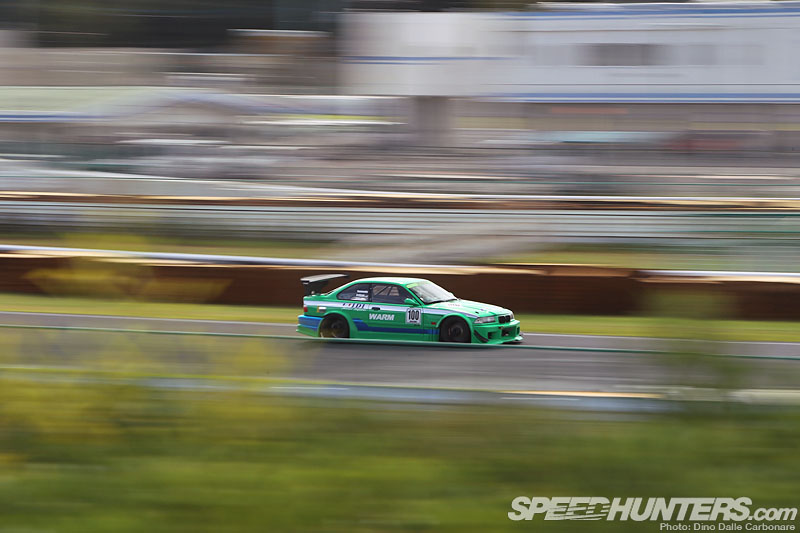 These cars all completed in the 2-hour endurance race that was held later in the afternoon.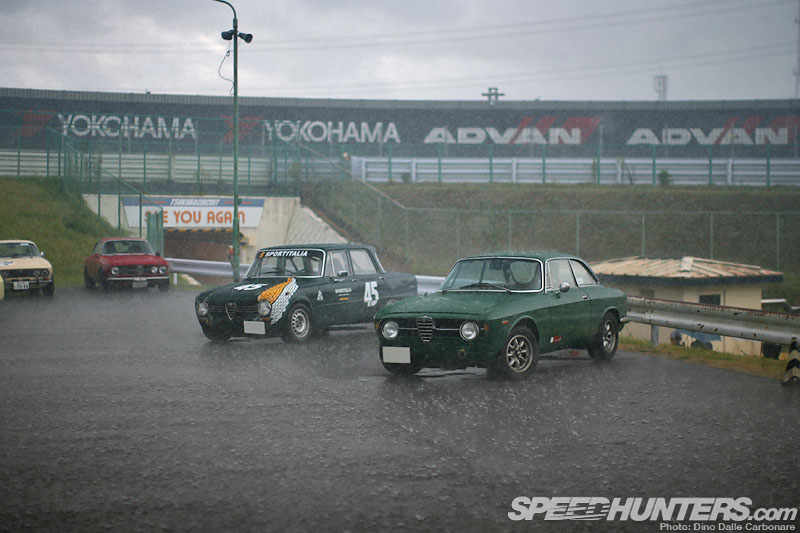 The weather had a few surprises for the drivers with intermittent rain storms hampering the fun throughout the day. With quite a few running semi-slick tires it was at times pretty dangerous out there…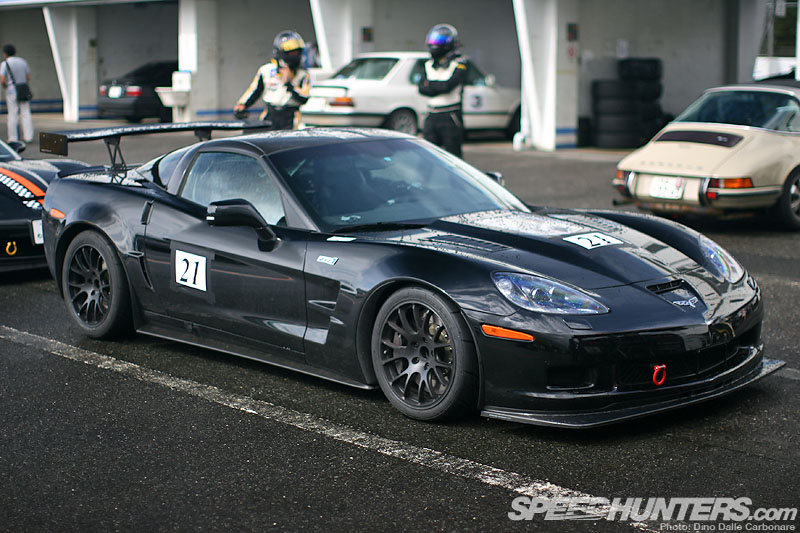 …especially if you were packing well over 600 HP under your hood!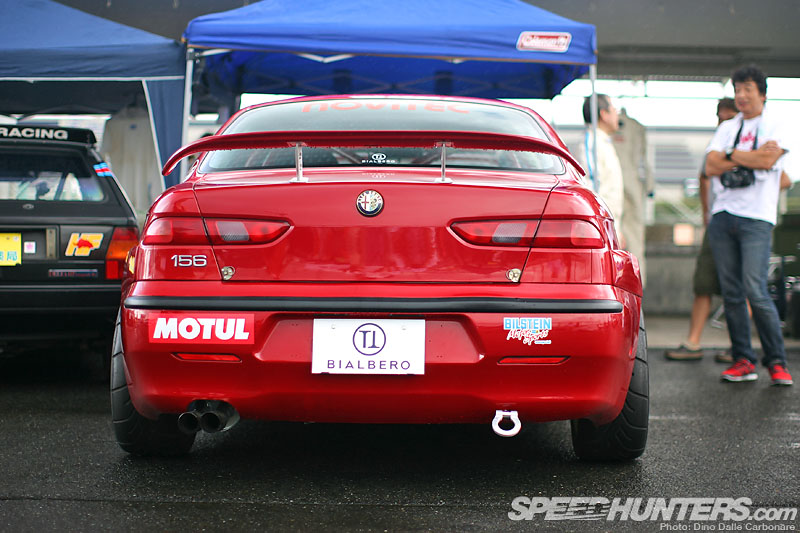 I love how the Japanese make more modern front wheel drive Alfa Romeos look so damn hot. This particular 156 from Bialbero sported widened rear fenders and a very aggressive racing stance!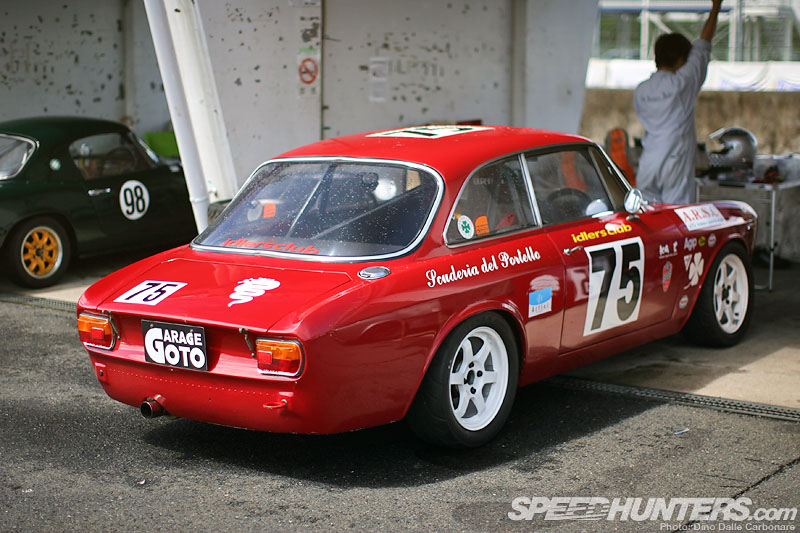 If you followed the various idlers event coverage that we have done in the past then this Garage Goto Giulia should be a familiar car. Goto-san does amazing things with these older Alfas, not scared of using new-age technology to extract more power and better performance. Unfortunately at the end of the day this car wasn't looking as good as it does in this picture due to a bit of an unexpected accident.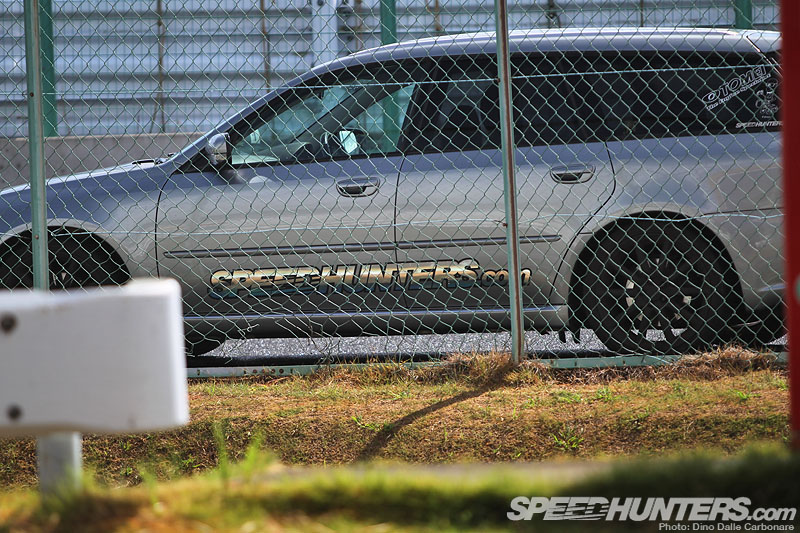 While sitting down for a short break from the tropical-like humidity the constant rain showers kept bringing, I spied my Legacy sitting all alone behind a few fences. The custom Speedhunters sticker Russ from RE-Xtreme made for me last year is still looking great. Those DIY painted wheels have to go though…I crave dish and more aggressive offset!!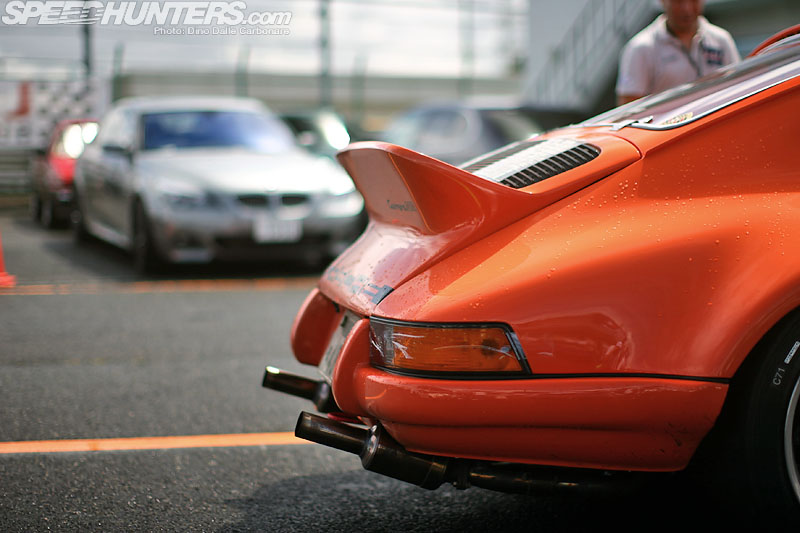 I love taking in all the details when surrounded by cars like this RSR replica…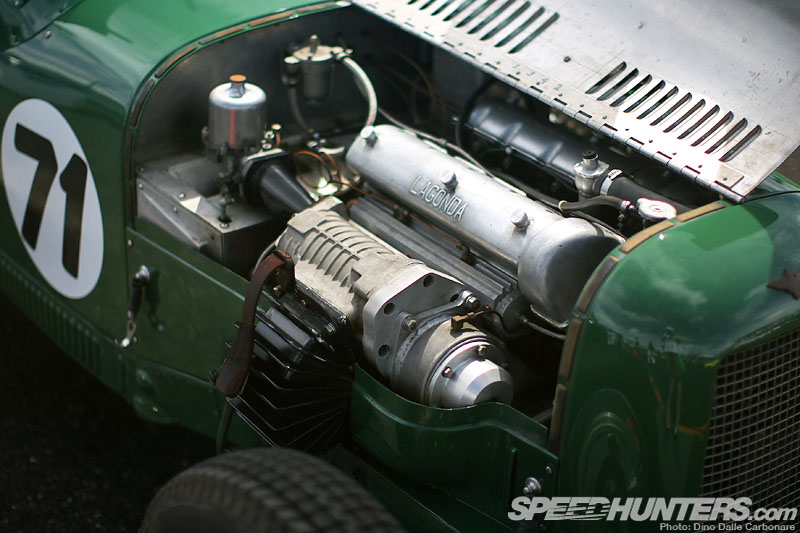 …not to mention drooling over old technology. I hope this first round of pictures from InterClub has sufficiently whet your appetite! I'll be back tomorrow with more.
-Dino Dalle Carbonare