Can you imagine how good that sounds? Blasting through the low, mid evening sun as it casts a long shadow over the Killarney Raceway in South Africa. Located just outside Cape Town, it's a pretty cool place to be sat on a Friday evening as drivers roll in and practice for tomorrow's Ford and Friends race and show event.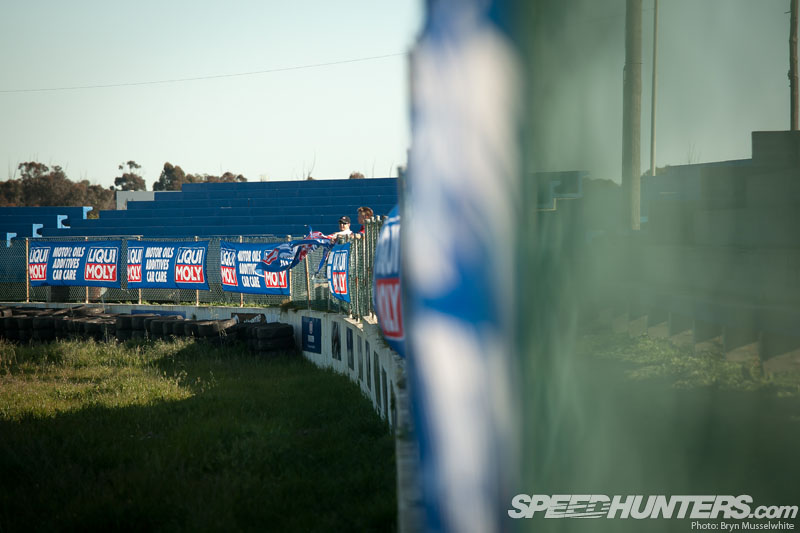 We've been here for a couple of days already, watching the circuit come alive. Sponsors hanging banners, drivers shaking hands with old rivals and basking in the early spring sunshine that we're informed is also a new arrival.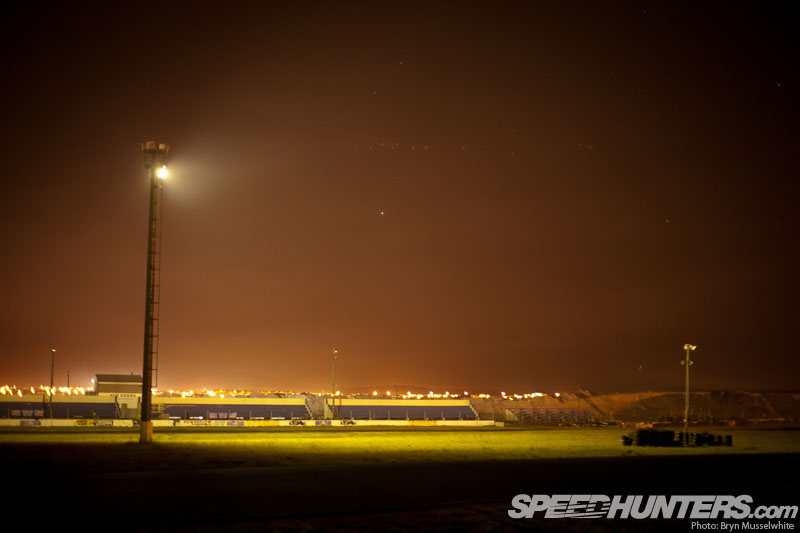 As the sun sets and the floodlights illuminate the back part of the circuit, I have a few moments to give some thought to what I've seen in my 60 odd hours in South Africa. It's my first visit and I'm here to take a look at everything the Ford and Friends event has to offer, which is a lot. Maybe I've become accustomed to events being too rigid, be it one make dedicated, drift, classic…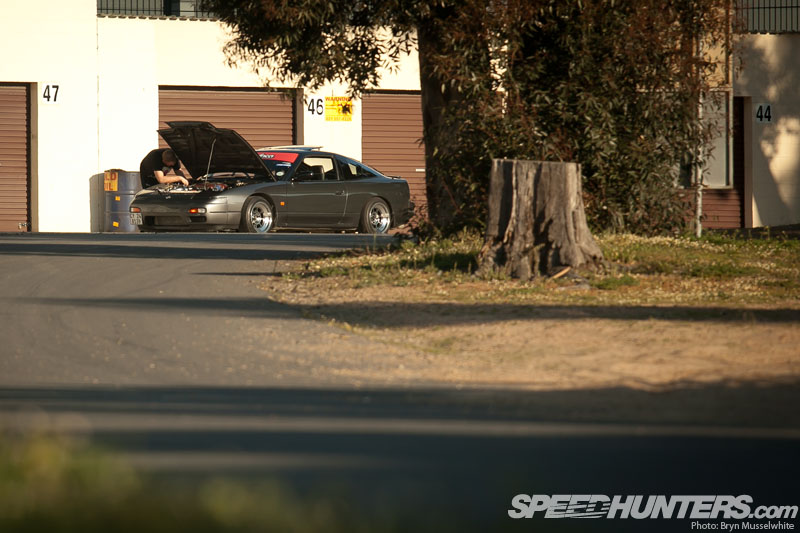 But here it seems, everyone and everything is welcome. Take a look at this simple S13, I could have taken that picture anywhere from Indiana to Osaka, but the banner on the windscreen says 'Drift Africa'. Which in itself sounds kind of odd when you say it, although I could easily get used to it. So it's a drift event then?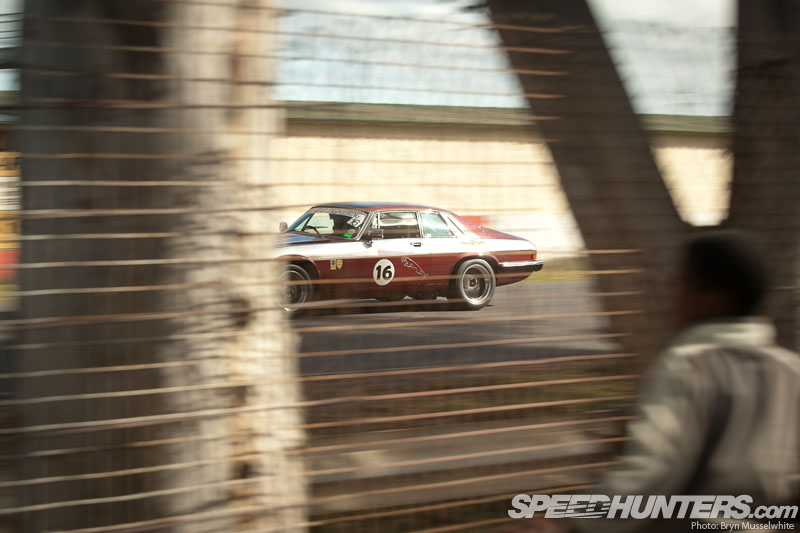 No, it's so much more than that. When I was talking to Louis and Jody Powell who organise the event about coming over, my main aim was to get some show coverage for Classic Ford Magazine, but now that I'm here it's Speedhunter heaven.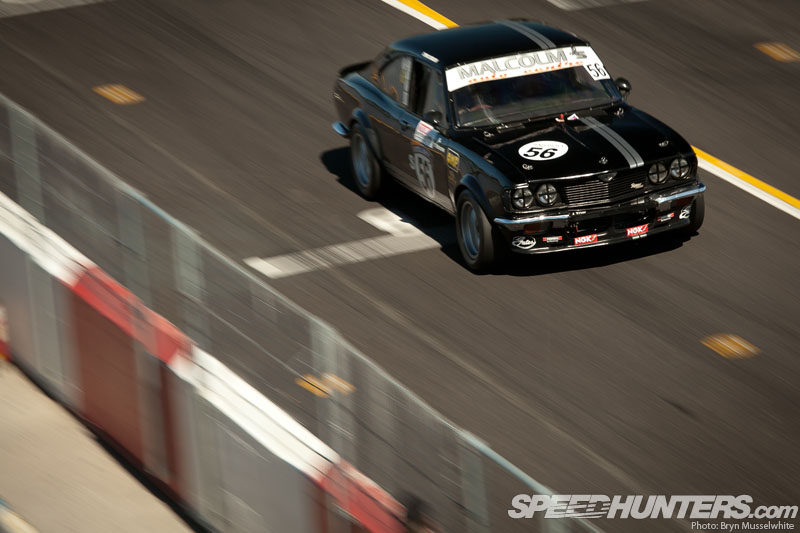 The basic premise is that the guys like to go racing and they like Ford, but if you put on just a Ford based event that would be pretty boring. Inviting some friends sounded like a much better idea.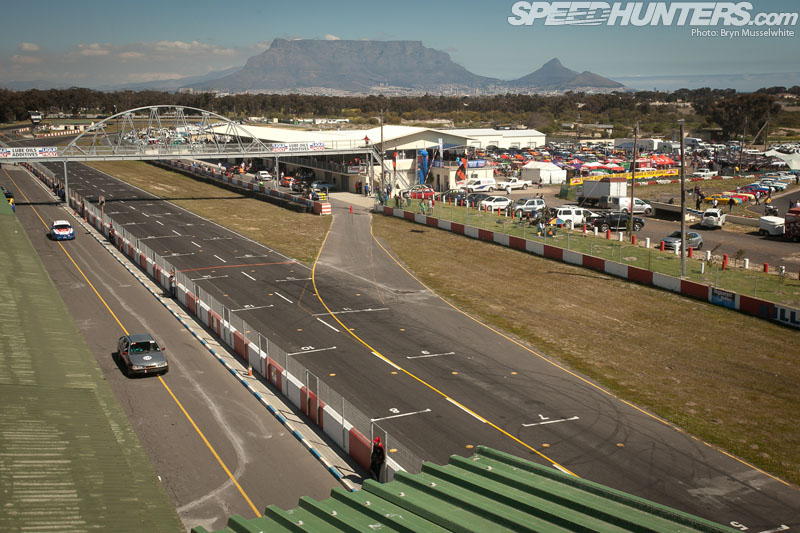 Especially when I explain a little bit about Killarney Raceway itself, as you can see here it's location is stunning. Like Mt Fuji does in Japan, Table Mountain here in South Africa gets to watch some spectacular racing.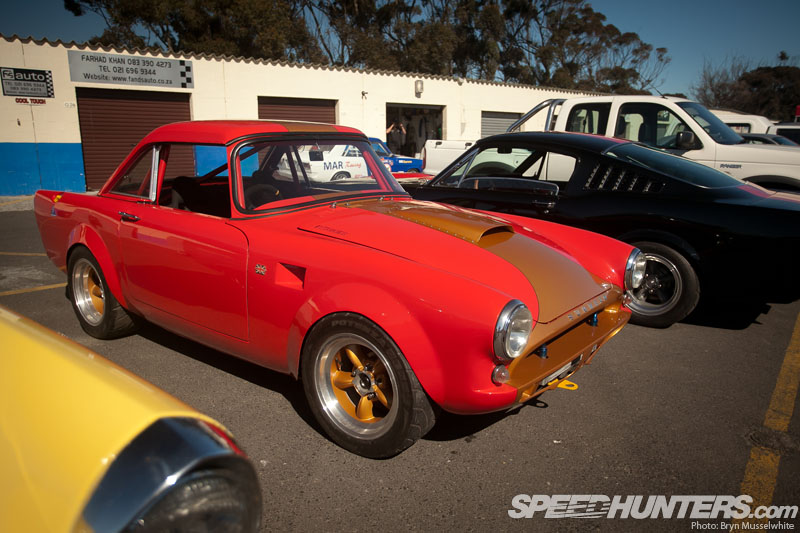 The track itself has pit garages and workshops on the outside, linked to the infield by a tunnel, there are then more in the middle and a new separate complex again. Unlike any other circuit I've been too though virtually all the garages are privately owned or leased, so you'll find family pictures on the wall. In fact it's like walking in to a domestic garage in some cases. It just so happens the daily is a race car though.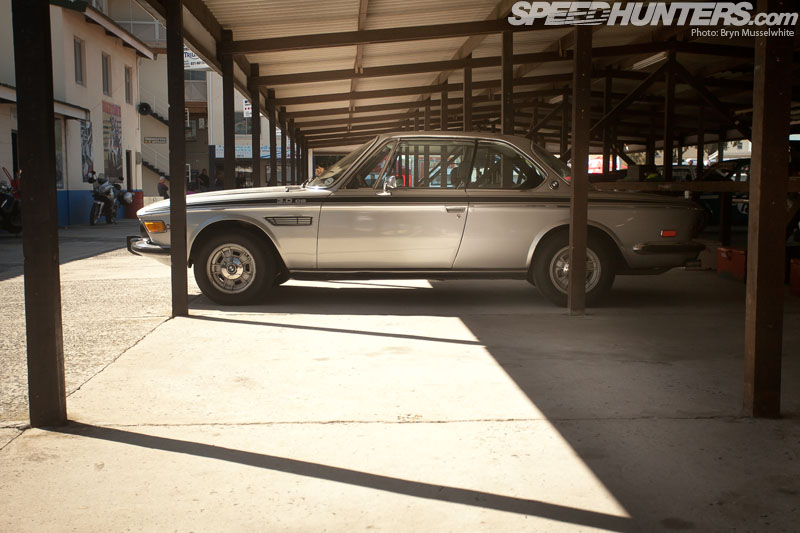 For those blowing through for the day who want some shade  there's a row of open fronted bays , this E9 was just along for the view. Remember the Ford and Friends bit? Look to the right and you'll see small tool chests bolted to the floor at the back of each slot.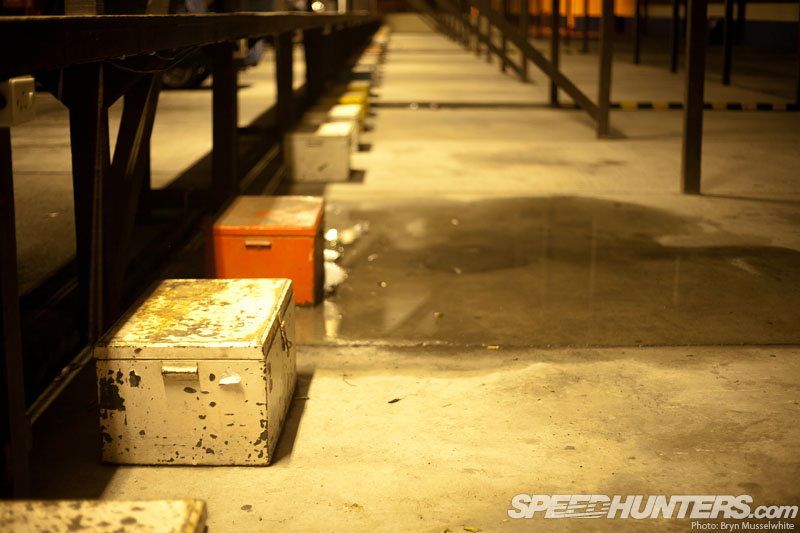 I instantly take a picture when I see these, Jody my guide laughing at my interest in some old tool boxes. Saying they're primarily for the bike racing guys who ride to the track. Domewhere to lock their valuables whilst going out to race. From Mid-Ohio to Kinnekullering, I've seen similar bays but never such colourful, considerate and characterful additions.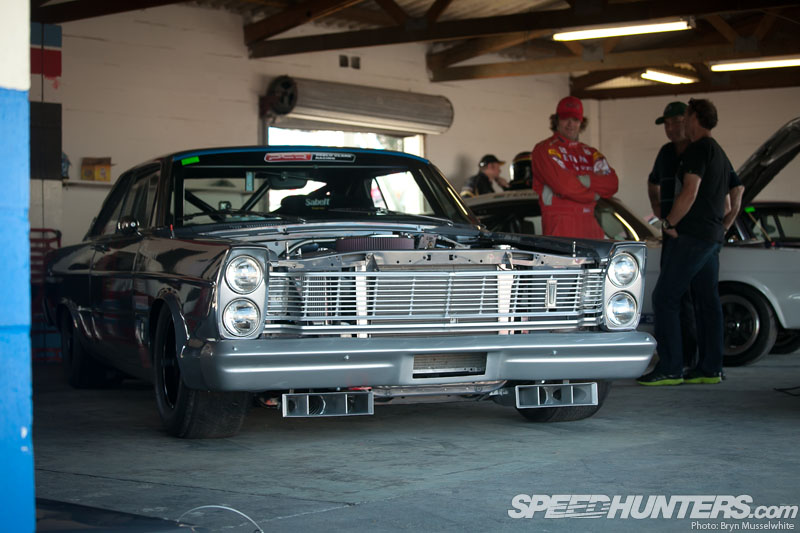 Wandering the garages is a treat at any event, each one revealing fresh metal for us to get excited about. Literally in the case of this Galaxie, built by Pablo Clark Racing and driven by Jaki Scheckter, nephew of racing legend Jody. He's the one in the red race suit.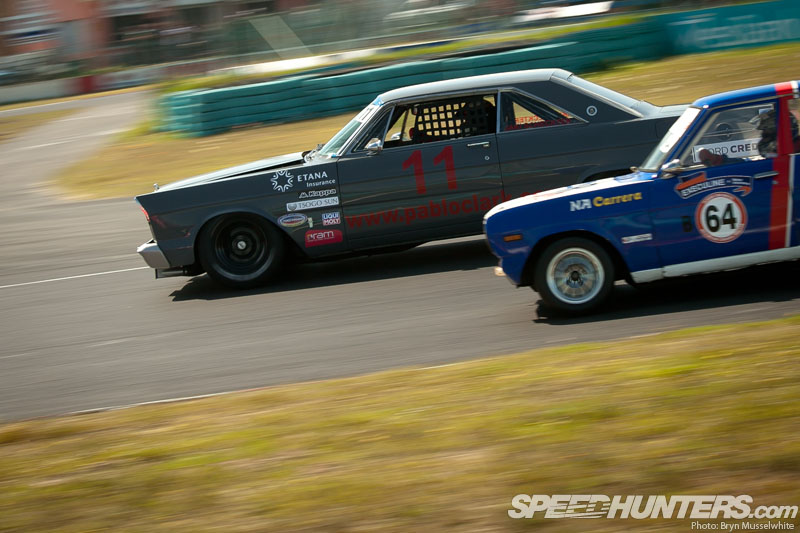 Out on track he was mixing it up with all sorts of machinery, seen here with Ian Richards (brother of Martin Richards who built this) in an all comers race. The Galaxie was a lesson in 60s understated cool, if a car that needs its own postal code can be understated of course.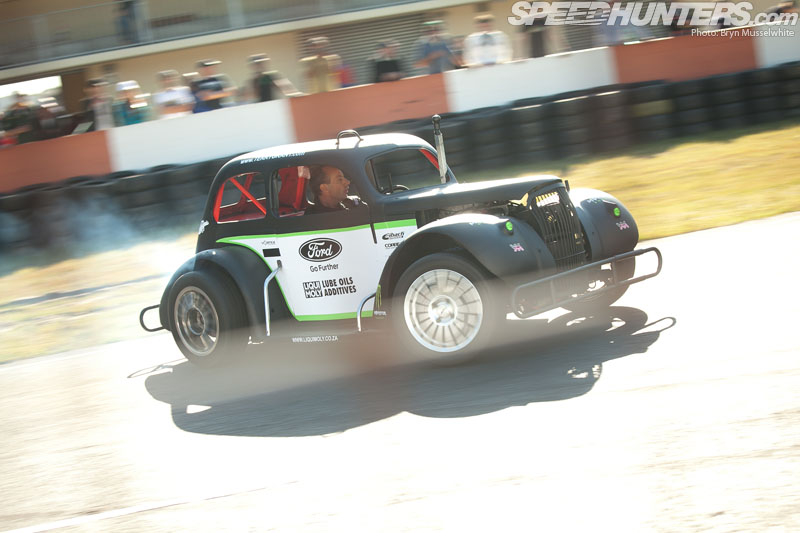 Pictured alongside Jaki is Terry Grant, who we also saw at TRAX in the UK. Terry has been performing in South Africa for a good few years and his brand of precision driving and showmanship went down well.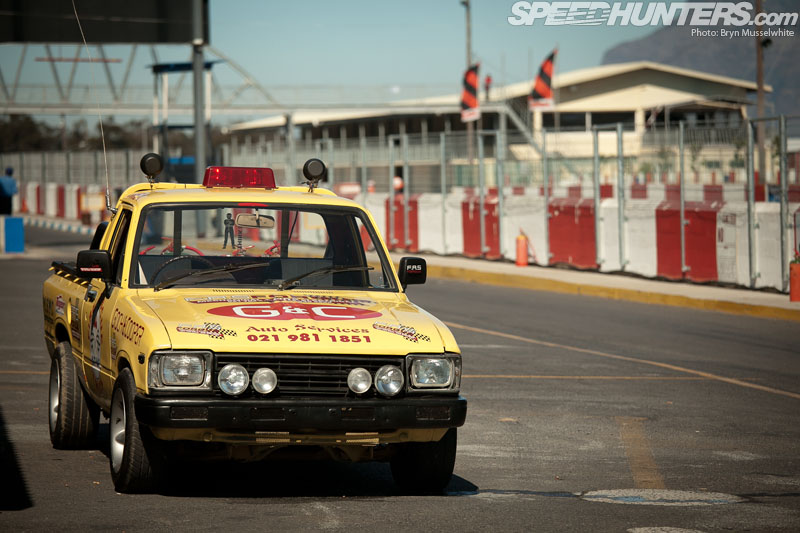 Like I say, Killarney has a certain charm to it, from the clubhouse that people treat like they're own front room to the safety truck on 'mags'. As a total outsider you can feel comfortable here.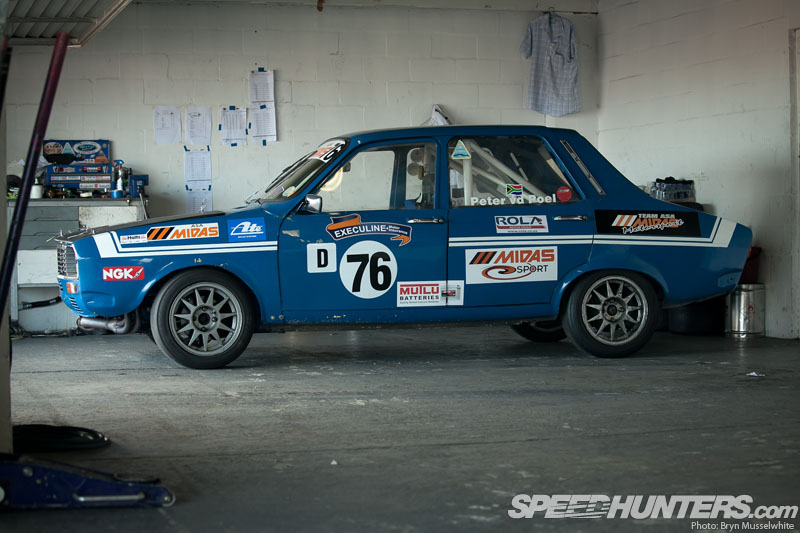 The surprises keep coming too, thanks to the Franco African history Renault have had a strong presence here in the past and this 12 is a welcome sight. Note the funky front mount exhaust.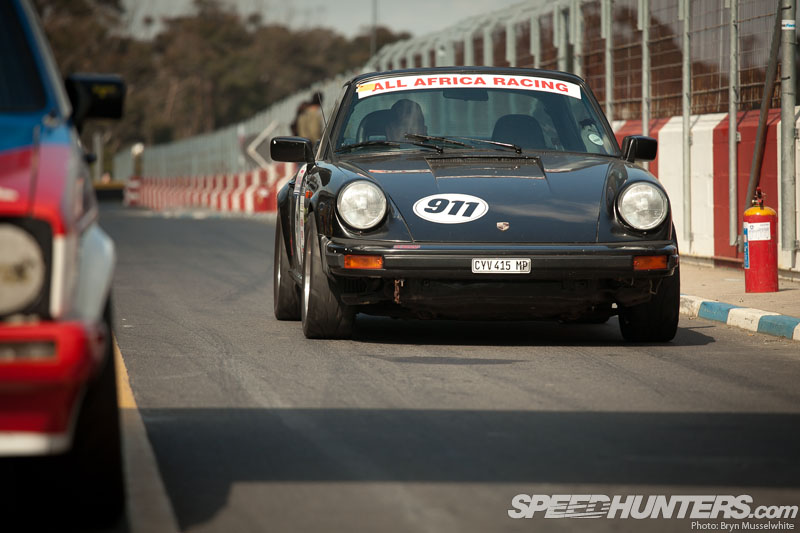 The other thing that strikes me is most cars seem to carry an appropriate race number. If you want it, you got it. As ever, seeing the word 'Africa' makes my blood pump faster. I love being this far from anywhere I recognize. Being on unfamiliar territory heightens the senses and the enjoyment if you let it.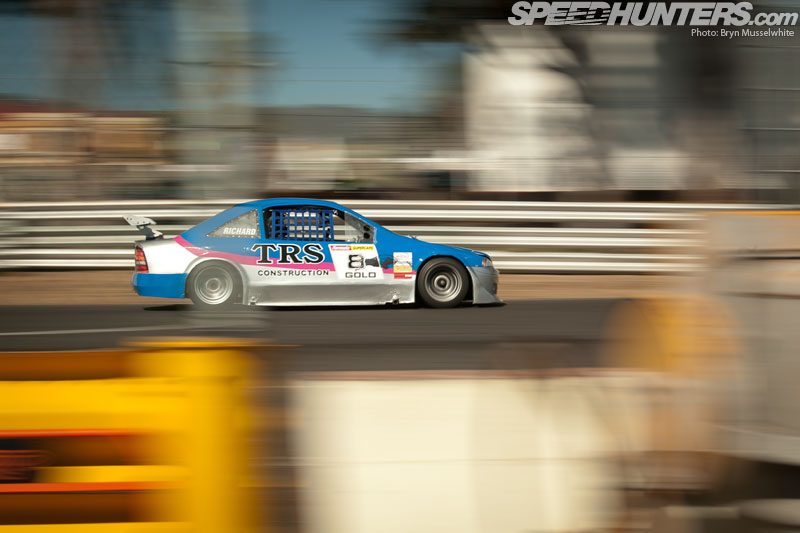 Racing wise, there are lots of different formulas with the track itself twisting and turning in and around the buildings and show ground, so you're never far from the action. Turn around and you can catch a glimpse of these silouhette space framed saloons…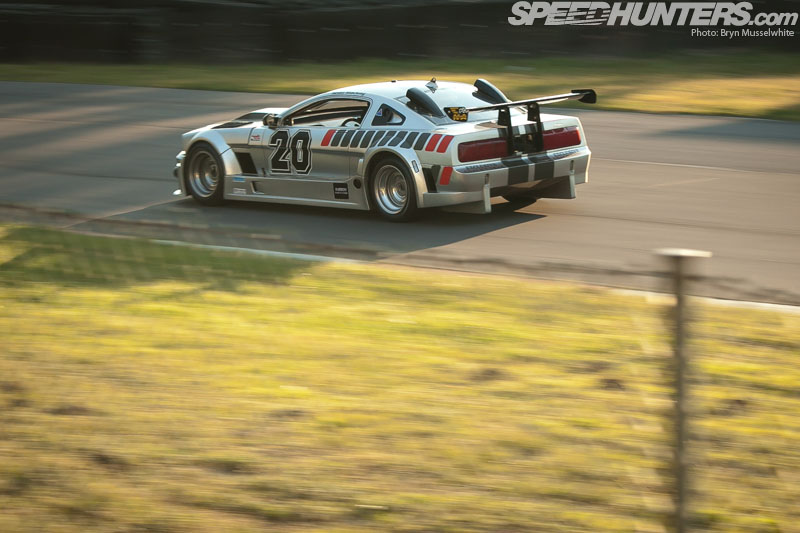 To the Mustang look-a-like racers of the V8 Masters  running 346ci V8s. You have to be over 40yrs of age to race. Sounds better than golf, that's for sure.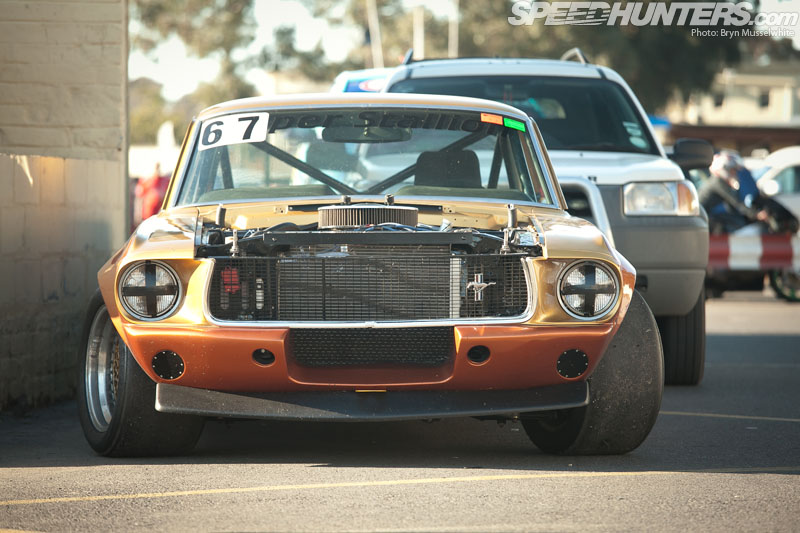 I'm always going to be a fan of the first generation Mustang though, I had a '67 five years or so ago and the one from my first picture looks just as good sat still.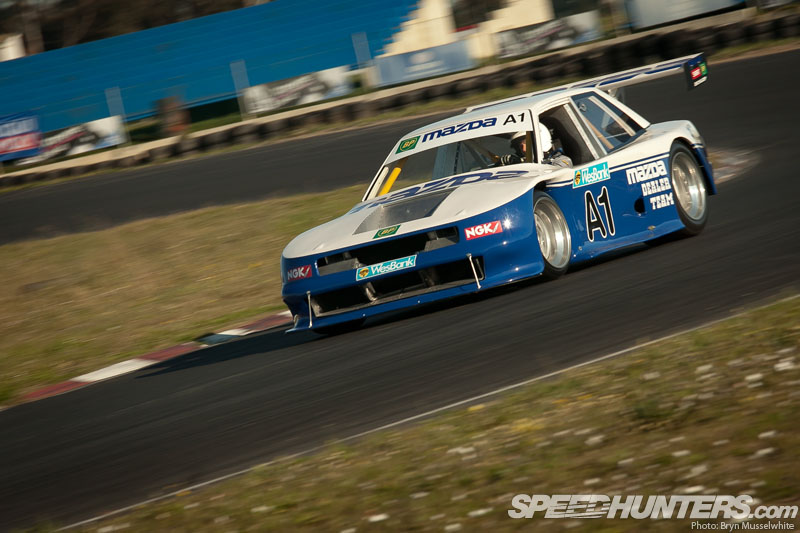 As well as racing, there were demo cars on track too. This angry sounding triple rotor Mazda 323 racer for one…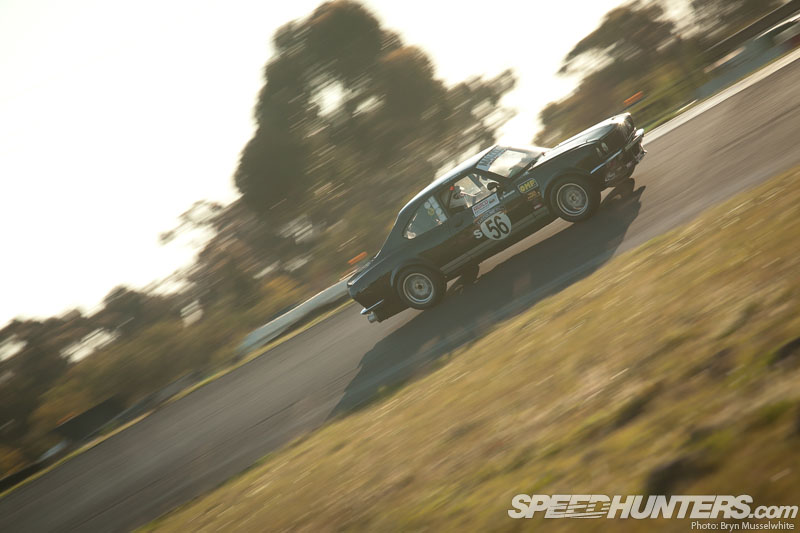 In fact rotors were very well represented. I never did catch up with Chris Caroline, the owner of this Capella. It was so quick all day that to watch it do battle with other contemporaries was a joy. And is it just me, or does it look like a baby Aston Martin DBS from this angle?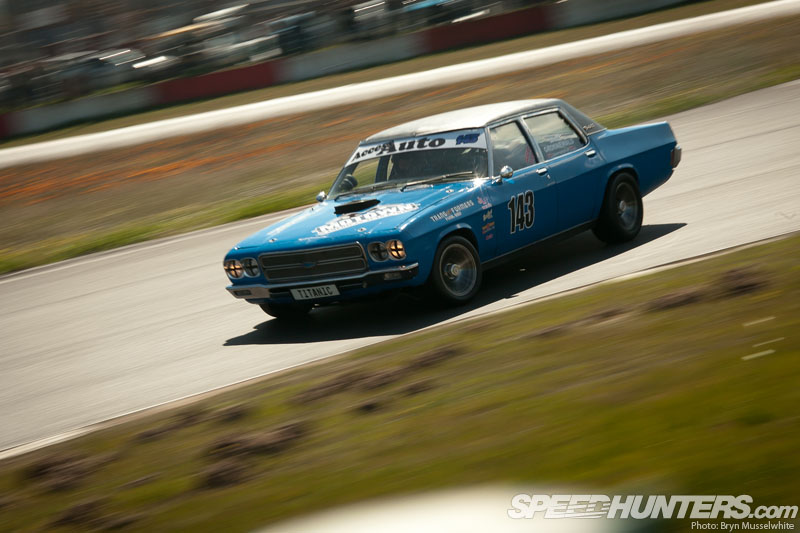 Although it might not be the fastest way to get around a corner, after three or four laps this big Chevy needed some lock as the tyre started to go off. The plate is real by the way. Kind of apt don't you think? Not the usual first choice for a race car.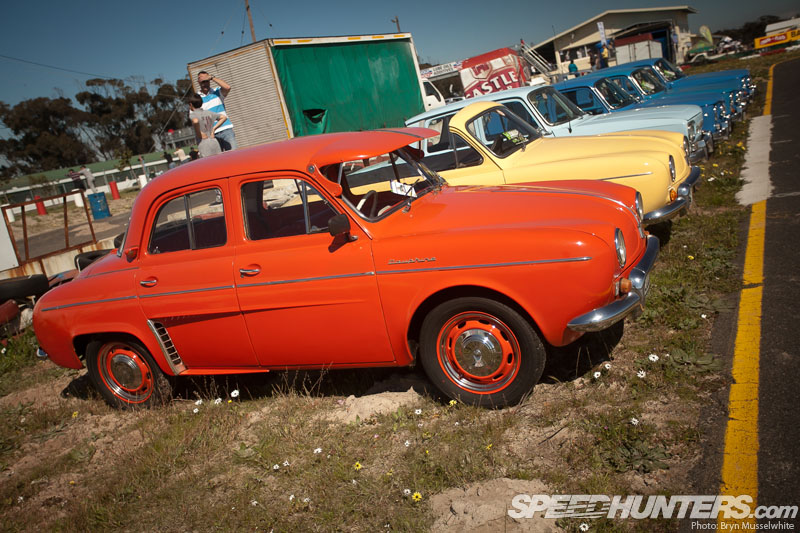 Of course dotted around the circuit there were static displays. Here's a line up of Renault Dauphines, rear-engined and stylish. They were parked up on the go kart track which forms part of the infield. Oh yes, Killarney has a go kart track too…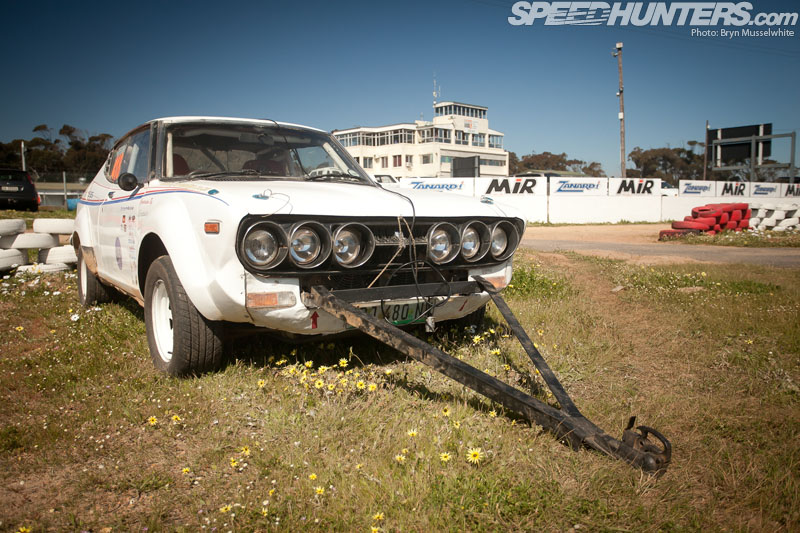 Sat nearby was this Datsun 180B SSS. It'll split opinions with the rally scars and A frame, but you've got to admit that six light grille is a unique and effective way of solving a problem huh?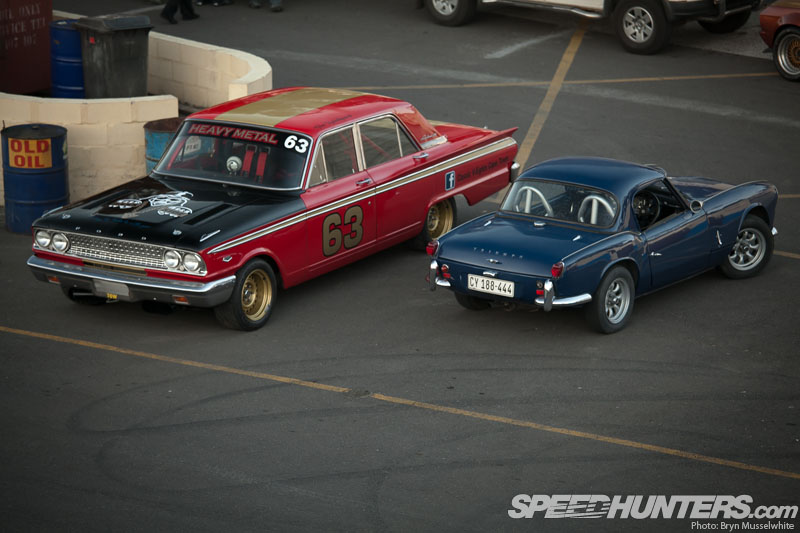 Yup, if variety is your thing then you've come to the right place.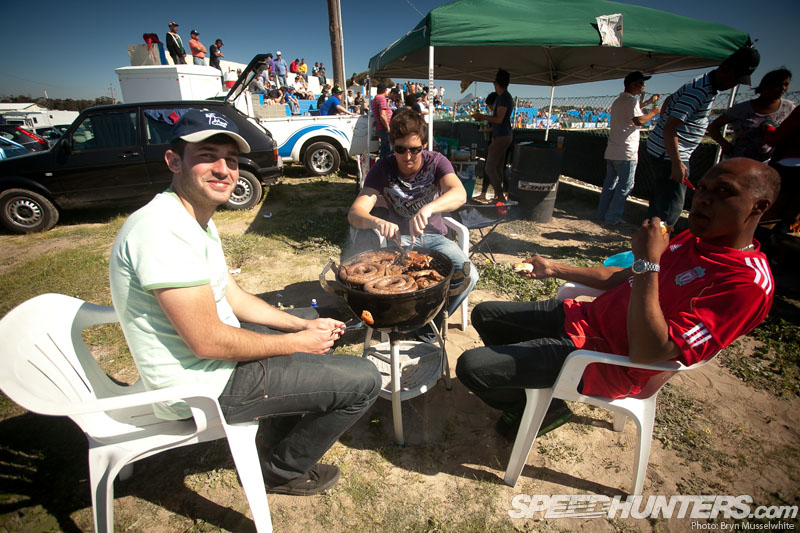 With all this action, you've got to keep yourself well fed and watered. This is where the South Africans excel. Throughout the entirety of my visit, everywhere I go I get offered great food and a cold beer. I often decline the beer, but man the meat! I'm sorry if you're vegetarian, but the steak out here is something else and compared to a wet cheesburger in a dry bun back home, I'm with these guys. Eating straight off the Braai, (pronounced bry) they had the track and the sun for afters.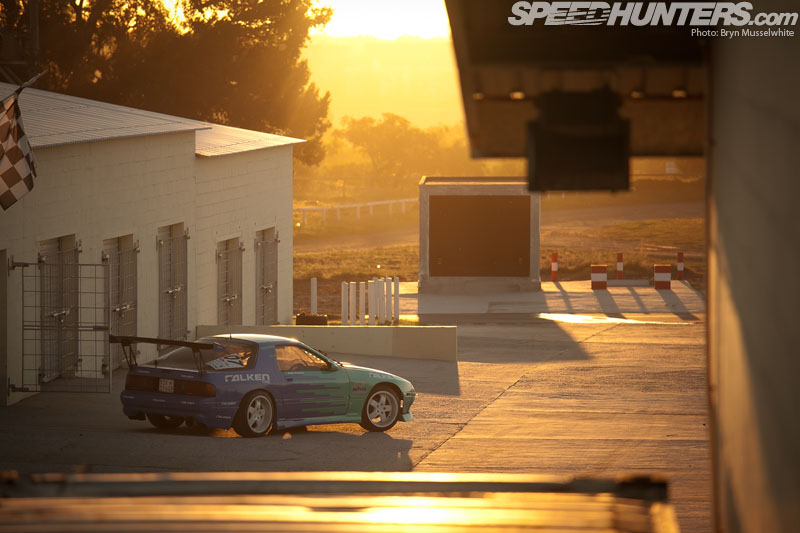 As with everyday, the sun has to go down though. Except when it goes down on Ford and Friends, Drift Africa come out to play.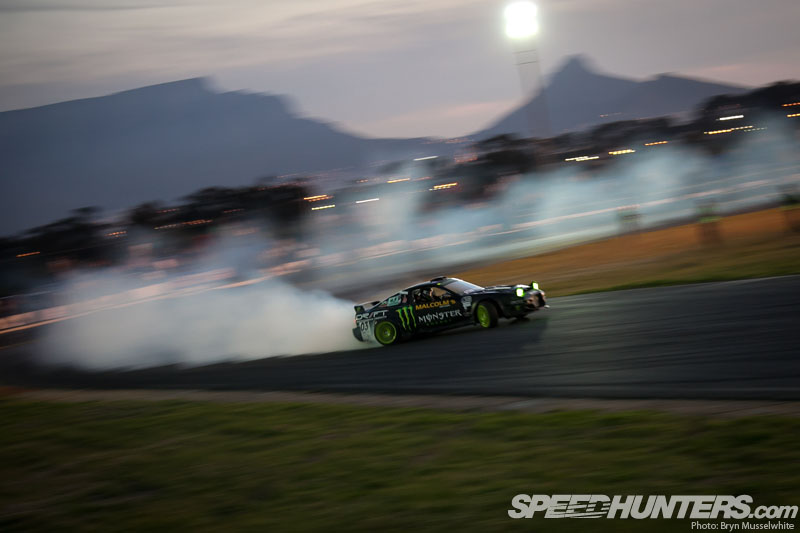 And make no mistake, drifting in Africa is big. We've seen the sport explode globally and here it's no different. The evening event gets started with some warm up runs.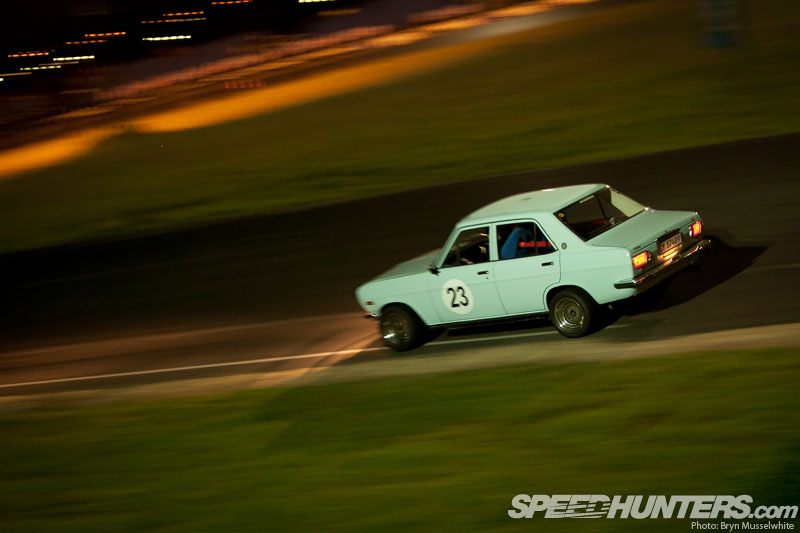 Then there's a small gymkhana type event where drivers go up against each other and the clock on each side of the oval track, which seems to have appeared out of the back half of the circuit.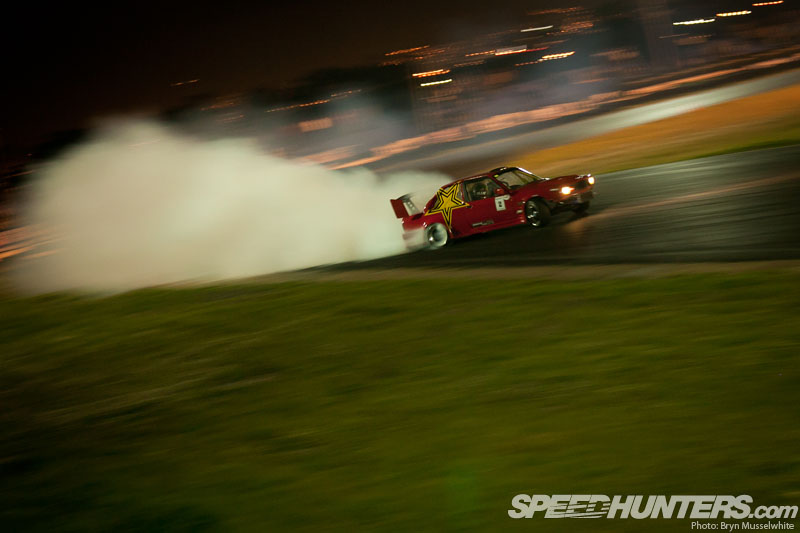 The top cars all seem familiar, big power S-chassis and BMWs give this event a distinctively European flavour.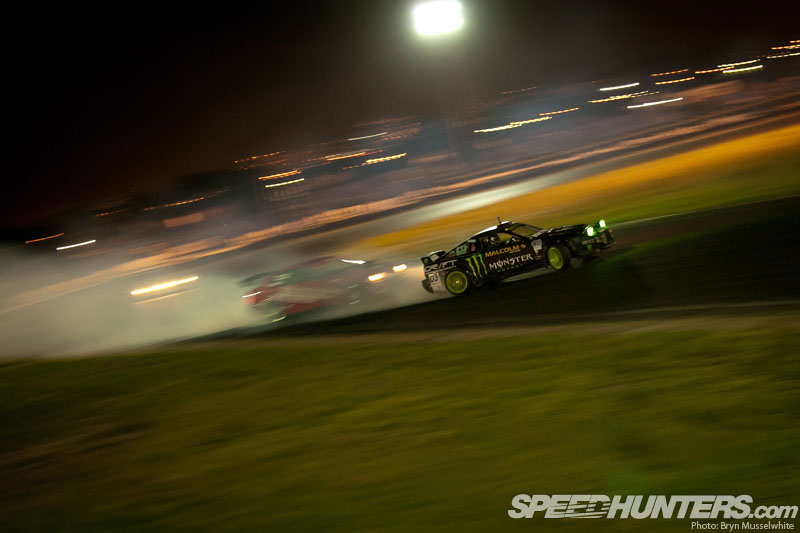 Twinning and trains take place, but to be honest after three days of solid shooting I quickly lose track of proceedings and retreat. Now the sun is down and it's back to a more European type temperature and I need some more clothes.
I'm left with an impression of how great the passion is that emerges from drifting culture wherever you go. It fits right in with Killarney itself.  Everywhere you look there are people enjoying themselves, racing, showing or drifting. All in one place.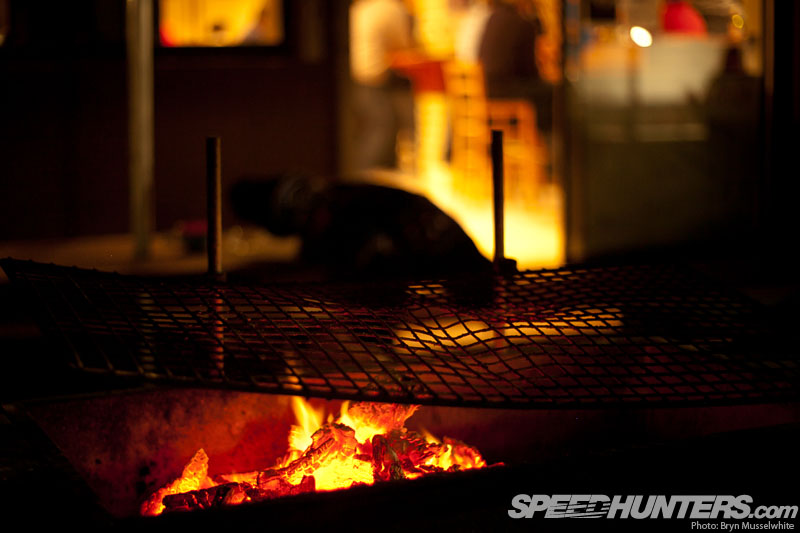 I think that's the real success here, the people. The culture is less defined here than other countries I've visited. Sure you have Ford guys, Datsun guys, Mazda guys. But above all they're car guys. At the end of the day they get the Braai on and swap tall stories. After all the world would be a quiet and empty place without the people.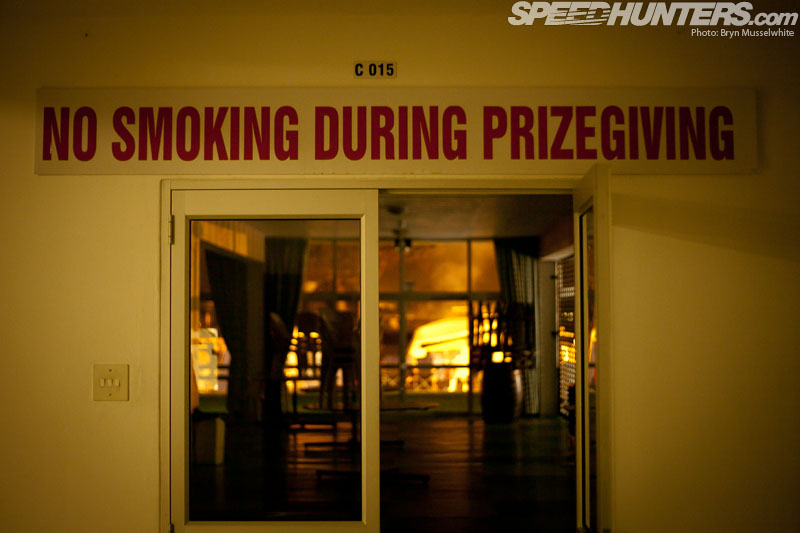 Sure South Africa is still emerging as a country, and there are reminders of this everywhere if you look. For example, when was the last time you saw a sign telling you when you could smoke? Rather than just a big fat no.
It's a country and a car culture that has a lot to offer though. I'm convinced I'll be back here at some stage, there's just too much good stuff to see in one place because as a territory to go Speedhunting in goes, this one wins.
Remember that this is just the friends aspect of the show too, the rest will be in Classic Ford Magazine soon. So the event, people and Killarney were probably the perfect introduction to South Africa – show cars, race cars, drifting, go kart track, oval racing, gymkhana…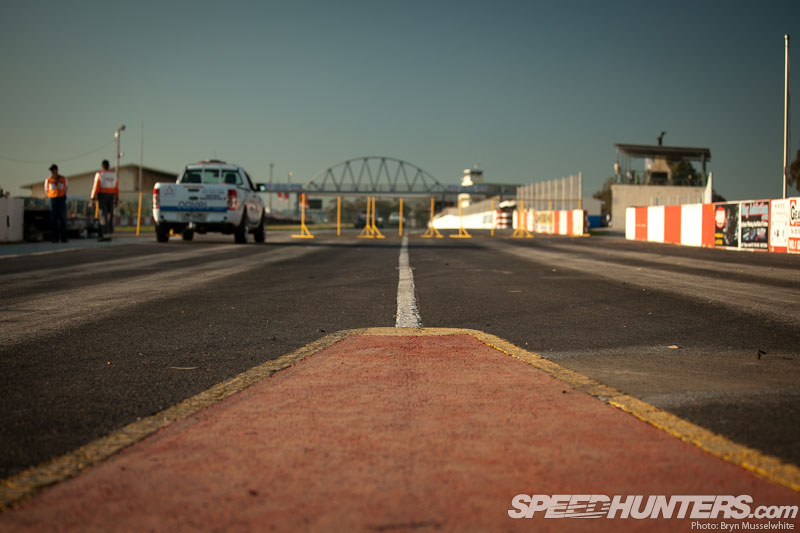 Oh and did I mention that Killarney also boasts a drag strip?
You can never have too much of a good thing, as long as you've got friends to share it with.
…………………………………………….
Bryn Musselwhite
Thanks
I've got to say a massive thanks to Louis and Jody Powell for their hospitality. Claude, Alison and Barry Williams for their kindness and the rest of the Killarney crew, Robbie, the Captain, Malcolm and everybody else who made me feel so welcome.
More info about the excellent annual Ford & Friends event