Working with Speedhunters has been a life changing experience. I often wake up smiling, thinking how did I get so lucky to end up with my dream job straight out of college. It can however be an intimidating experience too. Sometimes the notion of writing a story that you're not 100% confident in can be quite daunting. At the end of the day, we're writing for hundreds of thousands of readers whom collectively share a knowledge base like no other. If we mess up, you can be sure someone will be there to point out our error quite quickly.
It's certainly not easy moving between so many different and varying scenes and motorsports. In the last two weeks alone, I've covered a tube chassised S2000 powered MKII Escort, a vintage race meeting, a Volkswagen / Euro show, a Time Attack event and even some classic F1 cars which is the focus of this story. Still, I'm not complaining but it might give you an insight into how difficult a job this can be. Anyone who knows me will know I'm not particularly technically minded. I do however aim to learn just one new thing at every event that I didn't know or quite fully understand before.
This is a story about three Formula One cars from the late eighties and early nineties. I knew nothing about them beforehand, but I'm hoping to change that this very instant …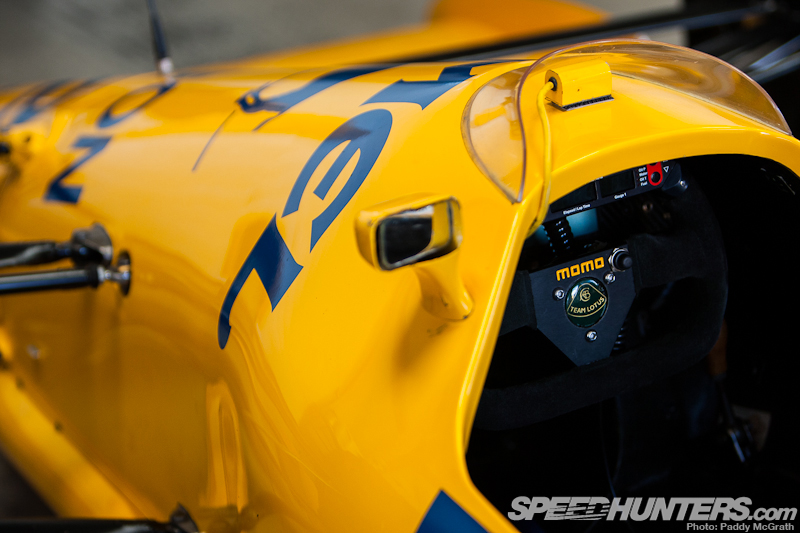 The first of the three cars was this Lotus 101 from the 1989 season, piloted by Nelson Piquet and Satoru Nakajima with little success.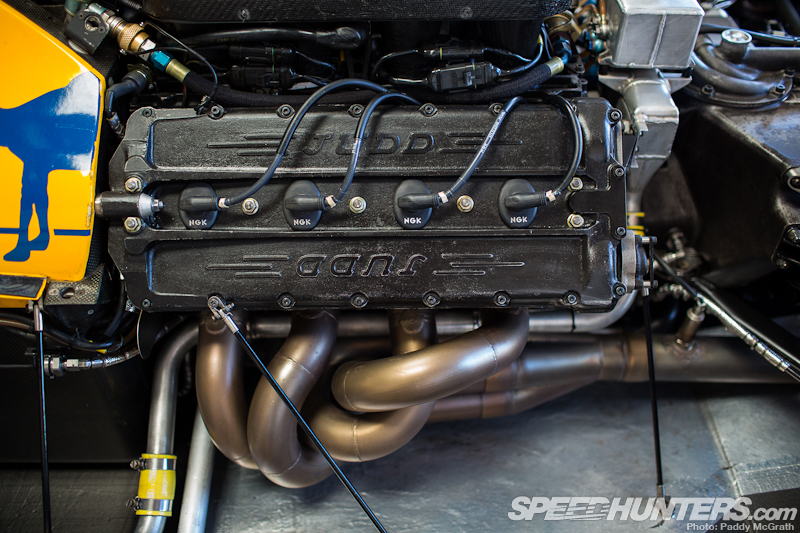 With the demise of the turbo era of F1 cars, Lotus resorted to the Judd CV engine. A 3.5 litre naturally aspirated V8 which produced somewhere around 585BHP at 9,750RPM.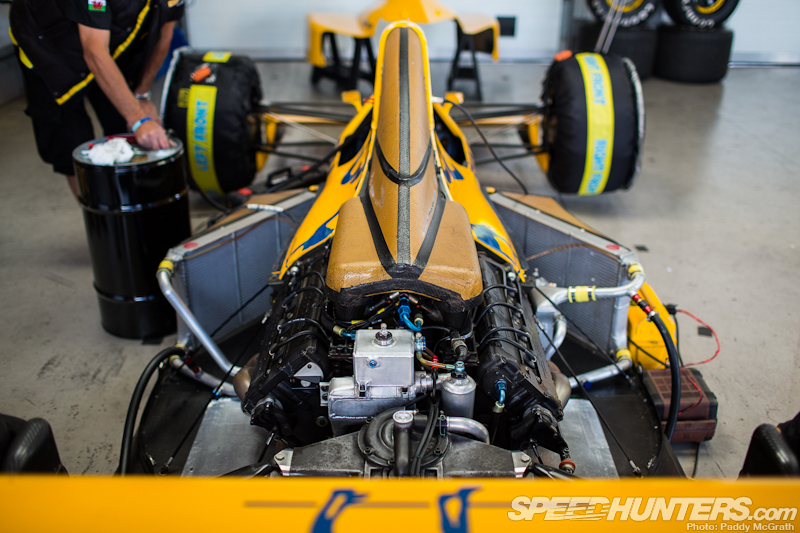 It replaced a turbocharged Honda RA168 and was a much smaller package which allowed the car to be smaller and lighter than before.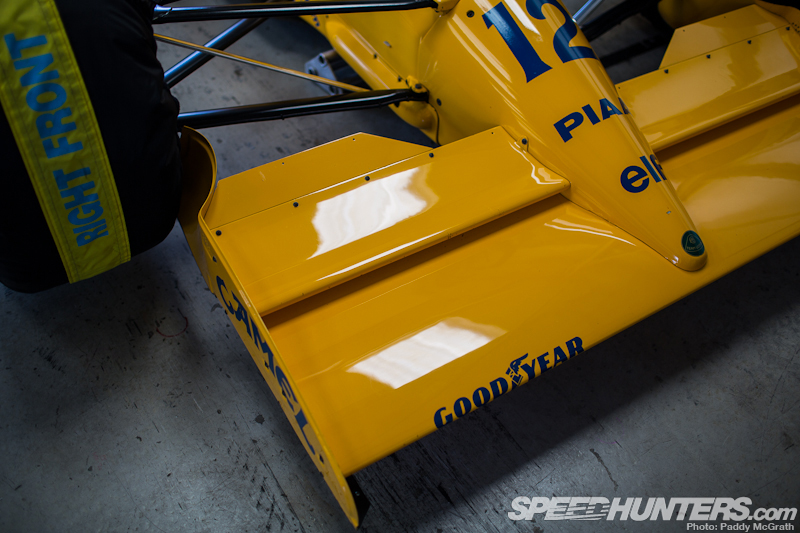 The car was designed by Frank Dernie and Mike Coughlan, the latter of which is now with the Williams F1 team. The car was built within quite a short time frame which may have played a part in its demise.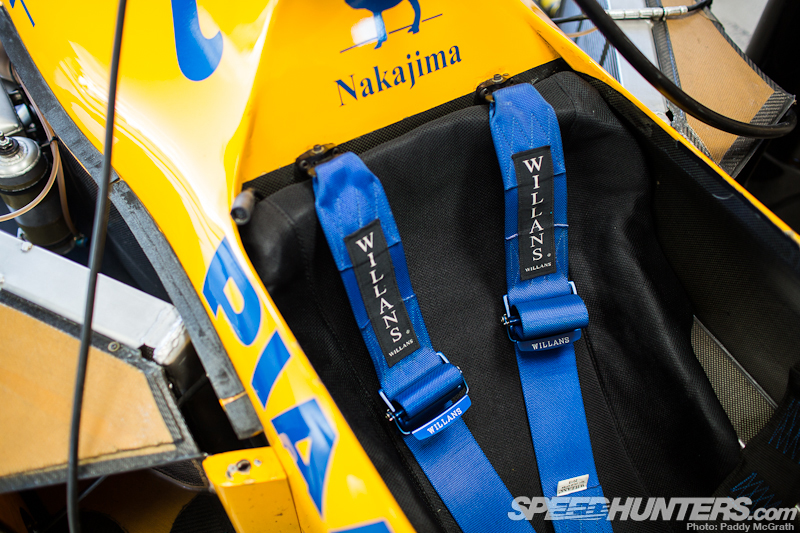 It's highest placing during the '89 season was 4th at several events. It was thought that the 101 was over 100BHP down on the McLaren's Honda V10 powered MP4/5.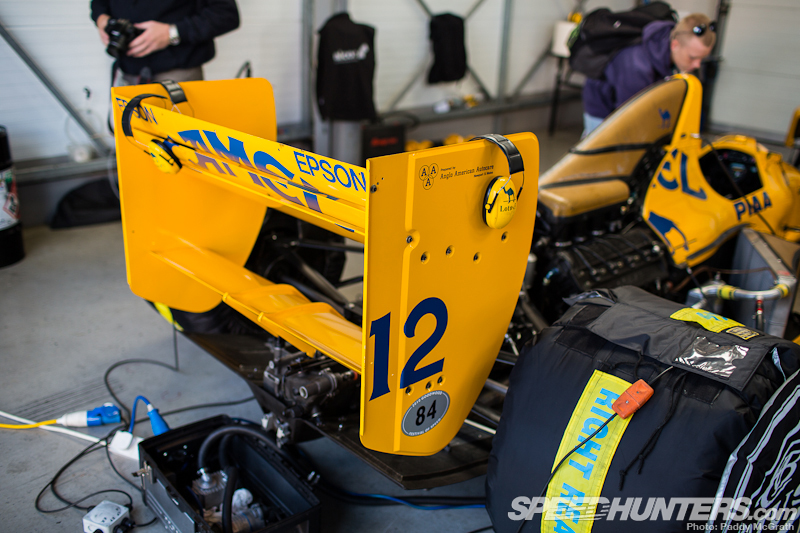 The much simpler aerodynamics are quite a contrast with today's cars although their operation is still quite complex.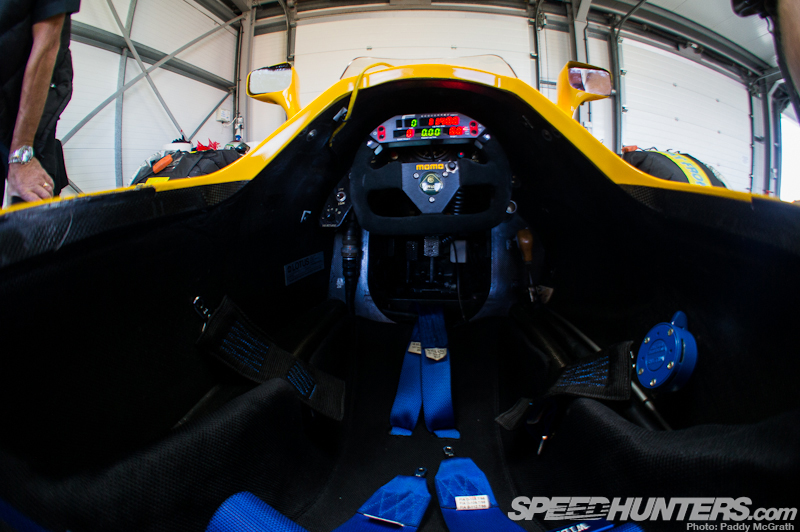 Inside the small cockpit and it's quite unnerving seeing how far forward the driver's legs are.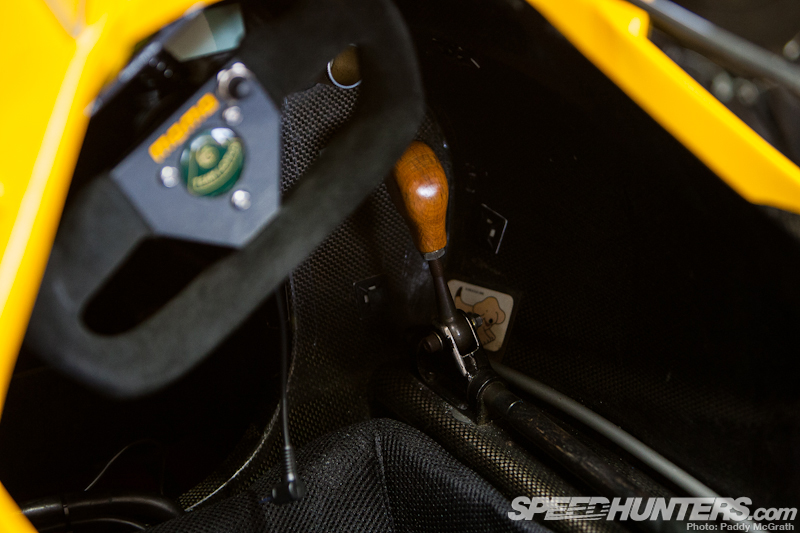 A six speed manual Lotus gearbox from an era where drivers needed to take their hand off the wheel to shift gear.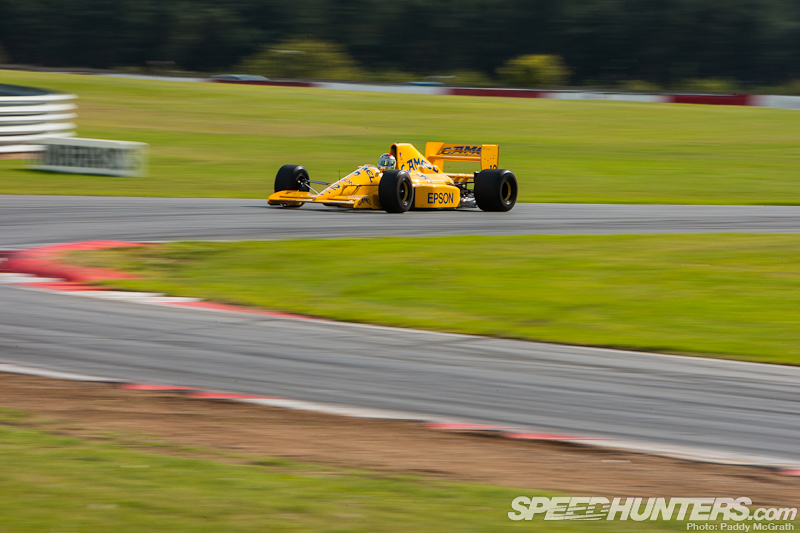 Although it never enjoyed any major success so to speak, watching the Camel liveried car assault Snetterton was a visceral experience.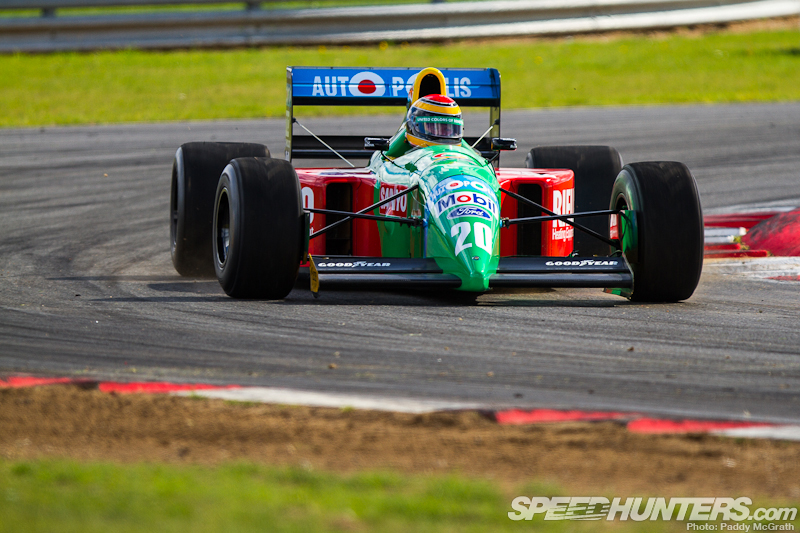 For 1990, Nelson Piquet moved from Lotus to Benetton Ford, behind the wheel of this Benetton B190-4.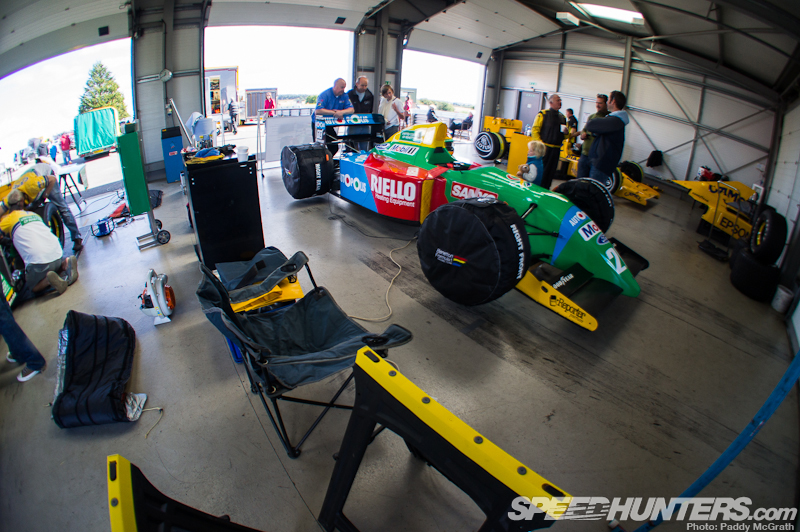 As it turned out, it would be a wise move for Piquet who would finish third overall in the championship with two back-to-back race wins at the end of the season.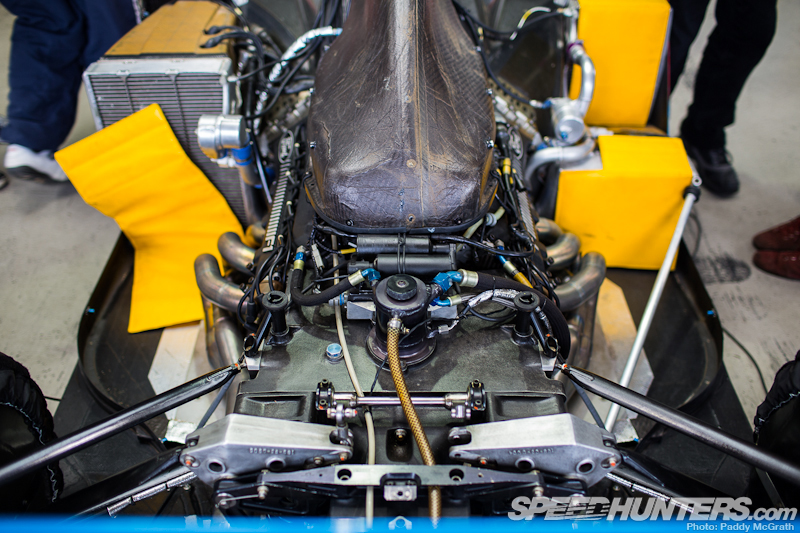 Benetton utilised a Ford HBA4 3.5 litre V8, the HBA being the successor to the legendary Ford DFV.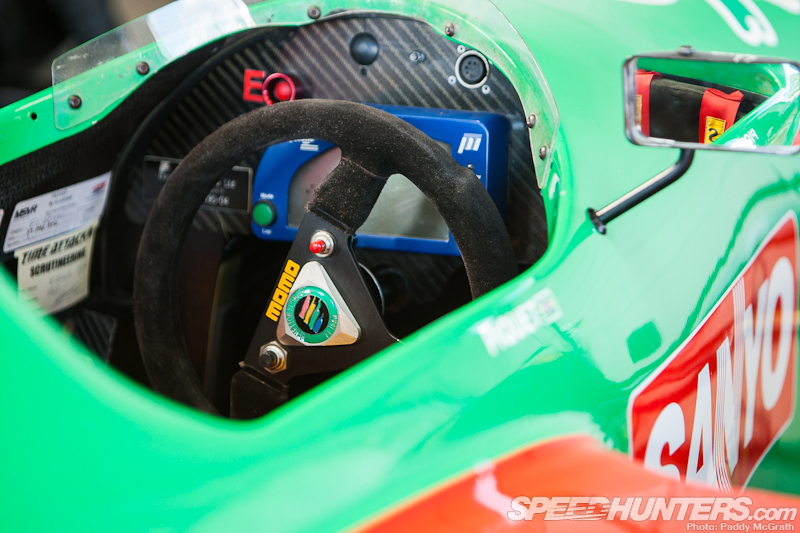 1990 was a tough year in Formula One and Benetton did themselves proud to stay with the pace of McLaren and Williams that year.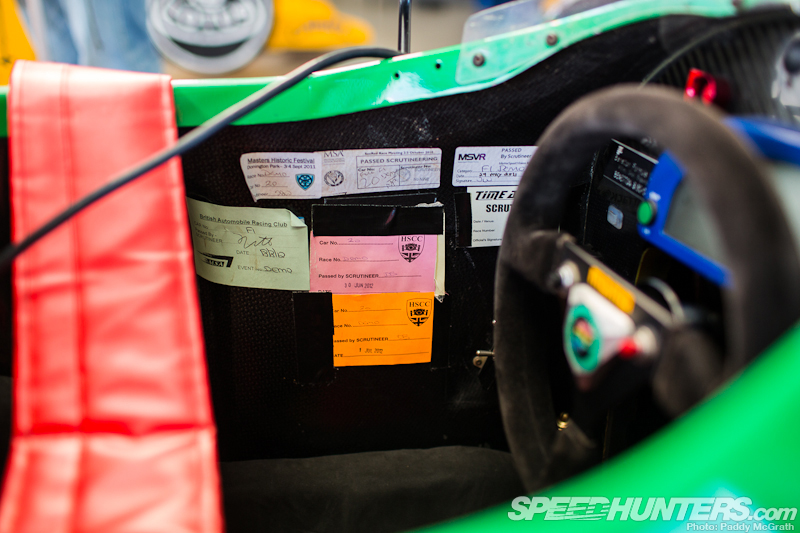 A look at the car's more recent history.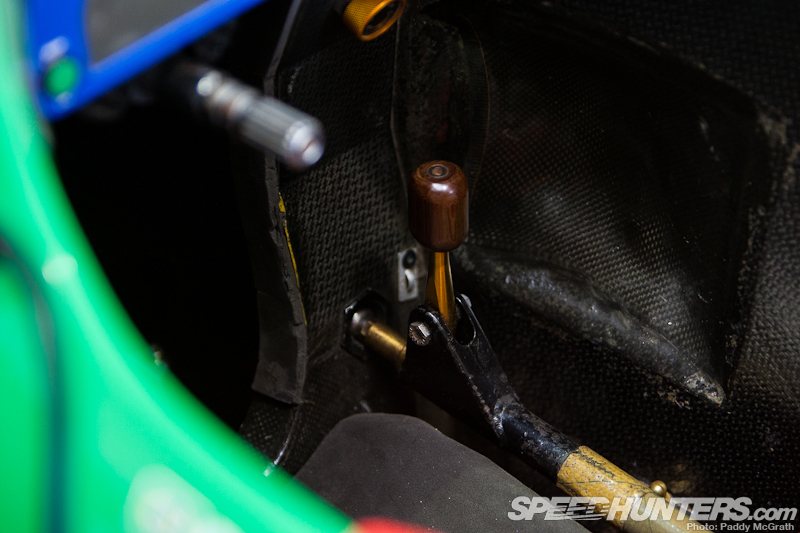 Like the Lotus 101, the B190 was a manual affair with a six speed H-pattern dog-box. I'll never look at wooden shift knobs the same way again.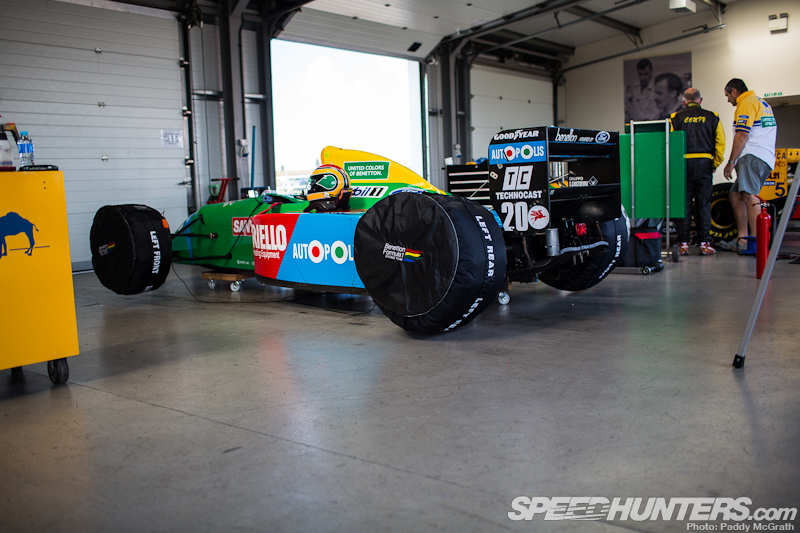 The fabricated aerodynamic steel wishbones with rose joints and in-board suspension acted via rocker arms.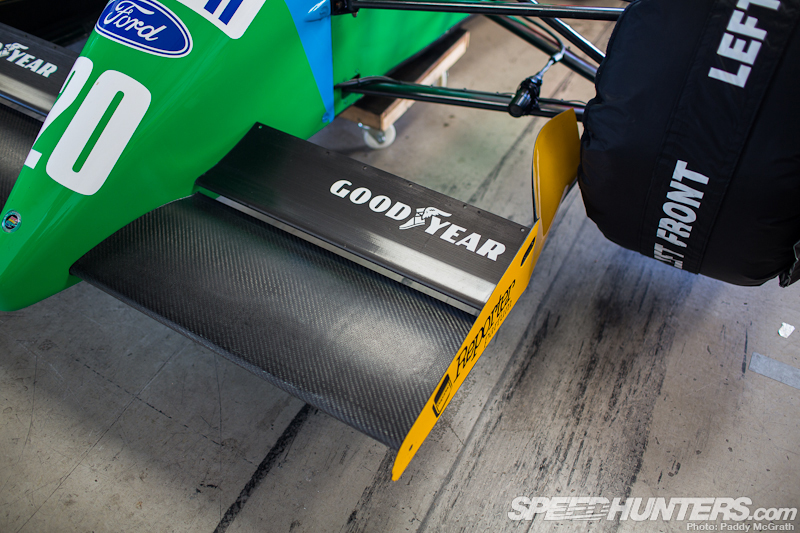 Like the 101, a low nose and simpler aerodynamics.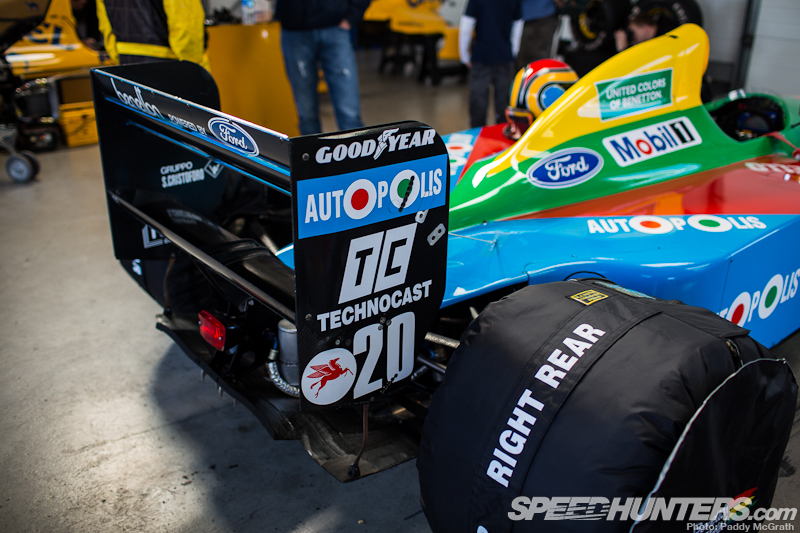 The HBA engine – which needs to be pre-heated to 40 degrees celsius before starting – produces around 600BHP at 10,500RPM with a 13,000RPM rev limit.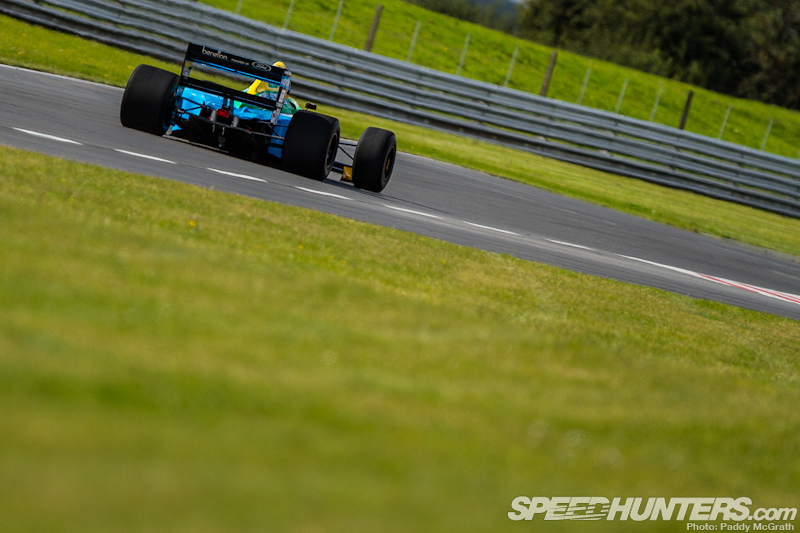 I'm sure the 370 wide rear tyres provide just the right amount of traction as the cars slingshots itself down Senna Straight.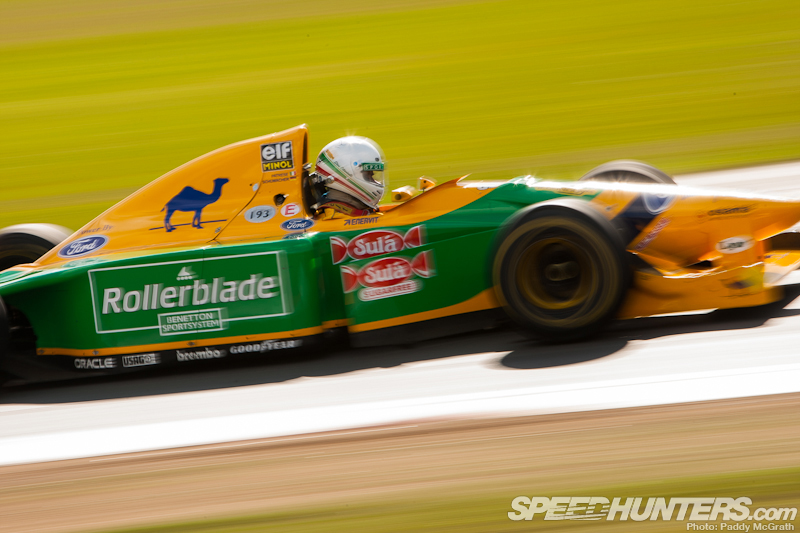 Finally we come to a car which seated who would turn out to be the most successful Formula One driver of all time – Michael Schumacher.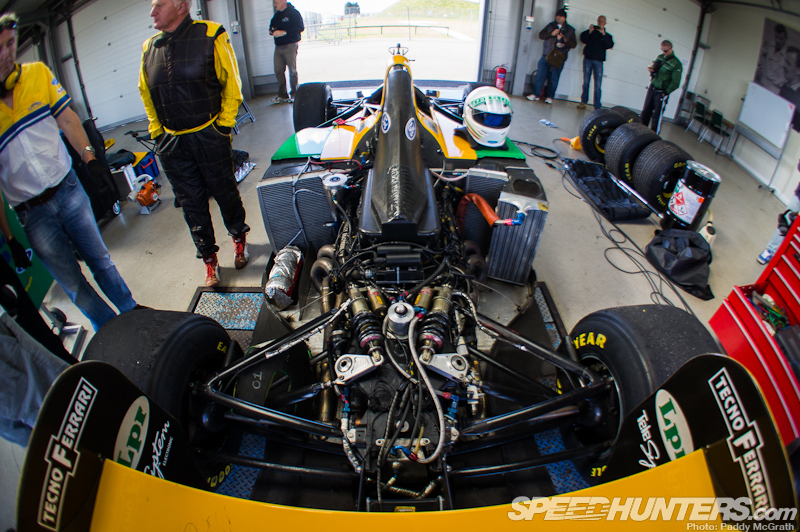 The B193 however was far more sophisticated than the B190 above …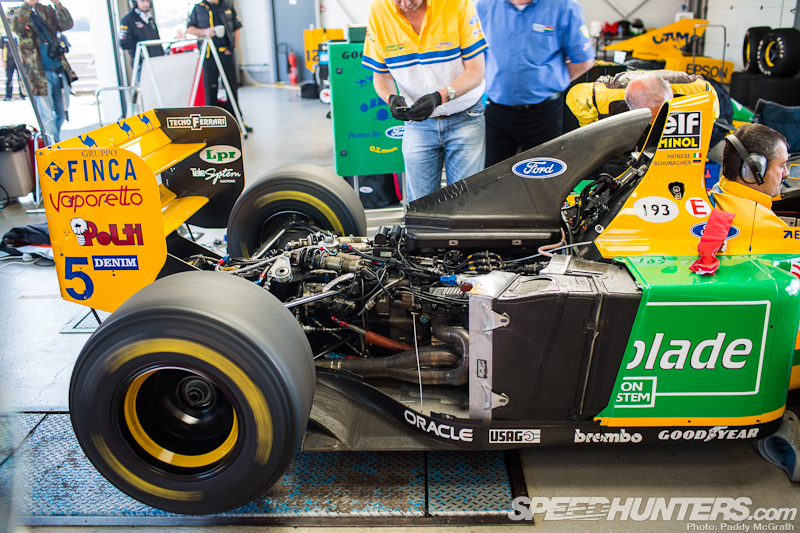 … featuring active suspension, a semi-automatic gearbox and traction control too. It's also almost identical to its predecessor the B192, albeit slightly narrower to comply with regulations.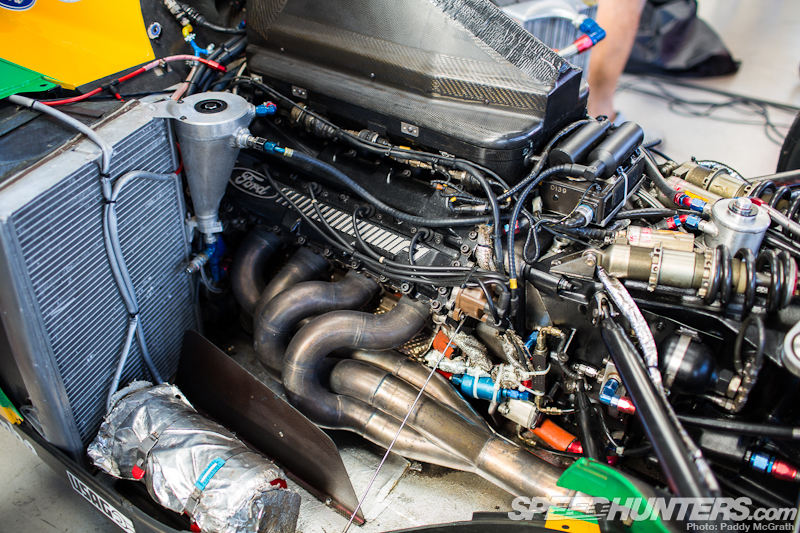 The B193 featured a revised Ford Cosworth HBA engine – still with 3.5 litres and eight cylinders.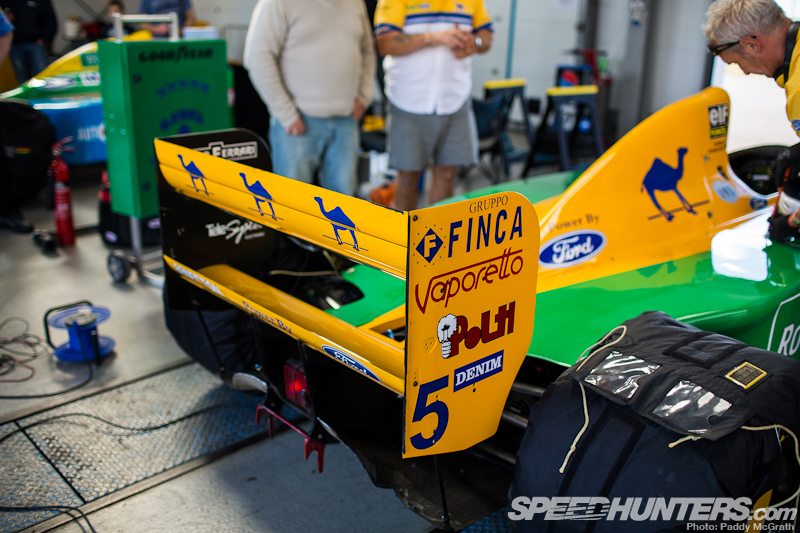 It's interesting to compare the aerodynamics from the B190 to the B193 – the rear wings actually look quite similar.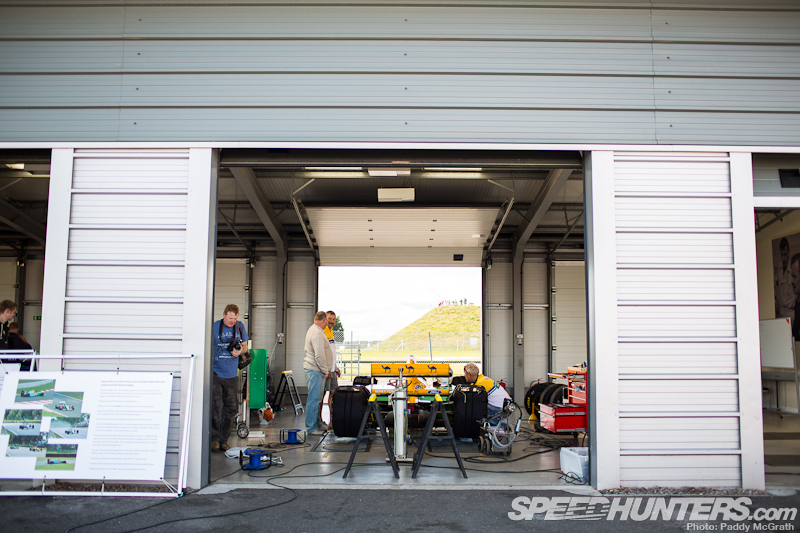 The carbon monocoqued B193 weighed in at around 640KGs according to some sources, with 730BHP at a maximum of 13,800RPM.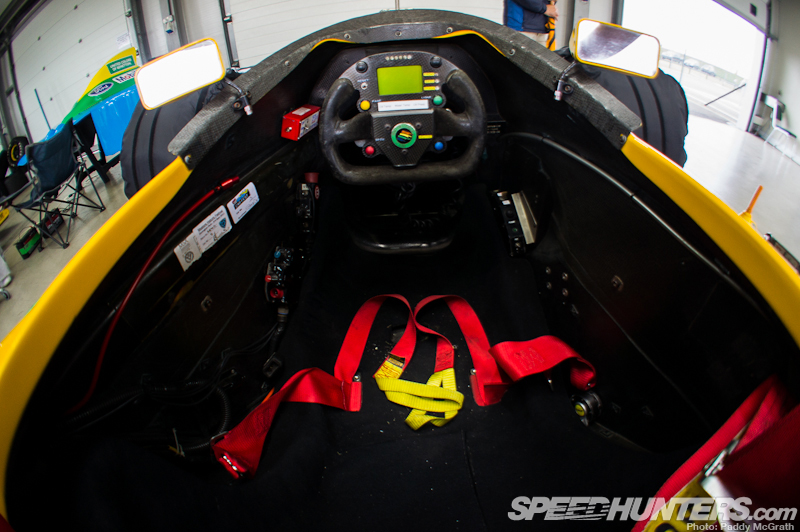 Inside the cockpit is much different compared to the above cars. More controls on the steering wheels along with a digital display and shift indicator.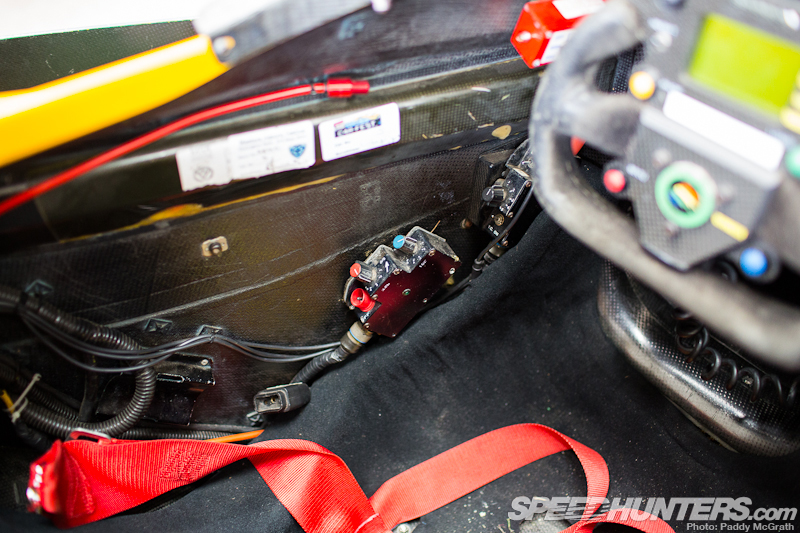 There's also controls for the driver to make small adjustments in-car.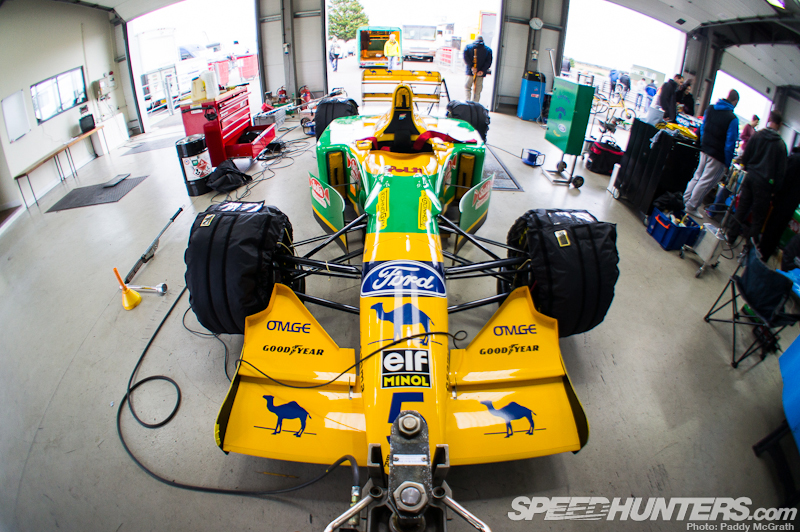 In comparison to the B190, the front wing has become slightly more complex with the 'raised' nose and upper part of the wing shaping around the front tyres.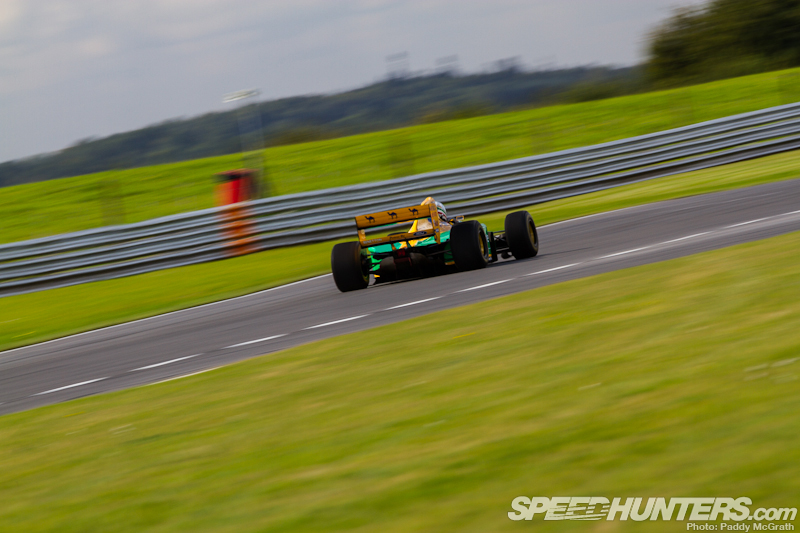 Although these cars are only four years apart, they're certainly not as different as you would imagine.
I'll leave you with this footage of Schumacher man-handling the B193 around Adelaide in 1993. If anyone has any further information or anecdotes about the cars above, I'd love to read them in the comments below.
–
Paddy McGrath
paddy@dev.speedhunters.com