Fredric does it again! This time he had the perfect event as he qualified in first place and then won overall. I just want to touch on some highlights before we get into our main coverage during the week.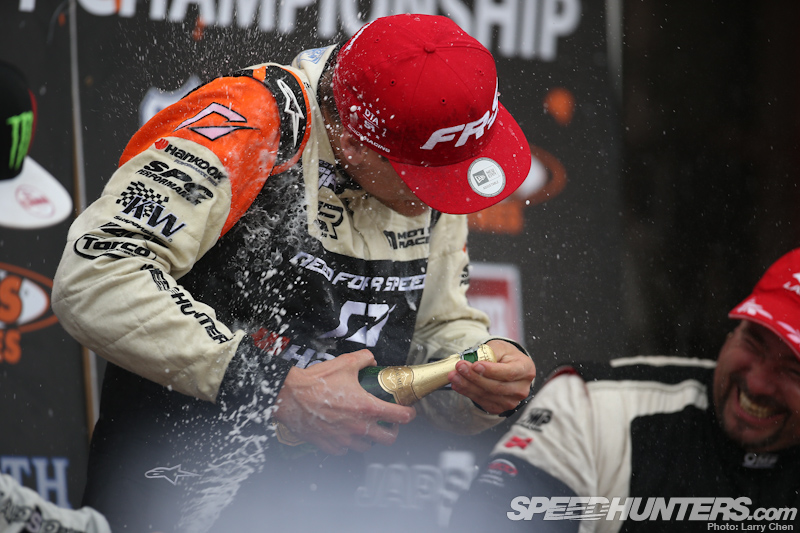 It seems as if the Norwegian Hammer carried the momentum from his second-place finish at Formula Drift Las Vegas.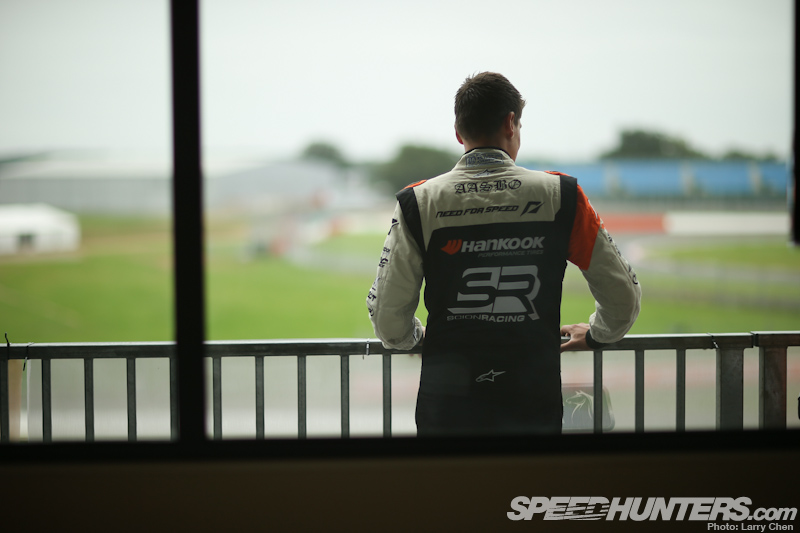 With all these exhibition wins, including Formula Drift Dubai, it makes you wonder how much longer till he gets his first win in the Formula Drift Pro Championship.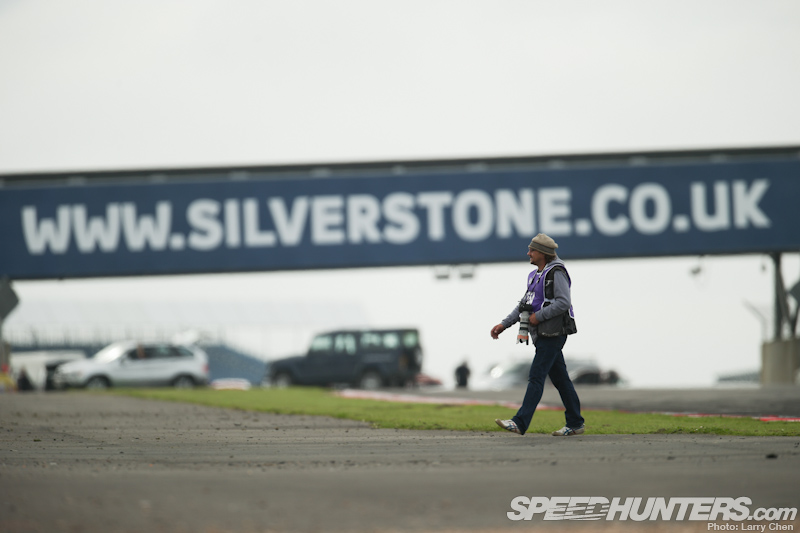 This was my first time to the UK, so I will be touching on that in a Through My Lens post. It was also the first time I had met Ross I'Anson…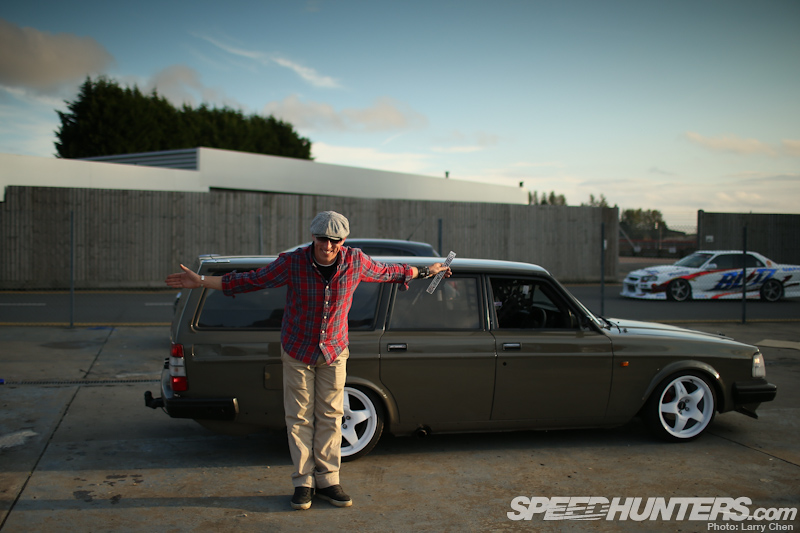 …and the first time I'd met Bryn Musselwhite. Now I have only one more Speedhunter left to meet and I've met them all.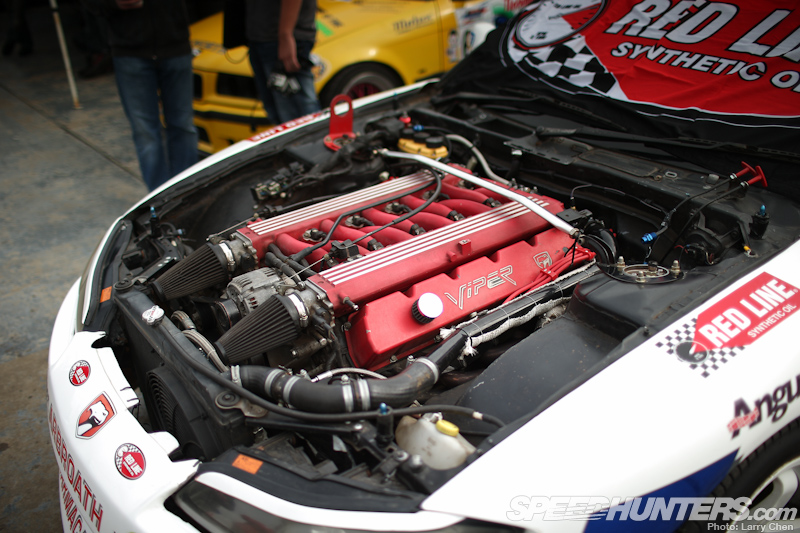 I did experience a bit of culture shock as there were very few V8-powered drift cars. It was also pretty crazy because the event was only one day, so it went by very fast.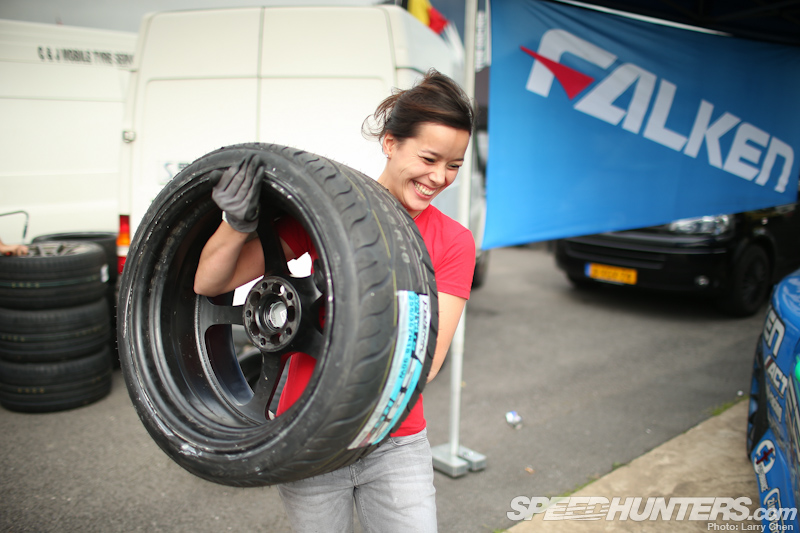 Camille Sebaoui, our French Speedhunters spokesmodel, is also a mechanic in the French Air Force – so she helped Fredric's team out as much as she could. She will be posting a blog on her experiences with working on a real drift team.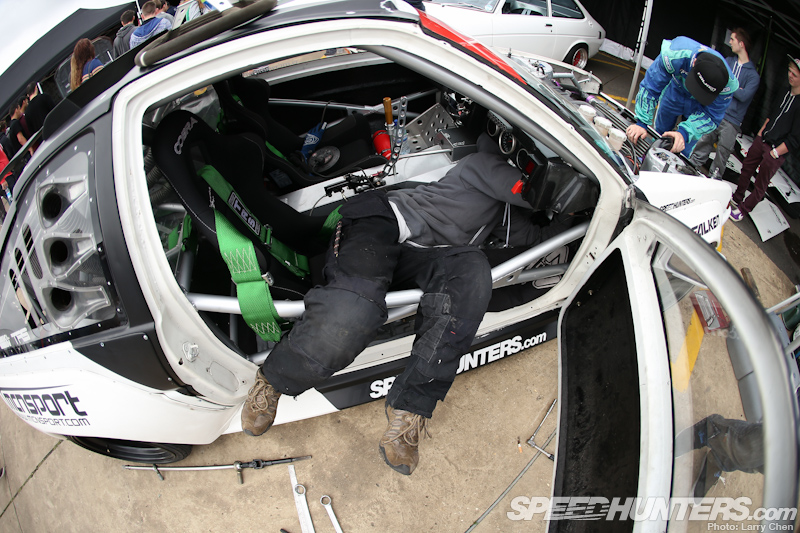 Darren McNamara's rotary-powered AE86 was plagued with problems the entire day.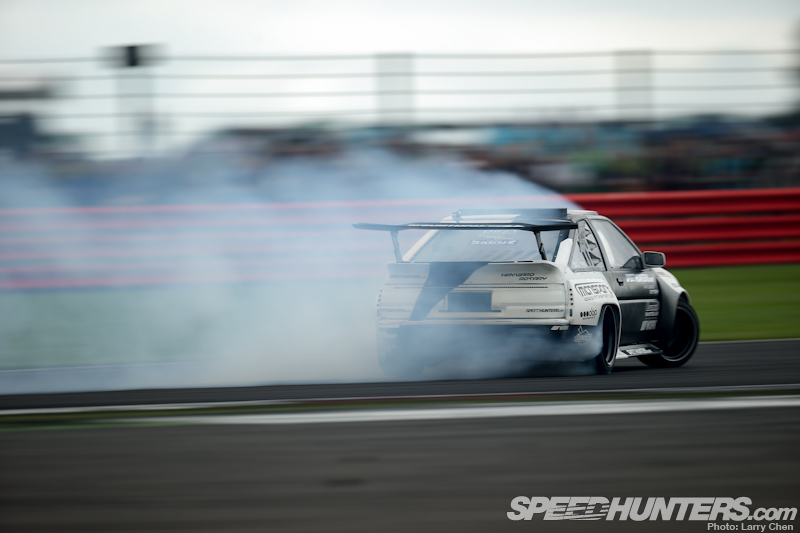 He still managed to qualify in fifth position, which was very high considering the troubles he had been having with his power steering.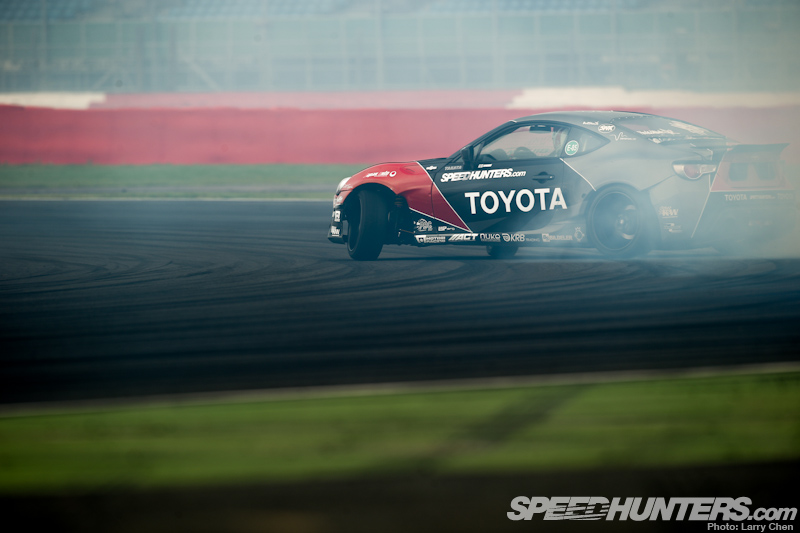 Right before Fredric went out for his first qualifying run it started to rain. However, he still pulled off an amazing run which gave him the number one qualifying spot.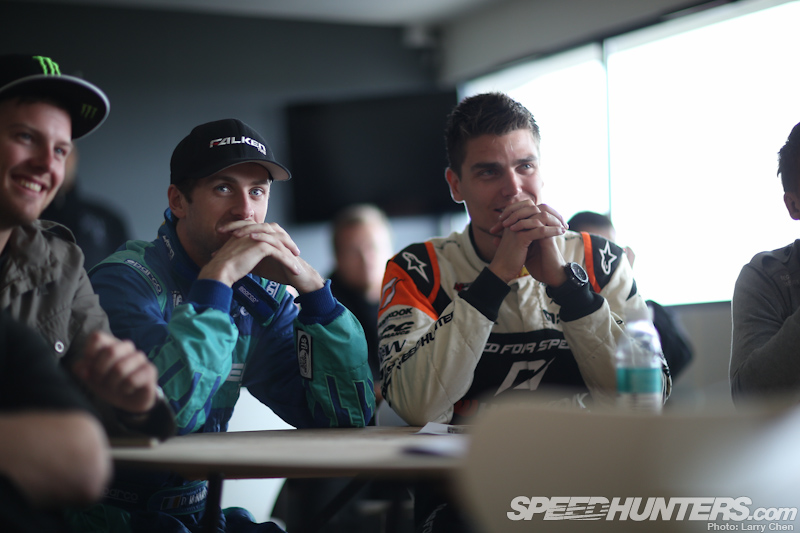 I sat both drivers down in our rental car to find out some more details about their day at Silverstone. Make sure you keep an eye out for this interview.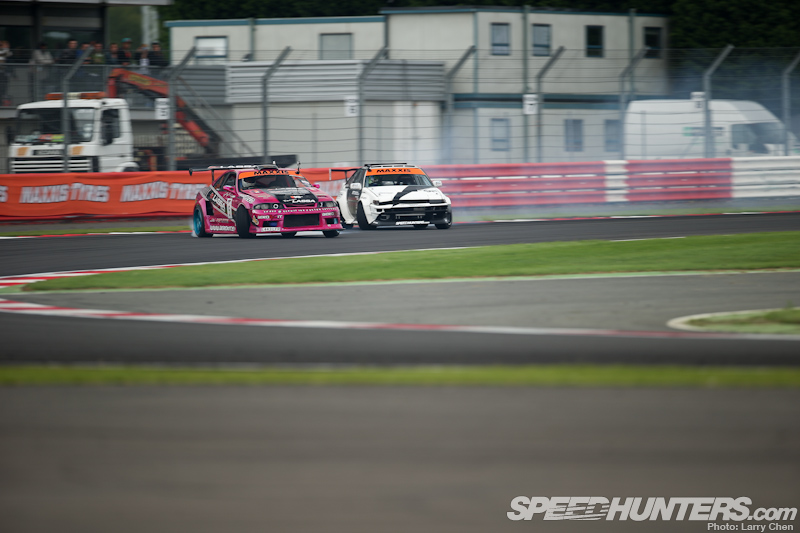 D-Mac eventually met up with Simon Perry in his Nissan R33. It was a very close battle, but Darren made some mistakes and the win was awarded to Simon.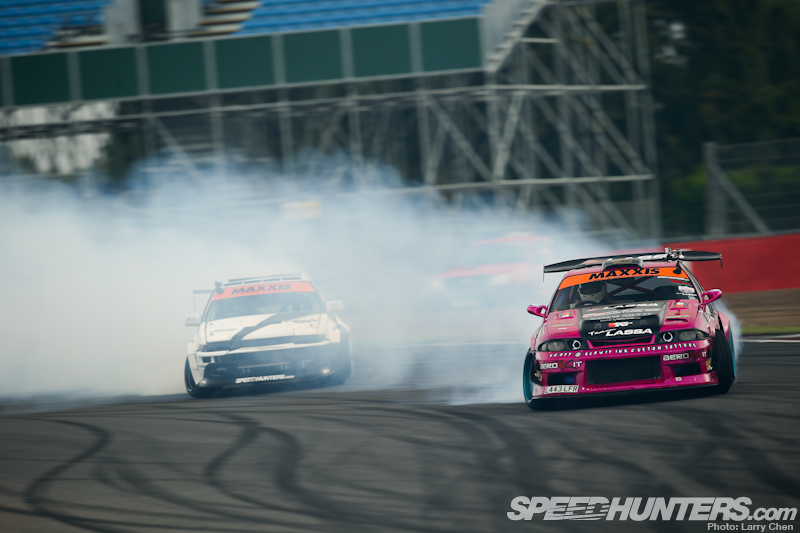 He ended up in fourth place, just shy of a podium spot – which happened to be the same result as last year.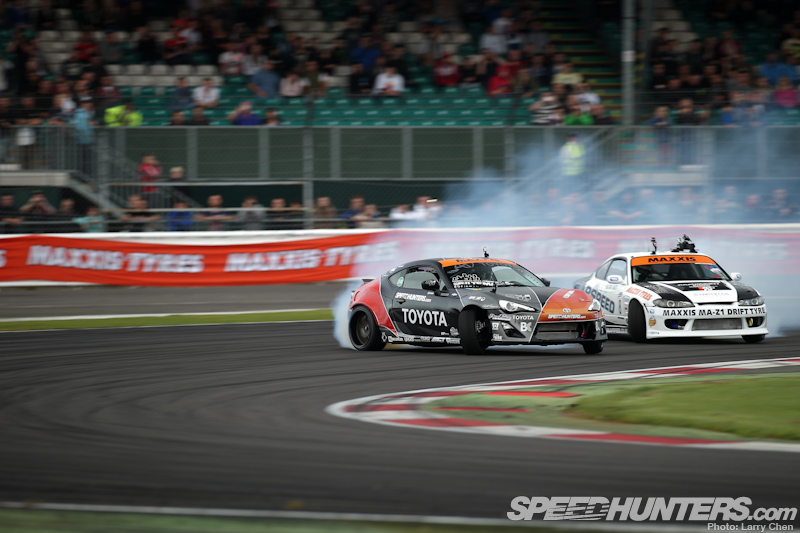 Fredric crawled up the Top 16 ladder to meet the current BDC points leader, Paul Smith.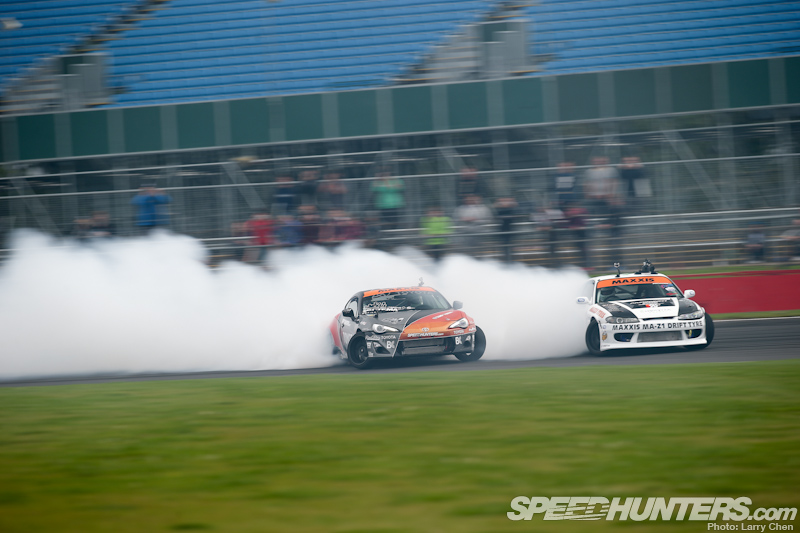 The battles were very close with Paul and Fredric evenly matched. So they went One More Time.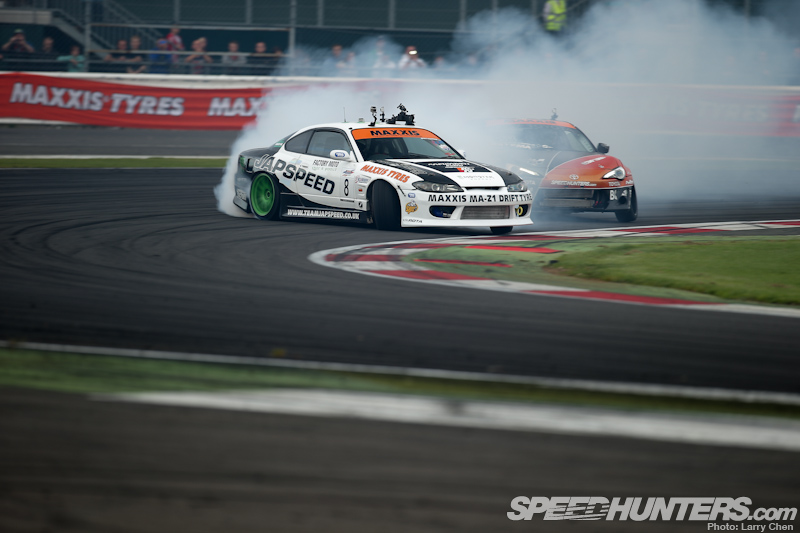 On Fredric's follow run he stuck to Paul like there was a tow cord attaching them together.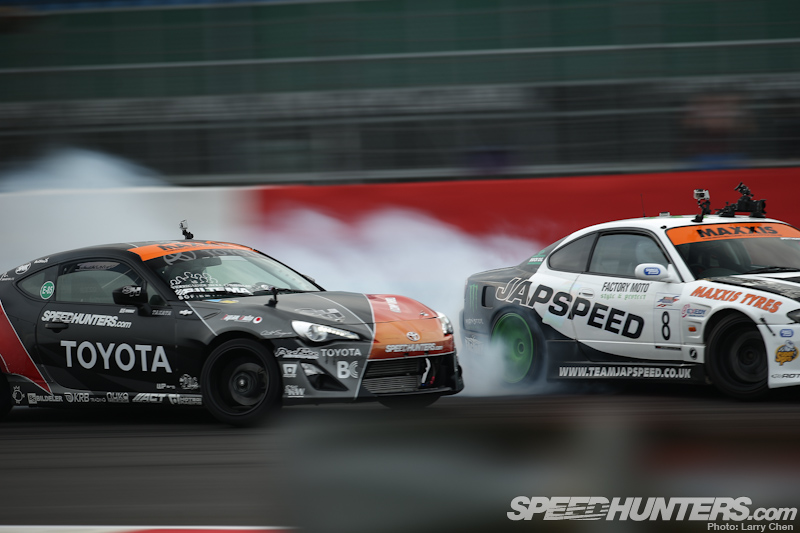 It was utterly amazing and it was some of the best high speed tandem I have ever seen.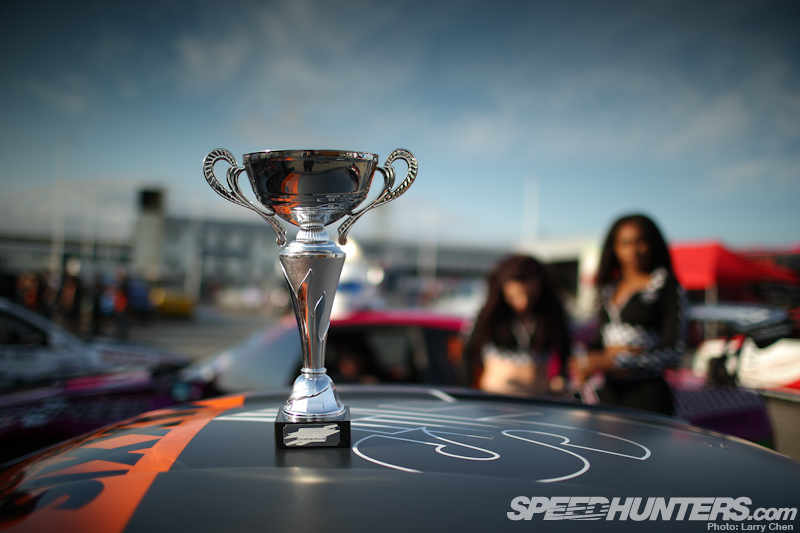 That is it for now, but stay tuned as we update you guys with more happenings from Trax. I will also be following Darren all week long as he makes his trip back home. He will be preparing the D-Mac 86 for the Prodrift finale in Ireland.
Larry
larry@dev.speedhunters.com
More articles about the BDC on Speedhunters