When you head to a traditional-themed Hot Rod and Custom event such as Billetproof, you might expect a fairly uniform selection of cars that adhere to similar styles. In reality though, the truth is anything but that. These guys and gals may run in the same crowd, but their specific machines occupy so many different ends of the automotive spectrum. Some build their cars for pure speed, some for pure style, and others for pure grins – yet everyone seems to get along. It's something I wish was more prevalent in today's increasingly divided car enthusiast world.
With that said, I'd like to go ahead and continue my observations from Billetproof 2012 with another set of eclectic machines – starting with the '62 Chevy you see above.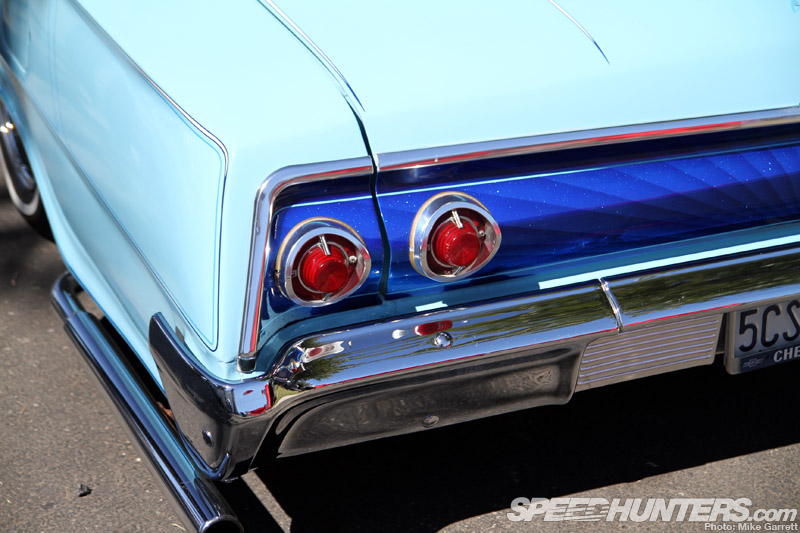 This '62 was done with the increasingly popular mix of Lowrider and Custom elements that is sometimes known as "Bellflower Style" – named after the city where the style originated in the 1960s. The long tailpipes on each side would also come to be known widely as "Bellflower Pipes".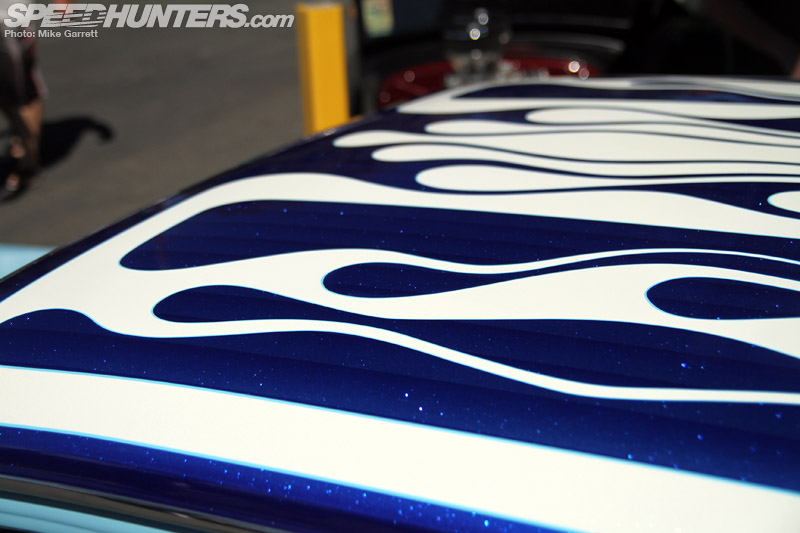 Most of these cars let their stock bodylines speak for themselves and instead defined themselves through their high quality paintwork. This particular car had a light blue body with white and blue metalflake flames over the roof.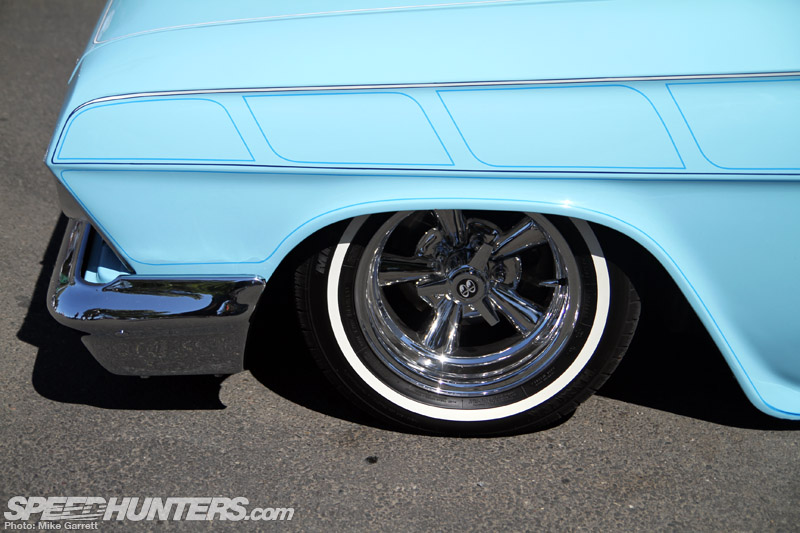 These Bellflower Style cars are all about the details, and having the correct wheel and tire setup is massively important. In this case we have the proven Astro Supreme with knock off centercaps and skinny white walls.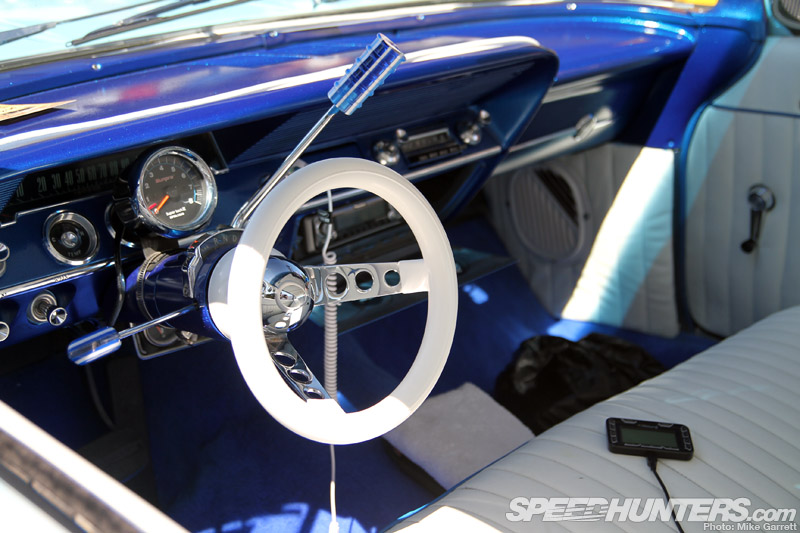 Has anyone ever driven a car with a steering wheel this small? I'm not quite sure I would have the amount of arm strength needed to get this thing down the road.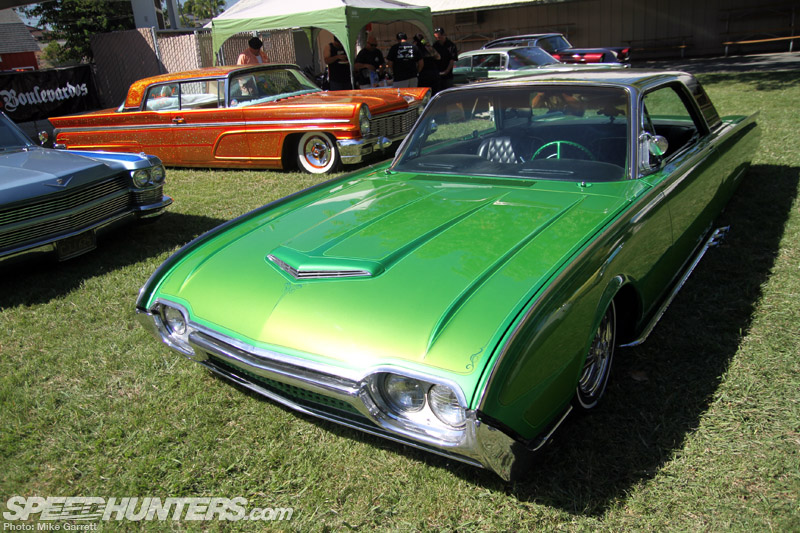 Now we move on to a Ford Thunderbird that's been done in a very similar style to the aforementioned Chevy. If you have a car from the early '60s and are looking for a period correct customization style, there's really no other way to go.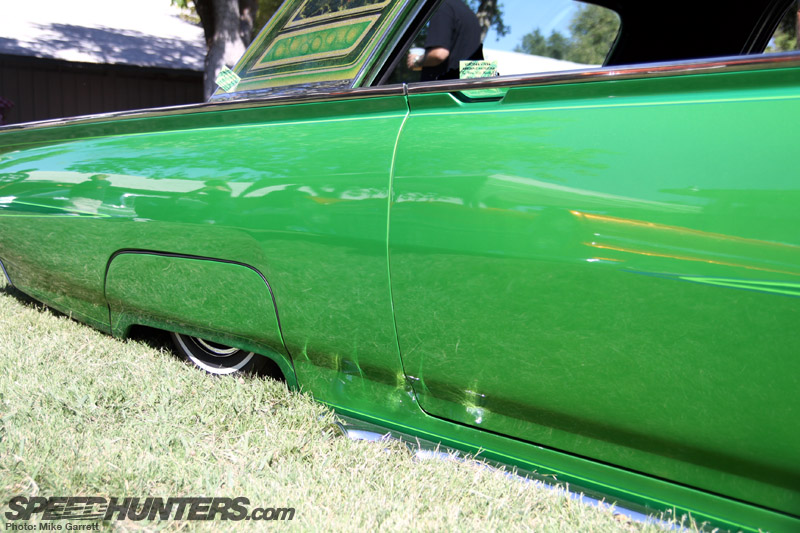 The smooth, angular profile of the Thunderbird is made that much better when the car is sitting on the ground. In fact, thois car is so low you can hardly see the pipes beneath the rocker panels.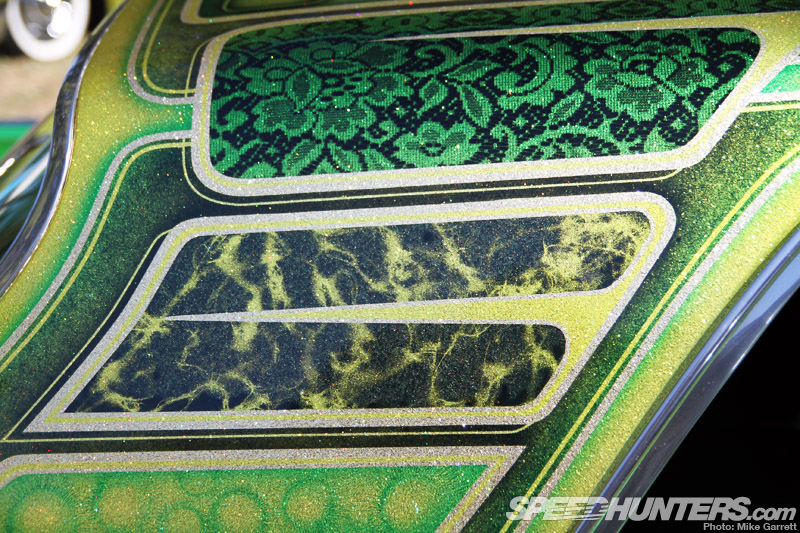 The strange thing about these '60s era customs is that despite their bright colors and intricate paintwork, they never look like they have gone "too far". They are built with just the right amount of restraint. I suppose that's one thing that separates them from some of the more extravagant Lowriders that would come later on in the '70s and '80s.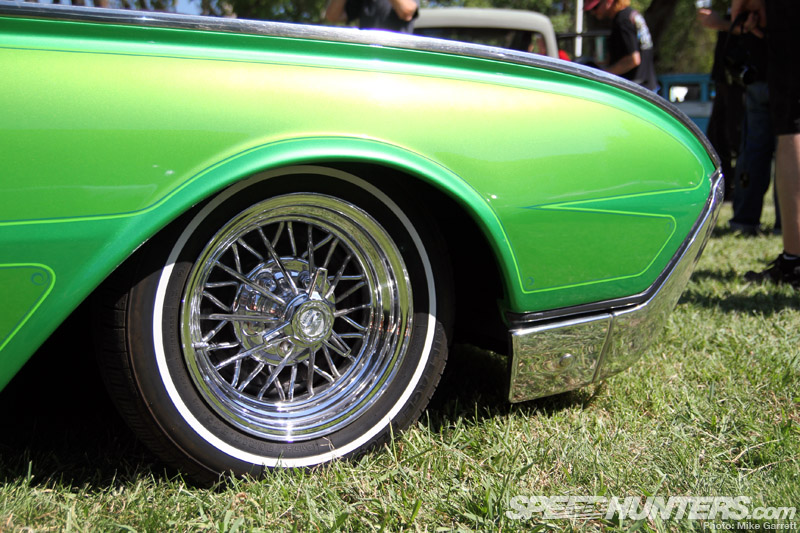 I've never been too keen on wire wheels personally, but this is one of the cases where I make an exception. In fact, after seeing them on Starlite Rod & Custom's '55 Nomad project I'm beginning to really dig a proper set of wires under the right circumstances.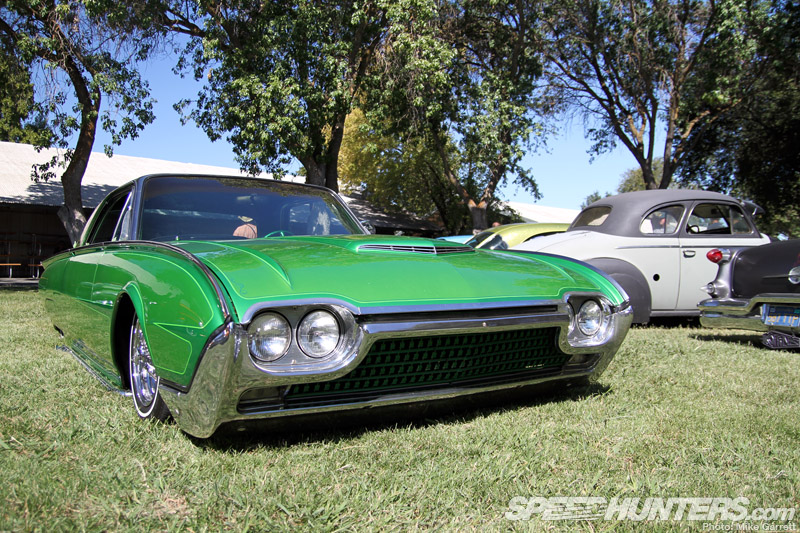 I know I've written before about how much I like the '61-'63 Thunderbird body style, and this car is a perfect justification for that.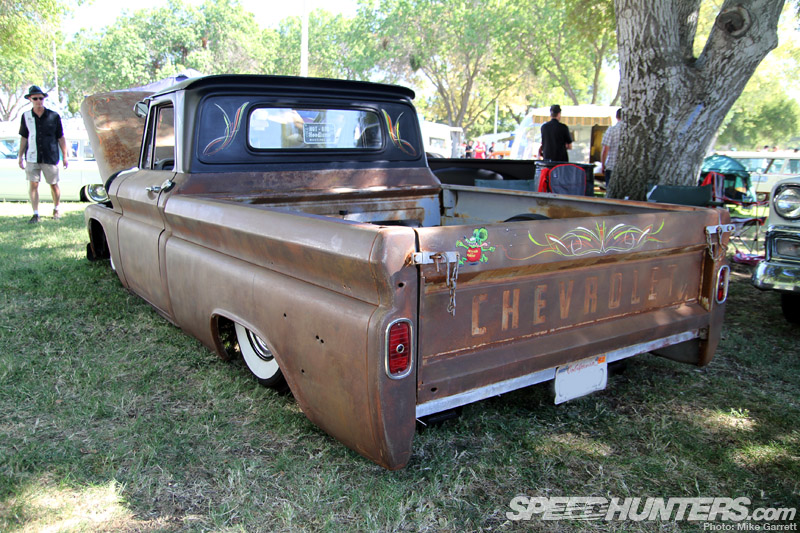 Pickups are always a big part of the Billetproof experience, so there was no way I could do this without including a truck. This bagged and rusty Chevy C/K was one of the haulers that caught my eye this year.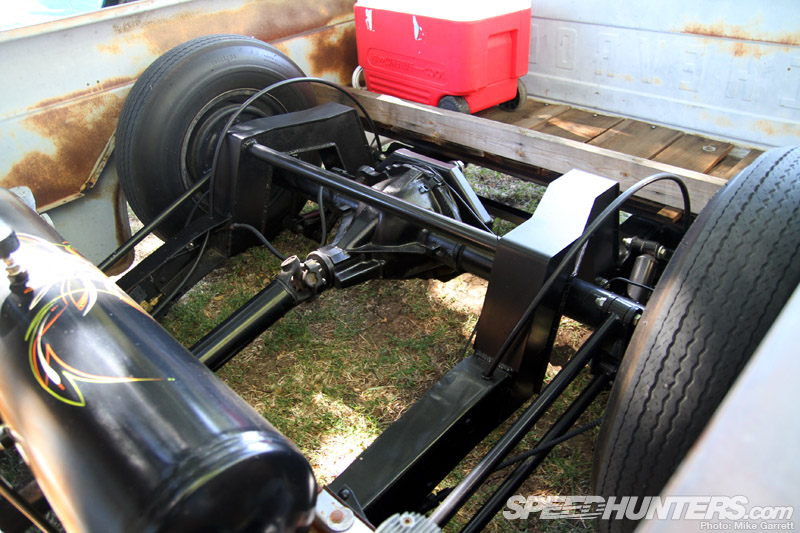 When you see something like this, one part of you says "Well, there goes all the usefulness of this truck". An even bigger part says "Who cares? This thing is bitchin'!".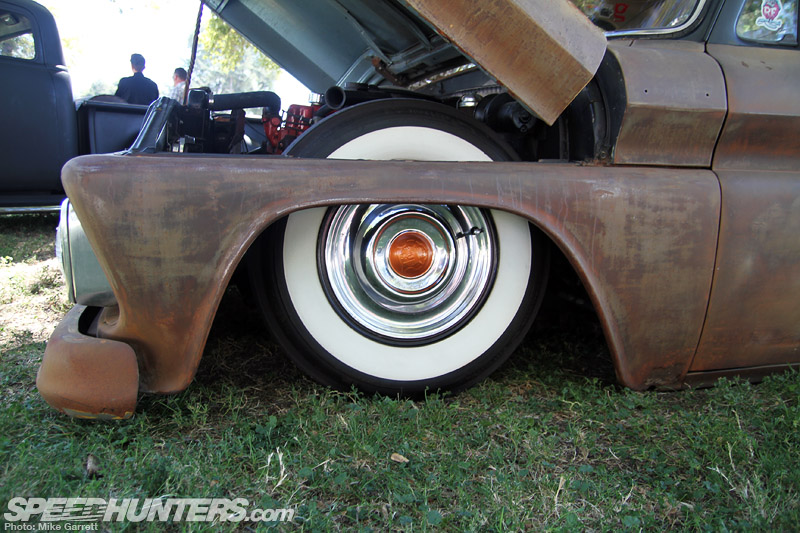 The look of the the tire rising above the fender is undeniably cool. There's really nothing that's period correct on this zombie truck and that's a large part of what makes it so cool.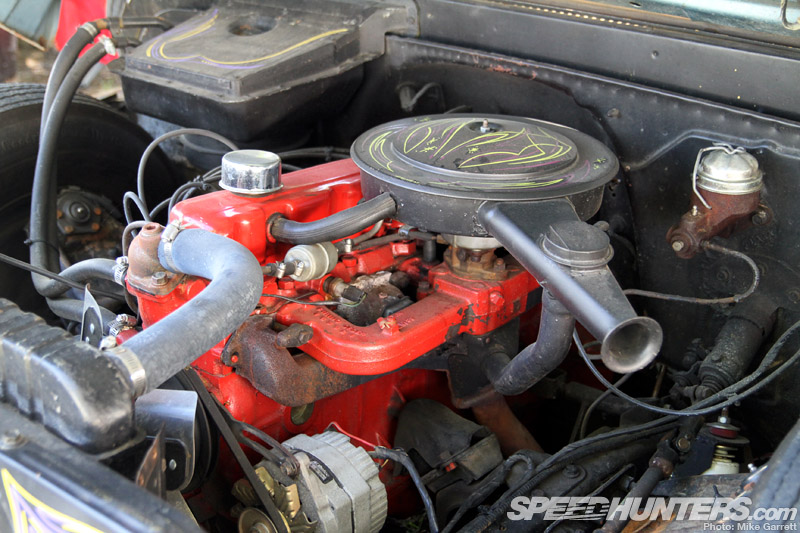 The very stock looking inline six under the hood suggests that this thing was not built for performance.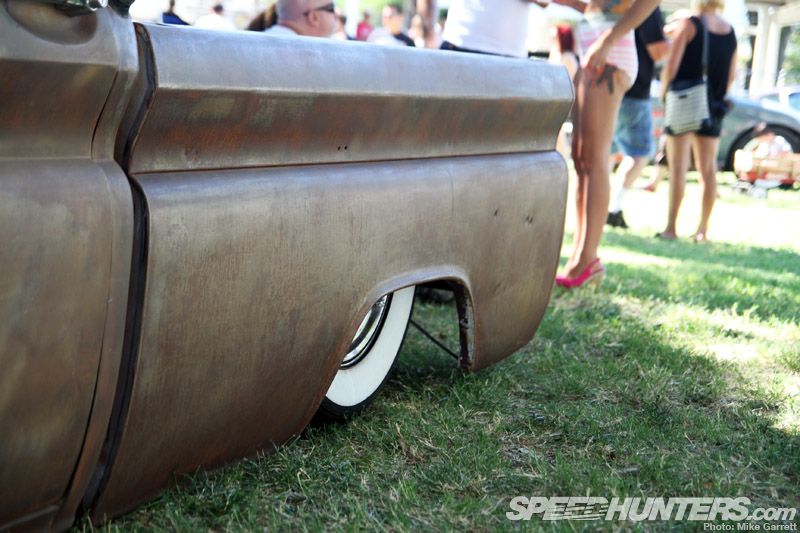 I just wonder if off-roaders or people that tow huge trailers come up this guy and say "Hey man, you ruined your towing capacity and ground clearance." You know, just like some people complain about performance cars having anything done to them that doesn't improve lap times.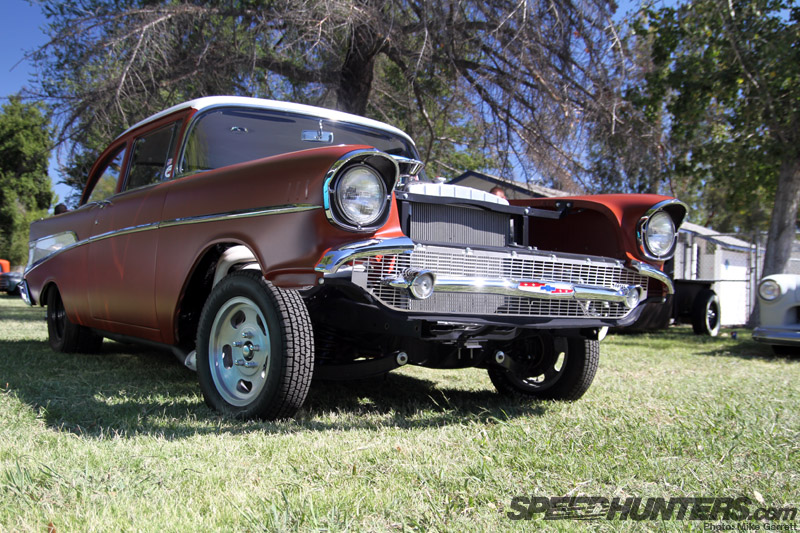 Now we move from a trio of leisurely cruisers to a machine that looks like it actually gets down the quarter mile pretty well. Again, it's part of the diverse mix of vehicles that Billetproof always brings out.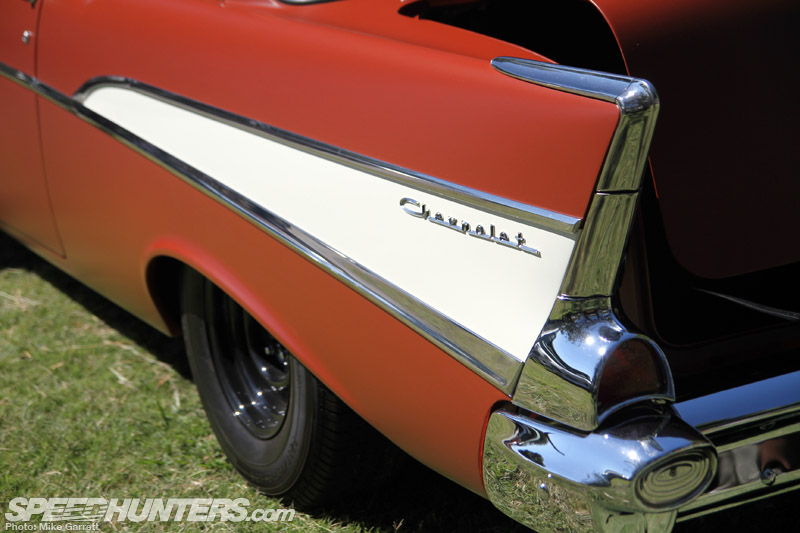 Yesterday I included an immaculate '55 Chevy Gasser in my spotlight roundup, but this one was built out of the slightly less common '57 body style.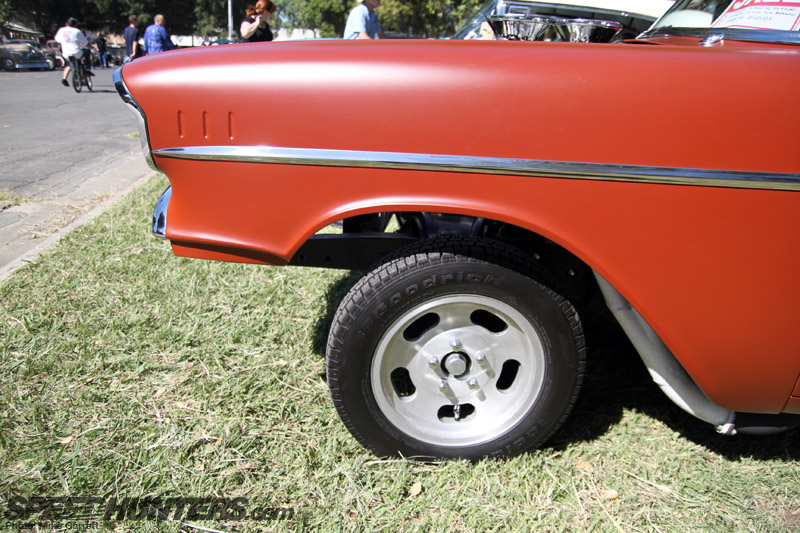 There's just something cool about mismatched wheel setups – in this case skinny slot mags up front and big wide steelies in the rear. The lack of a front bumper also makes for an all-business look.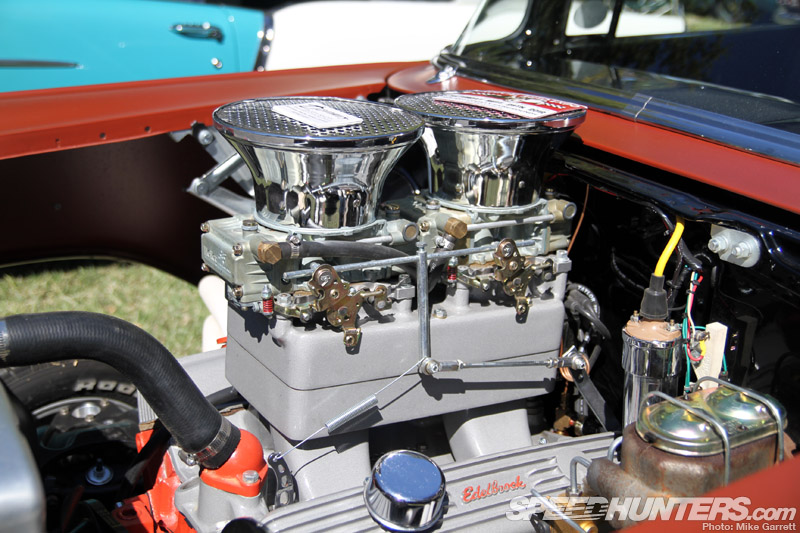 Like the '55 I shared yesterday, this car is also powered by a small block that's fed by a dual quad carb setup. Besides the added power, the visual impact in the engine bay is fantastic.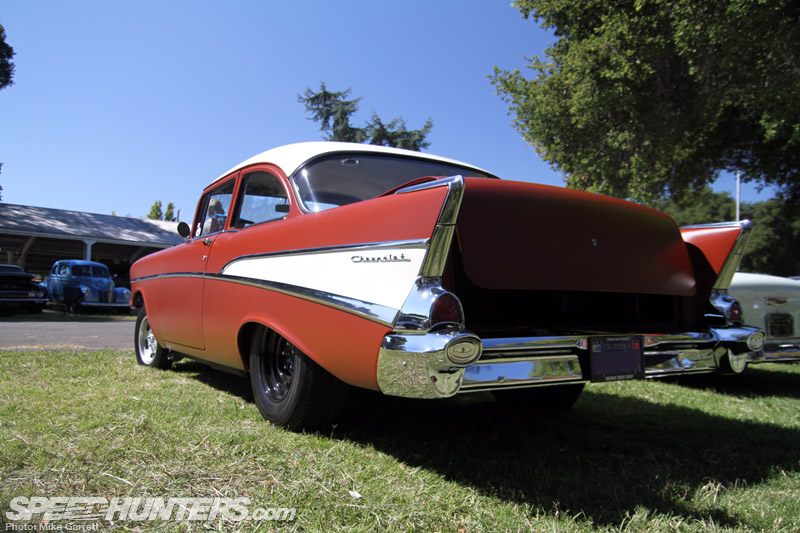 I love Gassers. There's just no denying it. Now if I could just find a way to get one into my garage…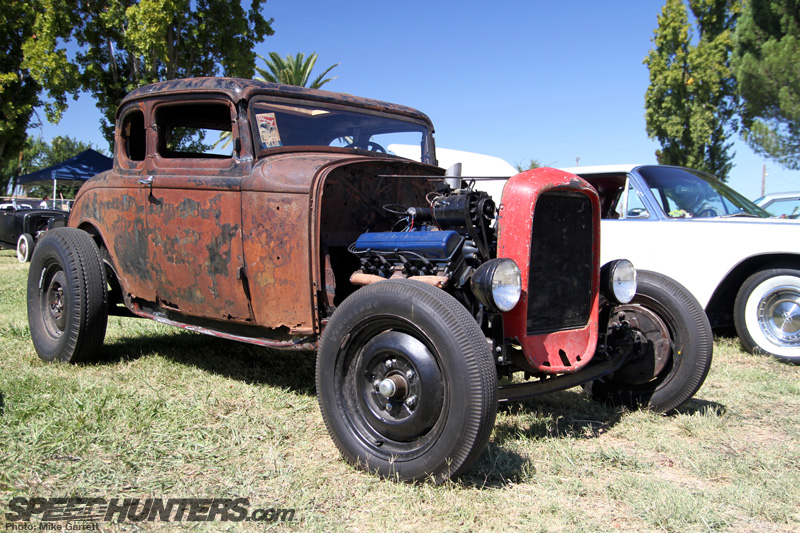 Next up we have a '32 Ford that perfectly embodies the spirit of Billetproof. It's a rusty old thing – something that many would write off as a piece of junk. Yet it feels right at home here.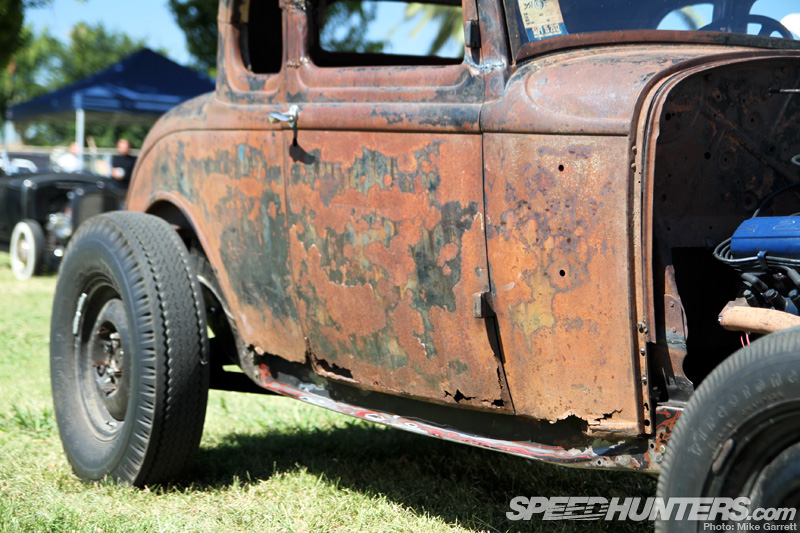 Now I'm not quite sure when this particular car was built, but it had the feel of a Hot Rod that was constructed in the 1950s and then abandoned for more than half a century.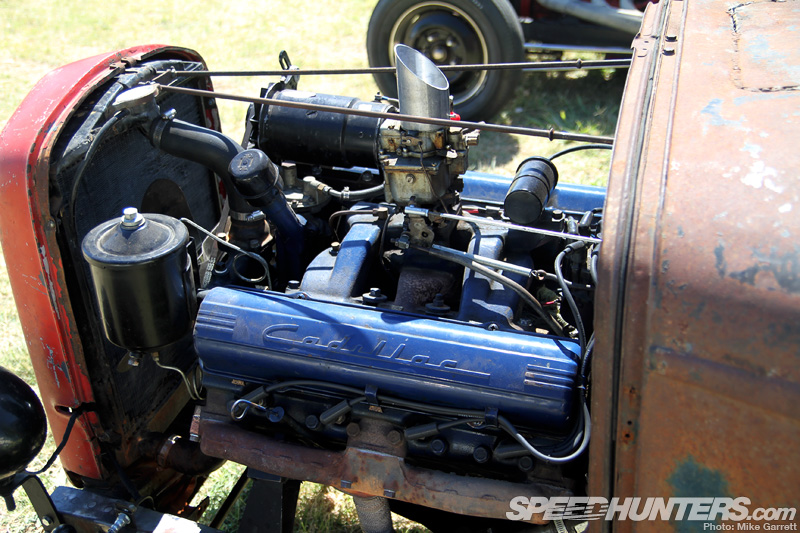 Everything on this Coupe looked like it had been heavily massaged by the hands of time. From the old Caddy V8 in the engine bay…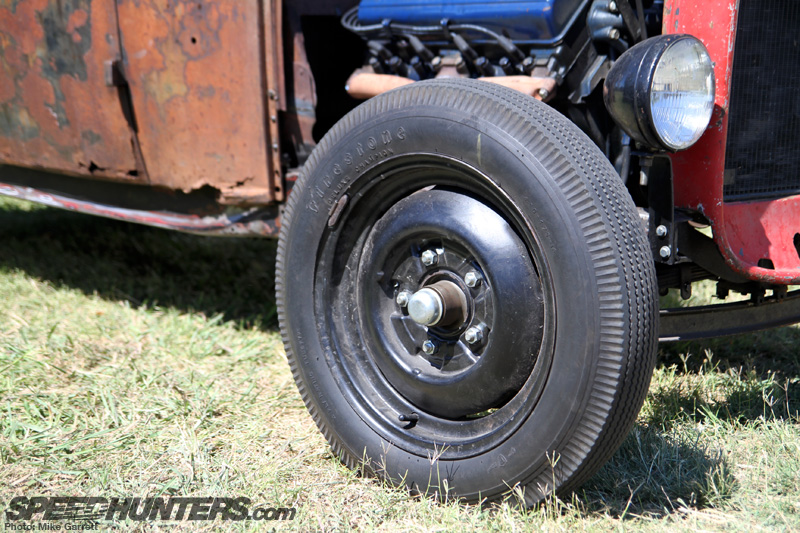 …to the black steel wheels and period correct Firestone rubber. Very no frills and to the point.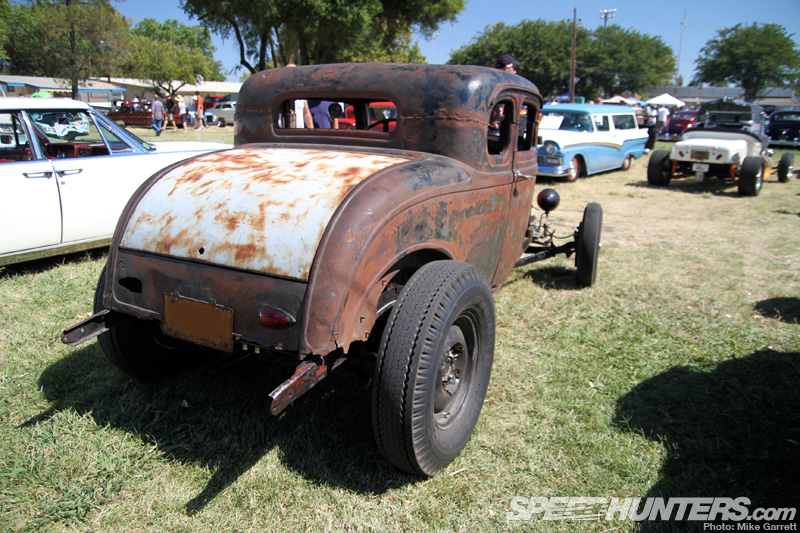 If this car didn't sit in a barn like this for several decades, someone sure did a hell of a job of making it look like it did. Either way, the result is damn cool.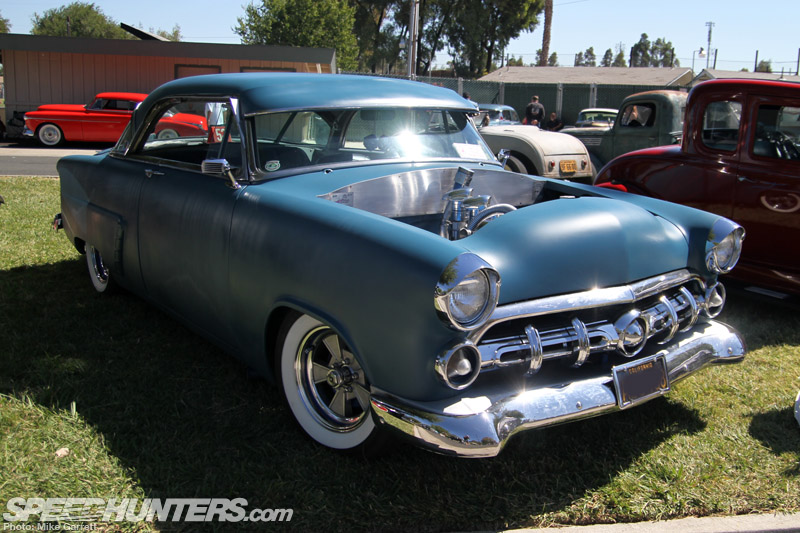 Finally, I close out my Billetproof coverage with one more of my favorites of the event – a 1952 Ford Victoria hardtop based out the East Bay city of Livermore.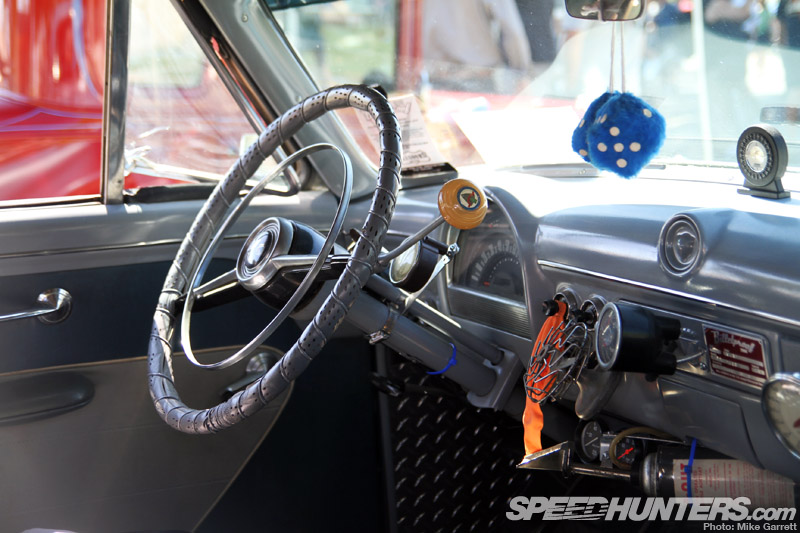 What I liked about this Ford was the way it effectively combined traditional custom touches with a bit of a high performance kick.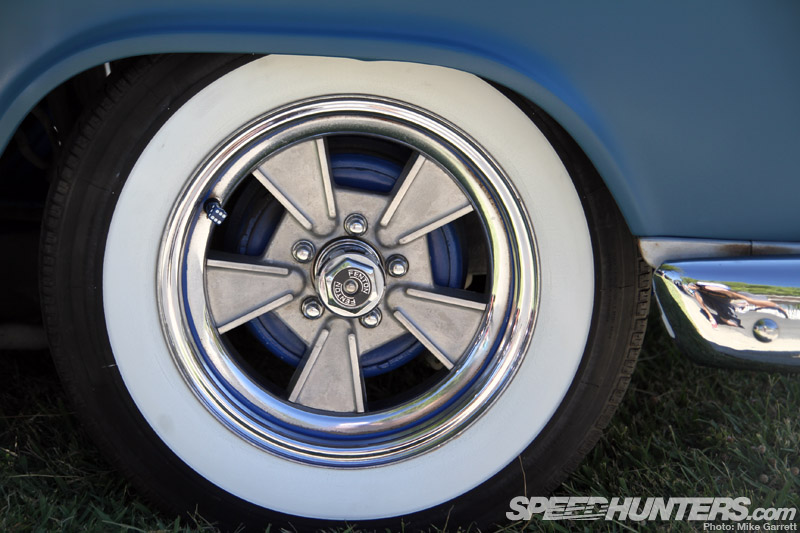 The mild lowering job, fat white walls and vintage wheels are all things that are pretty common for this type of car. The same goes for the satin blue paintjob.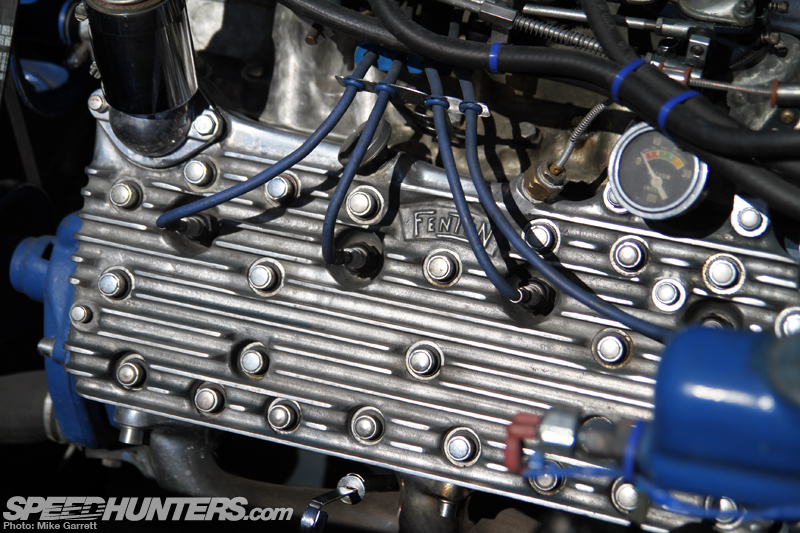 But under the hood, the Flathead V8 has been upgraded with a number of speed parts including a set of Fenton heads. This would actually be one of the last Flathead-powered passenger cars offered by Ford.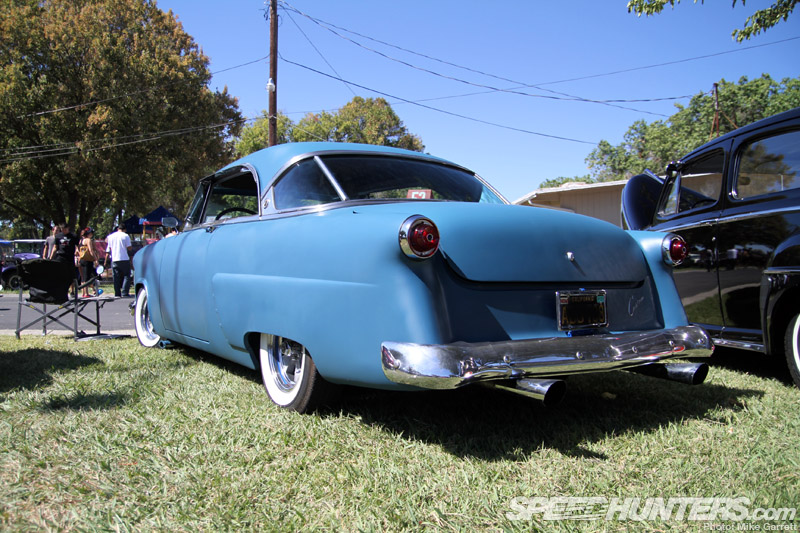 The resulting creation is something that's not quite a Lead Sled, and not quite a Hot Rod. It's somewhere in the middle and I'd say that's a fine note to close out my Billetproof 2012 coverage with.
I hope you enjoyed this look at one of my favorite events of the year.
-Mike