One of the most talked about time attack machines on the planet has lived up to the hype. Friday morning Australia time the Nemo Racing Mitsubishi Lancer Evo, piloted by Australian V8 Supercar driver Warren Luff blasted a 1:26.913 lap in the very first Open class session of the event, before going 1:25.7400 in the next! The time destroys that set by Eiji 'Tarzan' Yamada in the Cyber Evo at last year's event by more than three full seconds!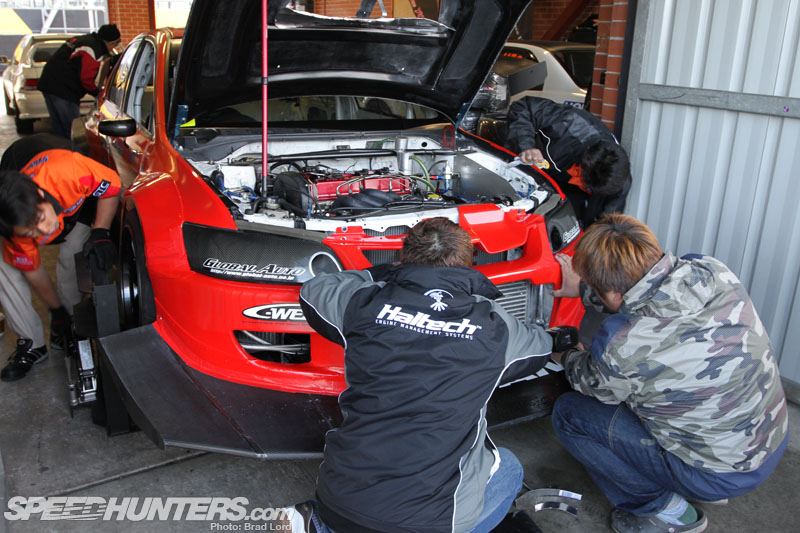 The Cyber machine wasn't at Eastern Creek to defend the title yesterday, but it's definitely here this morning! All eyes will be on the live timing boards when the Garage HRS Evo takes to the track shortly.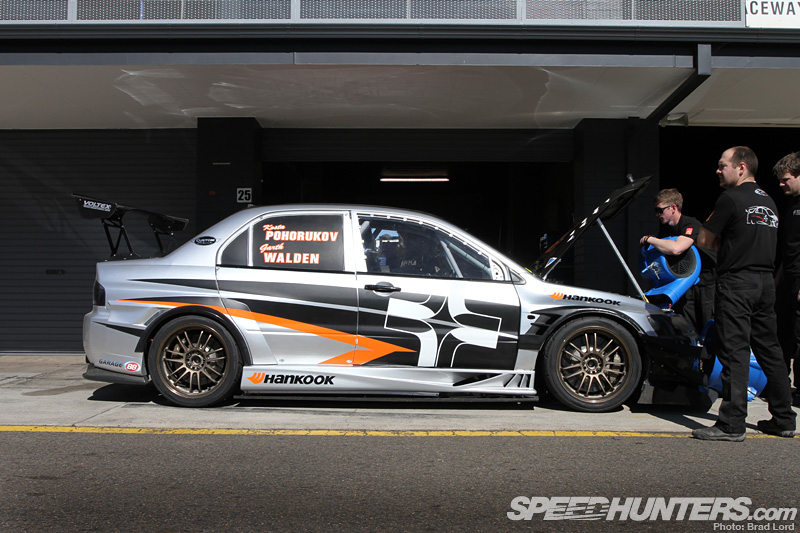 Another big mover on day one was Garth Walden in the Tilton Interiors Evo who set the pace early on running 1:28.222 and then 1:27.310 to take second place. Walden placed fourth overall at WTAC 2011, but it's looking highly likely that he'll do better this year in the 800hp+ Cosworth 4G63-powered machine.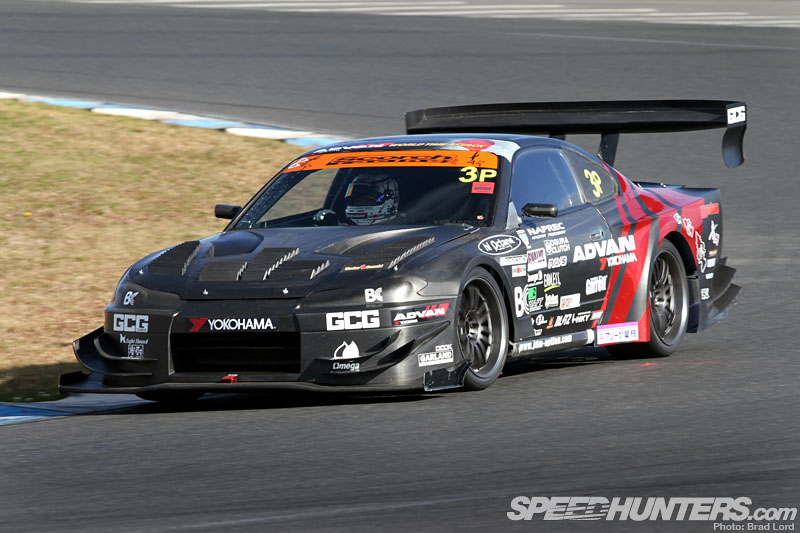 In third place sits Under Suzuki in his carbon fiber-cloaked Scorch Racing Nissan S15 who ran a best lap of 1:28.534: a time that would have won the event last year.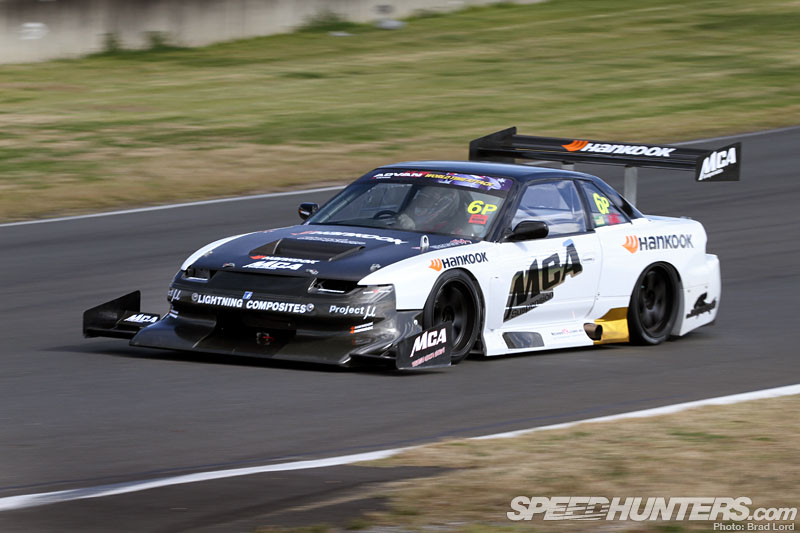 Fourth place at the end of day one belonged to Earl Bamber and the MCA Suspension Nissan Silvia S13 with a 1:30.948…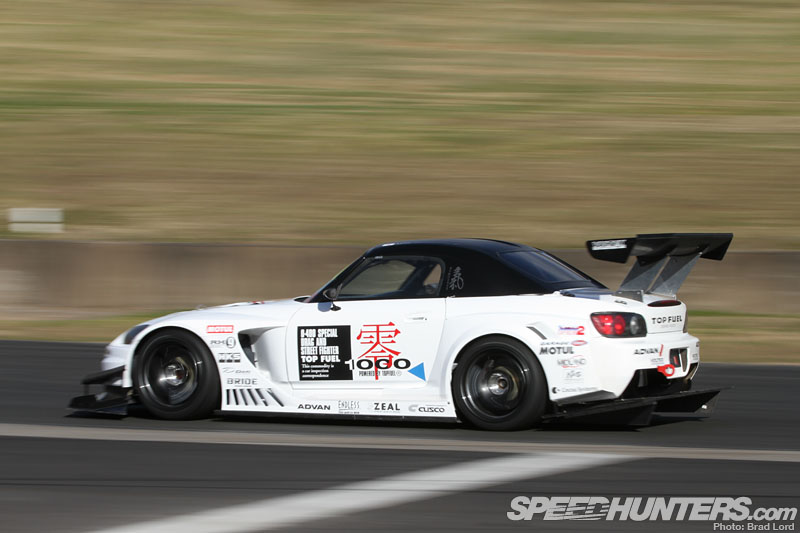 …while Nobuteru Taniguchi holds down fifth after pushing the Top Fuel/Vortex Honda S2000 around the circuit in 1:30.510. Taniguchi also claims sixth in the RE-Amemiya Hurricane RX-7 with a 1:31.827.
Initially, rain had been forecast for the second day of competition but to everyone's relief it's dawned clear and cool here at Eastern Creek. Can Nemo go quicker? Can the Cyber Evo match its pace? We're about to find out…
– Brad