Your local racing circuit is a special place, yet one that is often overlooked – unless you happen to live next door to the Nordschleife. I guess it's a case of the grass always being greener on the other side, but rarely do we give enough credit to our home circuits. I've shot more events at Mondello Park than I care to remember, and as such have pretty much taken the place for granted. With all the doom and gloom – financially speaking – surrounding the world of motorsport these days, it has made me looking at things differently and forced me to appreciate things more. Rather than taking Mondello for granted, I want to show you why it's one of my favourite racing circuits anywhere in the world.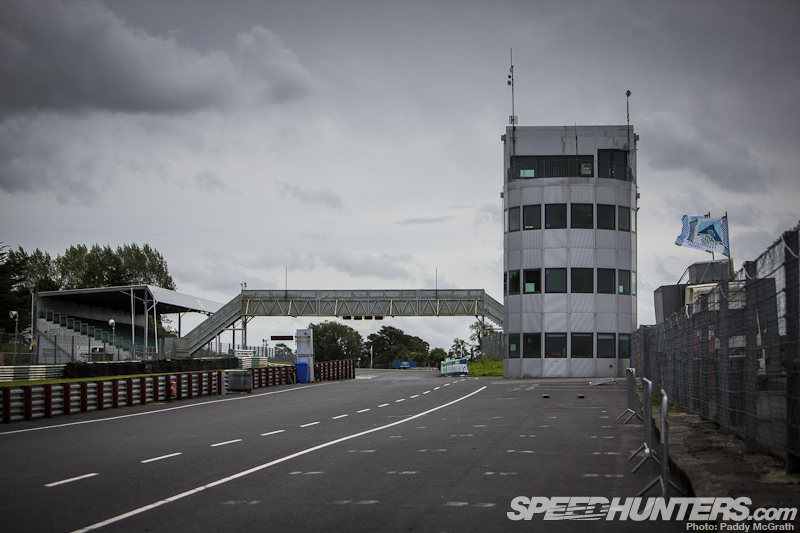 Irish weather rarely does a photographer any favours but it's something you grow used to. Arriving at Mondello Park on Tuesday earlier this week, the grey backdrop done the venue no favours. It was strange to arrive here and be one of the only people on site, I'm used to arriving to a paddock full of cars being unloaded and cars being prepared for scrutiny.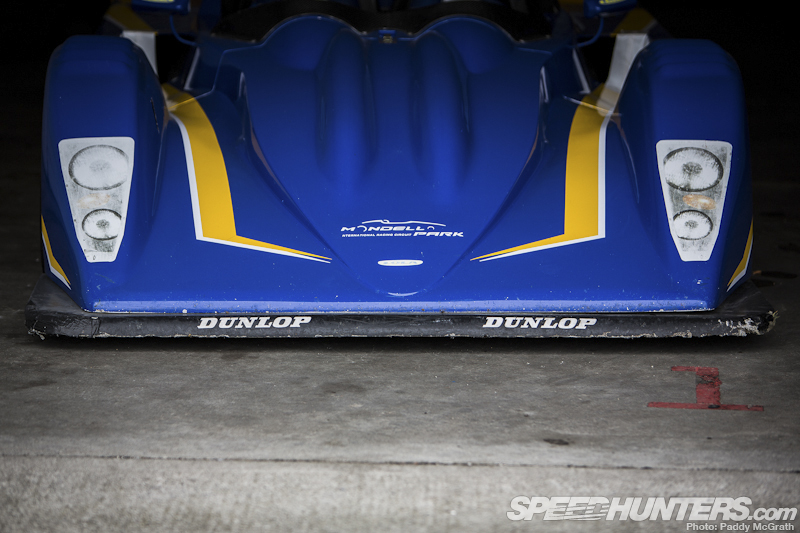 What I never realised before is just how big the operation is here – there were staff working flat out rebranding the circuit for an important motorcycle event this coming weekend, mechanics maintaining the fleet of course and school cars, instructors briefing patrons, administrative staff constantly on the phone or keyboard ensuring everything is running according to plan. It was an eye opener to be honest.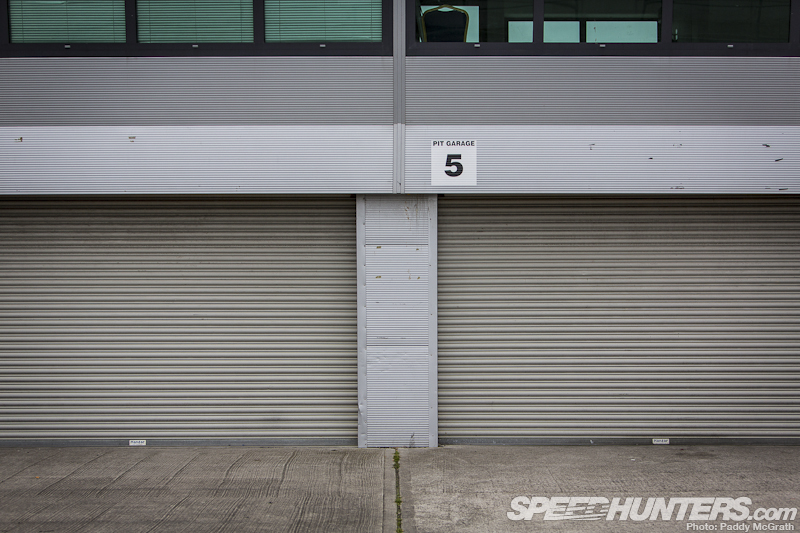 With facilities that any circuit would be proud of, Mondello's current state took quite some time to get to.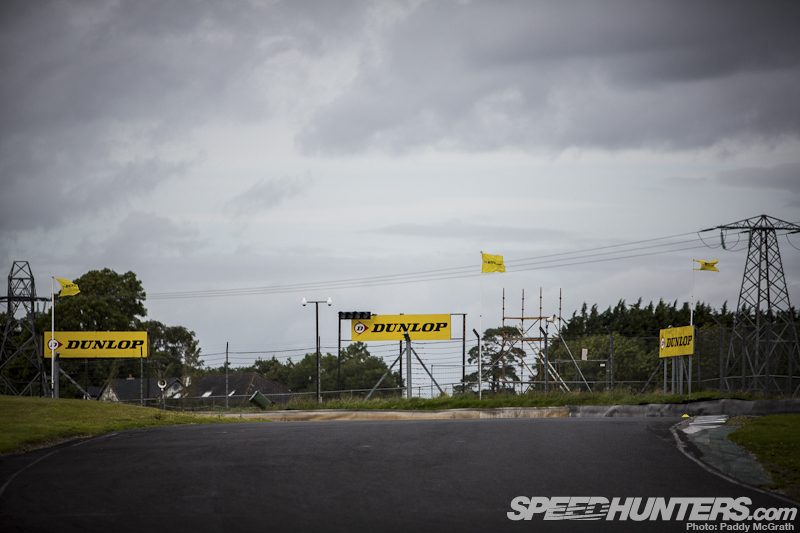 Prior to the opening of Mondello in 1968, all motor racing in Ireland took place on closed public roads which wasn't cutting it for safety reasons. What started as a 0.8 mile circuit grew to 1.2 miles the following year.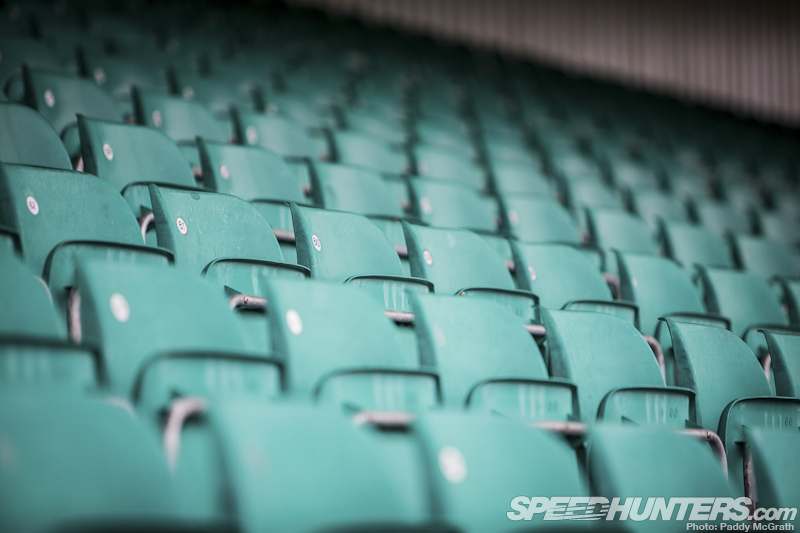 The track ran into financial difficulties in the eighties before being saved by a consortium before again being bought by its current owner, Martin Birrane – a man with a great history in motorsport including competing at Le Mans.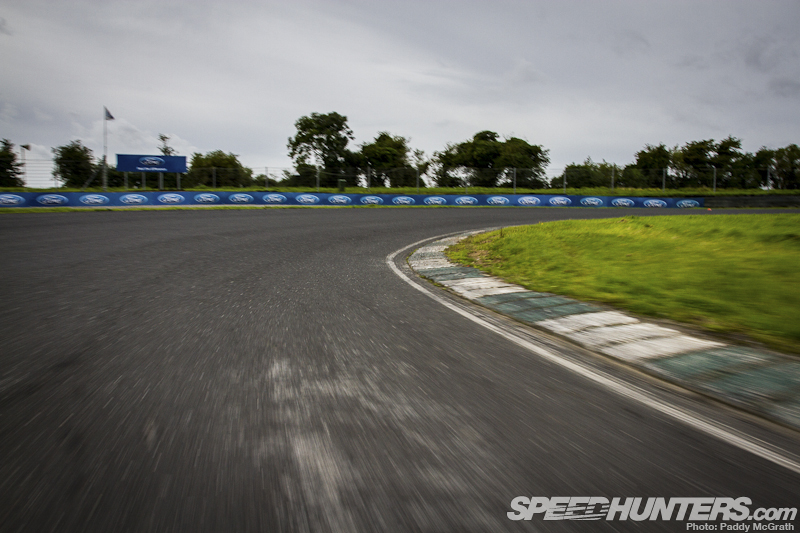 In 1998 the track was extended further to its current maximum length of 2.2 miles with several other configurations on offer too. By 2001, the expansion was completed with the addition of the new pit facilities and control tower with state of the art medical facilities.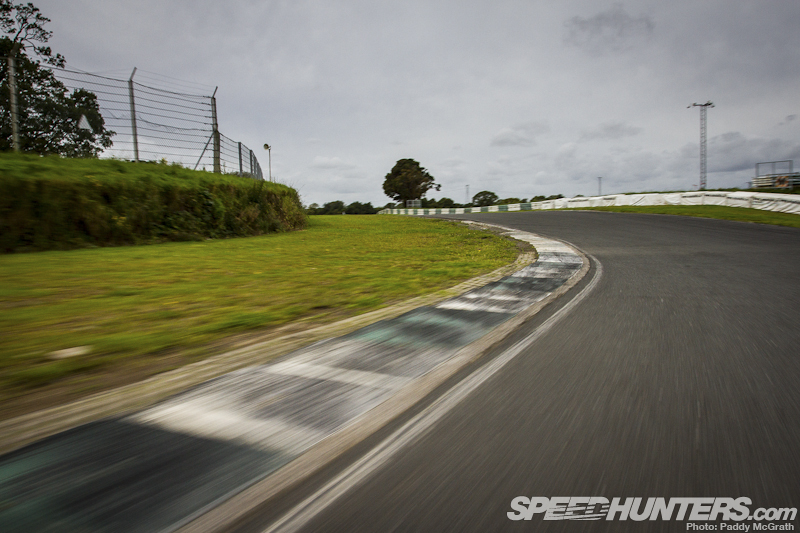 The track today is quite a tricky one to master – it rises and falls away from you with several corners having blind apexes and rather unusual lines and turn-in points.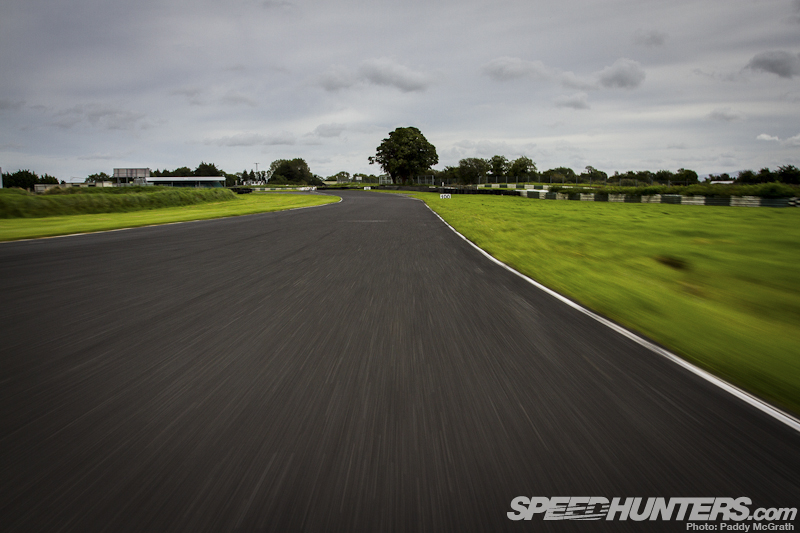 It's certainly a lot more difficult than it looks from a spectators point of view.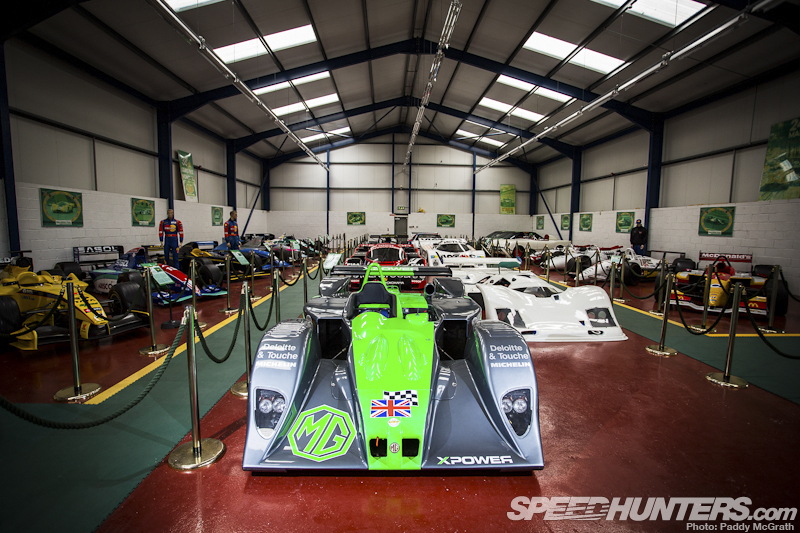 One of the most overlooked parts of Mondello is their museum. I can't count the times I walked past it on race days, if only I had taken a five second walk to look through the glass doors I would have realised what I was missing.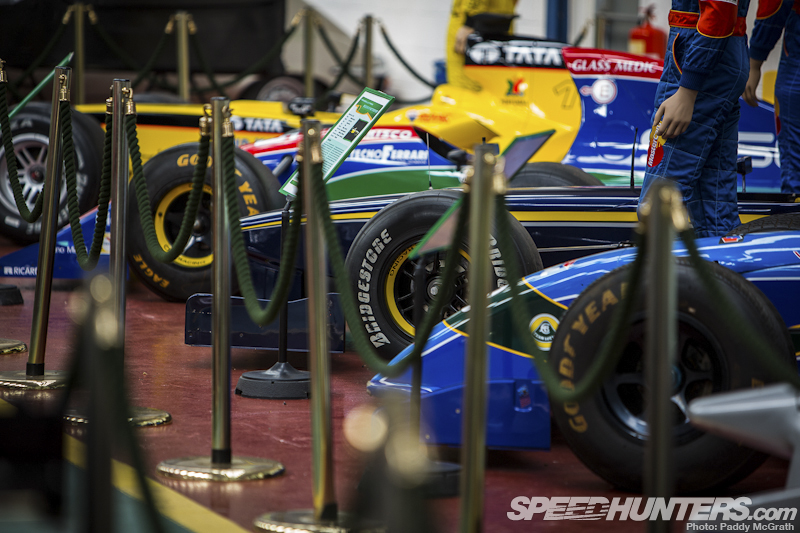 Although the collection is relatively small, it's still somewhere you could easily lose an hour or two inside. The cars present range from ex-Formula One cars …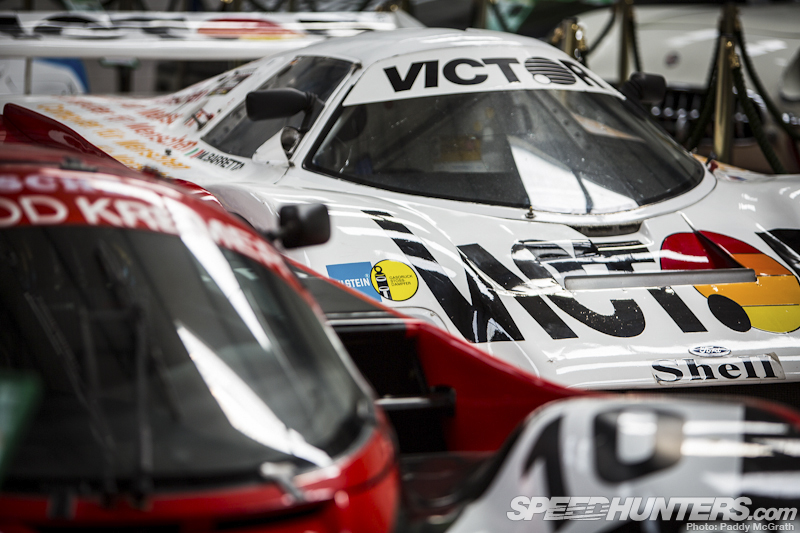 … to some rare Group C machinery.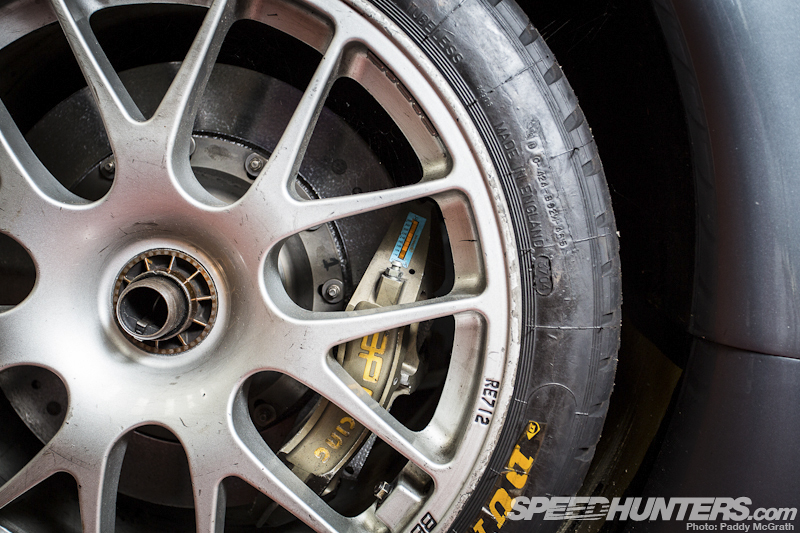 The staff take pride in their sports cars and I'm told that all of them are in running order.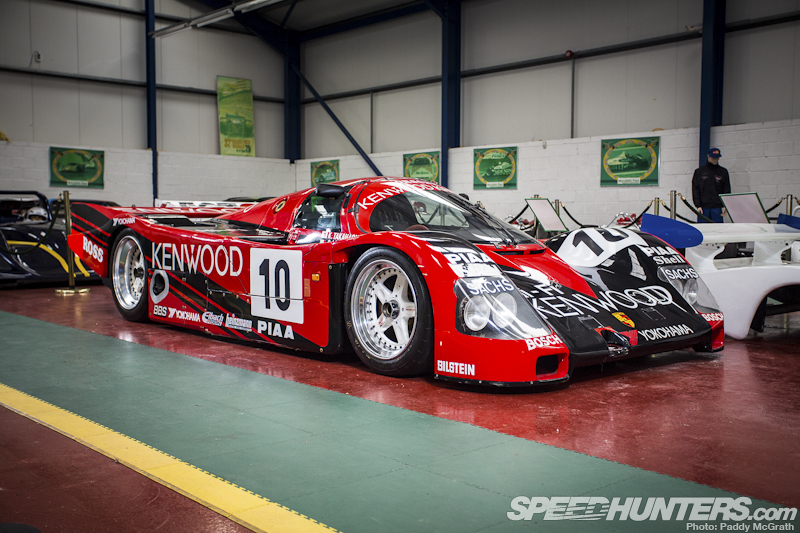 This Kremer 962 ran at Le Mans in 1989.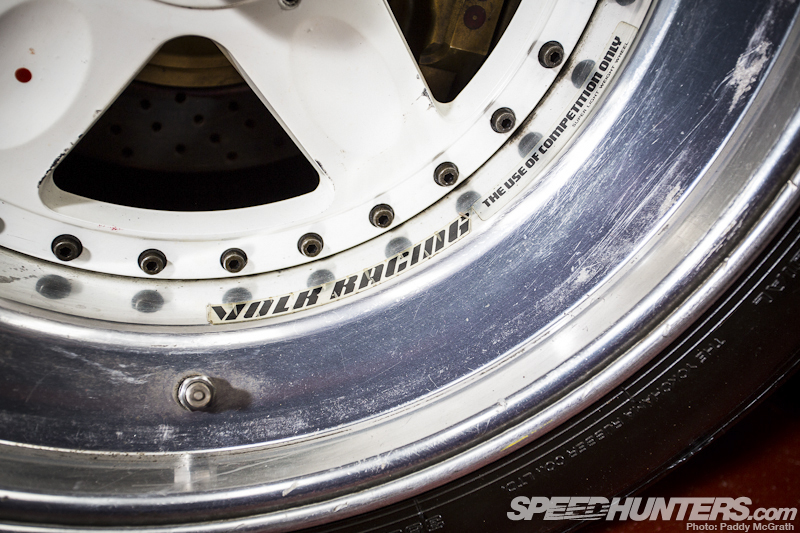 I'm sure those of you with a persuasion for authentic wheels will approve …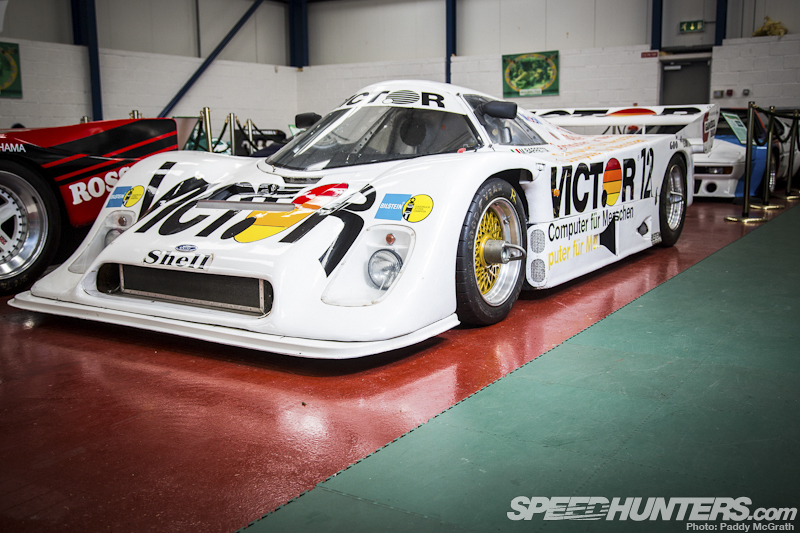 When Ford decided to compete in Group C, they built three (as far as I can tell) Ford C100s which didn't prove very successful. They sold two of the cars to German outfit Zakspeed under the condition that they not be raced as Fords, and thus the Zakspeed C18 above was born.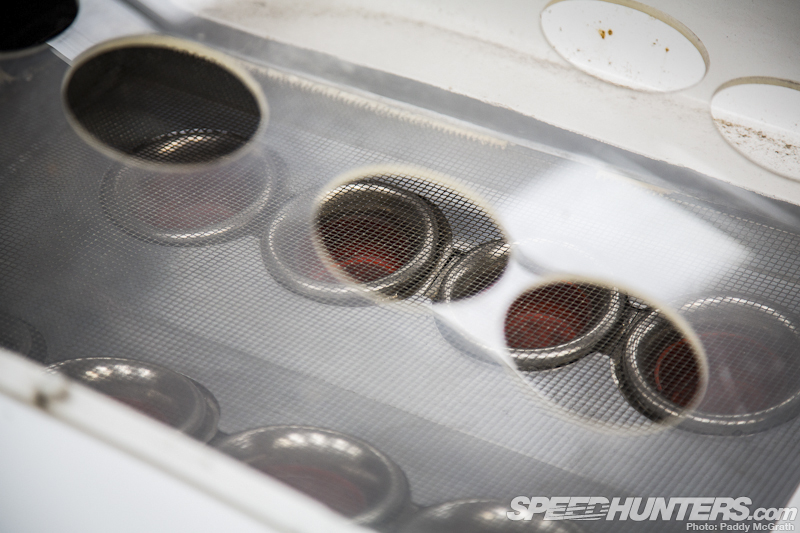 It's quite difficult to find accurate information on the car. At one stage it was powered by a Group 5 Capri sourced turbocharged four cylinder engine (with the car being dubbed C14) and later being powered by a Ford V8 (C18). It's fascinating trying to learn the history of these cars, maybe our resident Group C experts -Messrs Chong & Moore can help?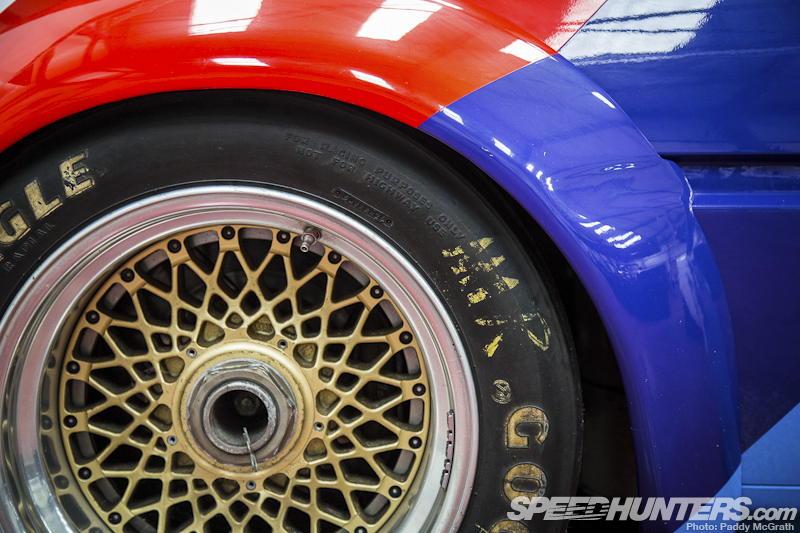 The iconic M colours on an M1 Pro Car. This one has quite a bit of history behind it being piloted by Hans J. Stuck to a privateers title in 1979 along with a host of other success including class victories at Le Mans in 1984 and 1985. Martin Birrane, owner of Mondello, was one of those behind the wheel for the 1985 victory and managed to buy the car in 1993.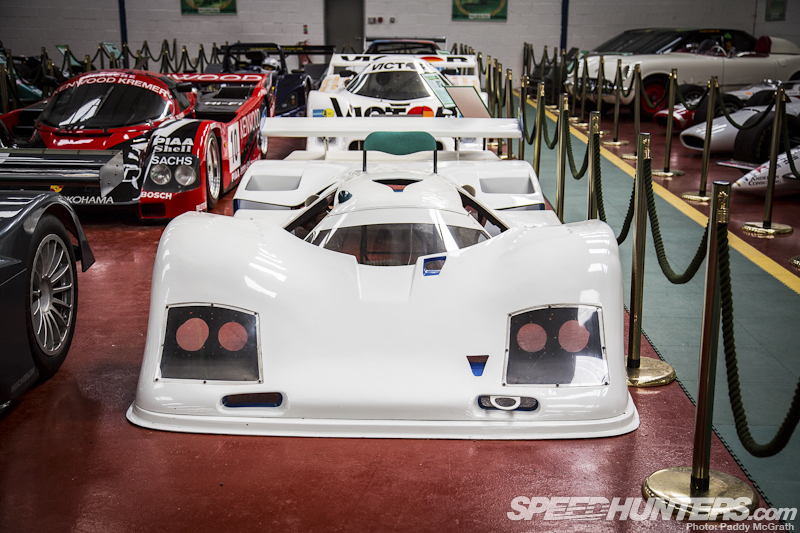 With only the exterior of a C100 on display (remember that only three were build and one is parked behind the panels) my curiosity spiked. Turns out my curiosity would be rewarded, but more on that in a little bit.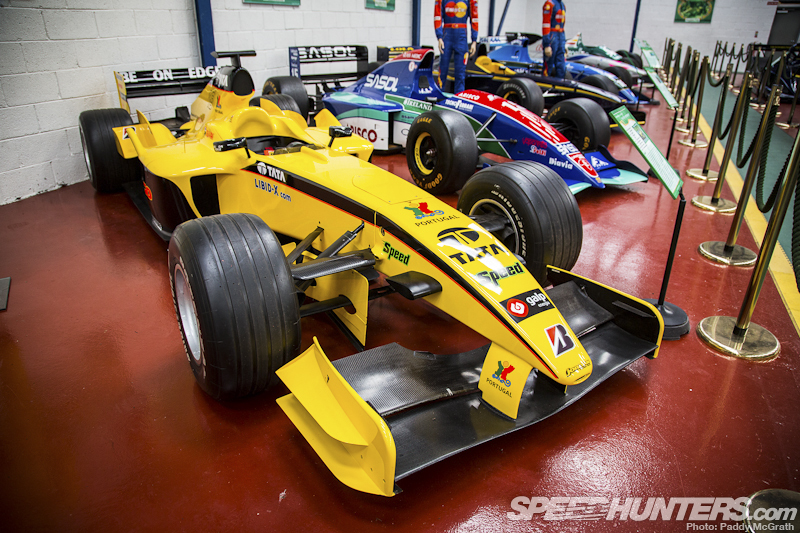 Jordan F1 was without doubt one of Ireland's proudest displays in world motorsport, so it's no surprise  that the Mondello museum pays homage to this. On display was this EJ14, one of Jordan's final cars before being taken over by Midlands, then Spyker and shortly after that again by Force India. Ah, the days of V10 F1 cars …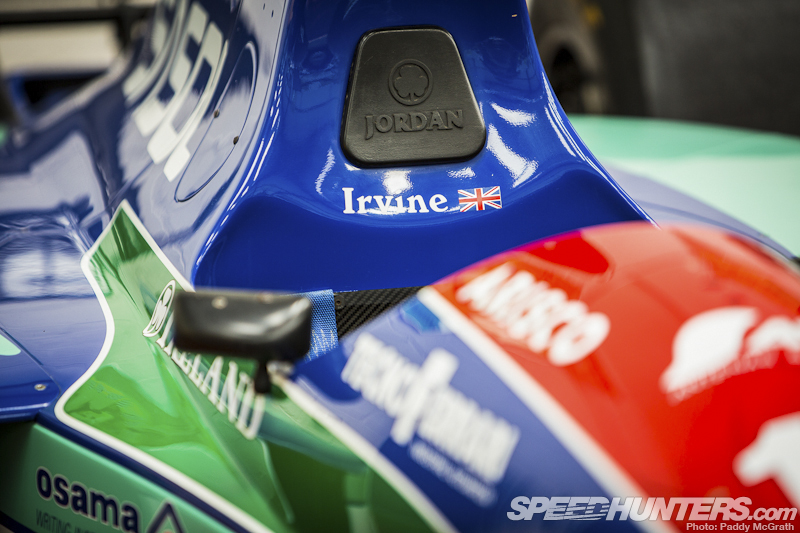 The Jordan 194 was one of the more memorable cars fielded by Jordan, which enjoyed relative success with Eddie Irvine and Rubens Barrichello. It was also the car with which Barrichello had his infamous horror crash at Imola.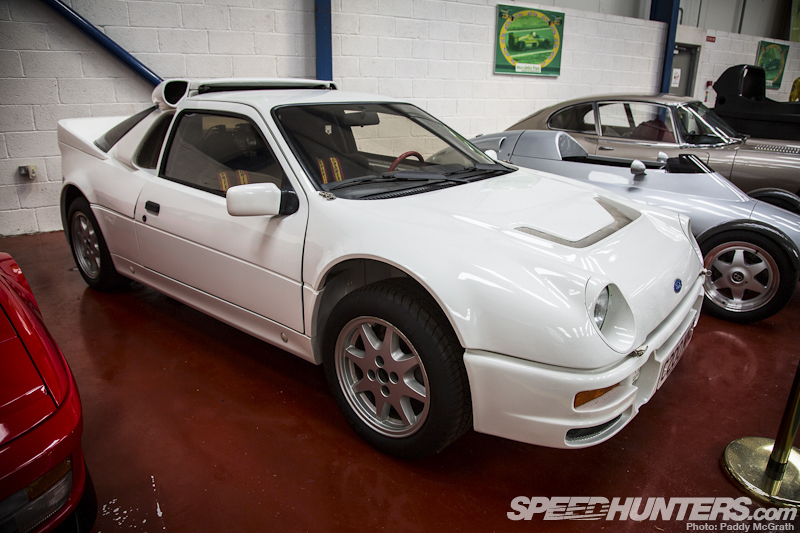 The collection also stretches to some impressive road cars including this Ford RS200, Gordon Murray designed Rocket and a Jaguar E-Type.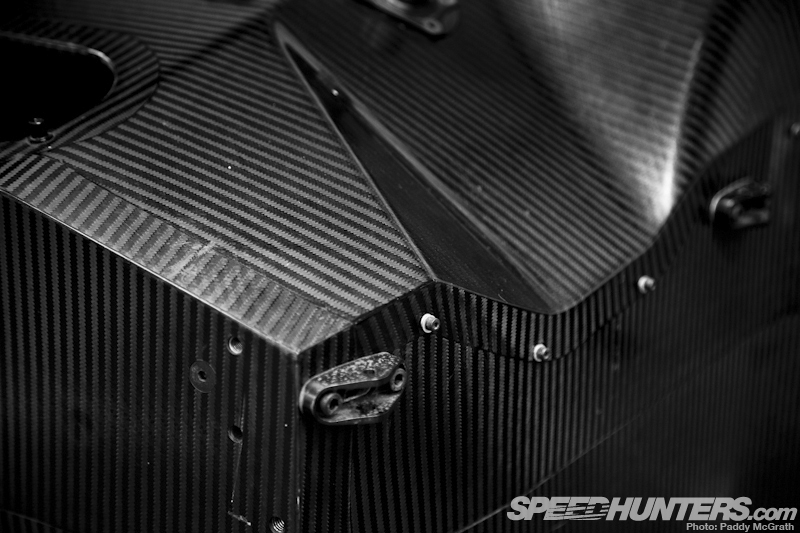 The bare carbon of this Lola B98/10 chassis appealed to my inner weave junkie.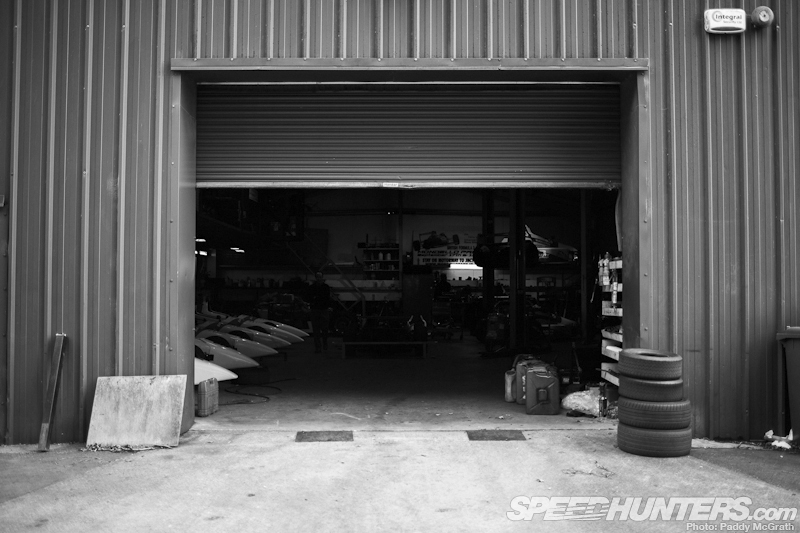 Previously in this post I talked about the C100 and that only its exterior was on display. I enquired about this with the Mondello staff and the answer I got made me quite happy indeed. I was lead to a large garage, hidden by trees at the top of the circuit.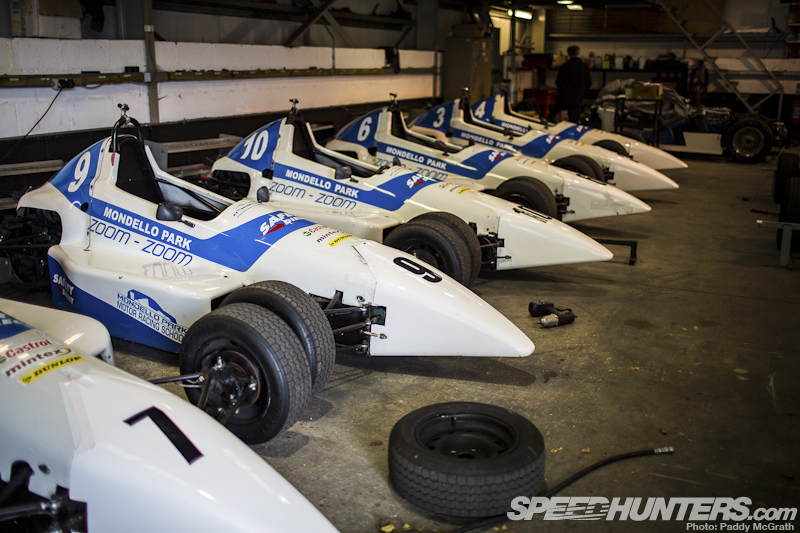 Inside, three mechanics were working away quietly, maintaining some of the Racing School single seaters. But it wasn't these capable training cars I was brought to see …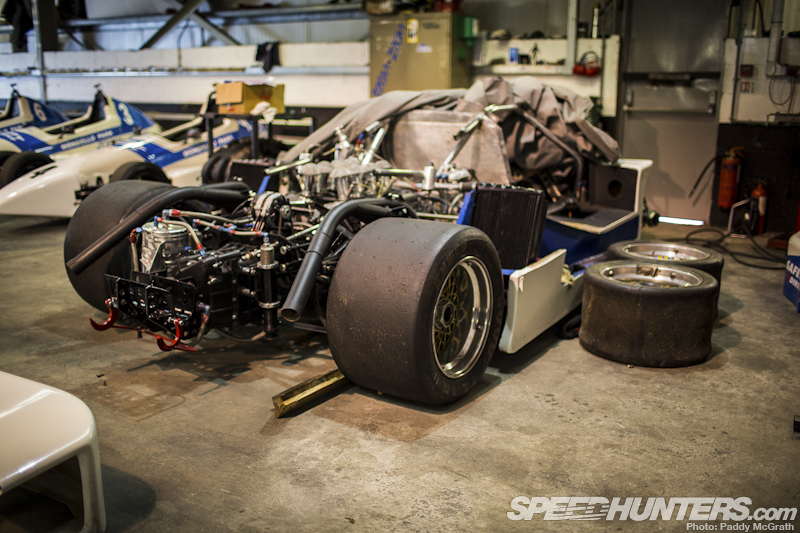 … it was the C100 in the midst of its restoration.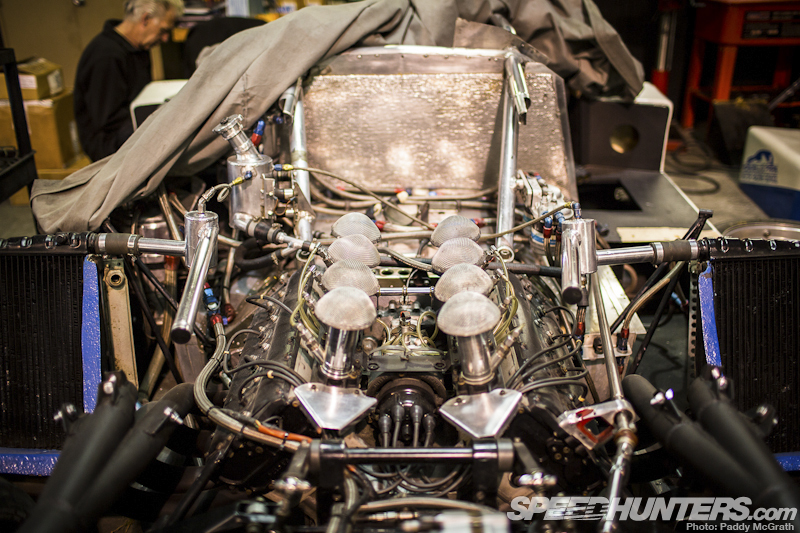 There's still a lot of work to be done, but for a Group C newbie like myself, to see a C100 in this state was a mind blowing experience.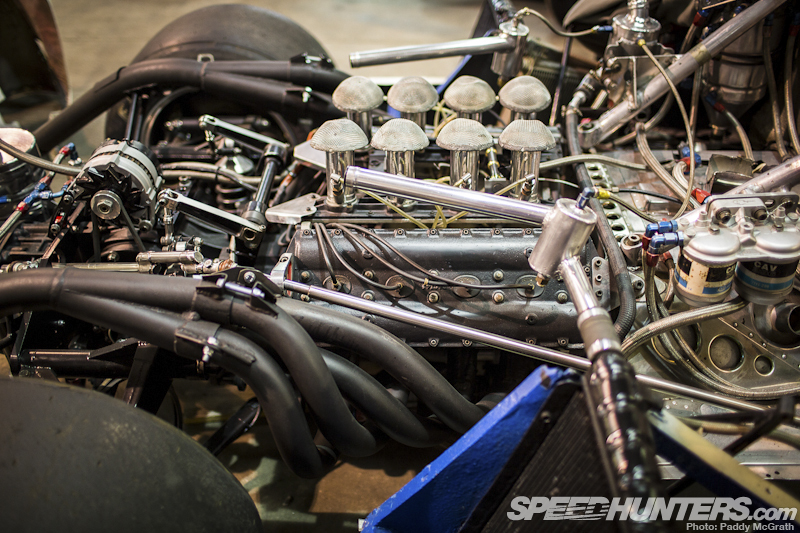 This is the sole surviving and unmodified Ford C100 (the other two became the Zakspeed cars). The car was campaigned in 1982 by Ludwig, Winkelhock and Niedzwiedz but was fairly unsuccessful and factory support was dropped. Perhaps with more support and development, the C100 could have competed with the 962? I guess we'll never know.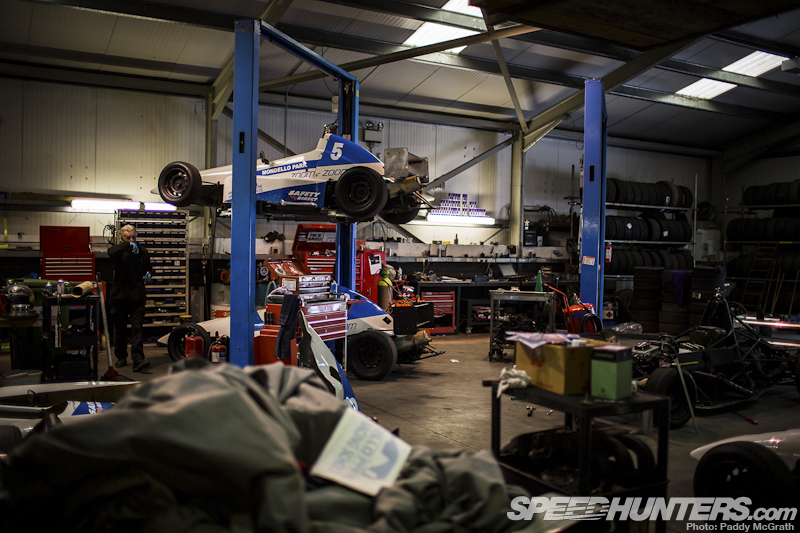 It was amazing to see such a car being worked on in such a humble workshop. I don't mean that in any sort of derogatory way, it's just not the place you expect to find such a treasure.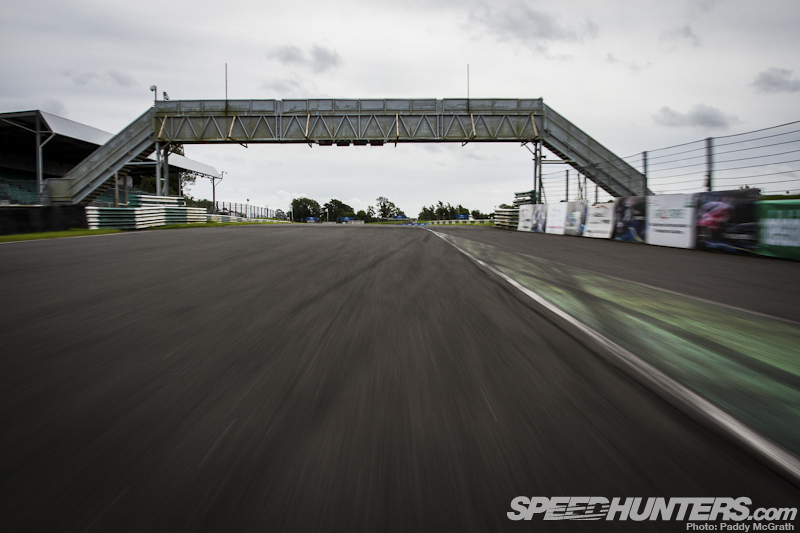 I remember my father telling me stories of watching the likes of Martin Schanche battle his rivals into turn one from that bridge over the start / finish straight. It seems that everyone I met had one tale or another to share, most that probably can't be repeated in the public domain. I hope someday to have my own stories to tell. Mondello has become more than just a race circuit, it's a hub of the Irish motorsport scene. They've helped support many, many series' over the years and continue to do so today. This time next week, they will be preparing for the annual Japfest show, one of the biggest events on their calendar and an event which we, the Speedhunters will be invading. Will you be there?
Oh, and support your local race track.
–
Paddy McGrath
paddy@dev.speedhunters.com