The humble Ford Ka isn't usually the first car that comes to mind when you think of performance cars. For our non-European readers who may not be familiar, the Ka is a small front wheel drive city car which has been around since 1996. Of the different variations, the SportKa with its 1.6 litre 8-valve engine producing 93BHP was as performance orientated as they came. With all this in mind, you can imagine my intrigue when I spotted this Ka sporting an almost stock exterior – save for the wheels (Compomotive TH) and centre exit exhaust. Naturally, a closer inspection was required.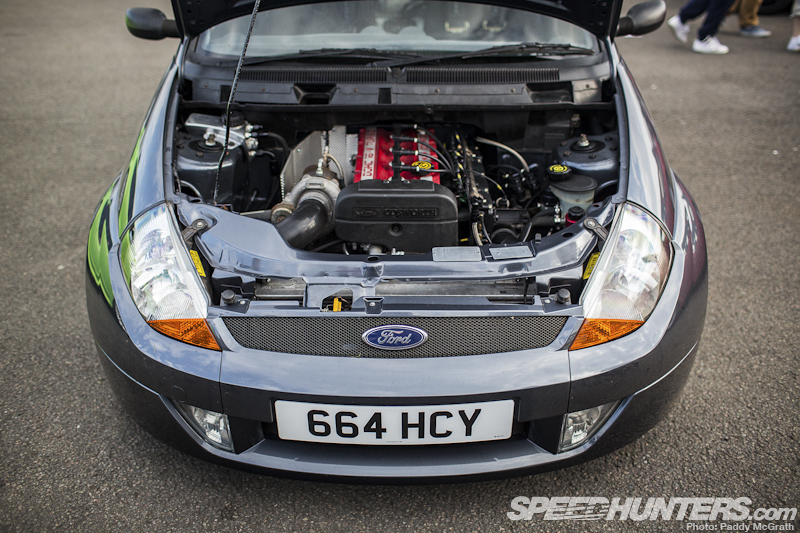 My face would have said it all when I realised what was hiding under the bonnet – Ford's famous 2.0 litre turbocharged Cosworth YB. An engine which in mild tune makes around 300BHP, all in a car that weighs circa 900KGs stock.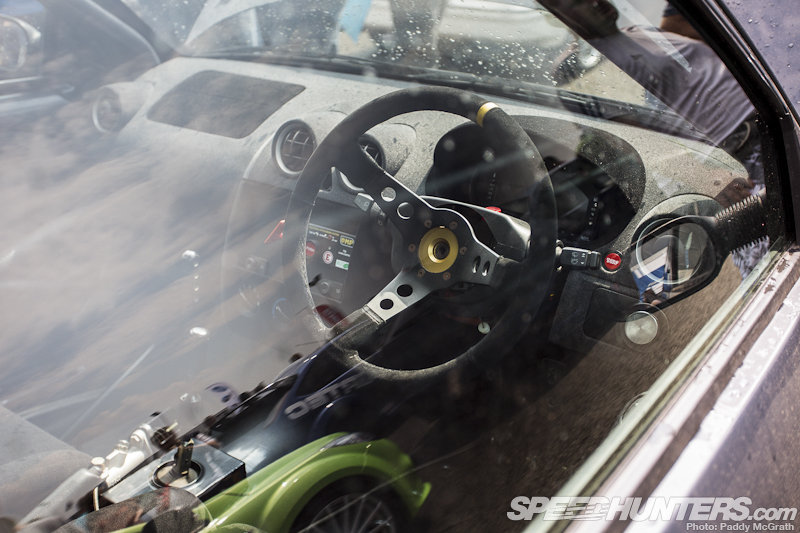 A look to the interior revealed a stripped and caged workplace with bucket seats, harnesses, digi-dash, switch panel and a hydraulic handbrake.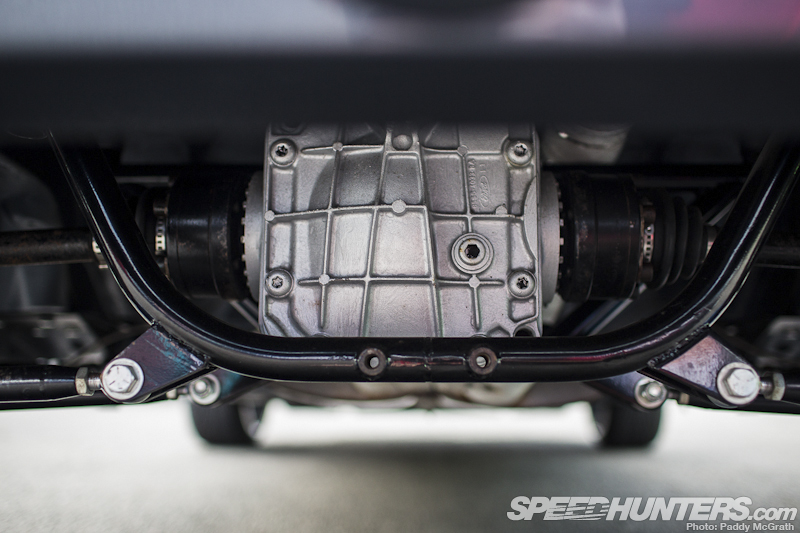 A look under the rear of the car provided even more smiles …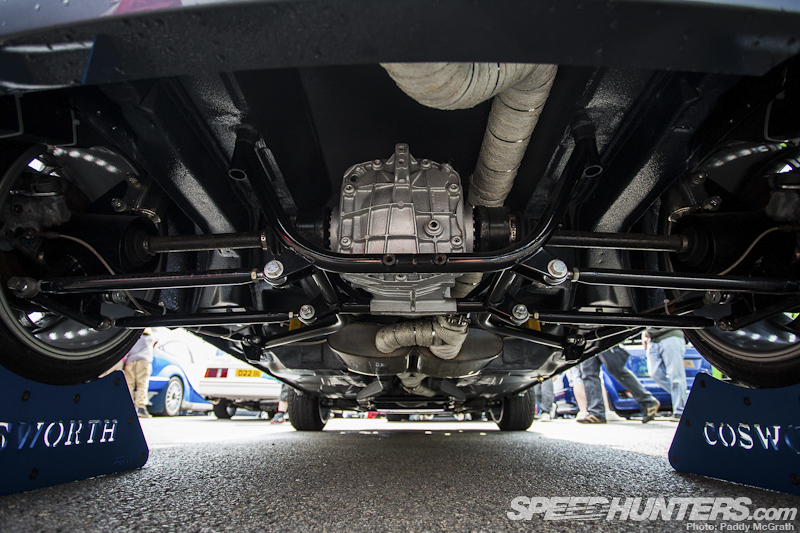 … with the Ka having been converted to rear wheel drive. There are so many things under here that I'll never appreciate but anyone can appreciate the work and craftsmanship involved. I've sourced the full 42-page and counting build thread on Passion Ford if anyone is interested in finding out more about this sleeper KA.
So the next time you approach a Ka at a set of traffic lights, at the very least try and make sure that it isn't this one.
–
Paddy McGrath
paddy@dev.speedhunters.com
Ford Fair 2012 on Speedhunters